Is 'Ghost Adventures' Real? Depends on Who You Ask
The Travel Channel's Ghost Adventures has been journeying around to the world's "most haunted" houses, hotels, and ghost towns for 16 going on 17 seasons. While it seems obvious lead investigators Zac Bagans and Aaron Goodwin believe in ghosts and believe they have encountered them, many viewers probably wonder whether the sights and sounds they see on the spooky show are real or TV magic.
So, is Ghost Adventures real or fake?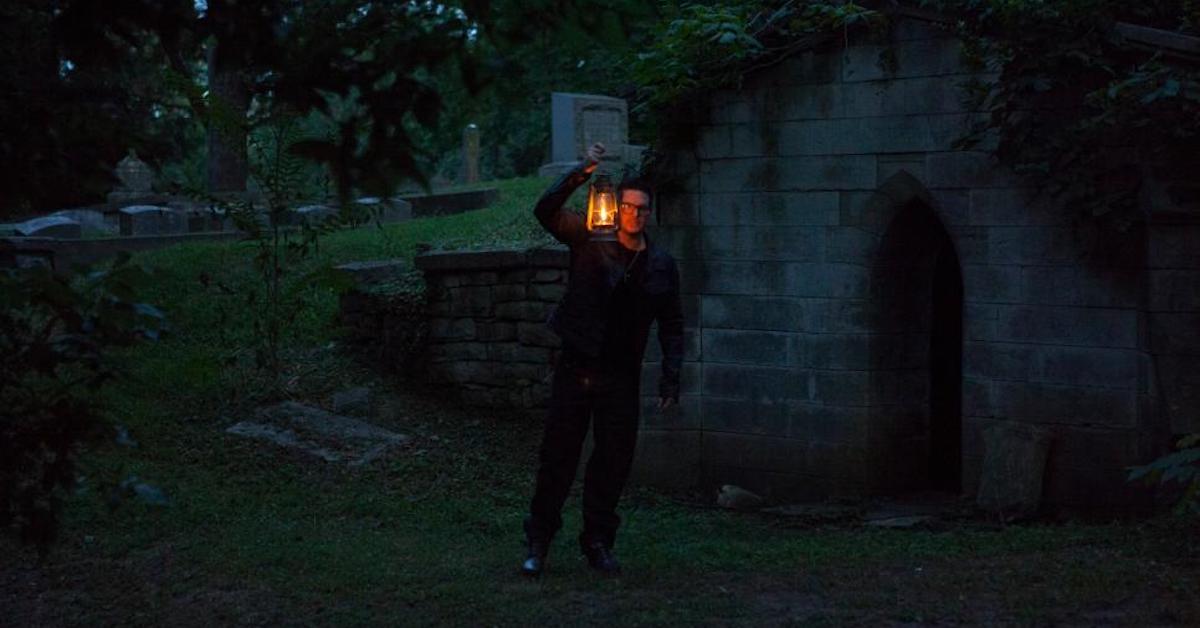 Many people who've been on the show over the years have shared accounts of their experiences with the self-proclaimed paranormal investigators of the show. According to Arizona journalist Ozzy Mora, her time with the crew investigating Gila County Jail in Globe, AZ, surprised her in many ways — mainly for how little Hollywood manipulation she observed during the taping she was present for.
"Nothing is scripted," she wrote. "The only moments that have a plan are the shots between the crew and the person they are interviewing. That's usually normal while shooting any story, even a documentary."
But it feels safe to assume Ozzy definitely classifies herself as someone who believes in ghosts. What about a skeptic's experience with the crew?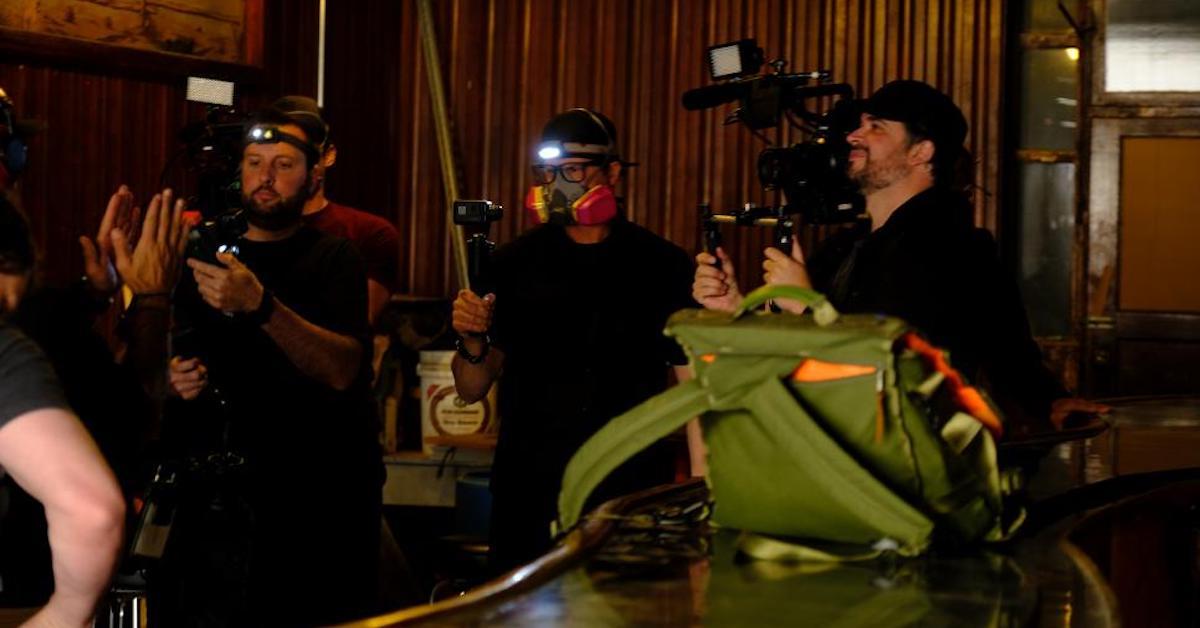 Julie Jordan, who wrote for People about her lockdown in an old Utah mining town with Aaron and Zac, calls herself a "skeptical believer" and says she experienced several unexplained events.
"I enjoy yoga but deep breaths can only do so much to calm your nerves," she said. "When you see a ball of light go across a wall in front of you and you know without a doubt that there is no external source, it can be extremely disconcerting."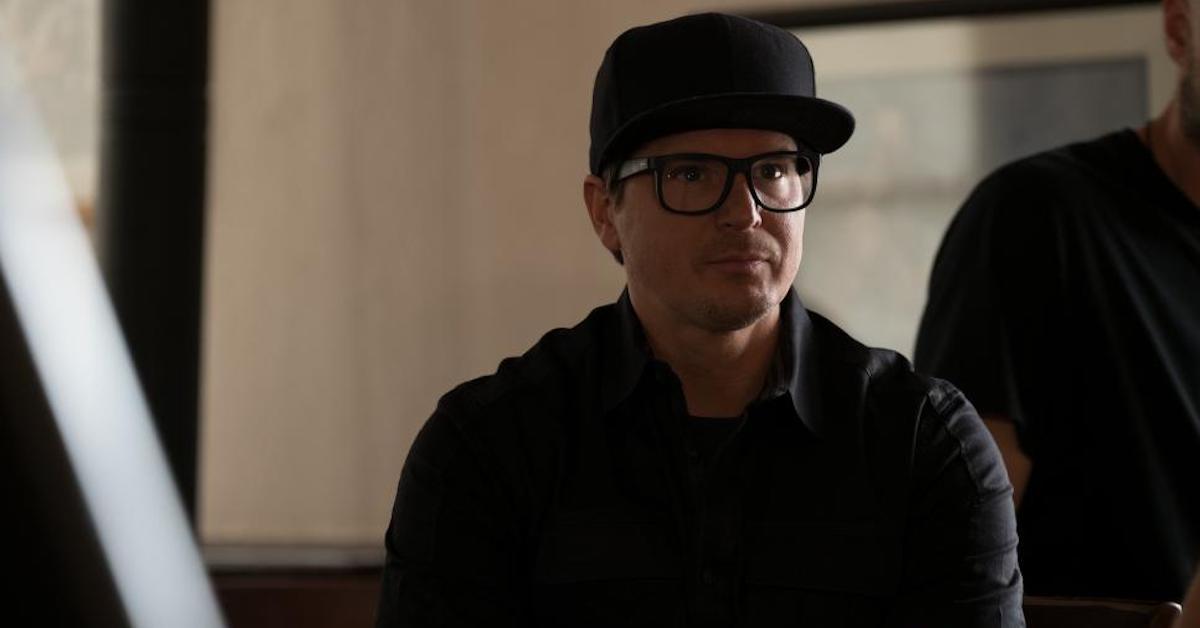 However, some even more skeptical critics call BS.
Not everyone who has joined Zac for a night left feeling certain Ghost Adventures is real. Joe Streckert wrote for the Portland Mercury about his experience on a tour of Portland, OR's so-called Shanghai Tunnels. Streckert has worked for Portland Walking Tours himself, and is familiar with the story of these tunnels (which are actually just a basement). He declares them to be nothing more than an urban legend and cites plenty of evidence to back that up.
"Most of that 'investigation' consisted of Bagans yelling at the air, asking if any specific ghosts were around, and pointing various gadgets at nooks and crannies." Joe wrote. "The gadgets would go 'BRAPPBRAPPBRAPP!' after which Bagans would say 'Yes? Hello?' or something to that effect. This continued for some time. Static. Yelling. More static. More yelling. Speculation on the part of the audience that they'd heard something. Static. Boredom."
So, it would seem, reality is in the eye of the beholder.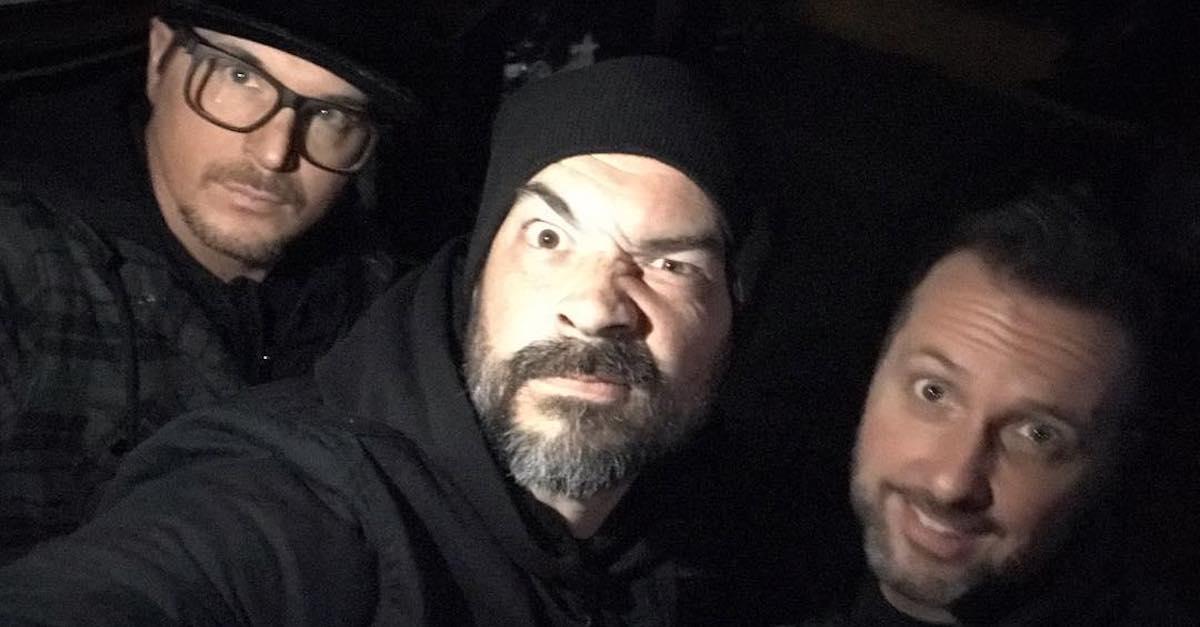 What about the technology and equipment they use to detect spirits?
I'm not sure where I land on the question of whether ghosts exist, but I am definitely open to the idea, especially if science is able to support their existence. And Ghost Adventures seems to employ a lot of technology and tools to detect and communicate with paranormal beings. But is any of this tech legit? Let's explore some of the common instruments they use on the show.
Just as a cloud might look exactly like an elephant or your grandma's face, it's just our human brain's natural tendency to want to find order in what is random. When listening to white noise or static, one's brain may interpret random sounds as words, and scientists who study pareidolia suggest these interpretations come, not from spirits, but from your subconscious. So while you may believe 100 percent that you heard the words "Go away!" it's just your brain, fueled possibly by heightened anxiety and fear, sending you those messages.
TV Guide
Experts use cutting-edge technology to reveal the mystery behind a red skeleton decorated in jade and pearl treasures in an abandoned Maya city.
Gold Rush – Season 13
Tony battles to save his cuts and millions of dollars in gold when snow melt swamps Paradise Hill. Fred's head is nearly taken off when sourcing a new wash plant.
Gold Rush: The Dirt Presents – Season 9
The gold miners of the Yukon put everything on the line in the hopes of striking it rich. With new miners, new claims and new machines, the stakes are higher.
Gold Rush – Season 13
Tony battles to save his cuts and millions of dollars in gold when snow melt swamps Paradise Hill. Fred's head is nearly taken off when sourcing a new wash plant.
Gold Rush: The Dirt Presents – Season 9
The gold miners of the Yukon put everything on the line in the hopes of striking it rich. With new miners, new claims and new machines, the stakes are higher.
Teleshopping – Season 0
Teleshopping – Season 0
Wheeler Dealers – Season 15
The Golf GTi was a symbol of the 80s. Mike finds a prime example of a Rabbit, which he thinks can be transformed. Ant has a lot of work to.
Deadliest Catch – Season 13
Competition doubles when the quota is halved. Three captains arrive early for the winter season, but Johnathan plots a dangerous, 600-mile course to Russia.
Treehouse Masters – Season 4
Pete heads to the Platte River Valley of eastern Nebraska to build a magical, towering treetop castle for a family that has decided to never grow up.
Morning
The Last Alaskans – Season 4
Tyler takes a break from his line to help at home and spend time with Sydney. Krin heads out to check her traps and finds more than she was looking.
Flying Wild Alaska – Season 2
Two pilots push their limits to land on Alaska's most treacherous runway. In Unalakleet, Ariel Tweto takes to the skies and proves that she still has a lot to learn.
Wheeler Dealers: Dream Car – Season 2
Mike and Elvis try to buy carpenter Simon his dream BMW Z4. Simon only has £1,500 saved up and his daily motor is one of the worst they've ever seen.
What Channel Does Ghost Adventures Come On Time Warner
Since its debut in 2008, Ghost Adventures has been one of the most popular paranormal reality shows on television. The show follows a team of ghost hunters as they investigate haunted locations around the world. For many viewers, the appeal of the show lies in its mix of suspense, scares, and humor. The Ghost Adventures team is led by Zak Bagans, a self-proclaimed skeptic who is always on the lookout for a rational explanation for the strange things that happen on their investigations. However, even he can't deny that there is something very strange going on at the places they visit. If you're looking for a good ghost story, then Ghost Adventures is definitely the show for you. It airs on the Travel Channel, and you can catch it on Time Warner Cable.
Zak Bagans' haunted museum in Las Vegas was the site of two weeks of quarantine for the crew. On Roku, you can use it to stream. Ghost Adventures: Quarantine, a reality show starring Ghost Adventures: Quarantine, is currently available to stream on Amazon Prime Video. Apple TV, discovery, and Roku enable you to stream TV shows and travel channel go on your Roku device.
What Channel Is Ghost Adventures On Demand?
Credit: Verizon
Ghost Adventures is on the Travel Channel on demand.
Zak Bagans, Aaron Goodwin, Billy Tolley, and Jay Wasley investigate haunted houses as part of the Paranormal Investigation Project. To investigate the claims of paranormal activity, a team employs the most advanced technology. Zak discovered the truth about Elmer McCurdy's death and the circumstances surrounding his death. Zak and his crew investigate a demonic entity that has terrorised a small California town. The crew hops aboard a steam engine from a century ago for a daring rescue attempt that will live on in their minds. It's a thrilling journey along the historic Nevada Northern Railway that's sure to leave you feeling uneasy. Zak investigates a claim of a poltergeist activity at a Las Vegas bar.
Albuquerque, New Mexico, is the location of a former brothel and saloon where the crew will investigate an aggressive male spirit. The Ghost Adventures crew returns to the infamous Goldfield Hotel, where they will encounter the ghosts of the past. Zak and the team are back in Virginia City, Nevada, to investigate a legendary brewery that has been the subject of hauntings. Zak Bagans is constantly terrified of dolls, and his fear increases as he sees little plastic faces laughing and blinking during the night's lockdown. Zak is in awe of the Clown Motel as he investigates the terrifying clowns that haunt it. Aaron and Jay visit an abandoned high school. After investigating the Nopeming Sanatorium for the first time, the team discovers it is haunted.
Is Ghost Adventures On Prime?
Ghost Adventures also helped popularize paranormal television, which was popular during the show's first run on the Travel Channel. Now that it has been added to Discovery and Amazon Prime, you can watch it on both channels.
Can You Watch Ghost Adventures On Hulu?
Season 25 episodes are now available on live TV streaming services as well as on the streaming service Netflix. DIRECTV STREAM, fuboTV, Hulu Live TV, Philo, and YouTube TV are just a few examples.
Hulu Plus: The Best Way To Watch Your Favorite Shows
With Hulu Plus, you can watch TV shows whenever and wherever you want, so you can watch where you left off. Aside from exclusive content such as behind-the-scenes videos and previews for upcoming shows, the service also provides on-demand extras.
Source https://www.distractify.com/p/is-ghost-adventures-real
Source https://www.travelchannel.com/shows/ghost-adventures
Source https://www.adventurefilm.org/what-channel-does-ghost-adventures-come-on-time-warner/