5 Reasons to Suggest Ghost Adventures is Completely Fake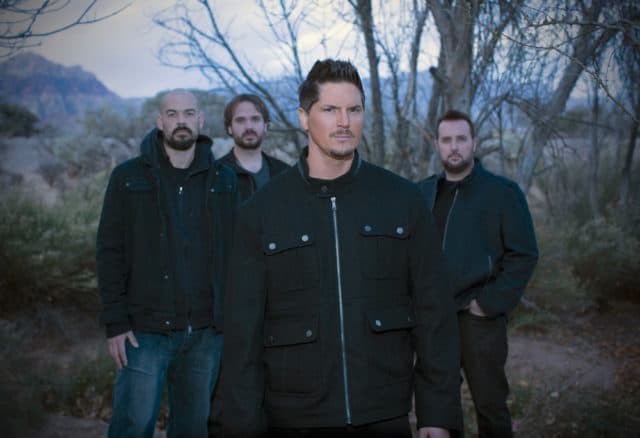 Ever since the show Ghosthunters appeared on the Sci-Fi channel in October 2004, paranormal investigation shows became all the rage. By 2008 there were many paranormal shows to choose from but one particular offering on The Travel Channel, Ghost Adventures had a hook–that hook was lead investigator Zak Bagans, who opened every show with a voice-over about how he never believed in ghosts but then something happened to him that changed his life forever.
Bagans, dressed in a tight black tee shirt would look at the camera with his movie star looks and spiky hair and women just sighed. He quickly became the Justin Bieber of the paranormal circuit. He even showed endearing quirks like his fear of dolls when the team visited The Island of the Dolls in Mexico during Season 1. Still, when the initial charm wore off some folks wondered just what these goofy guys were up to, and if it was the viewers whose natural skepticism was on lockdown.
Here are 5 good reasons to suggest that Ghost Adventures might indeed be, like many reality shows, just a scripted specter and not the real thing.
5. "Poveglia Island" Episode"
So much was going on here for Zak that they make it into a special, adding additional footage for dramatic effect. Zak is said to be possessed, which causes him to get angry and lash out at Aaron. Whether Zak was really possessed or is just using the excuse to vent, no one knows. This was one of the first episodes where Zak's really bad over acting put a question mark in viewer's minds.
4. Hearing Voices
Oftentimes, viewers have to stretch their imagination when some noises are picked up on the voice recorders, or EVP meters. It sounds like mushy static but the show scrambles it into a word or phrase and then repeats it three times with a caption so before long the translation starts to make sense. The GA team and producers know how to build a dramatic plotline where the suggestion of hearing a voice from the other side seems possible.
3. Polished with Time
During the first season, the GA team bragged that they weren't followed around by a big camera crew, it was just three guys going on a ghost hunt. Now, it's an obviously bigger production and the action runs like clockwork pieces to fit the plot. Zak's personality became less likable and more like the self-important blowhard you'd avoid at a party.
2. Provoking the Ghosts
Most paranormal experts will agree that you don't get spirits to show themselves by picking a fight. In several episodes, the team did a "triple dog dare you" to the ghostly inhabitants with poor results. When not picking a fight, some of the questions called out by the team are just inane. It turns comical pretty fast. This baiting seemed more like showboating than investigating.
1. Aaron Spilled All
In an Empire News article, Aaron Goodwin said that the producers at The Travel Channel have messed with the Ghost Adventures team's authenticity with the crew recording some of the EVPs heard on the show and coaching reactions. The stars were even made to go back and recreate scenes for a better "take". The showrunners deny his claims and fired him.
TV Guide
Experts use cutting-edge technology to reveal the mystery behind a red skeleton decorated in jade and pearl treasures in an abandoned Maya city.
Gold Rush – Season 13
Tony battles to save his cuts and millions of dollars in gold when snow melt swamps Paradise Hill. Fred's head is nearly taken off when sourcing a new wash plant.
Gold Rush: The Dirt Presents – Season 9
The gold miners of the Yukon put everything on the line in the hopes of striking it rich. With new miners, new claims and new machines, the stakes are higher.
Gold Rush – Season 13
Tony battles to save his cuts and millions of dollars in gold when snow melt swamps Paradise Hill. Fred's head is nearly taken off when sourcing a new wash plant.
Gold Rush: The Dirt Presents – Season 9
The gold miners of the Yukon put everything on the line in the hopes of striking it rich. With new miners, new claims and new machines, the stakes are higher.
Teleshopping – Season 0
Teleshopping – Season 0
Wheeler Dealers – Season 15
The Golf GTi was a symbol of the 80s. Mike finds a prime example of a Rabbit, which he thinks can be transformed. Ant has a lot of work to.
Deadliest Catch – Season 13
Competition doubles when the quota is halved. Three captains arrive early for the winter season, but Johnathan plots a dangerous, 600-mile course to Russia.
Treehouse Masters – Season 4
Pete heads to the Platte River Valley of eastern Nebraska to build a magical, towering treetop castle for a family that has decided to never grow up.
Morning
The Last Alaskans – Season 4
Tyler takes a break from his line to help at home and spend time with Sydney. Krin heads out to check her traps and finds more than she was looking.
Flying Wild Alaska – Season 2
Two pilots push their limits to land on Alaska's most treacherous runway. In Unalakleet, Ariel Tweto takes to the skies and proves that she still has a lot to learn.
Wheeler Dealers: Dream Car – Season 2
Mike and Elvis try to buy carpenter Simon his dream BMW Z4. Simon only has £1,500 saved up and his daily motor is one of the worst they've ever seen.
What Channel Does Ghost Adventures Come On Time Warner
Since its debut in 2008, Ghost Adventures has been one of the most popular paranormal reality shows on television. The show follows a team of ghost hunters as they investigate haunted locations around the world. For many viewers, the appeal of the show lies in its mix of suspense, scares, and humor. The Ghost Adventures team is led by Zak Bagans, a self-proclaimed skeptic who is always on the lookout for a rational explanation for the strange things that happen on their investigations. However, even he can't deny that there is something very strange going on at the places they visit. If you're looking for a good ghost story, then Ghost Adventures is definitely the show for you. It airs on the Travel Channel, and you can catch it on Time Warner Cable.
Zak Bagans' haunted museum in Las Vegas was the site of two weeks of quarantine for the crew. On Roku, you can use it to stream. Ghost Adventures: Quarantine, a reality show starring Ghost Adventures: Quarantine, is currently available to stream on Amazon Prime Video. Apple TV, discovery, and Roku enable you to stream TV shows and travel channel go on your Roku device.
What Channel Is Ghost Adventures On Demand?
Credit: Verizon
Ghost Adventures is on the Travel Channel on demand.
Zak Bagans, Aaron Goodwin, Billy Tolley, and Jay Wasley investigate haunted houses as part of the Paranormal Investigation Project. To investigate the claims of paranormal activity, a team employs the most advanced technology. Zak discovered the truth about Elmer McCurdy's death and the circumstances surrounding his death. Zak and his crew investigate a demonic entity that has terrorised a small California town. The crew hops aboard a steam engine from a century ago for a daring rescue attempt that will live on in their minds. It's a thrilling journey along the historic Nevada Northern Railway that's sure to leave you feeling uneasy. Zak investigates a claim of a poltergeist activity at a Las Vegas bar.
Albuquerque, New Mexico, is the location of a former brothel and saloon where the crew will investigate an aggressive male spirit. The Ghost Adventures crew returns to the infamous Goldfield Hotel, where they will encounter the ghosts of the past. Zak and the team are back in Virginia City, Nevada, to investigate a legendary brewery that has been the subject of hauntings. Zak Bagans is constantly terrified of dolls, and his fear increases as he sees little plastic faces laughing and blinking during the night's lockdown. Zak is in awe of the Clown Motel as he investigates the terrifying clowns that haunt it. Aaron and Jay visit an abandoned high school. After investigating the Nopeming Sanatorium for the first time, the team discovers it is haunted.
Is Ghost Adventures On Prime?
Ghost Adventures also helped popularize paranormal television, which was popular during the show's first run on the Travel Channel. Now that it has been added to Discovery and Amazon Prime, you can watch it on both channels.
Can You Watch Ghost Adventures On Hulu?
Season 25 episodes are now available on live TV streaming services as well as on the streaming service Netflix. DIRECTV STREAM, fuboTV, Hulu Live TV, Philo, and YouTube TV are just a few examples.
Hulu Plus: The Best Way To Watch Your Favorite Shows
With Hulu Plus, you can watch TV shows whenever and wherever you want, so you can watch where you left off. Aside from exclusive content such as behind-the-scenes videos and previews for upcoming shows, the service also provides on-demand extras.
Source https://tvovermind.com/5-reasons-suggest-ghost-adventures-completely-fake/
Source https://www.travelchannel.com/shows/ghost-adventures
Source https://www.adventurefilm.org/what-channel-does-ghost-adventures-come-on-time-warner/