Is Nick Groff Back On 'Ghost Adventures'? Why Did He Leave The Show?
Is Nick Groff back on Ghost Adventures is one of the widely asked question by fans on social media. Take a look at what reports have to say about his comeback.
'Is Nick Groff back on Ghost Adventures' is a massively asked question by many fans on social media since quite a while now. Ghost Adventures is an American reality television series which entails some paranormal stories that premiered on October 17, 2008. The program features ghost hunters Zak Bagans, Nick Groff (until season 10), and Aaron Goodwin as they investigate locations that are reported to be spooky and haunted.
Ghost Adventures has reportedly been one of the much-hyped and most-viewed paranormal TV shows over the decade. The show's lead investigator, also the executive producer, Zak Bagans, has been winning hearts with his impressive role in the show from fans across the globe. However, the other lead investigator Nick Groff has become the talk on social media with fans questioning as to is Nick Groff back on Ghost Adventures.
For the ones who are unaware, Nick Groff was a co-investigator, executive producer, editor and cameraman on Ghost Adventures from the 1st to 10th season.
Why did Nick Groff leave Ghost Adventures?
Many reports were speculating that Nick Groff decided to quit working for the Travel Channel program and then got along to be a part of other paranormal projects. But other reports are suggesting that Nick Groff left the much-anticipated show to lead his production in the industry.
However, there were many reports also saying that Nick Groff left the show as Zak's persona changed drastically from early seasons as the show progressed. The report mentioned that quite a lot of screen time was dedicated to Zak, which, allegedly, did not do very well with Nick. Reportedly, Nick's contribution and role in the show also became less, which became another reason for the star to quite Ghost Adventures.
Is Nick Groff back on Ghost Adventures?
Nick was reportedly one of the show's original investigators, along with Zak and Aaron Goodwin. Ever since Nick bid adieu to the show, there are rpeorts circulating that the star will return to the show or not. Moreover, Groff reportedly directed a new program titled Ghost Stalkers that featured paranormal investigator Chad Lindberg, John E.L. Tenney, and David Rountree. And now Nick Groff has been reportedly busy with his individual ventures.
When Does Ghost Adventures Season 20 Premiere? Travel Channel Renewal & Release
Ghost Adventures Season 20 release date 2022/2023? Ghost Adventures TV series cancelled or renewed for Season 20 on Travel Channel? When does Travel Channel show Ghost Adventures Season 20 premiere? We have all the rumors and official announcements for Ghost Adventures Season 20 premiere date.
Has Ghost Adventures Season 20 been cancelled or renewed? When does Ghost Adventures return in 2022/2023? Ghost Adventures? We have the very latest Ghost Adventures cancel/renewal status and Ghost Adventures premiere date:
Ghost Adventures Premiere Date/Status
Ghost Adventures SEASON 20 Renewed On Travel Channel
Be sure to check out all the Fall 2022 TV + streaming premiere dates. We update our database daily, so bookmark the link above to never miss the start or return of your favorite TV and streaming shows!
Ghost Adventures TV Series Information
GHOST ADVENTURES
New Season
Premieres Thursday, September 15 at 10 p.m. ET/PT on Travel Channel and Streaming on discovery+
Paranormal investigators Zak Bagans, Aaron Goodwin, Billy Tolley and Jay Wasley continue their terrifying travels to haunted destinations in a brand-new season of GHOST ADVENTURES, where they meet with locals, eyewitnesses and experts in an attempt to piece together the haunted history of each site. They then begin their "lockdown" investigation, using the latest scientific gadgets and technology in an effort to obtain physical evidence of the paranormal and uncover the truth behind each haunted mystery. (Nine one-hour episodes) #GhostAdventures

***

PARANORMAL SUPERSTAR ZAK BAGANS INKS NEW MULTIYEAR AGREEMENT WITH DISCOVERY+

Bagans to Produce and Star in Multiple New Supernatural Projects; New Episodes of Hit Series Ghost Adventures to Continue Through 2025
NEW YORK (April 13, 2022) – Paranormal superstar Zak Bagans has inked a new three-year deal with discovery+ that will bring more of his signature spooky and evocative content to the digital streaming platform through 2025. Under the agreement, the paranormal investigator, executive producer and filmmaker will create, star in and produce over 100 hours of supernatural and horror content for the discovery+ portfolio, including new seasons of the hit series Ghost Adventures, semi-scripted series The Haunted Museum and several additional specials and untitled creative projects in the works.

"We are thrilled to continue our incredible relationship with Zak to create more groundbreaking paranormal content in the years ahead," said Matthew Butler, General Manager, Travel Channel & Paranormal Streaming Content. "Zak's authentic voice, engaging style, vivid storytelling and creative vision are a true asset to our streaming portfolio, generating gripping content that pushes this genre to new heights. He is an icon of the brand. There is so much more to come, and we are eager to deliver it to our fright-loving viewers."

Ghost Adventures debuted as a self-titled documentary, following Bagans and his team of paranormal investigators as they search for evidence of the afterlife. It was commissioned into a series for Travel Channel in 2008 and quickly rose as the network's highest-rated show spawning a number of specials and miniseries including Ghost Adventures: Screaming Room, Ghost Adventures: Quarantine, Ghost Adventures: Cecil Hotel, Ghost Adventures: Horror at Joe Exotic Zoo and more. The series launched on discovery+ in January 2021 and has consistently trended as a top five franchise on the platform, that features a variety of content across popular passion verticals including lifestyle and relationships; home and food; true crime; paranormal; adventure and natural history; as well as science, tech and the environment, and a slate of high-quality documentaries. Bagans recently joined forces with filmmaker Eli Roth on the new semi-scripted series The Haunted Museum – a cinematic take on the tales of terror behind the most haunted artifacts on display in Bagans' Las Vegas museum. Bagans appeared as a regular guest on this past season of Food Network's Halloween Wars providing inspiration for bakers' spooky confections. His new deal encompasses more investigative-style programs and scripted content as well as brand-new spin-off series, innovative creative projects and signature tentpole events.

"Fans of paranormal have flocked to discovery+ to watch our deep collection of unexplained and spooky series all year round. This devoted fanbase has been highly engaged, making paranormal a top performing genre on the service," says Lisa Holme, Group SVP Content and Commercial Strategy, discovery+. "A true leader in the space, we can't wait to do even more with Zak in the coming years that we know will delight his fans."

The full library of Ghost Adventures content, along with The Haunted Museum, is available to stream on discovery+.

***

THE WAIT IS OVER – "GHOST ADVENTURES" IS BACK WITH FRIGHTENING NEW PARANORMAL INVESTIGATIONS BEGINNING THURSDAY, MARCH 10 ON DISCOVERY+

The Crew Confronts Eerie Activity Inside Eminent Locations Including the Home of American Author John Steinbeck, the Los Angeles Police Museum, a Nevada Winery and More
Thursdays are once again on lockdown when Zak Bagans, Aaron Goodwin, Billy Tolley and Jay Wasley return with all-new episodes of GHOST ADVENTURES, beginning Thursday, March 10 exclusively on discovery+. The Ghost Adventures crew embark on terrifying new ventures, confronting fierce paranormal activity in locations such as the childhood home of famed author John Steinbeck, a historic and mysterious Montecito mansion that Bagans feels has personally called to him, the Los Angeles Police Museum full of notorious artifacts, a doll shop overwhelmed by strange activity, a Nevada winery plagued by a deadly curse and more.

On a dedicated mission to understand and capture evidence of the afterlife, the Ghost Adventures team respond to incidences of ghostly activity that has left those in its wake frightened and searching for answers. Zak, Aaron, Billy and Jay first meet with eyewitnesses and experts in an attempt to piece together the haunted history of each site. Using advanced cutting-edge technology, their unique paranormal intuition and more than two decades of experience, the team then begins their "lockdown" investigation in an effort to obtain physical evidence of the paranormal and a better understanding of this unexplained phenomena.

"I can't wait for everyone to see these investigations," said Bagans. "What we experienced and were able to capture is simply insane. I'm talking about highly intelligent spirits, prolific poltergeist activity and incredibly powerful energy that severely affected all of us, physically and emotionally. The evidence is mind-blowing."

Upcoming Episodes

"Montecito Mansion of Mystery" – Begins Streaming Thursday, March 10

Zak Bagans senses a historic mansion with a tragic and mysterious past in Montecito, California, has called to him. When the crew attempts to re-create a séance in the home's majestic main hall, they capture some of their most compelling evidence to date.

"Mountain Oaks Mayhem" – Begins Streaming Thursday, March 17

Zak Bagans and the Ghost Adventures team gather in La Crescenta, California, to investigate an abandoned home that has been infected with evil. The dark forces that dwell there tore a family apart, and anyone who dares step inside the house is left fearing for their life.

"Pacific Grove Nightmare" – Begins Streaming Thursday, March 24

The Ghost Adventures team arrive in Pacific Grove, California, to investigate a doll shop overwhelmed by dark energy. Shelves of dolls and puppets appear to offer up disturbing clues as the search for evidence leaves the team drained and disoriented.

"Whitmore Mansion" – Begins Streaming Thursday, March 31

Zak Bagans and the crew investigate a Utah mansion soaked in tragedy and bloodshed. Unexplained paranormal activity has the new owner desperate for answers, and the team is concerned that a portal to hell has unleashed a negative entity into the home.

"Panic on Pine Street" – Begins Streaming Thursday, April 7

The team investigates poltergeist activity at a historic saloon in Paso Roble, California. The activity is so relentless that staff and guests don't feel safe on the premises. Zak Bagans suspects it may be the sole work of an entity called "The Old Hag."

"LA Police Station Invasion" – Begins Streaming Thursday, April 14

The crew is called to the Los Angeles Police Museum to confront a dark presence that has invaded the once-thriving precinct. Zak Bagans believes the disturbing activity is linked to the macabre artifacts from some of LA's most notorious crimes.

"Petrified in Pahrump" – Begins Streaming Thursday, April 21

The Ghost Adventures crew are called to a desolate Nevada town to investigate a winery allegedly built atop sacred burial grounds. Fatal accidents plague the property, and the terrified staff is stalked by an evil presence. Can Zak Bagans get to the bottom of the deadly curse?

"Steinbeck House Haunting" – Begins Streaming Thursday, April 28

Zak Bagans, Aaron Goodwin, Billy Tolley and Jay Wasley travel to Salinas, California, to investigate the birthplace of iconic author John Steinbeck. For decades, witnesses, including Steinbeck himself, have felt a dark presence in the home. Could a portal be drawing spirits to the property?

***

'GHOST ADVENTURES' ANCHORS TRAVEL CHANNEL'S ANNUAL 'GHOSTOBER' EVENT WITH CHILLING FOUR-PART MINISERIES AND ICONIC TWO-HOUR HALLOWEEN SPECIAL

'Serial Killer Spirits' Investigates the Haunts of America's Most Notorious Serial Killers in Four-Part Special

Team Locks Down Inside the Real-Life Home That Inspired the Iconic Conjuring Films During Two-Hour Halloween Event
NEW YORK (July 22, 2019) – Zak Bagans and the "Ghost Adventures" team – Aaron Goodwin, Jay Wasley and Billy Tolley – investigate iconic locations that are hotbeds of creepy and unnerving hauntings in all-new October specials that will air during Travel Channel's "Ghostober" event, which features 31 days of spine-chilling premieres.

The four-part miniseries, "Ghost Adventures: Serial Killer Spirits," tackles the question: does evil linger? Exploring haunted locations associated with infamous serial killers, the team seeks to document whether malicious energy has been left behind by these sadistic killers and their evil acts.

A two-hour Halloween special, "Ghost Adventures: Halloween 2019" (wt), takes the team to Rhode Island for an unforgettable lockdown inside the real-life home that inspired the iconic horror film, The Conjuring. The home's hauntings were also made famous by renowned paranormal investigators Ed and Lorraine Warren.

"I've investigated a lot of places, but these locations are absolutely terrifying on a whole other level," said Bagans. "To walk in the same footsteps as these serial killers, where some of the most notorious acts of evil were committed – it severely affects you. The residual energy alone is palpable. And the real-life house that inspired the Conjuring movies – I'm speechless! That has a been a dream of mine to investigate for years and I can't believe it's finally happening. It's beyond legendary. I can't wait for viewers to experience this terrifying adventure with us."

"Ghost Adventures: Serial Killer Spirits" – Four-Part Miniseries

Premieres Saturday, October 5 at 9 p.m. ET/PT

Zak Bagans, Aaron Goodwin, Billy Tolley and Jay Wasley embark on a terrifying cross-country journey to document if evil energy lingers within the infamous locations associated with America's most notorious serial killers. As they delve into each case, they will retrace the killer's steps, visit known hangouts and speak with leading experts to gain insight on why these sociopaths committed their evil acts. Every Saturday throughout October, viewers will follow the "Ghost Adventures" crew as they investigate locations such as killer clown John Wayne Gacy's prison cell, HH Holmes' murder house and the Squirrel Cage Jail, which housed the vicious Jake Bird. The crew will also study the Anson Call House, an abandoned building that many believe has ties to Ted Bundy's terror spree during the 1970s.

"Ghost Adventures: Halloween 2019" (wt) – Two-Hour Halloween Special

Premieres Thursday, October 31 at 9 p.m. ET/PT

A special Halloween episode of "Ghost Adventures" will petrify viewers as the crew investigates the home of the notorious Perron family, whose horrifying hauntings were portrayed in the film, The Conjuring. The Rhode Island home is one of the most terrifying places in the world and has also been made famous by the work of renowned paranormal investigators Ed and Lorraine Warren, who were called in to help by the Perron family. The Ghost Adventures crew is ready to confront the potentially dangerous consequences of investigating the infamous house.

"Ghost Adventures" is produced by MY Entertainment for Travel Channel. For MY Entertainment, the executive producers are Michael Yudin and Joe Townley. Zak Bagans also serves as an executive producer on the series. For Travel Channel, the executive producer is Daniel A. Schwartz, Matthew Butler is general manager and Henry Schleiff is group president of Investigation Discovery, Travel Channel, American Heroes Channel and Destination America.
5 Reasons to Suggest Ghost Adventures is Completely Fake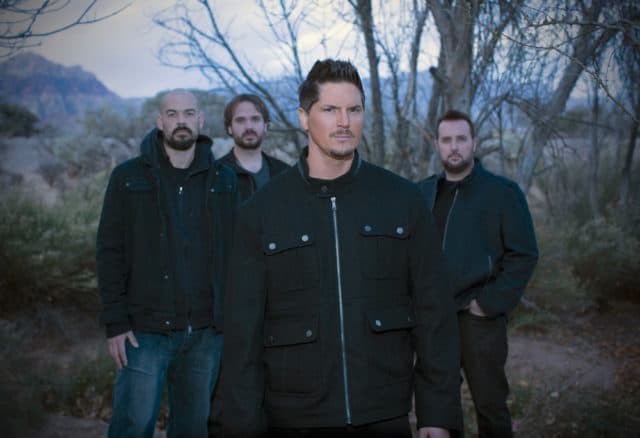 Ever since the show Ghosthunters appeared on the Sci-Fi channel in October 2004, paranormal investigation shows became all the rage. By 2008 there were many paranormal shows to choose from but one particular offering on The Travel Channel, Ghost Adventures had a hook–that hook was lead investigator Zak Bagans, who opened every show with a voice-over about how he never believed in ghosts but then something happened to him that changed his life forever.
Bagans, dressed in a tight black tee shirt would look at the camera with his movie star looks and spiky hair and women just sighed. He quickly became the Justin Bieber of the paranormal circuit. He even showed endearing quirks like his fear of dolls when the team visited The Island of the Dolls in Mexico during Season 1. Still, when the initial charm wore off some folks wondered just what these goofy guys were up to, and if it was the viewers whose natural skepticism was on lockdown.
Here are 5 good reasons to suggest that Ghost Adventures might indeed be, like many reality shows, just a scripted specter and not the real thing.
5. "Poveglia Island" Episode"
So much was going on here for Zak that they make it into a special, adding additional footage for dramatic effect. Zak is said to be possessed, which causes him to get angry and lash out at Aaron. Whether Zak was really possessed or is just using the excuse to vent, no one knows. This was one of the first episodes where Zak's really bad over acting put a question mark in viewer's minds.
4. Hearing Voices
Oftentimes, viewers have to stretch their imagination when some noises are picked up on the voice recorders, or EVP meters. It sounds like mushy static but the show scrambles it into a word or phrase and then repeats it three times with a caption so before long the translation starts to make sense. The GA team and producers know how to build a dramatic plotline where the suggestion of hearing a voice from the other side seems possible.
3. Polished with Time
During the first season, the GA team bragged that they weren't followed around by a big camera crew, it was just three guys going on a ghost hunt. Now, it's an obviously bigger production and the action runs like clockwork pieces to fit the plot. Zak's personality became less likable and more like the self-important blowhard you'd avoid at a party.
2. Provoking the Ghosts
Most paranormal experts will agree that you don't get spirits to show themselves by picking a fight. In several episodes, the team did a "triple dog dare you" to the ghostly inhabitants with poor results. When not picking a fight, some of the questions called out by the team are just inane. It turns comical pretty fast. This baiting seemed more like showboating than investigating.
1. Aaron Spilled All
In an Empire News article, Aaron Goodwin said that the producers at The Travel Channel have messed with the Ghost Adventures team's authenticity with the crew recording some of the EVPs heard on the show and coaching reactions. The stars were even made to go back and recreate scenes for a better "take". The showrunners deny his claims and fired him.
Source https://www.republicworld.com/entertainment-news/others/is-nick-groff-back-on-ghost-adventures-why-did-he-leave-the-show.html
Source https://releasestv.com/when-does-ghost-adventures-season-20-premiere-travel-channel-renewal-release/
Source https://tvovermind.com/5-reasons-suggest-ghost-adventures-completely-fake/