G Adventures: Is It Worth the Money? Our Honest Review
It's never easy to pick a group tour, especially when they're all saying the same things. Are they actually as great as they're saying they are? Find out what their tours feature, whats their pros and cons are, and how they compare to other tour companies.
Disclosure: Pilot is supported by our users. We may earn a small commission fee when you click on affiliate links on our website, and all recommendations are independently reviewed.
Traveling solo is quite difficult when compared to traveling in a group with friends or family. You have to tackle everything from planning the trip to navigating your way to conversing in a foreign language with locals. This is where Pilot comes in handy to aid you in the trip planning process and allow you to focus on making meaningful experiences. However, planning a trip alone all by themselves is not for everyone.
This is why tour companies are a good choice for solo travelers who also have less experience! They can help you optimize your travel experience better. But, as you might know already, there's an endless list of options when it comes to tour companies. As if choosing from the endless possibilities of tour companies isn't enough, the entire outcome of your trip depends on the tour company you choose.
Let us help you pick the right tour company for you. We're here to review a popular adventure travel company, G Adventures.
G Adventures is a tour service that pledges to "Do the Right Thing" by offering travelers valuable experiences and supporting local communities at the same time. It is a company that supports ethical tourism, and we thought it is worth your attention.
If you're looking for more options, we've previously done reviews of similar tour companies like GetYourGuide so you might want to check that out as well!
Is G Adventures a good tour company? Read our review to find out!
What is G Adventures?
G Adventures, formerly known as Gap Adventures, was founded by Bruce Poon Tip in 1990. It is an adventure travel company that carries out guided tours in small groups of up to 16 people. They offer itineraries to destinations around the world, mostly with local tour guides to assist travelers.
Since its inception, G Adventures tour has earned fame as a tour operator that offers unique and off-the-beaten-path experiences for travelers, with a focus on sustainability and responsible travel.
Who uses G Adventures?
G Adventures tour caters to travelers aged 18 and above. Its main client base consists of young to middle-aged travelers, and some tours are restricted to independent travelers between 18-39 years. However, there are packages for older travelers and families as well.
G Adventure tours are mainly focused on adventure travel aspects, but they do provide other types of travel tours. They offer a standard tour service which is neither budget-friendly nor luxurious but somewhere in between. G Adventures is ideal if you need the support of a reliable tour company but with ample flexibility to do your own thing!
What does a G Adventures tour include?
Every trip has a Chief Experience Officer (CEO), otherwise known as a tour guide, to assist the group throughout the trip. They are mostly locals, although some can be expats with good knowledge about the destination.
G Adventures will take care of accommodation, transportation (within the destination), some meals (mostly breakfast), and the costs of entrance tickets for attractions and other major experiences included in the itinerary.
What's not included in the pricing are visas, airfare (unless you book via them), border crossing fees, meals, additional activities, and tips. So, it's necessary to bring extra cash.
What are the types of tours offered by G Adventures?
G Adventures offers a long list of tours based on different travel styles, experiences, and age categories.
Classic Tours: A mix of different experiences that include major attractions and activities, cultural sites, uncommon and local experiences.
National Geographic Journeys: A high-end tour with close-up experiences of the best attractions and activities of the destination.
18- Thirtysomethings Tours: Fun, fast-paced, and adventurous tours ideal for the young. Expect a lot of partying and drinking.
Wellness Tours: Tours focusing on yoga, meditation, nourishing food, and other experiencing focusing on self-improvement. Ideal if you are looking for a retreat.
Active Tours: Action-packed activities like hiking, kayaking, biking, and other experiences that are ideal for adventure seekers.
Rail Tours: Tours along famous rail routes in the world, experiencing different cities along the way.
Marine Tours: Cruise tours exploring marine life and other attractions that are only accessible by boats or ships. Eg: G Adventures Arctic cruises.
Local Living Tours: Tours that give you a good dose of local life in each destination.
Family Tours: Tailor-made tours to cater to all family members with kid-friendly activities.
What's Great About G Adventures.
In a G Adventures tour, every major aspect of a trip is planned for you, ensuring you have a hassle-free experience. This way, you can focus on enjoying the trip without worrying about logistics, accommodation, etc. You also don't have to worry about tackling a new language as your tour guide will help you.
Many guided-tour companies carry out tours in large, crowded groups, and it's not a very comfortable experience. Most of the time, it feels like you are taken from place to place with less time to enjoy them. G Adventures tours allow for more interaction. They hire knowledgeable local tour guides to give you informative details! Their tours also focus on authentic and off-the-beaten-path activities, helping you derive more localized experiences.
Many G Adventures reviews praised the service for its reasonable pricing. There are tours available in varying budget ranges, offering a choice for everyone. Traveling with a tour company shouldn't cost you an arm and a leg, and G Adventures is a good example of it.
G Adventure's "Ripple Score" shows the impact of your spending on local communities. This way, you know how your travel supports the livelihood of people and businesses that need support. If you feel like making an impact while you're traveling, this is the perfect opportunity to do so!
If you are a solo female traveler, there would be a bunch of concerns, regardless of how safe a destination is. G Adventures is renowned as one of the best tour companies for female travelers. They pair you with a female traveler when sharing accommodation and will update you on tips to stay safe when touring around.
What's Not Great About G Adventures.
Your tour guide can significantly elevate or hamper your experience. While most of them tend to be very knowledgeable and eager to help, there are instances where travelers have got stuck with unreliable guides who are just there for the money.
Although G Adventures claims to have a flexible refund policy, it seems to be otherwise. Many customers had to go through a frustrating process and lousy customer service to cancel their trips and claim a refund. Some had to wait over a year.
Also, G Adventures had canceled many trips over the last year due to the pandemic and has refused to provide refunds, inconveniencing many customers. Keep reading to find out what other people have been saying about their experiences.
Poor choice of accommodation (rarely)
There had been instances when travelers had to stay in subpar hotels throughout their tour. The complaints included lack of amenities, insect bites, and poor customer service. We think it's important to provide comfortable accommodation so travelers can get a good rest before their next trip.
Although not really a con, we like to warn you about how extras can easily pile up your expenses. When traveling in a group, you are somewhat compelled to go with the rest – be it dinner at an expensive restaurant or a river cruise (who wants to be a party pooper?). You might overspend if you are not cautious enough, especially if you are on a tight budget.
G Adventures vs. Contiki tours – What's the difference?
A popular question amongst travelers looking for tour companies to choose from is the difference between the G Adventures tour and the Contiki tour. Which tour company offers the better touring experience, and why?
G Adventures and Contiki are both adventure-based tours that cater to young adults. They're both small to medium-sized tours that offer authentic and local experiences. If you're a solo traveler, both tours will likely pair you up with one or more travelers of the same gender in shared accommodation.
In general, if you're interested in socializing, making new friends, and partying, Contiki might be a better choice. If you're interested in a slower-paced tour with more free time, then G Adventures might be the better choice for you.
As always, it's a good idea to check the individual tours that you're interested in to see what kinds of activities or people it would attract. If you're not interested in strenuous activities, Contiki might be a better choice but there are always different tour options in G Adventures as well.
Contiki might be slightly cheaper and budget-friendly than G Adventures but keep in mind that different itineraries may vary in cost and you might also spend more during your trip on optional activities.
What's up with the G adventures reviews?
As with every tour company, your experiences will vary from the people and guides that you're traveling with. However, there seem to be a few G Adventures complaints that talk about the same points. We'll summarize some G Adventures reviews here for you so that you can make a more informed decision on picking the right tour company for you.
One of the big complaints that many users experienced is the level of knowledge the "CEOs" have during their trip. Some "CEOs" will provide an excellent guide that goes above and beyond what you'd expect on a group tour, while others might not. With group tours, it's very difficult to know who you're going to get, but the majority of the reviews on the quality of their guides are quite positive.
Some G adventure reviews have mentioned that their dietary restrictions were not honored during the trip. This might be due to the lack of communication between the service and their caterers. If you have dietary restrictions, make sure to check up ahead of the trip to make sure that everything's good!
Another complaint that travelers had with G Adventures was with the amenities that come with the accommodations. Some of the travelers found that there was no air conditioning, bedding, hot water, etc during their stay despite the trip description saying that they're provided. A good rule of thumb is to always check up with the trip operator ahead of time to reconfirm and make sure all the amenities are there!
Is G Adventures worth it?
With over 30 years of experience, we think G Adventures is a great tour company that knows what's good for its clientele. It takes the hassle of organizing everything by yourself and is a safer way to travel. There are downsides, of course, as with every other tour company. They also don't offer tours for every country in the world, so make sure you check that. The choice also depends on your personal preference, and you can reach out to their support team and clarify your doubts.
If you want more options for other reliable and established tour guide companies, read our reviews on Contiki, Busabout, and EF Ultimate Break.
Our Rating: 4.6/5
Adventure-based travel
Local, real, and sustainable experiences
Affordable tours
Many positive experiences by past travelers
Lacking amenities (sometimes)
Varying customer service
Frustrating cancellation policy
Poor accommodation (sometimes)
Traveling solo? You'll need a plan.
If you're still indecisive about joining a group tour, why not try traveling solo? While it is daunting to go traveling alone, the experiences and friendships you'll gain on the trip is second to none.
Whether you're going on a trip solo or with friends and family, you'll need a good plan. Let Pilot take care of that for you!
Pilot is a social travel planner that makes planning group trips simple, convenient, and effective. You can have all your discussions right on the platform and decide on accommodation, transportation, attractions, and more. Did I mention that it's completely free? Try it out now!
Get Pilot. The travel planner that takes fun and convenience to a whole other level. Try it out yourself.
Solo Travel
If you're ready to explore some of the world's incredible destinations but can't find a travel buddy, just come along with G Adventures. Our small group-trips are solo traveller-friendly, letting you skip the search for the best routes or accommodations and focus on what really matters: having the time of your life.
Why travel solo with G Adventures?
Helpful guidance
Each of our trips comes equipped with a Chief Experience Officer (CEO) responsible for enriching your journey, offering local insight, and pursuing great experiences. Don't spare a thought about your safety and security—you are in capable, expert hands.
Don't pay more
We believe that travelling by yourself shouldn't be more expensive. We treat single travellers the same as the rest of the group, which is why we don't charge single supplements. We'll partner you up with a same-sex roommate to ensure you pay the same as everyone else.
Freedom to explore
Your trip is just that – yours. Want to linger at the market or grab a table at that cozy café? Consider it done. We give your trip structure, direction, but also plenty of free time – you get decide what you want to do with it.
Share the experience
Regardless of your age or how much ink you've booked in your passport, you'll be more than welcome if you're rolling solo. In fact, you'll be in good company, with about half your group travelling solo, too. Our trips attract people from all over the world who are looking to get up close and personal with our planet.
Solo travel that is female-friendly
Our small group tours are perfect for helping solo female travellers feel safe anywhere in the world we visit. If you have any questions, our CEOs are ready with tips on how to respect cultural traditions or local dress. Use free time to explore your way, or maybe someone from the group (or your same-sex roommate) will want to tag along.
Don't want to share a room? No problem.
Sometimes it's just more convenient and comfortable to have your own room, which is why we offer single travellers a "My Own Room" option—a single room all to yourself at a great G Adventures price.
Know before you go
Never travelled solo or gone as part of a group before? We can get you sorted. Check out some of our most frequently asked questions, or get in touch with us any time.
We offer the "My Own Room" option on most of our tours, which guarantees you a room of your own for a modest additional fee. Cost and details of "My Own Room" vary according to the specific trip, so be sure to consult our trip summary pages for full details. On some tours, a single room may not be available at certain overnight stops, depending on the style of accommodation.
Wherever your heart takes you! Just about any place worth exploring is a good spot to venture out on your own.
Our groups often experience a good mix of ages, everything from travellers in their early-20s to those aged 60 and over. We sort all of our trips into Travel Styles, which guarantee that you'll be travelling with people who share the same interests you do. Over the years, we've found that a good range of ages within a group often adds to the experience.
On most evenings, your Chief Experience Officer (CEO) will organize a group meal. It's pretty flexible; you can choose to dine with the group or head off and do your own thing. Other nights, your CEO may recommend a few nearby restaurants you can try. Again, you determine whether you want to stick with the group or go it alone.
Most of our trips split pretty evenly down gender lines. We average roughly 60:40 female-to-male, so you'll never feel outnumbered.
On most G Adventures tours, the ratio of solo travellers to others (couples, friends travelling together, etc) is roughly 40:60. For privacy reasons, we can't share information about your soon-to-be travelling companions ahead of time. Our tours appeal to a wide cross-section of adventurous people from all over the world united by a desire to experience our planet from a grassroots level. Our tours are conducted in English and tend to attract travellers from North America, the United Kingdom, Australia, New Zealand, and Europe.
Six top Egypt tips for solo women travellers
From how to dress to avoiding hassle, travel guide writer Lauren Keith shares helpful insights from her recent Egyptian adventures
Written by: Lauren Keith , 14 Sept. 2022 05:35 p.m.
To ceviche and beyond: get a true taste of Peru
Our Roamie-ing Reporter, Claire Scott, shares Peruvian delights from the capital, coastal desert, and Sacred Valley
Why travel with G Adventures?
We've been the leaders in small group adventure travel for nearly 30 years. How'd we get here? By listening to our travellers and giving them what they want: flexible itineraries, freedom to explore, smaller groups, safety and peace of mind, and locally based guides who show you your destination in a way you'd miss travelling any other way. What does the future of travel look like? This.
Dream big. Travel small.
The trip of your dreams doesn't need a Hollywood-sized budget or years of planning. Simply join a small group of like-minded travellers that, like you, are eager to experience all the things that make our world worth exploring.
Join 10-to-12-ish fellow adventurers.
We keep our groups small to create a sense of camaraderie and allow for closer connections to the places and people you visit. Most of our land tours have no more than 16 travellers and usually average 10-12 people.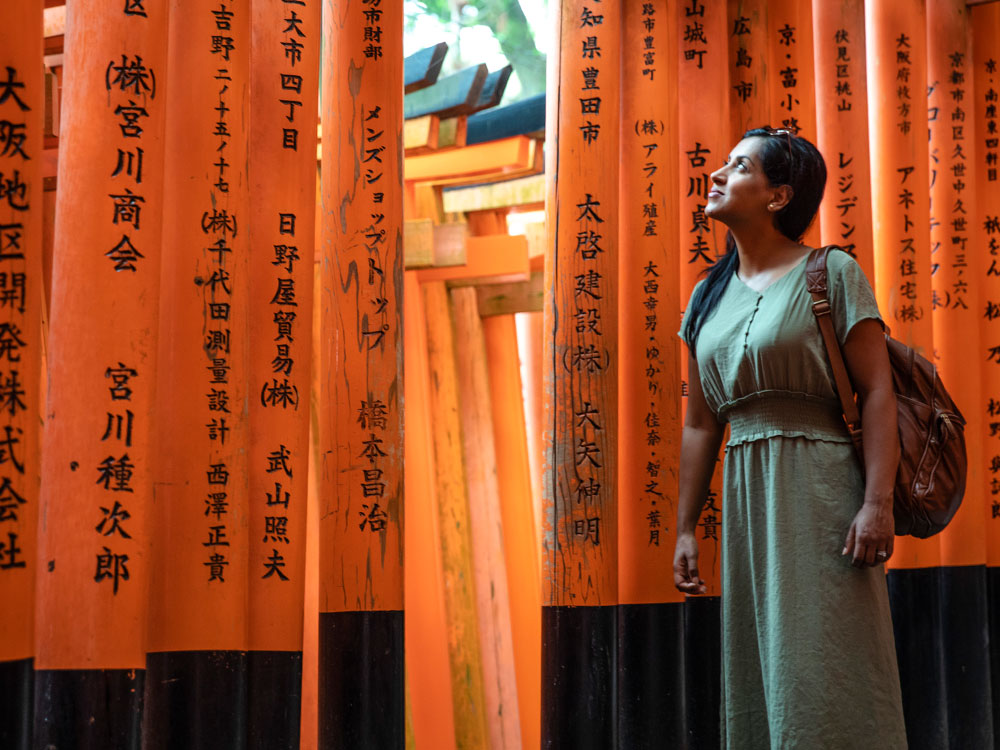 The freedom of solo travel. The comfort of a group.
Single adventurers are welcome on all our tours! We'll gladly pair you up with a roommate of the same sex to ensure you get the same price. You also have the option of "My Own Room" — a single room all to yourself at a great price.* Plus, travelling with a small group gets you insider access, safety and support, and camaraderie with an instant squad of travelling companions!
You're going to need a smaller boat.
If you're more the sea-faring type, we'd love to welcome you aboard any of the intimate vessels in our fleet. Whether you're venturing into the arctic on the G Expedition or floating down French canals on a river barge, our ships carry a smaller number of passengers so you can enjoy your journey with plenty of room while still making connections.
Travelling with confidence for 30 years.
We wouldn't be at the top of small group tour operators without making our travellers' health and safety our highest priority. So wherever you travel with us, the first thing you can pack is confidence. And then peace of mind. Then your passport. And then your clothes and stuff. Because after 30 years, we know how to run life-changing tours and how to take a little detour here or there to adapt to the unexpected. We have measures in place to help keep you safe from the moment you book to the moment you (reluctantly) head home.
Book with Confidence
At your Service
If you've got questions about a trip — even if it's the one that you're currently on — we're here to help. Give us a call, shoot us an email, or drop into our live chat, it's all good.
100% Guaranteed Departures
That's right. We were the first travel company in the world to guarantee every single one of our departures.
Lifetime Deposits™
If you cancel or delay your trip for any reason, your deposit remains valid until you're ready to go. You can even pass it on to a friend or donate it to Planeterra, our non-profit partner.
Book with Confidence policy
To help travellers feel confident to make a new booking, our Book with Confidence policy lets you cancel and rebook your tour with no change fees closer to the time of departure, giving you added flexibility and peace of mind. Learn more.
No Single Supplements
We treat single travellers to the same benefits as the rest of the group, which is why we don't charge single supplements on small group tours. We'll even partner you up with a fellow traveller to ensure you pay the same as everyone else.
Travel with Confidence
Travel with Confidence policy
Our Travel with Confidence policy features new health and safety procedures on all of our tours from the moment you arrive to the moment you leave, without taking away from having the time of your life. It's why we have received the World Travel and Tourism Council's Safe Travels stamp and are proud to have contributed to and be implementing ATTA's COVID-19 Health & Safety Guidelines, endorsed by Cleveland Clinic, across all our tours. Learn more.
Travel with Confidence Plus Collection
Our Travel with Confidence Plus Collection of tours features all of the new health and safety measures PLUS added steps that go that extra, physically distanced mile. Learn more.
Book Your Bubble with Private Travel
With our Private Travel options, you can take one of our tours (with all of our health and safety measures) and Book Your Bubble to ensure you're surrounded by friends and family for added confidence and peace of mind. Or you can customize a trip entirely for you! It's your adventure, make it fit you perfectly — and safely. Learn more.
Our guides are all CEOs.
At G Adventures, we don't have tour guides — we have Chief Experience Officers. Our founder, Bruce Poon Tip, gave up his title as CEO because he felt they needed a proper title to reflect how integral they are to giving you an exceptional travel experience. (But don't worry, they won't be using any office attire or business jargon.)
Locally based = local experts.
Our CEOs are locally based, meaning they know the area you're exploring like the back of their well-travelled hand. They plan visits around the best times to visit (or avoid) the most popular spots, can help you choose local restaurants, and generally give you great tips on the best things to experience. And since they usually speak the local language, they are your go-to resource for anything that comes up.
Local support. All. The. Time.
All CEOs are supported by our local operations teams 24/7. If something comes up that your CEO can't help you with (however unlikely that is), the team nearby is there to support them in keeping you safe and happy.
Your experience is their focus.
We want you to have the time of your life — that's why we hire the smartest, friendliest, bestest CEOs around. It's their mission to make sure you return home feeling like your life has truly been changed.
Travel like you live there.
Since our very first tour, our goal has been to connect travellers with local communities on a deeper level. These connections go beyond personal ones to help give back to the wider community of your destination and ensure the people who live there get as much as they give. Changing the world is easy — all you have to do is have the time of your life.
You stay local. So does your money.
Multi-floor, thousand-room hotel behemoths? Not on our tours.
We go for the connections, charm, and authenticity that can only be found in local accommodations, transport, and restaurants. This also allows us to stay at smaller hotels and eat at restaurants with fewer people. Plus, using local service providers helps support the local economy and the people that make the places we travel so special.
Giving back through community tourism.
We've been pioneers of community tourism since the day we started. But what is that? It means we have always created our tours by building meaningful relationships with local communities, directly benefiting the people and places we visit, including Indigenous peoples, women, youth — anyone who has traditionally been marginalized or undervalued. Today, our definition has grown: the communities we impact ripples far beyond our destinations. To us, it includes our employees, supplier and agent partners, small business owners, customers, social followers, and travellers just like you. There's incredible power in being part of something bigger than yourself. Want in?
Enjoy more flexibility than a yoga class
Adventure is all about having the freedom to follow your curiosity and discovering the unknown. No matter the Travel Style, our tours balance well-planned itineraries with the flexibility to do your own thing and explore a bit on your own. From optional activities to free time, you can choose an adventure that will feel truly like your own.
Whoa, that's a lot of tours.
We have tons of tours. No, really. Tours for you, your family, your friends, your buddy from work who really likes nature documentaries. First trip ever and want to see all the highlights? Got that. Heading to your seventh continent and want to be treated like the experienced wanderer you are? Got that too. Our 10 unique Travel Styles group tours together into themes based on what you like or how you want to travel.
Personalize your tour.
Squeeze every last drop of adventure out of your tour by customizing it to your liking. Add on amazing optional activities throughout your tour like hikes, local cooking classes, or helicopter rides depending on where you're headed. Want extra time for exploring? Book pre- or post-trip accommodations before or after your tour. Or let us give you a one-day-or-less introduction to your destination on one of our separate Day Tours.
Get your share of free time.
If you want to do some solo exploring or maybe just need a nap (it happens to the best of us), our itineraries feature built-in free time to let you do your thing.
G for Good
When you travel with us, you see our commitment to making travel a force for good is more than just words on our website — it's in everything we do. G for Good stands for all of the social, environmental and ethical good we create as a business which helps to fuel Community Tourism. Our efforts to preserve and conserve our world fall under two approaches: Acting Responsibly, which is our commitment to improve the sustainability of our own operations, and Creating Positive Impact, which focuses on leaving the right impact in the places we visit.
Learn more
Acting Responsibly
Animal Welfare
We recognize the importance of animal welfare. That's why we have worked with experts from World Animal Protection, The Jane Goodall Institute and The World Cetacean Alliance to draw up a robust policy, which builds on the ABTA Global Welfare Guidelines for Animals in Tourism and puts the needs of the animals first. We want to ensure that all animals featured as part of our tours are treated humanely. Learn more.
Child Welfare
It is critical that no child is ever harmed as a result of tourism. Travellers have the power to make a true impact in the communities they visit, and that's why we actively work to ensure child welfare is protected in the places we operate. Learn more.
Respecting local cultures
Connecting curious travellers with Indigenous communities is an essential part of our identity at G Adventures. We are committed to respecting the rights, history, and culture of Indigenous people while ensuring that tourism supports their well-being. Learn more.
Plastics Partnership Project
Plastic pollution is a huge global problem. G Adventures is working with our partners to eliminate as much single-use plastic on our tours as possible. You can help, too.
Traveller Conduct Policy
G Adventures believes travel should be a respectful, safe, and enjoyable experience for everyone. That's why we have the Traveller Conduct Policy. This set of guidelines is designed to help establish a sense of safety, security, and enjoyment for all on any of our tours. Learn more.
Creating Positive Impact
Planeterra
Established in 2003, Planeterra is our non-profit partner dedicated to ensuring communities touched by tourism benefit from the opportunities it provides. They help empower local people to develop their communities, conserve their cultures, and create humane and supportive systems for their endeavours. Learn more.
Ripple Score
For years we've talked about how we do travel differently, especially when it comes to working with local businesses and services to build our tours. You deserve to see exactly what we mean when we say we're changing lives through travel. Now you can.
G Values Fund
Our CEOs are talented guides dedicated to making our tours as amazing as possible. But leading tours is hard work, and not everyone wants to do it forever. The G Values Fund is a microloan program instituted by G Adventures that helps former CEOs transition to life once their days on the road are through by helping them establish self-sustaining businesses that can be linked to G Adventures tour itineraries. That way, they continue to share all of their amazing knowledge, experiences, and personality with our world — just in a different way.
Source https://www.pilotplans.com/blog/g-adventures-review
Source https://www.gadventures.com/solo-travel/
Source https://www.gadventures.com/about-us/why-travel-with-gadventures/