13 Best Medicines to Pack for Travel
Getting sick is one of the worst things you can experience while on vacation. Just imagine, your body weakens while you're away from the comfort of home. This is why it's important to find out more about medicine to pack for travel. On international trips, for example, you'll probably want to bring stomach medicine for travel since your body will need a little adjustment to different conditions and foods.
In this article, we've curated a list of necessary medicine for travel. We know that everyone has a different condition and physicality. But by reading this guide, at least you can get some inspiration about what your body needs when you're traveling for quite a while.
How to Choose The Medicine to Pack for Travel
No one wants to get sick while away from home. But of course, different weather and food conditions, plus fatigue from long trips can have some impact on your immune system. That's why you need to be extra careful in choosing medicine to pack for travel.
Bringing stomach medicine for travel will definitely be a good idea. But if you have special conditions, you need to think about what kind of medicine to deal with them. Especially since you probably won't have friends or family around you. To help you out a bit, here are three factors you need to consider when choosing any necessary medicine for travel.
Know Your Own Condition
As we mentioned earlier, every traveler has their own condition and physicality. Some people may be prone to motion sickness, while others often experience problems with their digestion. Our advice, consult a doctor. At least a week before departure, tell them about your shape. Ask for some advice on what medicine to pack for travel.
Check Your Destination
While you're at the doctor's, ask if a stomach medicine for travel will be enough for the country you're going to. For your information, there are several problematic areas regarding the spread of certain diseases. This is especially common in countries where hygiene awareness barely exists, such as India, China, or some African countries.
And if conditions permit, it's highly recommended to carry some extra medical supplies. For that, you might want to check out our list of the 13 best first aid kits for backpacking.
Get Doctor's Prescription
Once you know the necessary medicine for travel, don't forget to get prescriptions for some uncommon drugs. This is very crucial since airports have strict policies regarding it. You obviously don't want to end up with two hours of interrogation at the boarding gate, just because you brought some medicine for your stomach acid right?
How Do You Pack Medicine when Traveling?
As long as you're willing to let them all be checked, you can bring as many pills or caplets as you like into the airplane cabin. But in case you need quick access, we recommend putting them in a specific container or carry-on bag
What Should be in a Travel Medical Kit?
Prepare some antiseptic to clean minor wounds. Apart from that, don't forget to include anti-bacterial soap or hand-cleaning gel. If you want, you can add bandages and some tools like scissors and tweezers.
And if you have some specific condition, like a sleep disorder, for example, you might want to bring a special machine or device for that. For this case, we've got a great list of the 13 best small portable CPAP machines. They're designed to relieve your sleep apnea, without taking up too much space in your luggage.
Can I Bring Ibuprofen on a Plane?
Yes, of course. They're allowed to be carried into the aircraft cabin. And for the record, you don't have to carry it in the original pack. For easier access, you can put your caplets in another case or container.
Imodium
Diarrhea is one of the most common ailments experienced by travelers. The cause? Food poisoning or unclean water. No matter where you travel, you can get diarrhea in almost any place. So, it would be a wise decision if you include Imodium on your 'medicine to pack for travel' list.
Imodium contains a specific formula to slow down your system. It'll give your body time to restore its natural balance and rhythm. Each Imodium tablet contains 2 milligrams of loperamide hydrochloride, which is effective for controlling diarrhea symptoms. Furthermore, this medicine would also be great for a family trip, since it is suitable for children from the age of six and up.
What We Love
Effective for treating the symptoms of diarrhea, one of the most common ailments of travelers
Effective relief
Slow down your system
Suitable for children
Work fast
The blister packs are hard to open
Pepcid
While taking a leisurely stroll around town is great, you definitely don't want to do it while you have a stomach ache or heartburn. Unfortunately, this condition is pretty common. Especially after you've tasted some significant quantities of new foods and drinks. Your stomach will start to form gas, which will give an uncomfortable sensation around the belly.
That's why we always recommend bringing stomach medicine for travel. In this list, we decided to feature Pepcid AC Maximum Strength. These tablets contain famotidine, which is great for dealing with heartburn. One per day consumption will be more than enough to control acid for the whole day. Apart from that, they work really fast. However, you need to take the medicine at least an hour before eating.
And speaking of medicine, do any of you have trouble carrying your caplets or pills while on the go? Well, we have just the right solution for that. Do yourself a favor and check out our list of the 13 best toiletry bags for travel. Despite the name, they're also great for carrying some meds!
What We Love
Works fast and is effective in controlling acid
Prevent and relieve heartburn
Controls acid all-day
Contain 20mg of famotidine
Great package
Not recommended for breastfeeding mothers
Claritin
Your body will react to different weather and climatic conditions. For certain people, this will lead to allergy symptoms. Some of the most common are itching sensations around the eye area, stuffy nose, or even sneezing. That's why Claritin should be your necessary medicine for travel.
These are non-drowsy tablets that work great at relieving allergy symptoms. That includes an itchy throat and a low-grade fever. Furthermore, Claritin has a 24-hour formula to provide an immediate effect, as long as you get enough bed rest. It's also recommended for those with seasonal allergies. So if things like mold spores, trees, and grass trigger a bad reaction in your body, make sure to always have Claritin in your pocket.
What We Love
Relieves symptoms caused by more than 200 types of allergens
Relieves itchy throat and runny nose
Provide respite from hay fever
24-hour formula
Suitable for outdoor allergies
You need to be careful with the expiration date
Dramamine
Don't let the perfect trip you've planned for a year be ruined just because of motion sickness. Prepare yourself properly and you'll be able to overcome all the dizziness and nausea as if they're nothing. The key is knowing what medicine to pack for travel.
On this occasion, we decided to recommend the popular Dramamine. Each tablet contains 50mg of dimenhydrinate to provide super-fast relief. Take one before you hop on the plane or train for a headache-and-vomit-free ride. The package you're looking at right now is made up of 12 tablets. It's quite compact and absolutely perfect for travel.
What We Love
Provides quick-relief for the symptoms of motion sickness
Powerful
Fast-relief
Prevent dizziness and vomiting
Safety travel pack
Ricola
Ricola is another recommended medicine to pack for travel. You see, traveling is definitely going to increase your risk of getting sick. That's because you'll be more exposed to various germs. There's a high chance for you to get a dry or itchy throat, which will lead to coughing.
Ricola will cope with these symptoms very well. Made from natural herbs cultivated in the Swiss Alps, this remedy works effectively in expelling coughs. Each drop contains 4.8mg of menthol, which provides a feeling of relief and freshness around the esophagus. Silence your cough and let your fellow travelers sleep in peace!
What We Love
Works effectively to get rid of cough and dry throat
Made from high-quality herbs
Optimum effectiveness
natural taste
Silence your cough
For some people, the menthol taste is too strong
Sudafed
Congestion is another symptom that can ruin your entire vacation. You can get it from cold temperatures or allergic conditions. In this case, there's no better solution than Sudafed. When it comes to medicine to pack for travel, these phenylephrine HCL and diphenhydramine HCL tablets are a must. They're powerful decongestants that will relieve sinus pressure both day and night.
Apart from that, nighttime tablets are also great for treating allergy symptoms such as watery eyes, runny nose, and itchy throat. Despite the fact that it uses a maximum-strength formula, Sudafed is recommended for children from 12 years of age. So if you bring some kids with you, make sure to have these tablets in your pack.
What We Love
It frees you from nasal pressure both day and night
Relief sinus pressure
Overcoming congestion
Maximum-strength formula
Work fast and effectively
The pack is difficult to open
Advil
Don't let a mild fever ruin your tourist agenda. Save yourself from a complete bed rest with Advil. In case you live under a rock, it's one of the well-known brands for pain relief. Each tablet contains 200mg of Ibuprofen which works effectively to deal with severe headaches, minor arthritis, and back pain. Take one after a long flight and you'll be ready to continue your adventure the next day!
With over three decades of experience, Advil is definitely a necessary medicine for travel. For female travelers, these remedies are also great at reducing menstrual cramps. Apart from that, they also work fairly quickly and are safe for children from 12 years of age.
Speaking of getting sick while traveling, did you know that consuming contaminated water is one of the main causes of stomach pain? Well, to prevent this you might want to try one of the products from our list of the 13 best water purification tablets. Make sure you're only drinking 100 percent clean and safe water!
What We Love
A great pain reliever to reduce the effects of jet lag
Works great against inflammation
Contains Ibuprofen
The reputation of more than three decades
HSA and FSA eligible
Some say it's no better than a regular Ibuprofen
Tylenol PM
Getting quality sleep while traveling isn't exactly the easiest thing to do. Sometimes you might get into a noisy room or experience pain due to jet lag. In this situation, no solution works faster than Tylenol PM. These sleeping pills will send you to bed in minutes. Trust us, you'll have no problem getting the much-needed sleep and feeling fabulous the next day!
Each caplet of Tylenol PM contains 25mg of diphenhydramine hydrochloride. It's an active ingredient that'll help your nervous system to relax. Apart from that, this sleeping aid is recommended for both adults and children from 12 years old and above. And unlike other similar products, Tylenol won't make you hyper or get a drug hangover.
What We Love
Ultra-fast solution to help you get quality sleep
Contains 25mg of diphenhydramine hydrochloride
Help overcome pain
Makes you feel refreshed and relieved
Recommended for children 13 years and over
We're still working on it!
Dulcolax
When it comes to constipation, Dulcolax is the name that you can trust. Compared to other brands, these amazing tablets work much more effectively. You can take them before bedtime and have a cramp-free day. Just make sure you drink plenty of water to get the best performance.
Apart from that, Dulcolax tablets are easy to swallow. Each one of them has a comfortable coating, which is safe for sensitive stomachs. With the active ingredient 5mg Bisacodyl, Dulcolax will be a great temporary relief for constipation and occasional irregularities. If you often have problems with your digestive system, this is definitely a medicine to pack for travel.
What We Love
One of the best solutions for constipation and occasional irregularities
Contains 5mg Bisacodyl USP
Easy to swallow
Gentle for sensitive stomach
Fast reaction
Make sure you're hydrated enough before taking one
Vicks Sinex
Planning to go somewhere cool? Make sure you have Vicks Sinex in your backpack. This fine mist spray works very well in relieving sinus and nasal congestion. Whether you catch hay fever or have respiratory allergies, Sinex is a necessary medicine for travel. It'll shrink your swollen membranes in minutes, so you can breathe normally in no time.
Sinex spray uses oxymetazoline HCI as its active ingredient. It's basically a powerful nasal decongestant for the most stubborn stuffy nose. The version you're looking at now is a twin pack with a capacity of 15ml each. They're quite compact and will slip easily in jeans or jacket pockets. So whenever you experience sinus pressure, you can regain your normal breathing within seconds.
What We Love
Relieves sinus pressure and respiratory allergies
Works instantly
12-hour relief
Ultrafine mist
Powerful
It's quite hard for some people
Pepto-Bismol
Pepto-Bismol is a potent stomach medicine for travel that should be in every travel bag. Trust us, you'll be more than happy to take these caplets as a preventative measure. There'll be no crazy stomach ache after eating a variety of street foods or raw juices. There's no need to rush to the bathroom at the most inopportune moment. This miracle cure will completely calm your stomach down!
Each Pepto-Bismol caplet has a coating action to provide quick relief from nausea, heartburn, and other discomforts around the stomach area. For the record, they may be quite difficult to swallow for some people. Apart from that, you may notice a change in color in your stool after consumption. But from what we've read, it won't have any strange effects.
And speaking of medicine to pack for travel, you might want to invest in a specific container or containers to carry it around. This way, you'll have immediate access when the situation calls for it. For that, you should probably check out our list of the 13 best toiletry bags for women. Don't be fooled by the name though, as they're actually multifunctional and quite versatile!
What We Love
Great for a preventative measure before eating street food or some raw juice
Multi-symptom relief
Calm your stomach
Reduces nausea and heartburn
High quality
The caplets are a little hard to swallow and tasteless
TUMS GasRelief
TUMS GasRelief is probably one of the best-selling Antacids on Amazon and we can quickly figure out why. Compared to other chalk, this product is more like candy. It's completely chewable and won't feel weird in your mouth. But of course, the most important thing is that they work effectively! One bite will quickly clear up all your digestive issues. Apart from that, TUMS GasRelief is available at an affordable price!
The only complaint we have for this medicine to pack for travel is the packaging. The top part is quite difficult to open. And when it does, we end up with all of its contents splattered around. If only TUMS came with a better container, this would be the best Antacid ever!
What We Love
Tastes like candy, works effectively, and is affordable
HSA and FSA eligible
Fast and powerful
Gluten-free
Multi-symptom relief
Bonine
Have you ever felt seasick during a long cruise? Trust us, you'll never want to go through that! Therefore, we highly recommend you to get the sensational Bonine. This motion sickness reliever is claimed to work much better than most similar drugs. It won't give you an overly drowsy sensation. No matter how bad the weather and the shaking, you'll leave unscathed!
Another reason that makes Bonine a perfect medicine to pack for travel is its taste. It won't make your mouth feel weird. Plus the tablet is easy to gobble up. If you're planning to go on a cruise in the near future, Bonine is a must!
What medicines to carry while travelling to europe
SAI Vice President of Enrollment Services, Micaela Kliegl, provides an in-depth look at how to transport your medicine on your study abroad adventure.
While it's not as fun as planning weekend trips to the Amalfi Coast or practicing those language skills with the Duolingo app, understanding how to bring medicine to Europe is often overlooked, but an oh-so-important detail. Trust me, the last thing you want is to be caught in a European airport (without the right documentation) with a semester's supply of illegal prescriptions (mood killer.)
Below are some important questions and guidelines to follow, to ensure you're all set!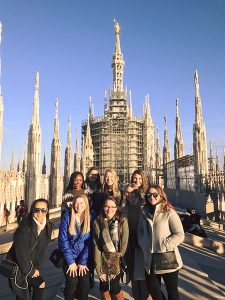 What medication should I be careful bringing?
It's important to understand that some U.S. prescriptions are actually considered illegal narcotics in Europe, such as Adderall and other stimulant drugs used to treat ADHD/ADD. Even if your U.S. doctor prescribed these medications legally to you in the U.S., that won't fly in Europe. You can still bring them legally, but you need to have the right documentation. Medications to be especially aware of include:
ADHD/ADD medications (*Adderall, Concerta, Ritalin) *considered illegal narcotics in many European countries
Pain medications (Vicodin, Oxycontin, Demerol)
Anxiety medications (Xanax, Ativan, Valium)
How do I bring my medication into Europe?
To ensure legal transport and possession in Europe, especially if you are bringing Adderall (or any medication considered an illegal narcotic in Europe), you want to make sure you follow these steps:
1.) Bring a full supply of prescription medication for your time abroad. Meet with your doctor months ahead to discuss.
TIP: If your doctor or insurance company is hesitant to write you a prescription for the duration of your study abroad program, SAI can provide a letter verifying the dates of your participation in the program. (Just ask us!)
2.) Bring a signed and date stamped note from your doctor (on letterhead), that states, in English, the following:
The name of the medicine (including the medicine's generic name) and that the medicine is not a narcotic.
The patient (full name) is carrying X amount of the medicine (boxes, grams, etc.) to last X number of months/weeks.
The medicine is necessary for the patient's health (name the condition), and that the patient cannot go without it during their stay in Europe.
3.) Keep each medicine in its original packaging/bottles.
4.) Make sure the bottles/packaging are clearly labeled. (Keep your prescription with you).
5.) Pack the medicine in your carry-on bag. (Not your checked luggage).
A note about Adderall: Sharing Adderall with others, or mixing it with other drugs or alcohol, is considered a crime in many European countries, and will be treated by local authorities and SAI, as such. Even when you get the medicine into the country, be sure to follow the local laws.
SAI Barcelona students enjoying the sun
Can I fill my U.S. prescriptions in Europe?
If you have a U.S. prescription, there are a few things to keep in mind. The brand names of European medications will likely be different from the brand names of U.S. medications. While European doctors can't refill the brand name of your U.S. prescription, they can likely prescribe a European equivalent. If you absolutely need a specific brand of U.S. medication (such as Adderall, that is not available in Europe), bring that supply with you, following the checklist above for transporting this medicine legally.
Otherwise, it may just be easier for you to find a similar brand of medication in Europe. At least 2 months before departure, consult with your doctor and get a list of similar, generic names for your medication. ("Generic name" meaning the chemical name for your medicine). When you're in Europe, you can bring the generic names of your medicine to a local doctor (or local pharmacy, if the medicine does not require a prescription). The European doctor or pharmacist will likely be able to provide you something very similar.
Finally, if you need medicine in Europe, be prepared to pay up front for the cost at the pharmacy, but remember to keep your receipt. (You will need the receipt to be reimbursed with your CISI health insurance).
A little preparation equals more peace of mind for enjoying views in Spain!
Can my family ship me prescriptions or over-the-counter medicine while abroad?
In many countries, it is illegal to import prescription drugs via mail. Due to the potential for being slapped with fees or confiscated by Customs, SAI does not even recommend that students receive shipments of non-prescription medicine (including vitamins and contact lenses). Carry the supply you need with you when you depart the U.S., following the checklist above, or, plan to find an equivalent medicine at a European pharmacy, if available.
A Final Note
Our SAI Student Health Insurance Coordinator, Ben Strevens, is an excellent resource if you have questions about medicine equivalencies in Europe. He can advise if your U.S. medicine is available in Europe, and what the brand name of the medicine is called in your study abroad country.
Finally, you can check with the foreign embassy of the country you're visiting, to learn more about their rules for declaring prescriptions or over-the-counter medication when you go through Customs and Immigration.
With a little preparation, you're on your way to an excellent time in Europe!
Know Someone Who Would Be Interested?
Micaela Kliegl
Micaela Kliegl is SAI Vice President of Enrollment Services, and is based in SAI headquarters in Sonoma County, California. She grew up in Italy, and loves travel, wine and fashion. She studied abroad in Florence and Sicily, Italy and has been with SAI for more than 15 years!
Comments
17 responses to "How to Transport Your Medicine to Europe"
Hi, I forgot my Adderall prescription at home before traveling abroad, do you think my parents can ship it into Greece without a problem like in the mail? I'm worried.
Thank you
Ciao! We would not recommend shipping Adderall whenever possible. We do not operate any of our programs in Greece, but I imagine The Greek Customs is similar to Italian Customs. If your package gets stopped and searched, you might have to pay a fine to retrieve it & it could delay your ability to pick up the package. If you labeled your package as "used goods for personal use" and did not declare a high value, you could be in the clear. Of course, I am not an expert – I only have experience to back up my advice. There are always exceptions to everything. Good luck!
Adderall shop online trustedmedicationshop dot com
Are you Diagnosed with ADHD and you are currently living in such a condition then you need ADHD medicines trustedmedicationshop dot com is the right place
Attention deficit hyperactivity disorder (ADHD) is a mental health disorder that can cause above-normal levels of hyperactive and impulsive behaviors. People with ADHD may also have trouble focusing their attention on a single task or sitting still for long periods of time. Both adults and children can have ADHD. ADHD shop best quality FDA approved
Contact +1406 298 3261
Buy Adderall without need for a prescription
Buy Adderall without getting scammed
Buy Adderall without getting ripped off
Buy Adderall and have it shipped overnight
Buy Adderall with Bitcoin
Buy adderall from legit site
Legit sites for Adderall
Legit pharmacy for Adderall
Buy Adderall online safely now at https://trustedmedicationshop.com
Call or text us at +1406 298 3261
My son takes a weekly injection of testosterone due to a medical condition where his body doesn't produce testosterone. He will be doing study abroad for 5 months in Austria. We have been told that per our state laws, he is only allowed to travel with a 30 day supply as it is a controlled substance. Will he be able to refill prescriptions in Austria?
Hello Susan,
Thank you for your comment. We are unable to provide any legal or medical advice.
Best of luck in your travels.
-SAI Programs
I take tramadol and will be traveling to Milan Italy can I take my prescription pills in their bottle in my carry on? Do I need anything to get through customs
Alicia,
Thank you for your comment. We are unable to provide any legal or medical advice.
Best of luck in your travels.
-SAI Programs
Alicia,
Thank you for your comment. We are unable to provide any legal or medical advice.
Best of luck in your travels.
-SAI Programs
DO NOT Leave For Europe Without Packing These 8 Things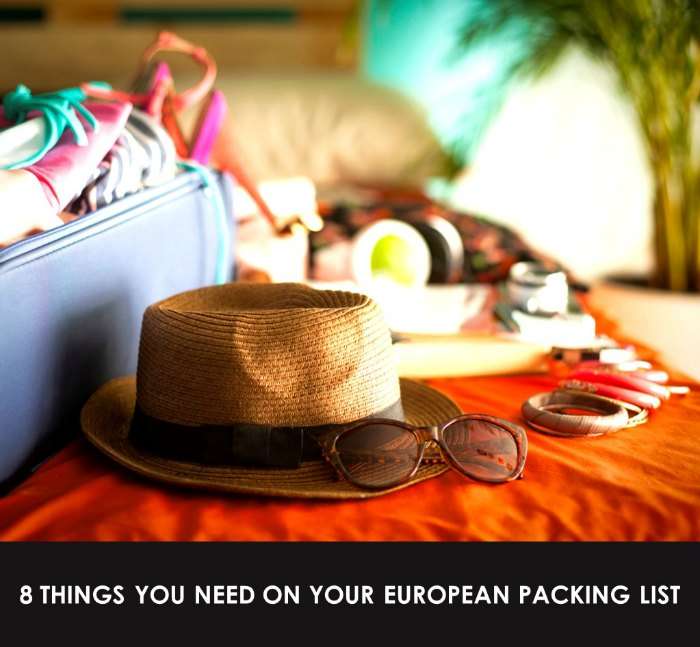 Europe is one destination that makes us all go starry eyed, from fantasizing about romancing the love of your life DDLJ style in Switzerland, to being in awe of the Greek sculptures, each one of us has one dream travel experience for Europe.
However overlooking a few minor things as you pack for your dream holiday may turn your dream into an unpleasant reality. Travel Triangle shares with you a list of things that you need on your European packing list to ensure that you have a smooth sailing !
1. Food, food, food – Ready to eat Indian 'Veg' food!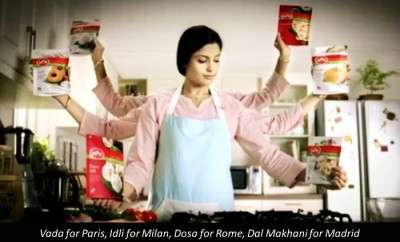 There is paucity of veg food in general in the continent. Finding good and affordable vegetarian Indian food itself is a task except in Britain and parts of Western Europe. It's best to carry ready to eat Indian food.
2. Adaptors /Converters for the European Sockets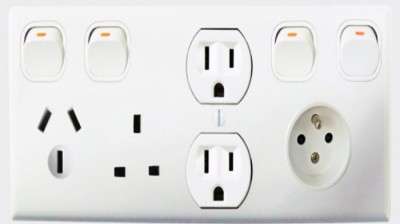 You don't want to be in a situation where the limited gadgets that you carry in your Eurotrip are of no use simply because they can't be charged due to mismatch between Indian plugs and European sockets. How will you connect to your mom in India or click a selfie to post it on instagram or your facebook profile picture?
Tip: Carry an adaptor / convertor to ensure your gadgets can always be charged!
3. A Shaving Kit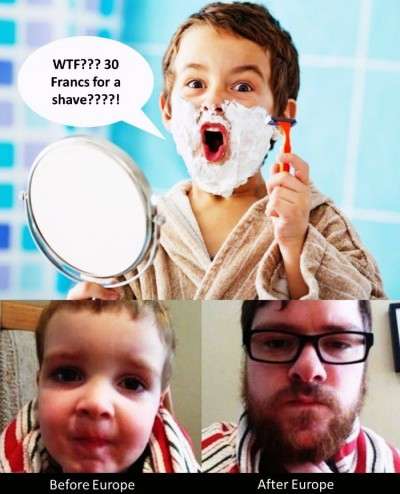 Street side saloons are not as common in Europe as they are in India, and the ones that are there in Europe are definitely not cheap. A clean shave could cost you as much as INR 1800.
Tip: Carry your own shaving kit, a little bit of self help will save you from hitting bankruptcy during the trip.
4. No, no fancy jackets. Just a Windcheater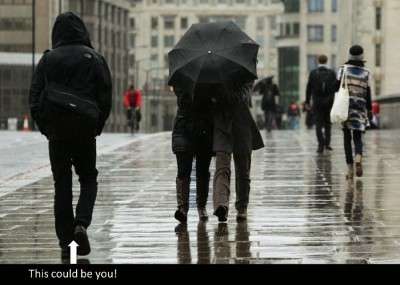 Europe has an amazing weather in summers and evenings are just too pleasant. But, it gets slightly cold towards the night and you sure would need a jacket.
Tip: Considering you'll have space and weight constraints, pack a windcheater. Not only will it occupy less space, but it will keep you warm and protect you from rains too.
5. Dictionary or a Translating App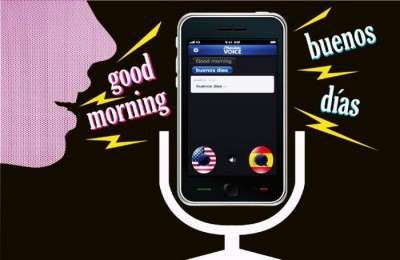 English is not understood at all in some parts of the continent. It is, therefore, best to carry an English – local language dictionary or at least install an app on your smartphones to make communication easier. You could also learn a few phrases and greetings in the local language of the country you are in.
6. Medicines vs. Drugs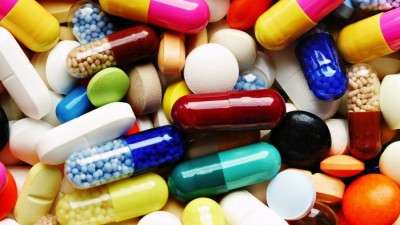 While a first aid kit is a basic necessity for every backpack, you should know the fact that a quite a few popular Indian medicines are banned and considered as drugs in Europe.
Tip: Schengen Visa has an elaborate list of medicines one can carry. Ask your trusted doctor back home for medicines regarding common illnesses like cold, allergies, fever etcetera. Also, do not forget to carry the corresponding prescriptions along.
7. The right stuff to pack in !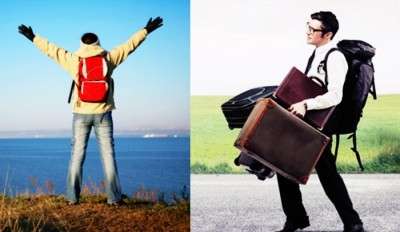 'What you carry in' is as important to know as 'what you carry' ! International flights have strict luggage restrictions, and if your 'container' itself is heavy then you have lost half the battle.
Tip: Buy a light yet durable backpack which makes moving around more comfortable and convenient. Carry a waist belt along to keep money & important documents safe and handy.
8. Musical Instrument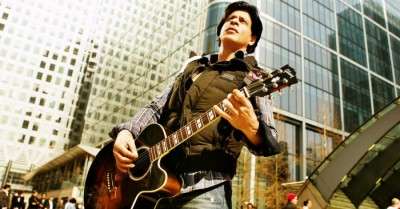 Can you mesmerize crowds by playing the flute or draw masses with an impromptu street performance? If yes then don't forget to carry your musical instruments as busking is really popular in many parts of Europe.
Tip: European authorities might give you a tough time suspecting your intentions and your instruments. But if your love for music and zest to play in the most beautiful places on the planet triumphs all, then you must not have second thoughts on carrying your musical instruments.
Looking To Book An International Holiday?
Book memorable holidays on TravelTriangle with 650+ verified travel agents for 65+ domestic and international destinations.
Source https://wowtravel.me/medicine-to-pack-for-travel/
Source https://www.saiprograms.com/transport-medicine-europe/
Source https://traveltriangle.com/blog/things-you-need-on-your-european-packing-list/