Choose your Costa Rica Destinations:
Choose from an array of ready-made vacation packages or create a custom plan with the help of our Experts. Choose your preferred activities — like guided excursions in the rainforest, getting up close to brightly-colored fish on a SCUBA outing, or just relaxing in Costa Rica's famous hot springs — and our experts will craft an unforgettable vacation.
It's without a doubt that the best thing about visiting Costa Rica is the pure variety the country offers. The Caribbean Coast's beaches, the arid plains of Guanacaste, the towering majesty of Arenal, the cool retreats of the Cloud Forests, the winding mangrove maze that is Tortuguero – it's truly a traveler's paradise. Each visit to this amazing little country can be uniquely personalized. You can mix and match destinations to create the perfect vacation, no matter who you're taking with you. With nearly 30 years' experience in planning trips, our Costa Rica Experts are the best in the business. Call today and let us start planning your dream getaway!
Need to know where to go in Costa Rica if you love the water and yearn for the sea? Costa Rica's Pacific Coast is a great bet! Watersport options are plentiful along the country's entire coastline. In the north, Guanacaste features some of Costa Rica's most intimate and exclusive resorts making it the perfect destination for relaxing at the spa and lazy beach days. The Nicoya Peninsula is well-known for surfing, yoga, and wellness. Nearby national parks can also be great day-trips if you need a change of scenery! The Central Pacific Coast contains the celebrated Manuel Antonio National Park. Spend a day hiking through Manuel Antonio, relax on the park's beautiful beaches or explore the neighboring mangroves by kayak. Further down the South Pacific Coast, secluded villas and luxury accommodations are perfect for relaxing and getting away from the crowds. If you enjoy the outdoors and are up for rustic eco-lodges and adventure activities, head south along the coastline to hike and enjoy wildlife in Corcovado National Park on the beautiful Osa Peninsula.
As you move inland, adventure and cultural attractions dominate. Arenal Volcano is considered by many to be the adventure capital of Costa Rica. Explore the rainforest surrounding the magnificent Arenal Volcano via tram, zipline, or hiking trails. The nearby Arenal Lake offers paddle-boarding, kayaking, and Sport Fishing. The views here never get old as you relax into the evening in the celebrated mineral-fed Arenal hot springs. For birders and wildlife enthusiasts, Monteverde Cloud Forest is just a boat-ride away. The Central Highlands in Costa Rica's interior is peppered with majestic Cloud Forests. Birding, hiking, and horseback riding are great excuses to explore off the beaten path. Costa Rica's central highlands and neighboring central valley, which includes the capital of San Jose, are great for cultural activities. Explore coffee plantations, the colorful oxcarts of Sarchi, and local museums and parks. Need to know where to go in Costa Rica for the best rafting? One of the best places to visit in Costa Rica for rafting is the Pacuare River. It offers some of the best whitewater rafting in the world!
Need to know where to go in Costa Rica on the Caribbean Coast? Tortuguero is one of the main highlights and an animal-lovers dream. Boat through a maze of jungle canals and discover what wildlife you can find! Many come to Tortuguero to see the masses of sea turtles that come to the area to nest annually, but the mangrove maze is frequented by everything from monkeys and caimans to coatis and iguanas! South of Tortuguero, the remaining Caribbean Coast is not as frequently visited by tourists. Its history (full of mischievous pirates and hidden treasures) plus the laid-back feel gives it a culture unique from the rest of the country. Surfers especially delight in visiting Puerto Viejo–one of the best spots in the country for surfing, scuba diving, and snorkeling.
Costa Rica is an adventure capital when it comes to travel, with a variety of experiences that all kids can enjoy! Hit the Guanacaste beaches and plan surfing lessons, paddle-boarding adventures, whitewater rafting, and more! Not interested in the water? The Venado Caves are an amazing experience for curious kids. A bilingual guide will help point out some of the captivating frogs, fish, and bats that live in this limestone labyrinth, as well as help spot marine fossils in the rocks. For a more relaxing experience, consider visiting Hotel Si Como No's Butterfly Garden outside Manuel Antonio National Park. The Blue Morpho, with its stunning metallic blue or green wings, is a favorite resident!
Say you want to venture off the beaten path and uncover some of Costa Rica's less popular sites – but what next? Costa Rica's intense variety has also produced some little-known options for the savvy traveler! In San Jose, visit the Gold Museum, Jade Museum, Children's Museum, or the National Museum to explore some of the most intriguing aspects of Costa Rica's past. The Gold and Jade Museums are notable for containing the largest pre-Columbian collections of artifacts (respectively). Visit Peace Lodge to explore the stunning butterfly gardens, or enjoy a few nights stay at Villa Blanca Inn in the central highlands, where Costa Rica's authentic hospitality and traditions have been preserved. A tour to Sarchi, famous home of storied artisans and vibrant painted oxcarts, is an amazing way to experience Costa Rica at its purest.
Costa Rica Adventure Packages
For those who aren't intimidated by active volcanoes, fast paced rafting rivers, or ziplines across the river canyons, here are our best Costa Rica adventure vacations!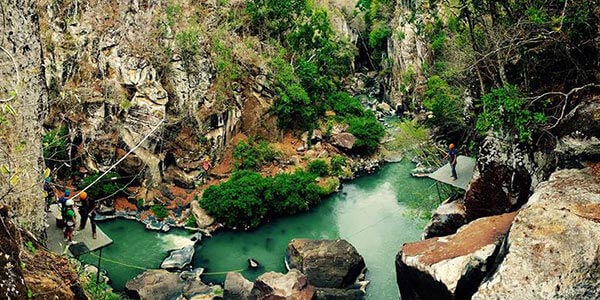 Costa Rica Hidden Gems
Visit some less popular but no less incredible Costa Rican destinations. A canyon adventure and river tubing will get your blood pumping from the start!
Traveler Type:
Vacation Type:
Adult-Only Adventure Honeymoon Monkeys Nature Romance Volcanoes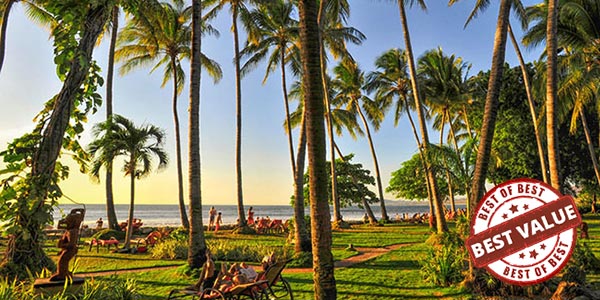 Adventure and Sunshine Bound
With our best value family package, explore some of Costa Rica's most exciting destinations to make the most of your vacation.
Traveler Type:
Vacation Type:
Adventure Beachfront Kid-Friendly Monkeys Nature Relaxation Volcanoes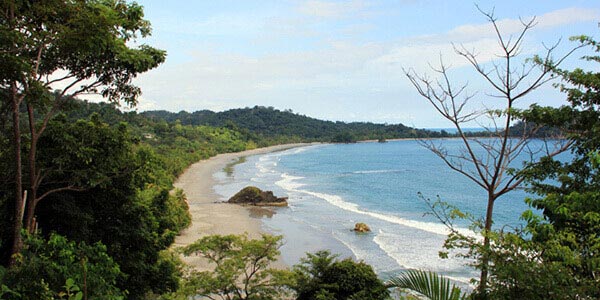 Countrywide Explorer
Discover the lush jungle around Arenal Volcano, experience the cloud forest of Monteverde, and enjoy sunny Manuel Antonio beach. Tours included!
Traveler Type:
Vacation Type:
Adventure Beachfront Monkeys Nature Romance Volcanoes Waterfalls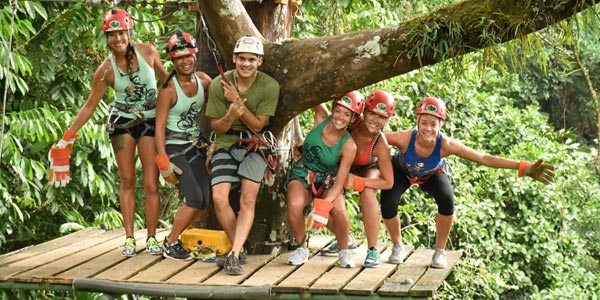 Adventure Highlights Tour
Looking for endless thrill? This vacation has it all: canopy zip line, rappeling, hiking, white water rafting, and more. It's the adventure of a lifetime!
Traveler Type:
Vacation Type:
Adventure Kid-Friendly Luxury Monkeys Nature Volcanoes Waterfalls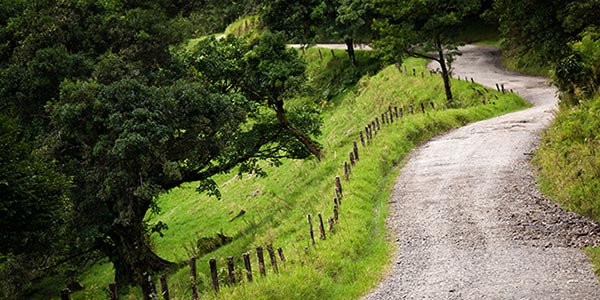 Self-Drive Countrywide Journey
This self drive Costa Rica trip is perfect for those couples wanting to rent a car and see the country on their own.
Traveler Type:
Vacation Type:
Adventure Beachfront Honeymoon Monkeys Nature Relaxation Romance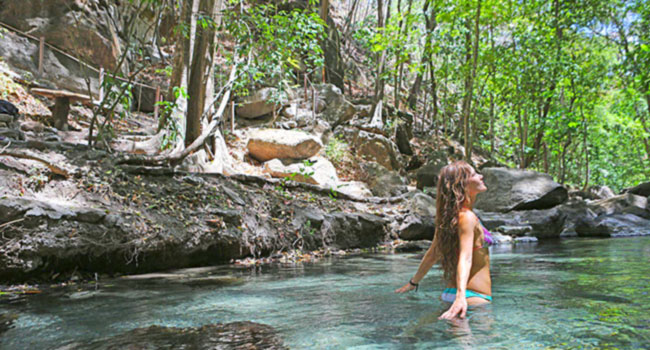 Disconnect to Reconnect
Seclusion and adventure await at two locations: the mountains of Guanacaste and the white sand of the Pacific Coast are the backdrop for this seven-night experience.
Traveler Type:
Vacation Type:
Adventure Beachfront Monkeys Nature Relaxation Waterfalls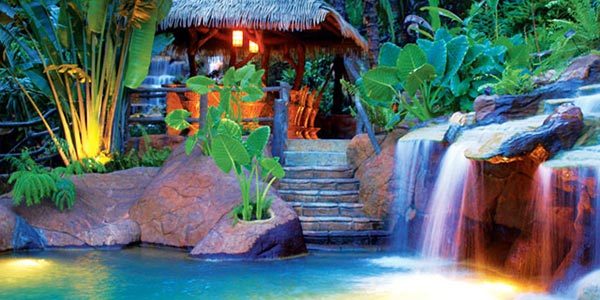 Classic Luxury Vacation
The Arenal volcano area and Manuel Antonio are ideal places to enjoy both adventure and luxury. Explore the jungle, go zip lining, and hike in the wild!
Traveler Type:
Vacation Type:
Adventure Kid-Friendly Monkeys Nature Relaxation Volcanoes Waterfalls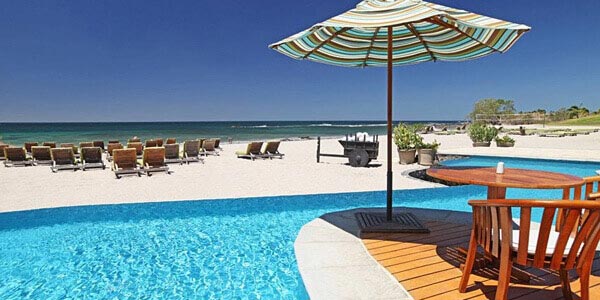 Costa Rica Knock-Out Combo
Go from the waterfalls in the mountains to the majestic Arenal Volcano. Then it's the cloud forests of Monteverde and the beachfront paradise of Guanacaste.
Traveler Type:
Vacation Type:
Adventure Kid-Friendly Luxury Monkeys Nature Volcanoes Waterfalls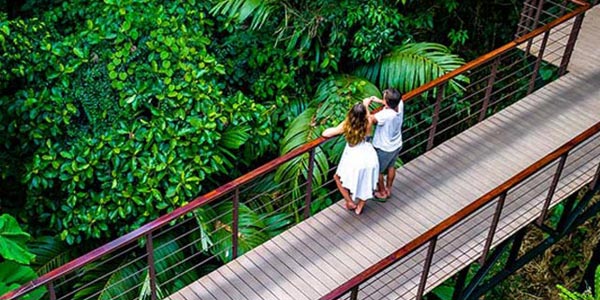 Costa Rican Luxury Adventure
This package is the perfect opportunity to take an extended holiday – out of the ordinary! You'll do things you never dreamed of, experiencing the adrenaline-fueled thrills that make Costa Rica the adventure capital of Central America.
Traveler Type:
Vacation Type:
Adventure All Inclusive Honeymoon Luxury Monkeys Nature Relaxation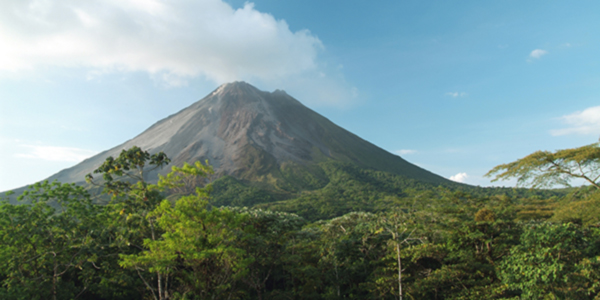 Volcano and Beach Adventure!
Enjoy the Costa Rica vacation of a lifetime by visiting the Arenal Volcano area, walking through bridges that hang above the forest, and then enjoying in a boutique property with ocean views.
Traveler Type:
Vacation Type:
Adult-Only Adventure Honeymoon Monkeys Nature Romance Volcanoes
Adventure Travel in Costa Rica
In the adventure department, Costa Rica isn't lacking. These customizable Costa Rica adventure vacation packages are full of excitement for families, couples and groups.
Go zip lining over a tropical canopy, white water rafting through mountain canyons, or diving on an island. These are some of the best Costa Rica adventure packages, handpicked to satisfy your need for action.
Whether you're staying in one place or doing a cross-country combo, you won't want for an adrenaline rush. And check our guide to make sure your trip takes you on the best adventures Costa Rica has to offer.
Where are the Best Costa Rica Adventure Vacations
Every region in Costa Rica offers a great array of adventure activities. The two most talked about are the Arenal Volcano area and Monteverde, but there are also options in Guanacaste. Our expert guide also teaches you how to stay safe while traveling Costa Rica, so make sure to check it out as well.
Arenal Volcano
The Arenal region has the biggest selection of activities to choose from. This is why it's known as the Adventure Capital of Costa Rica.
Thrill seekers can enjoy white water rafting, zip lining, waterfall rappelling, caving, or even kayaking and paddleboarding in the Arenal Lake. Horseback riding to the famous La Fortuna waterfall, extreme hiking in the national park, or mountain biking are also popular.
How many adventures you get to enjoy depends on the time you're spending in the area.
If you want to experience as many as possible, we recommend doing combo tours in the morning/early afternoon followed by a visit to the hot springs in the evening. In this way, there is plenty of action but also time to relax and recharge your batteries.
Combo tours usually combine two adventure tours, such as rappelling and white water rafting, or hiking and horseback riding.
There are even 4-in-1 combinations that will keep you entertained the whole day. They are perfect for visitors that won't spend many days in the area but want to tire themselves with exploration and adrenaline.
Monteverde Cloud Forest
Monteverde is an area with a distinct, cool climate, typical for a cloud forest. It's unique weather in the country, with distinct flora and fauna.
This makes any experience you may have had before different. Tucked between Costa Rica's main mountain range and the plains of Guanacaste, water sports are not readily available, but adventure tours aren't lacking.
One of the main attractions is the highest and the longest zip line in Central America! With a length of 5260 ft (just under a mile), this is a great opportunity to explore the forest and commune with nature while gliding past treetops and animals.
Guanacaste Region
Guanacaste offers a variety of marine sports and activities. Since most hotels are on the coast, this is the best region for water sports. Sportfishing and scuba diving are world class here but don't think that is all.
North of Papagayo lie some of the most famous surf spots in Costa Rica and all along the coastline, there are places to kayak or paddleboard. Go snorkeling or diving, or set out to sail in a boat to see the sunset or fish for a while.
So if you prefer the beach, or if you would like to visit two destinations during your vacation, this is another good area to explore.
An Adventure Package in the Costa Rican Countryside
If you're up for some inland adventure, Guanacaste also has an array of options.
Rincon de la Vieja is just one hour away from the Guanacaste coastline and offers tropical dry forest and volcano hikes. The most thrilling tours here are zip lining over the river canyon and the waterfall rappelling.
Alternatively, opt for horseback riding or relaxation in steaming hot springs. For the inner child in you, enjoy the 1200 ft long tube ride through the tropical forest!
Another destination close to Liberia International Airport that will awe you with its landscape is the 'Lost River' (Rio Perdido). This gorgeous canyon is a perfect secluded spot in Costa Rica.
Enjoy here all the adventure you can get in Arenal, minus the crowds. There is even a natural thermal hot springs river passing through the property!
Spend days relaxing by the pool or thermal river itself, just so you can later do some adventure tours like ziplining across the canyon, mountain biking, or hiking. Rio Perdido has it all.
Off the Beaten Path Adventure Travel
If you are in search of those areas less frequented by tourists, Costa Rica has great options with adventurous activities.
Going to the Osa Peninsula in the South Pacific or to Tortuguero on the North Caribbean Coast can be an adventure in itself.
Wind through the tropical jungle on boats by lazy river canals just to get to your hotel in these areas. Once there, options abound. Tour the national parks, visit a waterfall or go diving and snorkeling around Isla Caño.
Do a zip line tour and then kayak up and down the lazy rivers of Tortuguero in your quest for a perfect monkey shot. Set out to discover Costa Rica's unique wildlife in the mangroves of Osa Peninsula, and try to spot the ever-elusive danta that lives in these parts.
Personalized Costa Rica Travel Packages
Still undecided what adventure package to pick for your vacation? There are so many possibilities sometimes it's difficult to decide which one is best for you and your travel companions.
To make things easier, simply email us or call 1-800-606-1860 for a personalized itinerary created by a local expert.
Top Tip for Adventure
If you are on a limited time schedule, but don't want to miss out on anything, we recommend using connection tours as a way to travel between destinations. Our vacation packages can include various connection tours, and bring excitement to lengthy transfers.
The best example is white water rafting, or Poas volcano and coffee tour, often used when traveling from San Jose. You can travel with connection tours to Central Pacific, Arenal, Monteverde, or Guanacaste.
Luxury in Costa Rica
Costa Rica Luxury: Discover the best hotels, resorts, and experiences that Costa Rica has to offer in 2020. What is the real meaning of luxury in Costa Rica? Find out where to stay, what are the best spas, and who offers top-notch service and experiences with this professional guide from travel experts.
Understated Luxury Experiences in Nature
Luxury in travel can mean many things, and Costa Rica luxury is its own mini-diverse world of opportunities.
Opulent, extravagant constructions with some important XVIII century historical background are practically non-existent.
And for a reason. Costa Rica is known for its lush rainforests, pristine beaches, and tropical wildlife. So luxury in Costa Rica often means providing you access to these experiences in an understated way.
It's not to say that some of the properties built here are not screaming bold, modern design. Quite the contrary. There's more than one monolith set on the dramatic slopes overlooking the ocean and covered with jungle flora here.
They all stand out as an amazing, state-of-the-art testament to modern architecture.
Another admired concept is properties that showcase 'naturalist' designs and are built with eco-materials. These locations integrate local culture, natural history, and the flow of the landscape in their design.
Both of these have one thing in common: unparalleled attention to detail and a desire to provide the best possible experience of Costa Rica's natural environment.
Whether you are looking for a luxury resort on the beach, a boutique hotel, or a private home, Costa Rica has something for every type of traveler. But it all goes down to one thing, and that is to get the luxury vacation that's best for you.
To decide which path to take, it's best to get advice from a local travel expert. In this guide, you can find out about the top luxury beach hotels in Costa Rica, rental options and locations, and most importantly, what are the most luxurious, custom-designed experiences you can expect.
Source https://costaricaexperts.com/where-to-go/
Source https://www.vacationscostarica.com/packages/adventure/
Source https://www.vacationscostarica.com/costa-rica-luxury/