G Adventures
Physical requriments: Most trips are moderate. You will be required to carry your own luggage and use public transportation so pack light!
Tour Types
Regions
How well do you know the world?
G Adventures Reviews & Ratings
I recommend G for their programs
I recommend G for their programs ,but they should take care of the hotels they borrowed as some of them have not well maintained ,doors of some rooms are not easily .
happy with the experience
I've traveled throughout the world but Antarctica tops the list of places I've been. My tour was with G Adventures and specifically the Antarctica Classic In-depth. .
Amazing and beyond expectation
The tour started in Bali and ended there. From day 1, it was full of adventures and wonderful vibes from everyone, all led by our knowledgeable guide Hans. He was at.
This trip is amazing and well worth it. We chose the luxury option and could not have been more pleased.
This trip was a bucket list trip. We were thrilled with the amount of detail and planning that G Adventures put into this. It was amazing. there was a perfect mix of.
Amazing trip through Antarctica
I just had an amazing trip through Antarctica – I would recommend it to anyon.
Introducing the new FlexiTrip
Choose from 23 top travel companies
Save $600 off trips to every continent on earth
Redeem anytime before 2023. Last minute changes OK
Cancel any time
Editoral Review of G Adventures
Specializing in small-group, multi-day adventure tours and expeditions, Toronto-based G Adventures has been a pioneer in the field since 1990.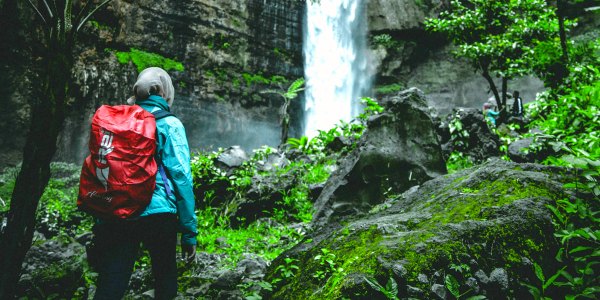 Founded by entrepreneur Bruce Poon Tip after a backpacking trip to Asia, the company fosters sustainable and environmentally sound tourism practices — giving back to the communities they visit — and considers its business "changing people's lives," not just offering a vacation.
It's since grown to become the world's largest independent adventure travel company, with more than 2,000+ employees, many of them professionally trained guides.
What Makes G Adventures Stand Out?
Small group size
Well-balanced, all encompassing, and adventurous trips
Strong engagement with local cultures
Emphasis on being a responsible traveler and giving back to the community
Trips that are made to be life-changing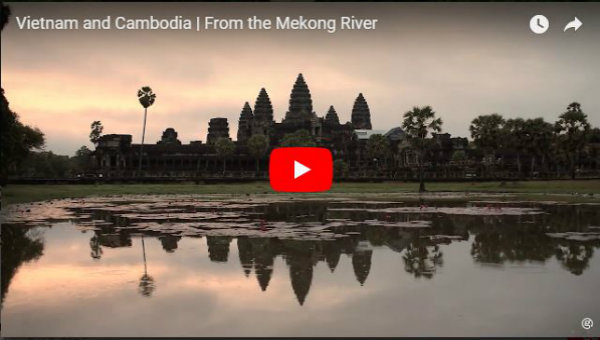 G Adventures strives to create unique experiences for its travelers that start even before the trip itself. The company provides trip inspiration through their Looptail blog and you can connect with fellow travelers via the 'Departure Lounge', which is part of G's 'Watering Hole' travel forum.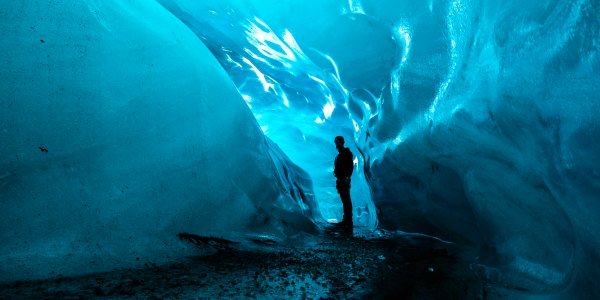 Once on your trip, you will meet your 'CEO' or 'Chief Experience Officer' who is "responsible for enriching your journey, offering local insight, and pursuing great experiences as they happen." Most groups average around 12 travelers, with a maximum of 16 on most trips.
G Adventures has made a concerted effort to expand their offering beyond youth focused adventures, though this remains a core theme. Your Europe River Cruise will be imbued with the same culturally immersive and adventurous touch as your trekking trip through the Himalayas.
Who Will Enjoy Traveling With G Adventures?
Adventurous-minded and culturally curious people
Moderately active people
Ages 18-39 (but all ages are welcome)
Solo travelers (no single supplement charge!)
Those who favor authentic experiences over luxury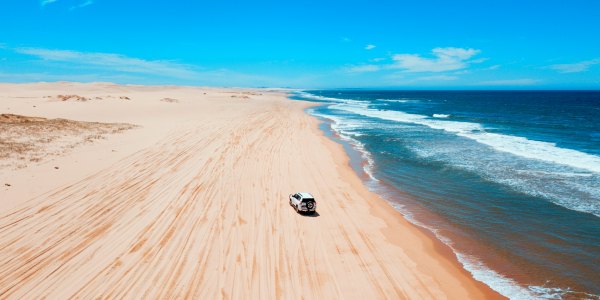 If you are the kind of traveler who packs running shoes before dress shoes, hiking attire before dinner attire, and a sense of adventure before playing it safe, then G Adventures is the perfect fit for you. You love engaging with locals, meeting new people, and being spontaneous.
Most G Adventures tours have an active focus – expect to be on the move, packing a lot in. That said they do allot generous free time to explore on your own. There's a chance you may not see every major tourist attraction in the interest of a more "real" experience. But the nice thing is if a particular site is not on the itinerary, you can use your free time to visit.
If you are interested in a tour that plans every part of the itinerary down to the minute, G Adventures will probably not be the best fit for you.
Groups are geographically diverse, with a higher proportion of North Americans than some other operators.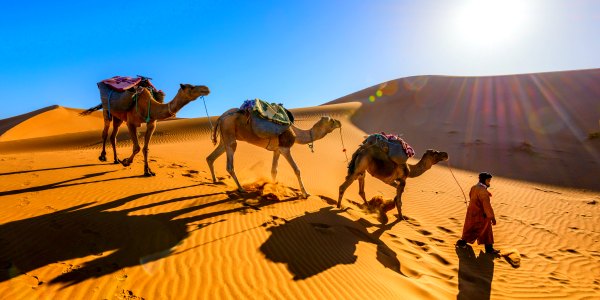 Top Destinations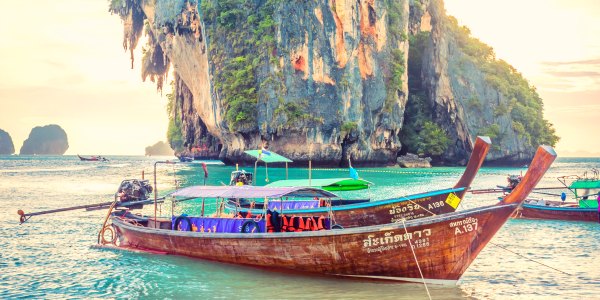 You can find G Adventures trips to most parts of the globe, including 32 countries in Europe, 25 countries in sub-Saharan Africa, 21 countries in Asia, 10 countries in South America, 12 countries in Central America and the Caribbean, five countries in North Africa and the Mideast, plus the U.S., and Canada.
A number of destinations are well off the beaten track, from Sao Tome and Principe in West Africa to Borneo in east Asia to the Maldives in the Indian Ocean and both polar regions.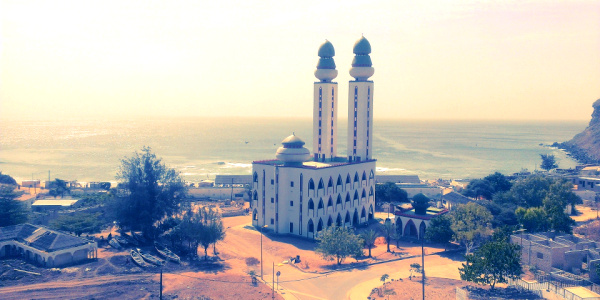 Itineraries often focus on more off the beaten path locations; small towns, remote and rural villages, less touristy districts and sites.
G Adventures Travel Style
Pricing is competitive (cheaper), largely by using "grassroots" approaches: local transport and a mix of privately-owned accommodations, perhaps including homestays and camping. Efforts are made to focus on authenticity with both culinary choices (locally-owned restaurants) as well as transportation methods.
G Adventures truly offers something for everyone. Trip styles include Classic, Active, Rail, YOLO (You Only Live Once – for 18-39's), National Geographic Journeys, Marine, Family, Local Living, and Private Groups.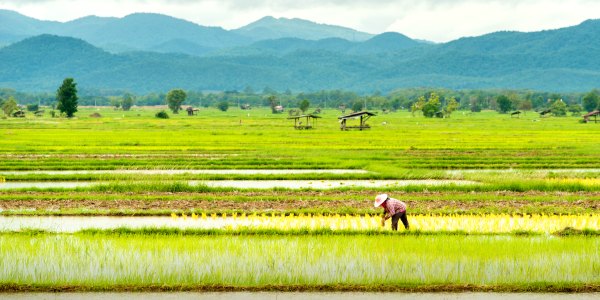 Classic – Classic trips with G Adventures are designed for independent minded travelers who don't want to miss anything. This is the perfect choice if you want a balanced mix of classic tourist sights and local cultural experiences.
Active – Throwing it back to one of the things G Adventures does best. Kayak, walk, hike, trek; experience your destination through the outdoors. These multi-sport trips are great if you hate standing still and enjoy being out in nature. G Adventures Active tours are ideal for those who are relatively physically fit and like a challenge.
Rail – A rail journey is a great way to dial it back. Take it slow and really savor the feeling of the journey. Take iconic routes and enjoy the ride.
YOLO – "You only live once" is the acronym, and while G Adventures provides adventurous experiences for all, these trips are specifically designed for 18-39 year olds. Get cheeky, get wild, experience life unfettered, as you explore the culture and the local nightlife. If you have the stamina, these trips are once in a lifetime. Kind of like the age range.
National Geographic Journeys – A more premium travel experience, these G Adventures trips, as part of a partnership with National Geographic Expeditions, involve the same culturally immersive approach and knowledgeable guides with an elevated level of accommodations and service.
Marine – Love to be out on the water? Let G Adventures cruises take you to the far reaches of the globe via river and ocean. Experience incredible sights above and below the surface. Unpack once and enjoy the escape of being a part of the crew and passengers.
Family – Adventure tours aren't always especially friendly to younger travelers. G Adventures Family Friendly tours make adventure activities accessible for you and your youngsters! Trips often have an educational element, and are designed with multiple ages in mind.
Local Living – Get to the heart of it with a homestay. These tours are designed to make you really feel at home and appreciate the feel and rhythm of living like a local.
Private Groups – If you and your family, or a group of friends want the fun all to yourself, G Adventures can plan a private group trip just for you.
Note: part of the culturally immersive experience when traveling with G Adventures is the use of public transportation. This means carrying your own luggage on buses, trains, etc – sometimes during commute hours! So pack light for your own comfort and the comfort of those around you.
Why Choose a Tour With G Adventures?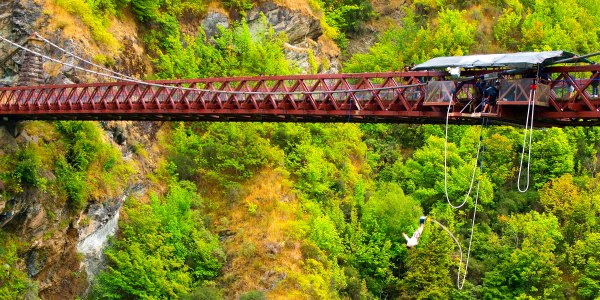 For those travelers seeking an exciting, professionally guided, and culturally immersive travel experience G Adventures is the perfect tour company to consider. Their trips are designed to be as authentic as possible – and they place much emphasis on responsible travel and giving back to local communities – so you'll know your tourism dollars are going toward meaningful causes.
Trips with G Adventures are not luxury by any means. But if unique experiences and active days appeal to you over a fluffy pillow then you're in the right place.
Departures are guaranteed once you've paid (barring significant weather or safety issues). And they don't charge single supplements. In short, G Adventures wants you out there with them.
You can find something for everyone at G Adventures; whether that's sailing down the Danube with a glass of wine in hand, or traipsing through the rainforests of Costa Rica.
Covid-19 Update and New Policies
In response to Covid-19, G Adventures has crafted a new style of trips called their "Travel With Confidence" collection, designed around social distancing protocols and other safety considerations. These trips utilize private transportation, allow for private accommodations, and the max group size has been reduced from 16 to 12.
They also have more flexible booking and cancellation policies in place to help travelers book with confidence in these uncertain times.
G Adventures vs. Intrepid Travel: Which Operator is Right For You?
Thinking about booking a world-class tour but hitting a roadblock when choosing between two operators who offer seemingly similar trips? Both Intrepid and G Adventures have spectacular selections of tours to choose from, but how do you choose between them? Here's a side-by-side glance at both operators.
Group size, age requirements and travel styles
Both operators offer a variety of trips that adhere to different travel styles.
G Adventures offers tours to independent travellers aged 18 and up. There are no upper age limits on most tours, but they do have YOLO tours that are restricted to 18 to 39-year-olds based on the nature of activities appropriate for that demographic.
Their Family Adventure travel style has tours available to families with children aged 5 to 17. All other trips (with the exception of YOLO) are open to kids aged 12 and older when accompanied by a parent. The average G Adventure tour has 10 people on a tour but allows a maximum of 15.
G Adventures also has a partnership with National Geographic (called National Geographic Journeys) and offer trips that can be considered premium excursions. These trips offer more inclusions, interactions with local experts, comfortable accommodations and transportation options as well as smaller group sizes.
Intrepid also allows travellers under the age of 18 on their tours, so no worries about having to leave your 15-year-old sister behind on your Euro-trip.
Similar to G Adventures, Intrepid offers Family Adventure styles of travel that have a range of minimum ages depending on the destination and level of difficulty. While most trips are available to travellers 15 years old and up, all travellers under the age of 18 must have an adult accompany them.
Intrepid does have a youth-orientated trips called 18 to 29s, which is similar to G Adventure's YOLO tours in that the tours are available only to 18 to 29-year-olds and are budget-friendly. Other than the 18 to 29 tours, there is no maximum age limit on most tours.
The average Intrepid tour has 10 travellers but allows up to 16 on overland trips but most max out at 12 people. They have some trips that allow up to 24 travellers. Intrepid offers a premium travel experience with their brand Peregrine, similar to G Adventure's Nat Geo Journeys, for travellers who aren't restricted by a budget.
Physical requirements
Both operators offer tours that have stricter physical demands than a typical trip.
G Adventures offers many tours under the umbrella of their Active travel style. These trips vary from trekking to the top of Kilimanjaro, rock-climbing, dog sledding, cycling through China's countryside and more.
You'll absolutely need to be in good shape to have the best time possible on these types of tours.
Intrepid has their Cycling and Walking & Trekking travel styles that offer tours that require you to be in good physical shape. You can expect to be working your muscles every day on one of these tours!
While Intrepid's Overland trips don't focus as heavily on constant physical activity, they do recommend that you are reasonably fit in order to fully participate in this trip style.
Accommodation
G Adventures rarely have a mandatory single supplement while Intrepid steers clear of them entirely.
For solo travellers, both companies will typically match you with a traveller of the same gender to share your room with. The standard of accommodation will vary with both companies depending on the type of trip you decide to take.
For example, nearly all tours will include air-conditioning and heating but if you're travelling to a rural destination or a homestay you should adjust your expectations for the facilities.
Transportation
Both operators provide a variety of transportation options based on the trips.
G Adventures and Intrepid use a combination of private buses and public transit to get you where you need to go.
In most cases with G Adventures, you'll be using public transit but both operators offer very similar transportation options.
Most of Intrepid's Overland trips have vehicles that come with their own power supply so that you able to recharge your devices on board.
Destinations
Intrepid and G Adventures go to many of the same destinations but Intrepid has a larger selection of tours on all continents.
G Adventures is slightly more affordable for budget travellers with their average price per day sitting at roughly USD $220.
They keep costs low with the use of exclusions. While their trips always include the highlights of a destination they also leave out some activities you'd considered "can't miss." You'll pay for that separately in addition to the listed tour price.
Intrepid can be considered slightly more expensive as their average price per day costs approximately USD $245. Why the slight spike in pricing you ask? Intrepid's tours generally have activities included in your tour price.
There are many factors that affect the price of accommodations, which either increase or decrease the price of the overall trip. With G Adventures you'll likely find cheaper rates in their South America destinations and with Intrepid, the same can be said for their Southeast Asia trips. Travellers should compare individual trips to ensure the best price.
G Adventures Review: My Honest Opinion
Are you considering a tour with G Adventures? Here's my honest G Adventures review!
G Adventures is a group tour company that describes themselves as having a focus on "small group, sustainable, adventure travel." They have been running tours for more than 30 years and currently offer tours on all seven continent. I'm going to talk about my personal experience with G Adventures this year, as well as whether I recommend them for other travelers.
I did a 16-day Costa Rica Adventure tour with G Adventures in February 2021.
This was the first time I had ever done a group tour, and I wasn't sure what to expect. Here's my honest review of my experience with G Adventures, and whether I recommend them!
Who Are G Adventure Tours For?
First of all, let's talk about the target audience for G Adventures.
G Adventures tours are a good option for a variety of travelers. As a whole, I would say they are more focused on adventure travel and more standard accommodations (not super budget or super luxury.)
However, they do offer different categories of tours, with some of them being tailored towards specific age groups, interests, or travel styles. The categories for tours are:
Classic Tours
National Geographic Journeys
18-to-Thirtysomethings Tours
Wellness Tours
Active Tours
Marine Tours
And a few more! You can see all their categories here on their website.
The Classic Tours are a great option for anyone. From what I gather, the National Geographic Journeys typically attract older travelers or families and are more luxury, while the 18-to-Thirtysomethings tours are obviously for a younger crowd and more basic.
If you have a specific interest like wellness or outdoor activities, you can choose a tour that is more heavily focused on those aspects and incorporates them into the itinerary.
My Tour Experience
I did the G Adventures 16-day Costa Rica Adventure tour in February 2021.
This was obviously an interesting time to be traveling because of the pandemic, and so there ended up only being me and one other girl on their tour (along with our guide!)
More on their COVID policies and cancellation policies further down!
I really enjoyed this experience because we basically had a private tour. Obviously, this isn't the norm and on a typical tour you can expect to have 10-15 other travelers.
However, you can also book a private group tour with G Adventures (for example, if you just want it to be you and your family or group of friends and no strangers.)
On this tour, we visited the following destinations:
San Jose, Costa Rica (1 day)
Puerto Viejo, Costa Rica (2 days)
Tortuguero, Costa Rica (2 days)
Sarapiqui, Costa Rica (2 days)
La Fortuna, Costa Rica (3 days)
Monteverde, Costa Rica (2 days)
Manuel Antonio, Costa Rica (2 days)
San Jose, Costa Rica (1 day)
We enjoyed adventurous activities like waterfall rappelling, ziplining, surf lessons, a catamaran cruise, nature walks, hiking to a waterfall, a jungle boat safari, and so much more.
Costa Rica is famous for its biodiversity, and we saw plenty of animals like monkeys, sloths, toucans, caimans, crocodiles, frogs, and more in the wild!
The Costa Rica Adventure tour is one of their Classic Tours.
Highlights of My Tour
Honestly, I enjoyed almost everything about my tour with G Adventures. The whole time I was on my tour I was thinking of how glad I was that I did it!
Some of the main highlights for me were…
The price
I thought the price for this tour ($1,600 when I went) was fair and worked out to about $100 per day. This included hotels, transportation, some activities, and some meals.
I did spend an extra $750 on food and activities that weren't included in the tour.
Overall, I felt like this is the amount I would have spent even if I had traveled independently, since Costa Rica is the most expensive country in Central America. It was well worth it to not have to worry about planning the logistics myself, which I normally have to do as a solo traveler.
Our guide
Our guide (or CEO as G Adventures calls them) was great!
Having a local Costa Rican guide was really nice and helpful, and I felt like I experienced more of the country than I would have on my own. Our guide was also super fun and friendly and since we had such a small group it just felt like traveling with another friend!
Again, it was also nice to have someone who dealt with all the logistics and organization, meaning I didn't have to worry about anything for the entire two weeks of the tour
The ease of the tour
Going off of what I said above, it was nice to be on a tour where I didn't have to worry about planning or arranging anything myself. I had never done an organized tour like this before, but I would definitely do it again because it was such a fun, seamless experience.
If you don't enjoy planning trips, but want a vacation that's more active and adventurous than just sitting in an all-inclusive resort somewhere, G Adventures tours are a great option.
For me, as a solo traveler, I normally do ALL the planning for trips myself, and it can get exhausting. So one of the best parts of this tour was not having to worry about any of that.
Our itinerary
I felt like I really got to see the highlights of Costa Rica on this itinerary!
It was a mix of beaches, jungle, and mountains. We saw so much wildlife and got to do so many cool activities. Although we only spent 2-3 days in each place, it felt like enough time and never felt rushed. I definitely would not change anything about the itinerary for this trip.
Lowlights of My Tour
Honestly, I only had one disappointment on my tour and that was the accommodations.
When I booked my tour, I hadn't done much research into the accommodations, but I knew I was booking the "Standard" service level (out of Basic, Standard, and Upgraded) and we would be staying in 3 star hotels described as "comfortable tourist-class accommodations" on this tour.
I've stayed at plenty of great 3 star hotels (and even 2 star hotels) around the world, but the quality of accommodation on my Costa Rica tour left me pretty disappointed.
Out of all seven places we stayed on this tour, I would not recommend a single one.
Some of the issues at our hotels included…
Lack of amenities (no hand towels, washcloths, shampoo, or even soap…)
No air conditioning in several places
WiFi that barely worked or didn't work at all
Non-working appliances (lamps, etc.)
Lizards, spiders, ant infestations, and other bugs…
I was just really unimpressed with the accommodations on this tour, and it would definitely make me hesitate to book a Standard service level tour with G Adventures again.
I would probably book an Upgraded service level tour instead, or do extensive research on all of the accommodations first if I was going to do Standard.
Overall, while this was definitely the biggest drawback, I still highly enjoyed my tour. The accommodations on this particular tour might not even bother you, depending on how picky you are when it comes to where you stay. (I'm definitely on the more picky side!)
I also can't speak for the hotels on any other G Adventures tour, since this is the only one I've done.
G Adventures Cancellation Policy
Since travel plans and restrictions are constantly changing due to the pandemic, G Adventures has introduced a flexible cancellation policy that allows you to cancel and rebook your tour up to 14 days prior to departure. This gives you maximum flexibility when booking a tour.
They also have introduced a "Travel with Confidence" line of tours with enhanced health and safety protocols if you are particularly concerned about traveling at this time.
You can read more about these policies here on their website.
Would I Recommend G Adventures?
Yes, I would definitely recommend G Adventures.
Even though I was pretty disappointed with the accommodations on my tour, I overall still REALLY enjoyed the experience and I'll be reminiscing on this trip for a long time to come!
This trip was a major highlight of my months in Central America.
If you're looking for a group tour option that's not too expensive and is guaranteed to be an adventure, G Adventures is the perfect choice for you.
Source https://www.travelstride.com/tour-operators/g-adventures
Source https://www.tourradar.com/days-to-come/g-adventures-vs-intrepid-travel/
Source https://www.wanderherway.com/g-adventures-review/