10 Fun Vacation Ideas For Families With Toddlers
You waited for it, and now it's time – your little angel is finally old enough to go on that toddler-friendly vacation you've always envisioned, where they're able to enjoy a getaway with the family perhaps a little more than they did as a baby.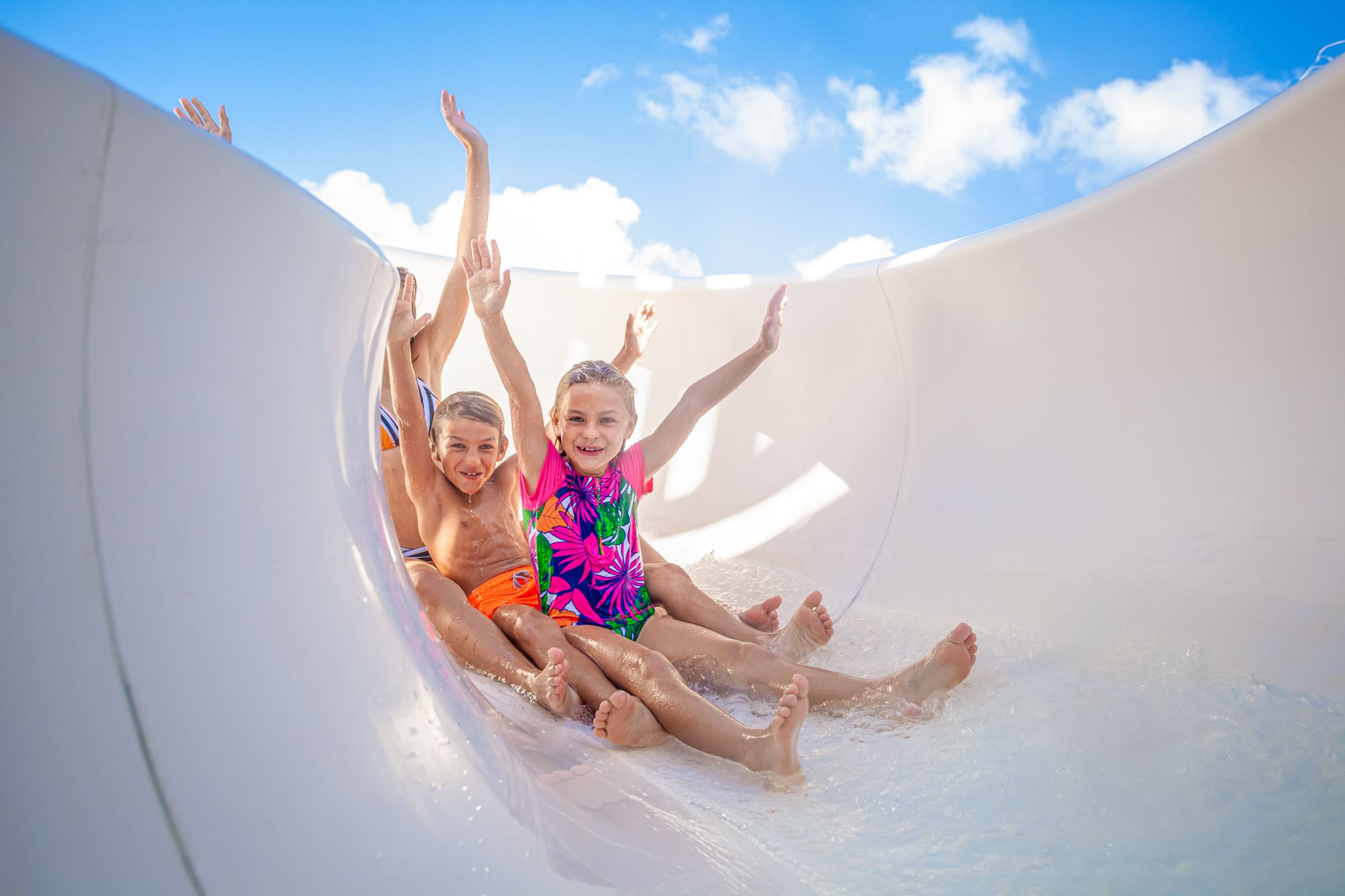 Picture: Everything you can possibly imagine is beachside at Beaches Negril — from lively pools to restaurants and bars.
This is indeed an exciting time!
You may have already come up with a host of vacation ideas for toddlers which might be leaning toward classic vacation destinations, but if you want to go beyond the conventional you can look into things like wildlife adventures, international adventures or theme park experiences.
There are lots of options, but you can be certain that whichever you choose will be an experience neither you nor your toddler will soon forget!
Here's what you need to know if you plan on taking your toddler on a vacation of a lifetime…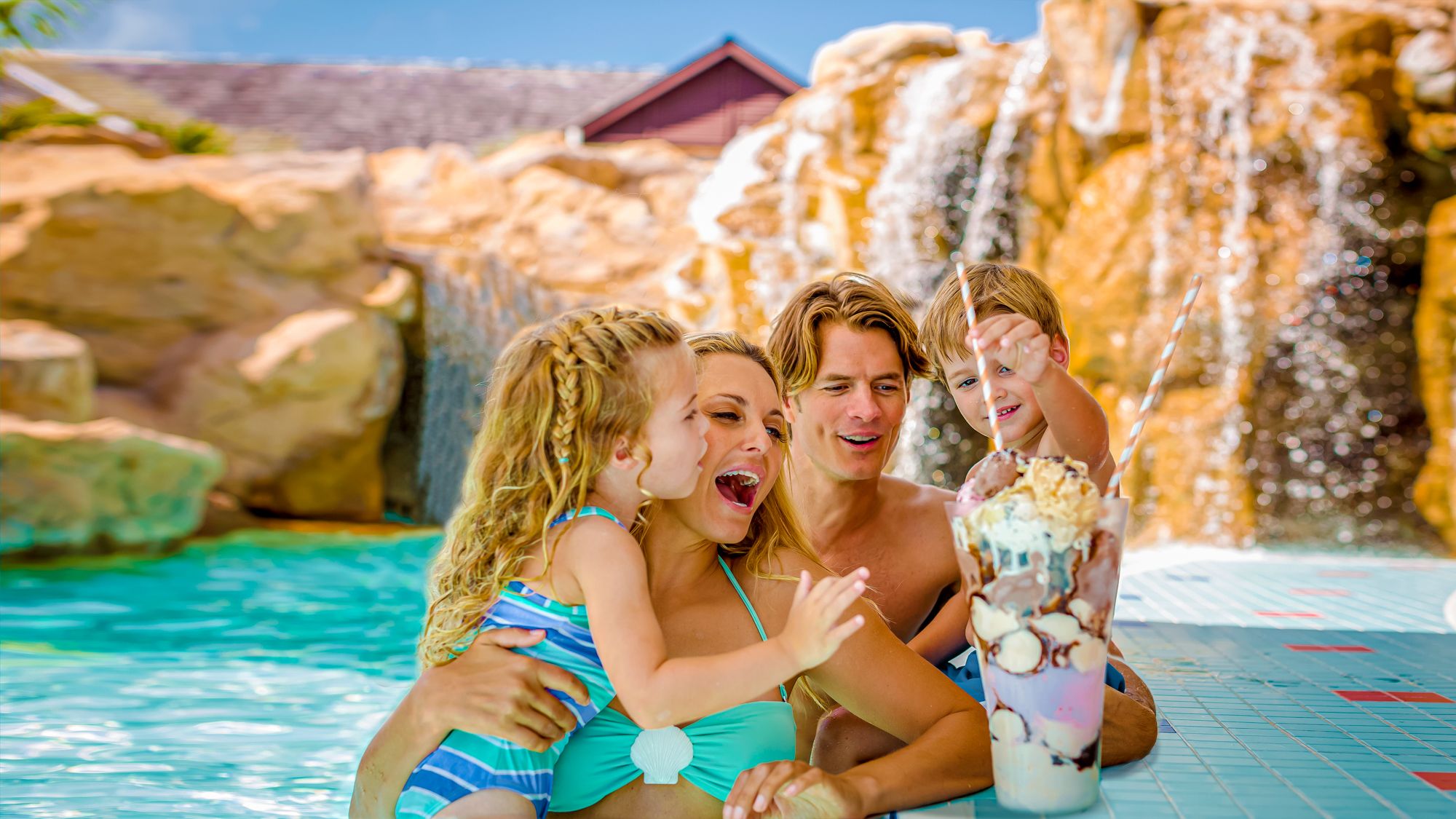 Picture: Dive into a one-of-a-kind, unbelievably exciting Beaches all-inclusive Turks & Caicos vacation for the whole family.
They key thing when selecting one of many vacation ideas with toddlers, is factoring in who else will be traveling – this will help ensure that whatever you choose to do will be fun for everyone. How many kids will be coming along? What are their ages? What do they like to do? What sort of experiences do you think will be fun for them? Where are you interested in going?
Answering these questions will help you decide the kind of trip that's right for your family, and guess what? The sooner you get past the planning, the faster you, your toddler, and the rest of your family will get to enjoy that getaway you've always dreamed about!
Here's some of the top picks for vacation ideas with a toddler::
Vacation idea for toddlers #1: All-inclusive resorts specially designed for families
Picture: Whatever your vacation mood is, Beaches Turks & Caicos all-inclusive resort has a place to match it.
The best thing about all-inclusive vacations is that you know how much your vacation will cost ahead of time. This for sure beats going on vacation and having your expenses spiral out of control. All-inclusive vacations are an especially beneficial idea for families travelling with toddlers, especially in the area of food and entertainment. So why are all inclusives the best resorts for toddlers Families with toddlers can let their picky eater try everything under the sun, until they find something they like, without having to think about the cost. Larger families will be the most appreciative of this benefit.
In addition, all-inclusive resorts are by design sectioned off from public access and often have 24-hour private security. Therefore, it's one of the safest places to take a family vacation with your toddler!
The best all-inclusive resorts for toddlers will offer nanny services, special meal programs for babies, and family suites that include separate rooms for bigger children. Beaches Resorts offer these and more inclusions at their locations in Jamaica (Beaches Negril and Beaches Ocho Rios) and Turks & Caicos (Beaches Turks & Caicos).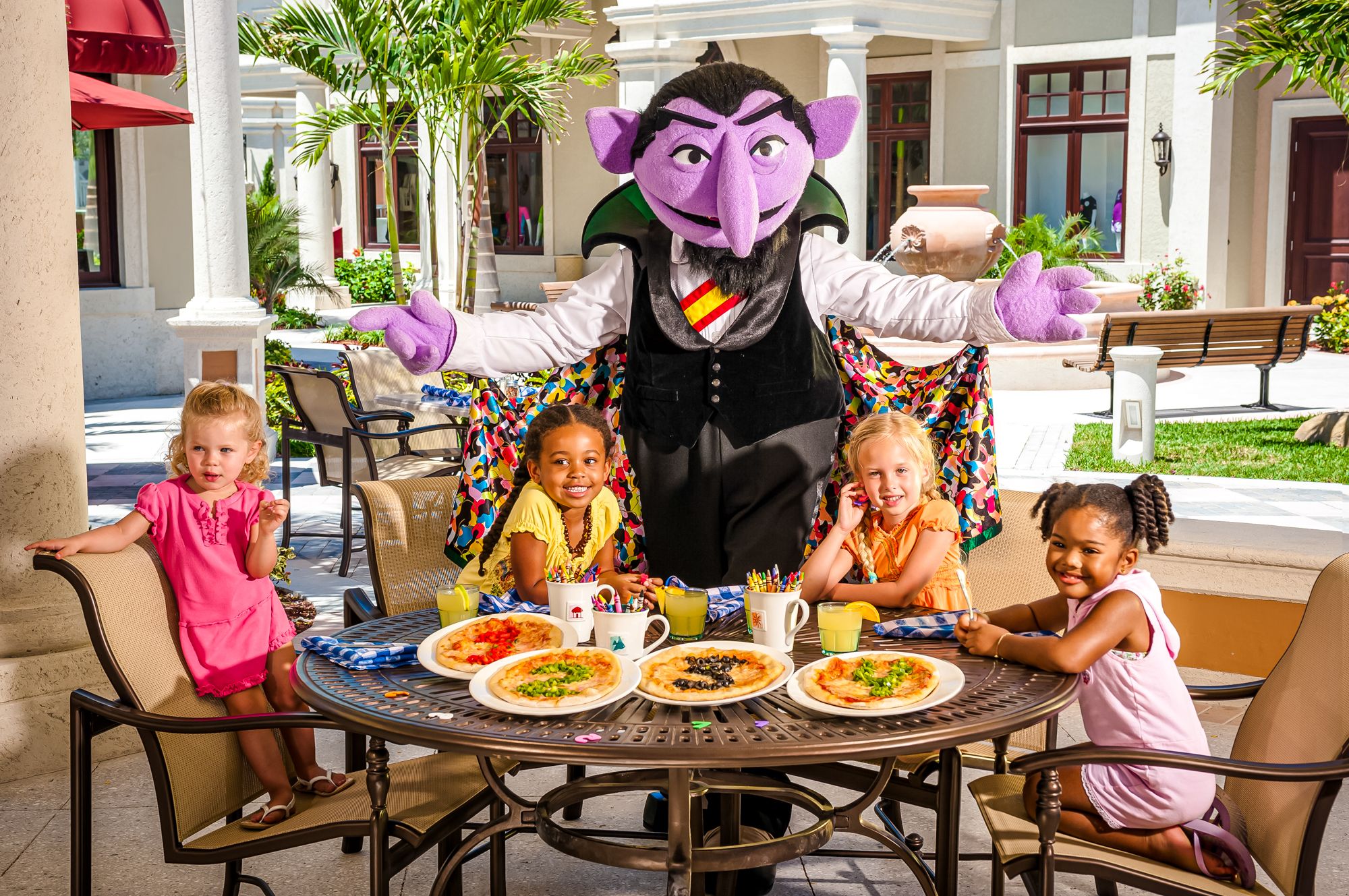 Picture: Our exclusive partnership with Sesame Street® makes Beaches the only Caribbean resort where kids can play every day with the lovable, colorful, and friendly cast of characters.
You can choose from a selection of luxury rooms and suites and have unlimited access to the waterpark which has toddler friendly sections, as well as the Sesame street® characters that bring a thrill to all. The Kids Camp is another alternative for families who want their toddlers to have a more interactive experience. Kids Camp activities at Beaches Resorts are available for all age groups, but for toddlers these include shell collecting, face painting, treasure hunts, puppets, costume time, magic shows, sand castle building just to name a few.
Vacation idea for toddlers #2: Waterpark vacations
The Caribbean has some of the best waterparks in the world, and for some families this is a large part of the lure when deciding to vacation in the Caribbean. The fact that you can combine adventurous vacations with more indulgent accommodation in the islands makes it a win-win idea for both parents and kids, who'll find both fun and relaxation in one place.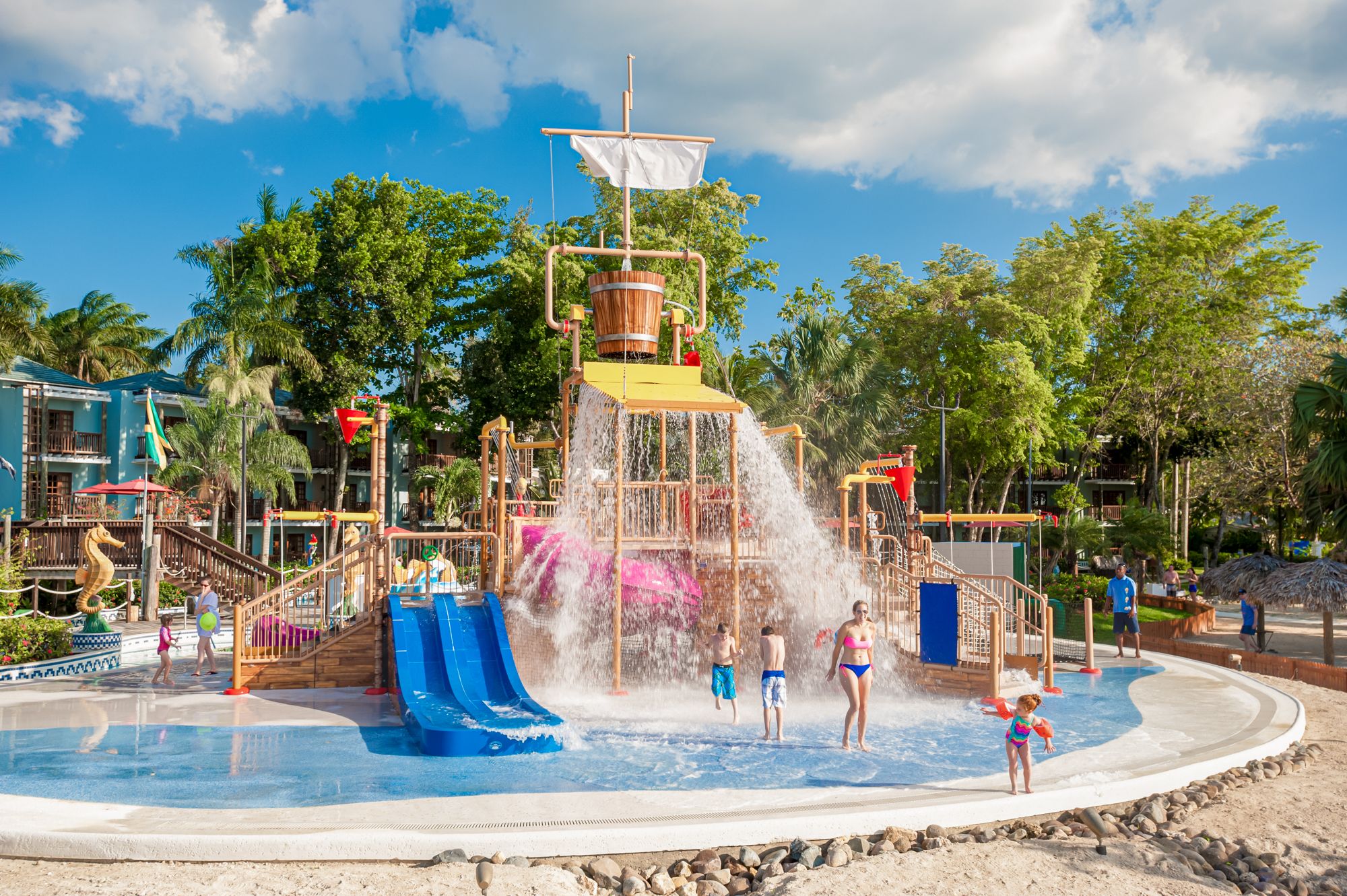 Picture:Beaches Negril's Pirates Island, an 18,000 square foot waterpark along the ocean's edge.
Toddlers especially will love a waterpark vacation as they'll get to spend a ton of time in the water, and a chance to have a blast with their family. Pirate Island Waterpark in the Caribbean boasts some of the most fun waterpark experiences in the Caribbean, which are loved by kids of all ages. Within the Pirate Island Waterpark, you'll find kid-friendly pools, a splash deck, fun waterslides, water cannons, whirlpools, and the lazy river, which is popular with both parents and kids. Older kids can even enjoy the Caribbean's original surf simulator in Turks & Caicos. As waterparks are self-contained, they're totally safe for toddlers and kids of all ages. Guests of any of the Beaches Resorts in Jamaica or Turks & Caicos get unlimited access to these waterparks!
Vacation idea for toddlers #3: Beach getaways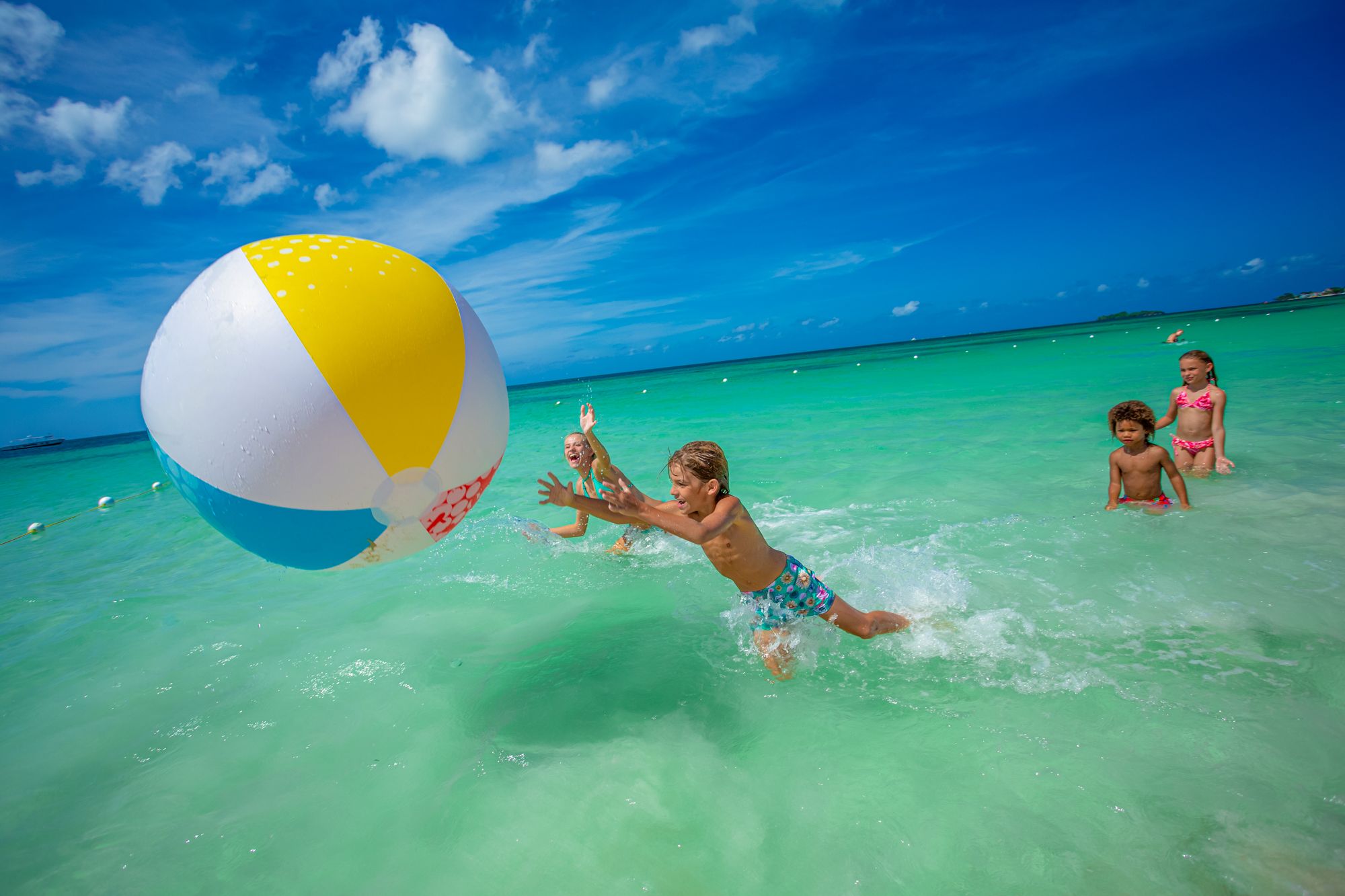 Picture: Beaches Negril's Seven-Mile Beach has been voted many times over as one of the best in the world.
Who can say no to a beach vacation? Surely not your toddler! Whether it'll be their first time at the beach, or their first time going on an official family beach vacation, your toddler will enjoy their time in the sun, building sand castles, splashing around on the shore, and making the most of their vacation in the sun with their favorite people in the world. The Caribbean is the ideal destination for a beach vacation as you're almost always guaranteed to find great weather and a warm and calm ocean.
Pro tip: Make sure to bring loads of sunscreen, so you don't have to worry about your toddler playing around in the sun. For other things to pack, check out 'The Ultimate Family Beach Vacation Packing List'.
Vacation idea for toddlers #5: Visit a farm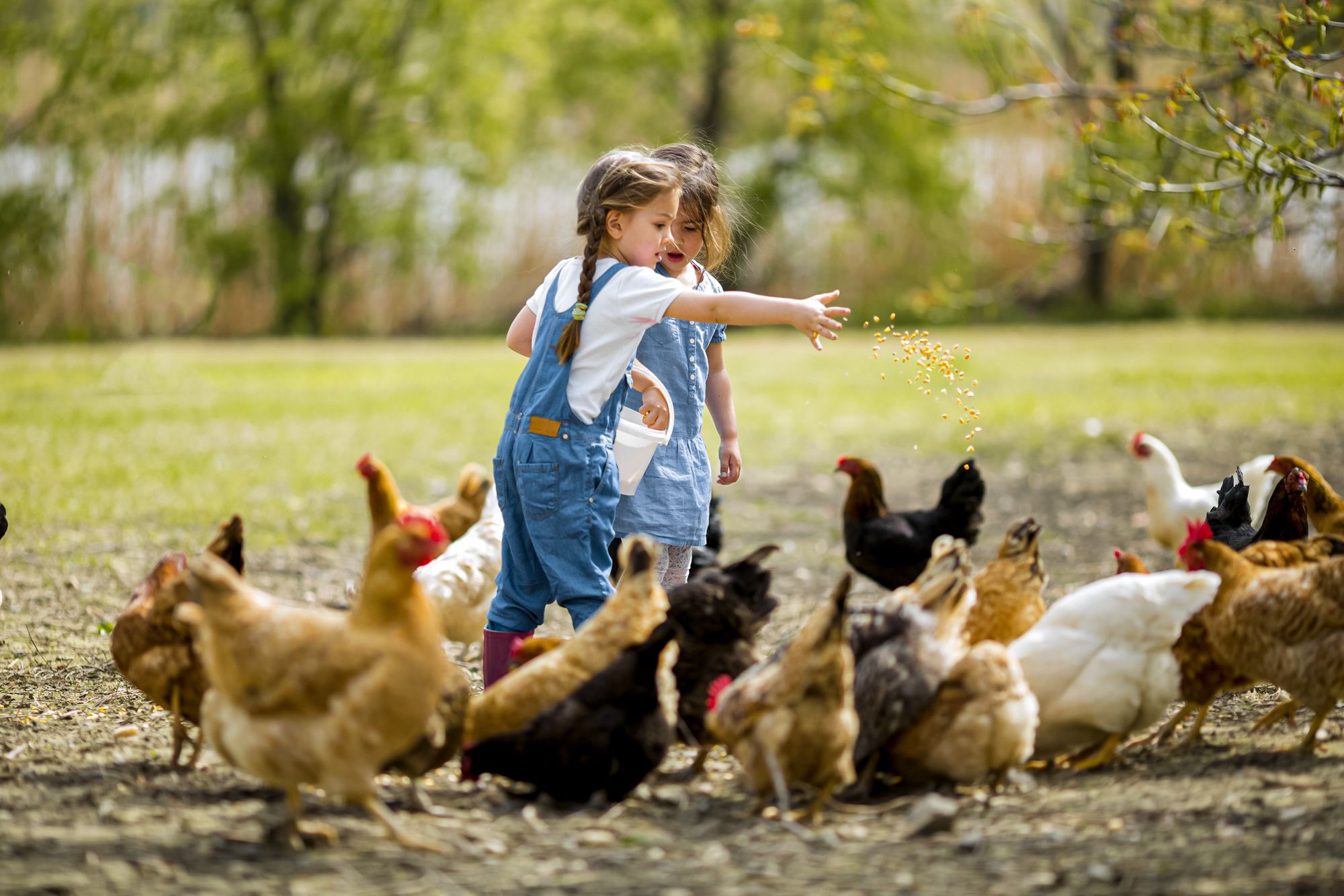 Old Mac Donald had a farm. We're pretty sure your toddler is acutely aware of that fact, which means they're more than likely to be thrilled at an opportunity to visit a place where they can get to see a farm firsthand. Some toddlers may even be able to point out certain animals they may have seen in books or elsewhere, and the farm visit will give them a chance to learn more about these animals and their way of life. During some farm visits which are toddler and kid friendly, baking homemade cookies and feeding baby animals are activities often included; both activities will take the fun to new levels for your toddler.
Vacation idea for toddlers #6: Marvel at an aquarium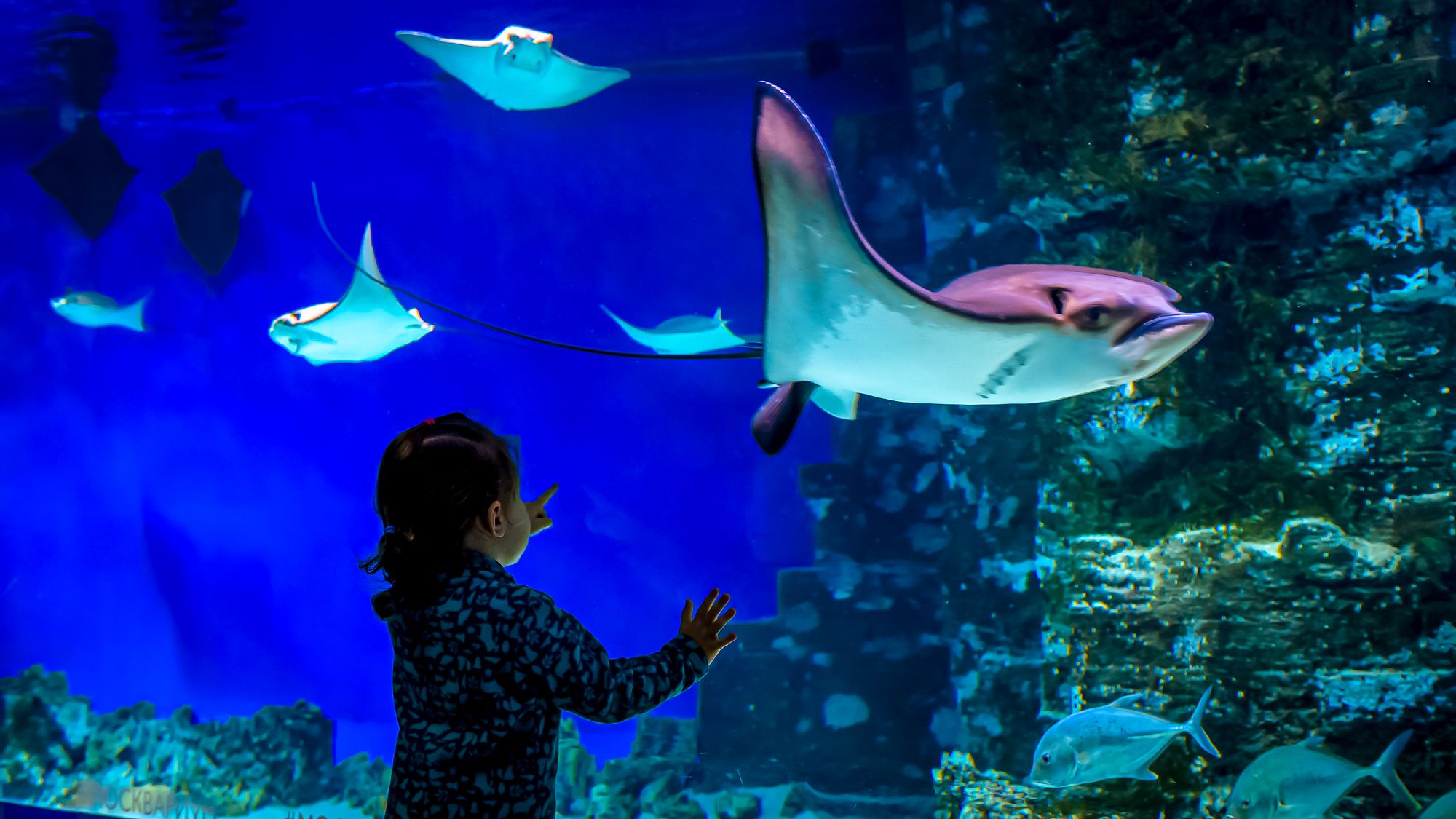 A visit to the aquarium can be both educational and fun. If you choose to include this experience in your vacation, your toddler will be completely fascinated, and you probably will be as well. An aquarium visit can be part of a vacation that includes other cool things like visits to theme parks and other kid-friendly spaces.
At the aquarium your toddler will get a chance to be immersed in the 'ocean' life, encountering some of the most spectacular creatures of the sea. The windows at aquariums are usually low to the ground, so they get a chance to really get into the experience, and probably won't stop talking about it for weeks to come!
Vacation idea for toddlers #7: Wildlife adventures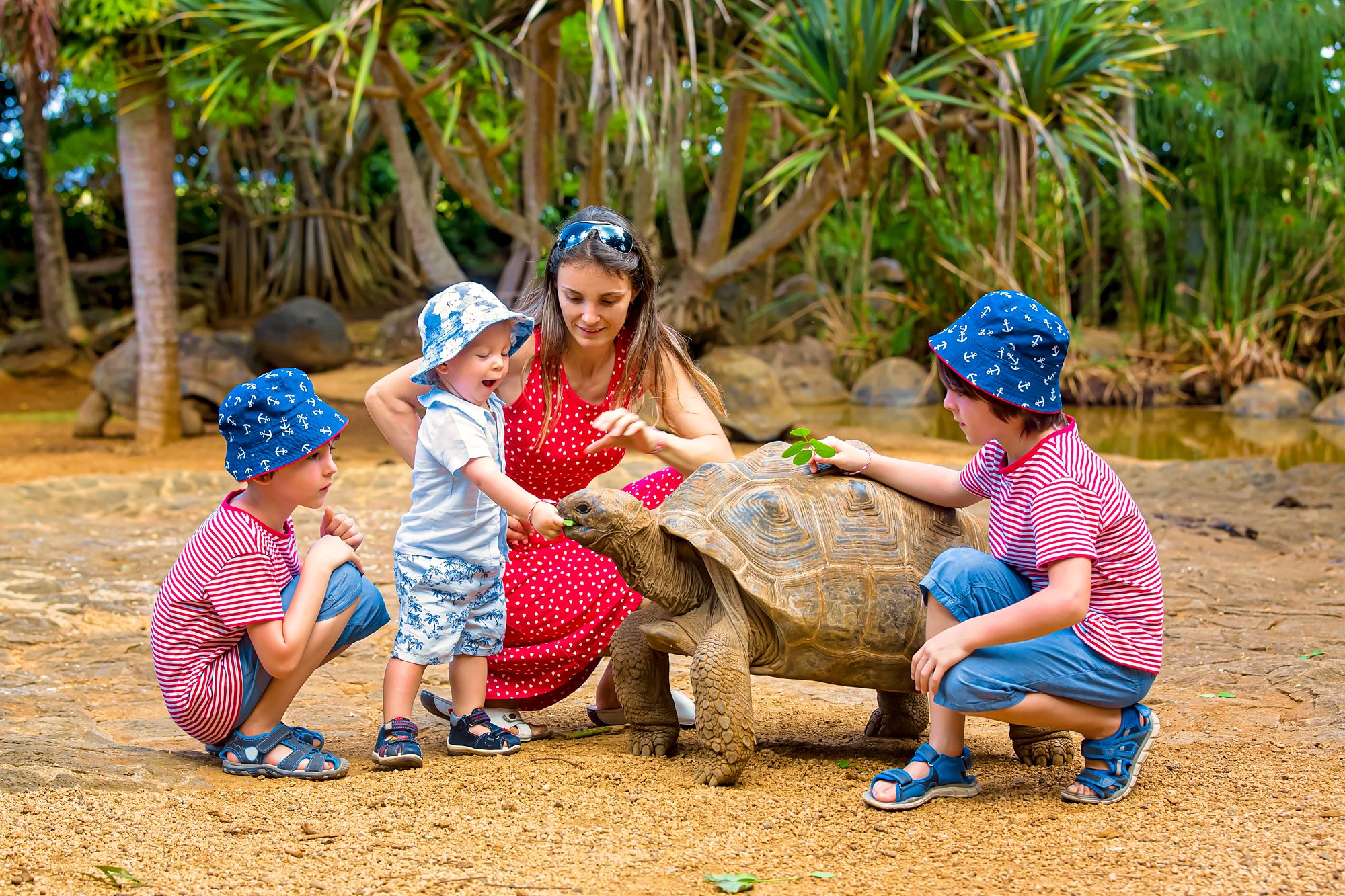 Your toddler likely won't be able to wipe the smile off their face, when given a chance to experience all the different wildlife you're sure to encounter during your wildlife adventure vacation. You likely will end up learning right along with them as the entire family gets up close to exotic wildlife in their natural habitat, perhaps even for the first time. During a wildlife adventure, you and your family will be able to visit nature reserves, go on safari expeditions, and see all sorts of animals in their most natural setting.
Vacation idea for toddlers #8: Amusement parks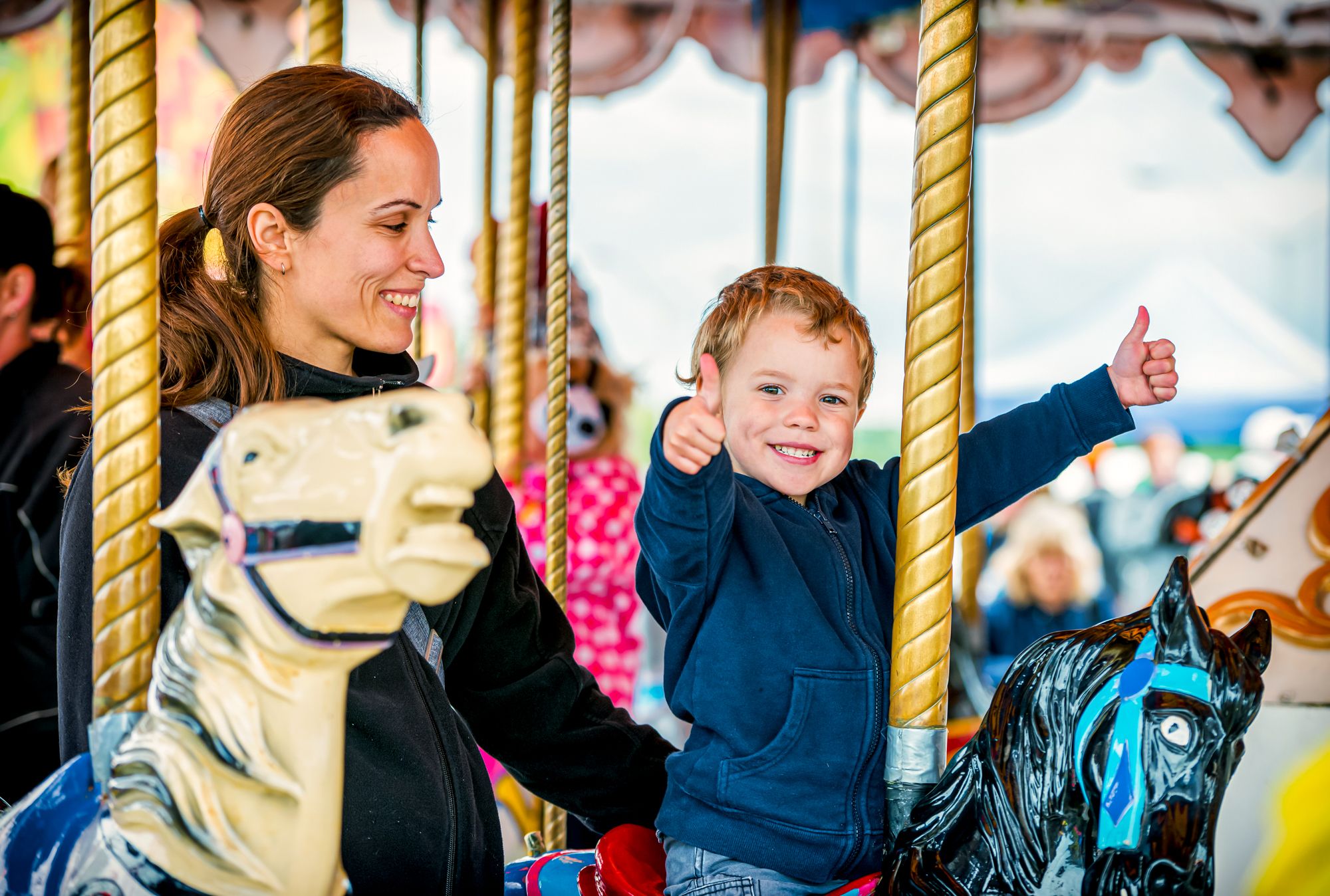 Children of all ages love theme parks, and who can blame them? Theme parks are completely kid-friendly zones, where everything is centered around their enjoyment. It's a great idea for toddlers, who can certainly find a lot to do at theme parks, as they're no longer babies, and can appreciate the experience a bit more.
You don't even need to go to a mega theme park with toddlers to get them immersed in the experience, any theme park you visit will likely do wonders for your little one. Theme parks can be costly, so it's a good idea to look around to find the one that best suits your family, with toddler-friendly attractions.
Vacation idea for toddlers #9: Visit a ranch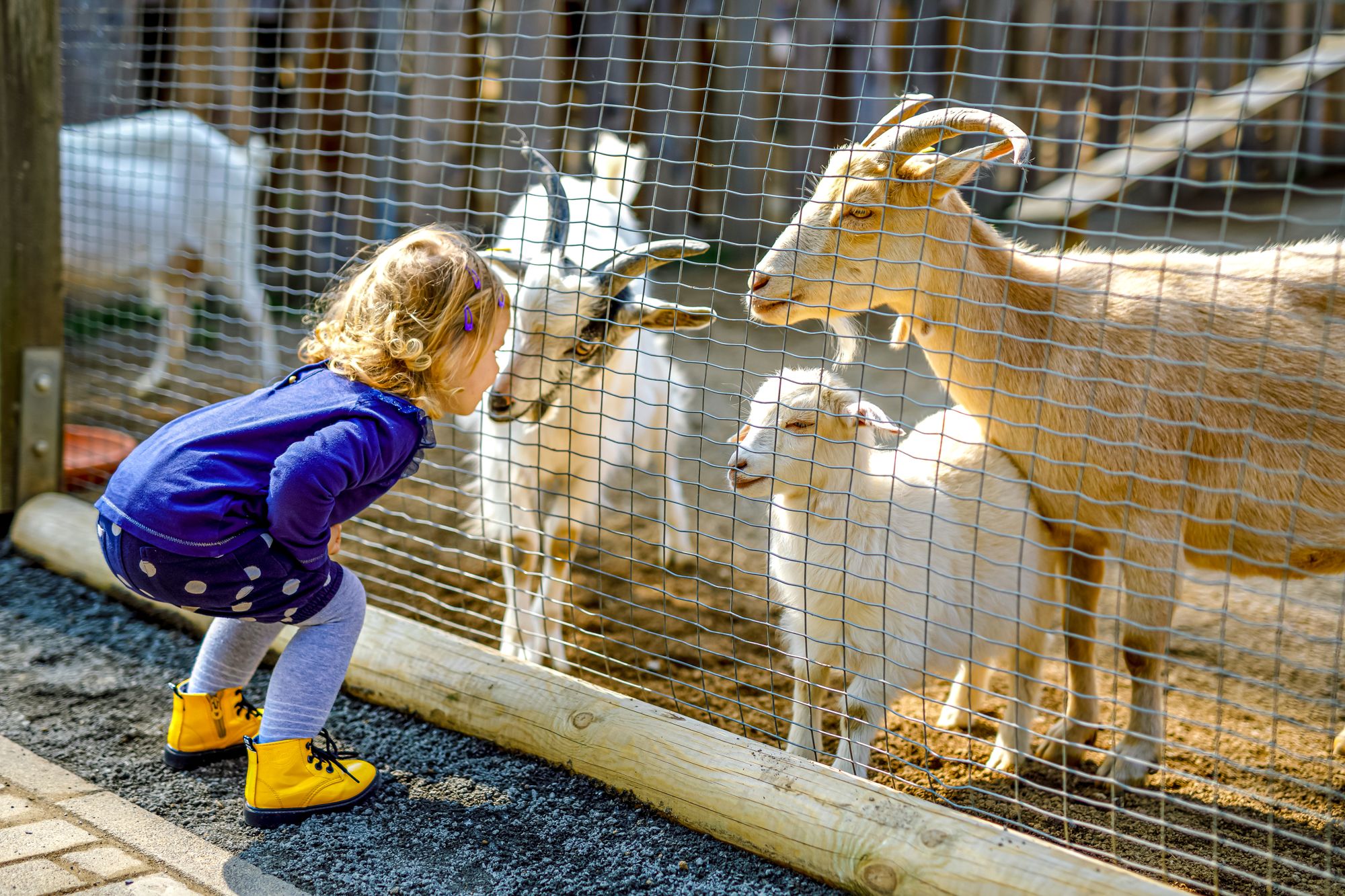 Your toddler is bound to be fascinated by the horses they'll see out on the ranch, the cowboys, and even sing-alongs. Whether they go on a hayride, feed the animals on the range, or they're more interested in learning about how the animals are raised, toddlers will certainly be kept well occupied during this experience. Go to a ranch nearby or take a road trip with the entire family to a ranch/farm experience that will be enjoyed by all.
Vacation idea for toddlers #10: Visit the zoo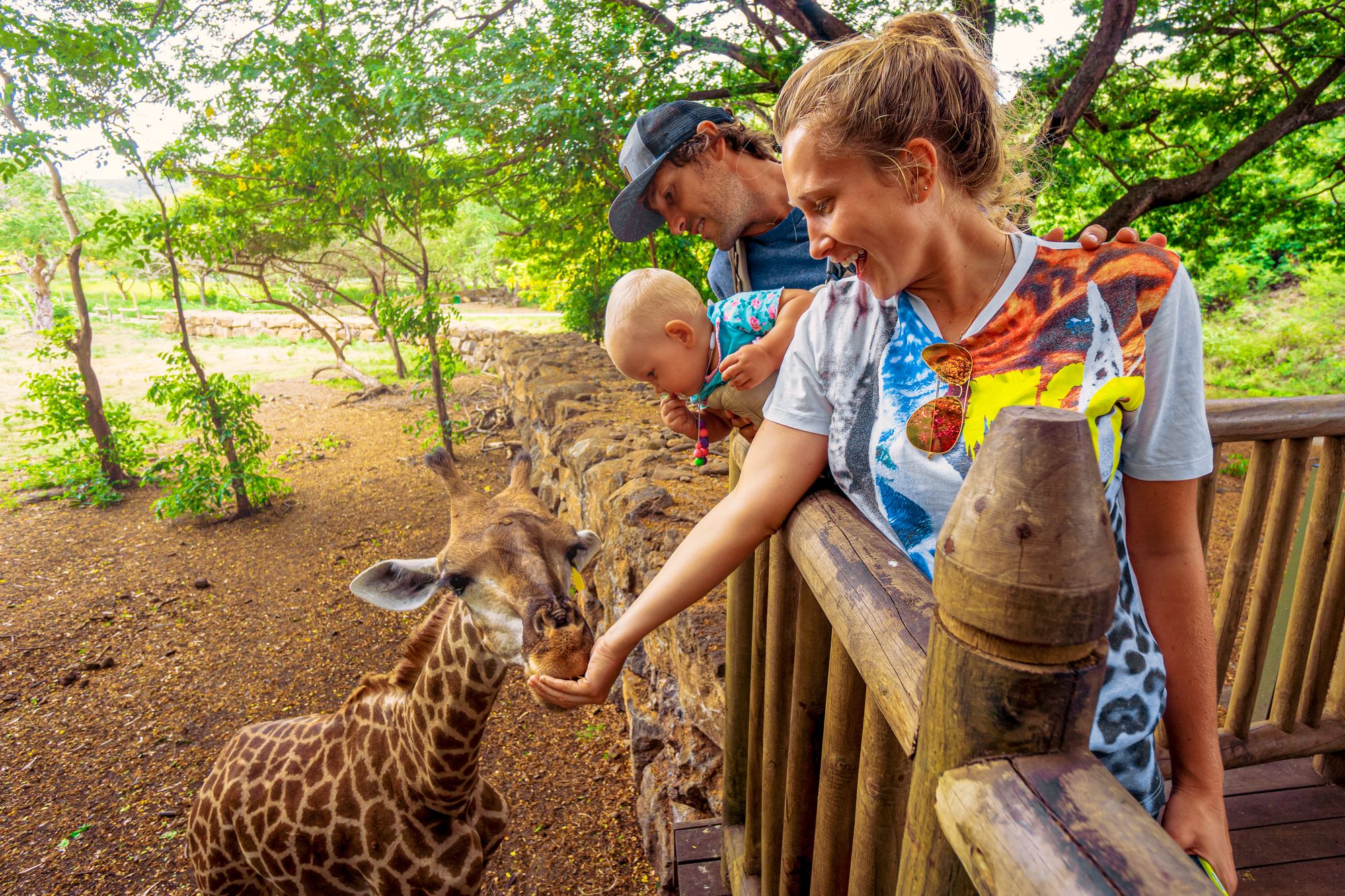 When it comes to activities toddlers will enjoy, you can't go wrong with a zoo. Toddlers will enjoy seeing the animals up close, and even mimicking the sounds and movements of the animals they encounter. Some zoos have special sections for children, where your toddler might even get an opportunity to pet or feed some of the animals. Some of the best zoos can be found in cities where there are lots of other options of family friendly activities. This means that you can plan your own themed vacation which for the sake of your toddler, hopefully includes lots of interactions with friendly animals.
Frequently asked questions about family vacations with toddlers.
What is the best time to fly with a toddler?
Try to fly with your toddler during nap time – around the middle of the day – if possible so they can get some much needed rest in between the inevitable transfers from car to airport to taxi or shuttle bus the other side. This also gives your tot a chance to acclimatise to any time difference when you land.
Is it better to fly at night or day with a toddler?
You may be tempted to book a night flight with a toddler in the hopes that the natural white noise from the airplane engine will help your little one to nod off… However, all that stimulation from the airport and the excitement of being in a plane may just do the opposite, leading to an overtired cranky tot and exhausted parents the next day. A day flight is considered much better for flying with toddlers – you won't be expected to be quiet or even stay in your seat as much, so your little explorer can wander the galleys, make airplane noises and snack to their heart's content!
What should I bring to an all inclusive with a toddler?
Anything you consider a daily essential back home for sleep, play and comfort is worth packing. If your toddler needs white noise and/or a comforter to sleep, for example, then make sure you've got them in your luggage – and potentially a couple spares as back up, just in case. Bring a few board books and toys, but only enough to keep them occupied during the flight – there's so much to see and do at the resort, we doubt they'll need much more!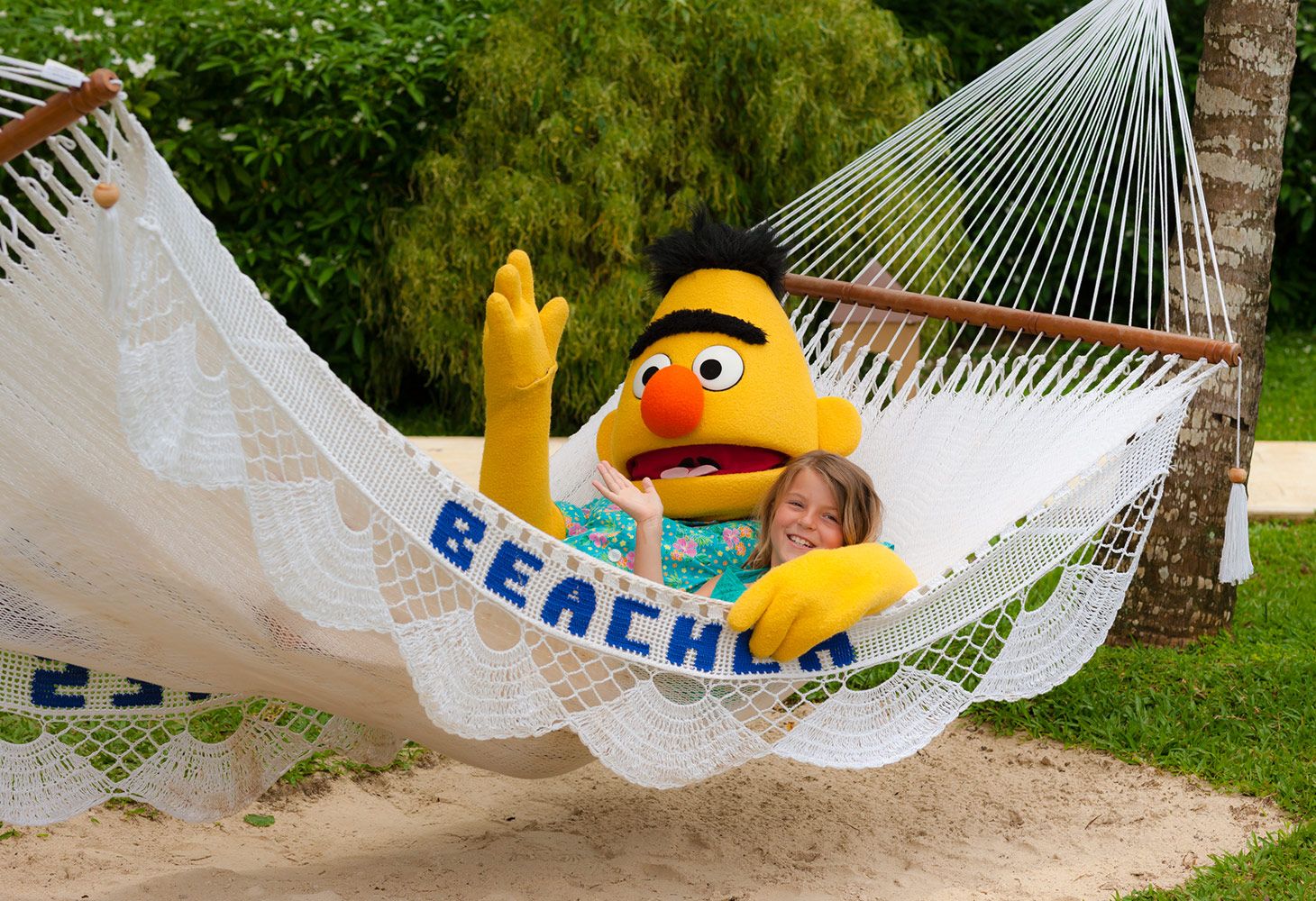 Picture: Our Sesame Street® VIP Packages will make your kids' day extra special.
Whether you go for an all-inclusive beach resort getaway, a waterpark vacation, or to that aquarium you're sure your toddlers will love, the best part of a family vacation is that you'll be doing it together. The best family vacation option after all, is the one that lets you sink into a world of relaxation and fun, with the ones you love most!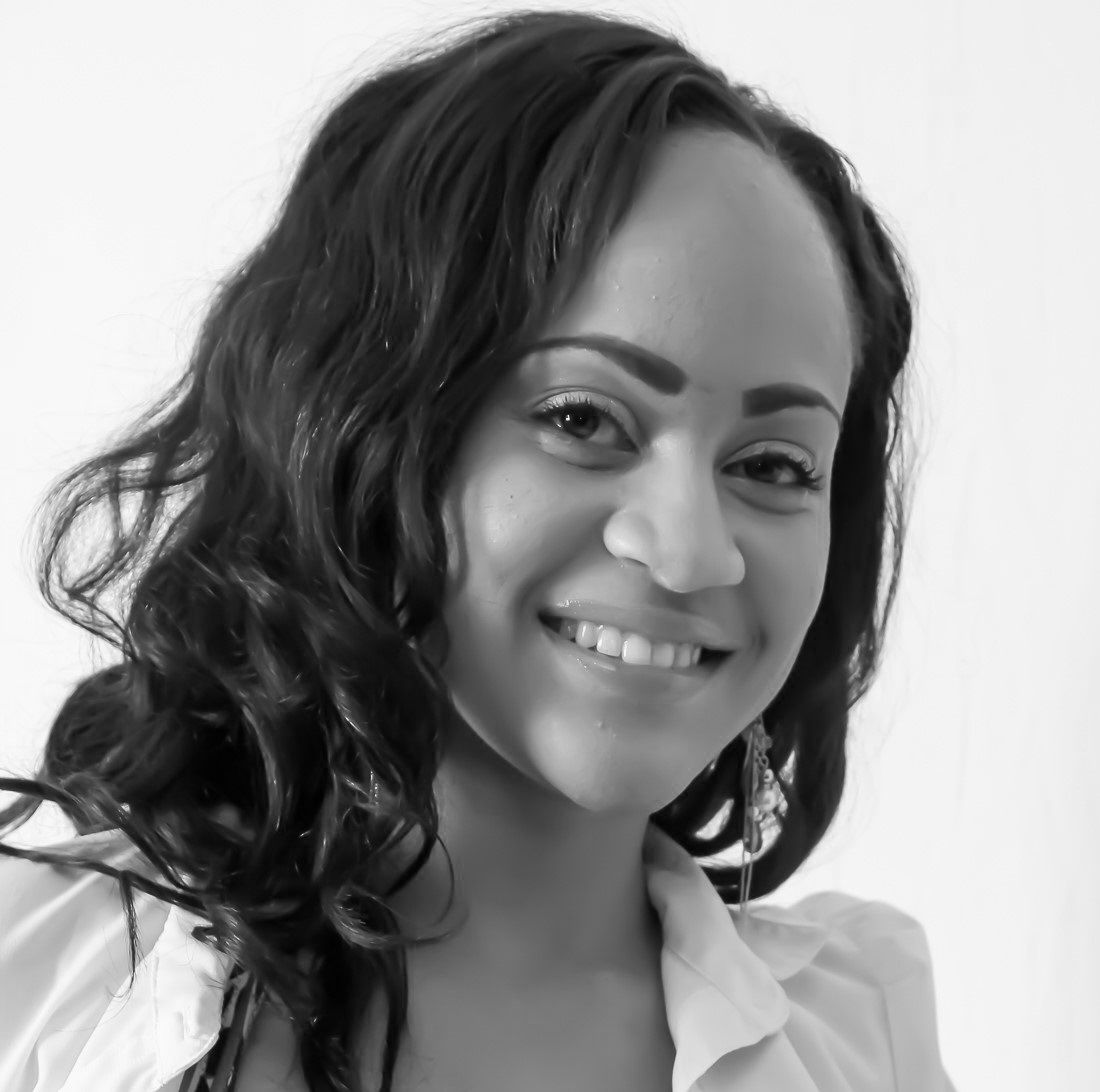 About Kylie Morrow
Writing for 13 years, Kylie discovered that experiences tell the best stories. As a Caribbean mother who wrote for newspapers, magazines, and blogs, she believes inspiration is even found in our kids!
7 Best International Places to Travel with Toddlers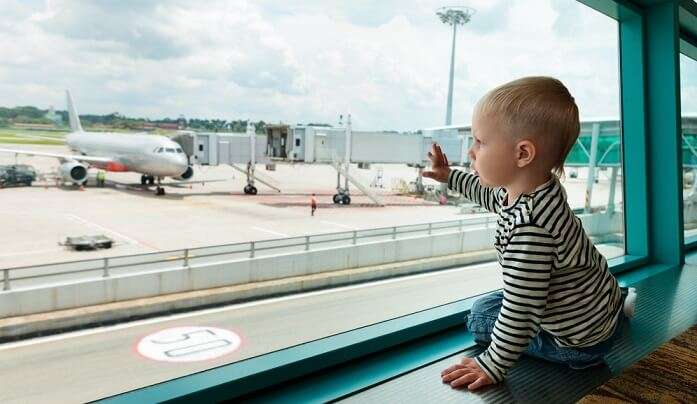 Travelling with kids is one of the most rewarding experiences that will help you break away from your usual routine, discover a new destination and bond with your loved ones. To inspire your next getaway, read below our best international places to travel with toddlers in 2022.
Some of the best countries to travel with kids in 2022 are Vietnam, France, Costa Rica, the United Kingdom, Canada, Mexico, Spain along with a myriad of interesting options. With a plethora of luxury hotels such as InterContinental Danang Sun Peninsula Resort in Vietnam to Sheraton Gateway hotel in Canada, you can be assured of a safe and comfortable stay abroad while planning a family vacation with toddlers.
Having said that, internationally there are diverse attractions for the toddlers ranging from Disneyland in France, Point Pelle National Park in Canada and not to forget St. James Park in the United Kingdom that the kids will enjoy. Let's explore some of the amusing best international places to travel with toddlers which they will love for sure.
7 Best International Places to Travel with Toddlers
As there is a known fact that spectating the world through the eyes of toddlers is all the more exciting, adding the curated list of the 7 best international places to travel with toddlers to your bucket list will sort everything you are looking for.
1. Vietnam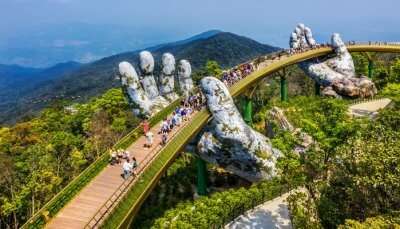 Situated on the Indochinese peninsula, Vietnam is a great country to travel with toddlers who love to explore history, engage in adventure activities amidst nature. The Mekong Delta is a kid-friendly place where they can indulge in canoe rides, explore small Vietnamese villages, gain knowledge about the wars in Vietnam and play at the beaches. Cu Chi Tunnels is another place that the children will love to visit as they will get the opportunity to crawl in the tunnels just as the soldiers did in the Vietnamese war. Hoi An will let you enjoy banana boat rides, kayaking, and gazing at the wide stretched bright pink bougainvillaea flowers.
Major Attractions: Cu Chi tunnel, Temple of Literature
2. France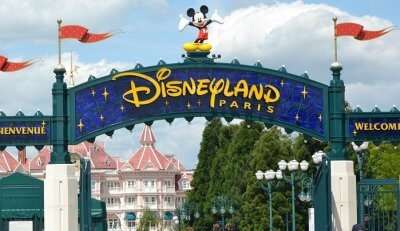 Disneyland Paris in France is among the best international places to travel with toddlers owing to the magical effect it has on children. Being an entertainment resort, Disneyland Paris is located 32 kilometres from the heart of the city. Some of the best toddler rides in Disneyland are the railroad, the flying elephant, the circus train, and the carousel. Fantasyland is among the best theme parks at Disneyland Paris which is known for its vibrant colours.
Major Attractions: Walt Disney Studios Park, Toy Story Playland
3. Costa Rica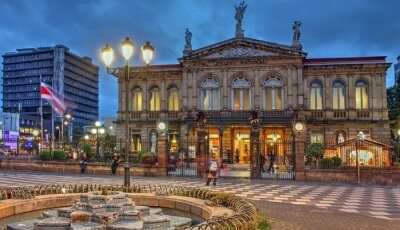 Your little one is going to love visiting Costa Rica, it is one of the toddler-friendly destinations located in Central America. The beaches, national parks, and adventurous activities such as mountain biking, ATV's or horseback rides are some of the reasons why Costa Rica is chosen by many families for an international trip. Famous landmarks such as La Fortuna Waterfall and Arenal Volcano will indeed be amusing for the kids. Ponderosa Adventure Park is a gem for kids who love to watch animals while Parque Marino Del Pacifico is a great choice for children who love to watch the marine life.
Major Attractions: Arenal Volcano, Parque Nacional Manuel Antonio
4. The United Kingdom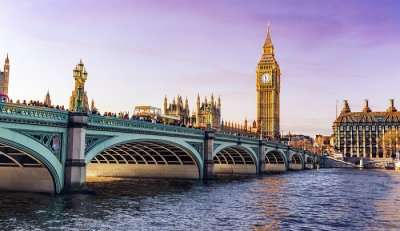 The United Kingdom is the blend of four nations including England, Scotland, Wales, and Northern Ireland. The United Kingdom is indeed the best vacation destination, toddlers would enjoy many of the tourist spots such as Edinburg Castle, National History Museum, Hyde Park to name a few. The ride through the Millennium wheel also known as the London Eye, located on the South Bank of the River Thames will eventually give a 360-degree view of the London city. Families must witness the Alton Towers, a massive theme park with various rides and roller coasters that suit all ages.
Major Attractions: The British Museum, Tower of London, Natural History Museum
5. Canada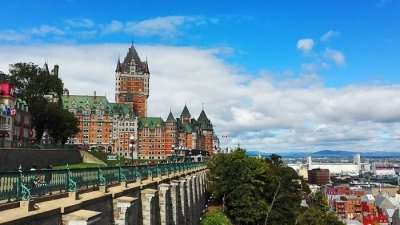 Being home to 17 UNESCO world heritage sites, Canada is amongst the best international places to travel with toddlers. Kids will love to explore the national parks and gain knowledge about Canadian wildlife. Don't be surprised to know that there are 48 national parks and national reserves in Canada. Wood Buffalo National Park in Alberta is the largest park in Canada which you must not miss out on.
Major Attractions: CN Tower, Moraine Lake
6. Mexico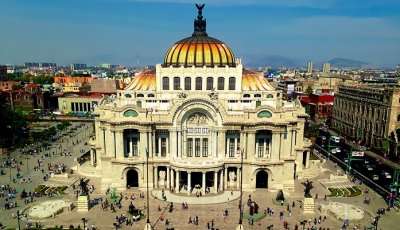 Located on the Ring of Fire, Mexico is an ideal destination for a family vacation with toddlers. Children will love visiting Chichen Itza constructed by the Maya people that is a famous World Heritage site. Acapulco is the first choice for families owing to its magnificent sports park that is beholding for the kids. Some of the things to do when in Acapulco are exploring the fort of San Diego, Acapulco historical museum and Mural Diego Rivera which are famous for their unique architecture.
Major Attractions: Chichen Itza, Tulum Archaeological Zone
7. Spain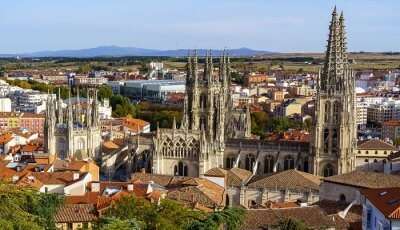 One of the best destinations for a family vacation with toddlers in Europe is Spain. Park Guel is amongst the top tourist spots for families who love to witness the sculptures and the unique buildings. The vast 19th century El Retiro Park is no less than a masterpiece that is popular owing to its fountains. The Ciutadella Park, located in Barcelona is for animal lovers and the highlight of the park is the zoo where the kids can spot the wildlife.
Major Attractions: La Sagrada Familia, Park Guell
With a plethora of the best international places to visit with toddlers, the families will surely enjoy the perks of planning a vacation with their kids. Create your to-do list and plan an international trip with your toddler. If you cannot make up your mind, check out our curated list of international destinations and enjoy an idyllic vacation in some of the finest places across the world.
For our editorial codes of conduct and copyright disclaimer, please click here.
Frequently Asked Questions About Best International Places To Travel With Toddlers
Will it be safe to plan an international vacation with toddlers amidst the COVID situation?
Family trips are indeed the best one and the presence of kids adds more fun to the vacation. Yet, amidst the COVID situation parents must be careful enough to protect their kids from catching the deadly virus by taking all the necessary precautions and safety measures that are ideal for kids. If you are carrying your kids
Which is the best international place for vacation with toddlers?
Some of the beautiful places that you can visit with your toddlers are Fuerteventura in Spain, La Palma in Spain, Freiburg in Germany, Lake Garda in Italy and many more. These places will surely surprise and mesmerise you and your kids for sure thereby creating beautiful memories to cherish for a lifetime.
Name one of the best countries to travel to with kids?
Germany is indeed one of the best countries to travel with kids. Some of the best cities which you can add to your itinerary while travelling with kids are Cologne, Nuremberg, Hamburg, Berlin, Heidelberg, Stuttgart and Dusseldorf will surely make their trip indeed an amazing one.
How do I travel internationally with my toddler?
Pack all the essential things which might be required while travelling with your toddler. You must even consult with your concerned paediatrician whether it will be safe for your kid or not to travel and what all precautions would you need to take care of to ensure the safety of your kid.
Which is the best time to travel with kids?
When the kids are not mobile, that is between three to nine months is the best time to travel with kids. As the child becomes to crawl and become mobile it will then be challenging for you to take care of your toddler.
Where do toddlers sleep while travelling?
Nowadays, there are foldable or inflatable beds that are comfortable for toddlers for travelling purposes. The foldable beds are generally perfect for the kids which are essentially designed for travel as they are easy to pop out as and when the kid is about to sleep.
Why is it good to travel with kids?
Along with the fun, there is an opportunity for the kids to learn and grow which is a good reason to travel with kids. Travelling to different places can open new avenues for the kids in terms of food, culture and they will gain knowledgeable experiences.
Can toddlers go camping?
It entirely depends on an individual. Some families have a great experience and some find it impossible to do camping with kids. Therefore, camping or glamping must be planned considering the needs and requirements of the kids.
How do I keep my toddler busy while travelling?
Toddlers can enjoy while peeping outside or telling stories can help them keep busy. Kids can even be made to listen to the audiobooks of their favourite cartoons or you can even enjoy snacking as an activity that would be engaging as well.
10 Toddler-Friendly Vacations That Are Just as Much Fun for Parents
Toddlers thrive on a predictable schedule. When my children were little, daily activities like bedtime followed the exact same order every night: bath, book, cuddle, crib. And as a former early childhood educator, routines formed the core of the preschool curriculum at every school I ever taught in. Of course, travel is the opposite of routine—we travel to see new places and have fresh experiences. But that doesn't mean the best vacations with toddlers have to be the same-old, same-old, either.
What Do All the Best Vacations for Toddlers Have in Common?
Toddler-friendly vacations are all about going at their pace. If there's one thing a vacation with toddlers can teach us, it's to slow down, smell the roses, and appreciate the little things in life. Sometimes the walk to the aquarium or zoo can be more rewarding than the actual visit, and that's okay. Being flexible can go a long way. If a planned activity is not going smoothly, be prepared to pivot. Expect (or better yet, embrace) the unexpected when on vacation with a toddler.
While cranky moods and meltdowns are practically guaranteed at least some of the time, building a little downtime into your toddler's vacation can be a potent anecdote to over-stimulation. That means letting your toddler nap or rest each day, being prepared with plenty of snacks, and maybe even bringing a travel stroller along for your trip, even if your child doesn't typically use one at home.
The Best Places to Travel with Toddlers
Wondering where to bring your toddler on vacation? These toddler vacation destinations and ideas combine the excitement of going somewhere new with those much-needed opportunities for downtown on your trip—and maybe even a little adults-only time when you need a break of your own.
1. All-Inclusive Resorts That Cater to Toddlers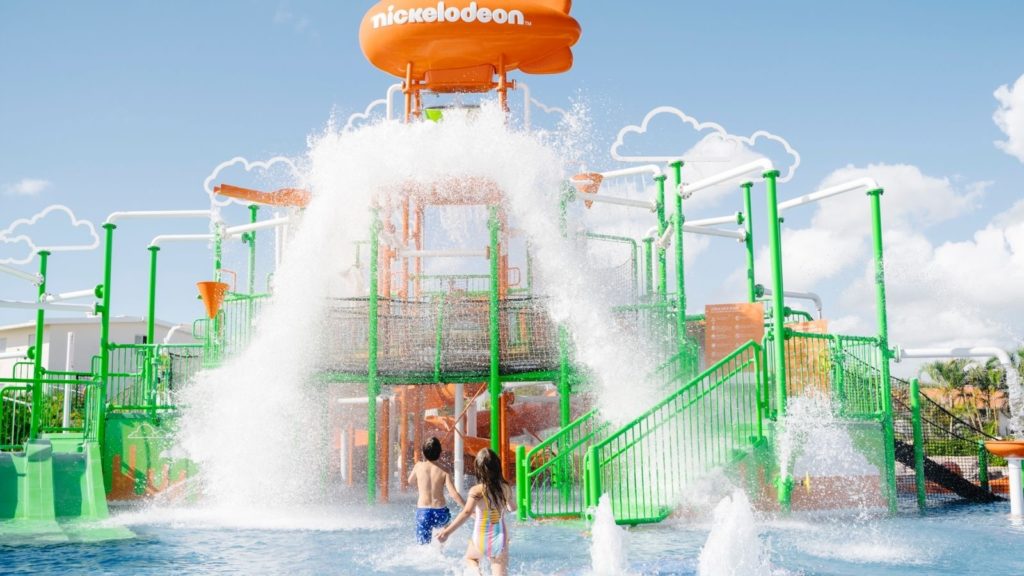 Who needs complicated logistics on vacation? The best all-inclusive family resorts in the U.S. and the best all-inclusive family resorts around the world have everything from swimming pools to water parks to bumper car tracks right onsite. Meals, drinks, and activities are included, offering value and ease.
For many families, the kid's club is a big selling point of the all-inclusive experience, allowing parents some coveted adults-only time while children enjoy supervised activities. Many of these clubs set a minimum age, usually four but sometimes much younger. Some require participants to be potty-trained.
The best hotels with kids clubs go above and beyond for toddler vacations by offering unique programs and activities that add extra fun for little ones. At all-inclusive Tyler Place Family Resort in rural Vermont, for example, toddlers ages 18 to 30 months have their own developmentally appropriate program with a ratio of one caregiver for every two to three children; and kids ages 2.5 to three have an age-specific program that includes nature walks and circle time with one trained counselor for every three to four preschoolers.
2. Visiting National Parks with Toddlers
Families craving an immersion in nature can't do better for toddler-friendly vacations than visiting a national park. Don't be surprised to encounter big crowds when kids are on summer vacation, but one of the benefits of traveling with a preschooler is that you may be able to visit national parks in spring or winter when there's more room to roam.
The Grand Canyon's South Rim is never without visitors, but it's easily one of the best places to travel with toddlers in the entire country. Breathtakingly scenic Mather Point is just a short stroll via paved walkway from the visitor's center, making it easy to push a stroller as you soak in the view. The park's shuttle bus runs year-round, allowing you to catch a ride when little legs get tired. If possible, stay at a national park lodge inside the park (like historic El Tovar Hotel right on the rim) to minimize travel time to and from the park each day.
3. Theme Park Vacations for Toddlers
With long lines and big crowds, even the most toddler-friendly amusement parks can be stressful. The key to a successful theme park vacation with a toddler is to try not to cram too much into each day. Yes, going at a slower pace and taking breaks means foregoing some rides, but your toddler won't know what he or she is missing.
The Disney theme parks in Orlando and Anaheim both rank among the best family vacation spots in the U.S., but consider starting with smaller amusement parks for little kids to see how your toddler reacts to all the sensory stimuli before planning a trip to a bigger theme park.
Most theme parks have special areas and pint-sized rides for toddlers, like Seuss Landing at Universal's Islands of Adventure in Florida and Camp Snoopy at Knott's Berry Farm in California. The Peppa Pig Theme Park in Florida was crafted with preschoolers in mind. Sensory-rich and interactive attractions are joined by screenings of episodes of the Peppa Pig television show, offering a relaxing indoor respite complete with comfy beanbags to help your family unwind.
4. Small Cities with Big Charm
April in Paris is a dream and New York is a wonderful town, but for a vacation with a tiny traveler, modest-sized cities with a gentler pace may be better places to travel with toddlers—and a great way to introduce them to the joys of city vacations. For toddler vacations with an urban twist, look to manageable cities close to your hometown.
In the Northeast, for example, compact Providence, Rhode Island, has enough to do without overwhelming little ones. It's home to the Roger Williams Park Zoo and Carousel Village, plus the hands-on Providence Children's Museum. Federal Hill is its authentic Little Italy, filled with restaurants where old-school waiters will squeeze your little one's chubby cheeks and sneak them an extra dessert.
Other good examples of small city vacation spots for toddlers include Asheville, North Carolina; Traverse City, Michigan; and Pigeon Forge, Tennessee.
5. Farm Stays
You're never too young to explore the field-to-fork connection and a farm stay vacation is a kid-friendly way to immerse yourself and your toddler in agricultural rhythms. Young children may not soon forget the wonder of pulling a carrot out of the earth, gathering fresh-laid eggs, or watching a cow being milked.
Try a rural New York family trip where you'll find one of the best vacations for toddlers at Hull-O Farms, which rents cottages a short walk from their barn. This family farm is home to cows, pigs, turkeys, goats, ducks, and horses. Farmers Frank and Shari are happy to let young guests help with simple farm chores and feed baby animals.
6. State Parks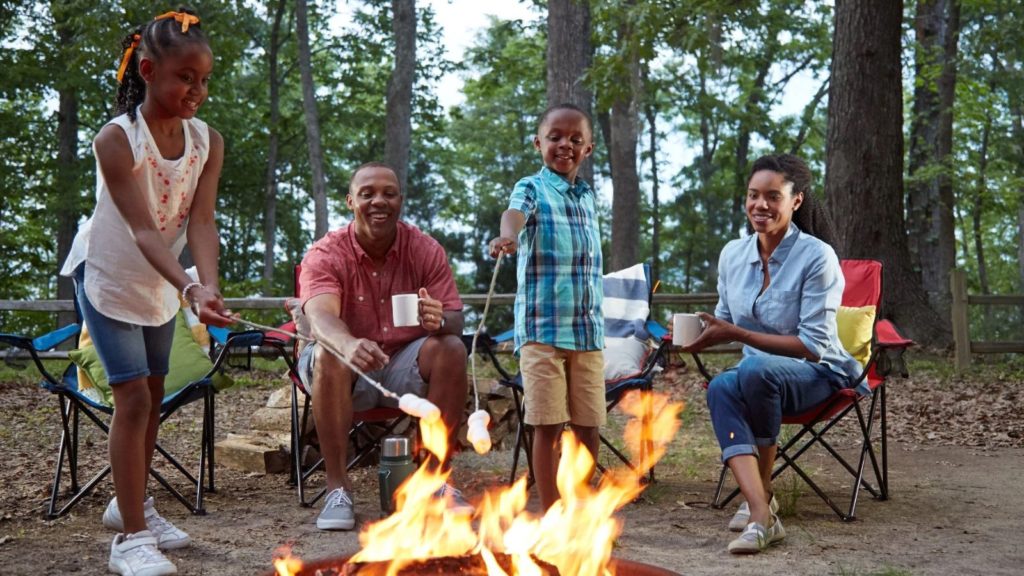 State parks are among the best places to travel with toddlers because they have all the appeal of national parks but are usually a less-crowded alterative. With more than 6,000 state parks in the U.S. spanning 14 million acres of land, you'll have your pick of toddler vacation spots close to home.
A particularly good choice for East Coast family vacations is Santee State Park in South Carolina, which sits on the shores of Lake Marion and offers flat hiking trails, picnic groves, and onsite cabin rentals for an easy-peasy vacation with toddlers.
7. Beach Getaways with Toddlers
A tried-and-true classic, family beach vacations are low-key fun for parents and little ones alike. Many toddlers enjoy building sand castles, splashing in the waves, and collecting seashells. Look for a beach with clean bathrooms, concession stands, and a shady playground for a break from the midday sun. If you can book a beachside hotel and avoid lugging your beach essentials to the sand each day, even better.
In Cape Elizabeth, Maine, guests of Inn by the Sea follow a private boardwalk that winds through a wildlife sanctuary to Crescent Beach. On the other side of the country, Shore Cliff Hotel in Central California's Pismo Beach overlooks the Pacific Ocean. An old-fashioned pier and wide beach are the stuff that California family vacations are made of.
8. Train Vacations for Toddlers
There's something magical about train trips with toddlers. Parents and children have time to get cozy and watch the sights unfold together without navigating traffic or worrying about getting lost. With no lengthy airport security lines, no limits on the amount of liquids in your hand luggage, and no cramped seats, getting there via train—wherever there ends up being—may be the best part of your toddler's vacation.
Consider Amtrak's Coast Starlight from Seattle to Los Angeles, showcasing the towering peaks of the Cascade Range, lush forests, and swathes of Pacific shoreline. Children ages two to 12 receive a 50 percent discount on Amtrak vacations, while kids under two ride free on an adult's lap.
9. Staycations with Toddlers
A getaway close to home can be a standalone vacation or a useful trial-run to prepare for a longer trip, minus the lengthy family road trip or crankiness that comes from flying with kids. Staying home on vacation means you're saving on all kinds of costs that come with travel—hotels or vacation rentals, flights, rental cars—and can instead invest that money in exploring your own home town. Check out theaters, beaches, and zoos close to home, or turn your backyard into an outdoor oasis and invite friends over for a pool party or outdoor movie night under the stars.
An overnight at an airport hotel is another way to make a staycation-style toddler vacation feel extra special. In Los Angeles, for example, the Hyatt Place/Hyatt House LAX offers midcentury design, spacious rooms with full kitchens, pack-n-play cribs, a swimming pool, and complimentary breakfast for a reasonable nightly rate. It's located just minutes from some of the South Bay's best beaches, and for airplane-loving kiddos there are plenty of opportunities for plane spotting.
10. Multigenerational Vacations and Cruises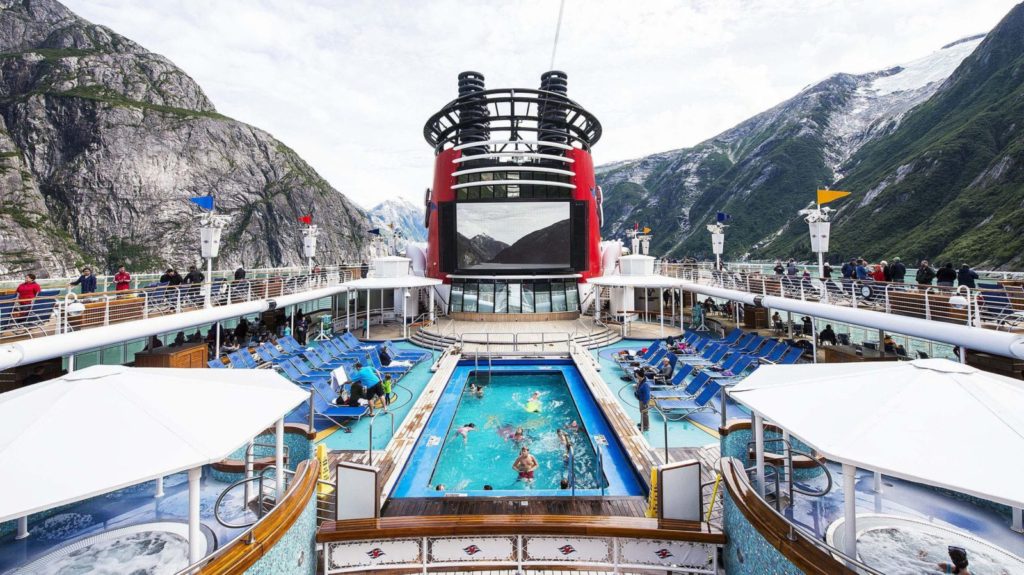 Shared travel experiences strengthen family bonds, and multigenerational family vacations are great because they also come built-in babysitters eager to spend a little extra time with your toddler. Among the most popular toddler vacations with multi-gen groups are family cruises, which generally include meals and entertainment, have activity options for all ages and physical capabilities, and sometimes even let kids cruise free.
More from FamilyVacationist:
As parents and travel experts, we select every product, destination, and attraction we recommend based on independent research, strong reviews, and product testing. Some products are sent to us for free and some visits are hosted, with no incentive to offer a favorable review. If you buy an item through a link on our website, we may earn a commission.
Source https://www.beaches.com/blog/vacation-ideas-for-families-with-toddlers/
Source https://traveltriangle.com/blog/best-international-places-to-travel-with-toddlers/#:~:text=Some%20of%20the%20beautiful%20places%20that%20you%20can,creating%20beautiful%20memories%20to%20cherish%20for%20a%20lifetime.
Source https://familyvacationist.com/best-vacations-for-toddlers/