International Phone Use While Traveling Abroad: How to Use Your Phone Internationally
Technology has made access to information more convenient than ever before. In fact, it's become so streamlined that we, as consumers, can become complacent. When abroad, it can be easy to forget about the excessive charges associated with data use during international travel. Unfortunately, this mindset could lead to a nasty surprise on your cell phone bill: extra charges equaling hundreds to thousands of dollars.
You've prepared your passport, double-checked that you have the proper vaccinations and medical care, and converted some cash to the local currency — so why not take some extra measures to prepare your phone as well? Avoiding an outcome like this requires taking steps to prepare your phone for international use.
Prior to setting foot in an airport, be sure to check with your carrier to ensure that your phone can be used outside the country, discuss potential charges that may apply, potentially look into temporary international travel plans, and more. This guide will provide advice on completing each of these steps, keeping you equipped with the data you'll need overseas without breaking the bank.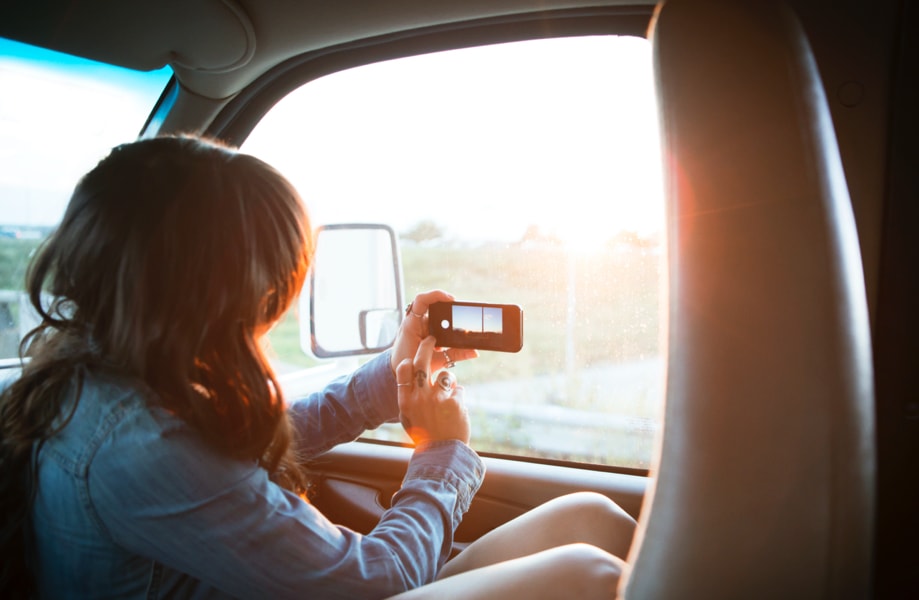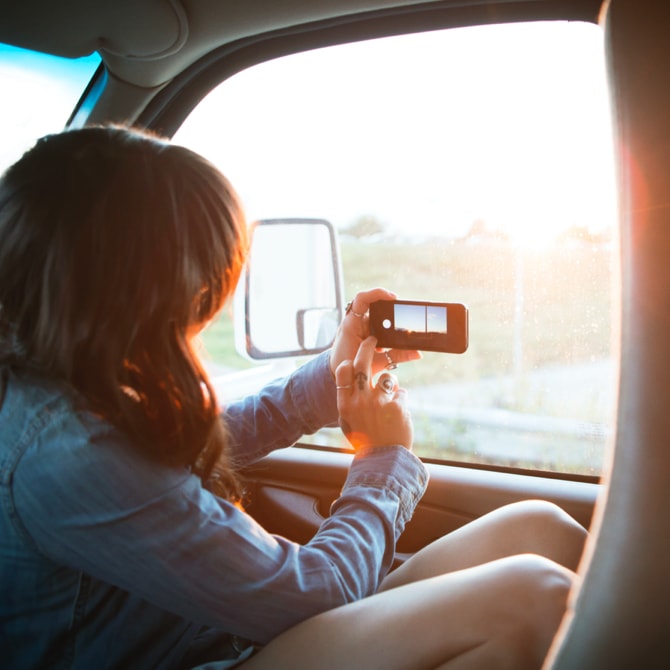 Utilize a Temporary International Travel Plan
Speak to your cell service provider about the best way to handle international travel. Different mobile providers offer varying degrees of coverage in different countries, and it's important to determine whether your current plan and device will be compatible with the network wherever you're going. In some cases, it may be prudent to invest in a temporary international travel plan, as this may lead to lower charges overall.
International travel plans allow you to utilize your phone's apps, texting, maps, and other online features without having to pay for roaming rates. An international plan is a service that lets you use your phone in other countries. For instance, while most Verizon phones are global devices, some are not. If you have a Verizon plan, you can use the international trip planner to determine what you'll need to do to have access to data when you'll need it.
International cell phone plans can be purchased as a month-to-month plan, on a "pay as you go" basis, or as an international day pass (in which you receive a set amount of data each day). An example of the latter is Verizon's TravelPass, which generally incurs a fee of $10 a day per line. Weigh your options to find a plan that is compatible with your device, meets your data needs, and provides a good value.
Check Your Phone's Band and Frequency Ranges
In some instances, your mobile carrier will be unable to provide service to you at your travel destination — or the service you get may leave something to be desired. In these cases, you may need to bring your unlocked phone to a new carrier on a short-term basis.
Unfortunately, this can be complicated by your phone's band and frequency ranges. But what do these terms mean? Let's take a step back. Frequencies refer to vibrations in a medium. In simple terms, your phone's frequency is the wavelength on which it is transmitting information. This is important to prevent interference from different carriers. If you've ever heard static on the radio or seen odd visual artifacts while watching satellite TV, you've experienced interference. Your phone would suffer from similar issues if it wasn't for the way cell phones handle frequencies.
Accordingly, each mobile provider operates on different frequencies and bands (ranges of frequencies). If your phone's frequency or band is incompatible with those that a carrier is operating on, you will not be able to use that device with that carrier.
You can determine your phone's frequency band by contacting your current mobile carrier. With this information, review the following carrier frequencies and bands to determine which carriers are compatible with your mobile device:
GSM/HSPA/HSPA+ 1900 MHz, 1700/2100 MHz
The bolded bands represent each carrier's "main bands." Note that the device must be compatible with at least one main band to work on the network. If your device has many frequencies/bands in common with your carrier, you will experience superior service.
Unlock Your Mobile Device
Frequencies and bands aren't the only restrictions to consider; there is also the issue of locked devices. A locked mobile phone is one that has a software lock on it, preventing you from using it on another carrier's network. An unlocked device is simply one that lacks this restriction.
A locked phone might be less-than-ideal for international travel. If you'll be going to an area without adequate service from your carrier, you may need to temporarily switch carriers. With a locked phone, however, this is not possible.
If you need to switch providers to get service in a specific area, you can either buy an unlocked phone or take measures to unlock your current device. If you own your phone, most carriers are willing to unlock your phone. In some cases, this is done automatically. With Verizon, devices are unlocked automatically 60 days after the date of purchase.
Rent or Purchase a Prepaid International Phone
Some service providers offer prepaid international plans with phones that are already unlocked and ready for use abroad. These come in many flavors, from those with unlimited long distance calls to those with standard pay-per-minute options.
Additionally, some U.S. mobile carriers and other national services have phone rental programs. Check first with your service provider, as you may be able to get a discount on a rental device for already being a loyal customer. Note that you may also be able to rent a local cell phone at your travel destination, though this tends to be a more expensive option.
Replace Your SIM Card
A SIM (subscriber identity module) card is a tiny memory chip that stores data about your cell phone use. A SIM card also stores data on its country of origin and the mobile carrier you use. These can be easily transferred from one mobile device to another, which makes switching mobile devices for international travel a simple process. They come in three different types: standard, micro, and nano. If you need to change devices and have a compatibility issue due to each device using a different type, you can use a SIM card adapter or consult your carrier for assistance.
By moving your SIM card to a new device, you are able to make and receive calls and texts with that device, as well as access cellular data. If you move your SIM card to a new device, your phone number will move over to the device that you put it in. Your old device will lose much of its functionality until the SIM card is returned to it.
Alternatively, you can get a local SIM card, which means you will also get a local phone number. Getting a card from a local- or country-specific provider may be necessary to use the device, depending on your destination.
Avoid Data Roaming and Other Charges
When you use data on your mobile network while abroad, you are doing what is known as data roaming. While data roaming has a bad reputation for causing high charges when used with wild abandon, it can be a useful and convenient tool for keeping in touch with others and using online tools at a moment's notice.
Before deciding on whether to use data roaming, however, it's important to do some research and find the right roaming plan for you. Determine if your carrier has any international roaming arrangements to determine precisely how much you can expect to pay for the data you will use.
You should also inquire about possible methods of tracking your data usage while abroad, as this can help you regulate data usage to keep your bill at a reasonable level. Some mobile carriers allow you to set data roaming caps for this same purpose.
If you would like to lean on Wi-Fi networks to keep cellular data charges down, be sure to turn data roaming off in your phone settings, as noted earlier in this guide. This will help you limit roaming charges and any other related fees.
Turn Off Your Cellular Data
Cellular data, also known as mobile data, refers simply to the transmission of data via a cell phone. Excessive cellular data use can lead to high charges on your cell phone bill. Having your phone constantly searching for a familiar network can also burn through your battery. If you opt not to sign up for an international plan, or make other arrangements to be able to use your normal phone while abroad, you likely need to turn off cellular data entirely to avoid roaming fees or data overages, as well as a shorter battery life. To turn off cellular data, go to your mobile device's settings, then disable any settings related to mobile/cellular data or data roaming.
The key difference between a Wi-Fi network and cellular data use is that the former involves connecting to a modem, while the latter does not. Because Wi-Fi uses an existing network, you won't need to worry about additional data charges for using it.
Whenever possible, you may want to rely on Wi-Fi connections rather than cellular data, as this will result in fewer extra charges to your account. Just be aware of cybersecurity best practices when accessing public Wi-Fi networks, such as using a VPN for safe Wi-Fi access.
While relying primarily on Wi-Fi may seem restrictive, there are many communication alternatives you can use via a Wi-Fi connection. This includes applications like:
Facebook Messenger;
Google Hangouts; ; ; ; .
In addition to tools such as these, you can also maintain contact with loved ones via social media apps such as Facebook, Instagram, or Twitter. Further, some cell phone providers, such as Verizon, have Wi-Fi calling options, as well as mobile hotspots to enable Wi-Fi access on the go.
Keep Your Phone Charged
Reliable access to the online information and tools you'll need overseas requires more than just an adequate carrier plan; it also means keeping your phone in working condition. Even the most robust international data plan can be rendered useless if you don't have methods to actually keep your mobile devices charged.
The first consideration at hand is finding the right electrical plug adapter for your travel destination. There are 15 different plug types, and different countries use varying combinations of these types. Invest in appropriate adapters so that you can reliably charge your mobile devices during your travels. You can find international wall charger kits that can make this a substantially easier process.
Another point to consider is the possibility of bringing an external battery pack to keep your phone charged when you don't have access to an electrical outlet. Battery accessories come in a wide range of shapes and sizes, including portable power banks and even phone cases with built-in batteries. Keeping one of these on hand can be a lifesaver during your travels.
In Case of an Emergency
A phone emergency may not be as urgent as a medical emergency, but it can certainly put a damper on your travel plans all the same. There are measures you can take to mitigate your chances of experiencing a phone emergency, as well as to be prepared to react quickly when one occurs.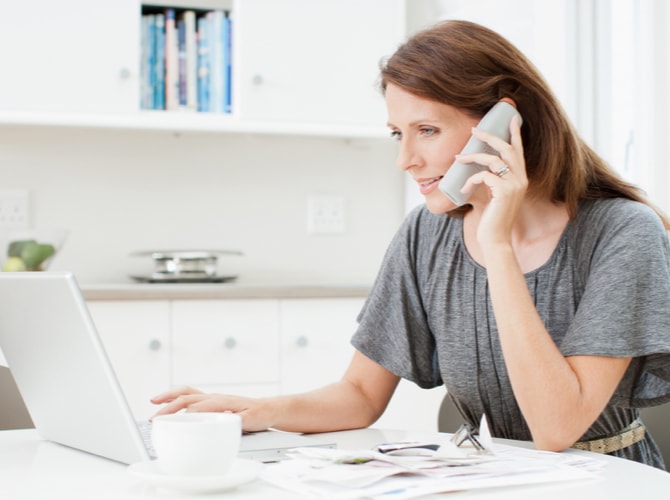 What to Do if You Lose Your Cell Phone While Traveling Abroad
Know what to do if your phone is lost or stolen while traveling outside of your country. If this situation happens to you, do the following:
1. Use Your Device's "Find My Phone" Feature:
Many devices now come with features that leverage GPS technology to help you find your phone from another device, should it be misplaced or stolen. If your phone is still on, this may be an effective way of quickly locating it.
2. Call or Text your Phone From Another Line:
If another person has your phone, they may respond to a call or text. If you forgot your phone in the hotel lobby, for instance, this tactic may help hotel staff return your property to you. If the person with your phone answers your calls or texts by making demands, report the situation to the local authorities.
3. Contact Your Mobile Carrier:
A representative from your service provider may be able to guide you through the process of getting your phone back — or at least locking down your device and account so that it cannot be used for unauthorized purposes.
4. Check Your Financial Accounts & Change Passwords:
If you no longer have access to your phone, someone else might. Your phone might be used to access your accounts, from social media profiles to online banking. Take time to change the passwords for each of your accounts. Further, review your financial accounts to determine if your phone has been used to conduct any fraudulent purchases. While this is a time-intensive step, it is a vital method of preventing identity theft.
5. Remotely Erase Your Phone:
Another common feature of modern smartphones is the ability to remotely erase your phone's memory. This is a last resort, as erasing your phone prevents you from tracking it down through some of the other methods listed above. If you won't be able to get your smartphone back, doing this step will at least prevent your personal information from being accessed by unscrupulous individuals.
To prevent your phone from being lost or stolen in the first place, be sure to take the following actions before you set off on your travels:
Be sure to secure your phone with a lock code. You can access the security settings of your phone to add this. Your lock options and the process for applying them differ from device to device, so it's important to take some time to familiarize yourself with this process. Doing so can prevent thieves from accessing your personal information.
Update your settings to make full use of any "find my phone" or "lost mode" options. While it's easy to overlook the usefulness of these features, they can be a great help during a phone emergency of this nature.
Don't forget to back up your phone. You may be able to back up your phone's data on your desktop computer or back up your phone on the cloud.
Invest in a wireless phone protection plan. These can help you get a new device quickly and affordably. Contact your mobile carrier to explore your options in this regard.
Who to Call During an Emergency While Traveling Abroad
One preparatory step you absolutely can't skip is putting together a list of emergency contacts. Each contact should be saved in your phone's address book, but you should also keep a physical copy of this list in case you are left without access to your own phone.
This list should include family members, friends, your house sitter, and more. If you need guidance when crafting your list of emergency contacts, consider including the following as a minimum:
Be sure to secure your phone with a lock code. You can access the security settings of your phone to add this. Your lock options and the process for applying them differ from device to device, so it's important to take some time to familiarize yourself with this process. Doing so can prevent thieves from accessing your personal information.
Emergency lines — "911" won't work abroad, and many countries have unique numbers for different types of emergency services. You can find a list of emergency numbers for different countries online;
Your nearest U.S. Embassy;
The local police's phone number;
Your doctor — if you experience urgent medical needs or lose vital medications, you must be able to quickly get in touch with your healthcare provider.
Note that your phone may not be able to make calls to every number on this list. In some instances, you may need to use a local SIM card to make calls to essential contacts. If this is true for you, strongly consider investing in a second line for local use during your travels.
Does Verizon Work In Croatia? (Answer, Verizon Wireless International Roaming Plans, TravelPass, Use Your Phone In Croatia, TravelPass Countries, and Coverage Map)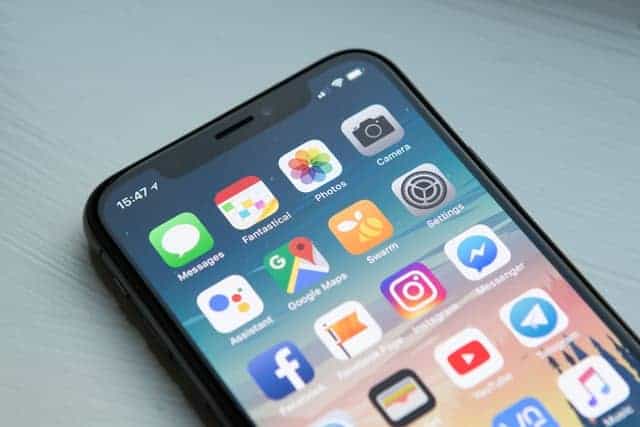 When traveling to Croatia, it's important to find out if your cell phone company offers coverage. So, does Verizon work in Croatia, and how good is the cell phone coverage?
Yes, Verizon works in Croatia. Verizon offers high-speed 4G LTE coverage throughout the country in partnership with local service providers.
While using your Verizon Wireless is a great way to stay connected on your trip, you should know a few things before you go. Otherwise, you could pay excessive international calling, text, and data usage fees. Continue reading to learn more about using your Verizon phone when visiting Croatia.
Does Verizon Wireless have service in Croatia? (Correct answer)
Verizon Wireless has excellent 4G LTE service across Croatia through its partnerships with local providers.
Can I use my Verizon phone in Croatia?
Yes, your Verizon phone will work in Croatia. To avoid high roaming charges, you should sign your iOS or Android smartphone up for Verizon's international TravelPass or monthly international plans.
Will my Verizon iPhone work in Croatia? (Smartphone answers)
Yes, your Verizon iPhone will work in Croatia. While the 4G LTE network reception is good, you should purchase one of Verizon's international packages to avoid high roaming fees. Alternatively, you can buy a prepaid SIM card at the airport for international phone service on arrival.
Does Verizon charge for roaming in Croatia? (International roaming rates)
Yes, Verizon charges for roaming in Croatia unless you have activated Verizon's TravelPass or their monthly international plan. Suppose you don't buy Verizon's TravelPass, sign up for an international calling plan, or get a local SIM card. In that case, you'll be charged the following Pay as You Go international roaming rates in Croatia:
$2.05 per MB (megabyte) – that's $205 for every 100 MB!
$1.79 per minute (outgoing and incoming calls to your phone number)
50¢ per sent text message (SMS or MMS)
5¢ per received SMS/25¢ MMS
How do I avoid Verizon roaming charges in Europe?
There are a few ways to avoid being charged by Verizon for international roaming in Europe. One way is to purchase an international travel pass, which gives you a set amount of data and minutes to use while abroad. Another solution is to put your phone on airplane mode and instead connect to local WiFi hotspots to avoid international data charges. Finally, you can turn off data roaming altogether in your phone's settings. If you need to make calls while you're abroad, you can use a VoIP app like Skype or WhatsApp to avoid using your regular minutes.
Does Verizon TravelPass work in Croatia? (Make calls, send texts, and use data for $10/day )
Yes, Verizon Travel Pass works in Croatia. Once you arrive in Croatia, you can use TravelPass immediately to make calls, send texts, and use data.
The Travel Pass international roaming plan costs $10 every day you use your phone in Croatia. You don't need to cancel TravelPass as you will only be charged for the days you use your phone abroad.
What is Verizon's TravelPass? (Intrernational Roaming Plan)
Verizon's TravelPass is a service that lets you use your phone's domestic talk, text, and data allowance like you do at home in over 210 countries and destinations. For example, if your Verizon plan has unlimited data, calls, and text messages per month, TravelPass lets you use these same limits in Croatia. Remember that 5G/4G LTE data with TravelPass only applies to the first 0.5 GB per day. After you've reached this limit, Verizon will reduce speeds to 2G. If these speed restrictions are a concern, additional high-speed data beyond this limit is available for purchase.
Verizon offers TravelPass for a daily fee ($5 in Mexico and Canada, $10 in Croatia and all other countries). Customers can add TravelPass to their existing Verizon Wireless plan online through the My Verizon app or by sending a text message with the word Travel to 4004. You'll only pay for the days you use data in the country and will never be charged when you use your mobile phone within the US.
TravelPass Countries (What countries does Verizon work in?)
Verizon offers its TravelPass service in 210 international countries and destinations.
How to activate Verizon's TravelPass (Text, Website, My Verizon App, or Call Customer Service)
Below are four ways to activate Verizon's TravelPass and enjoy international calling, texting, and high-speed data while overseas.
Text the word TRAVEL to 4004 from the cell phone you want the TravelPass to be on. You will receive a confirmation by text confirming that it has been added to your account. No need to sign into your account; it's all by text!
Add a TravelPass on Verizon's website. You'll see the option to add the pass when you view your account details. Choose the location and dates for your trip, and select the devices you want to add TravelPass access to.
Using the My Verizon App, add TravelPass.
Call Verizon's customer service and ask them to add the plan to your account.
After Verizon's TravelPass activation process is complete, you'll be good to go when you land in Croatia or another country. You can even use it in multiple countries in one day!
Note: To sign up for Verizon's TravelPass, you must have an existing Verizon plan. If you don't have a Verizon cell phone plan, you can sign up for one online.
Verizon's monthly international plan
Suppose you're on a trip lasting more than ten days. In that case, Verizon's monthly international plan is a plan that's more affordable than their TravelPass offer. A monthly international plan is an excellent option for travelers to use data, make calls, and receive texts while saving money on an extended trip.
For $100 per month, Verizon's international plan gives you 5 GB of data, 250 minutes of calling, and 1000 sent texts in more than 210 countries and destinations. Data usage over 5 GB costs $20 per additional gigabyte.
Verizon coverage map
The Verizon Wireless international coverage map is an excellent resource when you are planning a trip or if you are already traveling outside the US. The Verizon coverage map shows the countries where your phone will receive cell service, as well as the type of network coverage available.
For example, Verizon offers 5G high-speed data service for mobile phones in some countries. In others, it provides 4G LTE data service, which is still great for internet access. The map is easy to use and is a valuable resource for travelers. Before buying an international plan, subscribers can use the map to check where their phone will work on the Verizon network.
Remember: Even though the map might show there is service in an area, remember that factors including the equipment you're using, the area's terrain, how close you are to buildings or trees, and the weather can impact the cell phone service your receive.
What is an unlocked phone?
An unlocked phone is a cellphone that is not restricted to use with a single carrier. An unlocked phone can be used on any carrier's network, giving the owner more freedom and flexibility when choosing a service provider. Unlocked phones are often more expensive than locked phones, but they offer greater value in the long run.
How get your phone unlocked (Use your Verizon phone internationally)
Generally, Verizon phones are locked by default, so you'll need to ensure that your phone is unlocked before trying to use it on one of the cellular networks in Croatia. Call the customer service number or visit a Verizon store to unlock your phone. Be sure to have your phone's IMEI number when asking them to unlock your phone, as it will be required.
There is no charge to unlock your phone, but it may take up to 48 hours for the unlock to be processed. Once your phone is unlocked, you can use it with any GSM carrier inside or outside the United States.
One advantage to choosing a factory unlocked phone is that you don't have to do anything before putting in a sim card from your preferred carrier.
Verizon international services support phone number (Get help outside the US)
Verizon offers international services support by calling +1 (908) 559-4899 or using Verizon's toll-free phone number for their country from any landline. The toll-free number from Croatia is 0800-806028 (dial the number exactly as written).
Customers traveling internationally can call these phone numbers to speak with a customer service representative 24 hours a day, seven days a week, for help with billing, technical support, and other questions.
How to buy a sim card in Croatia
There are several ways to buy a local prepaid SIM card in Croatia. The most common way is to purchase a prepaid SIM card from one of the three local mobile phone network operators (Hrvatski Telekom, A1, and Telemach) or a Mobile Virtual Network Operator (MVNO) like Bonbon or Tomato. You can buy a SIM card at the airport on arrival, from phone stores, supermarkets, or even some convenience stores.
After installing the Croatian SIM card in your phone, choose a pay-as-you-go plan that matches your calling, texting, and data requirements. Reloading your sim card credit is relatively inexpensive if it runs low.
If you have a cell phone that supports eSIMs (newer iPhones), you can buy an eSIM online through providers such as Airalo for $5 for 7 days of service or $10 for 30.
Remember: Keep your Verizon sim card as you need it when returning to the US.
Using WiFi versus getting a data plan in Croatia
There are pros and cons to using WiFi or getting a data plan in Croatia. WiFi allows you to use the internet for free at resorts, hotels, Airbnbs, and in public places like cafes, restaurants, and libraries. The downside to WiFi is that you won't be able to use the internet, make phone calls, or receive texts when you're out and about. That said, you can still use free WiFi calling and texting using Skype, iMessage, Google Voice, or Whatsapp when you have a WiFi network connection.
A data plan will give you coverage across the country, but it's not free. Ultimately, your best option will depend on your specific needs (Whatsapp, FaceTime video calls, iMessage, Skype, Google Maps/Waze GPS navigation for directions, web access), travel plans, and budget.
Does Verizon use CDMA or GSM phones?
Verizon used CDMA phones in the past but has since moved onto the new HD Voice LTE standard. Verizon's LTE network powers its 5G, 4G LTE, and 4G service. Since Verizon no longer relies on CDMA, most customers have a phone that supports using a sim card from a GSM network, like those used in Croatia.
International carriers use the GSM network standard with 900/1800 MHz frequency bands, which means you can use your Verizon phone overseas. If you're wondering, CDMA and GSM stand for Code Division Multiple Access technology (CDMA) and Global System for Mobile Communications (GSM), respectively.
What is Verizon global mode?
Verizon Global Mode is a setting on your Verizon device that allows you to use it while traveling internationally. When you turn on Global Mode, your device will search for and connect to international roaming partners' networks, giving you the ability to make and receive calls and texts, as well as use data, just as you would at home.
Do I need to notify Verizon of international travel?
Yes, you should notify Verizon of your international travel plans. You can do this by calling customer service, logging into your account online, or using the My Verizon app.
Once you have notified Verizon of your travel plans, they will be able to make sure that your account is properly set up for international use and recommend money-saving international roaming packages. This will help ensure you have the best possible experience while using your Verizon device abroad.
Does Verizon work in Ukraine?
Yes, Verizon works in Ukraine. Verizon has 3G coverage in major cities and towns and 2G in rural areas. Roaming is available on the Kyivstar and Vodafone networks.
Does Verizon work in Switzerland?
Yes, Verizon does work in Switzerland. You should sign up for a Verizon International Plan to avoid roaming charges in Switzerland. For more information, please visit the Verizon website or call customer service.
Does Verizon work in Kosovo?
Verizon has 4G LTE and 3G coverage across Kosovo. To use your phone in Kosovo, consider signing up for Verizon's TravelPass offer to avoid high roaming charges.
Frequently asked questions about Verizon service in Croatia
People often have questions about Verizon's service in Croatia. Below are the answers to some of the most frequently asked questions.
How well does Verizon work in Europe?
Verizon is one of the biggest cell phone providers in the United States, and they have excellent coverage throughout most of Europe. I have used Verizon while traveling in Europe and never had any reception or service problems. Overall, I was very pleased with Verizon's service in Europe. I would recommend them to anyone looking for a reliable cell phone provider while traveling abroad.
Are all Verizon mobile phones able to work internationally?
While most Verizon mobile phones work internationally, some older phone models do not support global service. Verizon's international trip planner includes a tool that will tell you whether your particular phone will work internationally or not . If you can't bring your own device, you can buy an unlocked phone for $100 to $200.
Does Verizon have free international?
No, Verizon does not have free international. You should purchase a Verizon travel pass to use your service while abroad.
Does roaming need to be on for Verizon Travel Pass?
To use your Verizon Travel Pass, you must have roaming enabled on your phone . Otherwise, you will not be able to connect to the Verizon network to use Travel Pass.
Does Verizon Travel Pass activate automatically?
No, Verizon Travel Pass does not activate automatically. You must manually activate it before you travel. After adding it to your account, your Travel Pass will automatically renew on the days that you use your device in a foreign country.
Does T-Mobile work in Croatia?
Yes, T-Mobile works in Croatia. T-Mobile users have reported receiving excellent high-speed coverage throughout the country.
Although T-Mobile offers free international data, it is at slower 2G speeds. Consider adding a T-Mobile data pass (available in daily, weekly, or monthly versions) for higher-speed data.
Does at&t work in Croatia?
Yes, at&t works in Croatia. You can use your at&t phone to make and receive calls and access data services. Still, depending on your contract, you may incur additional charges for using your phone abroad.
To avoid high international roaming charges, add at&t's international day pass plan for $10 per day to enjoy unlimited calls, texts, and high-speed data.
Can I use my Verizon phone in Italy?
Yes, you can use your Verizon phone in Italy . You should subscribe to the company's TravelPass offer to avoid excessive charges.
Does Google Maps work in Croatia? (Plus offline Google Maps trick)
Yes, Google Maps works in Croatia. You can use it to find directions, see traffic conditions, and view satellite imagery of the country. Besides Google Maps, Waze also works well.
How to download offline maps
If you don't have an international data plan or a local SIM card (or are worried about poor service), here are the steps to use Google Maps in Croatia without cell service.
While connected to WiFi, open the Google Maps app on your phone or tablet.
Type in 'Croatia' into the search box.
At the bottom of the Google Maps app, tap the word 'Croatia'
Tap the three dots (…) in the top right of the menu appears.
Select 'Download offline maps'.
Use the selection box to choose the area of the map of Croatia that you want to use offline.
Tap on the "Download" button in the bottom-right corner of the screen to download the offline map.
Once the offline map finishes downloading, you can use Google Maps in Croatia without worrying about cell service.
Conclusion
In conclusion, Verizon works in Croatia, and according to the Verizon community, the 4G LTE coverage is excellent.
While every effort is made to ensure the accuracy of the information on this website, we are not responsible for any mistakes, errors, or omissions.
You might also like:
Does Verizon work in Spain? See the answer, Verizon international plans, how to use your phone, coverage map, and prepaid sim cards.
Does Verizon work in France? See the answer, use your Verizon phone in Europe, international roaming plans, coverage map, and sim cards.
Does Verizon work in Portugal? See the answer, use your Verizon phone in Europe, international roaming plans, coverage map, and sim cards.
Does Verizon work in Greece? See the answer, how to use your Verizon phone in Greece, international plans, coverage map, and sim cards.
Does Verizon work in England? Answer + use your phone in England, do Verizon phones work in the UK, international plans, and coverage map.
Best mobile phone plans in Europe for tourists 2022
Do you already know wich Mobile phone plans in Europe to contract? We will show you the best chips for you to use your mobile phone at will, with high- speed internet, where to buy, how it works and all the tips that will make a difference in your trip. If you are planning your trip to Europe know that to use your mobile abroad you need to activate your international roaming on your current SIM card or buy a prepaid international SIM card.
How does works the mobile phone plans in Europe ?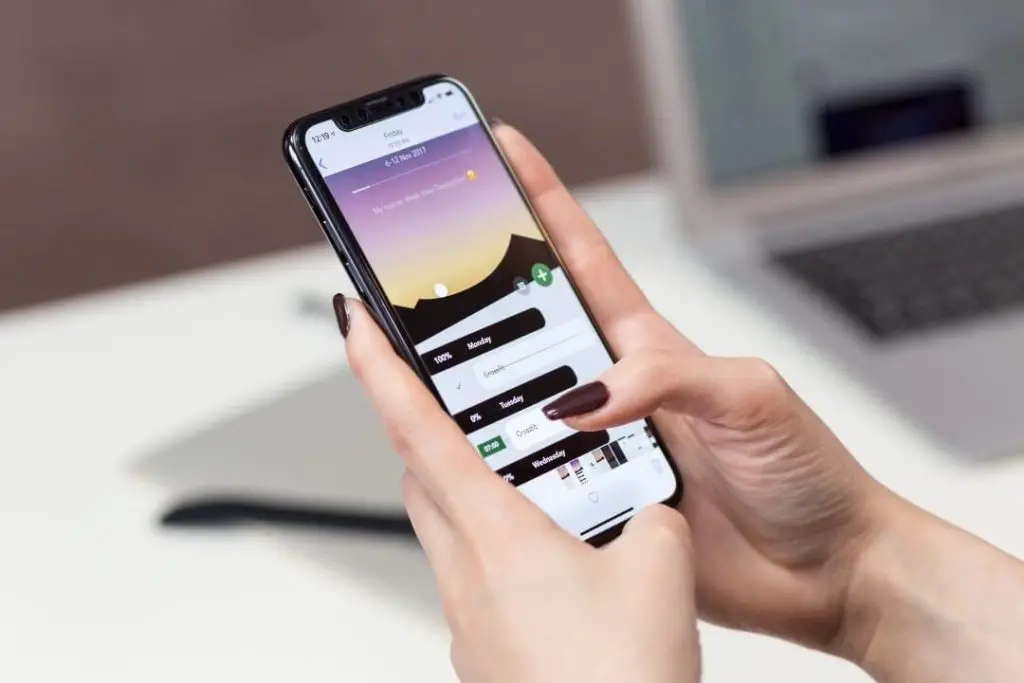 International roaming is when you use your mobile phone in a country other than your home country. Because you're outside your coverage area your carrier charges you roaming fees, which is what we call international roaming. Although each operator has its specific way of charging you, they all have one thing in common: the excessive cost of the fees. This may seem like the easiest way to do it, however it is the worst choice you can make since the bill gets very expensive due to the absurd prices. So, buying your prepaid international chip is the best option, you can buy in the country you are going to travel, or before boarding, the advantage of buying in advance is that when you are on the plane going to your destination in Europe you can use the internet at ease. As there are a few chips on the market, we've prepared a list of the best options:
International Chip Mysimtravel
Lyca Mobile Chip
Chip Free
Chip Orange
International Chip Mysimtravel
Do you already know the best chips to travel to Europe? The International Mysimtravel chip can be purchased in advance online in an easy way, after the purchase is just wait and they deliver it to your home, you can choose the internet package of your choice, prices range from 30 to 98 dollars.
The simplest package costs 30.08 USD it comes with the eSIM electronic chip plus credits for 2GB during 30 days, accepted in 35 countries: Austria, Belgium, Bulgaria, Switzerland, Cyprus, Czech Republic, Denmark, Estonia, Spain, Finland, France, United Kingdom, Guadeloupe, Greece, Croatia, Hungary, Ireland, Israel, Iceland, Italy, Liechtenstein, Lithuania, Luxembourg, Latvia, Malta, Netherlands, Norway, Poland, Portugal, Romania, Russia, Sweden, Slovenia, Slovakia, United States and Germany.
The chip has a quality signal, works in the most distant cities of the interior and even on ships, through it you can do everything with your phone, access social networks, use the chip as a car GPS, voice and sms services, among other functions. The chip has prepaid 4G internet, keeps your number and WhatsAap local (optional), various chip formats (regular, micro and nano), manual explaining how to activate it, 24 hour chat to help you choose the best package, service in case of any problem, application to track your balance, how much you used the package and if you want to buy more you can reload on the spot. Moreover, it does not lose validity, when you make the first purchase you pay the value of the chip plus the value of the plan, it's all built into that first value, but the next time if you want you can reload this same chip and pay only by the value of the plan, so a tip for you to save on your next trips: save your chip.
Lyca Mobile Chip
Lyca Mobile is a mobile virtual network operator that operates in 60 countries, has SIM cards and low-cost international calls, is available for purchase online, its cheapest plan is the Lyca S package for €9.9 with unlimited national calls, unlimited international calls to 50 countries, unlimited national sms, EU roaming, mobile internet 15GB up to 30 days. If you want to recharge or add a new package you can do so quickly and conveniently through the official Lyca Mobile website, where you will also find a manual, contact assistance, FAQs, the conditions of use of the packages during your trip in Europe and more. The operator promises to offer the flexibility, freedom and connection you need for a low cost. To activate your Lyca mobile SIM card you need to add your SIM card, enter your new number or PUK code along with the digit ICCID that can be found on the SIM pack, then click the "continue" button and enter your personal information.
Chip Free
Free is a new mobile and internet service provider in France, launched by telecommunications company Iliad in 2009. The operator has three mobile plans ranging from €2 to €19.99. The cheapest plan of €2 is for a month and offers 2h calls to mobiles and landlines in mainland France and departments abroad, and also to landlines of 100 destinations, unlimited sms/mms and 50MB 4G internet in France, abroad it offers 2h calls of 50MB/month package. This is a simple plan and focused on the French territory, so if you want more internet or this is not your destination choose the 9.99€ package that offers 4G internet 70GB in France and 10GB in Europe, unlimited calls and sms / mms in Europe. Free provides some services included in all packages, they are:
Telephone assistance
Rejection of anonymous calls from mobile services, voicemail, etc.
Free and unlimited Wi-Fi throughout mainland France
Receipt of invoice via e-mail
Directory and prospecting
The operator is recommended by 94% of its subscribers, offers customer service every day from 7am to midnight on the phone 3244 or by video with Face to Free, has free shops in more than 130 places in the French metropolis, offers quality 4G network (more than 99% of the population covered) and advantageous prices for the whole family.
Chip Orange
Orange is a French operator, one of the largest in France. With the Orange chip you will be able to visit more than 40 countries in Europe, whether they are part of the European Union or not. All plans allow you to make local and international calls to mobile phones and landlines, the amount of hours will depend on your package, share the internet and send SMS to anywhere in the world. The cheapest package is 2.99€, offers 2 hours of calls in France and
European areas, unlimited sms/mms in these same regions, 100 MB of mobile internet usable in mainland France and Europe. The site offers exclusive promotions, 100% secure payment, free delivery, pick up in store within 2 hours and 24 hour support.
Traveling to Europe is guaranteed to take many selfies to post on instagram and now that you know how to use your phone in European territory, the two possible options: activate your international roaming or buy a prepaid international chip. The international roaming although more practical is more expensive, so we suggest in the article the purchase of an international chip, which will offer you several services and the best with a low price.
With the best international chips (Mysimtravel, Lyca Mobile, Free, Orange) and the cheapest plans you can choose the best chip and plan for you, which is very relative, because although the four options are good it will depend on your final destination, number of days you will spend traveling and your personal preference (internet, connection or sms/mms), tell me "Which option you liked best? Besides the chip there are other essential items for your trip to be perfect, for this you'll need international travel insurance, be up to date with the COVID-19 vaccine and vaccination card, mandatory health form and more, to learn about these items visit What you need to travel to Europe in 2022. Still not sure which country to visit? Come and discover 5 cities to visit in the European winter.
Source https://www.verizon.com/info/technology/international-cell-phone-use/
Source https://www.tipwho.com/article/does-verizon-work-in-croatia-phones-international-travel/
Source https://travelstoeurope.com/travel-tips/mobile-phone-plans-in-europe-in-2022/