What Does Adventure Travel Mean To You?
When I'm travelling, I always look out for the more adventurous options. I've ridden on the backs of numerous trucks, most memorably almost being crushed by a cargo of 20 gallon water containers.
More often than not, my adventuring has taken the form of a bus out to a small town where few tourists go, hoping to see historical sites or to admire beautiful rural landscapes.
I've also walked in some spectacular parts of the Bolivian countryside, and travelled up an Amazon tributary into the jungle.
'Adventure travel' is all about your perspective
It's incredible to read about other travellers reaching the Everest Base Camp, or camping beneath an active volcano – stories that are truly inspirational. But I can't ever imagine myself doing anything quite as adventurous.
Adventure travel – or what I want to call adventurous travel – is more about you and your own personal travel goals. What you regard as adventurous might not even compare with another travellers' concept of adventure: but, who cares.
I don't travel so that I can participate in the one-upmanship over who's got the best travel tales that you find in many hostels.
We don't need to try and outdo each other with our stories: the only person you need to outdo is yourself.
What's your approach?
As I've been starting up this website, I've read a lot of other's work, and a recent post that I felt helped to illustrate this point was on the travel blog Migrating Miss.
She stresses that the purpose of travelling is about pushing yourself (gently, or more roughly, as required) towards the point where you escape your inhibitions and try something new.
Whether it's getting into a sniper-hole in Vietnam (as she demonstrates!) or taking a bus on your own in a foreign country, travel and being adventurous are about our own boundaries, and how far out we want to reposition them.
In my own experience, it's particularly difficult sometimes for female travellers.
On the whole, we're often more cautious about risk-taking when travelling solo, and that deciding to adventure – whether it's wild camping or off-tourist-trail exploration – can seem daunting.
What I've learned over the past 14 months is that you can start small
I really like the idea of micro-adventures; a concept pioneered by adventure-lover, Alastair Humphreys.
From bivvy bagging overnight in the Cotswolds in the south of England, to walking a lap of the M25 near London, his point is that adventure is something that we can build into our daily lives, whether at home or abroad.
I like his perspective that adventuring is not about an experiences that's crazy, dangerous, or something your mum would tell you off for doing, but more about putting ourselves into a new place, or discovering somewhere known but from a different perspective.
I hope that with this blog I can give you inspiration for some adventurous travelling ideas: places in South America that you can discover or ways that you can become more adventurous in the way that you travel.
Hopefully my experiences – and misadventures – can get you thinking about your next trip.
Tell me about your thoughts and approach to adventure travel
And I'd love to hear from you: what adventures have you had when you've been travelling? And where's your next micro-adventure? What's your approach to adventuring, what inspires you and what adventurous steps or experiences have made you most proud about yourself?
What does adventure travel mean to you
Adventure Tourism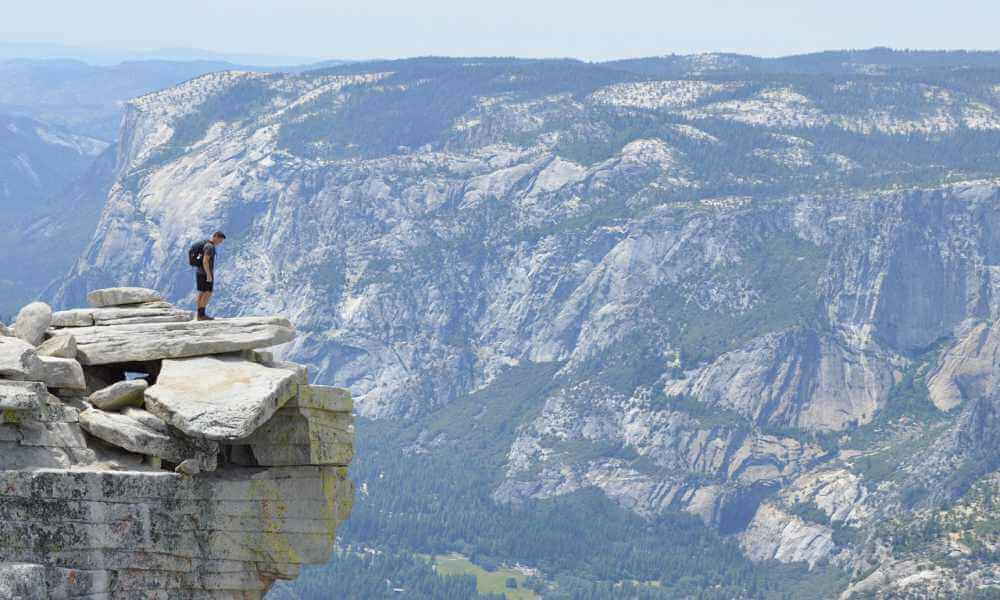 Adventure Tourism: Adventurous travels have been an age old practice for the humans, as old as the human history. People have been travelling for food, shelter, health, business, leisure and out of curiosity for time immemorial. We have good examples of adventurous travelers like Marco Polo, Captain James Cook, and Sir Ernest Shackle ton, who had primarily scientific, geographic, or colonial motives for travel but at the core were some of the first Adventure travelers.
Travelling in those times was quite tough not like today were adventure travelers can hire a professional guide who will provide a range of technical support and equipment, as well as culture and nature interpretation.
The growth and development of modern day adventure tourism industry can trace back to the mid-1800 in America. It was here that adventure lovers started to push the limits of sports like the white water rafting and mountaineering with the first ascent of the Matterhorn in 1865 and descent of the Colorado River in 1869.
Shortly after these two events two of the great instates were set up that later on proved to be of monumental importance for the Adventure lovers and the Industry at large these to great instates were, The National Geographic Society formed in 1888 to "increase and diffuse geographic knowledge" and the Explorers Club formed in 1904 to "promote the scientific exploration of land, sea, air, and space".
Maurice Herzog's successful ascent of Annapurna in 1950 and Sir Edmund Hillary and Tenzig Norgay's successful ascent of Mount Everest on 29 th May 1953, was hailed by the media and adventure lovers around the world and these two events proved to be the golden moments in the history of mankind post the 1950's that inspired millions across the globe to take up adventure sports and journeys.

The roots of first dedicated adventure travel agency can be traced back to 1920's to a person called Dan Hatch in America. He and his brothers decided to build wooden rafts to explore the River Green situated in today's Dinosaur National Monument. Don Hatch later on formed a company, Hatch River Explorations, which was the first business to receive a national park concessioner permit for rafting in 1953.
There are many examples of some early adventure travel agencies like the Ker & Downey in 1946, Abercrombie & Kent in 1962, Micato Safaris in 1966 (luxury safaris), and the OARS in 1969 (river rafting).
Adventure Tourism today has grown into one of the most promising and dynamic sectors of the Tourism industry. The government's world over are actively promoting this sector due to its direct benefit to the local communities, local economies and environment at large. Business holdings in this sector are primarily small proprietorships thus promoting entrepreneurship.
Adventure tourism is a type of niche tourism activity, generally an outdoor activity, involving exploration to remote areas, challenging oneself against the nature and its various elements such as air, water, mountains, and climate and weather conditions. Physical and mental fitness is a pre-requisite before participating in such activities.
"Adventure tourism is a form of travel in which the perception (and often the reality) of heightened risk creates a special appeal to certain segments of the travel market." (Tourism – Principles, Practices, Philosophies – Charles R. Goeldner, J.R. Brent Ritchie and Robert W. McIntosh).
Adventure Travel Trade Association (ATTA) defines adventure tourism "As a trip that includes at least two of the following three elements: physical activity, natural environment, and cultural immersion." While the definition of adventure tourism as per ATTA requires two of these components, trips incorporating all three tend to afford tourists the fullest adventure travel experience and value – for example, a 23 days Manali (Himachal) – Lamayuru (Ladakh) trek involves trekking (physical activity) through the Trans Himalayan region (natural environment) and genuine interaction with local tribes or indigenous people – "The Lahouli's" and "The Zankharpa's" (cultural immersion).
Adventure Tourism can be classified into various types and typologies –
Soft Adventure Activities
Soft adventure activities, as the name suggests are the type of adventure tourism activities that require little or no experience and involves little risk. Soft adventure activities are toned down versions of their hard adventure equivalents. Examples include Zorbing, Boat Rides, Canoeing, Hiking, Zip lining etc.
Hard Adventure Activities
Hard adventure tourism is a term used to describe the type of adventure tourism activities that require high level of skill and training, high level of physical and mental fitness. Participants should participate in such activities under strict supervision of trained guides and equipments because it involves a high amount of risk of life of the participants. Examples include High Altitude Trekking, Mountaineering, Paragliding, Sky Diving, Bungee Jumping, Deep Sea Diving.
Socio-Economic and Environmental benefits of Adventure Tourism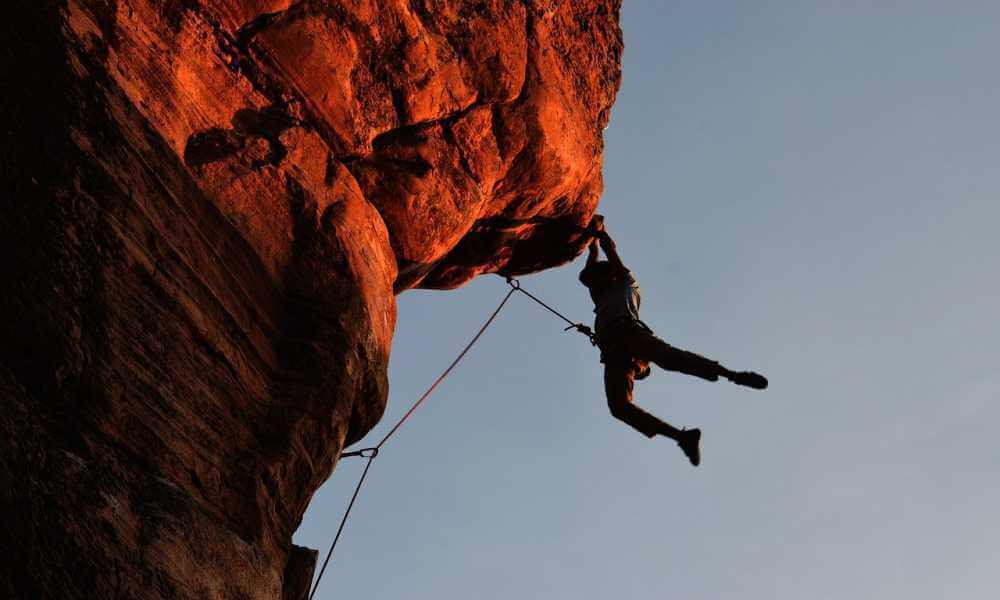 Tourism as an industry contributes 9% of the entire worlds GDP and one in eleven jobs is created in the tourism sector (UNTWO Tourism Highlights 2014). Apart from this tourism is altogether a large and complex phenomenon because apart from economic benefits it also focuses on the most vulnerable natural and cultural sites across the globe. Thus apart from short-term financial gains tourism positively contributes to long-term environmental and cultural considerations of the world.
Tourism activities if properly planned and executed can play an important role in poverty alleviation, cultural understanding and biodiversity conservation. Adventure tourism as such if planned and executed in a proper way has tremendous potential in creating long term employment and income for the locals and thus providing a strong incentive for conservation of the local culture and the environment. This would thus have a cascading effect on the locals and the tourists who would now start respecting their traditional knowledge and practices.
Destinations often struggle to get customers beyond their iconic spots. An example of this could be Manali, Himachal Pradesh which is overcrowded much beyond its carrying capacity. Adventure tourism has the potential to solve this problem, for example, by providing the tourist with an opportunity to venture beyond Manali, Solang Nalla or Rohtang Pass and visit the unexplored hills, mountains, rivers, pastures in the mighty Dhauladhar, Pir Panjal and CB ranges of the Himalayas for trekking, mountaineering, white water rafting, paragliding, cultural immersion activities and much more.
Adventure tour operators on the other hand can also play a key role in contributing to a sustainable development of the destination through their selection of service providers, vendors, the activities they promote and the facilities they choose to use. The Adventure tour operators can do it by hiring more local talents and try to sell more of the local products to the tourists. This in turn can also prevent the problem of leakages of funds from the local destinations.
You may interested to read Mass Tourism

report this ad
What Does Adventure Mean to You?
We make it our business to discover and share travel adventures of all types that happen all over the world. Over the years we've gotten to know a lot of operators in adventure travel and a lot of folks looking for… something a bit different.
And that's the million-dollar question: What is that something we're looking for? What is adventure? What does adventure mean to that one person?
To us, adventure has a broad definition. What is one person's adventure is another person's breakfast. Remember, when we talk about adventures we talk about the outdoor kind .. not the adventures of perfecting sour dough during lockdown… although anyone that tried my effort needed an adventurous mindset
And so, we've come to think of adventure as consisting of three parts: it has to be new, it has to be challenging, and it has to be exhilarating.
What's New
New people, new customs, new geography, new activities, new thoughts, and new feelings. Travel adventure exposes us to all this and more. Whether you're going to a nearby farm for your first horseback riding lesson or heading to Tajikistan to ride through the Hindu Kush, new is what you're after. Breaking out of your routine and doing the unexpected, no matter how far or how high you go, is always an adventure.
What Challenges You?
Growth is what we're hardwired for as humans. We love a challenge. Run a marathon in Nepal, train to sail in the Hebrides, or save up for that once in a lifetime adventure. Whatever pushes you, whatever helps you to explore your inner and outer worlds, whatever helps you to discover things you thought you weren't capable of – it's all adventurous. Stepping outside your comfort zone is what it's all about.
What Exhilarates You?
If you get butterflies in your stomach just thinking about it – that's exhilaration. You don't have to be an adrenaline junkie (although adrenaline junkies are awesome!). You're looking for a sense of anticipation before boarding the plane or having your first exchange of hello's in another language. It's volunteering at a community co-op in South America and watching the Northern Lights in Finland. It's adrenaline, excitement, and feeling wide awake to life that signals an adventure.
In our eyes, travel always meets these three criteria, so travel is always an adventure.
It isn't so much about what you do, but about how present you are and how alive it makes you feel. If your travels bring you that, then everything else is just icing on the cake.
Discover some incredible and unusual travel adventures here – we can't wait to inspire you on your next extraordinary journey.
*spoiler alert* the trip ideas WILL make your bucket list longer
Featured adventures
Discover your next adventure from our tried and tested adventure providers
Source https://worldlyadventurer.com/what-does-adventure-travel-mean/
Source https://www.tourismbeast.com/adventure-tourism/
Source https://www.anotherworldadventures.com/what-does-adventure-mean/