Adventure Travel & Tour Companies
Compare 975 different adventure travel operators and find the perfect tour for your next adventure. TourRadar – booking tours made easy.
Embark on an Adventure Tour
Looking for something a bit different than your average holiday? An adventure tour is just the thing to satisfy your wanderlust! Jam-packed with activities like white-water rafting, zip-lining, trekking, and scuba diving, these trips are guaranteed to get your heart pumping and your pulse racing in far-flung destinations across the globe.
Best Global Adventure Travel Companies
Not only are these global tour operators considered to be some of the leading brands in the industry, but they also offer an extensive selection of top-rated adventure tours. G Adventures, Intrepid, and Contiki rank in the top three spots for their diverse range of trips in destinations around the world.
Tours
Destinations
Headquarters
1. G Adventures
250+
Worldwide
Canada
2. Intrepid
250+
Worldwide
Australia
3. Contiki
250+
Worldwide
UK
4. Topdeck
250+
Europe, Africa, Asia, North America, Australia/Oceania
UK
5. Exodus
250+
Worldwide
UK
6. Tucan Travel
124
Europe, Africa, Asia, Latin America
UK
7. Bamba
250+
Worldwide
USA
8. Dragoman
250+
Africa, Asia, Latin America
UK
9. National Geographic
96
Europe, Africa, Asia, North America, Latin America
Canada
10. World Expeditons
250+
Worldwide
Australia
Local Adventure Operators with Outstanding Reviews
Flying Kiwi (New Zealand) – Flying Kiwi has been crafting one-of-a-kind itineraries throughout New Zealand since 1988.
Click Tours (Israel) – No matter what type of adventure you want to have in Israel, Click Tours can help you make it happen.
Bindlestiff Tours (USA) – This small group adventure specialist will take you off the beaten track in big cities and famous national parks. (New Zealand) – Travel alongside locals with this 100% New Zealand owned and operated tour company.
Rising star: One Life Adventures – If you're after an adventure tour with a group of young, like-minded travellers, check out this top-rated operator. Their Japan One Life Adventures trip was voted the #1 tour of the year in 2019.
Best Adventure Specialists by Destination
If you already know where you'd like to go, check out our list of adventure tours categorised by continent, or take a look at the top-rated operators below.
Companies
Tours
Top Operators
Asia
250+
250+
Crossing Vietnam Tour, Contiki and Swastik India Journeys
Africa
Top Countries for Adventure Tours
Africa
Australia/Oceania
Europe
Latin America
North America
Adventure Travel Companies in India
Swastik India Journeys– With passionate guides who are dedicated to helping you create lasting memories, it's no surprise this operator boasts 4.8 out of 5 stars for its India adventure tours.
GeTS Holidays– GeTS Holidays has a range of safe and exciting tour options — perfect for when you're travelling with the kids in tow.
World Travel Experiences– This company's mission is to provide you with an authentic experience you'll remember for the rest of your life.
Exodus Travels– This award-winning company has been helping travellers see the world differently for more than 40 years.
Intrepid Travel– Intrepid Travel stands out thanks to its dedication to sustainable travel, extensive range of tours, and excellent reviews across the board.
Choose Your Adventure Style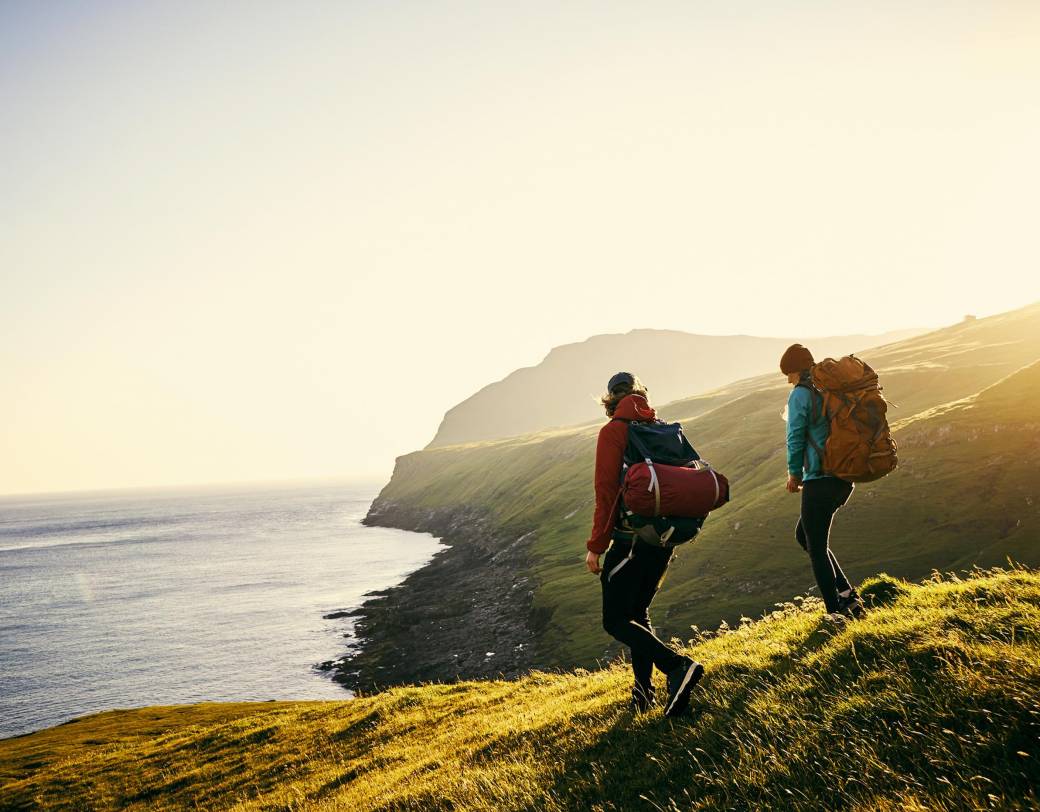 Hiking & Trekking
The only way to reach some of the most insane views on the planet is on foot. You can take the first step now by exploring our selection of hiking and trekking tours. There are over 125 adventures to choose from!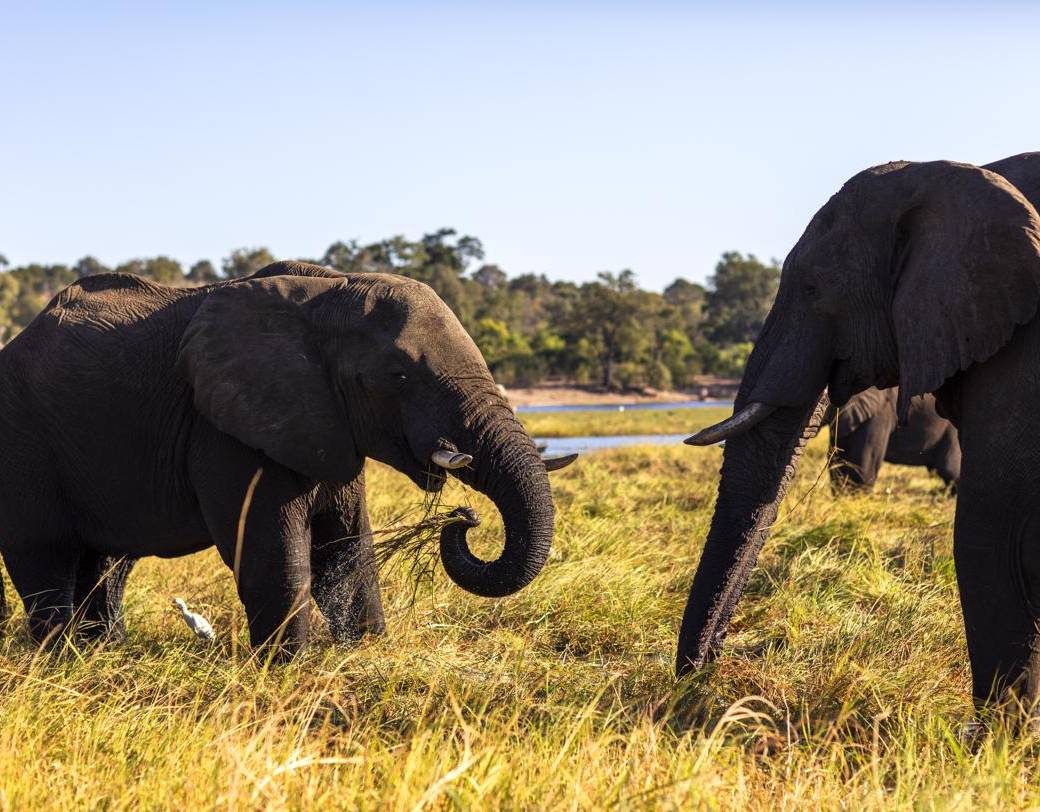 Safari
If the call of the wild fuels your wanderlust, then a safari adventure is just what you need. Witness beasts in their natural habitat, sleep under the stars, and experience the beauty of untamed nature first-hand.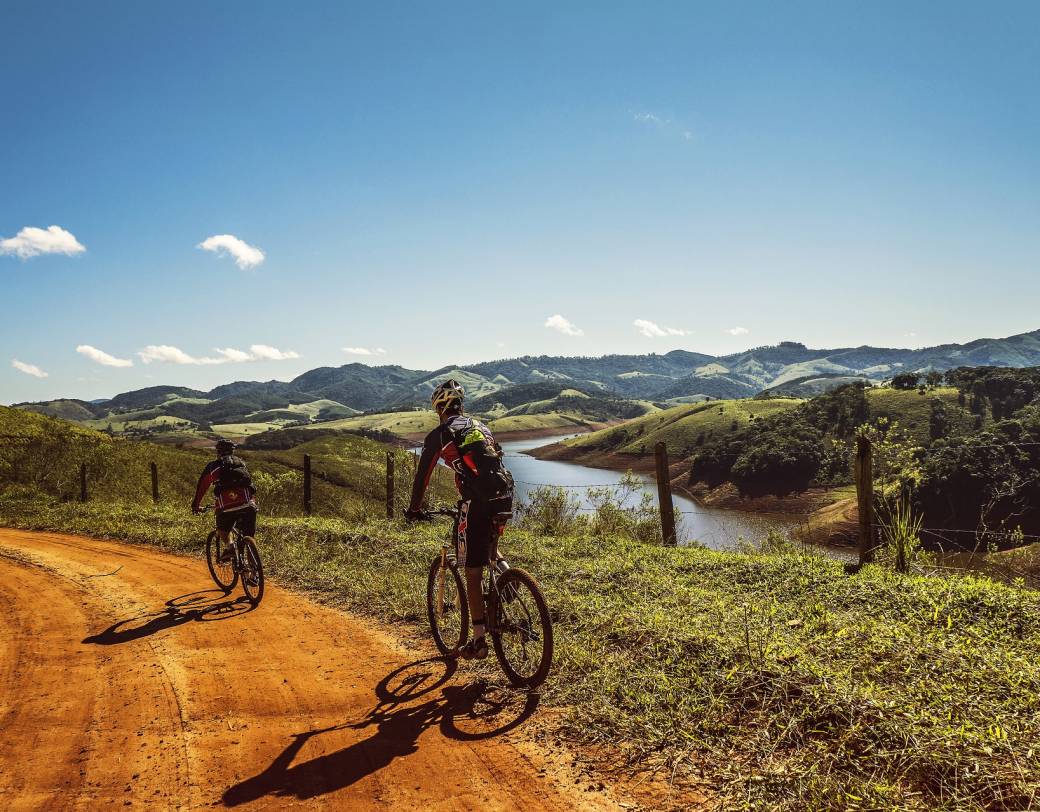 Bicycle
Whether you're cycling in the foothills of the world's greatest mountain ranges or travelling off-the-beaten-path in iconic cities, exploring the world on two wheels will show you a different side of it.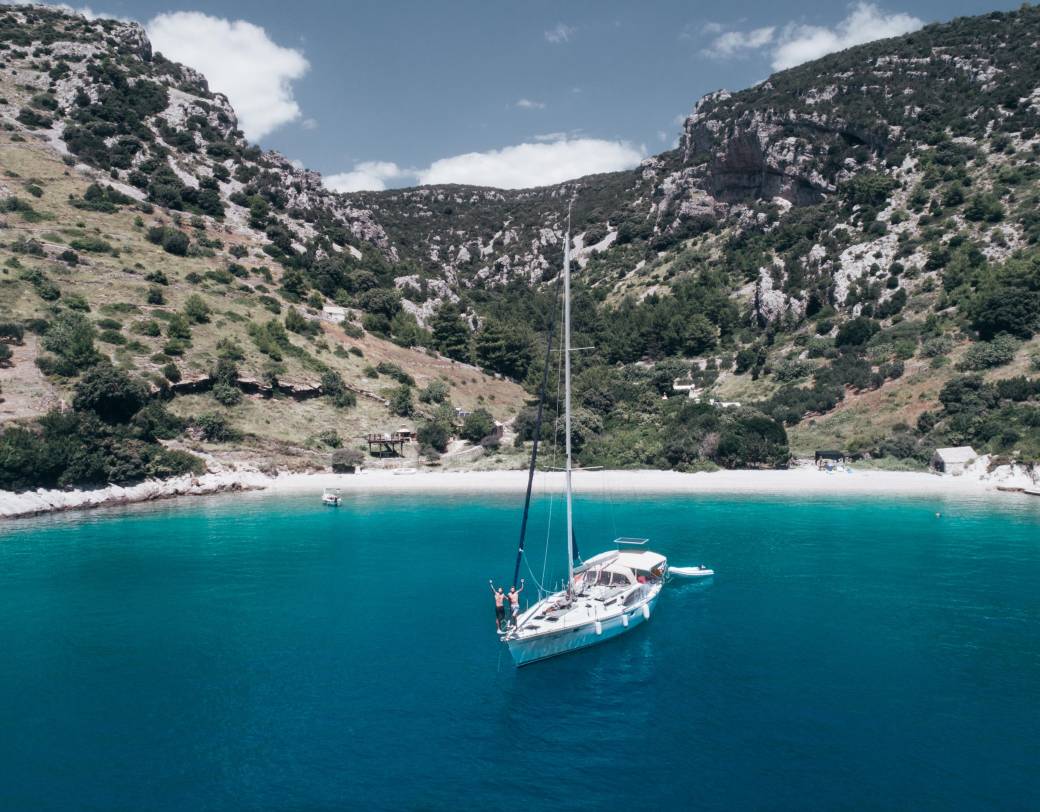 Sailing
Are you on a mission to broaden your horizons? A sailing adventure is the answer you've been looking for – explore destinations like Greece and Croatia in Europe or Thailand and Indonesia in Asia. The world is your oyster when you sail.
Physical Rating for Adventure Tours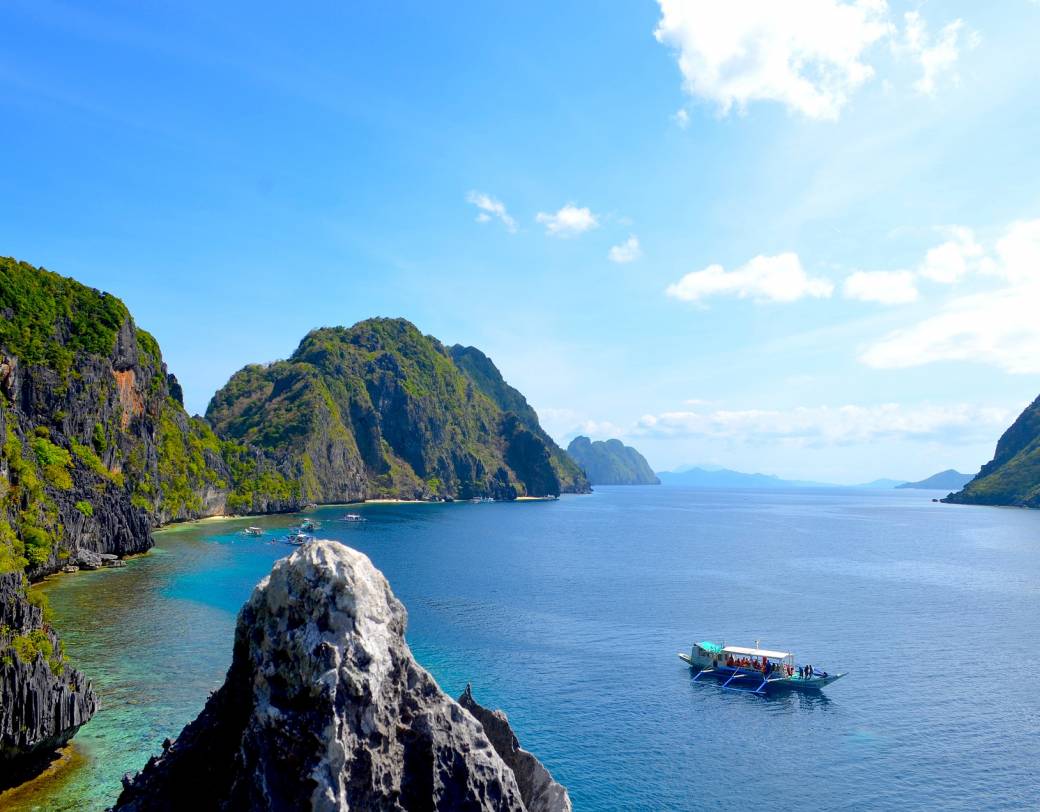 Typically involving light activity, tours that fall into this category are accessible to virtually all ages and fitness levels.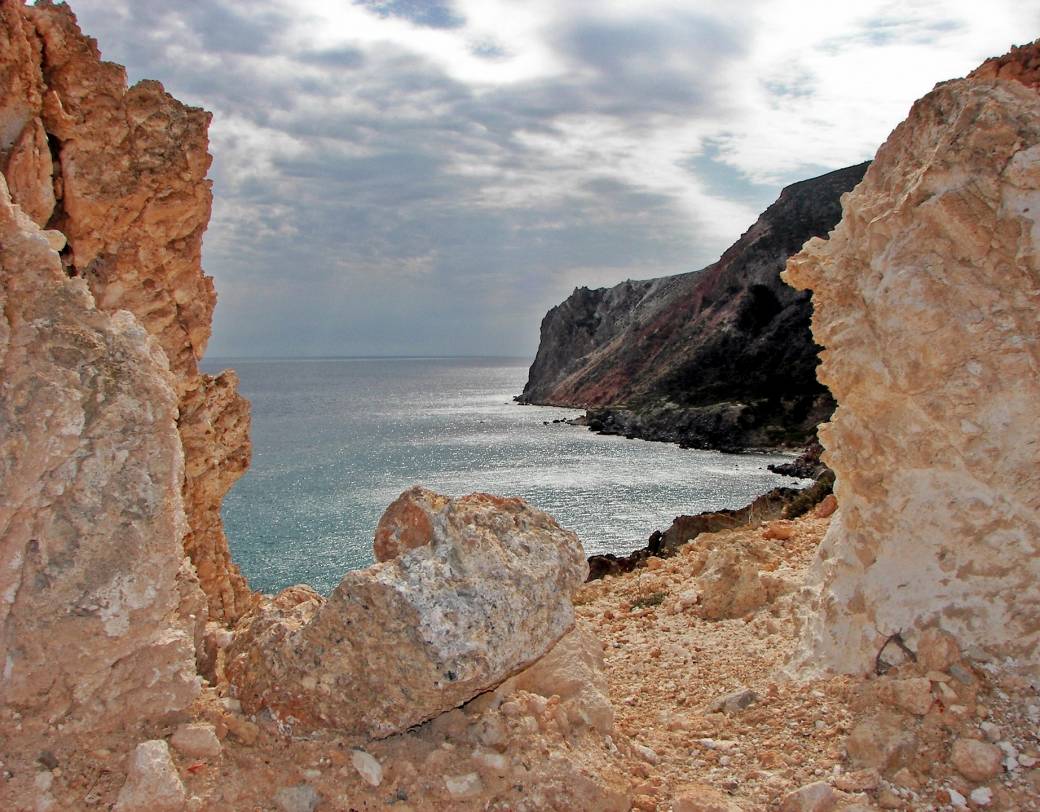 Active
This trip style requires a sense of adventure and a good level of fitness, as it may involve a wide range of activities and longer journeys.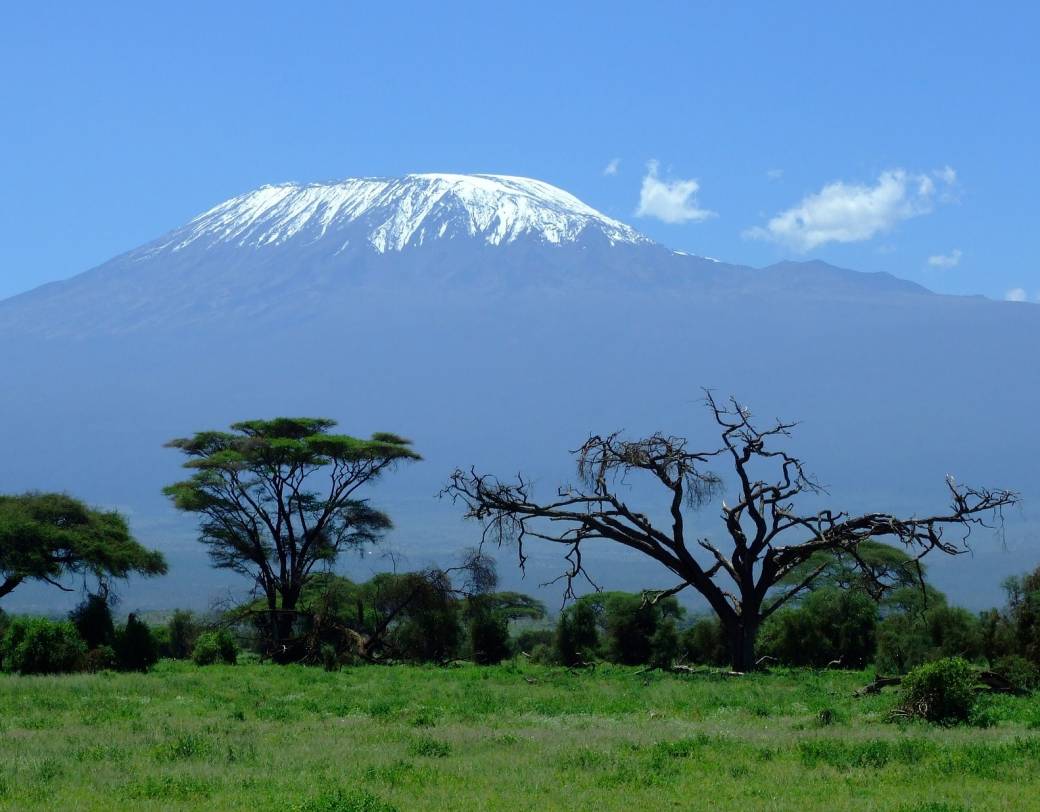 Extreme
These trips may include remote destinations and challenging activities, so they're best suited to experienced active travellers in excellent physical condition.
What You Need to Know About Adventure Tours
How can I find the ideal adventure tour?
Finding your perfect adventure tour is a breeze on TourRadar! Check out our recommendations above for some of the most highly rated travel experiences, or browse our full range of adventure tours and use our handy filters to narrow down your options until you find The One!
Are climbing tours available?
Climbing tours can be found in our range of adventure tours, as well as in our hiking and trekking category. Please reach out to TourRadar's customer support team for further information about climbing tours.
Why do prices differ so much between companies?
The cost can vary depending on a range of factors, including your destination of choice, the length of your trip, and your travel style. Luckily, TourRadar has hundreds of adventure trips suited to every budget.
How active do I have to be to participate in a adventure tour?
You'll find adventure tours designed for all ages and fitness levels, from beginners to seasoned experts and everyone in between. That being said, you're more likely to enjoy your trip if you have a good level of fitness and an active lifestyle. If you're not sure which tour is the best fit for you, don't hesitate to ask one of TourRadar's Travel Experts for guidance.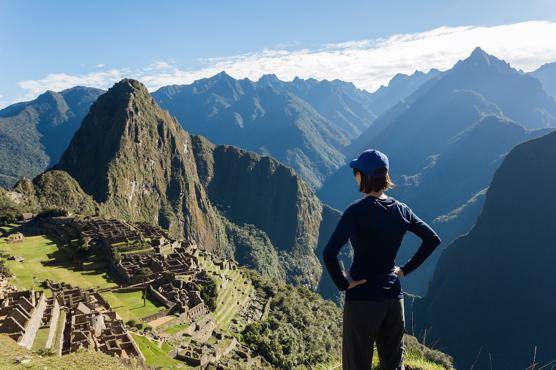 Best Adventure Tour Of The Year
Each year, TourRadar awards tours that receive the best reviews across a number of categories. This year's adventure winner is: 7 Day Inca Jungle Adventure To Machu Picchu, a week-long tour operated by Inkayni Peru Tours that's filled with loads of bucket-list worthy adventures.
The Best Adventure Travel Companies – What You Need To Know
So, you've decided that it's time to add a little adventure to your life, and you're researching the best adventure travel companies, but how do you choose the right one?
The first thing you should do is to check out the tried and true companies who have been around a while and have a good track record.
For your convenience, I've listed a few below. That's the safest route to take, however, maybe they don't offer exactly what it is that you're looking for.
If you're going to do your own research, I've got a few tips here to help you get started on your adventure travel quest.
Get answers to the right questions and rest assured you've got the right company.
You don't necessarily need to do all of the things below to find the right adventure travel company, but you should do enough due diligence to where you're comfortable with your choice.
Tips For Finding The Best Adventure Travel Companies
Know what it is you want before spending the time and effort digging into the details.
The key is to find out what the adventure travel company does best, and if it's what you're looking for then take the next step.
Don't let a slick salesperson convince you they can bend a trip into something they think you'll buy. Go with your gut feeling. If it's not exactly what you want, keep searching. There are plenty exciting trips to choose from.
Check out several companies and compare before making a decision.
You might find a great special deal this way. Going with the first company you find may limit you.
Find an adventure travel company with a good track record.
There are several ways to do this. You can search their site for testimonials, check with the better business bureau and/or do a quick search on the Internet to see if you can find what appear to be valid complaints or concerns. You can also give them a call and ask for referrals.
Get a detailed itinerary.
This will help you make sure they've got a good plan that interests you and have covered all of the bases.
Do a little networking in search of referrals from your friends and family.
Chances are that someone you know (or someone they know) has been on a trip similar to what you're looking for and can recommend a good adventure travel company to you.
Look for a good value, but don't book a trip based solely on price.
If you're on a tight budget then plan to go on your trip in the off season for a particular destination.
Be careful of companies whose main selling point is that their prices are cheap. You may find that you really do get what you pay for. You don't want any bad surprises while trying to make your adventure travel dream come true.
Travel Forums For Research
Following are some of the more popular forums that can help you get some questions answered.
Fodors:http://www.fodors.com/community
Trip advisor:http://www.tripadvisor.com/ForumHome
Trippy:http://forum.virtualtourist.com
Top Adventure Travel Companies
G Adventures
G Adventures is one of the top adventure travel companies in the business with a wide variety of adventures to choose from all over the world. They have a solid reputation and a flexible Lifetime Deposit Policy to help you if you should have an issue that would change the time of your travel plans. Click here to go to their site: www.gadventures.com.
REI Adventures
You may be familiar with REI from their local retail outlets for adventure gear. Well, they also offer top-notch adventure travel experiences from sultry tours of exotic Thailand to the frigid Arctic trips at the North Pole. This adventure travel company has a strong brand in this industry due to the fact that they take good care of their clients. Click here to go to their site: http://www.rei.com/adventures
Exodus Travels
Adventure Center has been around for many years and is a trusted source for adventure experiences all around the world. They can help you with just about any kind of adventure imaginable, and they're very passionate about promoting responsible adventure travel trips everywhere they go. Click here to go to their site: https://www.exodustravels.com/
Abercrombie & Kent
If you're looking for a true luxury adventure travel experience, then check out this adventure travel company. Abercrombie and Kent offers everything from exquisite accommodations and fine dining while on safari in Africa to personal small group experiences in the Galapagos with incredible wildlife… perfect for a family adventure. You may pay a pretty penny for the experience, but the one-of-a-kind memories will last a lifetime. Click here to go to their site: http://www.abercrombiekent.com
iExplore
This is one of the biggies. They're very well established and have an awful lot to offer. If you're looking for one company to give you just about any kind of adventure travel experience you can imagine then you may want to start here. Click here to go to their site: http://www.iexplore.com
If you have had a great experience with a different adventure travel company please let us know about it in the comments below. We're always on the lookout for hidden gems.
The 7 Best Adventure Travel Companies of 2022
Jessica Macdonald lives in South Africa's Eastern Cape province and has been TripSavvy's Africa Expert since 2016. She also covers travel products and has written about everything from camping knives to climbing chalk.
We independently research, test, review, and recommend the best products—learn more about our process. If you buy something through our links, we may earn a commission.
Best Luxury: &Beyond
"Your &Beyond adventure will be defined by flawless, around-the-clock assistance, first-class guides, and extraordinary guest experiences."
"You could take your children to meet the whales in Baja, or on a multi-sport itinerary to the Galapagos Islands."
Best Senior: ElderTreks
"The company specializes in off-the-beaten-track adventures, with land and boat-based trips to over 100 countries."
Best Female: AdventureWomen
"Offers itineraries especially for moms and daughters who want to reconnect in an exciting new country."
Best Nature: Naturetrek
"You can join birdwatching or photography trips, or see expeditions that focus on finding specific iconic creatures."
"Includes all kinds of adventurous pursuits and is the brand of choice for adrenalin junkies."
"Destinations include Easter Island and Tahiti voyages to cultural trips down the River Nile."
Best Luxury: &Beyond
Courtesy of &Beyond
Established in South Africa in 1991, &Beyond originally became famous for their ultra-luxurious African safaris. Today, the company also offers high-end adventure tours to Asia and South America, with 29 boutique lodges and luxury camps in 23 different countries. You can choose from a selection of privately guided small group journeys, which range from tracking snow leopards in the Himalayas to exploring Southern and East Africa by private jet. Alternatively, you can speak with a dedicated Travel Specialist and organize your own bespoke adventure according to your specific interests or requirements.
However you choose to travel, your &Beyond adventure will be defined by flawless, around-the-clock assistance, first-class guides, and extraordinary guest experiences. As an example, you could find yourself being waited upon by butlers as you picnic on the floor of the Ngorongoro Crater; or leaping from a helicopter to find virgin snow in the Chilean mountains. &Beyond is also an ethical choice with a real commitment to sustainable travel. They support several conservation and community initiatives, including The Lionscape Coalition and Rhinos Without Borders.
Best Family: Thomson Family Adventures
Courtesy of Thomson Family Adventures
Thomson Family Adventures focus exclusively on family expeditions. With worldwide destinations ranging from Europe to Antarctica, you could take your children to meet the whales in Baja, or on a multi-sport itinerary to the Galapagos Islands. Want them to make friends en route? Join a small group tour. Want exclusive family time? Build your own custom itinerary. All groups are accompanied by expert local guides, while groups of eight or more usually come with a "rafiki" whose job is to engage younger travelers with fun games and activities.
Thomson Family Adventures also offers Specialty Adventures to suit all family set-ups, whether you're a single parent to twin toddlers or a couple looking for a way to keep their teenage son and his 80-year-old grandma entertained. Themes include Solo Parent Travel, Family Reunions, and Multigen Travel. One particularly exciting Thomson initiative is the Friends Across Borders program, which pairs your child up with a foreign pen pal and then arranges a memorable meeting between the two – a jungle soccer game, perhaps, or a family meal at home.
See more reviews of our favorite family adventure travel companies you can book today.
Best Senior: ElderTreks
Courtesy of ElderTreks
Canadian company ElderTreks has over 30 years of experience in designing adventure tours exclusively for people aged 50 and over (although companions aged 18 and over are also welcome). The company specializes in off-the-beaten-track adventures, with land and boat-based trips to over 100 countries. Each one is ranked by difficulty from 1 (easy) to 5 (challenging). From Arctic cruises to gorilla-trekking in Uganda, choose the itinerary that best suits your fitness level.
Benefits of booking with ElderTreks include the company's small group sizes – a maximum of 16 people for land-based tours and between eight and 200 passengers on expedition ships. This guarantees a more authentic experience and a more personal level of care and service. All trips include every expense, from your meals and accommodation to domestic transportation, entrance fees, and tips. Hotels are chosen for their comfort and character, and you'll always have access to a private bathroom unless there is no available alternative. As long as you're willing to share a room, you won't have to pay a single supplement charge.
Best Female: AdventureWomen
Courtesy of AdventureWomen
Exploring the world's more adventurous destinations as a solo female traveler can be an intimidating prospect. With companies like AdventureWomen, you can journey safely in the company of other, like-minded ladies. Women-owned and women-run, AdventureWomen has been in operation for over 35 years and specializes in active itineraries to more than 65 countries worldwide. Options range from high-energy tours of the Canadian Rockies with opportunities for hiking, biking, spelunking, and rafting; to more laid-back adventures on the Trans-Siberian Railway.
The company also offers itineraries especially for moms and daughters who want to reconnect in an exciting new country. You could ride ATVs together in Iceland, or go zip lining, sea kayaking and horse-back riding in Costa Rica. All trips are accompanied by vetted local guides and an AdventureWomen Ambassador, whose job is to take care of the details, help build relationships and ensure that every traveler gets the very most out of their experience. Because the company specifically welcomes solo travelers, there's no single supplement (although you will usually be assigned a roommate).
Need some more help finding what you're looking for? See our guide to the best women-only adventure travel companies.
Best Nature: Naturetrek
Courtesy of Naturetrek
UK-based company Naturetrek specializes in wildlife holidays and expedition cruises to some of the world's most remote locations across all seven continents. Join a small group tour and search for harpy eagles in Panama, discover birds of paradise in Papua New Guinea, or photograph leopards on a walking safari in Zambia. Itineraries are conveniently grouped by theme on the company's website, so you can browse birdwatching or photography trips, or see expeditions that focus on finding specific iconic creatures.
It's not all about animals, though. You can also join astronomy tours and botanical holidays, or journey to the Arctic Circle in hopes of seeing the Northern Lights. All tours are led by expert naturalists, most of them with a background in the country you're traveling to. Usually, they will share their in-depth knowledge via a series of fascinating lectures held throughout your trip. Naturetrek can also create bespoke private itineraries. Best of all, the company works to protect the planet you love by off-setting carbon emissions with a donation to the World Land Trust for every booking.
Best Active: Adventure Unbound
Courtesy of Adventure Unbound
With Adventure Unbound, you can embark on a high-octane adventure to Eastern Europe, North America, Latin America, Africa or either of the polar regions. The company started life in 1979 as ROW Adventures and originally specialized in whitewater rafting expeditions. Today, it has expanded to include all kinds of adventurous pursuits and is the brand of choice for adrenalin junkies. You can filter itineraries online by adventure level (from "easier" to "challenging") and adventure type (with options including biking, hiking, rafting, snorkeling, multi-sport and more).
Helpfully, you can also narrow your choices down by selecting the month that you want to travel and your ideal trip duration. Signature itineraries include Galapagos Unbound and Peru Unbound. On the first trip, you'll spend your days sea kayaking, hiking up volcanoes and snorkeling with turtles. On the second, you'll explore the Peruvian countryside on a mountain bike, trek to the top of Machu Picchu and kayak to remote offshore islands. All itineraries are expert-led, follow sustainable travel practices and can be made private or customized to suit your specific interests.
Best Cruise: Lindblad Expeditions
Courtesy of Lindblad Expeditions
For 50 years, Lindblad Expeditions has been breaking cruise stereotypes by offering adventurous itineraries to some of the world's most remote locations. Their departures include something for everyone, from paradise Easter Island to Tahiti voyages to cultural trips down the River Nile and extreme expeditions through the Northeast Passage from Norway to Alaska. Lindblad's 13 ships are not like other cruise ships. They are scaled to go where larger vessels can't and equipped with everything they need to function in environments where no human infrastructure exists.
Groups include 28 to 148 guests, depending on the ship you choose. Onboard, you'll find adventure gear ranging from zodiacs, kayaks and snorkel equipment to bow cams and hydrophones. On select departures, qualified divers deliver HD footage of little-known underwater worlds to your screen in the comfort of the ship's lounge. On all trips, a certified photo instructor/naturalist gives tips on different camera settings and how to anticipate wildlife behavior to get the best shots. Luxury touches including great food and surprising wellness facilities complete the Lindblad experience.
Source https://www.tourradar.com/gi/adventure-travel-companies
Source https://adventuretravelplanning.com/best-adventure-travel-companies/
Source https://www.tripsavvy.com/best-adventure-travel-companies-34054