Guide to using your credit card for international travel
If you're planning a trip abroad, you may want to consider bringing a credit card. While you may think that using your credit card abroad is the same as using it at home, there are a few things to keep in mind before heading to your destination.
Can I use a credit card abroad?
If you're asking yourself, "can I use a credit card abroad?" the answer is, most often, yes. You may also be able to use your credit card to withdraw cash at most ATMs overseas, which may come along with fees.
Depending on your credit card issuer, you may need to notify them that you're traveling abroad. Chase, however, no longer requires cardmembers to set up travel notifications.
Pros and cons of using a credit card for international travel
Credit cards are a convenient payment method, but there are both pros and cons when it comes to using your credit card for international travel.
First, some pros:
Convenience
As most people would agree, carrying around a credit card is a lot more convenient than carrying large bills, especially while you're traveling. Using your credit card is one of the many ways to make everyday purchases, as well as large purchases like hotels and flights.
Rewards
Depending on your credit card, you may be able to earn bonuses, cash back or points when using your card to make purchases overseas. What's better than earning rewards for your spending?
ID verification
Some merchants require photo identification when you make a purchase, so you'll likely have to show your photo ID while making most purchases which can become a hassle. Taking it in and out of your wallet can increase the chances of you losing critical documents, so you'll want to be careful.
Not every destination accepts credit cards
Credit cards are convenient, but that doesn't always mean that they're accepted by every retailer. For example, if you're traveling to a small town, the local shops may only accept cash in the local currency.
Not all types of credit cards are accepted
Some merchants only accept credit cards from local banks, or may not accept your type of card. This means that unless you set up a new account in each city you visit, you may not be able to use the credit card.
Do you get charged for using credit cards abroad?
Depending on the credit card you have, you may get charged a foreign transaction fee when using the card abroad. Consider getting a credit card that doesn't charge foreign transaction fees.
Credit cards come in handy when planning a trip abroad but remember to explore your options and do your research before embarking on your travels. Knowing the dos and don'ts of using your credit card for international travel may help avoid potential issues and set you up for an unforgettable trip.
Chase's Terrible, Horrible, No Good Very Bad Travel Portal
Chase pays some of the highest commissions in the blogosphere. It can be hundreds of dollars per card signup. The travel blogging community is overall pretty friendly, but nothing is played closer to the vest than highly coveted Chase affiliate links. Nothing can financially make or break a travel blogger faster than Chase either granting or revoking sponsorship. And that's why you will hardly ever see anything negative written about Chase. All you ever hear is whispers, but word on the street is Chase doesn't like criticism. They don't ever want to see anything negative. So, if you know what's good for you, and you don't want to be blackballed by Chase, then you'd better stick to the talking points.
And that's why Chase has probably been able to skate for so long on their absolute disaster of a travel portal. It's a hot mess and after having spent over 3 hours of my Seychelles vacation banging my head against the wall in trying (and failing) to book a 40 minute roundtrip flight, I am mad as hell and I'm not gonna take it anymore! And I am writing it with the full realization that it might not even get read, while potentially costing me thousands of dollars in commissions.
Higher Prices
The Chase travel portal is operated by Expedia. You would think that this means that they offer the same prices as on expedia.com, but they don't. The prices are usually higher on the Chase portal.
I'm answering a lot of questions from friends lately about flights to Beijing for DEF CON China, so I picked this route at random (but for different dates). This problem is so widespread that literally the first flight I looked at cost more. This example is for Seattle to Beijing, departing June 12th, returning June 19th.
Let's start with the price on Expedia: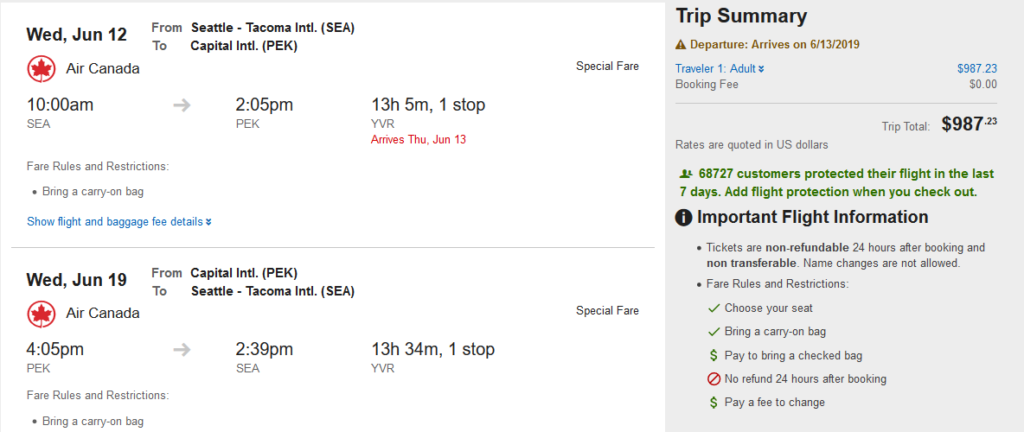 $987 on Expedia. Note this is higher than the $946 price booking direct with Air Canada.
Now let's check the Chase portal: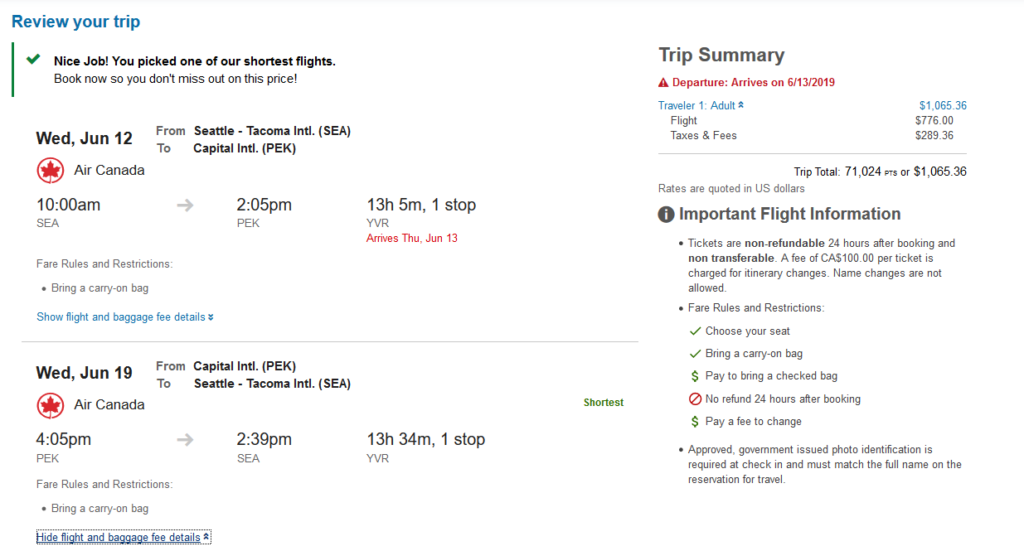 Same flights, $78 higher price.
The Chase portal price for the above example is $78 more. The flight I was looking at booking today (but failed to book) between Mahe Island and Praslin Island in the Seychelles was $168.60 booked through the Chase portal, but $151.07 booked directly though the airline. While domestic US flights are generally priced about the same as the Expedia price, international flights, in my experience, tend to run about 10% more. This sucks a significant part of the value out of the points you have earned.
It's not just flights that are more expensive when booked through the Chase portal. Rental cars can be significantly more expensive. Hotels are also often more expensive.
To underscore this, I'll use a trip I'm taking in a few weeks as another example. Here's the current best rate available through the Chase portal for a car from Dollar Rent A Car: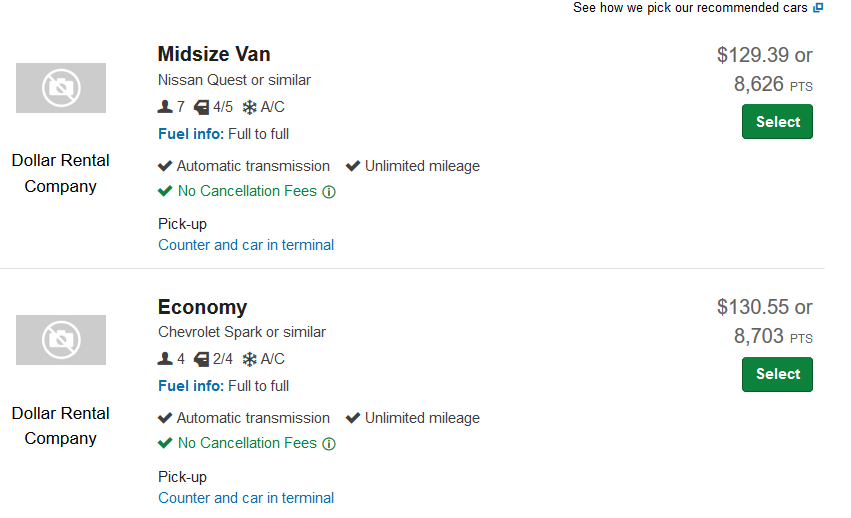 I don't get why a minivan is cheaper, but we'll roll with it
Here's the deal for a "specialty vehicle" (which will probably be a minivan) that I locked in on Priceline. At the time I booked this, cross-checking with Chase yielded an even higher price than is currently offered:

Chase jacks up the rate by almost 30%. If you have the Chase Sapphire Preferred, spending your points this way versus just going for a statement credit at 1 cent per point actually costs you money.
Not All Flights Are Bookable, Even When They Appear On The Portal:
OK, so you've decided that you'll let Chase overcharge you for a flight so you can at least spend the points, while getting 10% less value than you expected. NOPE! The site is rife with technical glitches. Here's what happened when I tried to buy a flight from Mahe Island to Praslin Island in The Seychelles. The flight appears on the Chase portal. It shows up on Expedia, too. Air Seychelles isn't some sort of budget carrier or third-tier airline; it's part-owned by Etihad and uses Etihad Guest as its frequent flier program. It's the primary airline in a popular (and high-end) holiday desination. While it was $17.53 more to book with the Chase portal, I decided that I'd overlook it.
Ha! Just kidding! I'd select my flights, put in all of my information, get all the way through to the end, and then the following error message would appear:
What payment information? I was paying entirely with points!
That leads to the next problem, which is…
Chase Travel Customer Service Is Terrible
The agents at Chase Travel (which is really Expedia) basically just use the Web site for you. If you have an error on the site, they'll have the exact same error. They're unable to deal with any situations that don't fit the script. And they are on a very strict call timer with every incentive to get you out of their queue as quickly as possible. You are a hot potato, and all they want to do is get you out of their hands.
My first call had no resolution, so I became a hot potato. Chase Travel bounced me over to the bank. Call handling metrics good! The Chase agent was patient and helpful (they're pretty good on the banking side), looked up my account, and verified that there were no issues that would prevent me from using my account. She transferred me back to Chase Travel. Call handling time minimized! The agent, after spending 3 minutes trying to convince me to "just wait a few hours and try again" had the same problem, and transferred me to something called the "legacy team." Out of their queue! The "legacy team" agent took my information, we got all the way to the end, and….
…the call dropped. At this point I was into this for close to 2 hours, and I didn't want to spend any more time on the problem, especially since the Internet connection (which slows down later in the morning–limited bandwidth on the island) was getting really choppy.
I tried again the next day. Another agent had the same problem, and tried to transfer me to the "legacy department." After a few minutes, she came back on the line and asked me for permission to blind transfer me. I called her on it, but she blind transferred me anyway–into a queue of agents in The Philippines, which wasn't the correct department. This was now my third agent in the same department ("New Platform") who ran into the exact same problem. Mind you, I'm giving my name, flight numbers, and listening to disclaimers about non-refundable tickets each of these times. Finally, the Filipino agent got someone in the "legacy department" to have a try, and that agent couldn't fix the problem either. So, in the end, hours into the problem, the agent offered a creative solution: I could book directly with the airline, and get reimbursed at 1 cent per point.
Yes, because Chase is incapable of selling me a flight, I should apparently lose the 50% bonus–which, I'll note, I pay a $450 annual fee to receive. Ultimately, the agent gave me a 5,000 point "courtesy credit" but this is now on my record. Chase has a history of "firing" customers it thinks are costing them too much and I have now poked the dragon.
Wrap-Up
It's not a secret that the new Chase travel portal is terrible. It's terrible, horrible, no good and very bad. But you're only going to read about the problems with it here.
I ultimately don't think that Chase being so thin-skinned helps them. They're positioning the Chase Sapphire Reserve up against the American Express Platinum card, a truly premium card from a company with a lot of experience offering one and the global infrastructure (including a worldwide network of local offices) to match. Chase has third-party agents in Manila working "on behalf of" Expedia, a partner who may have been selected because they pay the highest rebates. And those third-party agents have only one mandate: get you off the phone, as quickly as possible. This isn't the service I expect from a credit card with a $450 annual fee. If I want to spend the points I go out of my way to earn by putting a Chase card at the top of my wallet, I want it to "just work" as advertised. And I also don't want to play shell games with disappearing partners, devaluing points and deceptive pricing. Chase, if you're reading this–listen, I have a lot of respect for you guys. You're brilliant at marketing. But the product ultimately has to measure up, and right now, it isn't measuring up. Given the increased churn I expect this issue to cause, you're about to get kicked in the NPV of your LTV.
38 thoughts on " Chase's Terrible, Horrible, No Good Very Bad Travel Portal "
For what it's worth I wrote that their move to Expedia for their back end would be terrible while everyone else was focusing on the press release benefits of more hotels on offer.
Meanwhile I suspect it gets less criticism because many of us find the best use of Chase points is transfers to airline partners (and Hyatt) rather than using points to pay directly for travel. Most bloggers do not have Chase affiliate links, after all!
Chase has never, ever expressed concern to me over criticisms I've made, in fact it would surprise me to learn if card issuers were doing this because if they were seen as directly influencing content they'd become responsible for that -content in the eyes of regulators, which I think they'd want to avoid. Perhaps I'm simply unaware of what you suggest is happening.
I used to agree that transferring points to airlines was a better option. However:
– United: Delta'ed their award chart. Unless you're burning points on partners now (which was never a really great deal), it's not looking like good news.
– Flying Blue: 110k points in economy one way SEA-CDG this summer. Thanks but no thanks.
– BA: Bad deal on long haul, and now a bad deal on short haul too. Booked in advance, Delta and Southwest are better.
– Iberia: Can be a good deal if you can live with the restrictions of no changes anywhere anytime ever.
– Southwest: 1.5 cents per point. Same as spending through the portal.
– jetBlue: Less than 1.5 cents per point so, uh, why?
– Virgin: A couple of sweet spots left, for 5 minutes or so until they devalue. Still, the best are tough to use because roundtrip booking is required.
– Hyatt: This is Seat 31B. I'm staying in a guest house in the Seychelles with a fan and a mosquito net. The Kempinski is down the street and yes, I do very much enjoy the public beach in front of it.
Am I missing anything? Oh yes, Korean, which was the best transfer option for outsize value, and which Chase lost as a partner.
Now maybe it's true that you haven't heard any of the same rumors I have. And maybe they're just rumors. I'm sure Chase sends only the warmest fuzziest messages to bloggers with affiliate links who write anything negative. But if this is the case, why am I the only one calling Chase out?
I had high hopes for the Expedia transition. After all, they offer pretty good pricing through their subsidiary cheaptickets.com. And it was hard to do much worse than Connexions Loyalty, which was really only ever good for rental cars (they often had amazing deals). Those hopes have been crushed, and the transition has been a disaster.
1) premium cabin Air France, much better availability through their own program than partners
2) premium cabin Singapore, much better availability through their own program than partners
3) united premium cabin partner awards haven't yet been hidden-award-charted
4) hyatt, not for you, but very much up my alley — I simply laid out why *I* value transfers more than giving up and just taking 1.5cents/point in value.
5) BA for intra-Asia and Qantas short haul business class
Yes I miss Korean (but i transferred a bunch before the end).
And what about all the properties that the Chase Rewards website shows when you looking for lodging, that can't be booked? What's that about?
And I agree, the travel customer service is subpar.
I'm guessing that happens for the same reason it happens on Expedia, Travelocity, Booking.com, etc. — because the OTAs get only so many rooms, and when those (one or two) are gone, it's "Sorry, we're all sold out!" (NOTE: Not "the hotel is sold out," but rather "WE are sold out.")
I've been looking at hotels in Tokyo through the portal, where "We're all sold out!" … but the actual hotels have plenty of space left.
I absolute hate Chase Travel! Traveling with a family of 10 they cancelled my flights, I never got an email and luckily I checked up on my flights before booking my very expensive villa to find out they cancelled my flight. I will NEVER book through them again.
Step 1: Just yell at them and demand to be escalated to a Supervisor. They won't take it personally.
Step 2. Wait on hold for an hour while the supervisor calls the airline and negotiates for you.
Step 3. Take whatever option they give you, because it's your only option.
Try booking a rental car in Morocco. Nothing, zero, shows up. Go to the "regular" Expedia site and a dozen options show up.
BTW, a few years ago a blogger told me that chase did indeed indicate displeasure at criticism and warn that affiliate links can end if the criticism didn't.
I had the same experience with rental cars in Colombo. It seems that Expedia is filtering/limiting the selection to commissionable rates, with the commission (presumably) rebated to Chase.
Same problem in Ireland. It is ridiculous. They just don't want to pay the fee.
Chase Travel's switch to Expedia has been terrible. They need to reverse that decision.
I have booked 25 hotels thru their travel
portal. 3/4 were priced the same as the Expedia website, the rest the same as the hotel websites or cheaper than all the above. I like their occasional 10% UR premium bonuses on bookings. I think your issues are mainly with flight bookings. I'll take 4S, 21c, & boutique props at a 33% discount any day.
Expedia is using a secondary platform and drop out agents to man their customer service. Availability is poor, pricing uneven and customer service non existent. It is not what you expect from a "premium card" contractor.
Personally I never use Chase's travel portal because the prices always seem to be higher then Expedia/ Orbitz just like the author mentioned and thanks to United Airlines devolution Ultimate Rewards points are going to have far less value for me at least
Expedia and Orbitz have cheaper rental car deals then booking direct and I just received a 15% cash back using Ebates for a car rental on Orbitz.
Also I fly Copa now and found the exact same prices those 2 sites then booking directly from that airline.
Orbitz Visa: 2% back on purchases ( 7% in Orbitz dinning program, USA only:-(. )
6% back on flights, 10% back on hotels, Remember to combine these with travel portals.
As an budget traveler that spends most of my time in Brazil I get little value from most hotel loyalty programs mainly do to their limitated footprint.
Domesticilly Best Western offers great rates to military veterans combined with Ebates or Top Cash back travel portals.
Expedia/ Orbitz negatives: As mentioned if you do better if you can stay loyal to one hotel brand in the USA, especially Hilton or Marriott and use their co-branded credit cards.
Chase travel portal is awful. They jack up the price of my flight every time I try to book to redeem some miles! Every. Single. Time. There's no point in using miles if chase is going to make my flight price more expensive. I'm beyond frustrated with them.
Chase Travel and reward call center the Worst I have seen so far.. First and last experience ever.
Is anyone having problems getting points back form Covid-19 cancelled flights.
I followed procedures per their site, and am getting a run around between them and TAP?
thanks
YES! It is HORRIBLE. First, escalate to a supervisor. Tell you want the amount of your credit to be used for the airfare you are seeing directly on their site, or you will file a complaint with the FTC for fraud. It's basically bait & switch when they advertise flights on their "portal" but those flights are unavailable to you because you are using a credit. An operator at American Airlines told me it's because they loose money when flights are cancelled and then rebooked, so they are trying to recoop it.
I have chase travel credit due to Covid-19 and I've been on the phone with them because I want to book a flight with my travel credit. They are trying to extort more money out of my pocket first by saying:
my original itinerary ticket doesn't match the boarding letter of my new flight for air canada, so instead of looking to pay $200 flight ticket, I have to pay $700 to match the boarding letter.
The next day I called back:
taxes are due, so I have to pay $50 more.
I called air canada and they said chase is being ridiculous and that none of the above is true for them and I have to use my travel credit with chase to book the ticket.
Call #4 of trying to book my flight now using my ticket:
On the air canada website the ticket says it's $200, on their end it's $250.
I don't know why chase travel customer service is so crap. I paid $450/year for my reserve card and they're just sucking in my time and money. Going to cancel their card before the annual fee shows up.
I'm going to try again tomorrow. Why is Chase Travel trying to extort money from me? I have a travel credit I want to use, my name and travel destination is all the same and this shouldn't be a problem, but is it to them. I am getting fed up.
Air Canada is probably listing a Web special fare that is only sold directly and isn't available from online travel agents. That's why you're seeing a price differential.
Usually I can get the same deal with Chase for US domestic airfare as I can from the airlines, but foreign itineraries are a crapshoot: sometimes lower and sometimes higher.
The difference in the price of the fare is because you're flying a differnet day – unless they cancelled your flight (not the other way around) and you took a rescheduled itinerary instead of a refund, the airline doesn't owe you a new flight at the same price.
Tprophet- I wanted a refund, but chase travel only can give me a travel credit back in March when cases of Covid-19 was spiking. I'm using the same web system as them and I want to match the dollar amount I currently see on the computer screen on the flight I want to get on and their excuses always resorts to wanting more money out of me. All I want to do is use my existing airline credit and using that against the ticket I want to purchase. I know I'll have to pay the differences if the ticket price is higher than my credit which I'm willing to do. However, for chase travel customer reps telling me I have to pay extra money because boarding number doesn't match or taxes are owe or trying to come with some silly excuses for me to pay using my travel credit is ridiculously a tactic they're trying to extort money from me.
Eventually I kept calling and talked to reps after reps. I just got off the phone with a rep who I spoke to two hours and finally it looked like I got my case resolved. I haven't gotten anything in my email, but I did get a record locator (hopefully that means something). She said I'll receive my flight details within 48 hours.
I am not going to fall in the chase travel's trap of them trying to profit money off of me. Especially during these tough times. We're in a pandemic and I can't believe they're doing such thing when unemployment rate is so high. I'm glad this site exists and more people can come across this and see what chase travel does is such a scam. Don't give up and lose patience. Work through it and be on the phone for two hours if needed. If I can do it for two hours, so can you. Another thing is to record them. I recorded my conversation with them. I thought I needed to get myself a lawyer and sue them for extortion. If there's a business that's conducting a scam, report and write about them. It's good so other people will take notice. I'm not here to scare you guys using chase travel, but think twice if you ever want to cancel your travel with them because most likely, they're not going to reimburse you for how you original paid (my case), they're going to give you a credit and next time when you call to use that credit, just be careful and don't fall for any of their tricks when they want to extort more money from you for booking a flight. If there's a price difference, it's understandably to pay that difference, but for something bogus, fight it!
I agree completely! I have been on the phone for 2.5 hours now, have had two calls mysteriously drop and the only option is a travel credit with an airline I won't use. It is beyond frustrating and I will probably cancel my card as well when the renewal comes up.
The Guide to Chase Ultimate Rewards Travel Portal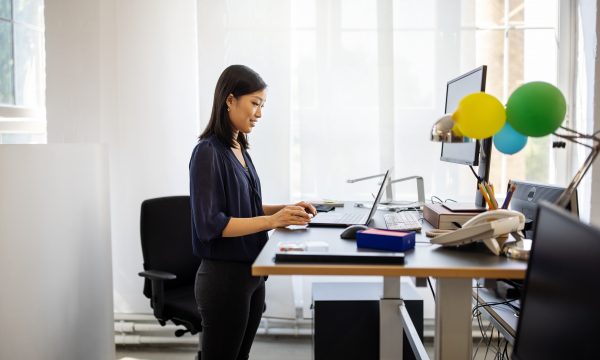 Many or all of the products featured here are from our partners who compensate us. This may influence which products we write about and where and how the product appears on a page. However, this does not influence our evaluations. Our opinions are our own. Here is a list of our partners and here's how we make money.
Table of Contents
Table of Contents
The Chase Ultimate Rewards® travel portal is one of the best features of having a Chase credit card. Earning Ultimate Rewards® with credit cards like Chase Sapphire Preferred® Card and Chase Sapphire Reserve® can deliver big value if you know how to navigate the Chase travel portal.
Much like third-party booking sites like Orbitz or Expedia , you can use the Chase travel portal to book flights, hotels and cruises, among other things. You can redeem points to offset the cost of the trip or pay in cash. You won't have to worry about blackout dates or award inventory caps like you may find when using airline miles or hotel points for the same trip since you are essentially buying travel with cash.
Within the portal, you can also redeem points for merchandise or transfer them to other travel loyalty programs if you are short on miles and points there. In short, having a flexible points currency like Chase Ultimate Rewards® is one of the smartest routes you can take in the miles and points game. Booking travel through Chase Ultimate Rewards® is simple. Here's what you need to know about the Chase Ultimate Rewards® travel portal.
Who can use the portal?
Not all Chase cards have the same benefits. Only some cards earn Ultimate Rewards® points; others may earn loyalty miles and points with an affiliated partner. For example, the United℠ Explorer Card earns United MileagePlus miles.
These are examples of cards that earn Chase Ultimate Rewards® and give access to the Chase travel portal:
Benefits of booking travel in the portal
Earn points on paid reservations
The primary reason you may want to book travel via the Chase travel portal is that you earn Chase Ultimate Rewards® on paid reservations. You can earn 5x points on airfare booked within the portal and 10x points on hotels and car rentals.
That can really add up, but beware that when booking hotels through Chase Ultimate Rewards®, you are not eligible to earn points or elite status benefits since it is using a third-party service. The tradeoff can vary by property, but using the Chase travel portal is especially helpful when booking unaffiliated hotels or hotel brands where you usually do not collect points or have elite status. In those instances, you are less likely to be passing up the perks of points earning and elite status.
Earn points on airfare even for redemptions
When booking airfare through Chase Ultimate Rewards®, you do earn miles no matter if you pay with cash or points. This makes using points for airfare via the Chase travel portal more beneficial than redeeming for a hotel.
Earn bonus points for restaurant bookings
You can even earn bonus points when making restaurant bookings through the portal. This can be a great way to enhance your trips with great dining in advance rather than chatting with your hotel concierge.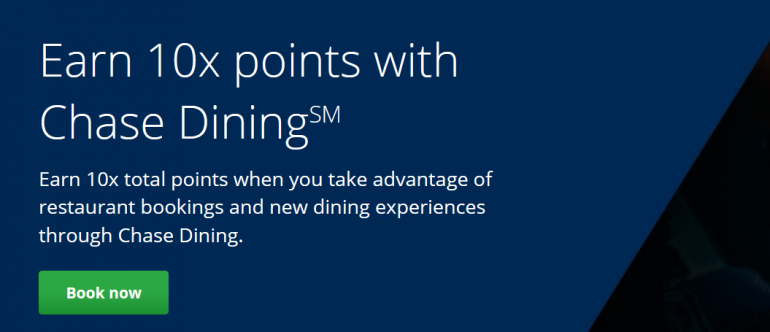 Shop for the best value redemption
Since the value per Chase Ultimate Rewards® points is relatively constant, using the travel portal may not always be the best option. You may be able to spend fewer points if you book the same trip with the specific airline or hotel's points instead of Chase Ultimate Rewards® points. This is more common with itineraries with high cash prices, like a hotel night that's particularly expensive. Always compare the cost of using traditional miles and points over using Chase points to see which offers better value. In some cases, you may want to transfer Chase points to partner programs to squeeze more value from them.
One example where that could be exceptional value is for expensive business class tickets that also have award availability. Let's say you're looking for a United business class ticket between Newark and London. If the cash cost of a one-way ticket is $2,505, that will cost you 250,500 Ultimate Rewards® points when redeeming at a value of one penny per point. In this example, it may be worth redeeming MileagePlus miles instead.

For this flight, the one-way mileage cost is 91,700 miles. Even if you don't have enough United miles, you could transfer that amount from Chase Ultimate Rewards® (since they are partners), and save yourself a nice chunk of Chase points in the process. It is always best to compare the cash cost with the redemption cost using both Chase and the airline or hotel's own loyalty program.
Is the Chase Ultimate Rewards® travel portal worth using?
The Chase Ultimate Rewards® travel portal can be worth using in specific scenarios.
Redemptions: You hold the Chase Sapphire Reserve® , the Ink Business Preferred® Credit Card or the Chase Sapphire Preferred® Card and want to make a redemption. The first two cards get an elevated point value of 1.25 cents apiece when redeeming points and booking travel in the portal; the latter gets 1.5 cents apiece.
Bookings. You hold the Chase Sapphire Preferred® Card , the Chase Freedom Unlimited® or the Chase Sapphire Reserve® and want to earn bonus points. The Chase Sapphire Preferred® Card and the Chase Freedom Unlimited® earn 5x points per $1 spent on all travel purchased through Chase Ultimate Rewards®, while the Chase Sapphire Preferred® Card earns 5-10 points per $1 spent on Chase Dining, hotel stays, rental cars and air travel purchased through Ultimate Rewards®.
Otherwise, you might be wise to book travel directly with the airline, hotel or rental car company, which can simplify cancellations or changes to your bookings. You can do this with cash, card or by transferring points to one of Chase's transfer partners.
Does the Chase travel portal price match?
Despite being powered by Expedia — an online travel agency that includes a Price Match Promise — the Chase travel portal does not offer customers a price matching benefit.
Capital One Travel has price drop protection that will advise you when to buy and refund you if the price of your flight drops by a certain amount after purchase.
How to use the Chase Ultimate Rewards® travel portal
Once logged into your Chase account, you'll find a sidebar on the right of the page with your Chase Ultimate Rewards® balance. Once you click on it, it brings up a variety of options for how to spend your points. Choose "travel" to take you to the standard booking page where you can enter your plans for flights, cruises, rental cars, hotels or other activities.
Depending on the card you have, your points are worth between 1-1.5 cents per point. The best value card is the Chase Sapphire Preferred® Card , which offers 1.5 cents in value per point to redeem through the portal, while the Chase Freedom Unlimited® only values points at a penny per point. This means that Chase determines the number of points you'll need to redeem for an award based on the cash cost of the travel you are trying to book.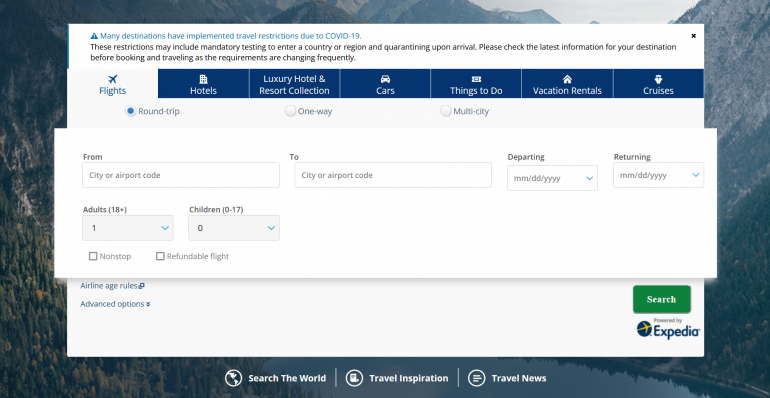 It's easy to search for the travel you want. Chase has partnered with Expedia to run the search engine, but this has limited the search function a bit with some low-cost airlines no longer appearing. Be mindful of this when making a reservation (perhaps check to see if the airfare is similar to the basic economy or main cabin price on the airline's website first).
The advanced options button lets you sort by airline and class of service.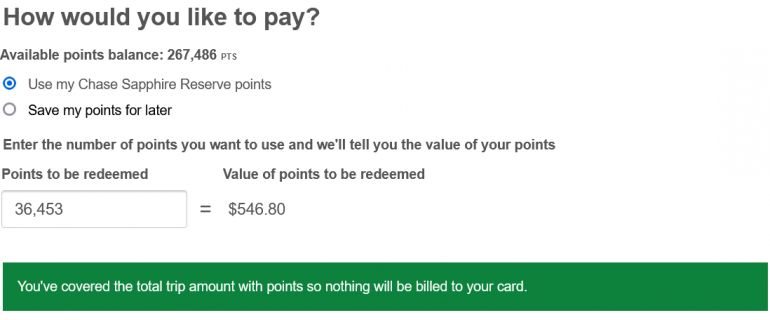 Much like other online booking engines, once you find the travel plans you like, you enter your personal details. The best part of using the travel portal is that you can pay in full with points, cash or use a mix of points and cash. You can adjust the amount of points you want to spend for your trip and the website will display how much remaining cash you owe. If you need more points, you can transfer them from other Chase Ultimate Rewards® earning accounts you may have to boost your balance.
The process for booking hotels or car rentals is similar to reserving a flight, giving you the option to use a mix of cash or points.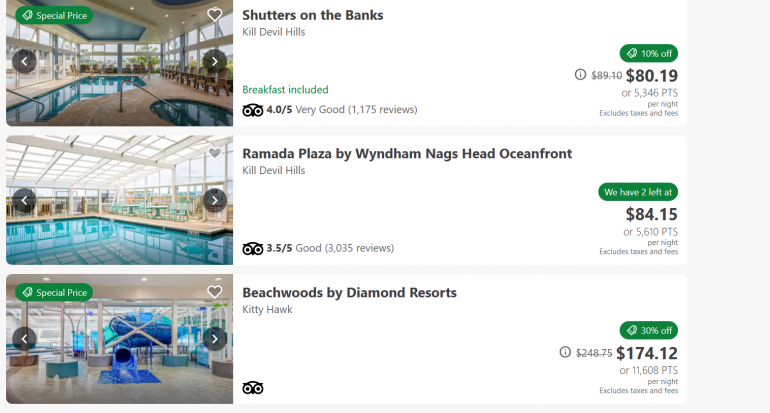 To book a cruise with points, however, you'll have to call Chase directly.
Another exception is when making a reservation at Luxury Hotel and Resort Collection properties, you can only make a cash reservation (you pay upon checkout) and cannot redeem Ultimate Rewards® points. You may still want to reserve through the portal, though, since it means you are eligible for additional perks like daily breakfast for two and a special amenity that varies by the hotel.
You can also reserve activities at home or your destination and pay for them in cash or with points. These include tours, museum visits and other local experiences.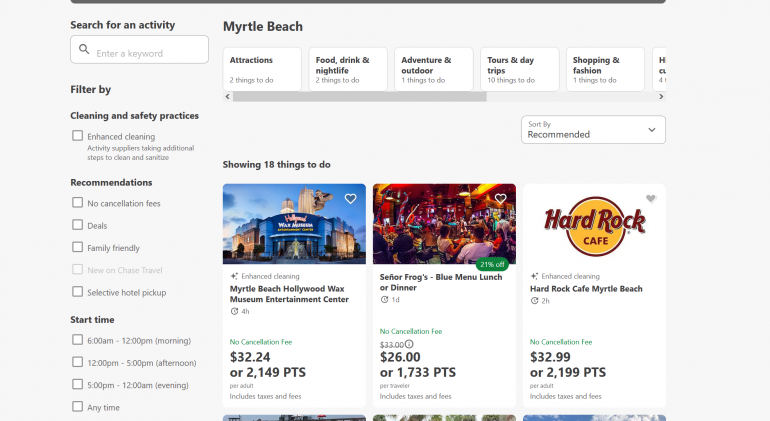 What else you need to know
Chase may charge a service fee on certain reservations. You will want to weigh whether this small charge is worth the benefit in Chase Ultimate Rewards® points you may use.
Many hotel companies offer member-only rates to entice you to book directly with them rather than through a third party. You'll want to weigh whether earning Chase Ultimate Rewards® points is more valuable than the difference in the lowest rate booked directly with the hotel company.
When making any reservation through the Chase travel portal, you will be at the mercy of its own policies when it comes to changing or canceling a ticket. You will have to contact Chase Ultimate Rewards® directly to adjust your plans since you made it independently of the airline or hotel company. This can make it especially difficult with last-minute travel plan changes.
Chase travel portal tips, recapped
With a little comparison shopping for your travel plans, you can squeeze exceptional value from points via the Chase Ultimate Rewards® travel portal. They can be redeemed like cash for travel, but always be sure to compare a reservation using Chase points to the cost of using hotel or airline points.
Sometimes, it may be less advantageous to use Chase points since you will lose out on travel-related perks. Other times, you'll come out ahead since you can save cash using points, which is helpful when there is no award availability for your preferred travel plans.
How to maximize your rewards
You want a travel credit card that prioritizes what's important to you. Here are our picks for the best travel credit cards of 2022 , including those best for:
Flexibility, point transfers and a large bonus: Chase Sapphire Preferred® Card
Source https://www.chase.com/personal/credit-cards/education/rewards-benefits/credit-card-for-international-travel
Source https://www.seat31b.com/2019/05/chases-terrible-horrible-no-good-very-bad-travel-portal/
Source https://www.nerdwallet.com/article/travel/chase-ultimate-rewards-travel-portal-guide