Top 8 Best Blogs On Adventure Travel
When I am not climbing mountains or exploring new destinations, I spend much of my free time reading about adventure. While I am always looking to read the next great book on adventure or the latest addition of Outside Magazine or National Geographic, over the years I have found myself increasingly interested in following the adventure blogs of real life explorers.
Listed below are my Top 8 Best Blogs on Adventure Travel. Each of them are written by individuals who have a gift for storytelling, a thirst for exploration and the courage to blaze their own path through life!
Reading their travel blog sites has helped me to keep motivated, and inspires me to plan my own new epic adventures.
The Top 8 Best Blogs On Adventure Travel
The Expert Vagabond – Matthew Karsten
Alison's Adventures – Alison Teal
Alastair Humphreys
Andrew Skurka
Eric Larsen Explore – Eric Larsen
Section Hiker – Philip Werner
Wild Junket – Nellie Huang
SoCal Hiker – Jeff Hester
1. The Expert Vagabond – Matthew Karsten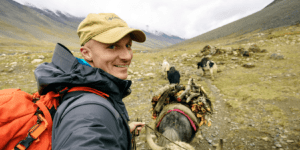 Visit Matthew's Blog by click HERE or follow the link below:
As stated on his site, the definition of a vagabond is "wandering from place to place without any settled home; nomadic" and this perfectly sums up Karsten's life. At the age of 29 Matthew quit his job, sold his possessions and headed out on the road. Karsten has traveled across the globe for five years while travel blogging to share his adventures with the world and he doesn't have any plans to slow down. The Expert Vagabond is living proof that it is possible to live an adventurous life and follow your dreams.
2. Alison's Adventures – Alison Teal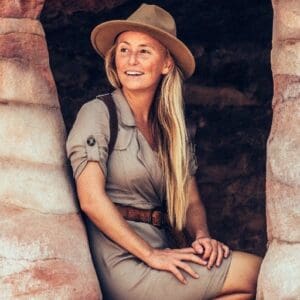 Visit Alison's Blog by clicking HERE or follow the link below:
Continuously on the go, nothing can stop this worldwide adventurer who is dubbed "The Female Indiana Jones". Whether she is surfing in Hawaii, exploring the ancient city of Petra, or backpacking through Indonesia, Alison Teal, through her adventures teaches people to follow their dreams while also showing the beauty of the world for all of us to see. Alison's Adventures is one of the best adventure travel blogs on the web.
3. Alastair Humphreys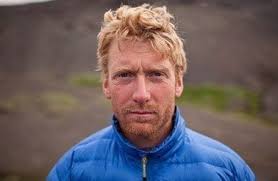 Visit Alastair's Blog by click HERE or follow the link below:
This British adventurer who coined the term 'micro adventure' advocates that people don't need to go across the world to find adventure, but can actually find it closer to home. Although Humphreys has written a best selling book on micro adventures which you can check out HERE, this doesn't stop him from continuously testing the boundaries of global exploration. Nominated as a National Geographic Adventurer in 2012, Humphreys has crossed Iceland by foot and pack raft, rowed across the Atlantic ocean, and cycled round the world for four years. This adventure travel blog is a must for anyone who loves to explore!
4. Andrew Skurka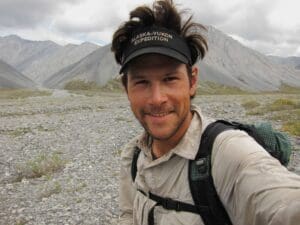 Visit Andrew's Blog by click HERE or follow the link below:
Described by National Geographic as "one of the best traveled and fastest hikers on the planet", Andrew Skurka has made a name for himself by hiking super human distances across rugged terrain. One example is his 7,775-mile, eleven month sea-to-sea route expedition. The sea-to-sea route connects the Atlantic and Pacific Oceans in the United States.
Being awarded the National Geographic Adventurer of the Year in 2007, Skurka has perfected the art of moving fast and lightly through the mountains, and has actually published a gear guide on the subject titled "The Ultimate Hiker's Gear Guide: Tools & Techniques to Hit the Trail" which you can find HERE.
5. Eric Larsen Explore – Eric Larsen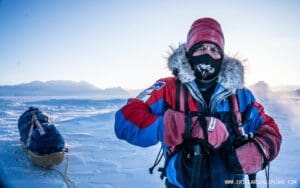 Visit Eric's Blog by click HERE or follow the link below:
The best way to describe explorer Eric Larsen is that he LOVES the cold. The seasoned polar explorer has skied to both the North and South Pole, and after summiting Mount Everest in October of 2010 Eric became the first person to reach the three poles in a 365 day period. He also uses his expeditions as a platform to create awareness on the effects of climate change on the earth.
I first saw Eric speak in 2014 at the REI Adventure Store in New York City and have been following this polar explorers' adventures ever since.
6. Section Hiker – Philip Werner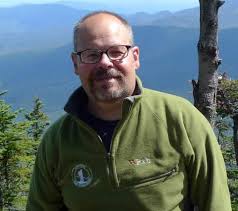 Visit Philip's Blog by click HERE or follow the link below:
Whenever I have a question on gear, backpacking skills, or a trail I am about to hike I always check out the Section Hiker blog. Section Hiker is an encyclopedia of information and is one of my go-to resources on the web for anything hiking related. The blog is penned by Philip Werner, who is an accomplished adventurer and has completed notable adventures such as the 272 mile long trail in Vermont and two coast-to-coast backpacking trips across the Scottish highlands.
A few year's ago I was looking for help with an Appalachian trail hike and I was able to find everything that I needed on the Section Hiker blog.
7. Wild Junket – Nellie Huang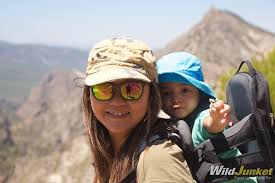 Visit Nellie's Blog by click HERE or follow the link below:
Professional adventure traveller Nellie Huang has been traveling the world since 2003 and documenting her journeys in the adventure blog, Wild Junket. With over ninety countries under her belt, regardless of whether she is climbing active volcanos in Guatemala, scuba diving in Borneo or exploring the Silk Road, Nellie is always in search of her next great adventure.
8. SoCal Hiker – Jeff Hester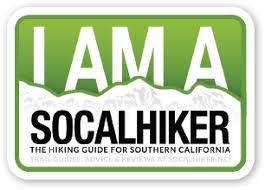 Visit Jeff's Blog by click HERE or follow the link below:
The SoCal hiker blog was created by Jeff Hester and is an excellent resource of trails for those who live in the Southern California area. Many of the blog posts are written as detailed guides with trail descriptions and photos to help you navigate. For those who are interested in hiking the John Muir trail, there is one of the most comprehensive guides that I have seen, which will help you plan your adventure. Anyone that loves to explore the mountains, the SoCal Hiker is one of the best travel blog sites on the web.
We hope that you have enjoyed our post on the 8 Best Blogs on Adventure Travel. If you would like to learn more about our adventures click HERE or if you have a favorite blog on adventure travel we would love to hear about it just shoot us an email at info@explorerspassage.com.
I look forward to seeing you on the trail!
Jeff Bonaldi
Founder & CEO
The Explorer's Passage
About Jeff Bonaldi
Jeff Bonaldi is the Founder and CEO of The Explorer's Passage, an adventure travel company. His mission is to provide travelers with the opportunity to transform their lives and the planet through the power of adventure.
For the latest, follow Jeff on Instagram and learn more about him HERE .
Never Be Unprepared Again!
Enter your email address below to get our FREE 17 page guide to help you get ready for your next epic adventure!
How to find adventure travel website blog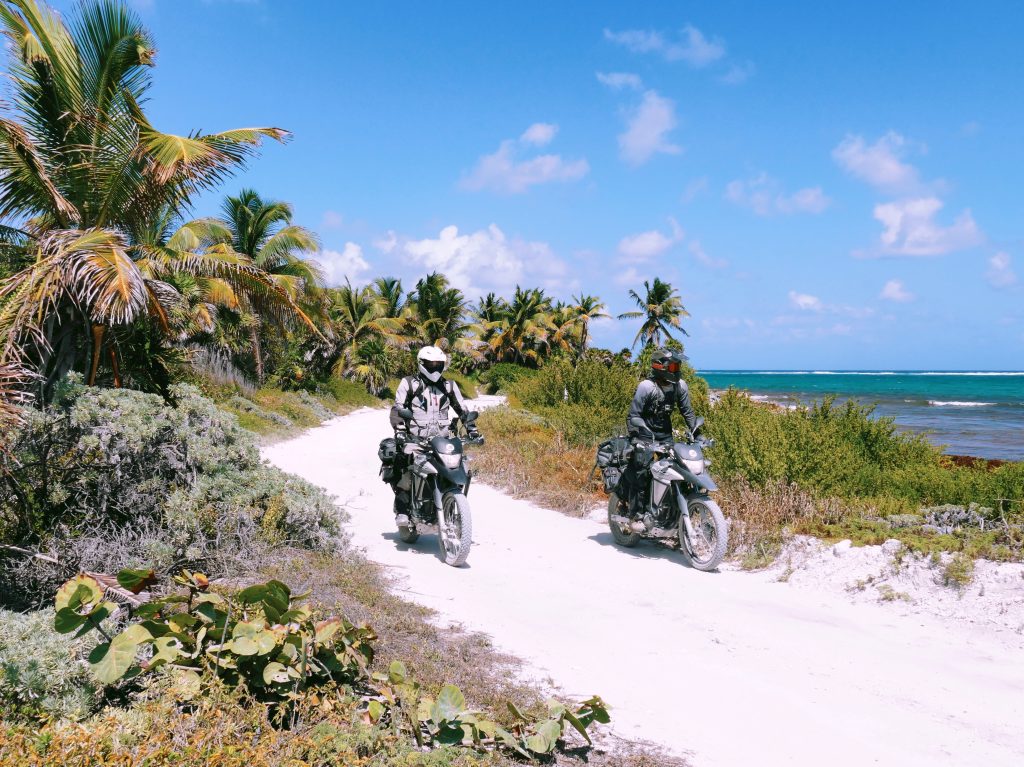 How to Find Motorcycle Tours for Beginners
If you're a beginner rider, should you go on a motorcycle tour? And is there such a thing as motorcycle tours for beginners? If we're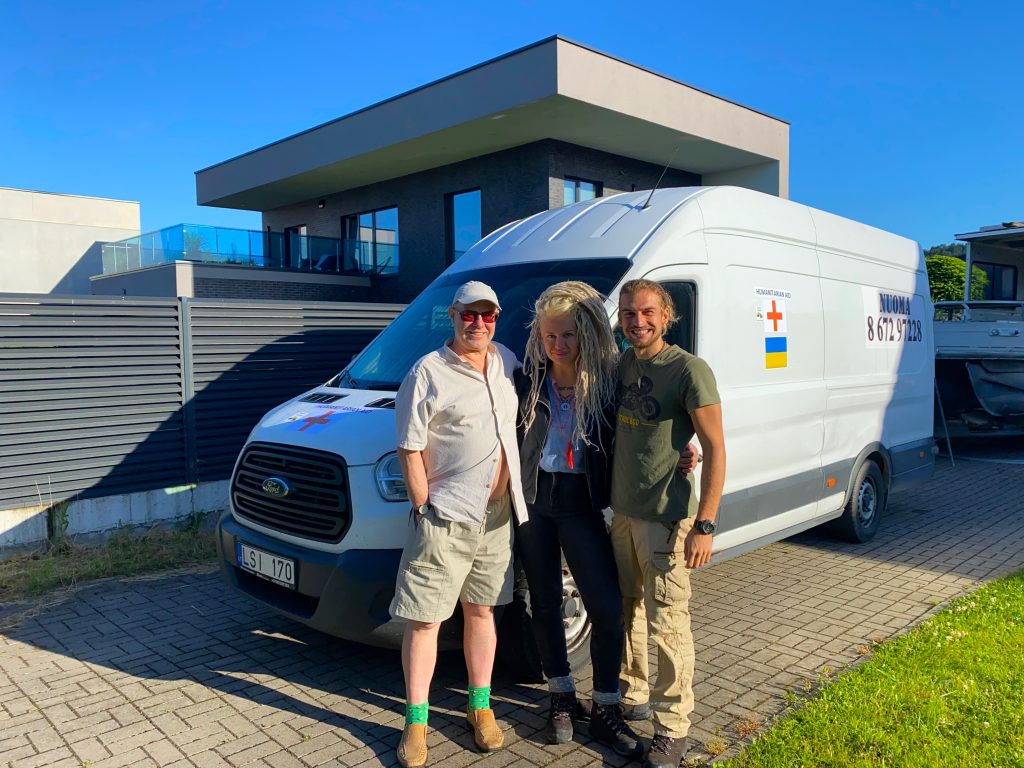 Riders Helping Out: Project Ukraine
When Russia invaded Ukraine in February this year, we were in the Netherlands, right amidst the Carnival celebrations. Soon after that, we were off to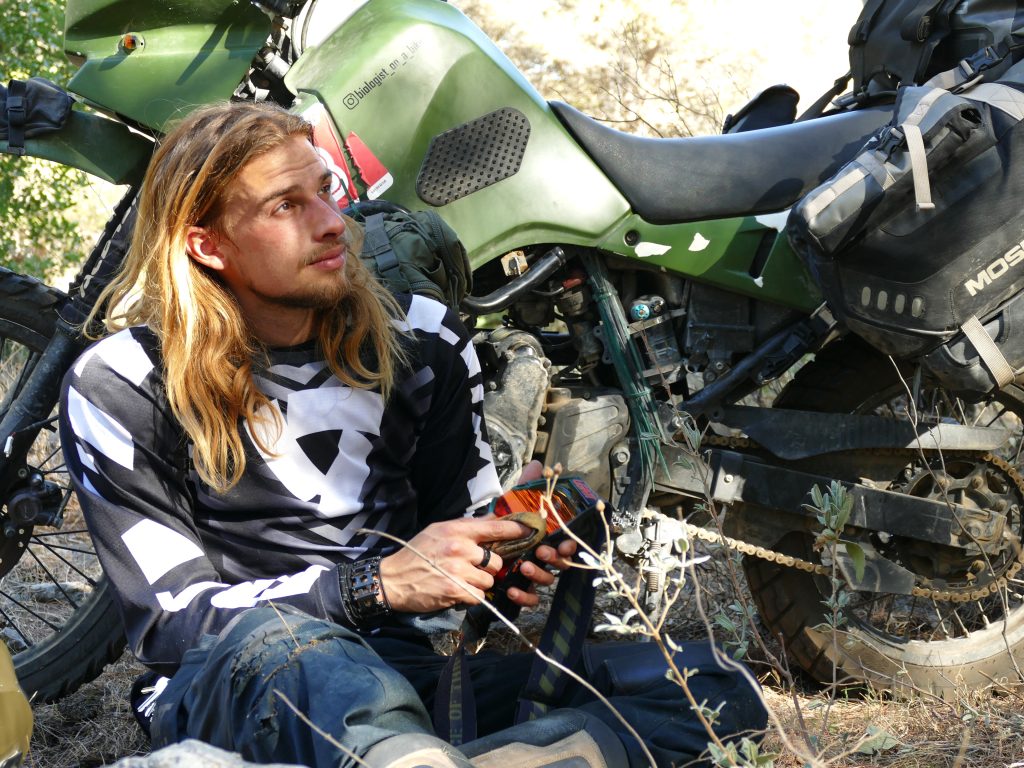 Why You're Dead Wrong About Motorcycle Touring Costs
If you haven't done any longer trips outside of the Western world, your idea of motorcycle touring costs is most likely… Dead wrong. We've heard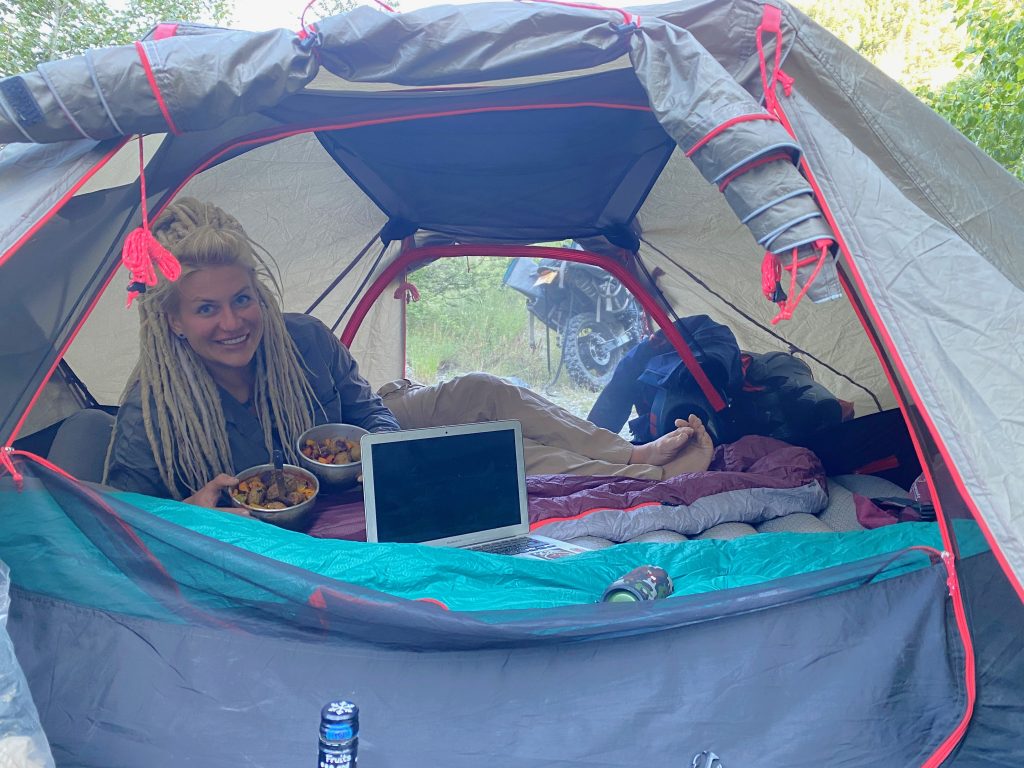 Motorcycle Camping: Stop Overthinking It
Motorcycle camping is one of our favorite topics for two reasons: it's all about freedom – and nature. We don't camp nearly as often as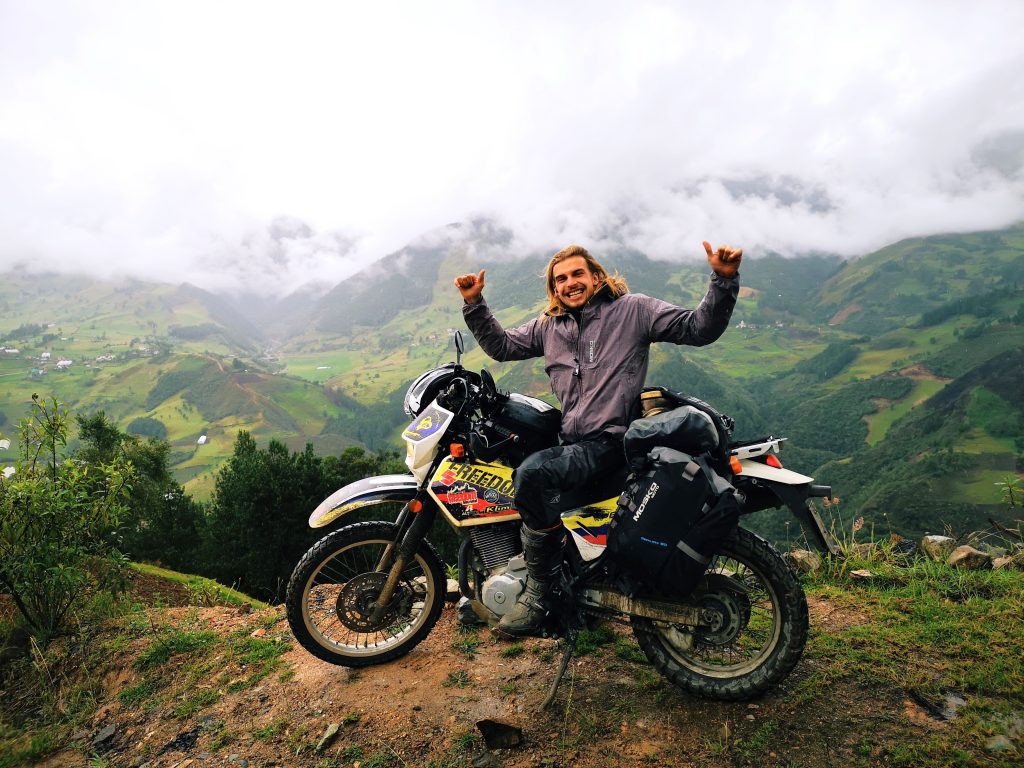 Is It Safe to Motorcycle Through South America?
Riding the Andes Mountains, the Amazon, the Pacific Coast, and Patagonia is a bucket list trip for just about any rider. But is it safe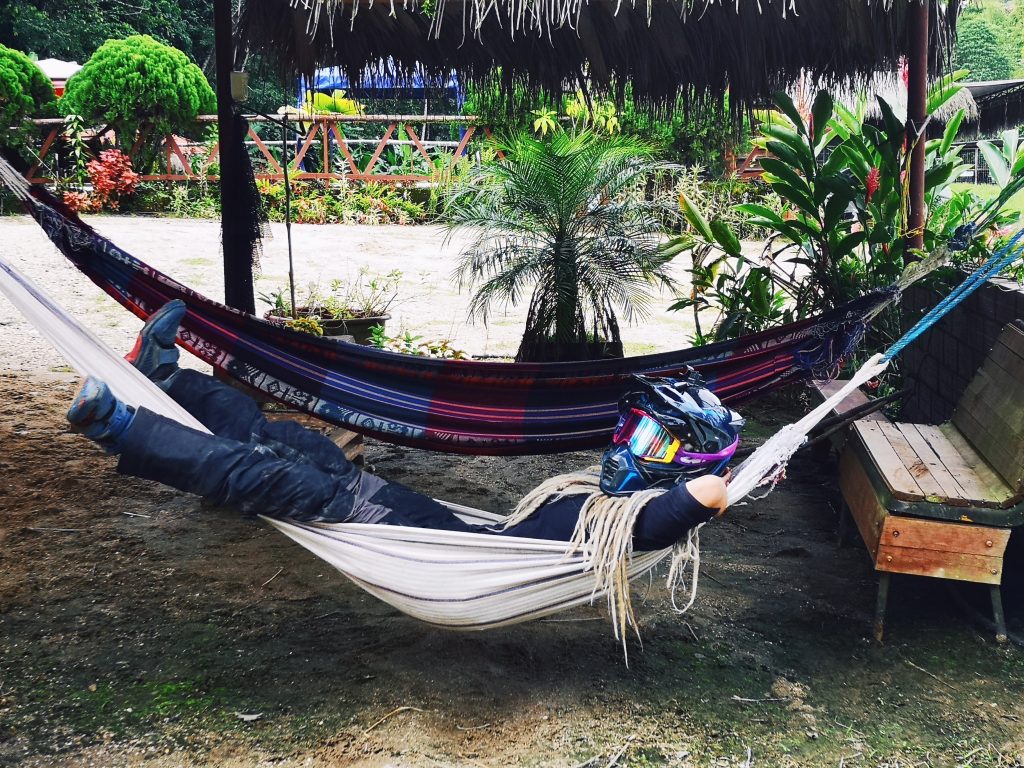 Where to Sleep When Riding a Motorcycle Cross Country?
Wondering where to sleep when riding a motorcycle cross country? You're not alone: "where do you stay" is one of the most asked questions we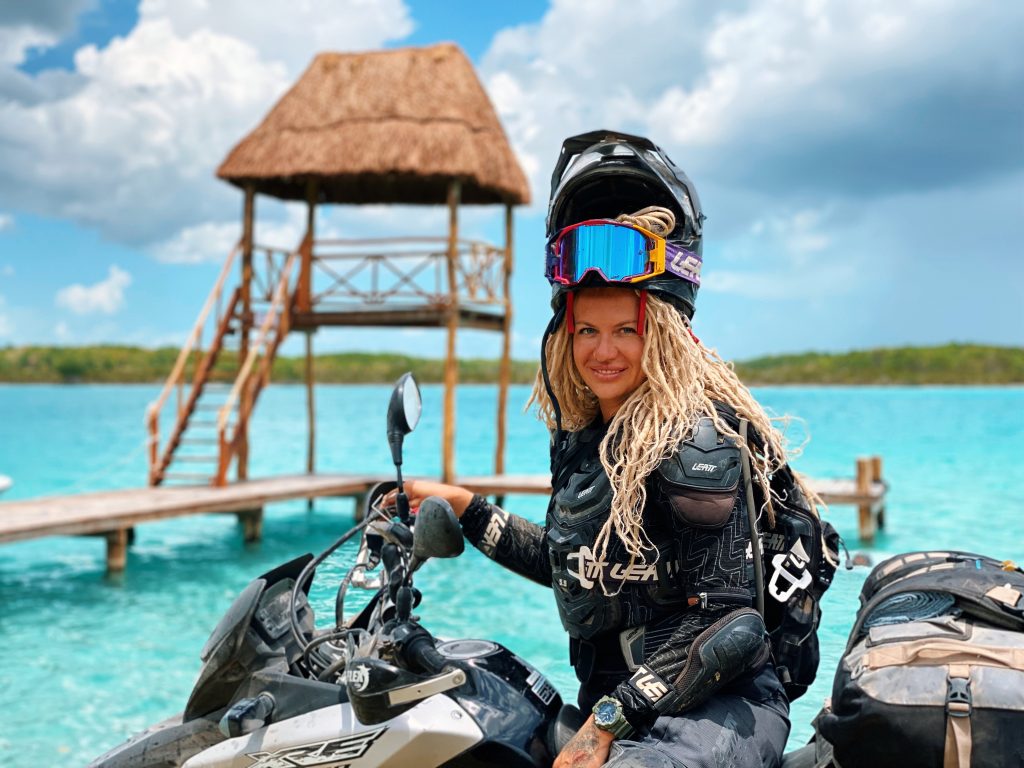 How to Quit Your Job and Travel the World Overland
If you're wondering how to quit your job and travel the world, here's something to think about first. Do you love what you do? Do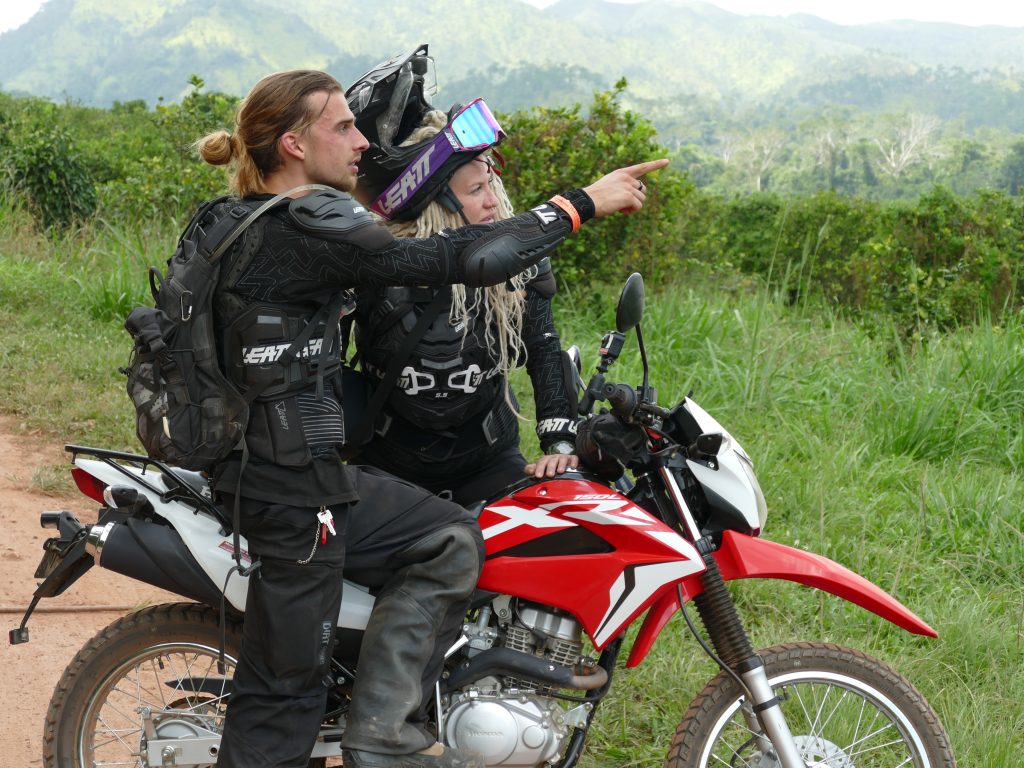 Belize Motorcycle Adventures: Riding the Caribbean
What comes to mind when you think "Belize"? Coral reefs? Yachts? Caribbean beaches? Yeah, we thought the same… until we got to experience our very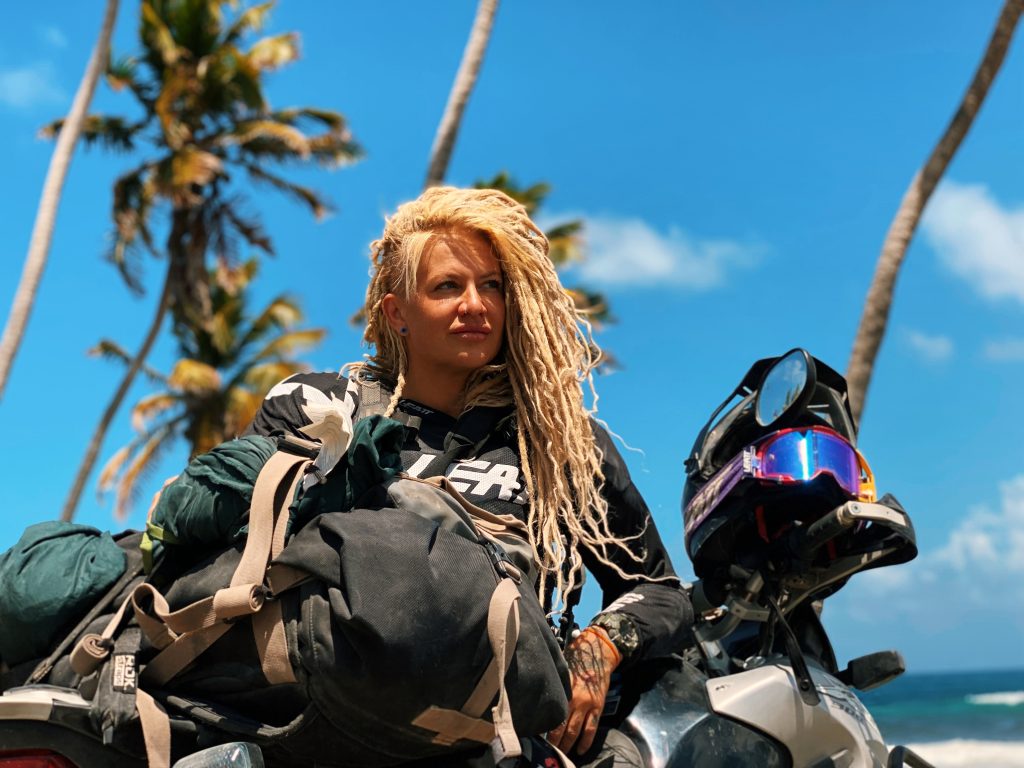 Motorcycle Traveling: What's the Worst That Can Happen?
Dreaming of motorcycle traveling, but still on the fence? You've got a bike that's road (or off-road) ready; you may already have a rough route
Motorcycle Route Planning: Tools and Tips for Scenic Rides
Whether you're going around the world or thinking of a weekend ride, motorcycle route planning is one of the most fun parts of trip prep.
How to Find an Adventure
If so, following are a few things to help you find it.
With so many incredible options available it's good to take a systematic approach that will save you time and help you find your adventure dream come true.
So, how to find an adventure?

First, we'll cover some things for you to consider when choosing an adventure, then I'll get more specific with some lists of adventure activities to get you thinking.
Here are three factors to look at when evaluating the adventure travel activities that will be the the best fit for you.

– The risk involved
– The skills needed and physical factors
– The fun factor
How to find an adventure
How to find an adventure
When wondering how to find an adventure that suits you, consider the below factors.
The risks of the adventure
When some people think of adventure travel experiences they get visions of paragliding around the Swiss Alps or swimming with sharks in the Bahamas. Yes, those activities have a certain amount of risk involved.
However, an adventure doesn't have to be dangerous in order for you to have the time of your life. Walking and cultural tours are very popular, and you can find them all over the world. Wildlife watching is an incredible adventure and you can do it from the comfort of a boat (whale watching) or you can kick it up a notch and go to the Australian Outback or the Galapagos Islands.
Generally speaking, the higher the risk, the more adrenaline you get. So, if your middle name is "Danger," and you love an adrenaline rush, you're going to have to embrace the risks involved.
So ask yourself this question: How much risk are you willing to take on?
The skill and physical factors
Fortunately, many adventure activities come with training wheels.
For instance, if you want to try skydiving, you don't have to jump out of a perfectly good airplane all by yourself. You can connect (literally) to an expert and let them guide you through the experience while you focus on the fun of it.
White water rafting runs have several grades of difficulty, trekking routes vary in their length (and the terrain) and many other popular adventure travel experiences offer a range in the degree of difficulty to suit most people.
If you're in great shape, and have the experience needed, you can head off to Paarl Rock in South Africa for some grade-A rock climbing. However, even if you're not the athletic type you can find thrilling adventures like zipline canopy tours, horseback riding and flying adventures that are sure to get your heart pumping.
The point is this: Don't let a lack of expertise, or great physical conditioning, get in the way of adventure. You can try something that interests you in a safe environment and then pursue it on your own if you find you have the passion for it.
The fun factor
So, what do you like doing most? Will it be adventure on land, on (or in) the water or would you like to get airborne? It's time to start narrowing down your options.
Here are some lists of the most popular adventure travel experiences out there.
Land adventures
Backpacking (read our tips for backpacking in Australia)
Bicycling (check out our adventure of cycling the Baltic Sea Route in Denmark)
Bird watching (go bird watching in Costa Rica)
Camel riding
Camping (here's how to do sustainable camping)
Cultural holidays (like diving into the Spanish culture in Costa Brava)
Dog sledding
Eco tours (check out these EcoTourism destinations in Colombia)
Hiking (try hiking The Path of Gods in Italy – check out our video below)
Horseback riding
Jungle exploring (try take on the Amazon Challenge)
Motorcycling (check out our guide to backpacking by motorbike)
Mountain biking (how about mountain biking in Morocco or joining an active biking holiday in Denmark)
Mountain climbing (like tackling the Everest Base Camp trek)
Orienteering
Rock climbing
Rogaining
Safaris (go on an Okavango Delta safari)
Snowmobiling (you can do this in Yellowstone National Park in winter)
Snow skiing (learn cross-country skiing in St. Johann in Tirol)
Survival skills training
Trekking (go responsible trekking in Nepal or Gorilla trekking in Uganda)
Walking Tours
Wilderness training
Wildlife watching
Windsurfing (go windsurfing in Tarifa)
Water adventures
Canoeing
Fishing (here's where to go trout and salmon fishing in North America)
Sailing (check out these top sailing spots around the South Coast of England)
Scuba diving (go scuba diving in Thailand)
Sea kayaking
Snorkeling (what what snorkeling on the Great Barrier Reef or snorkeling in Costa Rica)
Surfing (visit the surfers paradise of Sayulita in Mexico or check out these other destinations for surfing holidays)
White water rafting
Air adventures
Before you make your final decision there are a few more things to think about.
Ask yourself some basic questions.
– How much time do you have?
– How much money are you willing to spend?
If you're short on time and/or money then look to stay close to home. If you're going to plan a great adventure you don't want to rush it. Overseas adventure travel experiences are great, but for many of us there are fun and exciting excursions within easy driving distance as well. A quick search on Google using the name of the activity and a location should get you some quick and easy results to check out.
What interests you most?
Do you enjoy physical adventures? Then think about these: Hiking and trekking, mountain biking, mountain climbing, rock climbing, windsurfing, sea kayaking, scuba diving and paragliding.
If you're looking for something a little less physical, and more mentally stimulating, then try these: walking tours, cultural tours, wildlife watching and eco tours.
For those looking for exotic exploits consider jungle exploring, flying adventures, camel and elephant riding, safaris, dog sledding and bungee jumping. You can also do a number of things in an exotic location like India, Thailand, Nepal, Brazil, China or the Galapagos Islands.
Luxury adventure travel experiences are extremely popular for those with the disposable income, and there are plenty of luxury accommodations for each of the following: safaris, golf vacations, cruises, resorts and spas (yes, some consider these an adventure), villas in exotic locations and romantic getaways.
If you've got family adventure travel on your mind then here's a short list for you: bicycle tours, camping, fishing, nature trips, white water rafting, eco tours, wildlife watching and zipline canopy tours.
As Andre Gide once said,
"It is only in adventure that some people succeed in knowing themselves – in finding themselves."
So, now it's up to you. Discover yourself in the adventures you choose to pursue.
Author
I'm sure you've had similar experiences I had whilst traveling. You're in a certain place and a fellow traveler, or a local, tip you off on a little-known beach, bar or accommodation. Great travel tips from other travelers or locals always add something special to our travels. That was the inspiration for Travel Dudes.
Source https://explorerspassage.com/chronicles/best-blogs-on-adventure-travel/
Source https://adventurebound.world/blog/
Source https://www.traveldudes.com/how-to-find-an-adventure/