How Does Credit Card Travel Insurance Work?
Find out what credit card travel insurance is, how it works and what benefits you might be eligible for
May 24, 2022 | 5 min read
Ever found yourself in a travel hiccup, booking alternate flights or scrambling for lost bags? These events can be stressful—and costly. Credit card travel insurance might protect you from travel expenses beyond your control.
Many cardholders have travel insurance as part of their credit card benefits. Coverage varies by card, issuer and network, so you might want to do your homework on how travel insurance can help you in a travel snag.
What Is Travel Insurance?
Travel insurance can help protect you financially in case of a vacation gone wrong. Whether you're visiting family, flying abroad or road-tripping across the country, credit card travel insurance could be the safety net you need.
By booking and paying for a trip with a credit card that offers travel insurance benefits, you could get compensation—up to a set limit—for unplanned costs. For example, some Capital One rewards credit cards offer benefits like travel accident insurance and lost luggage reimbursement.*
Is My Family Covered Under Travel Insurance?
Your family's travel insurance coverage can depend on your credit card issuer and network. For example, if you're a Mastercard® or Visa® cardholder, your spouse and kids, depending on their ages, are typically covered. Capital One cardholders can learn about specific card benefits by reading their benefits guide.
What Are the Benefits of Credit Card Travel Insurance?
Imagine traveling with peace of mind, knowing that a potential accident or expensive mishap could be reimbursed. With credit card travel insurance, you could be covered in a number of scenarios. Consider checking your credit card benefits to see what events are covered—and the level of coverage provided.
Trip Cancellation and Interruption Insurance
Canceling a trip at the last minute or cutting it short can be disappointing. But getting your money back on outstanding flights and reservations might relieve your stress. If you booked and paid for your trip with a credit card that offers trip cancellation insurance, you may qualify for it for reasons like health issues or a death in the family.
Your maximum reimbursement depends on your credit card. Some cards might offer up to $2,000 per trip, while other cards could offer up to $20,000 per trip.
Trip Delay Insurance
Travel schedules don't always go as planned. Flights may get delayed, or the weather can go south. And you may need to pay for a meal or a last-minute hotel room while you wait. If you paid for your trip with a card that has trip delay insurance, any reasonable costs during the delay might be covered.
Credit cards may vary in how long the delay must be to qualify. But having travel delay insurance can help take care of your most urgent needs.
Travel Accident Insurance
While most trips can be smooth sailing, accidents happen. But travel accident insurance might provide a layer of support. In cases of severe injury or death, you or your family members could receive benefits if you booked and paid for your trip with a credit card that offers travel accident insurance.
Lost or Delayed Baggage Insurance
Say you're waiting at baggage claim, confident that you packed everything you need to start your trip—once you get your suitcase. But it never rolls by on the carousel.
Lost, delayed or even stolen baggage can happen. If you need to buy replacement items, you could be reimbursed.
Rental Car Insurance
If you pay for a rental car with your credit card, you might be able to skip the added cost of buying insurance through the rental company. Credit card rental car insurance could cover collisions, theft and towing while traveling.
This type of insurance usually goes into effect after your regular auto insurance policy. And whether you rent domestically or internationally may determine how much additional coverage you need. Just remember, rental car insurance usually only covers the vehicle. You might still need to buy liability coverage when traveling internationally if your personal auto policy is limited to the U.S.
How Do You File a Travel Insurance Claim?
You might be leaving money on the table if you don't file a travel insurance claim you're qualified for. A few extra steps can go a long way toward helping you recover from unexpected purchases.
You can start by reading the fine print on your card's benefits guide. It helps to know beforehand what travel events are covered and for how much.
As you navigate any travel troubles, save your purchase receipts. If you want to be reimbursed for replacement articles of clothing, a last-minute hotel or a trip to the emergency room, it's a good idea to have a paper trail.
Finally, you can file a claim by contacting the administrator listed in your benefits guide. Check if there's a time limit on how long you have to file after the travel incident. And you may have to answer a few questions and complete a form. But with a little effort, you can bypass a travel roadblock and continue on your way.
*Some benefits are provided by Visa® or Mastercard® and may vary by product.
We hope you found this helpful. Our content is not intended to provide legal, investment or financial advice or to indicate that a particular Capital One product or service is available or right for you. For specific advice about your unique circumstances, consider talking with a qualified professional.
Capital One does not provide, endorse or guarantee any third-party product, service, information, or recommendation listed above. The third parties listed are solely responsible for their products and services, and all trademarks listed are the property of their respective owners.
How Does Adventure Travel Insurance Work?
If you are going on an adventure holiday this summer, you will need to think about insuring yourself. Getting the right insurance is extremely important; this means having the correct policy level for your activities to be covered and knowing exactly how adventure travel insurance works. There are a wide range of options available, so by knowing how insurance works you can ensure that you have the best adventure travel insurance with the most suitable coverage.
Why Do You Need Adventure Travel Insurance?
The FCO advise all UK travellers to purchase travel insurance, whether they are going to Europe or further afield to a worldwide destination. The reason for this is that even if you think you don't need activity travel insurance or that you are okay taking the risk yourself, the fact is things can and do go wrong and when an adventure traveller is stuck in hospital without insurance or the funds to cover emergency treatment, it is the FCO who are contacted to help or advise. However, the FCO will not pay medical or repatriation costs and it will ultimately be up to you to cover any expenses incurred as a result of an injury or illness on an adventure holiday.
There is a significant misunderstanding about reciprocal arrangements for treatment in the EU if you have an EHIC card, as well as travelling to commonwealth countries like Australia and New Zealand where reciprocal rights for medical attention also exist. Whilst participating governments will allow UK travellers to access state medical facilities it is rare that there is no cost involved. Even if direct medical treatment charges are covered by the reciprocal agreement, more often than not there are other expenses that the injured adventurer has to pay themselves. These can include charges for medicines and dressings, crutches or supports, ambulance or transport costs. However, the biggest costs you are likely to have to pay, and which are not covered by reciprocal health agreements, are for search and rescue, air ambulance and repatriation to get you home to the UK. These costs account for as much as 60% of the costs incurred by insurers which is why travel insurance for adventure holidays is an absolute must.
The FCO estimates that as many as 1 in 5 travellers do not buy travel insurance, this figure is even higher in the under 25 age group. Average emergency costs are generally around £1,000 but serious injuries can result in significantly higher claims. Adventure travel insurance providers like Snowcard typically carry policy limits of £10 million but this is so you don't need to worry that you have enough cover. In 30 years insuring hundreds of thousands of adventure holidays, the largest claim paid by Snowcard was £150,000 for a kayaking injury. However, over the years Snowcard Insurance has covered a significant number of claims in the region of £50,000-£100,000. Whilst most claims are for minor injuries costing less than £1,000, claims in the region of £2,000 to £5,000 are typically what Snowcard expect to see for adventure and activity holidays.
What Are Common Travel Insurance Claim Costs?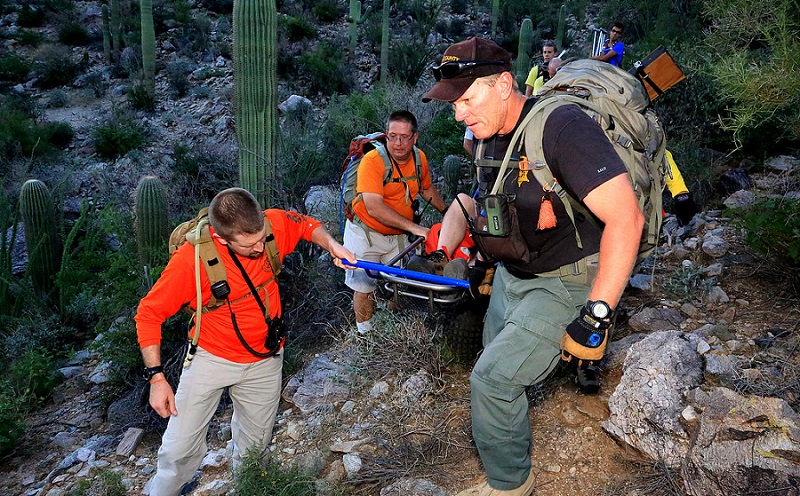 Here are some typical claims costs paid in 2018:
Foot injury hiking in USA £3,539.96
Facial injuries falling from bike in Europe £1,128.88
Fractured pelvis in cycle accident in France £15,969.38
Medivac by helicopter climbing in Switzerland £3,549.85
Wrist injury mountain biking in Italy £795.37
Dislocated knee mountaineering in France £1,027.96
Broken ankle caving in Spain £14,088.15
Altitude sickness in Nepal £1,042.06
Shoulder injury skiing in Austria £16,808.31
Twisted ankle hiking in Switzerland, airlift costs £4,411.42
Frostbite trekking in Nepal £1,836.35
What Is Included In Adventure Travel Insurance?
There are over 100 activities covered by our adventure travel insurance policies, with the chance to tailor the cover to your level of activity. Snowcard offer 5 options for insurance, each of which will include higher risk and level activities covered.
For all of these options, as standard, you will receive outstanding adventure travel insurance that provides medical and liability cover, plus rescue and repatriation, all up to £10 million. Our high-quality insurance also has customisable features, such as coverage for personal belongings, equipment, cancellations, and policy excess.
What Happens If You Are Injured Or Ill or An Adventure Holiday?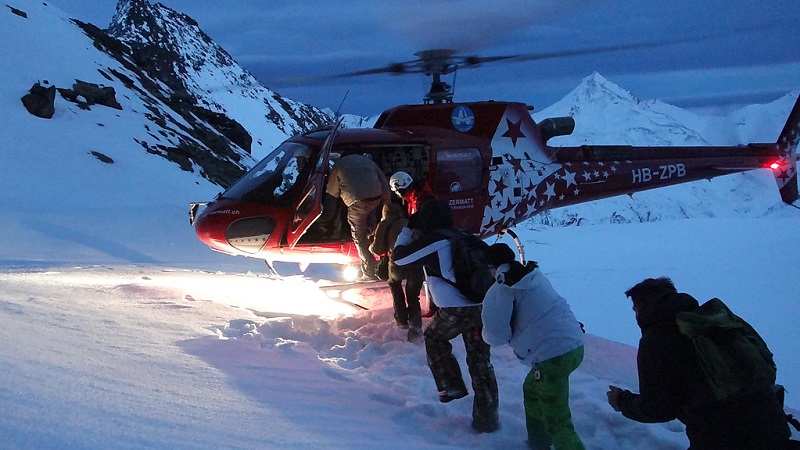 For most minor injuries you will visit a local doctor or medical centre in the resort or town you are staying in. You will be asked to pay for any medication or medical supplies which you will then claim back on your return from your activity holiday. Your Snowcard Insurance will cover these costs but you will need to keep receipts and doctors reports for the claims department to assess the claim.
For more serious accidents or illnesses where hospitalisation is needed, you must contact Snowcard's 24-hour emergency help line, International Medical Rescue, and your case will be managed by experienced multi-lingual staff. Medivac, helicopter and air ambulance costs will be guaranteed and where possible paid directly to the service provider on your behalf. You will be advised and guided through your repatriation back to the UK which depending on how soon you are cleared as fit to fly, is arranged as swiftly as possible.
With 30 years combined experience insuring skiers, mountaineers, cyclists, mountain biking, kayaking, scuba diving as well as many other varied adventure holiday activities, Snowcard, International Medical Rescue and Ageas Insurance have a proven track record in providing the best activity and adventure travel insurance. Discover our extensive list of activities covered, and how our leading insurance policies can benefit you.
Does travel insurance cover adventure activities?
Yes, travel insurance plans can cover adventure activities, athletic, and extreme sports, but some plans offer come under optional coverages, where policyholders need to pay an extra amount besides the premium.
Visitor Guard® has several travel insurance plans that come with additional sports injuries coverage. The plans protect you from paying expensive medical bills in a foreign country. Whether you want to go on snowboarding in the Alps or dive deep in Thailand, you cannot anticipate accidents or injuries.
If you are an adrenaline junkie or love getting indulge in extreme sports during your vacation, you should consider getting yourself covered while you are on your trip. Your standard insurance is not going to cover you abroad, hence purchasing travel insurance with adventure sports coverage can be a wise choice.
Does travel insurance cover sports injuries?
Each plan is different and can include different sports activities. Travel insurance plans can cover activities and sports under Intercollegiate, Interscholastic Athletics, Club Sports, and Organized Amateur sports. Sports like ballet, baseball, cheerleading, diving, fencing, golf, polo, rowing, volleyball, swimming, tennis, martial arts, karate, ski jumping, wrestling, ice hockey, competitive cycling (Road, Track, CX), gymnastics, rugby (no division one), football (no division one), soccer, and more are included under the athletic sports coverage. Some plans come with low, middle, and high options with an additional flat monthly rate. Check the plan and the brochure to know your options, additional factor, and flat rate.
Which plans you can buy?
Safe Travel USA Comprehensive
The plan has an optional upgrade for athletic sports and provides coverage for injuries incurred during amateur, Club, Intramural, Interscholastic, Intercollegiate activities such as archery, tennis, swimming, cross country, track, volleyball golf, ballet, basketball, cheerleading, equestrian, fencing, field hockey, football (no division 1), gymnastics, hockey, karate, lacrosse, polo, rowing, rugby, and soccer. Any athletic sport or activity engaged by you is not for leisure, entertainment, and fitness purposes are excluded.
Atlas Travel includes coverage for eligible injuries and illnesses that could occur while participating in many popular vacation sports – skiing and snowboarding (recreational downhill and/or cross country), snorkeling, water skiing, and others – at no additional cost. Certain extreme sports are excluded from coverage.
Along with medical benefits, evacuation, trip cancellation and interruption, and more, the plan also covers sports equipment rental up to $5,000 per person and hazardous sports up to $5,000 per person. If your sports equipment is lost, stolen, damaged, or delayed in transit to your destination by more than nine hours, you can be reimbursed up to the maximum amount to rent alternative sports equipment.
The plan has an optional enhancement for athletic sports and hazardous activities and offers coverage for your injuries and wounds resulting from them. For extreme sports, it comes with three options: a) low option that has 1.25 factor to the base premium, b) middle option with 1.25 factor to the base premium and additional $25 flat monthly rate, c) high option with 1.25 factor to the base premium and additional $50 flat monthly rate.
For Intercollegiate, Interscholastic Athletics, Club Sports, and Organized Amateur Sports, 1.25 factor to the base premium is applied in all three options. The low option comes with an additional $12 monthly flat rate, a middle option with an additional $26 monthly flat rate, and a high option with an additional $80 monthly flat rate.
Practice or play in any amateur, club, intramural, interscholastic, intercollegiate, sports contest, or competition is excluded.
The plan is like Diplomat America, but there can be a difference in the policy maximum. Check the brochure before purchasing.
Participating in adventure sports and extreme activities can double your risk of getting wounded or injured. This is why Visitor Guard® has several travel insurance plans covering hazardous sports. Rather than paying medical bills from your pocket, it is smarter to rely on a sports coverage plan. Call us now and get the best quote!
Source https://www.capitalone.com/learn-grow/more-than-money/credit-card-travel-insurance/
Source https://www.snowcard.co.uk/blog/how-does-adventure-travel-insurance-work#:~:text=Adventure%20travel%20insurance%20providers%20like%20Snowcard%20typically%20carry,by%20Snowcard%20was%20%C2%A3150%2C000%20for%20a%20kayaking%20injury.
Source https://www.visitorguard.com/does-travel-insurance-cover-adventure-activities/