Is Colombia Safe to Travel?
When it comes to choosing a travel destination, Colombia is rarely one of the first choices, mainly due to its poor image in terms of crime and security. Foreign travelers still believe that there is crime everywhere in Colombia, making it dangerous for travel. Indeed, there are still a few areas in the country where it is wise not to travel. Realistically speaking, however, Colombia has made great progress in this regard, and travelers can safely enjoy most of the beauties of the country unhindered.

Is Colombia safe to travel?‍
The security situation in Colombia has improved significantly in recent years.
Rail South America has never encountered dangerous or uncomfortable situations during our travels in Colombia. Our tour guides know their region like the back of their hand and make sure that all our travelers feel safe and secure at all times.
The Colombian Government has invested considerably in changing the country's image and improving the infrastructure in conflicted areas. A good example is Medellín, formerly marked by fights between guerrillas, paramilitaries, and the army. Medellin today has developed into a showcase city. To make this happen, the city invested large sums in the education system in populous parts of the city. Chaotic slums were organized and people living in these areas began to see a future for themselves. Public transport has also improved significantly in Medellin. The city built Colombia's first Metro system, and cable cars connect the high parts of the city to downtown.
It can't be denied that crime is still present in Colombia (as it is everywhere else in the world). However, Colombia's reputation of being a country full of "drugs, kidnappings, guerrillas, mafia . " is definitely outdated.
The statistics of the "Global Peace Index" confirm this positive impression: Colombia is no longer among the most dangerous countries in the world, and in the last three years it has improved its ranking on the index by 16 positions.‍
Is it safe to travel to Colombia alone?‍
If you are traveling on your own in Colombia, it would be advantageous to be able to speak some basic phrases in Spanish, because only a few locals speak English. But even if you don't speak a single word of Spanish, communicating with your hands and feet is just as fun! Colombians are always warm, open, and helpful.
As in any other South American country, inquire before you travel alone to remote regions. Visit areas where tourist infrastructure is available, and inquire in advance with the responsible authorities about the current security situation.‍
Colombia Travel Tips‍
Those who travel with common sense, respect, and caution will have a great time and will no doubt make unforgettable memories on their trip to Colombia. Some common-sense travel tips:
Travel overland whenever possible during daylight.
Use registered taxis when driving to or from the airport on your own.
Avoid displaying jewelry or keeping your camera out in full view.
Pay special attention to your important documents.
Don't take things from strangers in the streets.
Don't leave drinks open in restaurants, bars, or discos.
Travel with less luggage to be able to keep an eye on it anytime, anywhere.
Don't discuss Colombian politics when talking to locals.
Never go with strangers.
In big cities, avoid lonely streets where as a tourist you would stand out.
Avoid large crowds of people.
Its location on the equator gives Colombia an incredible range of different landscapes and ecosystems. No matter if you are a beach lover, hiker, mountaineer, railfan, or outdoor sports enthusiast, you are guaranteed to find something to fit your taste.
Has reading this put you in the mood to experience Colombia's rich nature and the contagious joie de vivre of its residents? Then we have the perfect trip for you!
Safest Countries in South America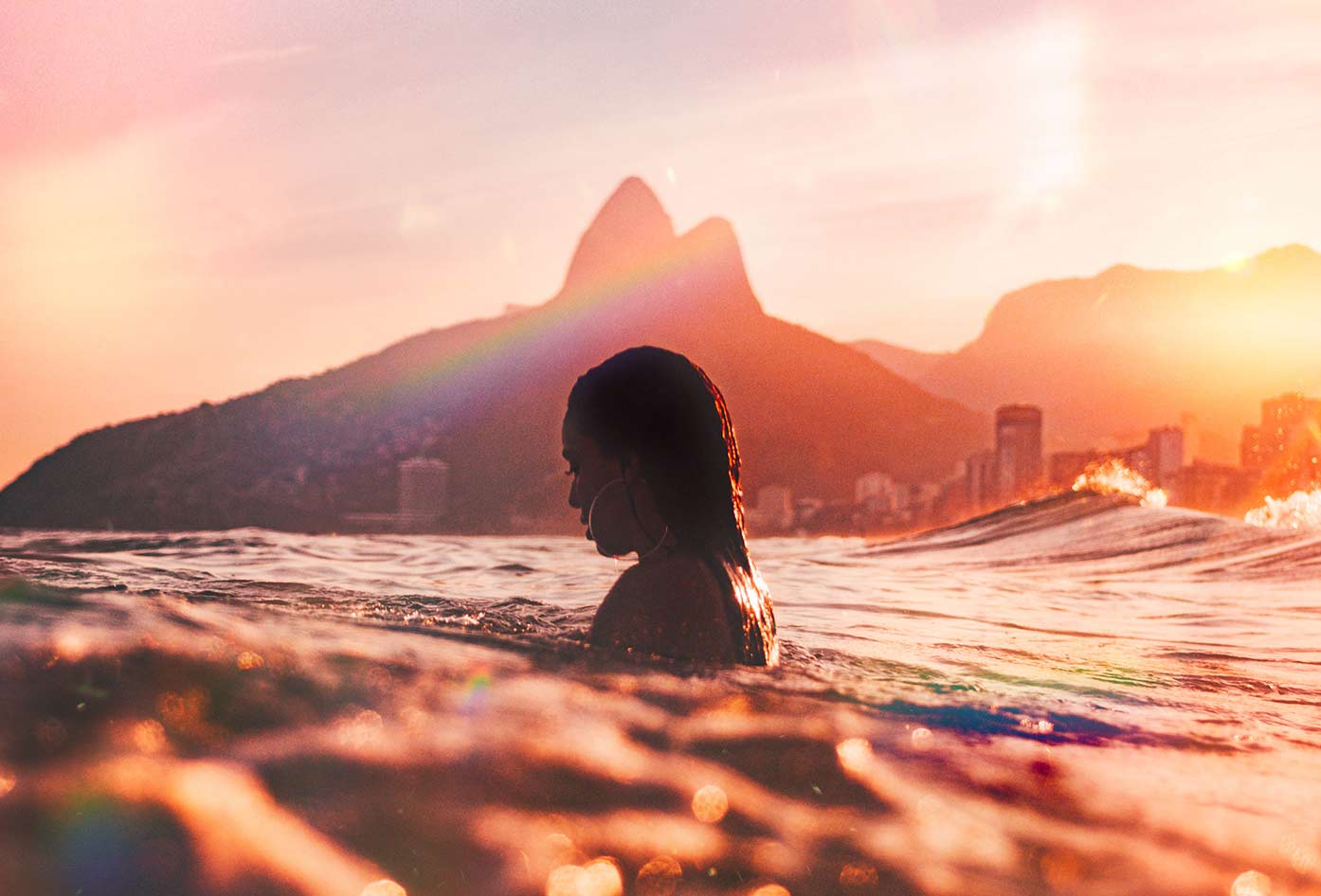 Are you looking for the safest countries in South America?
It's said that Colombia and Venezuela are the most dangerous countries, while countries further south like Argentina, Chile, and Uruguay is regarded as the safest countries to visit in South America.
But, what about the dangers involved?
I don't consider myself ignorant, but I never thought about the dangers, even in the safest countries in South America, until recently.
Table of Contents
Safest countries in South America
Fear of danger and culture shock are the main reasons people reject the idea of travel in Latin America and choose other continents.
Every country in South America has its good and bad parts, whether it's exploring Comuna 13 which is one of the most dangerous neighborhoods in Medellin or the Villas of Buenos Aires we must take precautions.
In other words, staying safe is relative to our experiences.
Latin America, can be a safe place when you know where and where not to go. It's that simple, but you must take the right precautions.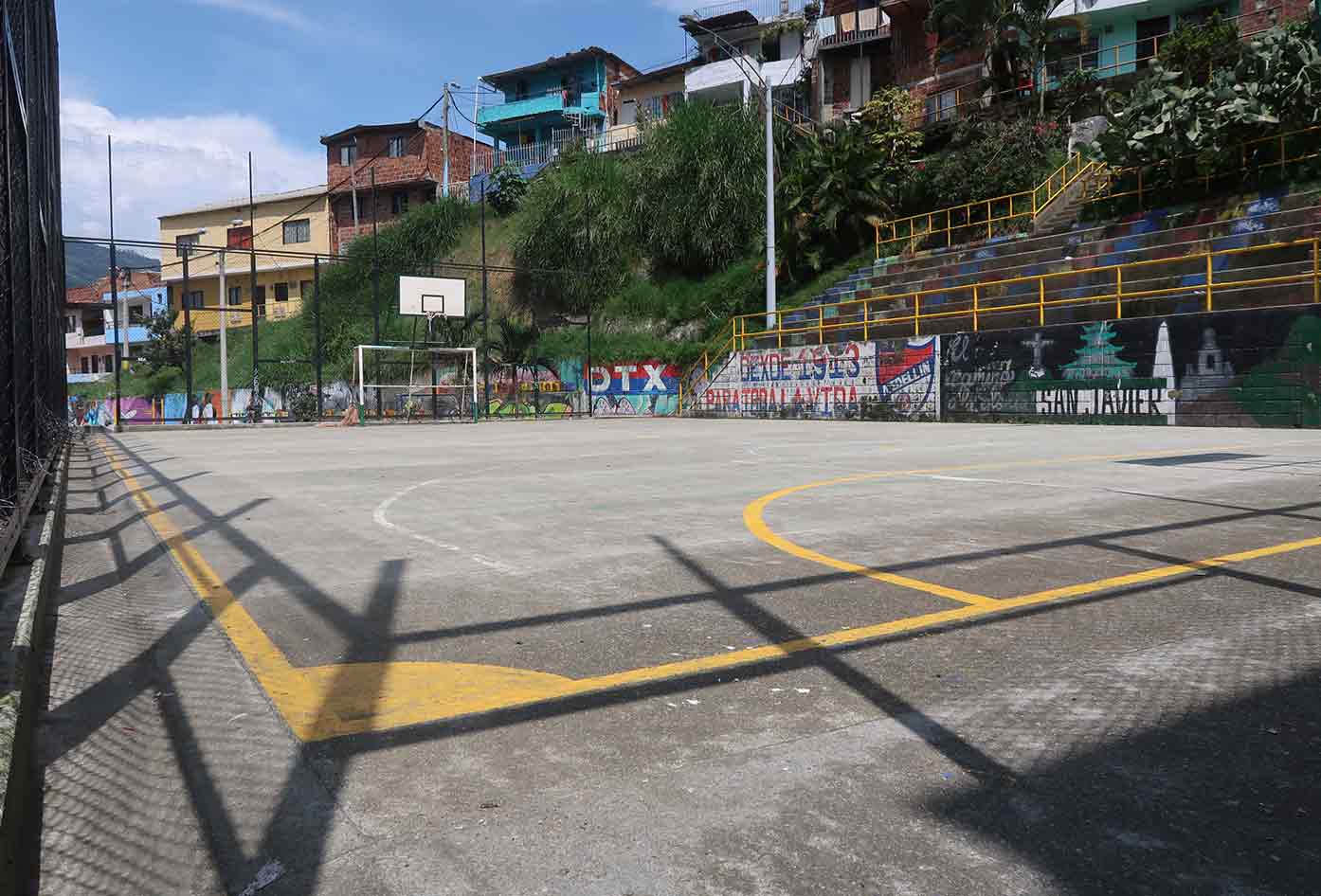 However, you'll need to be streetwise and have a good sense of direction to know when danger is on the horizon.
Of course, even then, you can't always anticipate danger.
For example: look at the Ausangate Mountains in Peru. You're likely not going to be robbed, but you need to know which routes to take.
If you get lost or take the wrong path (easily done without a guide), you might find yourself in big trouble – real fast!
I'm saying this from experience, after traveling as far south as Argentina and to over 10 other countries in Latin America all by myself.
Danger is subjective!
Even though we're exploring at our own risk when traveling foreign lands, we all know the type of danger we don't want to be in.
What is the safest country in South America?
The statistics say Chile by the way!
With its Spanish and indigenous elements and more than 6,000km of Pacific Ocean coastline it's surrounded by the Andes mountains.
It is said to be one of the safest places to travel in South America.
Although I've not traveled across all borders, I've gained a real sense of which are the safest countries in South America for new visitors.
When thinking of places to avoid in South America, I have not only walked with all my travel gear on my back, but I carried it through the most dangerous streets in Rio de Janeiro whilst in Brazil.
All without any incidents. But that could be just pure luck, right?
Also, it might have something to do with me being black in Latin America and, therefore, I'm not always seen as THAT GRINGO!
Does that sound ridiculous?
Well, if you have walked around the streets like me, you'd understand why I say that. And, believe me, being a person of color in Latin America has its own set of implications, let me tell you.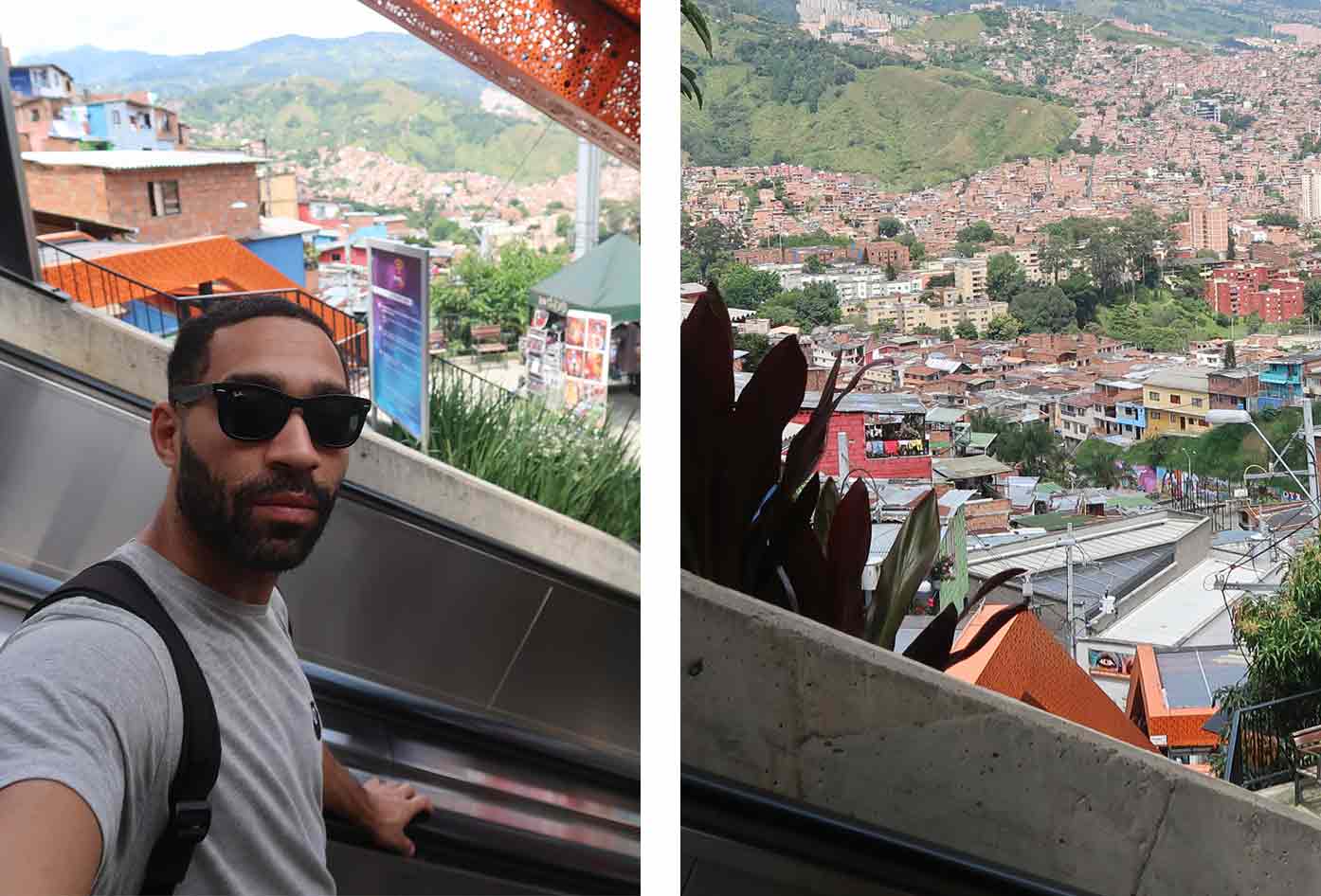 For example, when walking in some of the safest places to travel in South America, people looked at me like I was about to rob them!
When comparing that experience with what it means to be a gringo in Latin America I hope you can begin to see the difference.
Places to Avoid in South america
My point here is that there are some uncontrollable factors, many of which are somewhat inevitable.
How you look and how you carry yourself will decide your fate, not necessarily a specific country or city. You cannot hide being a gringo.
Popular tours seen in this guide:
Timing also plays a big part in being subject to danger, which is why you should avoid walking around late at night in most urban areas.
When you do, take precautions like getting a taxi instead of walking. In Bogota, I had to remind myself that even though the cost of living in Colombia is lower it is still astronomically high for others.
I know this sounds obvious, but we underestimate how fast danger can walk into our day, especially as we get familiar with a new area.
It could be walking to the store to get some beers to take back to your Airbnb. Or, whilst in the middle of hiking in Patagonia without a guide.
What if I told you that you could still be subject to danger, even in the safest place in South America. Would you believe me?
I've walked through both dangerous and safe places with expensive camera equipment in my hand, and nothing has happened to me.
If you are a keen photographer like me, and you're concerned about your camera equipment, I highly recommend that you have a cheap travel camera with you that you can afford to lose.
If you are really worried about petty theft and street crime, there are some great anti-theft accessories you can find on the market today.
So, does that mean that South America is safe? Or, Did I get lucky?
Let's look at this question with a little more detail:
Is South America Safe?
Despite being a little optimistic about the situation, I'd say yes because I don't want to put you off traveling to South America due to a horror story or pretty crime that you heard on the news.
Now, let's talk about some of the safest countries in South America and what to do to avoid danger while traveling.
For a heads up, here is an unordered list with four of the safest countries in South America that are trending right now.
Many factors account for the safest country, but these trending countries in South America will give you a good idea.
Safe countries in South America 2022
You can read about the best places to visit in South America but, let's look at the safety scores by combining data from different sources.
These results are based on not only the Global Peace Index but the recorded homicide rates per country.
Also, data from a World Risk Report, which records a country's possibility of natural disasters and their ability to deal with them.
Chile
Argentina
Uruguay
Bolivia
Ecuador
Paraguay
Peru
Suriname
Brazil
Guyana
Colombia
Venezuela
As you may know, South America is the home to 12 countries with a population of over 423 million and increasing every year.
There are some extremely safe places to visit in Ecuador, but you won't find 'the best country to visit in South America' that easy.
Because of the cultural traditions, landscapes, and biodiversity, it's impossible to choose just one, trust me!
Best Countries in South America to Live
As you'll probably know by now, South America has some beautiful, culturally diverse, intriguing, as well as affordable places to live.
Off the gringo trail, I've taken a closer look at each country's cost of living, weather, health care, and safety. All to be able to find the best countries in South America to live, work, play, and retire.
Chile
Chile has a lot to offer, from snow-covered mountains peaks to sandy beaches. A growing international community, expanding job opportunities, and lack of political corruption.
Chile has the highest standard of living in South America with a modernized infrastructure, highways, internet, and drinkable water.
The weather in Santiago de Chile is fine, typically ranging between 15 and 30C depending up the time of year and 3 to 10C as overnight lows.
The Chilean healthcare system is among the best in Latin America, placing 33d out of 190 countries. An easily convertible currency and International airport, Chile has become an ideal place to live.
Uruguay
Unlike its South American neighbors, Uruguay's landscape consists of gently rolling hills, river basins, and lakes.
Uruguay is one of the smallest countries in South America, encompassing roughly 68,000 square miles.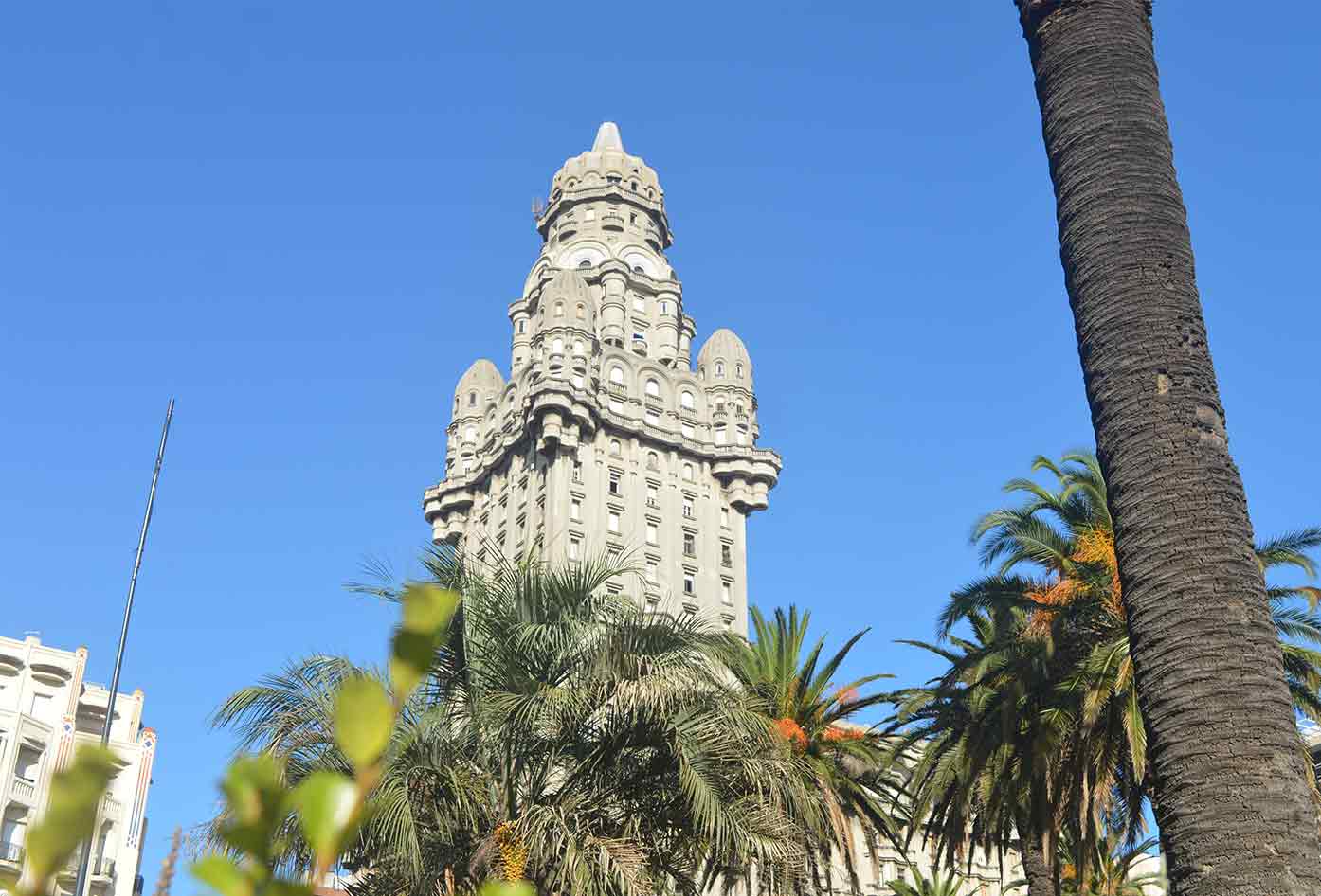 What's unique about Uruguay is that there are no earthquakes or volcanoes. Due to the countries geography, the weather conditions are pretty uniform with regular seasonal changes.
It's known that Uruguay is safe and has a much slower pace of life along with friendly people and a stable government.
Its higher living costs and quality of life make it an attractive place for many seniors and European immigrants to live. In fact, most of Uruguay's population is of European descent.
Argentina
Argentina is home to a landscape as diverse as its population. Nearly 60,000 plus ex-pats from the United States call this country home.
Argentina's population is mainly of European descent and the second-highest immigration acceptance rate in the world.
Argentina's diverse landscape allows ample opportunity to live within whatever weather conditions you find suitable.
It's no secret that Argentina has some of the best wine in the world, along with excellent tasting cuisine and the nationwide Mate culture.
Wines, such as Malbec and Torrontes, can easily be found in every supermarket at affordable prices. The Argentines have a lot of freedom as many of the laws are loosely enforced.
With the low cost of living in Peru along with pleasant climate, archeological sites such as Machu Picchu, and La Huaca del Sol.
The laidback lifestyle makes Peru one of the best countries in South America to live in.
With healthcare starting at $150, Peru's healthcare system consists of a network of private clinics and hospitals throughout the country.
An additional benefit to this is the numerous national insurance companies that offer comprehensive coverage.
Peruvians have a rich cultural heritage dating back centuries and monthly festivals celebrating these traditions are commonplace.
Major cities, such as Lima, Trujillo, and Cusco, are all very pedestrian-friendly and have many amenities for expats.
Many apartments, restaurants, shops, and other amenities are within walking distance and near most residential areas.
Safest Country in South America to Live
A combination of magnificent landscapes, mild weather, unique architecture, and history throughout South America appeals to many.
Affordable living conditions, a stable government, and empathetic locals are a few of the reasons why many people find Chile, Uruguay, Argentina, and Peru to be the best countries in South America.
Dangerous Places in South America
How can we avoid the most dangerous places in South America?
Depending on the South America itinerary you embark on, you'll quicky start to learn which are the safest South American countries to visit.
Or, at the very least, how you can avoid or minimize danger while visiting them. Let's take a look at how I managed to accomplish this.
Below are five ideas that steered me away from those moments where it could've all gone wrong.
Know Your Weaknesses
What are your weaknesses?
If you know you find it difficult to communicate with others, take this opportunity to meet other travelers, especially other solo travelers.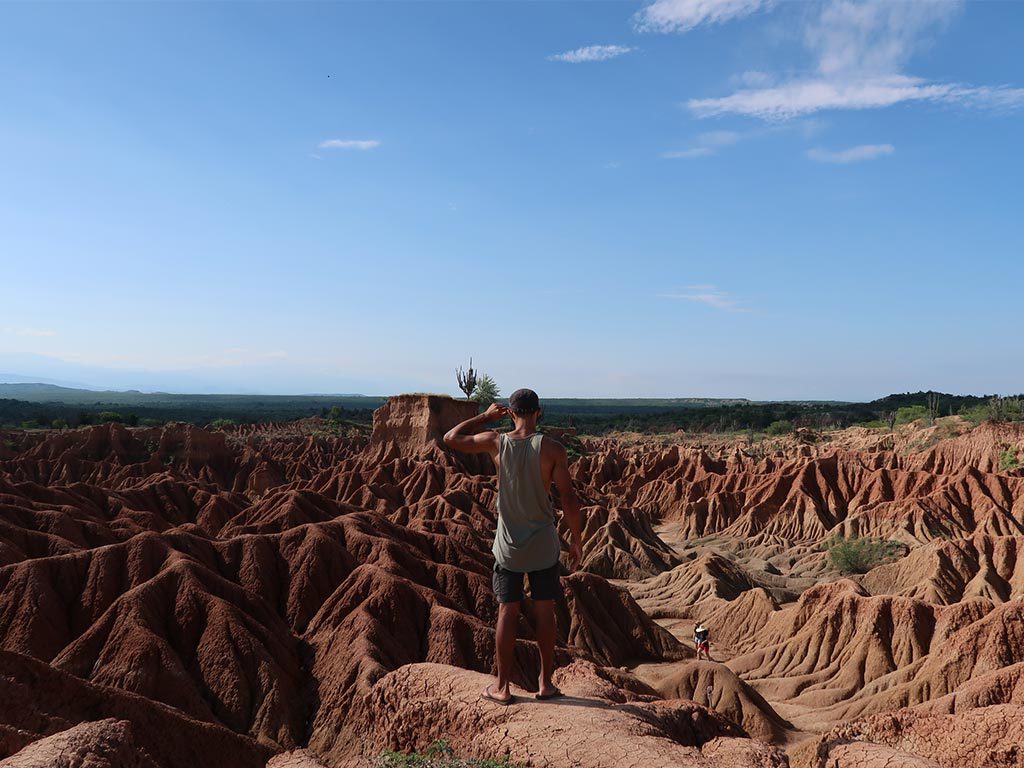 One of the beauties of solo travel is nobody knows who you are. You can make mistakes and not feel anxious about messing up interactions.
Learn The Lingo
Can you speak another language?
Learn a few words to help you avoid those awkward moments where you have no choice other than to ask a local for advice.
Usually, people respect the fact you are trying to speak their language, and you will be interpreted much better.
I love residing in Latin America and I'm learning to speak Spanish. My goal is to become fluent in Spanish through daily practice.
Spanish isn't the only official language in this continent. The official language of Brazil, the largest country in South America, is Portuguese. Also, Guyana is an English-only speaking country in South America.
Shoot Photos
When are you in a photographic mood?
Taking photos of your current surroundings can have many benefits. There have been many times where a previous photo has helped me.
For example, when I got lost or needed a visual reference, photos helped me to locate somewhere or something.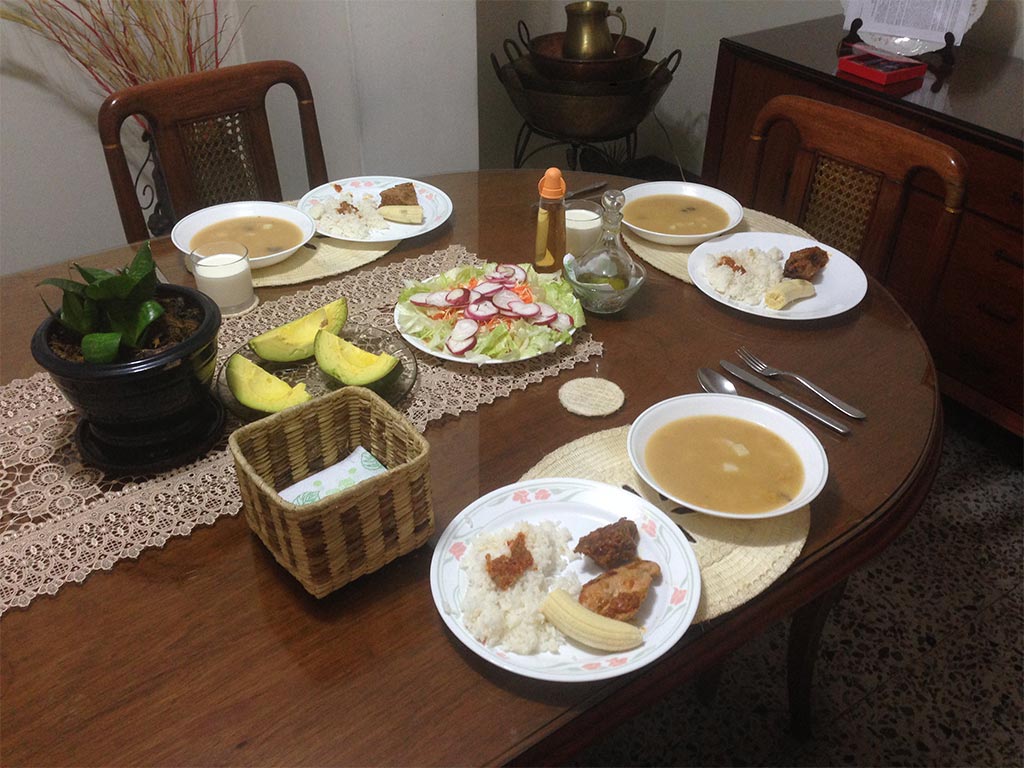 Eat Communally
When is it socially acceptable to share food?
In some cultures, it's unheard of to share your plate. What I'm suggesting is when it comes to mealtime, ask locals to share conversation – not their food.
If offered food as a result of initiating conversation, then you're in a better position to connect with local people more on your travels.
For me, the danger levels automatically decreased when I connected with a helpful local. In this way, each country can be considered on the list of safe countries in South America.
This is one reason why continually learning Spanish in South America has given me more access to these types of local connections.
Without having cultural access, things like sharing conversations around dinner tables can seem a little intrusive or even creepy.
Find your people
Who will you connect with?
Whether it's Backpacking Bolivia or Buenos Aires, solo travel is difficult alone. For me, being solo and being alone are worlds apart.
Once, I almost got tied down at a hostel in Tulum, Mexico. I met a guy who drank beer to get absolutely wasted every single night, and I felt obliged to have a few beers with him on the first night.
After seeing the state he'd got in, I had no choice but to abandon him.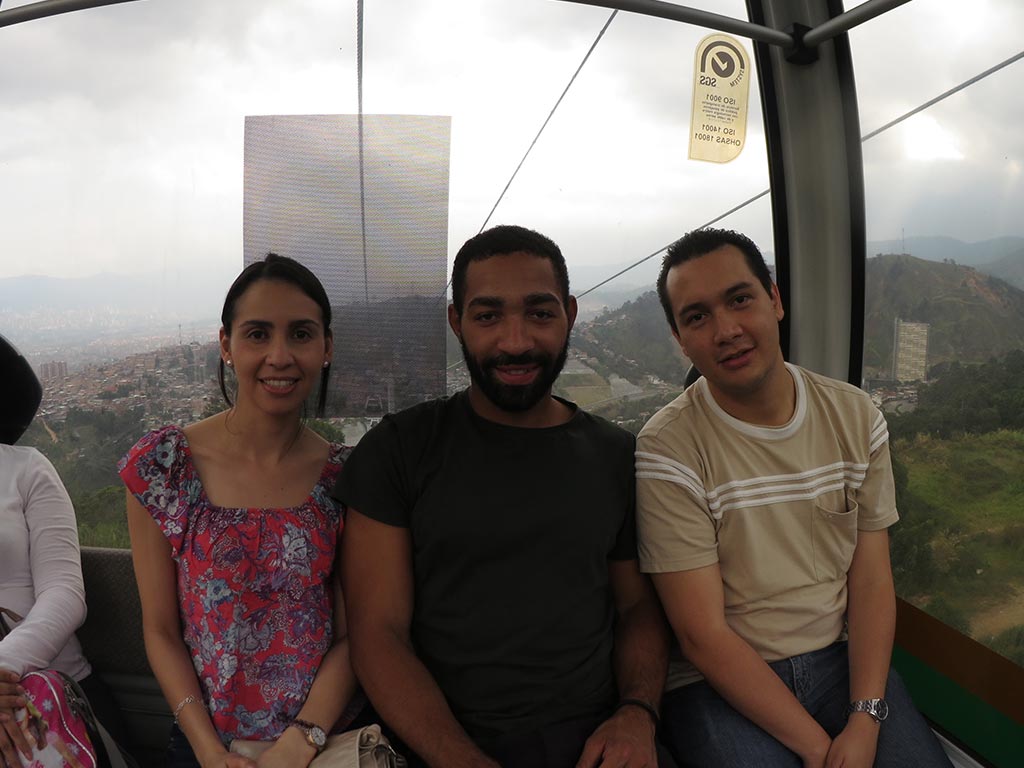 If you can't connect with the right people at your location, I find it's best to move on and find people who can actually enhance your experience.
I connect with local people that can help me through language exchanges and to share cultural ideas.
You can also check out programs like remote year, which will allow you to combine work and travel with like-minded people.
Again, solo travel does not have to be a lonely pursuit.
Travel Insurance for South America
No matter who you are, it is recommend that backpackers and all types of travelers use World Nomads Insurance for a fully comprehensive cover..

If you are due to travel soon, you can get a Get Your Free Quote by clicking the link or the image above and filling out your details – that way you'll get instant travel insurance cover from the date of travel that you choose.
South America Safety FAQs
See these frequently asked questions about safety in South America:
What is the least violent country in South America?

According to various online sources, Uruguay is the least violent South American country. The Global Peace Index 2021 states Uruguay ranks 47th out of the world's 163 nations.
What is the nicest country in South America?

Peru! For many travelers from all over the world, it is well known that Peru is a country that has tons to offer travelers, no matter their interests or cultural background. Peru seems to also be one of the most inviting countries on the continent.
Is Argentina or Brazil safer?

Arguably, Argentina is safer than Brazil. However, both countries are very friendly and welcome tourists. Remember that racism exists in both countries so you may experience that if you are a person of color in places such as Buenos Aires. Petty crime can be difficult to avoid if you're not street smart. However, as long as you stay away from "Villas" and "Favelas" you should be able to have a pleasant experience in both countries.
What's the cheapest country in South America?
It is a known fact that Bolivia is the cheapest country in South America but this is mainly for provisions and transport. However when it comes to accommodation and other things you may find it not as competitive as other South American countries such as Colombia.
Safest South American Countries
Whether packing for the packing for the Galapagos or bombing down the death road on a push bike, try to minimize risk by being vigilant.
Understand who you are in relation to the place you're in. Use your brain, be smart and utilize some of these ideas.
This is a guide designed to help you avoid danger and decide which place to visit in South America.
I hope you have a pleasant experience no matter where you go on the continent and feel free to share this guide with friends and family that you know are thinking about visiting Latin America.
Read more on travel in South America right here on this blog for inspiration on where to go, what to do and what to see while in South America.
Like this article? Pin it…
Missing something? Got tips, tricks & advice we can learn from?
Leave a nice comment or let's start a conversation below!
" Dear friend! Some links in this post contain affiliate links. Meaning, if you click through and make a purchase, book a hostel or sign up for a tour, I may earn a small commission at no additional cost to you . Your support means a lot and helps me to keep traveling and maintaining the quality of this site for you."
Daniel James
Helping thousands of people worldwide with independent travel in Latin America. Layer Culture means to dig deeper into the ideas, customs, and behavior of a group of people.
Primary Sidebar
Meet Dan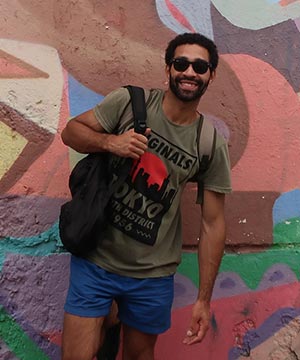 After spending years on the road Dan is now offering to help you find your feet in Latin America; inspire you to learn Spanish and get you started on your adventures. Learn how to travel longer and stronger!
Is It Safe To Travel To COLOMBIA Right Now? (November 2022 Update)
As a rule of thumb, do not travel to that remote paradise or jungle destination you saw online if a local tells you not to. Most of the unfortunate situations that have happened to tourists in Colombia are due to travelers going to places against the locals' advice.
With a seven-color sea (San Andrés), a rainbow river (Caño Cristales) and 54,871 registered species, 3,625 of them unique in the world, Colombia is one of the most amazing places in South America, and the country with the second largest biodiversity in the planet.
Is it safe to travel to Colombia – Latest Safety report
November 11 – President Petro calls for "total peace" to Colombia.
Since diplomatic ties between Colombia and Venezuela were cut in 2019, security along the border has deteriorated drastically, causing an increase in fighting and displacement as armed groups compete for the lucrative illicit trade in people and goods.
The National Liberation Army (ELN), the largest guerrilla organization active in the region, and the Colombian government plan to hold negotiations later this month, leaving people on both sides of the border optimistic that the decades-long cycle of war can be ended.
The first direct talks in six years took place Nov. 1, when newly elected Colombian President Gustavo Petro met his Venezuelan counterpart Nicolas Maduro in Caracas.
Silleteros are back!
520 florists participated in the 65th edition of the Silleteros Parade 2022 on August 15, attended by 800,000 spectators spread along one of the highways of the zero zone of Medellín.
This marked the return of physical attendance at the event in the city after two years of pandemic. The event highlights the farmers who came down from the mountain carrying their products. Today, they are beautiful flower arrangements that they carry along a route of 2.4 km along the banks of the Medellin River.
Is it safe to travel to Bogotá?
Bogotá is the largest and most cosmopolitan city in Colombia. Criminal acts such as terrorism are rare, but visitors should be wary of pickpockets,
Is it safe to travel to Medellin?
Medellin is the capital of Antioquia and the second largest city in the country. Again, beware of pickpockets, especially in crowded areas.
Is it safe to travel to Cartagena?
Internationally acclaimed Cartagena is a very safe city. Street vendors may try to rip you off for beer and other items. But just mention the police and prices will be lowered.
Why visit Colombia in times of COVID?
First of all, there are no entry restrictions in Colombia. Also, there is something for all types of travelers. From the Caribbean beaches and Andean mountain peaks to rainforests and other natural wonders. And, of course, coffee! In case you decide to visit Colombia this year, the CDC recommends you be vaccinated.
Updates archives
October 21 – 20 killed and 15 injured in Colombia bus accident
A bus overturned on the Pan-American Highway in southwestern Colombia, killing at least 20 people and injuring 15 others.
The bus was traveling between Tumaco, a port city in southwestern Colombia, and the touristic city of Cali, 320 kilometers northeast, when the tragedy occurred Saturday.
"Unfortunately, we have a toll of 20 people dead," said Captain Albertland Agudelo of the Nariño department traffic police.
October – Hundreds of Environmental Defenders Were Killed in Colombia in the Last Decade, according to a recent report.
According to the most recent study by the British human rights NGO Global Witness, Colombia is the country with the second highest number of environmental leaders murdered in the last decade, after Brazil. Since 2012, a total of 1,733 activists have been slain globally, with Latin America accounting for 68% of all incidents.
Few murderers are brought to justice because governments fail to properly investigate the murders. According to the report, authorities either ignore or deliberately obstruct investigations into murders, typically "due to the collusion between corporate and state interests."
"All over the world, Indigenous peoples and environmental defenders risk their lives for the fight against climate change and biodiversity loss. Activists and communities play a crucial role as a first line of defence against ecological collapse," said Mike Davis, Global Witness' CEO.
September – 17 people have been murdered over the last three days in Colombia
Authorities in Colombia said at least 17 people have been killed in a series of violent episodes during the past three days.
Six people were shot dead by gunmen Monday morning in a bar in the tourist city of Barranquilla on Monday morning.
According to police, the attack on members of the rival drug trafficking organization Los Costeños was perpetrated by the powerful drug trafficking gang Gulf Clan.
A teacher, his wife and two children were killed Sunday morning by a group of attackers in the Santander region in the north of the country, according to local authorities.
In an apparent act of revenge, five Venezuelan migrants accused of being involved in the killings were killed by vigilantes.
August – Two Dutch tourists passed away in Cartagena
The mayor's office of Cartagena reported the death of Dutch tourists Robert Gerrit Kootte and Nienke Guri Trishna Bawa, who are the subject of an investigation by the Attorney General's Office.
According to the information known so far, the tourists arrived in the city on Saturday, August 20, and were taken by the emergency room to the Medihelp clinic on Monday, where they died.
On Monday evening, the death of the 29-year-old woman was registered, and on Tuesday morning her 31-year-old partner died.
According to the first versions, the tourists, who had been in the city since last weekend, would have died of poisoning.
The Honorary Consul is in contact with the family of the tourists providing full support.
July – The country is better than ever
After the presidential elections on June 19, 2022, where a certain political unrest was expected given that a left-wing candidate won for the first time in history, the country and its tourist cities have remained calmer than ever.
Those interested in visiting can take advantage of the great current currency exchange that favors Americans and Europeans mostly.
the weather is perfect and Colombians are happy to welcome tourists back with open arms
June – Presidential elections in Colombia
Presidential elections were held in Colombia on May 29, 2022. Since none of the presidential candidates received at least 50% of the vote, a runoff election between the two leading candidates, Gustavo Petro and Rodolfo Hernández Suárez, is scheduled for June 19, 2022.
This is the first time that a left-wing candidate could win the presidency, which has never happened before in the country's political history. It is, therefore, to be expected that there will be some political unrest after June 19.
Tourists and other visitors are advised to take increased security precautions during the last 2 weeks of June.
May – Armed strike in Colombia
On Thursday, May 5, the Clan del Golfo, also known as the Gaitanista Self-Defense Forces of Colombia, called a "4-day armed strike."
The pamphlet stated that it was forbidden to "open a business of any kind" and to "use any means of transportation."
The statement ended with the threat of "unfavorable consequences" for those who do not comply with these measures.
"Armed strikes" in Colombia are defined as actions by illegal armed groups, such as guerrillas, paramilitaries or drug traffickers, in which they block roads, restrict mobility, threaten commercial establishments and force the suspension of classes at colleges and universities.
The armed strike has ended for now, but authorities are asking the public to exercise increased precautions when traveling to non-tourist cities in the coming weeks.
April 9 – Latest travel advice from the U.S. State Department
The U.S. State Department has issued a travel warning against Colombia "due to crime, terrorism, Covid-19, civil unrest and kidnapping," which is true, if you are visiting far away places or flung urban ghettos that seem to attract some tourists for the wrong reasons.
The notice also warns against traveling to the departments (states) of Norte de Santander and Cauca (we locals agree!), with the exception of Popayán (Cauca), also known as the "White City" (yes, in the same sense as the Lord of the Rings).
Again, if you are in a city, in a town near a city, or on the Colombian Atlantic coast, there is no reason why anything bad should happen to you.
December 26 – First cases of Omicron detected in Colombia
On Monday, December 20, the first cases of the newly discovered Omicron variant were confirmed in Colombia. They were identified in a U.S. citizen and two Colombians visiting Cartagena and Santa Marta.
It was confirmed that the cases came from abroad – two from the U.S. and one from Spain. At the moment, there is no evidence of community circulation.
Even though the transmission rate remains relatively low in Colombia, the country's Minister of Health Fernando Ruíz called out to its citizens to take extra safety precautions. He also recommended booster shots for everyone over the age of 18.
November 19 – Colombia now requires vaccination certificates to enter bars, restaurants, or venues
On Tuesday, November 16, Colombia began to require COVID-19 vaccination certificates to enter bars, restaurants, and other public venues, including cinemas, theaters, or sports stadiums.
The new measures apply to those 18 and over. Starting November 30, it will also affect children over 12 years of age.
The decision came along with the government's aim to immunize all citizens against the virus. So far, only around 45% of Colombians and 6.4% of minors have been vaccinated fully.
October 11 – COVID-19 cases dropping in Colombia
Colombia suffered a spike in COVID-19 infections in mid-June when over 30,000 new cases were reported daily. However, since June 28, the number of infections has been dropping.
Yesterday, October 10, the country reported 1,587 new coronavirus cases, which is around 100 less than on the same day a month ago. Also, the number of deaths caused by the virus seems to be constantly decreasing. Yesterday, Colombia reported 38 COVID-19 fatalities, while a month ago, it was about 10 more.
September 7 – Colombia reports the lowest COVID-19 death toll since June 2020
Colombia reported the lowest number of COVID-related deaths since June 2020, announced Fernando Ruiz, Colombian Minister of Health, on Sunday, September 5.
On that day, 48 patients died of COVID-19, while another 1,669 people tested positive for the virus. The country had not reported fewer than 50 fatalities attributed to coronavirus since June 13, 2020.
On the other hand, Colombia is concerned about the new, more contagious COVID-19 strains. And not only the Delta variant, which has been responsible for the current surges in cases in the U.S. and Europe. But also the Mu variant, which has recently been declared as 'of interest' by the WHO.
August 22 – Colombia approved a third dose of a COVID-19 vaccine on August 21
Colombia approved a third booster dose of the coronavirus vaccine, confirmed the Ministry of Health Fernando Ruiz at a press conference on Friday.
Ruiz clarified that the third dose will be offered to residents with underlying conditions that "generate or lead to immunosuppression, such as heart, kidney, pancreas, lung, intestine, liver and bone marrow transplantation after the first two years."
The official also mentioned that the government weighs the possibility of offering this benefit to the healthy elderly too. But it has not been confirmed yet.
Source https://www.railsouthamerica.com/blog-posts/is-colombia-safe-to-travel
Source https://www.layerculture.com/blog/safest-places-south-america/
Source https://www.travelinglifestyle.net/is-it-safe-to-travel-to-colombia-right-now/