Solo Travel South America Expert Guide
Before doing South America as a solo traveler, I was just a dreamer.
I never thought I'd be writing about my experiences and inspiring others to start their own journeys in Latin America.
Being alone has advantages and disadvantages while traveling! Everything from deciding where to go and how much it's going to cost.
Oh, and the thought of being lonely.
But believe me, solo travel to South America doesn't have to be lonely.
Table of Contents
Solo Travel South America
Many people ask themselves, is it sad to travel alone, when really…
Traveling alone is a unique experience.
My idea was to design an article to help you get out into the world and discover solo travel in South America for yourself.
Before we get started, learn more about the safest countries in South America, to see my thoughts and the factual data explaining it.
Each solo travel, from start to finish, has an element of uncertainty.
Below I'll share some South American travel tips that gave me the courage to make my dream of traveling South America solo a reality.
Have a read of this more carefully planned South America itinerary if you're looking for more specific solo travel routes to embark on.
Remember: Solo travel can be and should be challenging.
Solo Travel in South America
To start this solo travel article, I'll show you five ways you can start your solo travel adventure with practical follow-up actions.
Learn to hang out by yourself
If you read my favorite travel quotes, you'll see how backpacking through South America can be very inspirational.
Backpacking alone can help you learn how to hang out with yourself.
I learned early on via my solo backpacking trips that I'd rather be alone exploring South American cities than in unhappy relationships.
I know this may sound sad to some, but I assure you this is not easy to do, even more so when you're used to being around people.
Practicing being alone is what I'm talking about.
I know staying in a party hostel every once in a while is cool. But, if you're thinking of doing solo travel in South America, remember that the more you travel alone, the more you get to know yourself.
Here are some things you can try:
Mix hanging by yourself with visiting new places
Find a class or a place where individual participation is required
Read inspirational books
Take mini trips of growth to places outside your hometown or city
Traveling South America alone doesn't have to mean being lonely.
Mix it up with different friends.
For example, I like to arrive at places a little earlier and explore at my own pace. I do this because I know others in my friend group won't appreciate that.
So, while planning a trip to South America, bear these things in mind; get creative and understand that you will thrive knowing that you're in control of your own journey.
Create a plan or itinerary
Nothing inspires me more than planning solo travel.
Using my VPN to search Google for the best places to travel in South America and planning is a fundamental piece of the solo travel puzzle.
The stories I got from people the first time I traveled to Mexico. About it being mega dangerous and how it wasn't amongst the safest places to travel in Latin America and how I should avoid it.
I just booked a one-way ticket to Mexico City with no idea of where I was staying or exactly for how long.
By the way, I highly recommend you do this…
Try buying a plane ticket based on only a price you can afford with a rough location in mind. It's random, but if you're on a tight backpacker's budget, it works.
Or maybe even search for some of the cheapest countries in South America to do solo travel in first.
Being location independent allows me to work out dates, times and availability later. That is one of the greatest freedoms that being a travelpreneur offers you.
If you don't currently have this type of freedom, you'll need to monitor sites like Skyscanner regularly to find flights to places in South America that are offering flight deals.
Random Travel
Can't decide where to go? In the past, before I had the idea of strategic travel, if I couldn't decide on a place, I'd just book a ticket to a country that I never imagined I'd go.
For example, I did that with Colombia and just worked out the rest when I got there. Actually, Colombia turned out to be the best place to visit in South America for me. I loved it.
Sounds silly after talking so much about strategic travel, but you have to start with random travel to be able to work out a travel rotation that works for you.
I've found random travel a way to get out my comfort zone, and it forces me to be a more responsible backpacker as a result.
Some simple things you can try:
Buy a one-way ticket and plan later
Search skyscanner to find the cheapest possible flights
Plan with sites like trello to create activity boards
Pin locations with google maps to get a feel of new countries
If you're constantly wondering: is South America safe, I suggest you skip the largest country in South America, which is Brazil, and look for smaller more manageable destinations.
Take a look at countries like Uruguay or Chile, which are said to be the safest countries to visit in South America, and start by exploring those to get a feel for the continent.
Both countries are considered the safest countries in South America.
Find your Purpose
After my first South America solo travel trip, I wrote about my comfort zone challenge and the idea of traveling with a purpose.
Know what you want to achieve from backpacking solo and consider the results upon return, anything from learning a new language to meeting a new partner or becoming a better friend.
Here are some practical things you can try:
Find new methods to develop your ideas
Share one of your challenges with someone you trust
Learn a language. This will give you a lifetime worth of inspiration
Set up a online business or do freelance travel jobs online
But, I find that it quickly becomes frivolous, so I suggest you make your travel to South America about something more meaningful.
Connect with Like Minded People
I can tell you that backpacking through South America alone isn't as hard as you think. I realized this because meeting new people is easy.
However, meeting like-minded people isn't.
Social networks and online communities are great tools for connecting with the right people.
Be a travel hero
I wish I had done more of this early on. You can do it from the start.
Some of my best solo backpacking trips have been made memorable because of the interactions I made along the way.
As a man backpacking solo in South America, I would say that you can connect with both men or women as easily as you would in your hometown, if not even easier.
Here are some things you can try:
Find people via meetup searching groups online
Ask questions to people you know who have traveled before
Look for co-working spaces and meet other digital nomads or travelpreneurs
Chill in coffee shops and use the internet to help you connect with others
Use all methods both off and online whilst doing solo travel South America
When I travel alone in South America, I've noticed how like-minded people tend to stick together in their own groups.
Bear this in mind when connecting with new people for the first time.
When you finally do decide to travel alone to South America, remember this; it pays to be in the right place connecting with like-minded people.
Whether it's hiking in Arequipa or sunning in Colombia's Caribbean coast, connecting with new people is something that you can control.
Learn how to talk to strangers
Talking to people in the street is an idea I love, but before I started solo travel, it was a major challenge for me.
It's through solo travel in South America that I've become more social.
I highly suggest connecting with locals by confessing your love for their country as a good place to start when on the road.
I suggest you get into the habit of doing this before you travel to any new place.
Here are some things you can try:
Get comfortable talking to more people in your hometown or country
Approach new people who seem interesting you
Create small talk with new people on the street
Traveling solo and learning how to be alone is a challenge. If you're a social person in your everyday life, you won't have a problem meeting new people in the world.
Accommodation In South America
I know I said that this was supposed to be expert travel advice, so believe me when I say that the key is to find the best places to visit in South America for you and stay there.
Where you stay while you're backpacking South America is an important topic of discussion. It's the key to your success.
Depending on how much you pay can also be a massive factor that will contribute towards your safety.
Consider this when weighing up which South American country to visit. I've found some of the best hostels in South America by being picky.
For all you budget backpackers out there, you'll be glad to know you can travel freely whilst maintaining smaller budgets.
I'm talking like $10-$20 per day and, in some cases, even less.
Honestly, while solo travel can cost a little more vs traveling with friends, don't let that be the one reason why you dismiss traveling solo.
Solo Traveling South America – Pay less
Try to remember that the less you pay, the higher the chance of being subject to some kind of petty theft or perhaps a health-related issue.
Yes, bed bugs exist in South America.
This is why when backpacking South America you must be smart. Most beginners who start backpacking love the idea of staying in hostels.
Me too – I loved it – in my first few years of traveling alone in South America, all I wanted to do was meet people and have fun.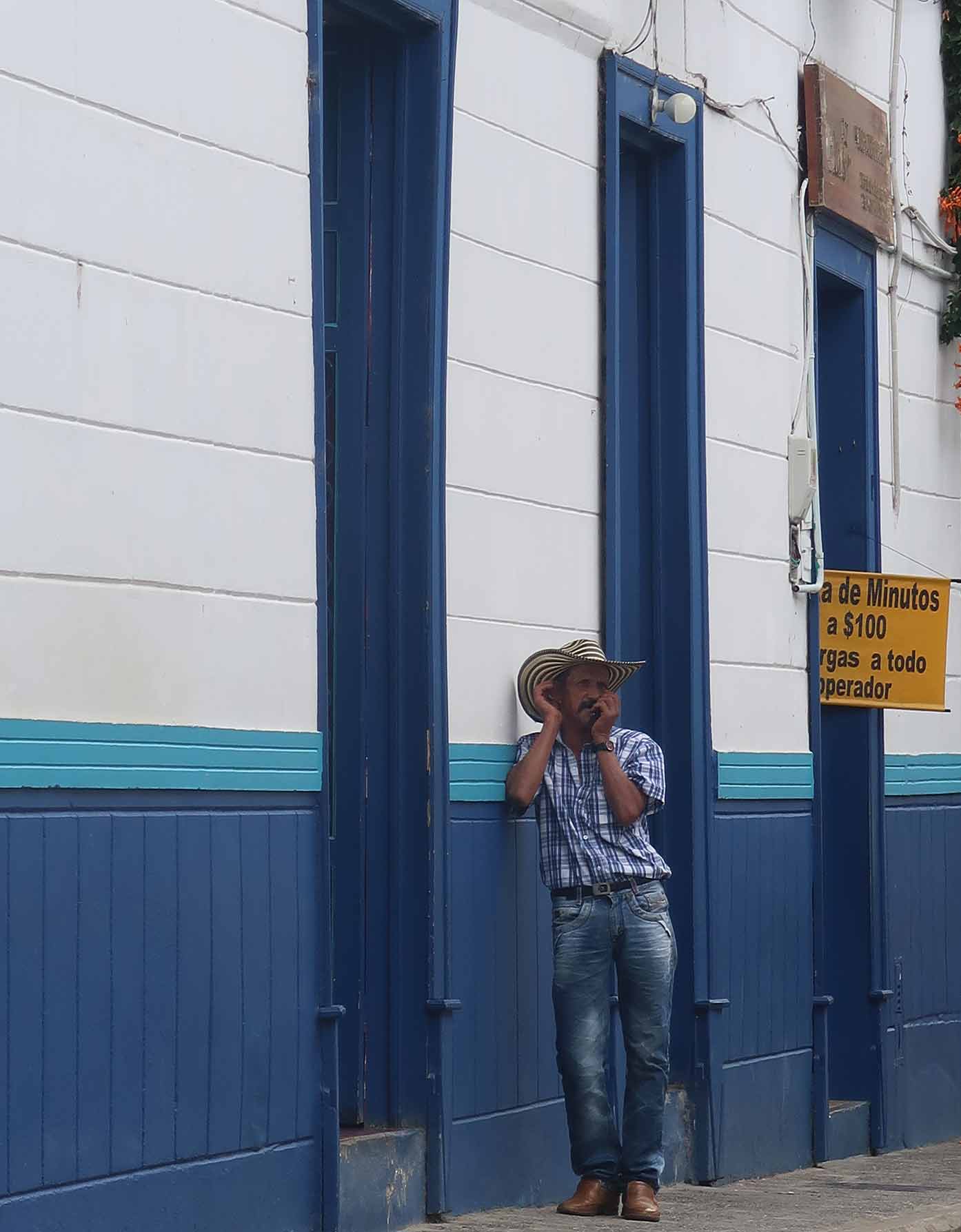 When I became wiser and more refined in my adventures, I'd choose other options, although I'd still stay in hostels from time to time.
Staying with Locals
I'd find mixing it up with staying with locals and renting my own apartment gives me a well-rounded experience.
I talk about this strategy in my Travel Bible. No doubt, you're looking for the best places in South America too, but they are not cheap.
When you do the maths, you'll find that sometimes it becomes more cost-effective to rent out an entire apartment or even a hotel.
I like to carry something to help break the ice with the new family.
It could be a board game or something from England that will serve as a gift but also a great talking point.
This is something for you to consider while you're trip planning.
Is South America safe to travel alone?
The quick answer to this question is yes!
If you follow some of these travel tips, you'll find yourself traveling with more purpose and reason, which will help you to avoid situations that can lead to danger.
We've all heard those popular solo travel quotes that say follow your gut instinct and take more risks, and there's a good reason why they resonate with us in these moments.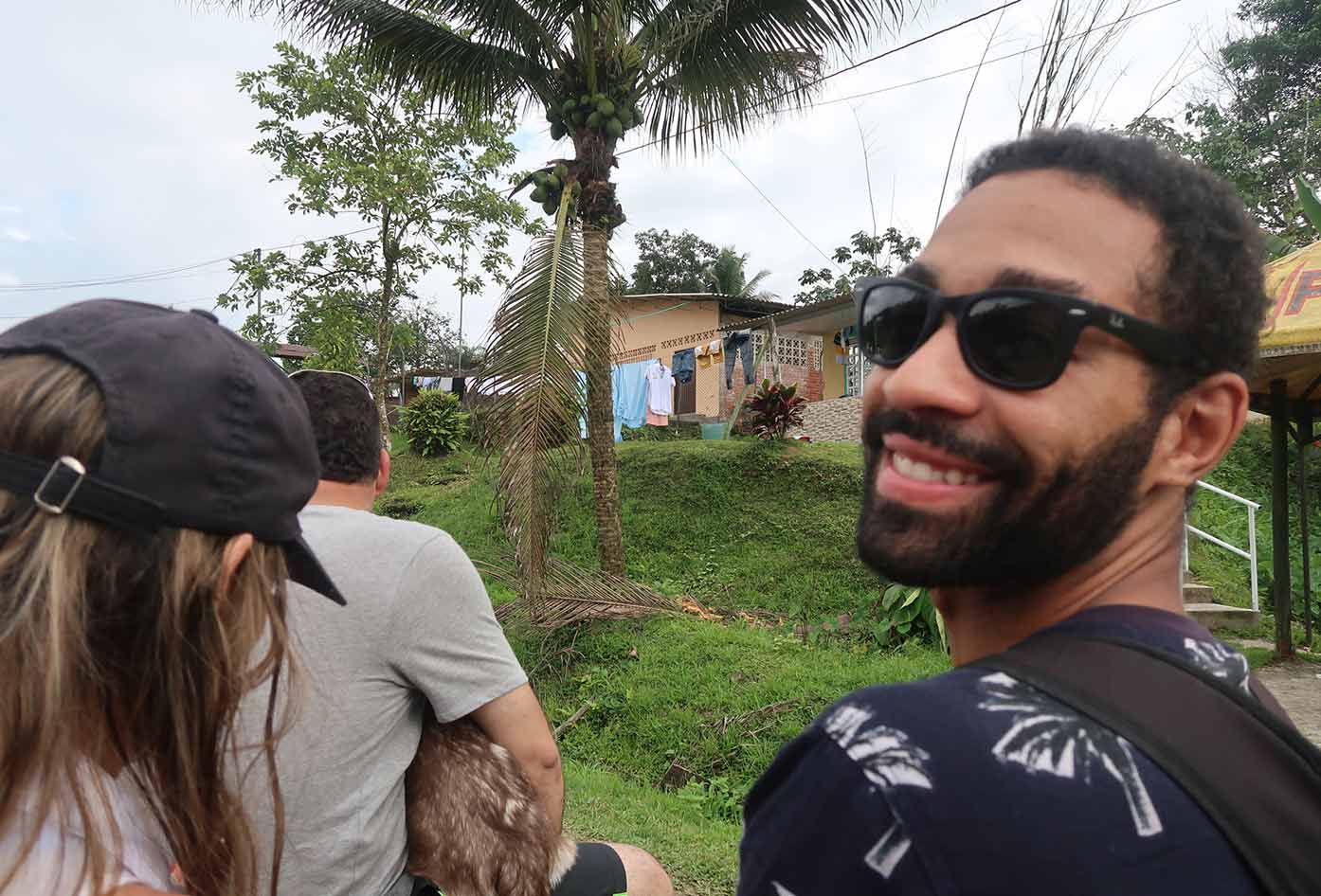 We can't account for every occurrence by just reading the best travel guides, or traveling more consciously and purposely alone.
But by doing so, we are reducing the risk of danger by around 80%.
Personally, I've never had trouble or felt in danger while living or backpacking South America alone or with friends.
Safety checklist
I trust that your solo travel to South America experience will be a safe one. The people you're likely to encounter while backpacking through South America alone (or with friends) should be very upstanding.
Especially if they know you're visiting from a foreign country.
Here are some tips to for solo travel in South America:
Stick to the popular backpacking routes
Explore in well-trafficked areas
Don't flash your cash
Keep exposure of gadgets to minumum
Don't get intoxicated in public places
Avoid drugs and illicit substances
Try not to get lost aimlessly walking
There are some unsafe places to travel in South America, just like any continent. This is why I say to keep travel gear down to a minimum.
South America Travel Insurance
I always recommend backpackers and travelers (no matter who you are) use World Nomads Insurance for fully comprehensive cover.

If you are due to travel soon, you can get a Get A Free Quote by clicking the link or the image above and filling out your details – that way you'll get instant cover from the exact date that you choose.
On many occasions World Nomads has provided me with reliable insurance cover for travel in Latin America and the rest of the world.
The tips I've noted may sound obvious but can be easily overlooked in most situations, especially when you're in big cities, and you feel like you're untouchable.
Buses in South America
Let's talk about tips for those long bus rides in South America.
Firstly, there are a lot of myths about buses getting hijacked and people getting robbed by bandits.
Although it's possible that you could get your belongings swiped on a bus journey, this has never happened to me while traveling solo in South America for the following reasons.
I keep my bag with me at all times
My bag sits on my lap or by my leg
Nobody tells me where I should put my bag
I make sure my bag is secured
Listen to nobody that says I need to swap seat numbers
If necessary, I carry a large travel blanket to conceal my belongings and find a way to tie my bag to the seat in front of me.
I have always had a positive experience riding buses in South America and believe it's 20% luck and 80% experience. Also, because I follow the protocols listed above.
Smart Travel Tip
People who steal on buses work in syndicates. Never let anybody tell you where you should put your bag or where you should sit.
I've taken bus rides up to 21 hours long in parts of South America.
I assure you it's very safe as long as you always pay for a 1st Class ticket. Scammers usually ride on the lower-class buses and fish for easier targets.
People generally lose their belongings because they're careless with what they have, not because they're in South America.
See my detailed guide on traveling South America by bus for ingenious ways to stay safe and more advice on getting around the continent.
South America solo travel
If you're thinking of doing solo travel in South America, I hope you've taken something away from this that you can implement.
Many friends ask why I travel to South America, and as I've mentioned before, my trips to Central America were the prequel to something I always dreamed of doing. I had to take a risk!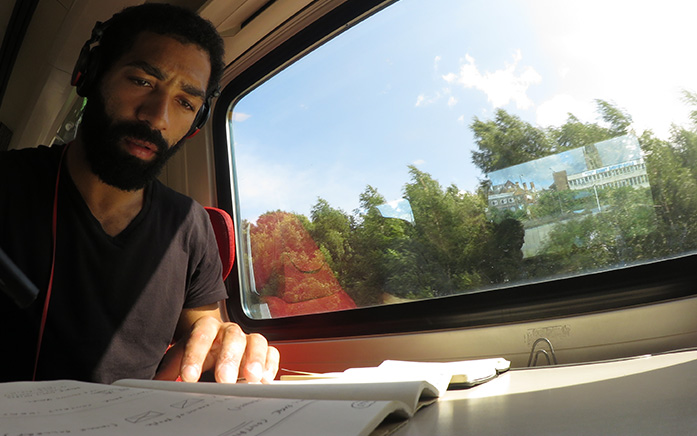 I literally had to learn how to travel alone to be able to build up the confidence to travel to South America.
Then I realized it was easier traveling to Central America alone, and in my cultural travel guides, I wrote about my experience.
South America turned out to be a lot more expensive and culturally diverse, but I felt that I had more access to tools I need to be able to make my trips more enriching.
I'm not advocating being a loner or having zero friends; I'm talking about getting more comfortable moving around the world by yourself.
These South American solo travel tips are tried and tested and have been developed over many years of solo travel.
Like this article? Pin it…
Missing something? Got tips, tricks & advice we can learn from?
Leave a nice comment or let's start a conversation below!
" Dear friend! Some links in this post contain affiliate links. Meaning, if you click through and make a purchase, book a hostel or sign up for a tour, I may earn a small commission at no additional cost to you . Your support means a lot and helps me to keep traveling and maintaining the quality of this site for you."
Daniel James
Helping thousands of people worldwide with independent travel in Latin America. Layer Culture means to dig deeper into the ideas, customs, and behavior of a group of people.
Reader Interactions
Comments
Solo travel has its advantages and disadvantages and I think you've listed them nicely in this post. I agree that it makes you more introspective about why you travel/your purpose. It's also a great way to discover yourself and what you really want to do with your life.
Fabulous pointers – I agree that learning how to hang out with yourself is probably one of the biggest keys, and I actually really enjoy spending time alone. but as you very correctly pointed out, just because you're alone does NOT mean you're lonely! On the contrary, when I traveled solo I found I was always surrounded by people. And having those skills to strike up a conversation with a stranger and turn them into a friend really does help here
Sherry Sapienza says
Very interesting. Never thought of traveling solo before…but I'm adventurous enough to possibly go out of my box and try. thanks.
I went on my first solo trip in 2016 and was so nervous, but of course it ended up being amazing! I totally agree that getting comfortable with talking to strangers is of key importance for traveling solo. It's funny how going on a solo trip actually makes you more social. Being solo really forces you to get out there and talk to more locals or fellow travelers. I think becoming comfortable with being by yourself is a very important skill not just for traveling, but for everyday life no matter what you are doing, and solo travel is a great way to learn that skill.
A theme running through your post is getting comfortable outside of your comfort zone. I'm a huge advocate for that, as the rewards are immeasurable. And that's true regardless of whether it's travel related or not. But, as you say, getting comfortable with talking to strangers, with buying a one-way ticket somewhere, or simply with facing the unknown — those are all great points that come with great benefits! You've given some solid tips here (i.e. ways to meet like-minded people and to practice doing things alone), plus I love the point you made about traveling with a purpose and that traveling just for fun can become frivolous. Thanks for sharing!
Rashmi & Chalukya says
We have traveled solo quite a few times but now we travel as a family with our kid. The points on getting along with locals/strangers, planning an itinerary and knowing the purpose of the travel very much applies to us traveling as a couple. We love chatting with locals and making new friends it is a great way to know more about a place
I have always wanted to try solo travel but haven't mustered the courage to do so yet. This post just gives that extra push to finally take the leap. I also love your tips here especially about mingling with the locals. I think that is one of the beauty of solo traveling – you don't have anyone with you so you are more likely to interact with the locals.
I've traveled solo a ton and totally agree that it can be a challenge at times but overall is a great learning experience and can be really enjoyable too! I have definitely met some people who didn't enjoy solo travel at all, but even they would agree that it was a good learning experience and they're glad they at least tried it. I haven't taken a solo trip in a while, so I think I'm due for another soon!
Archana Singh says
I am a solo traveler and these are the things i follow religiously. Traveling by myself in foreign lands have got me so many friends. I totally agree with your idea of traveling with purpose. I am planning to go to Latin America either this year or next year and I am sure your tips will come handy.
Primary Sidebar
Meet Dan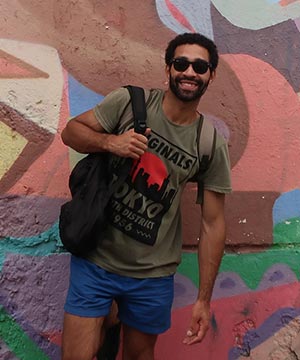 After spending years on the road Dan is now offering to help you find your feet in Latin America; inspire you to learn Spanish and get you started on your adventures. Learn how to travel longer and stronger!
Is South America Safe? 2022 Guide
This is one question that gets asked a lot, especially by backpackers and other travelers thinking of visiting the continent for the first time.
South America, one of the greatest continents in the world, sits on one of the most biodiverse and culturally historic landmasses in the world.
For one continent, South America has so much to offer compared to even its northern counterpart which is also a popular region for tourism.
Anyone studying biology has at some point studied either a species or location in South America since there's no place like it in the world today.
Table of Contents
Is South America Safe?
From the salt flats of Bolivia to the Peruvian Andes, to the Amazon Rainforest, to the Ecuadorian Galapagos, to Argentinian Patagonia. South America truly has it all, with each country having its own specialties.
The greatest question that arises when travelers consider South America, is whether the continent as a whole is safe for tourism and what are some of the common dangers to look out for as a visitor?
That is the exact question this page answers for you as well as provides the information you need to be able to travel to this region safely!
Firstly, let's look at the current situation and see to what to expect.
Is it Safe to Travel to South America?
The simple answer is; yes. It is safe to travel to South America! Each country is very specific with its problems, but as a whole, it is quite safe.
The best tip for travelers hoping to get to South America is to consider checking the news before booking flights and accommodation.
An example of why you should check the news is Ecuador! In fact…
Ecuador which is statistically one of the safest countries in South America but can be dangerous in the inner cities when anti-government protests get out of hand. Quito can get paralyzed by angry protesters blocking off key roads where standoffs with police and violent clashes happen.
Another rule of thumb is to check what your national government's foreign advice says about traveling to certain countries.
Safety Facts About South America
38 million tourists visit South America every year, with most travelers visiting Rio de Janerio, Bogota, Lima and Buenos Aires.
99% of reported incidents from tourists involve either petty crime or road accidents.
The average intended homicide rate in South America is higher than in Central America and parts of Africa.
The main crime of concern to travelers in South America is theft and mugging. Avoiding traveling around at night drastically decreases the odds of this happening.
In the last few years, there was a reduction of almost 20% in robberies using intimidation with a weapon.
Earthquakes are quite common, but only minor ones you cannot feel. The last major earthquake was the infamous 2010 earthquake.
South America's backpacking industry has majorly increased in size within the last 20 years. Countries such as Peru and Colombia welcome backpackers more often than family package tourism.
How Safe is South America?
There are many different factors that make each country in South America unique. However, this also means that each country has its own dangers that may differ even to neighboring countries.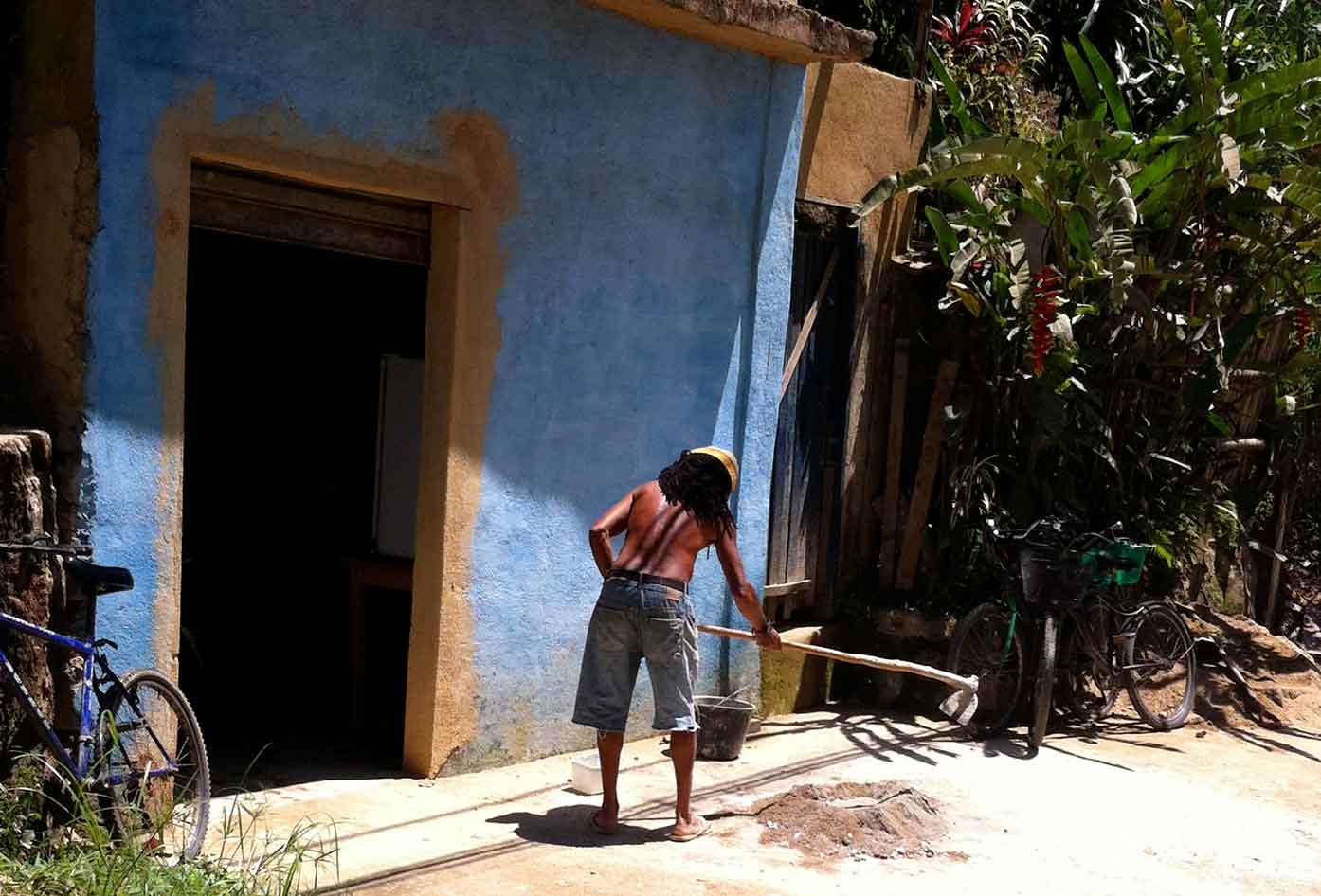 It's for this reason that I ask that you check out the safety pages for each South American country so you know how to prepare for your trip.
However, there are certainties in South America such as:
Don't flash valuables; either don't carry them or hide them.
Get to know at least some basic Spanish or Portuguese.
Use a money belt or anti-theft backpack.
Check if you need jabs from your local GP before traveling.
Know your route before traveling and navigate safely.
With those few pointers alone you can save yourself hassle on your travels since most common dangers can be avoided.
Having said that you may want to avoid the statistically most dangerous country in South America unless you have a reason to be there.
Is South America Safe to Travel Alone?
South America is perfectly safe to travel alone. Most of the minor crime happens within the inner cities and border regions.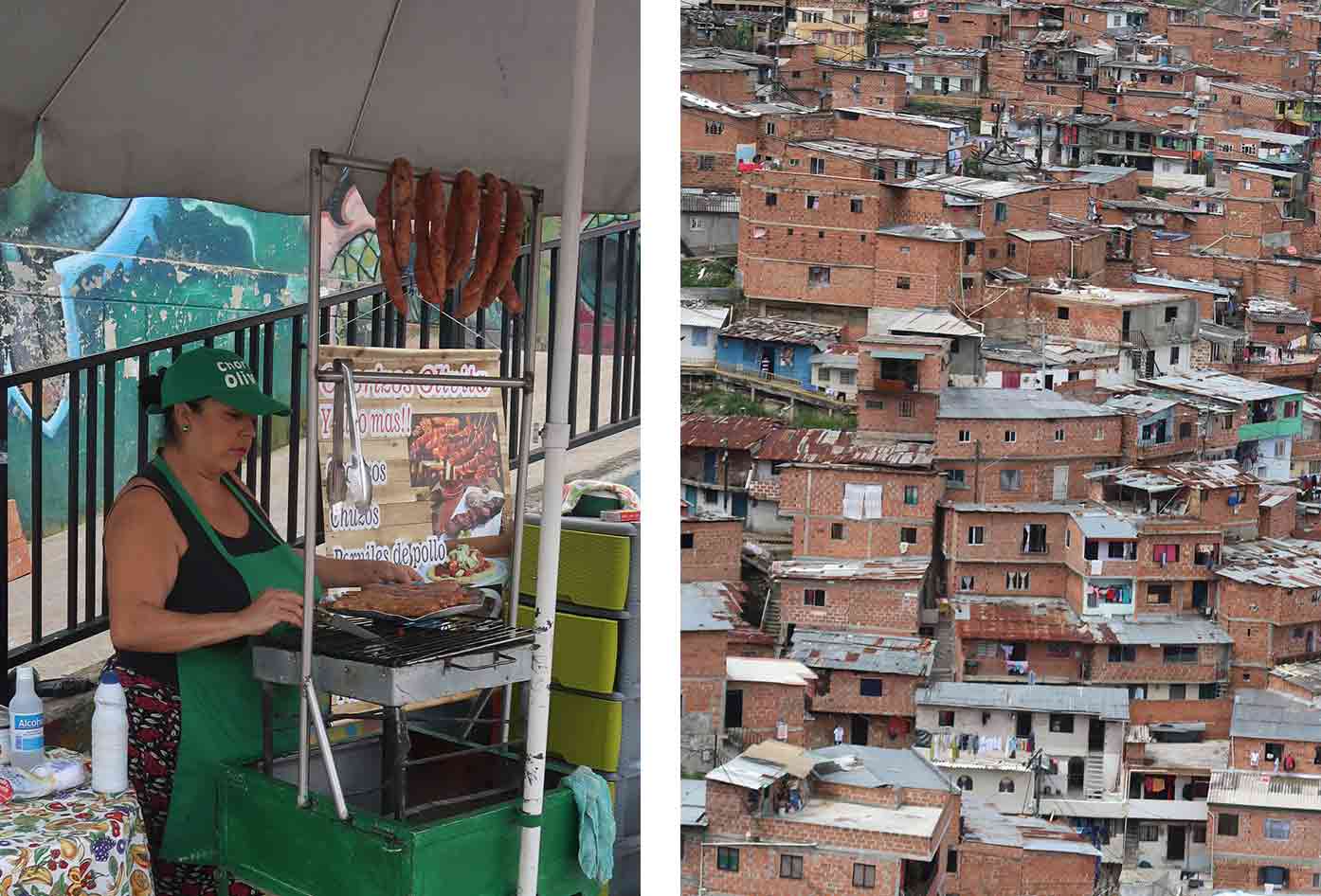 So most other areas are safer than most cities in America or the UK.
You'll need to abide by the well-documented (as well as the unwritten rules) of doing solo travel in South America: such as don't go out at night, don't trust strangers, and don't flash expensive items along your way.
Using coaches or bus hopping is a great method for exploring most of the continent. A lot of backpackers dream of traveling the length of the continent to reach the penguin parks near the southern tip.
If you're looking to travel to a single country or a number of countries, it's best to check out the local spots in the daytime rather than at night.
Backpacking South America Safely
Backpacking is becoming the backbone of the continent's tourism since public transport and private transport is incredibly secure.
Whether you're looking for hostels in South America, quick and easy meals on the go, or gas water dispensers; South America is great for boots on the ground so be sure to talk to locals to find out where they go.
South America Travel Safety Tips
South America can be dangerous if you don't take the necessary precautions or preparation for any type of travel or tourism.
⤵️ Here are some useful tips to help you on your journey:
Many Foreign offices offering advice to travelers advise that Venezuela is a no-go for travelers. After the collapse of its government and economy, it's too dangerous at the moment for any sort of travel.
Keep away from crowds of people. You could be attacked or arrested if it's an anti-government demonstration.
Always use trusted sites for booking accredited hotels and once you've booked your room, book taxis or buses through the hotel.
Book a taxi through your hostel or another trusted service such as the airport. Unlicensed taxis preying on tourists are a real issue in certain countries.
Keep dummy wallets for pickpockets in urban areas and keep your money hidden. See these hidden travel wallets for something slick. Bras, money belts, or secret bag compartments work too.
Read up online on how to deal with high category earthquakes. You're likely to experience small ones but it won't hurt to know what to do when a big one hits.
Don't take too many valuables with you. If you want to take expensive equipment such as cameras or smartphones, keep them hidden.
Make sure to take sunscreen for protection. This doesn't depend on whether you're in the north, because you may be surprised how hot the countries south of the equator can get.
Traveling Around South America by Bus
It's more than 10,000km by road from Cartagena, Colombia to Ushuaia, Argentina, which makes flying by far the quickest and most convenient way of traveling to both the north and south ends of the continent.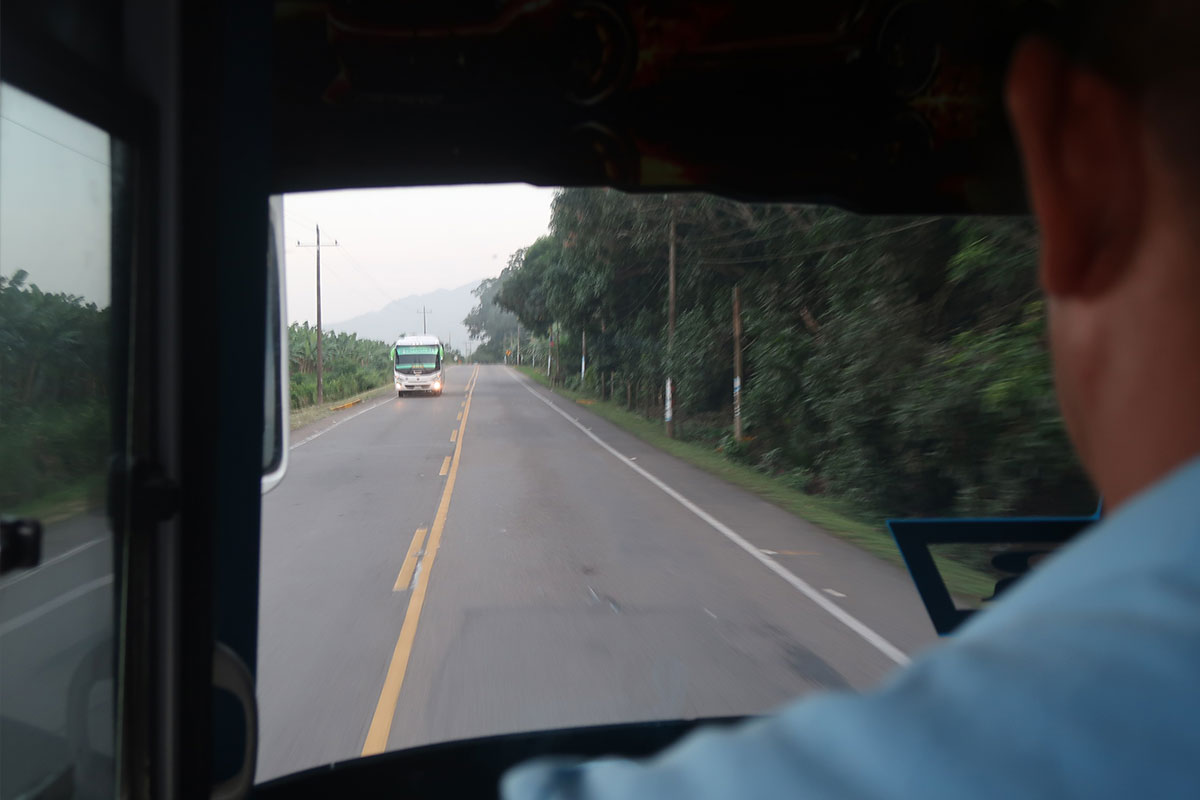 However, splitting the trips into easily navigational sections such as Brazil with Uruguay and Argentina, or Peru with Ecuador and Bolivia, make your trip not only expansive but manageable.
South America's long-distance coach services have enormous amounts of legroom, frequent departures, and flexible itineraries.
They make for the best coach trips you've ever been on.
A Pullman or Clásico contains standard semi-reclining seats, a Semicama has seats with twice the amount of legroom and a Salon Cama has seats that recline to 180 degrees like business class airplanes.
All buses have toilets (except in Ecuador) and stop at restaurants or rest stops. In my post on bus travel in South America I talk more about this.
One of the best ways for anyone to explore the fruits of this amazing continent is by coach or bus hopping.
Travel Insurance for South America
No matter who you are, it is recommended that backpackers and all types of travelers use World Nomads Insurance for a fully comprehensive cover.

If you are due to travel soon, you can get a Get Your Free Quote by clicking the link or the image above and filling out your details – that way you'll get instant travel insurance cover from the date of travel that you choose.
Is South America Safe?
South America is well worth the trip, wherever you decide to travel to.
Make sure you're fully prepared and have an itinerary ready before setting off. You'll never forget your trip to South America!
Why not check out this post that looks at some of safest cities in South America to get a better idea of where to go while exploring the continent?
Like this article? Pin it…
Did this guide help you to get advice about safety in South America?
Leave a comment below or let's start a meaningful conversation…
" Dear friend! Some links in this post contain affiliate links. Meaning, if you click through and make a purchase, book a hostel or sign up for a tour, I may earn a small commission at no additional cost to you . Your support means a lot and helps me to keep traveling and maintaining the quality of this site for you."
Daniel James
Helping thousands of people worldwide with independent travel in Latin America. Layer Culture means to dig deeper into the ideas, customs, and behavior of a group of people.
Primary Sidebar
Meet Dan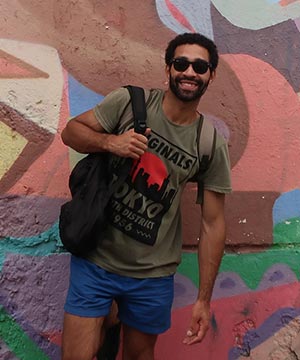 After spending years on the road Dan is now offering to help you find your feet in Latin America; inspire you to learn Spanish and get you started on your adventures. Learn how to travel longer and stronger!
Source https://www.layerculture.com/blog/solo-travel-south-america-tips/
Source https://www.layerculture.com/blog/is-south-america-safe/
Source