T-Mobile $5 International Pass: Is the Pass Worth Buying When Traveling Abroad?
I had long raved about T-Mobile's free international roaming plan – which offers unlimited texting and "data at up to 2G speeds in 210+ countries". This is a great perk if you travel abroad and don't feel like dealing with SIM cards. The per minute calling rate is now set at $.25 USD/min.
Is T-Mobile Throttling Data?
When free international data roaming was introduced with T-Mobile, I was often able to pick up better than 2G speed. However, the data speed is throttled to 2G these days. This is where T-Mobile shines with their "$5" international add-on pass. The on-demand pass gives you 512MB of Internet and unlimited calling in 210+ countries in a 24-hour period.
First, this is a great option if you plan to make a lot of calls. You'd come up ahead of the plan rate if you to talk on the phone for more than 20 minutes in a 24-hour period. I generally have a greater need for data. Technically, you don't even need the voice portion of the plan once you have data. You can make calls using VOIP apps like "WhatsApp".
Once your data usage hits the 80% mark, you'd typically get a alert message. When the data allotment is used up, your data speed is reverted back to 2G. You'd still get to keep the unlimited calling for the remainder of the pass.
A Couple of Quick Tips
Buying Your Pass: Login to your account on the T-Mobile app. Under the add-on section, you can select the International Pass. You can choose activate your pass immediately. You can also schedule for a specific date.
Reboot your device: Although not necessary, I usually just do a reboot just to make sure that anything I do after is under the new plan.
Understand the limit: You can buy 2 international passes in a 24-hour period. If you use up all the data allotment and need to buy a new one, you can buy another pass after you used up the first one.
Ignore confusing messages: If you buy new pass, you can sometimes get an order confirmation text, followed immediately by an equally conflicting message that you have removed your international pass, but that you would be still billed for the pass. What does that even mean? It turned out that the message is confirming that you're removing your not-yet-expired international pass with a new one.
Bottom Line
The throttling of data to 2G speed makes web surfing frustratingly slow, rendering the "free data roaming" benefit mostly ineffective. The free texting is still good benefit. I've also purchased the $5 international pass more than a handful of times in various countries. It works and it works well — just know that the cost can add up pretty quickly.
Have you used T-Mobile's international pass? Did you think it was worth it or did you end up using other options?
Does T-Mobile Work In Europe?
Photo by Solen Feyissa on Unsplash
Yoodley is reader-supported. When you buy through links on our site, we may earn an affiliate commission.
You may now obtain 5GB of high-speed data in 11 European countries with a T-Mobile SIM on an eligible Sprint contract. With a T-Mobile SIM and a MAX plan, you'll access up to 5GB of high-speed Internet across more than 210 countries and regions.
The international roaming options for AT&T and Verizon can be difficult, so I'll break it down for you here. Then you won't have to worry about staying in touch while you're away from home if you choose a domestic carrier with reasonable rates and ample roaming data.
Even though there are a few options for digital nomads to make international phone calls, T-Mobile is the only provider that offers a package that's worth the money you spend.
When T-Mobile bought Sprint, one of the best international providers, in 2020, the international cell phone market had a huge shakeup.
This is a new era for T-global Mobile's cell phone strategy.
The Magenta travel plans from T-Mobile and a few competitors are examined in the next section to see which are the best solutions for overseas travelers.
T-Mobile International Phone Plans
T-Mobile has one of the most straightforward options for international travel. Unlimited data and texting are included with T-Magenta Mobile's Plan and discontinued Simple Choice plans with tiered data when you sign up for one of these plans.
Local rates apply if you want to make or receive calls in a specific location. T-Mobile does not require advance notice of your trip.
T-travel Mobile's advantages just got better, according to the company's new Beyond Connected program. Prior to this change, T-Mobile only allowed 128 kbps data transfer speeds when traveling outside of the United States on a Magenta Plan. That's quite a long time. As a result, T-Mobile has increased the speed of its service to 256kbps.
Magenta users traveling to any of the 11 European nations where Deutsche Telecom, the parent company of T-Mobile, has partnered, will get 5GB of high-speed data each month.
Magenta Max, which costs an additional $15 a month on top of the $70 a year for a single line of Magenta, improves the benefit. All 210 countries where you can utilize your T-Mobile plan will have access to those 5GB of high-speed data.
On American, Delta, and Alaska Airlines flights, T-Mobile subscribers can access complimentary Wi-Fi. United will provide that benefit as well in the near future.
T-Mobile enables up to 5GB of data usage in Mexico and Canada, regardless of whether you have Magenta or Magenta Max; speeds drop to 2G after that.
With the Magenta Max 55 Plus 2 line plan, which costs $90 a month and delivers two lines of data for $70, T-travel Mobile's advantages are included as well. The Essentials unlimited plan from T-Mobile gives you free 2G roaming in Canada and Mexico, but you'll have to pay for data usage outside of those countries.
Also available are International Passes for those who need high-speed data while abroad for extended periods. Unlimited calls and high-speed data are included with a 5GB International Pass. It's $35 for the year.
In addition to 15GB of high-speed internet, T-$50 Mobile's International Pass also extends the pass's validity period to 30 days. 512MB of high-speed data and unlimited calls between Simple Global's 210 locations are also included in the $5 daily pass offered by the provider.
A cruise's price depends on the itinerary you choose. For price information, visit T-website(opens Mobile's in a new tab).
T-Mobile is your best bet if you're planning a trip. Perhaps the only option you have.
T-Mobile is your best bet if you want to be able to connect to the internet at a reasonable speed from anywhere in the world. As soon as you arrive, you'll have access to the internet and a working phone. There's no need to do anything additional. You're ready to go as soon as you touch down.
Verizon International Phone Plans
Verizon's network is based on CDMA, a technology that isn't supported by the majority of the world's population, but the company nonetheless provides service to its clients around the world. However, where you travel has a huge impact on the cost of your trip.
Texting to over 200 countries is included in all four of Verizon's current unlimited data plans, and LTE data may be used in Mexico and Canada. In these two nations, you can only use 0.5GB of data per day before your speeds drop to 2G, and you can only use half of your voice, text, and data allowance in a 60-day span.
TravelPass is Verizon's daily option for non-business travel. If you travel to Mexico or Canada and don't have an unlimited data plan, you'll be charged $5 per day per device for every day you're out of the country. Verizon charges $10 per device per day in 185 other countries(opens in new tab), including China, France, and Germany.
With Verizon's 5G Get More and 5G Do More plans, you can keep up to 12 daily TravelPasses at a time and accumulate one every month. It takes a year for a TravelPass to expire. If you're a frequent traveler, saving money on a TravelPass is a welcome advantage.
There are no roaming charges when using your Verizon TravelPass in Europe; instead, the amount of data you use comes from the same tiered data plan at home.
When you have a TravelPass, your data rates are throttled to 2G after the first 512MB of each day are used up, so take note of this. (You may also purchase an additional 500MB of high-speed data for $5 or $10, depending on where you're visiting.)
Consider Verizon's monthly plan if you know you'll be on the road for an extended period of time. In the past, Verizon had a variety of tiers, but recently, we've only seen one. You can get 250 minutes of talk, 1,000 texts, and 5GB of data for $100 a month for each of your lines. There is no limit on the number of SMS you can receive on your phone.) Overage fees include 25 cents per minute of talk time, 5 cents per message sent in excess of 1,000, and a hefty $20 per gigabyte (GB) if you exceed the 5GB limit.
Pay-as-you-go pricing is also available for overseas travel through Verizon. In Canada, Mexico, Guam, and the Northern Marianas Islands, you'll pay 99 cents per minute. Prices rise to $1.79 in 130 countries and $2.99 in a further 80% of the world's countries. You'll be charged 50 cents for each text message you send and 5 cents for each text message you receive. There is a flat pricing of $2.05 per megabyte no matter where you are.
Taking a vacation? When it comes to phone calls, Verizon costs $2.99 per minute and 50 cents for each text message sent. You'll be charged 5 cents for each message that you get. For $20 a month, you only receive 50MB of data, which isn't much. In addition, Verizon claims that the new pricing structure is also applicable to flights on some planes.
AT&T International Phone Plans
Additionally, AT&T offers a variety of foreign pricing options based on your destination. AT&T's four different unlimited plans — Starter, Extra, Elite, and the new Value Plus option – already cover all of your voice, data, and text if you're traveling to Mexico or Canada, for example. In Canada and Mexico, AT&T offers a single data tier with 4GB of data (though roaming may be at 2G speeds). Unlimited messaging to 120+ countries is included in all unlimited and tiered data plans.
In 19 Central and South American countries, unlimited text, voice, and data are included in the Unlimited Elite package, making it the ideal option for travelers.
AT&T recommends their $10-a-day International Day Pass for short trips to Europe, the Caribbean, Latin America, or the Asia Pacific area, which includes unlimited talk, text, and data. A Day Pass is required for each gadget you bring into the country. There are almost 200 countries where this service is available, and you can add more phones for about $5 a day.
On any one bill, you'll never have to pay for more than 10 days of day passes. When you use your phone outside the U.S., your International Day Pass immediately kicks in, and you'll receive a text message confirming that you're protected.
AT&T offers $15 a month for each line of service for unlimited international calling to more than 85 countries from the United States. This plan offers reduced rates for calls to more than 140 different countries.
AT&T provides a $50 monthly cruise package that includes 50 minutes of call time and unlimited texting(opens in new tab). In addition to unlimited talk and text, a $100 monthly package includes 200MB of LTE data.
Google Fi International Phone Plans
If you're a frequent foreign traveler, you shouldn't overlook Google Fi, Google's new wireless service that makes use of T-Mobile and US Cellular's cell towers to deliver service. In Google Fi's rate plans, which cost $20 a month for call and text + $10 per GB of data used, international travel is included.
In order to avoid overcharging, all data usage is rounded to the closest megabyte (MB). After you've used 6GB of data each month, Google will no longer charge you.
If you prefer plans with unlimited data, Google provides a $65 Unlimited plus option that includes unlimited call, text, and data usage as well.
Travel to more than 200 countries, and Google Fi charges the same amount for data usage, whether you're on an unlimited data plan or paying per gigabyte. You pay 20 cents to make a phone call, but you receive limitless text messages. This advantage does not apply to Google's cheapest service, Simply Unlimited.
Now that all phones, including iPhones, can use Google Fi, the service has gained even more allure. This means that Google Fi-optimized phones, like the company's Pixel and Nexus handsets, and some Samsung and Motorola budget smartphones, may transition between cellular networks and the Google Wi-Fi network without interruption.
It's True: T Mobile International Roaming Gives Free Data and Texting Abroad
I travel every month, so I thought I'd put T-Mobile international data to the test. Since June 2014, I've tested it in 18 countries on 4 continents and read reports from more than 100 other countries.
T-Mobile works exactly as advertised, but before you sign up, here's what you need to know.
An Overview of T Mobile International Roaming Plans
Unlimited talk, texting, and 4G LTE data within the USA
Unlimited talk, texting and up to 5 gigabytes of 4G LTE data within Canada & Mexico
Unlimited texting and 2G data connections in 210+ other countries (full list here)
FREE Netflix subscription
In-flight texting and up to 1 hour of free in-flight wi-fi on Gogo-enabled flights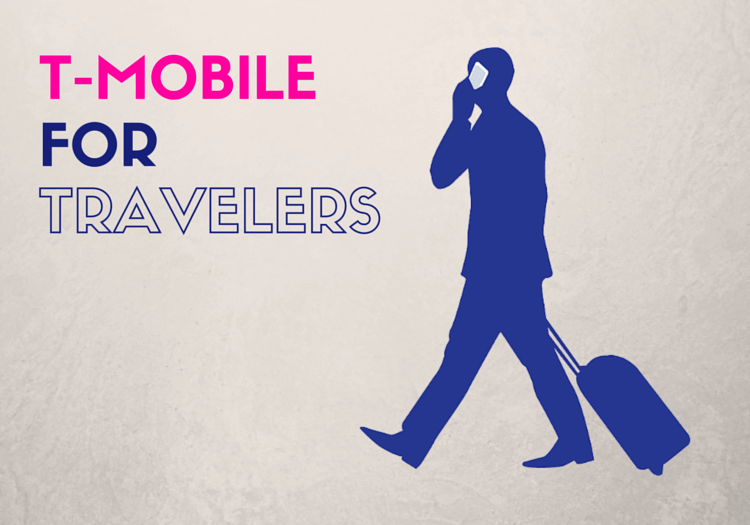 T-Mobile International Roaming FAQ
How do you get access to TMobile international data?
All T-Mobile ONE plans include international data and texting automatically. "No credit check plans" are not eligible.
Individual plans start at $70/month. Prices per line drop as you add more lines: it's $60/line for 2 phones, $47 each for 3 phones, or $40 per line for 4 lines.
Do I need a special phone?
Sort of. You need a phone that is compatible with the cellular network in the country you're traveling to. Most modern smartphones are quad-band and support frequencies used all over the world. However, if you have a basic model, check with T-Mobile ahead of time to see if your phone is compatible with your travel destination.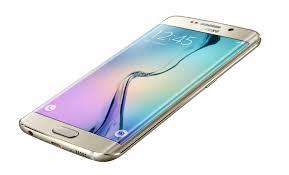 What countries are covered by T Mobile?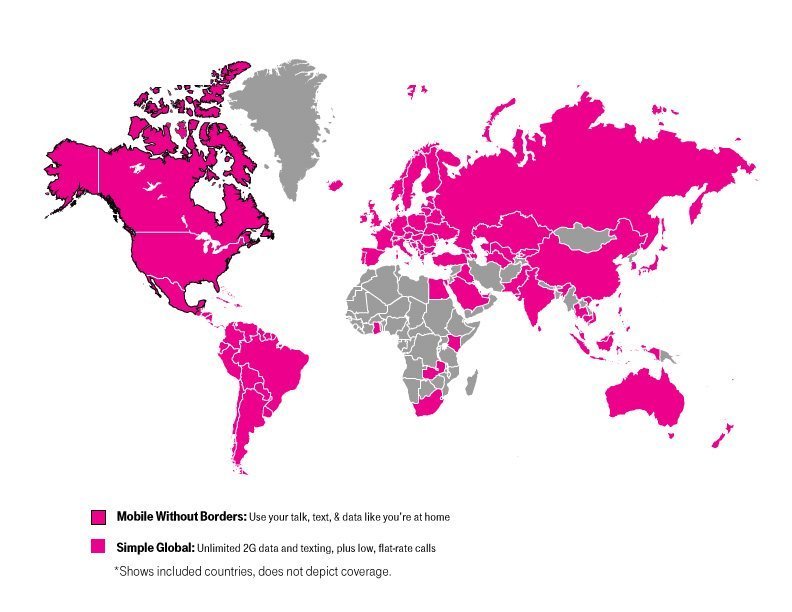 Heading to Europe, the Caribbean, or Latin America? Expect FREE international data.
With 210+ countries, it's not all-inclusive but it's pretty darn close. You'll need to confirm your destination has coverage in advance but there shouldn't be many surprises.
Just like in the USA, if you're heading to obscure or rural destinations within included countries, you may not have a cell phone signal.
How often can you travel?
Let's be clear: this service is meant for people who live in the USA and travel sometimes…not for people who want to live abroad.
The terms specifically state excessive users of T-Mobile international roaming may have service terminated. In practice, it seems like you should use your phone abroad less than 50% of the time.
How do you use TMobile international data?
You don't have to do anything. Seriously, once your phone recognizes you're in a new country (like when your flight lands), you'll automatically have coverage. T-Mobile sends a text message confirming your service.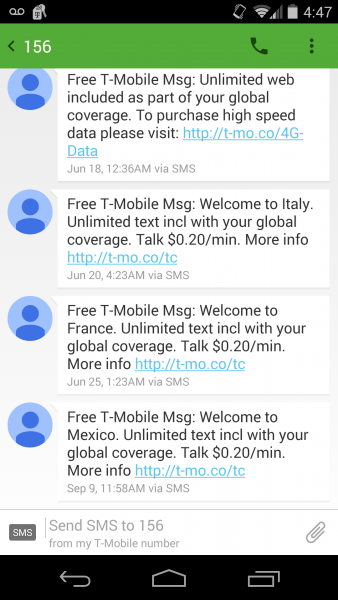 Actual Text Messages I Received (sightDOING tested in 12 countries!)
I love that you don't have to call T-Mobile in advance and ask them to turn international roaming on and that you don't have to set up your phone in any special way. It works the same way it does at home and frankly you'd never even know that you're traveling abroad!
The one time my roaming didn't work automatically, all I had to do was restart my phone (and it seemed to be a device issue).

Please note that I have no affiliation with T-Mobile and cannot provide tech or billing support.
After 18 months, I've never been billed more than my standard monthly amount. There are no hidden fees!
What's the advantage to T-Mobile international coverage vs. buying SIM cards abroad?
It can be cheaper (especially for occasional travelers) to rely on other phone service in the USA and simply buy local SIM cards when they travel. I've done that previously and you'd be amazed at how cheap you can pick up prepaid service in many countries.
T-Mobile has two main advantages:
Your phone number doesn't change. You don't have to inform friends, family, and coworkers of a new number for every trip! Plus they can continue to text your US number at no surcharge, unlike if you just picked up a Nepal-based phone number.
It's convenient. You don't have to wait in line and deal with language barriers trying to buy phone service abroad. You don't have to switch SIM cards if you enter a new country (like on round-the-world trips).
Do you drain your phone battery? Maps in particular strain your battery, so I always pack an external battery. Power users can quadruple battery life with a compact version for only $25.
How fast is the international data?
T-Mobile specifically advertises speeds of approximately 128 kbps ("2G"). These speeds are fine for travelers to check email. Features like web browsing, social networking, and GPS/maps work if you have a little patience. However, streaming radio or video is basically impossible.
Texting works perfectly, although some multimedia messages make take a few seconds to download.
For an extra $10/month per line, you can double your data speeds by purchasing T-Mobile ONE Plus.
What do phone calls cost?
MOST PHONE CALLS ARE NOT FREE.
Phone calls to/from Canada and Mexico are included in your plan, but all other calls are charged! Costs can add up quickly.
If you make a phone call in one of the 210+ covered countries while you are abroad, it will be 25 cents per minute. (example: you call your pet-sitter at home to check on your dog)
If you call from an uncovered country while you are abroad, you'll pay international rates and roaming rates may apply, so expect to pay $0.50-$5.00 per minute! (example: you call your tour guide to mention you're running late)
Just like with data and texting, you don't need to turn international service on. It will work automatically.
Are there other benefits?
T-Mobile doesn't require a contract, so if it doesn't work for you, you're not locked in. That's a great way to try things out without committing long-term.
T-Mobile ONE family plans (2 lines or more) also include Netflix subscriptions to use on your phones.
Lastly, T-Mobile users get free passes to GoGo in-air Wi-Fi so you can surf the internet during your flights.
Do you have T-Mobile and don't have great coverage at home? Find out how Google's Project Fi compares (opens in new window).
What's the catch?
If T-Mobile international roaming sounds too good to be true, you might be right. Although it works well abroad, there are downsides within the United States.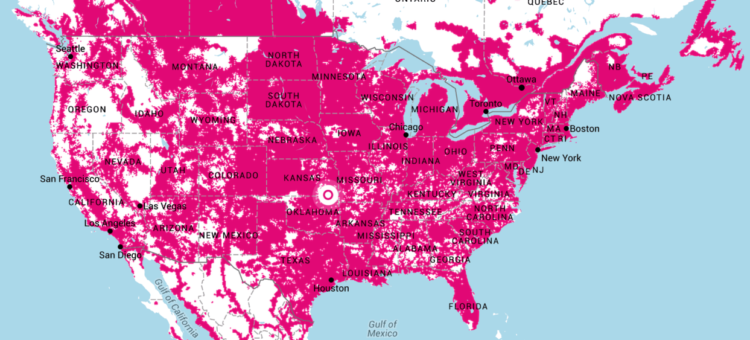 T-Mobile has a fantastic network in urban areas which quickly degrades in low-population areas. Coverage has improved in the USA over the past year, but it's not perfect in small towns, national parks, and a few other US locations.
THE BOTTOM LINE
If you travel to major cities, T-Mobile international roaming is an amazing deal. When it works, it is incredible value.
However, T-Mobile disappoints in smaller towns, national parks, and rural areas. If that's where you visit, consider a different US carrier and separate international sim cards when traveling. Frugal travelers can make calls over Wi-Fi through Skype, Google Voice, or Facetime.
You can try risk-free since T-Mobile doesn't require a contract. Getting started and moving my number was quick and easy. There's no downside to trying it, even if it doesn't work out long-term.
Source https://travelupdate.com/tmobile-international-pass/
Source https://yoodley.com/does-t-mobile-work-in-europe/
Source https://sightdoing.net/t-mobile-international-roaming-review/