Should you buy travel insurance when visiting Europe?
We all know that feeling. You're planning and booking your European adventure, and when you get to the end of a big-ticket purchase (like a round-trip airline ticket to Rome or a hotel room in London) a travel insurance box pops up and asks whether you want to insure your purchase in case something goes wrong.
As a budget traveler with years of experience seeking out deals, I can tell you that I'm always looking for ways to save money — not add to my expenses. So when it comes to most forms of travel insurance, it's something that, in the past, I've mostly dismissed. It's ironic, however, because I always spring for the full coverage on a rental car so that I'm not stuck footing the bill if someone sideswipes me in Paris… so why haven't I been covering other aspects of my trip?
Taking another look at travel insurance
Lately, however, I've changed my tune on travel insurance. Do you really think your travel plans could change? (Um, yes!) What could possibly go wrong? (A lot!) Why spend extra money when you're already spending so much on your trip? (Because it might save you a lot of money… and it offers peace of mind.)
Maybe it's a combination of getting older and the rising cost of traveling to Europe that gives me a new outlook. Or maybe it's the stories I've heard from my friends: trips canceled at the last minute, medical emergencies that made traveling impossible, luggage stolen or missing.
Trips, whether traveling alone or with your entire family, are investments. Travel insurance can protect that investment against unplanned travel disruptions.
What exactly are you insuring?
It's very important to understand what travel insurance can offer before you even consider purchasing it. Travel insurance varies in its scope, but it usually helps cover expenses like lost luggage or passports, medical bills incurred while traveling, trip cancellation costs, and accidents that happen when you're on the road. Categories covered may range from trip delays and emergency evacuations to hospital expenses and personal items.
The most important point: Every policy is different, with different aspects of your trip covered and at different amounts, and with different deductibles. Some things to consider when comparing your insurance options:
• Assess your personal situation and travel plans. Are you a beginner or "experienced" traveler? Is this an easygoing trip or are you into risky adventure sports? You should choose a policy that offers the coverage you need for your situation.
• Be sure to read the fine print. Yes, the price of the policy is important, but how much coverage does it give you? And what kind of deductible will you need to pay in order to use the policy? Look over all the numbers.
• Know what is and isn't covered. When comparing plans, it's easy to see what is covered, but trickier to ascertain what isn't covered. Spend enough time when shopping to really understand the differences between the plans.
• Understand if your existing insurance applies to travel. Does your health insurance cover you when traveling abroad? What about your car insurance? What, exactly, is covered by your credit card? It's important to understand what kind of coverage you've already got — and whether it extends to travel abroad.
• Always be prepared to pay for emergencies. Even with insurance coverage, you should be prepared to pay out-of-pocket expenses when traveling. In many situations, with trip insurance, you'll be reimbursed for these emergencies after your trip.
Scenarios where travel insurance might help
Still wondering if travel insurance is a good investment for your trip? Here are some very common situations that an insurance policy may cover. (Note that we always need to say "could cover," as it will depend on the plan you choose!)
Trip Cancellation: You have an anniversary trip planned to Venice, but you need to cancel your plans at the last minute for a covered reason.
Stolen Personal Items: You come back to your hotel in Amsterdam and realize that your smartphone is missing. Some policies will cover for loss, theft, or damage of personal items up to a certain amount.
Trip Interruption: You are on a month-long tour around Europe. In your second week, bad weather causes you to miss your flight from London to Barcelona. Travel insurance could help pay for expenses to rearrange your schedule and get you back on track.
Medical Emergency: You stumble and injure yourself as you're wandering around the ruins in Athens. All or a portion of your medical and hospital expenses might be covered by travel insurance.
Emergency Dental: You break a tooth while dining at a pub in Ireland. Travel insurance could defray the cost of dental work overseas.
Evacuation Insurance: You are hiking through the Alps in a remote area and you injure yourself in a serious accident. Many policies offer doctor-approved evacuation services.
Why we like World Nomads
At EuroCheapo, we've partnered with World Nomads to give you an easy way to cover your trip. They provide affordable plans to more than 150 countries and respond to requests quickly with a 24-hour assistance hotline. (You can even contact them through social media.)
World Nomads offers plans for single travelers, couples, and families, so you can search for the coverage that best suits your needs.
Do I need travel insurance for Europe?

How to choose the right cover for a European holiday
Each country in Europe has different healthcare systems, EHIC rules and crime rates. And with Brexit negotiations in full swing, you could easily be confused about if you need travel insurance in Europe!
So here's the simple answer: yes you do.
Travelling uninsured becomes an especially unattractive proposition, when you compare the relatively low cost of travel insurance with the potentially high price of medical claims.
Foreign and Commonwealth Office (FCO) research shows that people spend an average of £12 on sweets and magazines at the airport.
To put that figure into perspective, it is more than the £11.77* it could cost to cover a 50-year-old travelling to France for 2 weeks with AllClear.
Dr Harikrishna Patel from AllClear says: "There are many factors used in calculating the price of a policy. These include cover levels, destination, policy length, duration of travel, age and the number and severity of medical conditions. All of these factors impact the likelihood of a claim arising and the potential cost of that claim."
This article will reveal the true importance of travel insurance for Europe…
Read on for facts about holiday claims, what the EHIC really covers you for, and tips on getting travel insurance for each country!
The facts about accidents and injuries abroad
For all trips abroad an estimated 24% of British people head off with no travel insurance.
This is despite figures from the FCO's British Behaviour Abroad report hammering home why cover is so vital:
Between 2009 and 2014 almost 18,000 suffered injury requiring a hospital stay in the same period.
In the same period, more than 141,000 of us needed help after passports were lost or stolen.
Of course most of us will enjoy memorable, incident-free holidays. But the statistics don't lie… and slips, falls, food poisoning and crime can impact thousands of British holidays every year. The distress this causes is compounded for those who have no insurance.
The majority of us (78%) admit that we could not afford a £10,000 hospital bill for ourselves or a loved one, and almost half of us (48 %) don't even realise that we could be liable to pay all our medical bills abroad without adequate insurance. Other common misconceptions include a belief that the UK government will pay directly for any treatment abroad.
What about the EHIC?
The reality is that the EHIC card will cover you for basic, short term, state health care. But there are exclusions and the FCO and Association of British Insurers stress that it is NOT an alternative to health insurance.
The EHIC will not cover services such as private health care, the cost of mountain rescue in ski resorts or lost and stolen property. It is also invalid on cruises.
Repatriation flights to bring sick or injured people home are eye-wateringly expensive. An air ambulance from Majorca to Britain, for example, can cost as much as £25,000. EHIC will not cover that. The right insurance policy will.
Other typical costs include:
£25,000: Surgery and repatriation to the UK after a moped accident in Greece
£15,000: Hospital treatment and flights after a broken hip from a fall in Spain
£81,000: Treatment for a holidaymaker who contracted pancreatitis in Greece
But what about when Britain leaves the European Union?
Brexit secretary David Davis, recently addressed whether UK citizens in the EU will be able to use their EHIC after the UK leaves the EU.
The verdict: If you're already living in another EU country on the day the UK leaves the bloc, your EHIC will continue to work.
After that date, for EU citizens wishing to travel to the UK or UK citizens wishing to travel to the EU, it is unclear about what will happen because no deal has yet been reached.
Chris Rolland, CEO of AllClear, revealed: "It is not yet confirmed if Britain will continue to be a part of the EHIC scheme following Brexit.
"If negotiations don't go to plan, however, it could well increase premiums for lower-cost travel insurance policies, as they can often rely on customers holding an EHIC card and where the traveller has to use a state-run hospital. Standards for these across Europe can vary greatly and are often below the standards of the NHS in the UK."
So what should your travel insurance cover you for?
The most important thing with travel insurance is that it will give you peace of mind.
Consider these benefits for your travel insurance for Europe:
Cancellation: if you need to cancel your holiday before go
Medical expenses: for illness and accidents when you are abroad
Personal accident: for death or permanent disablement
Curtailment: when needed to cut your holiday short
Lost documents: cover for passports, tickets etc
Possessions & baggage: for lost and stolen bags including contents
Personal liability: when an accident caused by you affects a third party
Travel insurance for Europe, by country
France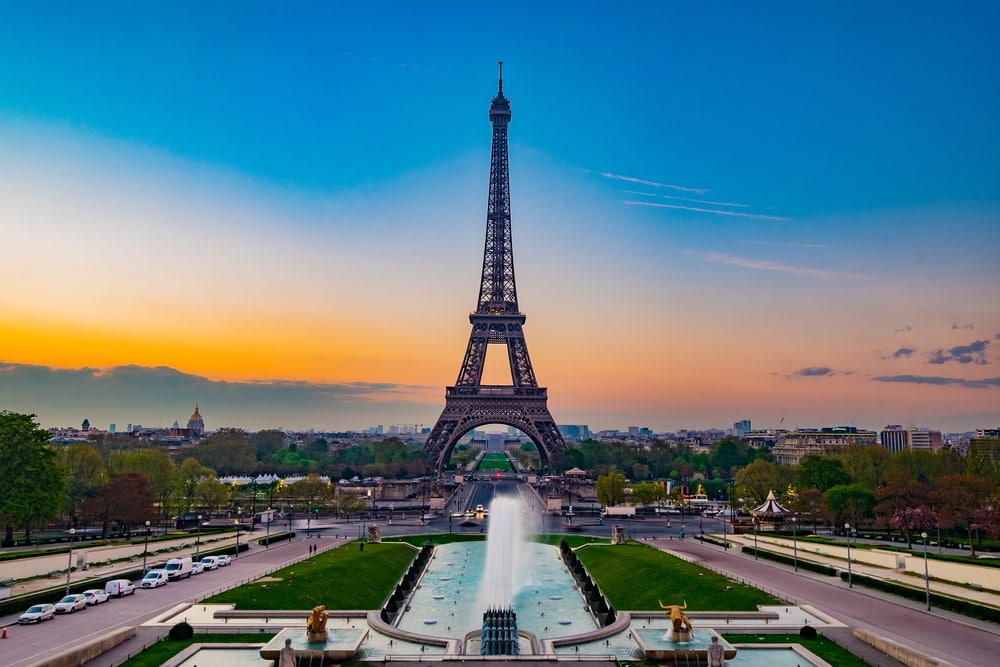 We love France and 17 million of us visit every year. Yet the Foreign Office flags the country as a terrorism hot-spot following a string of well-publicised attacks.
It is worth noting that most travel insurance providers do not cover terrorism as standard, but will provide some cover on an event-by-event basis.
If you are venturing into France's mountains to hike or ski, make sure your insurance still covers you for these activities. Including medical costs, mountain rescue, helicopter evacuation and repatriation flights home. In Savoie and Haute-Savoie departments, also check you're covered for transfer to Switzerland for treatment.
France has an excellent state health care system, but there are charges, and uninsured travellers could be in for a shock if they need a doctor or dentist. You would need to pay them directly, and can claim back around 70% of the standard cost of treatment using your EHIC.
The Emergency phone number in France is 112. Other emergency numbers are 15 (medical), 17 (police) or 18 (fire).
Spain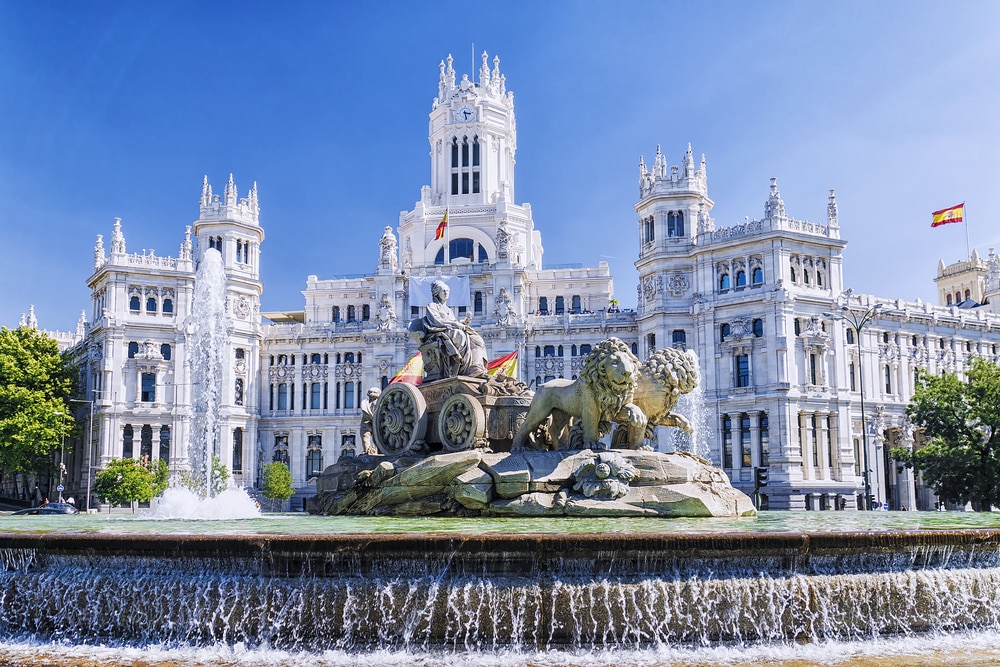 More than 12 million of us visit Spain every year, so it's hardly surprising that it also claims the record for the highest number of Brits being hospitalised – 675 in 2013/14 – and consular assistance cases (5,283).
It is also worth noting that holiday accommodation burglaries are up, as well as a rising trend afflicting mainly younger Brits: falls from hotel and apartment balconies. The majority of victims were reportedly under the influence of drink or drugs.
The EHIC covers basic health care in Spain for what is defined as 'medically necessary' treatment, to the same extent as Spanish nationals. But the Foreign Office warns that many services which the NHS provides free here may well incur a charge in Spain.
To make sure you end up at the appropriate hospital, remember to call the emergency medical assistance team of your travel insurance as soon as possible.
To report a crime, visit the nearest Policia Nacional, regional police or Guardia Civil Station to file a report. There is an English-speaking police line on +34 90 210 2112. You must keep the police report for insurance purposes or to apply for an emergency travel document from the nearest British Consulate.
Italy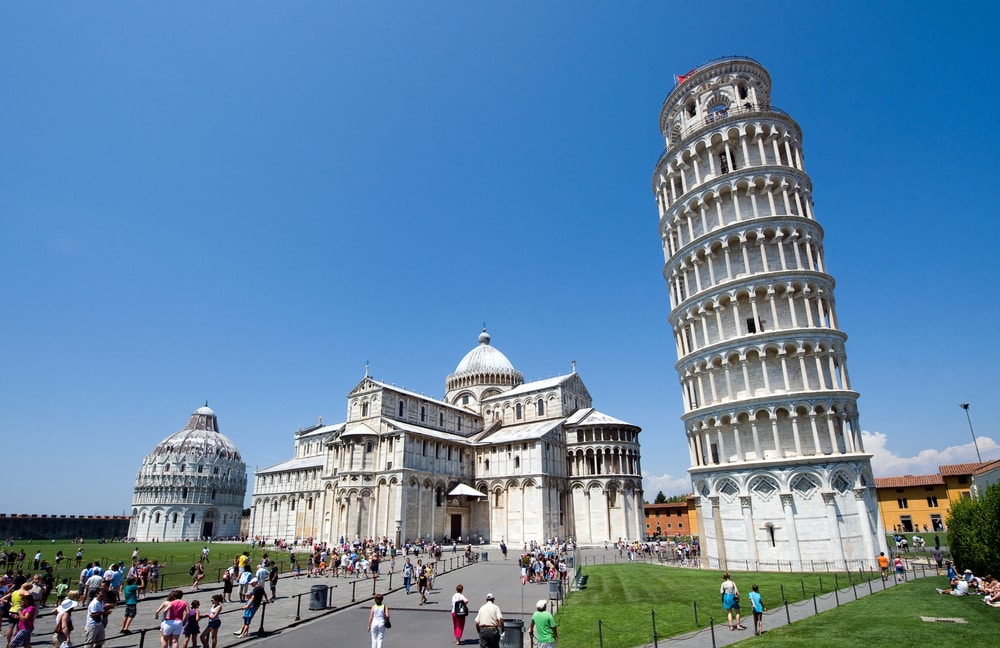 Italy welcomes 3 million of us every year and overall crime is low. But petty crime, including bag snatches and pick-pocketing, is a problem in cities such as Rome, particularly around Termini station. Be vigilant on trains to and from airports, and when driving around the larger cities. If you are unlucky and any of your property is stolen, check your travel insurance for how you need to make a claim. Some policies will require you to have filed a police report, for example.
If you need to call the emergency services, the numbers are: 112 (police), 118 (ambulance) or 115 (fire).
As always but more so than some of the countries on this list, there's is no guarantee that all emergency services and doctors will speak English. Take a note of useful Italian phrases for emergencies and doctors appointments and make sure your travel insurance includes a language translator – as is the case with AllClear.
Greece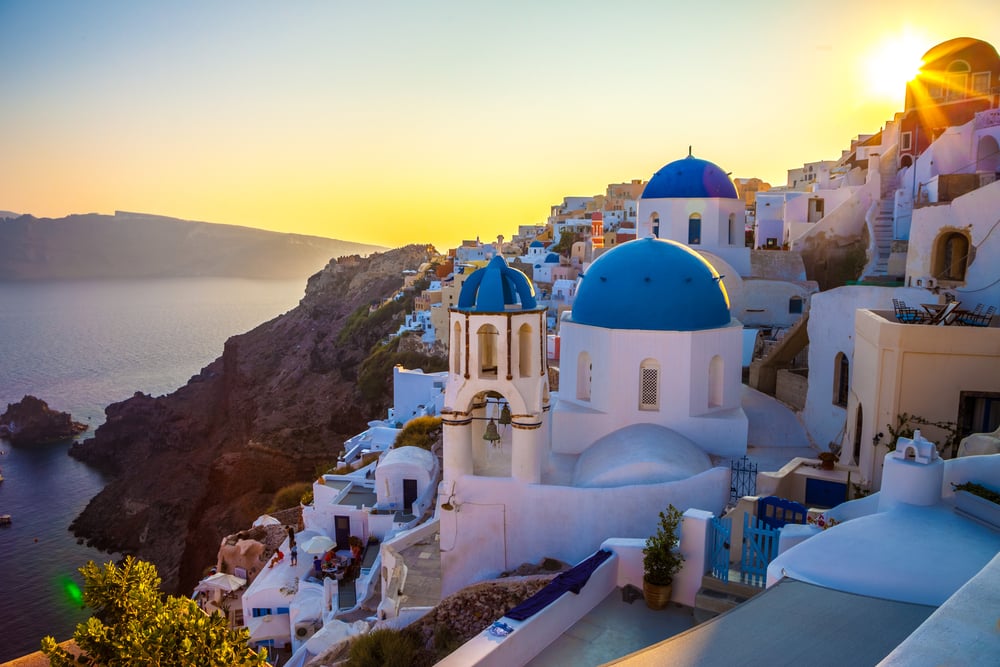 3 million Brits visit Greece every year, with many of us heading to popular resorts on the islands.
The number of migrants and refugees arriving on Greek islands, including Lesvos, Kos and Samos, has declined and, according to the FCO, there are no reports of any specific risks to Brits visiting these islands.
In Athens, demonstrations around major squares are frequent, in particular Syntagma Square. You might want to consider getting travel insurance which covers civil unrest.
Crash helmets are mandatory on scooters, mopeds and motorbikes and failure to wear one could invalidate your travel insurance.
Greek roads can also be dangerous. In 2016 there were 812 road deaths (7.5 per 100,000 of population). The UK average was 2.8 deaths per 100,000 of population.
The EHIC provides access to the Greek state health care system, but that has been under strain in recent years due to the state of the Greek economy. The gulf between state and private facilities is more pronounced here.
The Greek emergency services number is 112.
Portugal
Typically around 2.3 million British tourists visit Portugal each year.
State-provided healthcare in Portugal is generally free of charge but can require a patient contribution, even with your EHIC, so another reminder of the importance of travel insurance.
Also, remember that in rural areas or islands, you may have to travel some distance to find a state healthcare provider. In such situations, this is when the emergency telephone number of your travel insurance can be extremely beneficial. They will be able arrange treatment to the nearest hospital for which you are covered for.
If you need to call the local emergency services, call 112, and the person taking your call should be able to speak to you in English.
If you are trying to find the nearest state health centre is is known in Portuguese as 'centro de saúde.'
Crime is low with pickpocketing, handbag snatches and theft from cars and holiday properties the main problem in tourist areas.
Deaths by drowning occur every year on Portuguese beaches and in swimming pools, so take note of the maritime police's warning flags.
Ireland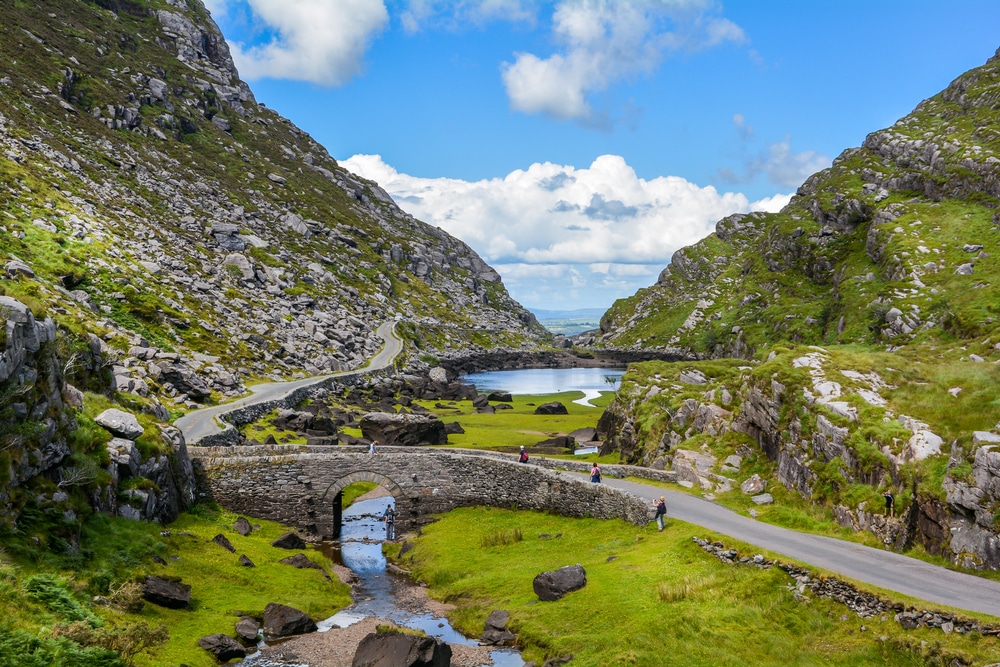 Ireland is a a home from home for many of the 2.5 million annual British visitors.
Which helps explain why the UK and Irish authorities have an agreement for UK residents not to need their European Health Insurance Card (EHIC) to access healthcare services – if they're on a temporary stay.
Instead you can simply show proof that you are ordinarily a resident in the UK, such as by providing a driving licence or passport.
However, don't forget travel insurance can still be useful to claim for cancellation, curtailment or repatriation of your trip.
In the event of an emergency, dial 999 or 112
If you are a victim of crime Irish police, The Garda Síochána, may call in The Irish Tourist Assistance Service (ITAS) to provide advice and support. They can even arrange accommodation and transport in an emergency.
Germany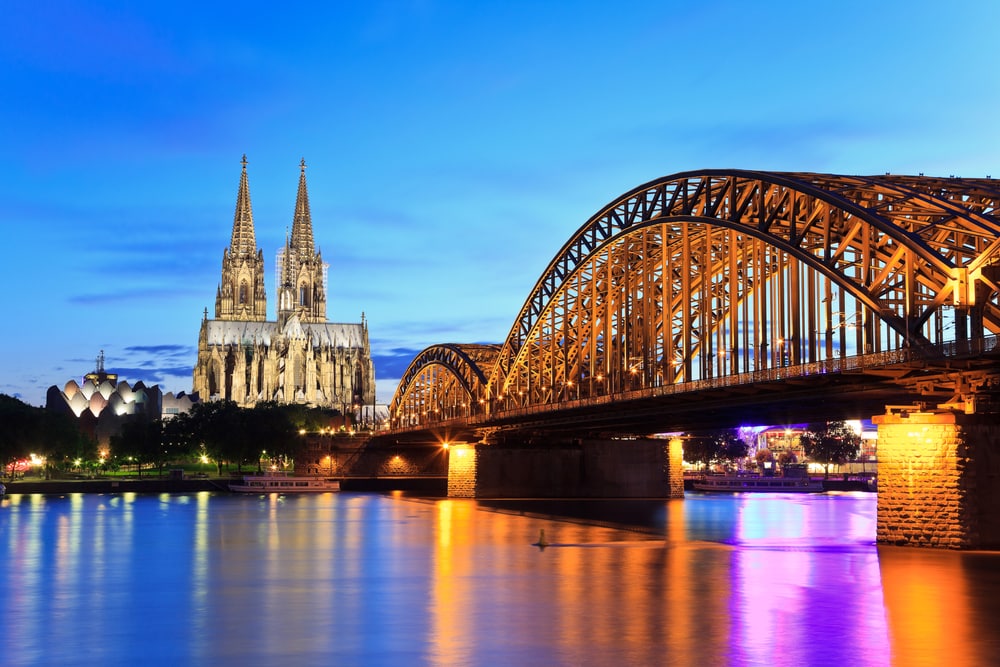 The terrorism risk is again flagged up by the FCO for the estimated two million annual British visitors. Yet in general crime levels are similar to the UK.
Take a note of these useful German phrases for emergencies and once again consider travel insurance with a language translator.
If you need to contact the emergency services, call 112.
There are strict regulations about how much and what kind of medications can be imported into Germany. You can view the German customs page for more information.
Iceland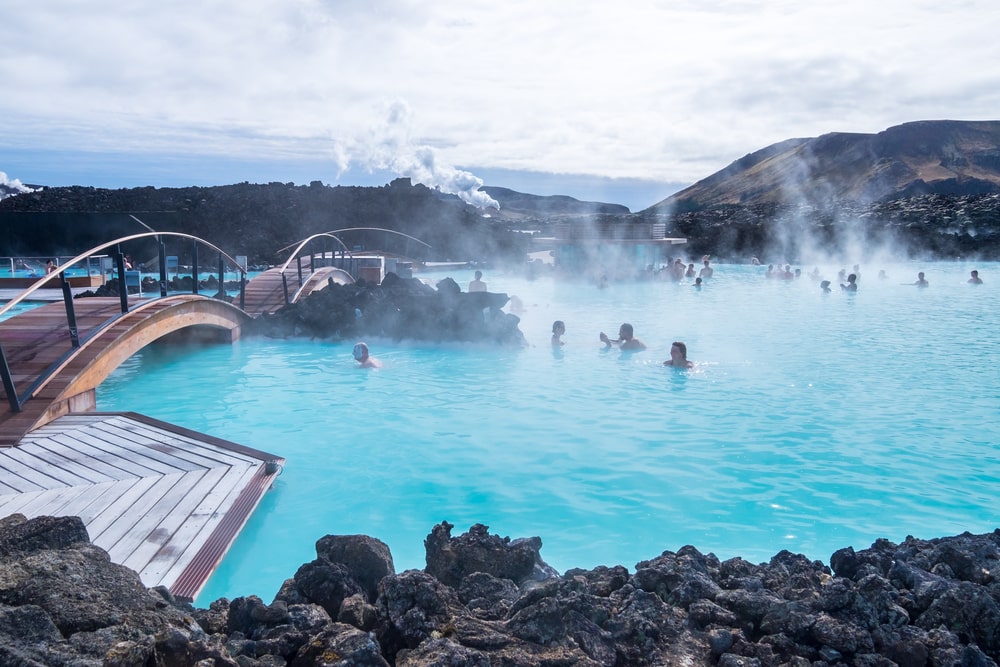 Mother nature is a bigger threat than crime to the 316,000 British visitors to Iceland each year.
The island is volcanically and seismically active. And in 2017 a yellow warning was issued for Öræfajökull, the volcanic glacier in southeast Iceland, indicating higher than normal levels of volcanic activity.
So, you might want to make sure you're covered for natural disasters! Often this isn't included as standard on travel insurance.
Call 112 for the emergency services, download the 112 Iceland app, and leave your travel plans with the Safe Travel website.
Travelling with peace of mind
Although some of the above warnings and statistics may read a little scary… travelling to Europe needn't be a concern.
Now that you know what to look our for, all you need is the right cover for peace of mind.
We hope to help you travel again soon!
*Price is correct at the time of publishing. Based on 1 person aged 50 travelling to France in 2 weeks time for 2 weeks with no medical conditions.
Travel Insurance For Trips To Europe
Editorial Note: We earn a commission from partner links on Forbes Advisor. Commissions do not affect our editors' opinions or evaluations.
Getty
Compare & Buy Travel Insurance For 2022
Compare Quotes With Over 22 Travel Insurers
European countries are welcoming U.S. tourists with open arms—and Americans are eager to travel again. Europe is packed with history, beaches, chic cosmopolitan excitement and religious treasures. The destination is particularly appealing because there are ample direct flights and you can visit more than one country in one big trip.
If you're making European travel plans, don't forget to lock in travel insurance.
Canceling a European Trip
When you're planning a great trip to Europe the last thing you want to do is think about canceling it. But planning ahead in case you have to cancel is smart, especially if you're putting down plenty of euros on a vacation.
Trip cancellation insurance can return 100% of your pre-paid, non-refundable trip expenses if you have to cancel for a reason covered by the policy. Reasons generally include sudden sickness or the death of a close family member. Check your policy for the list of acceptable reasons for making a cancellation claim.
"It helps when you've spent a significant amount on making deposits and payments upfront and want to protect that investment," explains Lisa Cheng, a spokesperson with World Nomads, a travel insurance company. Other reasons could include weather emergencies or terrorist emergencies, either in the U.S. or Europe.
Additionally, if you're planning to go to certain countries in Eastern Europe, you should research well in advance any travel alerts related to increased incidents of crime or civil unrest, says Scott Adamski, spokesperson with AIG Travel.
For example, you might consider an optional upgrade like AIG Travel's Security Bundle, which provides:
Additional coverage in case of a security evacuation
AIG's Flight Guard (accidental death and dismemberment insurance)
Coverage for trip cancellation/interruption due to riot or civil unrest
If you want the highest tier of flexibility to cancel a trip, consider upgrading your standard travel policy to "cancel for any reason." This allows you to cancel the trip for reasons covered in the base policy, like fear of traveling or simply changing your mind. Reimbursement is usually 50% or 75% of trip costs.
To use this coverage you must cancel your trip at least 48 hours in advance. You can't wake up and cancel the trip the day you're scheduled to leave.
Also, the flexibility comes at a price: Usually about 40% more than a standard travel policy.
Trip Delay Insurance
Whether you're going to one European country or visiting multiple destinations, travel delay insurance could be considered an essential coverage for visitors to Europe, especially if there are multiple legs on your trip.
"This benefit can reimburse you for covered expenses that you've had to incur because of airline or weather delays—for example, hotel stays, meals, taxis—up to a per day and total maximum benefit amount," explains Cheng.
There are two things to remember about travel delay coverage: It usually starts only after a minimum amount of time (for example, six hours), and the delay has to be caused by a problem defined in your travel insurance policy, says Cheng.
Trip Interruptions in Europe
There's another benefit to travel insurance that could potentially save you a lot of money: Trip interruption coverage. Because a trip to Europe often includes several stops, you likely have multiple deposits paid in advance, especially during peak travel months.
If you need to return home due to a child's health emergency—or other reasons listed in the policy—you can use your trip interruption benefits to cover last-minute flight changes, and recoup any deposits, payments and expenses that you will lose.
Getting Medical Insurance for Europe
Any international should mean a purchase of travel medical insurance. While traveling in Europe, your U.S. health plan (including Medicare) likely does pay for medical expenses like hospital bills, ambulance costs or doctor visits if you require medical attention.
A robust travel insurance policy will provide medical expense coverage in case you get sick or injured during your travels. Make sure you purchase your travel insurance at the time you book your trip. If you have a pre-existing medical condition, some policies grant a waiver if you buy your travel insurance within two to three weeks of booking your trip.
European travel generally includes day trips and tours with lots of walking. There are also foods that may not be cooked or prepared in the manner you are accustomed to. If you suffer food poisoning from dining out, or trip over a broken sidewalk, travel medical insurance is your safety net.
Medical Evacuations on a European Trip
Europe offers world-class medical centers, but you may not be in close proximity to one if you have an accident or fall ill.
For example, if you are in a port city along the Rhine River and you develop a reaction to shellfish you ate at a waterside café, getting medical attention quickly is required. There may be a local health clinic there, but if you develop life-threatening reactions like organ failure, a large hospital is best.
This is where emergency medical evacuation coverage can make a huge difference. Your travel insurer's 24/7 emergency assistance team can dispatch a medevac to take you to a hospital to treat your serious condition. If your condition is serious enough you could also be transported back to the U.S. for medical care. This is why it's good to have a high level of emergency evacuation coverage.
Insurance for Baggage and Belongings
Any travel overseas comes with some risk. In Europe losing your passport is particularly inconvenient if you need to show an ID at the airport or on a train.
Your travel insurance company's assistance team can help direct you to get a temporary passport and identify the location of the closest consulate, says Cheng at World Nomads.
While in Europe, it's important to take precautions against crime. Petty crimes and the theft of personal belongings is fairly common, especially in tourist areas packed with people. Don't draw attention to yourself with flashy jewelry or expensive clothing or accessories.
If you do become the victim of pickpockets or thieves, report the crime to your tour company (if you have one) and the local authorities. You can make a claim under baggage/personal effects coverage for stolen items but you will need to provide documentation. Baggage coverage pays for the depreciated cost of your belongings, not the cost to replace them with new items.
Source https://www.eurocheapo.com/blog/travel-insurance.html
Source https://www.allcleartravel.co.uk/blog/do-i-need-travel-insurance-for-europe/
Source https://www.forbes.com/advisor/travel-insurance/destinations/europe-trip/