Does travel to europe require all medicines in original bottles
Get Daily Travel Tips & Deals!
By proceeding, you agree to our Privacy Policy and Terms of Use.
Dr. Christopher C. Hollingsworth, MD, a general and endovascular surgeon who has practiced in Europe and the United States, says it's unlikely you'll get stopped at customs or border control because you're carrying more than a month's supply of medicine. However, having an official prescription on hand is never a bad idea.
"In general, countries honor the rights of travelers to transport their prescribed medications with them," Dr. Hollingsworth explains. As long as you have supporting documentation about your medical condition (ID cards or a letter from a physician), you are unlikely to have a problem.
Dr. Brendan Anzalone, a doctor of osteopathic medicine and the president and chief medical officer at AeroMD Air Ambulance, suggests going digital with these forms, as they can get lost or creased throughout your travels. This will ensure you won't have to go digging if you're questioned.
Related:
Keep Medicines in Their Original Bottles
Again, while it's unlikely you will face any sort of issue when you're flying with medication, Dr. Anzalone still recommends keeping your pills in the original bottle—complete with the sticker on the front with your name and doctor's name—as an extra safety precaution. "Carrying your medication in [its] original prescription bottle with a label on it from the pharmacy is helpful if there are any questions in the security line," he explains.
If you don't have room in your luggage for the full-size bottles and must downsize, you can pack a small day-of-the-week pill organizer rather than several bulky bottles. Ensure you have documentation from your physician to avoid any potential issues. Paul Tanenbaum, R.Ph., a retired pharmacist, offers this tip if your original prescription bottle is too large: "Make friends with your pharmacist and see if he or she could make you a smaller travel-size bottle for you to fill up."
Learn the Laws Around Traveling Internationally with Medications
The recommendations for domestic trips also apply to traveling with medication overseas. The U.S. Department of State recommends storing medications in their original labeled containers and bringing a copy of a doctor's letter to show customs officers and other officials if necessary. The prescription should note the brand and generic name of the drug.
If you're taking an unusual drug or one that contains narcotics such as sedatives, carry a note from your doctor explaining what the medication is and why you need it.
Note that some over-the-counter drugs legal in the U.S. may be illegal elsewhere. For example, painkillers containing codeine are prohibited in the United Arab Emirates. Always double-check before you fly.
Related:
Exercise Caution with Herbal Medicines
Flying with herbal medicines or supplements to international destinations can be tricky since each country has its own laws about what's allowed in. To find out what may be restricted in the countries you'll be visiting or transiting through, refer to the embassy website or contact local consulates.
Make sure herbal remedies and Ayurvedic medicines are in clearly labeled, well-sealed containers, preferably in original bottles. Although the TSA doesn't require it, it may be helpful to bring a doctor's note explaining your remedies' intended use. Keep up to date with any changes in TSA rules by downloading its free MyTSA app (iOS | Android).
Always Pack Medicine in Your Carry-On
Now that you have the prescriptions you need and the note from your doc to prove your case, it's time to pack. Depending on how much medicine you need each day, you may be tempted to shove your pill pack into your checked bag, but Dr. Anzalone warns against it: "It is best to keep medications in your carry-on baggage. If your checked baggage gets lost, you will still have your prescription medications with you. Remember some aircraft cargo holds are not temperature controlled, which may affect temperature-sensitive medications."
If you're worried about bringing medication that must be refrigerated (like insulin, for example) on a plane, Dr. Hollingsworth offers the TSA regulations on cool packs that are allowed through the gates. "Domestically, gel-cooling packs are allowed if frozen at time of presentation to security," he notes.
Liquid medications (prescription or over-the-counter, like saline solution or eye drops) aren't subject to the TSA's three-ounce limits. However, you are required to declare anything over that amount to security officers and present it for inspection.
You may also travel with accompanying items, such as IV bags, pumps, and syringes, as long as they're declared before you begin the screening process. All of these items will be X-rayed unless you request a manual inspection.
Related:
Bring Extra Medication
Dr. Hollingsworth's rule of thumb is to bring twice the amount of medicine you need and to separate the bottles between your carry-on and your personal item. Why? Two words: flight troubles. "Changes or delays can have a butterfly effect that can have repercussions for the rest of your trip. Plan for the unexpected and pack extra medication you might need for an unplanned longer stay," he says.
Exercise Caution When Flying with Narcotics
If you're traveling with any type of prescribed narcotic used to relieve pain, such as Vicodin, Oxycontin, Percocet, or codeine, you might want to bring your prescription documentation, as well as a doctor's note. Though this is not required by the TSA, it may prove helpful when getting through security. Since these types of drugs are widely abused, security screeners may be suspicious if they are unaccompanied by the proper paperwork. Having the original prescription will prove the pills' necessity, and avoid any further delays or additional questioning.
The trouble of traveling with only a doctor's note is that unless it was written in the previous month, it may lose validity. Prescriptions are clearly dated and include the signature of your doctor. Simply make a photocopy of each prescription before you have it filled. The photocopied version will be null and void, but this does not alter it as a valid document.
To take extra precaution, you may also want to travel with phone numbers for your pharmacy and prescribing doctor. This may seem like an unnecessary hassle, but it could prevent delays and problems at the airport.
Related:
Be Strategic About Your Meds
If your carry-on is just too heavy to meet those puddle-jumper restrictions, Dr. Hollingsworth challenges you to be strategic. While you might want to take your mini-sized bottle of Advil, those sorts of medications are available everywhere.
"Give priority to any medications that are vital to your functioning or survival. Asthma inhalers, diabetic medications, anti-seizure medications, and blood pressure medications come to mind. Make sure to bring medications that have rebound or withdrawal symptoms if you run out," he says. "A trip is not a good time to see how you function without your arthritis or anti-anxiety medications."
Consider Travel Insurance
Many factors influence whether you should purchase travel insurance. How long will you be traveling? Where are you going? Will you be lounging by a beach for a week or undertaking adventure activities in a rainforest? Do you have ongoing medical conditions that might need care?
If you'll need health insurance for your trip, Dr. Quigley recommends exploring your options before heading overseas to determine what policy and plan are best for you. You can also work with assistance companies—like International SOS—to help you if you're struggling with a health situation overseas.
Related:
Make a Date with Your Doctors
If you're leaving the U.S. for an extended time, in addition to getting foreign currency and shedding tears at your farewell party, you should schedule pre-departure appointments with your doctors. During these visits, get a full physical and begin a discussion about your wellness needs while traveling. Work with your physician to plan for the medications you'll need. Medical professionals can help you secure more than a 30-day supply of any medicines along with the necessary paperwork. They can also offer advice about what you need to bring to keep your health top-notch.
Find the Loopholes for Refilling Prescriptions Overseas
Dr. Quigley explains that prescriptions cannot be filled abroad, nor can your primary care doctor call in a prescription for you. But there is a way around it: Know the generic forms and other names of the same medicine. Depending on the country, you may be able to get the medicine without a prescription.
As an example, Dr. Hollingsworth was able to walk into a pharmacy in Paris and receive antibiotics for a pal with a serious ear infection—no note required. Even so, packing a few "just in case" prescriptions before you leave will help ease your worries. Your primary care doctor or a travel clinic can help you navigate the options.
Tanenbaum recommends caution: "If you must obtain your meds from somewhere other than your U.S. pharmacy, beware that there is a major problem of counterfeit drugs out there." He also notes that brand and generic drug names may differ from one country to another: "The same name may be for a totally different medication; if you have to get some while overseas, it may not be what you usually take so that it does not treat your medical condition, and may actually be dangerous for you to take." Make sure you're visiting a reputable pharmacist (ask for a recommendation from your hotel or the local tourist board) and that you double-check whether the drug you're requesting actually treats your condition.
Related:
Most Importantly, Plan Ahead
Plan ahead, especially if you are switching time zones and have to take medicine at a certain time of day. "Have a medical itinerary run parallel to your day-to-day travel itinerary. Plan out the nearest towns [to] where you're going to be and identify the best providers for you based on your specific medical needs. Don't let it be a fire drill when you get there," recommends Dr. Hollingsworth. "If you know in 30 days [that] you need to have a prescription refilled, and you know where you will be within that time frame, then research which medical professional will be best for you. Do your homework." It just may save your trip—or even your life.
Need Help With Packing?
For info on these editor-selected items, click to visit the seller's site. Things you buy may earn us a commission.
From a compact dopp kit for neatly stowing your pills to a classic med collection good to go on any trip, don't leave these basic essentials at home.
Checklist for Traveling with Prescription Medication Overseas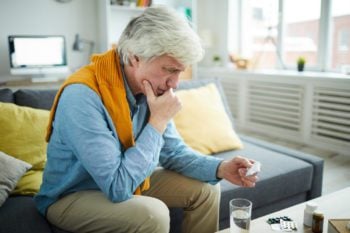 If you take any type of medication consistently, whether it's an over-the-counter or prescription drug, you need a plan in place for bringing it across borders. Some over-the-counter medicines in one country could require a prescription in another. Some drugs commonly prescribed in one area could be illegal in another. Other countries may not manufacture the type of medication you need, which can make traveling with prescription medication overseas difficult.
You might want to use a workaround such as having a friend or family member ship you medication, but you could be breaking the law. You need to pay close attention to government rules and regulations around shipping and bringing medications into a new country to avoid potential consequences. Traveling with prescription medication overseas takes careful planning.
To help maintain your health while staying out of trouble, you should first prepare at home. Before moving abroad or traveling for an extended period, make sure to talk to your prescribing doctor about your medicines, get a good insurance policy in place, know the laws in your destination and organize your documents.
Speak With Your Prescribing Doctor
As you prepare for traveling with prescription medication overseas, schedule a planning appointment with your doctor weeks or even months before you leave. Discuss the prescription medicines you take and your options for bringing them with you.
In some cases, your doctor may be able to prescribe you more medicine than usual. With pills, for example, your provider could write a refillable 90-day prescription rather than a 30-day prescription or give you some extra samples. Your doctor might also prescribe you a larger dose of medicine and give you 20 mg pills rather than 10 mg pills and ask you to split them, so they'll last longer.
If your doctor cannot legally prescribe enough medication to last your full stay, they can recommend an alternative to look for in the other country. If you get international health insurance before traveling or moving, your doctor can also tell you what to ask a new prescriber about to replace your current medication with the same effects.
You should also talk about the non-prescription medicines you take in case they're unavailable or banned in your destination country. Your doctor may be able to write you a new prescription or a letter explaining why you need the medicines. They can use the same strategy as above and give you an alternative depending on the active ingredient if a certain brand is unavailable.
Which Medications are Illegal to Bring Abroad?
Some drugs are available over the counter in one country and unavailable or banned in your destination country. In the United States, for example, you can buy Sudafed at a local pharmacy or grocery store. In Japan, however, you're not allowed to bring Sudafed over the borders or you're breaking the law. Stimulants such as pseudoephedrine, the active ingredient in Sudafed, are also illegal in Colombia and Mexico.
Other commonly used medications often banned in other countries include sleep aids such as Ambien, attention-deficit disorder medications such as Adderall and Ritalin, and pain relievers such as OxyContin and Vicodin.
Medication requiring syringes or other equipment such as a diabetes pump might also need to be pre-approved before entering a new country.
If you do not comply with the rules and regulations while traveling with prescription medication overseas, your drugs may be confiscated. Even worse, you could face a fine, deportation or jail time.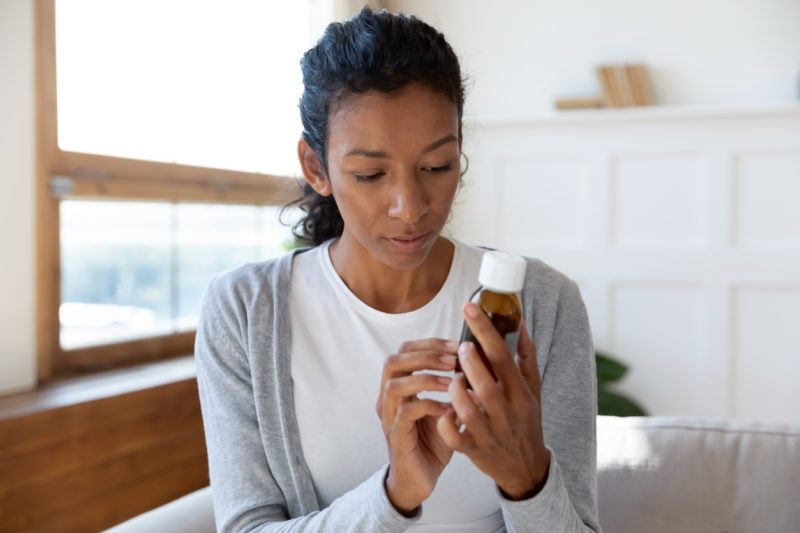 Request Permission From the Embassy
If your medication is banned in your destination country but vital to your care, you can request to bring it in by contacting your home country's embassy. You can also contact the embassy for help bringing larger quantities of your medicine in if the destination has a cap. If you're struggling with how to travel with prescription drugs internationally, the embassy should be able to answer your questions.
You may also be wondering; can you send medication overseas? Many governments such as the United States do not allow you to mail medication. Only the DEA can ship medication. Other countries may be looser, however, depending on your documented medical necessity. The answer depends on your response from your home country's embassy.
Secure Comprehensive International Health Insurance
With the rise of telemedicine, you may feel like setting up a virtual doctor's appointment with your provider from home. Government regulations, however, do not allow doctors to treat patients across international borders.
If your doctor cannot send you to a new country with enough medication to last your full stay, you might need to seek out a new prescription in your destination. Visiting a doctor without health insurance, however, is expensive. And so is paying out of pocket for medication.
Before seeking out care outside of your home country, it's important to invest in international health insurance. If you choose a solid comprehensive plan, your insurance company can help you locate in-network prescribing doctors abroad. If you've chosen a plan above the basic option, your insurance should also cover part or all the cost of your new prescription drugs. Having insurance also helps financially protect you from other costs such as lab tests if you need any before taking or to monitor your health while taking a new drug.
Organize and Document Your Prescriptions
Whether you're bringing your own medicine abroad with you or will find a replacement after you move, there are general tips to follow either way. Make sure you know what you're taking, and it's been properly documented so you can best prepare to move abroad.
Before traveling with prescription medication overseas, it's important to:
Keep your medicines in their original containers
Bring copies of your prescriptions with you
Have a letter from your doctor explaining why you need your medicines
Ensure your drugs have your full passport name on them
Know the real name of your medication, not just the brand name
Be able to identify the active ingredient in your medicine and correct dosage
When it comes to how to travel with prescription drugs internationally, having proof the drugs belong to you is highly important. Correct documentation goes a long way if anyone at customs questions your medication or devices.
If you do your research before moving and connect with the right people, you should be able to maintain your health abroad. Unprepared people run into the most issues while trying to bring any type of medication in and out of a new country. If you realize the restrictions prevent you from receiving the best care, it might be time to reevaluate your travel or move plans because your health comes first.
How to Travel with Prescription Drugs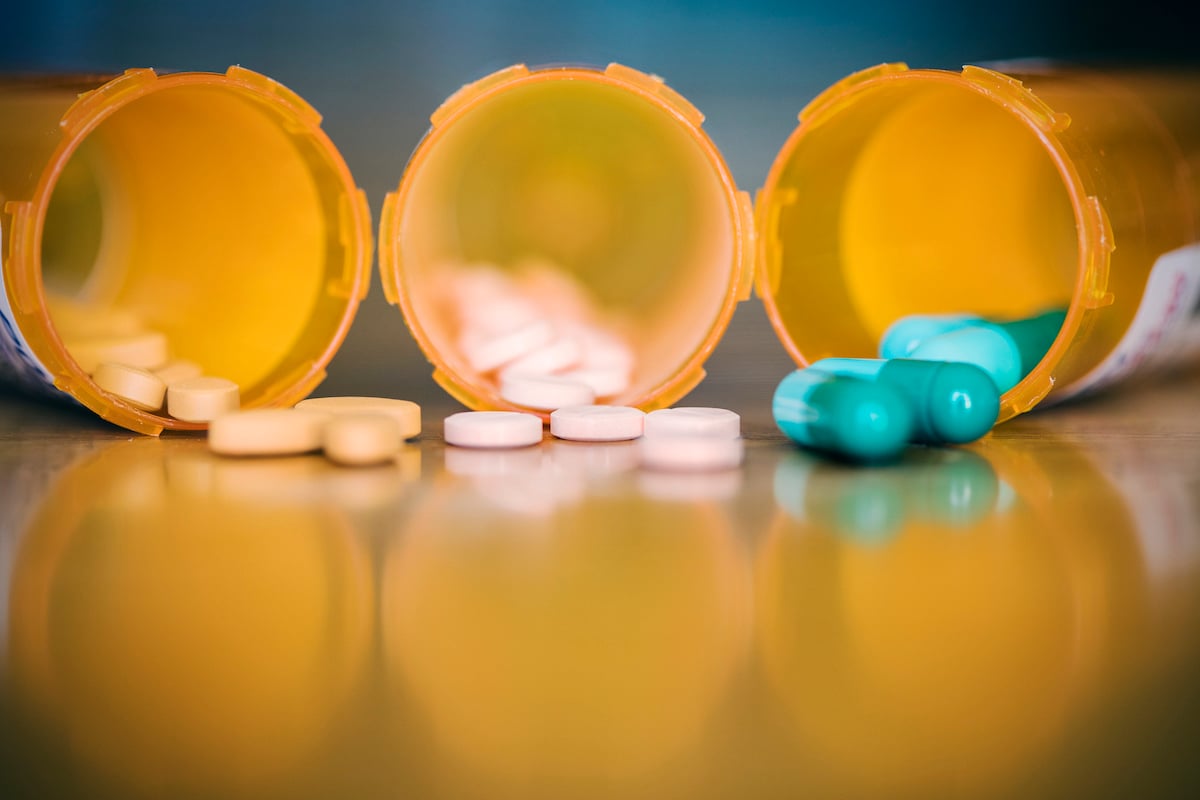 Traveling with prescription drugs internationally isn't just as easy as packing up your toiletries. So how can you best pack up medicine for pain relief, allergies, or those prescriptions for more serious or chronic health conditions? Below you'll learn how to travel with prescription drugs the safe way. Here are the rules you must follow to stay within the law:
Air Travel with Medication
Need to travel with prescription drugs but have to board a plane? Find out in advance what the rules are to get through security checkpoints and board the aircraft without issue.
Review the airline's policy to make sure your prescriptions are allowed before you reach the gate. The TSA recommends clearly labeling medications. Your name should also appear on the prescription bottle. The same guidelines apply to vitamins and supplements too.
TSA Tips for Flying with Prescription Drugs
The Transportation Security Association's website also lists the following tips for traveling with prescription medications:
It is not necessary to present your medication to or notify an officer about any medication you are traveling with unless it is in liquid form (See next bullet).
TSA allows medication in liquid form in carry-on bags in excess of 3.4 ounces in reasonable quantities for the flight. It is not necessary to place medically required liquids in a zip-top bag. However, you must tell the officer that you have medically necessary liquids at the start of the screening checkpoint process. Medically required liquids will be subjected to additional screening. Extra screening often includes opening the container.
Medication is allowed in pill or solid form in unlimited amounts as long as it is screened.
You can travel with prescription drugs or medication in both carry-on and checked baggage. Place these items in your carry-on in the event that you need immediate access.
TSA does not require passengers to have medications in prescription bottles, but states have individual laws regarding the labeling of prescription medication with which passengers need to comply.
Medication is usually screened by X-ray; however, if a passenger does not want a medication X-rayed, he or she may ask for an inspection instead. Be sure to request inspection before sending any items through the X-ray tunnel.
Airport security also permits nitroglycerin tablets and spray (used to treat episodes of angina in people who have coronary artery disease). Such medications have never been prohibited. (Source: TSA)
Packing Medicine for Travel
Ask your physician for a letter that explains your medical conditions and the medication required. Keep the letter in your carry-on luggage. This way, you'll be prepared if you are questioned at security checkpoints or during customs screenings.
Also, consider environmental factors that may affect your health condition or medicine like altitude and humidity. Your doctor may want to make adjustments to your prescription.
If you have a condition that could flare up during your flight, be sure to wear a medical alert bracelet that states your conditions, medicines, treatment and physician's contact information. Your flight attendants will have a better understanding of what is happening in an event where you are unable to explain your condition during an emergency.
Taking Medication Overseas
Finally, before taking medication overseas understand the laws for bringing prescriptions and other medicine to a destination. Some countries ban or regulate even the most common over-the-counter medicines. The United Arab Emirates, Singapore, and Japan are some of the stricter countries. For example, it is illegal to bring into Japan even common allergy and sinus medications like Sudafed and Vicks inhalers. Other prescription medications, such as Adderall, are prohibited in Japan. Singapore does not allow medicinal chewing gums (Nicotine gum). Any controlled substance requires pre-authorization.
The United Arab Emirates also has a long list of banned substances and may arrest any person who brings prohibited medicines. Restrictions include even over-the-counter medicines containing codeine or similar narcotic-like ingredients.
In a recent New York Times article, "How To Make Sure You Travel With Medicine Legally" noted that travelers are best off consulting with their physician or local pharmacist in addition to the embassy of the destination country. Some countries, like Singapore, may even require pre-approval to take certain medicines or other medical equipment.
Bottom line — taking medication overseas legally is important. So, do your research well in advance of your trip. The U.S. State Department is a good resource. For embassy information, check the travel advisory resources page on InsureMyTrip.
Related Articles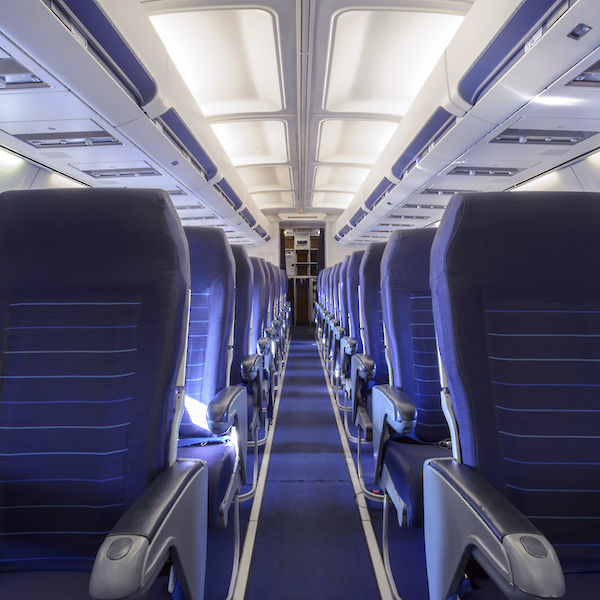 Tips for Coping with the Fear of Flying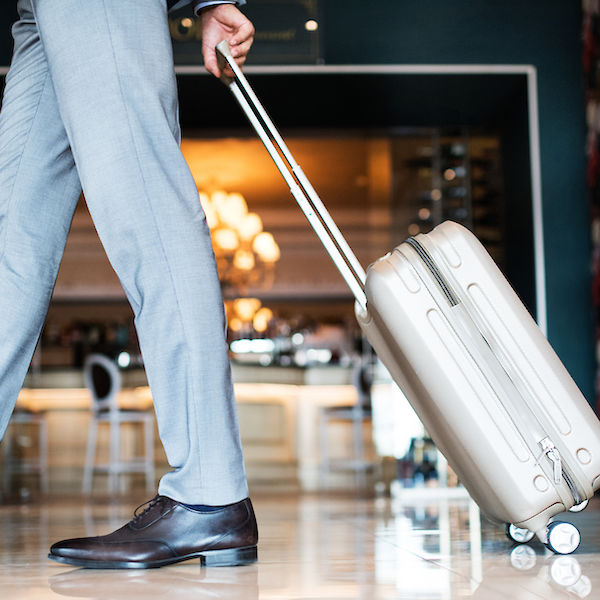 Tips for Packing for a Flight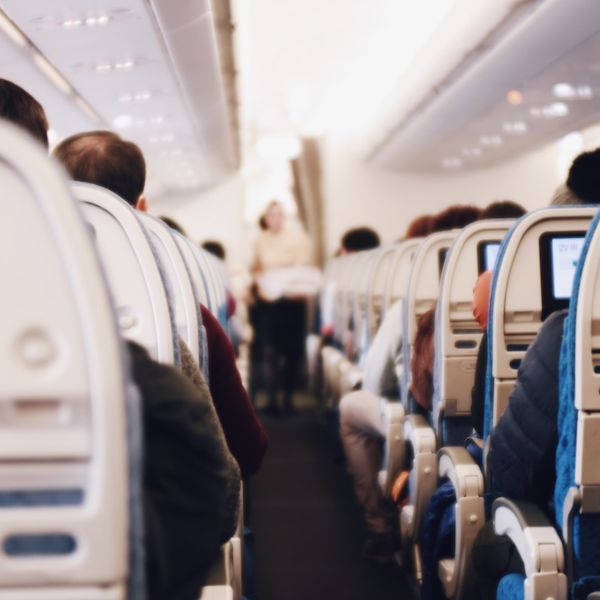 Flight Rights: What to Know When You're Bumped from a Flight
Ask an Expert
Be the first to ask a question for this subject.
It looks like you are getting insurance for only one day of travel, is this correct?
We use cookies to enhance your user experience. By using our site and/or accepting here, you are agreeing to our updated Privacy Policy.
Source https://www.smartertravel.com/traveling-with-medications/
Source https://www.internationalinsurance.com/news/bringing-medication-overseas/
Source https://www.insuremytrip.com/travel-advice/travel-tips/how-to-travel-with-prescription-drugs/