Autumn in Europe: The Only Packing List You'll Ever Need
Getting ready for some European travel this fall? I'm jealous! Autumn in Europe is one of the best times of the year. As you plan and prep for your trip, deciding what to pack will be paramount. We hope this can serve as your go-to autumn in Europe packing list. Packing for the chilly weather has never been easier. Let's go!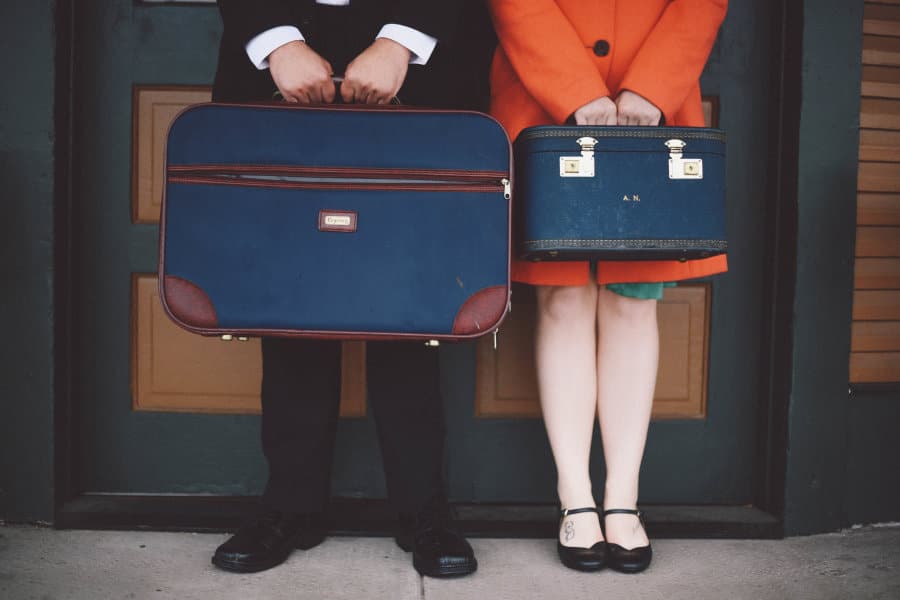 A few years ago, we decided to spend several months in the UK and other parts of Europe. With flexible plans, I knew I'd need fall clothing and items as well as some transitional winter things. That gave me the summer to organize my wardrobe and my packing.
In researching for my European packing list, I looked into how to build a capsule wardrobe, comprised of well-loved pieces that would go with just about everything. I set out to do something sort of like that. I noted that neutral colors were the way to go, with lots of high-quality basics that could supply plenty of versatility.
In other words, if you're wearing the same 5 shirts for months, you'll need to find ways to spice things up a bit. Voila: accessories and layering pieces.
And this type of simple, classic wardrobe certainly is always in vogue in Europe. Think black, neutrals, black, the occasional pop of color, and more black! Pssst: Check out the ultimate travel packing list to help you be prepared for all seasons.
I'll talk about my clothing options in more detail a bit later on, first let's get the basics covered.
Table of Contents
The Perfect Suitcase for Traveling to Europe
The right packing list starts with the right suitcase. I looked long and hard at all the options and ended up going with a sleek, affordable Samsonite. 3 years later, I am still obsessed with this suitcase and it is hanging in there just fine!

My awesome suitcase: Samsonite Luggage Winfield 2 Fashion HS Spinner 28, Charcoal, One Size
I could never pack for any length of time in only a carry-on. Some travelers do this, and while I admire that simplicity and appreciate the ease with which one can move with carry-on size luggage, I knew I'd have to go one step up.
The 28-inch suitcase is perfect for me. Although it's too big for a carry-on, it's not as massive as other suitcases I've had in the past. And the shape of this one makes it the right kind of compact for a week trip or for long term travel. (For his stuff, Nathan carries a very large travel backpack.)
In addition, for my everyday purse, I carry a cross body bag, which is comfortable to carry and securely wrapped around my torso.
Travel Essentials
No matter the trip or destination, here are some travel basics we always recommend.
International plug adapter: If you're traveling abroad, you will need an electrical adapter to plug in your electronics. An all-in-one option is simple, especially if you're planning on visiting both the UK and mainland Europe.
Your documents: The most important items for your trip are of course your passport and other documents. Be doubly sure you've got your documents in order, including passports/visas/vaccination records for international travel. You could stash this stuff in a cute passport holder if you'd prefer.
Travel insurance: Never leave home without adequate travel insurance. We recommend World Nomads for your fall trip to Europe.
Good quality headphones: Personally, I think this is one of the travel must-haves. We Two Drifters always listen to music on flights and having a pair of reliable—and comfortable—headphones is a necessity.
A travel journal: , A travel journal is a great place to jot down those precious memories. I kept a journal when I went backpacking through Europe and it is something I deeply treasure today.
Packing cubes: Many travelers swear by these for creating a more organized, more compact suitcase.
Portable power bank: You may need a portable source of power to keep your devices charged when you're on-the-go adventuring. This one is a solid choice.
What I Wore: A Fall in Europe Female Packing List
Now let's delve into the numbers of what I packed for Europe in the fall. While my clothing was designed to suit me for a few months of travel, you can definitely narrow this down for shorter trips (and you absolutely should if possible! Packing light is the best).
5 casual tops
3 tank tops (exercise/sleep)
3 pairs footwear (sneakers, boots, simple black flats)
2 regular bras
2 sports bras
2 pairs denim jeans
1 pair black skinny jeans
3 sweaters
1 light jacket
2 dresses
1 fancy top
1 stretchy black mini skirt
1 pair black tights
1 grey vest
2 pairs black leggings
1 cold weather headband
5 pairs thin socks
1 pair fuzzy socks
1 pair mittens
1 fashionable scarf
1 pair simple CZ stud earrings
10 pairs underwear
To keep everything sorted, we suggest using packing cubes. Here's an awesome guide to the best packing cubes out there.
Here's a glimpse of what I brought: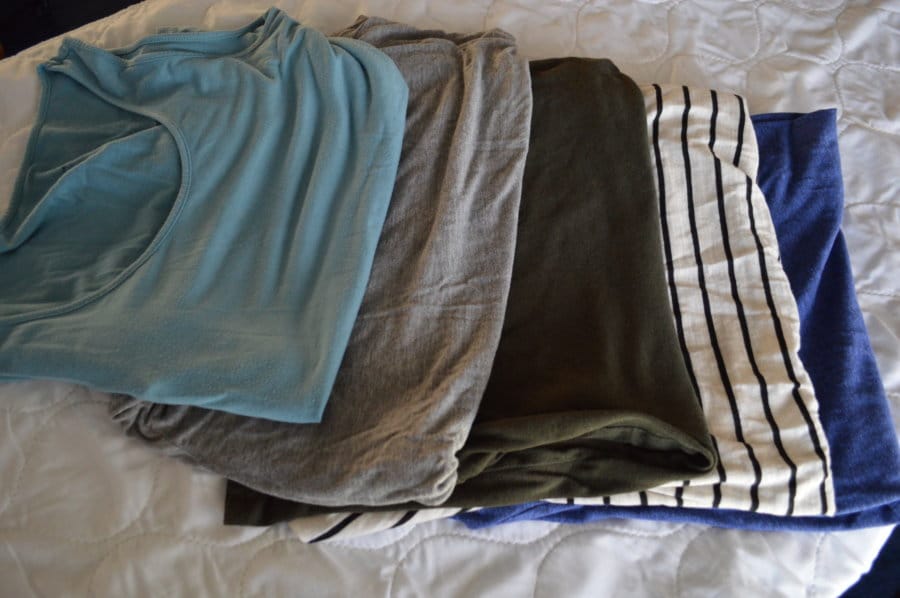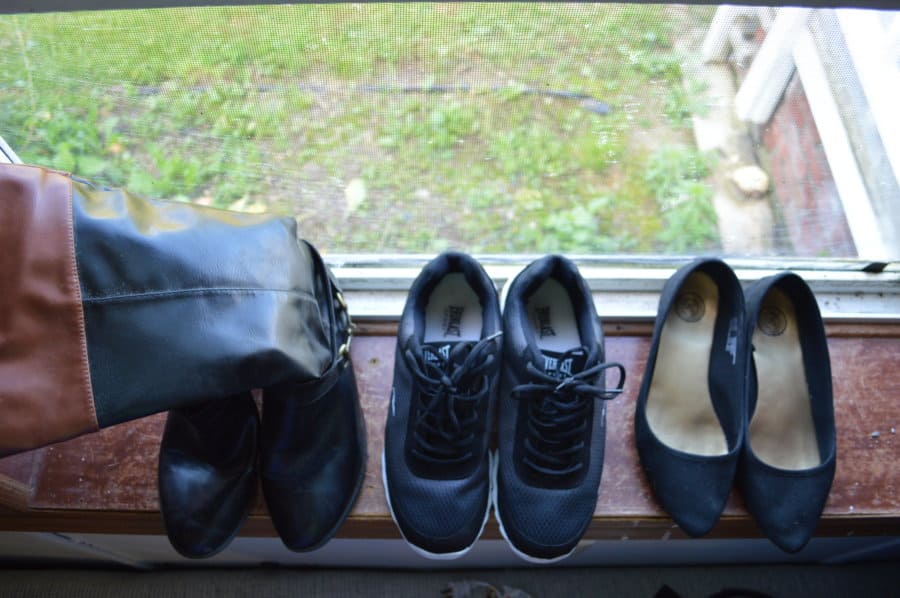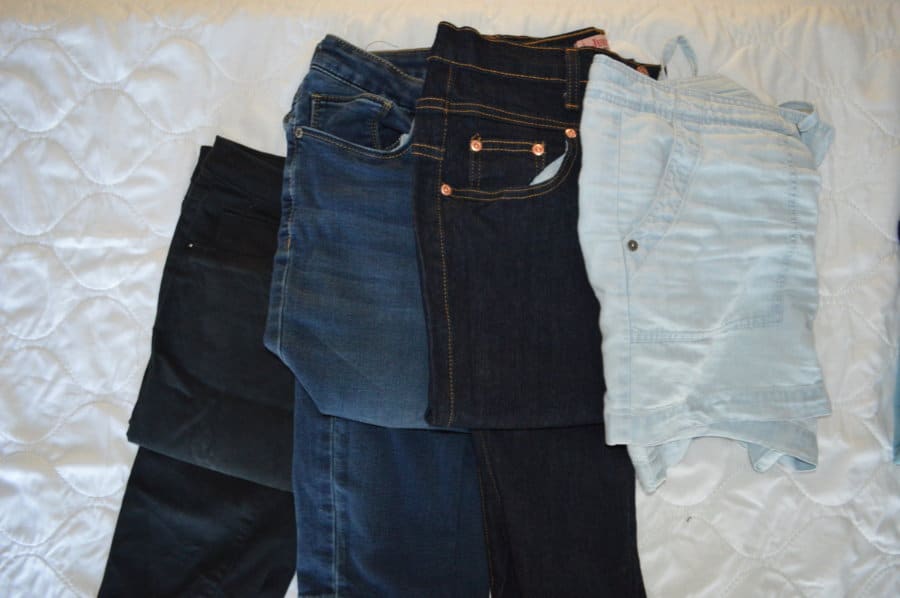 As I pared down the old and purchased the new, I made sure to keep my favorite things, even if they aren't fabulous quality. Why? I want to wear what makes me happy. I think that's key to creating a small wardrobe–truly loving the pieces you've got. That makes getting dressed not only simple, but enjoyable.
Autumn in Europe Clothing Details
It's not enough to know the numbers. You want to see some suggestions what you should pack! So now we'll delve into the details for your fall in Europe packing list. Depending on your trip (in any season) here's a great printable resource for planning your packing.
My items came from a hodgepodge of places, including Kohl's, Amazon, Primark, Gap, Target, & many, many thrift stores. Below, I'll show you where to find specific items when possible, or I'll point you to a similar piece.
My tops were all interchangeable basics made with soft materials. I focused on neutrals, including this black and white striped top, along with a basic blue and grey tee. I also had two tanks, a simple dark green & light blue. This made up the basic tops for me.
You could also find nice, comfortable basics at places like J.Crew and Gap. I recommend a mix of short-sleeve and long-sleeve tops.
Footwear
I brought just 3 pairs of shoes, appropriate for Autumn in Europe. My favorite: simple black flats, which go with literally everything, sturdy yet fashionable boots (especially these two-toned riding boots that go with everything), and basic black sneakers, mostly for running & exercise.
Dresses
For gettin' fancy, I packed a more casual dress of maroon and black stripes, and a plain black maxi dress, which can be dressed up or dressed down. And truly, you can never go wrong with a basic black dress that you can dress up or dress down as needed!
Pants/Bottoms
I brought a couple of jeans in different washes, black leggings, as well as some awesome black skinny jeans that I love. These look similar to the pair I picked. You can never go wrong with black pants while traveling through Europe.
Sweaters & Jacket
How to keep warm in Europe in the autumn: sweaters & a light jacket. In the fall months, I love my simple green jacket. This one from Amazon is a lot like mine, which I bought years ago.
I also suggest warm sweaters—one that's a cozy cowlneck (perfect for serious chiily temperatures), one that's a soft, flowy pullover, and a third that's a chic cardigan.
Other Cool Items & Accessories
Even a basic wardrobe needs a bit of excitement. Bringing a few accessories will help to spice things up. I've got a fun black and grey scarf that works well with all my outfits.
I'm pretty simple in terms of jewelry, so aside from my wedding ring I'll just be bringing statement faux-diamond studs.
Ready to get packin'?
I haven't laid out every single item for you, but I think you get the gist. If you have any questions about any of my items or my packing style, let me know! I'd be happy to help point you towards some great stuff!
PSST! Save this article for later by pinning this to your travel planning boards on Pinterest!
You might like these other resources on traveling in Europe: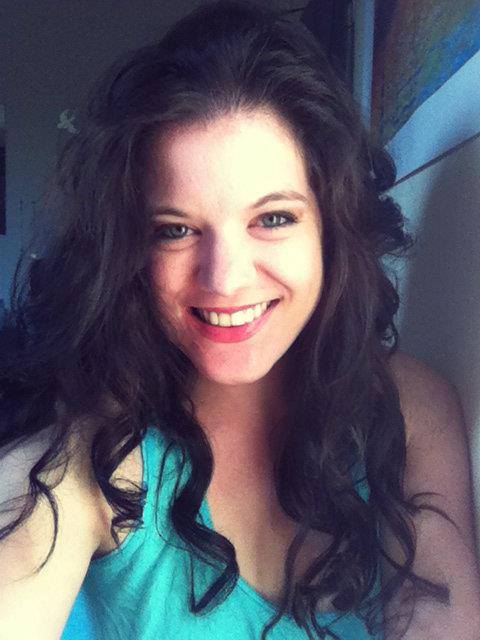 Amy Hartle is the co-founder and owner of Two Drifters, where she blogs about romantic and couples travel, relationships, honeymoons, and more. With a Master's in English and a BA in Musical Theatre, Amy loves to write quality content as well as to entertain, and she hopes to do a bit of both here on the blog! Amy is happily married to her husband Nathan, and when not working on their sites, Amy & Nathan can be found cuddling, reading, and enjoying delicious lattes.
Follow Us!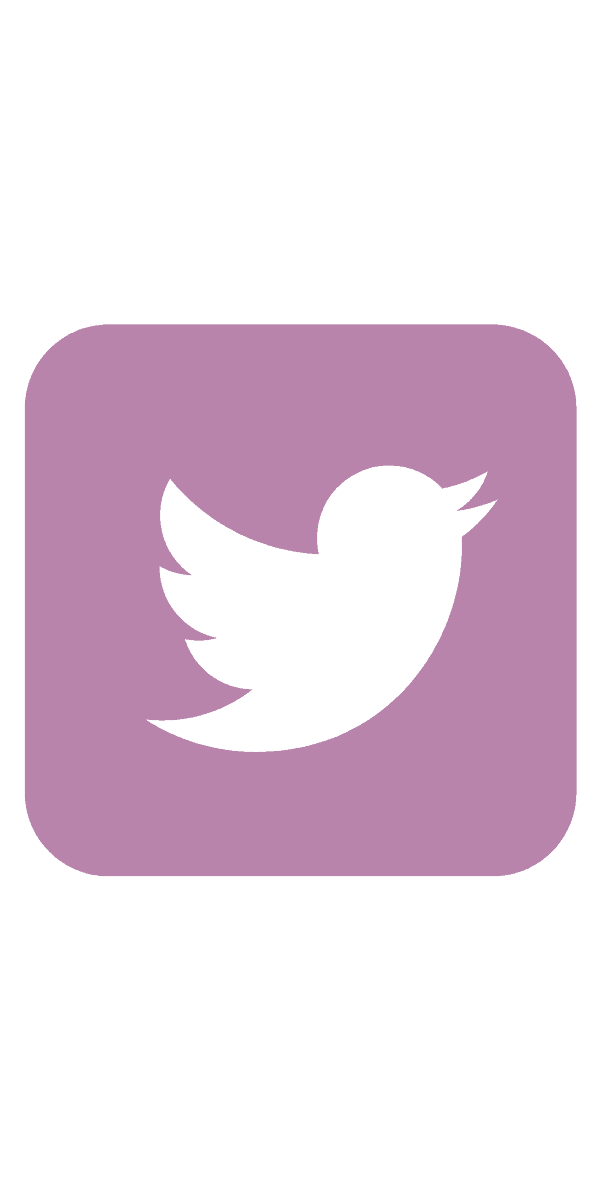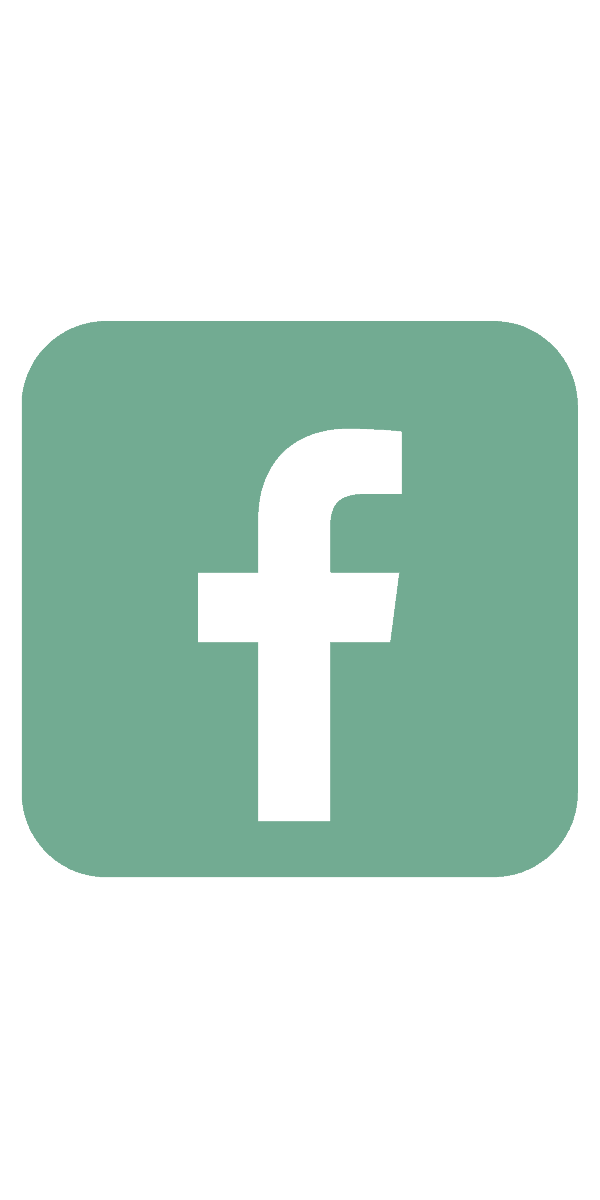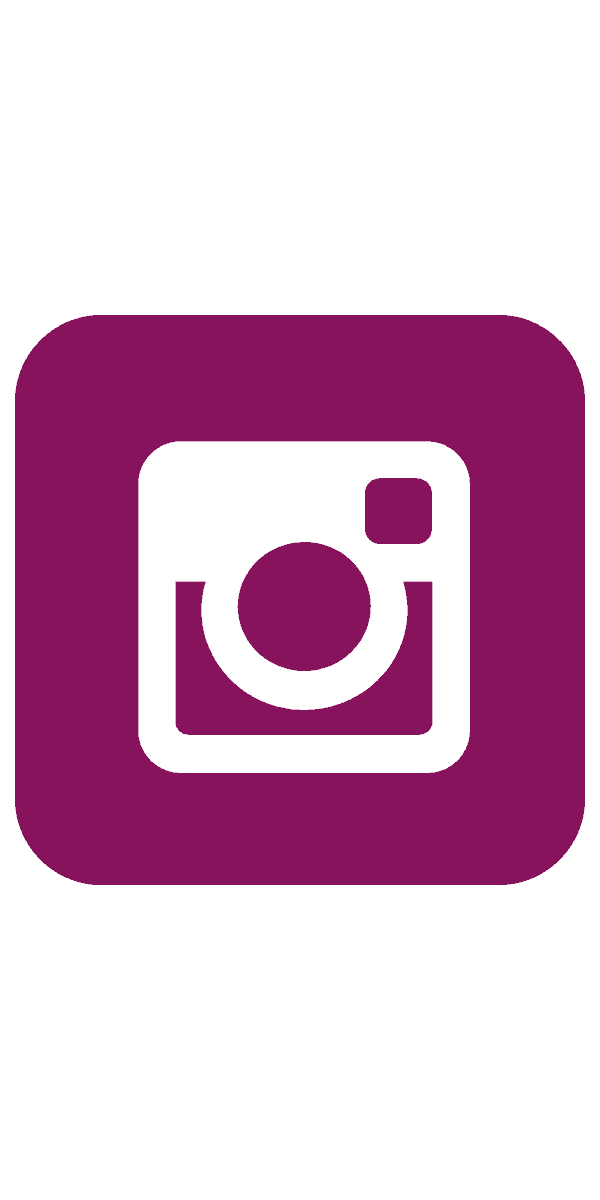 Search the Site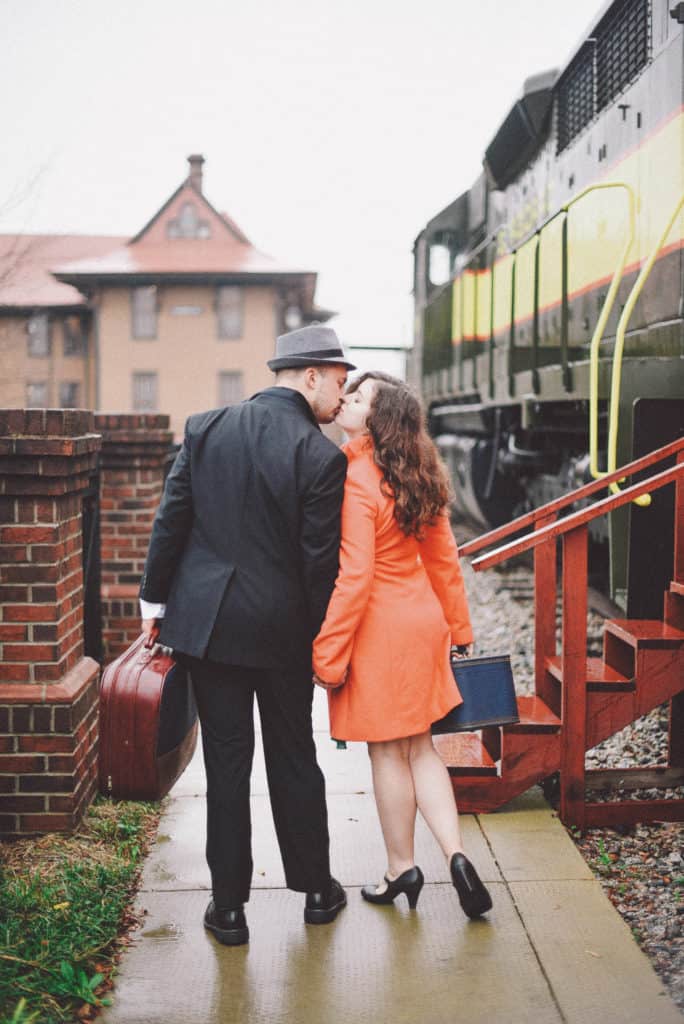 Hi We're Amy & Nathan!
Two drifters, dreamers, and adventurers. We're a married couple in our 30s who are crazy about each other, and about having adventures together. We first met in a hostel in Scotland, and our lives have never been the same since.
Two Drifters is the place where love meets adventure. Here we share our tips and stories for better relationships, stronger marriages, and, ways to find romance and adventure as a couple. From date ideas to romantic getaways, we aim to be your #1 resource for romantic travel and relationships.
We are a participant in the Amazon Services LLC Associates Program, an affiliate advertising program designed to provide a means for us to earn fees by linking to Amazon.com and affiliated sites. As an Amazon Associate we earn from qualifying purchases.
The Ultimate Europe Travel Packing List
So you've finally decided to take that Europe trip you've been planning for ages!
You've booked your flights (if you haven't yet, then find out "How to Book Cheap Flights to Europe"), you know where you're going, and where you're staying. This will be the trip of a lifetime and you can't wait to leave. There's just one small detail…you still have to pack.
To save you time and stress from this task, we've compiled an ultimate guide on the things to bring to Europe. We're covering everything, from how to pack for Europe to the best travel accessories.
All of our tips and tricks are also summarized in the Europe Trip Packing List at the end of the article.
Where Do I Pack Everything? – Your Luggage Guide for Europe
First things first! Before you know what you're bringing, you should know where you're putting them. It is best to start by choosing the right type of luggage. What is right depends on who you are and how many places you are travelling to.
But in general, you have two choices:
A wheeled suitcase
A travel backpack
Each one of these choices has pros and cons, so it depends on the preference of the person.
A wheeled suitcase will not put weight on your back and will generally be better organized. Soft-shell suitcases fit in most places and are not easily damaged. Hard-shell suitcases will protect any fragile items, but they crack very easy if thrown around.
So think about what you will be doing during your trip and decide. We recommend a soft-shell suitcase since it provides more flexibility.
The cons of wheeled suitcases are that they are difficult to move in Europe's cobblestones and long-winded staircases. That is where travel backpacks perform better. They are easier to carry and do not take much space. You can have them as carry-ons for the flight or check them in.
Aim for spacious backpacks with a lot of pockets to store your things.
The downside of travel backpacks is that they are heavy on your back. They also become very uncomfortable if a lot of things are put in it and they are more difficult to pack than a suitcase.
Whichever you end up choosing, make sure it is the right size and will fit your packing list for Europe. Choose a colour that stands out from all the usual black bags you see everywhere. It will be easier to notice your bag amongst many others and it will decrease the chance that someone else will accidentally take it.
How Do I Look? – Your Clothing and Style Guide for Europe
Europe has a notorious reputation for the most fashionable people. So when people make travel plans, they stress a lot about what to wear in Europe. Europeans claim they can guess someone's nationality just from looking at what shoes they're wearing (hint: American sneakers). So if you want to blend in, we've got you covered.
While you want to look stylish and nice, you also need to be comfortable. We've put together tips that will answer what to pack when travelling to Europe.
A general piece of advice is to pack light. Everyone has the urge to pack a lot of things. But what usually happens is that we either wear them only once or we end up not wearing most of the things at all. So the best way to go about packing is to mix and match clothes.
Try to create outfits based on the weather and the destination. Make sure that whatever you bring, you can wear it more than once and it will look different. One such piece is dark wash jeans that you can wear during the day with sneakers and a casual t-shirt, but you can also wear them during the night for a more refined look.
You should always start with the basics. If you are on the lookout for a packing list for Europe for spring or summer, then t-shirts are a must. Whether you are a man or a woman, a white or grey t-shirt will always look stylish if paired with the right accessories. So try to mix and match 3-4 t-shirts in different colours.
For women, blouses and shirts will also be comfortable and will break the monotony of t-shirts. A few of these, like 2 to 3 will most likely come in handy and create fashionable outfits you can wear while sightseeing or out at a bar.
For men, packing lightweight shirts is also a good idea. We recommend 2 to 3 long-sleeved ones so that they are more versatile. When it's warm, you can roll up the sleeves and fit right in with the European men.
Everyone should also bring something to layer up with. Europe's weather is constantly changing and you'll be sweating while walking into a museum and start feeling chilly once you step out of it an hour later. So make sure to bring a cardigan or a sweater, as well as a lightweight jacket. We recommend windbreakers with hoods so that you are protected in case it starts raining.
Finally, you might want to bring an elegant outfit. You never know whether you might end up deciding to have a fancy dinner somewhere or there will be a dress code in one of the cool bars you've planned to visit. A nice dress for women and an elegant shirt for men should be in your suitcase.
Bottoms
Depending on the time of year you are visiting Europe, you should also have a mix of comfortable and fashionable trousers.
You can start with a pair of dark wash jeans which as we mentioned above can be worn whenever you want to. Try to fit in another pair of lightweight trousers if you know the weather will be warm.
Shorts are not much used by Europeans, but you can bring in a pair just in case it is too hot and you cannot be bothered to wear long or Capri trousers. For men, shorts could also be used as swimming trunks, but just make sure they are not heavy cargo or chunky shorts.
For women, skirts are also easy to pack. They do not take much space, so you can bring 1 or 2 with you. Combining a skirt and casual t-shirts will look good no matter where you go. Make sure you bring different lengths that you can wear in different situations.
If you are making a packing list for Europe for autumn or winter, you should make sure to bring something warmer. Wool leggings or long underwear will keep you warm and comfortable when visiting your planned sightseeing destinations.
Shoes
Europeans always stand out with their choices of shoes. So travellers are always stressed out about them. Well, we are here to tell you comfort is key. You will be walking a lot and going through different streets, so your feet must feel good. You won't enjoy anything when your feet are in pain and all you want to do is lie down.
Shoes also take a lot of space in your luggage, so we recommend bringing 2 pairs. One pair should be the most comfortable walking shoes that you will wear during the day. These might be tennis shoes or sandals, depending on the weather. Another pair can be used to wear during the night when you go out.
Also, make sure to bring a pair of those cheap flip-flops. You might be staying at a hostel or Couchsurfing, so you never know how clean the showers are.
Whatever you, do not, and I repeat, do not bring new shoes. They will cause blisters and take time to break-in, which will completely ruin your trip. Your shoes should be well broken in so that you are comfortable and enjoy your trip.
Since you will spend much of your time outside sightseeing and doing different activities, you will need something to hold all the necessary things. We recommend a small backpack that you can put your daily necessities in.
This includes things like your money, documents, toiletries, electronics, and so on. There are many choices in terms of these backpacks, but we recommend theft-proof ones to keep your things safe.
For when you go out at night, you can get a small crossbody bag to look more stylish.
Accessories
Accessories can make or break an outfit. For long trips like this one where you will have to pack light, stylish accessories will make you feel like you're wearing a brand new shirt, even if you've already worn it three times.
Accessories to pack include things like:
Jewellery – you can mix different earrings, necklaces, and bracelets to create a more complete look.
Watches – most people have a smartphone to check the time, but a good watch is still trendy, especially in fashionable European cities.
Scarves – you can wear what you think are the most basic and casual clothes, but a good scarf with interesting patterns will make you stand out.
Sunglasses – this is extremely important during spring and summer, and if you have vision problems, you can get vision corrected sunglasses.
Tie – for men who have planned a fancier evening, a tie is a must.
Underwear and loungewear
What people can see on the outside is important, but it's what's underneath that matters more. If you pack uncomfortable underwear, you will end up being uncomfortable the whole trip.
We recommend packing around 5 pairs of underwear. Make sure they are breathable and will dry quickly. Good travel underwear is pricier, but it is worth the investment. Since they are easy to wash, you can wash them in your hostel sink and they will dry by morning.
Additionally, pack a pair of leggings and a tank top to use as loungewear or pyjamas. You might want to be more comfortable at the end of a long day and these will help you feel better than if you wear a pair of jeans.
Socks
Similar to underwear, socks must also make your feet feel comfortable. Invest in breathable material for your travel socks. The investment will definitely pay off. You do not want to come back to your hostel at the end of a long day and have cracked and sweaty feet. Good travel socks will keep your feet dry and healthy.
Again, we recommend bringing around 5 pairs, which you can wash and dry as needed.
What Do I Take Awesome Pictures With? – Your Electronics Guide for Europe
In this day and age, we don't go anywhere without electronics. But for an important trip such as this one, electronics are a must-have. You will be left wondering what to take and what to leave, but we've compiled the most important electronics on how to pack for Europe.
Smartphone/SIM Cards
This item is number one on anyone's list. You will be able to connect to public Wi-Fi or get cheap travel data to plan to post all your perfect travel pictures, or call your family and friends and tell them of all the fun you are having.
We recommend checking out Prepaid Europe Travel SIM Cards by SimOptions and saving 100% on roaming charges by using international SIM Cards when you travel to Europe.
Why you should get a prepaid SIM card for Europe?
High-Speed Internet all over Europe
100% No Roaming Charges
Click here to get more information about getting Prepaid SIM Cards for Europe
Tablet
Lately, most people are choosing to bring a tablet with them instead of a phone. Since you can now talk to people through different apps, you won't even need a phone to call. You can simply connect to Wi-Fi and do everything you need to.
E-reader
Paperbacks are great, but they are heavy, especially when you need to pack light for a trip to Europe. So instead, you can bring an E-reader such as a Kindle which can hold your books for when you're on the road or want to take a break from the walking. Additionally, you can put maps and travel guides there which will be helpful and better than packing them in your suitcase.
Laptop
Laptops can be great to bring with you, especially if you are planning to do some kind of work during your travel. They are on the heavier side and we would not recommend it, but if you must bring one, try to bring one that will not make your bags too heavy. Also, if you are bringing a tablet, you might not need a laptop and vice versa.
Camera
This is probably one of the most important pieces of electronics you will bring. If you do not like taking pictures with your smartphone, then a camera will be great for you. You will be visiting amazing places, so make sure to capture all of your memories on it.
Outlet plugs, power strips, and chargers
European outlets and voltage are different from other countries, so you want to make sure your electronics will fit. We recommend bringing a few voltage plug converters to protect your devices from frying and breaking due to differences in the electricity.
Also, if you have many electronics, bring a small power strip. You might not have enough space to charge everything during the night if there are only two outlets in your room. And as a final reminder, pack your chargers. You do not want to arrive at your destination without them and spend money on getting new ones.
So Is That All I Need to Pack? No, Not Even Close – Your Guide to Travel Accessories for Europe
Besides looking nice and having all your electronics, there are also some other things you must pack. These are the more boring, but nevertheless, extremely important items.
Tickets and travel documents
You cannot leave without your tickets and travel documents. You will absolutely need your passport if you are travelling by air, especially if you need a Schengen Visa on it. Additionally, take the originals and make copies of all your aeroplane, train, and bus tickets as well as your accommodation confirmations.
Online reservations for Hotels in Europe and WorldWide – Find & compare the best deals
Money
Needless to say, you won't be able to do much without some money. Take your debit and credit cards with you, but make sure you also have some extra cash just in case of emergencies.
Safety padlocks and accessories
If you are travelling with something valuable on you, do not forget to bring a small padlock. You can program it however you want with a safety code and have some peace of mind that your things will be safe.
Additionally, invest in some good wallets or money bags. People use different things, such as small pouches around their waist or their neck. Pack whatever is more comfortable for you, just as long as your money and documents will be safe.
Health
Just because you are travelling, does not mean you need to disregard your health. Packing your health-related products is extremely important and you won't enjoy your trip if you are sick or in pain.
First of all, bring any prescription medicine with you. You do not know what the policies of each country are, so instead of risking your health, you might as well bring your own.
Second, bring any vitamins that you regularly use. You don't want to waste time looking for a pharmacy in a city you do not know, and working hours will be different, so you don't need the extra stress.
Finally, bring a few painkillers. You never know when you might need them, so you might as well pack a few pills.
Toiletries
Most people bring their own toiletries on their travel. Unless you are going to a remote place, any store will have shampoo and toothpaste. If you are bringing your own, then make sure to do it in a hanging toiletry bag. This will make it easier to organize everything and ensure they are within reach in the small European bathrooms.
Sealable bags
Having a few sealable bags is always a good idea. You can put any liquid containers you have with you in them and make it spill-proof. Bring a few of different sizes, since you never know when you might need them (hint: you can put your passport in one to prevent anything from damaging it).
Tissues
You might have booked a nice hotel that has all the amenities you might need, but most people will travel on a budget. This means hostels, Couchsurfing, or cheap hotels, and these places might not have everything.
So you can bring some toilet paper just in case you need some, wet wipes, and tissues. They will always come in handy, whether you're on the road or you need them where you are staying.
Laundry items
If you are planning to do any laundry, then items for it are essentials for travelling to Europe. You can bring a small laundry soap or packet of detergent, a portable clothesline, and some stain remover. There are great choices in grocery stores and they will not take much space but will be incredibly useful when you need to wash your underwear or socks.
What if I Get Sick? – Your Guide to Travel Insurance for Europe
While planning a trip, people are excited and optimistic about how it will go. It is great to prepare yourself for having a great time, but you should also take some precautions if something goes wrong. Like your health.
You won't be able to enjoy your trip to Europe if you have an accident or get sick. So to make sure that you're covered in case something happens, it is best to take out travel insurance.
Travel insurance will cover you if you have an accident and need emergency medical attention. This is one of the most important aspects because you never know what might happen. If you don't have insurance and you need to go to the doctor somewhere in Europe, it might cost you thousands of dollars.
Travel insurance will also cover any personal liability issues, such as getting sued or causing any injuries. Finally, some travel insurance might also cover the costs of getting your bags stolen or lost and if your trip gets cancelled or delayed.
So you should hope for the best, but also prepare for the worst. Find yourself good travel insurance that doesn't break your bank and you are set to start your journey to Europe. We recommend Europ Assistance and Mondial Care.
Europe in Winter Packing List: 32 Essentials for Him & Her
Ads are how we pay our bills and keep our blog free for you to enjoy. We also use affiliate links; if you make a purchase through them, we may receive a small commission at no cost to you. Practical Wanderlust has partnered with CardRatings for our coverage of credit card products. Practical Wanderlust and CardRatings may receive a commission from card issuers.
Living in California makes us antsy for winter. We crave snow and Christmas weather and yearn for hot mulled cider. But other than watching cheesy Christmas movies and crying into our peppermint bark every night, the only way we can get our Christmas fix in is to travel! So for the past few years, we've been escaping to cold places in the winter seeking snow, cold, short days, and warm comfort food.
The one problem with our Christmas in Europe habit is that it's … er, not exactly inexpensive. Europe in the winter isn't high season, but it's also not low season, so while tickets are affordable (especially in early December) they're not exactly CHEAP. That means we definitely can't afford to splurge on a nice place to stay.
So, we strap on our backpacks and head to one of the many excellent Europe hostels. We eat our meals at the Christmas Markets – always the cheapest place to get food, and also hello, SO GOOD – and take advantage of the cheap inter-European transit options available to hop from place to place. Backpacking Europe doesn't have to be a rite of passage, or something you only do when you're in college – we are living proof that full-grown, late 20's/early 30's people can, indeed, go backpacking in Europe! Like the youths!
Whether it's your first or your fifth trip to Europe, if you've never visited in the winter you might be in for a surprise. Namely: it's cold. Surprise! But hey, we've gotcha covered.
In this post we're laying out all of our favorite, field-tested essentials for visiting Europe in the winter, from gear to clothing. If you've ever read any of our packing lists before, we're REAL persnickety about stuff, so please excuse us if we nerd out and like, wax poetic about the scientific properties of merino wool or whatever. We live for that sh*t. Spoilers: you're gonna learn a lot about merino wool in this post.
Table of Contents
Looking for more inspiration for your winter trip to Europe? Here are some of our favorite destinations – or you can just read all of our posts about traveling Europe in the winter (you get bonus points for binge reading, y'all)!
Hey, need a handy dandy checklist to help you pack? We've got a printable version of this post that includes EVERYTHING you'll need for your trip. Sign up in the box below and we'll deliver it right to your inbox. Just call us Amazon prime for packing lists!
Just bein' mushy in our warm winter clothes in Cesky Krumlov, Czech Republic.
Europe Winter Travel FAQ'S
How cold does Europe get in the winter?
Honestly, that completely depends on where you're going. Some parts of Europe are actually not cold at all during the winter (like Spain or southern France, which are quite temperate) and some areas are frozen tundras (like the Nordics).
As a general rule, the further north you go, the colder it gets. Southern areas – particularly on the coast – will be warmer – think Los Angeles in the winter kind of weather, like you'll need a light jacket but you'll be comfortable.
As you head north, the temperature plummets and the days grow shorter and shorter, until you're literally at the North Pole, sitting on Santa's lap in the dark as the northern lights dance above you somewhere in Finnish Lapland. (That sounded … weirdly romantic, but what we meant is that Finland is the home of Santa Claus).
For a nice balance of daylight hours and snow, head to the mountains in central Europe! It won't be CRAZY cold, but it will be nice and snowy and … well, mountainy.
Is there like … daylight?
Yes! Much like the temperature, daylight hours in Europe get shorter as you head north. In Paris, France you'll get about 8 hours of daylight in the dead of winter – a perfectly reasonable amount. Stockholm, Sweden will give you 6. If you're up in Helsinki, Finland night falls around 4pm. Plan for shorter hours the further north you go!
Which European destinations should I visit in the winter?
All of them! OK, not helpful. We've spent a few years exploring Europe in the winter, and we've got some suggestions from our travels:
Best for Christmas Markets:Bremen, Germany
Best for Romance (and Chocolate):Bruges, Belgium
Best for Medieval Charm and History:Český Krumlov, Czech Republic
Best for Real Life Christmas Village Scenery:Hallstatt, Austria
Best for Coffee, Comfort Food & Culture:Vienna, Austria
Best for Christmas After New Years … and Beer:Prague, Czech Republic
Best for Actual Reindeer:Norway
Best Overall:Copenhagen
One place we DON'T recommend visiting in the winter? Southern France. It's not just that the lavender is all dead. It's also that there are no people (just cats, oddly enough), everything is closed (including restaurants, aka the best part of visiting France) and you might get stuck in a castle. OK, that's probably just us.
Still, save Provence for another season and visit Colmar instead, which we've heard has an AMAZING Christmas Market.
I packed everything I needed for a month in Europe in this tiny backpack. No, I'm kidding, you guys. That's … like even if that was possible, no thank you. This is just my day bag!
Is it actually possible to pack light for winter travel? … How?
Yes, it IS possible and you can absolutely pack winter clothes in a carry on! The trick is to wear all of your heaviest stuff on your travel days – like your bulky jacket, that scarf that's as big as a blanket, and so on. Other than your bulky stuff, you want everything else to be soft, lightweight, and travel friendly – and you want your clothes to pull double duty so you don't need as many of them.
We'll talk more about this below, but in order to achieve the difficult goal of packing light for winter travel we get REAL nerdy about textiles. And no, it's not just because Lia has a degree in fashion design. Well OK, that does help a lot, actually. Like, a merino wool sweater will keep you roughly 86252526x as warm as an acrylic sweater, meaning you have fewer layers overall that you need to bring.
The beauty of winter travel is that 99% of the time, all anyone is going to see is the very outer layer of your clothing. So as long as you've got clothes that can withstand being worn over and over again, you really don't actually need to bring very many items. Our typical Europe in winter packing list looks something like this (we'll get into specifics in the next section).
Base Layer. This is the most important part of your outfit! On a cold day, you'll want the layer closest to your body to be warm and insulting – think merino wool or silk, not cotton.
Two pairs of pants. We both bring our favorite pair of travel jeans. I bring a pair of warm leggings, and Jeremy brings a pair of chinos to spice things up.
2-3 Sweaters. We look for a few neutral-colored sweaters that are made from at LEAST 20% merino wool and aren't bulky.
2-3 Collared Shirts. These get layered under the sweaters for a variety of spiffy sweater/collared shirt looks. I dress mine up with statement necklaces and Jeremy dresses his up with scarves and a well-groomed ginger beard. You'd hardly even know we were backpackers! ... Except for the fact that we're carrying backpacks. And sleeping in hostels. Still, though.
1-2 T-Shirts. These get layered underneath our other clothing as needed and worn to bed. I also bring a cardigan so that I can mix things up from the whole sweater/collared shirt situation on those warm, balmy 40 degree days.
1 Skirt: To switch things up from the ol' sweater routine, I bring a cute skirt that I can wear with my t-shirts, button-down shirts, or sweaters. I wear leggings or tights underneath to keep my legs warm, and a little belt to dress it up. Bam: that's like, TRIPLE the outfit options.
1-2 Scarves. You'll be wearing these every day and they'll be in every picture. So if there's one accessory you're really going to be extra about, make it your scarves! I have a scarf collection that spans every color, so I usually match her scarves to her sweaters when deciding which to bring. Jeremy … has one scarf. It is a good scarf. It is dark grey.
1-2 Hats. Jeremy brings a gray beanie that goes with everything, and I bring a couple of hats in different colors. You know, for accessorizing.
2 Jackets: We each wear our bulky outer jacket, and bring another jacket that squishes down really small and weighs almost nothing.
1 Pair of Shoes: Yep, really, just one. We've found the PERFECT pair of boots for cold weather and they're all we need to bring. Plus we wear them every day so we don't even have to bother packing them in our bags.
Toiletries/Makeup/Gear/Yadda Yadda. We try to keep this bit as lightweight as possible – Lia has mastered the art of packing travel makeup and we've managed to get all of our gear to fit into one single packing cube.
Underwear: Our rule of thumb is 1 pair of undies per day up to 7. After 7, we sink wash and hang-dry with this.
Sleepwear: Our sleepwear doubles as lounge pants and even plane wear! Made from cozy antibacterial merino wool, so they don't get stinky.
Whoop, there it is: one carry-on bag each.
Er, plus our camera bag. Annnnnnd a day bag. We wear those in front. So like … two carry-on bags each. STILL COUNTS, EUROPEAN BUDGET AIRLINES.
Singin' in the rain in Avignon, France. Pro tip: a brightly colored umbrella makes a great photo prop on rainy days! Also, ya know, keeps you dry or whatever.
Europe Winter Travel Essentials
You'll need to bring a few things with you on your Europe winter trip! Oh, and don't forget to prepare for the long haul flight (when we flew back from Prague last year, it took a grueling 19 hours). We've got a whole post with recommendations for our favorite long-haul flight essentials, plus tips to make your flight easier (especially if you sprung for a cheap budget airline flight)!
Carry-On Luggage:Zipping through Europe on budget airlines and buses for like, $10 a ticket is totally doable – if you have carry-on luggage, that is. If you're looking to take advantage of the crazy-cheap deals offered by budget airlines, you're gonna want to keep your luggage as lightweight as possible! We already covered our tips for packing light for winter travel above, but there's one last thing you'll need: a carry-on bag. If you're partial to backpacks, this PacSafe bag is comfortable, roomy, and as deterrent as it gets – it's our go-to backpack for carry-on travel. It's also perfect for those tiny, windy European staircases that you have to climb up because your room is somehow always on the 6th floor and there's never an elevator (UGH WHY). But if you prefer a rolling bag,the Away suitcase is as beautiful as it is high-tech, with a built-in portable charger, an incredibly durable exterior, tons of space, and a built-in dirty laundry compressor (whaaaaat, game-changing).
Day Bag: You'll want a bag with you to store things like extra layers, your camera, a phone charger, weird European snacks, and trinkets you pick up at the Christmas Markets – you know, the essentials. I carried super cute this day bag with me every single day packed with my packable down jacket, an extra pair of gloves, and anything else I needed for the day. We also have this theft-resistant camera bag specifically for our camera gear, because we're extra AF professional bloggers or whatever. If you don't have like … camera gear, you probably don't need it, but if you do, it's REALLY nice.
Umbrella: Yep, it does rain in Europe in the winter. Thanks, climate change! Bring a little travel umbrella with you just in case. As a bonus, it can double as a cool photo prop to add color to a dreary day – just like that picture up above!
Filtered Water Bottle: The water in Europe is safe to drink almost everywhere, with the exception of Eastern Europe. If you'll be traveling to the Balkans, bring along a water bottle with a built-in filter so you don't have to worry about where you'll find water – you can just drink from the tap like normal. You'll also be saving money and environmental waste by not purchasing plastic disposable water bottles! I know it's a little pricey for a water bottle, but we've tested several water purifying techniques and this is by far the easiest – you just fill it up and drink, and the filter lasts for AGES. You'll be able to use this bottle for years in other countries without safe drinking water or even on hikes and other outdoor adventures! We think it's a worthwhile investment.
Chapstick & Moisturizer: The air in Europe is dry as a bone. You'd think like, snow might help, but no. Spend a few days in Europe in the winter and you're gonna end up with chapped lips and thirsty, parched skin! So I highly recommend carrying some good quality chapstick with you during your trip. I love these handmade, all-natural lip balms from Etsy that come in compostable packaging! I also recommend using a heavy moisturizer like this one on your face every night. I also recommend taking alone something you can use for chapped skin elsewhere, like your elbows, feet, and hands. I'm obsessed with this Burt's Bees salve; Jeremy and I slather it on ourselves religiously during the winter.
Travel Insurance: At this point in our lives, we never travel anywhere without travel insurance. We're way too accident-prone to risk it! We've filed several claims with World Nomads, so at this point, our insurance policies have all paid for themselves. Not sure if that's like, a good thing, or just a sign that we should probably lock ourselves indoors and barricade the room with pillows… We also really like SafetyWing, which offers quarantine coverage, low rates, and long-term travel coverage for digital nomads. Not sure if you need travel insurance? Take a look at our guide to travel insurance to help you decide!
Travel Credit Card:We book all of our international trips on our favorite travel credit card, the Chase Sapphire Preferred. Not only do we earn cash back that we can spend on more travel, but the card also offers fantastic travel perks, like no foreign transaction fees, trip delay and cancellation coverage, lost baggage reimbursement, and rental car coverage, all of which helps protect us on our travels. We've filed several claims and the card has saved our butt many times! Take a look at our full review of the card. (Psst: shopping for your upcoming trip? You can put your purchases on the card to help you meet the sign-up bonus minimum spend!)
Wandering through Christmassy alleys in Vienna, Austria, covered in layers of jackets and scarves and hats.
Europe Travel Necessities
There are a few specific things you'll need to bring if you're traveling in Europe, especially if you'll be staying in hostels or places with shared amenities. By the way, don't be scared of hostels: the hostels in Europe tend to feel more like boutique hotels. They literally have "luxury hostels," which is apparently NOT an oxymoron. We stayed in a hostel in Hamburg, Germany that was SO nice, we didn't leave at all except to visit the Christmas Market. Seriously, check out how nice this hostel is! Can we live there?!
That said, you'll want to take precautions to keep your belongings safe. The most common crime you'll need to worry about in Europe is petty theft and opportunity theft, so if you make your stuff harder to steal than the average tourist's, you'll be good to go.
I got pickpocketed regularly on my first few trips to Europe, but since I grew up and became a seasoned, hardened traveler I haven't been pickpocketed at ALL. Probably because they'd have to reach underneath 8 layers of scarves, jackets, sweaters, and shirts just to get to where I keep my cash, which both keeps them from stealing it and me from spending it.
For more theft prevention tips, head over and read our travel safety guide.
OK, enough gabbing. Here are all the backpacking essentials you'll need to stay comfortable in the hostels in Europe!
Lightweight Combination Locks: You'll want to discourage opportunity theft by putting locks on all of your bags – that extra step makes you a harder mark which is often enough to make stealing your stuff not worth it! Important Note: TSA-friendly locks are OK for checked baggage, but for our day bags and non-checked luggage we actually prefer locks that AREN'T TSA friendly, like these, because it's apparently super easy to manufacture keys that can open all TSA locks. Scary.
Plug Adapters: Yep, these are very important. Don't forget them! And don't make the same mistake we did and buy a giant, clunky 5-in-1 adapter brick: you don't need it. 99% of Europe uses just one plug: this one. If you don't have a 3-prong laptop charger in your luggage, all you'll need is this tiny little inexpensive adapter. And by the way, the outlets are all round, so our stupid brick-shaped adapter didn't even work anyway. We binned it. Do make sure that you're not in the 1% of Europe that inexplicably has a different plug, though: apparently, certain parts of Italy have their own version with 3 prongs that require this adapter, which I unpleasantly discovered after arriving in Italy. Fun.
Outlet Splitters: Outlets are at a premium in Europe – they're just never as common as you want them to be! Enter outlet splitters: now, you only need to find 1 functioning outlet, which means you can bring fewer plug adapters. Congratulations, you now possess the power to turn a single outlet into 3 outlets or even 3 outlets & 2 USB ports! You just might be your hostel dorm's resident hero.
Money Belt or Bra Pocket: So, confession: I can't stand purses. It's not just because they're easily snatched and stolen. They're also just a giant hassle. From leaving them behind to aching shoulders to getting tangled up in coat sleeves, purses and I just do not get along. So until everyone realizes that girls just want to have pockets in their clothing (and again I bless Aviator Jeans for their giant, roomy, zippered pockets) my solution is the Bra Pocket. It snaps onto my bra and hangs out inconspicuously between the girls, ready the moment I need to take out a card. Nothing got lost or stolen. I highly recommend one. I'll never go back to purses & wallets! Jeremy, on the other hand, wears a silk money belt under his shirt. For the rest of our daily essentials, we bring along a day bag. This little tool totally verges on extra, but it's so useful that I'm including it anyway. It's a little lockable safe that can fit your passport, phone, money, and other small valuables. It even attach to the legs of your bed. This is an essential if you're staying in a hostel – sometimes you'll get lucky and your hostel will have trundle drawers close to the bed for easy access, but that's not always the case – one particular hostel that we stayed at in Brussels only had full-sized lockers available IN THE LOBBY. (WHY!?) Heck, even if your locker is more than arm's length away, this handy little guy makes it super convenient to stash everything right next to you while you sleep!
Travel Slippers: I know this sounds super unnecessary, but these are one of those rare "luxury items" that are SO worth it. Here's the thing about Europe in the winter: it's cold. The floors are cold. And the bathroom is probably at LEAST several feet away on that stupid, cold floor. But you have to shower, because – ya know, germs. So you have a few choices: bring a whole extra pair of shoes just for walking to the shower, try to put socks on while your feet are still wet, put your giant winter boots on every time you have to leave your room, or run like the wind across the freezing cold floor, tracking water and misery everywhere. OR? Just bring slippers. They're SO NICE to have. You can wear them to breakfast, to the lounge, to the shower – and you'll raise your comfort level to infinity. There's nothing more cozy and homey than plopping a little pair of slippers down next to your bed and sliding into them in the morning. We even wear our slippers on long plane rides … and at home, like, every day!
Travel Towel:Yes, most hotels in Europe will provide you with towels free of charge. BUT, there is no guarantee that those towels will actually fit around your body. And as a tall, curvy woman, they never do. So use the hotel's towel for your hair and bring a full-sized travel towel instead. As a bonus, if you're staying in a budget-friendly place with "shared bathrooms" and taking your leisurely post-shower stroll down the hall in your warm, cozy slippers, you won't be accidentally flashing everyone too.
Travel Laundry Supplies: Look, nobody wants to do laundry on vacation. But also, we pack light! So we rely on our anti-microbial clothing to do most of the work, and then we do a little bit of handwashing in the sink or shower, mostly so we can pack fewer pairs of undies! All you'll need is a tiny bottle of concentrated soap like this laundry wash(a little bottle of plain castile soap like this works just fine too – and you can use it in the shower, too) and a little travel clothesline to hang your clothes up to dry. The heater and super-dry air will do the job just fine, and we find that our merino wool travel undies typically dry completely in under 24 hours. (Optional: some folks also bring a sink stopper, too – but we typically just bring our dirty clothes into the shower with us. Saves water, way easier, we're lazy, bla bla.)
I love dressing for winter travel! 'Tis the season of layers, chunky scarves, and hats, and I am HERE FOR IT. Here's how to stay warm in Cesky Krumlov (technically this photo is from Prague the week before, but spoilers, I wore all the same stuff).
What to Wear in Europe in Winter
Here are our recommendations for clothing that's both functional AND super cute to wear in Europe in the winter!
How to Keep Your Feet Warm
We here at Practical Wanderlust would like to personally help you avoid getting cold feet – especially if you're getting married in Europe in the winter. GET IT? GET IT!? We'll see ourselves out. Anyway, keep those toes toasty warm! Nothing will cut a day of exploration short like freezing cold toes.
When it comes to what shoes to wear in Europe in winter, we honestly only have one answer: the VivoBarefoot Gobi boots are hands down the best boots for European winter. Chances are that you'll be walking everywhere, and half of it will be on uneven cobblestones, and the other half might be ice or snow – and these boots are up for the challenge. They're cute, they're insanely comfortable, they're waterproof leather and lined with shearling to keep your toes toasty warm, and they're extremely lightweight and foldable so you can stuff them in your bag when you travel. Oh, and they have thin and flexible soles that let your feet function as if you were walking around completely barefoot! Note: you might find yourself in need of some calf strengthening if you're not used to barefoot-style soles.We can't recommend these boots enough. They're made to last and they're worth every cent – we wore them for 2 months straight in frigid wintry Europe and never suffered a cold or sore foot! Plus, they're cute AF! Here are my boots and Jeremy's boots. You can read more about them in our guide to the best travel shoes for women and travel shoes for men. : Warm boots aren't the only thing you'll need to keep your feet toasty warm. Don't forget to bring warm socks! Make sure you don't just have run-of-the-mill acrylic socks – they won't keep your feet warm while you're exploring Europe in the winter. Make sure you get socks that are primarily made of soft, heat-regulating wool, like these or these.
Underneath Your Clothes
THERE'S AN ENDLESS STORY … THERE'S THE MAN I CHOSE, THERE'S MY TERRITORY! Sorry, that's going to be stuck in your head for the rest of the day. But Shakira is a queen, so.
ANYWAY, back to things that are actually useful: what to wear underneath your clothes (see, you just sang that, didn't you) to help regulate your body temperature. The goal isn't just to keep heat in, but also to prevent you from overheating when you walk inside a 70-degree building after running around in 30-degree weather outside. You know that feeling – the "oh god I'm so hot is this what hypothermia feels like because I need all these layers off of me RIGHT NOW" feeling. It's usually followed shortly thereafter with the "how am I so sweaty it's 30 degrees outside" feeling. Ick. No thank you.
We cannot stress enough how amazing merino wool is at preventing you from having to use the word moist to describe yourself. Ugh, did anyone else just audibly shudder? Merino wool is a travel miracle fabric. It keeps you warm when it's cold out, but it keeps you cool when it's hot out – and it wicks and regulates moisture too, so that even if you do get a lil' sweaty inside, you'll dry quickly and still be nice and warm when you step back outside into the cold.
Merino wool is also naturally antibacterial, meaning even if you wear it for 2 weeks straight every single day, it won't smell. Er, yes, we've tested that… for science, you know. Also, fun fact: it's flame retardant, too, so ya know. Handy. I guess now we know why sheep are so dumb: all of their intelligence is in their extremely high tech, super engineered fluffy coats.
By the way, if you're allergic to wool, or adverse to wearing it, hemp is another fabric that is temperature regulating as well as sustainable.
We recommend stocking up on a full merino wool base layer, so you've got wool from head to toe. Depending on which country you're in or how cold it is that day, you can layer up underneath any of your other outfits to instantly add extra insulating warmth to any outfit. We also wear our merino base layers to sleep at night, because they are cozy and warm and wonderful and never smell and they're just magical.
: These super comfy 100% wool leggings function just like long underwear. Except they're made of soft, super-luxurious wool instead of cheap polyester, and make your legs feel like they're being hugged by an extremely soft sheep. I wore a pair of these under my pants on extra-cold days and they kept me toasty warm (without being too hot)! Jeremy has this pair.Bonus: they also double as the world's coziest lounge leggings or even sleepwear!
Merino Wool Undies: You gotta keep those buns warm! I wear these undies (psst: buy a size up) and this travel-friendly bra, and Jeremy wears these. Laying is crucial when it's this cold. My favorite way to make sure I stay warm all day is to put a warm layer of wool on before everything else. This is the wool cami I wear, and this is the wool undershirt Jeremy wears.
What you can't tell from this picture we took in Amsterdam is that underneath Jeremy's travel jeans, he's got a warm, cozy layer of Merino Wool leggings hugging his legs!
Source https://twodrifters.us/blog/autumn-in-europe-packing-list.html
Source https://www.schengenvisainfo.com/europe-travel-packing-checklist/
Source https://practicalwanderlust.com/backpacking-europe-in-winter-packing-list/