Show Me the Money: 7 Ways to Get Funding for Your Business Idea
Getty Images
Having a big, billion-dollar idea for a new company or start-up is great—but now what? You probably need a website, a tech team, some office space, and, of course, at least enough cash coming in each month to pay your rent.
Which means, you need money. Whether it's a cool new app or a swanky café, most businesses and most entrepreneurs require at least a little bit of funding to really get off the ground in their early days.
As an executive member of BizFilings, I'm often asked by entrepreneurs for help finding funding. The good news is, there are quite a few places to get it (and many that are frequently overlooked). Read on for a first-time founder's guide to where to look for funding, and which type might be right for you.
Begin With Bootstrapping
When first getting started, many entrepreneurs use "bootstrapping," which means financing your company by scraping together any personal funds you can find. This typically includes your savings account, credit cards, and any home equity lines you may have.
In many cases, using the money you have instead of borrowing or raising is a great approach—in fact, some entrepreneurs continue to bootstrap until their business is profitable. This can be beneficial because it means you won't have extensive loans and monthly payments that bog you down, especially if you run into snags along the way.
But, if you're looking to scale your business quickly, it can be advantageous to bring in outside sources of funding. So, what happens when your funds run out, or you decide you need something more? That will ultimately depend on the type of business you're building, but there are some common places to start.
Consider Friends and Family
Asking your friends and family for money might seem like a daunting prospect—but tapping those closest to you is often a good first step before getting external funding. And hey, it can never hurt to ask. While Aunt Irene is probably not in a position to finance your entire new social network for dog owners, she may be impressed enough to toss you a couple grand to help you get rolling (and join the site to find Fido some new playmates).
Before you ask your friends and family for money, though, you should have a business plan at the ready. This way, you can explain to them exactly what you're selling, what you plan on charging, how you'll make money, and whether you're asking for a loan, an investment, or a gift (i.e., whether or not they should expect to get back any money they put into your business, and if so, how much).
Explore Alternative Funding Sources
If you're looking for a relatively small amount of money (anywhere from $25 to $5,000), there are quite a few micro-loan organizations that lend to start-ups and entrepreneurs, such as Kiva and Accion. These websites cater to low-income entrepreneurs in the U.S. or those working for social good (and some only provide micro-loans to those living below the poverty line). But if you think you might qualify, check out their websites for more information.
Another alternative are the increasingly popular crowd-funding sites, such as Kickstarter and IndieGoGo, which provide you a platform to raise money from individual, small supporters across the web. You'll set up a campaign and name a target amount of money you want to raise, as well as create perks for donors who pledge a certain amount of money. Then, you raise money for the campaign over a specified time period. With Kickstarter, you'll only get to keep the money if you raise the full amount of your goal, but IndieGoGo will let you keep anything you raise (for a cut of the proceeds). For more info, check out our guide to choosing between the two and maximizing your crowd-funding campaign.
Next: If You're Running a Small Business
Look Local
If you're launching a small company (vs. a tech start-up that you see as the next Facebook), you'll definitely want to check out your local small business development center. Many universities have one, and the Small Business Administration (SBA) alone has 63 across the country. Not only can these centers help connect you with groups of entrepreneurs for networking and angel investors for funding, they can help you determine what type of loans and funding you might qualify for and help you apply. Your local chamber of commerce may also be a treasure trove of information and guidance in terms of where to get local funding. Many large cities have programs and organizations that exist solely to bring business into the local community.
Consider Taking Out Loans
If you can show that you've started gaining traction and making money (and that a loan would help you earn even more), you may be able to qualify for a traditional bank loan. Many banks, such as Bank of America and Wells Fargo, have recently announced increased commitment to small business. While each bank and individual situation differs, this may be a good bet if you're looking to find funding between $5,000 and $500,000.
Next: If You're Launching a Tech Start-up
Look to Angels
If you have a tech start-up, you'll probably eventually need more capital to really get going—to hire people or get office space, for example—than bootstrapping and crowd-funding will afford you. You'll likely need to reach out to outside investors. A good place to start is angel investors, usually established business professionals with high net worths who are looking to invest in promising companies. Typically, an angel will invest anywhere from $10,000 to a few million dollars.
To find angels, ask other entrepreneurs in your network, or check out the Angel Capital Association, which counts over 330 angel investor groups nationwide. You can also look at AngelList, a website that helps entrepreneurs make connections with interested investors. So far, the site has helped more than 1,000 start-ups get funded.
In addition to making direct loans, angel investing groups sometimes host events or competitions that can help provide new entrepreneurs with additional networking opportunities. Check your local community for these groups.
Venturing into Bigger Capital
If you're looking for some serious funding (at least $1 million), you'll need to turn to venture capital. Venture capitalists (VCs) are more likely to require an in-depth and airtight business plan, but they can also give you larger amounts of money.
VCs typically invest in a few different companies for their clients, and hope to make money off of one (or all) of them to pay back their client's investments. What that means for you is that they see all kinds of businesses—and you have to make yours stand out. Also, you should know that VCs are looking for a return anywhere from 3-10 times their original investment, usually within the next 5-7 years, so it's best to have an exit strategy in mind.
The best way to get meetings with VCs is through introductions from other entrepreneurs or investors—which means that if you've decided to solicit VC money, it's time to leverage your contacts (and their networks) to see who you can talk to. Don't have any contacts? It's more of a gamble, but you can also browse the National Venture Capital Association website and pitch your business to the ones you find a connection with. While cold-calling a venture capitalist may not be the easiest feat, it's somewhere to start.
Ready to Launch
Finding funding can be the hardest part of getting your business off the ground, but also the most rewarding. Once you've saved, gotten approved for a loan, or found other people to invest in your business, you can get back to—or start—your dream job! Though it can be a long road to success, finding allies along the way (whether they're friends, angel investors, or venture capitalists) to help keep your business afloat can make all the difference in the world. Good luck!
Karen Kobelski has been the general manager of BizFilings, an online incorporation service, since 2007. She has more than 20 years of experience leading professional services teams and has spent the past 7 years leading incorporation and registered agent organizations. A mom of twin three-year-old girls, Karen knows how important incorporation is for mompreneurs to protect their assets and to gain credibility and tax breaks. Featured on The Daily Buzz, Inside Business, Bloomberg Radio and Lifetime's The Balancing Act, Karen has recommended the benefits of incorporation to thousands of entrepreneurs.
6 Ways to Get Funding for Your Business Idea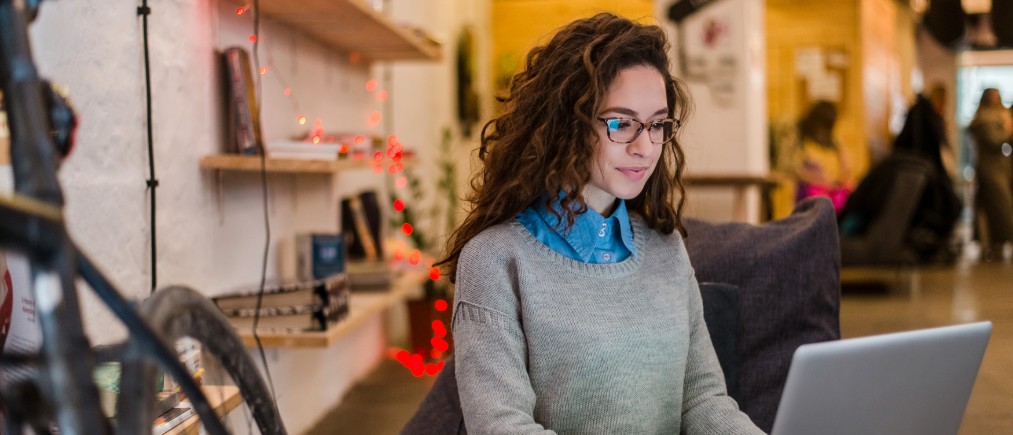 Needing to learn how to get financing for a business or expansion idea? The following options may be exactly what your company needs.
Whether you already own a company and have a brilliant concept for growing it or you have a vision for starting your own business, the fact is that nearly every entrepreneur needs to figure out how to get financing for a business and scrape together some cash at some point.
Fortunately, you're in luck. You have a lot of great options.
1. Traditional Business Loan
Sometimes tried and true is your best bet: When you look at how to get financing for a business, traditional loans can be a great solution. If you have all your paperwork ducks in a row and have a decent credit rating, a traditional loan might be the way to go.
The chief benefit of traditional loans is they typically cost the least over the life of the loan. The drawback is they can be difficult to qualify for and might require collateral to secure.
This sort of loan can take some time to process, so you won't be able to count on getting funding for your business right away. You'll need to provide the bank with all of your licensing and registration documents, as well as your business plan, tax returns and financial statements, in addition to any other documents required by your lending institution.
2. Business Credit Card
Depending on your funding needs, a simple business credit card may suffice. You charge what you need to grow your business—while accumulating rewards—and you find payment terms that suit your needs.
While credit cards might charge annual fees or incur higher interest rates, you can't beat them for flexibility and access to funds.
3. Alternative Lenders
When you're looking to get funding for your business, consider this big and growing category.
. Crowdfunding is a disruptive opportunity that really has provided lots of savvy entrepreneurs with the chance to get financing for a business of their dreams, all without going into debt.
You can get business loans from your credit card company and from a variety of online lenders, but know that they come with a wide range of payment terms and interest charges. That said, one of the benefits of using these alternative sources is that you can get financing for your business much more quickly than traditional lending sources.
4. Increased Sales
It's commonplace to think about ways to borrow money and do it as quickly as possible, but there are alternatives! One strategy many business owners overlook is to finance new ventures with money earned, rather than borrowed.
Say you've got a dynamite concept for expansion, but you don't want to incur debt. If you can boost sales and save up that increased revenue, you'll be able to tackle your new projects debt free.
Whether you offer a one-time discount that brings in lots of new shoppers or you double up your marketing efforts, focusing on increasing your sales can be the secret to future success. Of course, this strategy for how to get funding a business only works if you already have a business.
5. Crowdfunding
Anytime I hear about a new idea that has broad appeal, I think about the power of crowdfunding. With the right campaign, you can raise money to create your brilliant new product, and all you'll owe are the rewards you've promised your backers when production is complete.
You may need to invest a little in writing and producing a compelling video pitch, but crowdfunding is a disruptive opportunity that really has provided lots of savvy entrepreneurs with the chance to get financing for a business of their dreams, all without going into debt.
6. Prepaid Services
A lot of business centers around who owes what money when. For example, if you sell products, frequently you buy on credit from your vendors and need to sell a certain portion of your inventory to pay in a timely fashion.
When you're selling services, there's an opportunity to create a prepaid service option for your customers. You can sell a yearly or quarterly subscription for which you get funds up front and your customers can avail themselves of your services as needed. With that up-front money, you can invest in whatever business ideas you needed to get funding for.
You need money to grow your business, and there are a host of great options that can suit a variety of businesses and needs. Researching how to get financing for a business may feel like a daunting task, but it's vital and can be less painful than you might think!
How to Get Funding for Your Business: Complete Guide
Do you have a great idea for a business? If you're tired of working for someone else and think you have what it takes to be an entrepreneur, why not give it a try? Owning a business is a rewarding experience if you buy or start a company that turns a profit.
However, more than 95-percent of all businesses fail within the first five years. In a survey of failed business owners, a lack of funding was the number-one reason for the company closing its doors. Finding the funding you need for working capital and financing machinery is challenging for many new business owners.
While it may seem like there is no money around for your business, the opposite is true. There is an abundance of money washing around the economy. All you have to do to get some is learn how to tap into the money flows.
We put together this guide of 8 ways you can raise funding for your company.
1. Your Bank
When entrepreneurs start their journey to acquire finance for their company, it usually begins with a visit to the bank. You spent the last two decades as a loyal customer, you have an excellent credit record, and you never miss a payment on your personal loans. So, why aren't the banks loaning you any money?
Banks are the worst source of funding for your business venture. Banks only concern is protecting their capital. Most banks rely on your credit score when facilitating a loan. If you have anything less than excellent credit, you can expect them to deny you any form of finance.
If you do manage to secure a loan from the bank to start your business, it often comes with a high APR. APR is the interest rate applied to your outstanding loan balance. Typical APRs for business loans from banks may vary between 12 and 25-percent, depending on the bank's risk assessment of your business plan.
Paying this APR is outrageous, and you can receive better rates from many other lenders that gear their business toward funding companies. Banks do not like to engage in the business sector; they prefer to issue private personal loans to individuals instead. Therefore, don't feel outraged if the bank denies your loan application.
2. SBA – Small Business Association
In 1953, Congress created the Small Business Association. The idea of the organization was to help small businesses in the Americas get off the ground and reach a profitable status. The SBA recognizes small business as the backbone of the American economy, and they do everything they can to assist small business owners in achieving their company goals.
The SBA does not lend directly to business owners. Instead, they offer guarantees on finance deals offered by other institutions. While the media is relentlessly pushing the idea of a looming recession, data from the SBA shows a record expansion of new businesses applying for funding in 2019.
The SBA has a variety of financial vehicles available for business owners. The 7(a) loan program is the most common used for funding a new company. With this loan, you have access to funding for deals up to $5-million, and data shows that the average loan size is $337,730.
The SBA may not guarantee your loan in its entirety. Regulations stipulate that for loans of amounts up to $150,000, the SBA guarantees only 85-percent of the loan amount. Loans above $150,000 only receive a 75-percent guarantee on the funding.
It's important to note that the SBA will not deal with you if you have a weak FICO credit score. The program is also not available to business owners that want to refinance their company's debt. You also can't use the 7(a) loan to pay back taxes or repay equity loans in the company.
If you do qualify for an SBA 7(a) loan, then it takes quite a significant amount of pressure off of your business. The US government backs these financing deals. If you default on the loan, or the company goes under, then you have no financial liability to pay back the loan.
You can use the SBA website's "Lender Match" to find a loan provider for your business.
3. Friends and Family
If the bank and the SBA turn you down on your business plan, then you still have other options. One of the most popular alternatives to commercial financing is asking your friends or family for the money. Why make other investors rich if you can make money for those that are close to you?
Before you start modifying your business plan to pitch your friends and family, there's something important you need to know. Many friendships end and families fall apart due to money issues. IF you take the funding from your friends and family, then you better be sure that you have a water-tight business plan, and your company makes money.
Trying to tell your family that you blew their life savings on a startup will be the hardest thing you ever do in life. When a financial loss hits those you love, it's that much more painful. If you lose the investment, regardless of whether it was your fault, you can expect your friends to turn their back on you.
Read: Prosper Loans Review, a Peer to Peer Loan platform.
4. Angel Investors and Venture Capital
If you're planning a large business venture or a tech startup, then you are going to need plenty of money. Angel investors or venture capitalists are a fantastic option to get the funding your company needs. Typically, angels and VCs won't fund deals that are less than a million dollars in value, and you might even struggle to get them to support anything under $5-million.
Tech companies rely on VCs for multiple rounds of funding. In most cases, VCs will ask for a percentage of your company as collateral in the deal. As you reach specified milestones with repaying your debt, the VC returns the equity to the original shareholders. However, one thing about
VCs that does not sit well with business owners is the equity involved with the funding transaction.
If you receive funding from a VC, you can expect them to ask for a controlling stake in the company. Giving away 51-percent of your business to a financier is probably the last thing you want. However, the VC will eventually return the controlling stake to you, after they are sure you have navigated out of the startup phase of your business plan.
5. Crowdfunding
Crowdfunding models are an invention of the internet economy. Over the last 10-years, we've seen companies like Kickstarter fund thousands of business ideas. Crowdfunding models involve you posting your business plan on a forum. Registered users then get the opportunity to dissect your business plan and make a decision if they want to invest in your company.
If you visit a bank or lender for a loan, then they pay you the full amount after approval, and you only have one creditor or investor in the business. However, with crowdfunding, you get small investments from hundreds of people. When you post your business plan, you have to enter a funding target.
Once your account achieves enough interest from investors, and it reaches the funding goal. The platform then releases the money to your nominated bank account, and you can get started with building your business. If you don't reach the funding goal, the platform returns the pledged money to the investors.
It's important to note that this is not free money. You'll have to pay back the funding plus a return to every investor that puts money into your venture.
6. Your Boss
If you're planning on starting a company that's in the same sector as your day job, then approach your boss for funding. Your boss has decades of experience in the market, and with running a company.
Most people shudder at the thought of presenting their business idea to their boss. However, you might find it surprising to learn that many companies invest in employees that branch out to start a company in the same sector.
Your boss may see a collaboration deal with your business idea that could boost profits for both of you. Can you imagine if your boss becomes your partner?
7. Incubators
We get it, you're young, and you have the world at your feet. Your new business idea is the best thing since sliced bread, and you need funding now. If you are getting your feet wet in the world of business, then it's a prudent strategy to find some help.
As a new business owner, you may have a great idea, but do you understand the nuances of cash flow or how to read a balance sheet? If you're a green entrepreneur, then your lack of business skills may end up costing your company its bottom line.
Therefore, it's a wise idea to enlist with an incubator. Incubators are organizations founded by business owners and companies that want to find the next Amazon. The organizations realize that brand new entrepreneurs need help managing their affairs.
If an incubator thinks you have a great business idea, they can do a lot to help your company get off the ground. Incubators offer mentorship and guidance that enables you to avoid the pitfalls of business ownership. Incubators also have plenty of connections to entities that will fund your business if the incubator is on board.
8. Federal Grants
If you plan on starting a company in the tech, science, or health sector, then you can apply for a government grant to get the funding you need. Government is aggressively funding businesses that contribute to research and development programs or scientific initiatives.
If your company deals with issues such as climate or environmental initiatives, then a federal grant program can help to cover some of your companies overhead. It's rare for the government to award you a grant directly. Instead, they rely on local state authorities to deal with distributing federal grants.
Some of the federal grant programs available include;
– This program requires applicants to work with research institutions. There are currently five federal agencies that collaborate in the program, with grants starting at $150,000, reaching a limit of $1-million. – If your company specializes in research and development with a commercial prospect, then the SBIR is an excellent option for a grant application. Eleven government agencies participate in this initiative, and each of them has regulatory guidelines for funding small businesses. If you make a successful application, you can receive a grant from $150,000 to $1-million.
The Final Thought: Should you use Your Savings?
If you speak to successful business owners about funding, and you'll notice a pattern start to emerge. Most entrepreneurs that taste success will tell you the golden rule with founding a startup or buying an existing business – Never use your money.
The most influential business leaders all recommend using other people's money when sourcing your funding. Inexperienced business owners may use the equity in their mortgage or cash in their IRAs to fund their company – this is a tragic mistake.
As a business owner, your company is prone to the risk of financial loss or setbacks. If you use your wealth to start a company, what happens if things don't go the way you plan? You'll end up on the streets with your family, and there is no coming back.
By preserving your capital, and using other people's money to fund your company, you mitigate any personal financial risk. So, the next time you have the urge to dip into your savings for a business idea – think again.
This article gives you plenty of options to secure funding without using your money. If you can't find anyone willing to finance your business, it might be due to your business plan.
No investor wants to tie up their capital in a failing business idea. Some entrepreneurs will find they are struggling to acquire funding after going through every option on this list. In this case, you might not need funding – you need a new business idea.
Oliver Dale is Editor-in-Chief of MoneyCheck and founder of Kooc Media Ltd, A UK-Based Online Publishing company. A Technology Entrepreneur with over 15 years of professional experience in Investing and UK Business.His writing has been quoted by Nasdaq, Dow Jones, Investopedia, The New Yorker, Forbes, Techcrunch & More.He built Money Check to bring the highest level of education about personal finance to the general public with clear and unbiased reporting.oliver@moneycheck.com
Related Posts
Neat Commerce Review: A Digital Account for Entrepreneurs & Businesses
Anna Money vs Revolut Business: Which is the Best Business Account?
Anna Money Review: Smart Business Account for Small Businesses & Startups
This site is part of an affiliate sales network and receives compensation for sending traffic to partner sites, such as CreditCards.com. This compensation may impact how and where links appear on this site. This site does not include all financial companies or all available financial offers.
Latest Posts
About Money Check
MoneyCheck is a fast-growing online publication launched in 2018 with the aim of covering personal finance and investment news.
Our goal is to simplify and explain in clear language, what can be a confusing jumble of terms and concepts. We hope to provide clear, unbiased facts so people can make up their own mind about important financial decisions.
Contact Us
Kooc Media Ltd
Company No.05695741
International House,
61 Mosley Street, Manchester,
M2 3HZ
UK
Email
hello@moneycheck.com
Hours
Monday—Friday: 9:00AM–5:00PM
Saturday & Sunday: 11:00AM–3:00PM
As Seen In
Content on Moneycheck.com is provided for general informational purposes, and shouldn't be seen as an offer to buy or sell or a solicitation of an offer to buy or sell any security, product, service or investment. The opinions expressed on this Site do not constitute investment advice and independent financial advice should be sought where appropriate. All our articles are fact-checked by a relevant professional with expertise in that area of finance and we regularly update guides as necessary.
MoneyCheck™ Copyright © 2018 – 2022 Kooc Media Ltd. All rights reserved. Registered Company No.05695741
Simplifying the World of Finance, for Everyone.
Source https://www.themuse.com/advice/show-me-the-money-7-ways-to-get-funding-for-your-business-idea
Source https://www.americanexpress.com/en-us/business/trends-and-insights/articles/6-ways-to-get-funding-for-your-business-idea/
Source https://moneycheck.com/business-funding/