Long Weekend Travel Ideas in 2022
If you're someone who lives for long weekend vacations, this article is for you! Stay tuned.
After a long stretch of office work slogging and personal life monotony, on the weekends don't you feel that "Yeh Dil Maange More." And what if If you can club some holidays along with it, then don't you think this can be an icing on the cake making the long weekends tastier for the soul?
Won't you like to wander somewhere during these long weekends where the Wi-Fi is weak, the hands of the clock are stuck and time and tide wait for you!!
In this article, we've listed the long weekends for the rest of the year, as well as, shared some tips on when to take your leaves to maximise your holiday time, plus destination options you could travel to.
List of Long Weekends in 2022
So, are you excited to make the most out of 2022 holidays? Take a look at the long weekends available throughout the year so you can plan your vacation accordingly. We've also advised the days when you can apply for leaves to utilize the long weekends and take your much-deserved break.
May 2022:
30 April – Saturday
1 May – Sunday
2 May – Monday – Take a leave
3 May – Tuesday – Eid-ul-Fitr
14 May – Saturday
15 May – Sunday
16 May – Monday – Buddha Purnima
July 2022:
1 July – Friday – Rath Yatra (restricted)
2 July – Saturday
3 July – Sunday
August 2022:
6 August – Saturday
7 August – Sunday
8 August – Monday – Muharram
11 August – Thursday = Rakshabandhan (restricted)
12 August – Friday = Take a leave
13 August – Saturday
14 August – Sunday
15 August – Monday = Independence Day
16 August – Tuesday = Parsi New Year (restricted)
19 August – Friday = Janmashthami
20 August – Saturday
21 August – Sunday
September 2022:
31 August – Wednesday = Ganesh Chaturthi
1 September – Thursday = take a leave
1 September – Friday – Take a leave
2 September – Saturday
3 September – Sunday
8 September – Thursday – Onam (restricted holiday)
9 September – Friday – take a leave
10 September – Saturday
11 September – Sunday
October 2022:
1 October – Saturday
2 October – Sunday = Mahatma Gandhi Jayanti
3 October – Monday = Maha Ashtami (restricted)
4 October – Tuesday = Maha Navami – Maha Navami (restricted)
5 October – Wednesday = Dussehra
22 October – Saturday
23 October – Sunday
24 October – Monday = Diwali
November, 2022:
5 November – Saturday
6 November – Sunday
7 November – Monday = Take a leave
8 November – Tuesday = Guru Nanak Jayanti
December, 2022:
24 December – Saturday
25 December – Sunday = Christmas
26 December – Monday = Take a leave
30 December – Friday = Take a leave
31 December – Saturday
1 January – Sunday = New Year's Day
Top Weekend Destinations in India
Indians can look forward to some well-deserved rest via domestic vacations. There are loads of places to explore in India during long weekends. Some of the famous destinations that you can jet off to during long weekend holidays are as follows:
Top 4 Weekend Destinations in North India:
Nainital
Nainital Lake
Nainital is one of the most impressive and stunning hill stations in India. It fascinates the visitors with its composed, bright green lake, sky-scraping wooded valleys as well as lovely backdrops. Travellers can take pleasure in horse riding and boating in Nainital during the extended long weekend trip.
Also read: 9 Weekend Getaways from Delhi
Mcleodganj
Mcleod ganj, Dharamshala
Explore and experience the picturesque and convincing magnificence of nature in this gorgeous hill station of Himachal Pradesh, and if you prefer adventure, then this is the best place for trekking. The place is the home of Tibetan sacred leader Dalai Lama.
Udaipur
Udaipur City View Through Window of city Palace.
Image Credit: Anshul Dabla
Udaipur is a beautiful and dreamy city which is also referred as the Venice of the East and Kashmir of Rajasthan. The place offers loads of things to its visitors such as historical forts and palaces, beautiful landscapes and mouthwatering Rajasthani cuisine.
Jim Corbett National Park
Bengal Tiger wandering in Jim Corbett National Park while tourists in a Safari Jeep watch on.
Jim Corbett National Park is an ideal place for having adventures and fun during long weekends. Enjoy the wildlife and natural beauties of this place by jungle safari. The park houses over 400 species of flora and fauna, especially the place is abode to Royal Bengal Tigers.
Coorg
Dubare Elephant Camp, Coorg
Coorg, the captivating hill station close to Bangalore is famous for its cascading waterfalls as well as flourishing green hills. Visitors can take pleasure in adventure sports like ultralight flying and waterfall rappelling here.
Munnar
Tea Plantations in Munnar, Kerala
Munnar, the beautiful hill station in Kerala is a fabulous place to visit during long weekends if you want to experience the untouched beauty of nature.
Pondicherry
Matrimandir – Golden Temple in Auroville, Pondicherry
Pondicherry, a well-liked beach destination is an appealing small French town. The memorable highlights of the town are extended walkway by the sea and attractive French architectural villas that will surely make your day.
Wayanad
Beautiful Sunset shot from Wayanad Banasura Sagar Dam.
Wayanad, the "Green Paradise" is a beautiful combination of nature and heaven and it is one of the prominent places in Kerala to visit during long weekends. The exoticness, agricultural wealth and ethnic heritage of Wayanad will undoubtedly enthrall your wits.
Top 4 Weekend Destinations in West India
Goa
Colorful bungalows on Palolem beach, Goa
Goa is one of the prominent places in West India to visit during extended weekends. It is a wonderful place for adventure and nature lovers. The site is well-known for its beautiful golden sandy beaches along with exotic seafood.
Mahabaleshwar
Pratabgad Fort, one of the Most crucial forts of Shivaji Maharaj. as seen from the top, Near Mahabaleshwar,
Mahabaleshwar, the beautiful hill station near Mumbai and Pune offers a thrilling experience to its visitors. It is a perfect place to escape from the buzz of overloaded-city life during weekends.
Also read: 9 Exciting Weekend Getaways from Mumbai
Daman and Diu
Daman & Diu
Daman and Diu have emerged as the admired getaway in West India for extended weekends. While preserving their unspoiled beauty, both the places offer an excellent hideaway away from the screams of the city.
Khandala
Beautiful view at Khandala.
This beautiful hill station in Maharashtra has been a well-liked getaway as well as nature lover's delight due to its decent climate, cascading Kune Waterfall and various pictorial beauties.
Top 4 Weekend Destinations in East India
Kaziranga National Park
Tourists on an Elephant Safari ride for sighting of the one-horned Rhino in Kaziranga National Park of India.
Well-known for being the leading sanctuary for one-horned Rhinoceros in the country, Kaziranga is an idyllic weekend destination. Visitors can experience the beauty of high elephant grass, extensive forests and exotic species of flora and fauna during their visit.
Shillong
Living Root Bridges of Meghalaya, Shillong – Double Decker.
Exalted with the captivating picturesque exquisiteness of untouched waterfalls, tranquil lakes, and blossoming green hills, Shillong, the beautiful Eastern state is indeed an idyllic holiday treat to relax and lighten down your stressed mind.
Cooch Behar
Cooch Behar Rajbari
Once recognized as a princely site, Cooch Behar is famous for its natural freshness, salubrious climate and landscape beauty. One can see various beautiful historical sculptures, temples, palaces and mosques here.
Darjeeling
Darjeeling district
Darjeeling is one of the renowned hill stations in East India that is famous for tea production. It is the perfect location to plan for family weekend vacations.
Top International Destinations for Long Weekend Vacations
When it comes to choosing an international destination, you may probably not be able to escape to Australia, New Zealand or the US. However, there are many nearby international destinations where you can enjoy a legit escape from India in just three days.
Dubai
Dubai City
Dubai is hands-down one of the easiest destinations to visit with all the right ingredients for a perfect holiday. A direct flight from India is just 3 and a half hours away. The Dubai visa is super easy to obtain as the visa process is completely online. From architectural wonders, family friendly resorts, world best theme parks to traditional souks and massive malls for shopaholics, there is something for everyone to enjoy.
Oman
Muttrah Corniche, Muscat, Oman
Oman is one of the most thriving destinations with many sights to see and places to experience. It's majestic deserts, high range mountains, charming old forts, museums and mosques are what sets it apart from other countries. To add to its charm, Oman is just 3 hours away from India and the Oman visa process is similar to Dubai visa process; completely online.
Sri Lanka
Sri Lanka Train Journey
Often referred to as the Pearl of the Indian Ocean and a Wonder of Asia, Sri Lanka is a preferred destination for many. From tropical beaches, scenic landscapes to wildlife national parks, tea plantations and places of interest, Sri Lanka never disappoints. If you're planning a trip to Sri Lanka, start by applying for the Sri Lanka visa (Sri Lanka ETA).
Maldives
Maldives Beach Resort panoramic landscape
A top favourite among all celebrities, Maldives is an evergreen tourist destination unmatched by any other. Great for couples and families alike, Maldives has it all; beaches, islands, aquatic adventures, incredible seafood, shopping and party scene. One of the best aspects of Maldives is how the island encompasses its beaches, mountains and scenic landscapes all at once, providing a complete getaway.
Seychelles
Cafe on Seychelles tropical beach at sunset.
Seychelles is only 4 hours away from India but a world apart. It is popular for romantic getaways, outdoor recreation, adventure activities and hiking. It has some exceptional beaches, too.
Thailand
Floating Market of Bangkok, Thailand
Who isn't familiar with Thailand? There is no better way to spend your long weekend vacation than to get your Thailand visa to enter the country and laze around on one of the many Thai islands and beaches. It's trendy and fun, and a great destination for a guys trip, gals trip, or for couples. Moreover, Thailand is a very affordable travel destination with tour packages for every budget. Being only 3 hours and 40 minutes away from India makes Thailand a strong contender for a long weekend vacations.
So, now that you are aware of the upcoming long weekend holidays, its time to make the most of it. Apply for leaves before your colleagues grab the travel opportunity and start planning. Scheduling timely breaks between your hectic work schedule could be the ideal opportunity for you to travel far or go on a long holiday with your loved ones.
15 Best Long Weekend Getaways In The US
Long weekend breaks around public holidays offer travelers an amazing opportunity to escape and explore new places — even if it's only for a few days. But since these extended holidays are hard to come by, it's always a good idea to plan your trip ahead, as you never know when the next one might happen again.
If taking advantage of public holidays and going on a much-needed vacation sounds appealing to you, great news: 2022 will grant travelers 5 long weekends throughout the year — Memorial Day, Labor Day, Independence Day, Thanksgiving, Christmas, and New Year.
Whether you're dreaming of a serene city break to go with your family, a romantic getaway with your significant other, or a bustling city for some 24/7 fun, we've got you covered.
Read on the post for some travel inspiration on the best weekend trips in the US, and start getting ready for your next travel adventure.
Top Weekend Getaways For Memorial Day | May/June 2022
Myrtle Beach, SC: Most Affordable Weekend Getaway
Famous for its alabaster white-sand beaches, Myrtle Beach is one of the long weekend breaks in 2022. Thanks to its handful of fun things to do, including surfing lessons, kayak trips, boat rides, and dolphin cruises, the city has become one of the favorite spots in the US for families.
Aside from indulging in plenty of water activities, visitors can enjoy Myrtle Beach's world-class golf courses like the stellar Greg Norman Golf Course, which features seven holes along the Intracoastal Waterway. Most
Families will also enjoy visiting the Myrtle Beach State Park, a scenic area dotted with several trails, and picnic shelters. Thanks to its bountiful wildlife, the park is a great place for birdwatching, and a prime spot for fishing, and swimming.
Travelers who are in search of the best views of Myrtle Beach shouldn't pass up the chance to ride the famous Myrtle Beach SkyWheel, a mighty Ferris wheel that grants visitors the most spectacular panorama of the city!
Another great reason to go to Myrtle Beach on Memorial Day weekend it's that the weather is always warm and pleasant, peaking at around 26ºC.
To fully enjoy a 4-day weekend trip to this seaside destination, make sure to visit some of the local restaurants, including the famous Captain George's Seafood Buffet, for some jet-fresh seafood dishes.
Charleston, SC: Culture And Tradition In The South
A great idea for travelers who are spending the weekend in the Myrtle Beach area is to go on a day trip to Charleston. Located within a two hours drive from Myrtle Beach, this irresistible Southern city charms travelers with its delicious and soulful cuisine, a lovely old town charm, and some of the most beautiful beaches found along the coast.
Charleston is a coastal gem with plenty of fabulous amenities including downtown restaurants that are known across the nation for their fantastic seafood dishes! Some of the must-visits are the beachfront Pier 101 Restaurant & Bar, and Charleston Crab House.
Picture-perfect historic houses, leafy streets with Spanish moss dripping from the trees, and gorgeous promenades make Charleston one of the most romantic getaways in the US. For a lovely trip with your significant other, spend the entire weekend idly wandering around the historic downtown, sailing aboard the Schooner Pride, and relaxing in The Spa at Belmond Charleston Place.
During your romantic trip to Charleston, also include visits to the local idyllic gardens, like the Middleton Place Plantation, Waterfront Park, and Magnolia Plantation & Gardens to your bucket list.
Las Vegas, NV: Ultimate Fun With Friends
Sizzling with tantalizing options for shopping, entertainment, and nightlife, Las Vegas is everything you could want from a cosmopolitan destination. Thanks to its varied range of exciting attractions, Sin City is one of the top 4 day weekend getaways in the US.
Even more irresistible during the warmer months of the year, Vegas pulsates with a profusion of neon lights, colors, and sounds. In there, be sure to walk through the iconic The Strip, a four-mile stretch of Las Vegas Boulevard lined with fine dining restaurants, casinos, and lavishing rooftops. Another must-do in the city is visiting the Paris Las Vegas Hotel & Casino, from where you'll be able to spot the Bellagio Casino & Resort, The Big Apple Coaster at the New York Hotel & Casino from up high.
After taking in Las Vega's frenetic energy, the most adventurous travelers can head over to the stunning Fire State Park. Located within a short drive from Sin City (less than an hour), this amazing nature preserve features 2000-year-old petroglyphs carved into massive red sandstone formations in the heart of the Mohave Desert. Unarguably one of the best weekend getaways for outdoor lovers!
Best Weekend Getaways For Independence Day | July 2022
Washington, D.C.: The Perfect Fit For History Buffs
Washington, D.C. is a spellbinding destination that rewards urban explorers with a fascinating range of things to see and do. The perfect pick for a weekend trip, the city is home to big-name landmarks like the Lincoln Memorial and the Washington Monument in addition to its wide variety of museums that will satisfy any interest from history buffs to sports fans.
For your dose of history, visit Capitol Hill, the seat of the U.S. government, and the Library of Congress, with its sumptuously decorated Great Hall. Don't pass up the chance to also explore the mighty White House where you'll be able to catch a glimpse of the public rooms in the East Wing. Pro tip: make sure to plan ahead and schedule a tour in advance.
On the 4th of July, Washington, D.C, is taken by American flags and bustling celebrations. Best spot in the city to watch the fabulous firework spectacle? The National Mall, a tree-lined park that is home to the Lincoln Memorial Reflecting Pool and the internationally recognized Washington Monument.
To make your trip even more memorable consider taking an evening boat tour around Washington D.C's monuments which are fully illuminated at night!
New Orleans, LA: An Atmospheric Town In Louisiana
With plenty to see and do New Orleans is a bustling town fueled by ever-endearing music venues, lively annual festivals, sparkling lakes, and gorgeous townhouses with intricate iron balconies.
Just like any other festival in this lively city, Independence Day is celebrated in New Orleans with loud parades, exciting music performances, and several parallel events. The best way to experience the city's festivities is by walking down Canal Street among street performers and vendors, as well as watching fireworks from Jackson Square.
While spending your weekend in New Orleans, make sure to visit the famous New Orleans French Quarter, walk along the Mississippi River to see its beautiful landscape, and take in some of Louisiana's most iconic landmarks.
Other must-see attractions in the city include Audubon Park, the World War II Museum, and New Orleans Botanical Garden.
Delicious food is one of the top reasons to visit New Orleans and the Big Easy is also home to many great restaurants. So make sure you go on a culinary adventure while visiting the city, and don't leave without trying delicious Southern food specialties, including the beignets from Cafe du Monde or oysters from Acme Oyster House.
A trip to New Orleans isn't complete without exploring some other parts of Louisiana as well!
Best Weekend Getaways For Labor Day | September 2022
San Francisco, CA: A Haven For Foodies
One of the best ways of enjoying the Labor Day holiday in 2022 is by going on a trip to San Francisco. Often considered one of the most irresistible cities in California, this destination has a lot to offer — from world-class museums to tantalizing shopping spots, and leafy state parks to lip-smacking global eateries. Not by chance, it's regarded as one of the best long weekend trips for this year.
First-timers shouldn't pass up the chance to spend time in Fisherman's Wharf, an iconic neighborhood that is home to Ghirardelli Square, and Pier 39, aside from offering stunning views of Alcatraz and the Golden Gate Bridge.
After you shop until you drop, enjoy one of the best things that the city has to offer: an amazing food scene that includes everything from cheap eats to fine dining. But first, check our guide with the 20 best restaurants in San Francisco and take your pick.
Some of the best things to do in September include the annual International Film Festival, the Bay to Breakers race, and the North Beach Jazz Festival.
Napa Valley, CA: Best Getaway For Couples And Wine Lovers
After having a great time in the Golden Gate City drive up to Napa Valley for a tranquil weekend in California's wine country. Located around two hours north of SF, Napa Valley is one of the best romantic getaways in Northern California thanks to its golden-hued premium wineries, boutique hotels, and stellar restaurants.
After a state-of-the-art wine tasting experience in Quintessa, a scenic 280-acre estate where five varietals (Cabernet Sauvignon, Merlot, Cabernet Franc, Petit Verdot, and Carménère) are grown, pamper yourself with some relaxing time at the award-winning Spa Solage.
To fully enjoy this romantic getaway, be sure to also go on a hot air balloon ride at sunset time, and then go on a memorable dinner at La Toque, a Michelin-starred restaurant where you can feast on superb dishes made with fresh and seasonal ingredients.
Kansas City, MO: For The Offbeat Travelers
Well-off most travelers map, Kansas City happens to be one of the best weekend trips in the US. Located on Missouri's western edge, this soulful destination is praised for its exciting line-up of events during the Memorial Day Weekend. During this holiday in 2022, the city will host for the first time Kansas City's Great Balloon Glow, a collection of illuminated hot air balloons on the grounds of the National WWI Museum and Memorial.
During the weekend, which falls during the sport's season, the city will also host several must-watch games, including the Kansas City NWSL against the Chicago Red Stars soccer match.
Aside from enjoying the city's seasonal activities, travelers can also visit the finest local attractions, from the Nelson-Atkins Museum of Art to the famous City Market, which is a favorite spot for some delicious food.
Have some spare time in the city? Then head over to the lovely city of Hermann, a German town located two hours from KC. Filled with plenty of bed & breakfast and cozy cafes, this lovely destination is a great getaway for couples!
Best Weekend Getaways For Thanksgiving | November 2022
New York City, NY: A Wonderland For The Urbanites
New York needs no introduction. One of the world's most visited destinations, NYC can be a great Thanksgiving destination, especially for the urbanites who want to experience the city's incomparable skyline, museums, Broadway shows, live music venues, shopping districts, and more.
For a perfect Thanksgiving holiday in the city, make sure to watch the iconic Macy's Thanksgiving Day Parade, which features bustling bands, scenic floats, clowns, and more.
If you're traveling to New York with kids, take them to see the city's top seasonal attractions, including the Holiday Train Show, which happens in the NY Botanical Garden, and the Bank of America Winter Village at Bryant Park, a winter wonderland that features an outdoor ice-skating rink and a European inspired open-air market.
Now, in case you're looking for a romantic spot to visit with your significant other, head to the Top Of The Rock Observatory, at Rockefeller Center. From up high, you'll be able to marvel at New York's superb skyline, bustling with city lights, and towering skyscrapers. The observation deck also offers views It offers views up and down Central Park and across all five boroughs. A true hit!
One of the best weekend getaway ideas for those who are visiting Manhattan is to rent a car and go explore the best weekend destinations in New York. From hiking in the Catskills to visiting breweries in Long Island – there is something for everyone!
Gatlinburg, Tennessee: For A Family Vacation Around Nature
If you're seeking a Thanksgiving holiday in the great outdoors, don't think twice and choose Gatlinburg as your travel destination.
Placed along the northern border of the Great Smoky Mountains, one of the most-visited national parks in the US, Gatlinburg is a great affordable weekend getaway for the Thanksgiving holiday, especially if you want to be around nature. This destination offers many opportunities for hiking, exploring beautiful waterfalls, and scenic picnic spots, making this one of the best city breaks in the US.
In case you're going on a family vacation in Gatlinburg, be sure to visit the Ripley's Aquarium of the Smokies, which is home to over 12,000 one-of-a-kind marine species.
During the Thanksgiving weekend, Gatlinburg hosts a robust lineup of special events. One of the best-most famous ones is The Great Smoky Thanksgiving Arts and Crafts Show, where Tennessee artists and craftspeople sell handcraft gifs, such as quilts, woven baskets, scented candles, paintings, and more.
For an authentic Thanksgiving feast, book a table at local restaurants like Calhoun's, The Seasons of Ober Loft & Lounge, Applewood Farmhouse Restaurant, and the Smoky Mountain Brewery.
Best Weekend Getaways For Christmas and New Year | December 2022/January 2023
Palm Springs, CA: For A Restoring Christmas In The Desert
A veritable desert oasis in Southern California, Palm Springs is the ultimate winter destination for those looking to escape the cold weather. With its low average temperature of 60 degrees Fahrenheit and an annual rainfall of about six inches, the city boasts year-round sunshine which has drawn celebrities like Frank Sinatra and Bob Hope in decades past as well as more recent travelers including John Travolta and Barbra Streisand.
If soaking up some rays is what you're looking for then head over to Tahquitz Canyon which offers incredible rock climbing and bouldering opportunities as well as a good chance of spotting bighorn sheep among its towering rocks. For those interested in stunning views, ride the Aerial Tramway for a scenic birdseye view of the desert dotted with mighty mountains and palm trees.
The city is well-known for its golf courses like Tahquitz Creek Golf Club which has been ranked the No. 18 course in America! Make sure to also visit the Living Desert Zoo and Botanical Gardens to experience the beauty of the desert's wildlife.
Art lovers can visit the Sunnylands Center & Gardens, a historic 200-acre estate featuring rotating art exhibitions, while foodies can embark on a mouthwatering culinary experience by trying the city's fantastic restaurants.
San Diego, CA: A Snowbirds' Paradise
While spending the holidays in the desert, a great idea is to explore the surrounding area and visit nearby cities. You can take the kids to the Joshua Tree National Park, or drive south until you reach San Diego. This sunny and breezy Southern California city is graced with several miles of coastline, amazing museums, and kid-friendly attractions.
Aside from beaches, gardens, and parks, San Diego also displays a showcase of bustling events during Christmas. Just don't go expecting your average sleigh ride and cross-country skiing! Rather, visitors can wander through 37 acres of illuminated plants and garden areas in the San Diego Botanical Garden. The event also hosts a display of lighted animals, laser lighting, and fire pits for the whole family.
Be sure to also visit the local natural wonders, including the La Jolla Cove, the Torrey Pines State Reserve, and the world-famous San Diego Zoo.
There's always something fun going on in this amazing city – from concerts under the stars (or sea!) to festivals that celebrate the local culture. So you're not likely to run out of things to do during your long weekend getaway in San Diego.
Weekend Getaways For Martin Luther King Day | January 2022
Colorado Springs, Colorado
One of the best ways of taking advantage of the Martin Luther King Day weekend holiday is by going on a fun-filled ski trip in Colorado. The winter in January is at its peak, making it a perfect month for hitting the slopes, or simply curling up by the fireplace with a soothing cup of hot chocolate.
And while there is a wealth of stellar Colorado Ski resorts to choose from, the Steamboat Ski Resort has got to be one of the most coveted ones. Located in Colorado Springs, this resort is well-known for its famous champagne powder snow, which creates the ideal conditions for skiing.
The ski resort features 169 miles of trails and 2,965 miles of skiable acres that are suitable for all levels, from beginner to advanced.
When not indulging in a variety of winter activities, travelers can enjoy Steamboat Springs, an atmospheric city filled with geothermal hot springs, and cozy cafes.
Weekend Getaways For President's Day | February 2022
Honolulu, Hawaii
Home to the spectacular Waikiki Beach, which is one of the best beaches in the USA, Honolulu is the perfect escape for the President's Day holiday weekend.
In February, temperatures in Honolulu are pleasant, peaking at around 27°C, making it a real joy to explore the island's attractions. Travelers can hike up to the top of Diamond Head, which offers stunning views of the Hawaiian shoreline, explore the sprawling Hanauma Bay Nature Preserve, or simply relax in one of the island's oceanfront resorts!
Frequently Asked Questions About Long Weekend Trips:
Where should I go for a 3-day vacation?
There's a wide variety of destinations that are perfect for a 3-day vacation. Some of the best getaways for a short trip include San Diego, CA, New Orleans, LA, and Myrle Beach, SC.
What are the best weekend getaways?
Filled with a wealth of things to see and do, destinations such as Key West, FL, Napa Valley, CA, and Charleston, SC, are great weekend getaway options.
6 Short Getaways under S$380 for the May 2022 Long Weekend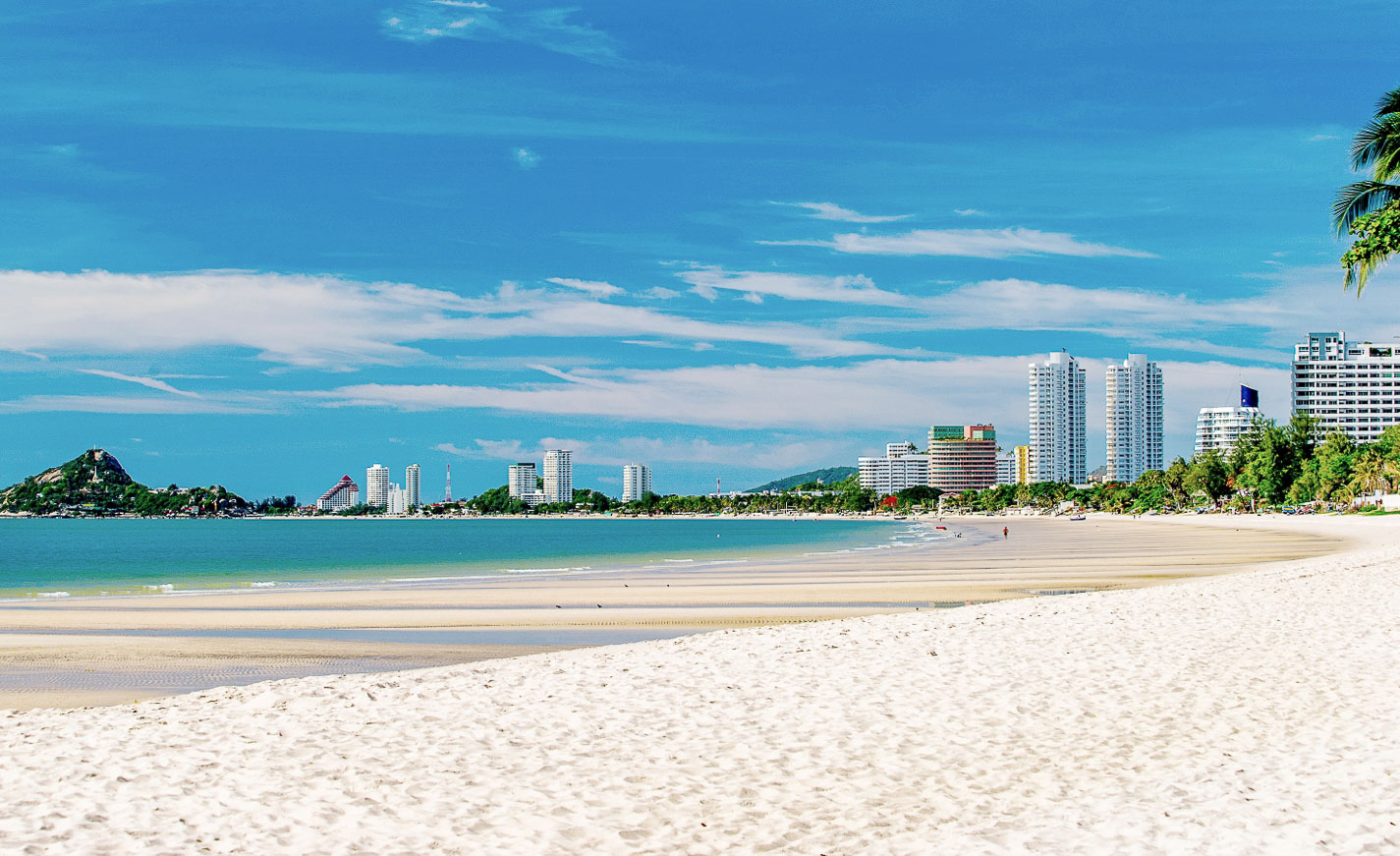 There's still time to plan your long weekend getaways out of Singapore! Read on to find out how to get up to 40% off and additional S$10 in cash on your travel insurance if you book before 5 May 2022.
VTL arrangements are finally scrapped which is perfect for the month of May as there're multiple long weekends in the month.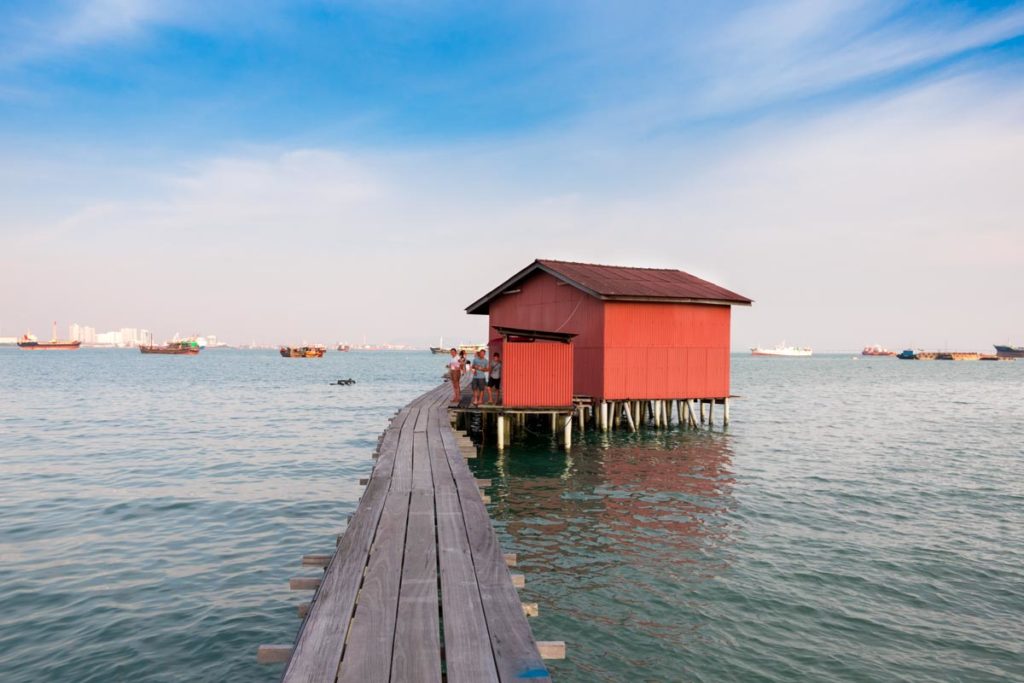 If you're feeling rusty from travel planning, here's six short to mid-haul destination ideas for your upcoming long weekend getaways.
1) Penang, Malaysia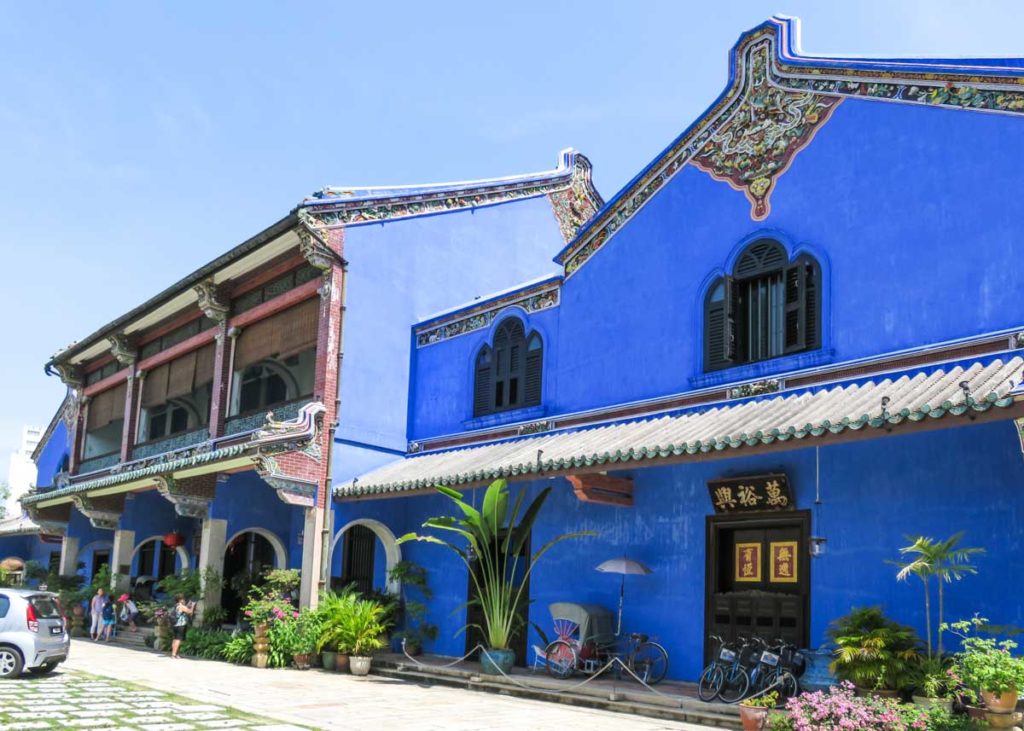 Singapore to Penang Return Flights: from S$89
With a flight time of under two hours, Penang is a top choice for a long weekend getaway from Singapore. The charming George Town is not only a treasure trove where historical artifacts stand. It's also a thriving enclave with people of different cultures and identities coming together to live as one.
Some must-sees in Penang's George Town include the historical Cheong Fatt Tze Blue Mansion, the clan jetties where generations of Chinese settlers still live, the wall murals, and the Pinang Peranakan Museum.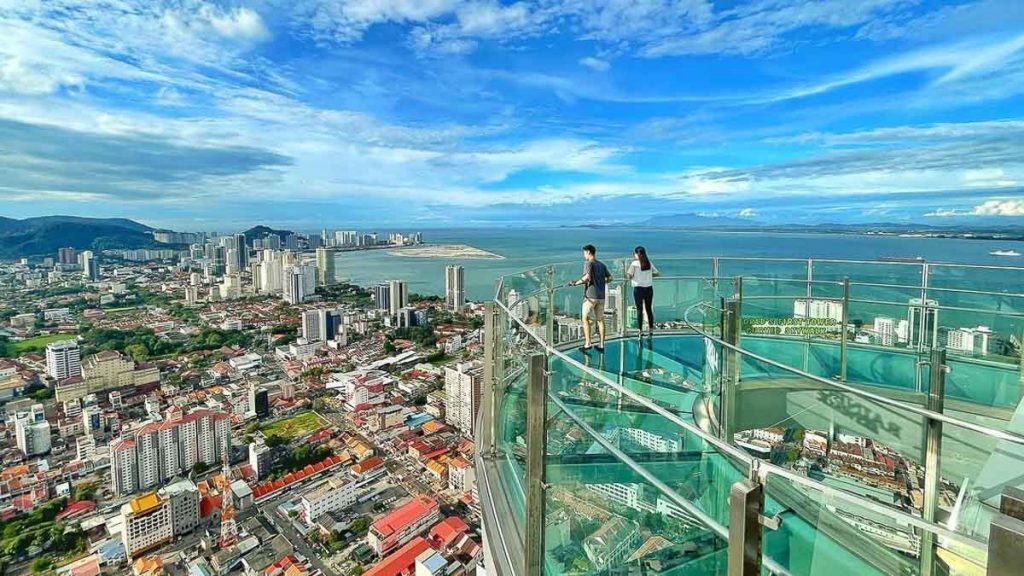 Skywalk at The TOP Penang. Photo credit: @thetoppenang via Instagram
If you're the adventurous type, head to ESCAPE Penang, a theme park with more than 40 land and water rides within the lush rainforest of Teluk Bahang.
Other fun and exciting pitstops to add to your Penang itinerary include The TOP Penang, where there's the Gravityz obstacle rope course experience and a 249-metre-high Skywalk, as well as the steepest funicular train track in the world up to Penang Hill.
2) Hua Hin, Thailand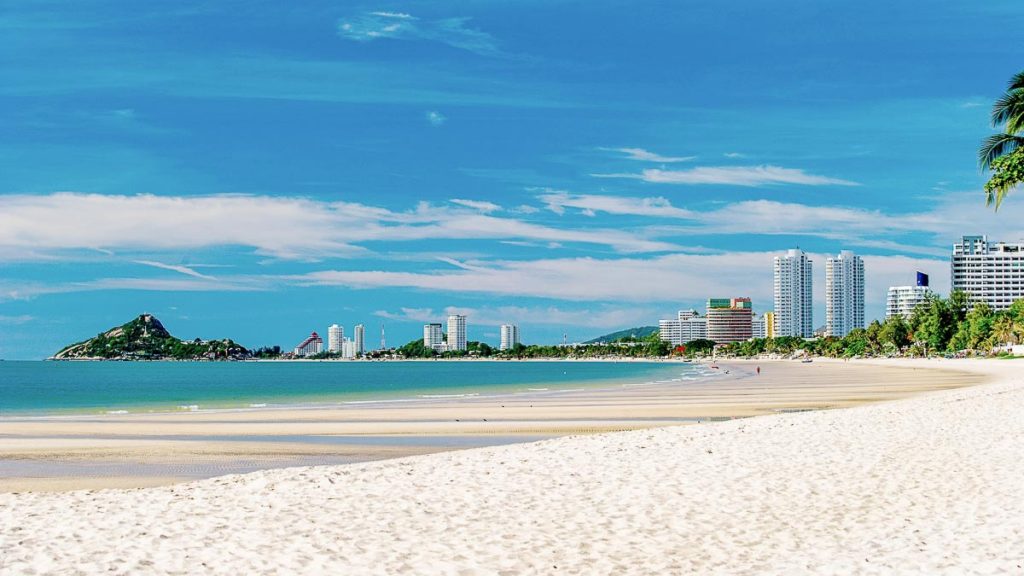 Photo credit: Tourism Authority of Thailand
Singapore to Bangkok Return Flights: from S$133
Thailand is always a good idea. For those looking for a quiet respite away from sleepless Bangkok, try Hua Hin. Just a two hours' drive from Bangkok, Hua Hin is loved for her nature spots, resorts and plentiful spa options.
For first-timers to Hua Hin, check out the pristine white-sand beaches that are often said to be comparable with those of Krabi and Phuket, sans the crowds.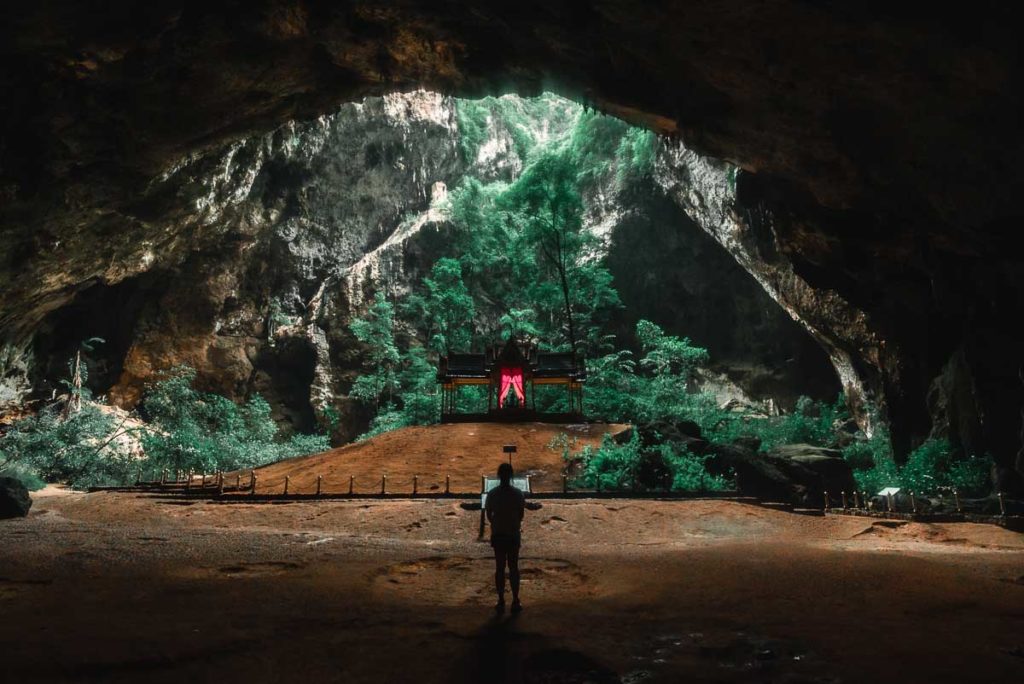 There's also the enchanting Phraya Nakhon Cave at Khao Sam Roi Yot National Park that lights up when sunlight peeks through from the opening above.
There are train and bus services from Bangkok to Hua Hin, as well as ferry services from Pattaya.
3) Perth, Australia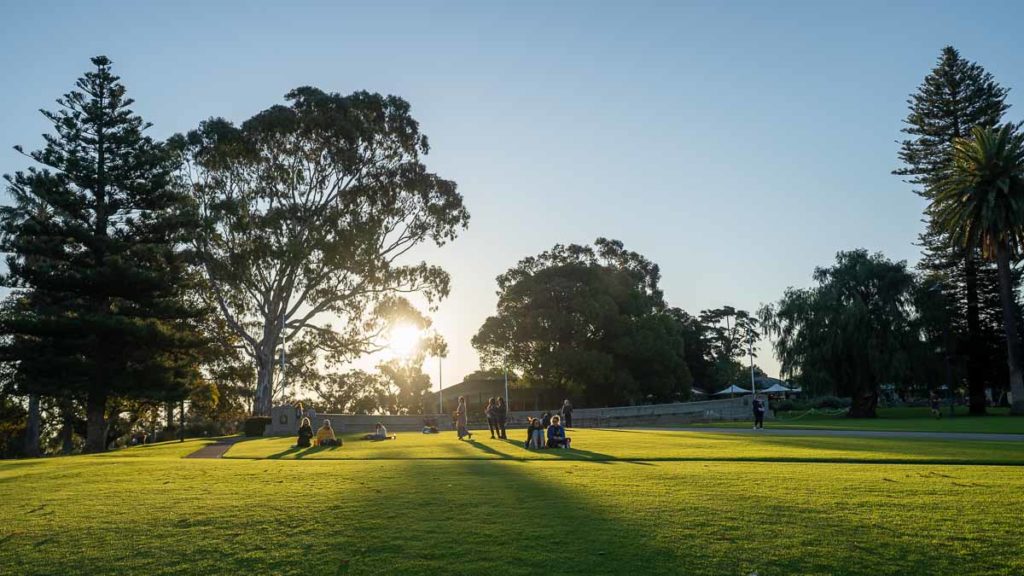 Singapore to Perth Return Flights: from S$368
Most people wouldn't think of Australia as a long weekend getaway destination. But it sure can be, with Perth just a short five-hour flight from Singapore. And the best part? Many attractions in Perth are free.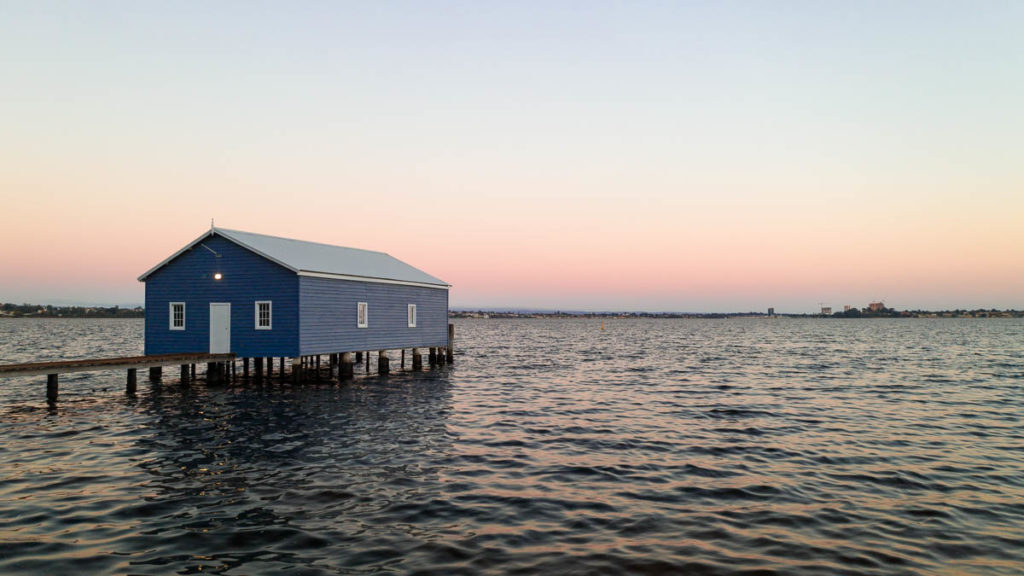 Have a relaxing stroll at Kings Park and Botanic Gardens and continue to the Perth Institute of Contemporary Art (PICA) where you can admire art pieces at your own pace. Take a relaxing walk to the iconic Crawley Edge Boatshed, better known as the Blue Boat House, on Swan River. Then grab a meal or two at Fremantle Market on the weekends and challenge your travel buddies with some old-fashioned arcade games at Palace Arcade. You can even take a day trip to meet the friendly quokkas on Rottnest Island!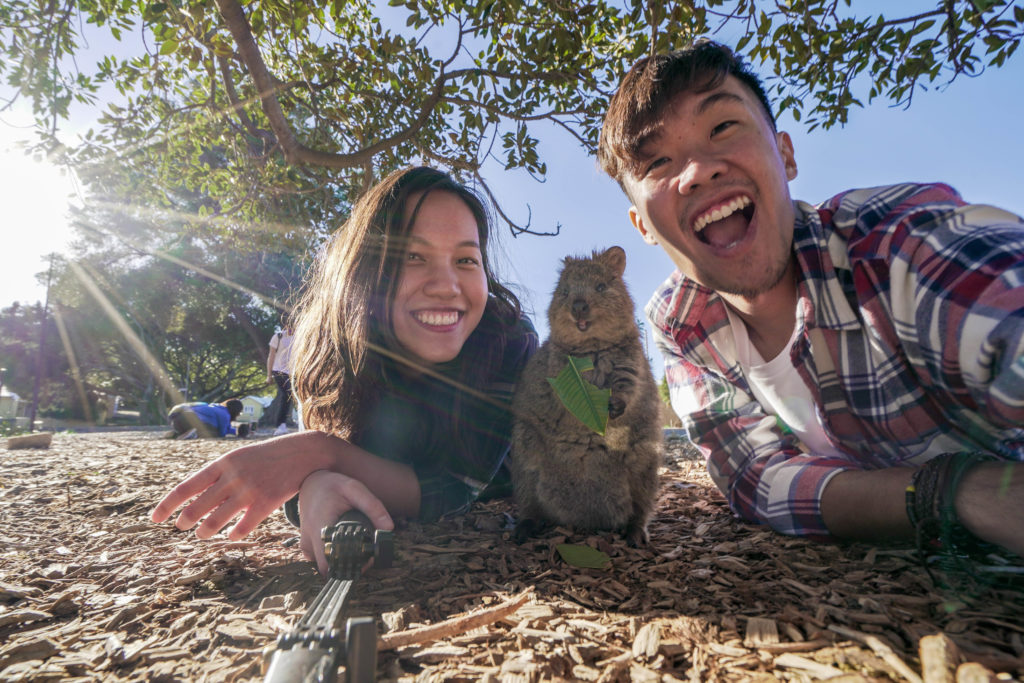 If you don't like to rush your itinerary, extend your long weekend with a few days of annual leave to explore beyond Perth. Rent a car and embark on an epic road trip from Perth to Ningaloo.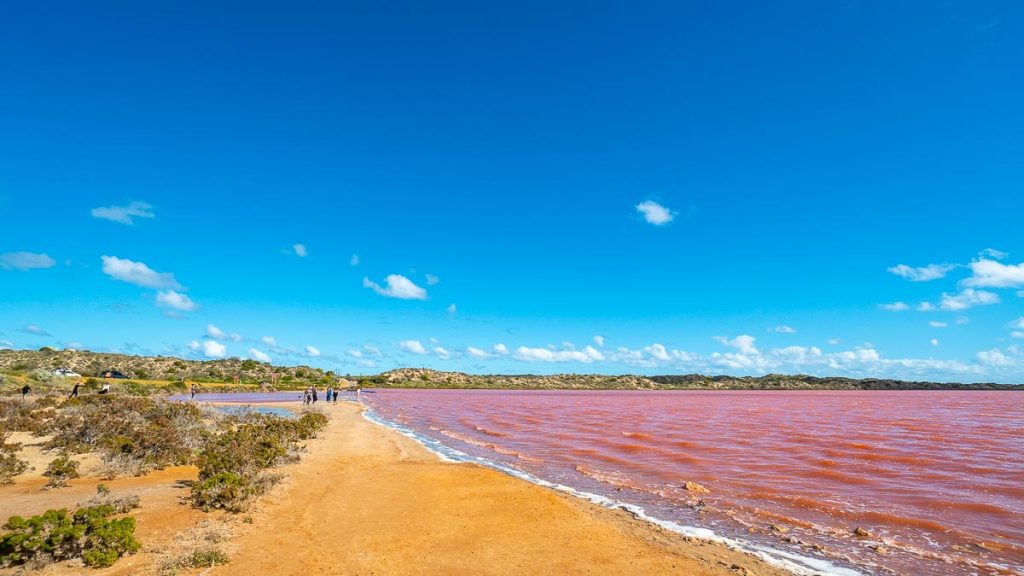 Visit some of Western Australia's most epic nature spots, including Hutt Lagoon with its striking pink waters, and Nature's Window at Kalbarri National Park.
4) Kuala Lumpur & Genting, Malaysia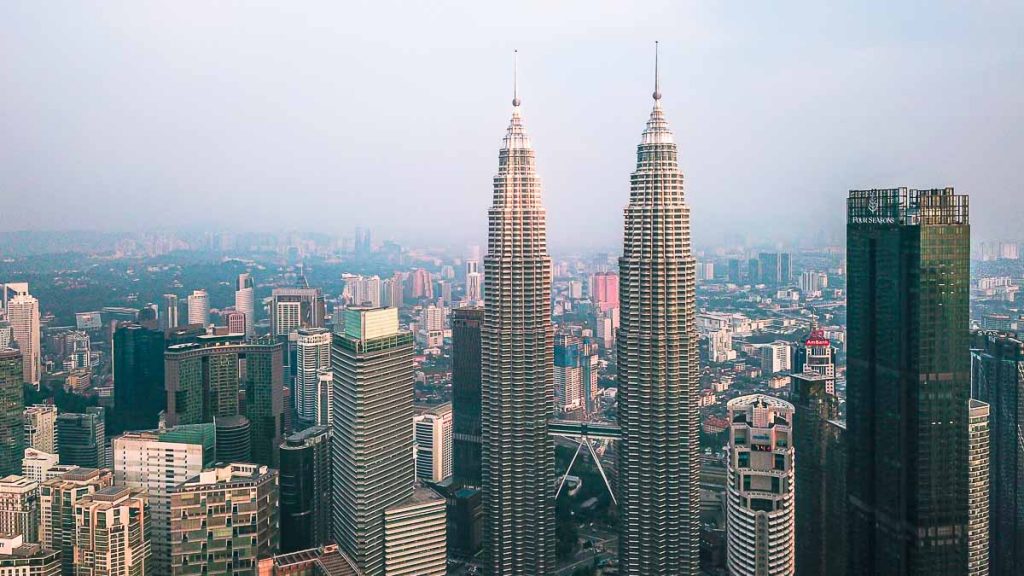 Singapore to Kuala Lumpur Return Flights: from S$80
After two years of waiting, travellers can finally cross between Singapore and Malaysia! Just a 1.5h flight from Singapore, Kuala Lumpur not only has cheap food and great shopping. There's also all kinds of fun things to do if you're seeking experiences on a budget.
If you frequent KL, you'll be familiar with Suria KLCC (Kuala Lumpur City Center) located at the foot of the Petronas Towers. Besides the high-street labels that it carries, KLCC also has an art gallery, an underwater aquarium, a Discovery Centre and a concert hall.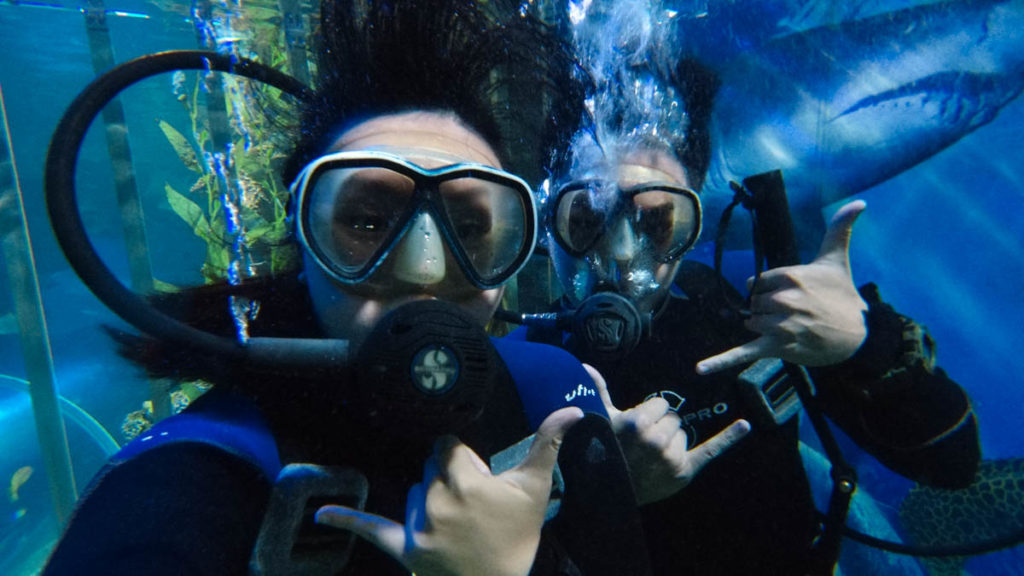 If you have more time to explore outside the city centre during your long weekend getaway, head to Batu Caves, an important pilgrimage site for Hindus. Flocks of tourists make their way there for the Instagrammable colourful steps leading up to the main cave.
Genting SkyWorlds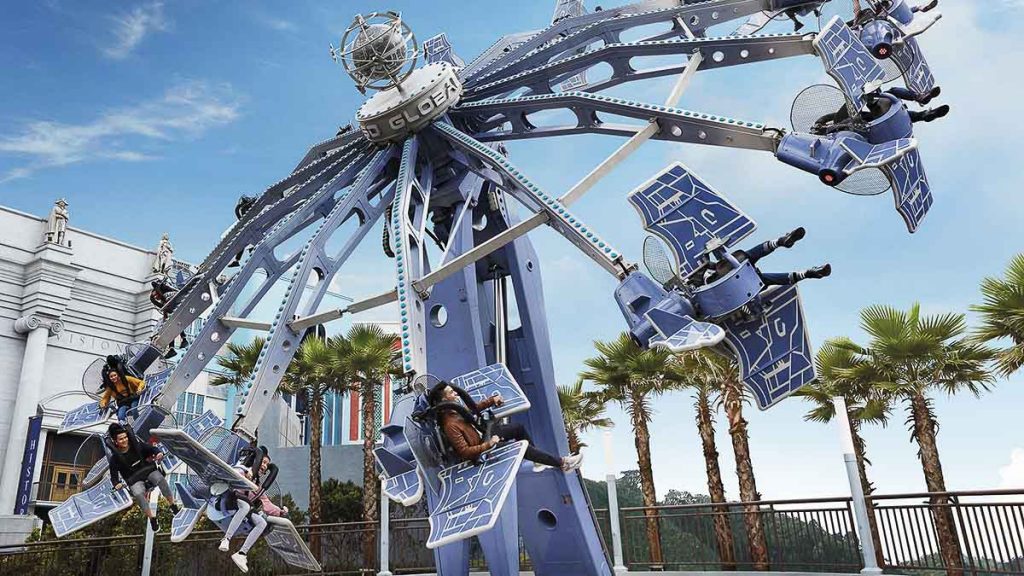 Photo credit: Genting SkyWorlds
For adrenaline junkies who can't get enough of roller coasters, a new theme park just opened in Genting, a 1.5h bus ride from KL. Genting SkyWorlds theme park has nine themed worlds with 26 rides and attractions that are suitable for fun-seeking millennials and young families too!
5) Kerala, India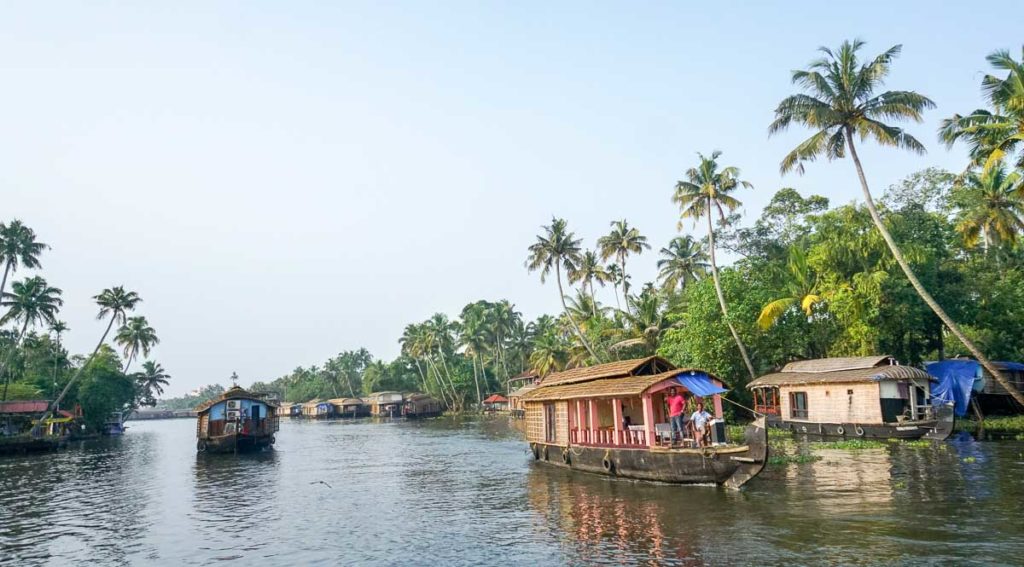 Singapore to Kochi Return Flights: from S$355
The prolonged travel hiatus has made most of us hungry for new adventures. And if you're open to seeking out new travel territories, why not India!
Kerala is a beautiful seaside destination that offers a plethora of experiences — staying in a houseboat, kayaking through the backwaters, and even camping within a tea estate. A long weekend getaway may be a little short to explore Kerala, so we'd recommend spending about a week to get the most out of this vibrant state.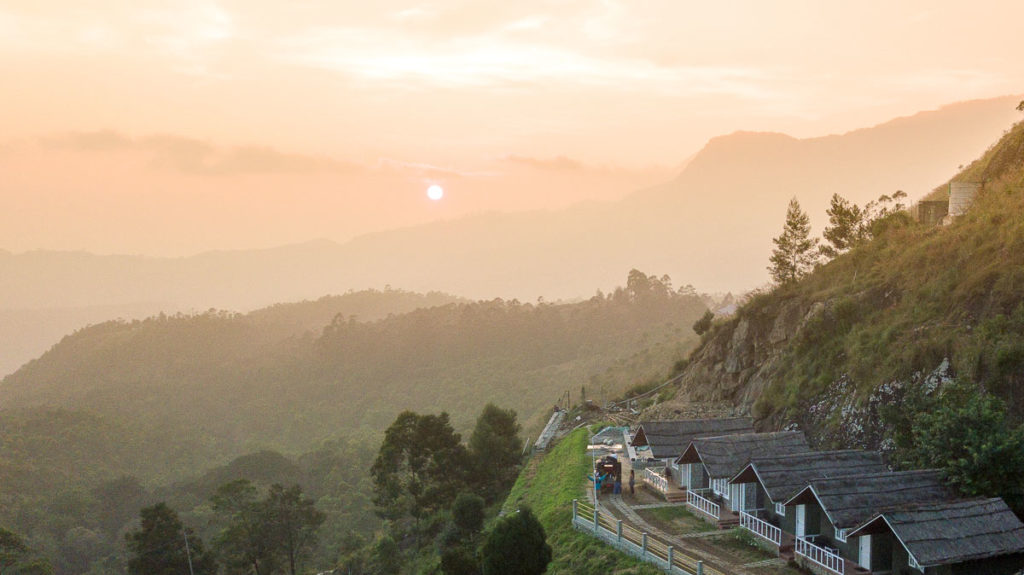 India may not be an obvious holiday destination for everyone. But if you're curious about what incredible India has to offer for travellers, read our itineraries and guides for more inspiration!
6) Queensland, Australia
Singapore to Gold Coast Return Flights: from S$377
The sunshine state of Queensland is another great destination for people who can't get enough of fun and sun.
Home to a number of popular theme parks — Dream World, Sea World, Wild 'N' Wet and Movie World, Queensland is truly a playground for fun-seekers.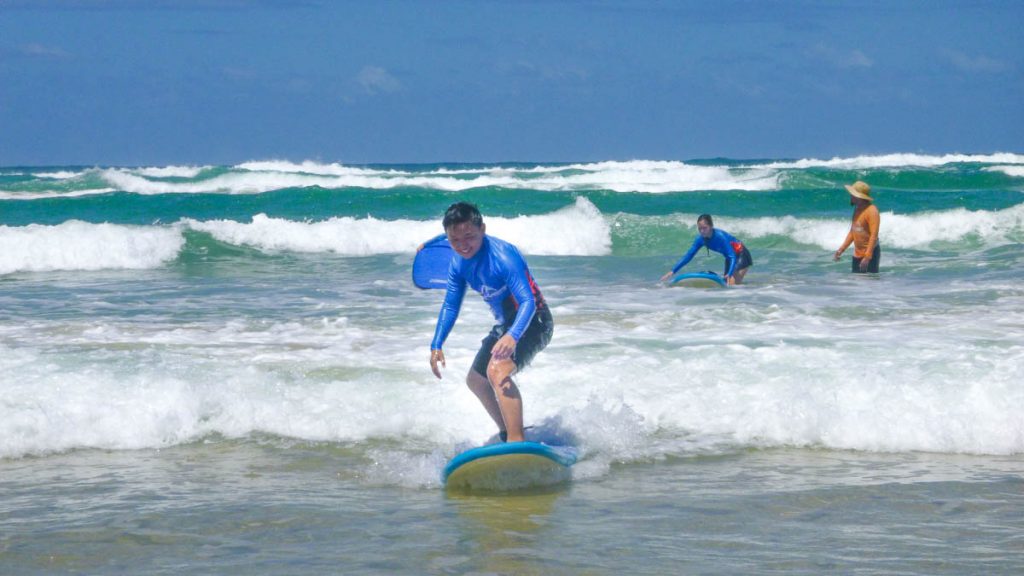 Photo credit: Get Wet Surf School
But no trip to Queensland is complete without visiting any of its famous beaches. Make the best use of your long weekend getaway riding surfs at The Spit, or dive into the Great Barrier Reef or Wonder Reef, the newest artificial dive attraction in Gold Coast.
Queensland is slightly further away, so we'd suggest this mid-haul destination if you have at least five days to spare.
Get 40% off your travel insurance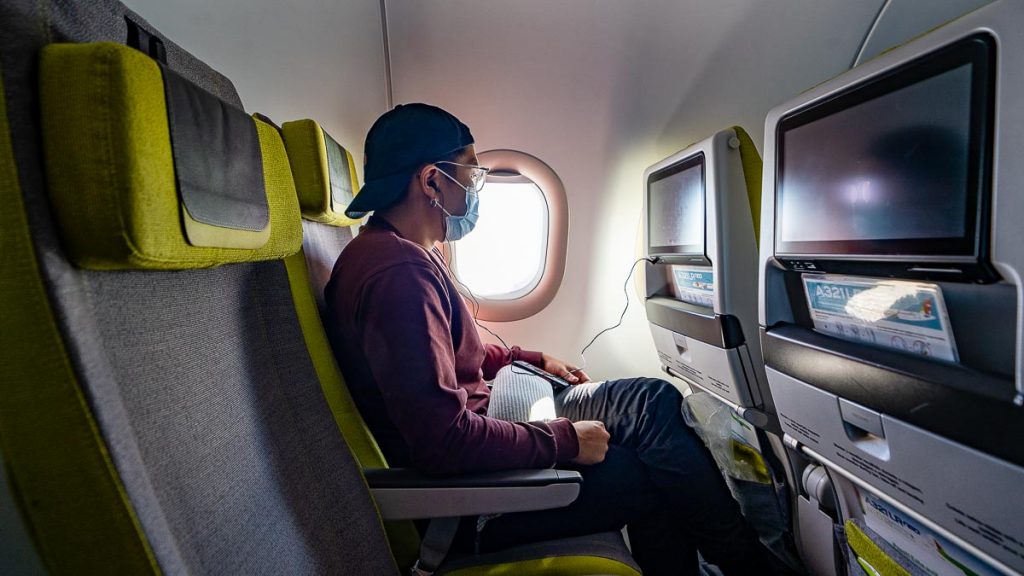 If you're not usually the type to get travel insurance, now's a great time to get yourself protected. From unforeseen delays, accidents, and not to mention getting falling sick while overseas, the last thing you want from a quick weekend away is a hefty unexpected expense. That's why we always recommend friends and readers to get travel insurance, regardless of their travel period or destination.
Starr Insurance is currently the cheapest Covid-19 travel insurance in the market, making it a good choice for weekend getaways.
From now until 5 May 2022, SingSaver is having a promotion where you can get a S$10 cash rebate with the purchase of select travel insurance plans from Starr Insurance, AXA, Allianz, FWD, or MSIG. This additional perk applies on top of any existing promotions and discounts. T&Cs apply.
Featured image credit: Tourism Authority of Thailand
Which long weekend getaway in this list is your favourite? Let us know in the comments!
Source https://blog.akbartravels.com/long-weekend-travel-ideas/
Source https://www.cuddlynest.com/blog/best-long-weekend-trips/
Source https://thetravelintern.com/long-weekend-getaways/