Pet-Friendly Travel
When it comes to pleasing furry, four-legged travelers, Minnesota knows how to keep those tails wagging.
Whether strolling the many trails and parks of the Twin Cities, dining on patios in Grand Marais, camping in the Boundary Waters or exploring vast networks of trails in Duluth and St. Paul, there's plenty to keep you and your pup happily adventuring together through this pet-friendly state.
Dog-Friendly Lodging
Many of Minnesota's resorts, hotels, bed & breakfasts and beyond aim to please both you and your four-legged family members. No matter which corner of the state you want to explore, there are plenty of dog-friendly places to stay.
Camping with dogs in the Superior National Forest / Alyssa Hei
Canine Camping
There's nothing better than nature when traveling with your pup, and there are countless dog-friendly campgrounds where you can enjoy access to Minnesota's abundant parks, trails and 10,000 lakes.
Kayaking on Bde Maka Ska at sunset / Mike Krivit Photography, courtesy Meet Minneapolis
Tail-Wagging in the Twin Cities
With award-winning parks, trails and urban lakes, the Twin Cities bring pet-friendly fun to a host of outdoor adventures.
Hike to a scenic overlook of the St. Croix River at Interstate State Park / Paul Vincent
Dog-Friendly Hikes
We can think of no better way to explore Minnesota than a hike along some of its fabulous trails with your four-legged BFF by your side. Here are six parks where you can have the ultimate dog-friendly Minnesota adventure.
Take your pups on a winter hike at Tettegouche State Park / Rick Scheradella
Frosty Fun
There's heaps of fun to encounter throughout winter: from hiking trails and skijoring adventures, to off-leash indoor playgroups and pup-friendly shops and breweries.
Plan the Perfect Winter Getaway in Minnesota
A winter getaway in Minnesota can be warm and cozy, with fireplaces, saunas, whirlpools and intimate dinners in an elegant lodge. It can also be a bracing adventure in the elements, traveling through the pristine white woods on cross-country skis, snowshoes, a dogsled or snowmobile.
Perhaps best of all, you can create your own perfect blend of indoor and outdoor pleasures, with days spent exploring the distinctly spare beauty of Minnesota's snow-covered woods and waters, and evenings taking in the warmth and comfort of a beautiful lodge, cabin, bed-and-breakfast or luxurious hotel.
Find your ideal place to stay—one focused on romance, the outdoors, family fun or pure relaxation—and make this a Minnesota winter to remember.
A winter cabin in the woods on the Gunflint Trail
Resorts
More than 350 resorts throughout Minnesota are open in winter. Most are in the northern parts of the state on lakes or rivers, but a number can be found in southern Minnesota and on the outskirts of the Minneapolis-St. Paul area.
Almost a third of Minnesota's winter resorts have on-site access to cross-country ski trails, and some rent skis, snowshoes and even snowmobiles. Gunflint Lodge on the Gunflint Trail and Cragun's Resort in Brainerd provide all three, and several ski resorts service Lutsen Mountain on Lake Superior, Minnesota's largest downhill ski area and also a top cross-country ski destination.
Other options available at the more full-featured resorts include indoor pools, saunas, a whirlpool or fireplace in the room, spas and more. About 130 of these resorts have restaurants on-site, including some of the more elegant dining rooms you'll find in the state, in beautifully remote lakeside settings.
Naniboujou Lodge dining room in Grand Marais / Spruce Creek Photography
One of the most impressive is at Naniboujou Lodge and Restaurant, near Grand Marais on the North Shore of Lake Superior. Listed on the National Register of Historic Places, the dining room's 20-foot domed ceiling and walls are covered with colorful designs in a Cree Indian pattern. The room also features a 20-foot-high stone fireplace said to be the largest of its kind in Minnesota.
Many lakeside resorts rent heated ice houses and provide gear for ice fishing. If ice fishing is your top priority, check out the fully appointed "sleeper" ice houses on some of the state's larger lakes, such as Lake Mille Lacs, Leech Lake, Lake Winnibigoshish, Upper Red Lake and Lake of the Woods.
Holes to fish through are pre-drilled on the lakes' hottest fishing spots. Top-end sleepers have bunks for up to six people, propane heat, lights, a stove and oven, a table and chairs, a restroom and drinking water.
The JailHouse Inn in Preston
Bed-and-Breakfasts
For a homier type of getaway, try one of Minnesota's nearly 150 bed-and-breakfasts. Many are in large, elegant homes or mansions with distinctively decorated rooms, often with a whirlpool and fireplace. B&Bs can be found throughout the state, with a large concentration in charming southern Minnesota river towns, such as Lanesboro, Harmony and Rushford, along the Root River in Bluff Country.
Named for the tall, wooded bluffs along the many rivers of the region, Bluff Country is rich with restaurants, craft shops and small art galleries. For cross-country skiers, the scenic and relatively easy 42-mile Root River Trail runs along an old railway route and is groomed whenever there's enough snow.
The Mississippi River towns of Winona and Red Wing are home to some lovely B&Bs, as well. The famous quality of Red Wing Pottery and Red Wing Shoes makes a visit to their respective museums and factory stores worthwhile. Winona is home to several fine art museums and galleries, and hosts the Frozen River Film Festival every February.
Other great bed-and-breakfast towns include Stillwater and Taylors Falls on the St. Croix River, and Duluth, Grand Marais and Two Harbors on the North Shore.
Hewing Hotel in Minneapolis' North Loop / rau+barber, courtesy of Hewing Hotel and Meet Minneapolis
Hotels
If your top priority is indoor fun—whether for romance, family time, or exploring the city from a plush home base—Minnesota's hundreds of hotels have a huge range of amenities and services. If you're traveling with the kids, many hotels and motels have indoor pools, and more than a dozen have waterparks, where all-day passes are included in the daily rate.
For an urban escape, hotels in downtown Minneapolis and St. Paul are connected to a fully developed skyway system, which offers access to a wealth of shopping, restaurants, entertainment and more without the need for a coat and mittens. Downtown St. Paul's skyways lead to the renowned Minnesota Children's Museum and Science Museum of Minnesota, popular with kids of all ages.
Duluth and Rochester also have hotels on skyways leading to popular destinations, and Rochester's are augmented by underground tunnels.
It's always 84 degrees at Great Wolf Lodge in Bloomington
Then there's Bloomington's Mall of America, now with two hotels on-site and many others nearby offering frequent shuttles to the mall. The vast center offers a dizzying array of hundreds of shops and stores, restaurants, movie theaters, plus miniature golf, Nickelodeon Universe amusement park and Sea Life Minnesota Aquarium, all under one roof.
Gaming lovers can choose from more than a dozen casino hotels and resorts throughout the state, with slot machines, blackjack, poker and other card games. Many have multiple restaurants, pools, whirlpools, saunas, spas, and nightclubs with live entertainment.
Inside a camper cabin at Whitetail Woods Regional Park in Farmington / Paul Vincent
Winter Camping
There are ways to stay warm and comfortable while camping in winter, such as camper cabins with heat and electricity in many state parks, and Mongolian-style yurts—large domed canvas-covered tents with wood floors, beds or cots available at select resorts and state parks.
Boundary Country Trekking on the Gunflint Trail offers yurt lodging as well as fully outfitted yurt-to-yurt (or lodge-to-lodge) ski trips. You can rent the yurt and ski or snowshoe in with your own gear, or take an outfitted trip where the hosts deliver gear to the yurt and personally prepare or bring in homemade meals. A favorite is the Mongolian fire pot dinner—a sort of fondue of vegetables and meats cooked in a savory broth over charcoal.
Fenske Lake Cabins near Ely has a large, luxurious yurt on 40 acres at the edge of the Boundary Waters, accessible by ski or snowmobile. White Wilderness Sled Dog Adventures hosts dogsled trips of varying lengths with lodging in a yurt, also on the edge of the Boundary Waters.
The Minnesota Department of Natural Resources has yurts that sleep up to seven at Afton and Glendalough state parks and Cuyuna Country State Recreation Area. More than 20 state parks have camper cabins available year-round, many of which are heated and have electricity. All have a fire ring and grill. No cooking is allowed inside the cabins except in crockpots.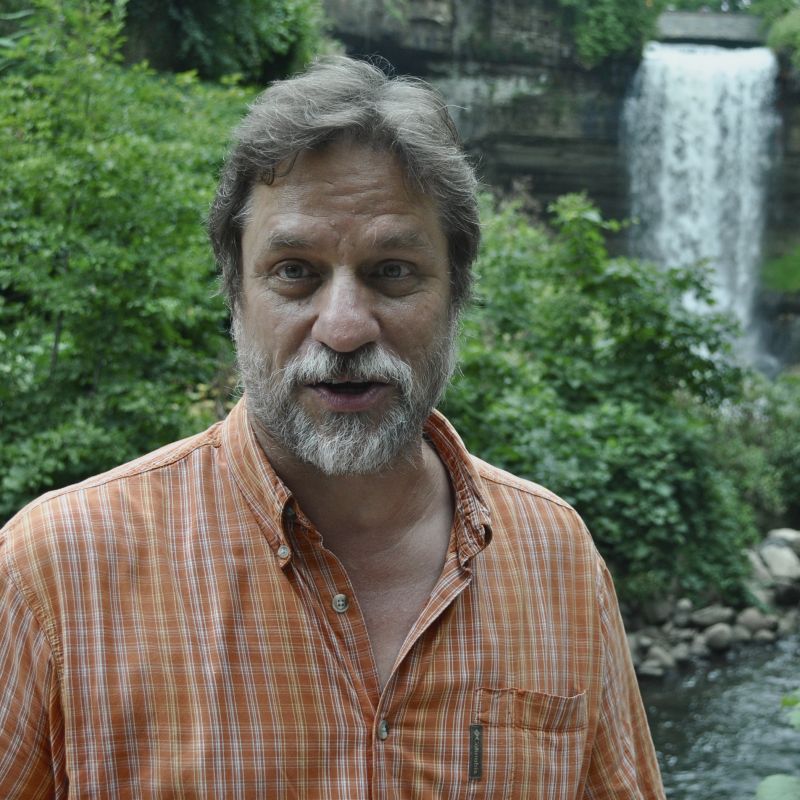 James Riemermann is a retired writer and editor. Raised in St. Paul, he's a city boy who feels more at home in the woods. Sitting by a campfire on the shore of a quiet north woods lake is his idea of paradise.
How to Spend Two Days in Minneapolis
You've got 48 hours in Minneapolis and you want to see it all. But with such limited time you may be feeling overwhelmed about where to start. If you're unsure how to plan your two-day trip, here's an introduction to the city's best spots. Use this as a guide of the places that will give you the true Minneapolis experience.
Day 1
Morning
It's hard to say no to a bagel for breakfast and the made-from-scratch ones at Rise Bagel Co. are irresistible. The founders of this local shop traveled to many different "bagel meccas" to find inspiration for their unique recipe. Get a classic bagel and spread or try one of their breakfast sandwiches, like the "Artisan" (organic egg, bacon, Havarti, arugula, rosemary butter, apple mustard).
Next up learn about the fascinating history of Minneapolis and its flour milling industry at the Mill City Museum. This historical spot will not only will fill you up with knowledge but at the end of the tour you will catch a glimpse of some spectacular views of downtown. It's definitely one of our favorite Minneapolis must-sees. When you are done make a stop at the Guthrie Theater, right next door. There you can visit the amber room and the endless bridge (part of our most instagrammable places) to see even more cool perspectives of the city's skyline and the Mississippi River.
Afternoon
If you're around during summertime on a Saturday you'll be lucky enough to catch the Mill City Farmers Market in this area as well. Get lunch here at the many local vendors and check out activities like cooking classes, yoga, demonstrations, story tellings, tastings and live music.
Another great lunch option in the area is Zen Box Izakaya. Keep your tummy and your wallet happy at this affordable Japanese comfort food eatery. Get yourself a hearty bowl of ramen and a couple pieces of sashmi on the side. Afterwards stroll down to the Stone Arch Bridge and walk near the Mississippi River. One of Minneapolis' more popular areas for tourists and locals alike, you'll find plenty of reasons to stop and admire the city views here.
Prefer to get your steps in while shopping? Then you'll need to make time for one of the city's most concentrated shopping destinations,the North Loop Neighborhood. Get in on the local boutique action with places like D.NOLO (fashion-forward women's clothing and more), Grethen House (upscale women's fashion and accessories) MartinPatrick 3 (sophisticated Men's clothing), James & Mary Laurie Booksellers (collection of used and out of print books), and more.
Evening
If you're starting to get hungry but not quite done shopping, head over to the Lake Street neighborhood. Both the Midtown Global Market and Mercado Central have a substantial amount of shopping options in and around their food courts, including apparel, jewelry, art, groceries, books, alcohol, and a wide variety of home goods. Lake Plaza is another food court and bazaar catering to the Hispanic community, with 84 food and retail vendors.
Otherwise, Eat Street in the Whittier neighborhood is the place to be when it comes to international flavors. German, Greek, Vietnamese, Chinese, Jamaican, Mexican you'll find it all along Eat Street. Once you've made your pick and given your taste buds a ride, end the night with a treat at The Copper Hen Cakery & Kitchen. Their cakes and dessert menu is the perfect way to sustain a sweet tooth.
Day 2
Jucy Lucy photo courtesy of Jason Tesauro, @themoderngent
Morning
Hi-Lo Diner for breakfast will get your busy day off to a great start. A classic diner experience with all kinds of breakfast favorites. If you're undecided on what to try, the popular Hi-Tops, are a menu item people rave about. Because who doesn't like a donut loaded with a combination of sweet and savory toppings? Then head across the street to Dogwood Coffee Bar for some locally roasted coffee drinks.
Enjoy a breath of fresh air by walking the trails of Minnehaha Regional Park and eventually land at Minnehaha Falls, where the view is memorizing. Even in the middle of winter this is sight to see. The falls freeze and the water turns into massive icicles making everything look majestic.
Afternoon
You can't leave Minneapolis without trying a Jucy Lucy burger from Matt's Bar. This burger is made by placing cheese in the center of the patty, making sure your burger oozes with melted cheese in every bite. It's one of the foods Minneapolis is known for and shouldn't be missed.
Dedicate the afternoon at the home of one of Minneapolis' most iconic sights. The Spoonbridge and Cherry sculpture at the Walker Art Center is the most famous piece of art in the sculpture garden, appearing on Instagram feeds all over Minneapolis. Stroll around the free garden and admire the more than 40 works of art. The Walker Art Center itself is a modern art lover's paradise, bringing together diverse contemporary works on display.
Evening
End your night at one of the many restaurants in the Northeast neighborhood of Minneapolis. Then grab a drink and reflect back on all the memories you made in this great city. The craft beer scene has landed on Northeast Minneapolis hard. There are more than a half dozen breweries, distilleries and even the odd cidery, including numerous tap rooms serving it all. It's a great area for a dedicated night in a craft beer bar sampling beers from across the neighborhood.
The dizzying options include the 612 Brew and its enormous indoor, wood-brick space and a small, atmospheric stone amphitheater outside. They keep about 10 of their products on tap at any given time. Bauhaus Brew Labs serves a German-American beer hybrid in their busy taproom which hosts events like film screenings, trivia and live music. Indeed Brewing Company has two taprooms, serving pints of their flagship Day Tripper Pale Ale, IPAs, "experimental brews," and the Wooden Soul series of wild, sour and barrel-aged beer. Finally, there is Sociable Cider Werks, for those who like a little apple zing with their brewery explorations.
Travel a little outside of the Northeast neighborhood and find other unique brewery spots. You may want to try Surly Brewing, their local brews are usually a preferred choice among locals. The atmosphere is relaxed, so hang out and sip your beer at the communal table or head upstairs for some specialty pizzas. Nearby, is a whiskey distillery that hosts one of the top whiskey makers in the world. Selling both American and Irish whiskeys, O'Shaughnessy Distilling Co. is a one of a kind experience. Enjoy your glass in comfort and class in their lounge type environment.
Another fun spot to end your night at is La Doña Cervecería, where you'll find them brewing a collection of authentic beers inspired by both Latin American and Minnesota culture. The space hosts plenty of live music, dancing and even some outdoor soccer tournaments.
Source https://www.exploreminnesota.com/pet-friendly-travel
Source https://www.exploreminnesota.com/article/plan-perfect-winter-getaway-minnesota
Source https://www.minneapolis.org/things-to-do/itineraries/two-days/