Overseas Adventure Travel (O.A.T. Tours)
Travel Style: Culturally immersive and local experiences. Walking between 3-6 miles a day.
Tour Types
Regions
Compare with Overseas Adventure Travel (O.A.T. Tours)
How well do you know the world?
Overseas Adventure Travel (O.A.T. Tours) Reviews & Ratings
My favorite OAT adventure
I went to this adventure with my sister-in-law and we had the absolute best time! Our guide were all amazing and our trip leader Martin was exceptional! My sister-i-.
We visited Panama on this trip with OAT
We visited Panama on this trip with OAT including walking through El Chorrillo neighborhood and listening to the stories of the survivors of the US invasion. We woul.
India was on my bucket list.
India was on my bucket list. I have travelled with OAT many times and knew if any company could show it to me properly it was them. The trip surpassed any expectatio.
This trip has been one of the best with OAT so far
This trip has been one of the best with OAT so far. The sightseeing, food, and most of the accommodations were very good. Our tour guide, Anuja Skaria, was absolutel.
Interesting travel
We thoroughly enjoyed our trip led by a fantastic leader – Pum from Thailand. He was an excellent mentor for all of the local guides and allowed them to lead in thei.
Introducing the new FlexiTrip
Choose from 23 top travel companies
Save $600 off trips to every continent on earth
Redeem anytime before 2023. Last minute changes OK
Cancel any time
Editoral Review of Overseas Adventure Travel (O.A.T. Tours)
Founded in 1978, Overseas Adventure Travel specializes in small group and small ship adventure tours. Overseas Adventure Travel (OAT) is now part of the Boston-based Grand Circle Corporation, which also includes Grand Circle Travel and Grand Circle Cruise Line.
Quick Facts
Founded in 1978
Very welcome to solo travelers – Free or low single supplement
Average Tour Price – $4,538
Average Tour Duration – 15 Days
Small Groups – between 10 and 16 travelers, max of 24 on small ship cruises
Travel Style – Culturally immersive and local experiences. Walking between 3-6 miles a day
Age Range – Primarily 50+
What Makes Overseas Adventure Travel Stand Out?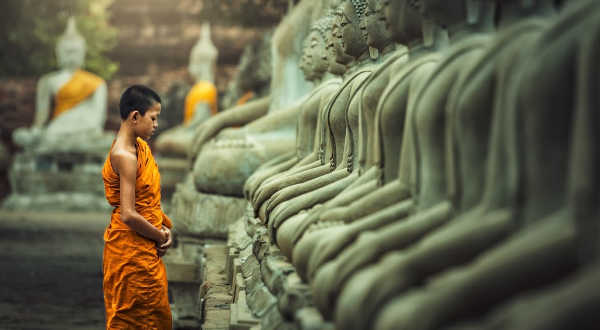 Overseas Adventure Travel is solo traveler friendly. They offer free or low single supplements. OAT understands that solo travelers desire to follow their own schedule, desires and needs. They help handle all the details to make sure your trip is affordable, easy and enjoyable.
A major focus of OAT is cultural immersion. Travelers can expect to visit local schools, churches, and homes (where you might be treated to a home-cooked meal). Experienced guides — all fluent in English — lead groups off the beaten path when possible.
OAT strives to give back to the world they send travelers around. A portion of all proceeds goes to the Grand Circle Foundation, which supports cultural and educational programs in the countries visited.
Who Will Enjoy Traveling With Overseas Adventure Travel?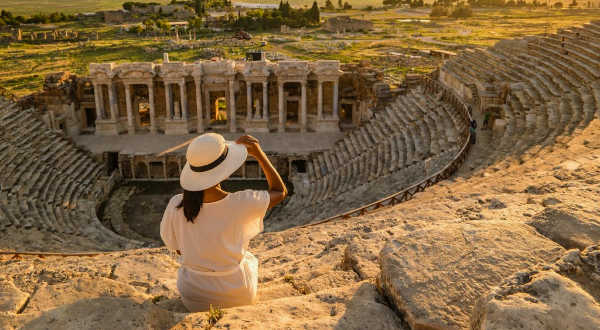 OAT specializes in small group tours around the world serving Americans aged 50 and older. They appeal to the old fashioned – the fact that they still offer a physical catalogue is testament – and their travel style reflects an appreciation of the classics coupled with an adventurous spirit to explore each destination deeper and from a local perspective.
Overall, prices fall into the moderate range, and are especially a bargain for solo travelers, who can save substantially by not having to pay for single supplements. Accommodations are designed to be both comfortable as well as unique and in keeping with the local spirit of the destination. If your hostelling days are over but you feel too adventurous for a standard hotel, OAT will be a great company to travel with.
OAT travelers are those with a passion for culture. They don't just want to see a destination, they want to experience it. For these travelers, spending a day in a Maasai village in Kenya, eating dinner with a local family in Chile's oasis town and interacting with local musicians at the bustling Libertad Plaza in San Salvador, Belize is a welcomed adventure.
Top Destinations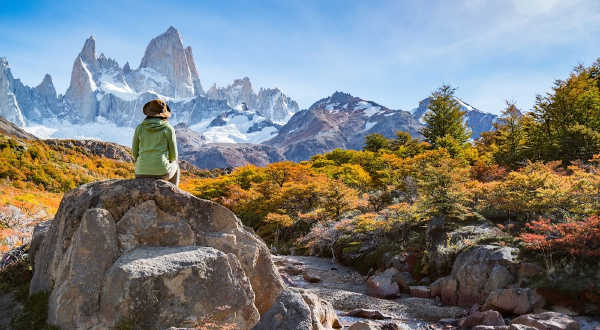 OAT operates tours all over the world, specializing in remote, off the beaten path destinations. African safaris are an especially popular offering, though you can also travel to Japan, India, Peru, Iceland, Vietnam, Albania, or Morocco, to name just a few of its far-flung destinations. OAT also runs small-ship cruises through the Galapagos, on the Amazon, and along the Turkish coast.
OAT Travel Style
With Overseas Adventure Travel you'll find a combination of transportation and accommodation styles, but all with an element of comfort. Groups are small, with a max of 16 (24 on small ship cruises).
Accommodations vary, but generally favor being local and non-traditional over a basic centrally located hotel. Their exact words are "emphasis on authenticity, rather than amenities".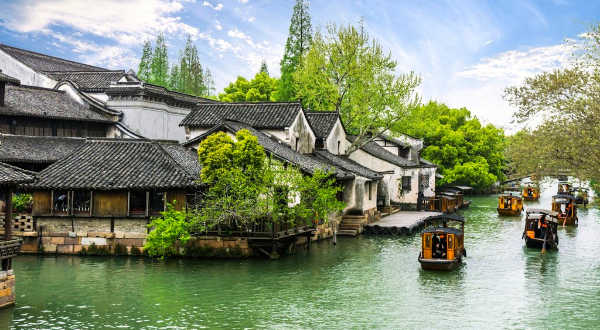 Their style is all about unique and meaningful cultural interaction. While you'll learn the history and see the famous sights, their true focus is about people and connections. This means you'll enjoy meals with local families, like you're just a friend over for dinner; visit schools and see the amazing work being done in small communities. The visceral understanding and perspective that comes from learning to cook traditional meals and make traditional crafts is what you'll find on an OAT tour.
Why Choose a Tour with OAT?
OAT offers a unique up close and personal experience, guaranteeing that its groups will never exceed more than 10-16 travelers. A spirit of spontaneity is part of what makes traveling with OAT special, as they strive to take advantage of every interesting opportunity during a trip.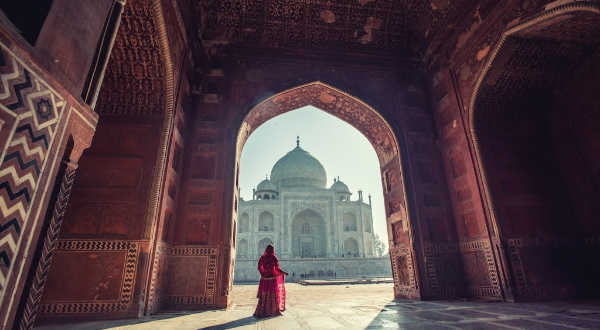 Traveling with Overseas Adventure Travel allows for an in depth cultural travel experience in comfort. Many opportunities exist for travelers to find deals, and it's a great way to meet new friends in a similar age range.
If you traveled extensively in your youth and are not ready to slow down, but perhaps are looking for a few more logistical ducks to be taken care of for you, OAT could be the perfect fit. They offer a variety of options for more independent minded travelers, as well as ample free time to explore and plan your own adventure during cruise port stops and on their group tours.
Alternatively, if this is your first travel experience, OAT will be a great starting point. You'll gain cultural insights, meet locals, as well as hit on all the best tourist sites that provide cultural and historical context to your destination.
Overseas Adventure Travel Covid Safety Precautions
Through December 31st 2020, Overseas Adventure Travel is offering Risk Free booking. You can transfer your departure with all change fees waived.
Some countries are beginning to reopen to international visitors with entry restrictions while others have remained closed. Stay up to date and see a full list of which countries are open »
Unlock Community Benefits
Travel better together
Save favorite trips and itineraries
Get insider insights
Receive personalized recommendations
. and much more
More Details
Solo friendly
Activities
COVID-19 Travel Safety
COVID-19 is still affecting travel around the world but more countries continue to reopen and adjust travel restrictions and requirements. We recommend reviewing the following Travel restrictions & safety measures by country resource before planning or booking your trip to ensure you understand risks and logistics.
See the Full list of Covid-19 travel resources – all updated regularly given the fast changing environment.
And check out everything you need to know about how vaccines are affecting travel , including which countries open to fully vaccinated travelers.
Ready to travel?
See the Countries reopening for tourism updated list to find your next destination.
Consider booking a Custom or Private Trip for the peace of mind that comes from working directly with a travel expert, who can plan ahead for safety and assist you during the trip if any complications develop, plus gives you more freedom and flexibility with your itinerary.
Buy a FlexiTrip – save money (and stress) on your next post-COVID trip
Travelstride featured in
About the company
Overseas Adventure Travel offers unique small group adventures worldwide to Americans over 50. By land and sea, we explore on—and off—the beaten path with a resident OAT Trip Leader, immersing ourselves in local cultures, sampling unique modes of transportation, and staying in authentic lodgings that reflect the essence of your destination. Grand Circle Small Ship Cruises serves both our GCT and OAT brands with an award-winning fleet known for exceptional value and high-quality experiences in Europe, Asia, Africa, and South America. Custom-designed according to our travelers' specifications, our fleet includes 50+ small river and ocean-going ships that we own or privately charter.
Grand Circle Corporation is a global enterprise—comprised of a family of travel companies—committed to changing people's lives by offering high-impact experiences to our travelers and building local communities through philanthropy, social entrepreneurship, and volunteerism.
Simply by traveling with OAT, you support the work of the nonprofit Grand Circle Foundation, which was created with the mission of changing people's lives through travel—both those of our travelers, and of the people who welcome us so warmly into their homelands.
Journey with the Leader in Adventure Travel and Watch Your Dreams Take Flight: It is the stuff of dreams: gazelles bowing to lap at a glassy pool in the Serengeti as the vast sky turns purple with night, the tiered splendor of the Himalayas, rising behind a Tibetan monastery. Dreams like these are everyday realities for OAT travelers, thanks to the principles which ground every OAT adventure: value, choice, discovery, and carefully paced itineraries.
Our Value puts your travel dreams within reach: OAT can help you realize your travel dreams for a lot less than you thought possible. Together with our regional offices located throughout the world, we've been able to establish long-term relationships with many local vendors and hotels. Buying direct brings down our costs—and allows us to pass the savings on to you. And negotiating directly for hotel space also allows us to secure as many single room allotments as possible for our solo travelers. That way, we can also extend our great value to solo travelers. In fact, we offer the best value for solo travelers, guaranteed.
The Choice is yours: You'll always have plenty of choices with OAT. We offer you a breadth of awe-inspiring travel destinations—from the peaks of the Andes to the sweeping desert sands of the Sahara to the rugged natural beauty of Iceland. You'll also enjoy more trip extension choices than ever before—like hiking to ancient monasteries in Bhutan or discovering the Moai monolithic rock statues on Easter Island. You have plenty of choices within each adventure, too, including several interesting optional tours. And the free time we've woven into our itineraries allows you plenty of opportunities for independent exploration. You can shop, unwind, perhaps linger at a sidewalk café, visit an interesting gallery or museum, or explore a cobbled street that caught your eye earlier in the day. You can do as much or as little as you want on an OAT adventure—the choice is yours.
OAT Difference
Adventure Travel: Adventure travel with OAT is a journey beyond the familiar, one that takes you into the very heart of a destination—to meet people where they work and live.
OAT Advantages: Journey with the leader in adventure travel and watch your dreams take flight, thanks to the principles which ground every OAT adventure: value, choice, discovery, and carefully paced itineraries.
Small Groups, Big Discoveries: When you discover the world in an OAT small group, you'll journey off the beaten path to the places the big tour groups miss—and enjoy an intimate, discovery-filled adventure filled with personal connections, shared experiences, and treasured memories.
Trip Leaders: No matter where in the world you venture with OAT, you'll have one of our resident, expert Trip Leaders by your side. All are fluent in English and possess the skills, certification, and experience necessary to ensure an enriching adventure.
Airport Transfers: We've listened to your feedback, and will now offer international airport transfers to and from your hotel to our travelers who choose to purchase their own airfare on OAT adventures as part of our Personalize Your Trip program, which allows you create the OAT adventure that's right for you.
Personalize your trip: OAT travelers have long expressed the desire to decide exactly where they're going, how they get there, and when they wish to leave. That's why we developed a variety of choices that enhance the value of every trip we offer, allowing you to create the adventure that works best for you.
Traveling solo? Enjoy your own room or cabin—at no extra cost: You're in control of your travel dreams—and we're making them more affordable than ever: Maybe you prefer the freedom of solo travel—or maybe you and your usual traveling companion can't agree on a destination. Whatever the reason, you don't have to put your travel dreams on hold. When it's time to go it alone, you'll never pay a Single Supplement to have your own room or cabin with OAT.
Overseas Adventure Travel website (Reviews 2022)
You must have come across the Overseas Adventure Travel website if you're a travel enthusiast. Read full details; login, signup process and customer reviews.
In simpler words, OAT is a tour planner/operator. OAT helps Americans go on global tours around the world (Africa, Arctic Asia, Central, and South America, Europe, Australia, and New Zealand).
The company plans everything for their traveler, including itineraries, adventure activities, and related administrative facilities. If all of this sounds interesting to your ears, keep reading to discover more about this incredible travel operator.
Table of Contents
About oattravel.com
If you visit the Overseas Adventure Travel website, you will get to know that it's a part of Grand Circle Corporation. Regarding GCC, it is based in Boston and has a chain of travel companies. OAT was founded in 1978 by Judi Wineland. It has since been a pioneer of exploration on the route seldom explored and remains the most renowned brand for visitors seeking the authentic charm of a place.
They believe their success with tour planning can be attributed to their policy on taking people in small groups. Therefore, if you're opting for a trip by land, you'll be included in a group of 10-16 travelers only. On the other hand, if you plan to experience ship travel, you'll be put in a group of 10-24 people. What's more surprising is they plan adventures for Americans 50 years of age or older.
Furthermore, they stray off the tourist trail, indulging the travelers in different traditions, experiencing novel methods of travel, and living in local hotels that capture the soul of that place. What's more interesting is they give their passengers access to a wide range of complimentary amenities that their rivals do not. So, irrespective of the type of excursion you select, you'll be a part of an amazingly compatible group of passengers.
Specifications
| | |
| --- | --- |
| Website | https://www.oattravel.com/ |
| Industry | Travel Arrangements |
| Address | 347 Congress St., Boston, MA 02210 |
| Social Media Presence | Facebook, Instagram, LinkedIn |
| Year of Establishment | 1978 |
| Umbrella organization | Grand Circle Corporation |
| Type of company | Private |
| Founder | Judi Wineland |
| Reservation request | (800) 955-1925 |
| Reservation queries | (800) 221-0814 |
| Regional Counselor Contact | 1-800-955-1925 |
| Email | Support@oattravel.com, Air@oattravel.com |
| Number of employees yet | 1,001-5,000 |
Oattravel account
If you want to have an Oattravel.com my account, follow the below-given steps.
Visit oattravel.com
Select "Create an account."
You can register or create an account using any of the 3 options- Mail Id, Contact number, or Customer number.
Once you fill up this space, all you need to do is click the "Enter" option.
Fill up your "Title" and "Name" for the next step.
Click "Register."
How to oattravel sign in?
Visit the Overseas Adventure Travel website
Select "Sign in."
Enter your credentials.
You'll be signed in to your account.
Overseas adventure travel bankruptcy
If you've ever booked a tour on the Overseas Adventure Travel website, you must have come across a few complaints regarding refunds and trip cancellations.
A few passengers have given the feedback that even though they planned a trip and completed the payment process, their trips were last-minute canceled, and they were refused a refundable amount.
The company did not refund the passenger's money even though it is clearly mentioned under their "Our Travel Protection Plan" segment that they would give you 100% of the Trip Cost upon any cancellation.
These incidents have anchored down the image of this company. People who suffered due to this inconvenience referred to their situation as bankruptcy.
Overseas adventure travel website- customer reviews?
While going through various websites for customer feedback, we found various ratings and comments from experienced travelers.
On the one hand, several review websites have rated it 4/5 stars, with a trust score of almost 90%.
While on the other hand, many websites have also rated it 2 stars with poor trust scores.
The majority of the travelers have commented that they had a wonderful time and journey with OAT.
People mostly like cultural diversity they make them experience, starting from living in authentic hotels to interacting with the locals.
Some have even stated that it was a life-change experience traveling with OAT. All of the cultural enthusiasts have rated the company highly.
Amidst these positive feedbacks, the negative comments we found were mostly related to their trip cancellation and non-refundable money incident. Other people were dissatisfied with the non-compliance of the Covid-19 rules during the trips planned during the pandemic. Some have expressed concerns over their customer support as well.
Conclusion
OAT is considered the best for travel as well as cultural enthusiasts. Therefore, you must try booking a trip with them if you are keen on exploring unexplored places. However, before booking a trip, you must go through their policies to understand what to expect from them.
We hope you liked this article- Overseas Adventure Travel website. Do share your thoughts in the comment section.
Turkey tour–Overseas Adventure Travel (OAT)
Has anyone taken the Turkey tour offered by Overseas Adventure Travel (OAT)? If so, I'd like to ask you some very specific questions about the nature of the walks. I'm trying to decide whether to cancel my trip (assuming that my trip insurance will cover, as I think it will) because I'm not sure whether I will be sufficiently recovered from a knee injury that I had just 3 weeks ago. (I was fine when I booked the tour in July, and ordinarily the tours basic walking and the optional hikes would be well within my walking ability.)
P.S. Occasional "topping" to keep this thread where it might be seen by people familiar with the tour would be nice, and welcome. Thanks.
No, I haven't. But, to top the post – I wish you a speedy recovery from the knee injury!
I'm not sure why you started this new thread. Your old one has some 25 responses to it. It does make some sense to "top" a thread to get additional information, but to start a new one all over again, is just asking people to repeat what they've already said, or else is eliminating posters from the benefit of knowing what other people have already said and responding to those specific thoughts.
To answer your question, Patrick, the other thread was not MY thread. It was someone else's thread asking for advice re companies that provide tours to Turkey. I just happened to take advantage of it by posting quewstions to meet my own needs, so my issue became a tangent within someone else's thread, arguably "hijacking" it and distracting people from the original poster's question. At the same time, people who read the original question might not noticed that I had questions, too. So I thought it would be good to start my own thread for my own question. However, I'll post a link to the other thread, too.
There are some previous helpful comments on this older thread, which I "hijacked": http://www.fodors.com/forums/threads. 2&tid=34505619
What I'd especially like to know about is people's experiences with the optional hikes on this OAT Turkey tour. I had planned top go on all of them, but now I'm not so sure I'll be ready.
I went. My knee improved, so I was able to handle all the walking, including all the optional hikes that interested me.
In case anyone's interested, for purposes of deciding whether to take this tour in the future, some of the hikes really were on difficult terrain, but the pace was slow–much slower than on the walking tours I've taken with regular walking tour companies. What made the terrain on a few of the walks difficult was that some of them were either very steep with little traction (in one part of Cappadocia) or steep rocky goat trails with a lot of loose stones in various places along the Mediterranean coast. Just two weeks earlier I would never have been able to do these hikes, but I was OK by the time I had to do them.
I would highly recommend this tour. The OAT tours are limited to small groups, and this one consisted of 10 people. This was my first time taking an OAT tour, and before the trip, I was rather leery, since I had so many problems reaching customer service, which had very limited hours and absurdly long hold times on the phone and very poorly informed and unhelpful people answering the customer service line. However, the tour itself was excellent, with a fascinating and varied itineray and an outstanding guide. If you decide to take this tour and you want to be safe and absolutely SURE of getting an excellent guide (maybe they're all very good, but I don't know), maybe you can try to request a date when Rana Erol will be guiding. She's the guide I had. She's a very bright young woman from Istanbul, with an impressive range and depth of knowledge about her country's history and culture and literature, and is especially nice and conscientious.
I'm glad you didn't have to cancel, Carol. Sounds like you had a great trip.
Was it your first visit to Turkey? I went for the first time this summer . and loved it. Can't wait to go back .
Hi Steve. Yes, it was my first trip and I loved it, too. I've wanted to go for so long. Interesting that we both took our first trips there around the same time. Did you go to Cappadocia at all? To the archeological sites along the Turquoise coast? I didn't get to eastern Turkey or to the Black Sea area at all. Did you?
Glad to hear that the knee was in good enough shape to participate in the walking tours in which you were so interested. Do post a trip report what you get caught up. Would love to hear about those little coves along the Aegean, the port, the gulet and all the other stops of your itinerary. Welcome back, safe and with a good knee.
Hi Sandy! I spend my working life writing, and I write constantly for fun and social purposes, e.g., e-mails, but, would you believe, I don't do trip reports. However, I took ten rolls of photos, which I dropped of yesterday and will pick up some time next week. I'll try to get a lot of them scanned and will post them on Ofoto and send you the link. Thanis for all your pre-trip advice. I was right to be worried about this trip, because I really was NOT in condition to do this walking just two weeks before the trip. But it helped that we started in Istanbul, where I did a lot or routine walking and stair climbing–enough to rebuild strenght without aggravating the knee problem, so by the time I had to do the hard stuff, I was sufficiently recovered.
Steve: I said this was my first trip to Turkey. Not true, exactly. It was my first trip staying in and traveling around Turkey.
But about 31 years ago, during a vacation in Greece, while we were staying in Samos for a few days, a friend and I decided to take a day trip to visit Ephesus. I remember it was very easy. We just took a boat to Kusadasi (the first "s" should really have a cedille under it and is pronounced like the "sh" sound in English, as you know, but I can't figure out how to type that s-with-thecedille letter here. That frustrates me, because I'd like to spell the word correctly!). Then I think we found a taxi, or maybe it was a public bus, to Ephesus and toured it on our own for many hours.
At the time, Kusadasi was a sleepy little port. I just remember lots of taxis, I think a bus stand, a few aggressive vendors, a few shops selling pretty onyx bowls at very cheap prices, and some snack bars selling intensely flavorful and delicious cherry and apricot juices. What a change! Kusadasi is now this gigantic modern city with an ugly sprawl of new construction covering the once beautiful hills and monstrous cruise ships as big as city blocks at the port! Ephesus is still Ephesus, though, and still amazing, though a lot more crowded, in spite of our arrival during the supposedly slow time of day before the swarms of huge groups from the cruise ships.
So that, in 1973 (I think) had been my only previous experience in Turkey. This time I was there for nearly three weeks and saw places ranging from Istanbul to Cappadocia to Konya to a small village near Lake Beyehir to the Mediterranean coast and then finally back to familiar Ephesus on the Aegean.
As you can see my body clock is still all confused, and I'm awake at this weird (for east coast USA) way pre-dawn hour feeling like it's late morning and time to get up.
Source https://www.travelstride.com/tour-operators/overseas-adventure-travel-oat
Source https://www.krvp.org/overseas-adventure-travel-website/
Source https://www.fodors.com/community/europe/turkey-tour-overseas-adventure-travel-oat-473908/