How To Travel Within South America
South America is a fascinating continent to discover as a solo. I spent 21 months in South America and fell in love with the continent. If you are unsure how to travel South America or which country to travel to, this article covers an introduction to each country, budget, safety and how to travel around. Discover the best way to travel South America, the best time to visit South America (depending on which countries you choose to visit) and recommended South America tours. Just read the relevant section or the whole article for your South America trip.
N.b. By booking through this page for your South America travel, you are helping to improve the lives of vulnerable girls about the globe. Thanks for helping.
Contents
South America
Any trips to South America will greet you with a melting pot of cultures and dance, from samba in Brazil to the Argentine tango, this continent has a soul with a Spanish flavour. It has everything from the world's driest desert to tropical rainforests, snow-capped mountains, volcanoes, and colonial towns, and is one of the most bio-diverse continents with high-altitude cities. It is also home to coffee plantations, ancient civilisations such as the Incas, and the Amazon River.
It is a continent that is popular with backpackers keen to experience South America travel. But it isn't for the first-time solo as you do need some basic Spanish to get by (in the Spanish speaking countries). However, many solo women travel within South America without any problems. Society is mainly a macho society so expect attention from males whether it's just shouting "Linda" from afar (which means beautiful) or asking you to dance. If you travel to rural areas they may not be used to seeing a woman alone so expect even more attention.
In the more developed cities such as San Jose, Medellin or Rio de Janeiro you can dress however you like. With local women showing off their curves there's no need to dress conservatively in these cities. Crime is the biggest issue here so be careful of your belongings, and if you go off the beaten path buddy up with other travellers or take a tour.
How to Travel Within South America
When you travel to South America, if you choose to travel to the least developed countries of Bolivia, Peru and Ecuador, it can be a culture shock, especially in Bolivia. Firstly due to its poverty, and second because of its altitude. Although crime is increasing against foreigners Bolivia is still one of the safest places in South America. Being the cheapest means that it's popular with other travellers so there are plenty of people to buddy up with.
Avoid taking any jungle tours alone and watch for petty thieves at marketplaces and bus stations. Be careful at night during border crossings and in the city of Oruro. Steer clear of El Alto if you can as it has a reputation for pickpockets and robberies.
Unlike Central America, South America has vast distances and flying from country to country is not the cheapest method to get around. Although LAN Airlines operate within many countries in South America, the routes are not generally direct. Costs of flying internationally can be expensive compared to flying internally within countries. A good tip here is to cross the borders by bus then fly within the countries to maximise your time and budget.
Although bus travel is the cheapest method of travelling around the continent you need to be cautious of your belongings on some of the border routes. Crossing from Colombia to Ecuador is safer during the day. If you have to travel overnight make sure that your route is safe. Night buses in Peru are safe and so is the route from Ecuador to Peru. If you do travel by bus, expect some routes to have curvy roads if you're going through a mountain pass.
Hiring a car isn't really advised as the traffic can be chaotic and you don't want to be driving anywhere alone which is off the beaten track. There's also the chance of being stopped by corrupt police so use other methods of transport if you can. If you have time, taking a river cruise through the Amazon is a unique way of getting from country to country. If you travel from Colombia to Brazil, for example, you'll need to allow a few days to get there.
Some islands are too far to travel by sea so if you want to visit San Andres, Easter Island, the Galapagos Islands or the Falkland Islands you have to fly instead.
The town of Zipaquirá near Bogota, home of the Salt Cathedral
Safest South American Countries for Solos
Safest Countries – Chile, Argentina
Most dangerous – Venezuela, British Guyana
Solo travel rating (out of 5 stars for ease of travelling around and safety)
Argentina – 4 stars
Brazil – 3 stars
British Guyana – 2 stars
Chile – 4 stars
Colombia – 3 stars
Easter Island – 4 stars
Ecuador – 3 stars
Falkland Islands – 4 stars
French Guiana – 2 stars
Galapagos Islands – 4 stars
Paraguay – 4 stars
Peru – 4 stars
Suriname – 3 stars
Venezuela – 1 star
This article also covers the safest countries in South America and gives the overall safety score and natural disaster index for each country.
Medellin in Colombia
Best Country To Visit in South America
With South America being a diverse continent you may want to plan your trip depending on what interests you. Below is a summary of what each country is known for to help you to decide which country to visit:
Argentina – Tango, steaks, wine, ancient caves, trekking, whale watching, Iguazu Falls, stunning scenery.
Bolivia – The highest national capital in the world, salt flats, traditions, salt hotels, volcanoes, coloured lakes, flamingos.
Brazil – Iguazu Falls, the World's largest inland wetlands, carnivals, Amazon, wildlife, beaches, one of the most beautiful bays in the world.
Chile – Easter Island, star gazing, vineyards, glaciers, hiking, beaches, desert.
Colombia – The Andes, coffee plantations, Amazon, Caribbean coastline, dancing.
Ecuador – Wildlife, Galapagos, jungle, chocolate, co ee, modern cities, water sports.
Falkland Islands – British, landscape, sea life.
French Guiana – Space station, Devil's Island, leatherback turtles
British Guyana – Sugarcane plantations, rainforests, mining, wooden cathedral, waterfall
The Galapagos Islands – cruising islands and unique wildlife.
Paraguay – Rural villages, jaguars, waterfalls, zip-lining, UNESCO villages.
Peru – Mountain scenery, Incas, Aztecs, Machu Picchu, trekking, national parks, jungle, festivals, Lake Titicaca.
Suriname – Eco-tourism, tropical forest, nature reserves.
Uruguay – Beaches, cattle ranches, mountains, countryside
Venezuela – Angel Falls, Caribbean islands.

Argentina
There is more to Argentina than the leg-flicking tango and the Falkland Islands. The Argentines enjoy good wine and fantastic steaks and are passionate about their culture.
The south of Argentina has stunning lakes and fjords within the Patagonia region, making this an ideal place to explore if you are a nature solo.
On the whole, Argentina is a great destination for solo females. Buenos Aires and other cities and towns are safe and there is a good travellers network in the country. Locals are friendly especially the younger generation who are open to mixing with travellers. The only thing to be aware of is the stray dogs that hang around some of the bus stations. Just be cautious when approaching them.
Argentina isn't that cheap to travel so be prepared that travelling here will eat into your budget. Airlines such as Aerolineas and LADE fly domestically within the country but buses are generally less expensive (although they still are costly).
There are bus companies for long-distance travel and some with fully reclinable seats. If you can't afford a seat that goes all the way back (a coma), then take a semi-cama instead which is still comfortable. Buy your ticket before if you plan to travel in the high season, or opt for a South Pass which allows unlimited travel for several days and starts from $80 per trip.
There are tourist trains such as the Tren a las Nubes which runs from Salta through Santa Rosa de Tastil and San Antonio de Los Cobres (and more) back to Salta. Or you can take La Trochita which is a steam train known as the Old Patagonian Express. The ride takes 3.5 hours from El Bolsón to Esquel.
In towns, it's easier to opt for shared taxis which operate on fixed routes and leave when the taxi is full.
If you prefer boat rides there are boats on the Patagonia side that take you into Los Glaciares National Park and Nahuel Huapi National Park. The distances in Argentina can be very long so plan your trip with rest days if you are travelling overland.
Best time to go to Argentina – October to June.
Highlights:
See fjords in Patagonia
Get inspired at Iguazu Falls on the Argentine side
Sample Argentina's wines in a winery
Dance the tango in Argentina
The Bolivian Altiplano (photo @ Leonora Enking)
Bolivia
Bolivia may be poor but it is rich in scenery. La Paz is the highest capital in the world and is home to the witches market, a spooky place with potions and skulls. Death Road is an attraction for bikers who come to experience the thrill of one of the world's most dangerous roads.
The highlight of Bolivia is the Uyuni Salt Flats. These blinding white surfaces are the world's largest salt flats and can be reached on a day trip from the small town of Uyuni through one of the many tour agencies.
The best way to see the salt flats and the bubbling geysers and red lakes of the Bolivian Altiplano is with a 4×4 tour that takes you overland. This is also a good way to travel overland from Bolivia to Chile through the Atacama Desert. Bolivia does have a poor road system so a 4×4 jeep tour is an ideal way to travel around.
The buses here are cheap and give you the true local experience but expect to see some poverty at bus stations and also on the buses. Most routes don't have bathroom stops so expect to travel for a few hours without being able to get off. There are direct buses from Copacabana to La Paz for example. There is a Bolivia bus-train that will take you from Sucre to Potosi. It's a converted bus that runs along the railway which is quicker (the actual bus will take 4 hours) and cheaper.
There are trains here but they are generally slower than buses. Flying can be quite costly so consider taking a tour if you don't fancy a rough bus ride.
Best time to go to Bolivia – April to October.
Highlights:
Get spooked at the witches market
See the salt flats (Salar de Uyuni)
Potosi mines

Brazil

With a country the size of Brazil, it's wise to plan a route if you are limited on time. Brazil is huge!
Most people visit Rio de Janeiro which is home to two of the Seven Wonders of the World – the Christ the Redeemer, and the Harbour of Rio de Janeiro. Travellers also flock here for the famous Copacabana Beach and Sugarloaf Mountain.
Foz do Iguaçu is another population destination as the gateway Iguazu Falls, one of the most magnificent waterfalls in the world (shared with the border of Argentina). Then there's Salvador with an Afro-Brazilian culture and the financial centre of Sao Paulo.
Escape the cities and relax at Ilha Grande, one of Brazil's most beautiful islands or head north into the Amazon Rainforest to learn more about this mighty river and see the wildlife which lives there.
You do need to be careful in this country as it has a high crime rate so don't walk around with any valuables on show and be careful at ATMs.
If you step outside of the main tourist destinations and cities, you may not encounter many other travellers. Take caution if you go off the beaten track, especially if you want to go deep into the jungle. Look for larger groups or team up with fellow travellers if you want to explore lesser-trodden routes.
Brazilians are really friendly but knowing some Portuguese phrases will help here as they don't speak much Spanish or English.
Brazil offers air passes to make the most of flying around the country and you can buy tickets within the airport or shopping malls with Tam, a local airline. Trains offer a more scenic route than some of the bus journeys which can be up to 36 hours in some places but you can get different classes on buses. If you're on a budget take an economy bus which are actually quite comfortable or there are deluxe buses for those who prefer more comfort.
Best time to go to Brazil – March to June.
Highlights:
Rio Carnival in March 2019
The stunning Iguazu Falls
Christ de Redeemer
Rio de Janeiro Harbour

Chile
Chile is a beautiful country with welcoming locals. Known for its vineyards, endless stretches of northern beaches, and the Atacama Desert – the driest desert in the world, this South American country is both safe and extremely scenic.
Santiago is a sprawling capital so choose which area you want to stay in. Bellavista is a funky area with many cafes and bars making it easy to meet others. Valparaiso is nearby and just a 1.5-hour bus ride from the capital. This port city is known for its colourful clifftop houses. Then there is Iquique for the beach, dunes and waves, and Chile's very own lake district which stretches from Puerto Montt to Temuco.
The Chilean fjords are in Patagonia and you can take sailing trips through this region of fjords and glaciers. Torres del Paine is on the Southern tip. This is one of the most gorgeous places to visit in the country. You can trek, or take a van or catamaran tour through the national park to see breathtaking glaciers and green lakes.
Distances can be far here but the country does have great overnight buses and the routes are scenic and comfortable. The buses aren't that cheap though and can take hours especially if you are travelling south.
For internal flights look at different airports with Sky Airlines. Sometimes it can be cheaper to fly from an alternative airport and take a bus to that destination. Locals hitchhike here, but like anywhere use your own discretion and follow your gut instinct if you decide to join them. Getting to Patagonia, however, is a different story. There is no direct road from Chile so taking a flight or a boat is the only option. Although once you're there, you can sail around the fjords.
Best time to go to Chile – September to April.
Highlights:
Atacama Desert
Explore Torres del Paine National Park, Chile.
Take the 6-hour flight to Easter Island, the world's most isolated inhabited island known for its giant moai statues and named after the day it was discovered.

Colombia
Colombia once declared too dangerous to travel to, is now a magical realism for tourists with Caribbean beaches, coffee plantations and the Amazon.
Bogota is the capital and although some areas can be a bit sketchy La Candelaria is a safe, vibrant area with bars and restaurants. Visit the Salt Cathedral in Zipaquira, or the Tatacoa Desert a six-hour ride away from Bogota. The coffee region is the perfect place if you are in search of some nature. Take a Finca tour in Salento, or hike through the Valle del Cocora to see giant wax palms and hummingbirds.
Medellin is an amazing city with stunning views from the Metrocable. Explore the lakes of Guatape on a day trip then head to Cali, home of Colombia's salsa dancing. The Caribbean coast is a must-see. Spend time in Cartagena admiring the colourful old town then hike through Tayrona National Park or experience the Lost City Trek if you have four extra days to hike. Colombia also has the Amazon with Leticia as its gateway to the river.
Although Colombia gets a bad rap in the press, the majority of areas are fine for a solo female. Safety has improved over the last decade but if you walk around with valuables on show, you are more likely to be robbed. Avoid certain areas, especially the more remote areas and ask locals for advice on which places to avoid.
There are cases of buses being held up so avoid night buses on particular routes such as Bogota to Quito. Instead travel during the day across the border. Only carry as much money as you need and don't keep all your credit cards on you. There is guerrilla activity within parts of the Amazon so avoid exploring by yourself.
Collectivos (minibuses) operate within Colombia. The cities of Bogota and Medellin have a great transport system with metro and bus services. If you take a taxi use a taxi app and avoid hailing one in the street in Bogota. It's fine to get one on the road in Medellin. Buses will take you across the country although you can find internal flights for a similar price (without the additional cost of your luggage). Most of Colombia is mountainous so be prepared for some windy journeys.
Best time to go to Colombia – December to February.
Highlights:
Relax on San Andres Island.
Take the Metrocable in Medellin for amazing views of the city
Stay overnight in the stunning Tayrona National Park

Ecuador
Ecuador may be small but that doesn't stop it from being diverse. From the colonial town of Quito to white water rafting in Tena, there is much to see.
Hike the Quilotoa Lagoon , go mountain biking at Cotopaxi Volcano, or get really adventurous at Banos where you can zip line to your hearts' content, whitewater raft down the river or just relax in one of the hot springs. There are so many waterfalls here that the whole ambience is relaxing enough. You can pay a visit to one of Ecuador's indigenous tribes from Banos.
Ecuador is relatively safe but just avoid certain areas of Quito at night. Be careful at bus stations and on buses and keep your belongings close to you.
Allow plenty of time to get from place to place in Ecuador. The buses are cheap (approximately $1 an hour) but you can find yourself on a bus for hours or having to backtrack because of the bus routes. Because of the mountainous regions, roads here can also be curvy. Expect some high altitude too. It's easy to cross the border to Peru. Night buses operate from Loja with Loja Internacional, leaving at 11 pm and arriving at Piura where you can take another bus to Mancora on the Peruvian coast.
To reach Ecuador's Amazon, there are buses from Quito to Tena that take approximately 6 hours. Flying is easier as it only takes 30 minutes. There are daily flights from Quito and Lago Agrio (they don't operate on Sundays). It's better to get a tour into the Amazon rather than travelling solo here.
Getting to the Galapagos Islands is best done by flying. You can take a flight from Guayaquil instead of Quito which will save you some cash as well as flying into Santa Cruz and flying out of San Cristobal and travelling overland between. You can get between the islands via speedboat and take a tour around them.
Best time to go to Ecuador – June to September
Highlights:
Hiking the Quilotoa Lagoon
The swing at the end of the world
Standing on the equator line
Watch wildlife on the Galapagos Islands

The Galapagos Islands
The Galapagos Islands are welcoming to travellers and have a laid-back vibe. The Galapagos are world-famous and although there are 61 islands, there are only 13 main islands with Isabela being the largest.
The islands are known for their rich ecosystems and an abundance of wildlife including sea lions, giant tortoises, flamingos, and albatross. Not to mention colonies of birds including the blue-footed boobies. The majority of Isabela (the main island) is only accessible with a tour guide which means you need to buy a tour at approx $130. This is on top of the national park fee you pay when you enter the islands.
You can find free walking trails where you can see pelicans, sea lions, marine iguanas, and giant tortoises without a guide. You can hire bikes to get around the main island. To island-hop independently, boats cost approx $35 and take 2.5 hours from San Cristobal for Santa Cruz at 7 am or 3 pm. They return from Santa Cruz to San Cristobal at 7 am or 2 pm. Santa Cruz seems to be the main hub for the boats for all the islands.
Galapagos Conservancy has a detailed guide to each of the islands so you can decide which one to stay on.
The Galapagos Islands are known for cruises and there are several tour companies. G Adventures offers a Galapagos Land & Sea adventure that explores the north and central islands aboard a vessel called Estrella Del Mar. Prices start from €1735 for 7 days from Quito.
Highlights:
Taking a cruise around the Galapagos Islands
See the giant tortoises at Charles Darwin Research Station in Puerto Ayora.
See the Blue-footed boobies (a bird with blue-coloured feet)
A Gentoo penguin on Carcass Island, The Falklands (photo @ Anita Ritenour)
Falkland Islands
The Falkland Islands are a group of islands off the coast of Argentina. There has been continuous conflict over the ownership of the islands with the most well known being the Falklands War in 1982. The islands remain under British control.
The islands aren't known as a prime destination so the infrastructure isn't really there but there are taxi companies on the main two islands and a ferry which departs from New Haven to Port Howard.
The Falkland Islands are hilly and known for being windy so they are not the destination to head to for sunbathing. However, if you are interested in wildlife, birds and penguins, and are missing fish 'n' chips then head to the Falklands.
Flights operate here once a week from Chile but the cheapest flights tend to be from the United Kingdom.
Best time to go to Falkland Islands – October to March
Highlights:
The colony of King penguins
La Comte River, French Guiana (photo @ amanderson2)
French Guiana
French Guiana is an unusual place. This small piece of land in the northeast of South America is part of France.
You can travel by boat from Suriname across the Maroni River border to Saint Laurent du Maroni, French Guiana. This border town has a colourful fruit and vegetable market on Wednesdays and Saturdays. It is also home to Camp de la Transportation, a former prison camp with displays of the lives of the 70,000 convicts.
Kourou is home to the Guiana Space Center but tours are in French. Cayenne is the capital with Creole-style houses and a food market on a Friday night. There isn't that much here except a nice waterfront and an old fort. The territory does have three nature reserves, a botanic garden and Devil's Island so it is ideal for those who love nature. Be prepared not to meet many other solos here though.
The tourism infrastructure isn't really in place making it difficult to get around. There are small boats that operate along the waterways. To travel overland there are minibuses but they aren't that frequent so you need to plan your journey wisely.
Best time to go to French Guiana – August to December
Highlights:
Camp de la Transportation
Relax on Devil's Island

Guyana
Guyana sits in the northeast of South America bordering Suriname, Venezuela and Brazil. The majority of the country is covered in rivers and rainforest with howler monkeys and tropical birds taking refuge in its vegetation.
Georgetown is the capital and there isn't much to do here except walk along the seawall and see St George's Cathedral – one of the world's biggest wooden cathedrals. Outside of the city, you'll find the spectacular Kaieteur Falls and the Iwokrama Canopy Walkway.
Minibuses travel around the country but it's not advisable to travel at night. Ferries operate across the main rivers.
If you do travel here from Suriname fly instead of crossing illegally on the water border.
It isn't usually on a South American bucket list and unless you go with an organised tour I wouldn't recommend going here independently. There is crime in the capital so there is safety in group travel.
Best time to go to Guyana – January to April
Highlight:

Paraguay
Paraguay is sandwiched between Brazil, Bolivia and Argentina. It has had its share of wars on the continent plus a civil war in 1947 and a long dictatorship which only recently ended in the late 20th century. The country is more for the intrepid solo as you may not encounter many other solos.
Although it is bordered by other countries, the Paraguay River runs from the North to the South and divides the country into two regions. Asunción is Paraguay's capital. It is home to half a million people and was founded in 1537. The capital has a stunning pink palace, a colourful neighbourhood called Loma San Jerónimo and a promenade with a small sandy beach. Just be careful here at night.
Get outside of the capital and the Eco Reserva Mbatoví is the place for some adventure. As well as being home to armadillos it's also the destination for zip lining and abseiling. Or you can just walk across the hanging bridges instead. Ybycuí is another national park with howler monkeys and colourful birds. Stay on a ranch, go horse riding in the mountains or visit the ruins of Jesuit colonies.
You can travel by bus from Asuncion to Cuidad del Este on the border of Brazil. From here it's a short bus or taxi ride to Foz du Iguazu where you can see the Iguazu Falls . Buses are the easiest way to get around and there are small minibuses too. There are internal flights down to Cuidad del Este if you prefer not to take the overnight bus there. International buses also operate from Chile, Argentina, Uruguay and Brazil.
Best time to go to Paraguay – June to August.
Highlights:
See the flamingos at Central Chaco Lagoons

Peru is one of the most travelled to destinations in South America with many people coming here for Machu Picchu, the ancient Inca city. There is so much to see here from Lake Titicaca which Peru shares with Bolivia to the Nazca Lines – large ancient geoglyphs in the Nazca Desert.
Lima is Peru's capital. In the heart of Old Lima, you can find the cathedral, museums and the Archbishop's Palace. The best place to stay here to meet others is the coastal district of Miraflores with a cool promenade.
There is so much history in Peru. Visit the Sacred Valley, the red walls of Pisca, and Ollantaytambo – a well-preserved fortress that looks over the river valley.
Cuzco is the city of churches but you can also do adventure sports here too. Then there are the floating islands where you can visit the indigenous Uros tribe on Lake Titicaca. The coast of Peru is known for surfing so spend some time in Mancora or Huanchaco if you want to experience the beach and waves.
Peru can appear not as friendly as other South American countries. Begging is increasing within the tourist destinations, and as a solo, you may encounter stares from the locals. As in any other city be careful with your belongings in Lima and don't walk about at night (Cuzco is much safer). The north of Peru does not have that many tourists and parts of the country are out of bounds, so check Foreign Office advice or use a tour company if you are unsure of where to travel.
If you are travelling solo in Peru, not all indigenous villagers will welcome you; some remote Andean villages, which live in complete isolation are not keen on visitors so stick to the tourist route when travelling alone or hire a Quechua speaking guide for the more remote areas.
You can experience altitude sickness here so be careful if you're exploring places alone if you're feeling unwell.
Surprisingly Peru has a great bus network. The night buses here are the easiest way to get around as the distances can be long. On night buses an evening meal, blanket and pillow are usually included (even if you just choose a 'semi-cama seat). PeruRail operate the trains which depart from Aguas Calientes to Cuzco.
You can also fly internally if you have limited time to see everything. Be careful if you fly from Lima to Cusco as you could experience altitude sickness when you arrive. Allow a couple of days longer here to acclimate to the height.
Best time to go to Peru – April to May
Highlights:
Machu Picchu
The ruins at Ollantaytambo
The Uros people on Lake Titicaca
Take a flight over the Nazca Lines

Suriname
Surprisingly Suriname is a great eco-destination. More than 90% of the land is covered by rainforest. The Amazon River runs through this former Dutch colony.
Paramaribo is an interesting capital with old wooden colonial buildings but there isn't much tourism in the city centre except a big tourist sign saying 'I love Suriname.' You will find a mix of religious buildings here from Hindu temples, to mosques, synagogues and churches, and interesting colonial buildings along the riverbank to stroll past.
You can also spot turtles and dolphins in its waters and take a tour to get up close and personal to the sea life. Venture away from the capital and explore nature along the Amazon River. Stay in a jungle lodge along the riverbank for just long enough to get your nature fix before heading back to the city.
Suriname is one of the worse places in South America for attention. Expect to hear men of all ages making the "pssst" sound as you walk past. This isn't just aimed at foreigners as the local girls receive it too. Just be prepared for it before you arrive.
Suriname can be expensive due to a lack of tourists but there are mini-buses here and two local airlines.
Best time to go to Suriname – August to November.
Highlights:
Stay in an eco-retreat along the Amazon River.
Colonial buildings in Paramaribo.

Uruguay
Uruguay is one of the smallest countries in South America. It has a similar culture to Argentina with a similar-sounding Spanish accent. The people are laid back and are proud of their country.
Montevideo is the country's quirky capital. It's worth doing a walking tour here to learn more about the legends of this capital. The Palacio Salvo is their most impressive building, designed with a lighthouse on top. Check out the Uruguayan walk of fame too.
Colonia del Sacramento is a gorgeous little place with cobbled streets and a UNESCO historic quarter. It doesn't take long to look around but is worth taking the 3.5-hour bus ride here from the capital. There are also boats directly here from Buenos Aires if you are travelling from Argentina.
Salto is the second-largest city with nice walks along the river or head to Termas del Dayman to relax in some hot springs. Punta del Este is Uruguay's swanky beach resort where you can sunbathe during the summer months. There is also something for the wildlife solo as the beach of Cabo Polonia has a large sea lion colony, which you can reach by 4×4.
You can reach Uruguay from Buenos Aires on a ferry for approximately $60 and once you're there, they have an extensive bus network. Avoid hiring a car which can be expensive and travel any long distances by bus. There's a train that will take you to Santa Lucia but it only leaves once a day and other trains only carry cargo
Best time to go to Uruguay – December to March.
Highlights:
Cobbled streets of Colonia del Sacramento

Venezuela
Travelling to neighbouring Venezuela is a country off the beaten path. Travelling around Venezuela is currently unsafe with most travellers sticking to Isla de Margarita. Outside of here, there's virtually no travellers. If you do get a chance to visit Venezuela when it becomes less dangerous, flying is exceptionally cheap and beats the air conditioning that you get on the buses.
Best time to go to Venezuela – December to April.
Highlights:
Patagonia in Argentina
The Language Spoken in South America
Spanish = Argentina, Bolivia, Chile, Colombia, Ecuador, Paraguay, Uruguay, Venezuela. The easiest country to understand Spanish in is Colombia, the hardest is Chile. Argentina and Uruguay have their own accent and pronounce 'll' as 'sh' instead of 'y'
Dutch = Suriname
English = Guyana
French = French Guiana
Portuguese = Brazil
South America Tours
South America can be a bit intimidating to travel through if you don't know any Spanish. The continent is so vast that booking a tour of South America ensures that not only will you feel supported during your stay but your whole South American trip is taken care of for you and all you have to do is just turn up! It makes it so much easier. The tours can differ according to activities and depending on who you have in your group, so check the daily itineraries to see which one is the perfect fit for you. Below are our recommended solo female-friendly South America tour companies.
G Adventures South America
G Adventures is a responsible tour company that mainly caters for budget travellers. Their tours include active and classic tours, National Geographic Journeys, and tours in South America for 18s to 35s. They have tours for every type of solo and most have a maximum of 15 people.
G Adventures South America tours range from a 5 day Bolivia Express seeing salt flats and desert landscapes, a 17 day Buenos Aires to Rio de Janeiro tour, to an epic 51 day Rio to Lima adventure exploring Machu Picchu, markets and so much more.
Once you book your trip you pay extra for any excursions you want to do when you're there. If you are planning on seeing more than one country. I have personally been on a G Adventure South America tour and recommend them as a solo female friendly company. For my G Adventures South America review and other South America tours reviews read here.
G Adventures Machu Picchu & Inca Empire – 15 Days
If seeing Machu Picchu is on your travel wish list, this 15-day tour takes you through Peru to see the best of the Incas. Beginning in Bolivia, you start in La Paz and end in Lima and embrace the cultures of both countries in-between. Over two weeks you'll experience the bustling market of La Paz, across the altiplano to Puno to stay in a homestay on Lake Titicaca before hopping on a bus to Cusco to prepare some traditional Peruvian cuisine.
The main highlights on this tour have to be the Inca Empire; the Sacred Valley, Ollantaytambo and of course, the Inca trail where you'll be hiking through Andean scenery, and Incan ruins. You also visit a G Adventures-supported women's weaving co-op and pottery making community. You'll be staying in hotels, homestays and camping and travelling in many different ways including buses, ferries and hiking. All breakfasts are included as well as some additional lunches and dinners.
G Adventures Patagonia – 14 Days
Discover Patagonia and Buenos Aires on this 2-week tour experiencing the best of this South American region. Learn how to tango in Argentina's capital before exploring San Carlos de Bariloche on a bike tour. Then take one of the most scenic ferry cruises in the world in the Chilean Lake District before catching a flight to Torres del Paine National Park for stunning nature, waterfalls, glaciers, and turquoise lakes.
You'll learn all about the glaciers with the help of a local guide and on a boat tour that takes you to the front of the glacier. The tour ends by seeing penguins as well as Seal Island, and Bird Island, before flying back to Buenos Aires. Accommodation in hotels with daily breakfasts included.
G Adventures Galapagos Islands & Inca Discovery – 14 Days
This two-week tour is perfect for those who are short on time. You get to experience the Andes highlands and Ecuador plus cruise around the Galapagos Islands and snorkel amongst the sea lions at Black Turtle Cove. Starting in Quito you begin the tour on Santa Cruz after a flight to the Galapagos to see the giant tortoises that the island is known for. There is so much wildlife here from iguanas, to flamingos and numerous bird species that it is the perfect trip for the wildlife Girl about the Globe.
After the Galapagos Islands, you travel around Peru, cooking Peruvian dishes, seeing the Sacred Valley, and Ollantaytambo before hiking the famous Inca Trail through the Andes Mountains to the majestic Machu Picchu. Accommodation is on a boat for 4 nights, camping and hotels. All breakfasts and many lunches and dinners are included.

Intrepid Travel
Intrepid Travel is similar to G Adventures with an average of 12 people on each tour. They tend to use hotels instead of hostels and have a more comfortable style of accommodation hence the trips can appear a bit more costly than G Adventures. Their trips are carbon offset and range from an 8 day Inca Trail Express from Lima to an epic 24 day Galapagos & Peru Adventure travelling through Peru, Quito and the Galapagos Islands, with other trips in-between.
With both tour companies, you share a room with someone of the same gender or you can pay extra for your own room.
Intrepid Inca Trail Express – 8 Days
Retrace the steps of the Incas with this week-long trip to Peru. Hike ancient pathways along the Inca trail and see the best Inca sites that this country has to offer. The trip starts in Lima and finishes in Cusco. You get to explore South America's oldest continuously inhabited city, Cusco, sample some Peruvian ceviche and see the old colonial influences in the city before heading to the Sacred Valley and Ollantaytambo.
There is the option to trek either the Inca Trail or Quarry Trail but you'll need a good level of fitness for this adventure. Choose Route 1 and you'll be staying in basic camping facilities, opt for a mix of camping and hotels on Route 2, or stay in hotels for the whole 8 days on Route 3.
Intrepid Patagonia Wilderness – 15 Days
If you are looking for a two-week tour, hiking through amazing scenery then this Patagonia Wilderness is ideal. From Buenos Aires to the remote wilderness of Patagonia, you can witness the giant Perito Moreno Glacier in Argentina, see the wondrous peaks and camp amongst them, and trek past glaciers and waterfalls spotting birdlife on the way.
The journey begins and ends in the Argentinean capital of Buenos Aires where you can sample tango, and the famous Argentina steaks. Accommodation is mainly in hotels with 3 nights camping under the stars. Daily breakfasts are included.
Sacred Land of the Incas – 15 Days
This 15-day trip encompasses the sacred land of the Incas with a trip to the Amazon jungle. From ruins to rainforest, it is a great way to experience South America's different terrains. Spend time in the Peruvian Amazon, cruising into the jungle on a motorised canoe before staying overnight in an eco-lodge and sleeping in the jungle. Learn about the medicinal uses of the Amazonian plants whilst spotting wildlife both during the day and on a night walk. After the jungle, you get to travel to the famous Inca spots such as Ollantaytambo, the Sacred Valley, Cusco, Puno where you take part in a Lake Titicaca homestay, Puno and La Paz, where you'll end your two-week adventure in the Bolivian capital, the highest capital city in the world. You'll be camping, staying in a jungle lodge and a hotel and have each breakfast included along with half the meals.
Day Tours
Get Your Guide helps you to find top-rated activities and day tours in worldwide destinations including South America. Choose from a Cusco: full-day tour to Rainbow Mountain in Peru, a Christ the Redeemer train ticket in Brazil, or a full-day Torres del Paine tour in Patagonia. There are so many to choose from and it's really simple to use. Just check the reviews, price and availability then book online.
The harbour of Rio de Janeiro
Budget for South America
These budgets are based on a daily spend including accommodation (staying in a dormitory room in a hostel), food, water, transport (using local transport only), and leisure. You will need to add cost if you prefer to stay in a private room. Prices are quoted in Pound Sterling (GBP) and converted to U.S. $ (the conversion rate can differ slightly).
Budget – From £20 to £100+
The cheapest countries are Bolivia, Ecuador and Colombia. The most expensive are The Falkland Islands, Uruguay, and Guyana.
Argentina – £45 / $60 USD
Bolivia – £20 / $26
Brazil – £40 / $51
Chile – £35 / $45
Colombia – £25 / $34
Ecuador – £23 / $30
Falkland Islands – £100+ / $135+ (it's easier to take a tour over several days)
French Guiana – £60 / $80
Guyana – £45 / $60
Galapagos Islands – £60 / $80 (not including cruises)
Paraguay – £30 / $40
Peru – £25 / $34
Suriname – £50 / $67
Uruguay – £65 / $87
Venezuela – £25 / $34
Itineraries for South America
1 Week
Argentina & Uruguay – Buenos Aries, Montevideo, Colonia del Sacramento
Colombia – Bogota, fly to Medellin, fly to Cartagena, Santa Marta.
Patagonia – El Calafate, Glacier National Park, El Chalten, Rio Blanco Base Camp, El Chalten, El Calafate.
2 Weeks
Ecuador & Galapagos – Quito, San Cristobal Island, South Plaza Island, North Seymour Island, Chinese Hat, Las Bachas, Santa Cruz Island, Floreana Island, Espanola Island, Cerro Brujo, Kicker Rock, San Cristobal, Quito.
Brazil & Argentina – Buenos Aires, Iguazu Falls, Paraty, Ilha Grande, Rio de Janeiro.
Peru – Lima, fly to Cusco, Sacred Valley, Ollantaytambo, Inca Trail, Machu Picchu.
3 Weeks
Argentina to Brazil – Buenos Aires, Colonia, Montevideo, Iguazu Falls, Paraty, Ilha Grande, Rio de Janeiro.
Peru to Ecuador – Lima, Paracas, Nazca, Arequipa, Colca Canyon, Cusco, Sacred Valley, Ollantaytambo, Machu Picchu, Cusco, Puno, Lake Titicaca, La Paz.
Amazon & Ecuador – Quito, Tena, Banos, Alausi, Guayaquil, Guayas River, Puerto Lopez, Machalilla National Park, Quito, San Clemente, Otavalo, Quito.
Colombia – Bogota, Villa de Leyva, Armenia, Calarca, Cocora Valley, Salento, Medellin, fly to Cartagena, Santa Marta, Minca, Taganga, Tayrona National Park, Lost City trek, Santa Marta.
One month
Peru to Brazil – Lima, Paracas, Nazca, Arequipa, Chivay, Colca Canyon, Cusco, Sacred Valley, Ollantaytambo, Machu Picchu, Cusco, Puno, Lake Ti caca, La Paz, Uyuni, Salt Flats, Potosi, Sucre, Santa Cruz, Puerto Suarez, Corumba, Pantanal, Bonito, Iguazu Falls, fly to San Paulo, Paraty, Ilha Grande, Rio de Janeiro.
Cartagena to Quito – Cartagena, Santa Marta, Lost City trek, Taganga, Minca, Tayrona National Park, Santa Marta, Cali, Pereira, Manizales, Medellin, Bogota, fly to Quito, Cotopaxi, Otavalo, Quito.
* My first trip to South America was with G Adventures on their Southern Divide tour. Over 3 weeks we travelled from Peru to Bolivia and overland to Chile. The tour was amazing and I definitely recommend them if you are feeling nervous about travelling to this part of the world alone.
South America Backpacking Itinerary
I'd like to introduce my epic South America backpacking itinerary.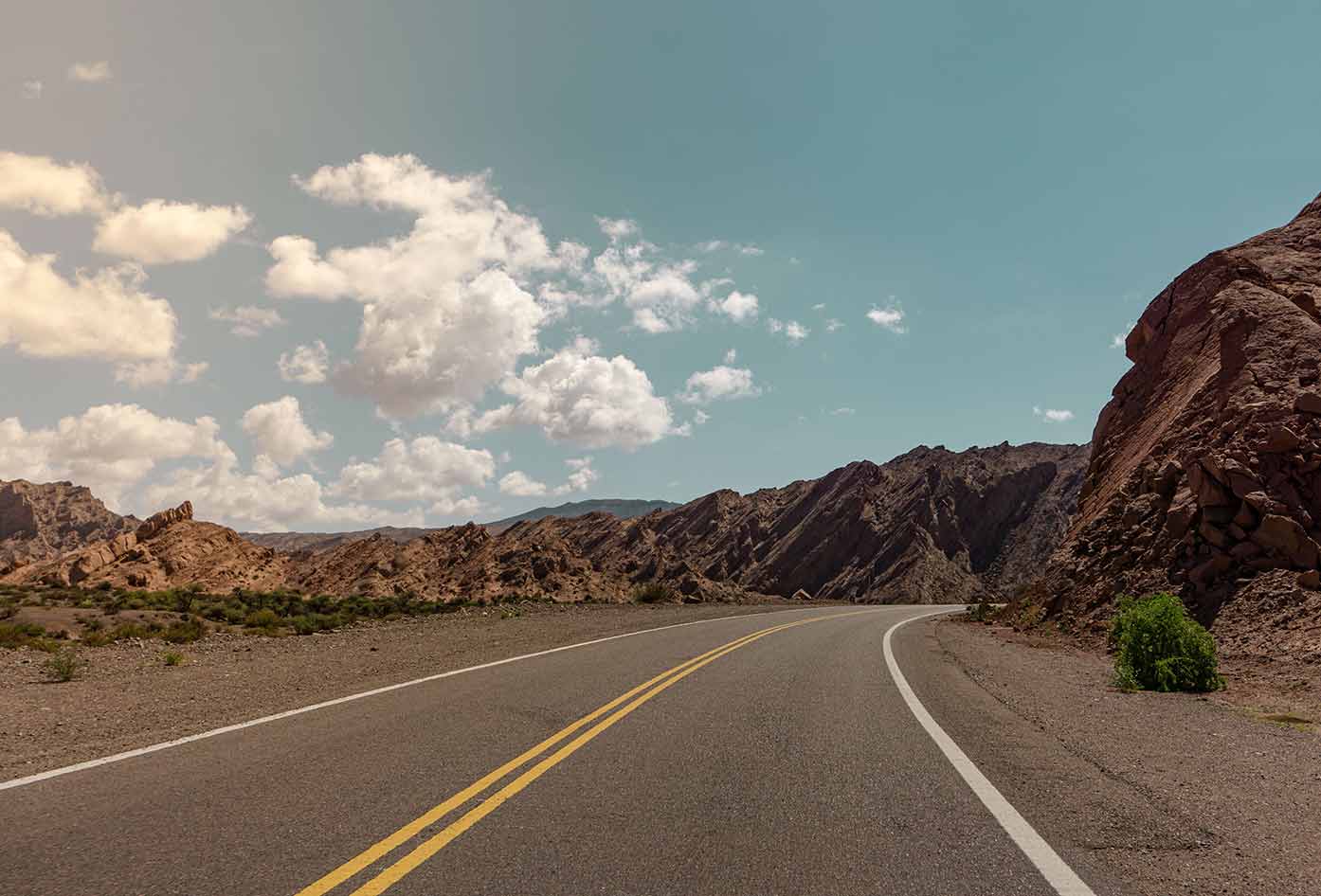 With so many South American travel options – which will you choose?
After spending so long in Latin America, many people have asked me to give them the best itinerary for South American travel.
The reality is that there's no one best place or the best time to travel to South America.
Countries here are so diverse, and it's best to look at different routes. From there, you can create the perfect itinerary for South America that suits you and your travel plans.
Then all you need is your best backpacking gear, and you're ready to rock and roll. This is going to be the ultimate South American trip.
Table of Contents
South America Travel Routes
So, without further ado, let's look at some of the most popular travel routes in South America.
Don't let time put you off; skip some places or stay longer. The countries are listed in the order according to the suggested route.
Colombia
Famous for: Tropical landscapes, Birdwatching, Exotic fruits, Biodiversity.
Route: Cartagena > Tayrona > Mompos > Villa de Leyva > Bogota > Salento > Cali
It's no secret that Colombia is one of my favorite countries in Latin America. Part of what makes a trip to a place like Colombia so fun is the special nature of its landscape.
Not only is it diverse and rich in culture, but it also boasts many other interesting points for any backpacker thinking of backpacking South America. For example, San Gil is great for extreme sports.
With some great beaches in Colombia , you will find a stunning tropical landscape waiting for you the moment you step off the plane.
There are some places to visit in Colombia that are truly unique in Latin America. Colombia is also my preferred entry point to South America.
Even in major parts of the country where urbanization has taken over, there is still that distinctly tropical feel to everything all around you.
That is one of the main reasons to come here: the richness of the biodiversity could make an ecologist out of anyone.
On top of that, it's a fun place to visit if you enjoy your food thanks to the amazing exotic fruits that grow here that you won't find elsewhere!
One of the popular things to in Colombia is to visit the lost city which can be accessed from Santa Marta on Colombia's Caribbean coast.
Ecuador
Famous for: Equator Line, Mega-diversity, Amazon Rainforest, Cocoa, The Huaorani.
Route: Otavalo > Quito > Cotopaxi > Banos > Riobamba > Sibambe > Cuenca
Known as a nation for those who can handle the altitude, a trip to Ecuador can be a headrush in so many different ways.
Part of the joy of a trip to Ecuador is that you can enjoy everything from places like Puerto Lopez that make your trip more worth the while to a look at the Equator line and the amazing quality of diversity found here.
With so many places to visit in Ecuador, you may be surprised by what it has to offer culturally and geographically. Ecuador is indeed similar to Colombia in many different ways but unique in itself.
It's a nice and easy journey from Colombia if you're traveling by land – not to mention the lush scenery you'll see.
Are you feeling adventurous? Scenic locations like Cajas Park are worth getting to know if you're into hiking.
You can even check out the Ecuadorean Amazon Rainforest that is home to over 587 species of birds and four thriving National Parks to discover. If you travel to Ecuador, you will see how unique it is.
Few parts of the world are quite so open and diverse as Ecuador, which is one of the many reasons why a lot of people enjoy coming here.
It's got amazing Amazon rainforests to come to visit alongside some truly special diversity in its landscape and layout.
On top of that, the natural growing conditions of the cocoa beans here ensures it produces some of the best beans in the world!
The main highlight for many backpackers is the Galapagos Islands – an incredible place to visit ecologically protected wildlife.
Also, if your South America Travel budget allows it, you can even get there without taking the cruise.
Famous for: Amazon, Landscapes, Cultural Diversity, Food, Surfing.
Route: Mancora > Huaraz > Lima > Huacachina > Nazca > Cuzco > Machu Picchu
Why not plan a trip to Peru for your trip to South America?
A nation that is absolutely steeped in history, Peru is popular and famous for a great many things including Lima the capital city.
Just outside of Lima alone you can visit many of the popular tourist attractions via day trips from Lima that you can do in one day.
From its truly special Amazon areas to the amazing landscape that covers much of the country, you would do well to find a more diverse, fun place to come and visit than Peru.
Whether you wish to learn about the Incan Empire in Cusco, visit a meditation retreat or trek through the Peruvian Amazon, you'll not be disappointed with the diverse range of activities to do here.
You can even go sandboarding in Huacachina, which has the only natural desert oasis in South America.
It's a special location to visit for those with a taste for creative foods and exciting things to do.
From hiking trips to taking in the various cultures that make up the diverse background of Peru.
No matter how you look at the country; it's oozing in culture. Peru has a great national reserve, and you'll find the best food in Latin America.
Depending on your South America travel duration, you can hopefully get to see Machu Picchu, one of the seven wonders of the world.
Here's a perfect two-week Peru itinerary that goes from Lima to Cusco if you are looking for a popular Latin America backpacking route.
If you're feeling a bit short on time, no worries; you can always check out this snazzy four-day Peru itinerary that may just help you squeeze the most out of your days.
You can enjoy so much about this amazing country. On top of that, be sure to try out the food: like most South American nations, the food here is unlike anything you'll try back home!
Bolivia
Famous for: Pisco, Atacama Desert, Extreme Landscapes, Wine, Sports.
Route: Copacabana > Isla del Sol > La Paz > Sucre > Potosi > Salar de Uyuni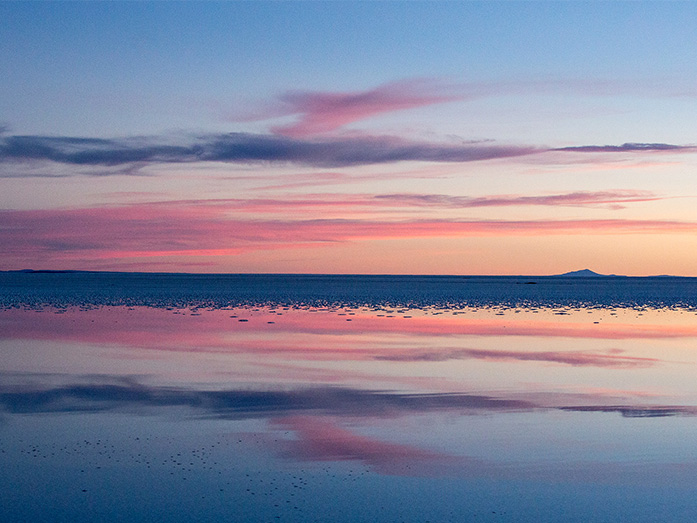 This is the cheapest country to visit in South America. Bolivia and its culture will have you daydreaming about visiting earlier.
When you head to Bolivia, one thing you will notice upon arrival is that this is a location that makes it easy to settle in. The quality of the food and wine is very impressive, as is their general diversity in landscapes.
You can head from one form of the landscape to a complete contrast in a short space of time; it's a nation that makes it easy for you to cover a lot of diverse land in a short amount of time.
First time in Bolivia? Copacabana is the main Bolivian town on the shore of Lake Titicaca, which makes a great starting point if you're backpacking from Peru by land.
One thing you'll enjoy about Bolivia is the richness of the food, but landmarks like the Atacama Desert make excellent places to visit, too.
If you like sports, you'll find this to be among the most sport-crazed nations on the continent, too!
I hope your South America travel itinerary will carry you here. If it's your first time, you'll want to know some tips and tricks for Bolivia to get you started.
Don't leave Bolivia without seeing Salta de Uyuni; the experience and scenery are unforgettable with landscapes changing every 10 minutes as you cruise in a jeep.
It's the best place to visit in South America for many backpackers.
Chile
Famous for: Pisco, Atacama Desert, Extreme Landscapes, Wine, Sports.
Route: Santiago > Valparaiso > Vina del Mar > & Antofagasta > San Pedro de Atacama
Chile is a special place, and with UNESCO sites like Valparaiso, it's a very satisfying place in the developed world to come and visit.
One thing that you will find about Chile is that it offers many fun places to visit, while it also shares the Atacama Desert with Bolivia.
You will get to enjoy the diversity in landscape enjoyed in Bolivia, but you'll also get to take in some brilliant delicacies to try out.
You'll find Chile has some of the best wines to try in the world, too. Chilean wine is among the most popular in the world – almost as popular as sports in this country. Also, you can visit a vineyard here.
For a truly diverse experience, be sure to come and try out Chile yourself!
Whatever you do, please don't be undermined by Chile's size.
Whether you're just passing through and only looking for the top things to do in Santiago or you're here to sample award-winning wines, you won't be disappointed.
Chile packs some serious adventure for any keen backpacker and absolutely perfect terrain if you're traveling overland by motorhome or adventure camping.
If you're not a fan of the heat, you can always head down to Patagonia and check out places like Torres del Paine, which offers a bunch of multi-day hikes.
Santiago is a great starting point and a booming capital city. If you didn't know, Santiago is one of the largest cities in the Americas.
You'll find that most South American travel books have great things to say about the capital's success.
Argentina
Famous for: Tango, Elegant Architecture, Football, Steak, Wine.
Route: Buenos Aires > Rosario > Cordoba > Mendoza > Salta > humahuaca > Iguazu
Every South American trip should include Argentina in their itinerary. If you are lucky to make it to the southern cone, you'll get a true taste of South American culture.
As arguably the most well-known of all South American nations, the European input into Argentina is hard to ignore.
It's a nation that is known for its elegance and its richness in terms of architecture and landscape.
From the amazing steaks found in just about every restaurant to the tremendous Argentine wine, you will find that there is food to be enjoyed all over Argentina unlike other parts of the nation.
As a city, Buenos Aires has been one of the most diverse and exhilarating places I've visited in South America.
Another thing to note about Argentina is that if you like football, you will have come to one of the true homes of the sport.
While it was made in Britain, it was a sport perfected in Argentina and Brazil – showcased perfectly by the likes of Diego Maradona and Lionel Messi.
The people are animated, and you'll notice their body language speaks louder than words.
Many people use Buenos Aires as a landing point to get their trip off the ground, even if you're heading further south to do a big ice trek in places like Perito Moreno or go to Ushuaia, the small resort town.
I salute you if you ever get the chance to travel to Patagonia in the south.
Uruguay
Famous for: Quality of Life, Drinking Mate, Meat, Marijuana, Unspoiled nature.
Route: Colonia > Montevideo > Piriapolis > Punta Del Este > Cabo Polonio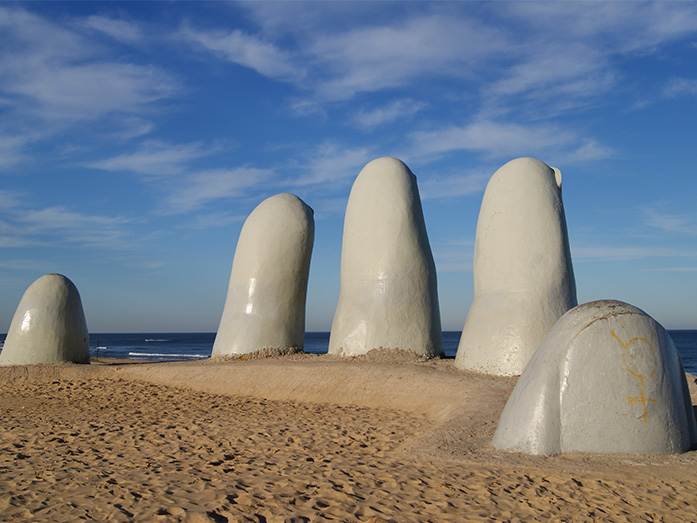 Straddled between the 'big two' South American nations is beautiful Uruguay.
Small but special, the high quality of life enjoyed by Uruguayans is something anyone can appreciate. You'll get to enjoy a nation that has not ruined its landscape with excessive tourist traps and the like.
In various South America travel publications, many have named Uruguay as one of the safest countries to visit.
You'll also be introduced to Mate culture; a form of tea that you might find very hard to put down once you have your first drink.
A rich and enjoyable way to have some fun, you'll get to enjoy everything from amazing meat dishes to puffs of some of the finest (100% legal) marijuana that you will find anywhere in the world.
For a more peaceful and positive approach to South America, be sure to come and check out Uruguay.
From Salto to Montevideo, there is much to enjoy about this special country.
You'll quickly learn how the Rio de la Plata plays a significant role in joining with Buenos Aires and how many citizens use it day-to-day.
On arriving at the port, you'll quickly see why! Though it's definitely not one of the cheapest countries in South America.
If you're backpacking on a budget, it would be best to start your South American trip itinerary here in conjunction with Buenos Aires.
If you're thinking of doing a road trip and wondering how to travel Uruguay, you'll find its 660-kilometer-long coastline very appealing.
Brazil
Famous for: Carnivals, Portuguese, Luscious Beaches, Samba, Football.
Route: Iguacu Falls > Curitiba > Sao Paulo > Paraty > Ihla Grande > Rio de Janiero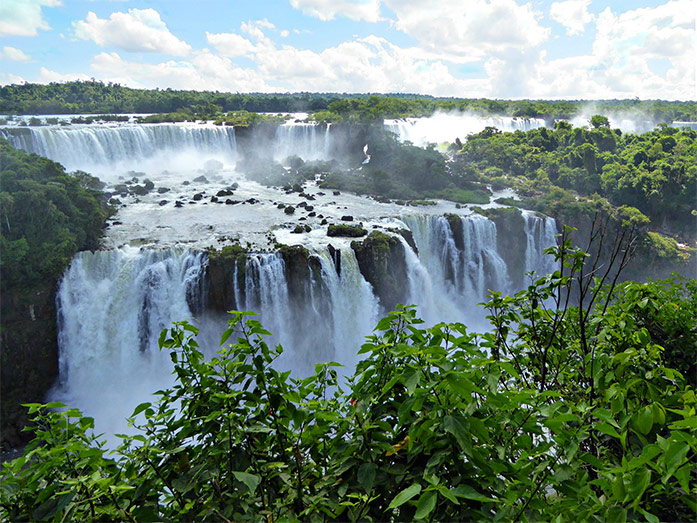 Compared to Argentina, Brazil can seem massive. However, part of what makes Brazil such a special place is immense diversity.
From major city to major city, state to state, Brazil changes entirely.
One thing that remains in almost every part of the country, though, is their love of the Samba spirit; the very essence that has made them a sporting idol the world over.
One thing that you will soon find about Brazil is that you cannot go far without seeing a reference to either Catholicism or football.
These are the two religions in this amazing nation, so be prepared to travel through a melting pot known for its amazing carnivals, its football, and its love of having a wild and exciting time!
You'll find some of the best cities in South America are in Brazil. The mammoth capital, Sao Paulo, is popular with backpackers.
Pencil in a good length of time to explore, as Brazil is the largest country in South America. Maybe now is time to brush up on your Portuguese?
I have gotten by with Spanish in some of Brazil's best places and spent many hours traveling by bus and plane around the country.
Brazil is not for the light-hearted or beginner backpacker.
However, if you do go, make sure you check out Rio de Janeiro as it makes a great introduction to Brazil as well as a good ending point.
Read more South America content…
Best Accommodation in South America
Depending on your budget, you'll find some great options for places to stay in South America.
Before you start planning a trip to South America, I suggest you do a little research on the types of accommodation that will suit you best.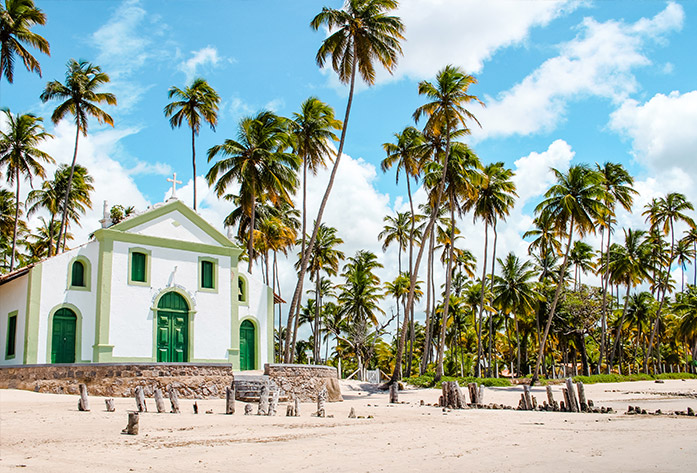 If you only have three weeks in South America, then maybe your accommodation strategy would be different.
Or if you are backpacking on an itinerary of six months, then you'll need to learn how to mix it up.
In my Smart Travel guide, I talk more about my accommodation strategy for Latin America.
It's best to try one of the many types of accommodation South America has to offer to get a full 360 experience.
The most popular is hostels, which you can get for free if you know-how.
Preparing for your Trip
Are you starting your South American itinerary without much travel experience?
Don't worry! I assure you that you're going to meet many people doing the same type of travel.
Some prefer to travel alone, and there are many reasons why.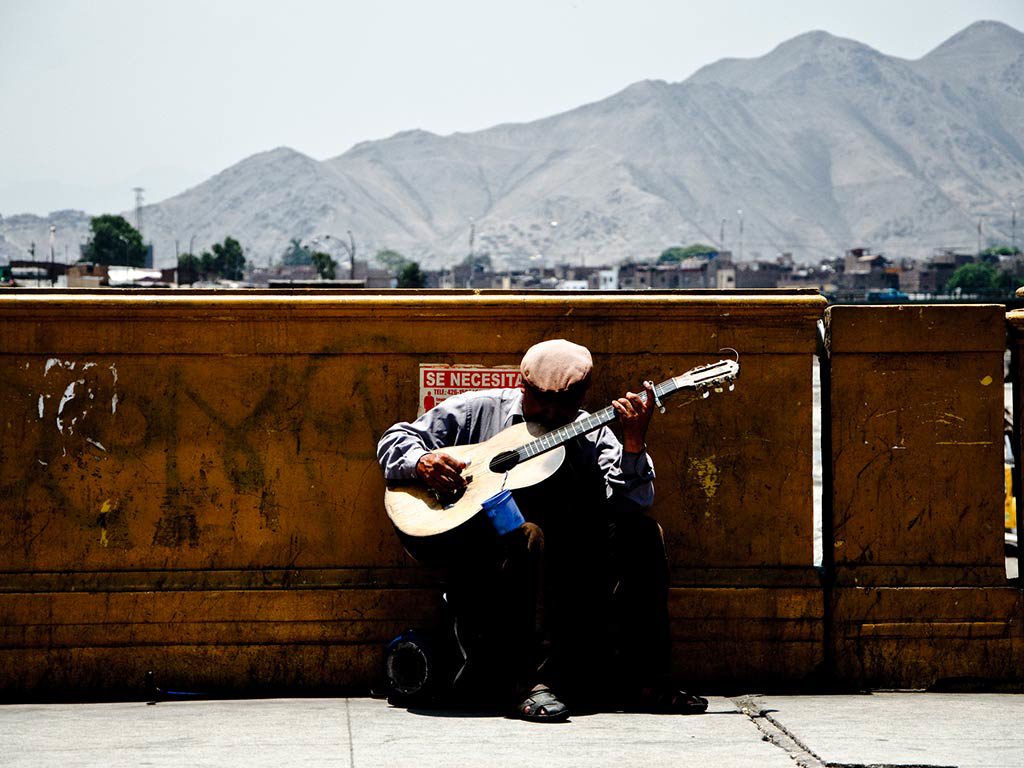 Are you thinking of doing something unique? Like glamping in the Peruvian Amazon? Don't be surprised if you find someone with similar interests.
Knowing what to pack is one of the most asked questions that beginner backpackers ask me. Check out my travel gear page for inspiration on what to carry on your trip.
Travel insurance for South America
I always recommend backpackers and travelers (no matter who you are) use World Nomads Insurance for fully comprehensive cover.

If you are due to travel soon, you can get a Get A Free Quote by clicking the link or the image above and filling out your details – that way you'll get instant cover from the exact date that you choose.
On many occasions World Nomads has provided me with reliable insurance cover for travel in Latin America and the rest of the world.
A good travel insurance plan should give you that peace of mind.
There's more than one reason why Travel Insurance is important to consider while planning your South America travel routes.
Below I'm going to list some of the things to consider:
Trip Cancelation
Trip Interruption
Flight Delays
Lost Luggages
Theft
Property Damage
If you're looking for ideas on how to plan a trip to South America, the last thing you want to worry about is any of the above complications that can quickly become part of anyone's trip.
Can you drive to South America?
If you're based in North America, maybe you're thinking of driving to South America. Trust me, not even the most experienced backpacker decides to leave home without travel insurance.
Backpacking through South America
As part of my South America backpacking itinerary, and after doing years of solo travel in Latin America.
Here I'd like to share five pieces of advice based on what I've learned and applied along all the South America travel routes I have taken.
One of the most memorable trips I did was from Bogota to Buenos Aires, which was an amazing trip. I went to live in Buenos Aires and learn more about the cultures of South America.
Maybe you have a Central America, backpacking route that you're trying to extend to the south.
If you're asking where does South America start or how to get from Central America to South America, you can pick one of few options, but I'd recommend flying from Panama to Colombia.
Some people ask me if it's possible to drive from North America to South America. Of course, you can; many people are doing it. Chile was part of my backpacking South American itinerary.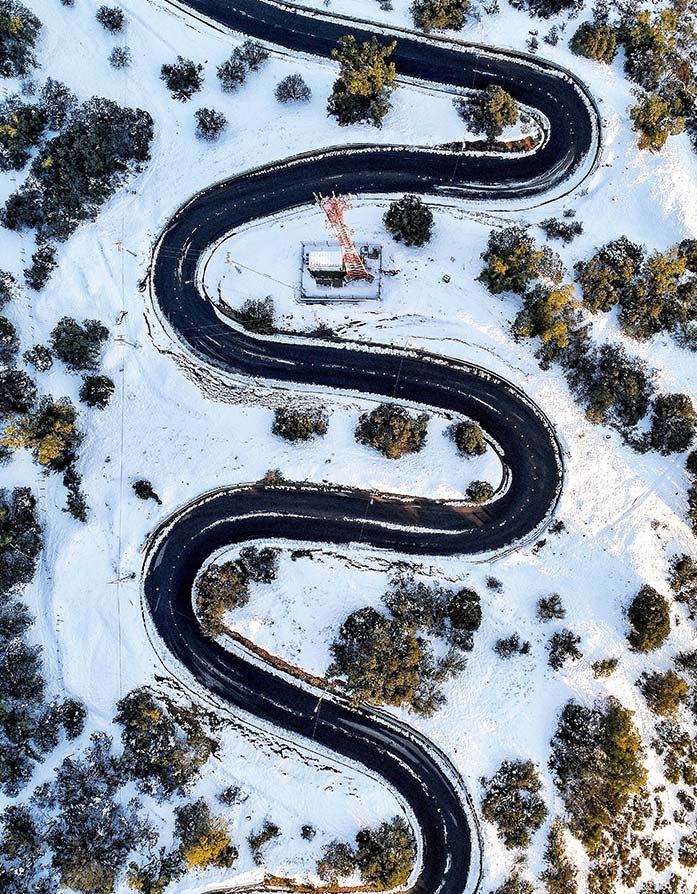 Whichever South American backpacking routes you choose, I have a few backpacker tips that may help you along the way.
Below, I'm going to give you a few tips that have strengthened my character and understanding of who I want to be as a young man.
Keep moving
When traveling solo, you face new situations daily, and there are certain interactions, which really challenge you to be authentic.
One challenge could be opening up to others, feeling vulnerable to sharing your personal history, or who you want to become.
That is quite normal and a minor sticking point that only you can overcome.
Another way I've seen people deal with this is by being a square, choosing to remove themselves from the interaction or environment.
That can be quite normal, and we all have done that at some point.
In my humble opinion, either can be appropriate, depending on how well you know yourself and the purpose of your trip.
When you're aware you're unhappy with your current surroundings, I found it best to keep moving along until I arrive at a place where there are people similar to me or to a location that is more likely to support my growth.
Your personal growth time is too valuable to allow yourself to waste it at the expense of thoughtless strangers.
Everybody feels lonely
The more I travel solo, the more I learn about myself; however, I can't learn about myself without the luxury of meeting other people.
Traveling solo is quite a selfish exploration. Solo travel is a gamble; maybe you don't meet anybody during your whole trip that likes you, let alone understand you or show you any affection.
It took me many solo travel trips to realize that despite traveling with a group, some people can feel lonely.
This is the perfect motivation for interacting with people on a personal level, even though they may seem like they're with a group of old-time friends.
Saviour is around the next corner
Do you know the difference between feeling lonely and being alone?
You must understand the difference before you embark on your first or next solo travel. Being alone is a state of being, whereas loneliness is a state of mind.
Although solo travel is about traveling by yourself, feeling lonely is never a goal or a desired outcome. However, it's inevitable.
I've found that whatever tools you have to change your state of mind when loneliness creeps in will make or break you.
I've felt lonely many times on my solo travel adventures, and honestly, it just takes one conversation with one person, and the feeling is gone.
People are always willing to talk, but how and where you meet those people is down to you.
Aligning with allies
How many times have you bumped into an old friend in the street and instantly rekindled a connection?
Often, during solo travel adventures, you'll bump into somebody that you feel you've known for ages.
I learned that we instantly identify and feel a deeper connection with people from the same city or country, etc. It's almost relieving at first.
Beware of this as I've fallen back into my comfort zone, and my trip of growth was affected.
Maybe you stick around for a conversation, but it's dangerous to rely on others to hold your hands for the rest of your trip.
The good news is that you can consciously take a break from your solo adventures by being aware of this paradox, but remember, you're sacrificing a part of your own personal growth while you're traveling with other people.
Always travel first class
I know what you're thinking, and no, not in a pretentious way.
One thing solo travel taught me is people who have less naturally go out of their way to help others.
How will you manage to connect with people from different walks of life? Also, will you honestly be able to relate to them if you're too cool or pompous to use public transport or visit a certain neighborhood?
Everybody has their own standards when deciding on the best route to travel in South America. But when doing solo travel, you need to reduce your threshold to allow random and random's friend to come in.
Try not to let your high standards get the best of you. Learn how to travel with all classes of people.
South America travel Routes
I hope you can get inspired by looking at these ideas and basic South American travel routes.
There are so many other places you can see, and I will be writing about them in my Latin America section.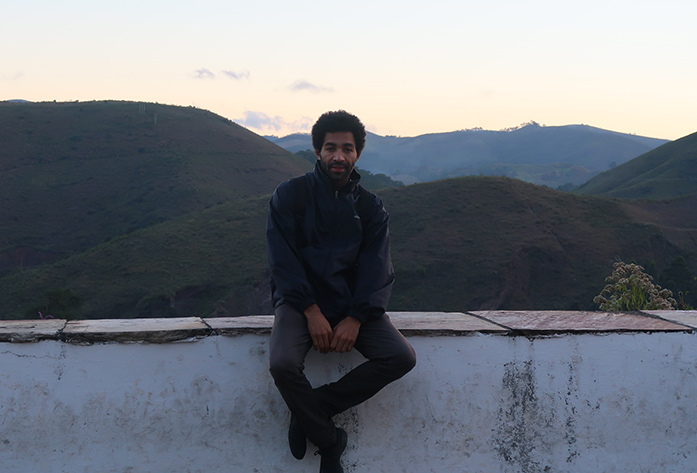 There are also some really good tours you can check out along the way. For example, if you're in Medellin, maybe you'd like to do the Pablo Escobar tour.
Or, if you're in Peru, you can do the famous Inca tour; (or one of the many day trips from Lima) I've heard is a once in a lifetime experience.
If you like the idea of being in Brazil, and South America trip itinerary would have to be tailored to spend a huge chunk of its time there.
Otherwise, you don't even end up scratching the surface of what Brazil can offer as a country and its eclectic mix of cultures.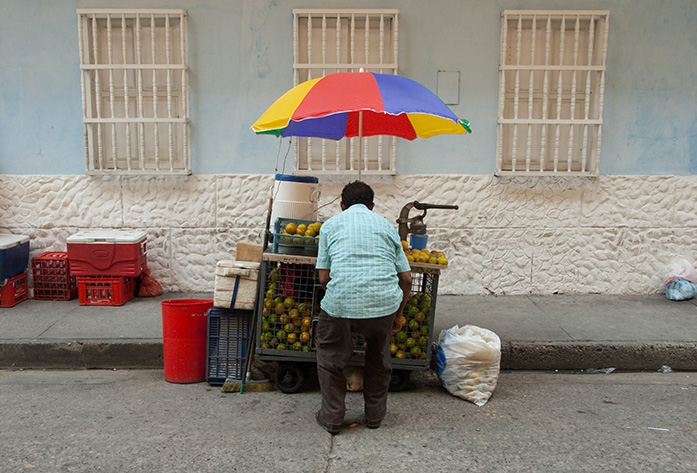 Over the past four years, I've traveled solo consistently, improving my life, time after time.
I've learned so much and created opportunities for myself and even others by taking these new trips of growth.
Whether that's by learning Spanish, watching Spanish movies and practicing what I've learned with locals on the road, or helping a local family I've stayed with during my travels.
I sincerely hope you got some useful information from this South American backpacking itinerary – if not – please let me know any questions you may have.
Missing something? Got tips, tricks & advice we can learn from?
Leave a nice comment or let's start a conversation below!
Like this article? Pin it…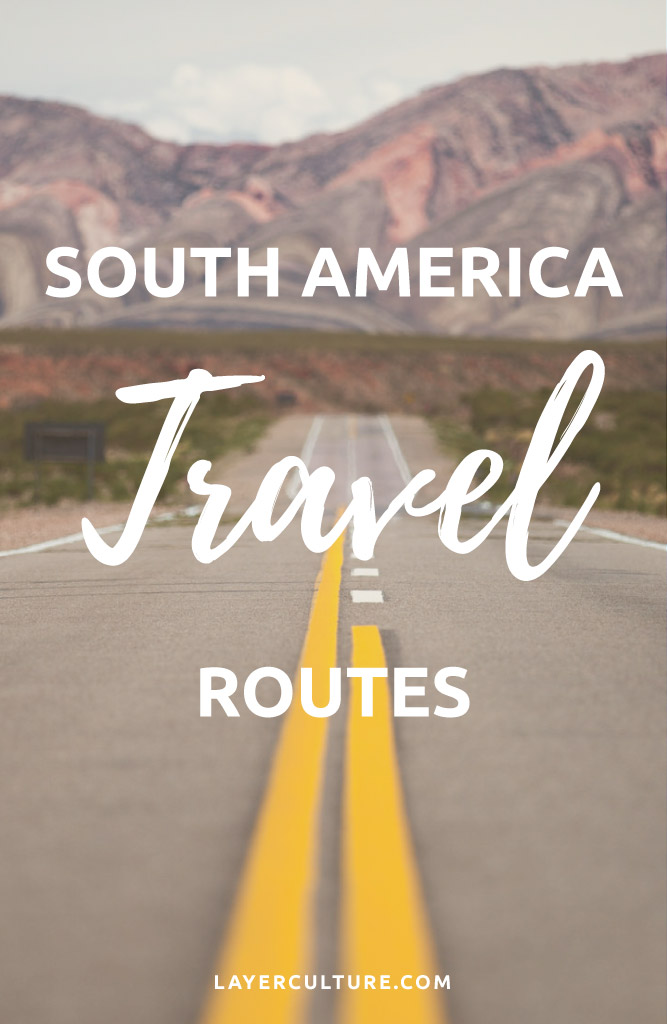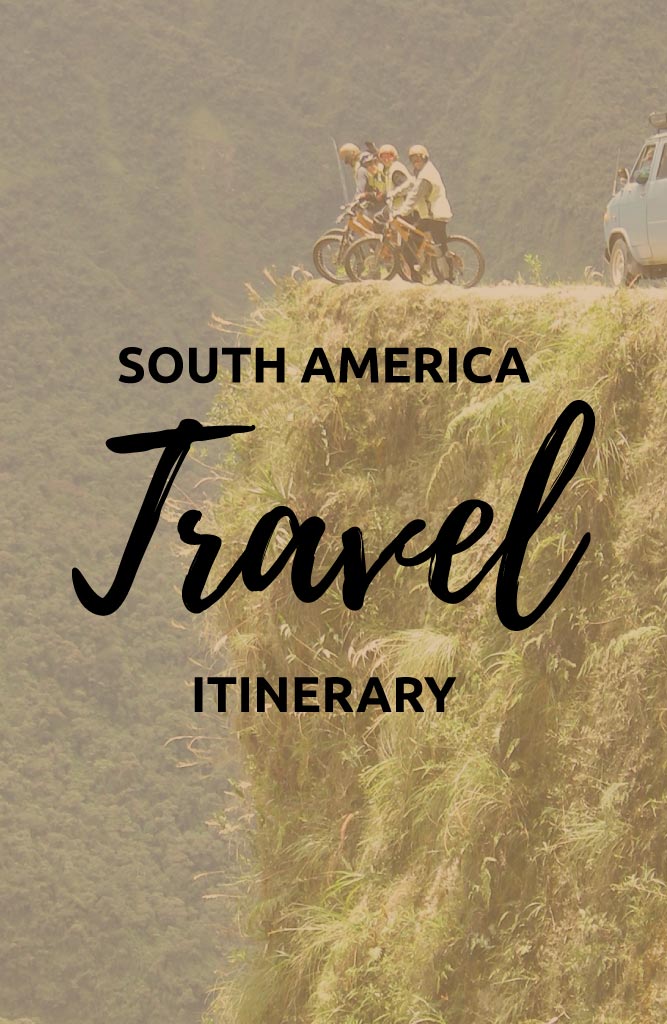 " Dear friend! Some links in this post contain affiliate links. Meaning, if you click through and make a purchase, book a hostel or sign up for a tour, I may earn a small commission at no additional cost to you . Your support means a lot and helps me to keep traveling and maintaining the quality of this site for you."
Daniel James
Helping thousands of people worldwide with independent travel in Latin America. Layer Culture means to dig deeper into the ideas, customs, and behavior of a group of people.
Reader Interactions
Comments
COSTA RICA VIBES says
Loved this! I recently did some traveling in Central America solo for the first time and experienced a lot of the same emotions/ things. I especially love point #3.
Love this post. There are similarities to my experiences. I usually travel by myself and I love it. It made me stronger, more confident and so much more. Unfortunately, it also makes me feel that I don´t fit in the "normal" world back home.
Traveling solo can be a great way to learn independence. I think everyone should try it at least once. I'm glad you learned some valuable lessons. These are great!
Some very nice tips! I think most of them can also be relative outside South-America! Really nice post for backpackers!! Thank of sharing!
Nawdeeya Nelson says
Awesome tips! I love travel solo. And your right…it can be rather selfish, but I love it.
That's a massive amount of learning and some great tips, so many of which carry over into life. What you say about loneliness is really powerful too. I spent last weekend on a short trip, and I could have learned from your wise words about not being reticent to talk to people already in groups.
ali dunnell says
Great post. One of the things I learnt from my many years of solo travel is that more adventures happen and often the unexpected. I really like the photographs you included in this post too. Thanks for sharing your experience
Amazing post! Really interesting, since I have been dreaming about traveling to Central America for so long!
The Upbeat Path says
Great post! Great advice for new travelers to live by for sure. If you're new to traveling, the best thing you could do is open up and learn to meet new people on the regular. It's a time when you should absolutely feel as though you can be yourself and not care what others think. You'll eventually meet people who will want to continue traveling with you, and if not they'll be gone the next day. No harm no foul
I rarely travel alone – my partner is as crazy about travelling as myself (if not more – he wants to go for a BIG trip next year!) but you made some good points – if you travel alone there is more chance to interact with the local crowd and it is what is really beautiful about travelling, knowing the language also helps – speaking Russian definitely opened so many doors when I was travelling to Siberia!
Lana Giles says
This is why I love travelling, to be able to meet people, mingle with the locals and have these incredible experiences you will never forget. Great tips! Hope you had an amazing time travelling around Central America.
Beautifully written post! I travelled alone, I travelled in a group, I travelled as a couple. I too think that the most intense experiences you can have are when being solo on the road, yet… I recently started travelling with my gf… which makes some other stuff far more easier. So – travelling as a couple? My favourite way now.
Petq Miteva says
Oh, Latin America is on the top of my bucket list! Nice post, beautiful mature and I like that pictures are very realistic! Thanks
Indu Indra says
Interesting tips on traveling solo in Latin America. Beautifully written post I enjoyed. I have traveled many Spanish speaking countries but not learned Spanish yet so I may join you in my quest to learn Spanish.
Interesting tips about solo traveling over all. It's very brave to solo travel but it has it's own charm, the freedom to do anything, try anything. Group bound tours or tours with families are very restricted. Very beautifully written post about Latin America. I have always been fascinated about knowing more about Central America and you have provided a very realistic review about the place. Spanish is a very beautiful language and also want to learn this language.
I think you are very brave to solo travel, we are lucky we have each other and even then sometimes when travelling for a long time you can feel lonely, or miss old friends and family. Your tips are really helpful and I totally agree with moving on until you are comfortable. Thanks
Trackbacks
[…] what do you think? I believe, no matter where we're travelling or what travel route we choose. We'll undoubtedly need to stay connected to out […]
[…] which gave me the courage to make my solo travel dreams a reality. If you looking for solo travel itineraries for South America you can see my other […]
[…] By Dan at The Layer Culture […]
Primary Sidebar
Meet Dan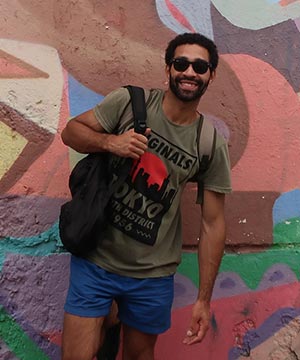 After spending years on the road Dan is now offering to help you find your feet in Latin America; inspire you to learn Spanish and get you started on your adventures. Learn how to travel longer and stronger!
Source https://www.girlabouttheglobe.com/how-to-travel-within-south-america/
Source https://www.layerculture.com/blog/south-america-travel-routes/
Source