Our Epic 4 Month Backpacking South America Itinerary
Our epic 4 month backpacking South America itinerary took us all across the continent, from the Amazon rainforest in the north to glaciers in the south.
When I graduated university back in 2015, there was only one thing I wanted to do, and that was see the world!
Since then, we have planned trips to and visited more than 3 dozen countries all around the globe.
And it all began with our epic 4 month South America backpacking trip in 2016.
It seemed like a great place to start, seeing as the continent was so large and diverse that we knew it would be a world away form what we had experienced living in the UK.
From hot and humid rainforests in the north of Brazil right down to frozen glaciers in southern Argentina, the continent had everything to offer.
We spent weeks researching all of the best things to do in South America and planning a route that would allow us to see as much as possible.
In the end, we settled on a 4 month journey for backpacking South America that would take us through many of the most popular sites and journeying around almost the entire continent.
Below I've attached an image of the route we took and, although it missed out on a few countries, South America is so large that we really couldn't have squeezed much more in!
So, if you're in the process of planning your own South America itinerary, be it for 4 weeks, 4 months or even a year, then hopefully this will help you.
Why would you want to backpack South America?
I've said it before, but I'll say it again … South America really does have it all.
It caters to all kinds of travellers, right through from those who love relaxing on the beach to those looking for high octane adventures.
For me, I was really excited to discover new cultures that were completely foreign to anything I'd seen before.
I'd been to plenty of places as a kid, but nowhere as exotic as South America.
Most of all, South America appealed to me because it still has so many untouched areas of natural beauty, most notably, the Amazon rainforest.
But at the same time, I was equally excited to visit major South American cities, such as Rio de Janeiro and Buenos Aires, which I had heard so much about in the past.
But don't worry, you haven't got to visit South America and travel quite as much as we did.
We traveled almost the entire continent and visited 6 countries along the way.
Instead, you could choose just two or three countries and spend the same amount of time, and give yourself greater chance to relax and experience each one to the fullest.
But if you're on the fence about visiting, here are the top 3 things that I ultimately loved most of all about South America:
‍The people – All across South America, the people are so friendly and hospitable towards foreign visitors, regardless of whether you are in major cities or smaller settlements in the middle of nowhere.‍
The sites – South America is home to some of the world's most famous sites, such as the Amazon rainforest, Perito Moreno glacier, Tijuca Falls, the Bolivian Salt Flats, Machu Picchu and many MANY more.‍
The chance for adventure – Though it is incredibly popular, the backpacking trails are by no means as developed as those in many typical Asian countries like Thailand and Vietnam. Instead, it's up to you to take local routes and craft your own journey. And the continent is so vast that you really can design your own adventure and uncover local towns and villages that few tourists ever go to.
Our chosen 4 month backpacking South America itinerary
Okay! Now that's out of the way, let's take a deeper look at the 4 month South America route that we chose to follow.
We designed it this way, as we wanted to start in a major capital city that offered affordable flights in and to then end in another major city that we could fly home from.
It's worth noting that many backpackers we met were actually doing a similar route but in the opposite direction.
From our experience, I would say that the route we took is better, largely because of how expensive each country is compared to one another.
Colombia, Peru and Bolivia are much much cheaper than the other 3, so it's good to arrive at those last, so that you feel like you are slowly saving money as you go around.
It's also easier to budget that way, once you know how much you have left to spend.
So first up we have .
1 month backpacking Brazil
Have you ever looked at Brazil on a map?
Well, I'm sure you have and you probably realised the same thing we did at first … that it is huge!
Brazil is almost an entire continent almost on its own and seems to dominate everything around it.
As such, 1 month in Brazil is quite a lot of time to see lots of sites, but in the grand scheme of things is nowhere near enough to see it all.
I think you could go back and spend an entire 4 months just backpacking Brazil, and maybe one day we will!
The best places to visit in Brazil
The route we chose through Brazil was based off starting In Rio de Janeiro in the southwest and then finishing up near the Amazon in the north, where we could then catch a flight down to Argentina.
In the end, I was very happy with this route and we got to see so much of Brazil's stunning coastline.
The one place in Brazil I wish we could have stopped at was Sao Paulo, but this didn't quite work out with regards to timings.
Either way, here's the final route we followed:
Rio de janeiro – 4 nights
Vittoria – 3 nights
Salvador – 3 nights
Recife – 2 nights
Belem – 4 nights
Amazon boat cruise – 6 nights
Manaus – 3 nights
Amazon jungle tour – 2 nights
We used buses to get between Rio, Vittoria and Salvador; took a flight from Recife to Belem; and then, of course, a boat from Belem to Manaus.
So all inclusive of overnight buses, we ended up spending 29 days in Brazil.
The top 3 things to do in Brazil
2 weeks backpacking Argentina
After 4 weeks travelling through hot and humid Brazil, we were surprisingly excited to get further south and find us some cooler weather.
Well, we ended up going from 1 extreme to the other, by travelling from Brazil's northernmost point all the way to Argentina's southernmost city in less than a week.
Ushuaia, which is at the very bottom of Argentina, happens to be the southernmost city, not just in South America, but in the whole world!
So it is a complete world away from the heat of the Amazon.
And this absolute diversity in climates is what I loved a lot about Argentina and what helped it make itself onto the list of our best backpacking destinations around the world.
The best places to visit in Argentina
We started in the north in Iguazu, visiting the famous Iguazu Falls, where the temperature was still 30 degrees and above.
We then took a long overnight bus journey south to the famous city of Argentina, before then flying down to Ushuaia a few days later.
Our route was as follows:
Puerto Iguazu – 2 nights
Buenos Aires – 3 nights
Ushuaia – 4 nights
El Calafate – 4 nights
As mentioned, we used a mixture of buses and flights to get through Argentina.
But getting to the famous Perito Moreno glacier in El Calafate ended up being quite challenging.
In the end, the best way to get there required us to head up through Chile and then cut back into Argentina for a few days and visit it.
So in total we spent 15 days in Argentina when you include overnight buses.
The top 3 things to do in Argentina
3 weeks backpacking Chile
Once you hit Ushuaia in Argentina, there's only one direction left to go, and that's north!
So our route through Chile saw us gradually getting further and further north, all the way from glaciers in the south to arid, hot deserts in the far north.
Chile is such a beautiful country and it's great heading up through the country, watching the landscape change.
The best places to visit in Chile
We used buses to head up to Puerto Natales, where we stayed for a couple nights before heading into the Torres del Paine National Park.
This happens to be one of the world's most famous locations for hiking, and the W-Trek is attempted by thousands of passionate hikers every year.
We were in the park for just 2 days, which was still incredibly challenging and we made our way to the famous Three Torres for sunrise.
This ended up being my favorite moment from the entire 4 month South America journey.
From there, we visited the Perito Moreno glacier, before heading back south to Punta Arenas where we could catch a flight north to Santiago.
Chile is strange in that it's nearly impossible to get a bus north and the flights actually ended up being very cheap and taking just a couple hours.
I could talk for ages about Santiago, but I'll give you just a brief recap.
So this was our first ever experience with Couchsurfing and we ended up having the best time with our hosts Carlos and Gabi who showed us around the city and got us drunk, on more than one occasion, on Caipirinhas!
After a few days, we hired a car and drove south on what ended up being another massive highlight to the trip.
The drive south is truly beautiful as you drive for hundreds of miles down beautifully tarmacked roads, bordered on both sides by gorgeous snow-capped mountains.
We went as far as Pucon, before heading back north again to Santiago.
We also stopped in a place called Cajon del Maipo and ended up driving deep into the snowy mountains (literally through 2 feet of snow!) until we reached some hidden hot springs.
Other than a couple of workers, we were the only ones there … relaxing in hot springs, completely secluded in this wonderful place.
Bliss.
It was one of the best moments of the entire trip and I highly recommend you visit here if you get chance.
Our route through Chile .
Puerto Natales – 3 nights
Torres Del Paine National Park – 1 night
Punta Arenas – 1 night
Santiago – 7 nights
Cajon del Maipo – 1 night
Puerto Montt – 1 night
Pucon – 2 nights
San Pedro de Atacama – 3 nights
We used a mixture of buses, flights and hire cars to make it through Chile, with the journey north from Santiago to the Atacama being the longest and most dramatic in change.
After a few weeks spent in the cold south, we were finally ready to return somewhere warm and the Atacama desert is a world away from what you find in the south.
There, you get to visit a spot known as Moon Valley, because it literally looks like the surface of the moon!
In total we spent 22 days in Chile, including overnight buses
The top 3 things to do in Chile
3 weeks backpacking Bolivia
On our journey further north, the next logical country to stop in was Bolivia.
And the journey into Bolivia begins with one of the country's most incredible adventures, which is a tour through the Eduardo Avaroa Andean Fauna National Reserve.
Tours through this region typically range from between 1 and 3 days and you get to see some truly awe-inspiring sites.
Ranging through from pink lakes surrounded by flamingos to wide open planes covered in lush grass and wild alpacas.
We chose for the more direct 1 day route that starts early in the morning with you crossing into Bolivia and getting stamped into the country at a very dodgy looking official office.
Afterwards, you spend much of the day climbing ever higher into the mountains, stopping off at key sights along the way.
Including spots that inspired Salvador Dali in many of his most famous pieces of art.
If you have the time and can afford the added expense, then we did hear good things about the 3 day routes.
The best places to visit in Bolivia
From there, you find yourself in Salar de Uyuni, which is the most popular starting point for an epic day trip out onto the infamous Bolivian salt flats.
The incredible white expanse and clear blue skies make for some truly unique photo opportunities.
Just make sure you stock up on toys and ornaments, because you get a good couple of hours to let your inner child loose, trying to capture even more remarkable shots.
Here's a few of my favourite shots from the salt flats .
Potosi, Sucre and La Paz all offer up plenty to see and do, but do be warned that they are very high up, so you will likely suffer from altitude sickness and get tired after walking around for even short periods.
We took such a long time in La Paz for 3 key reasons:
First, we had been raising funds on our journey backpacking South America up until that point in order to donate to an exceptional type 1 diabetic charity for children.
Secondly, we were quite worn out by our hectic schedule over the previous 2 months, so did want to take things easy.
Thirdly, we spent a whole day out paragliding which was EPIC!
Here's the places we stopped off in across Bolivia:
Salar de Uyuni – 2 nights
Potosi – 2 nights
Sucre – 3 nights
La Paz – 10 nights
Copacabana – 1 night
Isla del Sol – 1 night
In my opinion, visiting Isla del Sol is up there as one of the top 5 things to do anywhere in South America.
This gem of an island is located about an hour from mainland Copacabana and I wish we'd stayed for more than just 1 night!
It is so peaceful and gorgeous and the island is filled with incredible hiking opportunities.
On the evening there, I chose to hike up to the highest point and it felt amazing being the only one up there, with views stretching for miles all around.
It's worth noting that Bolivia is landlocked so it isn't ocean that surrounds Isla del Sol, but is instead a vast lake of freshwater!
Please, please, please make sure you visit Isla del Sol before you leave Bolivia; you won't regret it.
In total we spent 21 days in Bolivia including overnight buses.
The top 3 things to do in Bolivia
1 week backpacking Peru
Our journey into Peru began with us crossing the border with Bolivia, to be greeted by a woman squatting in the road and peeing right next to us as we waited for our bus.
From there, it's fair to say that our trip got better and better!
The best places to visit in Peru
We only stopped in 2 places in Peru, so there is definitely plenty left for us to explore.
However, Cusco and Lima are by far the most popular places to stop in and there's tonnes to see and do all around them.
In Cusco, we went for a day tour to ancient Inca ruins and settlements and mines located all around the region.
We also went for a tour that went not as far from the city and allowed us to partake in some local evening rituals that have gone on for a number of generations.
We also found Cusco itself to be a nice place to explore, filled with all sorts of old school markets to pick up souvenirs and trinkets.
As well as lots of restaurants and bars, a perfect place to try traditional Peruvian dishes.
You'll also find dozens of locals whispering in your ears as you pass asking if you want to buy cocaine.
We gave those offers a miss.
By far the most famous reason that people visit Cusco is to climb up Machu Picchu.
This is easily one of the top 5 most famous places to visit in South America and I'm quite annoyed we never got the chance to do it.
By this point, we had burned through far too much of our budget and we simply couldn't afford it, as climbing Machu Picchu these days costs a good few hundred dollars.
From here, we took the long overnight bus journey from to Lima on the west coast.
I turned out to be very fond of Lima, in particular the incredible sandy beaches and idyllic surfing conditions of its long coastline.
It was here that I first learned to surf after paying a local instructor about $20 for a 2 hour lesson.
As well as this, I recommend you stay at the Zig Zag hostel.
It's a very cheap, yet modern hostel and the hosts are very friendly and welcoming.
But what makes this place to special is that every week or two the hosts visit the local slums and donate meals to the poor families living there.
As a guest you have the chance to go along and it was a wonderful experience getting to meet these locals who live in incredible poverty and to help and give something back.
We took up a few items that we no longer had use for, such as clothes and bags and donated them to the families.
Our journey through Peru was pretty straightforward .
Cusco – 3 nights
Lima – 3 nights
In total we spent 8 days in Peru including our overnight bus ride.
The top 3 things to do in Peru
2 weeks backpacking Colombia
Colombia was the last stop of our 4 month South America backpacking itinerary.
We had heard a lot about Colombia on our journey around the continent, as well as from older relatives and friends from back home.
After all of this, we surmised that Colombia would be a worn torn country, inundated with drug lords and gang wars.
What we found turned out to be very different.
Yes, Colombia has had a very eventful past, especially if you've seen the series Narcos on Netflix.
However, the truth is that Colombia is no longer the drug capital of the world and so much of the violence, drug trafficking and corruption has died out.
Instead, what you find is a country that is fighting it's hardest to get rid of this image and instead build into a modern and safe place to visit.
The best places to visit in Colombia
Once again, our lack of funds meant that our time in Colombia was limited somewhat and there are a few crucial places we planned on visiting and were unable to.
However, we still has a wonderful time here, in particular in Girardot and Cartagena.
As a popular seaside city, Cartagena is the most touristy of the places we visited and is quite a bit more expensive.
But it's a great spot to visit nearby coastal towns and to even take day trips out to islands off the coast of the country in the Caribbean.
Our Colombia travel route was as follows .
Bogota – 1 night
Girardot – 3 nights
Cali – 5 nights
Cartagena – 1 night
The top 3 things to do in Colombia
In total we spent 10 days in Colombia.
So overall, our journey across South America was just short of 4 months, allowing us to see many of the continent's best sites and discovering almost everything we wanted to see.
But of course, they are plenty more smaller countries across South America, all of which we are very excited to return to and visit .
Other countries to visit in South America
With only 4 months to backpack South America, we did have to say no to visiting a few countries.
We could have easily popped into Paraguay, Uruguay and Ecuador, however, we still wanted to travel them properly so instead chose to leave them for a future adventure.
In particular, we are excited to one day visit Venezuela, but will need to give it a few years until they eventually get some sort of political stability and do away with the corruption that currently engulfs the nation.
These other countries are .
Venezuela
Ecuador
Suriname
Paraguay
Guyana
Uruguay
What are the best things to do in South America
If you are looking for a full rundown of what to get up to whilst on this continent, then check out this other post I wrote on the best things to do in South America
It takes you through all of the biggest highlights of our trip, and I highly recommend trying to fit in as many things as possible.
But I thought it also well worth mentioning .
The 4 things I wish we had got to do in South America
1. Lencois Maranhenses
These are located on the northern end of Brazil, not too far from Belem.
Unfortunately, we ran out of time so had to skip them prior to our Amazon riverboat cruise and I was nothing short of gutted!
The area is a large open desert filled with giant sand dunes that have then created a series of mini lakes.
These lakes are only present at certain times of the year, but are some of the most picturesque places in South America.
We met people who visited them and getting there is actually very difficult as you have to take a jeep tour for a number of hours deep into the desert.
2. Machu Picchu
I talked about Machu Picchu above and, once again, I was gutted to have been unable to visit.
In the words of the Terminator … "I will be back!"
3. A trip to Easter Island
Easter Island is located 2 miles off the coast of Chile.
It is most famous for the large stone carvings that have been there for hundreds of years and no one is quite sure what their purpose is.
4. Take a boat to Antarctica
Ushuaia is the southernmost city in the world, located in the deep south of Argentina.
From here, it's possible to purchase a ticket for a multi day tour that takes you across the ocean all the way to Antarctica.
These trips are, as you'd imagine, very expensive, so we had to give them a miss.
Planning the right South America itinerary for you
In my ever so humble opinion, if you wish to explore as much of South America as possible and take in all of the major sites, I think you need to spend at least 12 months here.
That way, you wouldn't have to move as quickly as we did and can take more time to enjoy what they astounding continent has to offer.
That being said, this is completely impractical for most people.
So feel free to edit the journey as applicable and to add in extended stays in certain locations.
Our 4 month South America route .
Common FAQ about backpacking South America
Here are a few more great travel tips to help you plan your own trip to South America .
How did you sort accommodation in South America?
For 95% of our bookings in South America, we used Booking.com.
We use them all around the world as they always seem to offer the widest selection of accommodation, right through from budget hostels to nicer hotels and apartments.
They also always have the lowest prices as well as cool discounts and offers to Genius Members (which you become once you make a few bookings).
Other than that, we used Couchsurfing.com when staying in Santiago, and the experience was so much fun!
Our hosts, Carlos and Gabi, were 2 of the nicest people we met when backpacking South America and there was no better way to discover the local culture and nightlife.
Oh, and they were even kind enough to pick them up from the airport.
At the time of writing (more than 4 years on) we are still in touch.
I recommend trying to sort your accommodation as far in advance as possible, so ideally a week or 2 before you arrive in each location.
Otherwise, you end up paying more and will find yourself with far fewer budget places to choose from, especially in peak backpacking months.
How much does it cost to backpack South America?
Compared to other common backpacking regions, such as South East Asia, South America can seem quite a bit more expensive.
However, it really does depend on how fast you move through the continent.
We ended up finding that our biggest expense was travel costs associated with flights and long distance bus tickets through each country.
These can be very, very expensive, especially in places like Brazil where you need to get numerous 12+ hour bus tickets.
Food and drink in South America was cheaper than what you'd find in most western countries, however it does really depend on where you are and what you're looking to eat.
To save money, we ended up buying food from a supermarket and cooking for ourselves most nights.
I don't have an exact figure, as our entire trip ended up going well over the anticipated budget.
But all in all we each spent around £4,500-£5,000 ($5,250-$6,500) for just under 4 months in South America.
That's roughly $45-$55 per day.
If you are looking to save some money, then I recommend travelling much more slowly than we did, and also sticking to the cheaper countries.
These are Colombia, Bolivia and Peru.
Of course, you will find cheap places in Argentina, Chile and Brazil as well, however, they tend to cost a lot more to travel through.
Patagonia is one of my favourite regions anywhere in the word and is truly breathtaking. However, it is also much more expensive that other parts of the continent.
Also, be sure to pick up a travel card, such as Monzo or Revolut, which gives you the best exchange rates in all countries.
Hiking the Torres del Paine National Park is my favourite memory from South America, but it was expensive!
How do you get around South America?
No South America travel guide would be complete without talking about how to actually get from place to place!
As mentioned a couple times, the best way to get around South America is by bus and plane.
Flying in South America
In total we took 5 flights internally throughout South America; these were ..
Recife to Belem
Manaus to Foz de Iguazu
Buenos Aires to Ushuaia
Punta Arenas to Santiago
Lima to Bogota
As long as you book your flights a month or more in advance, then they should be pretty cheap.
And if you are travelling long distances then not only do they save you a lot of time and hassle, but they also save you a lot of money.
Using buses in South America
Unlike with flights, you can't really save much money on your bus journeys by booking them in advance.
And if you are planning on travelling the entire continent like we did, then the cost of these will soon stack up.
I can't give a rough idea of how much each journey costs, as they really do vary depending on which country you are in as well as how far you are travelling.
They are also dependant on what quality of seat you are looking for.
In most of South America they have the following system:
No Cama – refers to seats that are in a static position and do not move. These are always the cheapest and are fine if you are taking short journeys up to a few hours.
Semi Cama – refers to seats that recline partially, up to around 45 degrees. These are the second most expensive and are fine if you don't mind sleeping upright. Sometimes these are the only seats available so you don't really have much choice in the matter anyway.
Suite Cama – refers to seats that recline completely. Oh boy how I came to love sweet suite cama. If you have a long 12 hour overnight bus journey, then this is by far the best way to travel. You get to arrive well rested and not in pain from having been awkwardly huddled all night. However, these can easily be two or even three times the price of other tickets and in many cases are not even available.
Regardless of which bus you choose, I recommend buying a blanket for each journey as they can get very cold, and they often don't provide one.
When you enter countries like Bolivia and Colombia, you will often find no choice in the matter and instead are forced to ride in uncomfortable buses and that's just the way it is.
All in all, bus tickets ended up costing us a lot of money over the 4 months, far more than we were planning to spend.
As a heads up, if you are planning on visiting Lima and Cuzco, then book your flights way, way way in advance.
We were forced to catch a bus and the journey is long and famously perilous and uncomfortable, so if you can avoid it then do so.
When it comes to booking bus tickets, you can sometimes do these online and in other cases you have to do them in person from a local bus station.
This latter case seems to be more applicable in Bolivia, Peru and Colombia.
Good sites we used to book online bus tickets include:
Hiring a vehicle in South America
It is possible to hire cars or motorbikes in many parts of South America and they are a great way to get around.
Rentalcars.com is a great place to start your search, as they include most of the big car hire firms in cities all across South America.
However, if you wish to drop them off in another city, then it can be very expensive as the hire company will then charge you a large fee to have the car taken back to the original point.
We hired a car in Chile and drove south from Santiago for 4 days and had the best time! So I would highly recommend doing this if you get chance and can afford it.
Buying motorbikes in South America
Though we have no personal experience with this, I wanted to quickly mention the option you have of buying your own motorbike and driving yourself around South America.
When on our boat cruise down the Amazon, we met an Australian couple called Ben and Ainsley who were doing exactly this.
They spent more than a year driving across South America in its entirety and had nothing but great things to say about their adventure.
Boat journeys in South America
It's possible to take boat journeys in certain parts of South America, most notably being the Amazon rainforest which stretches from Brazil down into Peru.
We took the journey from Belem to Manaus and you can read more about this here.
What's the best way to get to South America?
Flights into South America are easy to come by and generally fairly affordable.
The major cities in every country offer international flights so you'll find something to suit you.
All I would say is that you should try and plan your route as carefully as possible in advance so that you know which city is most practical to fly into and which one is best to fly out of.
For us, it made most sense to fly to Rio de Janeiro in Brazil and eventually leave from Colombia.
As another note, I wouldn't recommend booking your return flights at the same time like we did.
This does limit your flexibility and we found it to end up being unnecessary.
Usually you save money by booking both flights together but we ended up finding that we could have booked even last minute return flights for almost the same price we had paid in the first place.
Whenever you are booking flights in, around and out of South America, I recommend using Skyscanner.
How safe is it in South America?
Before arriving, we had heard our fair share of scare stories about South America.
Which is almost to be expected when you consider the ongoing news headlines about political arrest in many South American countries in recent years.
However, during our time here, we never had any trouble or felt concerned about our safety.
But I credit this success to a few key rules that we followed when backpacking through South America:
Don't go out when it's dark, unless you are with a large group of people
Only take out the amount of money that you need to spend at that time
Don't go around flashing expensive phones and cameras
Always keep your day bag zipped up when out and about – In Brazil we took this one step further by always having a padlock on the bag. We did this after someone gave us this tip but I'm really not sure how necessary it was; and the anxiety it raised did spoil our time in Brazil somewhat
Don't stay out late drinking in a city you don't know
Only ever use a licensed taxi or Uber
Don't buy or accept drugs from anyone
Generally, try and be sensible and respectful of the local cultures and areas you are in
Final thoughts from our time backpacking South America
All in all, I found South America to be a wonderful place to discover and the sheer variety in climates and sites really did impress me.
It was nice knowing that, no matter where we went, there would always be some unique sites to see and kind people to meet.
Another great thing to do whilst in South America is to take a genuine interest in the local people and get to learn about them, their language, their culture and their customs.
I have very fond memories of dozens of people we met and spoke to along the way and I found it fascinating to learn more about the unique stories everyone had to offer.
I hope my 4 month South America itinerary can help you in some way in planning your own route around the country.
If there's anything you think I've missed and have any additional question, then don't be afraid to ask!
Just drop me a message in the comments below .
Disclaimer: Fully research your destination prior to travel, or any products prior to purchase. We can accept no responsibility for anything you experience as a result of the information found on this website. Some posts may contain affiliate links, which means we receive a small commission for some purchases, at no additional expense to you. Read more here.
I'm an Economics graduate with a passion for travel. In 2016 I decided to ditch the office environment, work from my laptop and travel to every country in the world. You'll find me working out of a cafe in Bali, perhaps on a riverboat in Brazil or maybe even an airport lounge in New Delhi.
South America Starts Here
Spending 2 months in South America seems like a lot—until you actually get there. The size of the continent and the distance between places is somewhat evident on maps, or when you start perusing bus schedules, but you don't viscerally comprehend it until your feet are on the ground.
To put it another way, unless you're flexible in the amount of time you can spend, you probably won't get to see all the best places to visit in South America, at least not on your first trip. (Once you make peace with this, of course, you can also admit that you'll probably be back for another at some point!)
But let's not start off on a negative note. Whether you're seeking backpacking routes in South America or want to approach a trip to the continent from a more luxurious bent, this article is about what you can accomplish—not what you can't.
Practical Matters
When to Visit South America
The best time to travel to South America varies slightly throughout the continent, but I generally like going during the southern summer (between December-March), especially if you plan to explore areas further south. Much of equatorial South America (i.e. Colombia, Ecuador and northern Brazil) is great to visit 365 days per year, while specific destination (Bolivia's salt flats and Brazil's bizarre sand dunes) are actually best to visit during their rainy seasons—February and July are good months, respectively. As for how long to travel South America? Well, that's what this entire page is about.
Where to Stay in South America
South America has an impressive range of lounging, whether you're taking a South America honeymoon and want to stay someplace luxurious, or are seeking out the best hotels in the world. Certainly, I've experienced many ends of the spectrum, from the opulent Hotel Fasano on Ipanema Beach in Rio de Janeiro, to the simple Loki Hostel in Cusco, Peru. Camping is also a popular option in wilder reaches of the continent, particularly in Patagonia, while wilder (even floating!) lodging is possible in the Amazon.
How to Get Around in South America
Unless your South America travel route is extremely ambitious, you'll probably be traversing most of it by land. This is both because regional flights tend to be exorbitantly priced, and because long-distance buses are not only cheap by comparison, but excellent—you can enjoy steak and champagne on ones in Argentina! Many South American cities feature excellent and safe public transportation, though if you have to take a private car, I'd recommend an app like Uber over a sketchy local taxi any day.
Money, Costs and Communication
You'll exchange currency plenty of times during your 2 months in South America, since most every country uses a different currency, from pesos in Colombia, Argentina and Chile, to Brazilian reaí, to Peruvian soles to Bolivian bolivianos. In terms of costs, you can generally expect the larger countries in the south to be more expensive than the smaller ones in the north, though the poor economies of Argentina and Brazil especially have reduced costs to far below what they used to be.
Irrespective of whether you're in the cheapest countries in South America or the most expensive ones, WiFi is relatively good throughout the continent. With this being said, I do recommend getting local SIM cards, though this can admittedly be a hassle since you'll need to purchase a new one in each country. In terms of linguistic communications, it is absolutely essential to have at least a basic grasp of Spanish—Portuguese also helps a lot.
Visas in South America
The issue of South America visas has become less complicated over the years, especially if you're European or American. In fact, it was just announced recently that Americans no longer need a visa to enter Brazil (which was previously the most troublesome visa among South America's major countries), while both Argentina and Chile have ended the "reciprocity fee" scheme long in place. Bolivia's $160 fee is the highest in South America for US citizens (many European don't need this), though it's relatively easy to get.
Where to Go With 2 Months in South America
Colombia
If you're wondering "is Colombia safe?" the answer is yes, with some caveats I'll mention in a few paragraphs. The more important point? Colombia is absolutely amazing, whether you explore the gorgeous city of Cartagena, trek amid alien-like palm trees in the Valle del Cocora or sun yourself on the forlorn beaches of Tayrona National Park.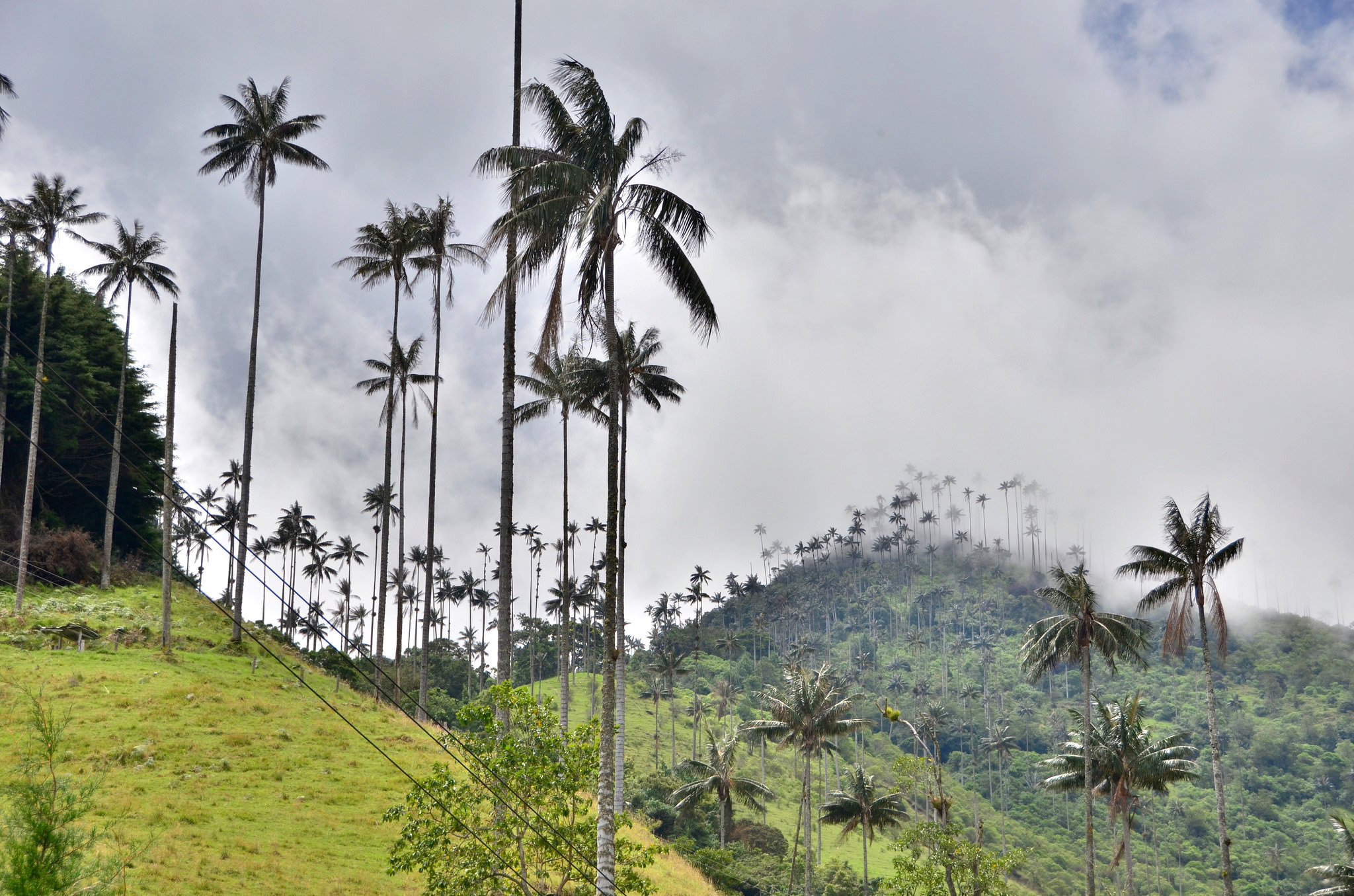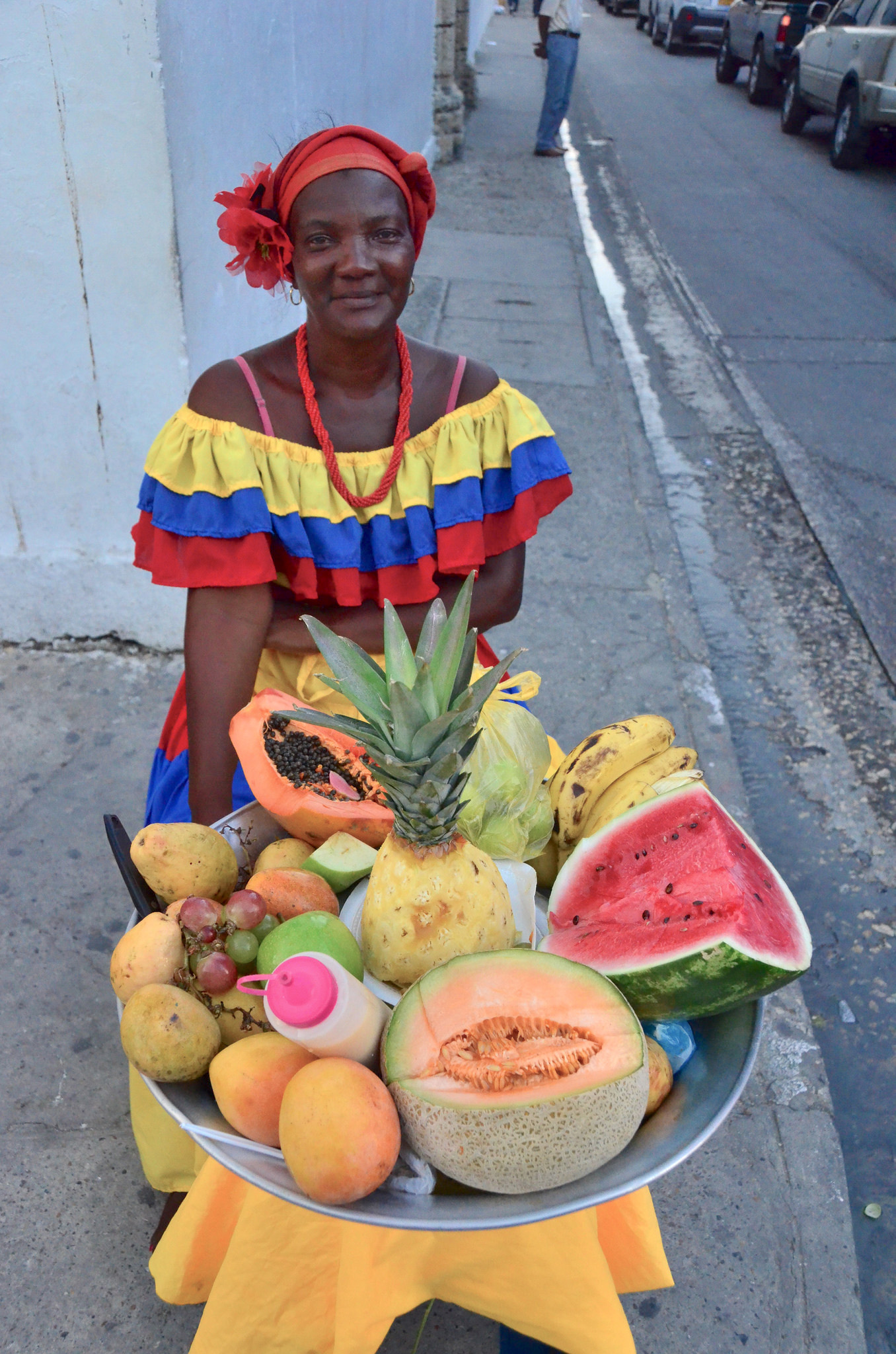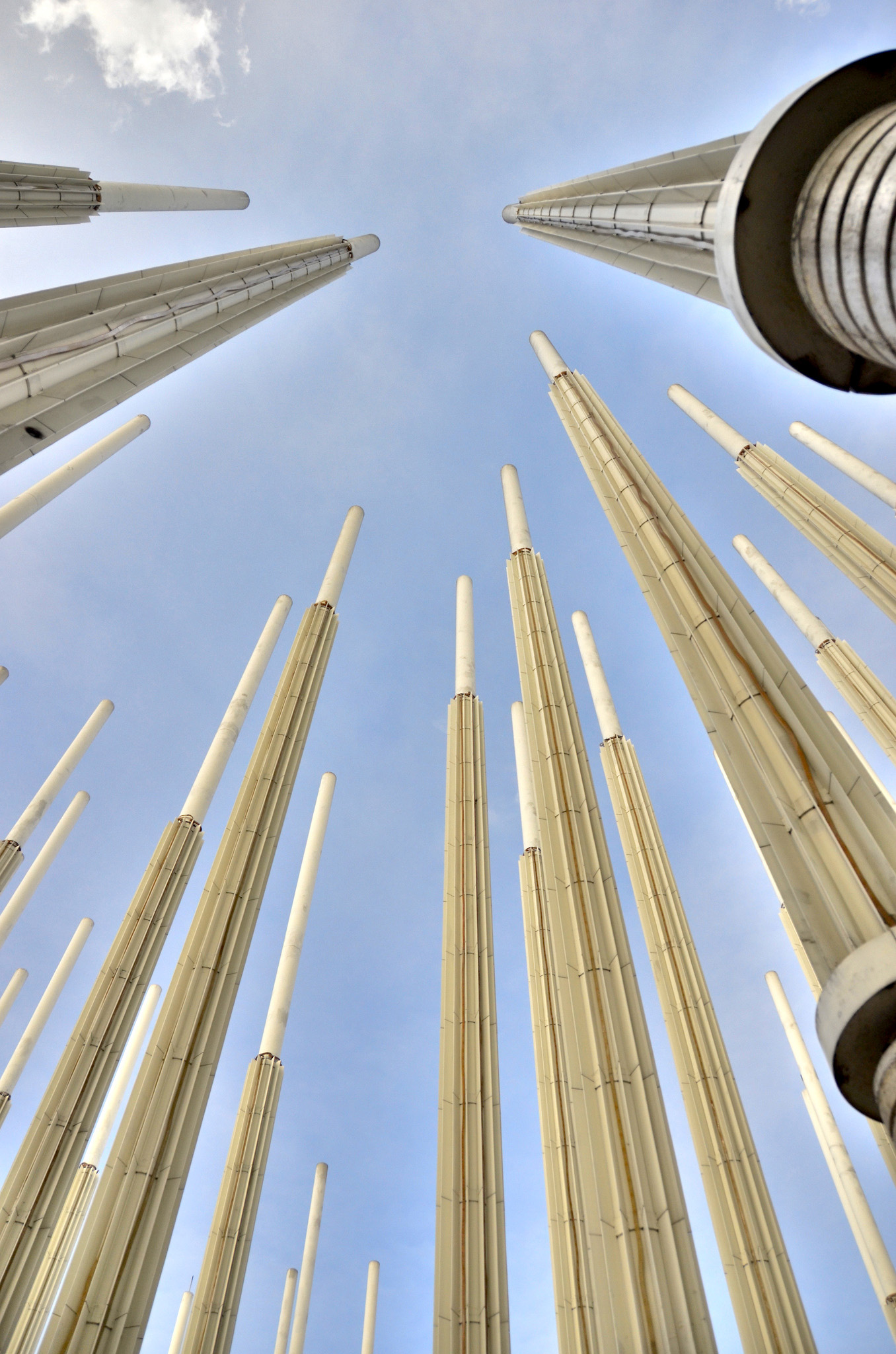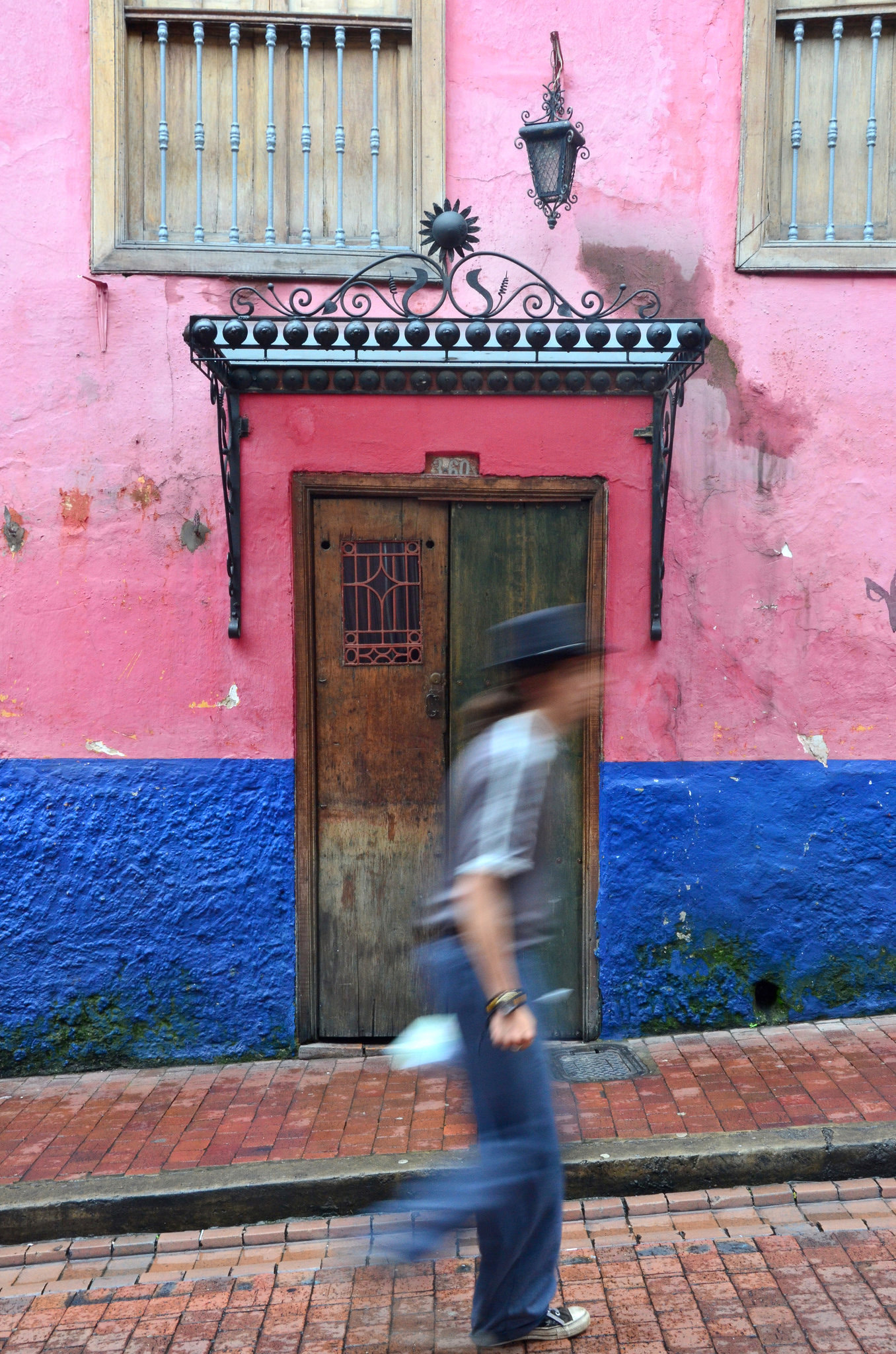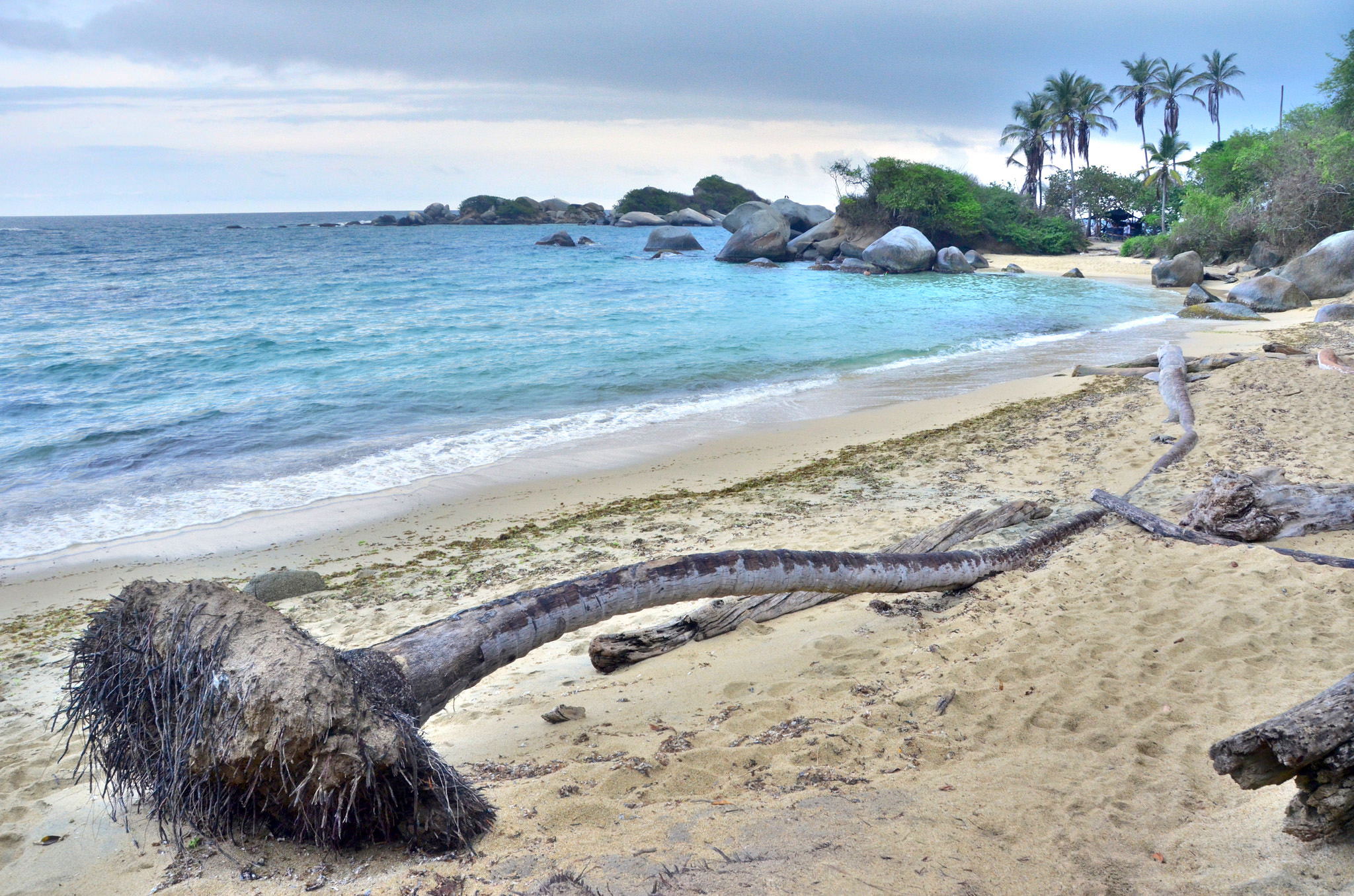 I would almost go so far as to say that if you have significantly less than 2 months in South America (which is to say that, with 8 weeks in South America, you can only visit one country), that Colombia should be it. It's a microcosm of all there is to love about the continent—and it's also the most convenient country to visit, at least for Americans.
Ecuador and the Galapagos Islands
Though I didn't visit them the first time I saw South America in 2 months (largely because I assumed this would be impossible), it's now clear to me that an excursion to the Galapagos Islands is very much doable during this span of time. This says nothing of all the other amazing things to do in Ecuador, from the beautiful capital Quito to the adventure hub of Baños.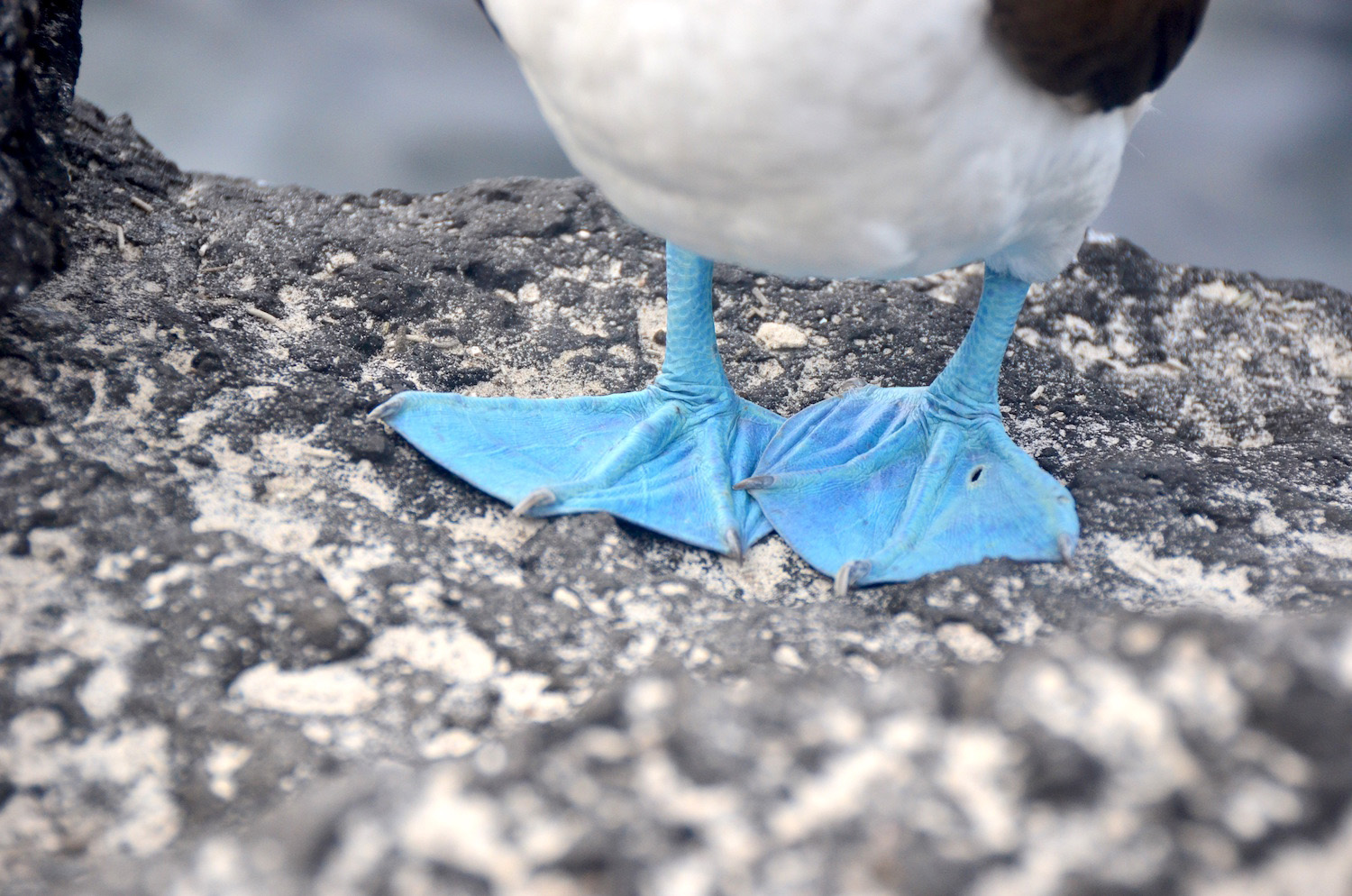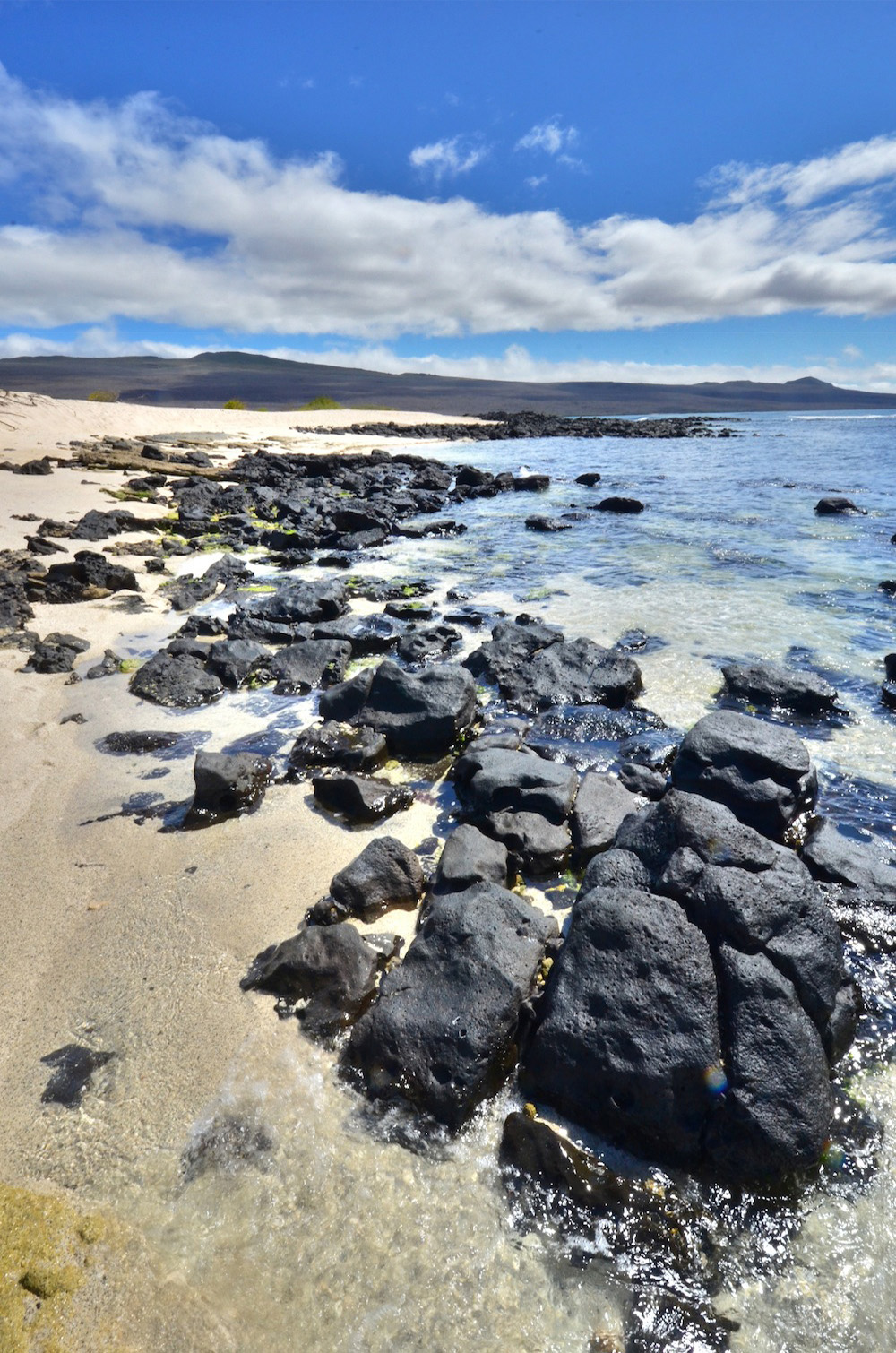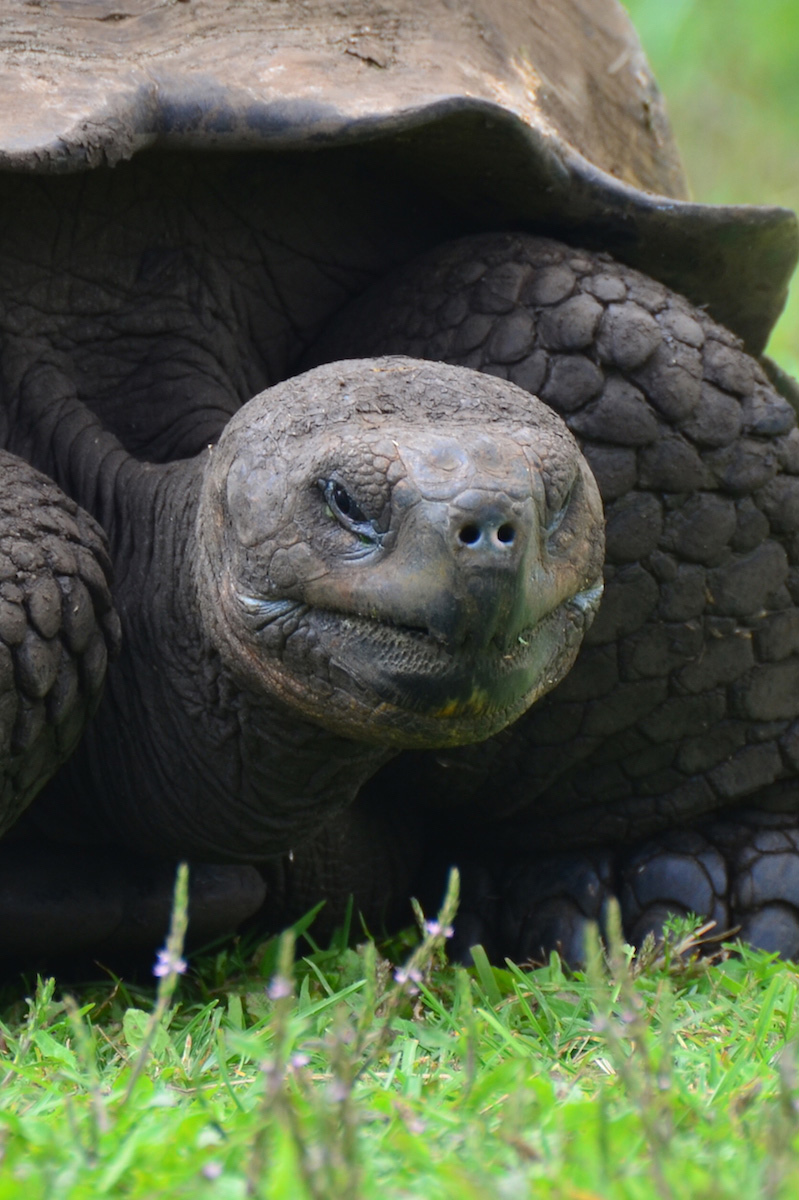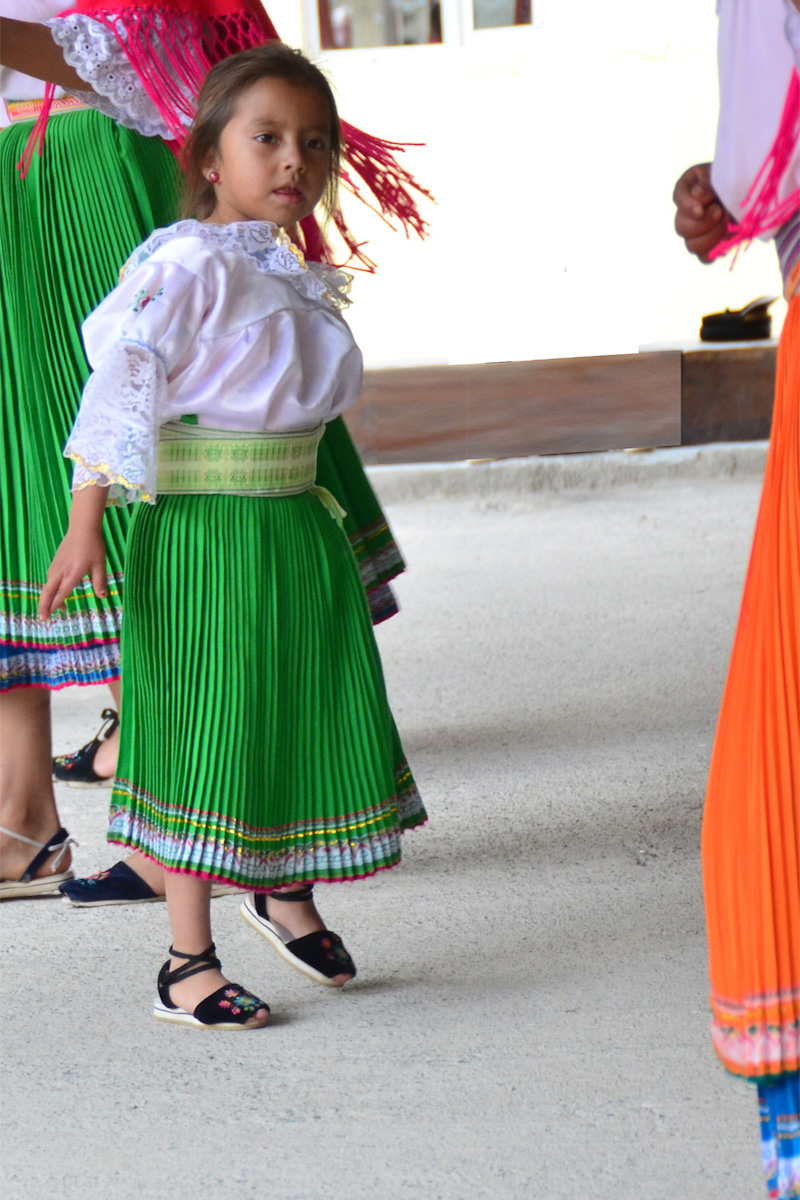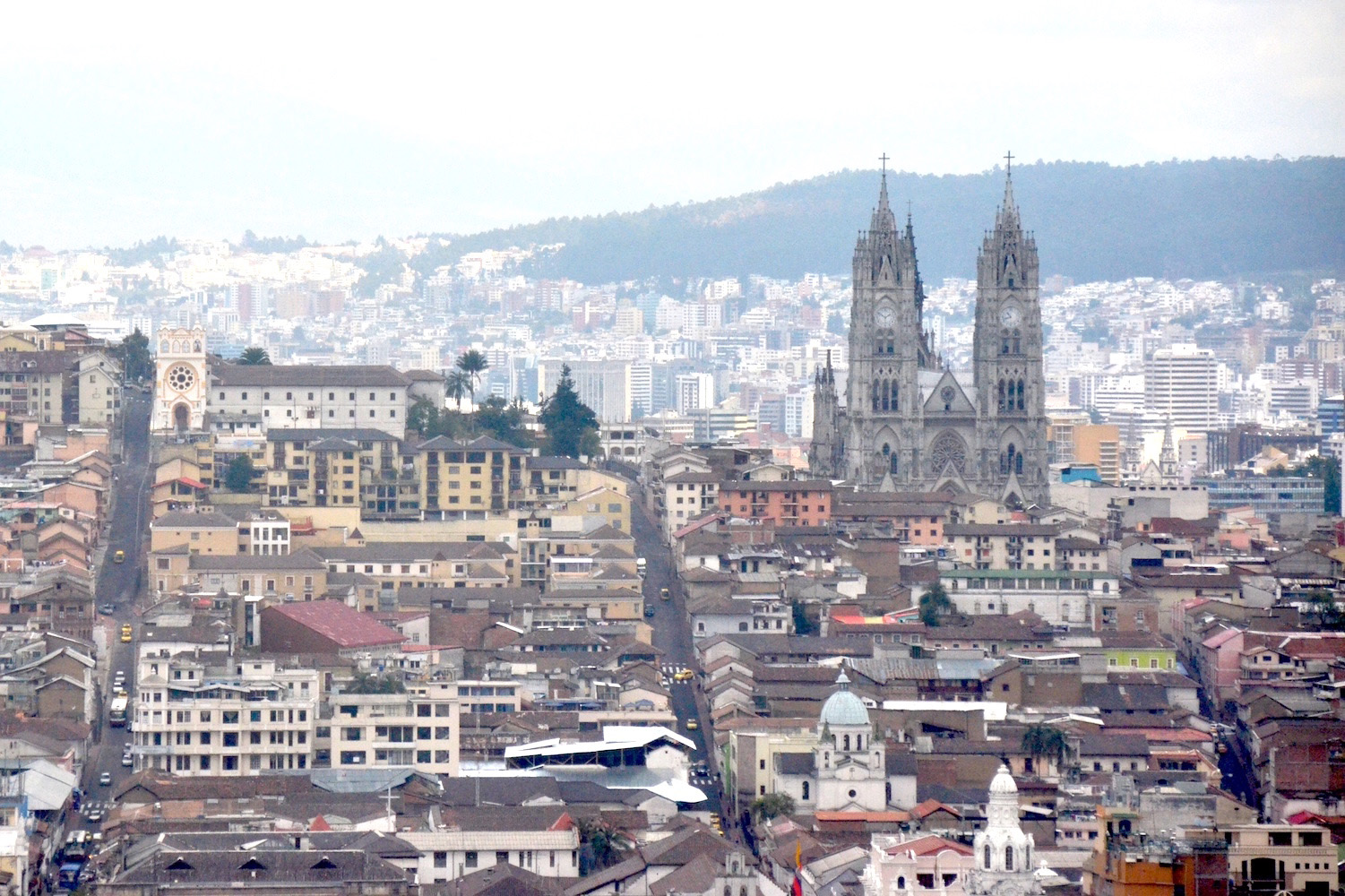 I will say, generally speaking, that the longer your Galapagos trip is, the less I'd recommend spending time in mainland Ecuador. If you take an organized Galapagos tour, this will allow you to cover more ground in a shorter period of time (perfect if, say, you have just 6 weeks in South America) while going independently is more fulfilling, but also takes longer.
Peru is probably the South American country who seek my personalized Travel Coaching service inquire most about, thanks to iconic experiences like the Machu Picchu hike, as well as more obscure things to do. Lately, Lima (and its food scene) have been hot, as have excursions to Iquitos and the Peruvian Amazon.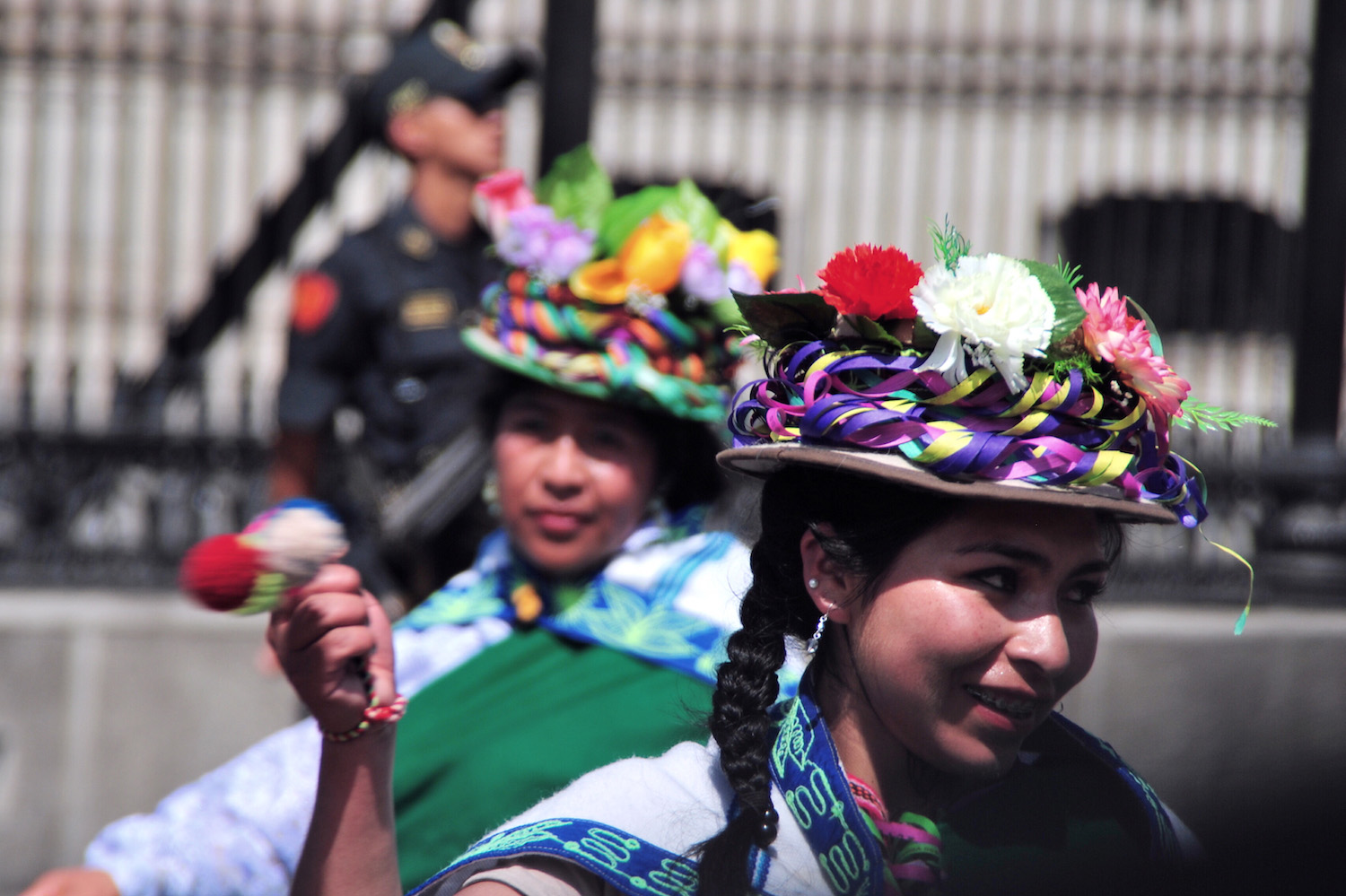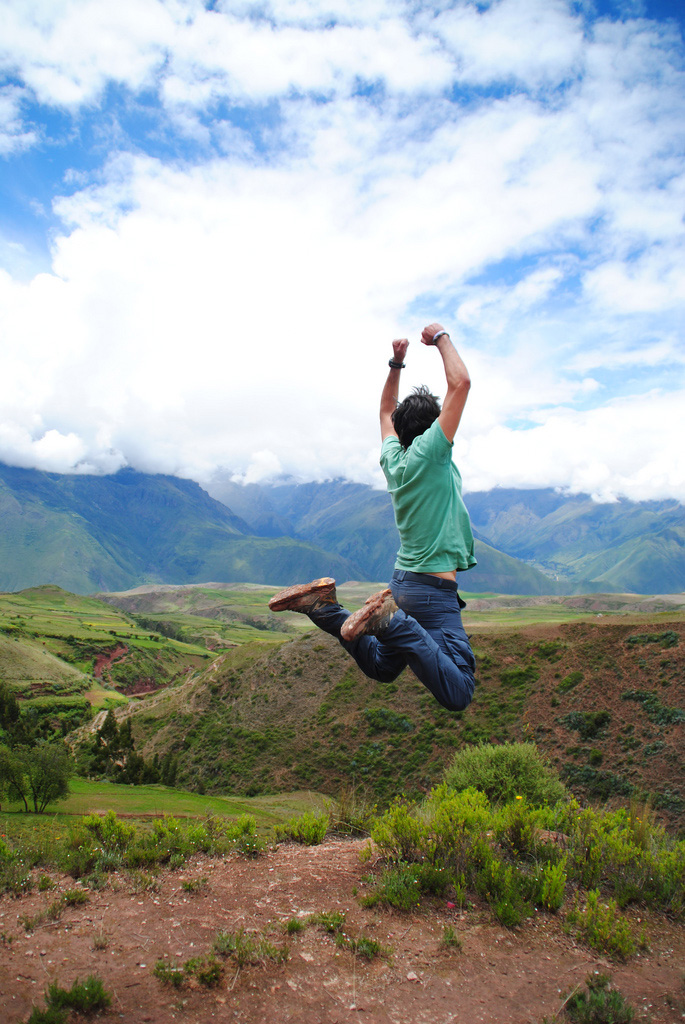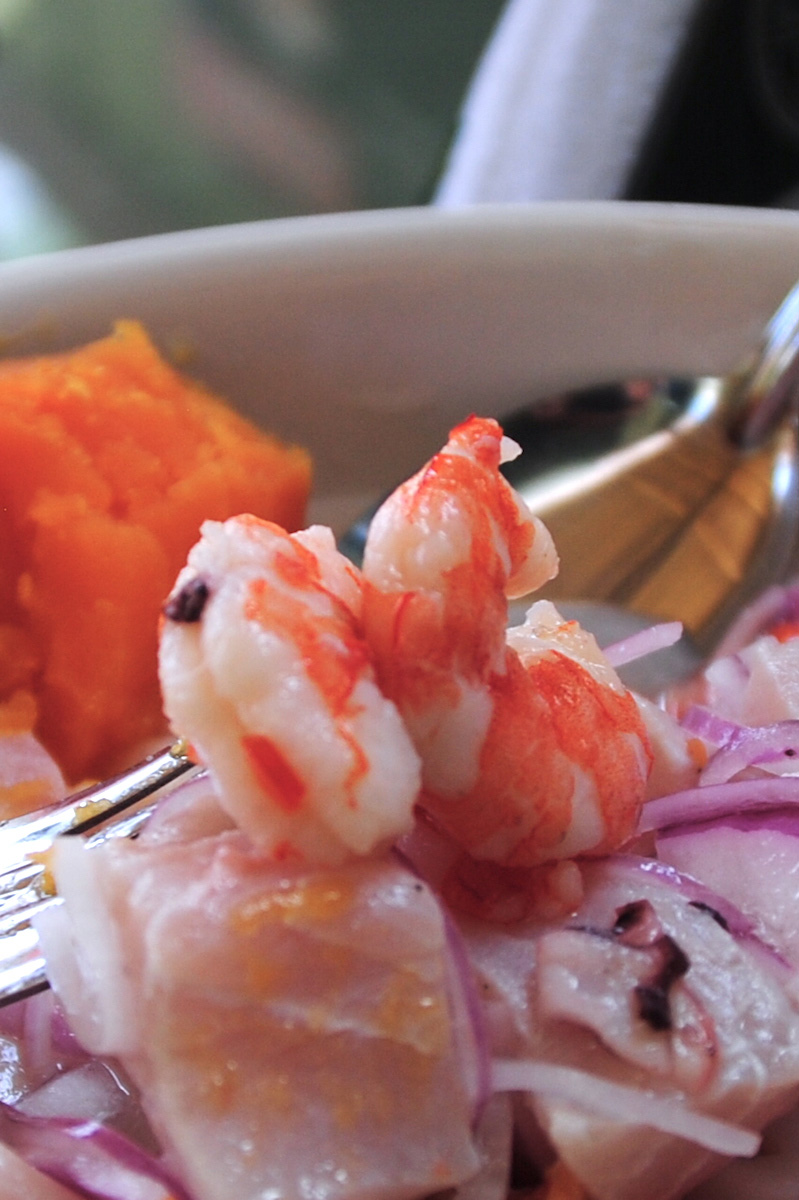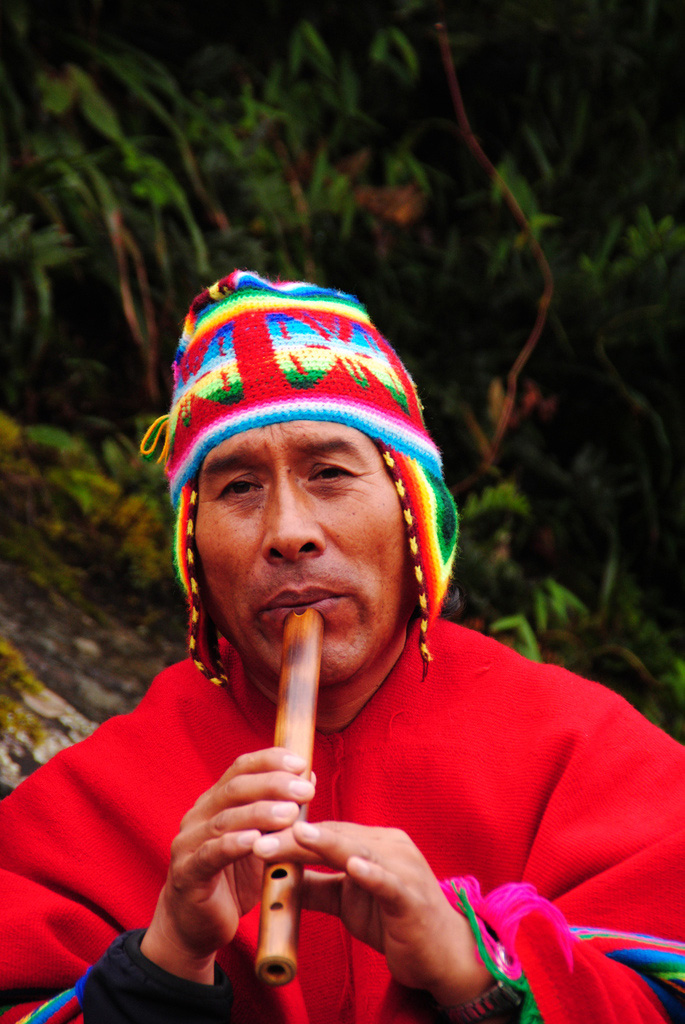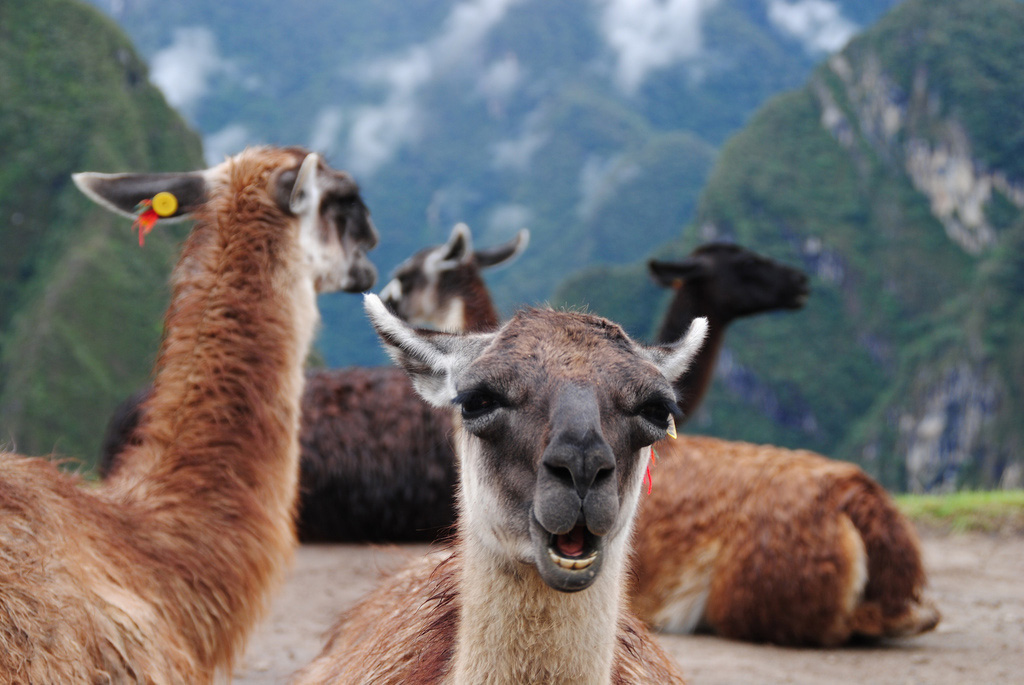 Of course, whether the only thing you do in Peru during your 2 months South America itinerary is hike the Inca Trail, or you decide to explore somewhat underrated spots like the white city of Arequipa and the dramatic Colca Canyon, this country is not going to disappoint you.
Bolivia
The next stop along the South America backpacking route—even if you're not a budget traveler—is Bolivia. For most travelers, this entails two main destinations: La Paz, the highest capital city in the world; and the Salar de Uyuni, a high desert whose mirrored appearance during the rainy season leads some people to believe it's a beach.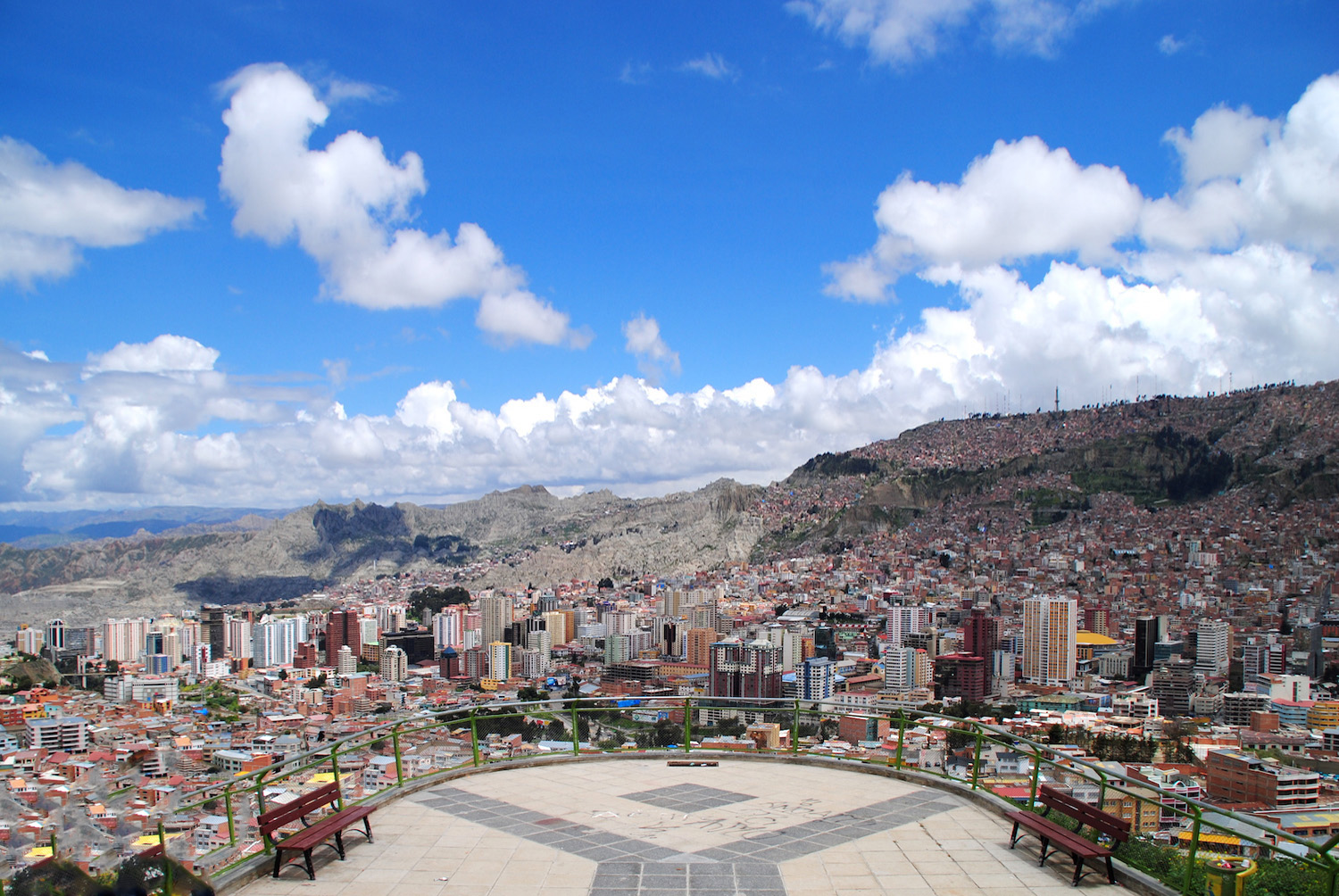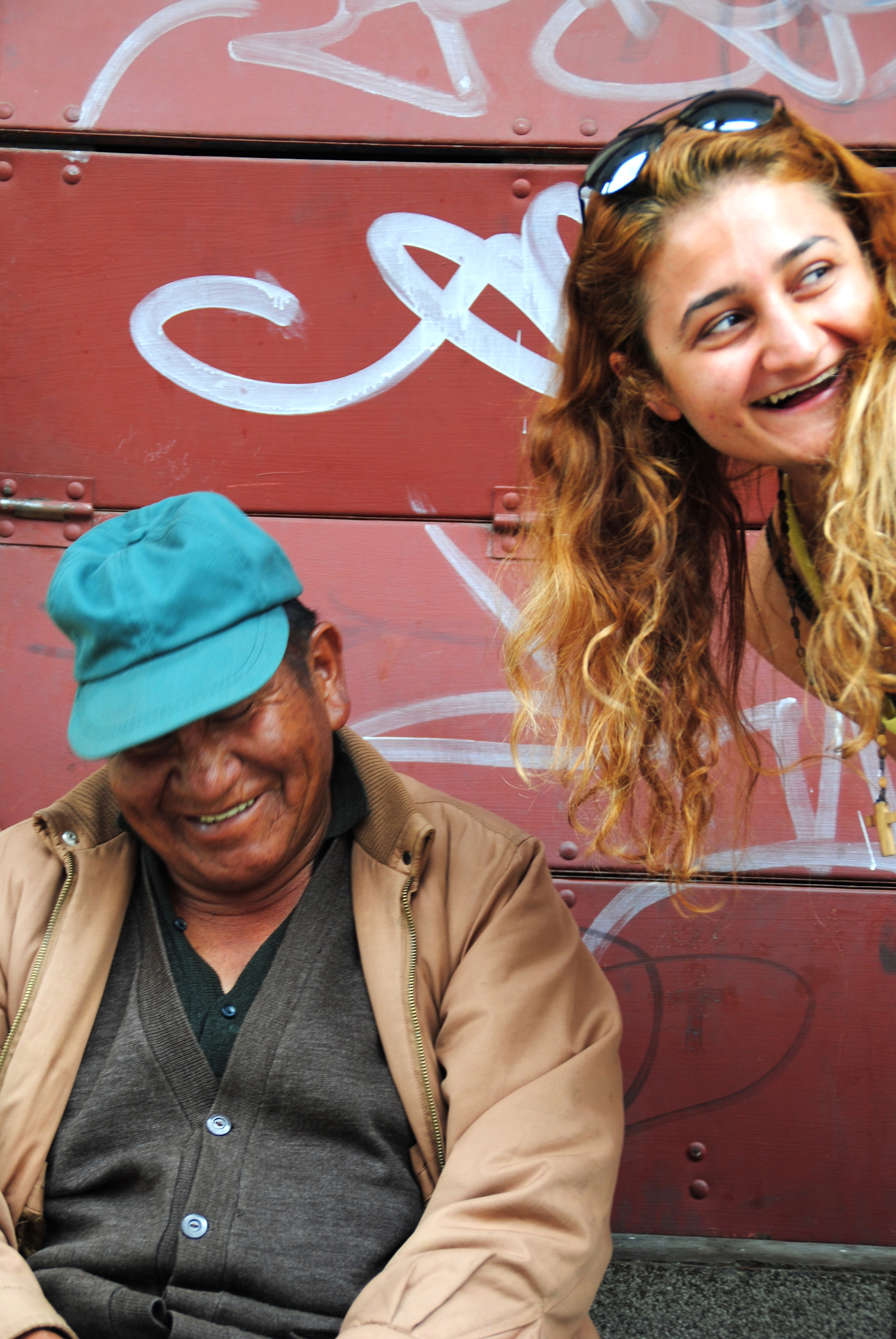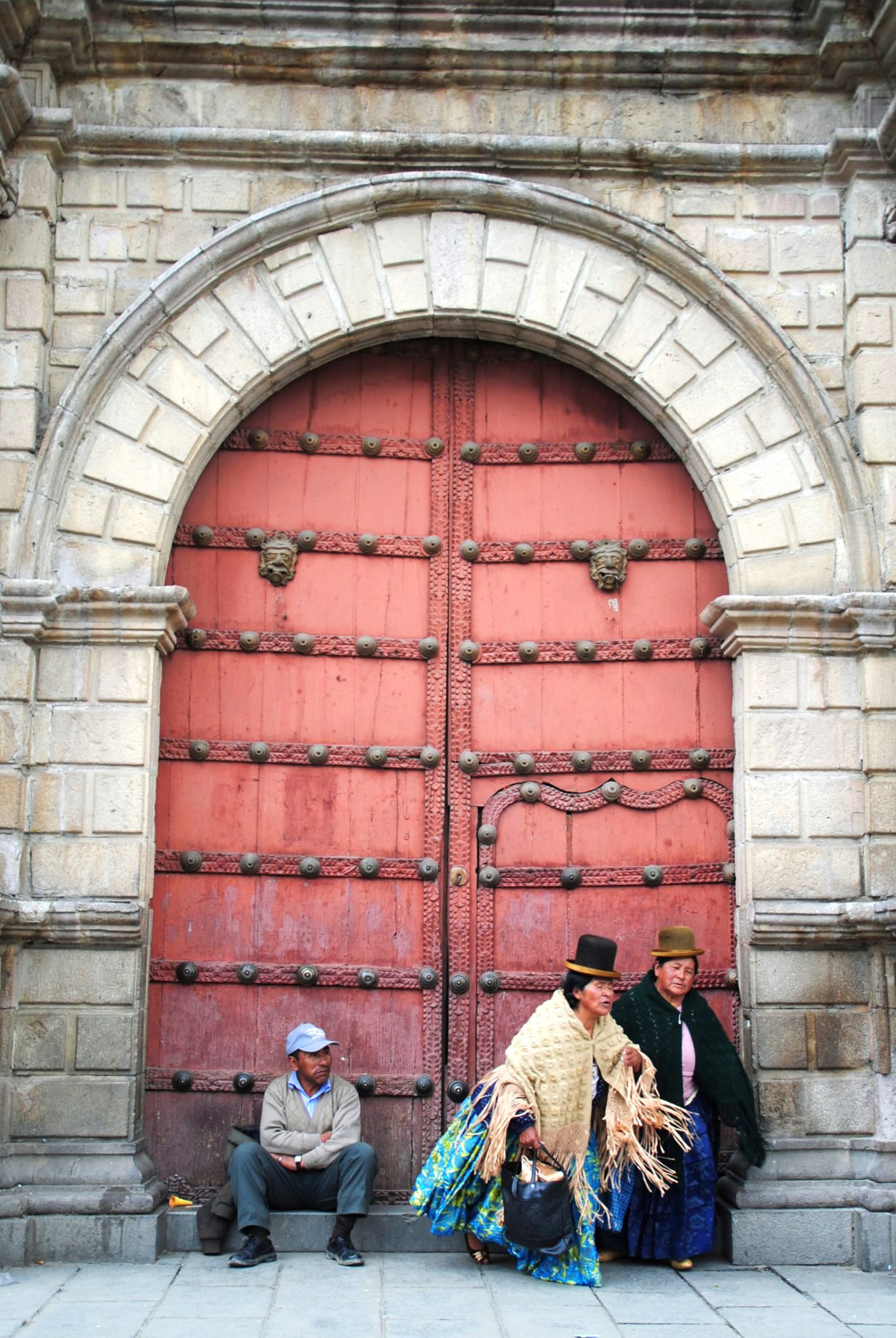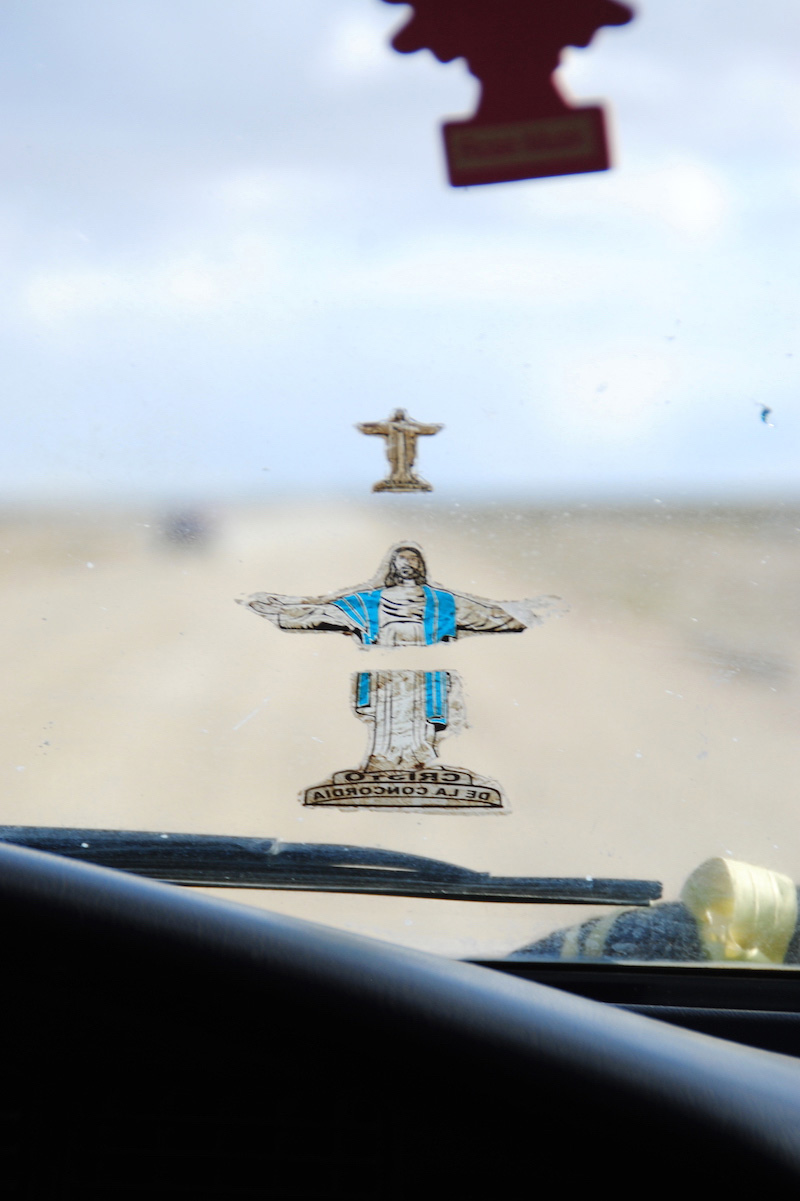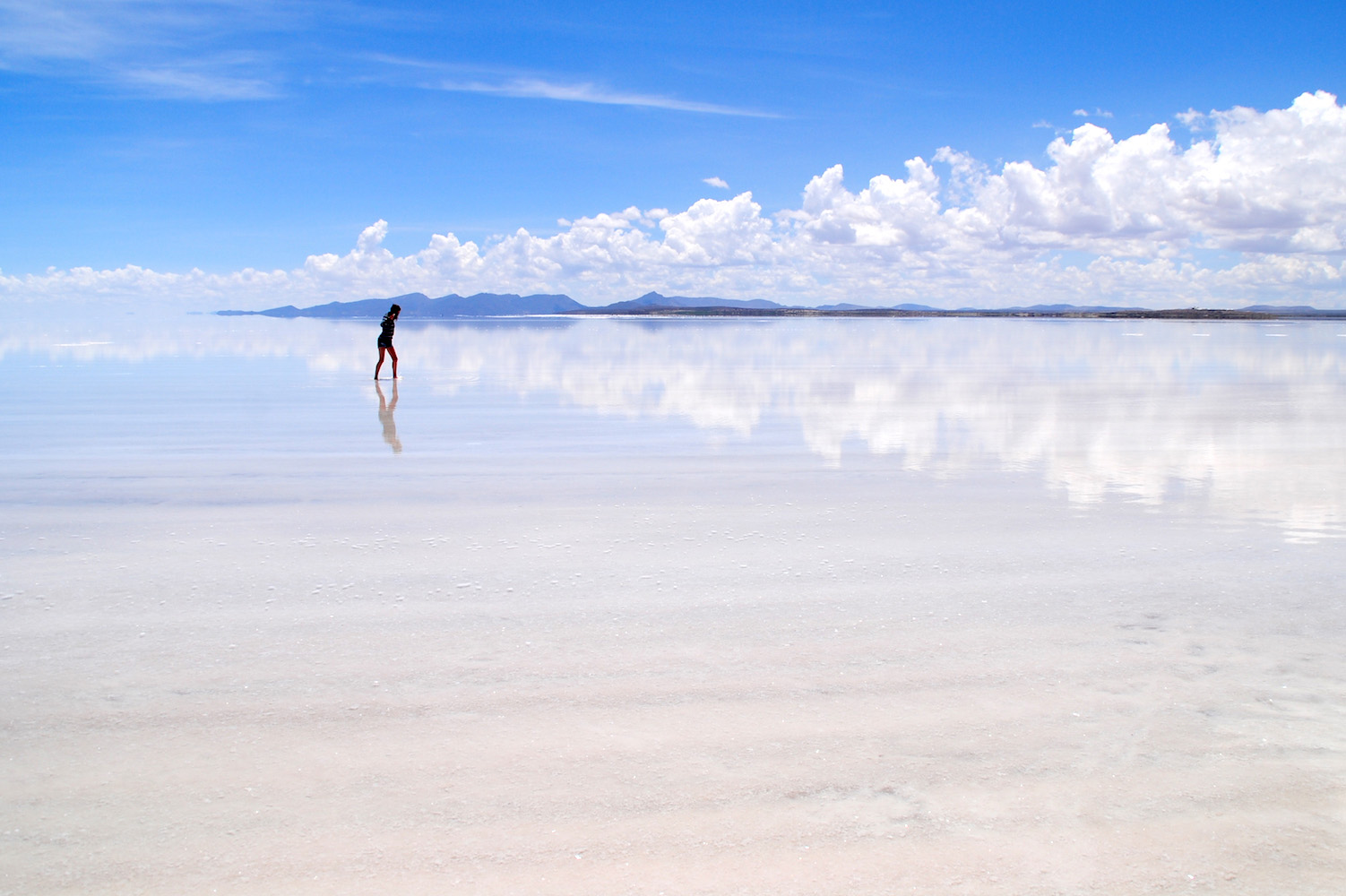 Of course, depending on how you want to structure your South America trip, you could see other places in Bolivia once your Uyuni Salt Flats tour is done. Explore cities like Potosi and Sucre, or descend into the tropical jungles of Santa Cruz de la Sierra, an underrated urban center, and the gateway to the Bolivian Amazon.
Chile
When it comes to places to visit in Chile, I'll be devoting this section to those outside of Patagonia—and, with the exception of the Atacama Desert near the border with Bolivia, those in the region of the capital Santiago. (Which, for what it's worth, might just be my favorite city in South America, and certainly the only one where I could ever see myself living.)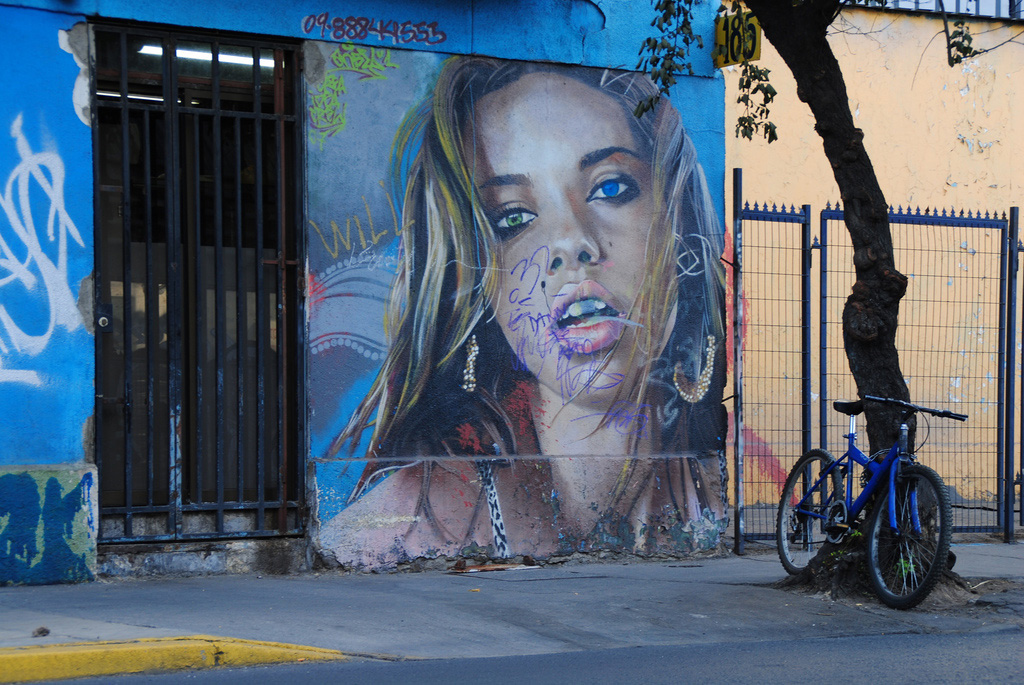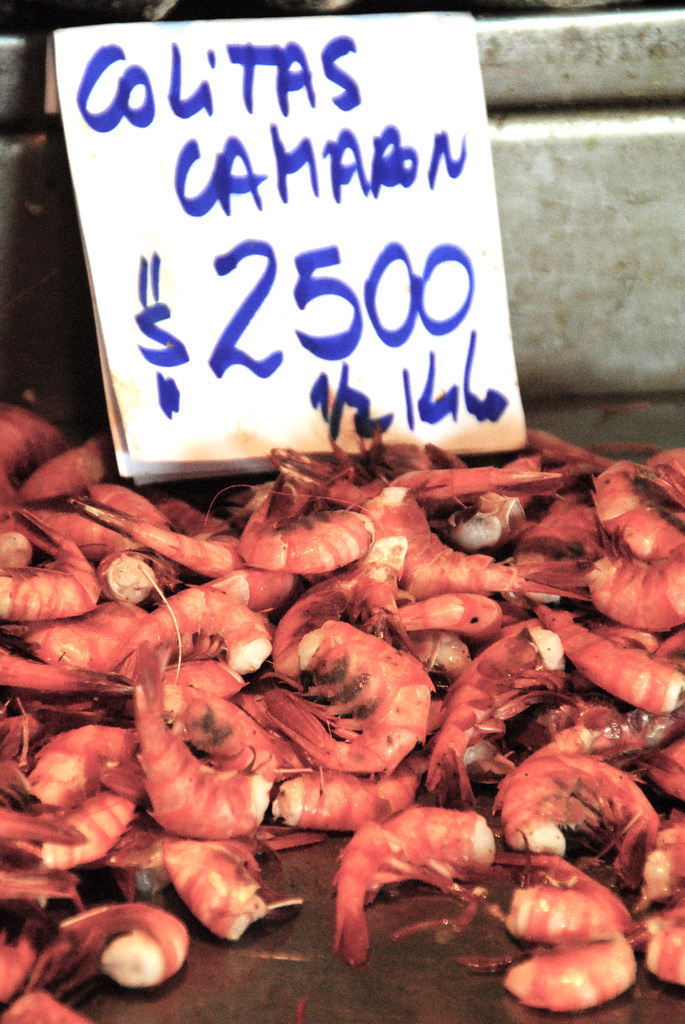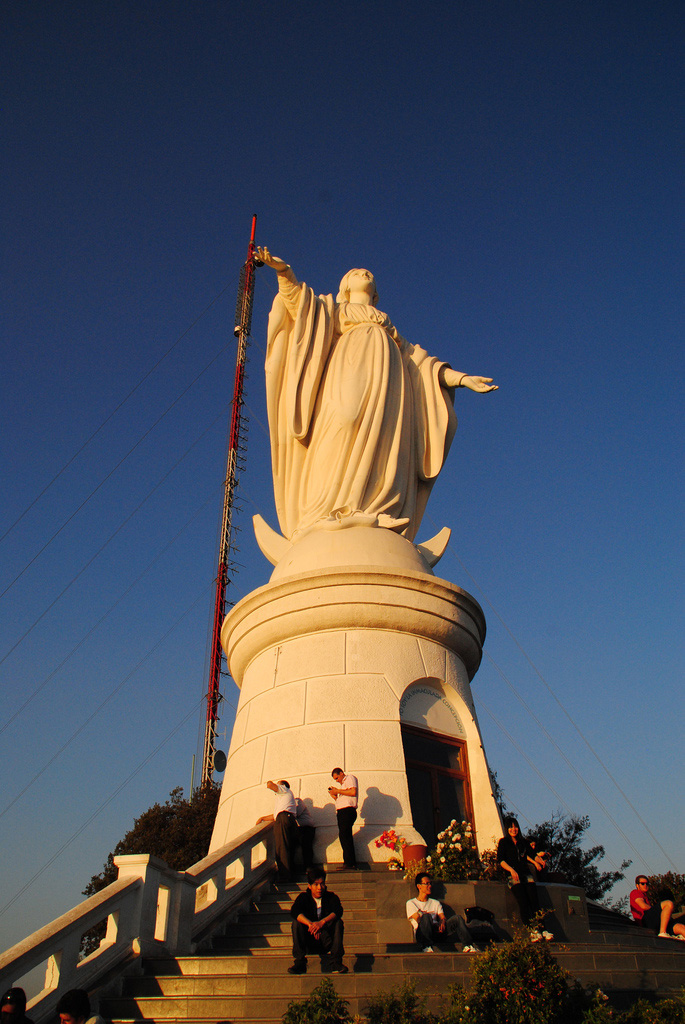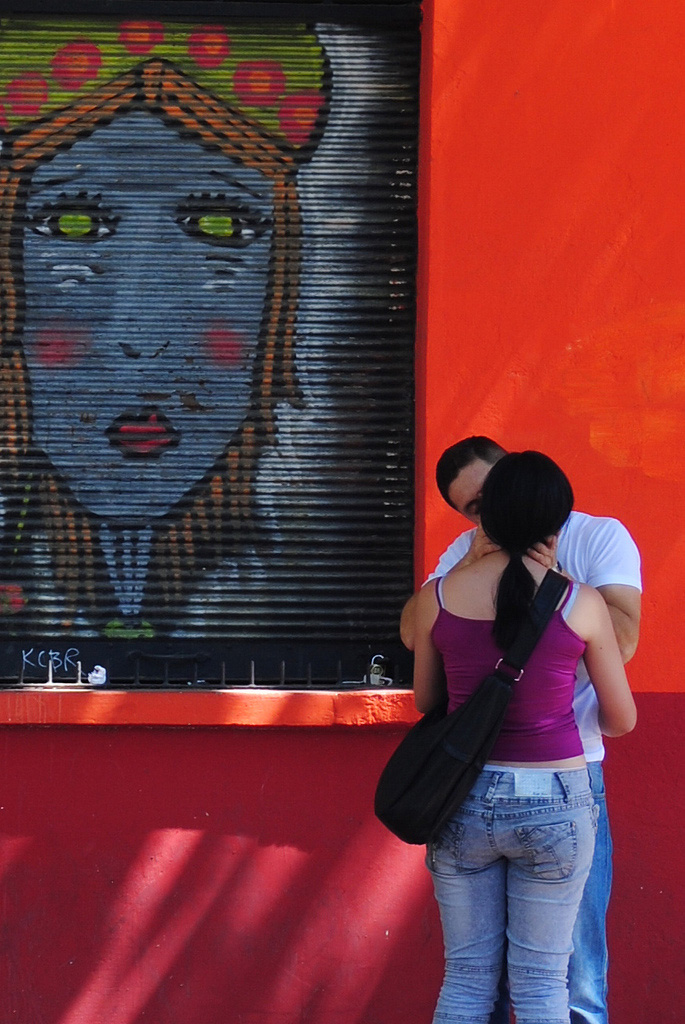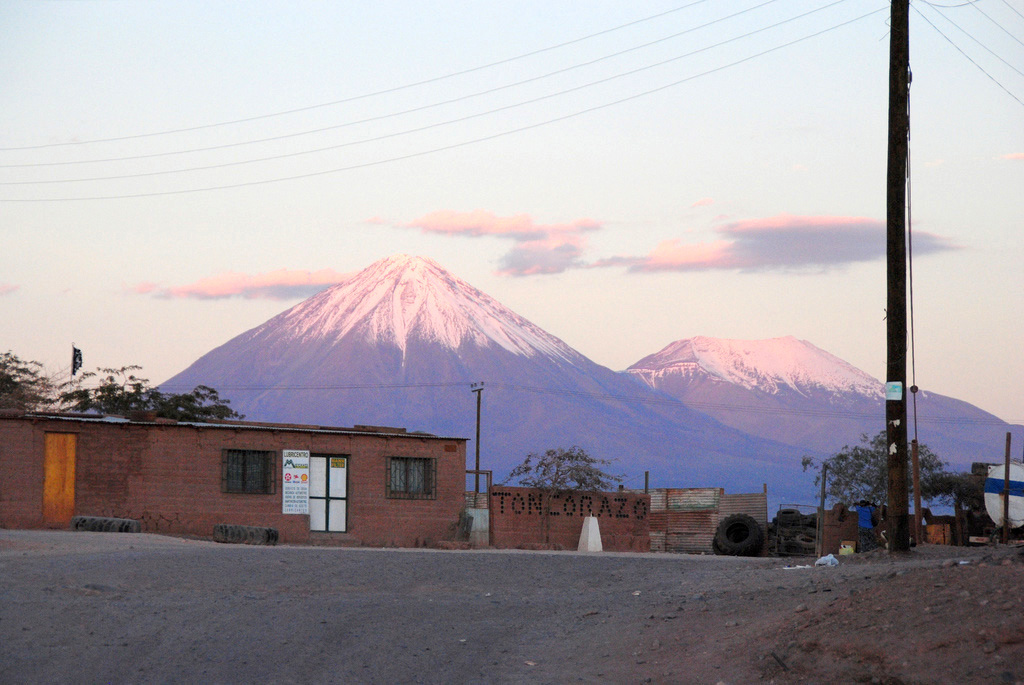 Indeed, the first time I spent 2 or 3 months in South America, I spent most of my time in Chile in the capital region, which included the coastal cities of Valparaíso and Viña del Mar, as well as a couple of wineries just outside of Santiago-proper.
Argentina
Likewise, I'll be spotlighting places to visit in Argentina that are in the northern reaches of the country, though I'll be getting to Patagonia in a few paragraph. As you can probably imagine, most trips to Argentina begin and end in fabulous Buenos Aires, a European city misplaced in South America, which absolutely earns its nickname as the "Paris of the South."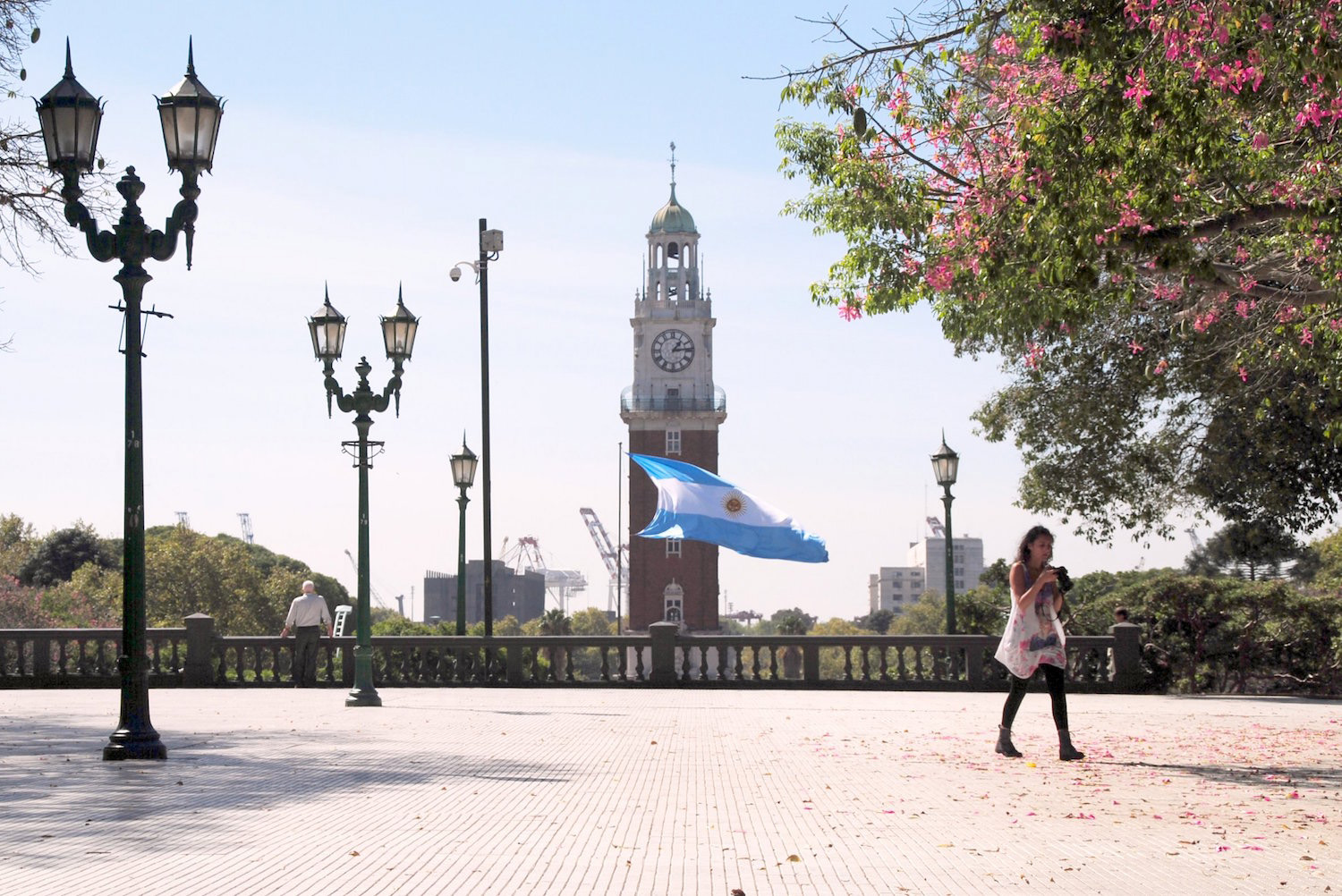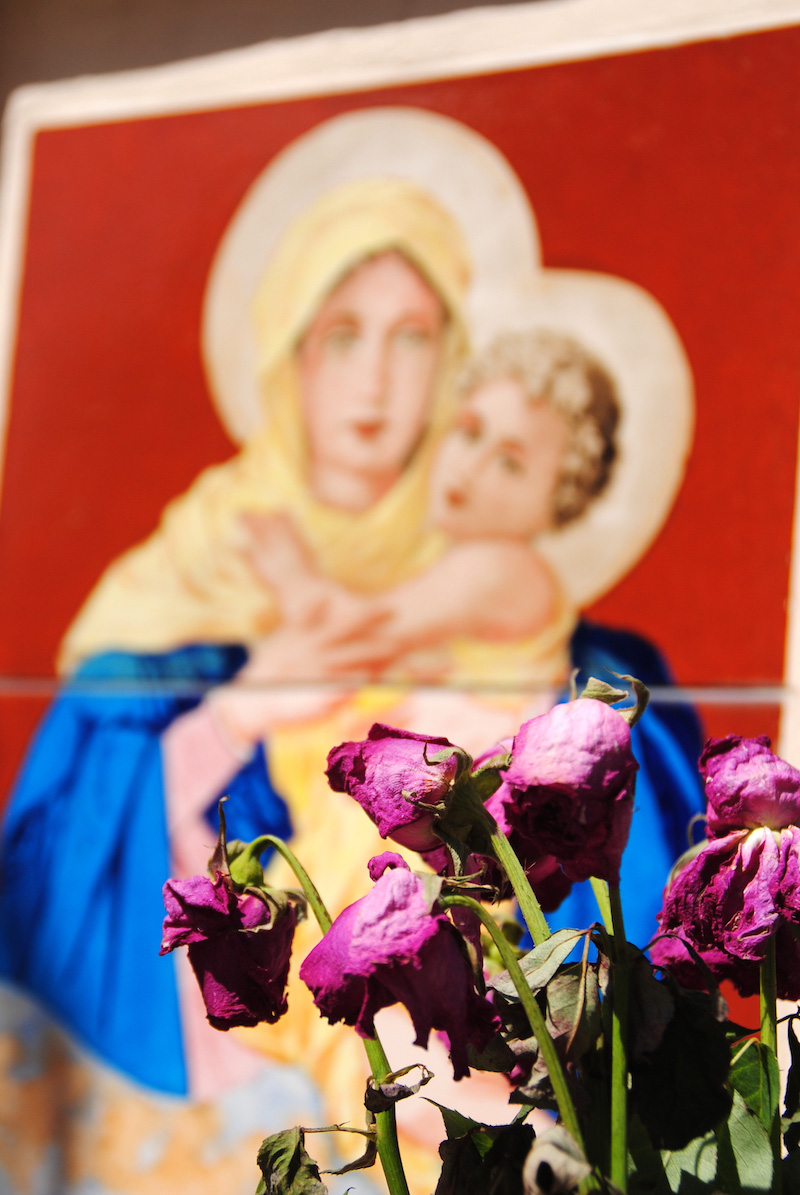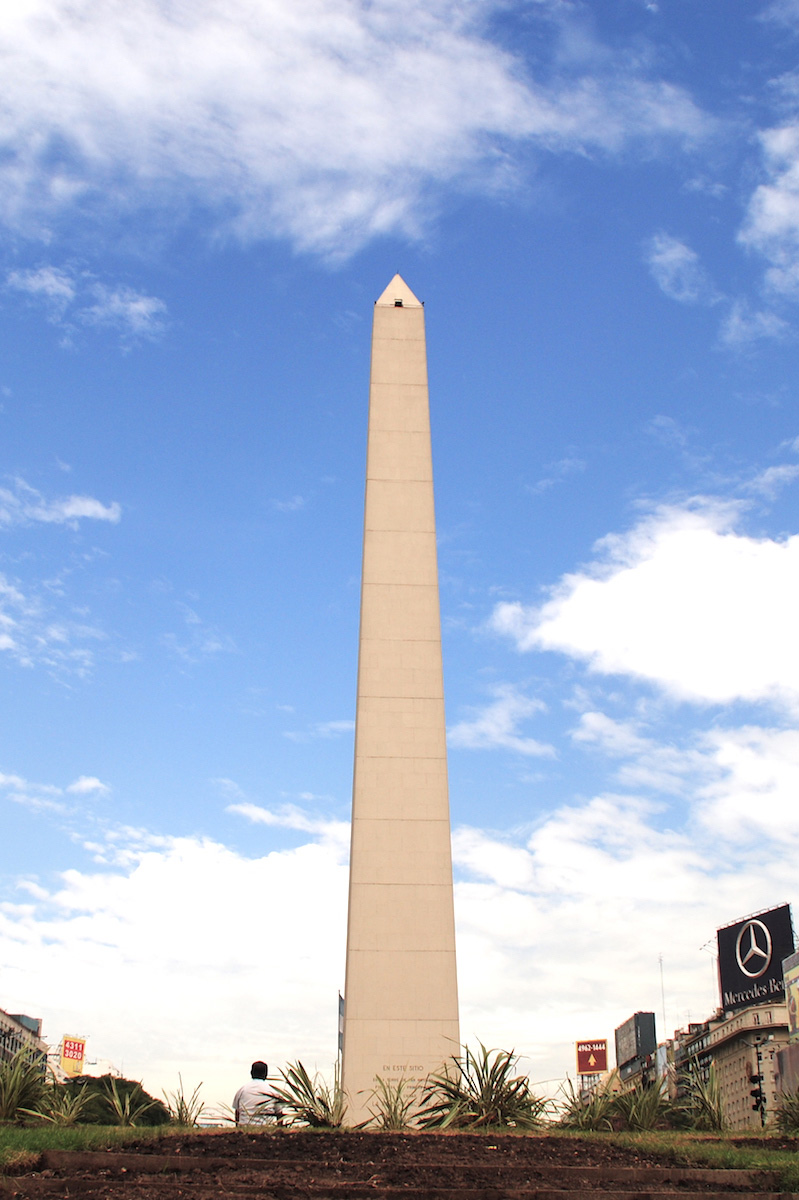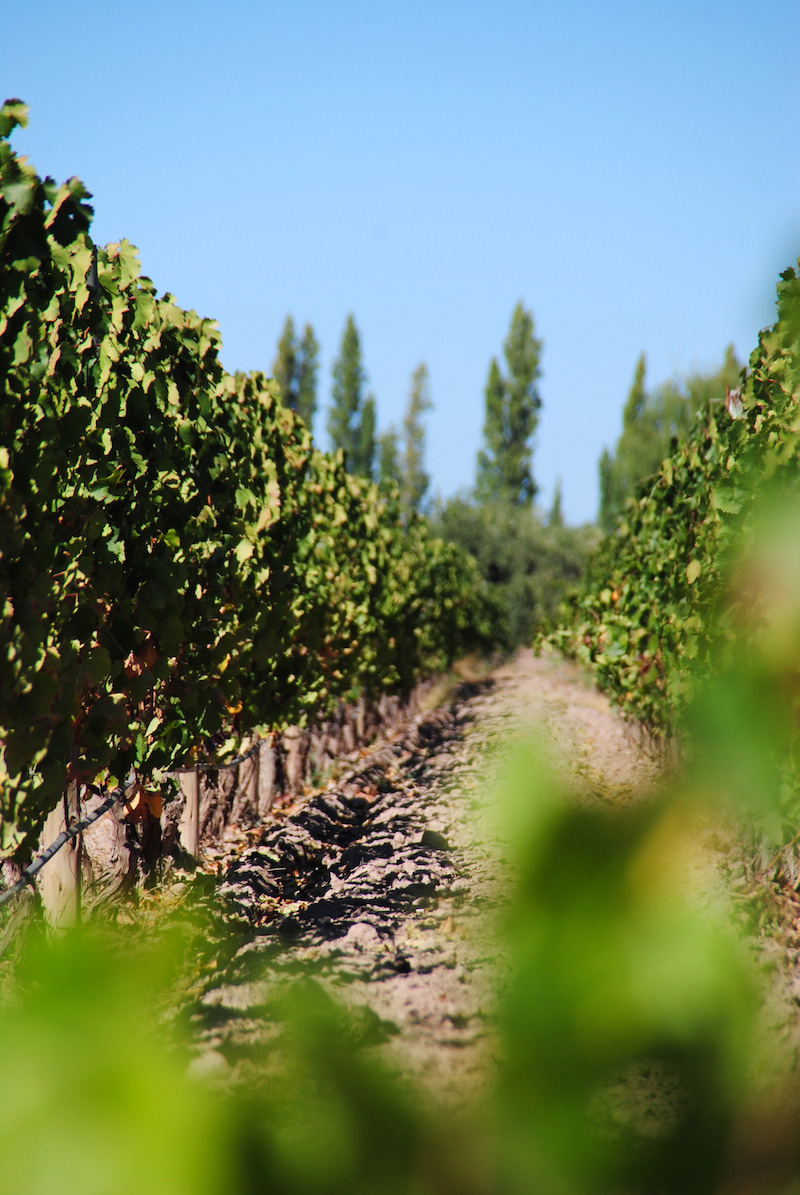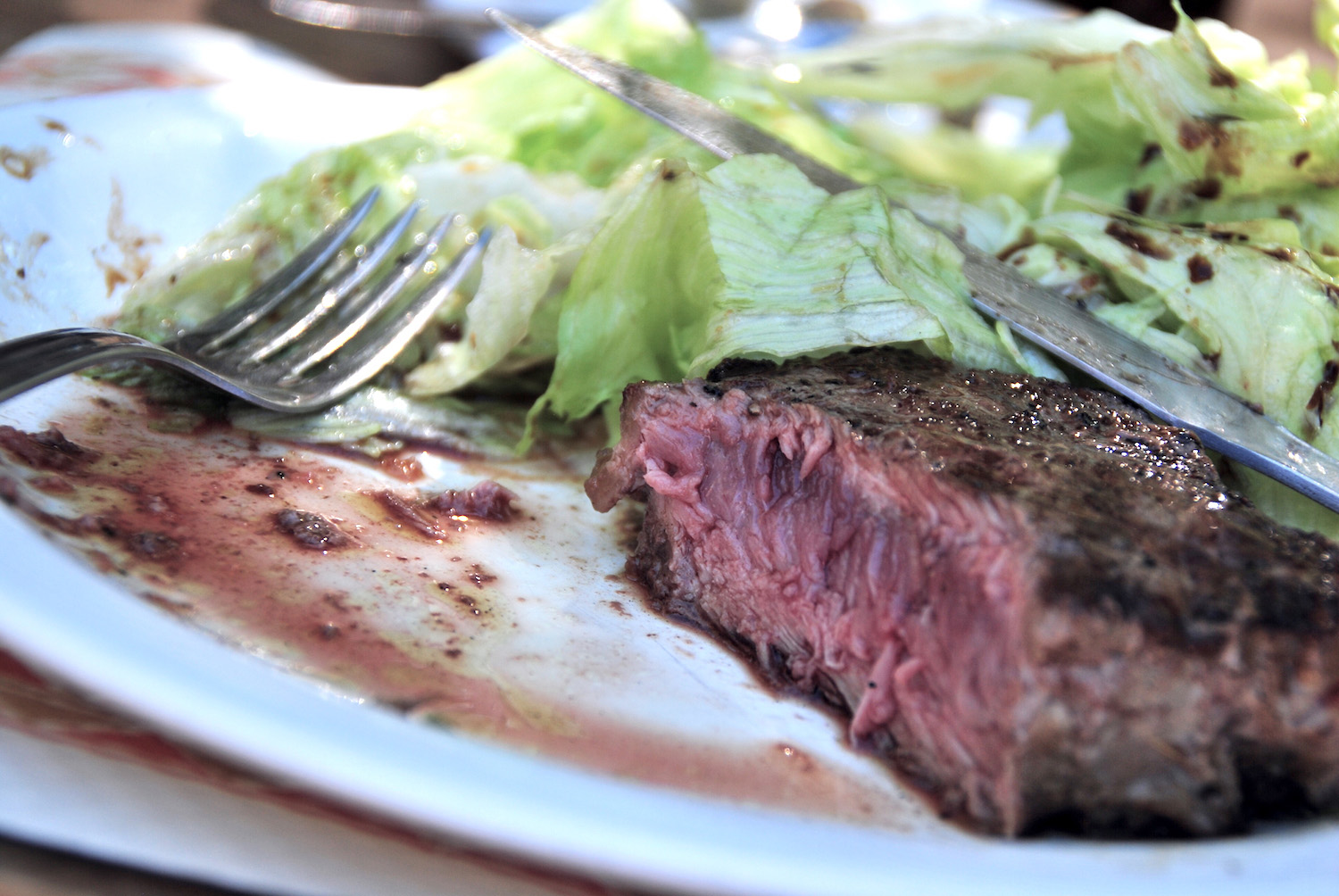 Beyond this (and the slightly less beautiful side of Iguazú Falls), other Argentina destinations I'd recommend adding to your 2 month South America itinerary include Mendoza and its surrounding wine country, as well as the underrated city of Cordoba.
Brazil
For most travelers, things to do in Brazil include a boat trip under Iguaçu Falls and a romp on one of Rio de Janeiro's beaches. However, I've enjoyed getting to know Brazil beyond these bright and shiny objects, even if they (and Christ the Redeemer, as well as the coastal city of Salvador) absolutely deserve their notoriety.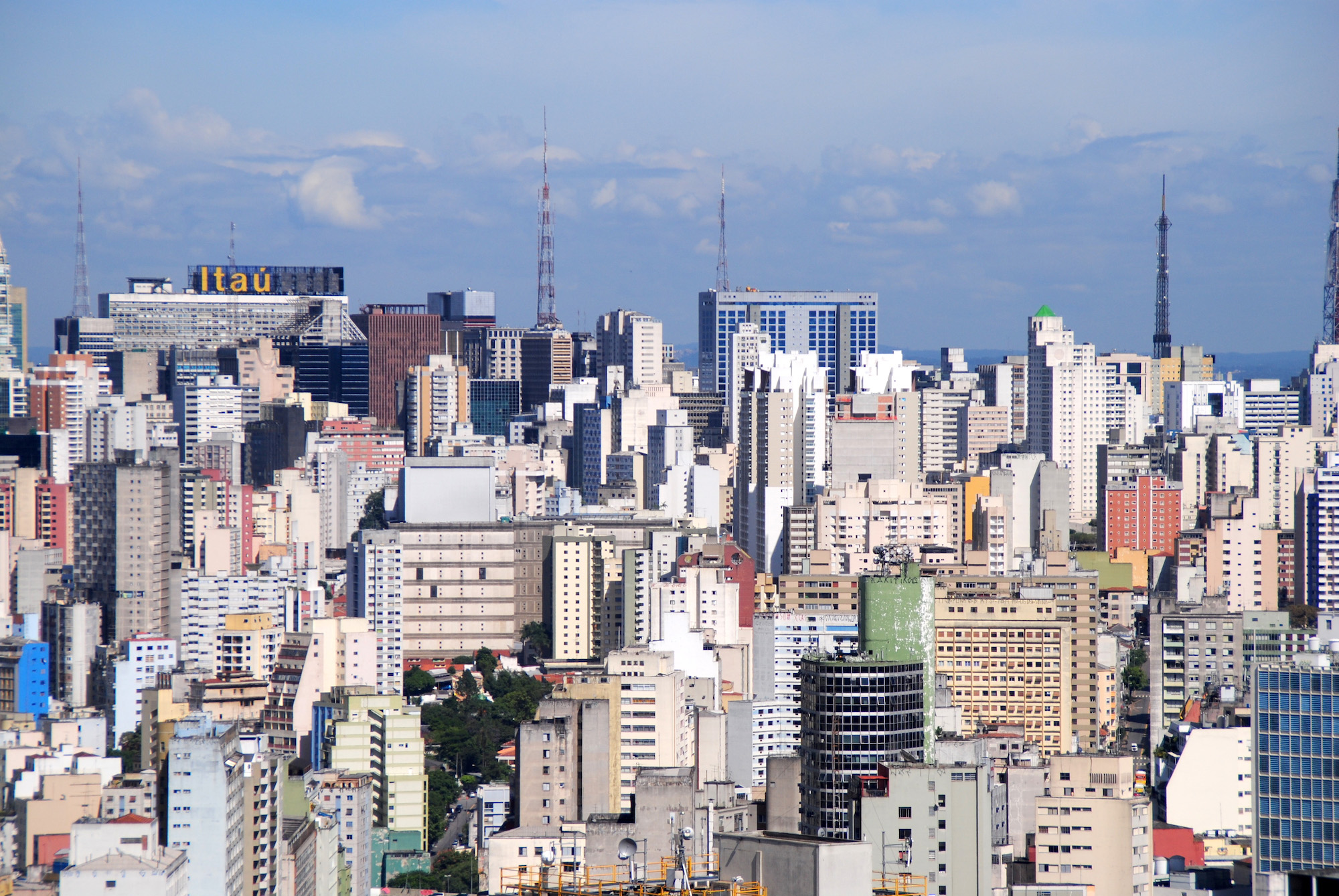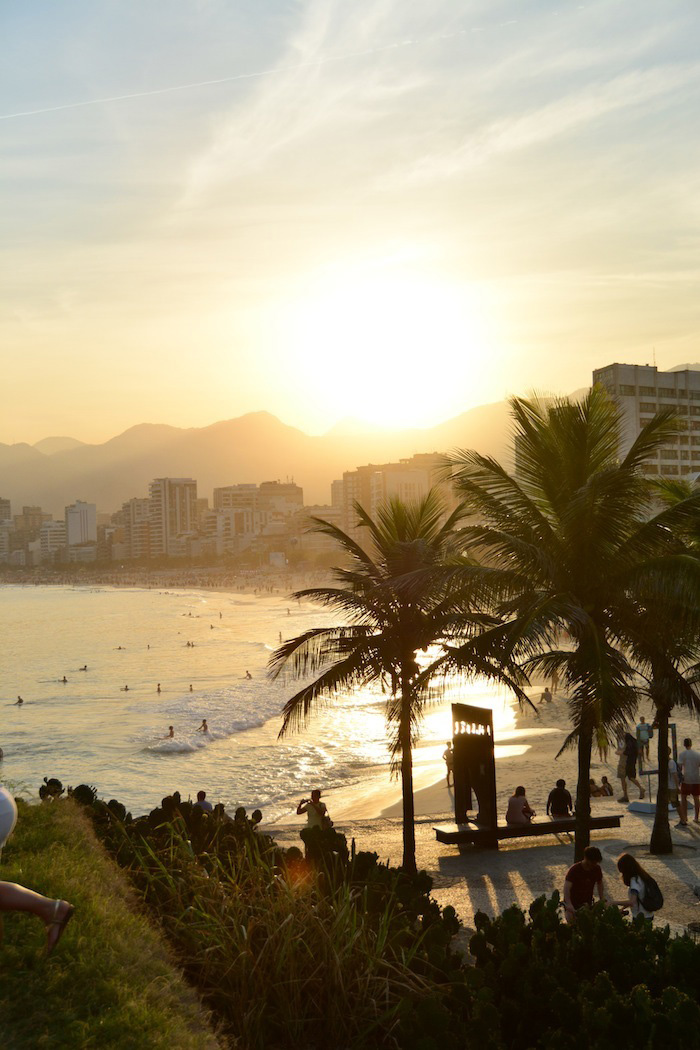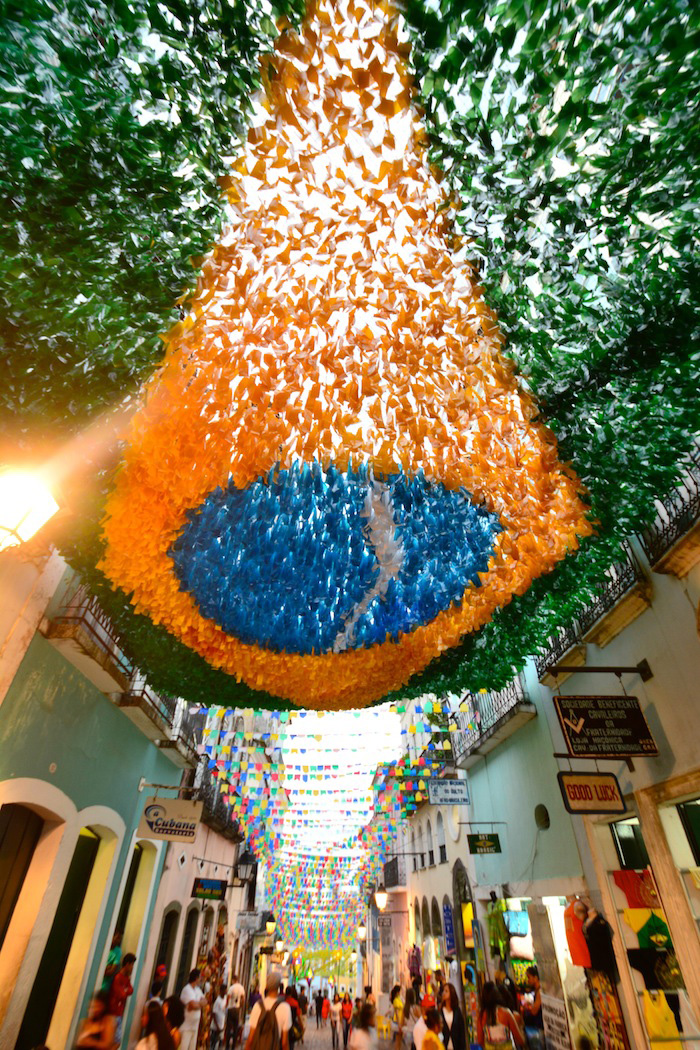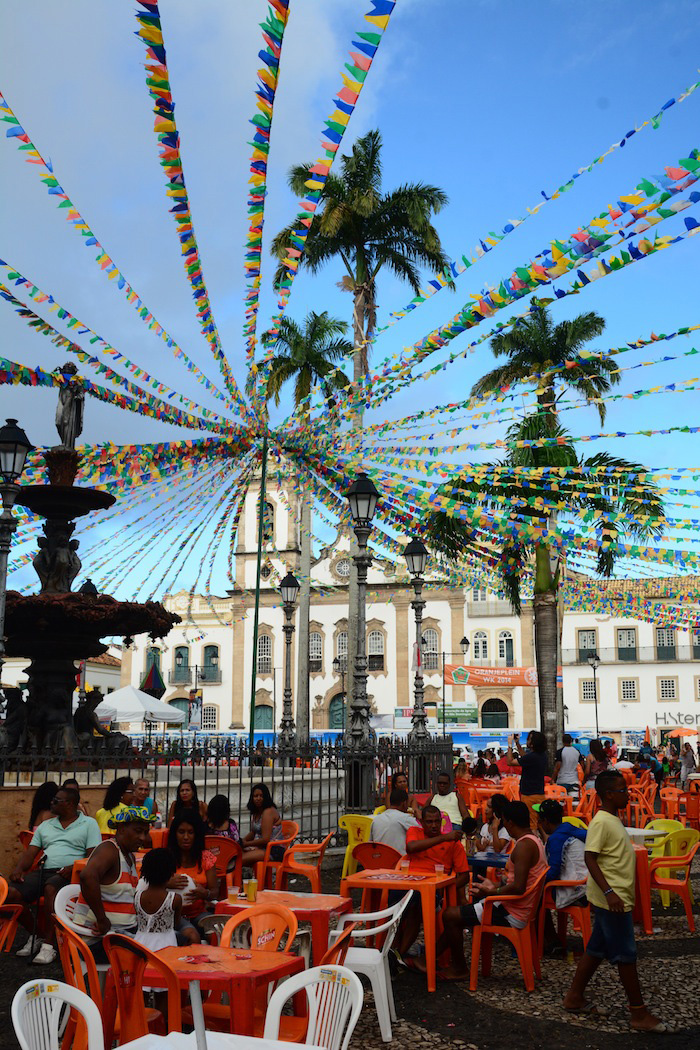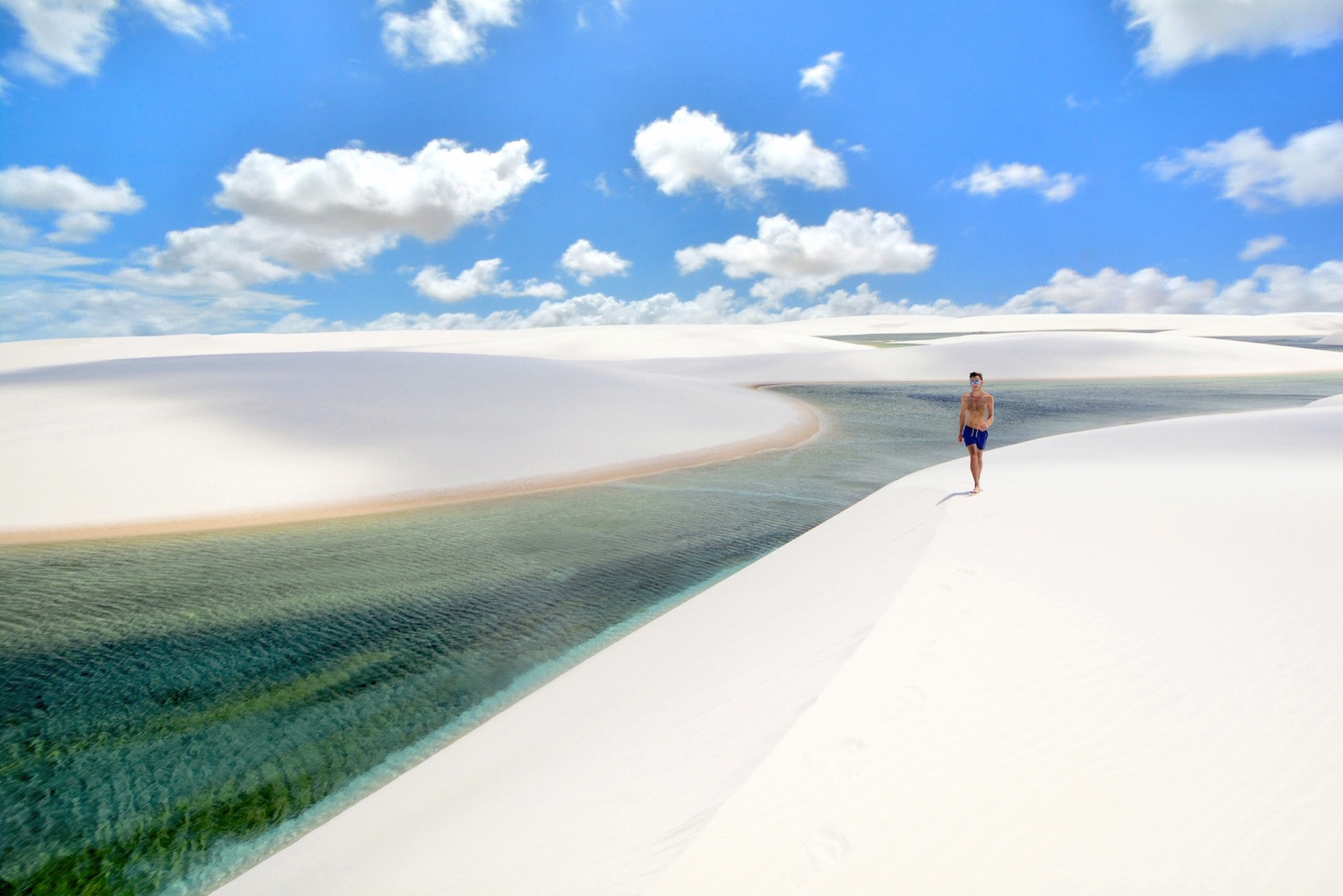 If you're down to spend a disproportionate percentage of your 2 months in South America (and you speak a little Portuguese—this is key), consider exploring other destinations. São Paulo is one of the most underrated cities in South America (and is not really very dangerous), while the otherworldly Lençóis Maranhenses is one of the most magical places I've visited anywhere in the world.
Other South America Destinations
From Patagonia hiking, to secondary countries like Paraguay, Uruguay and the Guyanas/Suriname at the top of the continent, there are plenty of places to visit in South America besides those I've described in detail. You could even head to Venezuela if you have a death wish (or, less dramatically, if you're traveling with a tour company in a rural area as far from civilization as possible).
The reason I didn't say more about these destinations, frankly, is time. A comprehensive Amazon Rainforest trip, on its own, takes at least two weeks, irrespective of which country you choose as your origination point.
Sample 2 Months in South America Itineraries
The Classic 2 Months in South America
If you don't have any particular proclivities and are just looking for a simple South America itinerary (2 months or longer), this is probably how yours will look:
Two weeks in Colombia or Ecuador
10 days in Peru
3-5 days in Bolivia
10 days in northern Chile or Argentina
1 week in Patagonia
Two weeks in Brazil
My favorite thing about this particular South America 2 month itinerary? You can easily adjust it to be longer than 2 months South America (or shorter, if you haven't got a lot of time).
A South American Boutique Experience
From legitimate luxury South America experiences to boutique hotels throughout the continent, those of you with some extra pesos to spend will be handsomely rewarded:
Bethel Bio Luxury Hotel in Colombia's Tatacoa Desert
Silver Luxury Cruise to Galapagos (or Antarctica—insert after Patagonia)
Belmond Sanctuary Lodge at Machu Picchu
Tierra Patagonia Hotel and Spa in Torres del Paine
Hotel das Cataratas at Iguassu Falls
Palacio Tangara in São Paulo
Aren't a big baller? Neither am I! Enjoy the best of both worlds and integrate a couple of these into your 2 months in South America, rather than bankrupting yourself by following the whole thing.
Weird and Amazing South America
Whether you're seeking a Patagonia vacation or want to visit otherworldly destinations in Bolivia and Brazil, you can structure an entire itinerary around the extraordinary:
Colombia's Caño Cristales rainbow river
Brazil's Lencóis Maranhenses sand dunes
Bolivia's Salar de Uyuni
Chile's Atacama Desert
Torres del Paine in Chilean Patagonia
Mt. Fitzroy in Argentine Patagonia
Please note, as I mentioned in the introduction to this article, that you'll need to visit both the Lençóis Maranhenses and the Salar de Uyuni during the rainy season (the former of which is the "cold" season in Patagonia) to get the full experience.
Is South America Safe?
As you travel South America 2 months (or longer), you'll get your wits about you, and develop an ability to quickly suss out sketchiness. And that's thankful: South America is not an especially safe place to travel, though I'll conceded that many reports of how dangerous it is for travelers are sensationalistic and overblown.
Many, but not all. To be sure, although I have never encountered danger while backpacking South America—I've only really felt sketched out a handful of times, to be honest—I personally know two people who've been mugged at gunpoint, and one person who was actually shot.
Other FAQ About 2 Months in South America
How much money do you need for 2 months in South America?
Depending on where you go during your 2 month South America itinerary and how you like to travel, I'd say most travelers will spend between $4,500-18,000 during their trips. This is a wide range, to be sure, but this is a huge continent with many forks in the road!
What is the best month to visit South America?
My favorite time to spend 2 months in South America is during the Southern summer, and the months of January and February in particular. These are also the busiest and most expensive times to visit South America; "shoulder" months such as November and March or April will be less crowded, if you're willing to deal with slightly less optimal weather.
How long do you need to travel South America?
Obviously, I think two months is a fine amount of time, given that I've created a South America 2 month itinerary. With this being said, you can enjoy trips in individual South American countries with a month or even less; truly comprehensive expeditions of this massive continent can last six months or longer.
The Bottom Line
Although 2 months in South America isn't a huge amount of time, considering the size of the continent and the array of things to do there, it's perfect for a first trip—or a second one, or a third one. Follow the traditional u-shaped route from Peru through Bolivia, down into Chile and up through Argentina to Brazil, or create a more eclectic itinerary that relies less on geography and more on your capacity for air travel. Still feeling flummoxed? Hire me to actualize your ultimate South America trip—you won't regret it. Of all the places in the world you can utilize a 2 month itinerary, South America is definitely among my favorites.
Source https://www.dreambigtravelfarblog.com/blog/backpacking-south-america-itinerary
Source https://leaveyourdailyhell.com/2-months-in-south-america/
Source