50 Tips from Experts on Ways to Make Money Traveling
Hands in the air if traveling more is your dream but money stops you from making it come true.
That's what I thought. How annoying is that?!
Here's the thing:
Most, if not all travelers, don't rely on only one source of money.
The cash flows from multiple streams at once. These few bucks here and there add up to enough money to maintain your lifestyle as a traveler.
If you're serious about it, with time, it will grow into more than just a small budget allowing you to get by.
Several travelers earn a comfortable 6 figures revenue every year! Dream come true, right?
That's why I compiled this checklist of 50 ways to make money while traveling, based on proven recommendations from experts living the dream.
You will learn the different ways to diversify your sources of income no matter what your skills, with tips and links to resources that can get you started.
I also included a few ideas to help you save money on the road as well!
What can you expect in this post?
How to Generate Revenue from What You Own
Easy Ways to Make Money on the Road
Landing a Job at Your Destination
Starting a Location Independent Job
Which Jobs Require that you Travel
Teaching for Extra Money
Making Money In the Street
Risky Ways to Make a Living on the Road
Tips to Save Money While Traveling
Ready to learn how to make money and travel the world while doing so?
How to Generate Revenue from What You Own
The first way to earn your keep is to put what you own to good use. And I don't mean your properties only: what you possess can go further than material goods, and you can monetize it just as well.
1. Rent your Car
If you're about to embark on a road trip, keep scrolling!
But if you're not, consider this:
What's the point of letting your car in your garage or worse, at the parking of the airport, when people out there are looking for one?
Rather than leaving it unused while you're exploring the world, rent your car. It's an easy way to earn a few hundred or thousand bucks doing nothing!
How to rent your car?
The best service out there is provided by Turo. You can set a minimum price for trips and will get your fuel tank full when you come back.
Your car is protected up to $1M, covered against theft and damage, and it's totally free to list it! Why wouldn't you do it?
2. Rent your Home
Again, if you're road tripping in an RV and your car is also your home, keep scrolling!
For other adventurers, the same way that you won't need your car, you won't make any use of your home, be it a house or a flat.
So how about renting it too?
In both cases, you just need a friend or a neighbor willing to give the keys to the host or lessee.
How to rent your home?
You might have friends or friends of friends looking for a place while you're on the road. In this case, it's settled.
Otherwise, I strongly recommend using Airbnb's platform to lend your home to a stranger. The main reason is that it will come with a $1,000,000 insurance just as for your car.
Seriously interested in this?
3. Sell Goods Online
You can buy and sell pretty much anything online. Use it to your advantage.
What to sell in exchange for money?
It can be something that you found during your trip. If you're traveling to cheap countries, consider shopping around small markets for hand-made products and sell them online.
Put what you craft by yourself up for sale! Handmade products are always in demand.
Where to sell goods online?
The good old eBay is still a good option. Craigslist is a great alternative, especially if you're in the US.
Considering this for mid to long-term?
Set up your own website and start your own business! It might be hard at the beginning but it'll be more flexible for you. Or open a shop on an already popular platform that registers more traffic, like Amazon.
4. Sell Your Photos and Videos
Chances are that you're planning on documenting your travel anyway, so why not sell your photos and videos for money?
Be warned though:
You might have the latest iPhone and think that the quality of the pictures it takes is amazing. It is.
But it won't be as good as a good camera. Consider this as an investment. You can find plenty of resources online to learn the basics of photo and videography.
Where to sell your pictures and videos for money
There are tons of stock images websites online that will pay you for your best shots. Adobe Stock, Foap or Shutterstock a good places to start. 500px is one of the top references for great photographers.
Here's the kicker:
The competition is harsh and unless you're a professional with great gear, it won't pay much. That's why I wouldn't put all my efforts on this one if you're not ready to spend some serious time to improve your photography skills.
If you don't own a good camera but have instead acquired a GoPro, submit your best work to the Go Pro Awards. Whether you're a complete amateur or a professional doesn't matter. And there's no end to the contest so you can keep submitting!
Anything from cute moments with your kids to cooking, camping, surfing and snowball fights could be a contender for a GoPro Award. Amateur, Professional or in between, we want to see it all.
GoPro Awards
5. Publish an Ebook
Do you know what's the real dream?
Without you having to do anything, you receive money in your account every month. Isn't that a beauty? And writing an ebook is one of the most accessible ways of getting there.
Don't be mistaken though: there's nothing passive about how to get there, you have to put in a lot of work in the first place. A lot. Make it slightly easier by writing about something you know very well or even a fiction!
Maximize your chances of generating sales by creating an ebook on a niche topic that isn't too competitive.
Once your ebook written, publish it, promote it, get a few positive reviews, then sit back and relax! If you're successful, it can add up to a decent paycheck without you having to lift more than your little finger.
6. Become an Influencer
An influencer is a title (job?) that became popular with the development of social media. It is someone that people listen to and who can influence their mindset and action.
And you could become one. Easier said than done, I know. But not impossible.
During your travels, you will need equipment: clothing, gear, transportation. How about contacting brands providing these and offering to be ambassadors for them?
They will be more inclined to sign a deal with you if you already boast a decent audience on social media. Consider contacting smaller brands who need exposure just as much as you, they'll be easier to convince.
Any tools to become an influencer?
Some of the most popular platforms that will put you on the path to becoming an opinion leader include IZEA, FameBit and OpenInfluence (previously InstaBrand).
It goes without saying that it requires a ton of work and that you don't become an influencer overnight. If that's something you want to do, you'll have to work hard before being able to convince brands to partner up with you.
Easy Ways to Make Money on the Road
Another trick to look into is to find ways to get paid for things that you already do.
7. Deliver Packages
Road trippers, this one is for you!
You probably have at least a vague idea of your itinerary, right? And you probably have some room left in your car, correct?
Then become a delivery guy. You wouldn't believe how many people want to send stuff but don't trust postal services.
What's great about it?
You're going to hit the road anyway, so you might as well make a few bucks bringing packages to your destination. Depending on the size of the delivery and the distance, you might even make more than a few.
How to deliver packages for money?
For international travelers, Briddgy is nothing short of amazing. You get in touch with locals who are looking for a product in your country. Buy the product yourself and deliver it to the buyer. Your money is paid back by Briddgy with an additional reward when the delivery is complete. It's a great way to earn money and meet new people while traveling.
And. you're fully refunded if there is a problem with the transaction!
Another great alternative? Roadie is terrific to deliver items from one person to another. Say Barbara from Santa Monica wants to send her grandson John from Boston a whole box of home-made jam. If you're planning a road trip on this route, you might as well deliver the package, help someone out and earn your keep in the process!
But you haven't read the best part yet:
With Roadie, you can earn even more money by becoming a pet driver! You get to hit the road accompanied by a fluffy friend and get more cash out of it. How great is that?
8. Claim Compensation for Your Disrupted Flight
Fellow air traveler, this one is tailored for you. The more you fly, the more likely you are to experience a flight disruption (delay, cancellation, overbooking) – if you haven't already.
Well, guess what?
This annoying experience might earn you up to 600€, provided that you arrived at your final destination at least 3 hours later than the scheduled time of arrival.
Sure, you can't really plan on your flight being delayed or canceled. But if it has happened to you or if it does in the future, consider this as one of the easiest and fastest ways to get money by traveling.
How do I claim compensation for my disrupted flight?
The first option is to do it by yourself. Be warned, though, that the process can be long, and you will need some advanced knowledge of the EU Regulation 261/2004 should your case turn out to be complicated and the airline refuses to pay.
The alternative is to entrust ClaimCompass with your claim. Submit it in about 3 minutes directly in the Compensation Calculator and we'll take care of the rest.
You don't owe us a thing even if it turns out that you're not eligible, even if your claim goes to court, even if we worked on it for hours. Just sit back and relax.
You have everything to win and nothing to lose!
9. Get Paid for Living a Healthy Life
If you're a bit like me, one of your New Year's resolutions (in addition to traveling more, obviously) was to live better in some way: eating healthy, doing more exercise etc.
Now, if you're really like me, you've found it hard to actually get to it.
What if I told you that there's a way to live a healthier life, travel and earn money by doing so?
How to earn extra money for living healthily?
Pact aims at helping you keep your word. Decided to hit the gym more often? To eat more fruits and vegetables? To keep track of what you eat?
The app lets you make a pact with yourself and comes with a community ensuring that you will uphold that pledge.
You get money every time the pact is respected and lose some when it's not. It's as simple as that. Don't expect to win a fortune, but it's perfect to buy yourself a free meal from time to time!
But that's what makes it so great:
While traveling, you may go hiking or just walk around the city: a perfect opportunity to make 10,000 steps! You might try fruits and vegetables from the local market: you just ate up to your promise.
Pact is a perfect app to make money while traveling and easy source of cash for doing things that you would do anyway.
Work for your Pay
Let's dive into the obvious stuff. The most straightforward way to travel the world and get paid is to do some actual work. Here are the best ways to earn money while traveling around the world.
10. Flower, Vegetables and Fruit Picking
Seasonal work has become a very popular option for travelers unafraid of getting their hands dirty and working work, particularly in Australia.
Fruit gathering in farms is now widely known and many farmers count on travelers with a working holiday visa to help them sustain their activity.
Money is the most common reward for the work provided, but it's not uncommon for farmers to also offer a place to stay to their temporary workers.
The pay varies and it's up to you to negotiate your rates as well but do expect to put in a lot of physical work if you want a more than decent pay.
How can I earn money by picking fruits and vegetables?
Use Indeed and type "seasonal" or "fruit" in the keywords of your search along with your destination. You should get a bunch of offers listed there.
Consider also doing a direct Google search like "fruit picking jobs in [country]". You might end up finding a local website with interesting offers.
Just go with the wind: while traveling, you might run into farmers who need help with their property.
11. Bars / Restaurants
You might have already been a waiter or dishwasher to earn your very first paycheck. Why not do it during your trip?
Working in bars and restaurants is perhaps the most popular sort of seasonal work worldwide.
The best part about it?
You most likely won't have to work all day long but only during the evening or around noon, leaving you a big part of the day to enjoy your destination and travel around!
How to find a job in a bar or restaurant overseas?
That's the nice bit:
The more tourists there are, the easier it is to find bars and restaurants who need a hand, especially in peak season.
Even better if you have a working holiday visa to prove you can work there legally and that you will stay here for a while. If you don't, you can always find an owner who's ready to pay you under the table.
And here's a tip:
Before heading to the manager and ask for a job, make sure you learn the basics of the local language. It will make you stand out from the other candidates.
12. Resort or Summer Camp Work
Beautiful locations around the world are often the promised lands for resorts and summer camp organizations taking advantage of the pleasant climate and environment to build a business.
If you don't go there as a client, consider getting a job there! They will need people at the front desk, the kitchen, cleaning the property, but you could also consider being a lifeguard or part of the activity team!
What's the catch?
You won't have as much spare time to go around as you'd wish. Leaving the camp might even be forbidden. So make sure you know what you're getting into and what are the terms of the contract.
How to find a job in a resort or summer camp?
You feel like you have enough energy to be part of such an adventure, look up the local resorts. Check out Job Monkey for job offers online.
Even better than that?
Look for a job on a cruise ship. More on that below!
13. Salesperson
I bet that you're at least a little bit outgoing. Or you'd like to be more so. How about putting your speech skills to the test and become a salesperson.
Just find a shop that you would like to help and go offer you services: tell them that you can help them get more customers by talking about the shop to people you meet.
What kind of shops would be ready to hire you?
You'll have better chances with shops that depend on tourist activity. Close to the sea, get in touch with scuba-diving or surf equipment rental shops. Near the mountain when it's snowy, contact the ski and snowboard boutiques. Feel free to ask around, it might be anything!
My pro tip to make money as a salesperson?
Try to negotiate for a fixed rate plus a commission on each client you bring to the shop. The interview will be your first test, so show them how convincing you are!
They're not convinced?
Persist. You can even try to bring them one client to prove them that you can do it. Great salesmen are usually bold people, so don't be shy.
14. Construction Work
For quick cash paid under the table, introduce yourself to construction workers and offer to help for the day. If you have some experience it's great. Otherwise, you might help with some heavy lifting or other tasks that don't require a high level of qualification.
These workers are often in need of help and willing to hire you short-term. Count on a friendly atmosphere and a quick pay.
Just be aware that it's going to be physically exhausting. I'd also recommend making sure that your insurance covers you in the case of an accident. You never know.
How to make some money as a construction worker?
Since you'll most likely be paid illegally, don't expect many job offers around town: you should rather go directly to a building site see if they need an additional pair of hands.
Needless to say, the more fit you look, the more likely you are to land a job like this.
15. Tour Guide
If you've stayed long enough at your destination to know your way around, put your knowledge to good use and become a tour guide!
The first possibility is to ask for a job at the local tourism office.
But if there is a salesperson in you:
Go around, spot the tourists and offer to show them around. This way, you won't have to pay a commission to an agency and you'll get your almighty dollars (or other currency) right away!
Reveal your favorite spots along with your tips and hacks for them not to be scammed like typical tourists.
How to improve your finances as a tour guide?
Let people know that you've been here for some time and that you can show them off-the-beaten-path places that tourists don't usually visit.
Show them that you're a foreigner who lives like a local, it'll be easier for them to relate to you than to a tourism agency.
Also, make sure that your prices are lower than the local tour guides. You might consider asking for donations only or a symbolic sum. The idea is that you get enough money for a good meal at the end of the day at least!
16. House-Sitting
An alternative way to make ends meet while traveling is to avoid paying for accommodation.
House-sitting lets you do just that. In exchange for looking after someone else's house (and maybe their pets as well), you get to stay at their place for free!
Keep watch on the property for the time indicated in the contract and in exchange, sleep in a fully furnished house that will make you feel like home even abroad. You can still go around, it's not a prison!
How to become a house-sitter?
There are several websites that can put you in touch with owners looking for someone to keep an eye on their house, but the most popular ones are MindMyHouse and TrustedHousesitters.
17. Au Pair
To combine both getting a free bed to sleep at night and money on the side, look into becoming an au pair. Of course, this is not open to any traveler because of the age limit, but if you haven't reached it yet, it's an option!
Be fully aware of everything that is expected of you: you don't want to be stuck 7 days a week, I wouldn't call that traveling.
How to land an au pair job?
Any prior experience showing your ability to take care of kids will be appreciated of course.
A plus to make the difference?
Offer to teach the children a foreign language. In Istanbul, I was hired to teach English to a kid. But when I told the father that I could also teach him Spanish, he was delighted!
18. Hostels
There are one of my favorite places to stay the night because you will get to meet other travelers from everywhere and build yourself a network of interesting people.
But hostels are also a great way to earn some hard cash! Some new staff is often needed even for a few hours only. In exchange for taking care of the front desk or cleaning, you can expect at least a free lodging.
How to be hired by hostel managers?
Check out Work in Hostels or simply go ask them if they need a help for the day or during the week and offer to help with housekeeping.
If you have a driving license, offer to organize airport pickups! Competition between accommodation suppliers is often harsh and this kind of service can make a difference for their customers.
Don't forget to mention all the languages that you speak, it might also be very valuable for them. And a reason more for you to ask for a paycheck in addition to a free bed.
19. Manicure / Haircut / Massage
You wouldn't believe how tempting it is to get a massage after a long day of travel. A friend of mine offered massages during her trip across Europe and was able to pay for accommodation and food every day!
I'm not suggesting that you open a salon on the road (although, if you have an RV. ). For massages, you don't really need a formation by the way: anyone who's not a brute can give a decent massage I think. Having one will be appreciated of course and justifies your prices.
Well, you wouldn't want me to give you one. Don't offer haircuts if you can't deliver. Obviously.
How to offer your services?
Instead of opening your salon, get in touch with the hostels in town and ask them if you can put a sign to let people know that they can get a haircut, massage, shave or anything else related to well-being.
There's a party in town?
Offer your services for makeup and face-painting! You could even do it in the streets, kids would love that.
Hostels might ask you for a commission: try to negotiate a room for the night then.
20. Model
I'm sad to say I've never been offered to become one. Yet, particularly in countries where you stand out from the crowd, you might get asked to model.
Here's the thing:
Abroad, when you look different from the locals, you are perceived as exotic. Use that to your advantage! Even if you never considered yourself particularly handsome or pretty at home, it might be your moment of glory when you travel.
How to become a model while traveling?
You can either inquire if the local modeling agencies need a good-looking foreigner like you or hope to be spotted by someone in the street.
Here's a funny story:
When I was traveling in China with my friend, people were often amazed by his blue eyes. Back home, it was rather normal, but there. Women in the countryside actually wanted to touch them with their fingers!
It was the same in Tanzania with two blond friends. There was just no way to walk down the street without them being put under the spotlight.
21. DJ
Music addict, you never travel without your equipment? Good for you, clubs and bars might be looking for someone to make their customers dance and stay longer.
If the managers are not too exigent, they might even let you play as long as you have a cool Spotify playlist.
The good part about it is that it will keep you busy for the evening only, leaving you the whole day to travel and explore around. Plus, you'll probably get free entry (and drinks) at the bar!
How to get some money as a DJ abroad?
Again, there's no secret: go talk to bar and club owners. Provide references if you can and expect to be asked to do a demo.
22. Overseas job as an expat
Maybe you love your current job but have the impression that something is missing, and that's why you feel this need to travel.
Have you considered working abroad doing the same job? Sometimes, all you need is a change of scene. Millions of people work overseas as expats.
What you can bring to a company as a foreigner is very valuable, especially for international ones. You have an understanding of your country that they don't have.
How to work overseas as an expat?
If you already have a job in a company that also operates overseas, get in touch with your HR department and let them know about your plans to live abroad. They might have opportunities for you!
But you can also find job offers online on Indeed or directly on the website of a company you'd like to join.
Asia is also constantly looking for English teachers, so that can always be an option as well, even a temporary one.
23. Volunteer work
True, volunteer work won't get you much of a pay, by definition. But you can still do more than just subsisting by joining social projects: most of them offer housing and food for your help.
If your goal is to make some money while traveling, it might not be the best option for you. But a free place to sleep and food to eat are about as good as earning hard cash, right?
But here's what great about it:
Volunteer work is not just a great way to save money. It's also a travel experience that lets you build a network and do some good. I cannot name one person who has volunteered abroad and came back unchanged and thrilled about it.
How to find volunteer work overseas?
There are several websites to find volunteer work, one of them being Grassroot Volunteering.
If you're interested, make sure to check out the 2017 Best Volunteer Abroad Programs, Organizations and Projects listed by Volunteer Forever.
24. Work exchange
The alternative that is so close to volunteering that they are often not differentiated is to enroll in a work exchange. Again, a salary isn't guaranteed but you might enjoy additional benefits. Contrarily to volunteering, a small pay can still be expected.
There are opportunities to work abroad pretty much everywhere in the world, and the contract duration varies from one host to the other.
How does it work?
Choose where you want to go, check out the offers available, contact the host and if you're accepted, book your cheap flight and go work while traveling!
How to find work exchanges?
The most popular organizations is HelpX. They offer a wide panel of opportunities, from farm stays to hostels, or ranches and even sailing boats.
WWOOF is specialized on work exchanges in organic farms, for the most environment-aware travelers.
Get a location independent job
Have you ever thought that you don't really need more than a laptop and an internet connection to put your skills to use? Then consider becoming a digital nomad for a minute! Ok, actually, think about more than just a minute. As I wrote in How to Make It as a Digital Nomad, it's not a life for everybody. But it can be really amazing.
25. Freelancing
The option praised by many digital travelers is to become a freelancer. Set up a profile on some of the most popular platforms, Upwork and Fiverr. Describe your skills, if possible provide an online portfolio and get ready to receive job offers!
Any talent you have can be turned into money for your trips. Believe me if you will, people even get paid on Fiverr to break up with your boyfriend or girlfriend for you!
Pro tips from successful Digital Nomads
Try to start as a freelancer while you are not yet traveling, to build references and earn some money before your departure. As you might realize, it's not always so easy to find a job if you don't have past references.
Get in touch with the growing community of remote workers: check out Nomad List as well as Facebook groups. You'll find plenty of useful tips and support there.
And here's the most important advice:
Don't expect it to be a life of rainbows and unicorns only: earning money as a freelancer while traveling requires a lot of work and is far from permanent holidays. Check out the Digital Nomad survival guide to be prepared.
What kind of jobs can I do as a traveling freelancer?
Popular sectors for remote workers include the following:
Webdesign, Programming and Illustration
A lot of companies resort to webdesigners and programmers for one-time jobs rather than hiring someone. If you don't have the background, know that there are plenty of formations available online to get the basics. Not that it will be enough from complex jobs, but you can learn how to set up a decent website in little time with some dedication.
Browse through Skillshare to find something you'd like to learn. You can start with Codecademy to get started with programming.
If you ask me, learning how to code is one of the most useful skills that you can add to your resume nowadays. Just saying.
Writer, translator and transcriptionist
If you're not too big on codes and numbers, turn to the realm of letters. You can offer to guest post on large online platforms if your writing skills allow it. You can do it to make some money or for a link back to your own website!
There are also tons of opportunities to become a translator or transcriptionists, especially for polyglots. Speak at least 2 languages? You should find something. More than 4? You will for sure.
Marketing and social media manager
There are so many blog posts released every day that a lot of companies struggle to stand out from the crowd without much experience in marketing.
If you've got a good understanding of how SEO works, you'll quickly realize how wanted experts are.
What's interesting about it?
It's usually longer-term projects, ensuring you a secure income for a while if that's what you're after.
The same goes with managing social media account. It just takes so much time to simply take care of what's happening on a company profile that businesses now hire freelancers to take care of their accounts, especially for promotional campaigns.
Freelancing is not only the land of programmers and writers: these are probably the most popular jobs, but recently, legal and accounting experts realized that they could take that wave just as easily.
Here's the best part:
There are not so many legal advisors and accountants freelancing for now and the market is huge. Now is the time to get into it and establish yourself as a reference quickly!
Small businesses are often on the lookout for experts to get advice on their business plan or to assist them in their product launch.
With experience in the startup environment or in consulting in general, you should discover tons of companies seeking for help.
You're halfway through! I hope you didn't miss #8! I mean, that's fast and easy money if your flight was delayed or canceled!
26. Small jobs
There is also the option of taking on a small job that will provide some money to get by while you travel around.
Don't expect to pay a whole month of exploration with those only but again, combined with other sources of income, small jobs allow you to pay for dinner or extra comfort when you need some.
You can do this from pretty much anywhere as long as you have a software to record your screen (I use Screenpresso and it's doing a good job) and a microphone.
The way it goes is usually simple: the longer the test, the more money you get.
Again, Indeed and Upwork gather many offers for website and app testing.
You can also give your opinion on a product, or describe the way you use it. Many companies organize online surveys to test a product or understand what would be the most appropriate marketing strategy for the release.
All you have to do is set up a profile on a survey platform like My Survey and apply for a survey. Just make sure that you answer everything truthfully, companies rely on that for their business.
27. Dispersed team or flexible job
Do you know that some teams are also spread throughout the world, with a fixed office anywhere? That's the case for the folks at Buffer for instance. Their distributed team has a foot everywhere and the members gather about 3 times a year. When traveling is in the company culture, it's easy to fund your lifestyle!
At ClaimCompass, we're also spread throughout the globe: at some point, we had team members on each continent! Scheduling team calls was a bit of a hassle and a lot of fun!
Travel as part of your job
If you want to travel and earn money, why not consider making it a whole part of your job? Yes, people do travel for a living!
28. Travel blogger
First, I hate to break it to you but:
If travel blogger seems like the dream job, it's actually extremely hard. Before reaching the point when you can travel around as you want, you will have to put in a lot of work.
Why? Because although writing about your adventures is great, it won't bring in any money if only your mom and uncle read about it. You need to get a decent amount of traffic to monetize your content.
Once you've reached this point, one way to do it is through affiliate marketing: add links to your content redirecting clickers to a page where they can buy something. If they do purchase the item after clicking through your link, you get a commission. You can strike such deal with Amazon, Awin or Bluehost for instance.
How to become a travel blogger?
If you're determined to becoming a full-time traveler and make money out of it, Nomadic Matt's Superstar Blogging is a great investment. The travel blogger reference build a comprehensive formation to help you live the life you want.
Of course, you can also learn for free by subscribing to travel blog newsletters, studying and learning from the best.
You will have to travel to be a travel blogger. Isn't that great?
29. Flight attendant
This job is perhaps the one that most embodies the idea of traveling to make a living. I mean, you are basically paid to travel, right?
Ok, according to our former flight attendant here at ClaimCompass, you might get pretty tired when you fly at least 100 hours per month. But she was also able to explore places that she would never have been to otherwise.
And this is awesome:
You can get crazy flight discounts, not only for you but also your family! So if you're not becoming one, encourage someone in your family to consider the idea.
How to become a flight attendant?
Start by making sure your level of English is great. Getting some experience in customer will be a big plus.
Apply for job openings on airline websites and get ready to ace the interviews and tests, because the competition will be tough!
30. Tour escort
Making a career as a tour escort also guarantees you to travel around on a regular basis. Guide groups of tourists around their destination, show them the best places to eat, visit and have fun.
The salary usually isn't that fantastic, but you do make a decent living and travel at the same time.
How to become a tour escort?
Tour escort is another option for those searching a travel job to make money.
Again, mastering at least English is a must and experience dealing with customers will be appreciated. You must be naturally sociable and patient: it's a people job.
Find tour escort jobs in agencies at your destination or online, via Indeed for example.
31. Cruise ship
Traveling doesn't have to be by air or land: wouldn't you love to go for a trip on a boat? Cruise ships offer passengers a great experience and provide a high level of comfort.
To do so, they need people to attend to the customers, prepare the food, clean the ship and the rooms etc.
"I always recommend this option as an excellent way to earn good money while getting a taste of the world, gaining some solid work experience and networking with hundreds of people (both fellow crew and passengers) from around the world. Not a bad list of benefits." – Wandering Earl
How to land a job on a cruise ship?
Wandering Earl, wrote an ebook packed with the instructions to guide you through the process, from how to apply to how to make the most of this experience.
Check out All Cruise Jobs to get an idea of what kind of positions are available.
Where to find cruise ship jobs?
Head for the Caribbean, that's where most travelers found their first job on a boat. After that, it gets easier because you will build a network very quickly once you're in.
Cruise Ship Job also has a bunch of offers for you.
32. Yacht or sailboat
Getting paid to travel can be achieved by working on a sailboat or yacht as well.
Boat owners are sometimes looking for an additional pair of hands to help them out on board. It's a great way to learn more about sailing or simply get a free ride to somewhere.
Regarding the wage, it depends on the deal with the owner. If you don't have any prior experience, you might just be in for the ride (that's still transport and accommodation!).
How to get a job on a yacht or sailboat?
Find a Crew is a very popular platform that puts you in touch with boat owners looking for people to join them.
33. Traveling show
If you have any kind of talent, either as a singer, dancer, or even entertainer, there is one option that you haven't considered that could earn you some money while traveling and provide a great experience.
Joining a circus, band, show, or theater troupe is sure to leave you with amazing stories to tell in addition to cash in your pocket.
You might also join them as a photographer or maybe even manager is you have to the skills!
Teaching
"But how? I'm not an expert at anything!"
You don't need to be an expert, even less the best.
All you need is to be better than those who want to learn.
With Udemy and Take lessons you can offer to teach pretty much anything.
There has to be something that you are good at. If only this one, you can probably read and speak English if you're here. Let's start with that.
34. Languages
You'll find people at every corner of the planet willing to learn a second language. In Istanbul, I taught English and Spanish to a kid. Back in China, I taught French to fellow students.
The cool part is that even without certifications, it's very simple to find a job as a language teacher. If you do have certifications, you might even get hired by official institutions or find even more opportunities online.
You can do it both in person and online! With Whatsapp, Hangout, and Skype, it's super easy to communicate no matter where you are in the world!
You can be a teacher and earn money traveling overseas very easily.
How to become a language teacher?
Dave's ESL Cafe is very popular to find such a job. But you can also earn money by teaching languages online once you've set up a profile on Upwork for instance.
35. Musical instrument
I cannot count the number of videos I watched on YouTube to learn how to play the guitar. If you play an instrument, be sure that someone would love to learn how to play it as well.
You can either set up a YouTube page and work to attract followers. Many YouTubers earn a living with their videos – which can be a full-time job. It's interesting in the long run.
For some quick money, Take lessons is probably a better option though.
36. Dancing and singing
If you followed some classes yourself, I'm positive that you can teach at least the basics yourself.
Here's the kicker though:
Since it's way more complicated to teach dancing and singing online, you'll have to give the classes in person and stay at the same place for a while. I actually don't see it as a problem but do keep it in mind if what you want is to go around as you please.
37. Yoga
Teaching yoga around the world is a trend that's gaining in popularity worldwide! Yoga teachers are legions in India for instance.
Here's a piece of advice from Kathryn Budig:
"Teach because you love it and never stop being a student. Your offering needs to be way more than a dazzling smile and ridiculously flexible spine. Get insanely good at what you do, then get out there and you might score a solid spot on the travel circuit, a solid paycheck, and potentially garner fame—assuming that's even a good thing."
Don't expect it to be easy and all glamorous. You will have to work hard if you want to make a living just by teaching yoga.
But you will travel and do something you love. It shouldn't be impossible to find the motivation, right?
38. Surfing
That's a typical example of something you don't need to be the best at to teach. Surfing attracts tons of beginners whose dream is simply to be able to stand on a board (me included).
A lot of instructors at the beach do it part-time, you could ask to join in as well. Or you can simply spot the beginners at the beach and offer to give some tips.
Surfing spots are countless worldwide, you can easily travel to the best places on earth and teach how to surf there.
39. Scuba-diving
The same goes for teaching scuba-diving, at the exemption that you do need to be certified to become an instructor. Just like surfing, beginners are just curious to breathe underwater for a while and see the beauty that lies below with their own eyes.
Advertise on Dive Zone Jobs if you haven't picked your destination yet: if someone is interested in your profile, book your flight tickets and head there!
Find a scuba-diving center and ask if they need a new person to help with the newbies. You'll be paid doing something you love. My uncle, who is a scuba-diving instructor, told me that he regards his dives as a trip in themselves.
Again, there are plenty of diving sites in the world: it's a beautiful way to travel there and make ends meet!
40. Guest lectures and public speaking
Ok, for this one you do need to have acquired some sort of reputation in your field. Whatever your specialty is, there probably are people around the globe organizing events or teaching it.
Offer to give your feedback or to teach a specific point of your domain. For instance, there are marketing specialists who travel the globe to speak at a conference on how to build your brand. Most often than not, their transportation and accommodation costs are taken in charge by the organizers and they also get a decent pay in the process!
Get money in the street
To be honest, you can actually get by and find ways to earn money in the street. The following are ideas to help you get a meal or housing for the night with only what the street offers.
41. Street performing
Here's one of the favorite ways to earn money when traveling of many backpackers.
Dancing, singing, telling jokes. Street performers all have different skills. It's hard to live only on that, but in countries where the cost of living is cheap, it should be enough to buy you a meal. The thing is that becoming a busker will make you rely only on donations, so you better be good at what you do!
A word of caution though:
Some countries forbid people from performing in the street, at least not without an official authorization. Make sure you're allowed to perform before starting.
42. Movie extra
I have friends who went on a volunteer exchange in India and ended up playing in a Bollywood movie. Just because they were Europeans and they needed European extras for one scene. They were just walking on the streets of Bombay when a man asked them if they were free for the afternoon.
By the end of the day, they were on the path to stardom in India! That's how fast it can happen in countries where you look different.
You can also give yourself some help and reach out to local agencies organizing castings. My friends were lucky, but after all my trips, it never happened to me.
43. Day-trading
If you travel light (as you should), you might be willing to get rid of some of your possessions along the way. Consider trading them for money rather than just throwing them away.
I've always been inspired by the story of this guy, Kyle MacDonald, who started off with a paperclip and ended up with a house, only by trading.
I don't know to which extent this is true and feasible for anyone, but you can probably manage to get enough money out of your old stuff!
44. Recycling
I love this option because not only it lets you earn a bit of cash, but it also reduces waste.
Here's an example:
In Sofia, Bulgaria, when you buy a beer or cider in a glass bottle and take it back to the shop (after drinking it), you get some cash back. This way, the bottles are not left in the street. Instead, they are being used again!
I also saw people in Istanbul recovering material from large public bins to sell them after. It might not be sexy but if you get a free meal during your trip, consider selling whatever can be recycled.
If only this, collect bottles and bring them back to a store.
45. Upload local job flyers
I don't know of a similar service for Europe, but in the US, you can get money to turn job flyers into digital job offers.
Snap a picture of a job flyer that you come across while walking on the street and upload it to Job Spotter.
You won't get cash per se, you're rewarded with an Amazon gift card. Now I don't know about you, but there is always something new that I need on Amazon.
46. Edit menus and signs
Here's a funny one that I discovered in China. I was in the Yunnan province, visiting the beautiful city of Dali and its popular 3 Pagodas. The signs were written in English, Spanish and French in addition to Chinese.
While the English was ok, the French was appalling. I told one of the guides that I could correct it in a couple of minutes. In exchange, they gave me enough money to pay for the visit!
During your trips abroad, you will probably come upon weirdly spelled or grammatically intriguing signs: take a picture as a souvenir and offer to correct it!
Unrecommended tips to earn money while traveling abroad:
If you have an appetite for risk, you might be interested in these ways to earn money online.
I just cannot stress enough how dangerous it might get and how you could end up with huge losses rather than even a small win.
You've been warned!
47. Online games like poker
People are usually amazed by how much money can be won in so little time with online gaming. That's often why they get into it in the first place.
By joining the big (virtual) tables, you can quickly make a sweet $1,000. Two weeks of comfortable vacations just entered into your budget.
Here's the catch:
If you can make this amount of money that fast, it means that you can lose just as much just as easily.
48. Trading stock options
Another way to make money online consists of trading in the stock exchange. If you know your way around it and already have money on the side waiting to be invested, you can make real money very quickly.
The riskier the investment, the bigger the return.
It's a stressful play that can be worth the risk if you dedicate a lot of time to it.
How to save money while traveling
Making money while traveling is great. Yet, it may not be enough, especially at the beginning. It's just as important to know how to save money while traveling.
49. Downsize your lifestyle
I bet you have a lot of expenses that are just wasted money. Especially if you plan on spending more time on the road. Cut through some of these expenses. If you spend less you don't need to earn as much as you think.
What do you need a gym membership for if you're not around or go there once a month only? Exercise at home (wherever that is). You're leaving for a while and don't want to bother renting your car? Sell it. Or at least contact your insurance provider, you don't need to pay the full fare. How about smoking less (or zero) cigarettes? Drinking (a little) less?
By slashing your costs, I bet you can afford a week abroad in a cheap destination. That's without counting additional revenue thanks to the tips above.
50. Learn how to book cheap flight tickets
Transportation costs are the main expenses of traveling along with accommodation. Yet there are ways to ensure you won't pay outrageous prices for your airfare!
You just need to know where to look:
These tips to buy cheap tickets have allowed me to travel on 4 continents over a year. With a very limited budget.
You'll need some organization and the best tools out there.
Final words on saving and making money while traveling
There are tons of other ways to save money while traveling and I'll make sure to write a comprehensive guide for that as well, so stay tuned!
For now, you're prepared to diversify your sources of revenue and start earning a "patchwork income".
As I told you at the beginning of this post, to improve your finances, don't rely on a unique source of money. Working on multiple ways to generate money when you travel ensures both increased cash in your pocket and reduced financial risks.
Now you tell me:
Which one will you focus on first? And what are your own ways to make a living on the road?
You might also be interested in:
Thomas Busson
Thomas is a Passenger Rights and Flight Compensation expert. Frequent traveller, he loves sharing tips and news to help people make the most of travel.
Travel money guide: South America
Hola or Olá? Cash or card? Learn about the right travel money to use in South America.
In this guide
Travel money type
Compare
Locations
Compare more cards
Top picks of 2021
South America is made up of 12 different countries, each with different currencies. For example, Colombia has Colombian pesos, Argentina uses Argentinian pesos, Brazil the real and Peru the nuevo sol. As such, bringing a combination of cards and cash is essential. The Capital One VentureOne Rewards Credit Card is a decent choice as far as travel cards go.
Here are the types of payment options available and other financial tips for navigating South America.
Our picks for traveling to South America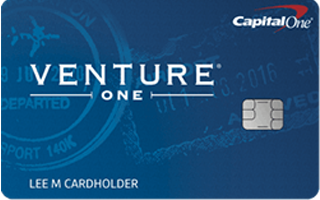 Travel card with no annual fee
Capital One VentureOne Rewards Credit Card
Send and receive 50+ currencies right from your phone
28+ currencies and real exchange rates. Crypto deposits aren't FDIC insured.
Travel card, debit card or credit card?
It's important to take a combination of travel money options wherever you go in the world, but this is especially true for a trip to South America. Having a combination of cards and cash to use as a backup is necessary to ensure you won't run into any spending roadblocks on your vacation.
Credit cards, debit cards and travel cards are widely accepted in South America. You'll have no problem using your Visa or Mastercard at any business that can accept credit cards, however, American Express is typically only accepted at high-end businesses.
Stick to a Visa or Mastercard so you can make withdrawals and payments in a variety of places.
These are your options for spending money in South America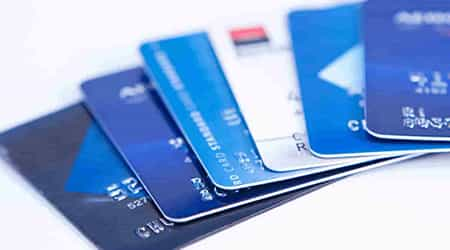 Compare credit cards for travel
Using a credit card
Look for a credit card designed for travel that doesn't charge foreign transaction fees to save money on international purchases when traveling through South America. The Capital One Venture Rewards Credit Card is a good choice, but there are plenty of other options on the market as well.
If you're a frequent traveler, use a travel credit card that pays miles for each dollar you spend. This way you can maximize rewards and use those miles towards the purchase of your next flight.
Some credit cards waive overseas ATM fee
Protected by PIN and chip
Accepted worldwide
Features such as complimentary travel insurance and reward points earning
Cash advance fees
Higher spending limit that could make budgeting difficult
Compare travel credit cards
Narrow down top travel credit cards by welcome offers, rewards and annual fees to find the best for your budget and financial goals. Select Compare for up to four products to see their benefits side by side.
Best international debit cards
Using a debit card
A travel friendly debit card that waives international ATM fees or foreign transaction fees, like one from Betterment Checking , is a smart travel money option for a trip to South America. Look for a debit card provider that is part of the Global ATM Alliance because you'll be able to avoid currency conversion fees — Barclay Bank and Bank of America are members.
If you're planning on using a debit card that doesn't waive ATM fees, take out the maximum amount of money so you don't have to make as money withdrawals.
Security with chip and PIN
Direct access to money
Save on overseas ATM fee when you withdraw
$0 account keeping fees if you deposit the minimum requirement
Unlimited free withdrawals at selected banks
Currency conversion and international ATM fees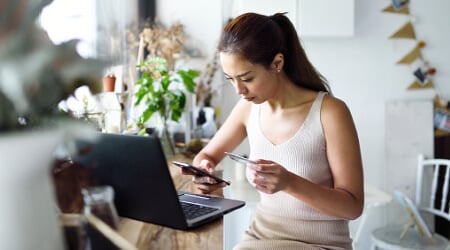 Prepaid travel money cards
Using a prepaid travel card
No prepaid travel cards support South American currencies, so these products shouldn't be considered for a trip to the continent. Although you can load US Dollars onto these travel money products, acceptance is limited and you'll pay to convert funds twice.
Tip: The South American regions of French Guiana off the coast of Brazil and the Falkland Islands adjacent to Argentina use the euro and pound, so you could use a travel card to spend in either destination with no problem.
Protected by PIN & chip
Multiple supported currencies
Emergency card replacement and backup cards
Accepted worldwide
Ideal for managing your travel budget
Most prepaid travel money cards won't let you load any South American currency
May charge currency conversion fees, ATM withdrawal fees and local ATM operator fee
Compare cash pickup services in South America
Paying with cash in South America
South America is one destination where you're going to need to have cash in case of an emergencies. Although you can use your card in more places now more than ever, there's no guarantee that you'll be able to access cash at any given moment — especially outside of major cities.
Where debit and credit cards are accepted can vary greatly depending on the location. You won't have a problem with a card in the capital cities, especially in countries like Chile, Brazil, Colombia and Argentina for example. However, there are major tourist attractions, like the Amazon, where you're going to need enough cash to last you for the entire leg of your trip.
Greater payment flexibility
Convenience
Difficult to manage expenses
Higher risk of theft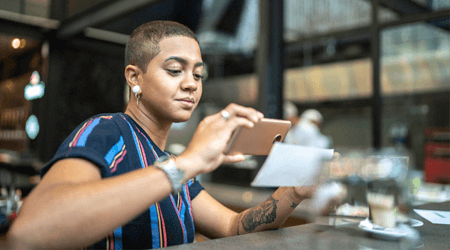 Traveler's checks guide
Using traveler's checks
Don't bother taking traveler's checks to South America. They're difficult to cash and can be expensive. Also, it is no more secure than using a debit card (ATMs in South America are everywhere), credit card or prepaid travel card.
Can be costly with initial purchase charges
Not all merchants accept travelers checks
Exchanging cash in South America
ATM withdrawals are by far the most efficient way to get local currency in cash on your holiday. ATMs are located all throughout the continent. If you want to carry cash as an emergency backup, US Dollars are widely accepted if you can't pay in the local currency.
Refreshing in: 60s | Tue, Nov 22, 10:37AM GMT
Buying currency for South America
It'll be cheaper if you wait to exchange your money when you arrive compared to converting currency with banks in the US. However, you could always consider using an online money transfer service to send money to your destination and pick it up when you arrive. This option makes getting foreign currency extremely convenient for travelers.
A quick guide to the Brazilian Real
Did you know?
The Brazilian word for the national currency, "real" means both real and royal and all Brazilian coins feature the Southern Cross!
What are the major South American currencies?
Argentine peso
Bolivian boliviano
Brazilian real
Chilean peso
Colombian peso
Peruvian nuevo sol
Uruguayan peso
Venezuelan bolivar
The main banks in South America are:
Banco Do Brasil, Brazil
Itaú Unibanco Holding, Brazil
Caixa Economica Federal, Brazil
Banco Bradesco, Brazil
Banco Santander Brasil, Brazil
BBVA Bancomer, Mexico
Banco Santander Mexico, Mexico
Citibanamex, Mexico
Banorte, Mexico
Banco del Estado de Chile
ATMS in South America
Visa and Mastercard should work at all ATMs where you can see a Maestro, Cirrus, Mastercard or Visa logo on the front of the machine. Always try to use ATMs attached to the side of a bank. And if possible, bring a card from a bank that doesn't charge international ATM fees, like Betterment Checking.
Tip: ATMs in the Amazon region of Brazil, some parts of Venezuela and Bolivia may not accept foreign debit cards. Make sure you have enough cash to last you the duration of your stay if you're visiting these regions.
How much money do I need to bring to South America?
It depends on what country you travel to in South American. Prices in Brazil are more expensive than Ecuador, and Ibague (the 7th largest city in Colombia) is cheaper than Medellin (the 2nd biggest city in Colombia).
Wherever your travel, the continent can be as expensive or cheap as you make it. Below you can find some budget prices for different countries in South America. All prices are in US dollars.
Bogotá (Colombia)
Brasília (Brazil)
Lima (Peru)
Santiago (Chile)
Accommodation
Hostel dorm bed
$10 per night
Hostel dorm bed
$20 per night
Hostel dorm bed
$10 per night
Hostel dorm
$12 per night
Meals
Arepa con queso on the street
$1.50
El Negro Food Truck. El Matanza (hot dog)
$4.50
Ceviche pescado in a cheap restaurant
$2 -$3
Empanada on the street
$1
Activities
Bogota graffiti tour
Free (donation based on satisfaction)
See the city from the top of the television tower
Free
See the changing of the guards at the Presidential Palace
Free
Museo Histórico Nacional
Free on Sundays and holidays
Prices are approximate and are subject to change.
Case study: Will's experience
Case study: Interview with Will about travel money for South America
Will spent almost four months climbing volcanoes, diving and bussing around Colombia, Peru, Bolivia, Chile and Brazil. He started his trip in Central America visiting Mexico and Cuba.
Do you have any travel money tips for South America?
ATM withdrawals. He says be careful when withdrawing at ATMs. Although nothing happened to Will, he'd heard many stories of other travelers being held up when withdrawing cash. And check your account balance regularly, cards get skimmed quite frequently.
Cash. Will says make sure you have cash to use in emergencies.
Jeremy Cabral
Jeremy is finder's Global Head of Publishing & Editorial. Jeremy has been with finder since the very beginning and is part of the founding team working closely with Fred and Frank to build finder.com into the comparison network it is today.
More guides on Finder
Many banks offer checking and savings accounts for teens, and you can even get your own debit card. But you'll need a parent on the account.
Manage your banking, investing and personal wealth strategy under this Citi® account.
Learn how to buy cryptocurrency in the US and what you'll need.
7 crypto-friendly banks and alternatives that support your crypto activity.
Support your child's financial knowledge and teach the important real-life money skills in a safe and controlled way with a kids' debit card.
Sign up for an account and pay no fees to send quick and easy money transfers to multiple beneficiaries.
A kids' chores calculator to help you estimate how much paying your kids to complete chores might cost you every week.
Payment statistics show that 25% of Americans believe that cryptocurrency will take over fiat currency according to an online survey conducted by Finder.
Support your child's financial knowledge and teach the important real-life money skills in a safe and controlled way with a kids' debit card.
The Sequin card helps build your credit but you can't withdraw money at an ATM.
14 Real Ways to Make Money While Traveling (and Tips to Get Started)
When you buy something through one of the links on our site, we may earn an affiliate commission.
Hard to believe that "digital nomad" is a term that has become extremely popular for over a decade now. One of the amazing things that technology, particularly the growth of the internet, has done is open up the ability to travel frequently. This is because making money while traveling has never been easier.
Whether taking advantage of online work options or looking for traditional ways of making money while you are traveling abroad, there are plenty of options available.
If you feel the travel bug giving you the itch, then read on to see just how many options there are for earning some extra scratch. After all, there's a whole world out there just waiting to be explored. If other people can figure out how to make money while they are traveling then so can you!
#1: Teach English
Teaching English is consistently one of the first options mentioned when it comes to how to make money while traveling. There's a very good reason for that. English is a language that is in high demand.
While traveling there are plenty of opportunities to pick up more travelling money by teaching or tutoring others. In fact, this is an option that is often available both online as well as off-line.
In-Person Options
College or university towns are a great place to look for in-person jobs teaching English while traveling. There is a high demand for tutors for both short-term and long-term work.
While you will also need to check on local employment laws, in many places teaching at a private school, at a university, or as private tutor for a well-off family are all common in-demand options.
Teaching English is a great way to make money while traveling and if you intend to have your world travels last months or even years, this opens up options like a 3 or 6 month teaching job.
This allows you to really explore a city or area you love while making enough money to survive. Some of these jobs pay quite well for the area, which means you may even be able to save up some extra before you begin traveling again.
Consider taking the Let's Tefl course that teaches you everything you need to know about traveling and teaching.
Teaching English Online Options
The more common option for many people looking to get paid as they travel the world is to go the teaching English online route. Having a college degree in general, and a TEFL-TESOL (Teach English as a Foreign Language – Teach English to Speakers of Other Languages) is a huge help in opening doors but they're not necessary to earn money teaching English online.
A simple Google search shows just how many options there are, though some companies have very established reputations like Lets Tefl or TeachAway. This article shows eight of the best current options.
This can be a surprisingly lucrative way to earn money as most start around $14 and hour and go up to $25 an hour. If you want even more options and are interested in picking up a TEFL certification course before traveling check out this program. It is consistently rated one of the best options out there.
#2: Online Tutoring
Maybe you're not comfortable teaching English. That doesn't mean that some form of online teaching or tutoring isn't still in demand. If you know any foreign language, there will be someone willing to pay you to learn it. Are you great at math, science, or some other subject?
As long as there's a demand somewhere you can make money online while traveling around the world. Travelling and working like this can lead to fun moments where you are teaching Math/Spanish/French online to someone in the United States while hanging out in Thailand.
Online consulting falls into that category. As long as the coaching or teaching can take place via a video phone call you're good to go.
#3: Remote Work Skills
There are plenty of skills that can be done from remote work positions. Any of these are things you can likely do to get paid while you are traveling. People who know programming, graphic design, video editing, or website design should have no problem finding someone willing to hire them for these particular skills.
This is work that can be done anywhere you have a good internet connection which is why having these skills makes it much easier for many people to make money while traveling around the world.
This just scratches the surface of what's out there. Get paid to do work that can be done anywhere and if you don't have any of these skills, look at training up! There are plenty of great online courses for about every type of skill imaginable.
Add in the sheer number of self-taught YouTubers, writers, photographers, and programmers and it is easy to see how many options people who want to travel really do have.
Spend a year picking up the types of skills that can help you get paid while you are actually traveling around the world.
#4: Freelance Writing
Speaking of jobs that you can do from anywhere, freelance writer is a job that is always available. This is also a skill that is always in demand. If you want to make money writing and travelling you would be following in the footsteps of many other digital nomads by becoming a freelance writer.
Find a few steady clients, build a freelance writing career as a side hustle, or even turn to content mills as an option. There are many different options when it comes to making a living as a writer. Because it's a job that has been outsourced so often from offices it is an ideal job for travel.
Very few businesses or companies are nervous about hiring a freelance writer online. Most writing jobs aren't done in person, in fact.
While writing for money full-time means needing to make sure you are earning a living wage, the definition of living wage changes depending where you go. This is where content mills can come in.
They might not be worth the time for the money as a full-time gig, but if you're being rained out while staying in a place like Costa Rica, Thailand, or The Philippines during the rainy season, the cost of living is much lower, meaning even those online writing sites can be a good way to earn a little bit extra while you are on walkabout.
Freelancing can be a great way to supplement your savings while traveling. It's not the only option when it comes to writing for money.
Want a full course that teaches you how to make a living as a freelance writer? Consider taking the Earn More Writing Course here.
#5: Travel Photography
You're traveling, so why not sell some of those awesome pictures you're sure to be taking? Travel photography can be a great side hustle for earning money, though it's important to keep expectations in check.
Professional photography is extremely competitive, and chances are you're not going to cold pitch a winning set of pictures to National Geographic. Though if you ever find yourself in the right place, right time you mine as well try.
However there are hundreds of other outlets that want travel pictures. You can pitch travel magazines, both print and online.
Another way to go, and one that that many world travelers have figured out along the way, is providing photos for sites like Shutterstock or Adobe. These are some of the biggest sites always looking for new photos. They rely on freelance providers for more content to sell.
Do a little research before traveling. Look at photos that get a lot of attention and sales and think about all the photography opportunities you will have. Everything from famous sites to local wildlife and nature, or just keep your eyes open for the opportunities that show up every single day.
Good photos from around the world are always in demand and that provides you with yet another opportunity for earning money.
Take the time to combine this with a travel blog and YouTube to get the most out of every piece of content. You might be surprised just how many streams of income the digital nomad lifestyle can open up for you.
#6: Travel Writing & Blogging
Since you're going to travel the world already it only makes sense to look at travel writing and blogging, right? Well yes and no. There are tons of opportunities for making money with a travel blog or doing some travel-based writing , though the idea of a traditional travel blog is much harder to pull off then you might think.
Conventional travel writing is extremely competitive, but if you're an excellent writer this can still be a good way to make money off of your adventures. Most travel bloggers find they need to be resourceful and look at multiple ways of monetizing that travel blog in order to earn enough cash to keep scratching that travel itch.
Creating a blog monetized via affiliate marketing (more on that in the next section), tied to a good YouTube channel, and a solid SEO game can can pay off in big ways. Going niche is a strategy that tends to be especially powerful. If you have a particular area you've fallen in love with or you feel like you know really well then make travel guides.
There are hundreds of thousands of people who want to visit places like Thailand, Japan, The Philippines, Europe, and they don't know anything about the actual practical aspects of it. If you fall in love with a smaller more out of the way location that can be even better sometimes.
What do you think the competition is for a guide on the castles of Liechtenstein? How about traveling through Estonia? Or Morroco?
All of these are places with some really incredible sites and much less information on them. The demand might not be as high but if your $40 e-book or local travel guide is on the top of Google, chances are really high those people looking for that information will buy.
Don't be afraid to pitch smaller local resorts or attractions to see if they would be willing to pay to commission a review or a series of blog posts about their resort or the location. Every little bit helps!
Combine your travel blogging with affiliate income, YouTube videos, and photography for the best results – not to mention a set of useful skills that can be used anywhere.
#7: Affiliate Income
Affiliate income is often a major part of how frequent world travelers make bank while traveling. This provides not only a steady monthly income but when affiliate marketing is combined with a good website, social media following, or YouTube following it can create a long-term stream of money or safety net.
Building a solid steady affiliate income needs to start well before any globe-trotting adventures begin. Building a high traffic website takes a lot of time and effort. If all those hours results in thousands of dollars a month going straight to the bank account every month whether you work or travel, that makes it worth it, doesn't it?
The problem is trying to figure it out yourself. While possible, you can shave years off the process by going to experts who have built giant affiliate sites or nailed the process over hundreds of moderate earning sites.
There are two paid classes/systems that really stick out as being systems that are head and shoulders above the rest right now.
There's the Income School system run by the guys at Income School (shocking, I know) which has a pretty incredible step by step program along with a private community where they frequently update with the newest tactics and adjustments to what they teach.
The famed Authority Site System from the guys over at Authority Hacker is the other program that will help you become a superstar when it comes to building profitable websites and solid SEO that will boost you up in the world of Google.
Both of these courses comes from people who have proven many, many times that they know how to make websites that will earn money online. Join one, or both, and put the teachings into action and you will quickly join the ranks of people who actually don't have to worry about money while traveling.
#8: Don't Underestimate YouTube
YouTube is an interesting way to look at making money while traveling because it can be very hit/miss. While it's easy to dream of a travel channel like Lost LeBlanc with over a million subscribers, that's going to be a tough act to imitate despite all his helpful videos teaching you how to do what he does.
However, YouTube can become a side income source that helps you get paid in conjunction with other things you're doing. There's no reason not to have a YouTube channel if you're going to be blogging and writing anyway.
YouTube does offer direct advertising once you meet their minimum standards (1,000 subscribers and 4,000+ hours of watch time per year). There are plenty of travel vloggers who make enough to travel just on that.
You can add in affiliate marketing, use smart YouTube SEO in conjunction with your travel blog to share traffic between both sources, and sometime even get a free meal, campsite, or other reimbursement for mentioning a local business or place.
While parts of YouTube are very competitive, it's amazing how much space still exists for travel content on YouTube. Especially if you love going off the beaten path. Ranking #1 for any term involving Australia, Thailand, or Paris – that's going to be near impossible for a new channel.
Think Niche Locations
However there are many interesting places that get decent search traffic and have no competition. Three of my favorites: Isla Mujeres Mexico, The Cowboy Trail (Nebraska), & Isle Royal National Park.
These show that lesser known locations that still have a strong fan base can still get views without a lot of effort. On all those terms you will find a lot of videos from tiny channels. We're talking less than 200 subscribers and over 1,000 views in a few months.
Yes, those aren't great numbers, but the videos are on channels that don't do marketing, don't optimize for YouTube at all, and don't practice SEO at all. In other words no effort for a few thousand views and top of YouTube's algorithm for terms related to those locations.
These numbers are as of the time the article was published:
This video of Isle Royal National Park had 2,200 views despite being a channel of 127 subscribers.
Then there's this video of Isla Mujeres with a stunning 55,000 views from a subscriber base of only 1,000. And it's the middle video of a series. Think those other videos brought in even more views and advertising dollars? I'm guessing most people did what I did and watched most of the series, as well.
If even 100 subscribers seems unrealistic, then how about this Cowboy Trail Video? A dead channel with only three videos, 8 subscribers, no optimization, and almost 4,200 views.
Many mediocre travel and outdoor channels still get lots of views based on the keyword of the location alone. Even a small amount of knowledge about optimizing your videos and practicing good YouTube SEO and your videos would almost certainly dominate these niches. It's also worth noting outdoors/travel is a pretty good CPM meaning you don't need as high a traffic number as other niches to make payout.
This Is a Numbers Game
There are going to be videos that are losers with this strategy. No matter how much I talk up how amazing Grewing Glacier in Alaska is, good luck finding even a 10 year old YouTube video with 300 views.
But there will also be winners like some of those Isla Mujeres videos that blow away expectations. Even if you kept making videos that "only" received 1,000 new unique views every year and a handful of subscribers, what does that look like at 50 or 100 videos? How about 500?
How could you not be happy earning serious money at 1,000 videos at that point?
The point here is when it comes to ways to make money, YouTube is an amazing option when you do it the right way. Seeing this strategy, this should encourage you as to how accessible it is. This will also get you in the habit of wandering off the beaten path when you travel the world. That's where many of the best stories and experiences happen.
Remember when we talked about travel photography and selling stock photos? You can do the same with video clips, as well on Shutterstock right here. Even many of the biggest travel channels on YouTube will purchase stock footage of a jungle, a waterfall, a desert, a tourist attraction on a nice day. This is another way to make that video income pay for you.
#9: Dropshipping
Dropshipping can be a really good way to build up a serious business that can keep working for you when you travel around the globe. Once a dropshipping business is setup and the systems are in place, it can be relatively low maintenance to run.
For a strong dropshipping business you will need to find a way to drive traffic. The good news is that there are many ways to do that (organic traffic through SEO, YouTube, social media, even smart ad use). While affiliate income is great, many times 4% or 6% is the cut off the retail price.
On the other hand by getting a product made cheaply and then shipped directly to the customer, you get a much larger cut of the retail price. For the right in-demand product that can lead to massive monthly profits.
The NichePursuits Podcast #148 Spencer talked to Joe and Mike Brusca about their $30K/month net profit dropshipping business. It's one of the best podcasts on dropshipping around and you should give it a listen!
If that gets you excited enough to see the possibilities, then take a look at the Instant Ecommerce course to make sure you get off on the right foot. Mistakes can be very costly when it comes to creating a dropshipping business.
Learning how to do this from professionals who know their stuff will help reduce the chances of you losing your shirt in the process. You might not hear about dropshipping as much any more but the opportunities there are still amazing.
#10: Niche Social Media Influencer
There are many people out there with little website presence or YouTube presence but have a giant following on social media. This can be a major asset to someone interested in long-term travel.
There are several ways to earn from a large online following, and the influencer route is a great one for the right travelers. Many brands are looking for social media influencers to review their products, to use them naturally in pictures or posts, and to otherwise expose the products to their following.
You don't need a million followers to make this work. Many companies and brands have seen amazing results from smaller or niche Facebook, Pinterest, or Instagram channels. Sponsored posts can create an impressive side income.
Not to mention the obvious benefit to share blog posts, videos, or point out other online properties that are funding your travel.
#11: Seasonal Work at Location
Many options depending on where you are visiting. This is a classic option for ways travelers make money. Even better, it often doesn't come with the potential headaches or lengthy background checks for work visas (but if you are curious about background checks, you'll want to know if BeenVerified is legit). There are many places in the world around orchards, farm fields, or plantations where seasonal hires are a necessity.
Take a look at places you want to visit, what the local agriculture scene is like, and when harvest time comes around. Picking Jobs is a great website dedicated to this solely with plenty of international options and this only begins to scratch the surface.
A few weeks of helping out the local economy and often you'll be surprisingly well paid so you can keep on traveling the world.
If hard labor isn't your thing, take a look at touristy areas. Many of them need temporary staff during the busy season. In many of these areas hiring travelers to help with housekeeping, reception, or guest services is part of the culture and often the fastest way to get legal international work if even just for a season.
#12: Bartending for Cash
This is an option that works well in popular tourist areas during the high season. Good bartenders are hard to find. If you're fluent in common tourist languages and are good at serving drinks with a smile on your face then this is a great way to earn straight cash while visiting the local sites.
While this won't be available everywhere, it is worth looking into. Like seasonal work, bartending has long been a popular side hustle for digital nomads drifting through.
Tips can vary immensely based on location, tradition, and culture. However, a good mix of people internationally during the high tourist season means this isn't out of the question when it comes to earning some extra cash.
#13: Teach Physical or Outdoor Skills
Play on your hobbies, passions, & experience. Are you into martial arts? Are you a long-time hiker, backpacker, surfer, sailor, or have another specialty that others find interesting? Were you ever employed as a personal trainer or fitness instructor?
These skills can be in high demand. They can save you money by exchanging teaching that skill for learning another local one. There are also plenty of travelers always interested in trying new things while on vacation or taking a more extended world tour.
These are opportunities for you to use your long-practiced hobbies and skills in order to earn some side income.
#14: Rent Out Property
Okay, so admittedly this one is going to be limited to people who actually own property. That being said, why pay a house sitter when you can use your property to help you earn income while you are out globe-trotting and enjoying your world travels?
If you own property this can be a great way to get it to pay you even as you travel. Even if it's not a full-time rental while you're gone, a trusted friend could help run your property as an AirBNB property for a fair cut. They're happy, and you're happy. That's a win-win situation right there.
In Conclusion
While there are always going to be challenges, the good news is that there are many jobs for travelers out there. This should be encouraging. More options means you have more opportunities to get paid while seeing the world. This won't always be easy but for those of us who feel like heaven is a permanent walkabout then this is a great option.
Never be afraid to get creative. This just scratches the surface of how to make money while traveling. Don't let fear stop you. Start with this list and look at all the possibilities that are out there when it comes to getting paid while you get to travel.
Source https://www.claimcompass.eu/blog/make-money-traveling/
Source https://www.finder.com/travel-money/south-america
Source https://www.nichepursuits.com/how-to-make-money-while-traveling/