The Perfect Packing List for Fall in Europe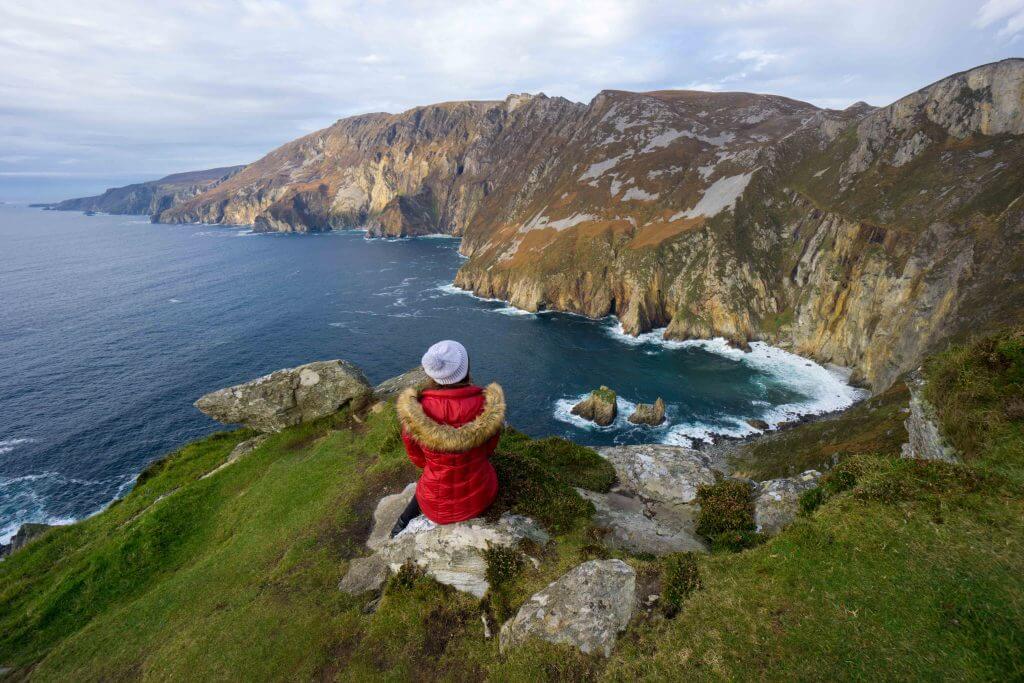 I like to spend in some places and to save in others, but when it comes to the very thing that will be keeping me warm, I splurge.
I recommend bringing a light jacket that can handle some light rain and wind, but won't make you roast in the warmer temperatures you might experience, and a heavier, warm and waterproof jacket that will keep you super warm for when it's colder.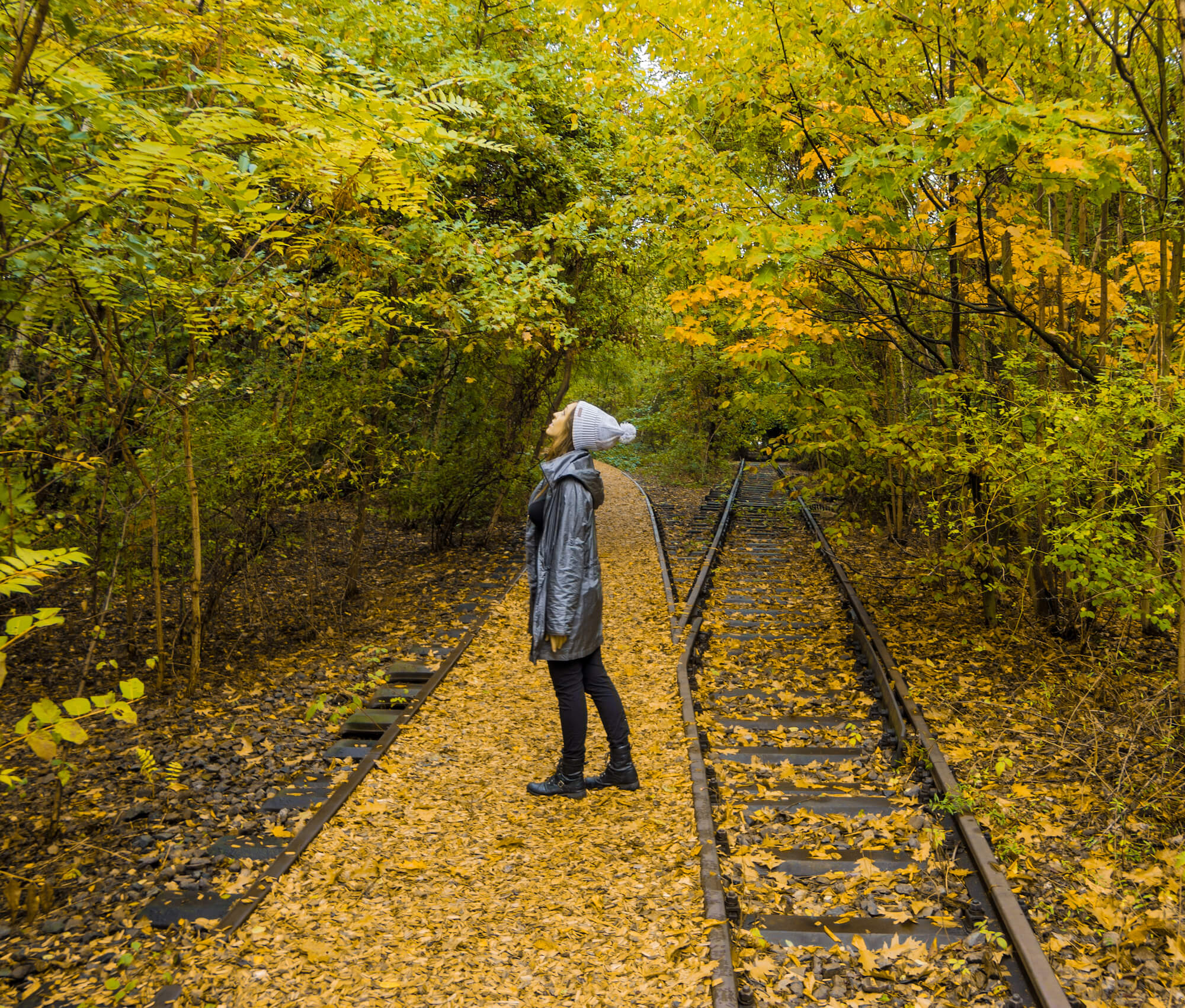 I like the shiny silver jacket in the photo above, by Anatomie (no longer available, but here's a similar alternative!), partially because it folds up super small but also because it looks nice and chic. It's been my go-to on warmer days everywhere from New York to Berlin.
When in Iceland and Ireland (pictured above) I love my red parka that adds color to every shot. I bought mine at a department store from a Swedish brand that only ships online to Sweden, but this one is almost exactly the same and has great reviews.
A pop of color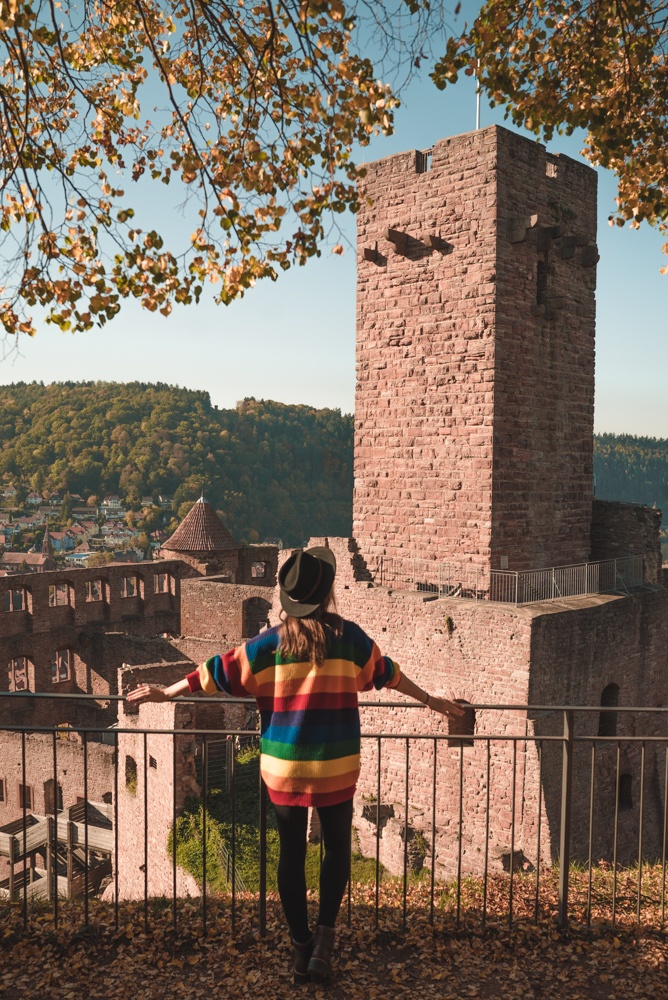 Red is pretty much the perfect color in the fall. I repurposed one of my beloved summer favorites, a high-waisted plaid skirt from Black Milk, and paired it with some cheap leggings and an H&M top and was in love with how the photos of it turned out.
Boots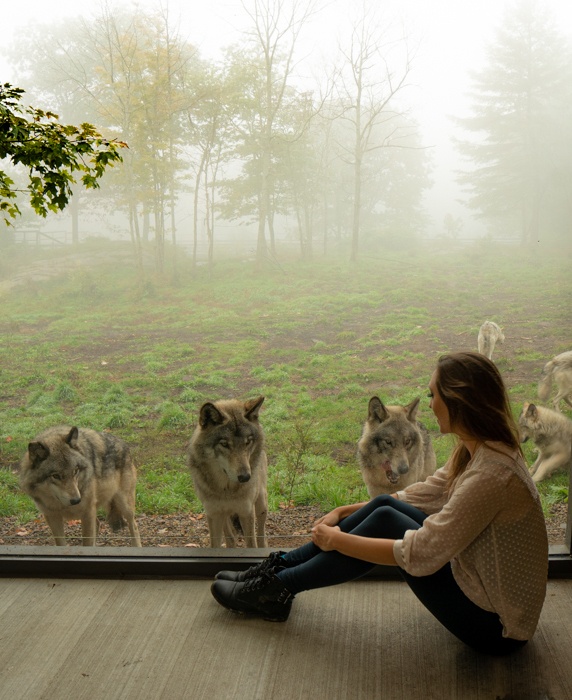 It's all about the lace up black boots for me, whether it's fall or any time of year. They're super versatile, stylish, comfortable, and great for puddles and rain. I wear mine with pretty much every outfit I own and find that they always work and match.
Plus, in stylish Europe, they fit right in.
Mine are from Rocket Dog, and both this option and this one are great.
The secret is layering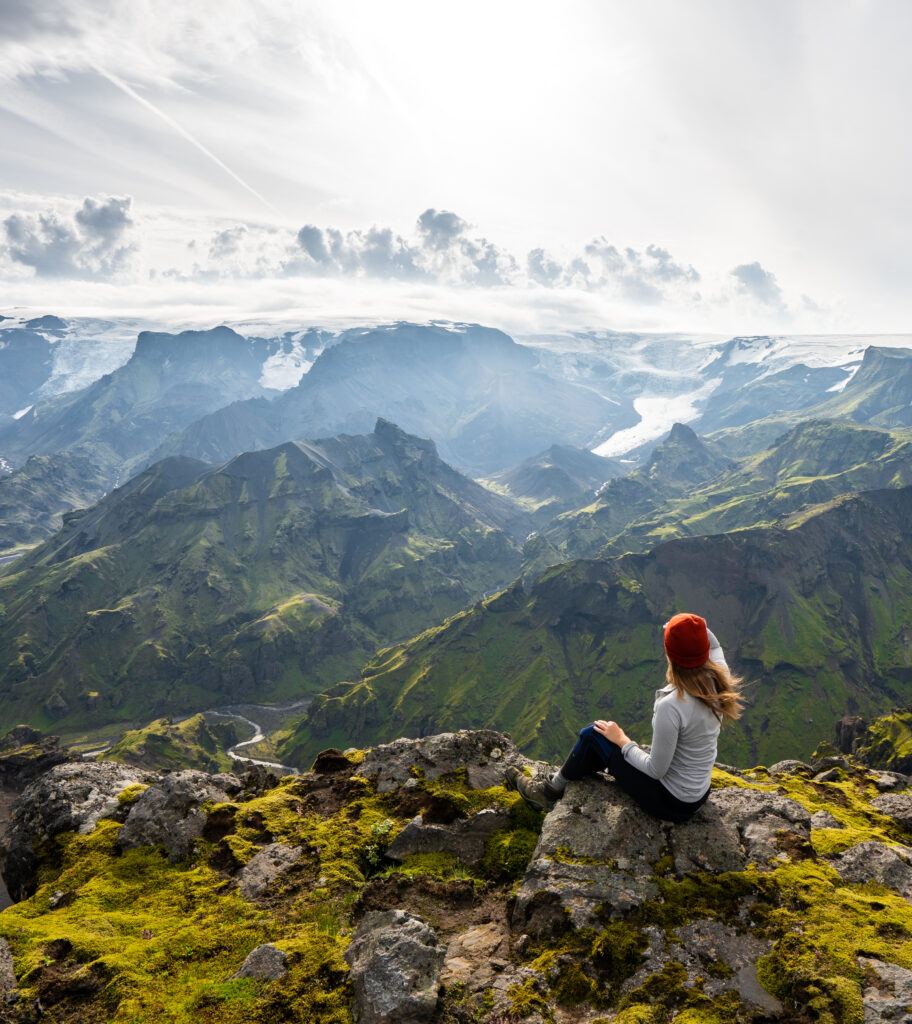 As always when the weather starts to change, the best way to be prepared is to have stuff that you can easily layer. I brought along a cute beanie, big pashmina, and fleece-lined leggings as well.
Here's the full fall in Europe list:
1 pair light travel pants (easy to wash and fold up tiny!)
4-5 thin shirts (My lace up sleeve shirt is available here)
A couple of your favorite colorful skirts for layering (here's an option that's similar to mine)
Black boots like this option and this one
Enough socks and undies for a week
That's my easy, light, and cute fall packing list for Europe. Click on this kit for easy ordering:
READ NEXT: check out my winter in Europe packing list, and how to do it all carry-on only.
Get every new post delivered via email (3x posts per week, no spam, ever. Read our privacy policy here.)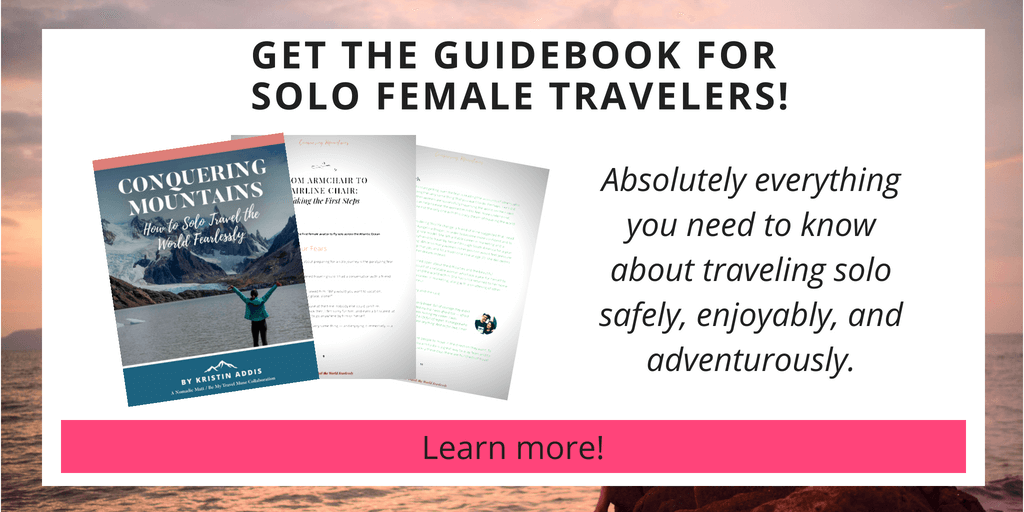 Hello There!
Welcome to Be My Travel Muse, one of the top female travel blogs in the world, welcoming over 5 million readers annually.
I'm Kristin, and my vision of a better world is one where more women are empowered and living out their dreams. Solo traveling is the best method I've found to become the best, bravest version of me. This site is all about how YOU can have the adventure of a lifetime in an easy, fun, approachable way, so that you can feel empowered, too. Want to learn more about me?
Autumn in Europe: The Only Packing List You'll Ever Need
Getting ready for some European travel this fall? I'm jealous! Autumn in Europe is one of the best times of the year. As you plan and prep for your trip, deciding what to pack will be paramount. We hope this can serve as your go-to autumn in Europe packing list. Packing for the chilly weather has never been easier. Let's go!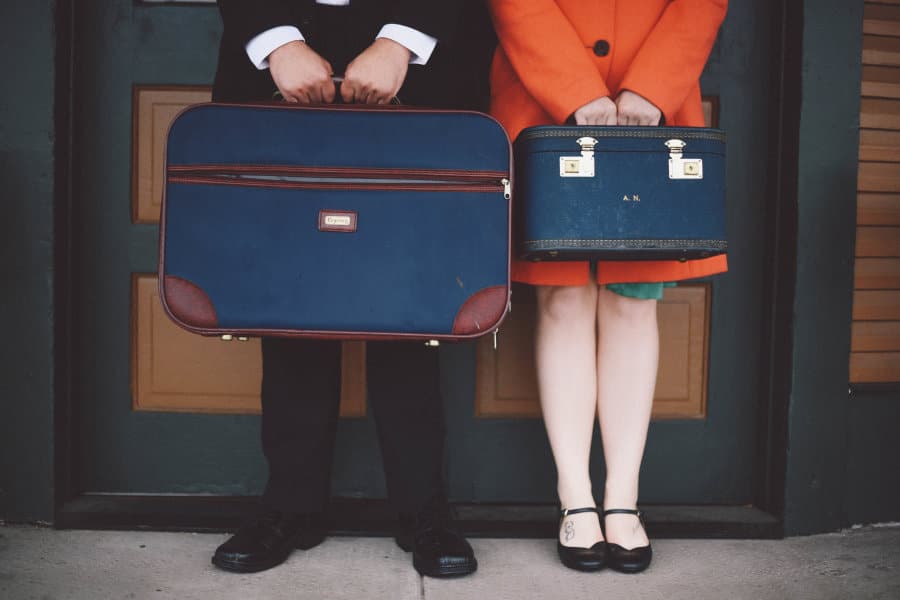 A few years ago, we decided to spend several months in the UK and other parts of Europe. With flexible plans, I knew I'd need fall clothing and items as well as some transitional winter things. That gave me the summer to organize my wardrobe and my packing.
In researching for my European packing list, I looked into how to build a capsule wardrobe, comprised of well-loved pieces that would go with just about everything. I set out to do something sort of like that. I noted that neutral colors were the way to go, with lots of high-quality basics that could supply plenty of versatility.
In other words, if you're wearing the same 5 shirts for months, you'll need to find ways to spice things up a bit. Voila: accessories and layering pieces.
And this type of simple, classic wardrobe certainly is always in vogue in Europe. Think black, neutrals, black, the occasional pop of color, and more black! Pssst: Check out the ultimate travel packing list to help you be prepared for all seasons.
I'll talk about my clothing options in more detail a bit later on, first let's get the basics covered.
Table of Contents
The Perfect Suitcase for Traveling to Europe
The right packing list starts with the right suitcase. I looked long and hard at all the options and ended up going with a sleek, affordable Samsonite. 3 years later, I am still obsessed with this suitcase and it is hanging in there just fine!

My awesome suitcase: Samsonite Luggage Winfield 2 Fashion HS Spinner 28, Charcoal, One Size
I could never pack for any length of time in only a carry-on. Some travelers do this, and while I admire that simplicity and appreciate the ease with which one can move with carry-on size luggage, I knew I'd have to go one step up.
The 28-inch suitcase is perfect for me. Although it's too big for a carry-on, it's not as massive as other suitcases I've had in the past. And the shape of this one makes it the right kind of compact for a week trip or for long term travel. (For his stuff, Nathan carries a very large travel backpack.)
In addition, for my everyday purse, I carry a cross body bag, which is comfortable to carry and securely wrapped around my torso.
Travel Essentials
No matter the trip or destination, here are some travel basics we always recommend.
International plug adapter: If you're traveling abroad, you will need an electrical adapter to plug in your electronics. An all-in-one option is simple, especially if you're planning on visiting both the UK and mainland Europe.
Your documents: The most important items for your trip are of course your passport and other documents. Be doubly sure you've got your documents in order, including passports/visas/vaccination records for international travel. You could stash this stuff in a cute passport holder if you'd prefer.
Travel insurance: Never leave home without adequate travel insurance. We recommend World Nomads for your fall trip to Europe.
Good quality headphones: Personally, I think this is one of the travel must-haves. We Two Drifters always listen to music on flights and having a pair of reliable—and comfortable—headphones is a necessity.
A travel journal: , A travel journal is a great place to jot down those precious memories. I kept a journal when I went backpacking through Europe and it is something I deeply treasure today.
Packing cubes: Many travelers swear by these for creating a more organized, more compact suitcase.
Portable power bank: You may need a portable source of power to keep your devices charged when you're on-the-go adventuring. This one is a solid choice.
What I Wore: A Fall in Europe Female Packing List
Now let's delve into the numbers of what I packed for Europe in the fall. While my clothing was designed to suit me for a few months of travel, you can definitely narrow this down for shorter trips (and you absolutely should if possible! Packing light is the best).
5 casual tops
3 tank tops (exercise/sleep)
3 pairs footwear (sneakers, boots, simple black flats)
2 regular bras
2 sports bras
2 pairs denim jeans
1 pair black skinny jeans
3 sweaters
1 light jacket
2 dresses
1 fancy top
1 stretchy black mini skirt
1 pair black tights
1 grey vest
2 pairs black leggings
1 cold weather headband
5 pairs thin socks
1 pair fuzzy socks
1 pair mittens
1 fashionable scarf
1 pair simple CZ stud earrings
10 pairs underwear
To keep everything sorted, we suggest using packing cubes. Here's an awesome guide to the best packing cubes out there.
Here's a glimpse of what I brought: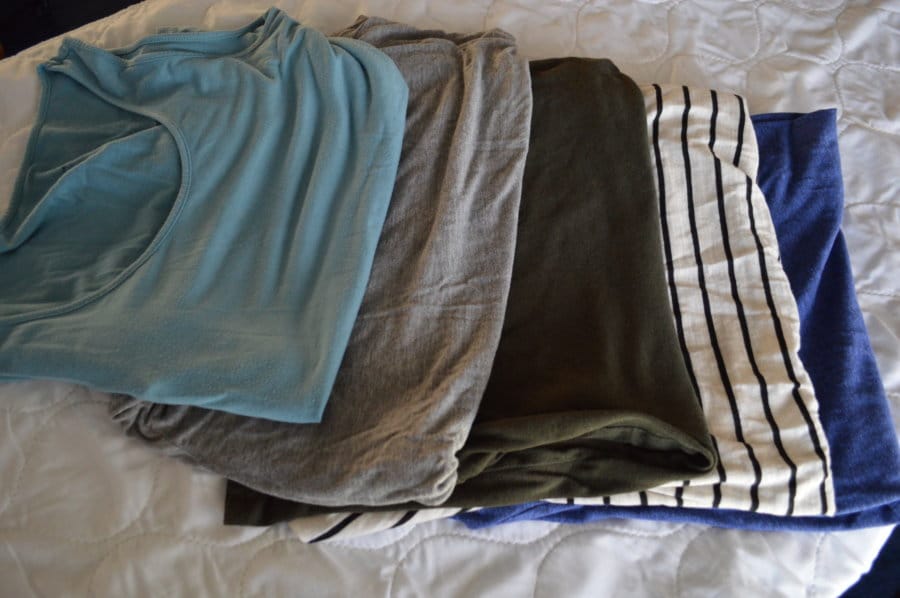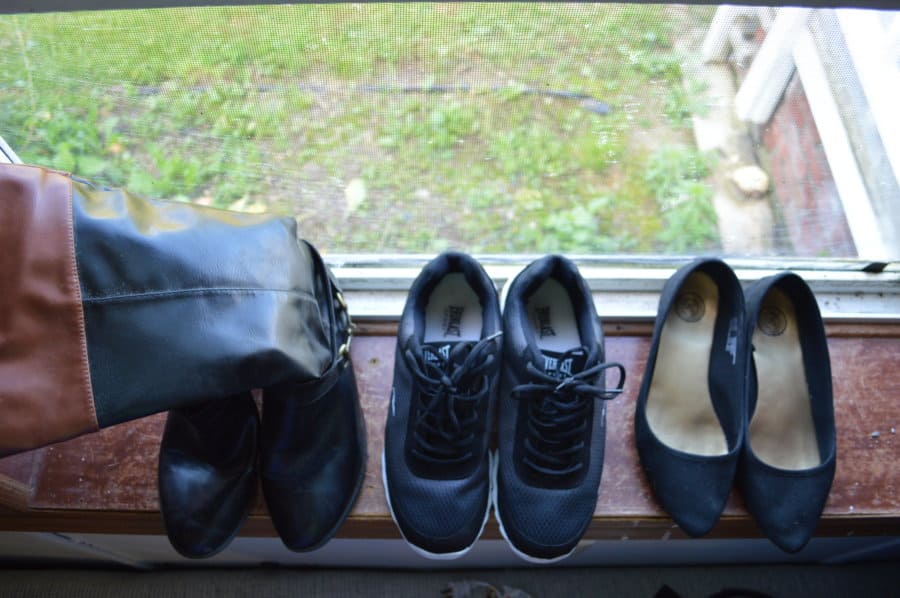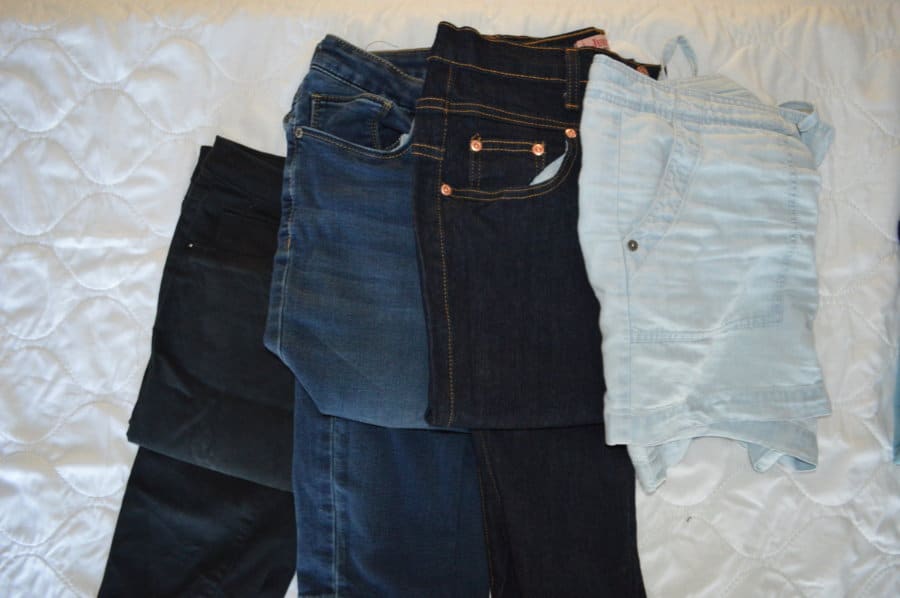 As I pared down the old and purchased the new, I made sure to keep my favorite things, even if they aren't fabulous quality. Why? I want to wear what makes me happy. I think that's key to creating a small wardrobe–truly loving the pieces you've got. That makes getting dressed not only simple, but enjoyable.
Autumn in Europe Clothing Details
It's not enough to know the numbers. You want to see some suggestions what you should pack! So now we'll delve into the details for your fall in Europe packing list. Depending on your trip (in any season) here's a great printable resource for planning your packing.
My items came from a hodgepodge of places, including Kohl's, Amazon, Primark, Gap, Target, & many, many thrift stores. Below, I'll show you where to find specific items when possible, or I'll point you to a similar piece.
My tops were all interchangeable basics made with soft materials. I focused on neutrals, including this black and white striped top, along with a basic blue and grey tee. I also had two tanks, a simple dark green & light blue. This made up the basic tops for me.
You could also find nice, comfortable basics at places like J.Crew and Gap. I recommend a mix of short-sleeve and long-sleeve tops.
Footwear
I brought just 3 pairs of shoes, appropriate for Autumn in Europe. My favorite: simple black flats, which go with literally everything, sturdy yet fashionable boots (especially these two-toned riding boots that go with everything), and basic black sneakers, mostly for running & exercise.
Dresses
For gettin' fancy, I packed a more casual dress of maroon and black stripes, and a plain black maxi dress, which can be dressed up or dressed down. And truly, you can never go wrong with a basic black dress that you can dress up or dress down as needed!
Pants/Bottoms
I brought a couple of jeans in different washes, black leggings, as well as some awesome black skinny jeans that I love. These look similar to the pair I picked. You can never go wrong with black pants while traveling through Europe.
Sweaters & Jacket
How to keep warm in Europe in the autumn: sweaters & a light jacket. In the fall months, I love my simple green jacket. This one from Amazon is a lot like mine, which I bought years ago.
I also suggest warm sweaters—one that's a cozy cowlneck (perfect for serious chiily temperatures), one that's a soft, flowy pullover, and a third that's a chic cardigan.
Other Cool Items & Accessories
Even a basic wardrobe needs a bit of excitement. Bringing a few accessories will help to spice things up. I've got a fun black and grey scarf that works well with all my outfits.
I'm pretty simple in terms of jewelry, so aside from my wedding ring I'll just be bringing statement faux-diamond studs.
Ready to get packin'?
I haven't laid out every single item for you, but I think you get the gist. If you have any questions about any of my items or my packing style, let me know! I'd be happy to help point you towards some great stuff!
PSST! Save this article for later by pinning this to your travel planning boards on Pinterest!
You might like these other resources on traveling in Europe: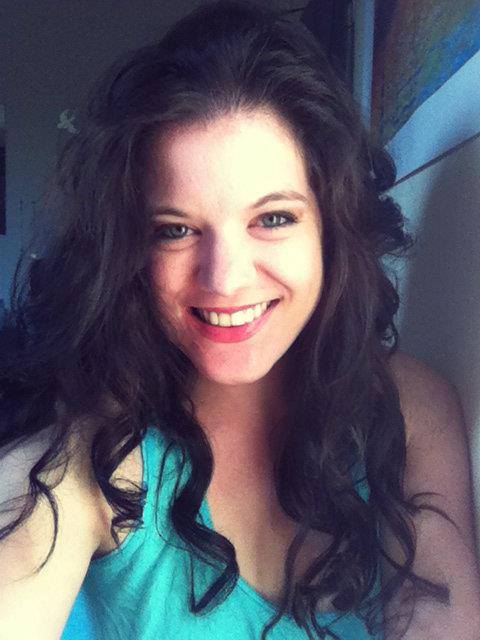 Amy Hartle is the co-founder and owner of Two Drifters, where she blogs about romantic and couples travel, relationships, honeymoons, and more. With a Master's in English and a BA in Musical Theatre, Amy loves to write quality content as well as to entertain, and she hopes to do a bit of both here on the blog! Amy is happily married to her husband Nathan, and when not working on their sites, Amy & Nathan can be found cuddling, reading, and enjoying delicious lattes.
Follow Us!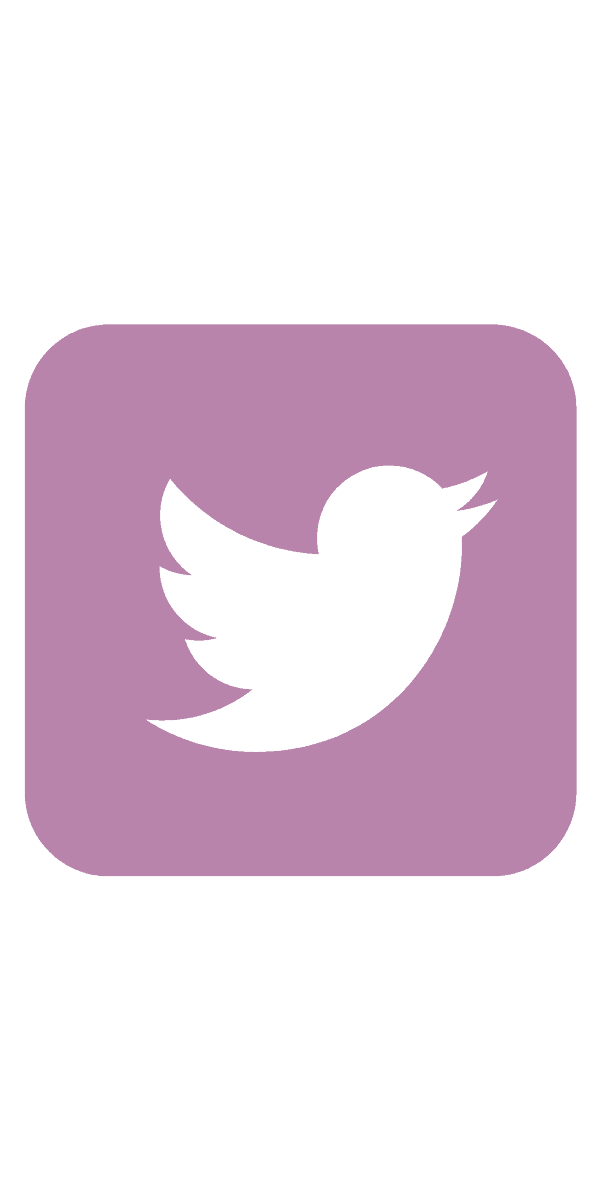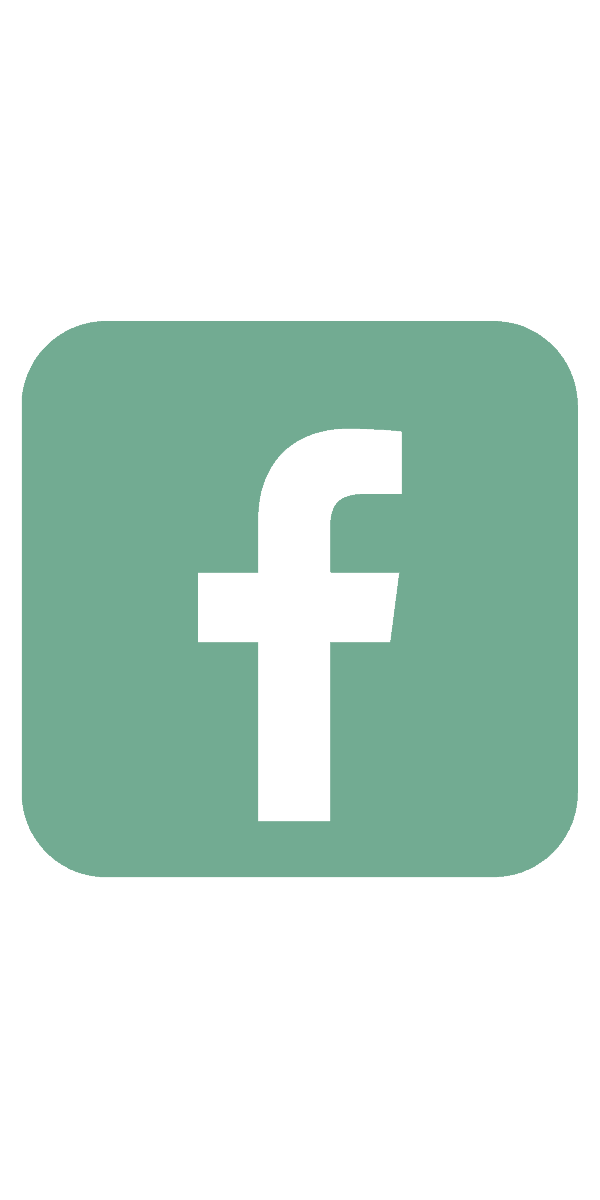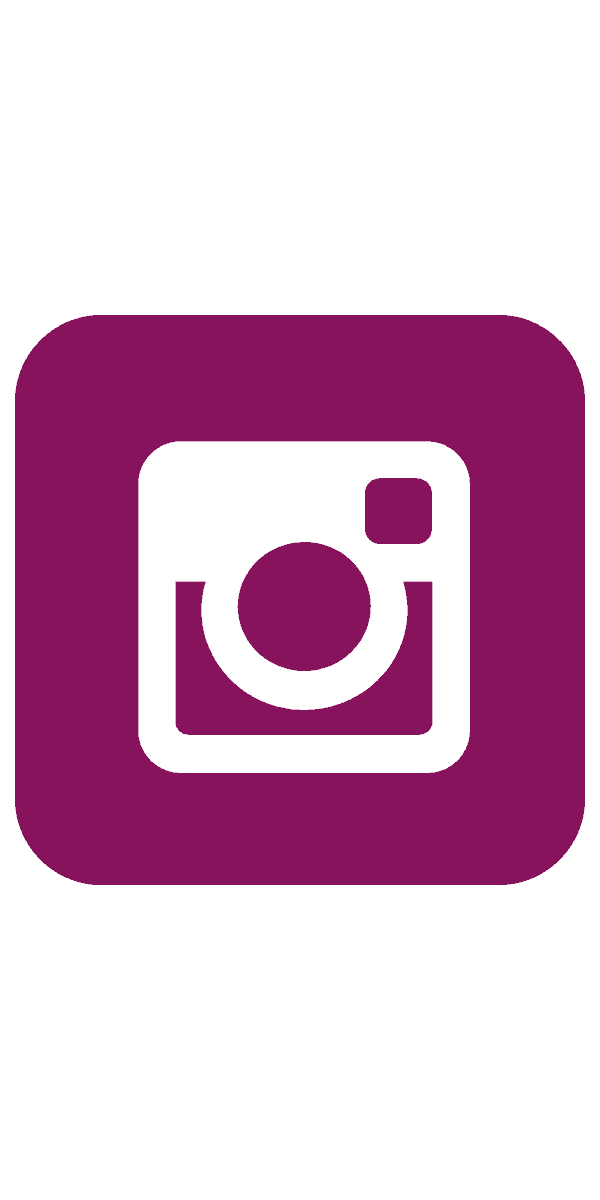 Search the Site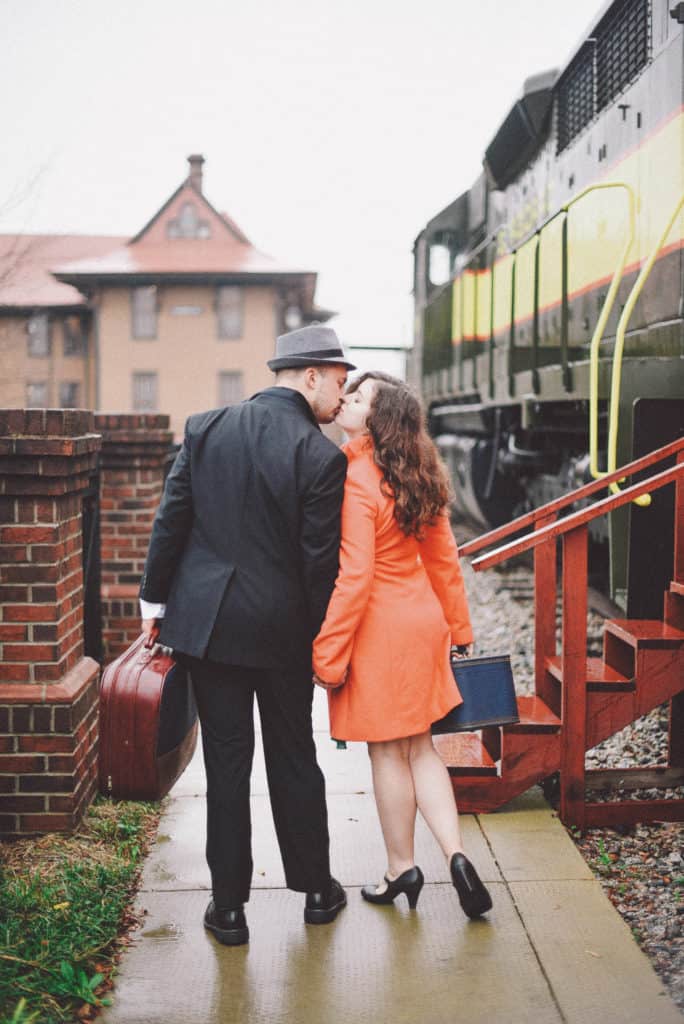 Hi We're Amy & Nathan!
Two drifters, dreamers, and adventurers. We're a married couple in our 30s who are crazy about each other, and about having adventures together. We first met in a hostel in Scotland, and our lives have never been the same since.
Two Drifters is the place where love meets adventure. Here we share our tips and stories for better relationships, stronger marriages, and, ways to find romance and adventure as a couple. From date ideas to romantic getaways, we aim to be your #1 resource for romantic travel and relationships.
We are a participant in the Amazon Services LLC Associates Program, an affiliate advertising program designed to provide a means for us to earn fees by linking to Amazon.com and affiliated sites. As an Amazon Associate we earn from qualifying purchases.
What to Pack for Europe in the Fall
Autumn is the best time in Europe, or anywhere to me. There are still flowers blooming, it's less crowded, you can wear boots and long sleeved tees, and feel the chill in the air whispering that Christmas is around the corner.
So what should you pack for Europe in the Fall? And how can you blend in seamlessly with other fashionable Europeans? Of course, there are all sorts of weather from the warmer south to the chillier north and Icelandic countries. Whether you're traveling around a lot, or just staying put, layers are your friend when it comes to European Fall fashion. Whether you're corn-fused about what to wear or are wondering what will look gourd-geous, these Europe Fall fashion staples will leaf you smiling. Okay, I'm done with the puns. Maybe. Here are my Fall travel staples for traveling in Europe. I have tons of Fall guides on the blog! Check out these posts: Best Places for Fall in Europe Best Fall Festivals in Germany Best Destinations to Travel to in Europe for 2020
Layers
Smart packing can go quite a long way. I recently packed for a 7 day Austria trip in which I needed business attire, casual, skiing, hiking, and nights out. It wasn't easy to fit it all in (and my tripod too!) but laying everything out really really helps. Here's the ultimate guide to packing like a travel blogger that will help you fit it all in. What you have to remember, no matter what countries you're traveling to, is that layers are key. Temperatures can change on a dime and you don't want to feel hot indoors or chilly outdoors. Sample outfit: Hat (similar here) // Choker // Cardigan (under $35!) // Tank // Leggings // Cross Body Bag // Boots (under $72!)
Jacket
It's necessary to bring a good jacket when traveling Europe. Southern Europe isn't freezing yet, so you can get away with a lightweight jacket. But for the northern countries you'll need to bundle up. I like a good lightweight jacket, rain coat (a MUST for Europe) and/or a puffy coat if you know it will be colder. Pictured below I'm wandering around Mosbach, Germany in this lightweight sheepskin jacket that can easily be tied around my waist if need be. Sample outfit: Gray Sheepskin Jacket (only $30!) (similar) // Green Sweater // Black Jeans
Accessories
One of the best ways to up your look is by adding some accessories that will take you from casual to dressy. You can get away with bringing a lot fewer clothing items if you pack some accessories like scarves, hats, belts, and jewelry. If you simply have NO room, remember a bold lip can totally change your look. Check out my travel beauty staples here. I also highly recommend a crossbody bag. You don't want to mess with lugging a huge purse around or deal with one falling off your shoulders. I've had this one for years and it hold up so well. Sample outfit: Dress // Scarf // Necklace // Lipstick
Dress it up
I will always bring a dress. You can add a belt, tights, a t-shirt underneath, or a cardigan over it and it becomes to versatile. No matter the weather, a dress just works. Plus if you need to go out to a nice dinner this makes it easy to dress up. Sample outfit: Overall dress // tights // shirt // tennis shoes My most used item of clothing are without fail my white Adidas. They are comfortable for walking, yet somehow go with EVERY outfit. I have probably worn them 178 times just this Fall alone. Find a pair of shoes that you like, that go with everything, and make it your staple shoe.
Sample suitcase
Here's a look at what I might pack for a typical trip. Everything can be mixed together and I always make sure to have a pop of color (the mustard yellow in this case). I rarely ever wear heels, so some booties or flats are perfect if I need to dress it up a bit. With just these pieces below I have 10 outfits! And YES this all fits into a carry on.
I hope this will help you pack for your next trip. I always like looking cute, but I think it's essential to pack light so I can focus what I really want to be doing: seeing the world! Grab my packing list below so you won't forget a thing. I've also included some of my tech favorites like my lipstick charger (total phone saver), backpack, and more.
Source https://www.bemytravelmuse.com/packing-list-fall-europe/
Source https://twodrifters.us/blog/autumn-in-europe-packing-list.html
Source https://heleneinbetween.com/2017/09/pack-europe-fall.html