7 Reasons Southeast Asia is much better than Europe for budget travelers
As an American, Canadian, Australian, or even a Brit, the first major trip you dream of is tramping around continental Europe. And for good reason. Cities like Paris, Rome, Barcelona, Berlin, and Amsterdam should all be on everyone's destination lists.
Many of us take a big trip or two that connects all those famous cities, and then we either keep going back or maybe we get lazy and start going to Mexican beach resorts or Hawaii year after year.
The thing is, if you've got at least a normal sense of adventure, and especially if your travel budget is limited, then Southeast Asia is likely a better choice for your next holiday. The common definition of that is Thailand, Vietnam, Cambodia, Laos, and Burma, but this is also true of Malaysia, Singapore, Indonesia, and the Philippines, not to mention India, Nepal, and Bangladesh as well.
1 – SE Asia is WAY cheaper than Europe
For some people this is the most important reason on this list, and for others it's just a bonus on top, but it must be said that there is a stunning difference in costs between Europe and SE Asia once you are on the ground. This whole site is about the economics of travel and where your money goes furthest, so just take a look at the European Backpacker Index and the Asia backpacker Index to see what I mean. Or check out our Europe vs. Asia itinerary price comparison, which reveals that a slightly more expensive flight can save a fortune in a cheaper destination.
The cheapest city in Asia is Hanoi, where a backpacker can have a pretty decent time for a bit over US$10 per day. Compare that to, say, Paris, where the same group of expenses currently goes for US$75 per day, and you'll recognize the value. Realistically, when you are in a super-cheap area you are more likely to splurge a bit more since everything on the scale is a deal.
Instead of a dorm bed for US$6 you can get a private room for US$10 per night, including in-room wi-fi, TV, a small fridge, and a big comfortable bed. You practically live like a king for US$30 a day in many cities in the region, compared to US$30 not quite even paying for a dorm bed alone in some European cities.
2 – The weather in SE Asia is good all year round
One major weakness with Europe is that most of it has a pretty lousy climate for most of the year. Except for the Mediterranean coast, the entire block from November through March is either frozen or deeply gray and drizzly in most cities. I've done quite a bit of European travel during this colder, cheaper, and less crowded period, but honestly it's far from ideal when you always have to carry gloves, a hat, and a heavy coat with you.
On the other hand, most of SE Asia is tropical and therefore has only 2 seasons. There's the dry season (mostly from November through May) and the so-called wet season (June through October). However, the wet-season thing is rarely more than a minor inconvenience, and it actually brings temperatures down to more welcoming levels in some places.
During the wet season in SE Asia you'll usually have a few days a week where it either pours for an hour overnight, or for an hour in the late afternoon. If it's in the afternoon it's a perfect excuse to pop into a sheltered restaurant for a US$1 beer or two while you wait. In very rare cases there can be flooding, and while this does create problems for locals, tourists are almost always able to get elsewhere or to higher ground in plenty of time.
3 – Crowds of tourists are very rare in SE Asia
Sort of the flipside to Europe's weather situation is that during July and August the weather in the big cities in the south (Madrid, Rome, Athens etc) gets so steamy that it can be pretty miserable outside. And as a result of that, the beach cities and resort areas get unbelievably crowded during these months, driving up prices and taking a lot of the fun out of being there as well.
And it's not just the beach cities that get jammed. Go to London or Prague or Amsterdam during those two months and you'll be in a sea of fellow tourists. Add these things up and Europe only has a couple good months on either side of summer where the weather is decent and it's not insanely crowded.
In SE Asia, you'll find crowds in many islands and resort areas around Christmas, and in Bali and a few other places in August, but in most SE Asian cities you couldn't really call it crowded for at least 11 months a year. This means that finding cheap hotels is always easy, usually with no reservations in advance, and intercity tourist buses can usually be booked the night before with few worries.
4 – There's no pressure to learn the languages in SE Asia
Some people are really good at learning foreign languages, and many others enjoy the process and the deeper cultural understanding you get when you can speak the native tongue. In SE Asia you can do as much of that as you like, and many travelers become quite successful at it, but at least there is zero pressure (or need) to learn the local language if you don't want to.
The same thing can be said for most of northern Europe (thanks to the English skills of residents there), but in countries like Spain, France, Italy, or Greece, you really are at a disadvantage if you don't (or aren't able to) absorb the local language. For some people it can be stressful or even make them much less outgoing, which can detract from the overall experience.
For better or worse, the people of SE Asia have accepted the fact that they have more economic opportunity if they speak at least some English, plus have all important signs and menus and such in English as well. Many of them love practicing their English on tourists, so it can be surprisingly easy to do anything you want and even make a few friends.
5 – SE Asia is way more exotic than Europe
If English is your native language then chances are very good that you are of European heritage, one way or another. Whether you are starting in Cleveland or Melbourne or even London, there is nothing in Europe that will truly feel exotic to you. Sure, you might not be used to seeing a canal city like Amsterdam, but for lunch, the locals there usually eat a sandwich or pizza or a hot dog or French fries just like you do at home.
With the exception of parts of Singapore and Kuala Lumpur, there is almost nothing in SE Asia that will NOT feel exotic to you. From the temples to the street food to open-air markets to even the kitchy souvenirs, nothing will look familiar, and this should be thrilling.
You can get eggs and toast for breakfast anywhere you go, but you might soon be hooked on spicy chicken noodle soup instead. It's easy to start from scratch and take nothing for granted when you are exposed to a totally different way of doing things.
6 – Air Asia is cheap, and actually a good airline
While it's true that Easyjet and Ryanair do offer some incredibly cheap flights around Europe, it's also true that their customers almost all complain about them in the process. The same is true of all of Europe's many low-cost carriers. A €10 one-way ticket might end up being €50 after you've added in luggage, a reserved seat, and a stale sandwich. But usually, the fares even start out much higher unless you book 6 months in advance.
There are several low-cost carriers operating in SE Asia, and many aren't much better than the European ones, but Air Asia is the biggest and best, and with a bit of advanced planning they can make your trip much cheaper and more efficient.
Like the others, Air Asia starts with extremely low prices and then the price keeps moving higher as the plane fills up. So booking a month or two in advance (or flying early in the morning or late in the evening) will get you a very low base fare for your flight, maybe US$30 between their major Kuala Lumpur and Bangkok hubs.
Their service is good and professional, and the planes aren't as cramped as you might fear, but probably the best part is that the add-on prices are very low as well. Reserve a seat with extra legroom for maybe US$6 extra (instead of $50 on a US airline). Order a lunch for US$4 extra, and bring a big heavy suitcase with you for maybe US$10 extra. It makes you feel like a big shot when those upgrades are each so cheap that you can afford all of them.
7 – Your money is helping people who need it more
This is much more important to some people than it is to others, but there's no getting around the fact that your tourist money in SE Asia is usually going directly to family businesses that would struggle or go under without Western tourists. If you stay in an Ibis Hotel in France, or even a St. Christopher's hostel anywhere in Europe, most of your money is going to huge companies that have little loyalty to their individual locations.
Seriously, most tourist restaurants in a country like Vietnam are owned and operated by a single family. Often it's the mom running the operation with the children as the staff, while the father has another full-time job. It's a nice feeling knowing your (meager) travel funds are going directly to pay the rent and buy food for an appreciative family that is cooking for you and serving you.
How Traveling in Asia is Different than Traveling in Europe
September 20, 2021 Trip Experience
You think of vacations and the first picture that pops up in mind is of Paris, London, Italy, Barcelona, and so forth. But that's not all this world has to offer. One travel destination often overlooked by travelers across the globe is Asia, South Asia and Southeast Asia to be Specific. Traveling in Asia is unique.
Countries like Nepal, Bhutan, Thailand, Laos, Cambodia, and Myanmar have more to offer than one might realize. These countries aren't exactly the most developed, so traveling these parts of the world is definitely different than traveling in Europe to say the least. book now Traveling in Asia.
Best tours in Himalaya Everest by Helicopter and Bhutan culture tour and Everest base camp trekking. Special Nepal Tibet and tour package.
Asia is Cheaper
From hotels to food, travel costs and pretty much anything, you name it – Asia is considerably cheaper than most of Europe. Singapore has some of the most expensive cities in the world, but it is still in no way comparable to the expenses of Paris and London.
One thing where westerners can get skeptical about prices in Asia is there are tourist prices in most places. However, you could still eat your stomach full for few dollars, rent a scooter for whole day for $5, and even rent amazing hotels for fraction of the price of what you'd be paying in Europe.
Weather is better all year Round
When you're traveling, what would you rather be traveling in half pants and shorts or heavy jackets and raincoats? That's the crucial difference between traveling in Asia and Europe.
If you're travelling to SE Asia, the weather is good almost all year round with only 2 seasons for the most part. Most of the SE Asia is tropical and so you can enjoy the sun and cheap beer almost throughout the year. Europe is mostly colder and wet, which might not feel like a vacation at times if you're constantly seeking for the sun.
Asia isn't as Flooded with Tourists
From Amsterdam to London and Prague, almost entire Europe is packed with tourists during peak seasons. On the contrary, Asia is not as crowded and you will have plenty of space. Few Islands here and there might be packed in August or Christmas, but other than that there's not much crowd of tourists. This means, you will be able to find cheaper hotels, and you will also get special treatment from the locals.
No Language Barrier
You will have absolutely no pressure to learn the local languages while traveling in Asia. Frankly, there are too many to keep track, but mostly you can easily speak English with the Natives.
The younger generations speak fluent English and you shouldn't feel any barrier in communication unless you are in a remote village in Myanmar. But then again, same would be the case for a remote village in Croatia.
Asia is way more Exotic
Apart from the major cities, you will find everything to be quite exotic in Asia. Temples, open air, streets crowded with open markets, and just a completely new way of living. You will have never seen anything like it, and you can take the time to embrace the new culture.
12 Of The Most Expensive Countries To Travel To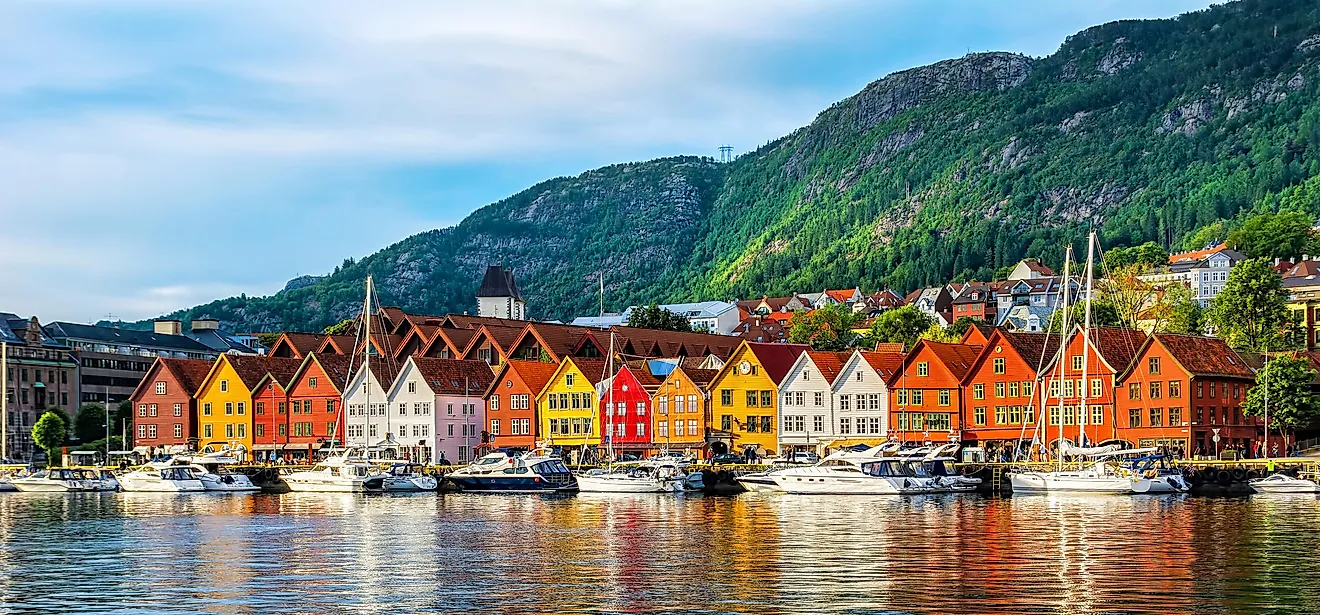 There are places for budget backpacking travelers, then there are places like the ones on this list that are ready to burn a hole in your pocket and drain your bank account. We're talking expensive hotel stays, exorbitant taxi rates, and pricey fine-dining to spoil your palate. If money is no object and you're looking for a place to travel and spend serious amounts of cash, here are the countries that are mainstays in many most expensive lists based on studies like the ones published by Hoppa and others like the Travel and Tourism Competitiveness Report.
12. Switzerland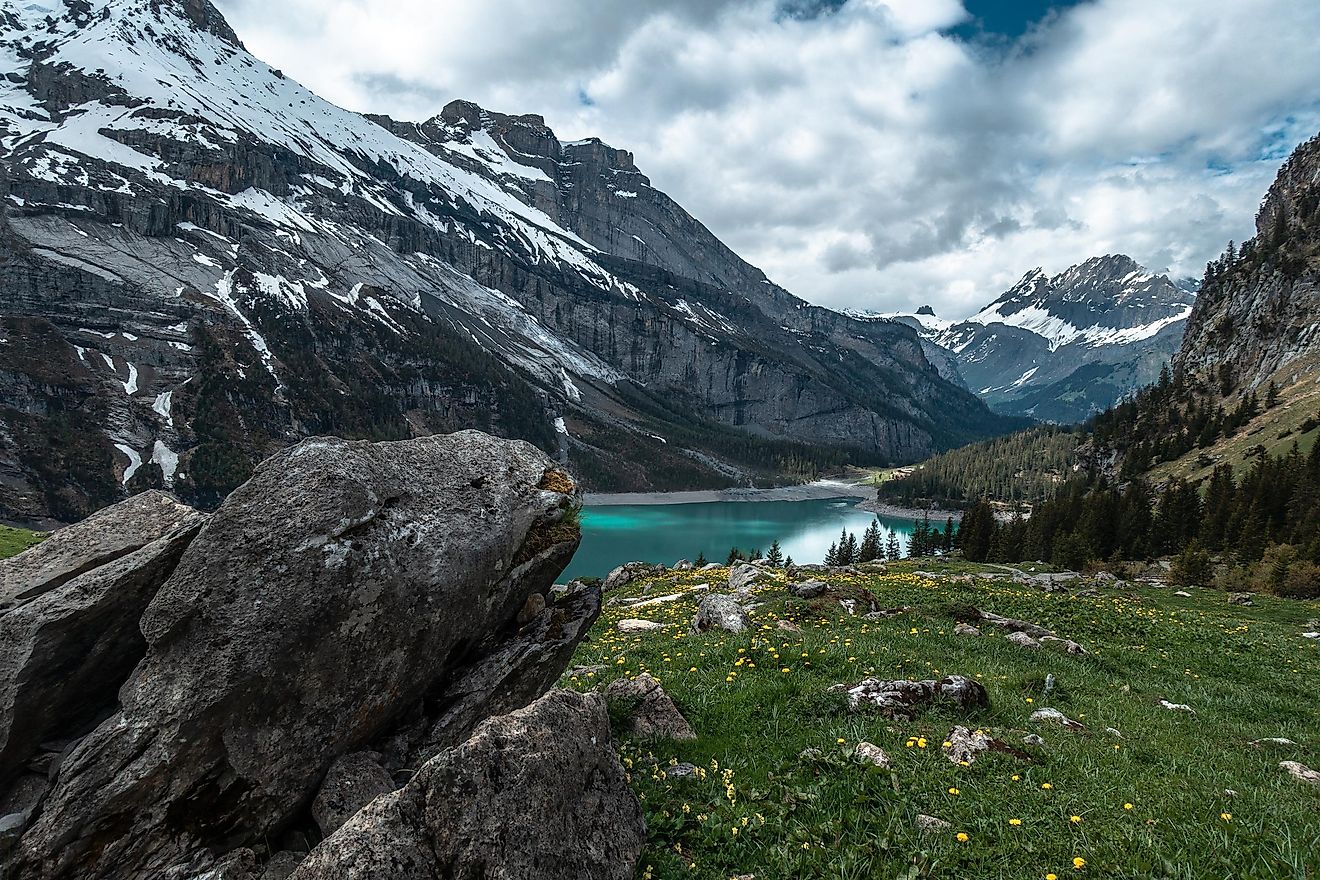 Photo by Pascal Debrunner on Unsplash
With beautiful crystal clear lakes, sprawling flower fields, and snow-capped Alpine mountains, Switzerland should be in any traveler's bucket list. This small landlocked country has plenty of nature to keep your mouth open in awe throughout your trip. It's like living inside a painting only this one will bore a hole in your pocket.
CEO World Magazine calls it the most expensive country in the world to live in, and Zurich, it's business hub is home to Bahnhoffstrausse, the most expensive shopping strip in the world. This avenue is home to brands like Rolex, Gucci, and Prada but what makes shopping here extra expensive is the high cost of living in the country.
Between airfares, hotel rates, and taxi fares, Switzerland tops many lists of expensive countries to visit. It ranks third in Hoppa's 2020 List of Most Expensive Holiday Destinations in the World. In another list, Zurich ranked first in the most expensive fine dining options for tourists category and third in terms of expenses you'll spend to travel around the country.
11. Cayman Islands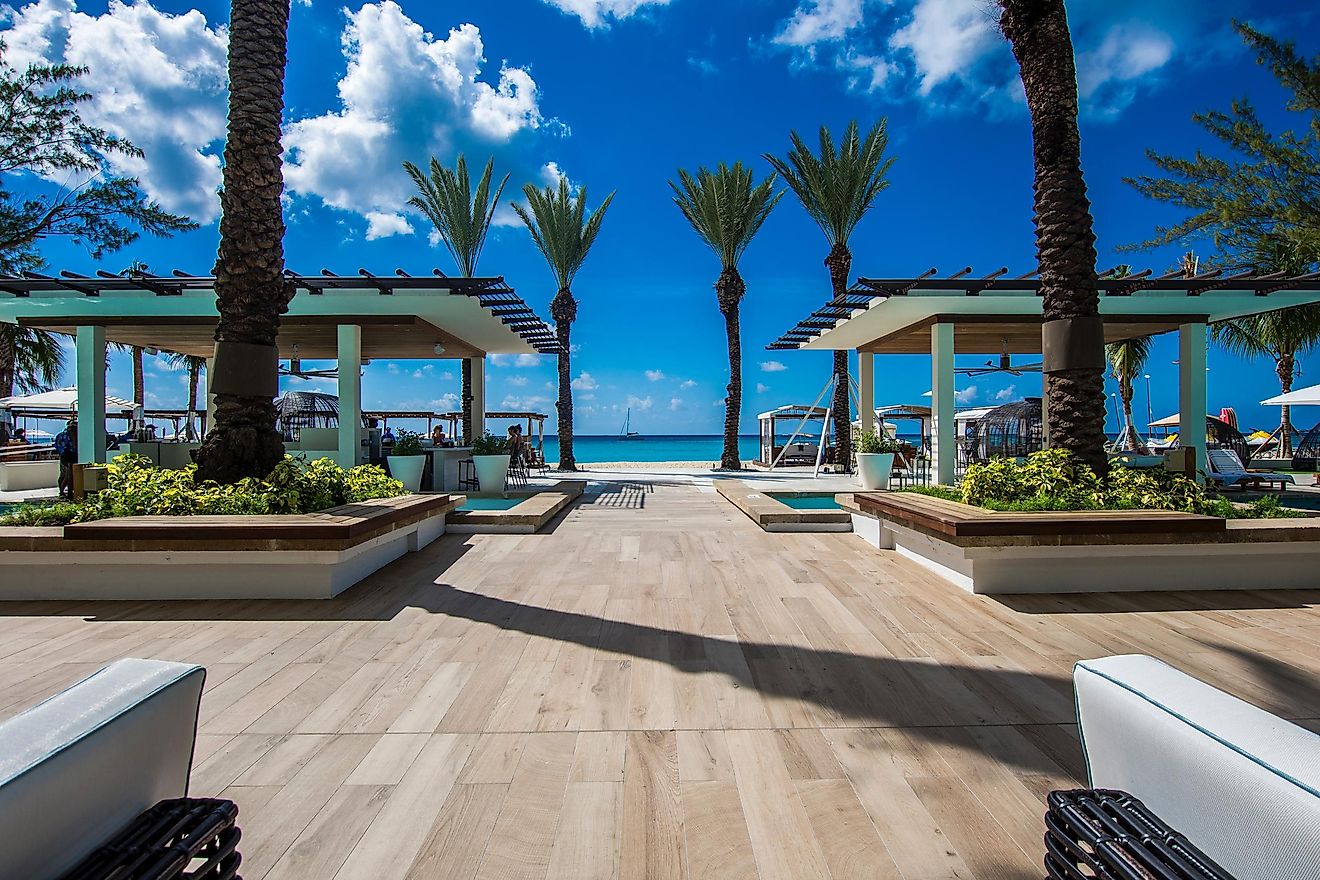 Photo by Marc Babin on Unsplash
This picturesque island located in the Caribbean is home to pristine white sand beaches, beautiful coral reserves, turquoise-green waters, and a promise of untouched peaceful seclusion. It's a slice of paradise for many tourists looking for a reprieve from their busy lifestyles.
The place has become synonymous with luxurious-living, affluence, and millionaire lifestyle in recent years so much so that Hoppa has ranked it number one in the list of most expensive holiday destinations.
Frolicking in Cayman's talcum-soft sands and coconut lined beaches come with a price and a hefty one at that. A holiday in this island will cost you around $590 a day. It has the most expensive hotel rooms in the world at a whopping $360 per person per night on average.
10. Norway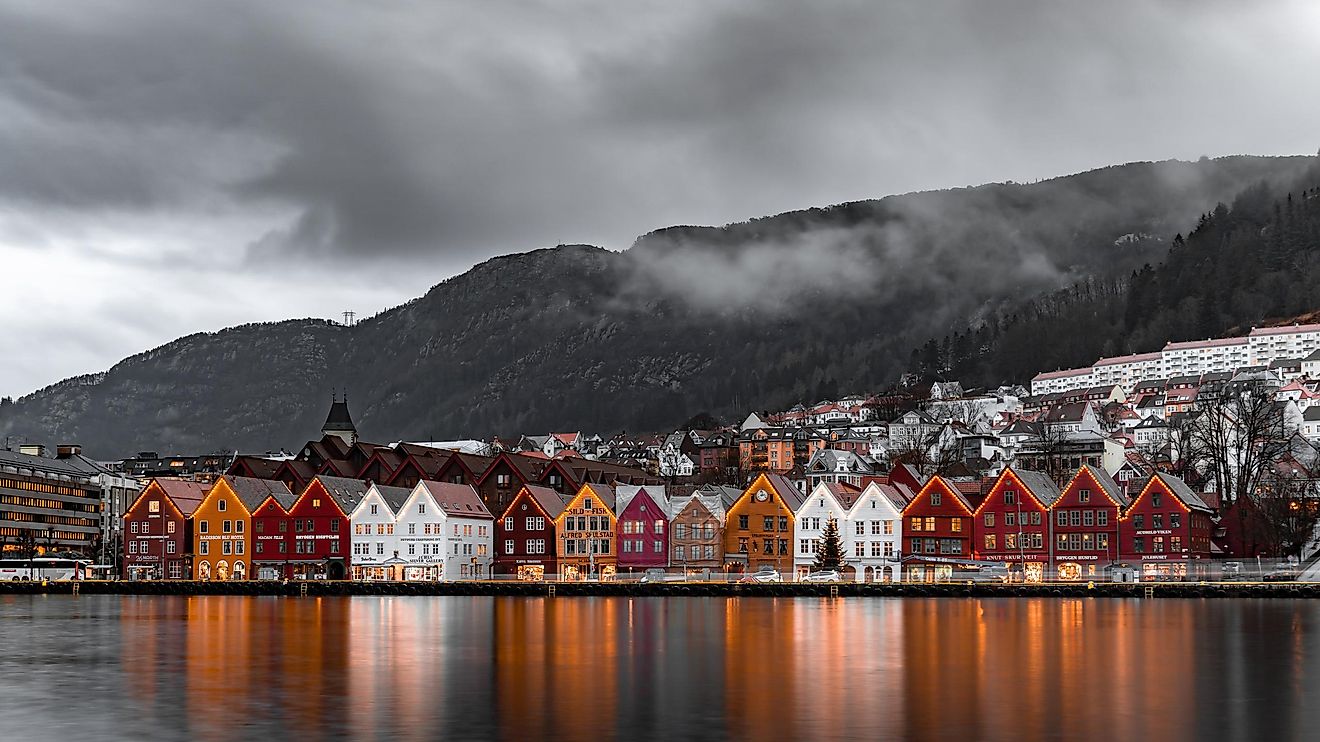 Photo by Michael Fousert on Unsplash
Many flock this Scandinavian country each year for its rich culture rooted in its Viking heritage, astonishing natural sceneries, and charming little lakeside towns. It is home to numerous UNESCO World Heritage sites, and to beautiful Norwegian flords or narrow lake drains. Oslo, its capital city is among the cleanest and safest in the world but it's also notoriously expensive.
Norway is one of Northern Europe's most expensive countries and is often on the list of most expensive places to visit. Be ready to spend around $258 per day in the capital and even more if you plan to buy goods as goods and services cost around 50% higher than those in the US.
9. Denmark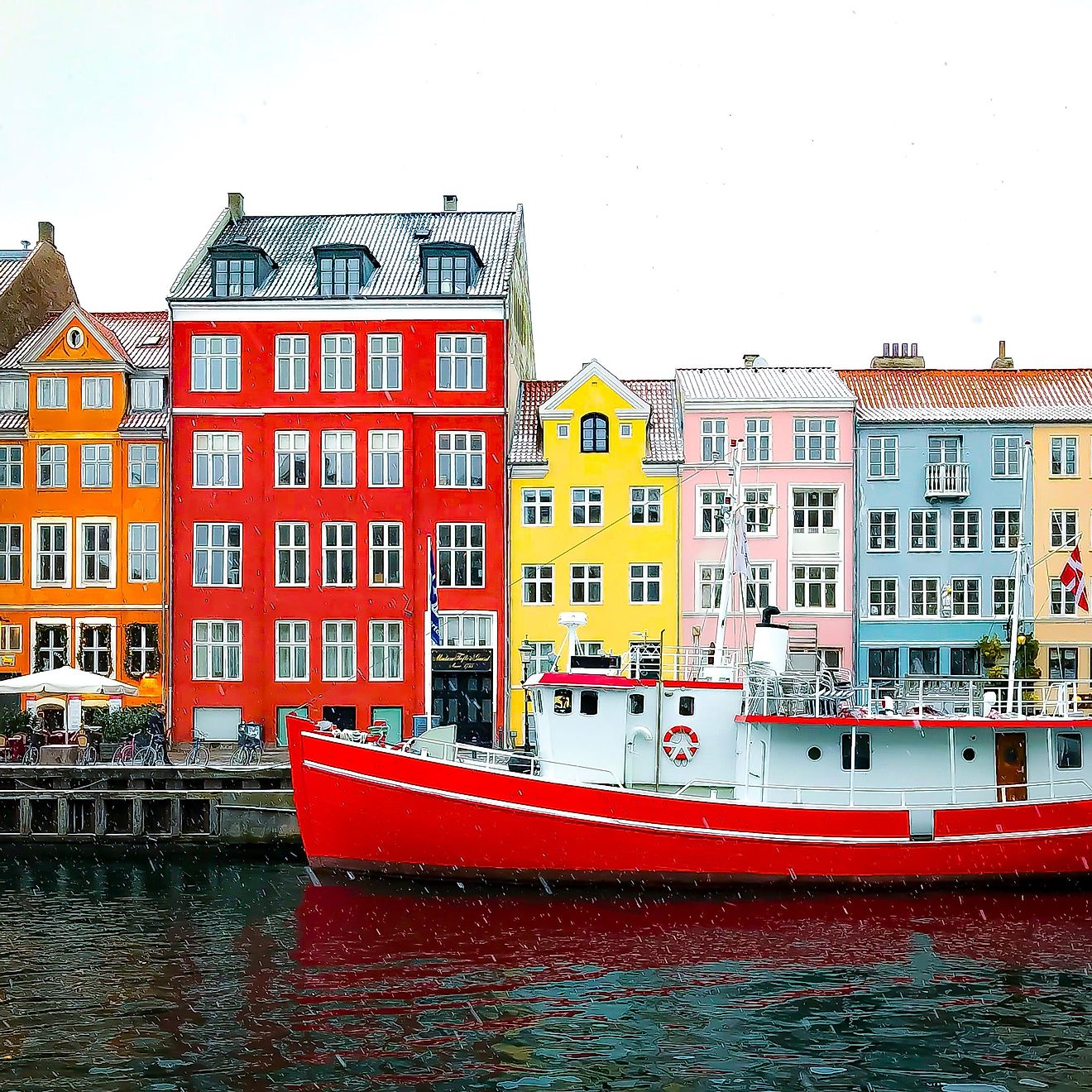 Photo by Maksym Potapenko on Unsplash
It's easy to see why Denmark is one of the most favorite places for short-term visits for tourists around the globe. They have a medieval Viking charm, lots of activities to do, and locals who are often always happy and welcoming. They are famous for their colorful architecture that lines their waterways, and a myriad of castles to visit. Many tourists enjoy the sights and sound of the capital city Copenhagen until they start noticing the dent the prices are making on their bank accounts.
Average spending in the city would be around $316 per day. And while it's relatively cheap to get there by plane, what will set you back are the prices of goods and services which are 40% more expensive than those in the US.
8. Sweden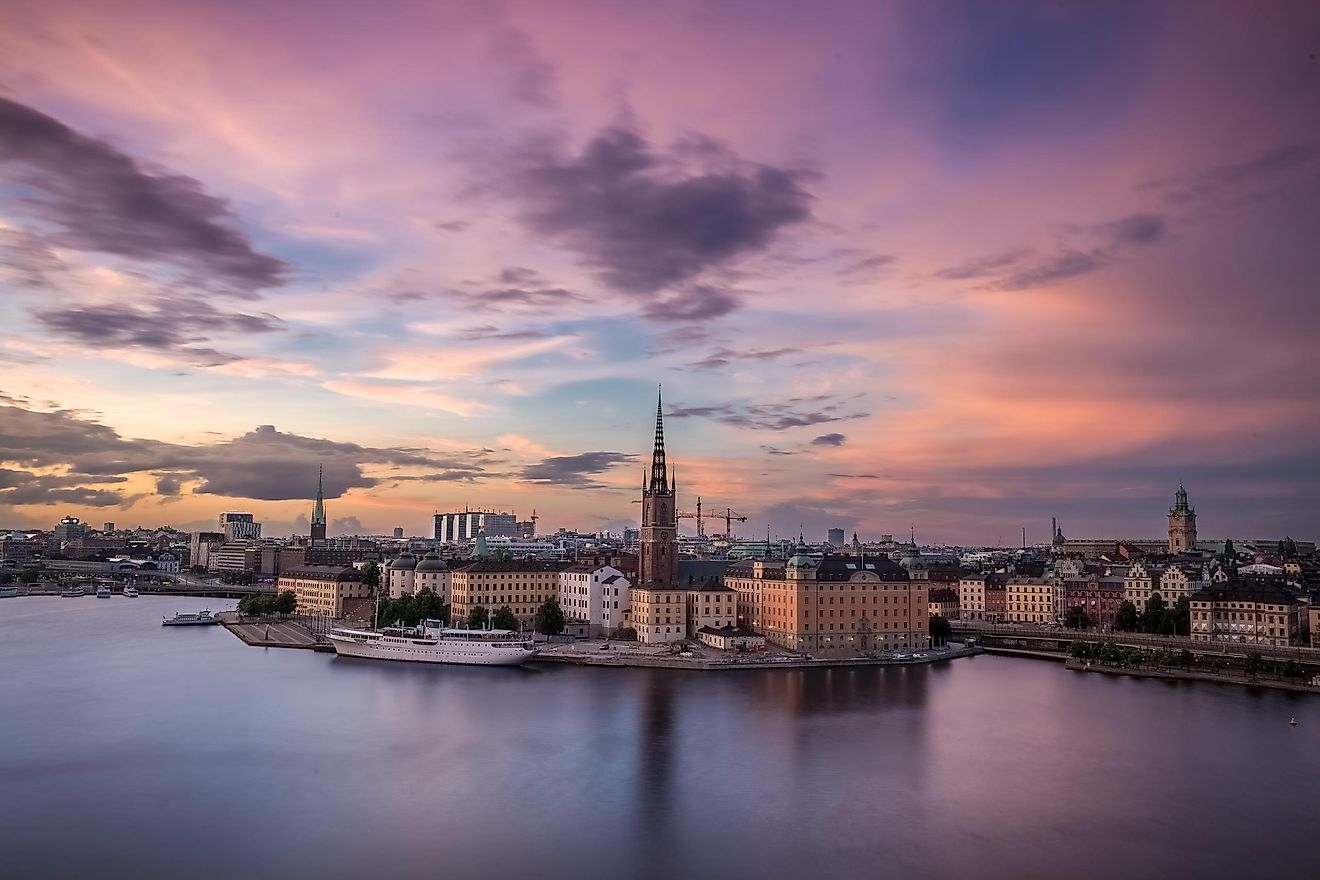 Photo by Raphael Andres on Unsplash
Tagged the Venice of the North because of its numerous canals that traverse parts of its cities, Sweden is one of the most beautiful Scandinavian countries to visit. Stockholm, its capital city is chic and charming with plenty of activities to do for tourists. You can walk around and admire the architecture or visit one of the many museums to learn about Viking culture.
While not as expensive as say New York or Switzerland, Sweden still commands quite a hefty price tag for tourists. On average one will have to spend around $316 per day to enjoy this Scandinavian country. While getting there won't be as pricey (they have one of the cheapest airfares) staying there is a different story. The price of goods in Sweden is 30% more expensive than in the US.
7. Ice Land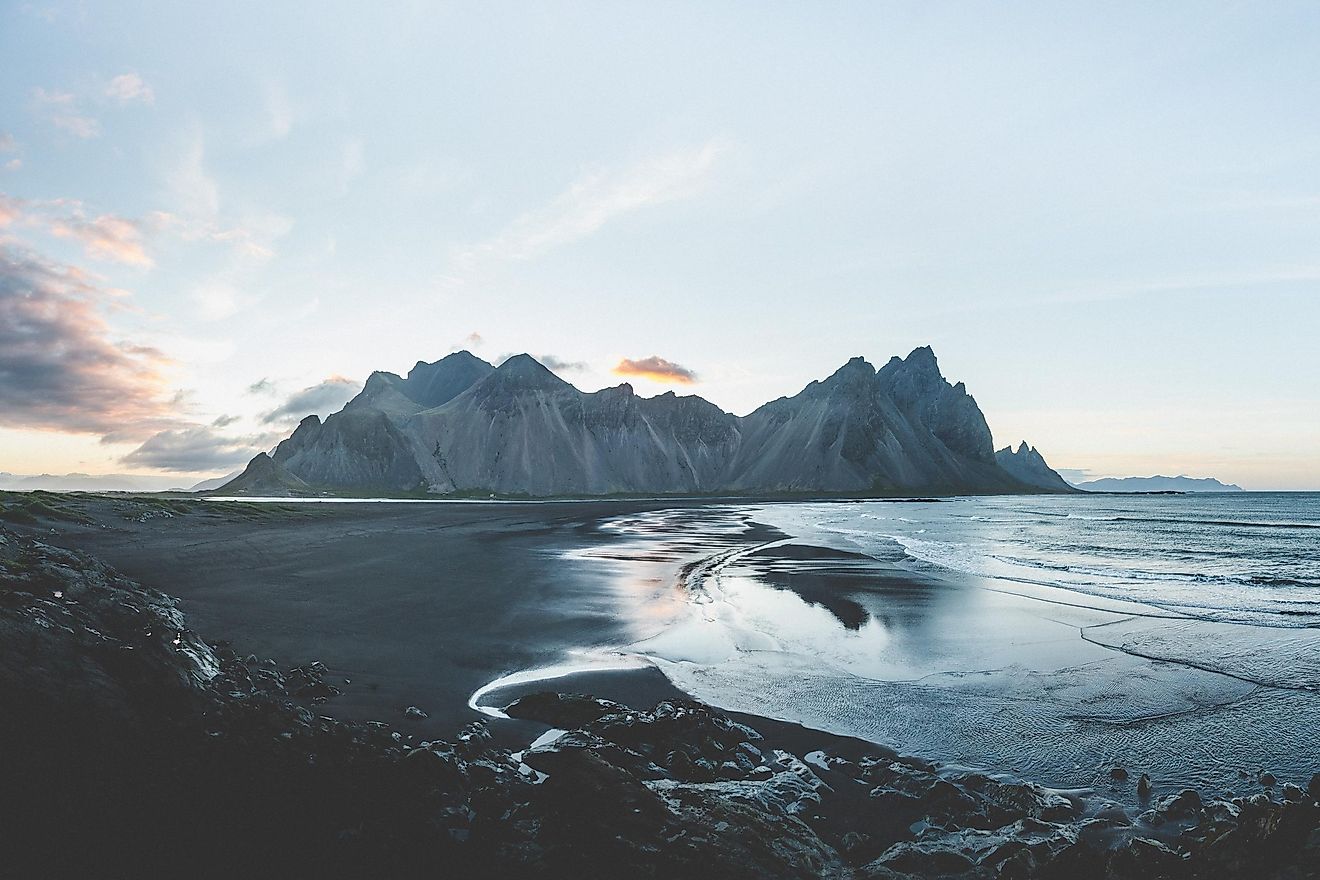 Photo by Norris Niman on Unsplash
One of, if not the, most beautiful Nordic Countries, Iceland has been a destination of choice of those with a little more money to spend. Often called the land of ice and fire, Iceland boasts of picturesque mountains, glacial lagoons, geothermal lakes, rock and ice formations, and their famed-geysers.
But this much beauty comes with a price tag too! Ranked fifth in the world's most expensive destinations, Ice land can cost you $447 per day. While flights to Iceland can be among the cheapest, prices of other goods are 10% more expensive there than in the US.
6. Japan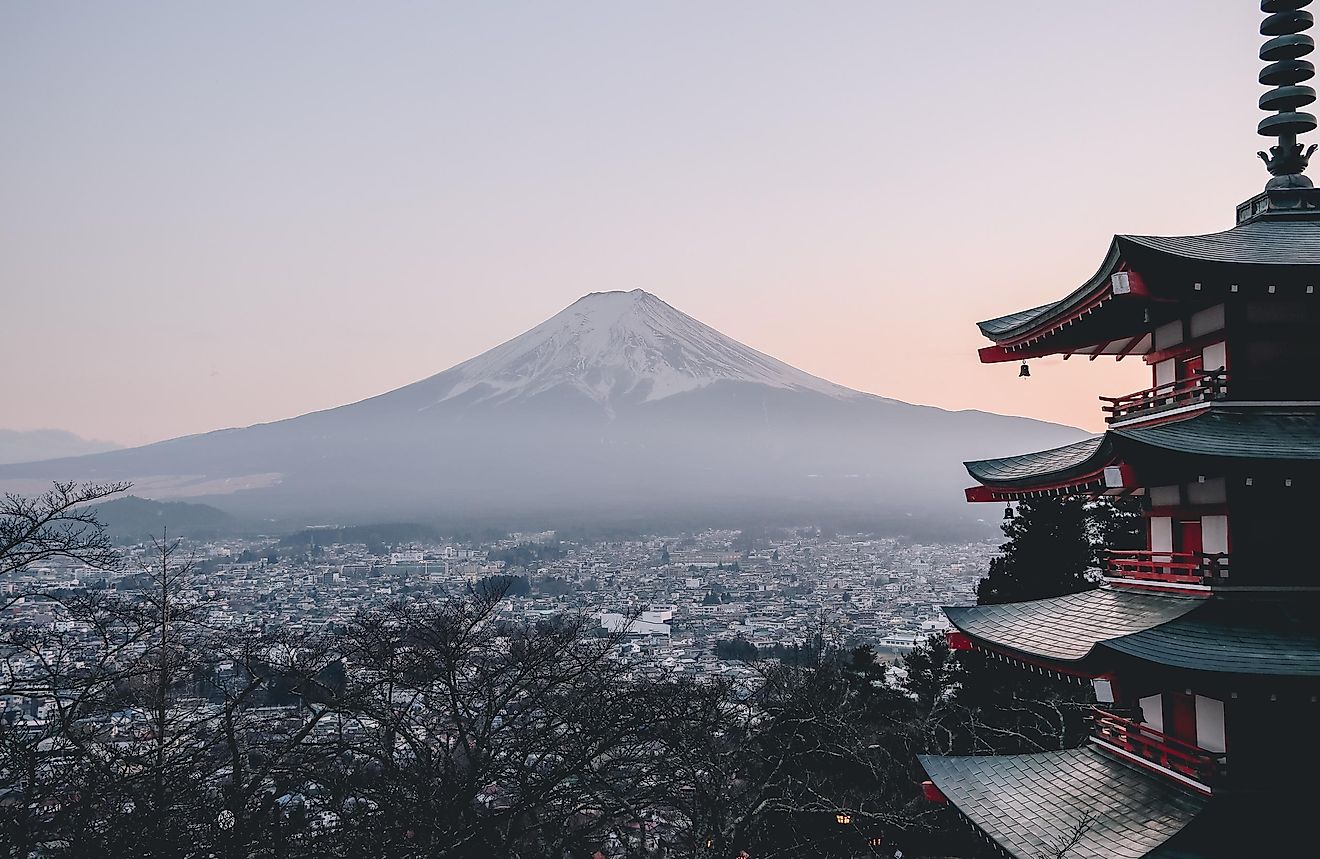 Photo by Manuel Cosentino on Unsplash
Already in many people's travel bucket lists the world over, Japan is home to exquisite foodie fares, unadulterated culture, and plenty of interesting sights and sounds to experience. While there are many scrumptious foods to fit your budget in their convenience stores, still, compared to other countries Japan is one of the most expensive places to visit as a tourist.
Tokyo, its capital city, is home to the famous Ginza street where glitzy flagship designer stores have set-up shop and are ready to max out your credit cards. A hotel in the city will cost you around $300 a night and that's just for four-star accommodation. Taxi fare here is among the most expensive in the world. It ranks fourth in the 2020 world's most expensive places to live in.
5. USA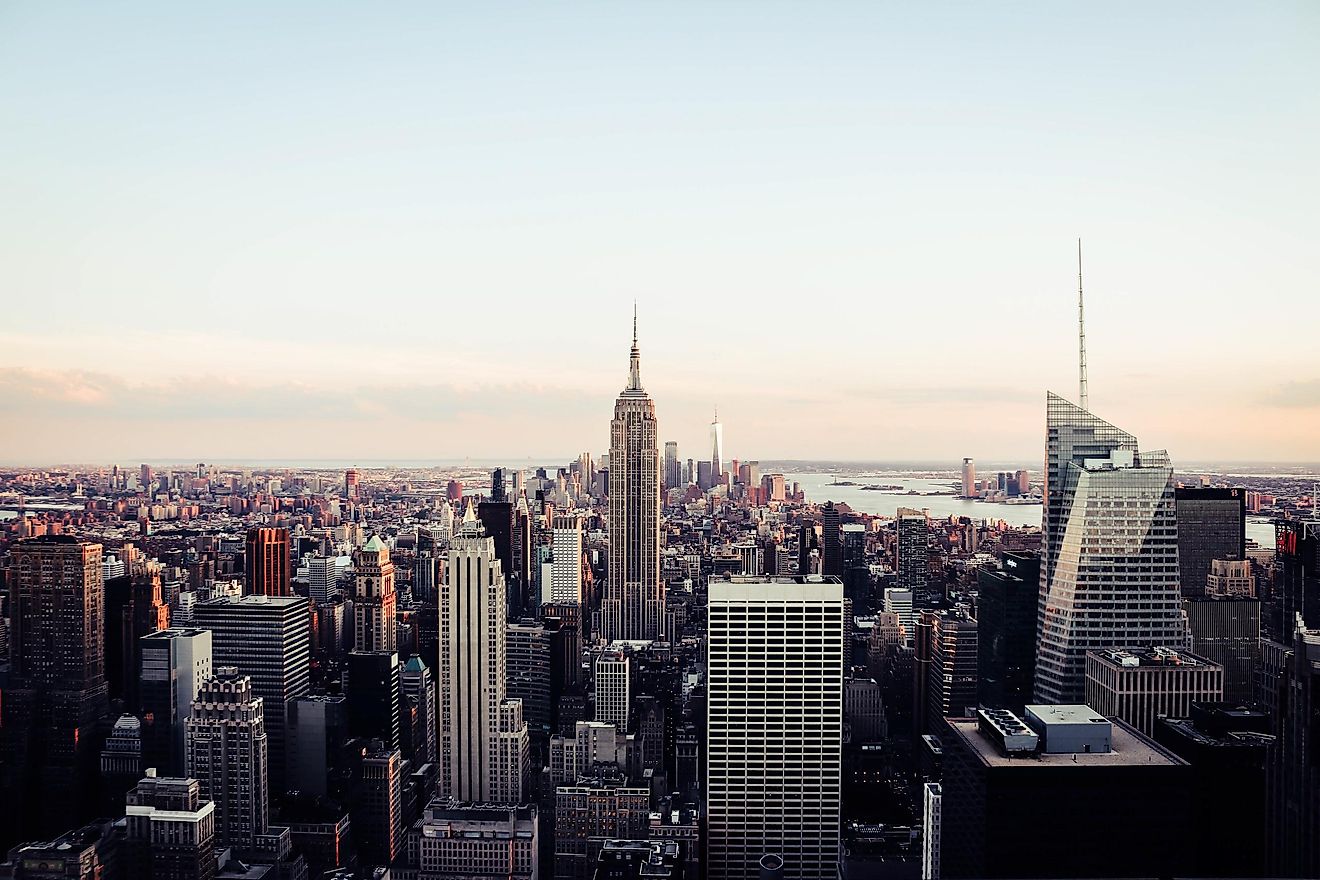 Photo by Oliver Niblett on Unsplash
With tourist hot spots like New York City and San Francisco, the US still tops many lists of expensive places to travel. Although toppled by the Cayman Islands in Hoppa's list, New York, home to the world's most expensive zip codes, still ranks fourth in terms of demanding a hefty price tag. New York is notoriously expensive and will set you back $464 per day followed closely by Las Vegas which will cost a tourist around $392 per day.
The city that never sleeps, still commands one of the priciest hotel price tags at around $250-$300 a night and that doesn't even include the price for cab rides, dinners, and excursions.
4. United Arab Emirates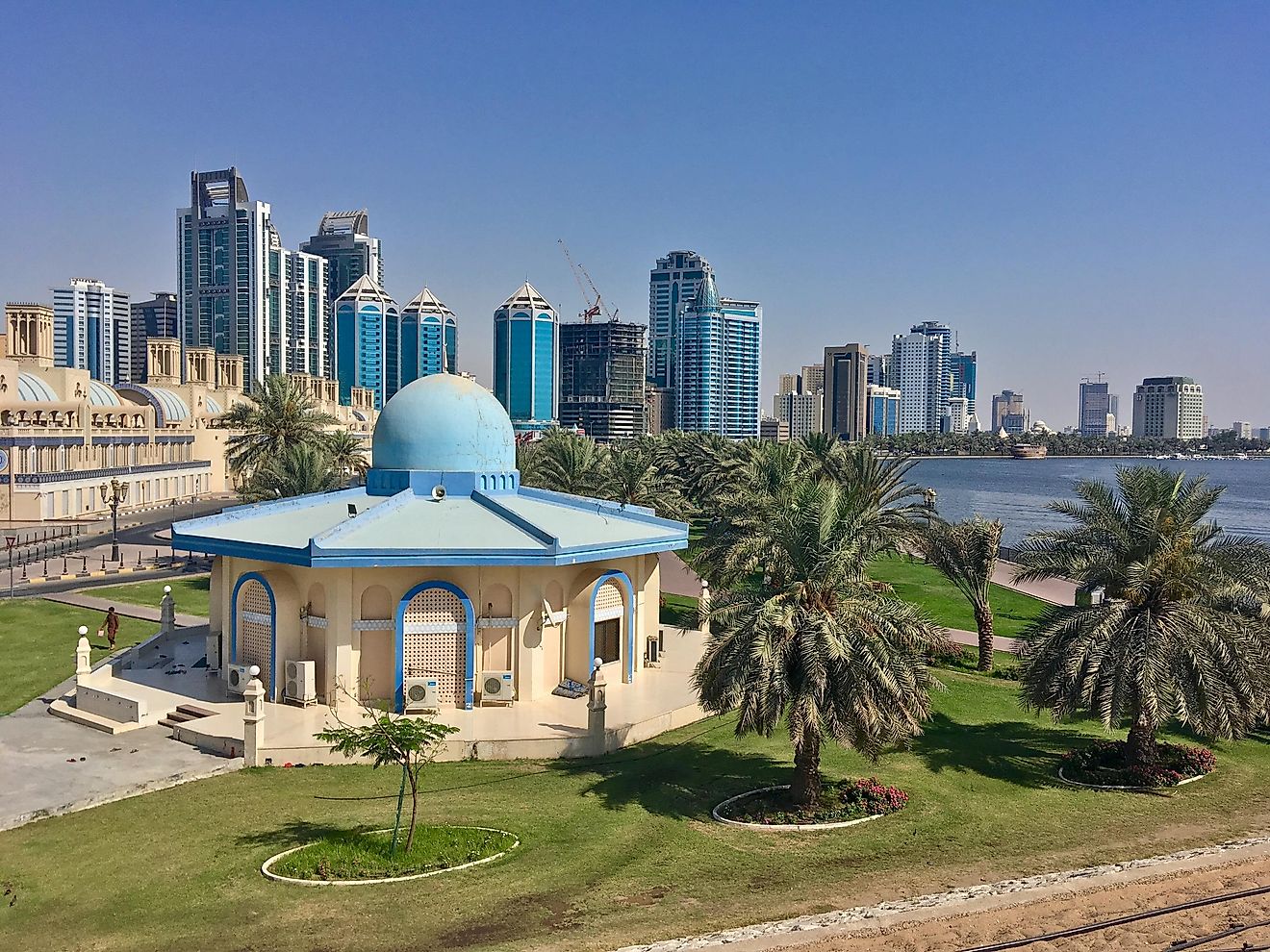 Photo by Ainur Kamaev on Unsplash
Many cities like Dubai and Abu Dhabi in recent years have become home to favorite travel destinations of those with a little more money to spend. Fueled by oil wealth, these places have become glamorous playgrounds for the rich. Its unique architecture, flashy shopping centers, and a man-made island shaped like a palm tree are a testament to their opulence and love of luxury. With exquisite excursions such as helicopter trips and yacht cruises, Dubai is one of the most expensive holiday destinations ranking second in Hoppa's list.
A five-star hotel will cost you around $300 per night on average and the much-talked-about Royal Caribbean shore-cruise, the most expensive in the world, costs around $33,000, and no that's not a typo.
3. England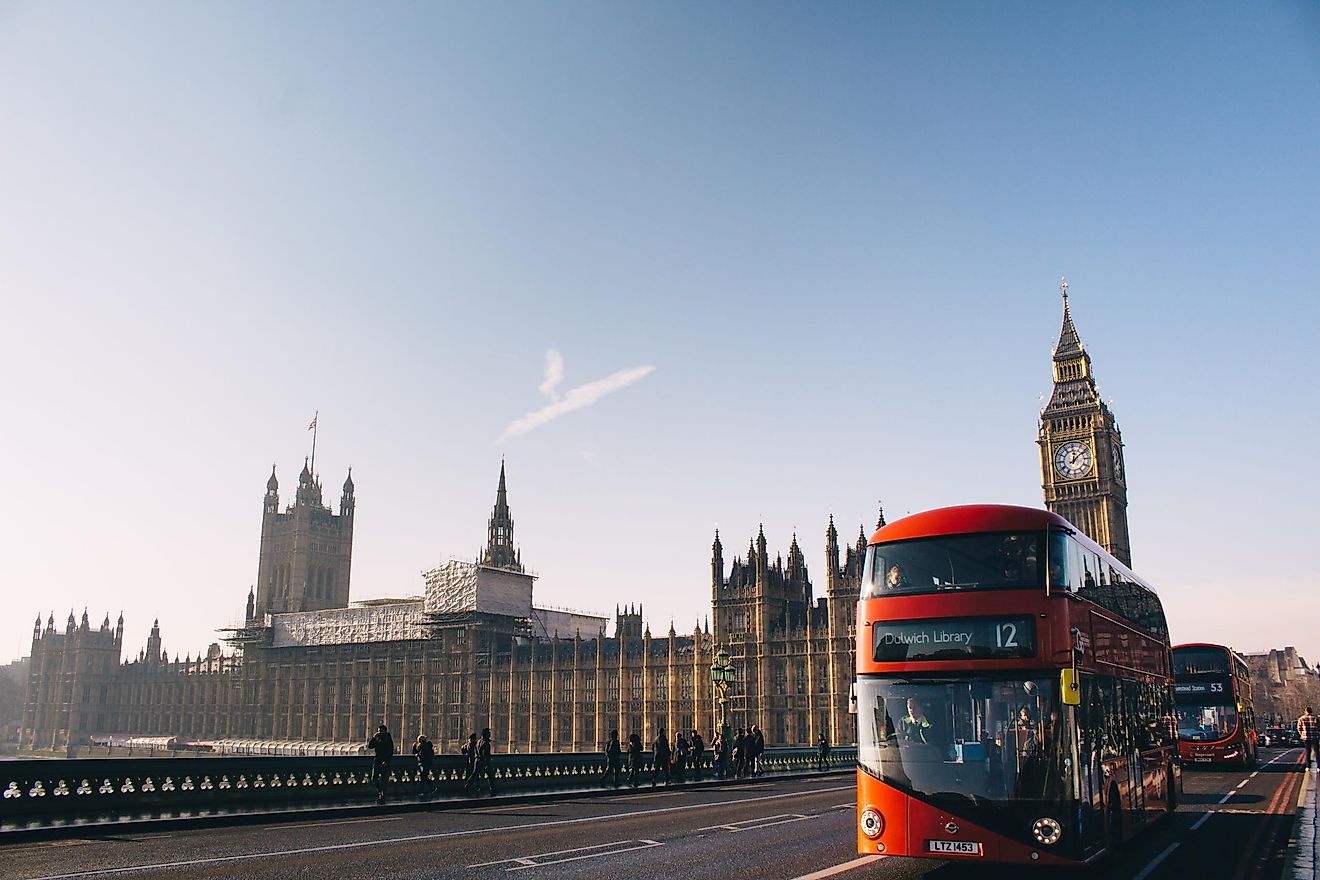 Photo by Aron Van de Pol on Unsplash
Go to England, they say, go to England to visit the queen, but what they didn't tell you is how much it will cost you. A visit to one of Europe's main business hub and center of everything hip and happening in Europe will cost you around $382 per day. Of course there are always more affordable options like sleeping at a friend's house but on average a tourist would have to spend up to $217 for a night in a hotel in London. The UK also has one of the most expensive train ticket prices in Europe. England and other areas in the UK have a lot to offer and a wide array of places for all types of tourists but it's one of the most expensive places to visit so be prepared and purchase tickets in advance.
2. France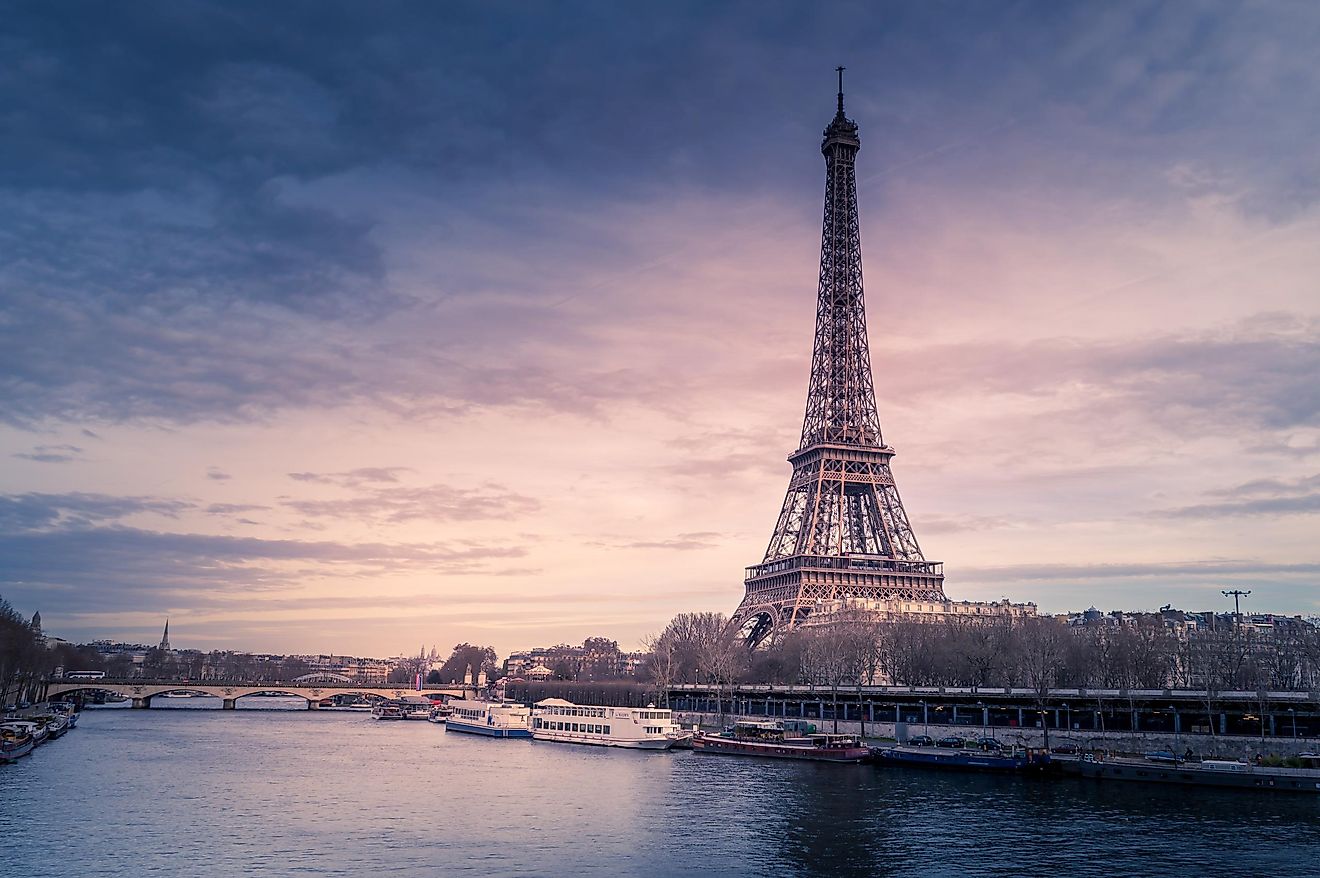 Photo by Chris Karidis on Unsplash
When it comes to European adventures, France still tops the list of places to visit to get an understanding of European culture. Famous for its rich culture, history, and culinary offerings, France is still one of the most interesting places for tourists the world over. The famous French city Paris is has earned the reputation as the city of romance, as well as opulence and luxury.
While there are now many budget options that will let you visit the city, on average a trip to France will still set you back quite more compared to other countries. A day in Paris will cost you around $352. Many historical palaces have been converted to hotels, one of which charges $26,000 a night.
1. Australia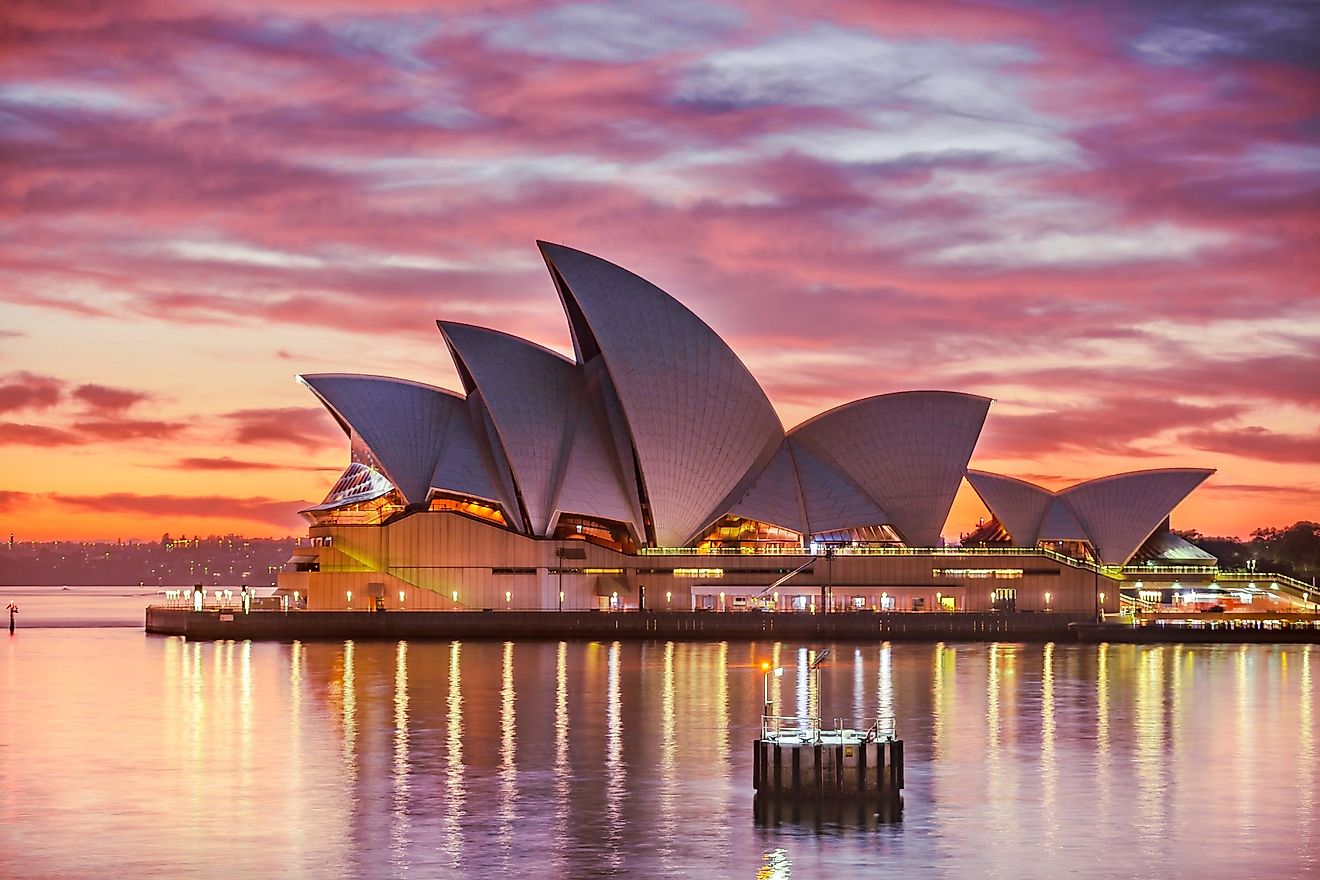 Photo by Keith Zhu on Unsplash
A favorite destination for nature and wildlife lovers as well as adventure seekers, Australia is home to The Great Barrier Reef and the famed Sydney Opera House. Its for travelers who enjoy the great outdoors, sun sand and wild animals.
But the land down under has become not just an expensive place to live but also to visit. Aside from the exorbitant price of plane tickets to reach this seemingly isolated island South of the globe, goods and services are also around 10% more expensive than those in the US. On average a tourist in Sydney would have to shell out around $295 per day according to Hoppa's study.
Source https://www.priceoftravel.com/southeast-asia-vs-europe-for-backpackers
Source https://himalayasguide.com/travelblog/how-traveling-in-asia-vs-europe/#:~:text=From%20hotels%20to%20food,%20travel%20costs%20and%20pretty,comparable%20to%20the%20expenses%20of%20Paris%20and%20London.
Source https://www.worldatlas.com/articles/12-of-the-most-expensive-countries-to-travel-to.html