How to travel around europe by train and hostels
If you haven't read our Ultimate Guide to Travelling Europe, here's the short version…
Travelling Europe by train is easy, comfortable, scenic and efficient. Compared to flights your journeys will be easier and more comfortable – plus there's far less risk of being caught with extra charges for luggage or checking in! Most parts of Europe have excellent high-speed networks, and even on slower routes you'll still get amazing views and more space to stretch your legs. Overland travel gives you a great chance to see the landscape change in front of your eyes – from mountains to coastal vistas and rolling countryside. Bring a picnic, or head to the buffet carriage to enjoy lunch with a view. If you fancy a touch of luxury, you can upgrade to first class to make the experience extra special.
Once you arrive, you'll generally find yourself right in the heart of the city, making it easy to get to your accommodation quickly. No messing about with baggage reclaim or taxis required!
There are loads of different way to sort out your travels in Europe, and if you don't want to deal with organising all the tickets, Eurail/Interrail passes, seat reservations, supplements and more, then let us do the work for you.
Interrail vs. Eurail
What is Interrail/Eurail?
Interrail and Eurail passes are two types of European rail pass, used for travelling Europe by train.
Both types of pass are very similar in usage – your nationality or residence decides which sort of pass you need.
Each pass allows you to travel within and between European countries by train. The passes are valid for a set number of travel days within a usage period.
Should I buy an Interrail or a Eurail pass?
You are eligible for an Interrail pass if you're:
1. A European citizen (or if you have dual citizenship) and you hold a European passport.
2. A non-European citizen who has lived in a European country for at least 6 months.
You need a Eurail pass if neither of these rules applies to you.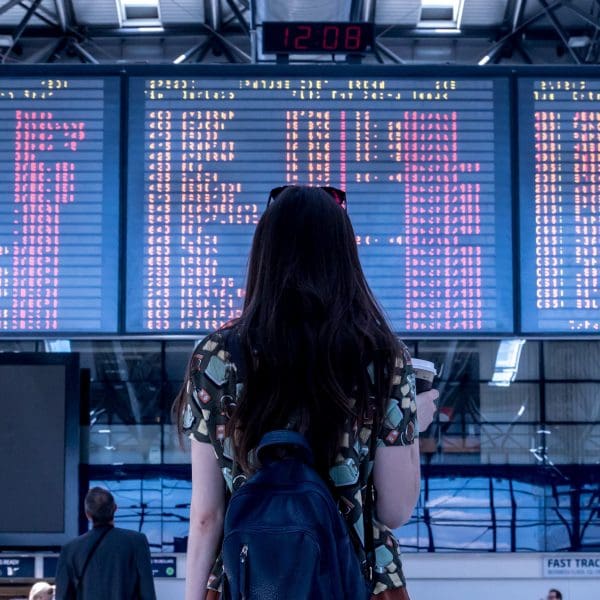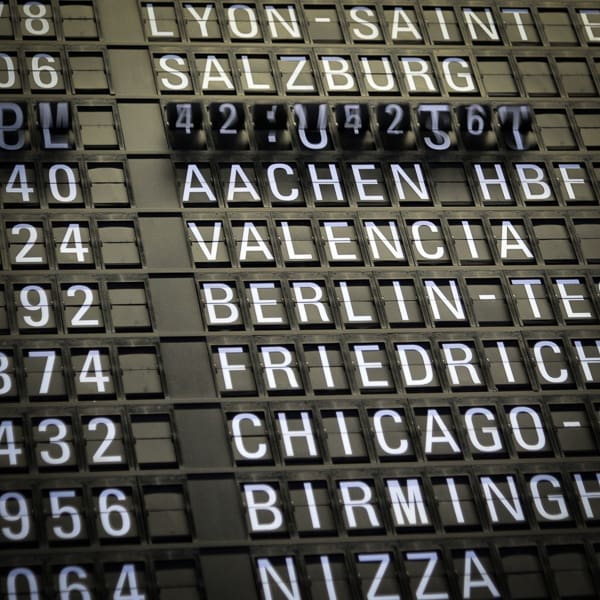 What kind of Interrail/Eurail passes are there?
Both Interrail and Eurail passes come in different types, and are available for people of all ages (so not just students!).
There is a reduction in price for under 28s and for over 60s – so make sure you let us know the correct age group, or your pass won't be valid. Don't think you can pay less by "looking young" – unfortunately, your passport number and date of birth will be printed on the ticket – so you probably won't get away with it!
One country vs. global passes:
Interrail and Eurail passes come in a variety of different prices, and you can buy either a "Single Country" or a "Global" pass. For the global pass, you'll also need to choose how long you want to use the pass for:
You can buy a Single Country pass which is always valid for 1 month, but only within one country (or a selection of countries in the case of the Benelux pass).
Or, you can buy a "Global" pass which is valid across the whole of Europe (or, at least most of it). You can choose how long you want to use them for: from 5 days up to 60 days! Each option has a different price.
As well as choosing how long you want the pass to be valid for, there is an option to select how many "travel days" you want. Don't worry, we take all of this into account for every package, so you don't have to work it out yourself!
What is an Interrail travel day?
An Interrail "Travel day" is a day when you will be using your pass to travel by train from one of your destinations to the next. There is no limit on the number of trains you can get within the 24 hour period from midnight.
Within the usage period (of up to 2 months) you will be asked how many "travel days" you want to have.
For interrail the options (from cheapest to most expensive) are:
5 travel days within a period of 1 month
7 travel days within a period of 1 month
10 travel days within a period of 2 months
15 travel days within a period of 2 months
Travel every day within a period of 22 days
Travel every day within a period of 1 or 2 months
For Eurail the number of days are slightly different, but the principle is the same. Already got your Interrail or Eurail pass and not sure how to use it? Check out our step by step guide on how to use your Interrail/Eurail pass.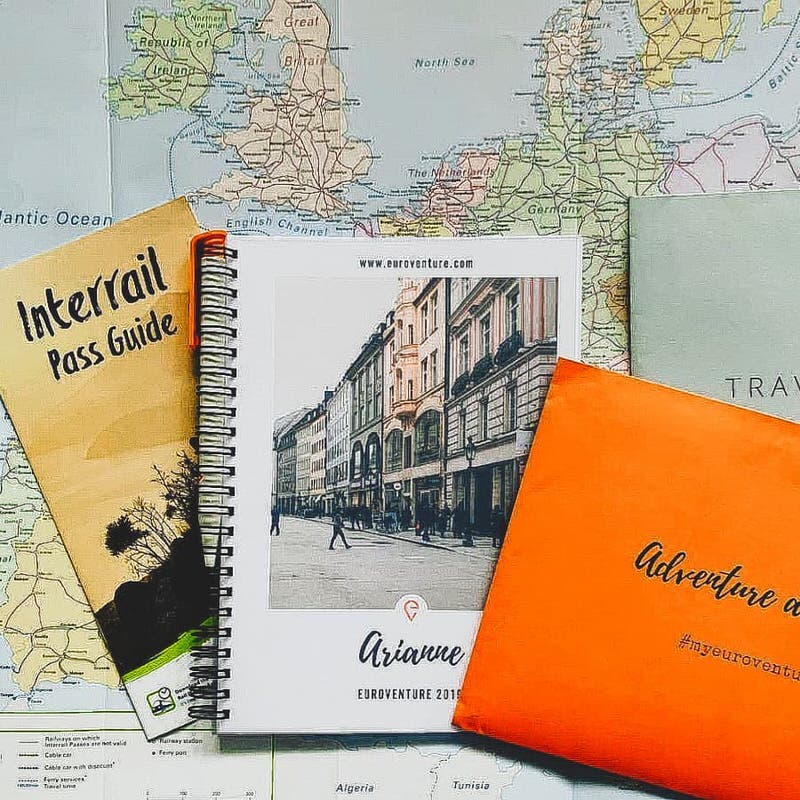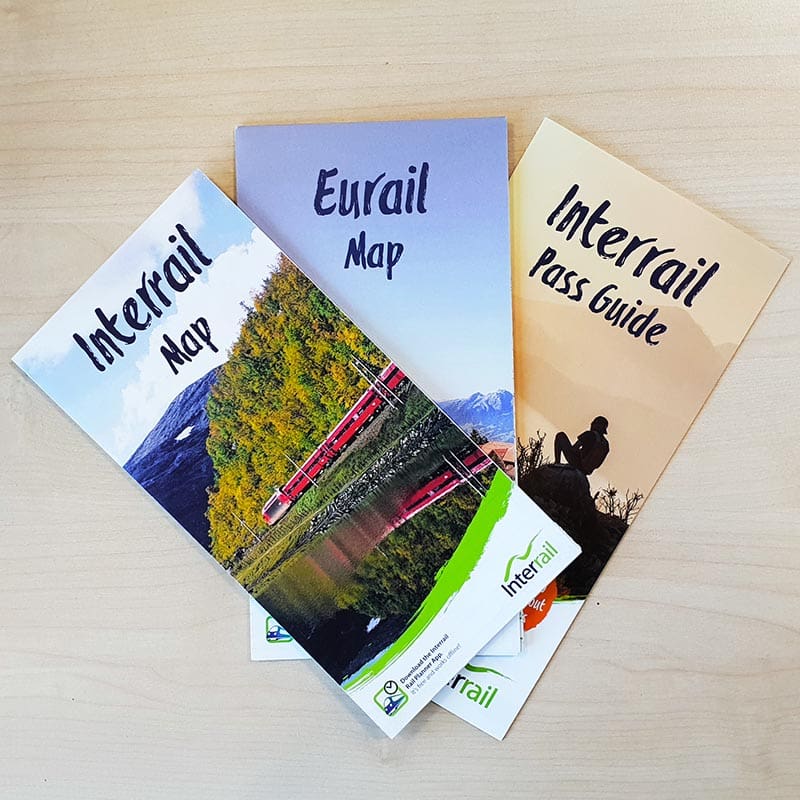 How do I know what kind of Interrail/Eurail pass I need?
For most people, the best way to work out what kind of pass you need is to first work out your route and then plan how long you'll be travelling Europe by train. Next, work out how many travel days you will be taking. Then you need to work out which journeys will require additional seat reservations, and work out how much it will cost to buy those on top.
Unfortunately, the addition of Interrail reservations can make choosing your pass quite confusing. Sometimes the high cost of certain interrail reservations means that it makes more sense to choose a cheaper pass and buy a few extra tickets at full price, but then you're into all sorts of comparisons and calculations…
So where do you start. Luckily when you book with us, we work out exactly which tickets, passes and reservations you'll need and which combination works out the cheapest.
Let's talk more about these pesky reservations…
Seat Reservations
What is an Interrail/Eurail seat reservation?
Interrail or Eurail seat reservations are extra bookings required on certain trains when travelling Europe using an Interrail or Eurail pass. They are not tickets, but are used together with your rail pass to allow you onto certain services.
As well as being compulsory to board certain services, they also guarantee you a seat on the train that you've selected. That can be a bonus in peak season when trains get really busy!
Once you've purchased a reservation, you'll need to stick to the train time you've selected, as the reservation is only valid for that departure.
Do I have to buy an Interrail reservation?
If you're using a rail pass and the route you're taking has a "reservation required" symbol on it, unfortunately, you must buy one. If you do not present a reservation with your pass when your ticket is checked, you'll be asked to either leave the train at the next stop or pay a fine of up to €200. Nobody wants that, so make sure you do your research before you go!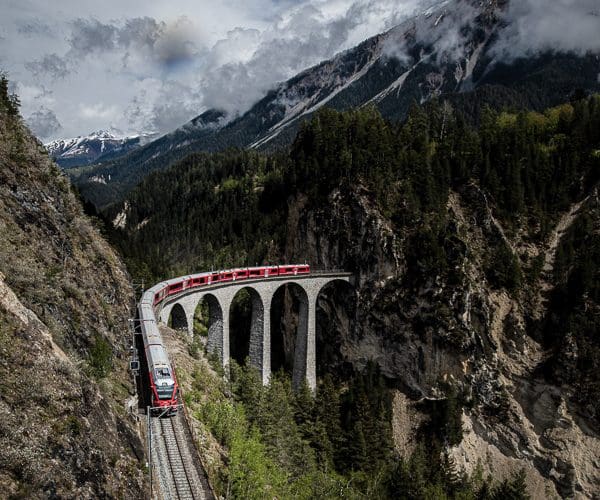 How do I know when I need one?
Good question, and unfortunately that can be tricky. The rules change regularly and the information is not always easy to find. As a general rule, you will need one on any high-speed train in Western Europe, and on any sleeper train.
On local and regional trains it's usually not necessary to have a reservation. For our full guide on this, head to our Interrail reservations guide. When you book with us, we'll buy you all the passes, tickets and reservations you need, tell you which ones to use and when, and let you know where you can travel without any. Easy!
If you want to check requirements, the best app for train travel in Europe is DB Navigator. This gives you pretty up to date information about all European services as far as possible.
How much does an Interrail/Eurail Reservation cost?
The cost varies depending on each country's rail services but generally falls between 5 euros and 30 euros.
If you're looking to save money and you aren't short of time, it might be worth seeking out slower journeys so that you can avoid paying for reservations on certain routes – plus, you might get an awesome view!
When we book trips for our customers, we work out the most cost and time efficient way to do each journey. Using our comparison software, we find the best possible combination of full fare tickets, rail passes and reservations. This means we can work out the best possible cost. That means we reduce the cost for you guys, while booking the journeys that make the most sense for your trip. Create your dream route here with our interactive map planner.
Is First Class worth it?
First class versus second class train travel in Europe:
Usually, trains in Europe have two class options – 1st and 2nd. On high-speed trains in Spain and Italy you may also find more options to suit various budgets and comfort levels. First class train travel in Europe usually costs significantly more than second class – first class tickets could be 3 or 4 times the price when bought on the day. You can also choose a first-class rail pass and first class reservations if you go for an Interrail or Eurail pass. These cost around twice the price of their second class siblings, but you also pay more for seat reservations.
The differences between first and second class trains are most noticeable in Western Europe – France, Switzerland, Germany, Netherlands, Spain and Italy all have pretty luxurious first class options. For train travel through Eastern Europe, there's less of a difference as services are slower and trains older as a general rule. Here it might well not make a lot of difference whether you upgrade or not.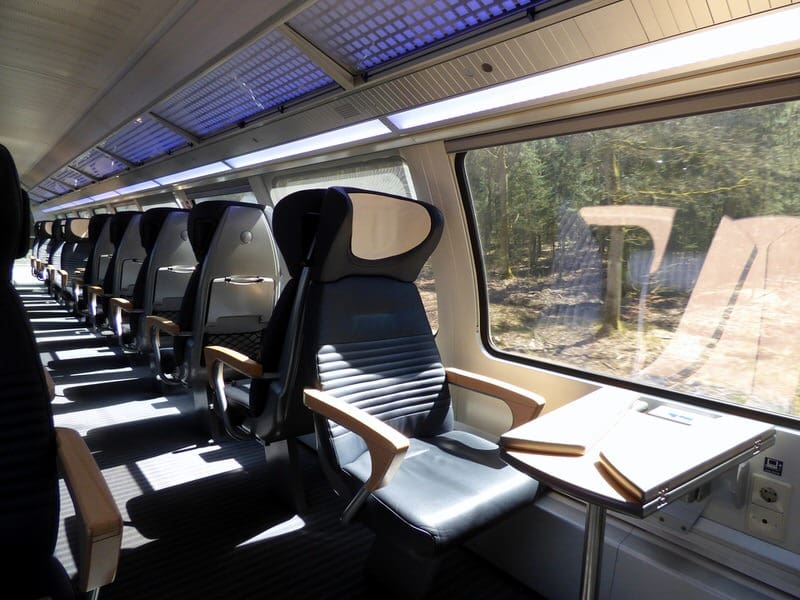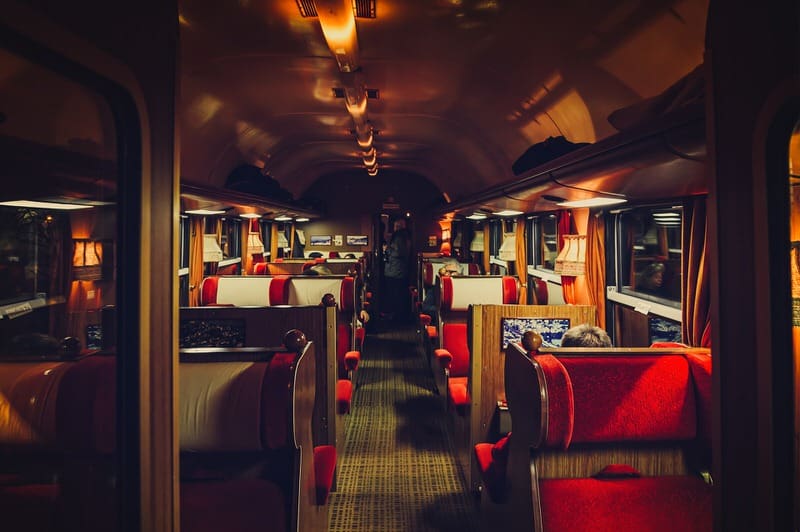 If you're not sure whether this is something you might want to splurge on, check out the major differences in service level below:
Second class trains provide basic but comfortable facilities, with drinks and snacks available to purchase. Some high-speed trains will offer free entertainment or wifi.
You can always reserve a seat, whether you're in first or second class.
First class trains will provide more spacious seats with more leg room than second class.
First class carriages will generally be quieter with fewer passengers.
On major high-speed routes, first class may well offer additional perks, such as free drinks/snacks, free WIFI and complimentary newspapers.
On regional routes, there are unlikely to be any additional benefits beyond more space. For these trains, it may not be worth paying the extra.
Overnight train travel
Overnight transport can be a great way to maximise your time when travelling Europe by train. All night trains will require an extra supplement to be paid, on top of your Interrail or Eurail pass.
As we've mentioned in our video guide, here are a range of different options for overnight travel. You can choose based on your preferred comfort level and budget between the following:
Seat – the cheapest option, you'll have a seat in a normal carriage, which reclines back a little bit.
Couchette – you'll share a cabin with other travellers. Couchettes are normally for 6 people and offer a small bed with sheet and blanket for you to use. A more comfortable option than a seat, but cheaper than a sleeper.
Sleeper – depending on your group number, you'll share your cabin with other travellers. Sleeper compartments are for up to 3 people, with a comfy bed, duvet, sink and space for hanging clothes. Often refreshments and breakfast are included.
Private sleeper – the same as a sleeper, but you book out the whole cabin for yourself and/or your group. This is the most expensive option, offering the highest level of comfort.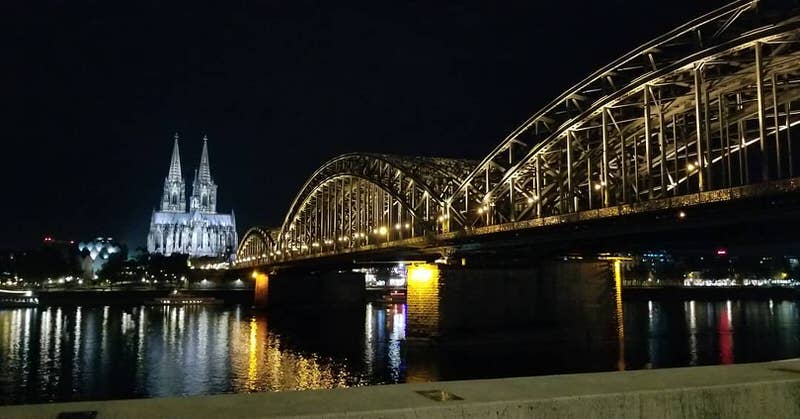 How much does a night train supplement cost?
The costs vary a huge amount; a seat or couchette could start from as little as 10-30 euros. A private sleeper could set you back over 200 euros!
Some overnight trains – such as the night train from Venice to Paris – don't offer Interrail reservations. Instead they just offer you a discount of around 25% off full price tickets with your pass. These might be best avoided if you're looking to save money.
Advance Tickets
After all this talk of Interrail and Eurail passes, it's easy to forget that these passes aren't the only way to travel Europe by rail! In many cases rail passes provide great value, but not always. If your journey is short or will involve a lot of costly reservations, it might actually be cheaper to buy your tickets individually.
Advance tickets can be even cheaper than a pass – particularly if you check different booking sites for deals. The only down-side is that booking in advance means losing some flexibility. For the cheapest fares, you generally have to stick to the chosen service. If you miss it, you will be asked to buy a new ticket!
We'd advise booking as early as you can manage – at least 3 months is best in most cases. This will give you the greatest choice of times at the best prices. Different providers have different bookings horizons, so you'll need to keep your eye on the ball to keep track of availability. You can use the handy DB Navigator app to reliably check which times are available across most providers.
It's also worth noting that a large percentage of European train tickets are not available as E-tickets. Remember that you'll need to factor in P&P processing time and costs – or use a local agent in your home country.
We will consider all these factors for you when you book with us, so you can rest assured that as the experts we will take all of this into account!
Beginner's Guide To Travelling Around Europe By Train
Europe is a huge and varied continent, and it's well worth taking the time to explore it properly. From mountains, rivers and valleys to some of the most exciting cities in the world, you'll find treats and surprises round every corner. One of the best ways of exploring the continent is travelling around Europe by train. This is our travel by train in Europe guide, from a youth hostel in London to the Alps and the Mediterranean.
Our Europe train travel tips cover the passes to purchase, finding your way around the stations and what to pack. If you've stayed in our London Backpackers accommodation, then you'll know that we take great pride in looking after people. That's why we're happy to offer advice on travelling Europe by train on a budget.
Buy the Right Pass
Although you can book train travel through Europe one journey at a time, this would be a complicated, time consuming and expensive process. A far better course of action is to purchase a Eurail Pass, which was previously known as a 'Europass' or Eurorail Pass'. This is a flexible, one purchase only ticket which covers travel over a specific period between 31 European countries and no fewer than 40,000 separate destinations.
Most trains don't require reservations when you use a Eurail Pass, meaning you can travel spontaneously – although without a reservation you have no guarantee of getting your own seat.
When you purchase your pass you have to choose between a continuous pass or a flexi-pass. Since we're looking at travelling Europe by train on a budget, the lower cost flexi-pass would seem to make much more sense. This is a pass which, for example, allows you to travel for 5 days during the course of a single month. You could travel for a day, for example, spend a week in one country, travel for two days to another country, spend a weekend there and still have two more days of train travel left before the end of the month.
A continuous pass covers travel on any day, but costs much more than a flexi-pass. It should also be noted that different types of Eurail pass cover different parts of Europe. The Global Pass is accepted on rail networks in all 31 of the countries, making it the ideal choice if you want to explore the continent as a whole and travel across borders. The One Country Pass, on the other hand, enables you to take the time to explore a single country by rail in more depth, and variations on it. The One Country Pass include the Eurail Benelux Pass which covers Belgium, the Netherlands and Luxembourg, and the Eurail Scandinavia Pass, which covers Denmark, Norway, Sweden and Finland.
At the time of writing, the standard Eurail Pass covers the following countries:
Austria, Belgium, Bulgaria, Bosnia and Herzegovina, Czech Republic, Croatia, Denmark, Finland, France, Germany, Greece, Hungary, Ireland, Italy, Lithuania, Luxembourg, Montenegro, the Netherlands, North Macedonia, Norway, Poland, Portugal, Romania, Serbia, Slovakia, Slovenia, Spain, Sweden, Switzerland, Turkey and the U.K.
Know Your Stuff
Once you've bought your pass and planned your trip around Europe, take the time to familiarise yourself with the stations you'll be using. This may seem a bit like doing homework, but it will pay huge dividends in terms of guaranteeing a smooth trip. Many of the main European stations are huge, and, unlike airports, they don't have a system to funnel you toward the right train, or members of staff to make sure you're boarding the right vehicle. If you study the layout of the station before you travel, you'll have a rough idea of where to go as soon as you enter.
As soon as you reach the station make sure you know the number of your train, the platform it will be leaving from and the time it will leave. Multiple trains leave from each platform, so if you get it wrong you could find yourself heading for completely the wrong city or even country.
If you're really lost you could ask for help at the advice desk which every station will have, and it's worth learning a few key phrases in the language of the country in question, such as 'What time is the next rain to…' or 'What platform does the train to (X) leave from?'
If you're staying overnight before catching your train, try to book a room that's close to the station. Making your way through the streets of a foreign city from your accommodation could be tricky, and the last thing you want is to be racing against the clock once you reach the station itself.
Speed or Scenery?
Many European countries have an ultra-modern high speed rail network such as the TGV in France, the Thello in Italy and ICE in Germany. These are the ideal choice if you want to cross borders and journey from one capital to another in just a few hours.
If, on the other hand, your idea of train travel through Europe is more leisurely and includes soaking up the scenery as it rolls past, then you may prefer to travel with one of the slower, regional train companies. Famously beautiful train journeys around Europe include Norway's Flam Railway and the Centovalli line which runs through the Swiss and Italian Alps.
Travel Light
Unlike plane travel – which means checking a heavy case into the hold of the plane – travelling by train involves carrying your luggage with you everywhere. Even on the train itself, you'll only have a small overhead rack to store your luggage, and you'll have to spend a lot of time carrying it around the station, often up and down escalators and along lengthy platforms. Pack the minimum you can get away with, then, and make sure you have room for things to keep you entertained on long journeys, such as books, e-books and some way of listening to music.
7 Cheap Ways to Travel Across Europe
Last Updated: 5/10/2022 | May 10th, 2022
Traveling around Europe can be expensive. Airline tickets, high-speed trains, overnight trains, ferries — they all eat into your limited (and precious) travel budget.
Fortunately, there are ways to get around Europe on a budget. The sharing economy, new bus options, discounted train passes, and lots of budget airlines — there are tons of options for navigating Europe without breaking the bank.
I've been traveling Europe since I started backpacking there in 2006 and have seen so many things change over that time period. I've watched travel hacks come and go and prices change and change again. While COVID has impacted things, as the continent slowly reopens, I can honestly say that it's never been easier to get around Europe because there are so many new cheap ways to travel the continent.
Here are the best ways to travel around Europe on a budget:
1. Traveling Europe by FlixBus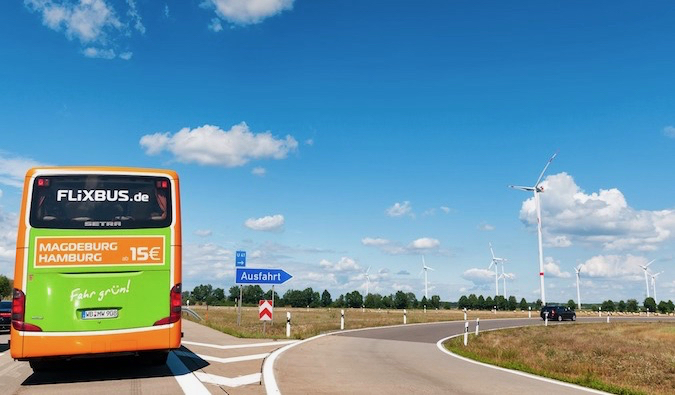 Over the last few years, a new company has entered the market and totally changed the bus system in Europe. German-based FlixBus acquired Megabus Europe and has routes all around the continent. Prices start as low as 5 EUR and their buses include Wi-Fi, electrical outlets, free baggage, and comfy seats. They're comparable to Megabus in pretty much every respect (Megabus still runs in the UK).
FlixBus quickly became my favorite non-train way to get across Europe cheaply. It's not fancy by any means, but it's the cheapest way to get around.
2. Traveling Europe by Busabout
Busabout is a hop-on/hop-off bus service. You can get on and off whenever you want along one of their set routes.
You can buy tickets that let you travel their whole network with a set number of stops. They have short passes for trips of 5-12 days as well as passes that last 6 months.
When you consider the soft benefits of a guide, the day trips included in your pass, and the ease of meeting people, Busabout becomes price comparable to trains and flights (though still more expensive than a regular public bus). The only downside to Busabout is that if you want to visit a city that is not on one of their routes, you have to make your own way there at an added cost.
Note: Busabout suspended its service in 2021 and 2022 due to COVID-19. Service will re-start in 2023.
3. Traveling Europe by Budget Airline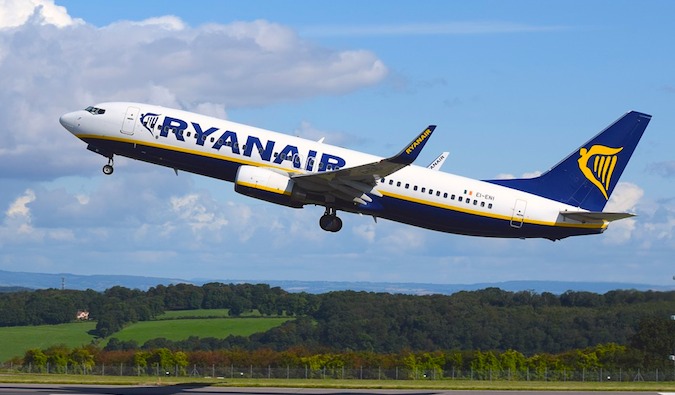 By far one of the cheapest ways to travel long-distance in Europe is by budget airline. These airlines are hugely prolific on the continent and competition has led to incredibly cheap fares. It's not uncommon to find flights for as little as 10 EUR!
I use Skyscanner and Momondo to search for the best deals. They do all the legwork!
Just remember that budget airlines make most of their money through fees. They are very strict about baggage limits or and many will ding you if you forget to print your boarding pass. Don't expect any complimentary drinks or meals either. But if you follow the rules and know what to expect you can save a ton of money!
Some of the budget airlines to check for cheap flights in Europe are:
Ryanair
Wizz Air
Norwegian Air
Easyjet
Eurowings
4. Traveling Europe with a Eurail Pass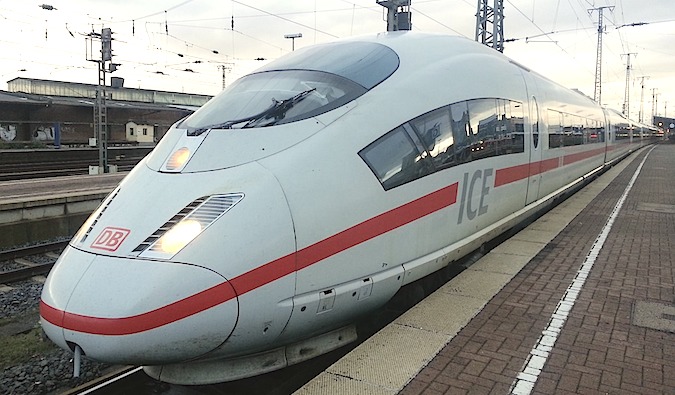 I love traveling by train: sitting in a big seat, relaxing with a book, and watching the stunning landscape go by. It's more comfortable than a bus and much less stressful than air travel. And the European rail system is one of the best and most extensive in the world.
If you're going to travel by train, it's hard to beat them on price and convenience for short city-to-city travel. For longer journeys (overnight journeys, between countries, or rides that require a high-speed line, like Paris to Bordeaux or Berlin to Munich), trains tend to be very expensive.
If you plan to travel around Europe and don't want to fly, getting a rail pass is your best money-saving travel option. Your cost per trip will be a lot lower than if you were to buy these tickets separately.
5. Traveling Europe Using BlaBlaCar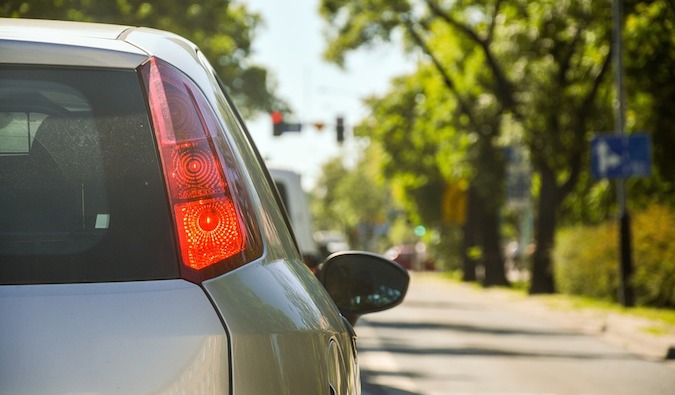 The rise of the sharing economy has allowed people to hitch a ride with locals going their way, and BlaBlaCar is the reigning king of this service. It's hugely popular and widespread in Europe, and I've used this service many times. It lets you rideshare with people who have extra space in their car. You find a ride, they agree to take you, and off you go. You just have to pay a small fee, which essentially covers the gas. You can find rides for as little as 5 EUR.
This is the BEST paid way to get around Europe because you get to meet a local, have a friendly conversation, save money, and get to where you're going faster. It's available in close to 20 countries in Europe.
While BlaBlaCar may not always be cheaper than the bus (FlixBus can be super cheap!) it's usually way faster and way more interesting!
6. Traveling Europe by Rental Car/Campervan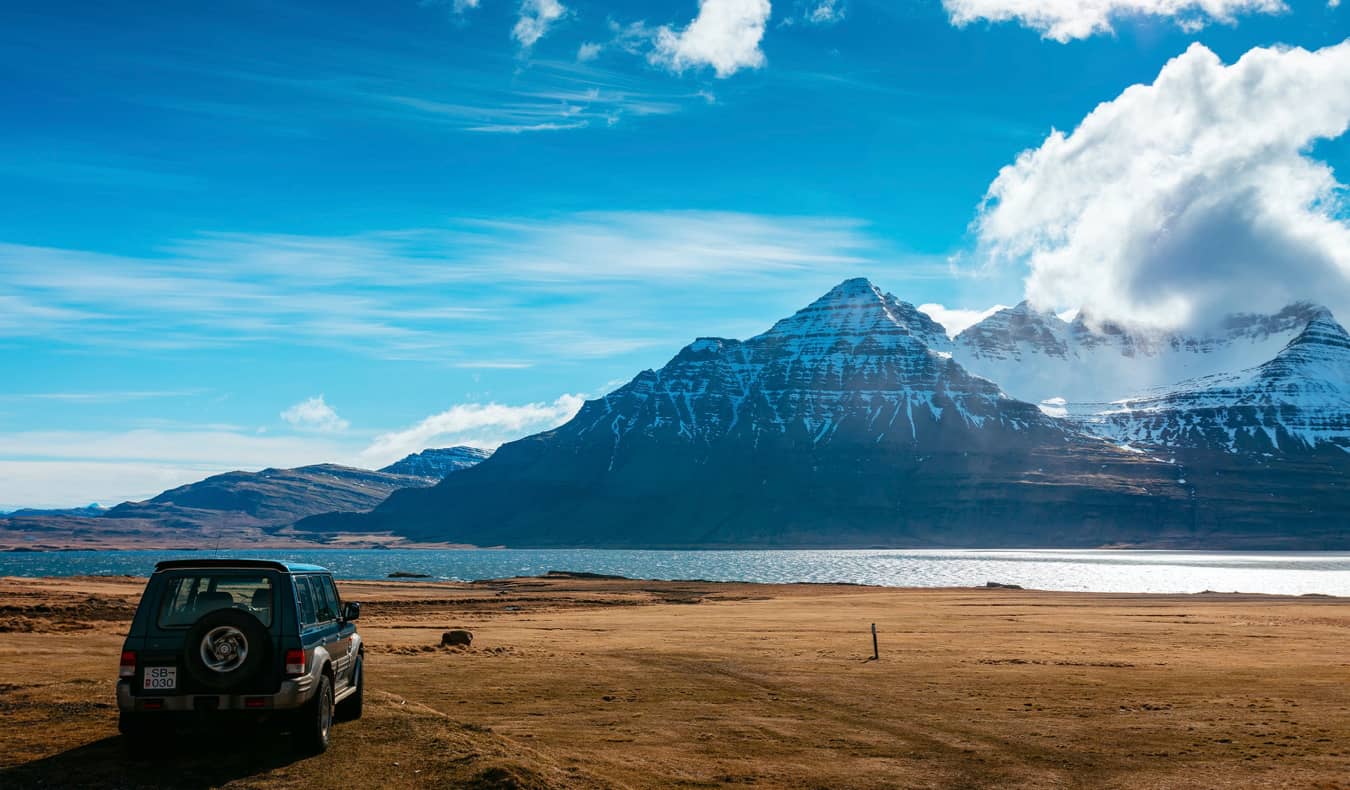 If you're traveling around a single country or small region of Europe, renting a car or campervan might be worth the price — especially if you can split the costs with someone. Car rentals can be found for as little as 25 EUR per day, making it a very affordable way to explore. While gas can be expensive, the border-free Schengen Area makes multi-country trips a breeze.
Campervans are particularly popular in countries like Iceland, Scotland, and Norway since those destinations offer a lot of hiking and camping opportunities. You can find campervans for as little as 60 EUR a day — super affordable when split with a travel partner! Use the app "park4night" to find free (and cheap) overnight parking all around Europe.
Note: Many countries in Europe require foreign drivers to have an International Driving Permit. You can get one in your home country before you arrive for around 20 EUR. (It's essentially just a copy of your license in other languages).
7. The Cheapest Way To Travel Europe: Hitchhiking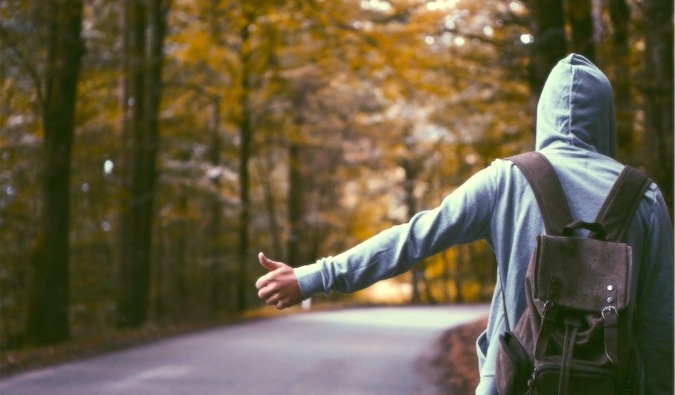 The best way to travel Europe cheaply is to not pay for it at all! Hitching is quite common — and a lot safer than you think. I've met tons of travelers who have done it without incident. I myself traveled this way in Bulgaria and Iceland without any problems.
Just keep in mind that it's important to use your head when hitchhiking. Always trust your instinct and use common sense. Keep your valuables on you in case you forget your bag in the car and never hesitate to text a friend or family member with the license plate before you get in. Write your destination on a sign and look presentable. That will help you find a ride faster.
Use the website Hitchwiki for tips to help ensure you have a fun and safe experience.
The BEST Way to Travel Europe: Mix and Match Your Transportation
As you can see, there are a lot of ways to get around Europe on a budget. But the best way is to MIX AND MATCH YOUR TRANSPORTATION. The key to traveling around Europe on the cheap is to know when to use each one of the listed transportation methods. For short trips, I like trains and BlaBlaCar. For medium-length trips (i.e. half a day), I'll take a bus, BlaBlaBla car, or train. For long distances, I fly or take a high-speed train or an overnight bus.
Too many travelers think it's an all-or-nothing thing. Like one way is always better than the other. That's not true. There's no one way to travel Europe. There are a ton — and you need to know when to use which method.
Ask yourself: What's more valuable? Time or money?
If you have more time, take the slower cheaper routes.
If you have more money and a shorter trip, fly and take the train.
In any given trip, I will take at least four of the above methods when getting around Europe! It's a mix and match kind of thing. One way isn't good 100% of the time.
If you have no preference on how you travel — and you just want the cheapest option (which is usually what I do) — use a website like Rome2Rio or Omio. All you have to do is enter where you are going and these sites will mix and match the various ways to get around the continent for the least amount of money. They will string together buses and trains and planes to construct the quickest trip for the least amount of money.
Remember: no one method works 100% of the time! Mix and match! Do that and you'll save tons of time and money!
Get Your In-Depth Budget Guide to Europe!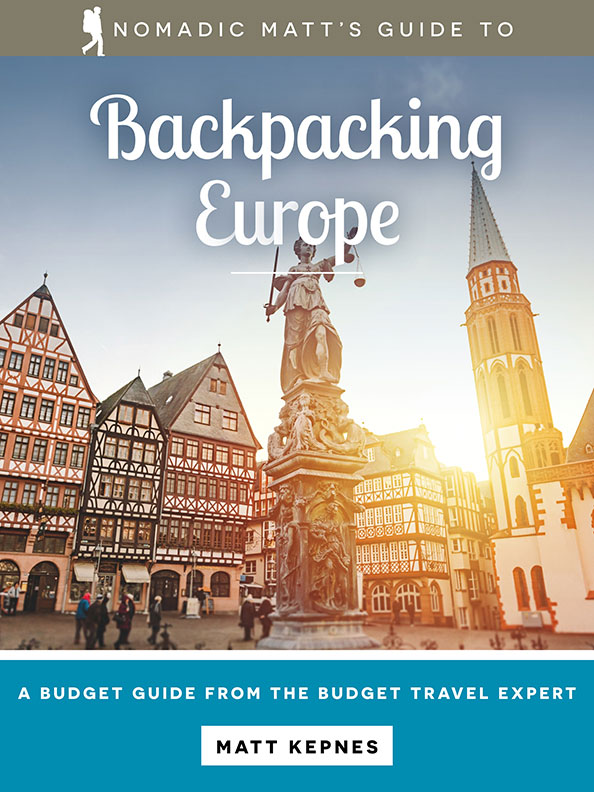 My detailed 200+ page guidebook is made for budget travelers like you! It cuts out the fluff found in other guides and gets straight to the practical information you need to travel while in Europe. It has suggested itineraries, budgets, ways to save money, on and off the beaten path things to see and do, non-touristy restaurants, markets, bars, safety tips, and much more! Click here to learn more and get your copy today.
Book Your Trip to Europe: Logistical Tips and Tricks
Book Your Flight
Find a cheap flight using Skyscanner or Momondo. They are my two favorite search engines because they search websites and airlines around the globe so you always know no stone is left unturned.
Book Your Accommodation
You can book your hostel with Hostelworld. If you want to stay somewhere other than a hostel, use Booking.com as they consistently return the cheapest rates for guesthouses and cheap hotels.
For suggestions on where to stay during your trip, here are my favorite hostels in Europe!
Don't Forget Travel Insurance
Travel insurance will protect you against illness, injury, theft, and cancellations. It's comprehensive protection in case anything goes wrong. I never go on a trip without it as I've had to use it many times in the past. I've been using World Nomads for fifteen years. My favorite companies that offer the best service and value are:
(for everyone below 70) (for those over 70) (for additional repatriation coverage)
Ready to Book Your Trip?
Check out my resource page for the best companies to use when you travel. I list all the ones I use when I travel. They are the best in class and you can't go wrong using them on your trip.
Want More Information on Europe?
Be sure to visit our robust destination guide on Europe for even more planning tips!
Source https://www.euroventure.com/planning/travelling-europe-by-train-need-to-know/
Source https://www.londonbackpackers.com/blog/beginners-guide-to-travelling-around-europe-by-train/
Source https://www.nomadicmatt.com/travel-blogs/cheap-ways-to-travel-across-europe-2/