How one woman planned a 10-day trip to 3 continents with a limited budget and little time off work
How one woman planned a 10-day trip to 3 continents with a limited budget and little time off work
Foto: Day2505/Shutterstock A multi-continent trip can be more accessible than you think.
Travel from continent to continent generally requires more time and money than a domestic vacation.
However, if you plan your own layovers, take advantage of the International Date Line, and fly on small local airlines, multi-country trips can be more accessible than you think.
Here are eight things you need to know if you're planning a multi-country travel itinerary with limited funds and time off.
Scrolling through Instagram, I saw my friend post a picture grinning from Morocco. What? I'd seen her post from the Blue Lagoon in Iceland a few days before, and from London before that. At this point, stopovers in Iceland on the way to Europe are pretty common. But to see my friend hop to Africa after Europe? That's another level of itinerary.
Multi-continent trips are more attainable now that there are travel resources to facilitate hitting several destinations. Airline alliances like OneWorld help you plan multi-continent trips, while the Kayak Explore feature allows you to pinpoint inexpensive flights to exotic destinations.
And there seems to be a growing interest in visiting more continents – Marriott's 2014 travel attitudes survey found that 37% of millennials surveyed had been to all seven continents, compared to 17% of travelers age 35 and up.
Solaire Atallah, an office manager based in Atlanta, Georgia, is no stranger to customized, multi-continent travel. She recently orchestrated an itinerary that hit Asia, Australia, and Hawaii, all in a matter of 10 days. Atallah had to be at a conference in Honolulu by Memorial Day weekend, so she set out to plan her itinerary backwards from Hawaii on May 25.
Atallah left from Atlanta on May 17 and managed to hit three Thailand destinations – Bangkok, Phuket, and Ko Phi Phi – then head to Sydney, Australia, before circling back to Hawaii. She booked each leg separately, and most of the flights were in the $100 and $200 range, with the exception of New York City to Bangkok for $499. To get home, she flew Phuket to Sydney ($164), Sydney to Honolulu ($244), Hawaii to Los Angeles ($250), and then back to Atlanta from Los Angeles ($160).
All told, Atallah spent about $1,400 on flights, but because she tacked on a work conference, she was reimbursed for $500, bringing her total to less than $1,000.
Here are eight things you need to know if you're planning a multi-continent trip with limited funds and days off:
1. Make your layovers work for you
If there's a lesson to be learned from Atallah's Thailand-Australia-Hawaii trip, it's that sometimes you have to make your own itinerary, instead of letting an airline or booking site do it for you.
If you plug your eight desired destinations into Expedia, you might end up with a bargain, or you could wind up with an expensive flight with three stopovers. Instead, make the stopovers work for you by planning them yourself – that's how Atallah was able to fit Australia into her itinerary.
"Most flights from Phuket to Honolulu had long layovers in other countries. So I decided to make my own layover," Atallah said. That's when she decided to add Sydney to the itinerary-between Phuket and Honolulu.
2. Use local travel services while abroad
You should also consider capitalizing on local transport deals when traveling outside the US. Atallah's flight from Bangkok to Phuket was $46 on Thai Smile Airline. (If you're not sure where to find good flights while abroad, Atallah usedVayama. I've also had good luck finding local flights throughKayak.)
And these deals aren't just for flights; Atallah booked a two-hour ferry ride from Phuket to Ko Phi Phi for $9.
3. Travel with someone on a similar budget to cut down lodging costs
Atallah was traveling with a close friend, who had similar travel goals and also needed to stick to a budget. Splitting their lodging equally helped lower costs and allowed them to splurge within their budget.
In Phuket, they stayed at the Wyndham Grand Kalim Bay for two nights in a suite, which came with a private infinity pool on the balcony. The total for two nights was $221, which they split.
4. Learn to love time-zone benefits
This is an especially important lesson if you're working with limited vacation days. Atallah had to be in Hawaii the morning of May 25. She took a non-stop flight out of Sydney at 4:25 p.m., but with the time difference, landed in Honolulu the same day at 6:00 a.m. If that's not making the international date line work to your advantage, I don't know what is.
5. Don't write off destinations in the US
Adding a pit-stop in a US destination you've never seen is an economical way to boost your itinerary. If you're going west, San Francisco or Los Angeles can be seamless additions to a flight plan.
When traveling abroad, it's easy to forget that travelers come to the U.S. from all over the world for a reason. Atallah spent a day in Los Angeles when heading back to Atlanta from Hawaii, simply because it was a convenient way to break up the trip.
6. Stay with family and friends who are locals whenever possible
Atallah has cousins in Sydney, so they didn't have to pay for lodging or even transportation from the airport while in Australia. Not only did this cut their spending, it also meant they had a built-in tour guide for Sydney. Hitting all the hot spots you've read about is a perfectly good way to see a city, but nothing beats a local showing you around.
7. If you're on a tight timeline, embrace the red eye
Atallah was working with four destinations over the course of 10 days, so she wasn't about to waste her sight-seeing time in transit. If you can sleep on planes, try to book all of your long flights overnight.
"All of our flights were red eyes, which allowed us to sleep on the flights rather than wasting day time flying. It also helped with jet lag, since we weren't sleepy when we landed," Atallah said.
8. Use major airports — and use your airline points to get to those airports
Atallah says she uses her credit card for everything, which makes it easy to rack up points. She then uses those points to get to larger airports to fly out of the country, because the international flights out of Atlanta (her home airport) tend to be too expensive. Her direct flight from Atlanta to JFK for this trip was $98.
"I use points to fly to other popular but less expensive international airports in the states, and then buy my flights in and out of the country for almost a third of the price," Atallah said.
Ultimate Guide to Planning a Multi-Destination Trip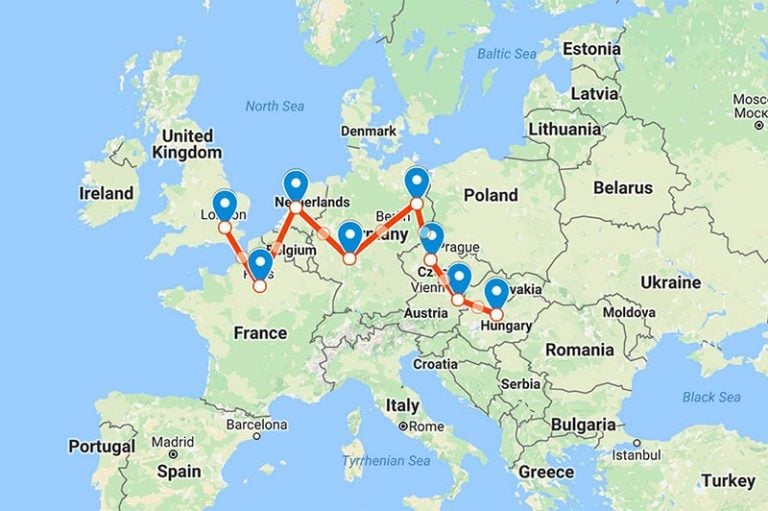 Disclosure: Your support helps keep our site running. We may get a referral fee at no cost to you if you click on our links and make a purchase. Thank you for your support.
The prospect of planning and booking a multi-destination trip can be quite daunting. Such trips are often complicated, the planning takes a lot of time, and you have to get everything to align. In this guide, I will give you my tips on what I do, when planning trips where I visit multiple destinations.
Why book a multi-destination trip?
You'll get to visit more destinations
It should be cost-effective vs flying back home each time between places
It may be more environmental vs separate trips
It'll challenge your planning skills
And finally, you will hopefully have the time of your life
Step 1. Research
The first steps to planning a multi-destination trip will be to do research and decide where you want to go. You'll probably find that your initial plan will always change. Such as when I was planning my Asia trip I originally planned to start in Shanghai and my trip included Seoul and Tokyo, but I ended up not going to any of those destinations and went to completely different places and countries in Asia.
Decide where you want to go
Have a big think about which regions you want to visit and whether you want your trip to be different destinations within a country, or if you'd prefer to visit multiple countries. It's also worth checking in advance whether the country allows short visa-free stays, as this can make your planning and decisions a lot easier. You can use a service such as iVisa.com to help you with this or apply should you need more help.
For guided and specialist tours you can also look on sites such as G Adventures who offer tours for many destinations around the world and these often come with local guides, transport and lots more.
When I decide where I want to go I often get inspired by places I see on Instagram, and that can often lead to me booking a trip that includes destinations that I would never have thought to visit otherwise. You can also read blog posts such as top places to visit, such as my Europe post on cities that are good to visit: 10 Top Cities to Visit in Europe for a City Break
Use Google Maps
One of the first things I do when planning a multi-destination trip, is to look on Google Maps to get a clear picture of where places are in relation to each other. This ensures I can book transportation in the most efficient way. Ie if you are visiting Europe and want to see France, Germany and Austria, then it probably wouldn't make sense to visit France followed by Austria, then Germany, as Germany is in the middle.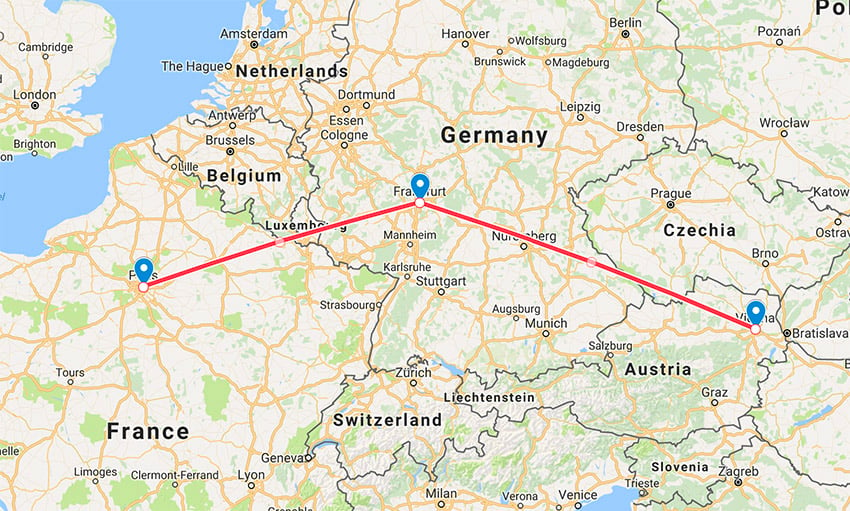 Look at connections between destinations
Flights Comparison Websites – If I am travelling quite far and need to fly I will next look on flight comparison sites such as Google Flights, KAYAK, or Skyscanner and see what the connections are like and whether the flights are affordable and not too long. Using a service such as Google Flights you can search using the Map view or just the Flights View. There are even options to filter on the number of stops, airline, price, flight times and various other options.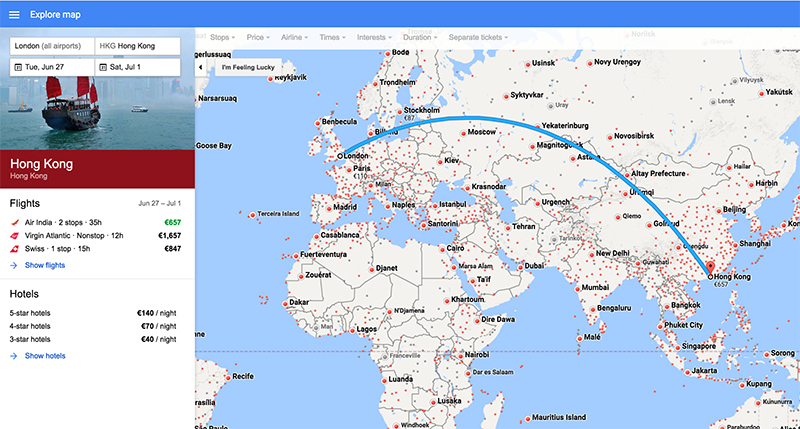 Flixbus – If I am travelling in Europe I also look at the connection options on FlixBus. I have used Flixbus for quite a lot of trips and I find them cheap and provide a great quality service. When booking they have an awesome interactive map that helps you search for routes.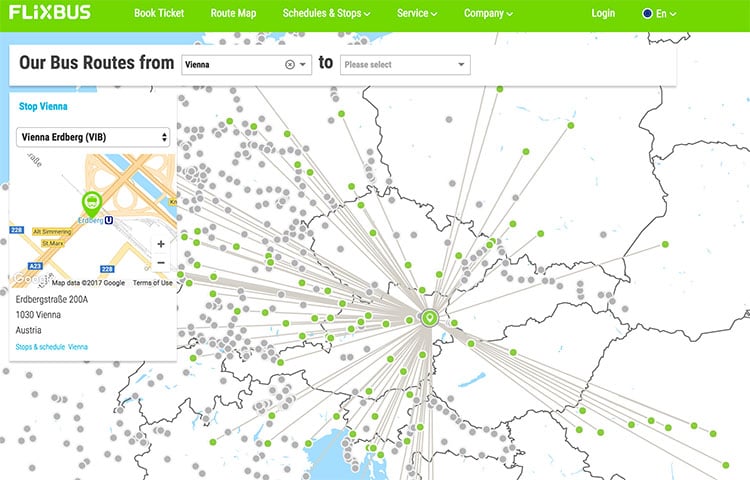 Interrail – If you're travelling in Europe then another popular option to help plan and book your transport is to use Interrail. With their service you can buy train passes that allow you to travel flexibly between 33 countries (40,000 destinations). This might include a certain number of travel days over a time period, such as 7 days of travel over 1 month, or 10 days of travel over 2 months. You could also use that for your major connections and then get local transport or buy individual passes for any additional travel/transport you might need. Interrail isn't necessarily the cheapest way to travel in Europe but is a handy service for multi-destination trips.
Omio – Another way to see what connections are available between destinations is to use a service such as Omio. Omio is more for travelling in Europe, the USA, and Canada, and the service helps you search across different transport options to find the cheapest and quickest routes. You can then book your tickets through them as well if you want.
Step 2. Planning
Now for the planning. Things may and do often change when planning, but you will probably have a good idea on the destinations you want to visit.
Create a Google spreadsheet with your itinerary
Once I've established the route I want, I will then create a spreadsheet using Google Docs, such as below. This spreadsheet will include as many details as possible about the trip, such as:
Dates – Including the day of the week and the actual calendar date.
Location – The country and city, or place, that I am visiting. I also track how many days I will be in each place.
Booking Status – I update this as to whether accommodation and flights are booked.
Flight details – All flight information such as flights times, flight number, duration, baggage allowance, cost etc.
Transfer details – How to get from the airport, bus, or train stop to the accommodation. By doing this research in advance it'll make the start of your trip that much easier and more enjoyable.
Hotel/accommodation details – Make a note of the dates, address, cost, contact number and free cancellation date, which is often possible through Booking.com.
Visa information – Whether or not a visa is required, and I will make a note if it's been arranged.
Below is an example of my spreadsheet/itinerary for Asia. You could also add columns to track who is paying for what when you are travelling with someone else.
Click here for a blank version of the spreadsheet which you can download and use. You could then import this into Google Docs if you wanted to use it online, or open it using Microsoft Excel or similar program on your computer.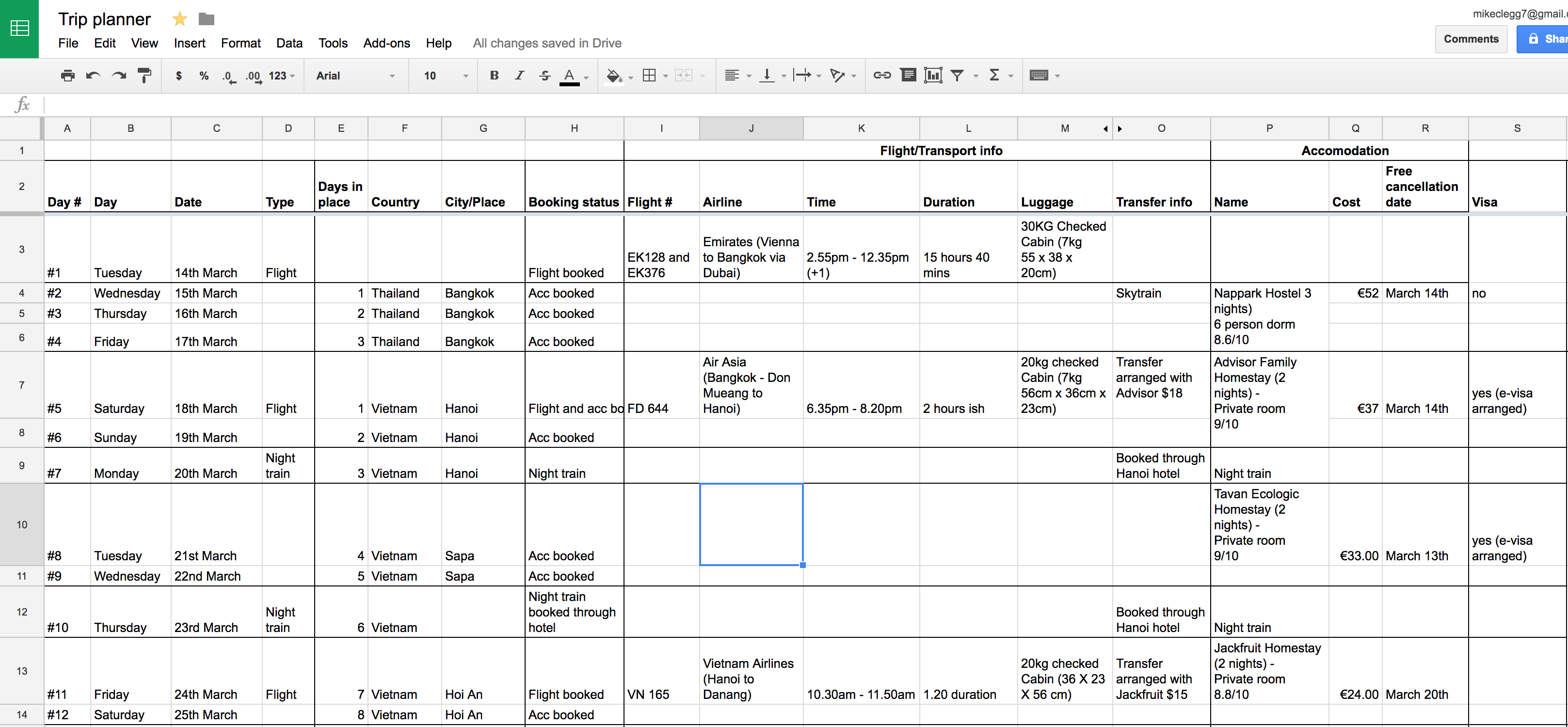 Consider an online tool such as Wanderlog
A free online tool that is helpful for planning trips is wanderlog.com. This allows you to build an itinerary using maps and lists and has been built with a great user experience in mind (this is why we recommend it). There is both an online browser-based version, as well as an app and it's possible to add notes and create lists for different things, such as places to visit, restaurants and pretty much anything else you may want. You can then save this in your profile or share and collaborate with friends too, which makes it useful when planning a trip with friends.
Hopping between places and keeping it affordable
When booking multi-destination trips you can keep it affordable by hopping between places in the most direct route. You can often do this on cheap flights, trains or buses.
For example, if you did a multi-destination trip in Europe which involves Berlin, Prague and Vienna, then you could use FlixBus or trains. The bus between these cities may cost around €19 between Berlin and Prague, and then around €15 between Prague and Vienna. So you see travelling like that is an incredibly cheap way to travel. If you prefer to travel by trains you could consider using Omio, Trainline or Interrail to plan your train travel.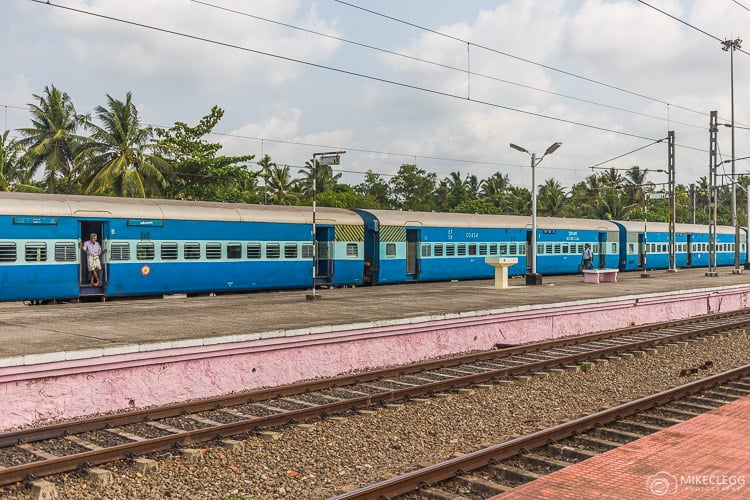 Always book connecting flights through one airline
If you need to book a flight that has a stopover, then try to book through one airline. That way it's the airline's responsibility to ensure you get on the connecting flights.
If you decide to book say one flight from London to Dubai, and then separately book another flight from Dubai to Singapore through completely different airlines, then if you have delays on the first flight and end up missing the second flight, you have less protection and may be responsible for buying an entirely new flight. Along with this added cost, it'll likely be quite a stressful experience.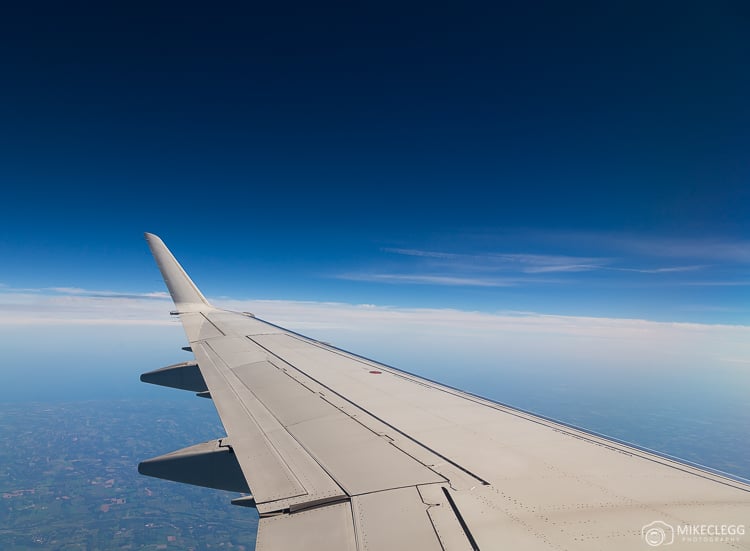 Be wary of delays and cancellations
Flights can often be delayed, so you should always beware of potential delays, cancellations and other things that may come up. So when planning all your connections make sure you leave yourself ample time, so you don't end up missing costly flights or having to rush around unnecessarily. In some destinations such as around Asia, I found there is less passenger protection than in Europe. In Europe, airlines may have to provide compensation for cancellations and delays. Head to europa.eu…passenger-rights to learn more about EU Flight Regulations.
Step 3. Find and book accommodation
There are now so many accommodation options available from hotels, guesthouses, homestays, pet sitting, Airbnb, Couchsurfing and more.
Booking hotels, hostels and guesthouses
I now book almost all my accommodation through Booking.com which I am a big fan of. Benefits to using them include:
Genius discounts for frequent bookers – After around 7 bookings you become a Genius member. This gives you extra discounts and other benefits.
Free cancellation – Many properties offer free cancellation up to a certain date, or sometimes the day before. This makes changing your plans a lot easier and cheaper.
Good filters – There are tons of filter options on the site. Such as price, accommodation type, free cancellation, review score, facilities, and many more.
Map view – If you would prefer there is a map view. I often use this to get a good idea of where the hotel is in the location.
Viewing bookings – In the view "bookings" you can easily see where you are staying from day to day in an easy to read format.
There are a few things that do irritate me about Booking.com even though I use them a lot.
Unless you turn them off you will get lots of emails trying to make you book. I recommend turning these off in the settings.
They put unnecessary pressure on you, saying that x number of people are currently looking at the property. I find this super annoying and wish I could turn that off.
They sometimes show properties that no longer have rooms in a "Just Missed It" fashion! I personally don't see the point in this other than to annoy me.
Despite these things, I still definitely rate them as one of the best providers.
Hostels through Hostelworld
Hostels offer a cheap way to travel and will often include accommodation options where you stay in a shared dorm. These can be crazy cheap such as £5 (or $5) per night depending on your destination.
If you're looking to stay in a hostel then as well as using booking.com you could look on a service such as Hostel World. On their site they list of 11,000 hostels across 2000+ cities so you should find plenty of good options. Another benefit is that you can read reviews from other guests and generally if they have lots of reviews with a good average score then it might mean you've picked a good option.
Apartments through Airbnb or VRBO
Another popular option for accommodation is Airbnb. These are private properties that people rent out and could be a house or flat. You can find properties where just a single room is available, or where the entire property is available. When checking in you will then arrange with the host a time, which can vary a lot as the host may have a normal 9-5 job. I have stayed in several properties with Airbnb and they were nice, clean and it was pretty easy to arrange everything. Another similar option where you can book apartments is VRBO/Homeaway.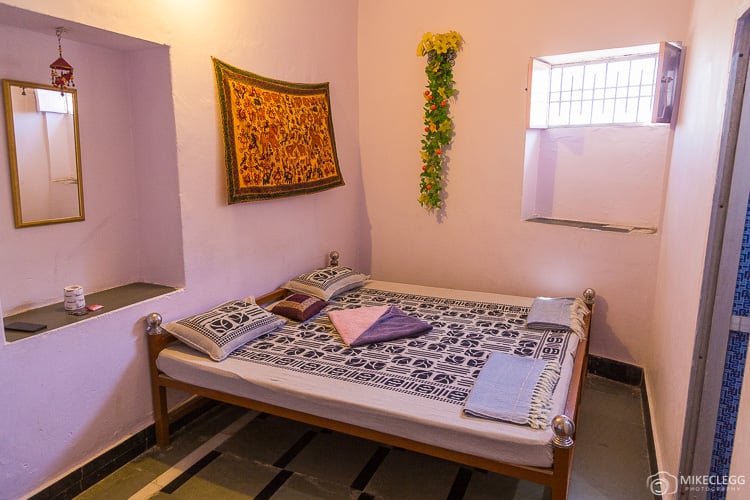 For hotels and Airbnb apartments you can use our map below to start your search. Use the box on the left to change your destination.
Disclosure: We get a commission at no cost to you if you book via our links.
House swap, pet sitting and other options
Other accommodation options which may be good include house swapping, pet sitting or Couchsurfing. These aren't options I've tried yet. If you have tried them please leave a comment as I'd love to know your thoughts.
Here are some websites that produce such services:
– This site is where you exchange your home with someone else, so you get to see their destination and they get to see yours and you both save money doing so. – Trustedhousesitters allows you to stay somewhere for free and you look after their pets in exchange. – Couchsurfing is where somebody allows you to stay for free at their home. A good post with Couchsurfing tips is Ultimate Guide To Couchsurfing: For Hosts & Surfers.
Step 4. Planning activities and things to do
Planning your activities and things to do in advance can save you lots of time, and can also ensure that you see all the highlights and best attractions in the destination.
You can find things to do and activities through some of the below sources:
Guides books – You can often rent these from libraries or buy your own.
Blogs and online websites – Such as this travel website. We have lots of "best things to do" articles for various destinations around the world, but also use your preferred search engine to find lots more ideas.
Tours and Activities – We recommend searching and booking tours and activities through Viator or GetYourGuide who have thousands of options for most destinations around the world. These also come with customer ratings, free cancellation up to 24 hours before and their booking process is also extremely user friendly. Note that we do get a commission if you book using our links, but we are also their customer and use their service ourselves.
Your accommodation – Often accommodation providers offer suggestions of this to see and do and this has the benefit of being local knowledge too.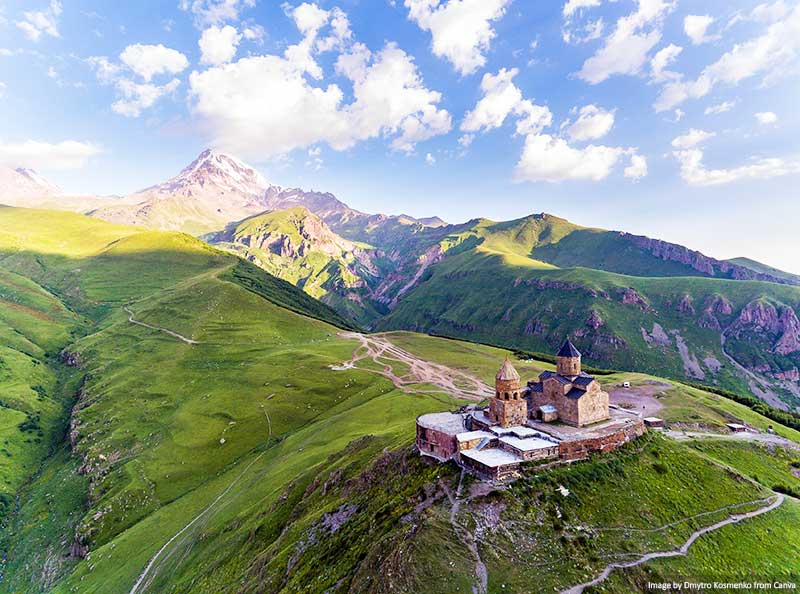 Step 5. Share your itinerary with friends and family
Once you have everything planned you should share your itinerary with your friends and family. This is so that they know where you are throughout your trip. If you are using Google Docs to plan, and then you share the document, then any changes you make will automatically be updated and viewable in the shared document. If you don't use Google Docs then forward any flights, accommodation and anything else important to them via email.
Guides and specialist tours
For guided and organised tours then check out G Adventures who offer some great options for destinations around the world. From multi-city trips in Europe to multi-day tours around Canada, South America, New Zealand and many more places. These often come with accommodation, transport, certain meals and tours included.
Multi-destination trip ideas
Here are some ideas for multi-destination trips
Summary
Going on a multi-destination trip is one of the best ways to travel and see lots of places. Such trips are extremely easy in Europe and Asia due to fantastic and affordable connections.
Ready to book? Search for:
Mike is a traveller, photographer, WordPress developer and the creator of TravelAndDestinations.com. He started this website so as to share his experiences and tips with travellers. He is from the UK and has travelled to many places around the world. He loves to shares his pictures and stories through Instagram and this website. [Read full bio]
If you would like to write a guest article so as to raise your profile then please get in touch.
Noticed a mistake? Let us know.
Related Articles
5 Best Ways to Travel Around Europe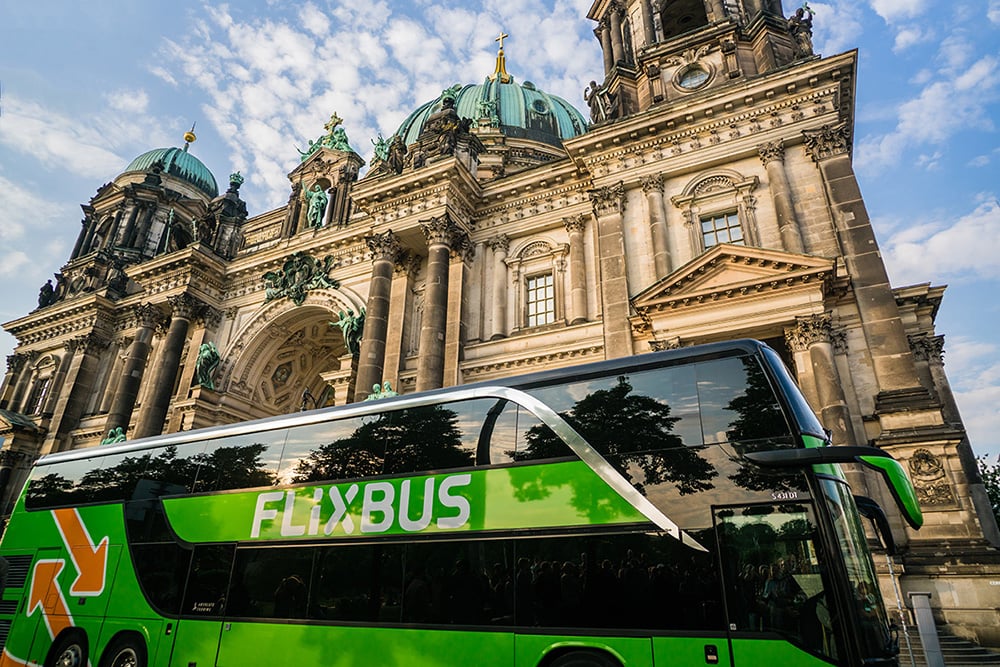 Why Choose Flixbus for Cheap Bus Travel in Europe?
Want to Travel and See More of the World? Here's How…
You may also like
Accommodation
Accommodation provided through our partners. We may get a commission at no cost to you.
Tours & Activities
Tours and activities provided through our recommended activity partner. We may get a fee at no cost to you if you book something. Your support keeps this site running so a huge thank you for your support.
6 of the best European multi-country trips to book now
With its plethora of cultures to experience, its compact size, and its efficient transportation network that includes international trains, highways, and flights, few places make it easier—or more enticing—for travelers to explore multiple countries in one fell swoop than Europe.
Not sure how to plan a multi-country trip? No worries; the best way to see multiple countries in Europe might just be by joining a group tour. Expert and experienced tour guides can handle every last logistic required to get you from place to place—and help you get acquainted with the customs of each country along the way. Sound exciting? (We thought so.) Here are six multi-country trips to consider.
1. ​​Italy & Greece
Ancient history, awe-inspiring architecture, and stunning natural scenery make Italy and Greece one of the best multi-country trips on the map. In Rome, imagine the sound of roaring crowds inside the Colosseum as you stroll through its stands. In Athens, picture ancient Greeks paying homage to their patroness, the goddess Athena, while exploring the Parthenon they erected in her honor. In addition to getting a history fix, visitors to Italy and Greece can feast on traditional Mediterranean foods (pasta, baklava, and moussaka—oh, my!), visit local wineries, and relax on some of the planet's most breathtaking beaches in Greece.
2. England & France
Together, these two countries—and their cosmopolitan capitals, London and Paris—make up one of the best multi-country trips for travelers who crave modern fashion, food, art, and culture. (Okay—and thrilling history, too.) In the English capital, travelers can visit icons like Westminster Abbey and Buckingham Palace, explore exquisite shops along Oxford Street, watch shows in the West End, and sip smooth, frothy stouts at some of London's best pubs. Across the English Channel in Paris, treasures like the Louvre and the Eiffel Tower—not to mention countless chic cafes and brasseries—await. Don't leave without taking an evening cruise along the Seine, or wandering through the impeccably manicured gardens of Versailles.
3. Portugal & Spain
These neighboring nations on Europe's Iberian Peninsula make for one of the best multi-country trips for travelers who love people-watching in sunny plazas, eating their fill (and then some) of succulent seafood, and lingering over bottles of bright, crisp wine late into the night. They can do all that on our Grand Tour of Portugal & Spain: Porto to Barcelona. Highlights include viewing the terraced hills and historic buildings of Porto from aboard a Douro River cruise, tasting your way through Lisbon's Time Out Market (grab a few extra pastéis de nata to go), touring a Spanish cork factory in Seville, visiting an olive oil farm in Granada—and so much more.
4. Scotland & Ireland
One of the top multi-country trips for anyone who loves literature, music, tales of life in the Middle Ages, and bucolic coastal landscapes is a two-in-one visit to Scotland and Ireland. (And did we mention all that Scotch whisky?) Travelers on our Highlights of Scotland & Ireland: Edinburgh to Dublin tour can follow in the footsteps of literary giants like Sir Walter Scott and Oscar Wilde, visit a Sottish museum to see medieval suits of armor up close, and, in Ireland, revel in the beauty of the otherworldly Burren and the soaring Cliffs of Moher.
5. Germany, Switzerland & Austria
When it comes to fairytale-caliber castles, wide-open mountain scenery, moody, Gothic architecture, and hearty, stick-to-your-ribs dishes—and let's not forget the beer!—few multi-country trips deliver like a tour of Germany, Switzerland & Austria. Some unforgettable experiences that await travelers in this trio of European countries include riding a funicular to Heidelberg's rose-colored castle for sweeping city views, cruising along the calm waters of Switzerland's Lake Lucerne, and sitting down for a live performance of Mozart's music in Salzburg.
6. Norway, Sweden, Finland & Denmark
If you ask us, visiting multiple countries in one trip is an ideal way to experience variations of the smart urban design, locally sourced cuisine, bold sartorial style, and wild natural beauty that make the nations of Scandinavia so alike, yet unique from one another. On our Scandinavia: The Capitals & the Fjords tour, travelers can cruise through Norway's majestic fjords, marvel at Oslo's modern art and architecture, sample new Nordic cuisine made famous by Danish chefs, and see inside Stockholm's city hall, which plays host to the annual Nobel Prize banquet. Travelers are sure to return home from this far-flung corner of the world feeling inspired.
Ready to hopscotch across Europe? Check out our multi-country tours, and tell us about the European countries you dream of visiting on our Facebook page!
Source https://www.businessinsider.com/how-to-plan-multiple-country-travel-on-a-budget-2018-6
Source https://www.travelanddestinations.com/ultimate-guide-to-planning-a-multi-destination-trip/
Source https://www.goaheadtours.com/travel-blog/articles/best-multi-country-trips-to-book-now