How Much Does It Cost to Travel Around the World?
One of the most popular questions we get asked is how much does it cost to travel around the world. This was our biggest question too, before we decided to take a big trip like this.
It costs a lot less than you probably think. Traveling long term, several months or longer, costs a lot less per day than what you might normally spend on a typical 10 day overseas trip.
There are a lot of factors that influence how much you will spend…which countries you visit, the types of accommodations you stay in, how often you move between cities, your mode of transportation, and how many tours and activities you do. In this post, we will shed some light on the costs associated with around the world travel, and give you a ballpark estimate on what to expect if you have plans for a trip like this.
Table of Contents
Factors that Influence the Cost of Long-Term Travel
The Countries you Visit
If you spend a lot of your time in developed countries (Europe, Australia, New Zealand, and Japan) your costs will be very high. In Europe and Australia, per person costs average $125 per day. For our family of four, we averaged $350 per day in these countries.
Asia, Africa, and South America are cheaper. In places like Cambodia, India, and Nepal, you can spend as little as $50 per person per day and still eat well and stay in nice accommodations. Our family of four averaged $185 per day in Southeast Asia, $180 per day in Nepal, and $155 per day in India.
Planning your trip such that you visit more countries with a lower cost of living will help you keep your expenses down. And that is what we did, while making sure they were still countries we were interested in visiting.
During our 13 months of travel, we spent nine of them in Asia. We also spent six weeks in Southern Africa. These countries are on the cheaper end of the scale. We limited our time in New Zealand and Australia to seven weeks and we limited our time in Europe to just five weeks. All of these are on the more expensive end of the scale. We also knew we could travel back to Europe in the future more easily than we could Asia because of the travel distances from where we call home.
A budgeting resource we used is budgetyourtrip.com. This is a good resource if you want to get basic daily expenses for each country. Simply type in the name of the country and you will get an estimate of the average daily cost to visit that country. This is just an estimate, but it gives you a starting point of how much you can expect to spend in each country.
Mode of Transportation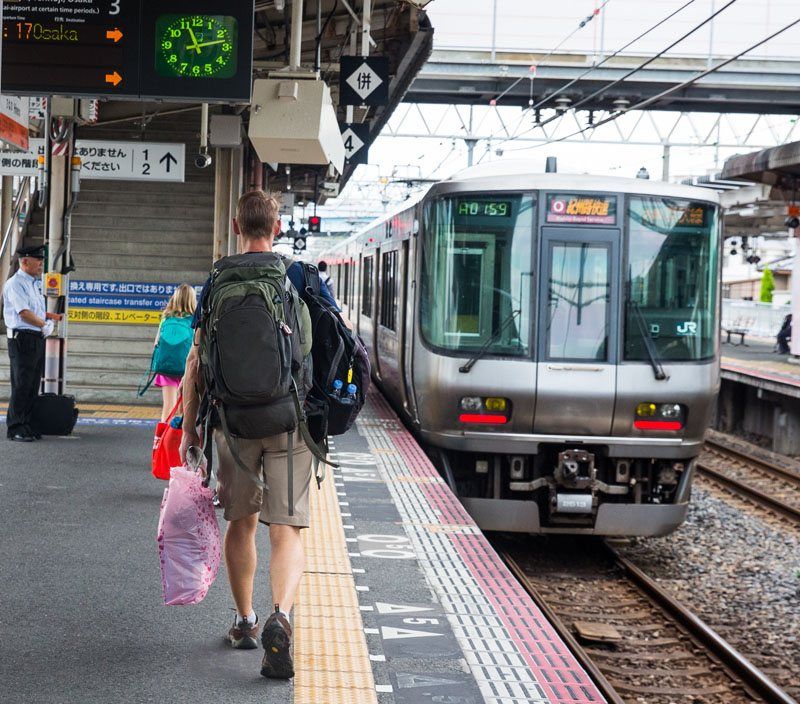 Your primary mode of transportation will have a huge impact on your budget. Plane flights are the most expensive, whereas bus travel is extremely cheap. If you really want to keep your budget low, limit your flights and fill in the gaps with bus and train travel.
But remember, you get what you pay for. Bus travel is a very cost effective way of traveling, but it's also slow and can get incredibly frustrating. When you are traveling long-term, you have the luxury of time, so adding in a day for travel between Bangkok and Chiang Mai may be worth the savings over the airplane flight.
What We Did:
In Europe, we traveled through Italy on the train and occasionally used the public buses. Once in Germany, we rented a car simply for the convenience of touring Bavaria.
While in Southern Africa, we rented a car for the entire six weeks we were there. We drove a lot, but saved a ton of money since we didn't have to book flights for the four of us.
While in Asia, we booked airplane flights for our longer hops and filled in the gaps with bus travel. We did take an occasional flight out of convenience. For example, to travel between Laos and Cambodia, it was going to be two bus journeys taking over 24 hours that would have cost just a little bit less than a plane flight. In circumstances like these, it was a no-brainer to take the flight.
We toured New Zealand from bottom to the top in a car, our best road trip ever. In Australia, we primarily traveled by car but we did fly between some destinations.
All in all, over our 13 month journey, we traveled on 90 buses, 56 trains, and 44 airplanes.
Pace of Travel
The more frequently you change location, the more money you spend. Every time you transfer to a new place, you have to spend money on transportation, which increases your daily expenditures.
Many people, when they travel for a year, hop from place to place about every week or two. Some stay a month or longer, really getting to know a place. And, since there are no transportation costs during this time, expenses are usually very low.
The slower you travel, the lower your daily costs.
What We Did:
We were different. We moved very frequently, averaging just three days per city. In 396 days, we slept in 149 different places. Our costs were higher because we moved so frequently.
For us, it was worth it. This was a once in a lifetime opportunity and we wanted to see as much of the world as possible. It was exhausting and we were burnt out towards the end of the year, but I'd do it exactly the same again.
Type of Accommodations
Accommodations can easily be one of the biggest ticket items in your budget. So saving money here saves a lot of money overall.
During long-term travel, most people stay in two or three star accommodations, hostels, or apartment rentals. If you are traveling solo, hostels are usually the most economical, because you can rent a bed for the night instead of an entire room for the night. The downside is that you will be sharing a bedroom and bathroom with other people. But on the flip side it provides a social environment for meeting other travelers.
Hostels and apartment rentals typically provide kitchen access. So you can save even more money by preparing your own food when staying in these types of accommodations.
Of course, there are always exceptions to the rule, but accommodations in order of least expensive to most expensive are:
Couchsurfing
Camping
Hostels
Long-term budget rentals
Low-budget hotels and B&B's
Midrange hotels and B&B's
Luxury hotels and B&B's
When planning your travels, it's easy to say that you will just stay in low budget, economical places 100% of the time. But every once in a while, it is really nice to splurge. After going budget for so long, those little extras you get at a better place will really, really seem nice.
If you are traveling as a family, hostels usually are not more economical, since they charge per person. We had much better luck in bed and breakfasts, cheaper hotels, and apartment rentals.
Another way to keep costs low is to combine your transportation costs with accommodation costs. Booking overnight trains and buses are great ways to save money.
What we did:
Primarily, we stayed in 2 to 3 star bed and breakfasts and homestays. A homestay is basically a room in someone's house that is set up similar to a hotel room. These were great because we got more personal attention, they were flexible with keeping all four of us together in the same room, and sometimes they would cook us dinner (for an extra fee). And it was an opportunity to immerse ourselves in the local community and gain a better appreciation of how the locals lived.
Most of the time, we all slept in one room. This really kept costs down, since we only had to pay for one room. In Asia, if we asked, hotel staff were usually accommodating in adding cots or extra mattresses to the room. It took some adjusting being together all of the time, but it was one of the main ways we saved money.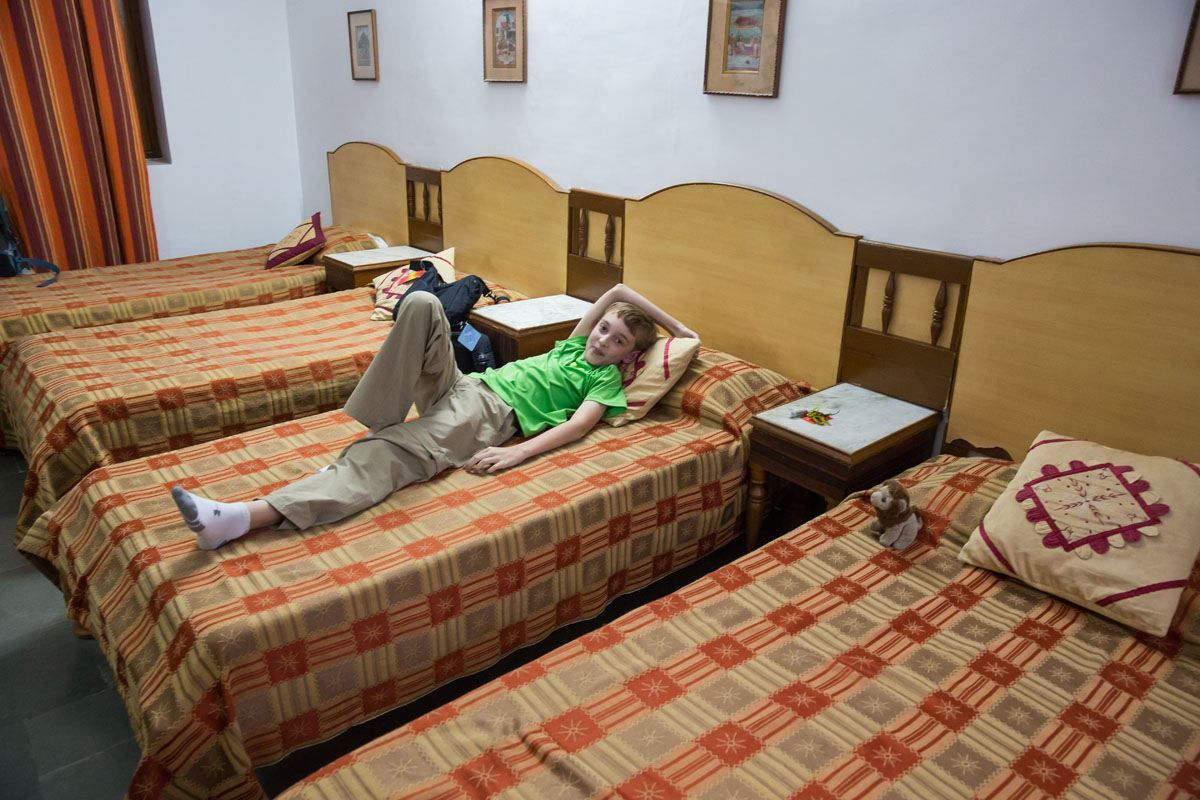 Every once in a while we did splurge, either to have access to a hotel pool, have a great view (a watering hole with elephants in Botswana!), stay in a unique hotel (silos in New Zealand), or get a dose of luxury (a villa in Bali for our wedding anniversary). But places like these were few and far between for us on our trip around the world.
Food is another item that adds up fast on the trip budget. If you are really trying to keep costs down, minimize your visits to restaurants and maximize your visits to grocery stores. Preparing your own meals will save money.
Dining out every day gets expensive, even in cheaper countries. Alcohol, even just a glass of wine, can start to break the budget.
Eating the local food is much cheaper than dining in restaurants that serve a western menu. Sometimes, your best bet for good, cheap food are the street food stalls. Just pick a place that gets a lot of business and always seems to have a line to avoid a case of food poisoning.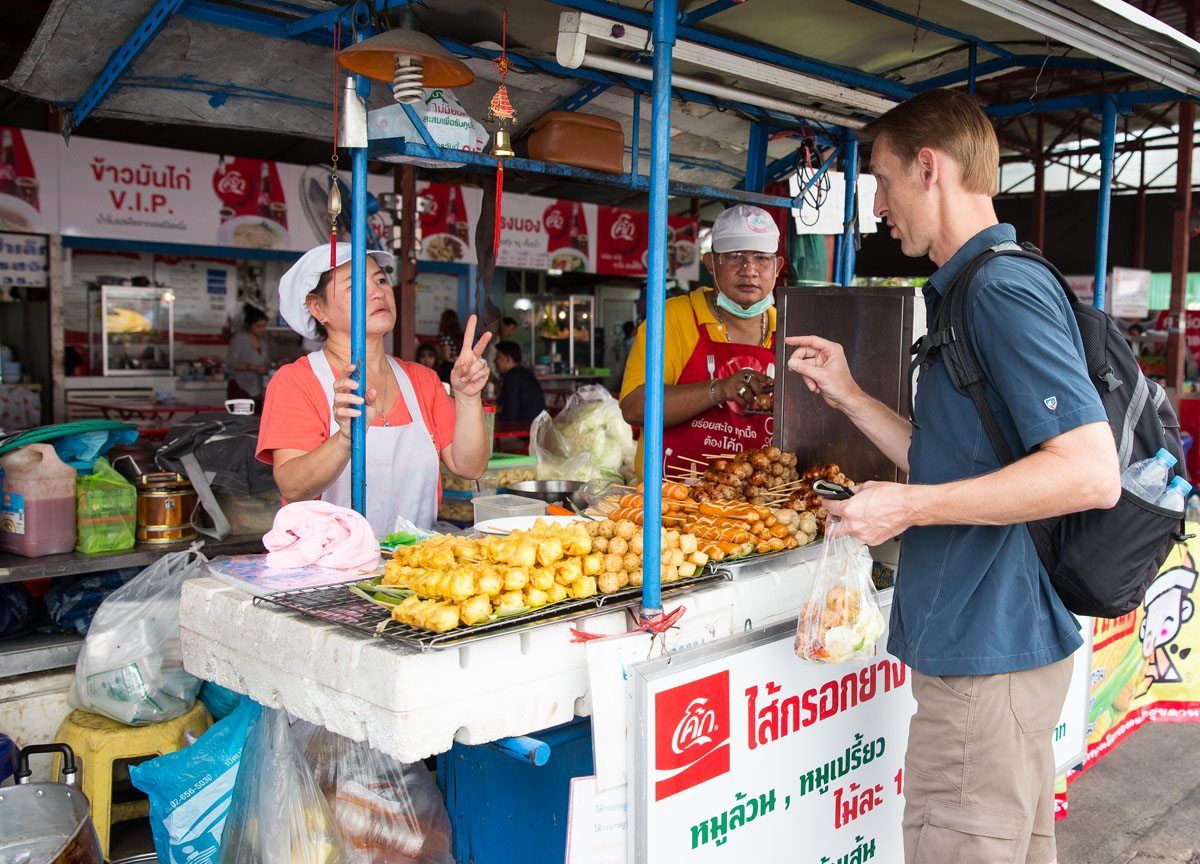 Activities, Tours, and Multi-Day Excursions
This is the fun part of traveling and yes, you do have to budget for it. Museum entrance fees, guided tours, zip lining, surf lessons, concerts, and excursions all need to be accounted for in your budget. So, how much do you need to add?
That's a tough question. The answer depends on what you like to do. Hiking can be an inexpensive way to explore a place. Exploring a city on your own and visiting the free museums is a way to go sightseeing for the least amount of money. Add in a little bit of money for those other must-see sites. Once you start adding in activities such as food tours or adventure sports your costs will really go up.
Budgeting for activities can be very difficult because in most circumstances, you are not going to know what you want to do until you get there. And you do not want to fall into the trap of not doing anything because it will cost you money. Just remember why you are traveling in the first place.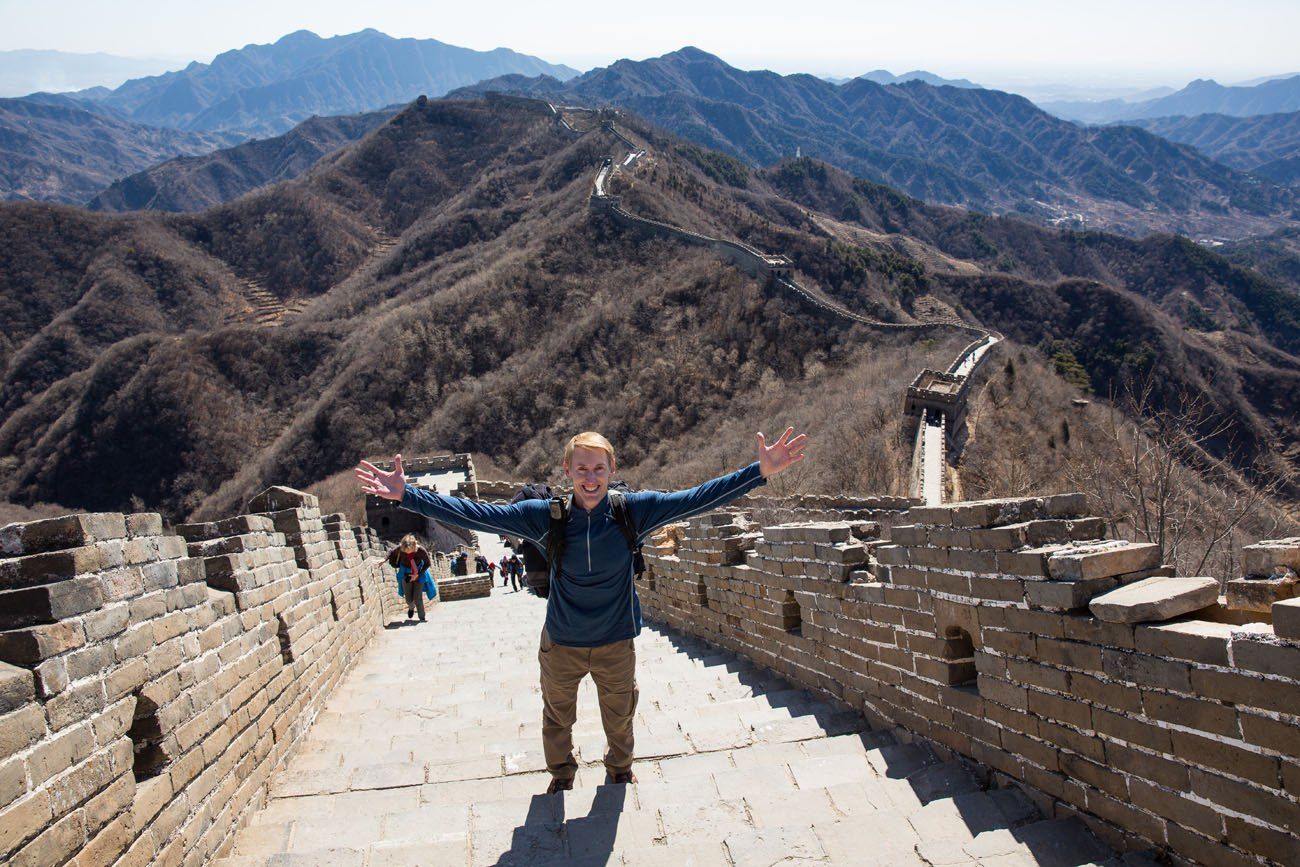 If you plan to do a big ticket activity, such as going on safari in Africa, trekking in Nepal, or taking an expensive, multi-day excursion, put this money aside so it will be easier to manage your normal daily expenses. Most likely, these are activities that you are budgeting for during the planning phase anyway.
If there is something that you really want to do, then do it. You'll regret it later if you don't. Just balance out the cost of the activity with your other expenses. Find cheaper places to stay, cook more of your own meals, etc.
What We Did:
One of the main reasons we stayed in cheaper accommodations and took more buses is so that we had the money to spend on activities. We wanted to experience as much as possible. That meant if some amazing opportunity presented itself, we took it.
Now, that doesn't mean we did every single thing we wanted to. We did have to pick and choose quite a bit. And if we spent money on an expensive activity, for the next day or two we had to find cheaper food options to make up the difference.
We also felt like we would get more out of the activities than nicer accommodations, creating lasting memories of our travels. Turns out that some of our budget accommodations and cheaper food options created lasting memories as well. So it was a win-win right?
Those Miscellaneous Fees
Unavoidably, you will spend money on miscellaneous fees, such as visas on arrival, souvenirs, laundry, replacing worn clothing, buying new gear, and for other unaccounted items as you travel. Many people advise having between $1,000 and $2,000 set aside to be used in these circumstances.
Pre-Trip Expenses
Unfortunately, there are more expenses to consider: those upfront costs that you will spend even before you set foot on that first airplane. These costs include plane flights, vaccinations, visas needed in advance, travel gear, travel insurance, health insurance, homeschooling materials, etc.
So, How Much Does it Cost?
In general, you should expect it to cost between $25,000 to $35,000 per person to travel around the world for a year. This rough estimate comes from reading travel budgets of other bloggers, various travel planning resources, and our own experience.
This is just the midrange. Yes, you can absolutely travel for less than $25,000 per person for an entire year. Many people have done it and written about it. Or, you could spend more for luxury, traveling for $50,000 to $60,000 or more per person.
The bottom line is that if you are a solo traveler, you should be able to travel the world for $25,000 for one year (that's just over $2,000 per month, $66 per day)!!
Want to travel the world as a family, like we did? Try to do so before your kids turn 12. Most travel expenses, airline fees, activities, etc., are cheaper for kids under 12 years of age.
What's Next?
If you are considering long-term travel, your next steps are to come up with a basic itinerary, determine your traveling style, and start making your travel budget.
Here are some more articles that can help you as you plan your around the world trip:
Or, check out our entire page devoted to around the world travel, including planning your trip, what to expect on the road, and what it is like to finally come home.
If you have questions, comment below or send us an email.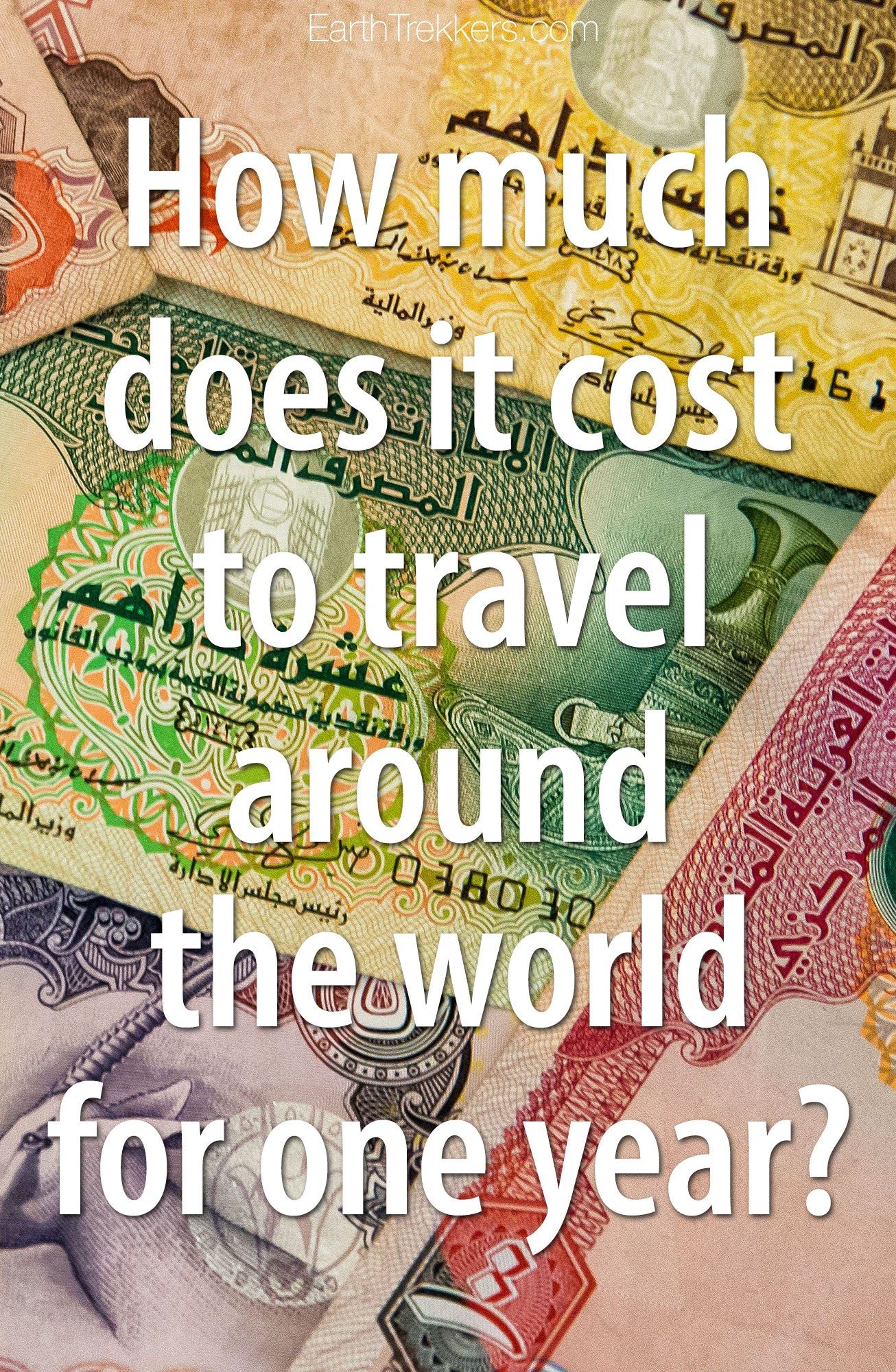 All rights reserved © Earth Trekkers. Republishing this article and/or any of its contents (text, photography, etc.), in whole or in part, is strictly prohibited.
Related Posts
Comments 62
Wonderful blog, ive learned quite a lot from your travels and look forward to more..hope to finding more of your adventures online. Take care and safe travels for us all
Denny in Colorado
Were you able to take advantage of points and miles during your trip? I'm wondering how useful it would be to try and stockpile points ahead of a RTW trip. We like using hotels.com whenever possible as it is one night free every 10 paid nights.
We did, but just a little bit. We had some hotel points that we used while on the around trip. And you would think that we would have racked up a lot of miles to be used later, but we flew a lot of different airlines and it never amounted to much. That's a great deal on hotels.com! Cheers, Julie
Hi guys,
Love the blog. I'm hoping to go on a RTW trip soon and would love some advice re handling cash/ currency. How did you manage paying for for things/ withdrawing money each time you moved between countries, without incurring multiple bank exchange fees etc? Any tips on the best way to handle currency/ reduce expenses would be great. Thanks
Hi Beth. It is exciting to hear that you are planning a RTW trip! We used a credit card whenever possible. We found a credit card geared towards travel that didn't have any foreign transaction fees and a very minimum currency conversion fee. It also had a rewards program that gave us cash back that could be applied towards travel expenses. As for withdrawing cash, we setup a Charles Schwab checking account that doesn't have any ATM fees and reimbursed us for the fees from the bank that operated the ATM. We only used that ATM card. We would move money into that account a little bit at a time. That way our primary bank account was never exposed at an ATM machine. Remember to always submit travel notices to your financial institutions so they know which countries you are in and don't cut you off by mistake.
Thank you so much for putting this amazing blog togeather. I'm from India and me and my wife, we are planning our first europe tour. We plan to visit London, Paris, Lucerne and Zurich (as per the travel Itinerary) in the month of May this year. I liked your travel advice…
Maybe our next trip would be on our own…
Let me know if you have any advice for us..
Many thanks,
Raymond
Hello Raymond. That sounds like a great introduction to Europe. We have more information about each of these places which you can see by clicking these links:
I included the link to the Jungfrau area because we loved this place and it is worth it, if you have 3 or more days to your itinerary. May is a beautiful time to visit Europe. I hope you have a great time!
Awesome blog and information!! A couple of questions, do you or your husband have jobs that you had to leave to travel? Icant do a year bc my job wouldnt allow it but I do get 2 weeks off for Christmas and I can take my vacay around that time ( 2 more weeks) making a month long travel excursion.
What do you recommend in Europe during that time for someone who is a solo female traveler, specifically any place thats warm in December.
I would love to spend that month in Italy, Spain, Portugal, and France. Is that too many places to really experience each one? Are those countries warm in Dec?
Also, how much do you think it will cost? Im thinking of mostly 2 or 3 star hotels or Air bnbs or bnbs., no hostels.
One issue I have is that I have been to Italy, in Milano, and I had the worst experience at the train statiom literally no one spoke english bc of that i got on the wrong train fell asleep and got robbed now im paranoid to travel by train, and buses are fine but take too long. Would bus travel eat up too much of my time?
Hello Marie. I worked as a Physician Assistant and Tim worked in the Aerospace industry. To travel around the world, both of us quit our jobs (and sold our house and cars and put everything else in storage). It was a tough decision but it was also one of the best decisions we made in our lives.
The southern area of Europe (the same countries you mention, plus Greece) will be the warmest area of Europe in December. However, it can still be chilly in some spots. On the website Holidayweather.com, you can get temperature and rainfall averages for these countries to help you pick the warmest, driest ones to go to in December. With one month, I would pick one to two countries on your list. You could easily spend a month traveling through Spain or Italy. It's a wonderful experience to travel slowly through a country for a month or longer, getting to know it, but I also realize the appeal of seeing a bunch of different spots and different countries.
You could spend two weeks traveling through Portugal, then two weeks in Spain, traveling to Seville, Malaga, Granada, Valencia, ending in Barcelona. Or, you could turn it into a cities trip, doing Lisbon -> Seville -> Barcelona -> Nice -> Florence -> Rome. These are just 2 ideas but there are many more ways to travel through southern Europe with one month.
As far as pricing, prices will be cheap the first 2 to 3 weeks of December and then get a lot more expensive in and around Christmas and New Years. 2 to 3 star hotels could range from $50 to $125 per night (depending on the time of month), hostels will be cheaper. A man tried to scam us in an Italian train station too. We learned it is best not to accept help from anyone other than the train staff. We traveled by bus in Italy and didn't have much luck with that…sometimes the bus didn't show up for hours. But other than that one experience on the train in Italy, we have had great experiences on the trains in Europe, and in Italy too, and recommend it as the primary way to get around. It helps to learn a little bit of the local language, but in train stations, and throughout the cities in Europe, there should be enough people who speak English that they can help you out.
I'm extremely impressed with your writing skill as well as the layout of your blog. it's awesome to have a website, Thanks for sharing it with people
How Much Does A Trip to Europe Cost
When you hear the word Europe, you will probably imagine the Eiffel Tower in Paris, Stonehenge in England, the Colosseum in Rome, the Acropolis of Athens, and the Neuschwanstein Castle in Germany, to name a few. In a nutshell, there are so many places to visit and things to experience in Europe. On this note, how much does a trip to Europe cost these days?
Cost of a European Trip
Apparently, it is very challenging to give a ballpark estimate for any travel expenses since there are a lot of things to consider. Europe trip cost is no different. You have to factor in the number of days you will be staying , the cost of airfare, the choice of accommodation, and your itinerary, to name a few.
However, $5,000 for five to seven European countries for a month would be a decent estimate for a solo traveler. This could even be way too much if you spend more time in the eastern part of Europe.
Cost Breakdown
Since the cost of a European trip varies based on different factors, let us assume that you are traveling alone . With that said , here is the cost breakdown for the trip, with an emphasis on individual costs so you can adjust your budget based on how much you want to splurge .
T he cost will depend on where you are flying from , your country and city of destination, and which airline and seat class you choose. A round trip ticket from the US to London, like Heathrow-JFK round trip economy class by British Airways for the month of June, sells for around $650 . However, it costs way more at Delta Airlines for the same flight details at more than $2,100.
If you want to get the cheapest rates, fly around in the winter months when airfare prices can be as low as $200 to $400.
The cost of accommodation depends on where you want to stay. You can choose among dorm beds, hostels , or hotel s .
The expenses may range from $10 to under $100 per day , with hostels being the most affordable at $10 to $15, obviously . On the other hand, cheap hotels in France, for example, can range from € 22 to €75, or around $27 to $91 per day.
R estaurants in Europe can be a bit expensive . However, there are cheaper options like food stores, fast-food restaurants, or cafés that offer affordable meals , as well as, bars if you want to drink.
For this part, you can spend at least $30 –$55 per day if you are willing to not overindulge .
Day trips and attractions
These include entrance fees to museums and other must-go tourist destinations. Most of the museums are free, but those with entrance fees range from $10 to $20.
I n the Netherlands, the Van Gogh Museum has an entrance fee of €10, or around $12.19 for students, and €19, or around $23.17 for adults. On the other hand, Anne Frank House charges €14 for adults, or around $17.07, €7.00 for 10 to 17-year-olds, or around $8.53, and €1 for 0 to 9-year-olds, or around $1.22 .
One important aspect of traveling overseas that people might overlook when calculating how much it costs to go to Europe is transportation. When roaming around, you will need to spend on bike rentals, taxi s , bus, and train fares. However, the prices vary from place to place.
If you are planning to do some train-hopping in Europe, purchasing a Eurail pass would be more convenient and cost-efficient. It is a single train pass that allows you unlimited travel to any participating train network within Europe within a certain number of days or months.
The cost of a Eurail Global Pass ranges from $226, which can be used for four days within one month, to $826, which can be used for three months straight.
The price of drinks in Europe can be costly. It is not even uncommon to find beers costing more than €5 each or more than $6.
However, organized bar tours are everywhere and can offer very affordable prices, usually between $10 and $15 . I f you add unlimited drinks , then , you can add around $10 to $15 more .
Basically, every big city in Europe offers pub crawls ; the one s in Budapest being highly recommended . O ne reason for that is the abundance of ruin bars, which are some of the capital's unique feature s .
Shopping for gifts and souvenirs
Answering the question of h ow much does it cost to go to Europe wouldn't be complete without some shopping on the side. Europe has so much stuff to offer tourists, such as postcards, magnets, keychains, t-shirts, figurines, snacks, and chocolates, to name a few.
So, if you enjoy buying gifts and souvenirs, then , it is ideal to bring enough for this kind of memento . You can at least have a budget of $230 and you are good to go .
Europe's World Wonders and Centuries-Old Universities
W hen it comes to attractions that you need to see in real life, the European continent takes pride in its fascinating natural world wonders, which have been mysteriously built or shaped for so many centuries.
It houses extraordinary skyscrapers and other man-made structures dating back to classical times. It has palaces, castles, towers, bridges, sacred buildings, and even centuries-old institutions that have become famous all over the world.
A few of its w orld wonders, which you will surely be tempted to visit, are the following:
The Athenian Acropolis, Delphi, Mount Athos, and Santorini in Greece
Aletsch Glacier in Switzerland
The Alhambra and La Sagrada Familia in Spain
The Atomium in Belgium
The Eiffel Tower, Louvre, and Versailles Palace in France
The Giant's Causeway in Northern Ireland
Hieronymites Monastery in Portugal
Cologne Cathedral in Germany
The Colosseum, St. Peter's Basilica, and Leaning Tower of Pisa in Italy
The Oresund Bridge, which connects Denmark and Sweden
Stonehenge in Great Britain
Buckingham Palace and London Eye in England
Sistine Chapel in Vatican City
You can also visit some of the oldest universities in the world that are in Europe. These include:
University of Bologna in Italy: year 1088
University of Vienna in Austria: year 1365
Uppsala University in Sweden: year 1477
University of Copenhagen in Denmark: year 1479
University of Valencia in Spain: year 1499
Do You Need Visa To Go To Europe?
US citizens do not need to obtain a visa to travel to European countries that are members of the Schengen Area. As such, you are allowed to stay for up to 90 days in any of the 22 member countries comprised of:
Austria
Belgium
Czech Republic
Denmark, Estonia
Finland
France
Germany
Greece
Hungary
Iceland
Italy
Latvia
Liechtenstein
Lithuania
Luxembourg
Malta
Netherlands
Norway
Poland
Portugal
Slovakia
Slovenia
Spain
Sweden
Switzerland
However, there are some exceptions to this, as not all US citizens and US residents are allowed to enter Europe visa-free due to a couple of circumstances. Here are a few of those who need to get a Schengen visa:
Travel costs in Europe: Which country costs what?
Planning a trip to Europe? Congratulations! Chances are if you are reading this you are new to travelling or at least new to the continent of Europe. Well, fear not, I've got you covered! I have been travelling to Europe solo for the last 8 years. My first experience was daunting and overwhelming, but since then I have visited at least once a year and sometimes up to five times a year. So if you are wondering about the travel costs in Europe, get your notepad ready! I've got all of the information below to help you plan and budget for your trip.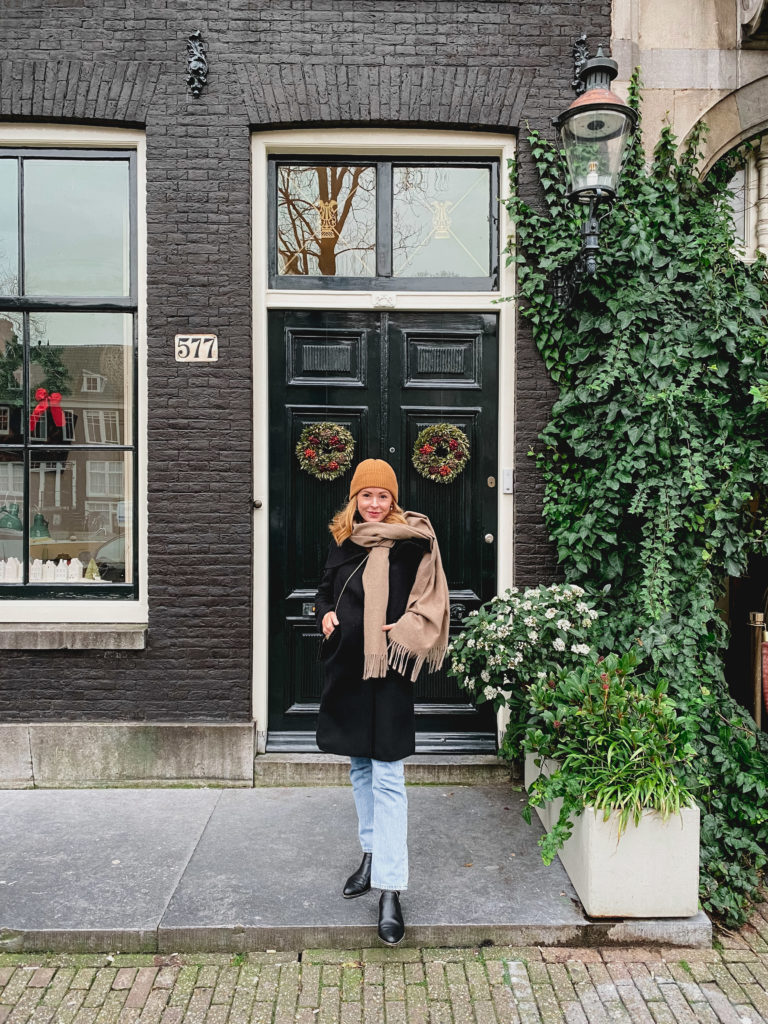 Travel Costs in Europe by Country
So you're planning a trip to Europe – exciting times! Europe is by far my most favourite part of the world to explore – so much so that I make sure I visit every year.
But you will soon realise Europe is expensive if you don't know where to go for your budget. Below I will break down the average daily cost of visiting each popular tourist country, as well as how to save money along the way.
For reference, the below prices are costs per person, per day, on average spend. While this budget is a generalisation, you could easily budget to spend less or splurge and spend more. To put it simply, they're somewhere in the middle! Prices for travel costs in Europe are accurate at the time of publishing in 2020.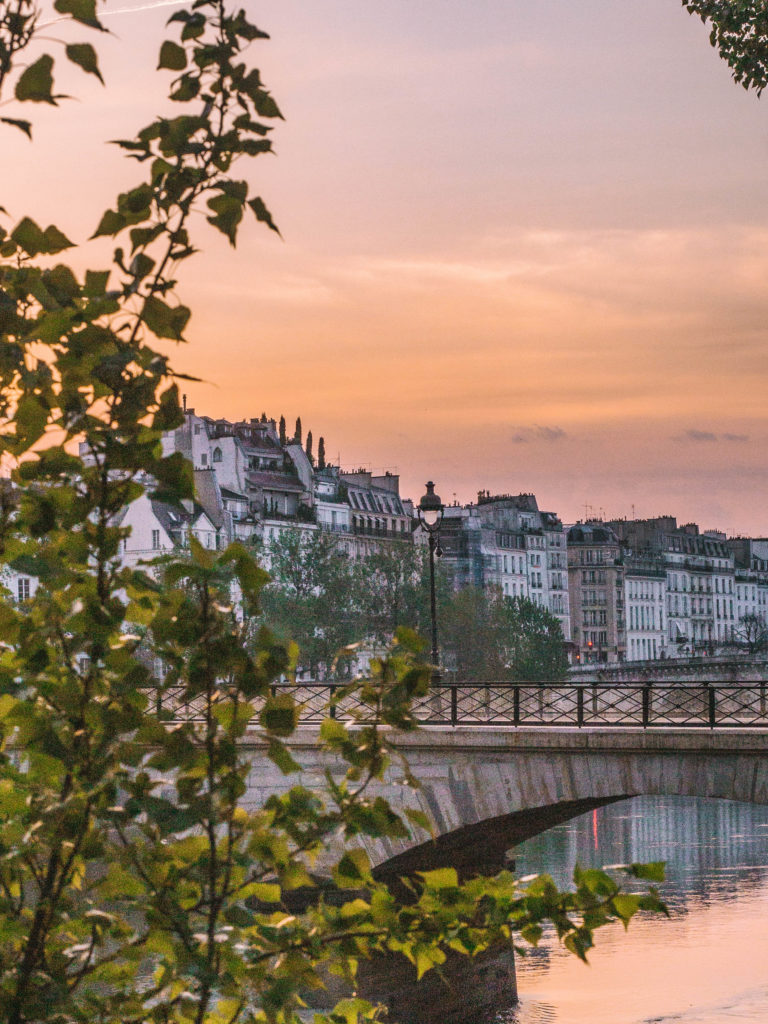 The most Expensive Countries in Europe
France
Daily cost: €182.19
The most expensive country in Europe on a daily basis goes to France. This probably doesn't come as a surprise to many of you – I know I'm not shocked after many trips to Paris!
But the high cost of visiting France is slightly inflated because of Paris. Most travellers visit Paris for a few days of jam-packed sightseeing and then hot tail it out of there to other European cities.
Tips for budgeting:
If you want to save money in France, venture beyond Paris. Food is very affordable throughout the country and even in Paris if you know where to go (hint: its the latin quarter).
Stay at an Airbnb instead of a hotel. They're way more affordable and you'll have a much more local experience.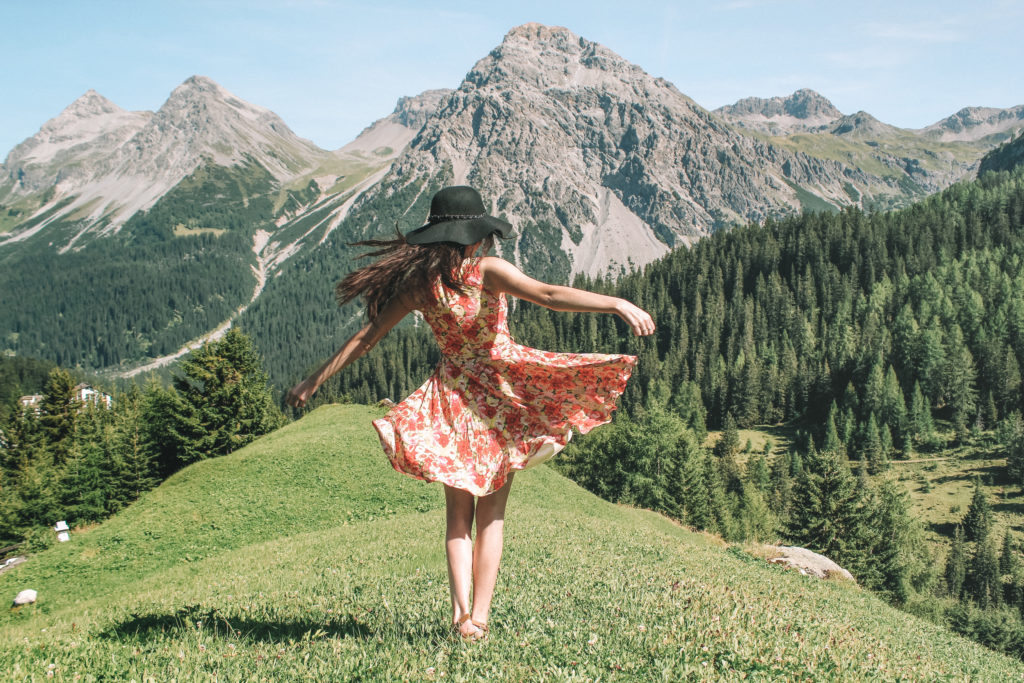 Switzerland
Daily cost: €181.55
Another country I'm sure no one is surprised to see topping this list is Switzerland. Honestly just looking at things in expensive feels expensive! Breathing the clean mountain air feels expensive!
Tips for budgeting:
Shorten your stay. No matter which way you look at it, Switzerland is expensive in every way imaginable. If you have friends or family you can stay with, this will cut out a huge portion of the cost.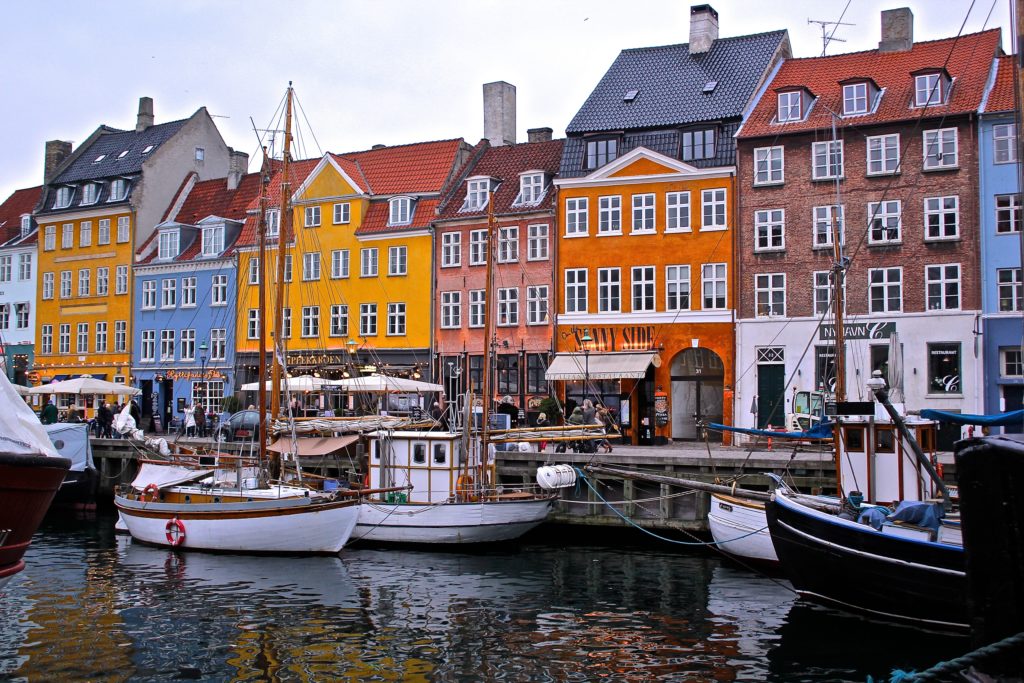 Denmark
Daily cost: €161.46
I visited Denmark in my early twenties and it was so expensive I gave up converting prices and just decided I couldn't afford anything. If I remember correctly, I ate supermarket sandwiches for dinner and washed them down with a coke zero. Très chic!
Tips for budgeting:
Stay outside of Copenhagen. This is notoriously one of the most expensive cities in Europe. I can personally vouch for that!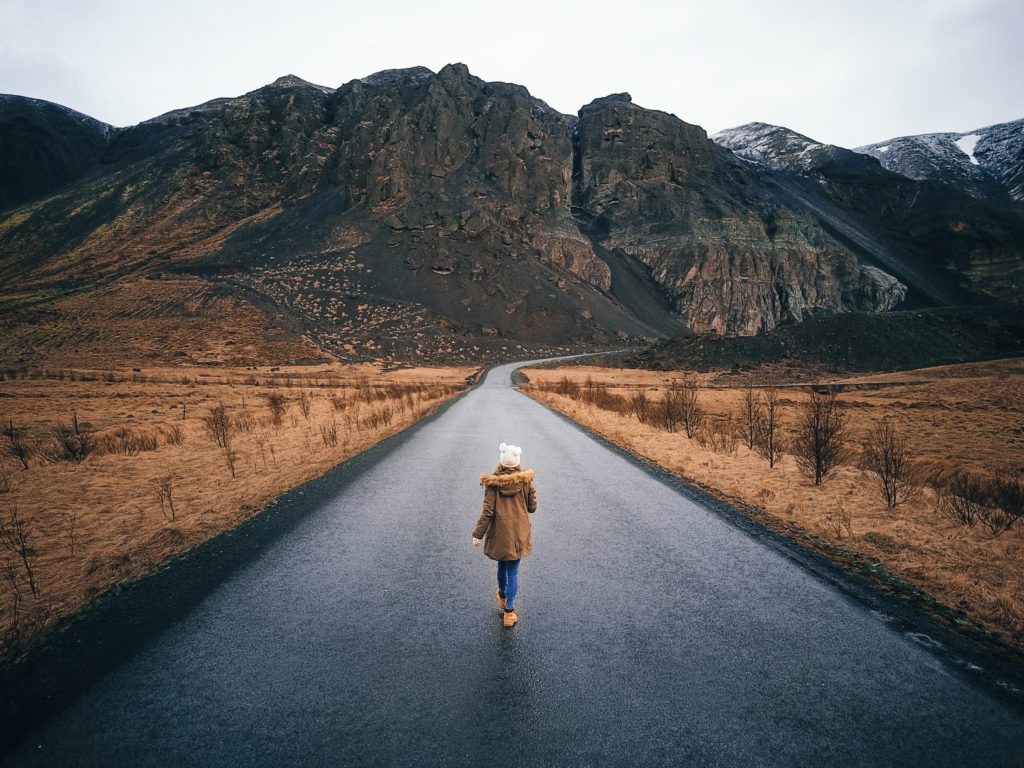 Iceland
Daily cost: €133.63
I knew before I visited Iceland that it was going to be an expensive trip. The flight itself was a steal (Barcelona to New York via Reykjavik), offering a cheap stopover en route to NYC.
Iceland is expensive in terms of hotels, food, petrol and entrance fees. Even to visit the waterfalls you need to pay an entrance fee!
Tips for budgeting:
Road trip between destinations and travel with a friend to split the costs. Affordable hotels are available throughout the country, especially where there is more demand in Reykjavik.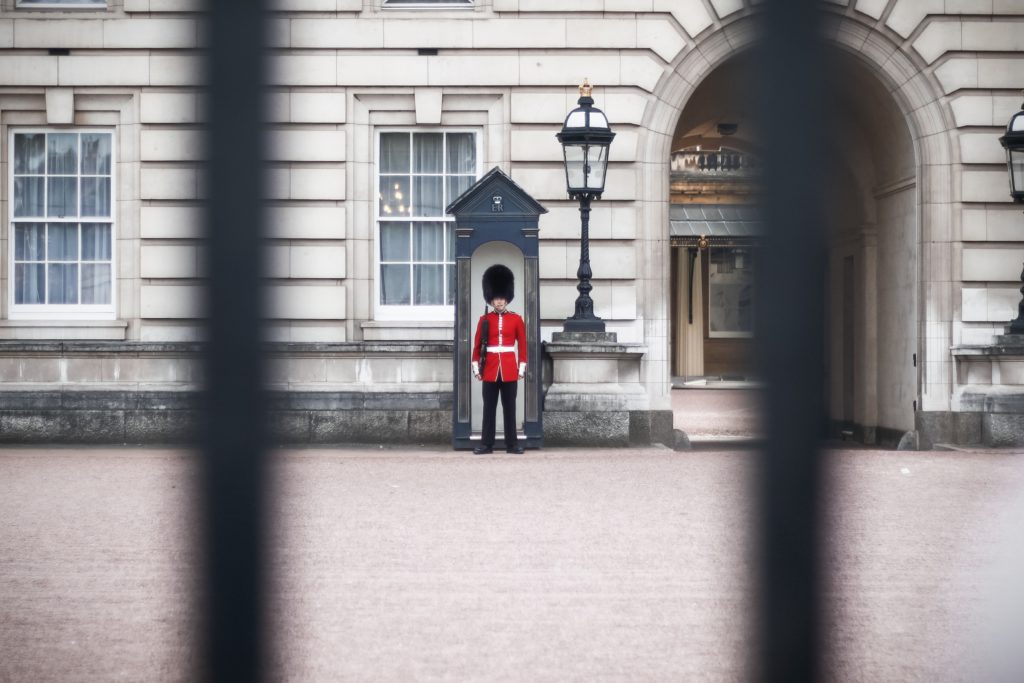 United Kingdom
Daily cost: €127.40
When you visit Europe for the first time it is highly likely London will be on your agenda. And for good reason! This iconic city is year after year the most visited city in the world. The main expense when visiting the United Kingdom is accommodation. It doesn't help that the pound always performs favourably to most other world currencies.
Tips for budgeting:
Waitrose and Sainsbury's are your friend. You can grab a quick sandwich snack to eat on the go and skip the expensive restaurants. Many if London's museums are free, as are the parks and just walking around Soho will fill an entire day of entertainment. Other cities outside of London are much more affordable to visit.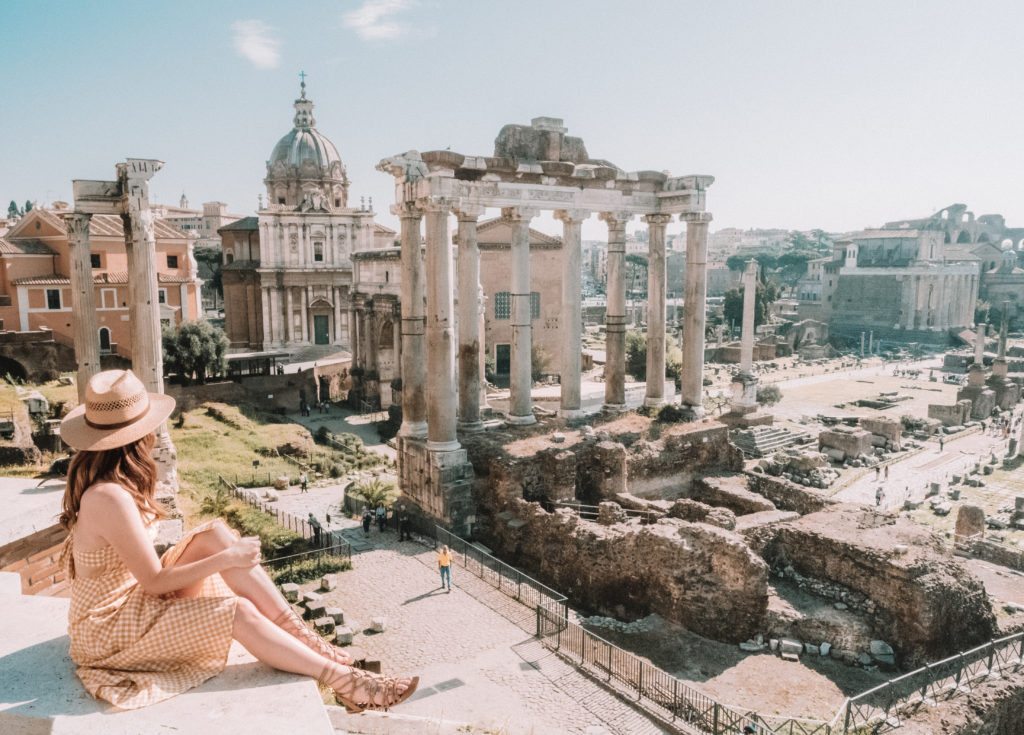 Italy
Daily cost: €124.14
This one may come as a bit of a surprise to you, because with cheap pizza and house wines, how could it be expensive!? While the food is affordable, the price to travel through Italy quickly adds up. Cities like Rome, Venice and Florence are the most expensive.
Tips for budgeting:
Get outside of the touristic cities and stay in small towns. Instead of staying in Florence, try Lucca. Instead of staying in Venice, stay in Verona. You can always take a train and make day trips!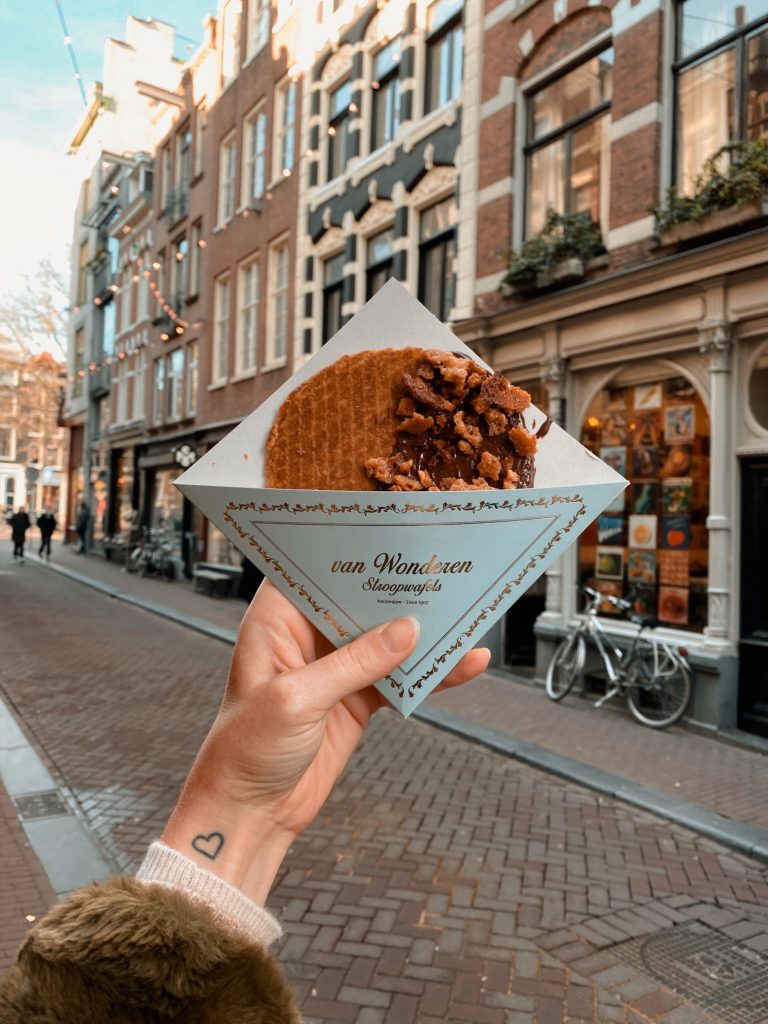 Netherlands
Daily cost: €122.66
When you think of the Netherlands, you think of Amsterdam. That's normal! But I promise you there is so much more to the Netherlands beyond the city of Amsterdam. Besides, other cities are much cheaper to visit! The average price per day spent in the Netherlands is €122.66. But you can easily save money with these few tips.
Tips for budgeting:
Check in to an Airbnb in Amsterdam or a local hostel if that's your style. You can also save money by splitting the cost with a friend. Street food is readily available in major cities and is not only cheap but tasty!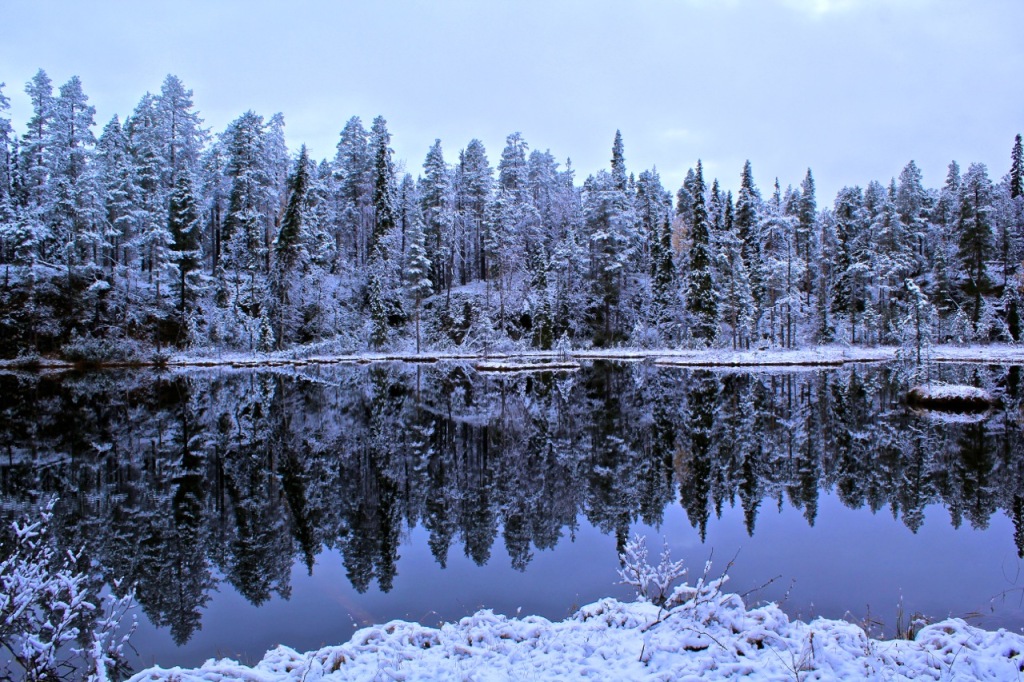 Finland
Daily cost: €120.73
Finland is an expensive country to visit whether you're in the capital, Helsinki, or further afield in small towns.
Tips for budgeting:
Try staying with a local family for a local experience. I stayed with a family in the lakes district and not only was it affordable but also gave me an insight into the local culture.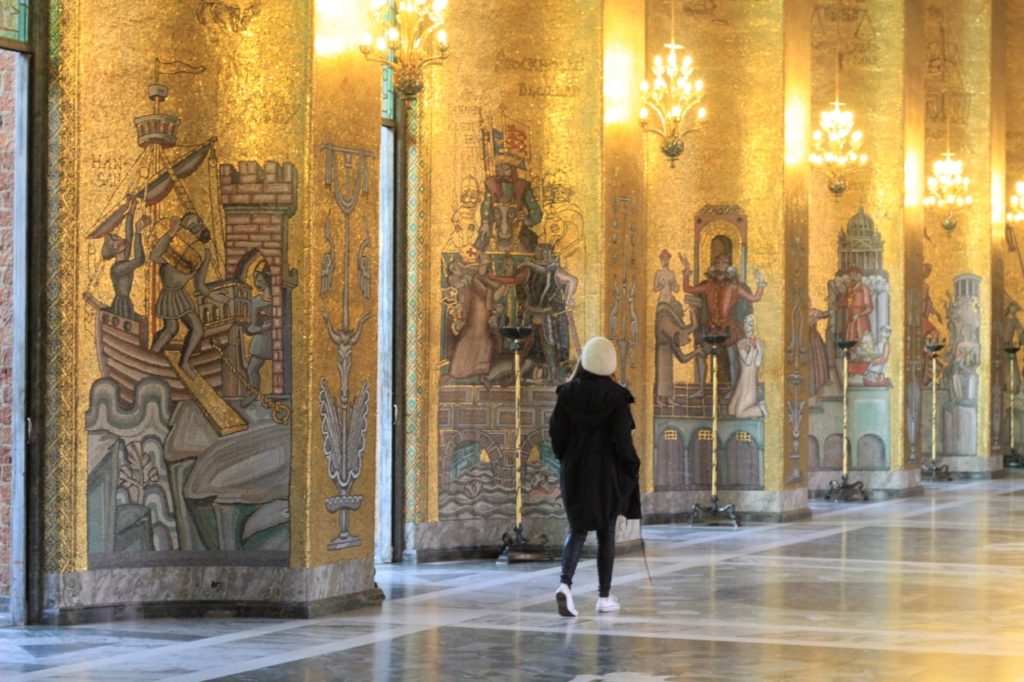 Sweden
Daily cost: €112.67
The most expensive city to visit in Sweden is Stockholm. But don't let that stop you! There are some great free attractions plus the public transport is easy to use.
Tips for budgeting:
Use the public transport and swap restaurants for cheap eats and supermarket lunches. If your accommodation offers breakfast, make this your biggest meal of the day.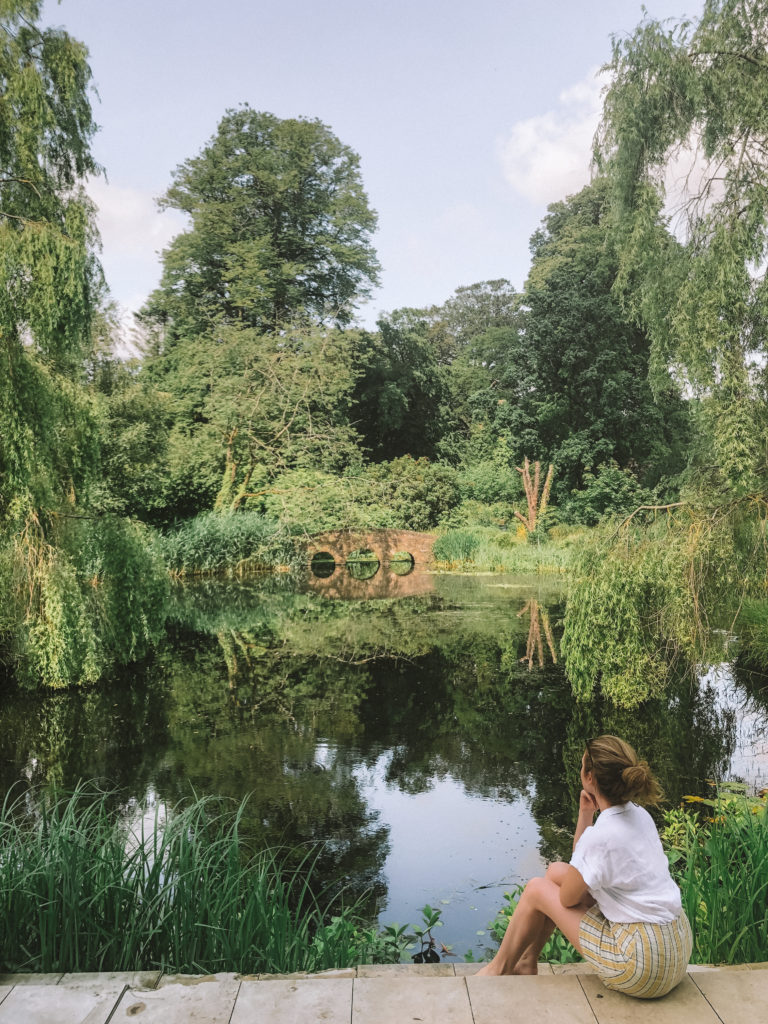 Somewhere in the Middle
Spain
Daily cost: €111.96
Spain is reasonably expensive to visit but as soon as you exit the big cities (like Barcelona and Madrid) it becomes a lot more affordable.
Tips for budgeting:
Swap big cities for small towns. Indulge in tapas and kick back with a jug of sangria!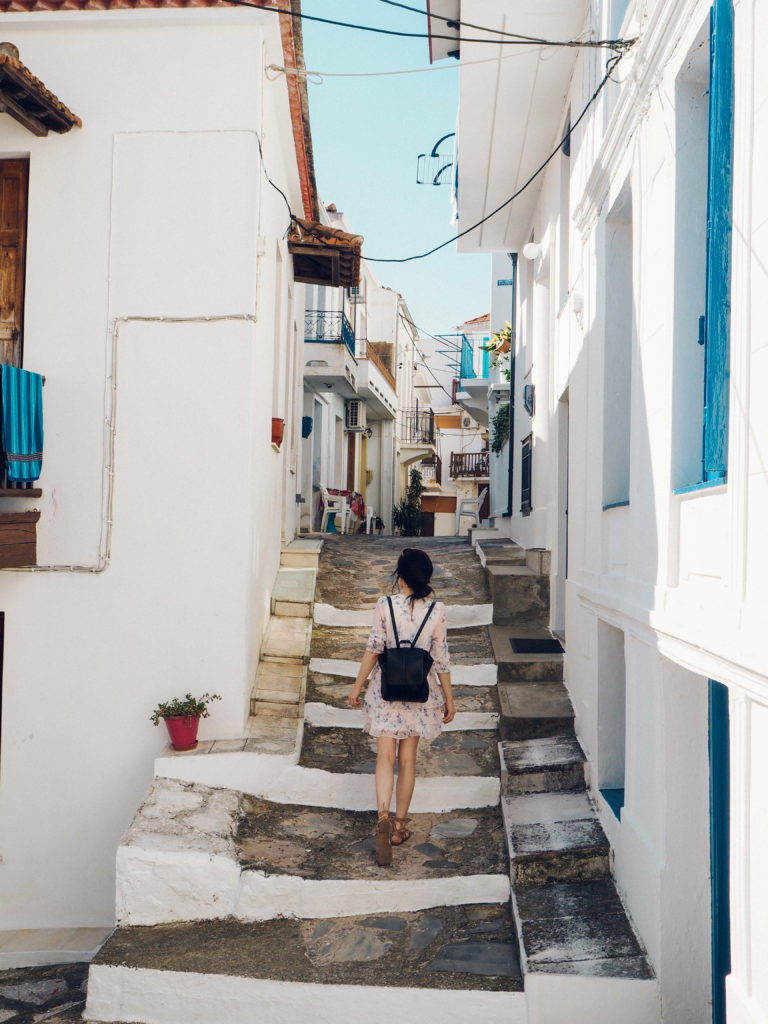 Greece
Daily cost: €110.33
Greece can be expensive but it doesn't have to be. There are some great ways to save money, especially if you aren't short on time. Local ferries are a great option for island hopping and they're much more affordable than flying between the islands.
Tips for budgeting:
Use local transport to save on travel costs between the islands. It will take a little longer but it is the journey, not the destination that matters! If you are carefully considering travel costs in Europe, sometimes you have to sacrifice time to save money.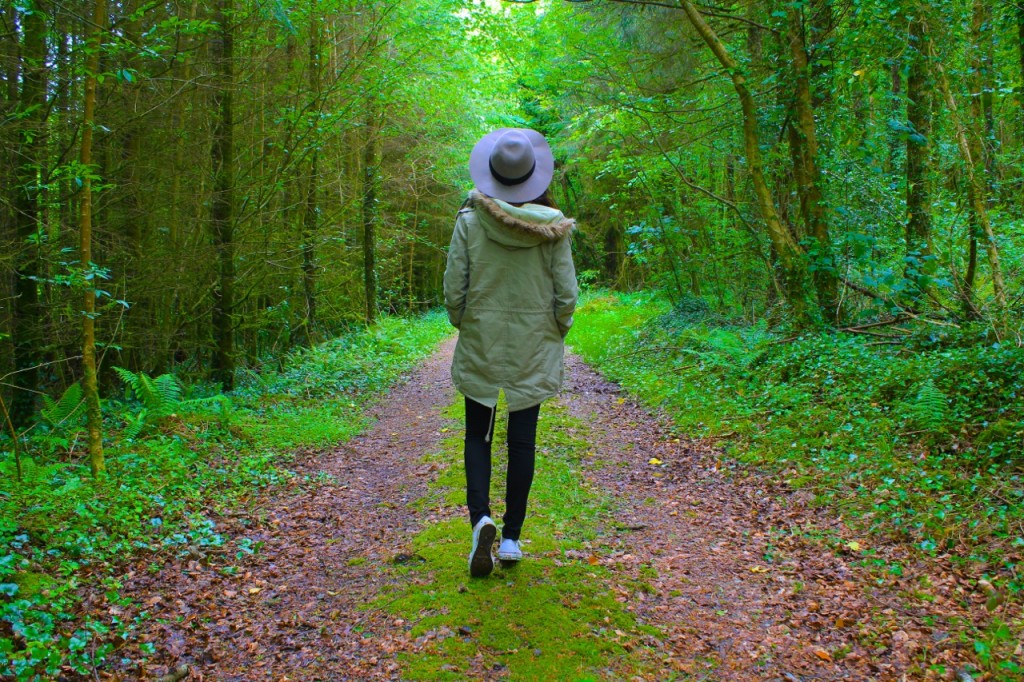 Ireland
Daily cost: €109.47
Ireland is one of my favourite countries to explore in Europe. It is so naturally beautiful and sets the scene for a perfect road trip! As soon as you leave Dublin, the country becomes much more affordable to enjoy.
Tips for budgeting:
Road trips are a great way to see this country but public transport is much more affordable if you're on a budget.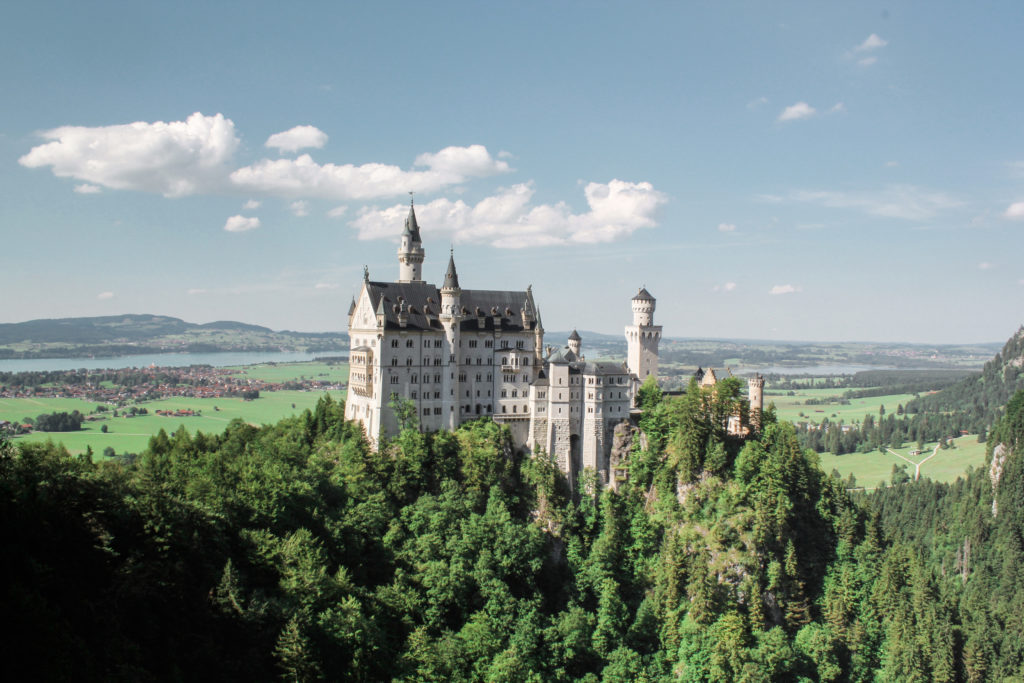 Germany
Daily cost: €106.78
Germany is in the heart of Europe, meaning it is really well connected with trains. This makes for a great adventure by land and will also save you money. The large cities like Berlin, Cologne and Munich are much more expensive than the countryside.
Tips for budgeting:
Swap the major cities for countryside escapes.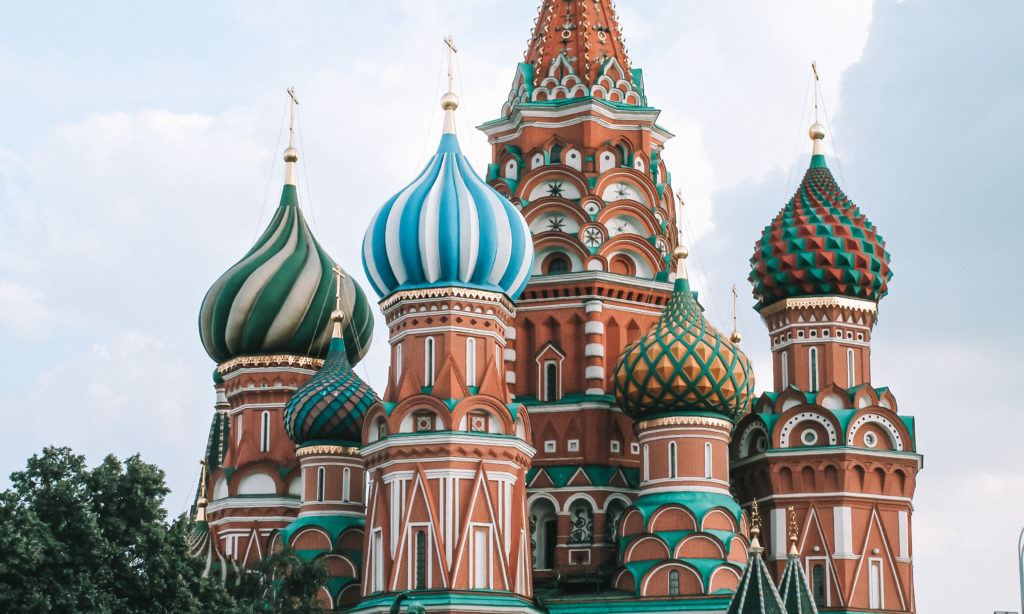 The Cheapest Countries in Europe
Serbia
Daily cost: €18.75
Serbia is the most affordable country on a day-to-day cost analysis. If you are carefully considering travel costs in Europe, Serbia is a great option for budget travellers. Belgrade is a surprising city with so much to offer visitors and I can highly recommend it!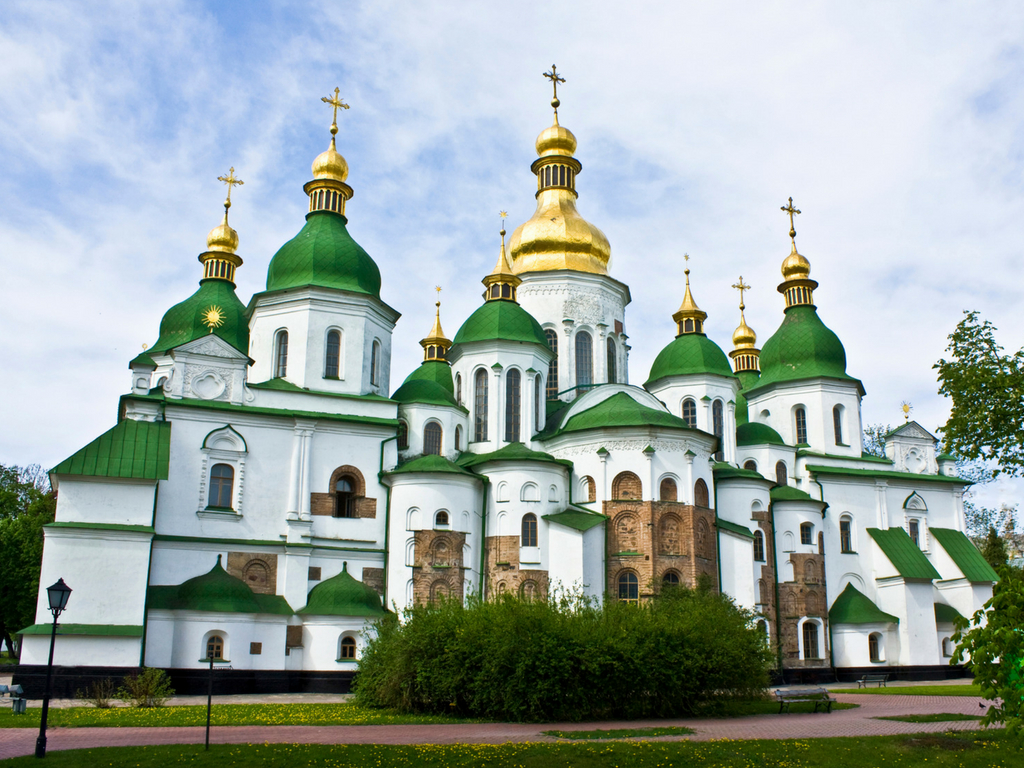 Ukraine
Daily cost: €23.00
Ukraine is another great choice for travellers considering travel costs in Europe. The local transport might seem daunting at first (as no signs are in English). However, you would be surprised how much you can converse with hand gestures and broken English!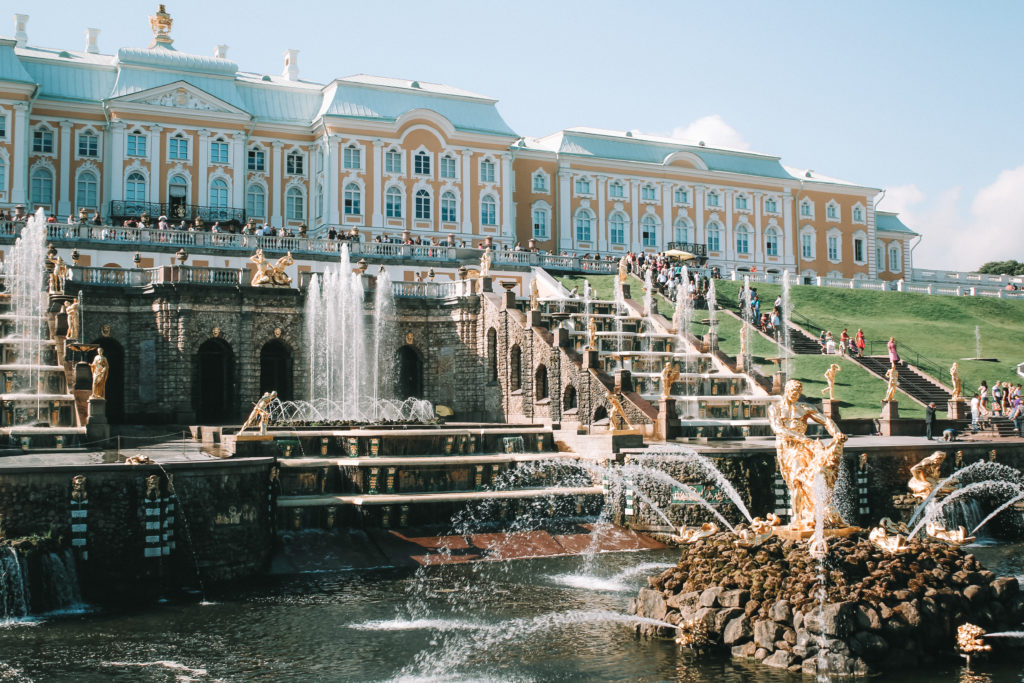 Russia
Daily cost: €38.92
Russia is one of the more affordable countries in Europe to explore, however Moscow and St Petersburg are still quite expensive. If you're up for a real adventure, head out into the small towns and spend more time off the beaten path.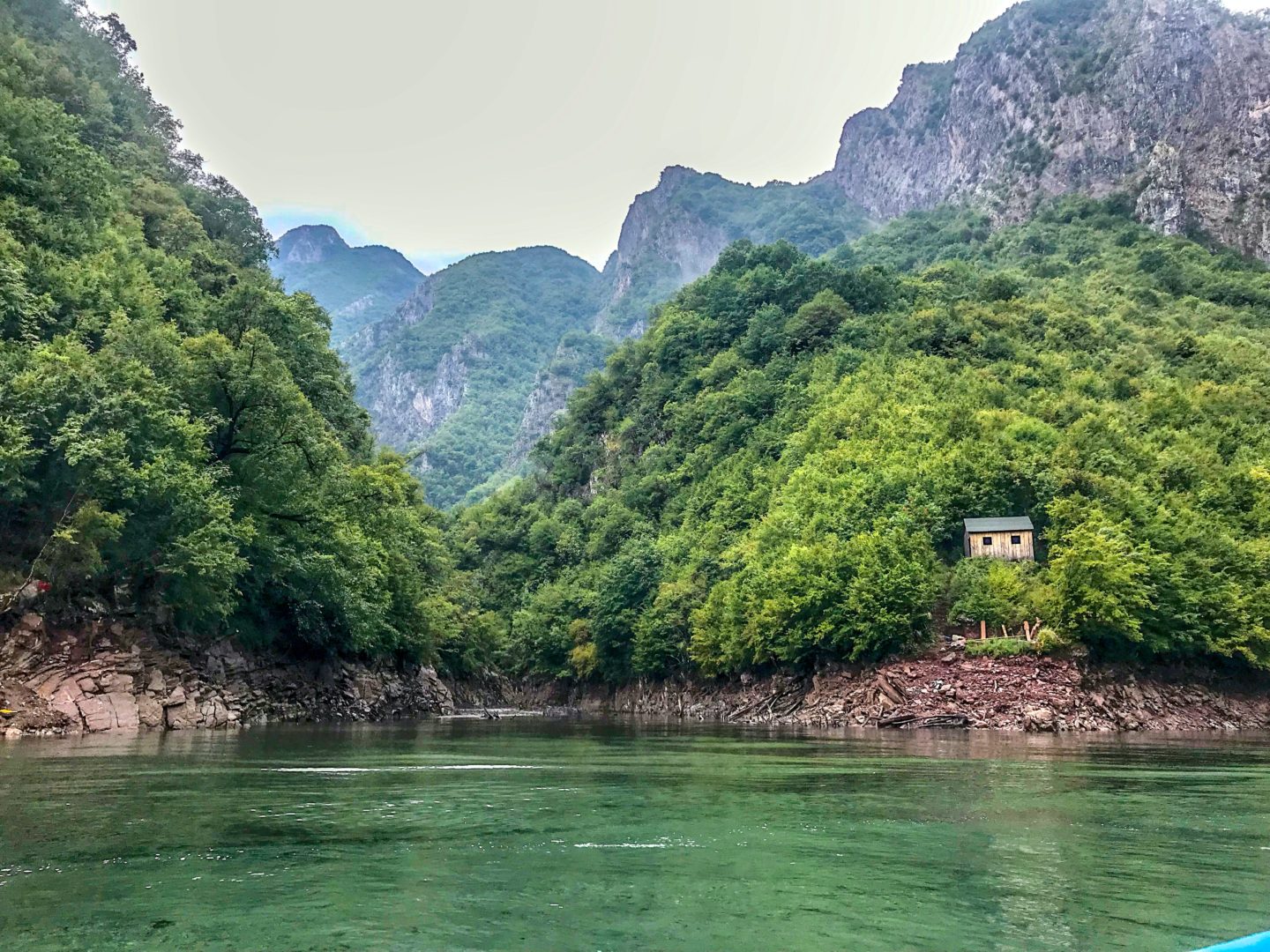 Albania
Daily cost: €41.31
One of my friends recently went on her honeymoon to Albania. It isn't the ordinary first choice for a honeymoon but she said it was a great adventure! Albania is still one of the least visited countries in Europe. This makes it very affordable and quite underrated.
Bulgaria
Daily cost: €51.04
Still in Eastern Europe, Bulgaria is a great choice for budget travellers. As you might have already noticed the more you venture East, the more affordable it becomes.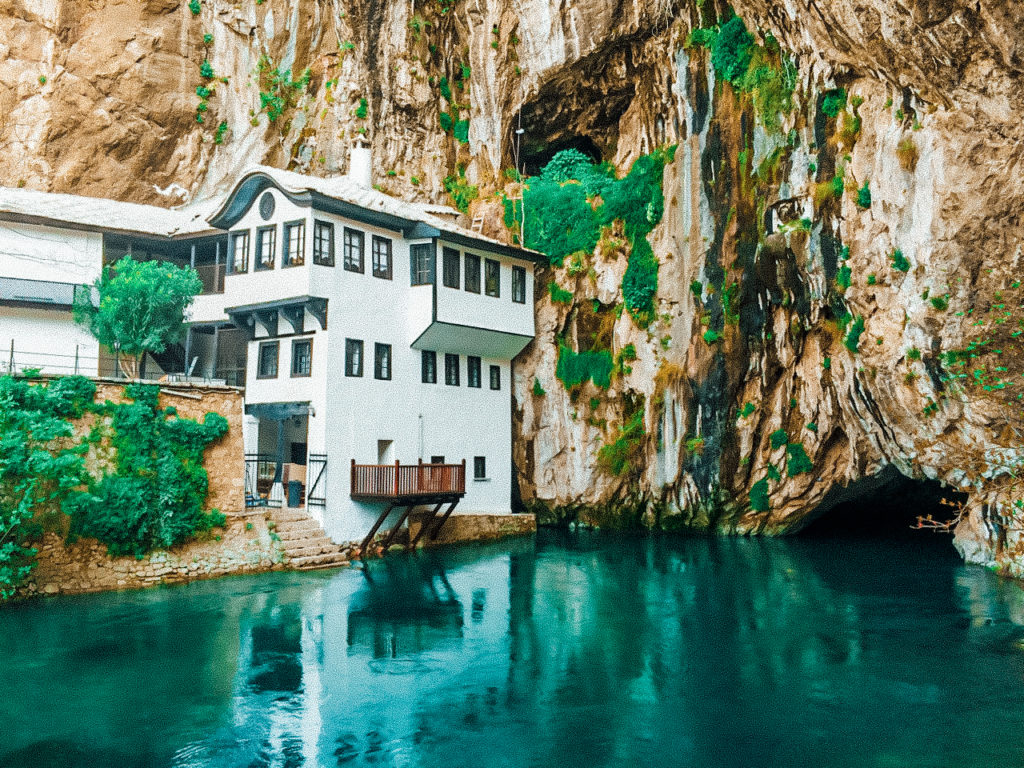 Bosnia & Herzegovina
Daily cost: €54.85
Bosnia and Herzegovina is one of my fondest travel memories. This country is so underrated and the locals are so welcoming to foreigners. To save money on my trip, I stayed with a local Bosnian family in Blaggaj. They were kind enough to cook me breakfast every day and even drive me to Mostar each day!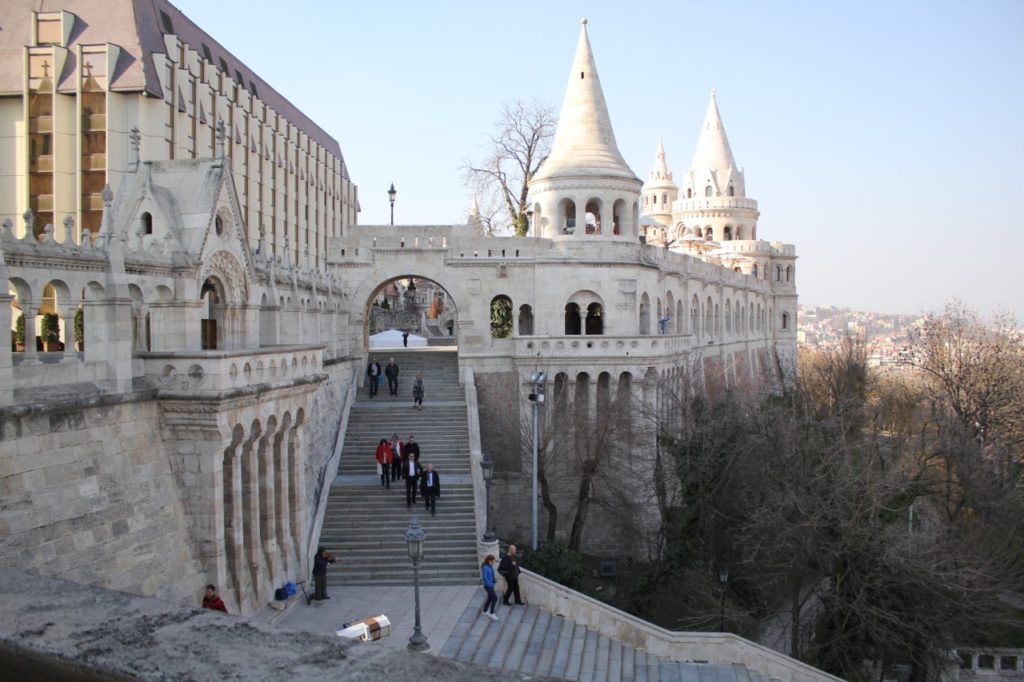 Hungary
Daily cost: €57.68
Budapest has become one of the most sought after cities to explore in Europe. The capital city of Hungary has a high supply of accommodation, making it affordable to stay for a while.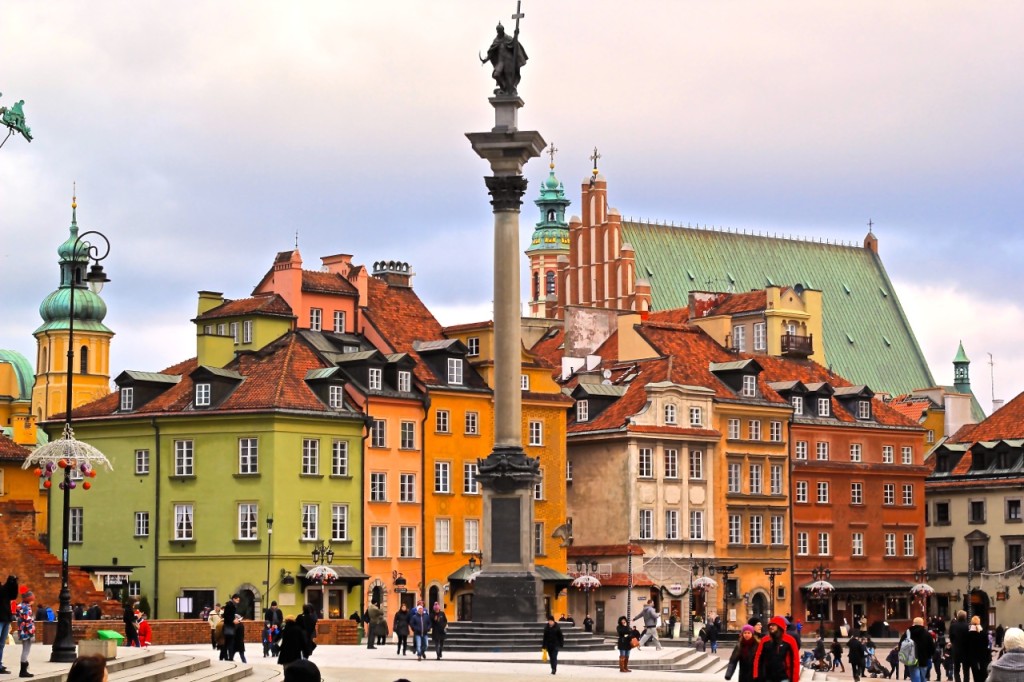 Poland
Daily cost: €58.58
Finally we round out our list with Poland. This country is often overlooked by visitors, although many travellers make their way to Krakow in the South. However if you make it all this way, I would strongly encourage you to spend more time in Poland! The capital city of Warsaw has been one of my favourite capital cities in Eastern Europe.
Source https://www.earthtrekkers.com/how-much-does-it-cost-to-travel-around-the-world/
Source https://costaide.com/trip-europe-cost/
Source https://worldofwanderlust.com/travel-costs-in-europe-which-country-costs-what/