What's the best way to take money abroad?
Things have moved on a long way since the days of travellers' cheques and traditional bureau de change. There's now a wealth of smart and convenient ways to take cash into other countries, and you can significantly cut the overall cost of your trip by packing the right plastic or being clever with your currency converter.
Read on for a rundown of the most popular ways of taking funds abroad, and the pros and cons of each to help you decide on what's best for your needs.
Maximise your holiday with up to 20% off!
Sign up today and be the first to grab our latest deals.
Thank you for signing up, please check your emails inbox.
1. Cash
Many travellers still take the old-school approach to currency conversion by obtaining their holiday spending money up-front in the form of cash. There are some obvious advantages, having physical coins and notes can make budgeting easier, and wherever you're going in the world, a wad of cash holds the same appeal, and none of the potential technical pitfalls of plastic.
You also won't be subject to the ups and downs of the exchange rate – which can fluctuate wildly even within a short visit. Different exchanges might offer different rates, so it's worth shopping around before you commit to converting your cash. Be sure to check out what your bank, high-street foreign exchange and Post Office are offering so you can compare the overall cost.
However, not everyone feels comfortable carrying large sums of cash, particularly in unfamiliar surroundings. If you are taking this approach, be sure to keep it secure at all times, and try to avoid carrying large amounts with you at any given time.
2. Credit cards
Credit cards provide a handy solution to travellers wanting to protect their holiday spending and pay it off in one or more lump sums at the end of the trip. While this may sound like an expensive option, most credit cards actually work out cheaper than debit cards when travelling abroad.
This is because the major credit card companies impose rules on banks and merchants on an international scale, providing some fairly robust protection for travellers. Many cards have insurance for certain purchases (including many that come into play on holiday such as tickets for travel and events) and the big ones like Mastercard and Visa are recognised the world over.
But be aware that credit cards are still a form of borrowing, and you'll ultimately be subject to the same rates of interest as you would be back home.
Enjoy hassle-free holiday
travel money
The simpler, safer, smarter way to spend overseas
3. Pre-paid currency cards
Pre-paid cards are an increasingly popular method of taking money abroad, and for good reason. You'll benefit from the most competitive exchange rates going without having to shop around, and you'll remain locked into that rate for the duration of your trip.
As they are provided by major credit card companies, pre-paid cards are recognised everywhere that accepts Mastercard, and you'll benefit from the same security from protection to emergency assistance in the case of loss or theft. In many ways, these cards have all the benefits of cash, without the security pitfalls. One of the best known pre-paid foreign exchange cards on the market is Caxton FX.
Just bear in mind that although you can top up your card while you're away, not everywhere will accept card payments. It's always a good idea to carry a small amount of cash as well for emergencies.
4. Debit cards
Using your debit card to withdraw cash and make purchases is one of the easiest ways to pay for goods and services abroad – but it's also one of the most expensive. When compared with credit cards there's less regulation in place over what charges the issuers can impose, so many of them slap on hefty tariffs for debit card use abroad. It can be an unpleasant surprise to come to a bank statement that's peppered with costly debit card fees – particularly if you weren't expecting it.
However, in some situations the debit card can't be beaten for convenience, and if you're not eligible for a credit card or prefer not to use one, this may be your only fall-back option when travelling abroad. If this is your preferred method of currency conversion, it pays to figure out how much money you'll need in advance and withdraw it as a lump sum in cash to avoid multiple charges.
5. Avoid getting stung
The traditional tourists' bureau de change should be seen as an absolute last resort when travelling. These businesses make huge profits from their currency changing services, and their very existence depends largely on our own laziness and desire for convenience. Try to avoid getting into a situation where they're your only option for converting money, as you can bet your bottom dollar (or indeed euro) that they won't give you the most competitive rates!
4 Best Ways to Take Travel Money Overseas in 2023
As Australians, we love travelling. And while we travel, we need access to money. It's not the most glorious part of our travel plans, but it's equally important to decide on the best travel money option for us so we're not left feeling negative at any stage of our trip.
The problem is, it can be tricky working out the best travel money option to use. The fact is, the best one for you will really depend on what you need from the travel money type you're using.
Broadly speaking, there are 4 ways to take money abroad:
Travel debit cards
Prepaid cards
Travel credit cards
Cash
Click on the tiles below to learn more about each method for spending money abroad.
Travel Debit Cards
Our best travel debit card is Wise.
Debit Cards offer the convenience of a credit card, but work differently. They draw money directly from your bank account when you make a purchase. It's designed for everyday money transactions and means that you're not accumulating debt.
A debit card could make you stick to your travel budget, because you can't overdraw money from your account.
Benefits include:
Direct access to your savings
ATM withdrawals worldwide
Security features like disposable virtual cards and zero-liability if lost or stolen
What are the fees?
Currency conversion fees for all debit card payments in foreign currency if you don't choose the local currency to pay
Flat fee or percentage-based ATM withdrawal fees
Foreign ATM fees
Flat fee or percentage fee for debit card purchases via EFTPOS
How do you get a travel debit card?
Apply: Compare everyday transaction options and open account
Give details: Bring personal I.D. You need be over 16 years old and have an Australian address
Activate your account: get your debit card through mail
If you haven't received your card, visit your branch or call your chosen provider to check
Prepaid Travel Cards
Prepaid travel cards are a good alternative to carrying cash. With prepaid travel cards, you load the card with a set amount of money in the currency you need. You can then use it to make purchases online, in stores and to withdraw money at ATMs.
Most travel cards allow for different currencies to be loaded onto the card. So it's important to know what currency you'll be using on your travels. Airlines also offer prepaid cards so the money you spend can earn you reward points.
Benefits include:
Load money upfront so you can budget
Access multiple currencies
Lock-in your foreign exchange rates
Replaceable if lost or stolen
Frequent flyer points
Back-up card sometimes on offer
What are the fees?
Exchange rate margins for your initial load
Exchange rate margins when you close the card
Flat or percentage-based fees to load the card
Overseas ATM withdrawal fees
Exchange rate conversion fee when you use the card
Reload fees
Closing fees
How do you get a prepaid travel card?
Get a card: Compare prepaid card options and purchase your card online, at a bank or through your airline loyalty program
Activate and register: call the phone number or go online to activate and register
Load: add funds to your card in-store at time of purchase or online
Use: Make purchases or withdraw money from ATM
Reload: Add more funds to your cards via bank transfer/Bpay online
Travel Credit Cards
Credit cards have been around for a long time. But now there are specialised travel credit cards. These cards give you longer to pay back what you've spent, but the interest rates can be quite high.
The main advantage with travel credit cards are the reward points you get in return when you spend. But it only works if you pay off the balance in full each month.
Credit cards are great to use for car hire, restaurants and accommodation – larger expenses that are easier for you to pay back over time. Some services only take credit cards to hold purchases so it's handy to have while you travel.
Benefits include:
Access to credit – often greater than your savings
Security features like card fraud protection and zero-liability
Low or no transaction fees
Frequent flyer points or rewards
Extra perks – travel insurance, purchase protection, airport lounge access, wifi, or concierge services
Widely accepted – visa and mastercard is accepted almost everywhere
What are the fees?
Annual fees
Reward scheme fees
Cash advance fees
Interest charges
How do you get a travel credit card?
Build credit history – pay your bills on time
Choose your type of credit card: low rate, low fee or rewards points
Apply for a credit card: Bring personal details, photo ID and proof of income
Register for a new account if you don't have one
Receive credit card in the mail if approved
Foreign Currency Cash
It may sound obvious, but the most convenient way to carry money overseas remains cash. Virtually everywhere accepts it. Some places only accept cash, particularly in Asian and African countries.
It's always a good idea to have a little cash handy, even if only for emergencies and tipping. But keep it secured in a safe place.
Getting cash is best when you:
Want to lock in a rate
Want to stick to a budget
Have a secure place to keep it
Like to bargain for a better price for a product
Don't have precious time to waste hunting down the nearest ATM
Want to avoid card fees every time you need to pay for something
Getting cash is not great if you:
Want the absolute best rates
Need to pay by credit card
It can easily be stolen
Need to make a claim for stolen cash on your travel insurance
Are visiting multiple countries and plan to exchange money at each local currency provider
Can only exchange money at the airport
What are the fees?
Flat fee or percentage-based currency conversion costs
Delivery charges
While not a fee, you also should consider the exchange rate you're getting when you convert your Australian dollars
How to organise foreign cash online?
Compare:foreign exchange rates for cash
Select your currency and amount: then choose delivery or pick-up
Pay: Online pay by card, Bpay or bank transfer
Get your cash: In 2-5 business days
Buying money at the bank before you go
Banks usually give competitive exchange rates and fees, but shop around various banks and other providers as you might save a few dollars. At a bank, if you buy $1,000 worth you can pay more than $25 in fees and commissions.
Order your currency about a week before your trip (allow longer for uncommon currencies), because some money changers won't have the currency you want in stock.
Want to learn more about travel money card providers?
We review some of the best travel money cards on offer from the following providers. They're some of your cheapest options to take travel money with you. We've shared information on:
An overview of each travel money card, giving you some quick, useful insight.
The advantages and disadvantages of each travel card or account and why you might choose to use them.
Fees, exchange rates and limits.
The currencies and extra benefits the card has to offer.
Safety and security of the provider that offers the card.
To find out how to compare travel cards, use our travel card guide.
Thinking about getting your travel card through your bank?
Banks are almost always more expensive than companies that specialise in travel money. They charge high fixed fees and worse exchange rates than you can get from companies like Wise, Revolut and similar businesses.
To make a fair comparison, we've reviewed all of these banks and shared pros and cons about each one.
Remember, you can also use our comparison table in our travel card guide to find the cheapest option.
Do you know what currency you want to exchange?
Use our comparison tool to find the travel money provider with the best exchange rates for the currency you want to buy.







We recommend 5 top travel money cards for Australians going overseas:
is our best value travel debit card is our best multi-currency travel card is our best bank travel debit card is our best travel credit card is our best prepaid travel card
The cheapest way to exchange currency really depends on what currency you are buying, how much and where you are.
It's usually cheapest to buy foreign currency at your destination, but not as convenient. If you're more prepared, there is very little difference between buying currency in-store or online. For in-store currency exchanges, you'll get better rates in the CBD than further out. The most expensive option is to exchange your currency at the airport – so don't do it! There are smarter ways to buy currency.
This fee is also known as Dynamic Currency Conversion (DCC) and is the amount charged by a merchant to make the currency conversion to your local currency.
For example, you're travelling in Italy and your bill is delivered to you in AUD, instead of EUROs. The good news is you can view your purchases in your local currency, without stressing about converting it. The bad news? Many merchants add huge exchange rate mark-ups compared to your travel card issuer.
We recommend you refuse the DCC when a merchant asks you if you want to transact in Australian dollars while you're overseas.
Avoid ATM withdrawal fees by using an everyday debit card to withdraw cash, rather than a credit card. Some banks waive the overseas ATM fee for your everyday debit card. Especially banks that have international ATM alliances, like Westpac.
On the other hand, a cash advance fee applies to credit cards at ATMs, even if you preload money with additional funds to avoid interest charges.
Unfortunately some ATMs overseas will charge additional withdrawal fees. If your Australian bank charges you too, you'll be paying double the amount of ATM fees when you withdraw money.
Yes. As long as you have a card with a Visa or Mastercard symbol you'll be able to access funds. Use your card to withdraw cash from ATMs and at EFTPOS terminals. However, foreign currency fees may apply depending on whether you use a debit or credit card.
You'll get the best exchange rates if you buy foreign currency at your destination rather than at home, but it might not be as convenient. If you're looking for information on the best ways to take travel money for a specific destination check out the following country guides:
Your currency knowledge centre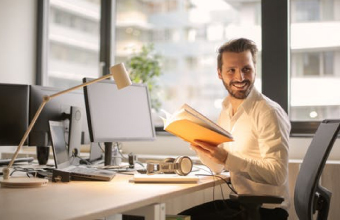 5 Cheaper Ways to Transfer Money Overseas
Using a bank is one of the easiest ways of transferring money overseas, but can also be the most costly. There are alternatives that can make the whole process cheaper.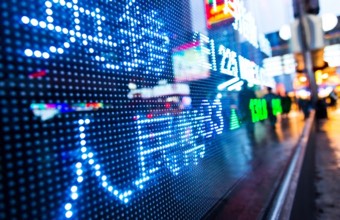 International Money Transfer Comparison and Reviews
Find the best international money transfer exchange rates to send money overseas from Australia. Compare the rates and fees from leading banks and money transfer services.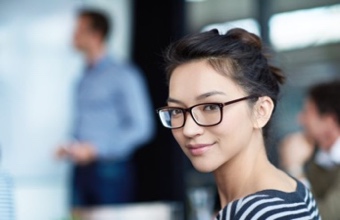 How to Transfer Money Overseas from your Australian Bank Account
Transferring money overseas from your Australian bank account is simple once you know how to do it, but you might be short on time to figure it out.
CurrencyShop Website (https://www.thecurrencyshop.com.au/) is a comparison website only and not a currency trading platform. CurrencyShop is a website operated by Wise Payments Limited ("We", "Us"), a company incorporated under the laws of England and Wales with company number 07209813.
We compare currency exchange and money transfer services in over 200 countries worldwide. We only display reputable companies which we have researched and approved. The information supplied on this site does not constitute financial advice. Always do your own research on before making any financial decisions. We do our very best to give you the most accurate journalistic information, but we can't guarantee to be perfect. You use the information at your own risk, for more details read 'how our site works'.
Travel money guide: Europe
Planning a trip to Europe? Discover how you can get the most out of your travel money here.
In this guide
Travel money type
Compare
Locations
Compare more cards
Top picks of 2021
If you're heading to Europe to sightsee the Eiffel Tower, a Spanish flamenco dance or go on a business trip, you'll want to find out common methods of payment in the specific country you're visiting. Most European countries take Visa and Mastercard credit cards as a form of payment. Travel with a Capital One VentureOne Rewards Credit Card to avoid all the foreign transaction fees that most credit cards charge.
However, you'll need euros or the local currency in some countries like the Czech Republic, where restaurants and smaller shops may not be friendly to plastic. While there are European countries that use their own currency — for example, the Czech Republic and Hungary — the euro is the national currency of the majority of Western and Central European nations.
Our picks for traveling to Europe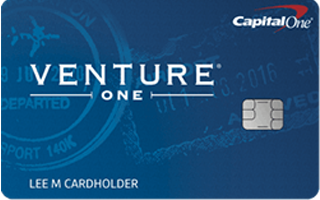 Travel card with no annual fee
Capital One VentureOne Rewards Credit Card
Send and receive 50+ currencies right from your phone
28+ currencies and real exchange rates. Crypto deposits aren't FDIC insured.
Travel card, debit card or credit card?
A prepaid travel card can be a good idea if you're staying within the European financial zone and the United Kingdom. If you're traveling to another destination like Croatia, the Czech Republic, Sweden or Hungary, you're better off using a credit card that waives the fee for foreign transactions — no ATM fees are a bonus too.
While there are travel cards that don't charge you for currency conversion — the back-end fees, exchange rate margin and juggling another account make a travel-friendly debit card a better option.
A credit card and debit card combination makes for a good mix to access cash and make purchases. A credit card is a must: Interest-free cards give you time to pay back your purchases, some cards offer free travel insurance and credit cards give you peace of mind through access to emergency cash.
Don't use a credit card for cash withdrawals — it's almost too expensive to justify. Use a debit card or a prepaid travel card to withdraw cash.
These are your options for spending money in Europe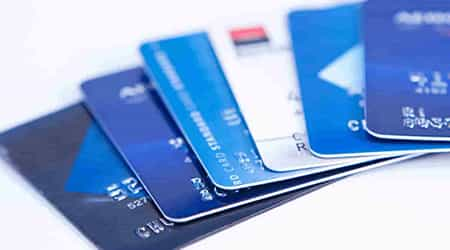 Compare credit cards for travel
Using a credit card
Look for travel-friendly credit cards that you can swipe without being charged a foreign transaction fee — typically 2% to 3% — or international ATM fee. For example, the Capital One Venture Rewards Credit Card will avoid the pesky foreign transaction fees while offering you 2x miles on all purchases. Choosing a travel credit card often means that you get purchase protection, travel insurance or a rental car collision waiver as part of your benefits, helping you get more bang for your buck with your card.
May have no international ATM fees
Operator fees may apply
Cash advance fees
Which credit card issuers are accepted in Europe?
You'll find Visa and Mastercard to be widely accepted in Europe. Generally speaking, you'll find merchants in Europe willing to accept American Express cards and even fewer that will take Discover cards. If you have an American Express card, you'll have the best luck using it in areas frequently traveled by tourists or business travelers.
High
High
High
High
Medium
High
Low
Medium
Compare travel credit cards
Narrow down top travel credit cards by welcome offers, rewards and annual fees to find the best for your budget and financial goals. Select Compare for up to four products to see their benefits side by side.
Best international debit cards
Using a debit card
Visa and Mastercard branded debit cards will work throughout Europe without a problem.
There are fees that come with international debit card use — mainly currency conversion fees and ATM fees. With a Betterment Checking debit card, you can get foreign and ATM fees reimbursed as you go to keep your wallet padded on your journey.
Tip: Debit card providers like Bank of America and Barclays are members of a Global ATM Alliance that waives international ATM fees.
May have no international ATM fees
No ATM operator fees on European bank ATMs for cash withdrawals
International ATM fee and currency conversion fee apply when withdrawing cash
Did you know?
You may be able to avoid the cash-advance fee and interest charges if you preload your own money onto your credit card. The rules are different for each provider.
The catch: You're waiving some anti-fraud guarantees when you preload your own funds onto your credit card.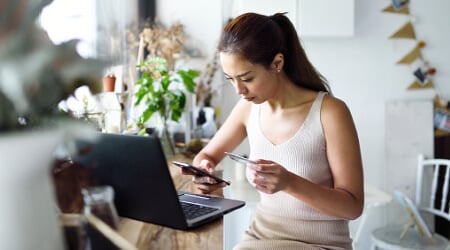 Prepaid travel money cards
Using a prepaid travel card
A travel card can hold multiple international currencies, and you save on the fee for currency conversion. You can load euros and GBP on most travel cards, but few other European currencies will be supported.
Multiple international currencies load euros and GBP on most travel cards
Currency conversion may apply
Conversion fee is almost double the charge than on debit and credit cards
Must read: Countries in Europe that haven't adopted the euro
If you're traveling to one of these European countries, consider using a debit card or credit card rather than a prepaid travel card. A currency conversion fee applies if you're spending in a currency not loaded on the card. In most cases, the conversion fee is almost double the charge than on debit and credit cards.
"Although the United Kingdom is not a part of the Euro Zone, all travel cards let you load pounds sterling. Preload both euros and pounds and you can use the one card to spend on both sides of the English Channel."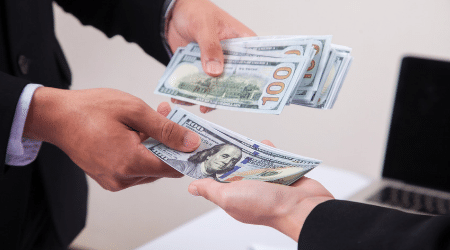 Cash pickup services
Paying with cash in Europe
There are places where you'll need cash, but card payments are pretty standard throughout Europe. Contactless card payments are common in places like France and Germany, but cash is necessary if you're heading off the beaten track — places like smaller Greek islands predominantly use cash.
Payment flexibility
Convenience
Difficult to manage expenses
Higher risk of theft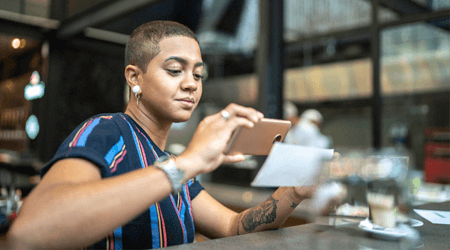 Traveler's checks guide
Using traveler's checks
It's not necessary to take traveler's checks with you on your trip to Europe. Financial institutions offer money-back guarantees if you're the victim of fraud, and there's a limited number of places where you can cash your checks.
Can be costly with initial purchase charges
Not all merchants accept traveler's checks
European currency
Although the euro was officially introduced in 1999, European citizens didn't start to see the new notes and coins till sometime in 2003. The notes are all different colors and feature different architectural designs from different eras.
The main banks in Europe are:
HSBC Holdings plc, GBR
BNP Paribas SA, FRA
Crédit Agricole Group, FRA
Deutsche Bank AG, DEU
Banco Santander SA, ESP
Barclays plc, GBR
Société Générale SA, FRA
Groupe BPCE, FRA
LLoyds Banking Group plc, GBR
ING Groep NV, NLD
UniCredit SpA, ITA
Royal Bank of Scotland Group plc, GBR
Intesa Sanpaolo SpA, ITA
Crédit Mutuel Group, FRA
UBS Group AG, CHE
Buying currency in the US
If you really want to buy euros before you leave, consider nonbank foreign exchange providers such as Travelex. Travelex lets you order cash online and pick it up at the airport before you leave.
You won't need euros to pay for your visa when you arrive in Europe. Americans get an automatic 90-day visa on arrival.
Refreshing in: 60s | Tue, Nov 22, 06:42AM GMT
Exchange rate history
It's very difficult picking the future movement of currency pairs, especially the top two traded currencies in the world. The euro was adopted in 1999, and in 2002 it was introduced as the legal tender — circulating and being used in 12 countries.
The value of the dollar next to the euro dropped significantly in 2008 when an economic crisis made its way around the world. For the last three years, 1 euro has been worth about $1.10 to $1.30.
Find cash and ATMs in Europe
Most airports and banks across Europe will house ATMs inside that are friendly to Visa and Mastercard, though you may see Visa's Plus or Mastercard's Maestro or Cirrus symbols on the machines. When you're withdrawing cash abroad, it's handy to use an account that doesn't charge currency conversion or international ATM fees. The Betterment Checking debit card, for example, reimburses these foreign fees, leaving more cash in your account to spend on your travels.
How much should I budget to travel in Europe?
Countries like France and Germany are a touch more expensive than places like Greece, but no matter where you are in Europe, your trip is going to be as low-cost or expensive as you let it be.
Some basic prices across Europe
Accommodation is likely to be your biggest expense when you're visiting Europe. When it comes to food, if you're eating in a restaurant, prices will be higher than grabbing a bite on the street (gyros in Greece), trapizzino in Rome, or a jambon et fromage baguette (ham and cheese sandwich — far better than it sounds) in France are all less than five euros.
We've included a snapshot of some prices for budget, mid-range and top-end hostels and hotels in different European countries below. All prices are in US dollars.
Greece (Athens)
Germany (Berlin)
France (Paris)
Italy (Rome)
Accommodation
Hostel
$15 per night
Hostel
$15–$25
Hostel
$35 per night
Camping
$15 per night
Hostel
$25 per night
Meals
Gyros (street)
$3.50
Small beer (supermarket)
$1–$2.50
Currywurst (street)
$3.50
Beer (supermarket)
$2.50
Baguette (supermarket)
$1.75
Cheese (supermarket)
$3.50
Average wine (supermarket bottle)
$2.25–$8
Pizza (restaurant)
$6–$12
Wine (restaurant)
$6–$12 per glass
Activities
Walk around the Acropolis and Parthenon (pay $35 to go inside or enjoy the spectacular view from the outside for free)
Walking tour of Berlin
Free (although it's polite to tip the guide a couple of euros at least)
Get the food items mentioned above and camp at the Champ-des-Mars for a view of la Tour Eiffel.
Walking tours of Rome
Free (plus a tip for the guide)
*Prices are approximate and based on summer seasonality and are subject to change.
In most European countries, you can expect to pay anywhere from 10 to 30 euros for a meal in a mid-tier restaurant. Once you hit 5-star restaurants, prices will be comparable to high-end restaurants in the US.
Tip: If you're at a restaurant, the plat de jour (plate of the day) will be one of the cheapest and best-tasting dishes on the menu.
Case study: Kyle's experience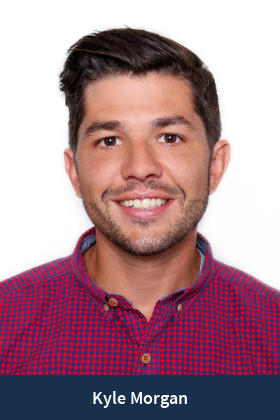 During my Eurotrip, I dropped pins on the map in Amsterdam, Bruges, Paris, Arles and Provence. I brought along my Wells Fargo Propel American Express, Wells Fargo Platinum Visa, Wells Fargo debit card and $500 USD.
When I landed in Amsterdam and was waiting at baggage claim, I spotted a local ATM and withdrew 100 euros using my debit card. The withdrawal cost me $113.49, plus a $5 non-Wells Fargo ATM transaction fee. I didn't mind the fee because this was enough to buy a SIM card and catch a train downtown — and it left me with about 70 euros.
It didn't take long to realize that I made a mistake with the credit cards I'd brought. While the Wells Fargo Propel American Express® Card had no foreign transaction fee, I neglected to research what the American Express acceptance rate was in Europe — not good. And I didn't want to use my Wells Fargo Platinum Card because that came with a 3% fee for overseas purchases.
If I was traveling alone, I would have come home to a credit card bill riddled with fees. Luckily, my partner brought along her United℠ Explorer Card, which is a Visa (high acceptance rate) and has no foreign transaction fees. Since then, I've gotten my own United℠ Explorer Card.
As for withdrawing money from ATMs, I only took out another 100 euros for tipping and small purchases. And the $500 USD I brought along? That, and then some, went right to my partner to repay the money we spent on her credit card.
One piece of advice: Don't be like me and rely on your partner's credit card.
Travel insurance for Europe
Eurotrips are almost a compulsory rite of passage for young Americans who want to cross the pond, but don't let your sense of adventure get you in trouble. Protecting your European vacation with travel insurance is a smart way to ensure that you are financially protected against unexpected travel expenses. Travel insurance may cover:
Source https://www.holidayextras.com/travel-blog/before-you-go/best-ways-to-take-money-abroad.html
Source https://www.thecurrencyshop.com.au/guides/travel-money
Source https://www.finder.com/travel-money/europe