10+ Asia Countries Open for Tourism without Quarantine in 2022
After two years of waiting, international travel is gradually reopening. Now, more and more Asian countries are open for tourism without quarantine. It is time to plan a "post-COVID" Asian trip. Here are some of the best and most searched Asian countries opening up:
Asian Country
Current Status
Quarantine
Vaccination
Needed
Pre-Departure Test
On-Arrival Test
Insurance
Needed
Thailand
Fully open
No
No
No
No
No
Vietnam
Fully open
No
Not required
No
No
Yes
Cambodia
Fully open
No
Not required
No
No (if vaccinated)
No
India
Fully open
No
Not required
No (if vaccinated)
No
No
Nepal
Fully open
No
Not required
No (if vaccinated)
No
No
Laos
Fully open
No
Not required
No (if vaccinated)
No
No
Myanmar
Fully open
No
Not required
No (if vaccinated)
Yes
Yes
Indonesia
Fully open
No
Yes
No
No
No
Singapore
Fully open
No
Not required
No (if vaccinated)
No
No
Philippines
Fully open
No
Yes
No
No
No
Sri-Lanka
Fully open
No
Yes
No
No
Yes
Japan
Fully open
No
Not required
No (if vaccinated)
No
No
South Korea
Fully open
No
Not required
Yes
Yes
No
Bhutan
Expected to open in September
No
TBC
TBC
TBC
TBC
China
Inbound travel still closed
/
/
/
/
/
1. Thailand
Koh Samui, Thailand
Thailand is the most popular destination after the reopening of Asian countries because of its increasingly relaxed requirements, rich tourism charms, and convenient visa policy, especially for European and American travelers.
From October 1, 2022, Thailand has lifted all COVID-related entry requirements. That means you can travel to Thailand without any restrictions, as it did before the pandemic. Just contact us if you are planning a trip to Thailand.

Thailand Visa Requirements
Thailand offers visa-free access to 56 countries/regions, including Australia, Austria, Canada, France, Germany, Norway, the USA, and the UK.
If your country is not on the visa-free countries list, you can apply online here.
Thailand also has Visas on Arrival (VOA), which apply to certain countries like China, India, and Romania.
Recommended Thailand Tours
What Our Customers Said
We had an amazing trip to Thailand with Asiahighlights. Every detail was perfectly organised and we always had an instant customer support service in case of any issues.
Bella was very helpful and responsive to all our questions. They handled all the arrangements very professionally and we had a wonderful time! We would definitely recommend and use them again!
I contacted to Bella from Asia Highlights that to buy tickets to Yi Peng Festival in Chiang Mai when i was in my country.She helped me very much.You can trust this agency, and i advice Bella as the best!!
I had booked Chiang Mai Yi Peng Sky Lantern Festival with Asia Highlight Travel, my travel advisor was Bella Kiu, the experience was great, got my tickets , communication was seamless.
I thought "no hope" in getting the tickets to Yee Peng Festival organize by CAD. Fortunately, together with Bella Liu, I managed to secure all our tickets. No one left behind. This trip to Chiang Mai will be a memorable one.
Bella was super helpful in getting my ticket to the Yi Peng festival exchanged and was very accommodating. Quick and easy transaction and received ticket within 24 hours. Good communication throughout the process.
Asia Highlights as a whole is also very informative and contains helpful advice that has helped me plan my travels in Thailand.
Albee was an absolute pleasure to work with. She responded to my suggestions readily to find suitable alternatives for my 2 week trip to Thailand with my wife. She answered all my questions promptly and thoroughly.
2. Vietnam
Not to be outdone, Vietnam, one of Southeast Asia's most popular destinations, also fully opened for international travelers without quarantine.
From May 15, Vietnam lifted all entry restrictions. Testing and vaccine certification are no longer required. But travelers should purchase medical/travel insurance covering Covid-19 treatment (minimum cover USD10,000). Downloaded PC-Covid mobile app (Apple/Google Play) is also required.
Vietnam Visa Requirements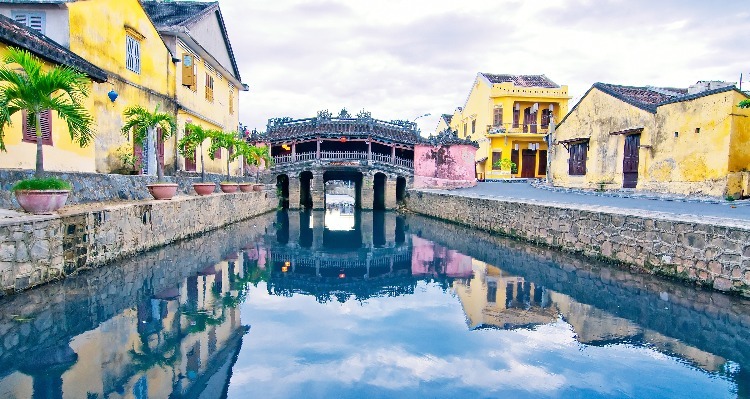 Hoi An Ancient Town, Vietnam
Visitors from 22 countries may enter visa free, including the UK, France, Italy, and Germany.
If you're from America, Canada, Australia, or about 80 other countries not on the list for visa-free entry, the most convenient way to enter is to apply for an e-visa online.
If your country is not in the list for visa exemptions or e-visas, you will need to apply for a Visa Approval Letter in order to obtain a visa on arrival or a visa via a Vietnamese Embassy.
Recommended Vietnam Tours
3. Cambodia
Since Cambodia reopened in late 2021, its entry requirements have relaxed gradually. From July 11, whether you are vaccinated or not, you can visit Cambodia without quarantine. The mysterious and splendid Angkor Wat is waiting for you!
For fully-vaccinated travelers, a vaccination certificate is required.
For non-vaccinated travelers, a rapid test on arrival is required.
Cambodia Visa Requirements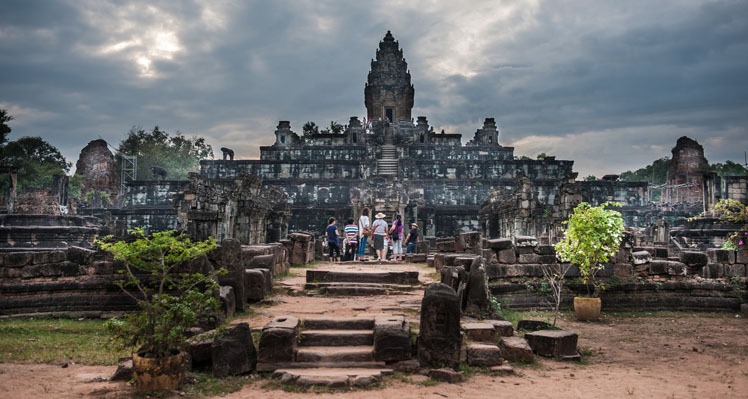 Angkor Wat, Cambodia
Similar to other Southeast Asian countries, like Thailand and Vietnam, Cambodia requires travelers from other countries to apply for an e-visa.
Recommended Cambodia Tours
4. India
India opened up to tourism with relaxed requirements from February 14, 2022. All travelers can enter India whether they are vaccinated or not. The entry requirements include:
Random post-arrival testing (sampling rate: 2%)
Download a health monitoring app (Aarogya Setu) from Apple Store or Google Play before departure
Nucleic acid test within 72 hours before departure if you are not fully vaccinated (no need if you are fully vaccinated)
India Visa Requirements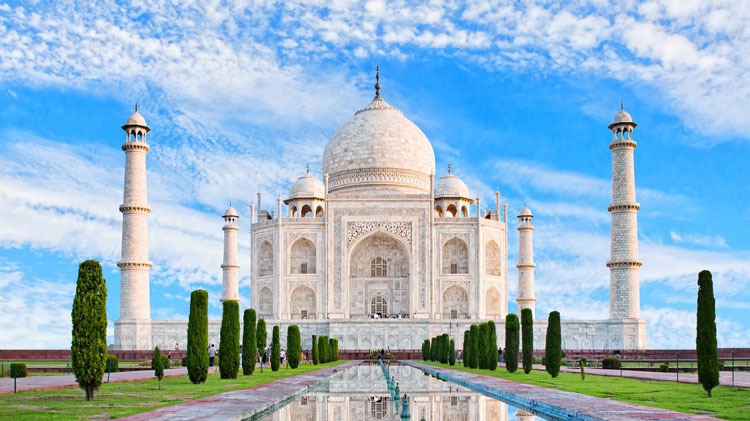 Taj Mahal
India only offers visa-free access to certain countries like Nepal, Bhutan, and the Maldives. Travelers from other countries/regions need to apply for a tourist e-visa. >>>Latest Asia Visas, Southeast Asia Visas Requirements
Recommended India Tours
5. Nepal
From March 14, 2022, Nepal has eased its entry requirements. All international visitors can go to Nepal whether they are vaccinated or not.
For fully-vaccinated travelers, a vaccination certificate is required.
For non-vaccinated travelers, a negative RT-PCR test within 72 hours of travel is required.
Nepal Visa Requirements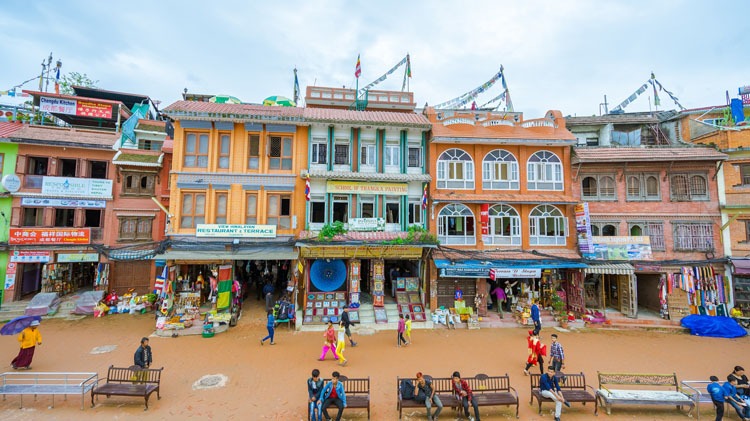 Kathmandu
Travelers need a visa to enter Nepal, however, Nepal makes getting a tourist visa quite simple by offering a visa on arrival option.
You can get a visa on arrival by providing vaccination certificate or present a negative PCR test result. >>>How to apply for a Visa for Nepal

6. Laos
Laos has announced a full reopening with no testing and no travel restrictions for vaccinated travelers. Everything else, including visas and entry procedures, has returned to pre-COVID norms.
For fully-vaccinated travelers, a vaccination certificate is required.
For non-vaccinated travelers, a negative ATK test result within 48 hours of departure is required.
Laos Visa Requirements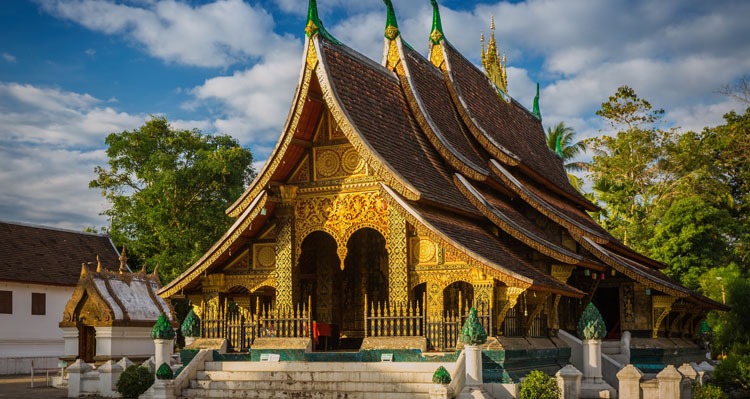 Wat Xieng Thong
Laos' visa-free policy mostly applies to Asian countries like Thailand and Singapore.
Other countries can apply an e-visa or visa on arrival.
Recommended Laos Tours

7. Myanmar
Myanmar announced its full reopening in October 2022 with no testing and no travel restrictions for vaccinated travelers.
A vaccination certificate or a negative RT-PCR test within 48 hours of travel
A RDT test on arrival
COVID-19 insurance provided by Myanmar Insurance
Myanmar Visa Requirements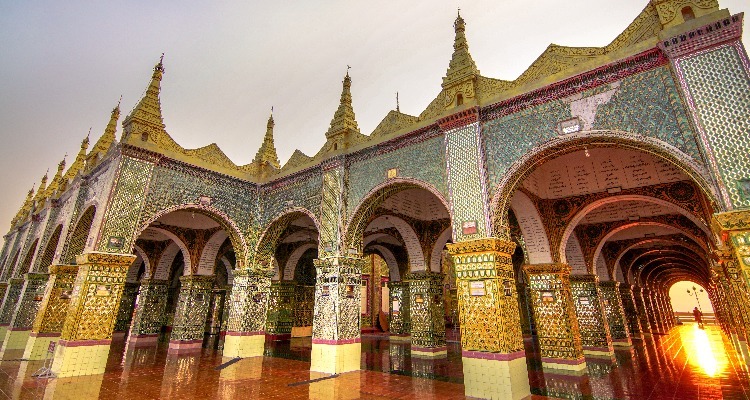 Shwedagon Pagoda
Except for a few Southeast Asian countries, Myanmar requires a visa to enter. The easiest way to get a Myanmar visa is via its online e-visa system.
Recommended Myanmar Tours
8. Indonesia
Indonesia updated its entry requirements on July 17, 2022:
If you have completed your booster shot, there is no need for pre-departure testing.
If you have completed two shots, you should show a ngative rapid antigen test within 24 hours or a negative RT-PCR test within 72 hours.
If you only have completed one shot, you should show a negative RT-PCR test within 72 hours.
If you cannot be vaccinated for a specific reason, you should show a negative RT-PCR test within 72 hours and a doctor's certificate from a government hospital.
Indonesia Visa Requirements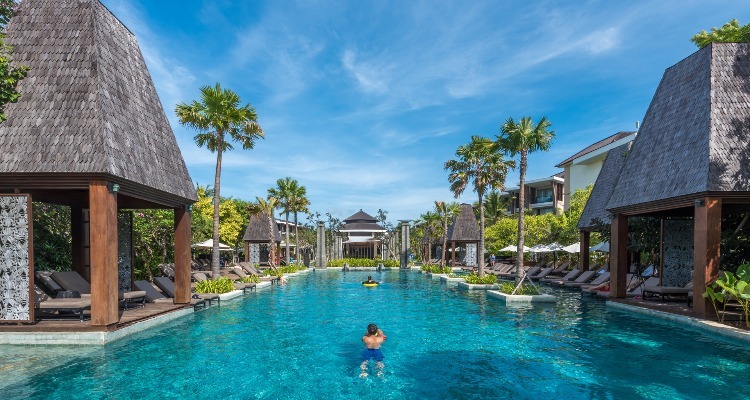 Bali
All EU citizens, US citizens, and citizens of most other nations can visit Indonesia without a visa for up to 30 days.
Recommended Bali Tours

9. Singapore
Singapore cancelled all COVID-19 testing for fully-vaccinated travelers, bringing the country almost back to its pre-pandemic status.
For unvaccinated or not fully-vaccinated travelers, pre-departure test within 48 hours is needed.
All the travelers need to submit the SG Arrival Card with an electronic Health Declaration before aarival.
Singapore Visa Requirements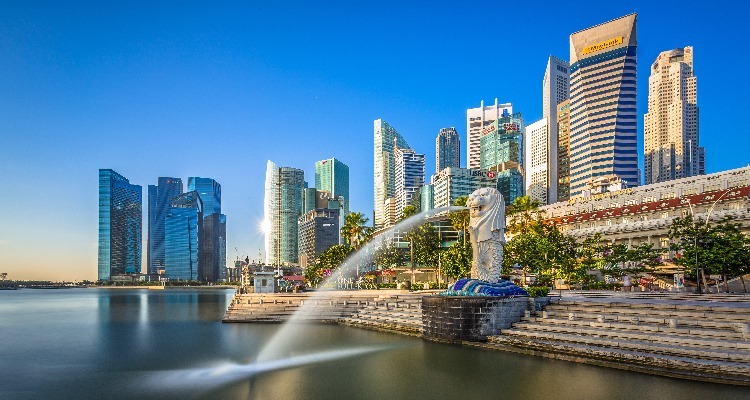 Merlion Park
Most visitors (EU, UK, US, Australia, Norway, South Korea, and Switzerland citizens) can enter Singapore without a visa and are granted 30–90 days visa-free entry, depending on their nationality.

10. Philippines
At present, the Philippines has one of the easiest and most convenient entry procedures in Asia. You will only need:
Proof of COVID-19 vaccination
Philippines Visa Requirements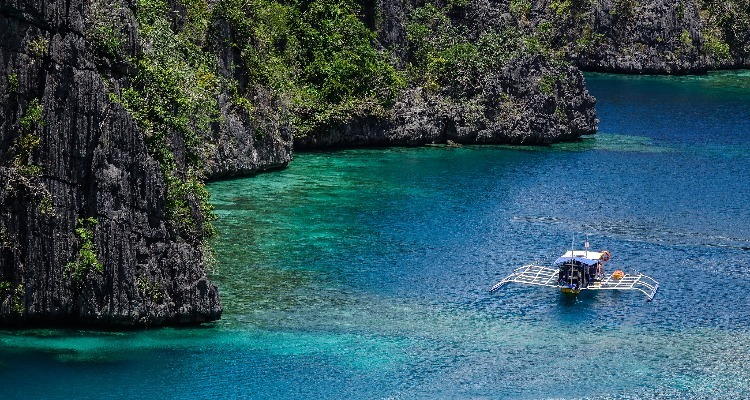 Citizens of most nationalities do not need a visa to enter the Philippines, and this is inclusive of all citizens of EU countries, the US, Australia, Russia, and South American countries.
11. Sri Lanka
Sri Lanka announced that fully-vaccinated visitors don't need pre-departure COVID-19 PCR or rapid antigen tests from March 1, 2022. The entry requirements include:
Vaccination certificate
Insurance covering COVID-19 costs of at least US$50,000
Sri Lanka Visa Requirements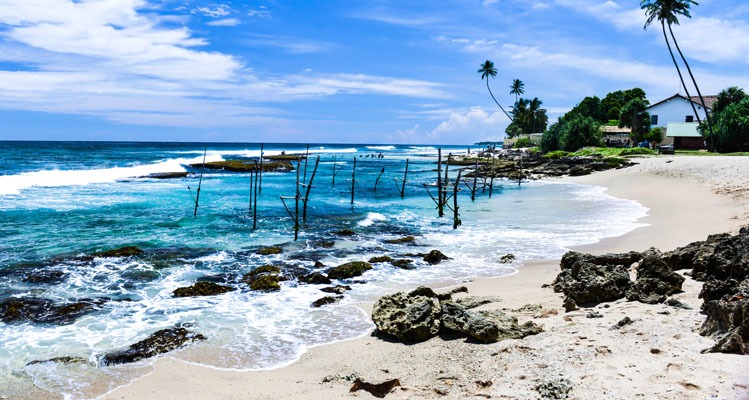 Sri Lanka
Most visitors to Sri Lanka need to apply for a visa. The easiest way is to get an ETA (Electronic Travel Authorization) online. ETA holders will be issued a 30-day short-visit visa at the port of entry in Sri Lanka.

12. Japan
Japan now fully reopened to all the international travelers. Now you can visit Japan with or without a guide.
Japan Visa Requirements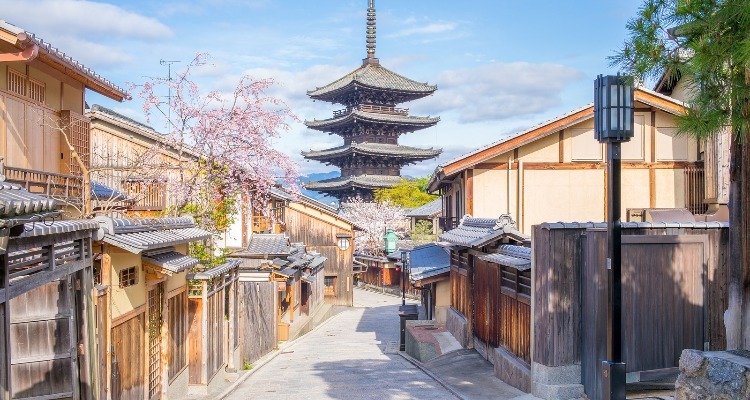 Kyoto
Japan has restored the visa-waiver system since October 11th, 2022. If your country is in the list of Exemption of Japan Visa like Australia, Canada, USA, UK and almost all European nations, you can visit Japan without applying for a visa in advance.
Feel free to contact us to plan your dream travel.
Recommended Japan Tours
13. South Korea
South Korea announced that travelers, whether vaccinated or not, don't need to quarantine from June 8. The entry requirements still include:
A negative RT-PCR test result within 48 hours before departure
RT-PCR test within 24 hours after arrival
South Korea Visa Requirements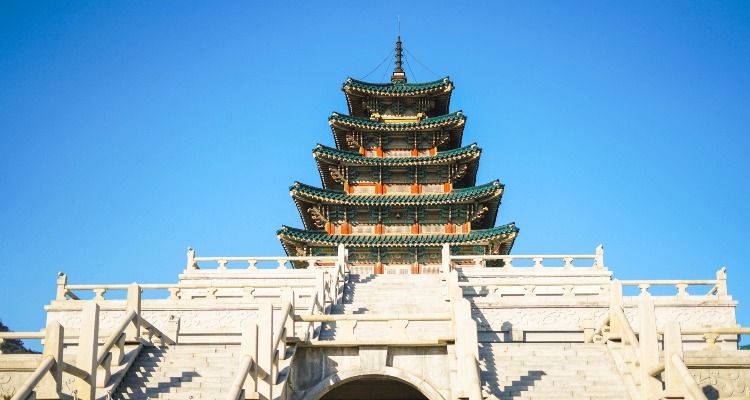 Gyeongbok Palace
Passport holders from 96 countries/regions, including Canada, European Union citizens, the USA, the UK, Singapore, and Japan, enjoy visa exemption when visiting South Korea, but need to apply for an ETA (Electronic Travel Authorization) online.
14. Bhutan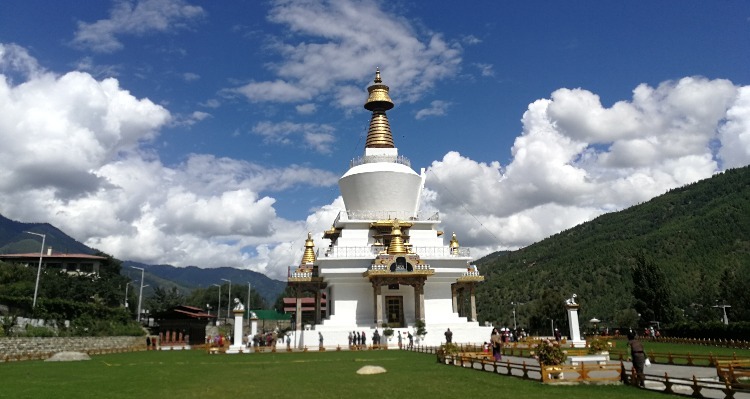 Bumthang
Bhutan plans to fully open its doors to international travelers from September 2022, without quarantine. But currently, it still requires a 5-day quarantine for travelers.
Recommended Bhutan Tours
15. China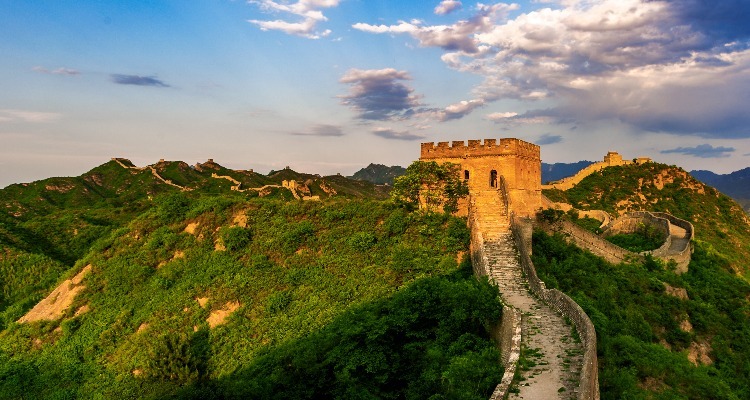 The Great Wall
China is still closed to inbound tourism. Hong Kong has reopened to international travelers, but quarantine is required. Check out more on our China Travel Restrictions 2022, When Will China Open Its Borders?
Restart Your Travel with Us
It is important to us that you feel comfortable and safe during your visit, and we will respect and do our best to accommodate any requests or decisions you make regarding your travels. Contact us to plan your trip when you are ready. All our tours are fully customizable. Here are some popular itineraries:
Why Travel with Asia Highlights During the Pandemic
Tailor-made experience: All of your ideas/needs will be carefully considered to create your ideal trip.
Worry-free planning: Your 1:1 travel consultant in Asia will take all the uncertainty out of your planning, helping you navigate any travel restrictions.
No-risk booking: 100% refund policy! (up to 14 days before departure)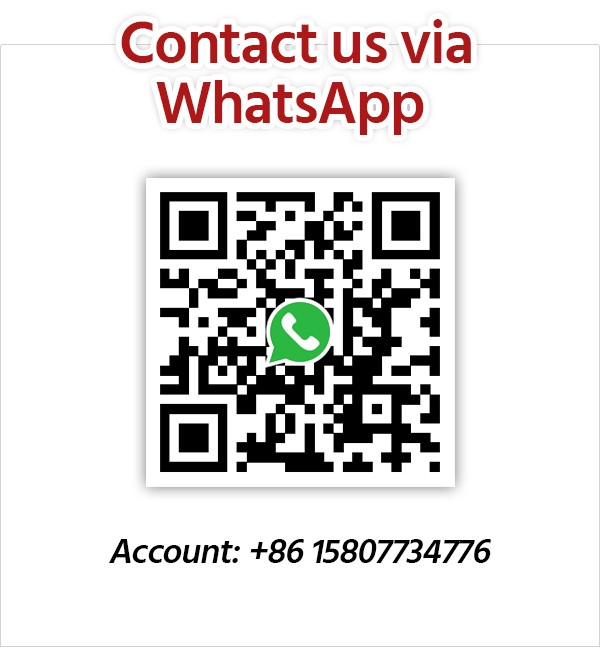 Get Inspired with Our Sample Itineraries
At Asia Highlights, we create your kind of journey — your dates, your destinations, at your pace. You can have any trip tailor made for your travel.
More Travel Ideas and Inspiration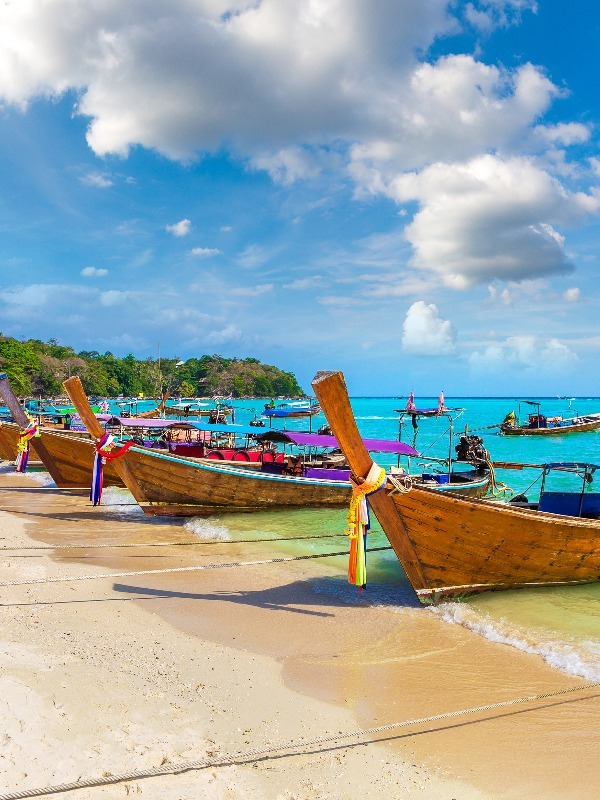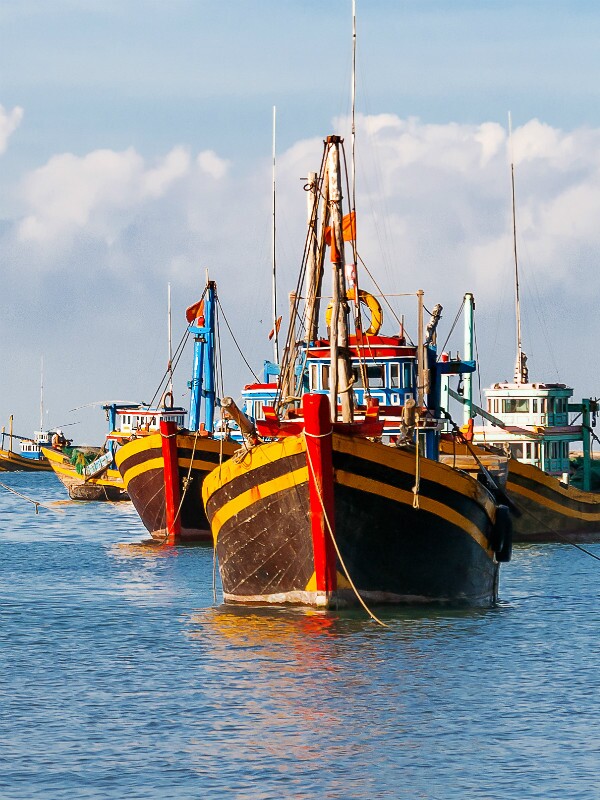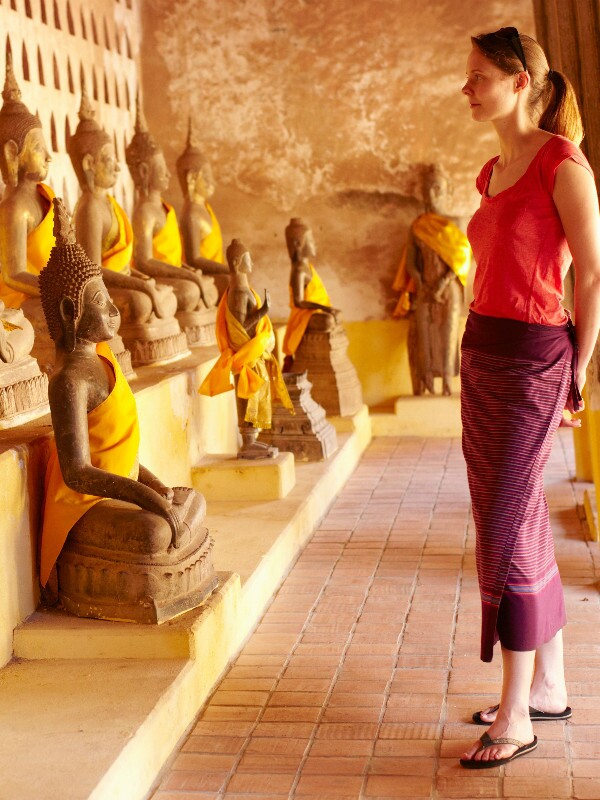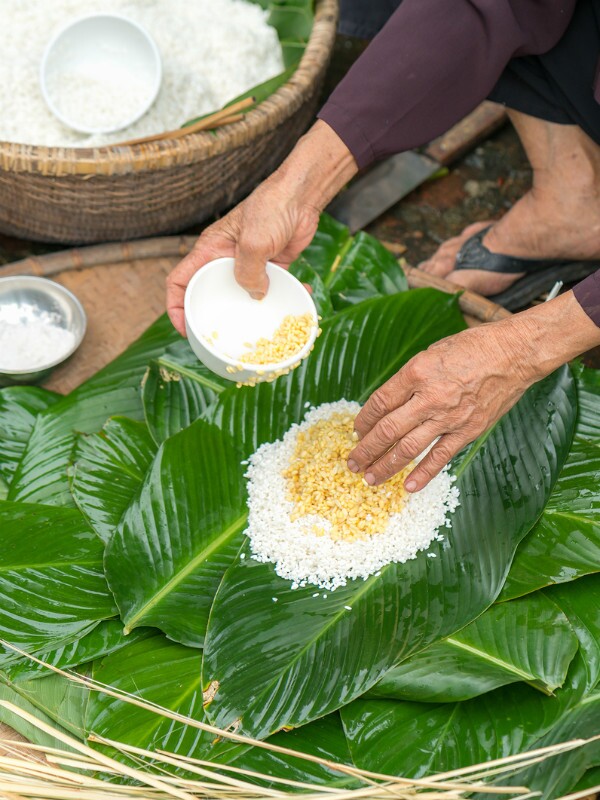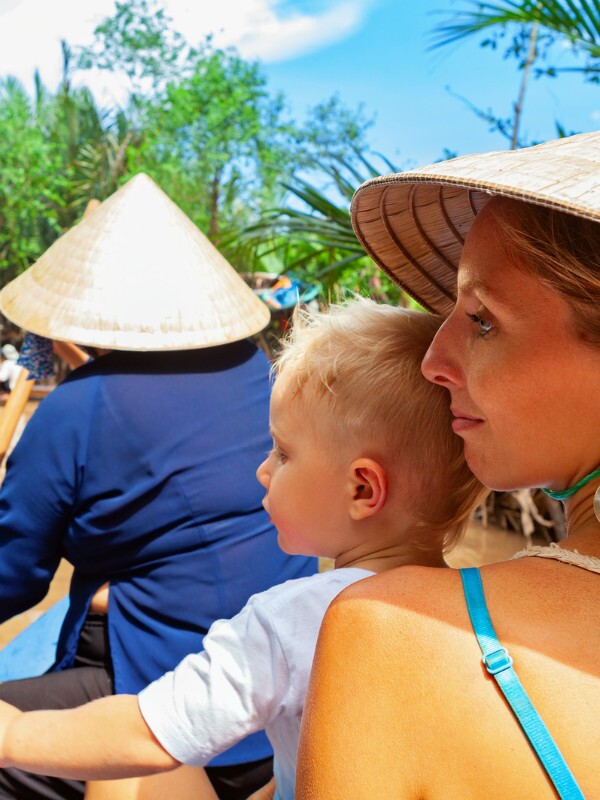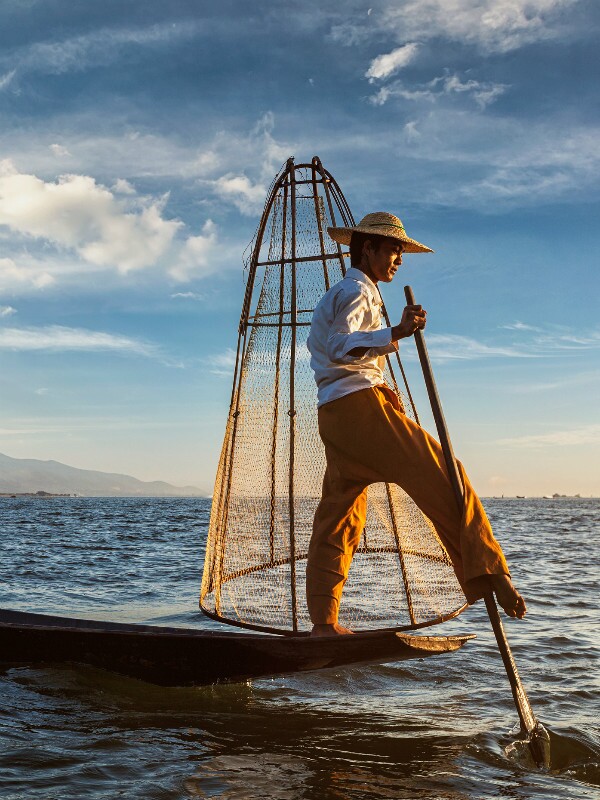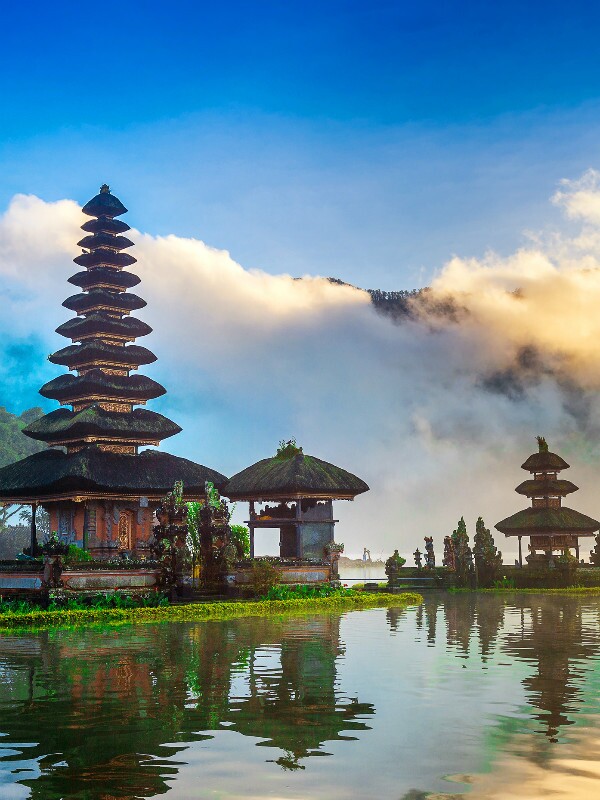 We are here to help you.
Start planning your tailor-made tour with 1-1 help from our travel advisors. Create My Trip
4.9 Excellent
The Asia Highlights Experience

1-to-1 Expert Planning
Your tour will be tailor-made to suit you by a destination expert. Your personal travel advisor will always reply within 24 hours.

Personal Journeys
Enjoy having your own personal local guide and ride. Explore destinations at your own pace. Have as much flexibility as possible.

Authentic Experiences
Go beyond the sightseeing. Understand the destinations by practicing the local culture and interacting with local people.

One-Stop Service
Leave all the booking work to us, including international and internal transportation, visas, hotels, meals, and activities.
At Asia Highlights, we create your kind of journey — your dates, your destinations, at your pace. Not just any journey, but the unique trip with the exceptional experiences you're looking for — whether it's a family vacation, a honeymoon, or your annual break. more .
15 Best Countries to Visit in Asia
The largest continent on Earth, Asia stretches all the way from the shores of the Mediterranean Sea to the Pacific Ocean. Its vast landmass encompasses everything from epic mountain ranges such as the Himalayas to the dry and desolate Arabian and Gobi deserts. Steamy jungle can also be found in Southeast Asia, as well as paradise islands and beautiful beaches.
In addition to its colossal size, Asia is remarkably home to more than half of the world's population. With so many different cultures and languages for you to delve into, the continent's dazzling diversity defies definition. As each country has its own unique history and heritage, Asia's many natural wonders and hidden treasures could take a lifetime to unravel.
15. Maldives
© Dreamstime
Made up of 1,200 or so islands and atolls, the Maldives boasts some of the best and most breathtaking beaches in the world. Nestled away in the Indian Ocean, the glamorous getaway is renowned for its luxurious resorts, many of them with their own private island.
While each idyllic island in the archipelago appears more stunning than the last, the Maldives is also noted for its underwater riches. As such, it is a fantastic place to go scuba diving or snorkeling, with lots of colorful coral reefs and shimmering shoals of fish to discover.
With so many picture-perfect white-sand beaches for you to check out, this serene and secluded honeymoon destination is not to be missed out on.
14. Malaysia
© Dreamstime
Consisting of Peninsular Malaysia and East Malaysia, this incredible country is home to some of the oldest rainforest on Earth. Its national parks boast lots of fantastic trekking and wildlife in addition to the marvelous nature and scenery on show.
Very multicultural and diverse, Malaysia's thriving cities and capital Kuala Lumpur are home to Chinese, Indians, and ethnic Malays. Amongst the modern skyscrapers, impressive historical and cultural landmarks can be found, and its restaurants serve up lots of delicious local cuisine.
With you can find idyllic islands and pristine beaches in Malaysia, seeing an orangutan up close in their natural habitat is probably the highlight of any visit.
13. Cambodia
© Dreamstime
Tucked away in between Thailand, Laos, and Vietnam in Southeast Asia, Cambodia is awash with astounding historical ruins and archaeological sites.
This is because the mighty Khmer Empire built lots of amazing temples, monuments, and palaces around the country between the 9th and 15th centuries. Of these structures, the undoubted highlight is the awe-inspiring Angkor Wat.
Besides the vibrant cities of Siem Reap and the capital Phnom Penh, Cambodia also boasts plenty of delightful nature. With picturesque paddy fields, jungle-clad mountains, and fabulous tropical islands for you to explore, Cambodia has something for everyone to enjoy.
12. Sri Lanka
© Dreamstime
An increasingly popular tourist destination, Sri Lanka is set in the Indian Ocean just off the south of India. While its fabulous beaches are one of its main attractions, the island has a rich history and culture for you to delve into.
As its history dates back around 2,500 years, Sri Lanka has lots of impressive archaeological sites and historic and cultural landmarks to check out. Ranging from ancient temples to colonial-era forts, many of these can be found in the enthralling cities of Anuradhapura, Galle, and Kandy.
In addition to this, Sri Lanka also has some spectacular scenery and incredible wildlife for you to enjoy. Offering up the perfect mix of beaches and culture, history, and nature, Sri Lanka has it all.
11. Oman
© Dreamstime
Steeped in history, the Sultanate of Oman's unique culture, traditions, and heritage are visible wherever you go. Indeed, the proud identity of its people and their welcoming nature is in part what makes the country so charming to visit.
Unlike many of its neighbors, Oman hasn't erected any skyscrapers or modernized dramatically. This means its desert oasis towns and the capital Muscat still exhibit lots of lovely old architecture, and their skyline has remained unchanged for centuries.
While its souks and medinas are captivating in their beauty, the country's desolate landscapes are no less alluring. Home to spectacular mountains, a gorgeous coastline, and lots of scenic sand dunes, Oman is a hidden gem just waiting to be discovered.
10. The Philippines
© Dreamstime
As the Philippines are made up of over 7,000 different islands, it should come as no surprise to learn that it is a very popular beach holiday destination. Its inviting waters make for some fantastic surfing, scuba diving, and snorkeling, with Boracay and North Palawan particularly great places to enjoy watersports.
While some islands are coated in lush rice fields or tropical rainforest, others are home to hidden lagoons and smoking volcanoes. Dotted about its varied landscapes, you can find chaotic yet colorful cities, such as Cebu and the capital Manila.
The cultural make-up of the country is varied; while traveling around, you'll notice Spanish, American, and traditional influences, amongst others. As you can see, the archipelago has much more to offer than just sun, sea, and sand.
9. South Korea
© Dreamstime
The home of K-Pop and Kimchi, South Korean culture is currently very much in vogue around the world. This represents a marked change, as for much of its history, it has been overlooked and outshone by its larger and more powerful neighbors China and Japan.
What makes traveling around the peninsula so fascinating is that the nation boasts a rich and unique history, heritage, and culture. It has, however, modernized rapidly. You'll find centuries-old palaces and temples alongside skyscrapers and gigantic shopping malls.
Deceptively mountainous, South Korea also has lots of marvelous national parks for you to explore, with beautiful islands and beaches hugging the shore. Of these, Jeju Island is the most popular to visit among locals and tourists alike.
8. Vietnam
© Dreamstime
With so much astounding history, culture, and nature, Vietnam is one of Asia's most rewarding destinations. The country encompasses lots of different landscapes, and its idyllic coastline hugs the South China Sea.
Many visitors rent a motorbike and explore the Ho Chi Minh trail. This takes you from the colorful yet chaotic capital Hanoi to Ho Chi Minh city, guiding you past the ancient capital of Hue on the way. Ha Long Bay is another must-see sight due to its stunning seascape and breathtaking limestone islands.
The picturesque coastal town of Hoi An is also well worth checking out, while the hill tribes around Sa Pa showcase some of the nation's cultural and ethnic diversity. Regardless of where you go, Vietnam's fabulous cuisine is sure to be a treat.
7. Jordan
© Dreamstime
Due to its strategic location between Africa, Europe, and Asia, Jordan in the Middle East has long welcomed travelers and traders to its lands. Armies also passed through, and over the millennia, rulers and empires left behind crusader castles, Roman amphitheaters, and of course, Petra.
Majestic to behold, the ancient Nabataean city is sure to be unlike anything you've seen before. Set amid the desert and carved out of rock, it is undoubtedly the highlight of any visit to the country.
While Petra is justifiably the main attraction, the Dead Sea and Wadi Rum's desert landscapes are also well worth exploring. The safest country to visit in the region, Jordan's many charms and Middle Eastern hospitality will surely beckon you back in no time at all.
6. Nepal
© Dreamstime
One of the best places in the world to go trekking and mountaineering, Nepal is a breathtakingly beautiful country full of amazing scenery. Dominated and defined by the Himalayas, the mountain nation is home to many of the tallest peaks on Earth. Of these, Mount Everest stands head and shoulders above them all.
While many people come to hike the Annapurna Circuit, Nepal also boasts a rich cultural heritage. Centuries-old temples, shrines, monasteries, and palaces dot the country, with Maya Devi Temple in Lumbini being the most famous. It is here that the Buddha was born some 2,500 years ago.
Known as the 'City of Temples' due to its many religious sites, the capital Kathmandu is not to be missed out on.
5. Indonesia
© Dreamstime
Made up of more than 18,000 islands that span some 4,700 kilometers from east to west, Indonesia covers a huge area. As such, the nation is one of the most diverse places on Earth – whether that's in terms of people, culture, and languages or landscapes and wildlife.
In many ways, the archipelago defies definition. For instance, its small, secluded sleepy settlements are in stark contrast to the teeming and chaotic capital of Jakarta. One of the most populous nations in the world, its customs, traditions, and cuisines also vary dramatically depending on where you go.
Lying between the Indian and Pacific Oceans, its islands' habitats are just as diverse. While in Bali you can find beautiful beaches, Borneo has wonderful wildlife and awe-inspiring orangutans. With so much to see and do, the 'Emerald of the Equator' definitely warrants a visit.
4. India
© Dreamstime
Home to one of the world's richest and oldest civilizations, India is awash with different cultures, religions, peoples, and traditions. It is this diversity that makes it so mesmerizing to explore.
While the Himalayas dominate the north, steamy jungle, picturesque tea plantations, and gorgeous beaches can be found in the rest of the country. Tucked away among these varied landscapes are millennia-old archaeological sites and colorful yet chaotic cities such as Mumbai and New Delhi.
From temples to cuisine and history to wildlife, the world's second-most populous country has something for everyone. The only question is where to begin.
3. Japan
© Dreamstime
Although it consists of almost 7,000 islands, most of Japan's main sights and tourist attractions can be found on Hokkaido, Honshu, Kyushu, and Shikoku. These are the four largest of them.
Lying to the east of mainland Asia, the island nation is a fascinating place as old and new collide wherever you go. While the futuristic metropolises of Tokyo and Yokohama are full of skyscrapers and neon lights, Kyoto and Nara instead boast traditional palaces and age-old temples.
Covered in mountains and forests, the country is also home to some delightful nature and scenery. This explains why the vast majority of its large population is found in the densely populated cities that hug its long and indented coastline.
2. Thailand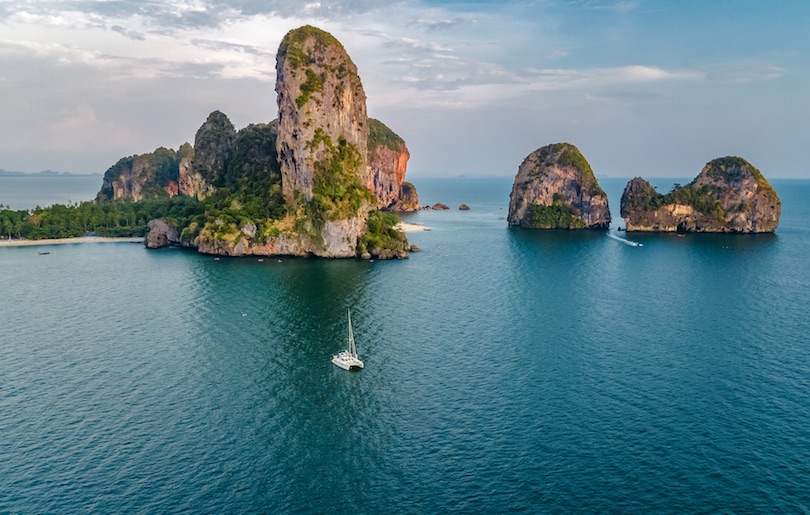 © Dreamstime
Thanks to its breathtaking beaches, glittering temples, and welcoming population, Thailand is a very popular tourist destination. Fittingly enough, it is often called 'the Land of Smiles.'
While Bangkok has lots of fantastic cuisine and nightlife on offer, Chiang Mai and Chiang Rai are home to some of the nation's most famous temples. Further afield, you can find wild jungle, picturesque paddy fields, and quiet and secluded towns and villages.
Lying in between the Andaman Sea and the Gulf of Thailand, its golden sands and underwater marvels attract hordes of people every year. Many also come to party in its beachside towns, visit idyllic islands such as Ko Tao, or enjoy the stunning scenery at Krabi.
1. China
© Dreamstime
Dominating Asia in terms of both its size and population, China boasts one of the world's oldest civilizations. As such, incredible historical and cultural landmarks are on show wherever you go.
While the Great Wall of China is obviously its main attraction, the Terracotta Army in Xi-an and the Forbidden City in Beijing attract just as many people. Others come to enjoy China's beautiful scenery that includes towering mountains, endless rice terraces, and the desolate Gobi Desert.
The most populous nation on Earth, China is home to many rapidly modernizing cities that are enthralling to visit. Its age-old traditions and customs remain, however. A continent of a country, China and its vast and varied landscapes, cities, and cultures could take a lifetime to explore.
BACKPACKING ASIA – 40 THINGS YOU NEED TO KNOW BEFORE TRAVELING ASIA
As a guideline, travelers in Southeast Asia should get the Hepatitis A, Hepatitis B, Typhoid, and Diphtheria/tetanus/polio (combined into one shot) vaccinations but in some areas, you may need to take malaria tablets and/or get your yellow fever jab. If you are spending an extended period of time in remote areas then you may consider getting the Japanese Encephalitis and the rabies jab.
Plan around the weather – Check the weather for each of your destinations and plan around the heat. Avoid monsoon season and aim for the low season to get the best deals.
Know what you are looking for – If you are planning a trip to Asia, decide what you are looking for! Asia is massive, so do your research and decide what you want. If it's temples and culture then Myanmar and Cambodia. History then Vietnam and China. Unusual Tech destinations than Tokyo and Taiwan. Famous Landmarks then India and Kuala Lumpur. Jungle and Adventure then Malaysia and Borneo. Beautiful beaches than Thailand or the Philippines. For great food, try South Korea and Singapore.
Book your first night – Make sure you have your first night booked in a hotel. After a long flight, you will need a decent night's sleep to sort out your jet lag.
Travel Insurance – linked to the above, get your travel insurance! There are too many stories of 20-something backpackers getting into a horrific accident and not affording the hospital bills because they weren't insured. Get decent insurance! We use World Nomads to get the best offer and to be fully covered. You can even get money back on delayed flights.
Learn greetings and "is it spicy?" – Some areas of Asia will be full of locals who can speak English; at least enough to help you out. Some areas will speak very little if any. Learn hello and thank you to help you with your trip (I write them down on the notes app on my phone). I also learn the word 'spicy' before heading to any local restaurant and market. By shaking my head and hand and saying spicy, the vendor normally figures out I don't want extra chili!
Book or not to book? – Booking your flight there then 'winging it' is fine to do in Asia. Unless it is the peak season, most hotels and hostels have available rooms whilst most buses, flights, trains, and tours can be booked a few days in advance, if that. I personally prefer to book my travel and accommodation before leaving so I can get the best deals and know how much cash I have left for sightseeing, food, and entertainment. Then we book tours and sightseeing trips whilst in a country. Plus, when you book your accommodation in advance, you can choose one of the best hostels in Asia to stay in.
BEFORE YOU GO TO ASIA
Currency – In some countries around Asia, the US Dollar is used as well as their national currency. Laos, Vietnam and Cambodia are countries that prefer the dollar and you can get reasonable exchange rates at ATMs. However, make sure you do have some local currency too as markets and small shops may not take USD.
Bring a light bag – A light bag is perfect for days exploring a new city. Make sure it has a zip and is preferably a shoulder/tote/satchel bag.
Don't be afraid – Before traveling to Asia, I was genuinely concerned about our safety and belongings. We had heard and read so many horror stories about travel around Asia but were still drawn to exploring it. Apart from a few overpriced cab rides and one awful drink in Phuket (oh and our taxi did crash into a lorry in China but we were fine!), there was really nothing to actually worry about.
Tissues – This one is weird but ladies, take some tissues with you that you can pop in your handbag before heading out. Not all toilets around Asia will offer such luxury and no one likes having to 'shake it dry'.
Backpack or not? – If you plan on taking a lot of buses and trains around Asia, then take a backpack – not sure how best to pack? Read the Backpack Hack for the best packing tips. Buses rarely offer large storage space, with smaller buses putting luggage around your feet, under chairs, and in-between seats. However, if you will be flying the majority of your trip, a suitcase is just fine and is our preferred choice for trips.
Visas – Myanmar, Vietnam, and China require visas before arrival so do your research and get them sorted before you leave.
Get reading – This one may sound biased but once you have decided your destinations, get online to read blogs, websites, and Tripadvisor and watch youtube videos of your chosen places. You can learn where is best to eat and stay, how to travel, local scams in the area to avoid, popular attractions, off-the-beaten-track attractions, and so on.
BUDGETING A TRIP TO ASIA
Plan your budget – Asia can be as expensive or as cheap as you wish. It is possible to spend as little as £20 a day but I recommend at least £50 a day (per couple) is a good amount to budget.
For example, a typical day in Vietnam for us would cost: Private double room with ensuite: £11, breakfast (pancakes and juice from the nearby restaurant): £4, taxi ride: 60p, attractions (museum entrance and park): 52p per person, lunch (overeating) at a local market: £4, attractions (Pagoda searching and general wandering around taking street photos): free, dinner (three-course, sit down restaurant including two alcoholic drinks each): £15, beer at a local bar: £1.20 and cocktails at local bar £1.60 = One day cost £37.92.
We have a series of Cost of travel posts to help you plan your trip.
Bring extra – You can travel cheap but make sure you bring extra cash along so you can have some fun! There are so many people we have met on our travels who aren't enjoying everything a place has to offer, in order to afford their trip. What is the point of traveling if you are not going to see or do anything?!
Expensive places to visit – Tokyo, Singapore, Hong Kong, Brunei, South Korea, Borneo, and some areas of the Philippines and China can all be expensive places to visit. However, there is always a reason for that and it is usually because they are worth visiting. Try and afford to visit at least one of these places on your trip: My Pick? Tokyo!
Cheapest places to visit in Asia – There are some awesome and cheap places to visit in South East Asia – we have a post on the cheapest destinations in Asia, perfect for those on a tight budget.
Haggle – Across Asia, you will be met with higher prices because you are a foreigner. Practice the art of haggling and if it's too much, walk away – chances are there is probably a stall around the corner selling the same stuff.
Currency – In some countries around Asia, the US Dollar is used as well as their national currency. Laos, Vietnam and Cambodia are countries that prefer the dollar and you can get reasonable exchange rates at ATMs. However, make sure you do have some local currency too as markets and small shops may not take USD.
Cash in remote areas – Remote areas of a country are unlikely to have ATM machines at all so plan and take out plenty of cash whilst you're in the city.
Expect to get ripped off – Unfortunately, it will definitely happen at some point in your trip. You will get into a taxi that refuses to use the meter, have a tuk-tuk try and take you to his mate's suit store, or be massively overcharged for something weird looking on a stick. Haggle when you can, get out of taxis and make the most of your trip. On our first visit to Bangkok, we got frustrated with the taxis but after walking out of one or two, we always found someone around the corner who would use the meter.
HOW TO GET AROUND SOUTHEAST ASIA
Slow down – Everything in Asia seems to slow down. You can save a lot of money by taking the slow route to another country via bus or train rather than plane. Plus, by taking the bus, you can visit the smaller, lesser-known destinations in the country.
VIP Buses – VIP and first-class buses can be worth it for long journeys. They always include air conditioning, often an on-bus toilet, and can be much faster than second or third-class buses. Shop around and never accept the first price.
Multi-trip flights – If you are planning everything in advance and wish to fly, you can save some money by booking all your flights at once. We prefer to use the multi-flight option on skyscanner.
Rent a scooter – Renting a scooter around Asia, particularly Southeast Asia, is a great way to get around, see the countryside and save your cash for the bar. Licenses aren't always needed but bring your driving license from home just in case.
Fly – Air Asia is the main budget airline, with flights as low as £15! Check their website in advance and get booking your trip. Ok, buses, trains, and coaches may be more scenic and give you a sense of the countryside but flying is always more convenient and faster.
Outward travel – For some countries, you will need to know how you are traveling onward after your visit. In Japan, we had to show the booking of our outward flight so check online for policies, more so if your destination(s) is an island.
TRAVELING ASIA
Local water – Don't drink water from the taps, it isn't clean and will make you sick.
Ice – That being said, ice is often clean as it is usually made in factories using filtered water. We don't worry about ice (as it is definitely needed whilst in Asia) and we have never become sick from the ice.
Respect local beliefs – Whether it's not touching people's heads, walking on the other side of the road from a monk, or removing your shoes, read the signs and follow the rules. You're a guest in the country so be as respectful as you would be if you were a guest at your in-law's home (my rule of thumb).
Stay away from "extra strong" buckets – I will be honest, I don't know if this is specific to Phuket or just Thailand or to the whole of Asia, but check your straw when drinking from a bucket. We were offered an 'extra strong' bucket on our first trip to Thailand and it turned out, there was something in the straws. A lady at the hotel said this happens often…so double check!
Stay healthy – As boring as it sounds, make sure you drink enough water and get some greens in your diet too. There is nothing worse than feeling like crap whilst sitting on an 8-hour bus journey or trying to climb a mountain/explore a city/get lost in a temple.
Scuba Dive – Whilst in Asia, try and find an opportunity to scuba dive! Tours are considerably cheaper than those in North America and Europe, with PADI courses at cheap rates found in Thailand, the Philippines, and India.
WHERE TO GO IN ASIA
There are 49 countries in Asia, all offering something interesting and unique. However, we are sharing some of our favourites, for those looking for inspiration.
Japan – Known for its forward-thinking technology, Japan is an incredible place to visit. Try the delicious food, visit the historic palaces and temples and enjoy the many, many theme parks around the country. Spend at least 5 days in Tokyo and don't miss our video on how to save money in Tokyo too.
Thailand – Thailand has something for everyone; from bustling Bangkok and its exciting markets to beautiful beaches on the islands and tropical forests in the North. As ex-pats living here, we have a blog sharing all things Thailand to help you plan your trip.
The Philippines – For those looking for a laid back vibe and a bit of adventure, the beautiful Philippines is for you. Enjoy the lifestyle and beach resorts in Cebu City, appreciate the white beaches of Boracay, take advantage of the dive sites in the Philippines and watch Manila transform every day.
China – After living in China for 2 years, we were fortunate to see a lot of this diverse country. With stunning countryside and rice fields, an amazing ice festival, exciting cities, and unusual and interesting attractions along with history and culture in every corner; China needs to be number 1 on your Asia bucket list.
Singapore – Clean, modern, trendy and fashionable, Singapore is a fantastic place to visit whilst you are in Asia. This is one of the more expensive cities in Asia compared to its South East Asia neighbors, but spending a few days here visiting the malls, trying the food, and catching some amazing views and sunsets in Singapore is completely worth it.
South Korea – Immerse yourself in the exciting culture of South Korea, with tasty street food, breathtaking architecture, and unique culture.
India – Known for its beautiful Indian palaces, mosques, temples, and monuments, India is a photographer's dream. Get out of your comfort zone and visit the incredible sites this country has to offer.
Cambodia – Known for the ancient temple ruins of Angkor Wat, Cambodia should not be missed on your Asia travels. Travel here is cheap, the people are super friendly and this is the perfect place to visit on your first backpacking Asia trip.
Vietnam – Another South East Asia destination, Vietnam is becoming more and more accessible for tourists. Learn about the history of the country whilst in the cities but head out along the coastline, visiting smaller cities and towns for a different perspective.
Macau – Known as the Vegas of Asia, this country is unique in a predominately non-gambling area of the world. The Cotai strip is a fun, exhilarating place to stay for a few nights whilst the Portuguese-styled Old Town takes you back in time.
Nepal – A hiker's dream, Nepal is still vastly untouched by tourism. Visit the biggest mountain in the world and experience local life in the city.
Dubai and the UAE – Dubai, Qatar, Abu Dhabi, and Kuwait offer a whole different experience compared to South East Asia. With luxurious hotels, high-end restaurants, and sparkling new malls, the UAE is definitely worth a visit, at least for a few days. Plus, many of these countries make for the perfect stopover as you travel across Asia.
We hope you have an amazing tie in Asia! Let us know where you are heading in the comments below
This site uses Akismet to reduce spam. Learn how your comment data is processed.
Source https://www.asiahighlights.com/southeast-asia/coronavirus-travel-tips
Source https://www.touropia.com/best-countries-to-visit-in-asia/
Source https://www.creativetravelguide.com/backpacking-asia-traveling-asia/