Planning a Trip to Southeast Asia: A Beginner's Guide
Southeast Asia has reopened! Longing for an exotic vacation there? A 10–30-day trip to Southeast Asia will fulfill your dreams for a tropical travel experience with its sunny beaches, verdant jungles, adorable elephants, charming old towns, dynamic metropolises, diverse tasty foods, traditional floating markets, and mysterious temple complexes.
Southeast Asia consists of 11 countries. They're conveniently connected to each other by 1–3-hour flights. More than 95% of travelers choose to visit 2–3 SE Asian countries in one trip.
The five most popular destinations for the SE Asia first-timer are Thailand, Cambodia, Vietnam, Singapore, and Indonesia (mainly Bali). For a deeper cultural exploration and a longer trip, Myanmar and Laos come onto the list most frequently.
Spend 5–10 minutes on the following 7 steps to get an instant overview of how to plan a worry-free trip to Southeast Asia.
1. Choose Where to Go
Among all our former customers' choices, the best-selling itineraries cover the Southeast Asia travel hubs of Thailand (Bangkok, Chiang Mai, Phuket / Koh Samui), Vietnam (Halong Bay, Hanoi, Hoi An, Ho Chi Minh) and Cambodia (Angkor Wat). >>>How to Plan a 3-Week Thailand, Cambodia, and Vietnam Tour
Bali in Indonesia, known locally as 'the Island of the Gods', is one of the best choices if you love the thought of sun-soaked beaches, volcano trekking, and scenic countryside with terraced rice fields.
Singapore is extremely family friendly with its convenient amenities, widely-spoken English, various cuisines, Universal Studios, and big events, like the Formula 1 Singapore Grand Prix from September 30th to October 2nd in 2022.
Luang Prabang in Laos and Bagan in Myanmar are favored choices for those loving charming romantic old towns, fascinatingly-designed temples, and Buddhist culture.
Thailand: Bangkok, Chiang Mai, Phuket / Koh Samui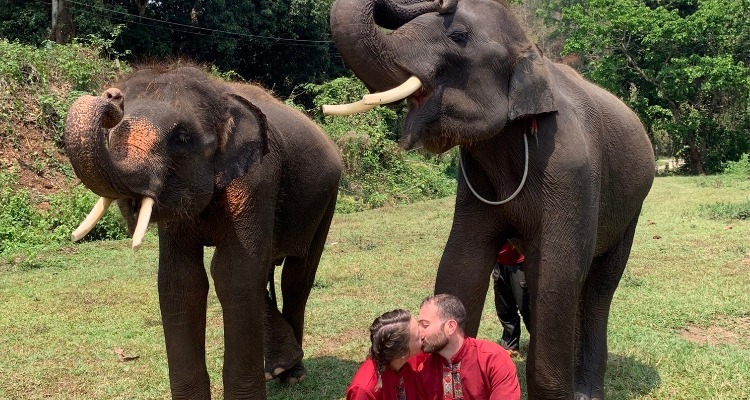 A honeymoon trip in the Elephant Rescue Park in Chiang Mai.
Thailand travel thoughts are usually about sunny beaches, smiling people, ornate temples, and lush national parks.
Bangkok and Chiang Mai are two of the most popular destinations in Thailand. When planning a trip to Thailand, you definitely can't skip the capital Bangkok to soak up the history, culture, and amazing food, while Chiang Mai, the second most important city in Thailand, gives access to elephant sanctuaries, beautiful temples, ancient ruins, and more incredible things to eat.
Located in south Thailand, Phuket or Kok Samui offer you and your family comfortable beach resorts, tropical fruits, as well as various tropical sea activities.
Vietnam: Hanoi, Halong Bay, Hoi An, and Ho Chi Minh City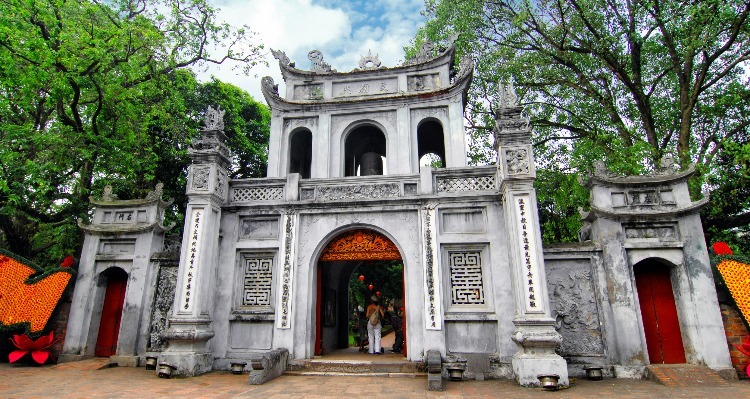 Temple of Literature in Hanoi
Hanoi and Hoi An represent traditional Vietnam, Halong Bay represents scenic Vietnam, while Ho Chi Minh epitomizes modern Vietnam.
Hanoi is a must because of the incredible, buzzing Old Quarter, displaying history at every turn.
3 hours' driving from Hanoi, you can visit Halong Bay, and spend 1–2 nights boating around the numerous islands and admiring the karst formations rising from the sea.
Ho Chi Minh City is Vietnam's most fashionable city, known for its amazing food, skyscrapers, and sleepless bars. It is also a must-visit for everyone with an interest in history due to its many museums!
After 2–3 hours' driving from Ho Chi Minh, you can transit from city's dynamism to the primitive simplicity of the Mekong Delta. Get to see how the local Vietnamese keep their traditional lifestyle: trading in the floating markets, making sugar in a family workshop, living in a boat house, etc.
What Our Customers Said
I contacted to Bella from Asia Highlights that to buy tickets to Yi Peng Festival in Chiang Mai when i was in my country.She helped me very much.You can trust this agency, and i advice Bella as the best!!
I had booked Chiang Mai Yi Peng Sky Lantern Festival with Asia Highlight Travel, my travel advisor was Bella Kiu, the experience was great, got my tickets , communication was seamless.
I thought "no hope" in getting the tickets to Yee Peng Festival organize by CAD. Fortunately, together with Bella Liu, I managed to secure all our tickets. No one left behind. This trip to Chiang Mai will be a memorable one.
Bella was super helpful in getting my ticket to the Yi Peng festival exchanged and was very accommodating. Quick and easy transaction and received ticket within 24 hours. Good communication throughout the process.
Asia Highlights as a whole is also very informative and contains helpful advice that has helped me plan my travels in Thailand.
Albee was an absolute pleasure to work with. She responded to my suggestions readily to find suitable alternatives for my 2 week trip to Thailand with my wife. She answered all my questions promptly and thoroughly.
Belle is very professional in helping me to decide on what I can do as a solo traveller. She is very helpful and making my trip planning easy .
Albee was very prompt, professional, and responsive as a planner for our trip. She listened to our preferences and designed an experience that catered to our specific needs.
Cambodia: Siem Reap (Angkor Wat)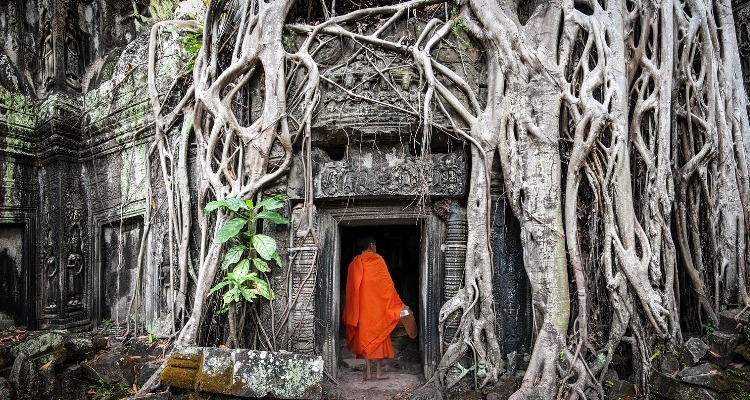 Angkor Wat
Put on the map largely by Angkor Wat, Cambodia is a beautiful country with friendly people, an incredible array of archaeological wonders, and a long history.
Take your time in Siem Reap where Angkor Wat takes pride of place. There is a huge amount to see there besides.
Indonesia: Bali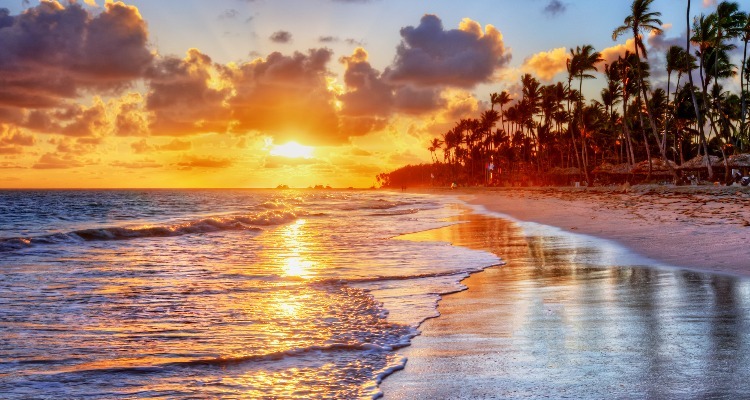 Enjoy a beach sunset in Bali, Indonesia
Bali is a beautiful tropical paradise that offers everything from water sports to yoga: delicious Indonesian and international restaurants, a wild nightlife, beautiful beaches, incredible resorts, friendly people, and shops enough to shop until you drop.
It is one of the most popular destinations in Indonesia, and once you get there you will instantly understand why.
Singapore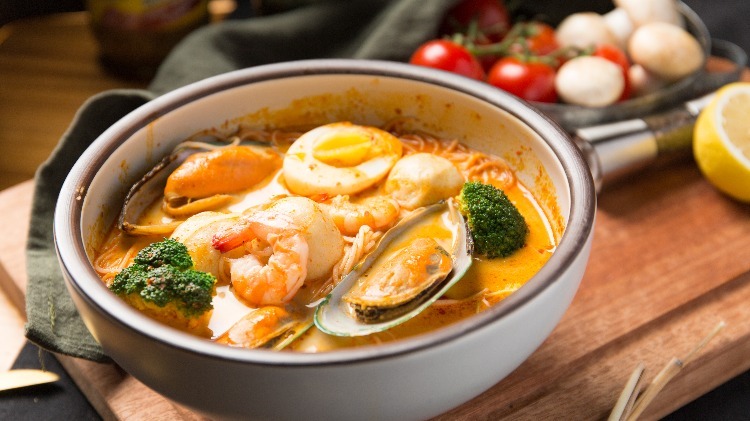 Food adventure in Singapore
Singapore, a clean and modern city, is one of the most family-friendly destinations in Southeast Asia. It is favored by families due to its arts, fashion, food, culture, and big-name events.
Laos: Luang Prabang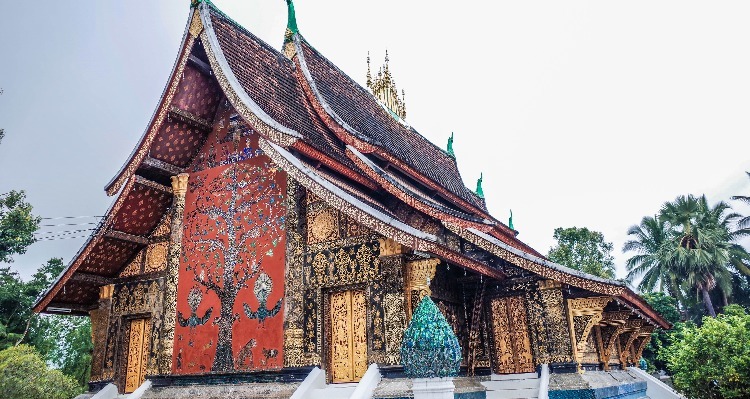 Tribal village in Laos
Heading somewhat off the Southeast Asia beaten track, Laos is a beautiful and tranquil nation offering UNESCO World Heritage sites, charming old towns, stunning natural scenery, tribal villages, diverse ethnic arts, adventure, outdoor activities, and amazing food.
Luang Prabang is its most popular destination as a result of the many beautiful historical sites, the unique surrounding scenery, the pure alms-giving ceremony, as well as its elephant sanctuary with well-preserved habitat.
Myanmar: Bagan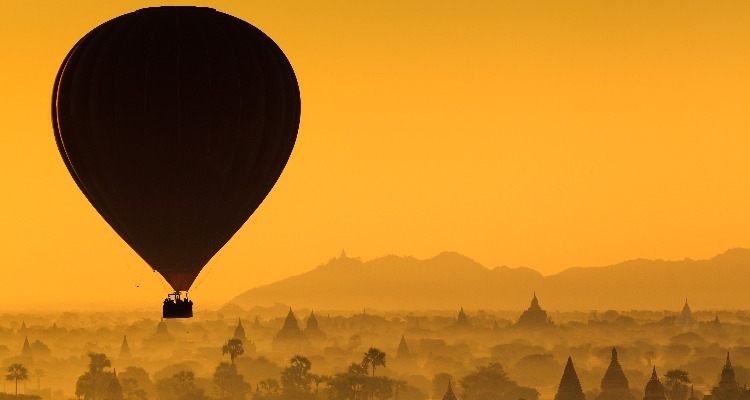 Take a hot air balloon ride in Bagan to enjoy sunrise.
When talking about Bagan, taking a hot air balloon ride over 2,000 pagodas and temples to watch the sunrise from the sky always pops to the mind.
Bagan is enthusiastically loved by photographers, honeymoon travelers, and people who are sympathetic to Buddhism.
Visit Bagan before it's overwhelmed by tourists!

2. Decide How Many Days to Stay
Considering the long flight journey (often 20+ hours) from America or Europe and the masses of things to experience, most visitors spent 13–18 days exploring Thailand, Vietnam, and Cambodia for their first Southeast Asia trip.
With 10–12 days, you're suggested to focus on one country or a maximum of two countries to avoid the hassle of frequently changing hotels and rushing to airports. Thailand-Cambodia, Thailand-Vietnam, Vietnam-Cambodia, Vietnam-Laos, Singapore-Bali, etc. are all popular choices.
People traveling around Southeast Asia for 20–30 days are also common. Those who have plenty of holiday time usually plan a thorough exploration of the whole peninsula area (Thailand, Vietnam, Cambodia, Myanmar and Laos).
Here are some itineraries for your inspiration:
3. Consider the Best Times to Travel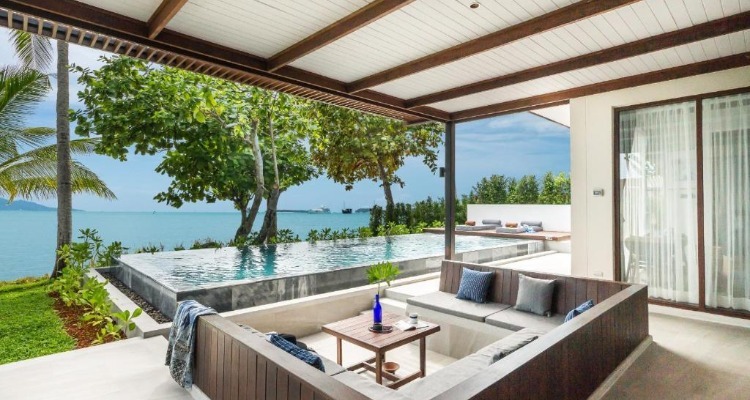 Enjoy your beach resort in Koh Samui
Lying within the tropics with southern areas very close to the equator, most of Southeast Asia is warm all year round.
Generally speaking, the best time to visit most places in Southeast Asia is from November to February when the weather is dry (driest) and warm (on average). One of the busiest times is around Christmas and New Year. Hotels in popular cities/islands and flights between popular destinations are likely to be sold out in advance. Be sure to plan ahead and make reservations in advance. See the Ultimate Guide to Spending Christmas / New Year Holidays in Southeast Asia for more info.
Wet-season monsoon rains fall from June to October in most SE Asian countries (Thailand, Vietnam, Cambodia, Laos, and Myanmar).
April to May are the hottest months with daytime temperature reaching 37–40°C (99–104°F).
However, Indonesia (Bali) and Singapore are exceptions.
The dry seasons in these two countries are from April to September.
The rainy season (usually downpours in the afternoon) falls from October to March.
The wettest months are December to February.
The rainy season and the hottest months usually reward you with less crowding and the best deals for flights and hotels. Take your outdoor activities mainly in the morning time during the rainy season.
Want to attend the romantic Loy Krathong festival in Thailand? Come to Chiang Mai on November 8th and 9th in 2022.

4. Plan Your Budget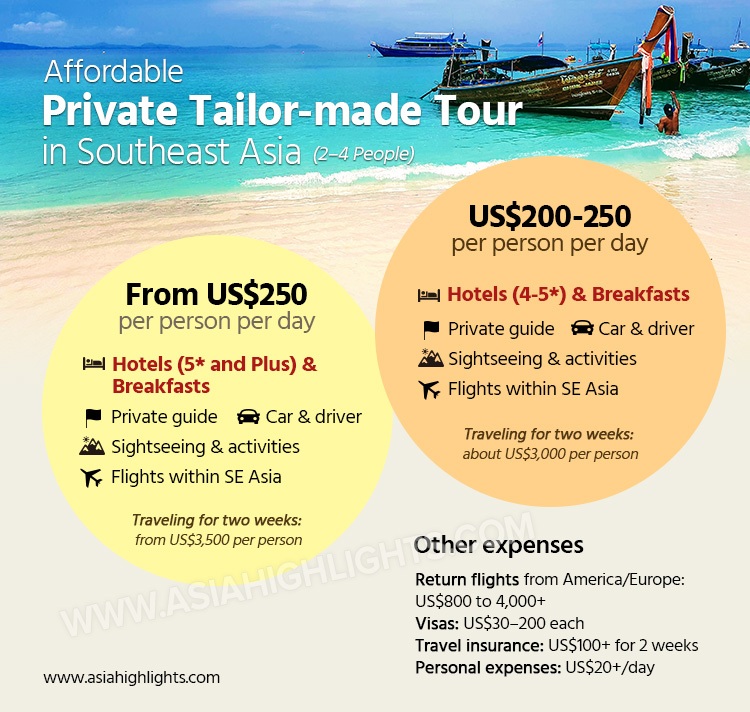 The biggest chunk of the budget for an overseas travel goes firstly to transportation and secondly to accommodation: this is rigid and unlikely to be pruned away. This leaves the sightseeing part to your control when budgeting. How much you want to see, and therefore the number of days you stay, will determine the eventual cost of the trip.
With different travel times come different costs. During the peak season, the cost for a private guided tour plus 4-star level hotels and flight connections within Southeast Asia normally ranges from USD200-250 per person per day on average for a group of 2 people. Traveling in bigger group or during shoulder season usually means less cost.
Dining is pretty inexpensive: around 10 bucks for lunch per person and US$20 to 50 for a nice dinner.
Booking early (at least 3 months before departure) for better prices.
5. Check Visa Requirements
Getting visas is generally an easy thing when touring Southeast Asia. Most countries offer visa-free entry, e-visas, or visas-on-arrival.
If you come from the USA, Canada, the UK, Australia, New Zealand, or Switzerland, the following are available:
| Destinations | Visa |
| --- | --- |
| Thailand | Visa-free entry for 30 days |
| Vietnam | E-visa |
| Cambodia | E-visa |
| Indonesia (Bali) | Visa-free entry for at least 30 days |
| Singapore | Visa-free entry for at least 30 days |
| Laos | Visa On Arrival (Visa-free entry for Swiss) |
| Myanmar | E-Visa |
If you come from Denmark, Finland, France, Germany, Italy, Norway, Russia, Spain, or Sweden, the following are available:
| Destinations | Visa |
| --- | --- |
| Thailand | Visa-free entry for 30 days |
| Vietnam | Visa-free entry for 15 days |
| Cambodia | E-visa |
| Indonesia (Bali) | Visa-free entry for 30 days |
| Singapore | Visa-free entry for 90 days |
| Laos | Visa On Arrival |
| Myanmar | E-Visa |
Read more about country-specific visa requirements:

6. Check Vaccine Requirements
Normally there is no specific vaccine requirement, apart from being fully vaccinated for COVID (except for yellow fever for travelers coming from countries where the disease is prevalent), to visit the most popular destinations in Southeast Asia like Bangkok, Chiang Mai, Hanoi, Angkor Wat, etc.
If your itinerary includes some remote villages or off-the-beaten-path routes, you might be recommended to have the hepatitis A, hepatitis B, typhoid, Malaria medication, and/or Japanese encephalitis jabs done apart from childhood vaccinations.
It's better to talk to your doctor about this at least two months before your trip.

7. Buy Your Travel Insurance (COVID-19 Related) (Updated on May 17th, 2022)
Travel insurance for COVID-19 medical treatment and hospitalization costs is compulsory when entering most Southeast Asian countries:
Thailand: 10,000 USD minimum cover
Vietnam: 10,000 USD minimum
Cambodia: not compulsory
Indonesia (Bali): 10,000 USD minimum
Laos: 50,000 USD minimum
Singapore: not compulsory for children aged 12 and below and fully-vaccinated travelers. A minimum coverage of US$30,000 if you're not fully vaccinated.
Myanmar: 25,000 USD minimum
Tips: The above COVID-19 related travel insurance information is subject to change depending on updated entry requirements. Contact us to double check with your 1:1 travel advisor.
Besides COVID-19 related insurance, a normal travel insurance covering medical treatment, luggage and valuables, etc. is strongly suggested.
Get the travel insurance sorted before you go. You can check with your own bank or an international institution such as Letsgoinsure, Bengo Travel, Holidaysafe, or more traditional providers such as Allianz, Zurich, or Columbus Direct.

8. Be Aware of Taboos and Etiquette
There are different taboos and etiquette in Southeast Asian countries. Some of the most important ones include:
Not to touch children's heads.
Women are not allowed to touch Buddhist monks or their belongings.
When entering temples or mosques, wear long dresses or trousers and shirts that cover your knees as well as your shoulders. You can usually rent or borrow these at the big tourist sites if you do happen to forget to take them on the day.
If you are entering a house, it is polite to take off your shoes. This also goes for some temples, where you might notice a pile of shoes at the front door. If you do see this, remove your shoes and follow suit.
In Thailand, make sure you never insult the king, and in general it is better not to discuss politics as this may lead to some sensitive situations. If you do find yourself in any kind of awkward situation, do not raise your voice as many Buddhist cultures place high importance on harmonious social interactions.

Tailor-Make Your Southeast Asia Tour with Asia Highlights
Your experienced 1:1 travel consultant will help you customize your perfect holiday in Southeast Asia, from tailored excursions to fully-personalized travel itineraries. Check out some tours for initial inspiration or contact us with your ideas:
Why Travel with Asia Highlights During the Pandemic
Tailor-made experience: All of your ideas/needs will be carefully considered to create your ideal trip.
Worry-free planning: Your 1:1 travel consultant in Asia will take all the uncertainty out of your planning, helping you navigate any travel restrictions.
No-risk booking: 100% refund policy! (up to 14 days before departure)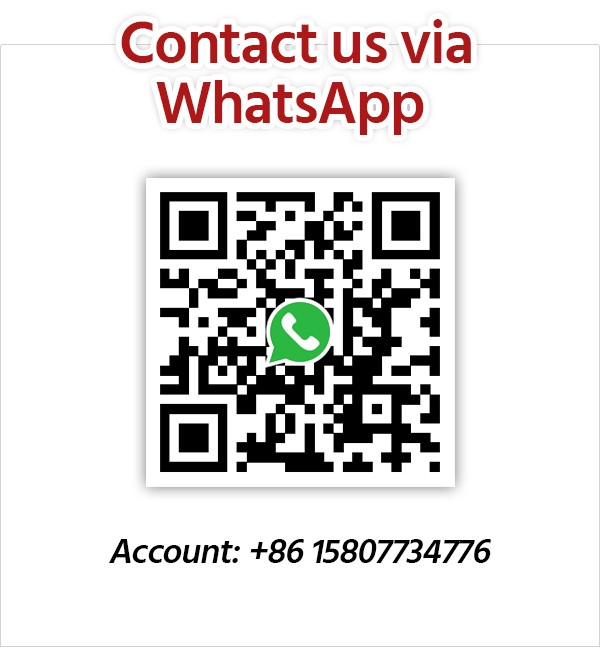 Get Inspired with Our Sample Itineraries
At Asia Highlights, we create your kind of journey — your dates, your destinations, at your pace. You can have any trip tailor made for your travel.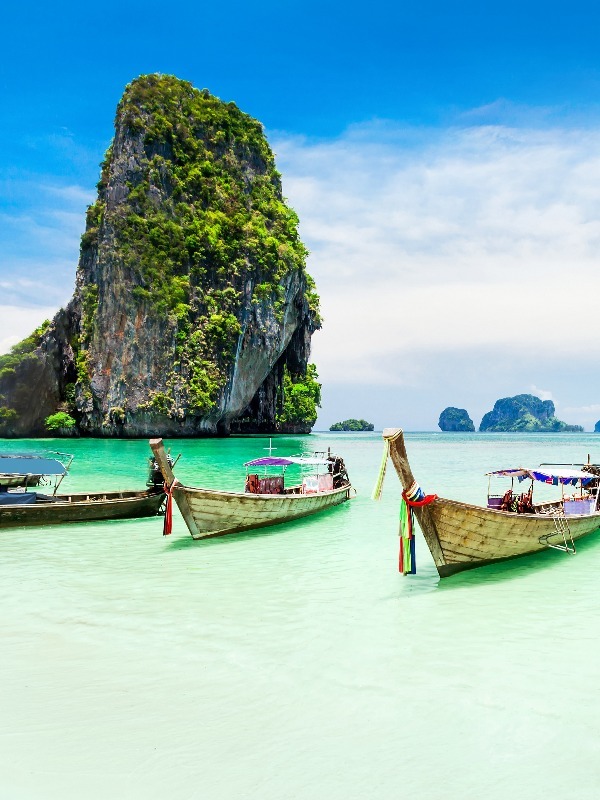 More Travel Ideas and Inspiration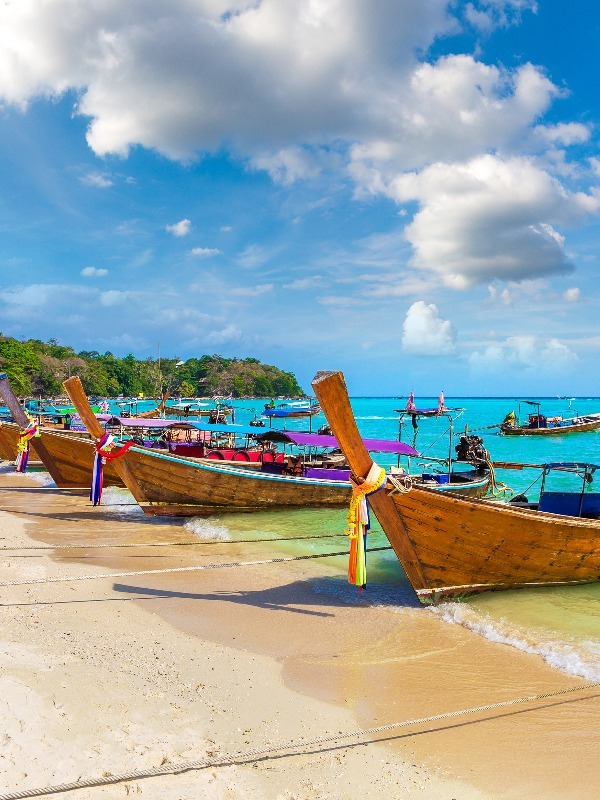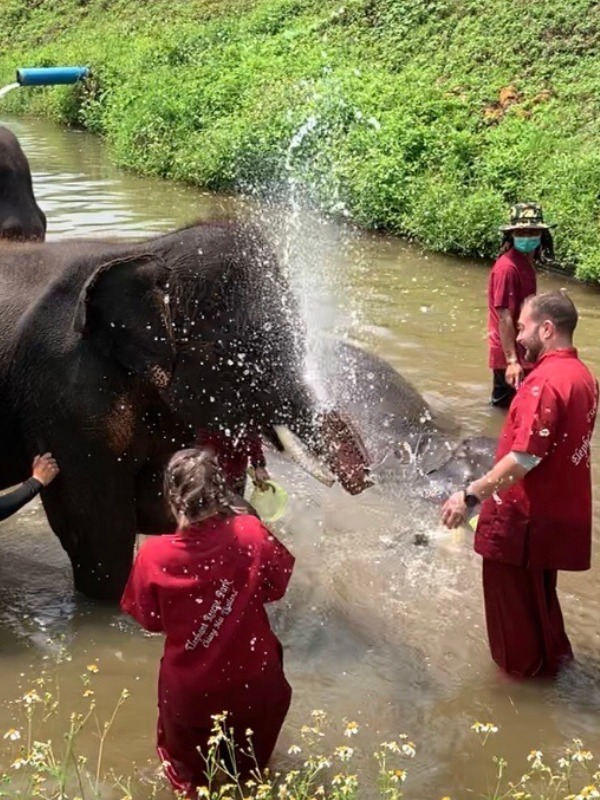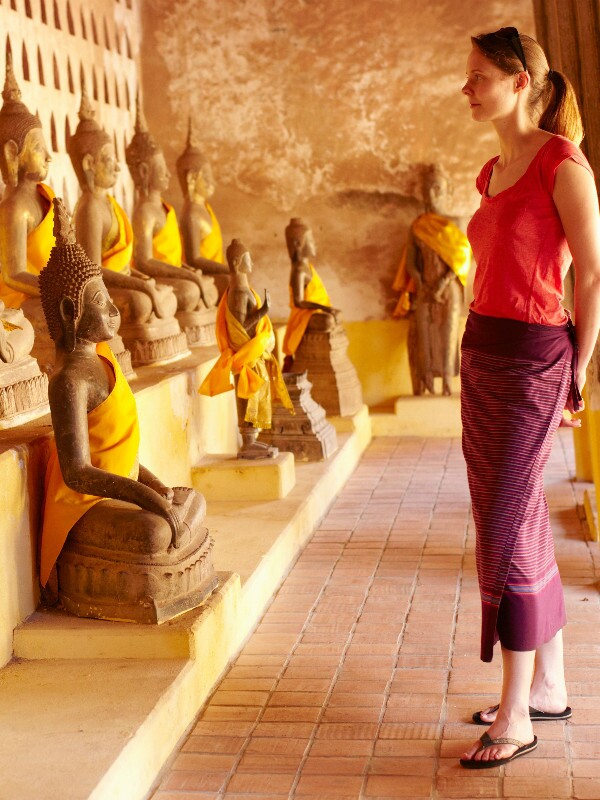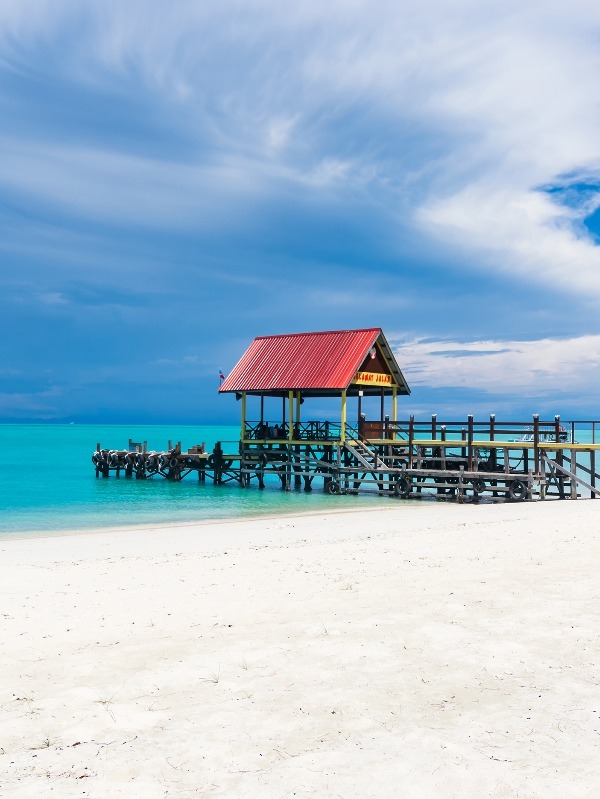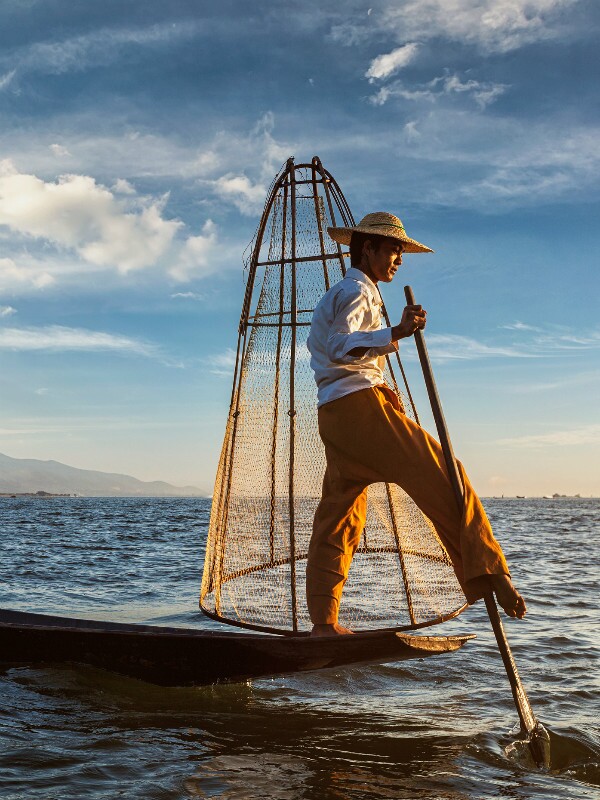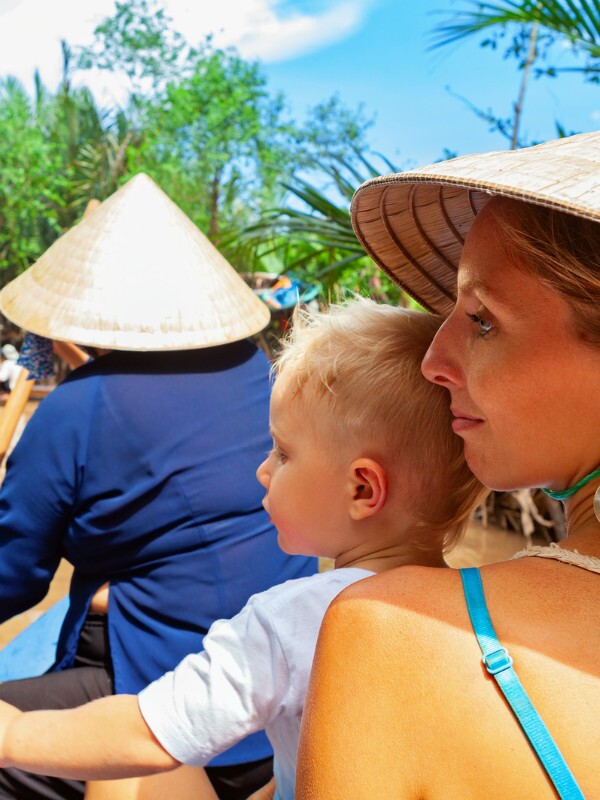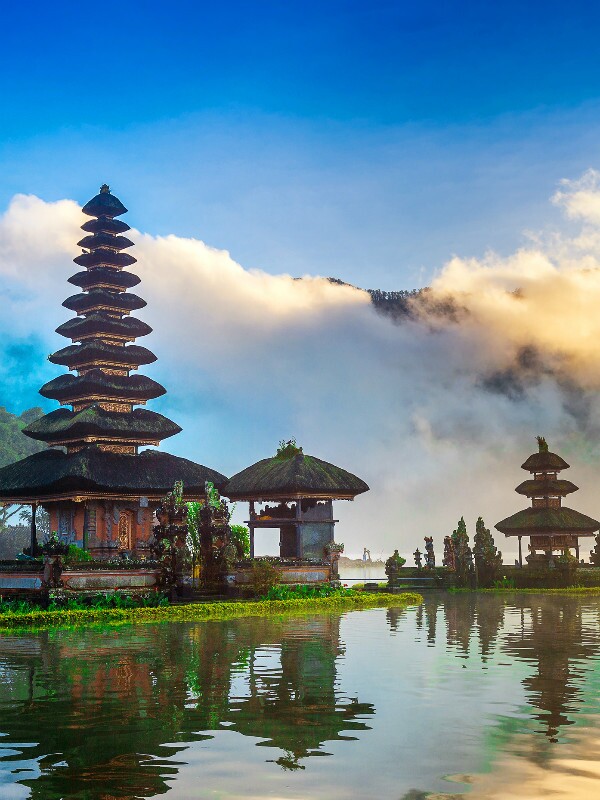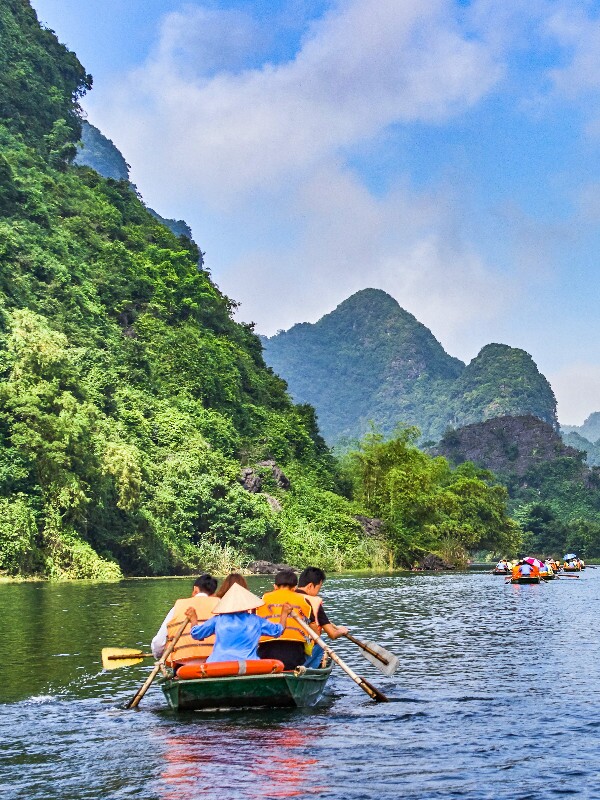 We are here to help you.
Start planning your tailor-made tour with 1-1 help from our travel advisors. Create My Trip
4.9 Excellent
The Asia Highlights Experience

1-to-1 Expert Planning
Your tour will be tailor-made to suit you by a destination expert. Your personal travel advisor will always reply within 24 hours.

Personal Journeys
Enjoy having your own personal local guide and ride. Explore destinations at your own pace. Have as much flexibility as possible.

Authentic Experiences
Go beyond the sightseeing. Understand the destinations by practicing the local culture and interacting with local people.

One-Stop Service
Leave all the booking work to us, including international and internal transportation, visas, hotels, meals, and activities.
At Asia Highlights, we create your kind of journey — your dates, your destinations, at your pace. Not just any journey, but the unique trip with the exceptional experiences you're looking for — whether it's a family vacation, a honeymoon, or your annual break. more .
How to Prepare for your Southeast Asia Trip
Mike Aquino is a travel writer covering Southeast Asia and Hong Kong. He lives in Manila full-time, but is perfectly at home in a Singapore hawker center.
On your next Southeast Asia trip, don't fly in blind. Make sure you're prepared to handle the weather, culture, and travel conditions wherever you're headed.
The list that follows ought to help you prepare for your trip to Southeast Asia, although keep in mind it's a rather general list, covering a wide range of conditions in the region. Be sure to click on the following links for more fine-grained or country-specific information.
Get the Right Visa for the Country You're Visiting
Conditions for entry regarding US citizens vary widely throughout the region. Most countries in Southeast Asia allow fairly easy visa-free entry, or visa upon arrival, for stays ranging from two weeks to three months. Cambodia, for instance, also allows you to get an e-Visa online that negates the need to visit a Cambodian embassy or consulate.
The only fly in the ointment is Vietnam, which requires US passport holders to get prior visa approval at a Vietnamese Embassy or Consulate. Read about Vietnam's visa and requirements to get one.
For visa requirements in the rest of Southeast Asia, make sure to review this list of visa requirements for US Citizens in Southeast Asia (by country).
Set your Phone to Roam
Cellphone roaming in Southeast Asia is quite easy, assuming your phone meets certain criteria. At a minimum, your phone should be compatible with the GSM cellular standard, using the 900/1800 band.
Also, your cellphone provider should also allow international roaming; barring that, your phone should be SIM-unlocked to let you use local prepaid SIM cards. The latter option may be preferable if you're planning to do a lot of calling from abroad; roaming charges are often quite exorbitant.
Some websites are blocked in particular countries; a recent survey of Internet freedoms in Southeast Asia found that only the Philippines shared the same level of Internet freedom as the U.S., with others ranging only from "partly free" to the ominous "not free" in Vietnam, Cambodia, and Myanmar.
But you can tweak your phone to get past these restrictions.
Pack Right for Your Trip
For most destinations in Southeast Asia, light, loose cotton clothing will do for most destinations in Southeast Asia all year round. Most towns in the region are quite conservative (even cities), so wear clothes that cover your shoulders and legs when visiting temples, mosques, or churches.
Your packing list will depend on the time of year you're visiting. A traveler visiting Southeast Asia during the monsoon rainy season will want to bring clothes appropriate for the wet weather. Someone visiting during the summer seasons will want to pack UV-resistant clothes.
Whatever you do, do not bring controlled drugs into Southeast Asia. The region has the harshest drug laws on the planet, and even stuff that's been legalized in your neck of the woods may get you the death penalty if they catch you with your stash in Singapore's airport.
Get Insured Before You Go
When traveling to Southeast Asia, you should mitigate the obvious travel risks and get travel insurance. Many destinations are miles away from the nearest hospital or clinic. (For instance, if you get bitten by a Komodo dragon in their namesake national park, you'll need to be airlifted 300 miles west to a hospital in Bali. That's not a cheap ambulance ride.)
If something terrible happens to you so far from home, insurance can save you much-needed time and resources, as accidents, cancelled flights, or property loss can cost more than you could possibly afford.
Important note: Travel insurance will not cover you everywhere or in any situation: certain places and adventures will void your insurance if visited or undertaken!
Take Appropriate Health Precautions
Disease is an everpresent possibility in Southeast Asia – not just in the tap water, but particularly in the jungles and bodies of water representing some of the region's most-visited places. If you're not up to date on your shots, take time before your trip to get the right jabs in.
Bird flu (H1N1), while hardly on anybody's radar these days, can strike unexpectedly. Amazingly, flu is almost ridiculously easy to avoid, assuming the right precautions are taken.
Make sure you review other Southeast Asia safety tips, and find out about specific safety issues while hiking and while visiting Bali.
The CDC is just one of many organizations providing travel apps designed to keep travelers safe; read about the CDC's online tools for healthy traveling to take in their tips and tricks.
How Much Does It Really Cost To Travel In Southeast Asia?
Southeast Asia is famous for being the spiritual home of backpacking. Often considered more adventurous than backpacking in Europe but more accessible than travelling in South America, Southeast Asia has seen millions of first-time backpackers.
Read more (opens in new tab)
So how much does it cost to travel in Southeast Asia?
Overall, backpacking through Southeast Asia can be incredibly cheap, with many travellers actually spending less money on the road than they would at home!
No matter if you are travelling on the Banana Pancake Trail, or trying to hit some more off the beaten track spots, Southeast Asia is a super affordable region to travel through. Sure, some countries cost more than others but that doesn't mean you can't visit on a budget!
For those of you really strapped for cash but determined to make the most of your trip, check out our readers poll of the cheapest countries to travel in Southeast Asia!
For a full breakdown of the costs involved when travelling in an individual country, check out these guides!
Daily Cost Of Backpacking In Southeast Asia – Quick Answers!
Cost of Street Food: 80 cents – $4 USD per meal
Cost of Local Food in a Restaurant: $4-$12 USD per meal
Cost of Western Food in a Restaurant: $7.50-$17.50 USD per meal
Cost of Water: 40 cents – $1.20 USD for a big bottle (For your wallet and the environment's sake, you should take your own filtered water bottle!)
Cost of Beer: $1.40-$6.20 USD – per bottle
Cost of a Hostel Bed: $3.50-$18 USD per night
Cost of a Private Room: $10-$80 USD per night
Cost of Scooter Hire: $6.50-$21 USD per day
Cost of a Massage: $10 USD per one hour
How Much Does a Trip to Southeast Asia Cost?
Cost of Street Food in Southeast Asia
Southeast Asian street food has been the staple diet of many a backpacker. Whether it's Pad Thai on the streets of Thailand or Banh Mi in Vietnam, you're bound to find your new favourite dish while travelling!
The average price of a basic street food meal in Southeast Asia is mind-blowing. In many countries, such as Thailand and Vietnam, you can get a full nutritious (and delicious!) meal of rice or noodles for under a dollar. Even in more expensive spots, like Singapore, you'll rarely be paying more than $3-$4 USD.
Eating street food in Southeast Asia is delicious and a great way to save money!
Cost of Restaurant Food in Southeast Asia
While street food is a bloody great bargain, sometimes you might not feel like squashing yourself into a small plastic chair next to a busy road. Thankfully, throughout most of Southeast Asia, you'll find affordable restaurants without too much trouble. The food is very similar to the food found on the street but you'll be paying for the privilege of sitting indoors!
Presentation will cost you more!
Throughout most of the region, you'll find good restaurant food for $4-$17.50 USD per dish. Western food (sandwiches, pizzas, pastas, burgers etc.) will be on the higher end of this budget while local food is pretty much always around the mid to low end. Of course, as with all things, there are plenty of swanky restaurants selling local or fusion dishes for much higher prices but they are not aimed at us backpackers!
Cost of Water in Southeast Asia
In much of Southeast Asia, tap water is not safe to drink. That's not to say it would kill you but chances are the dreaded traveller's tummy will make you regret taking the gamble!
Thankfully, bottled water is cheap and easy to find. Usually less than $1 USD for a big bottle from shops, supermarkets or street vendors. In very touristy locations, such as Angkor Wat or Khao San Road, expect to pay more.
If you are concerned about single-use plastic (and you should be!) we strongly advise that you consider investing in a filtered water bottle. These allow you to make tap water perfectly safe to drink, saving you money on bottled water and helping to slow the scourge of single-use plastic. Our personal favourite is the Grayl Geopress, which after the initial investment can easily save you hundreds of dollars over an extended trip!
Plastic waste is a huge problem in Southeast Asia.
Cost of Beer in Southeast Asia
Where would backpackers be without beer?! Being able to sit outside with an ice-cold beer and spend a few hours people watching is one of the joys of travel. Some of you reading this will be like me and enjoy just having a few quiet bevvies in the afternoon while some of you will be keen to sink as many as you can while bar-hopping your way down Pub Street in Siem Reap.
Either way, Southeast Asia has your back. In most countries, you'll find a big bottle of locally brewed beer for around $2 USD. Even the tightest budgets can allow for the odd pint here and there! Some must try beers are: BeerLao (Laos), Angkor Beer (Cambodia), Beer Hanoi (Vietnam) Singha (Thailand) and every backpacker's favourite cheapo beer, Chang!
And, don't forget good old Bia Hoi, the Vietnamese draft beer that's the cheapest drink in Southeast Asia! Shockingly cheap.
Bia Hoi – 5,000 VND = 20 cents a glass!
Remember, in more religious countries like Malaysia and Sri Lanka, alcohol can be more difficult to come across and much more expensive than in more liberal countries like Thailand and Laos.
Cost of Accommodation in Southeast Asia
Cheap places to sleep in Southeast Asia are plentiful. The price of a hostel bed changes a lot depending on where you are but on average they'll set you back $3.50 – $18 USD. Cambodia, Indonesia, Laos, Malaysia and Thailand all have beds for below this price range whereas spots like Singapore or the Philippines can be slightly higher. On average, you're looking at $8 US per night for a decent bed. See our Southeast Asia hostels guide for more information and local variations.
Sick of sharing a room with the lads on tour and Geoffrey who does a cracking chainsaw impression at 2:30am every morning? Treat yourself to a private room for a more relaxing night's sleep!
Most hostels throughout the region will have private rooms that you can often pick up much cheaper than a hotel room. If you are travelling as a couple or with a close friend, getting a double or twin room between the two of you often works out more cost-effective than getting two dorm beds! It's a win-win situation, as you get to enjoy the social aspect of hostel life, but get the privacy of your own room and a good night's sleep!
Not into that hostel life? Or just looking for a proper treat? Southeast Asia offers some great hotels at great prices, especially when compared with the equivalent hotels back home!
On average these start at around $10 USD per night but can be much higher in more expensive spots. If you are only going to treat yourself to a nice hotel from time to time, try to pick somewhere like Indonesia, Thailand or Malaysia where you'll find the prices to be best!
Cinnamon Hotel in Hanoi is an example of a boutique hotel for $65 US.
Suggested Daily Budgets For Travelling In Southeast Asia
All of the numbers below are average costs for travelling in the region. If you are visiting more expensive spots, such as Singapore or the Philippines, expect to spend more than these estimates per day. On the other hand, if you are visiting the cheaper countries, such as Vietnam or Cambodia, for most of your trip, you can expect to spend less.
Shoestring Backpacker = $22-$35 USD / Day
A shoestring backpacker in Southeast Asia can expect to spend less than $35USD per day, more like $25 per day in cheaper countries like Cambodia, Vietnam and Laos. You'll be pretty much exclusively staying in dorm rooms but may be able to treat yourself to a private room in a guesthouse now and again.
Most of your meals will be street food or stuff you've prepared yourself from local grocery stores. You'll need to keep drinking down to a minimum, especially in more religious countries, like Malaysia, where booze is expensive!
As far as transport goes, you'll be sticking to cheap overland buses, with the occasional train or ferry thrown in. Flying around the region will be out of your price range so load up that kindle for the long bus journeys you'll be faced with! The good news is that if you want to get a little more off the beaten track, you should definitely be able to afford to rent a scooter from time to time. Tip – It will also help your budget if you learn how to haggle!
You'll need to watch how often you splash out on tours as these can really eat into your budget, so only choose the ones that you really want to do and hunt around for bargains (like this cheap-as-chips Halong Bay Tour) . Activities like scuba diving in Koh Tao (a backpacker rite of passage) may be out of your price range, but why not snorkel instead?
You can see some pretty amazing underwater life just by snorkeling!
Overall, you'll find travelling through Southeast Asia on a shoestring budget pretty easy. Hundreds of thousands of people do it every year and as long as you don't get swept up with a group of people spending more than you can afford, staying in the region for months is possible by spending very little!
Slow Travel – One of the best ways to exist on a budget in Southeast Asia is to find yourself a base and chill out in one spot for a while. Long-term rates on accommodation and your own wheels work out super cheap. For example, in Thailand, it is easy to get a really nice bungalow for less than 10,000 THB/month (approx $315 US) and rent a scooter for around 3,000 THB/month (approx $95). (This was a recent cost for us on the island of Koh Phangan. In the North (where prices are cheaper), you could get accommodation and a bike for less, in places like Chiang Mai, Pai and Mae Hong Son (on of our favourites).
Living It Large Backpacker = $40-$55USD
For those of you travelling with a slightly higher budget than the shoestringers, Southeast Asia is your playground! For around $50 USD per day, you'll have your choice of great backpacker dorms or nice private rooms to sleep in. You'll be able to eat in restaurants or on the street but you'll never have to worry about cooking for yourself if you don't want to. Providing you are not overindulging in places like Singapore or Malaysia, you'll be able to afford enough booze at enough parties to ensure your trip is full of incredible, if not embarrassing anecdotes!
While buses will be your predominant form of long-distance transport, you may be able to find good deals on cheap local flights. Check sites such as Skyscanner for a rough idea of costs and then move onto the individual airlines own websites for the best deals. (AirAsia is the most popular budget airline in the region.)
If you wanted to take on the Thakhek or Ha Giang Loops, two of the most popular motorcycle road trips in Southeast Asia, you'll easily be able to afford to rent a scooter for a week or so at a time! When it comes to trips and tours, as long as you choose the company you go with wisely, you'll be able to tick most items off your bucket list and enjoy activities like diving, rock climbing, trekking tours and boat trips!
Learning to dive will cost around $350 US for a 3-4 day course.
Overall, travelling through Southeast Asia on a living it large backpacker budget is plain sailing. By mixing it up between dorms and private rooms you'll see your budget stretch on even further than planned! A few dollars saved per night really makes a big difference over a long trip. Expats living in Southeast Asia are probably spending less money per day than this, so you really can extend your trip for a long time if you are sensible!
Flashpacker = $60-$90 USD
The flashpackers among you will be amazed at just how far your money can stretch in Southeast Asia. For less than $100 USD per day, you'll find yourself staying in amazing private rooms, eating at top quality restaurants and be able to buy more alcohol than you thought possible. If you plan on visiting some swanky bars or restaurants, like the rooftop bars in Bangkok, make sure you pack a smart outfit!
You'll easily to able to afford to fly from place to place but unless you are really short on time, consider taking overland options as they are far friendlier to the planet! If renting a scooter is your thing, you could essentially rent one for every day you're travelling without noticing a dent in your budget.
Travelling as a flashpacker in Southeast Asia will be as close to living as royalty as most of us will ever get! You'll find your money goes a very long way here. Just don't be too flashy with your cash, you don't want to make a target of yourself!
Source https://www.asiahighlights.com/southeast-asia/plan-first-trip
Source https://www.tripsavvy.com/preparing-for-your-southeast-asia-trip-1629931
Source https://southeastasiabackpacker.com/cost-of-travel/