Malaria Made Simple: How to Stay Safe on African Safaris
Some of the most regularly asked questions we get from clients are about the malaria risks on African safaris. In this guide to malaria, we set out all the facts about this potentially deadly disease. From transmission to prevention, to everything in between, we'll make it plain and simple to understand malaria.
Without wanting to scare you, we want to be sure you know how serious malaria is, and why protecting yourself against it is vital. Know the facts. This will help you to be prepared and stay safe on African safaris.
Mosquito at Sunset by XNAHandcor
Malaria: Quick Facts
Malaria is a serious and potentially fatal tropical disease, spread by mosquitoes in malaria-endemic areas
Not all areas in all countries are malaria areas. A number of factors are involved including season, altitude and vector control (mosquito elimination programmes)
Malaria is not contagious (spread from human to human)
Risk of contracting malaria can be significantly reduced using prophylaxis (anti-malaria medicine) and non-drug measures (avoiding being bitten)
Choice of prophylaxis needs to be made on a person-by-person basis, in consultation with a medical practitioner, taking into account a number of factors including their medical history and other medication
Pregnant women are more susceptible to malaria and both the disease and its treatment may affect the unborn baby. We advise that pregnant women and those wanting to fall pregnant avoid malaria areas. Ask one of our consultants for great safari options that avoid malaria areas
While the most common (and most serious) version of malaria ( P. falciparum) presents within 7 to 10 days, other variants (P. Ovale or P. Vivax) may only present in months to years, or cause relapses
Malaria usually presents with fever and flu-like symptoms. If you experience any symptoms during or after a visit to a malaria area, seek medical help immediately
Malaria Lifecycle – what is it?
Malaria is transmitted by the female Anopheles mosquito. The mosquito bites the human and injects the malaria parasite into the blood, from where it travels into the liver and multiplies and changes. The parasites then infect the red blood cells. It is at this point that the person will become symptomatic.
The parasite at this stage can be picked up again by a mosquito that bites the human. It undergoes another lifecycle in the mosquito's stomach. From there the parasite travels to the mosquito's salivary glands, and the whole process starts again.
Mosquito by John Tann
Transmission of Malaria – how do you get it?
As described above in the lifecycle section, malaria is transmitted by being bitten by the female Anopheles mosquito.
Malaria is not contagious, i.e. it can't spread from person to person like a cold. It is also not sexually transmitted.
The only other (highly unusual) routes of transmission are from blood transfusions, organ transplants or needle-sharing with an infected person. It can also be passed from mother to child during pregnancy or delivery.
Symptoms of Malaria
Thermometer by Toshiyuki IMAI
The symptoms of malaria usually mimic those of flu (tiredness, sweats and chills, headache, painful muscles etc.), and generally include a fever. Nausea, vomiting and diarrhoea may also occur. Symptoms usually begin 10 days to a month after infection but, depending on the strain, can present earlier, or as much as a year later.
If left untreated, symptoms can rapidly progress to mental confusion, seizure, kidney failure, coma and death.
Should you feel ill in any way during your stay in a malaria area, or after leaving the area, consult your medical practitioner immediately and be sure to tell them that you've been to a malaria endemic area.
Diagnosing Malaria
Microscope by Military Health
Malaria can only be reliably diagnosed – and which strain it is – on examination of a blood sample under a microscope. The test must be performed without delay. If, however, you are in the middle of nowhere, with no access to a lab, and you present with malaria symptoms, back-up treatment should be started while you get to the closest medical facility. Do not delay.
Treatment for Malaria
Hospital c. 1950 by Lynette
Malaria is treatable, and it is vital to treat immediately.
While it is possible (and wise) to take standby treatment, such as Coartem®, as part of your medical kit this should not, under any circumstances, be considered as an alternative to seeking medical care. It is indicated for the treatment of uncomplicated malaria and may well treat you, BUT if you have severe malaria it may progress very quickly and require other medicines, such as quinine.
We can't state it too many times: untreated or improperly treated malaria can be fatal, and it can get severe, quickly.
If you suspect you have malaria, seek medical help immediately.
Preventing Malaria – staying safe on African safaris
A number of steps can be taken to keep yourself safe from malaria while on safari in Africa. While none are 100% effective at preventing malaria, combining them all will significantly reduce your risk.
Non-Drug Measures
Fireside by Peter Pawlowski
The most effective way of avoiding malaria is to avoid being bitten by mosquitoes. While this sounds impossible when you're coming to Africa to spend your time outdoors, there are a large number of things you can do to keep the little critters at bay:
Cover up between dusk and dawn when the mozzies bite. Be sure to pack long sleeves and long pants (preferably light-coloured)
Always sleep under a mosquito net
Use insect repellants, both on yourself and in your accommodation
Mosquito nets by David Jones
Prophylaxis
There are three main options when it comes to anti-malarial medicines. Prophylaxis should be used in conjunction with the non-drug measures mentioned above. The choice of which medicine should be used must be decided on a person-by-person basis in consultation with your medical practitioner.
A number of factors will influence the choice of medicine. These include underlying medical conditions, other medication being taken and tolerance of the chosen prophylactic medicine.
Should you be travelling with children, be pregnant (or wanting to fall pregnant), breastfeeding or have any underlying medical conditions or concommitant medications, it is even more vital to discuss prophylactic options with your doctor or a travel clinic well in advance of your safari.
We advise starting your malaria prophylaxis well in advance, to ensure that you tolerate it. Should you experience side effects, consult your medical practitioner.
Apothecary by Casey Fleser
The three medicines from which to choose are:
Doxycycline
Some tradenames: Efracea®; Periostat®; Vibramycin-D®; Vibrox®; Doryx®; Oracea®; Doxymal®
Taken daily (100 mg), starting at least 48 hours' before entering the malaria area, daily while in the area, and daily for four weeks after leaving the area.
The most commonly experienced side effects are gastrointestinal (nausea, vomiting, diarrhoea). Taking the medication with the biggest meal of the day helps to minimise this. Doxycycline may also cause oesophagitis (burning throat), but swallowing the pill with a large glass of water and staying upright for a while after taking will prevent it.
Doxycycline may interfere with the efficacy of the oral contraceptive pill. Avoid milk/dairy products for a couple of hours as it may affect absorption.
Mefloquine
Some tradenames: Lariam®; Mefliam®
Taken weekly (250 mg), starting at least 10 days before entering the malaria area, weekly (on the same day of the week) while in the area, and weekly for four weeks after leaving the area.
Mefloquine is contraindicated in people with a history of epilepsy, cardiac problems or psychiatric problems. The drug may cause psychiatric side effects ranging from mild anxiety and nightmares to, in the most severe cases, psychosis. Report any such side effects to your doctor, as you may need to change to an alternative malaria prophylaxis medication.
Atovaquone/Proguanil
Some tradenames: Malarone®; Malanil®; Numal®
Taken daily (250 mg/100 mg), starting 48 hours' before entering the malaria area, daily while in the area, and daily for one week after leaving the area.
The most common side effects are headache and nausea, vomiting and/or diarrhoea. Again, taking the medicine with a big meal can minimise this.
Where is Malaria a risk? Malaria by Area in Africa
The highest transmission of malaria occurs in Sub-Saharan Africa – the countries with warm, wet climates.
Kilimanjaro by Roamd Boed
All of the countries visited on safaris offered by ABS are malaria endemic (see below for WHO country-by-country classification). It is important, however, to note that in many of the countries (especially South Africa, Namibia and Botswana), only certain parts of the country are malarial, while other parts are completely malaria-free.
Transmission of malaria doesn't occur in some areas:
In the cold season
In extremely dry, desert areas
At high altitude
In areas with good mosquito elimination programmes
Africa by maps.bpl.org
Below we include the malaria areas by country, as described by the World Health Organisation's (WHO) International Travel and Health. Please note that in some countries only certain parts are malarial. If you are unsure about where your safari goes or if it includes visits to malaria areas, contact our African Budget Safari consultant and we will happily help you.
South Africa
Malaria risk due predominantly to P. falciparum exists throughout the year in the low‐altitude areas of Mpumalanga Province (including the Kruger National Park), Limpopo Province and north‐eastern KwaZulu‐Natal as far south as the Tugela River. Risk is highest from October to May inclusive.
Namibia
Malaria risk due predominantly to P. falciparum exists from November to June inclusive in the following regions: Ohangwena, Omaheke, Omusati, Oshana, Oshikoto and Otjozondjupa. Risk exists throughout the year along the Kunene River and in Caprivi and Kavango regions.
Botswana
Malaria risk due predominantly to P. falciparum exists from November to May/June in the northern parts of the country: Bobirwa, Boteti, Chobe, Ngamiland, Okavango, Tutume districts/sub‐districts.
Zimbabwe
Malaria risk due predominantly to P. falciparum exists from November to June inclusive in areas below 1200 m and throughout the year in the Zambezi valley. In Bulawayo and Harare, the risk is negligible.
Mozambique
Malaria risk due predominantly to P. falciparum exists throughout the year in the whole country.
Malawi
Malaria risk due predominantly to P. falciparum exists throughout the year in the whole country.
Zambia
Malaria risk due predominantly to P. falciparum exists throughout the year in the whole country.
Tanzania
Malaria risk due predominantly to P. falciparum exists throughout the year in the whole country below 1800 m.
Kenya
Malaria risk due predominantly to P. falciparum exists throughout the year in the whole country. Normally, there is little risk in the city of Nairobi and in the highlands (above 2500 m) of Central, Eastern, Nyanza, Rift Valley and Western provinces.
Uganda
Malaria risk due predominantly to P. falciparum exists throughout the year in the whole country.
For more information about preventing malaria and preparing for your African safari trip, ask one of our capable and experienced travel fanatics.
If you liked this post, these trips cover similar ground…
About the Author
Briony Chisholm
Wordsmith & Pharmacist
Briony is a qualified pharmacist, published author and travel blogger living in Cape Town. She writes her own blog about travel, the arts, music and the good things in life, with a focus on accessibility. She likes watching the world go by, and sometimes it makes her nose twitchy, but mostly it provides golden nuggets with which to light up the page.
A private, tailor-made safari is within your reach. Experience all of your bucket-list safari related items on a budget now.
Similar & Related Blog Posts
Below you'll find further reading and articles related or similar to this post.
Malaria-free South African Safaris for family holidays
The Safari Geek | July 22 2012
Are you looking for an African Safari experience, without the hassle of taking anti-malaria medication? There are some excellent malaria-free game parks, especially in South Africa. Read on
See the Big 5 at the Eastern Cape's Best Malaria-Free Game Reserves
Briony Chisholm | November 15 2019
The Eastern Cape is a spectacular – malaria-free – safari destination offering Big 5 game viewing, miles of unspoilt beaches and friendly people. It's ideal for family safaris. Explore Addo Elephant Park and the Big 5 Eastern Cape game reserves offering the best malaria-free, budget safaris in South Africa. Read on
Top tips to Experience the best Malaria Free Safaris in South Africa
Briony Chisholm | December 12 2019
Enjoy a carefree adventure in Big 5 country with the assurance that you'll travel in a malaria free environment for the full duration of your booked safari. Read on
Best Cape Town Safari: Big 5 game reserves near the city (on a budget)
The Safari Geek | April 06 2022
Best Cape Town Safari on a budget? Compare 5 of the top Big 5 game reserves near Cape Town, South Africa – ideal for travelers with limited time and budget. Read on
The Complete African Safari Medical Guide
Briony Chisholm | March 23 2017
Medical Safari Guide: A comprehensive guide to all things medical for going on a safari in Africa. Tips for planning a safe and healthy African safari. Read on
Getting your shots: Vaccinations needed for your African Safari
Briony Chisholm | November 12 2018
You've booked your dream safari to Africa and now your mother/father or friends keep calling and telling you dreadful stories of tropical diseases and illnesses you'll be exposed to on your trip. Fret not! With good – and well-in-advance – planning and a few simple preparations, you can ensure a hassle-free and healthy trip of a lifetime. Read on
Excellent tips on the safety of your family on safari in Africa
Briony Chisholm | September 23 2019
Taking your kids on safari can be a once-in-a-lifetime holiday! In this blog, we address family safety on safari and offer tips on how to keep your children safe on African safaris. We'll answer the most common questions we get from parents wanting to bring children on safari and share advice from our knowledgeable travel consultants who've taken their own children on safari in Africa, safely. Read on
Best Garden Route Adventure Activities Ever
Briony Chisholm | July 19 2017
The emerald Garden Route is not only spectacular scenery-wise, but offers visitors pretty much any outdoor activity their heart could desire. Here are some of the best Garden Route activities to indulge in. Read on
Watch this Epic Garden Route Adventure Video!
Andrew Hofmeyr | May 26 2018
The Garden Route, South Africa's little slice of Eden, is open for business. Whether you are an adventure seeker, a day-time rambler or just a regular traveller, the Garden Route has AMAZING options for everyone. Lars Isaak recently hooked up with African Budget Safaris and made a pretty awesome video. Read on
The Safari Safety Guide: How to Stay Safe on African Safaris
Briony Chisholm | June 15 2022
Many people who book safaris through us have questions about their safety, both in the bush and in the urban areas of Africa. Here's a simple Safari Safety Guide about what to do and not to do, to make your African safari safe and enjoyable. Read on
How to Avoid Malaria on Your Summer Safari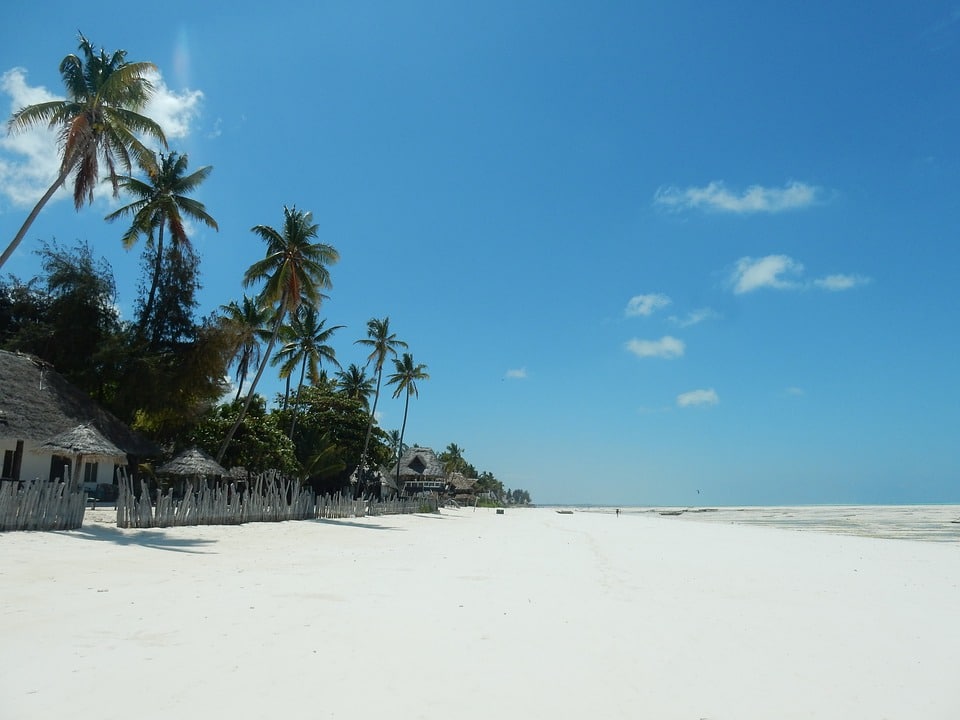 Planning a summer safari holiday in Africa? In addition to packing up your binoculars, choosing the most comfortable walking shoes and researching the wildlife you will encounter on your adventure, it is also important that you protect yourself against malaria. While malaria is a life-threatening illness, we share some easy and affordable tips that can make your African safari one to remember: for all the right reasons.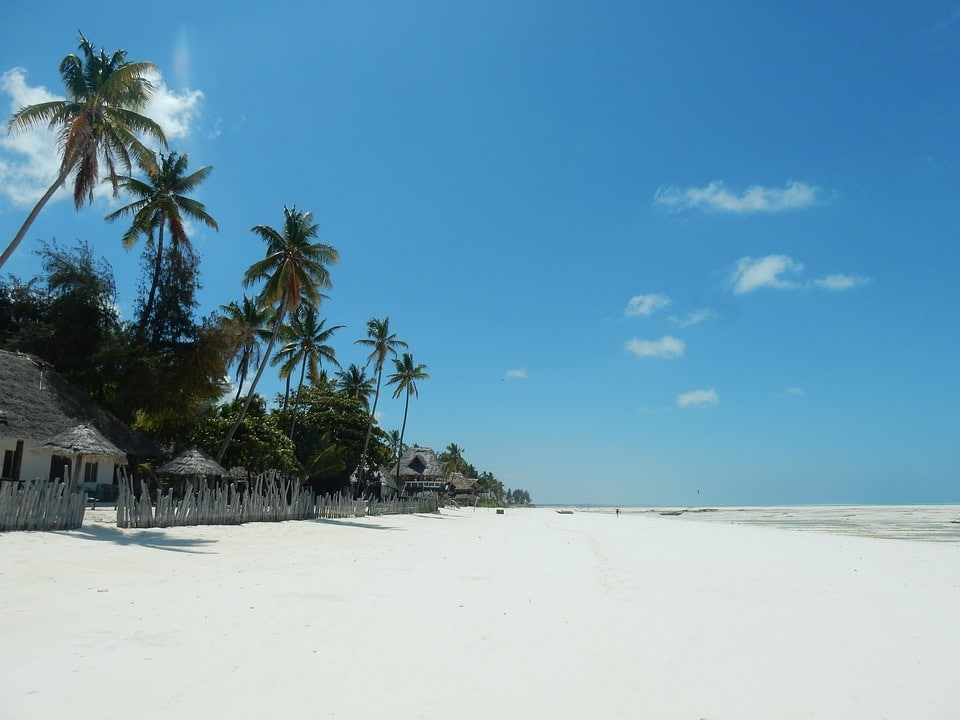 Make your summer vacation one to remember
Here are a few preventative measures you can take that are inexpensive and highly effective.
Before you leave
Not all areas in Africa are affected by malaria so ensure that you do your research for up-to-date information on malaria risk areas. Planning a malaria-free African safari is the first step in ensuring peace-of-mind when adding up the total costs of your vacation. In addition, a visit to your healthcare practitioner will put your mind at ease with affordable antimalarial medication.
While on your journey
Even though most reputable safari accommodations come with mosquito netting, it's a good idea to travel with one. Mosquito nets are lightweight, easy to carry and can fit into your luggage. Choose one that is already doused with insect repellent and spray your lodgings every night before bedtime. Mosquito coils are another preventative measure as they are highly effective and burn all night.
Mosquitoes struggle to find their balance in windy or air-conditioned spaces so ensuring airflow in your lodgings will function as a preventative measure as well as relief from the heat that is part and parcel of a holiday in Africa. Long trousers and shirts cover the areas of your body that mosquitoes love: your arms and legs.
After the safari
Medical experts recommend that you take a malaria test when you return from your safari vacation to guarantee a clean bill of health. Symptoms of malaria may only present weeks after your return from your magical trip, so if you experience flu-like symptoms including a high fever, a trip to your healthcare provider will be in your best interests. A pain-free blood test will confirm whether you have contracted malaria or not.
Treatment involves prescription drugs and will depend on the type of malaria you have as well as where you contracted it. Getting treated early will keep you safe from the adverse effects of the disease.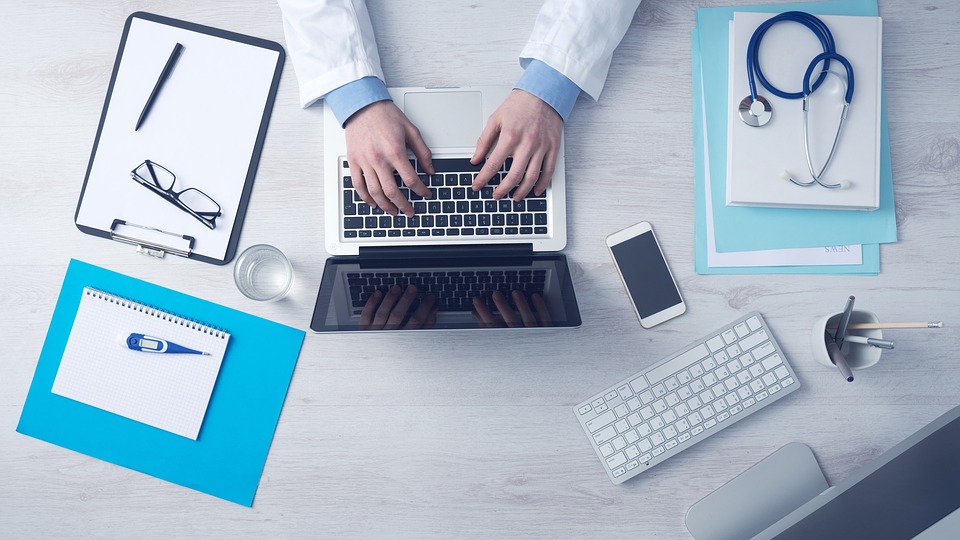 A visit to your healthcare provider is vital in preventing malaria
Medication to pack while travelling in Africa
Before you embark on a journey to any part of the world, you have to pack all the necessary stuff – clothes, gadgets and documents. Maybe you put in a little medication to help you kill a headache or stop a cold. You don't really need a lot of medication, right? Travelling is all about enjoyment, not ingesting pills. But although packing medication sounds boring, it is a necessary precaution. It is much better to have some remedies nearby, just in case you get ill. With that said, here's some medication to help ensure healthy travels in the African continent. (Once you've got that bit covered, check out this guide to budgeting and planning your next trip.)
1. Antimalarials
Doxycycline, an affordable antimalarial.
Malaria is a potentially fatal blood disease caused by a parasite that is transmitted to humans by Anopheles mosquitos. The disease claims over 655, 000 lives throughout the globe each year. Sub-Saharan Africa, where a child dies every from malaria every minute, accounts for 90% of the fatalities. In South Africa, areas with a high malaria risk in the country are Limpopo, Mpumalanga and north-eastern KwaZulu Natal.
With these statistics in mind, you might want to consider packing antimalarials when travelling the continent. Antimalarials are prescription drugs that treat or prevent malaria from entering the bloodstream.
The most common antimalarials are Vibramycin-D (Doxycycline), Lariam(mefloquine) and Aralen ( chloroquine). You may be required to begin taking the medication two weeks before travelling to malaria-stricken area.
2. Painkillers
Aspirin is a traveller's best friend.
Who knows what kinds of aches and pains you'll encounter while travelling? From an old knee injury to a splitting headache, pain is one of the easiest ways to stop fun in its tracks. To prevent such things from happening, make sure you always have some aspirin, paracetemol or ibuprofen nearby.
3. Motion sickness tablets
Carrying motion sickness tablets will make travelling much more enjoyable.
Motion sickness (kinetosis) is the disturbance to the inner ear which controls equilibrium and balance caused by repeated movement. There are various kinds of motion sickness but the most common are car sickness, sea sickness and air sickness.
If you suffer from motion sickness, it is important to pack medication when travelling in Africa. Distances in African continent are formidable, and you often have to ride for long hours to get from point A to B. The roads are bumpy and rough, the airline health assistance is not that great, and getting sick on a boat off the coast of Mozambique is the last thing you need.
Motion sickness remedies like codeine (Promethazine), Marezine (Cyclizine) and Dramamine (Dimenhydrinate) are available over the counter. Pregnant women must consult with health practitioners before using motion sickness tablets.
4. Allergy treatment drugs (antihistamines)
Antihistamines(allergy treatment drugs) help treat allergic reaction.
You're in Tanzania and you eat a plate of food with 'karanga' (peanuts in Swahili) in it. This triggers your violent peanut allergy instantly. Now you're spending your holiday swollen and itchy, or seriously ill. However, if you take antihistamines (allergy treatment drugs), you could still enjoy your vacation. If you want to experience Africa to the fullest, it's important to prepare for any allergic reaction. Antihistamines such as Allegra, Allegra Zyrtec and Claritin are available over the counter. Ginger and vinegar can also help combat mild allergic reactions.
6. Antiseptics
Antiseptics such as Dettol prevent superficial infections.
Antiseptics such as Betadine, Dettol or Savlon are a must when travelling anywhere in the world. However, in Africa, travelling without any antiseptic could be a major health risk. With overcrowded settlements, poor hygiene and bacteria circulating, an uncleaned wound or cut is the last thing you need. There is a lack of healthcare facilities in the continent so if you end up waiting for assistance, it's much better to be able to help yourself.
8. Oral Rehydration salts
Oral rehydration salts help prevent dehydration.
Poor sanitation, lack of clean water and poor hygiene have led to the increase in cholera and diarrhoea in the African continent. In 2011, a total 589 854 cases of cholera were reported to the World Health Organisation by 58 countries from all continents and 32% them were reported from Africa. Last year, 62 people died in Sierra Leone in less than a month due to a cholera outbreak.
Diarrhoea, on the other hand, accounts for 2.2 millions deaths world with 7.78 % of them occurring in Africa. Most the people that deaths from these conditions are caused by dehydration. (For more statistics, visit the World Health Organisation website)
Based on the statistics, it is highly advisable to bring oral rehydration salts. These rehydration salts help replace lost electrocytes, sodium, glucose and potassium that people lose when they suffer from cholera or diarrhea. Oral rehydration salts sachets or tablets are available over the counter or through prescription. (Read: How to prevent traveller's diarrhoea)
Also: they're a great help if you find yourself grossly hungover after too much local beer.
9. Laxatives
Look, it's better to have laxatives and not need them.
You might want to taste new food or simply eat food on the go while travelling in the African continent. Some of the food might cause constipation or irritation in your belly. That is where laxatives come in and cleanse your system. Yeah, it's not glamorous, but much better than needing them and not having anything, right? Whether in liquid, capsules or as pills, most laxatives can be purchased over the over the counter.
10. Mild Sedatives
Melatonin (mild sedative) helps combat jetlag and sleeplessness.
Tsetse flies, mosquitos and high temperatures are some causes of sleeping problems in Africa. To help ensure undisturbed sleeping patterns, it is important to pack mild sedatives. Although sedatives like Melatonin are available over the counter, it is important to consult a health practitioner before taking them. (Read How to avoid jetlag )
11. Sun protection
Protect your skin from the African sun with something like this.
To prevent the scorching African heat from damaging your skin, its important to carry sun protection (sunscreen) with a high sun protection factor. In South Africa, the recommended sun protection factor (SPF) is 15 and above.
12. Rabies immune globulin
Rabies immune globulin prevents the virus from spreading in a victim's body.
Rabies is a disease caused by a virus transmitted from an animal to a human. Abnormal behaviour, severe muscle spasms and an inability to swallow are some of the symptoms associated with the disease. 55 000 people die each year die from rabies each year, and Africa and Asia account for 95% of the deaths.
In Africa, especially in the rural areas, where most rabies cases are not reported, there is a lack of mobile health services in these area. Before you visit a village in Tanzania or anywhere in the continent, make sure you pack rabies immune globulin. (For more information, visit the World Health Organisation website)
13. Antifungal treatment
Antifungal treatment is must-have when travelling in Africa.
A fungal infection is an inflammatory condition where fungi multiply on the skin, genitals or lungs. Fungal infections such as ringworms and meningitis are quite common in West and Northern Africa. To avoid fungal infections, people travelling in the continent should carry drugs such as Cruex cream and micanazole. Amphotericin B and voriconazole are also useful in treating fungal meningitis.
14. Antibiotics
Antibiotics help combat bacterial infections.
Antibiotics are important when travelling, not just in Africa but anywhere in the world. Antibiotics are drugs used for treatment infections caused by bacteria, from a simple ear infection to more serious infections like pneumonia. Antibiotics break down the bacteria before it becomes a threat to your immune system. The most common antibiotics are penicillin, amoxicillin and benzylpenicilllin. If you're travelling to South Africa, where swine flu (H1N1) outbreaks have occurred in the last few years, prescription antivirals such as Tamiflu and Relanza should be part of your travel kit.
Source https://www.africanbudgetsafaris.com/blog/malaria-made-simple/
Source https://www.discoverafrica.com/blog/how-to-avoid-malaria-on-your-summer-safari/
Source https://www.getaway.co.za/travel-ideas/travel-advice/medication-pack-travel-africa/