A common-sense guide to travel in the age of COVID-19
Look, this whole coronavirus thing is making us a bit tired and anxious, and we're sure you're feeling the same. Ultimately, we're not sure what's going to happen over the coming months. Most of us will be OK, but that doesn't mean it won't be stressful and difficult. Here, we've collated some advice and information for anyone who has travel planned, or might be planning on travelling, over the next few months.
By now, you likely know the gist of coronavirus: It is going to continue to spread around the world (we're just not sure how widely), 80-90 per cent of cases will be mild (many even asymptomatic), children appear to be spared from the disease, and most at risk are the elderly and those with underlying health conditions.
At time of writing, we've had over 90,000 cases of the novel coronavirus (or COVID-19) worldwide and a little over 3,000 deaths. For the majority of people reading this, the statistics are still very much in your favor – even if you contract the disease.
You also likely know how best to protect yourself: Regularly wash your hands (properly) and/or use hand sanitizer, don't touch your face, cough into your elbow, generally practise good and respectful personal hygiene, try not to lick anyone who looks sick, do not lick anyone if you are sick. You know – that kind of thing.
That advice is all well and good for going about your daily life – but what if you have some form of travel booked, or even just had plans to travel in 2020? What if you've already dropped a couple of thousand bucks on flights and accommodation, or are weighing up whether or not to do just that? What then?
Should I cancel my travel plans because of coronavirus?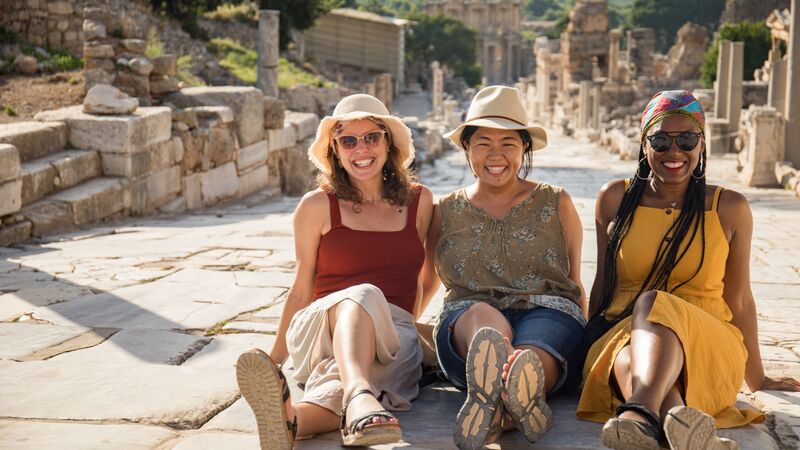 Photo by Liam Neal.
The short answer, at time of writing, is no, probably not. The World Health Organization (WHO), states that unless you are in a region where coronavirus is spreading, or have travelled to/from an area where it is spreading, or have been in contact with an infected person, your risk of infection remains low.
The longer answer depends on who you are, where you're going, when you're going and how you're going. "I, personally, am still planning to go to Europe in 10 days' time," Professor Robert Booy, an expert in infectious diseases from the University of Sydney tells Adventure.com. "I feel the risk [in Europe] for someone aged under 60 is not too high, if you're going to countries other than Italy, which has the highest rate in Europe at the moment."
Professor Booy explains that your personal state should help inform any decision to travel. That means your age, whether you have a chronic medical illness, and whether you are likely to be mixing in crowds and countries that have known high transmission rates.
At time of writing, the US Department of State has issued Level 4 ('Do Not Travel') warnings to Iran and China, Level 3 ('Reconsider Travel') warnings to South Korea and Italy, and a Level 2 ('Exercise Increased Caution') warning for Japan. The Australian government has just announced that anyone who has returned from Iran since 19 February must self-isolate.
Wherever you're based, it's worth checking your government travel advisory for the latest travel advice before planning anything. And if you have something booked, your first move should be to call your airline, tour company and insurance company to seek their counsel, then square that with your own research.
If I do plan on traveling in the next few months, what should I be wary of?
As of February 29th, WHO is still advising against the application of travel or trade restrictions to countries experiencing coronavirus flare-ups. This isn't so much about ensuring the rights of travellers to take vacations, but rather because restricting movement of people and goods during these types of emergencies is "ineffective in most situations", and can wind up harming local economies and industry.
There are other practical reasons to consider where you travel, and the precautions (and insurances) you take before you travel. "Even if you're under 40, 90 per cent of cases would be mild, but you could still fall moderately unwell – and then you're at the mercy of the local primary care and hospital services," says Professor Booy.
It's not just about you getting sick, either. Even if you did journey overseas, contracted the virus and only experienced mild or even no symptoms, you can still pass it on to others, who may suffer more dramatic or life-threatening symptoms. As such, Professor Booy says there needs to be a focus on everyone protecting the vulnerable – not just the vulnerable protecting themselves. "Just use your common sense, for goodness sake – don't go and visit anyone who might catch something from you. Doesn't matter if it's coronavirus, or influenza, or any other respiratory virus."
If you do fall ill (with flu-like symptoms) upon returning home from any destination, call your doctor ASAP and be prepared to self-isolate for up to 14 days.
Can I get a refund if I cancel my travel plans because of coronavirus?
Photo by Matt Cherubino.
It depends on what you booked and who you booked with. Hotels often have lenient cancellation policies as long as you're canceling with more than 24-48 hours' notice, whereas flights and tour packages – unless booked to one of the five major outbreak areas – might be harder to secure refunds for (depending on when you booked and the latest travel warnings/advice).
Some airlines, such as United, are beginning to waive ticket change fees for new bookings, while the likes of Intrepid Travel (Adventure.com's parent company) has revised its booking conditions and cancellation policy to make it easier for customers to change their plans.If you want to cancel your trip because you are worried you might catch coronavirus, you might be covered by insurance as long as you booked before January 30th, which is when WHO declared this coronavirus as a global health emergency. You also might not be.
Many insurance companies are now offering travellers the option of a Cancel-For-Any-Reason (CFAR) policy add-on. This means, basically, that you can cancel your trip for any reason – coronavirus, the heebie-jeebies, anything – and be covered for it (or a large percentage of it). If you're planning a trip later in the year and are yet to book, CFAR will certainly offer some peace of mind.
For pre-existing bookings, you best option is to contact whomever you booked your travel with and ask. Some companies have been showing more leniency over the past few days and weeks – for example, offering full or partial refunds or rescheduling trips for no extra cost at a later date – and it's likely that travel companies will be forced to establish some kind of policy to deal with the situation in the coming days or weeks.
For a lot of these organisations, it will be in their best interests to maintain a good relationship with their customers, since they'll need to count on them coming back once we're through the worst of this.
What will travel look like for the next few months?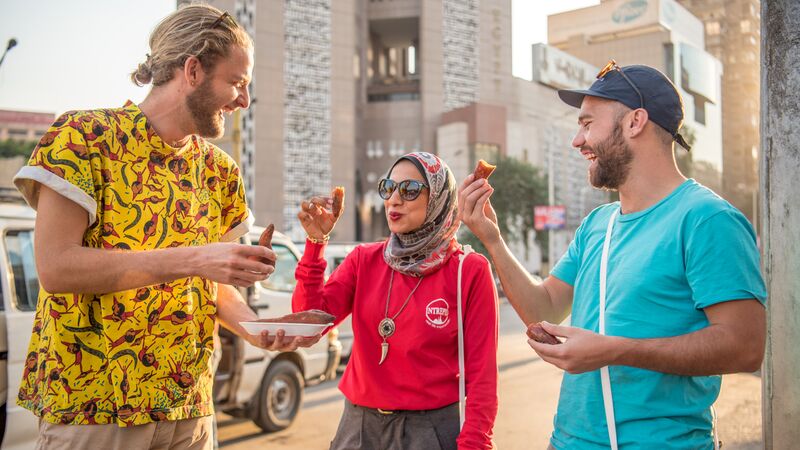 Photo by Pat O'Neill.
Within the travel industry, there are very few businesses – save for insurance companies, who tend to do well in times like this – that will get out unscathed. That's as true for wealthy airlines, hotel chains and global travel companies as it is for the local family businesses that rely on tourism for their income.
It's worth keeping that in mind when you're deciding what to do about your trip. While you certainly shouldn't do anything out of a feeling of guilt, any trips you do take over the next few months will have a tangible positive impact on local businesses and vendors.
If you decide to go overseas, great. You'll probably be fine, and you'll probably have a very nice time. If not, travelling more locally, in your own country, is one way to make sure you still spread some of your much-needed tourist dollars around.
There will be heavy discounts around the world on everything from flights, tour packages and accommodation to keep an eye on too. Some hotels in Cairns and the Gold Coast in Australia, for example, who rely heavily on tourists from China, South Korea and Japan, are offering rooms at half-price, and there have been some very reasonable airfares pop up over the last couple of weeks too.
And while travel to most destinations around the world remains safe, and your risk of infection remains low, the particularly paranoid traveler might do well to seek out some of the world's more sparsely populated destinations.
5 key points to keep in mind for travel in the midst of coronavirus:
1. Consider your personal situation before you travel anywhere: Your age, your physical condition, and medical history. If you're young and fit, the majority of the world is still very much open to you. If you are older and have asthma, or are otherwise already compromised, maybe don't go to Iran or Italy. Use your common sense.
2. Practise good hygiene at home and abroad. It's as much about keeping others safe as it is keeping yourself safe. Even if you contract coronavirus, you can still prevent it spreading by following the advice. Again, common sense.
3. If you have something booked but are genuinely feeling anxious about it, you can try and reschedule the trip for later in the year, or next year, when things may have settled. Chances are you'd be fine, but if you think you'll be worrying too much to enjoy your trip, it'll be a waste of money, more than anything. Rebooking, instead of canceling, means the businesses you're using know that you'll be coming back, and can plan for it.
4. Check with your airlines and travel and insurance companies for their latest advice before making a decision. Weigh it all up yourself, and make a decision that you, first and foremost, feel comfortable with.
5. Get all of your information from the relevant government/official channels, and know that eventually, this whole thing will pass.
A note from the editors:
Even if you haven't been directly affected by coronavirus (as most of us haven't), no one would blame you for feeling exhausted and anxious in the midst of all this. Our 24-hour news cycle, the sheer accessibility of it, and the media's clicks-at-all-costs mentality mean we don't just carry the world's problems in our pockets – we feel the burden of those problems more profoundly, too.
As such, we feel a responsibility to share a few thoughts on this very global, difficult and complicated issue:
– Please be kind to yourselves during this strange time. Limit your exposure to screens and 24-hour news cycles, spend time with the people and things that make you feel good.
– Now is a time for unity, community and togetherness, not fear mongering and sensationalism.
– Go outside, please.
For more information on coronavirus, and how it might affect your travel plans, check our Customer Information Hub here.
Is It Safe to Travel During the COVID-19 Pandemic?
With the weather heating up and states and counties beginning the process of reopening, it's natural for people to wonder if it's safe to travel. While the number of Americans passing through airport security checkpoints is climbing, scientists maintain that caution is key to prevent the spread of COVID-19.
"Whenever you travel, even prior to the coronavirus, you run the risk of encountering new infections," says Dr. Michael Ben-Aderet, an infectious disease specialist at Cedars-Sinai . "Right now that risk is heightened since we know that there's active transmission of COVID-19 in every state, as well as most countries."
"Whenever you travel, even prior to coronavirus, you run the risk of encountering new infections."
Travel Considerations
There's no doubt that going on a vacation can have a positive impact on your health and wellbeing. But with the pandemic, travel becomes much more challenging.
Here are some of the top considerations.
Where you're traveling
When you travel, you're more likely to have greater exposure to shared spaces, such as restaurants, hotels and public restrooms, which increases your chances of being exposed to the illness. While the infection rate in some areas may be lower than that in Los Angeles, increased exposure to the public means that the risk is still there. If you're traveling from Los Angeles to an area currently experiencing an increase in cases, your chances of contacting the virus will be even higher.
Which mode of transportation you're using
Not all types of travel are equally risky. Traveling by air, for example, is riskier than crossing the country in an RV.
"Airports are a high-risk area because you have a lot of people from different areas moving through a central location," Dr. Ben-Aderet says.
So it makes sense that airports, particularly big city airports, are a hot zone for infectious diseases and novel pathogens. Once you're seated on the plane, assuming passengers and flight staff are required to wear a mask, surfaces are cleaned regularly and people are spaced greater than 6 feet apart, your risk is probably reduced.
Most viruses do not spread easily on flights because of how air circulates and is filtered on airplanes, according to the Centers for Disease Control and Prevention (CDC).
Where you'll be staying
You're less likely to encounter the virus camping in the woods than in a busy hotel in a big city.
"A hotel is a shared environment so it comes with its own risk factors," Dr. Ben-Aderet says.
Several hotels have implemented risk-reduction protocols, such as requiring guests and staff to wear masks in public areas, shutting down common areas and only cleaning rooms between guests. Still, your best bet is to select lodging options that expose you to the fewest number of people to keep your risk as low as possible.
What you'll be doing
Activities that put you within 6 feet of someone you are not traveling with are inherently risky. There are plenty of things you can do while traveling that allow you to maintain a safe distance from other people.
Hiking, camping, even dining in a restaurant that has implemented appropriate safety protocols can afford you sufficient physical distance to stay safe.
"Crowded or enclosed spaces like museums, concerts and other public events are much higher risk," says Dr. Ben-Aderet. "In these areas it is critical for everyone to be masked, though that does not eliminate the risk of transmission."
Strategies for Staying Safe While Traveling
Travel, by definition, increases your chances of getting and spreading COVID-19. Before you get out of town, make sure to check state and local travel restrictions and do some research to learn whether COVID-19 is spreading in your area or where you're traveling. Some states require out-of-state visitors to self-quarantine.
"If you decide to travel, it's important to remember that the coronavirus is a respiratory virus," Dr. Ben-Aderet says. "When you understand that, the recommended guidelines to protect yourself from the virus make more sense."
Practice good hand-washing hygiene: Wash your hands with soap and water for at least 20 seconds, especially after visiting a public place or touching potentially contaminated surfaces. No access to soap and water? Use hand sanitizer until you're able to get to a sink.
Avoid touching your face: Your nose and mouth are primary routes of transmission. Keeping your hands away from your face will help prevent contaminated droplets from reaching your mucus membranes.
Wear a mask: Covering your nose and mouth with a mask ensures germs stay put. "It's a lot harder for a respiratory droplet to hit you or contaminate a surface you might come into contact with if everyone is masked," Dr. Ben-Aderet says.
Practice physical distancing: Virus-containing droplets can travel through the air. If you keep your distance from the people around you, you're more likely to avoid infection.
Most importantly, recognize that as a traveler, you have a responsibility to protect not just yourself, but also the people around you. If you're exposed to COVID-19 while you're traveling, you can spread the virus to loved ones when you return, even if you are symptom-free.
People who are over age 60, or who have underlying medical conditions, are especially vulnerable to developing serious illness from COVID-19.
"We're dealing with a new virus which acts differently than anything we've seen previously," Dr. Ben-Aderet says. "But there are ways to travel safely. The key is to take the threat of the coronavirus seriously and to follow the guidelines laid out by the CDC and state and local health officials."
Is it Safe to Travel to FLORIDA Right Now? (November Update)
Florida cities are not the safest in the country, with certain communities being safer than others. All major Florida cities have both attractive and crime-ridden disadvantaged areas. Smaller towns are also generally safe to visit.
Follow the standard precautions when visiting any new place, and you will have a trouble-free trip to Florida.
Is it safe to travel to Miami now?
Miami is generally a safe place to visit. Despite its reputation for crime of all kinds, it is as safe as any other Western megacity. The main tourist destinations, especially the far north, have undergone gentrification.
This suggests that muggings may occur at night in dodgy places.
Pickpocketing and purse snatching are the most common petty crimes in Miami, especially on Miami Beach and in the crowded streets of downtown.
Be careful and use common sense. Hold on to your purses and be mindful of how you carry them.
Is it safe to travel to Orlando now?
Orlando is generally considered a safe place to visit. Tourists should stay away from some neighborhoods in Orlando that have higher crime rates. Orlando visitors should be wary of petty crimes and parking ticket scams.
Orlando is divided into numerous neighborhoods and suburbs. West of downtown Orlando, in the neighborhoods of Pine Hills, Malibu Groves, Carver Shores, Signal Hill, Lake Sunset, Roosevelt Park and Washington Shores, are the problematic neighborhoods with the highest violent crime rates. However, there are numerous safe lodging options in Orlando. The weather is often cited by visitors as the most dangerous part of their trip to Orlando.
Hurricane Season in Florida
During the six-month Atlantic hurricane season, which lasts from June 1 to November 30, the threat of hurricanes is very real for Florida.
If you want to be as safe as possible from hurricanes and still enjoy the pleasures of visiting Florida, the interior of Florida on the northern border with Georgia is the best place to visit. It is the least hurricane-prone area in Florida.
November 3 – Tourism in Florida on its way to recovery after Hurricane Ian
Hurricane Ian, a Category 4 storm, destroyed the region from Naples to Fort Myers to Port Charlotte to Sarasota on September 28, severely hurting tourism in Southwest Florida.
Economic recovery initiatives are already picking up steam in the area of Florida's Gulf Coast, which is renowned for its gorgeous, serene beaches, boating, marine life, and more.
Donations can be made to the Support Fort Myers Hospitality Workers Relief Fund in order to help residents who have been affected and displaced as a result of Hurricane Ian. All donations will be given to employees of the hospitality industry in the following communities: Fort Myers Beach, Sanibel & Captiva Islands, Pine Island, Matlacha, Boca Grande, and the outer islands; Fort Myers, North Fort Myers, Bonita Springs, Estero, Cape Coral, Alva, Buckingham, and Lehigh Acres.
Why visit Florida in COVID times?
First and foremost – Florida has no entry restrictions!
Florida is an internationally recognized destination due to its Theme Parks and tropical weather. Travelers who love going to theme parks will never go wrong with Florida. In COVID times, when traveling has to some extent become a hustle, especially for people traveling with kids, Florida stood as one of the best destinations in 2021.
We have to be careful with the new Omicron variant. However, once the situation becomes stable again, Florida will probably once again become one of the most popular travel destinations also in 2022, especially among American citizens.
UPDATES ARCHIVES
January 10 – Florida reporting record numbers of daily COVID-19 infections
Florida reported more than 126,000 new COVID-19 infections over the weekend – the highest multi-day increase since the beginning of the pandemic. The state reported 77,156 new cases on Saturday and 49,548 on Sunday.
The spike is attributed not only to the rapidly spreading Omicron strain but also to increased testing.
On the other hand, hospitalizations remain below their peak. Over the weekend, 9,888 coronavirus patients were hospitalized in Florida. Whereas in summer 2021, there would be over 17,000 new hospital admissions every day.
December 13 – Coronavirus cases in Florida rising faster than in any other state
COVID-19 cases in the sunshine state have recently been rising faster than in any other state in the U.S. Also, three Omicron cases were confirmed in Florida last week.
According to the latest data from The New York Times, Florida recorded a 185 percent increase in daily coronavirus cases over the past two weeks, compared to the national increase that is now around 43 percent. On average, Florida is reporting nearly 2,000 new coronavirus infections a day.
On the other hand, around 1,404 people are hospitalized with COVID-19 each day. This figure has increased by six percent over the past fourteen days.
November 18 – Florida to pass bills limiting COVID-19 vaccine mandates
On Wednesday, November 17, Florida Republicans passed four bills that would protect workers who do not wish to get vaccinated against COVID-19 to Gov. Ron DeSantis.
If he signs the documents, Florida will become the first state that can fine companies who require the vaccine for employment. However, most companies do require COVID-19 vaccines, but employees can opt out for health or religious reasons.
DeSantis is expected to sign the bills in the upcoming days.
October 5 – COVID-19 cases in Florida finally dropping
For the week of September 24 to 30, the positivity rate in Florida has dropped to 6.5%, the lowest number since June.
In the past week, around 4,600 new infections daily were registered in the county. While during August, there were more than 21,000 new cases per day reported in Florida on average.
Through September and October, the number of hospitalizations has also been dropping. In the last week of September, they decreased by around 27%.
ℹ Florida COVID-19 Update for October 1, 2021
Total Confirmed Hospitalizations: 5,146 pic.twitter.com/g3UyfmsZO6
— Florida Hospital Association (@FLHospitalAssn) October 1, 2021
September 6 – Florida tourism continues to bloom despite high number of COVID-19 cases
Despite the spike in COVID-19 cases, tourism in Southwest Florida continues to rise. Actually, Lee and Collier Counties have had a record-breaking year in tourism.
Brian Hamman, Lee County commissioner, indicated that August 2021 numbers had been the best August numbers in the history of tourism tracking in the region. Other months have not been behind either. 'In fact every month this year has been better than it was even in 2019.' he said.
Usually, tourism tends to slow down by the end of summer in Florida. This year, the season is not over yet. Hotels there are still fully occupied, and they are starting to get booked for winter, too.
According to Hamman, people want to enjoy a bit of time off. But are scared of the international travel restrictions. Therefore, they choose somewhere they know, like Florida, for example.
August 24 – Pediatric cases make up to 20% of new COVID-19 infections in Orange County, Fla.
According to Alvina Chu, an epidemiologist with the Florida Department of Health in Orange County, pediatric cases make up to 20% of new coronavirus infections in the county.
The trend seems to be shifting. While the positivity rate in the 25 to 44 age group remains high, children aged between 5 to 14 years old now contribute the most to the newest COVID-19 cases.
Based on data from HHS.gov, as of Monday, August 22, there were 257 pediatric cases across Florida, 176 of which were hospitalized.
The predominant strain is the highly contagious Delta variant which affects all age groups. The median is 34 years.
August 9 – Hospitalizations skyrocketing in Florida as DeSantis defend unvaccinated citizens
The number of current COVID hospitalizations is "unlike anything the state has seen before," said the head of Florida's largest hospital association earlier today.
Even in the face of irrefutable evidence, Gov. Ron DeSantis will maintain his "no-mandate" mandate which means that zero coordinated actions will be taken to control the spread.
He also added that the media is just being "judgmental," against those who are unvaccinated.
However, DeSantis' press secretary Christina Pushaw recognized that only 6% of hospitalized people are vaccinated.
"We recognize that cases and hospitalizations have shifted to a younger demographic because we have been so successful with vaccinating seniors," said Pushaw.
July 15 – COVID-19 cases in Florida on the rise while Gov. DeSaints forbids companies to safely resume activities
The Department of Health of Florida has reported an unusual increase in COVID-19 activity over the last week.
Over the last 7 days, the state counted 23,747 new cases with a positivity rate of 7.8%. The trend was at about 4% positivity in the past weeks. Also, Florida reported 172 new deaths.
Even considering the figures, Gov. Rob DeSantis continues to refuse to allow companies to require customers of "risky activities" to be vaccinated against COVID-19.
As reported by The Washing Post, Norwegian Cruise Line Holdings has sued Florida's surgeon general, accusing the state of preventing the company from "safely and soundly" restarting operations.
June 29 – Florida to resume cruise ships with both vaccinated and unvaccinated travelers next week
Cruise ships are set to safely resume operations next week in Florida.
Local mayors of South Florida had sent a letter to Gov. Ron DeSantis asking him to reconsider his refusal to ask cruise travelers to present a vaccine certificate, but their claim was not heard.
"There aren't restrictions either way, whether you are vaccinated or unvaccinated that shouldn't limit your ability to participate," Florida Attorney General Ashley Moody told reporters.
This does not mean cruises won't be safe. Unvaccinated travelers will need to bring a negative COVID-19 test, get retested in the embarkation hall prior to boarding. Furthermore, some cruise venues will be "for vaccinated people only."
June 14 – Florida to lift all COVID-19 related restrictions on July 1
Effective July 1, Gov. Ron DeSantis will lift all COVID-19-related restrictions across the state. So far, only 48.8% of the population has received at least one jab of a vaccine, which is insufficient to reach herd immunity according to the CDC.
According to the governor, "If we have widespread vaccinations that are over 99% effective, what's the evidence basis for somebody to wear a mask now?"
Over the course of the pandemic, he has refused to follow most of the epidemiology guidelines because he did not want to "take the same approach as other lockdown governors."
With this new executive order, DeSantis will make sure that "local governments cannot arbitrarily close [our] schools or businesses." Additionally, he barred businesses from requiring employees to provide proof of being vaccinated.
Source https://www.intrepidtravel.com/adventures/coronavirus-travel-advice/
Source https://www.cedars-sinai.org/blog/travel-advice-covid-19.html
Source https://www.travelinglifestyle.net/is-it-safe-to-visit-florida-during-covid-19/