Best Adventure Travel Destinations Around the World
Where should I go next? The world is full of exciting places to visit. From adventure sports to wildlife, from culture to history, there is no shortage of things to see and do around the globe.
There are countless reasons why travel is such a great experience. Not only does travelling give us new perspectives on life and ourselves, but it also gives us opportunities to explore other cultures and meet new people. So whether you want to participate in extreme sports or relax on an exotic beach, there is an adventure holiday destination to suit every traveller.
But which destinations offer the best experiences? This article will give you an idea of the best adventure travel destinations based on the experiences of various adventurous travellers who've already got the t-shirt.
Most Adventurous Travel Destinations Contents
Quick reference guide
This post contains affiliate links which means I may earn a small commission if you choose to buy anything from them. This is at no extra cost to you and In doing so you help to keep this site running, so thank you in advance.
Best Adventure Destinations in the Americas
Mexico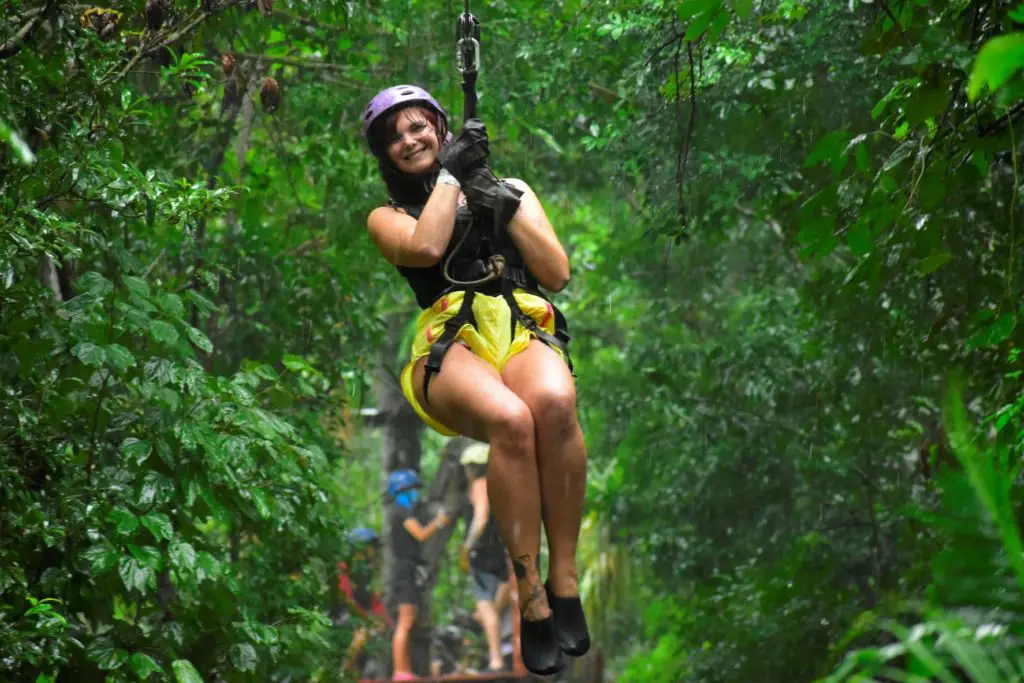 Mexico is one of the best destinations for adventure travel. With a wealth of history and culture to explore, the country is sure to provide plenty of opportunities for tourism activities. So whether you're looking for adventuristic hikes or simply relaxation, Mexico has something for everyone.
One of the most adventurous destinations in Mexico is Puebla. There are plenty of activities and attractions to enjoy; from hiking and biking trails to the beautiful architecture, this vibrant city has plenty to do.
Another great city is Oaxaca. This Northwestern Mexican city is known for its stunning architecture and vast Andean landscape. If you're looking for a more relaxed vacation experience, Oaxaca is the perfect place to stay.
Then, of course, you have Cancun, Riviera Maya, and Playa del Carmen. This whole stretch of Mexico is full of adrenaline activities. From the specially designed adventure parks within the Xcaret Group to the Playa Del Carmen ATV tours, Zipline experiences, or even just jumping into the beautiful cenotes. You can't go wrong with a trip to Mexico if you're looking for fun, sun, and adrenaline.
Ecuador
By Erica Riley from Travels with Erica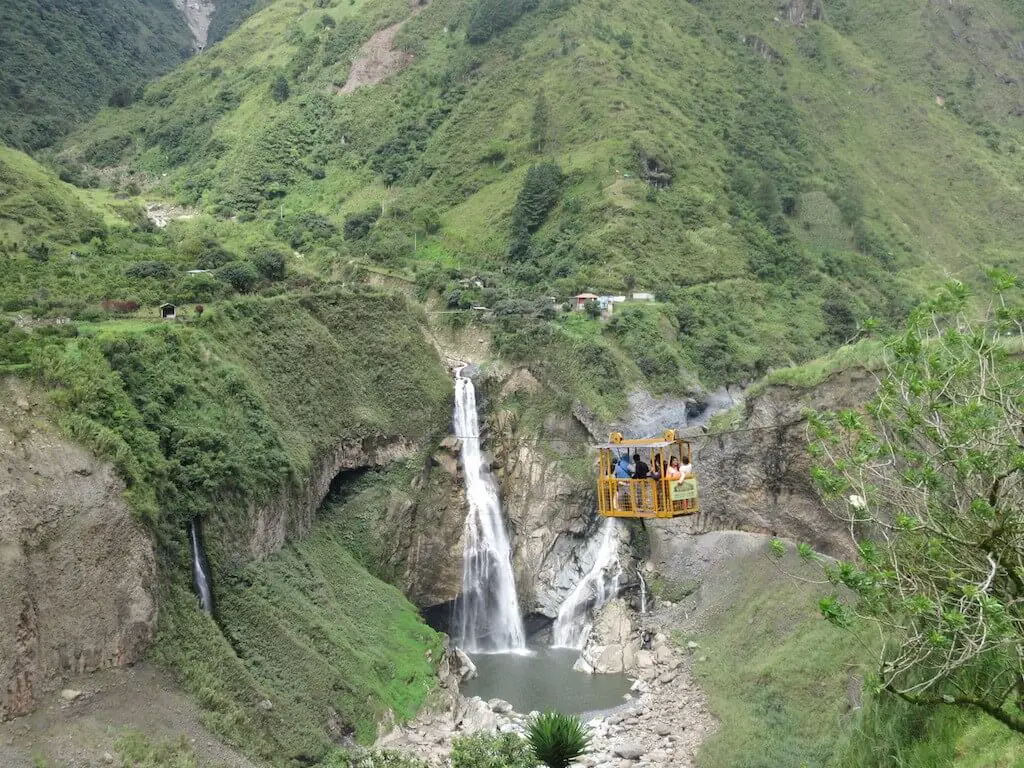 Baños is a small town in central Ecuador and is the country's adventure capital. It is most famous for its swing at the end of the world and waterfalls.
Most people who visit Baños rent a bike at one of the many shops in town and bike along the Ruta de las Cascadas. You pass seven waterfalls on the ride, along with countless other breathtaking views.
Once you get to the last waterfall, trucks await to bring cyclists and their bikes back down to the town. If you take the truck back to Baños, have cash on you. It costs a few dollars per person, but it is well worth the money after a long day of biking.
Chasing waterfalls isn't the only adventurous activity you can do in Baños.
You can go paragliding, white water rafting, ziplining, canyoning, and go on a multi-day trek through the jungle.
No matter what gets your adrenaline pumping, you can likely find it in Baños which makes it one of the top adventure travel destinations.
Monte Selva is one of the most popular places to stay in Baños. It is in a great location but is on the pricier side. Hotel Casa Santa Lucía is your best option if you're looking for a budget hotel.
By Laura the Explorer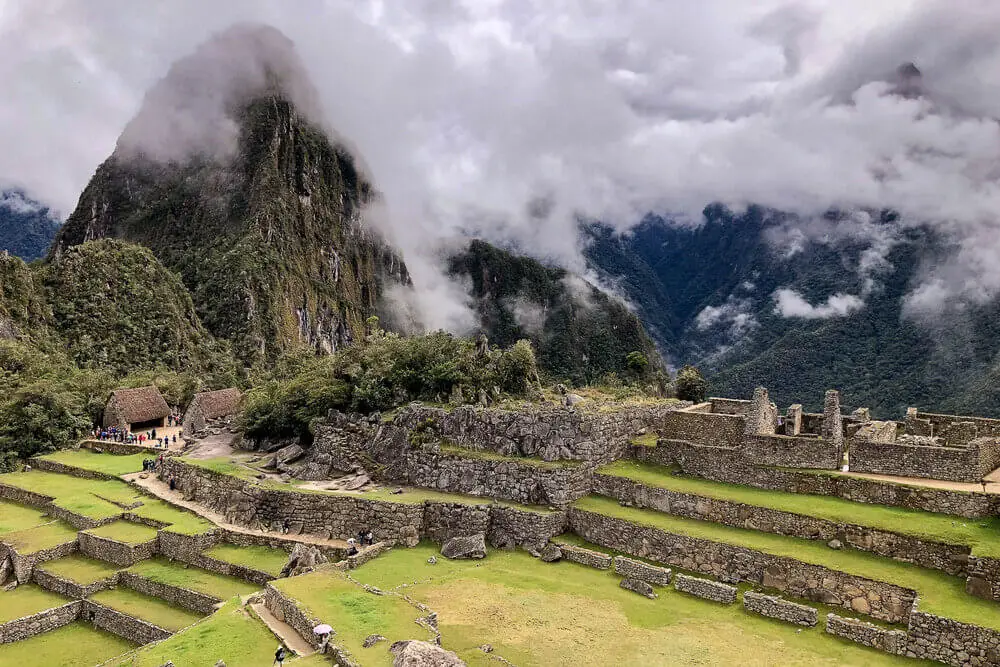 Peru is my ultimate adventure holiday destination. Stretching from the coast of the Pacific Ocean, over the Andes Mountains, and into the lush Amazonian jungle, this South American country has so much to offer anyone looking for an adventure.
Peru is famous for its world-class treks, and the most prominent has to be the classic four-day Inca Trail trek to Machu Picchu, which I highly recommend! But it's not the only option – there's also the Cusco-based Salkantay trek, the Colca Canyon trek near Arequipa, and the Santa Cruz trek from Huaraz.
Peru isn't just about the multi-day treks, though, as day adventures are plentiful too! I'd follow the coast from Lima and take a flight over the incredible Nazca Lines, board down the dunes to the desert oasis of Huacachina, or take a day trip to stunning Rainbow Mountain.
Historic adventures are another must-do in Peru. Explore the history of the Incas in Cusco and the Sacred Valley, or head out on Lake Titicaca to discover the floating islands and meet the resident Uru people.
And last but not least, even the food in Peru is an adventure. From the world-class restaurants of Lima to the local delicacy cuy or maybe the 4,000 different kinds of potatoes, the country will take you on a culinary adventure.
Patagonia, Chile
By Alya of Stingy Nomads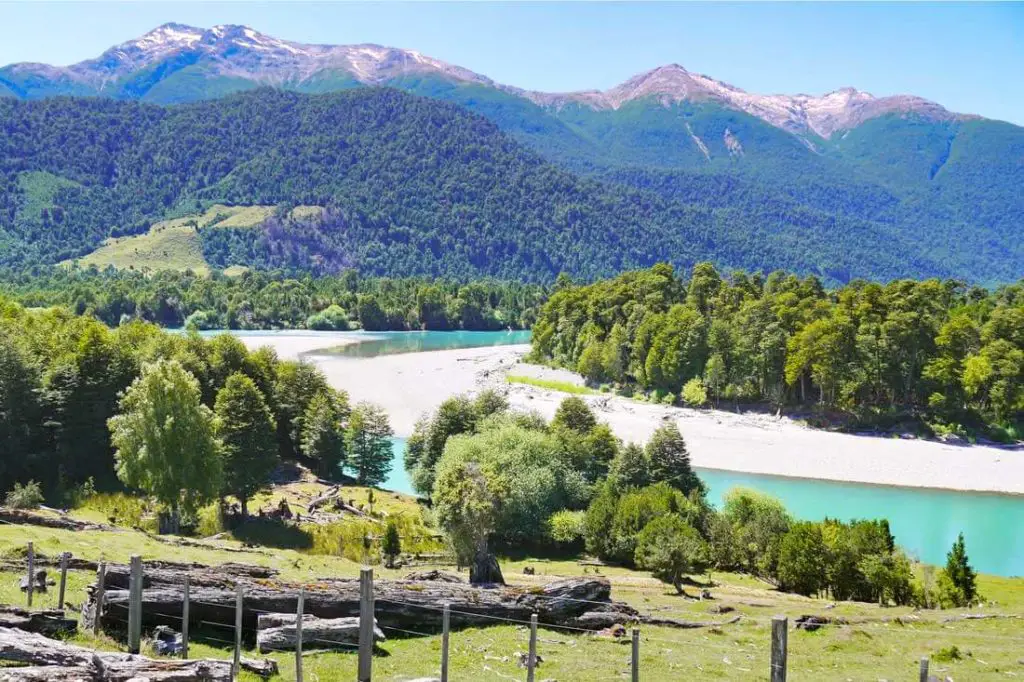 Patagonia, a vast region in the south of South America, is an excellent destination for an adventure holiday. Despite occupying a large part of Argentina and Chile, it's one of the continent's less populated and wild regions. Patagonia is known for its spectacular scenery, diverse wildlife, and unspoiled nature. We've spent two months exploring the region and could easily spend more time there.
There are many National Parks and Reserves in Patagonia where one can practice outdoor activities such as hiking, rock climbing, rafting, kayaking, etc. Torres del Paine National Park in Chile is one of the most popular places in Patagonia for hiking. There are two multi-day routes, the O circuit and the W trek, and dozens of day hikes of different difficulty levels.
El Chalten is another popular destination for outdoor activities. The town is often called the adventure capital of Argentina. The area has many hiking and rock climbing routes with breathtaking views. You will find many campsites, hotels, and hostels in El Chalten, but Rancho Grande is one of the most popular.
Alternatively, the Carretera Austral in Chile is a perfect place for water activities, glacier hiking, and a cycling adventure. The area boasts many turquoise lakes and mountain rivers that are great for rafting and kayaking. Travelling Patagonia was one of the highlights of our year in South America.
Guatemala
By Zoe Schafer of Zoe Goes Places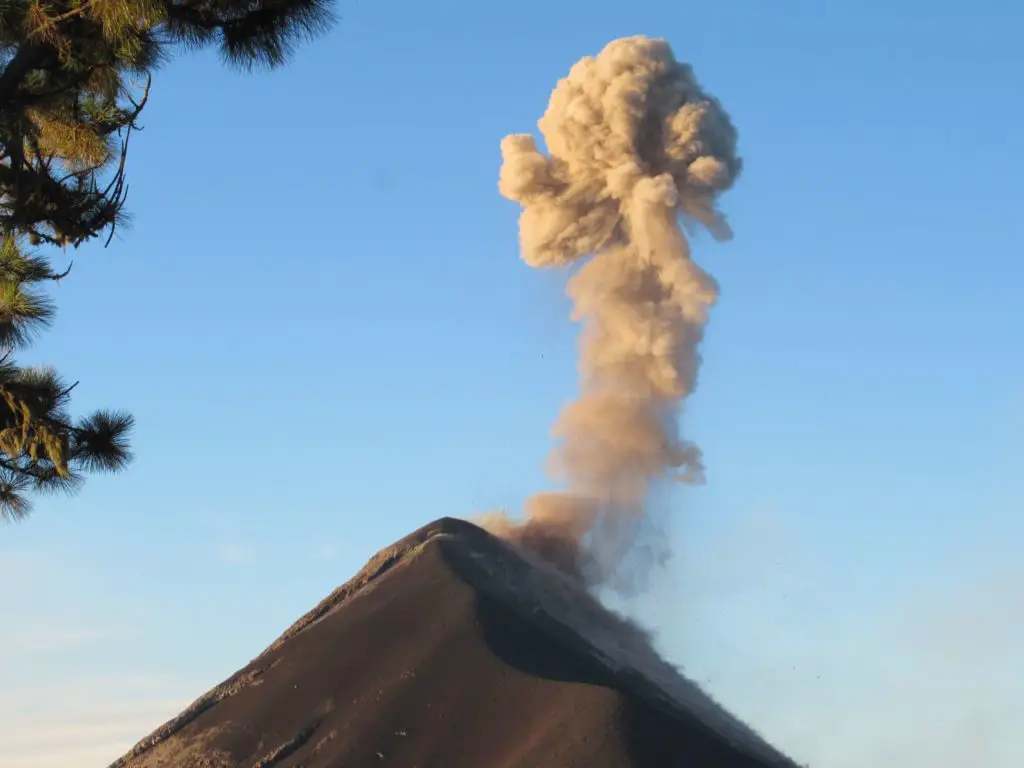 Guatemala is Central America's adventure playground that is easy on the purse strings. There's plenty to do, but these are my top recommendations:
You'll want to hike a volcano in the Guatemalan city of Antigua. One option is the half-day hike to Pacaya Volcano, where you can roast marshmallows on the hot volcanic rock. The second option is the overnight hike to Acatenango, where you'll spend the night watching the nearby Fuego Volcano erupt lava high into the sky, followed by an incredible sunrise. Another great spot in Antigua is the Hobbitenango activity park – think giant swings, short walking trails, viewpoints and hobbit-themed fun!
From Antigua, you should make the trip to Lanquin to visit the serene Semuc Champey National Park. The journey takes around 10 hours on a shuttle transfer, but it's worth it! Stay at the beautiful Zephyr Lodge, which has a range of dorms, private rooms, and a pool overlooking the lush countryside. At Semuc Champey, you can go caving, jump from waterfalls, swim in natural pools and hike through the jungle to the viewpoint. Also, you can go tubing along the river in the town, although it's more of a chilled activity with beers on sale along the water! Nevertheless, Guatemala is still one of the best destinations for adventure travel in South America.
Nicaragua
By Melissa from My Beautiful Passport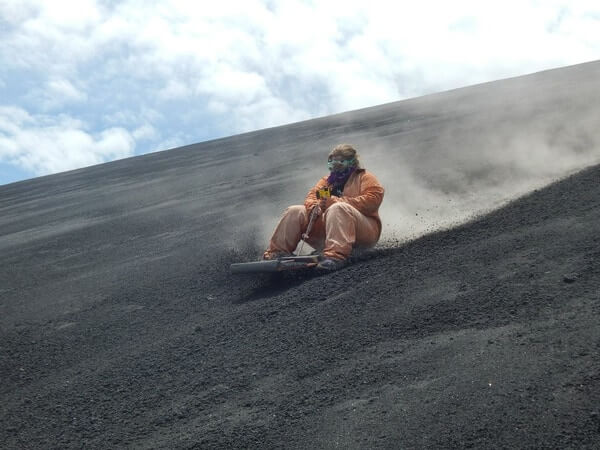 When looking for your next adventure holiday destination, give Nicaragua a try. Nicaragua is safe to visit and an excellent place for adventure seekers, especially if you skip the capital city. Nicaragua is the largest country in Central America, wedged between the Caribbean Sea and the Pacific Ocean, bordering Honduras to the north and Costa Rica to the south. Known as the land of lakes and volcanoes, Nicaragua has 19 volcanoes across the country, plus the two largest freshwater lakes in Central America.
Nicaragua is one of the most adventurous destinations I've visited and less discovered than its neighbour Costa Rica. Within this action-packed nation, you can find many outdoor activities, including surfing, hiking, horseback riding, swimming, ziplining, and the famous volcano boarding. The volcano hiking and surfing found here are some of the best in Central America, with different intensities available for different skill levels.
When looking for where to stay in Nicaragua, I recommend staying in Leon, San Juan del Sur, and Ometepe Island, as they are great adventure hubs. There are luxury and affordable accommodation options available in each of these areas of Nicaragua. So take an adventure holiday to Nicaragua for an unforgettable experience.
Colombia
By Carley from Home to Havana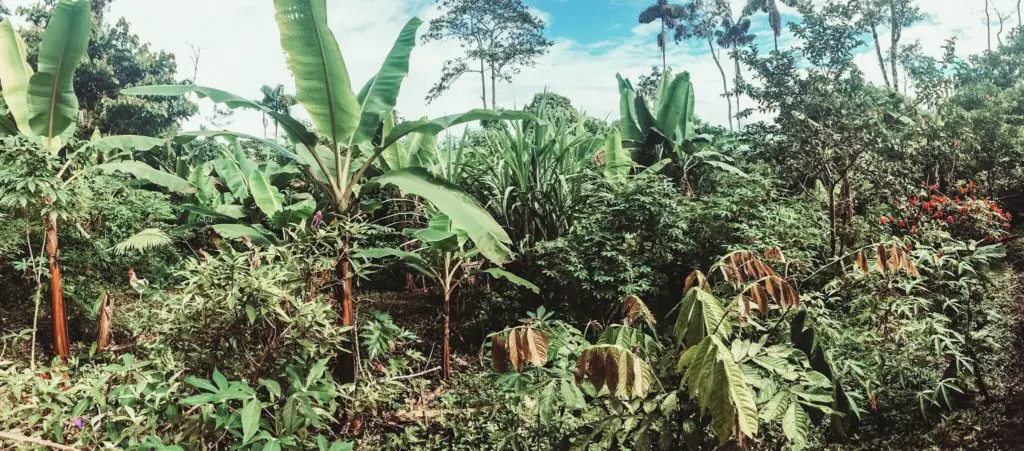 If you're looking for an adventurous vacation, look no further than the Ciudad Perdida trek in Colombia, an unforgettable hike through the mountains to Colombia's Lost City of Teyuna. Only first "discovered" by outsiders in the 1970s, indigenous peoples that live in the area had long known of the impressive ruins of this city deep in the jungle, constructed by their ancestor's hundreds of years before Machu Picchu.
This multi-day trek, usually completed in four days, passes through the lush Sierra Nevada de Santa Marta mountain range near Colombia's Caribbean coast and is pure adventure. To reach Ciudad Perdida, you'll need to join a trek with a guide approved by the local indigenous leaders and stay at camps along the route with rustic kitchens and bunk beds. Prepare to hike for many kilometres each day. However, take pleasure in the chance to swim in the river at camp each night to cool off.
On day three of the trek, you'll make it to the Lost City and be able to marvel at the terraced ruins peeking out of the jungle. While much of the Lost City is accessible to visitors, there are thought to be hundreds or even thousands of structures still hidden by the jungle, waiting to be rediscovered.
New Hampshire, USA
By Kate McCulley from newhampshireway.com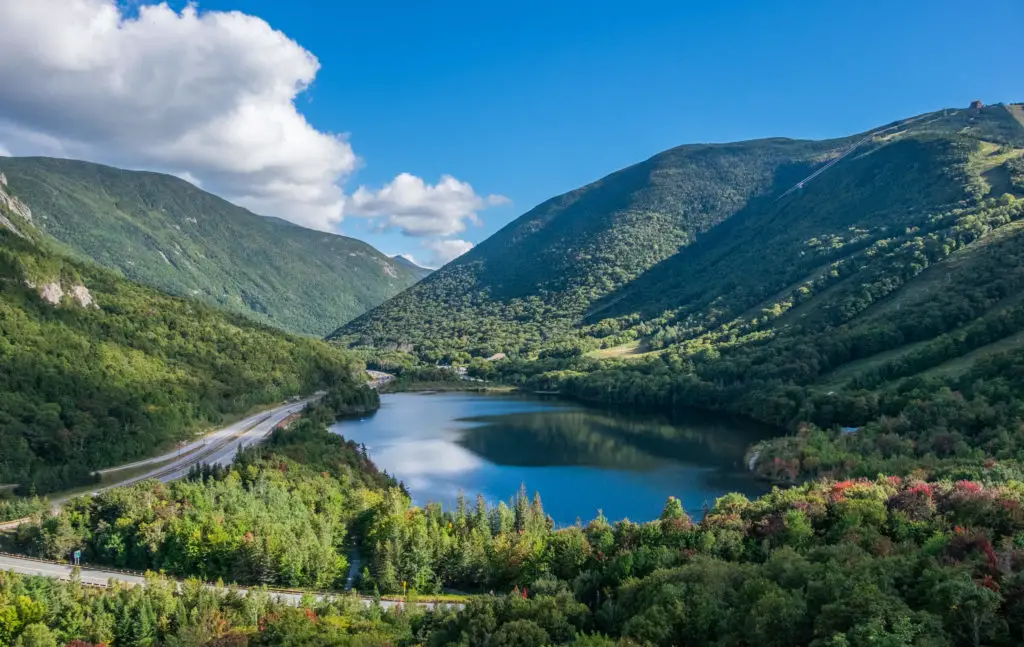 The state of New Hampshire may not be as famous to outsiders as Vermont or Maine — but not to New Englanders who know that this is one of the top adventure travel destinations in the US! The White Mountains region is home to tons of
Summer and fall are all about hiking the mountains. Artist's Bluff near Franconia makes an easy but scenic hike; more seasoned hikers will enjoy Franconia Ridge. Appalachian Trail hikers often claim that New Hampshire's White Mountains are the trail's most beautiful (and most difficult!) part.
Climbing Mount Washington, the highest mountain in the Northeastern US, is the crowning achievement for New Hampshire adventurers. The summit is a challenging but rewarding hike home to the "worst weather in the world." Nevertheless, even more, intrepid hikers conquer the NH 48, New Hampshire's 48 4000-footers.
Not hiking? New Hampshire is a great place to explore by mountain bike or ATV, and the state campgrounds are very well maintained.
Visiting in the winter? There are plenty of ski resorts, from Loon Mountain to Cranmore Mountain, but that's just the beginning. The White Mountains are a great place to learn ice climbing. Head up the Great North Woods for a dog-sledding ride. Fly through the air on the winter zipline at Mount Washington.
Jackson is filled with many cross-country ski trails, while Pittsburg, on the Canadian border, is the undisputed champion of snowmobiling in the Granite State. Even Lake Winnipesaukee is home to an ice fishing derby!
One place for a great base in the White Mountains is Lincoln NH, which gives you easy access to hikes in Franconia Notch State Park, the Kancamagus Highway, and Loon Mountain Ski Resort. Also, the Woodstock Inn Brewery in North Woodstock is a cosy place to stay with excellent food and beer.
Alaska, USA
By Paula Marinelli from Paula Pins the Planet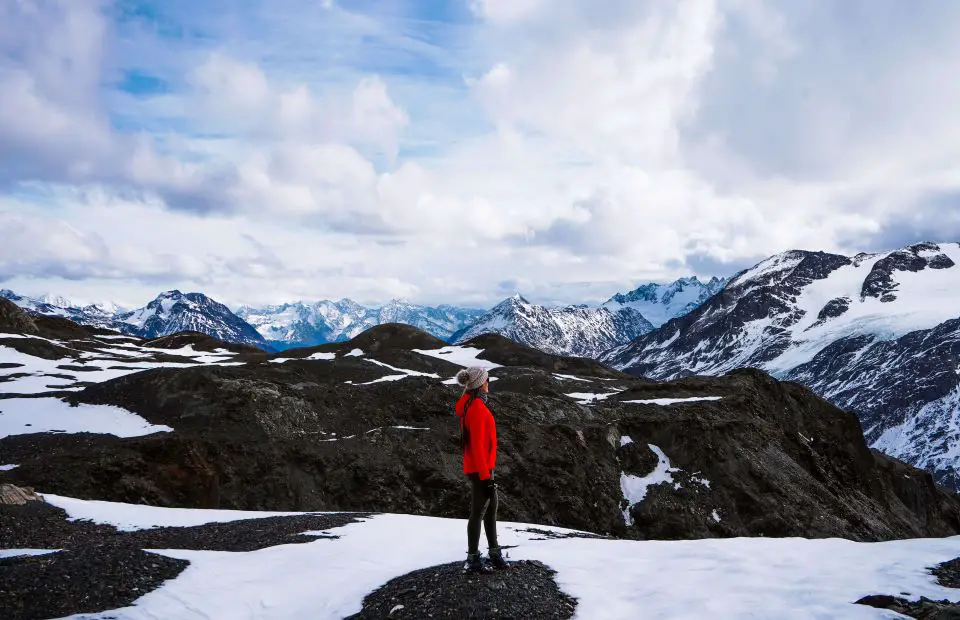 I love adventure travel destinations, and one of the tops of my favourite trips, without a doubt, is an Alaska itinerary. During a road trip in Alaska, you will have several opportunities to find adventure along the way, such as driving through epic mountains and making plenty of stop-offs, so get ready for the ultimate experience.
Some of the best places to visit in Alaska for any adventure lover is to spend at least a full day hiking and looking at wildlife at the amazing Denali National Park. Another must place to visit is Fairbanks, also with plenty of things to do. Here you can also find several hiking trails and enjoy some winter sports such as skiing and snowboarding or rent an ATV to get into the wild and get the opportunity to go off the beaten track along the Kelhini River.
Now my preference for adventure is Seward, where you can head out on a cruise and spend some time exploring glaciers and marine wildlife at the Kenai Fjords National Park. While in the area, make sure you visit the Exit Glacier for fantastic hiking trails and the opportunity to get really close to the glacier. And if you are looking for a challenging hike, Harding Icefield is one of the best in the state.
If you are an adventurous traveller, you need to add Alaska to your bucket list, and I am sure your trip will be as memorable as mine. The Last Frontier State offers a large variety of things to do, from excellent hiking trails to the stunning wilderness to glaciers where you can explore from a close distance and feel the power of nature just happen in front of your eyes.
Hawaii, USA
By Sarah Vanheel of CosmopoliClan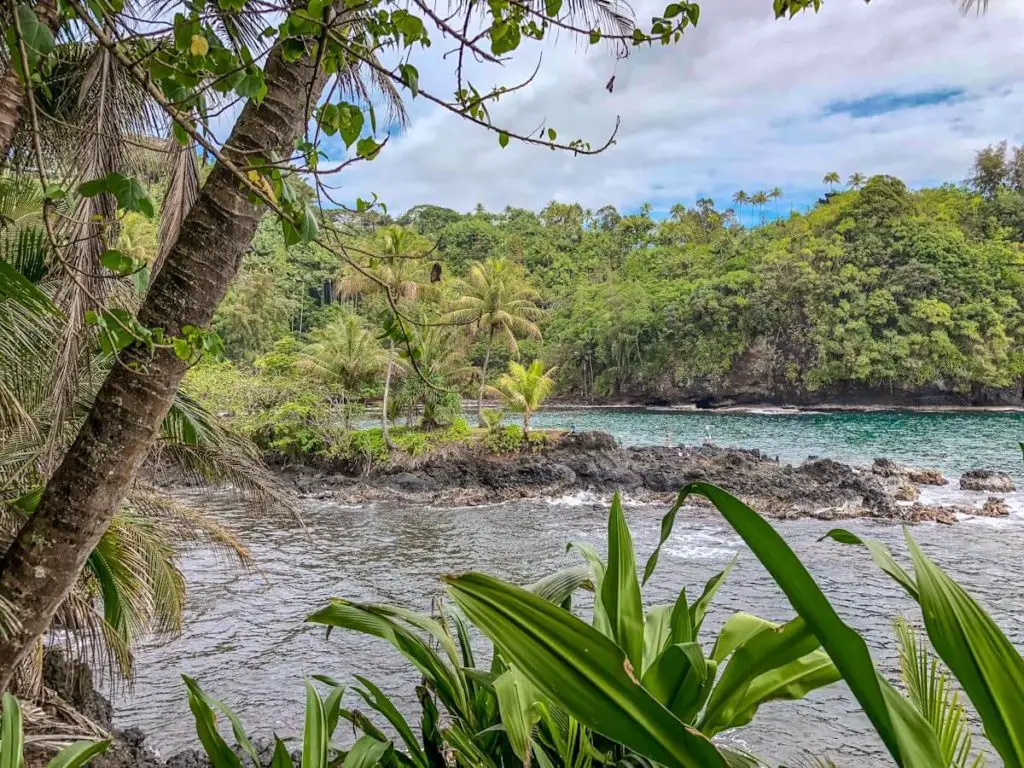 Hawaii has so much more to offer than swaying palms and golden beaches. During my island-hopping trip, I ventured beyond the resorts to explore the natural beauty of every island. The variety of landscapes and opportunities for adventure blew me away, especially on the Big Island of Hawaii.
This action-packed island accounts for no less than eight climate zones, from the arctic periglacial zone to the hot desert, resulting in the most spectacular scenery. Night snorkelling with manta rays, hiking to the unique green sand beach, admiring roaring waterfalls, swimming with turtles, setting foot on the crater lake of an active volcano, taking a whale-watching cruise and ziplining are just some examples of the mind-blowing activities on this majestic island.
The Big Island awoke my inner adventurer. However, to make the most of your visit, I'd recommend dividing your time over the east and west coast. Hilo is the main town on the east side and the perfect travel base to explore the island's lush decor and rocky coastline.
The best places to stay on Big Island's west side are the resort areas of Kailua-Kona and Waikoloa. This area is where you'll find the island's best beach resorts, such as the Mauna Kea Beach Hotel, part of the Autograph Collection. Renting a car is always recommended when exploring Hawaii, yet not essential since you can visit most highlights as part of an organized tour.
Utah, USA
By James Ian from Parks Collecting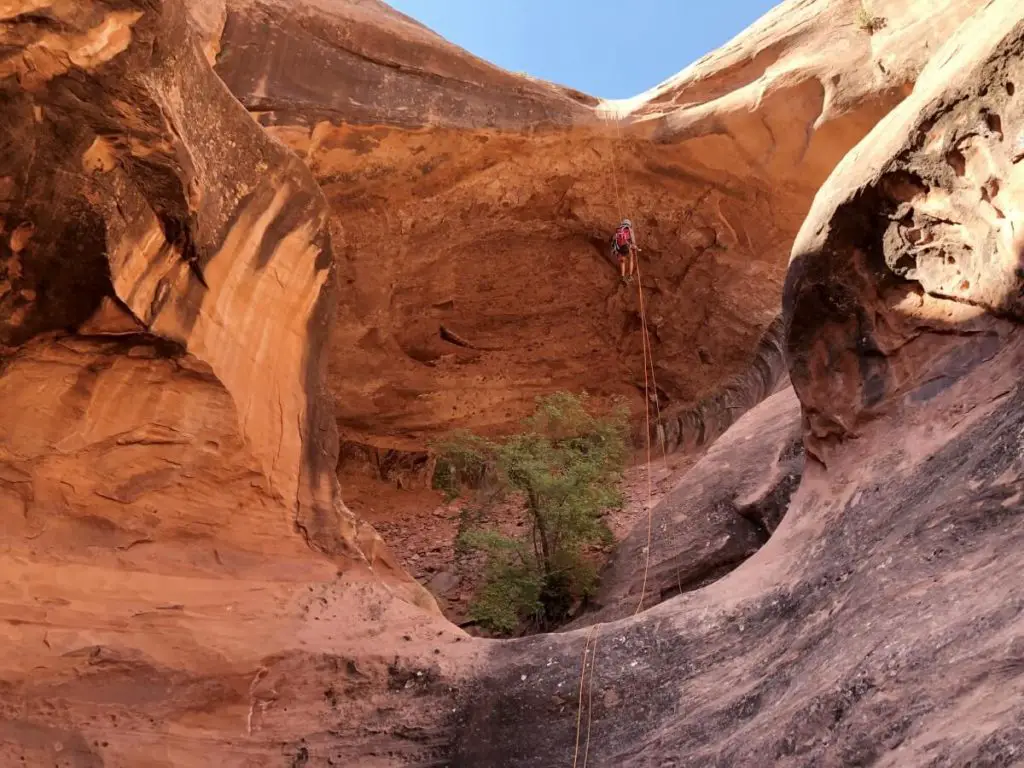 Utah, in the Southwest of the United States, is one of the best places in the country – and possibly the whole world – for adventure sports. But, of course, one of the epicentres of adventure sports is Moab. It's just a few miles from Arches National Park, which has some epic hikes and includes my favourite, Devil's Garden. It's also near Canyonlands National Park (great for hiking and four-wheel driving) and Dead Horse State Park. The Colorado River winds through the state nearby, and several stretches have excellent whitewater rafting, kayaking and Stand Up Paddleboarding.
The area around Moab has epic trails for mountain biking and dirt roads for ATVs and jeeping. It's also a mecca for rock climbing and canyoneering. Rappelling down steep cliffs, squeezing through narrow slot canyons, and even swimming through deep rock pools in narrow canyons are sure to satisfy every adrenaline junkie. I spent an epic day rappelling and hiking in the Granary Canyon, which ended in a 200-foot drop to an ancient native American granary, and it was amazing.
Other highlights of this adventure holiday destination include Zion National Park, which has two of the most famous hiking trails in the country. The Narrows, where you hike in a waist-deep river through a steep slot canyon, is one of my all-time favourite hikes. And walking along a narrow ridge with steep drop-offs on both sides to get to Angels Landing is a must-do adventure for those without a fear of heights. More slot canyons in the surrounding area make for incredible canyoneering experiences. This experience was my introduction to canyoneering, and it was amazing! No matter what kind of adventure you like, you will find it in Utah.
An excellent place to stay in Moab is Moab Springs Ranch which has cute bungalows and a seasonal outdoor pool.
Banff, Canada
By Jessica Schmidt from Uprooted Traveler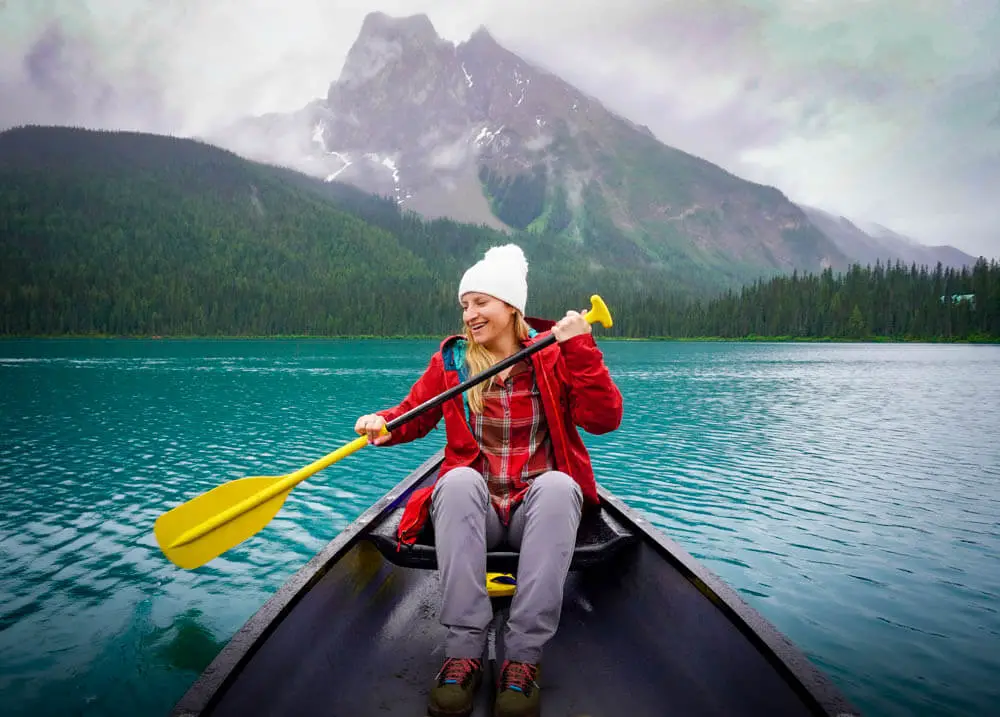 Banff, Canada, is full of outdoor adventures with epic glaciers, dramatic mountains, and turquoise lakes. This small mountain town is conveniently located just an hour and a half from the Calgary International Airport.
Banff in the summer is pure magic, with colourful alpine lakes, like Moraine Lake or Lake Louise, to be explored via canoe or kayak. There are also plenty of incredible hiking trails, like the Little Beehive trail, which takes you to some of the most dramatic views overlooking the Canadian Rockies. For something more adrenaline-inducing, consider going on a via Ferrata tour, where you'll climb (with a harness, of course) 2,450 meters above sea level as you traverse stunning couloir on wires.
If you're visiting in winter, it is still one of the best adventure travel destinations. For example, Banff boasts multiple world-class ski resorts, allowing everyone from beginners to expert skiers and snowboarders to enjoy tearing up the slopes, all with the dramatic backdrop of the Rockies. The area is also one of the best ice climbing destinations on the planet, with plenty of frozen waterfalls to scale.
Consider making the Canalta Lodge in downtown Banff your home base during your stay. Beyond its convenient location, it offers tons of awesome perks, from complimentary breakfast, outdoor hot tubs, and even a cold plunge pool for those hearty travellers.
Best adventure holiday destinations in Europe
Eastern Germany
By Ali from Berlin Travel Tips.
If you're looking for an adventurous vacation, eastern Germany is a great place to visit. Hiking, cycling, water activities, and more are all fun ways to experience this section of the country.
Saxony Switzerland National Park is south of Dresden, one of the country's best parks. There are hiking trails for all levels, and the scenery is gorgeous. I'm not the most athletic person, but I enjoyed an easy hike with only a short amount of steep walking. The town of Bad Schandau is a good base for exploring here.
Another great option at this top adventure travel destination is the Spreewald. This forest is a UNESCO-protected biosphere reserve, and it's easy to visit the Spreewald from Berlin since it's only about an hour away. Boat tours are popular here, but for more adventurous travellers, rent a kayak or canoe and explore on your own. You can also find many cycling paths here or go for a long hike in the forest. Though not quite an adventurous activity, I recommend trying lots of pickles while you're here. The region is famous for them, and there's even a pickle cycling route.
If the ocean is more your thing, head to Rügen on the Baltic Sea. This gorgeous island has lots of beaches and hiking and cycling trails. I especially enjoyed visiting Jasmund National Park to see the dramatic cliffs. I only did a few short hikes in that area, but if you're in better shape than I am, you can hike to the park from the town of Sassnitz. Binz is a cute resort town to stay in, and we loved the dog-friendly Strandhaus Belvedere hotel.
Algarve, Portugal
By Linn Haglund from Amused by Algarve
One of the best adventure destinations is the southern Portuguese coast, Algarve. Boasting an incredible variety of adventures, it particularly attracts travellers from all over the world for its superb surf. Whether you are new to surfing and want to take surf lessons or are a seasoned surfer, there will be perfect waves on one of the spectacular beaches.
An underrated activity that not many travellers add to their itinerary is hiking. With more than 150kilometers of coastline, the region boasts incredible coastal hikes venturing on top of jaw-dropping cliffs, past mesmerizing beaches, rock formations, and sea caves. Water sports lovers will quickly fill up even a short trip of 3 days in Algarve with kayaking, paddleboarding, snorkelling, and maybe even scuba diving to explore sea caves and secluded beaches.
Even though most people only go for a few days, you can easily spend weeks in Algarve without getting bored. Especially Albufeira and Lagos make for superb destinations to base yourself where you can meet other adrenaline junkies to go on tours with, even if you travel solo. If you want to explore the Algarve inland, go on a 4WD or buggy tour to race across the inland on an action-filled trip!
Split, Croatia
By Sylvie Simpson from Travels with Eden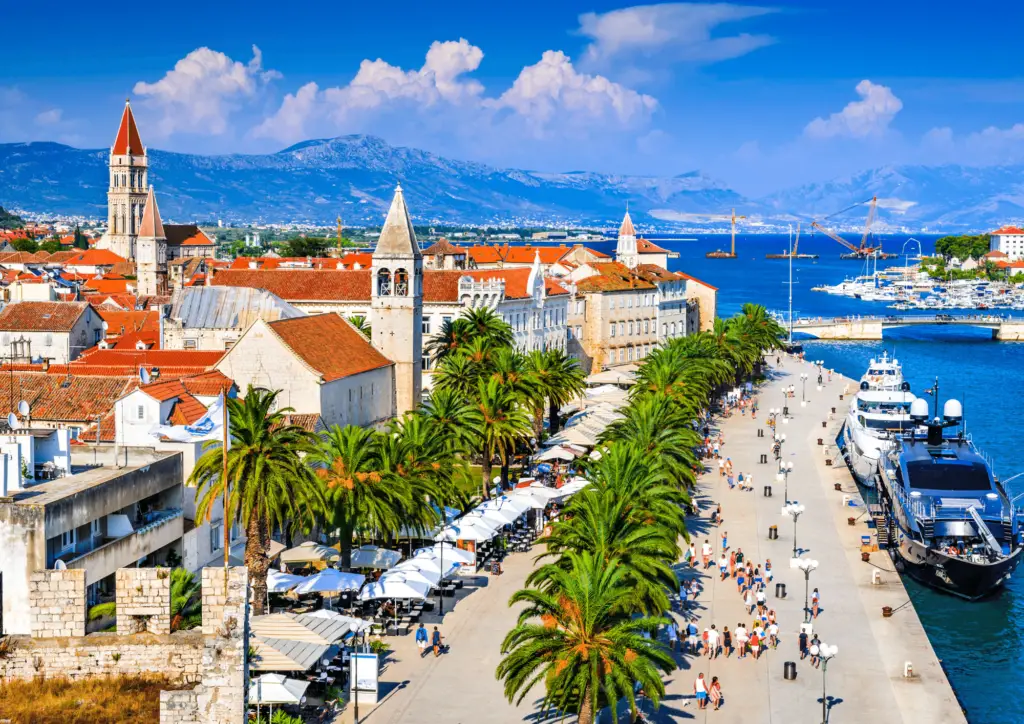 Split is one of the best adventure holiday destinations in Croatia, if not the world. The city is the gateway to exploring the Croatian islands and the Adriatic Coast. In the city, you can explore the old town, visit Diolectins Palace and hike up Marjam Hill for stunning views or go on a SUP trip around the harbour. In addition, you can browse hundreds of boat trip options along the harbour and visit many of the Croatian islands as day trips from Split. There are often multiple swimming stops and snorkelling opportunities on the way to the islands.
Hvar is one of the best islands to visit on a day trip from Split. Hike up to the Spanish Fortress, go kayaking around the Palaneki Islands or go on a speedboat tour around the blue cave.
Bol is one of the nearest islands to Split and has some of the best beaches in Croatia. Explore the famous golden horn beach or hike around the stunning Vidova Gora.
From the city of Split, you can also explore inland Croatia. There are many stunning waterfalls near Split, the best being Krka waterfalls, where you can explore the local area and swim in the gleaming green waters.
Whatever you choose to do in Split, there are plenty of adventure activities available and multiple islands to explore.
Southern Spain
By Cristina of My Little World of Travelling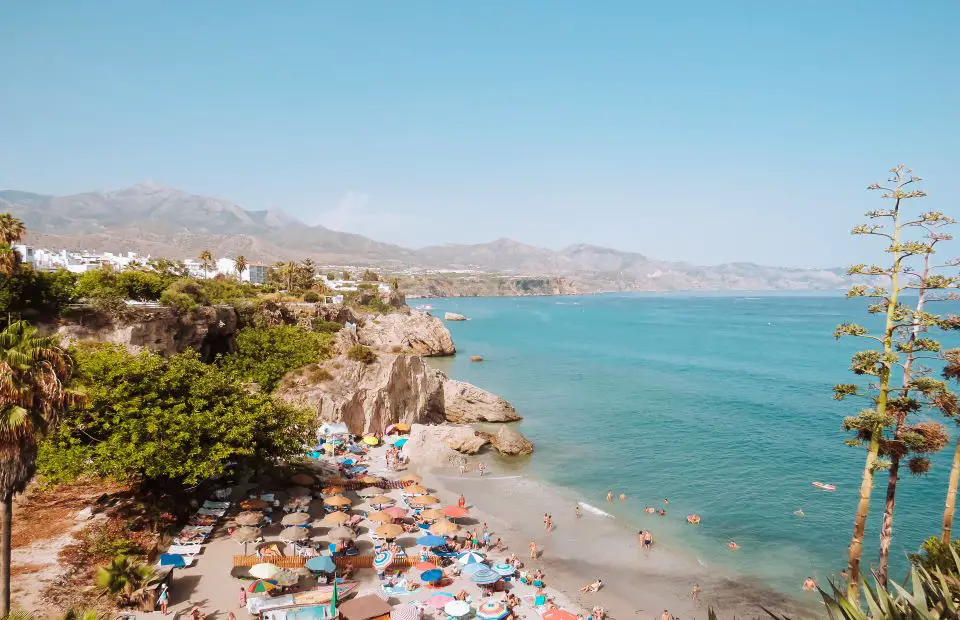 Andalusia region, located in Southern Spain, is one of the most diverse counties in the country. So whether you love visiting museums and art galleries, tasting the local food, learning about culture, or hiking, Andalusia has it all.
If you love adventure activities, you will want to check the national parks and incredible beaches across Southern Spain. Head to the Sierra Nevada, well-known for skiing and beautiful hiking trails for winter sports activities.
If you are a summer person, you will love the water activities you can do in Andalusian cities like Malaga, Cadiz and Almeria and their nearby towns. One of my favourite places to do scuba diving is Maro beach in Nerja (Malaga). The crystal-clear water and impressive cliffs and caves make it a unique place.
Tarifa is your go-to place for surfing as it is considered one of the best surfing areas in Europe due to its perfect wind conditions.
An excellent way to do all these activities is by going on a road trip around Andalucia. This way you can also discover some of the most beautiful towns and cities in Southern Spain.
If you plan a road trip, I highly recommend starting your journey in Malaga because it has a big airport and is in a great location to move around Andalucia. If you stay in Malaga for a night or two, staying at Room Mate Valeria is an excellent choice."
Interlaken, Switzerland
By Jacoba from Op reis met Co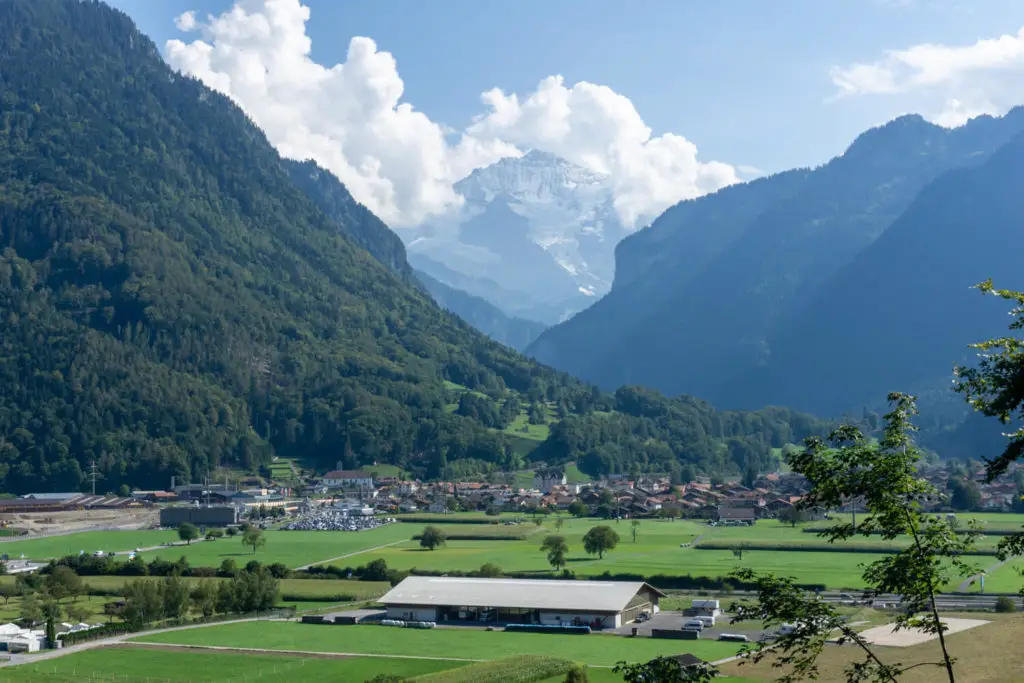 Sometimes you visit a place where you can quickly see yourself living for the rest of your life. For me, that's the town of Interlaken in Switzerland. It's gorgeous and the perfect adventure holiday destinations for the active traveller.
Interlaken is between two beautiful blue lakes (Interlaken means "between lakes") in central Switzerland. It's the gateway to the Jungfrau Region, with some of the highest mountain tops in the Swiss Alps.
Impressive snowcapped mountain tops surround the town. I stayed in Backpackers Villa Sonnenhof, which I highly recommend. From the balcony of my room, I had a great view of the 4158-meter-high mountain Jungfrau.
Why is Interlaken so great for the active traveller? First, it's an excellent place for hiking; there are hundreds of fun hiking trails to explore. Then, if you're up for the challenge, hike up to Harder Kulm, a mountain next to Interlaken. You have a fantastic view of the town and the lakes from here.
In addition, Interlaken is an excellent place for other fun adventures, like white water rafting and paragliding.
Iceland
By Stephanie Rytting from The Unknown Enthusiast
Iceland is one of the best destinations for adventure travel. There are so many captivating places to explore in this country, made up of glaciers, volcanoes, hot springs, waterfalls, and reindeer.
Iceland is located just beneath the Arctic Circle, between Greenland and Norway, and part of Europe.
I loved my Iceland holiday adventure so much. I experienced the best whale watching in Europe from the town of Husavik, felt the raw power of enormous waterfalls, hiked on glaciers, and visited the Glacier Lagoon, where crystal blue icebergs from the glacier floated across the water. And I took every opportunity to finish my days by soaking in the ubiquitous hot springs and hot rivers throughout the country.
I visited in summer, found the freedom offered by universal light liberating, and used it to explore at all times of the day. Seeing the midnight sun was a fantastic experience. Conversely, in the winter, you can go exploring in ice caves and see the Northern Lights.
Many people choose to see Iceland by doing an itinerary on Iceland's Ring Road in a campervan. Still, if you want a home base, Vik, Iceland is a good, reasonably central spot in southern Iceland, and Hotel Katla is an excellent place to stay.
Best adventure holiday destinations in Oceania
Queenstown New Zealand
By Josephine Remo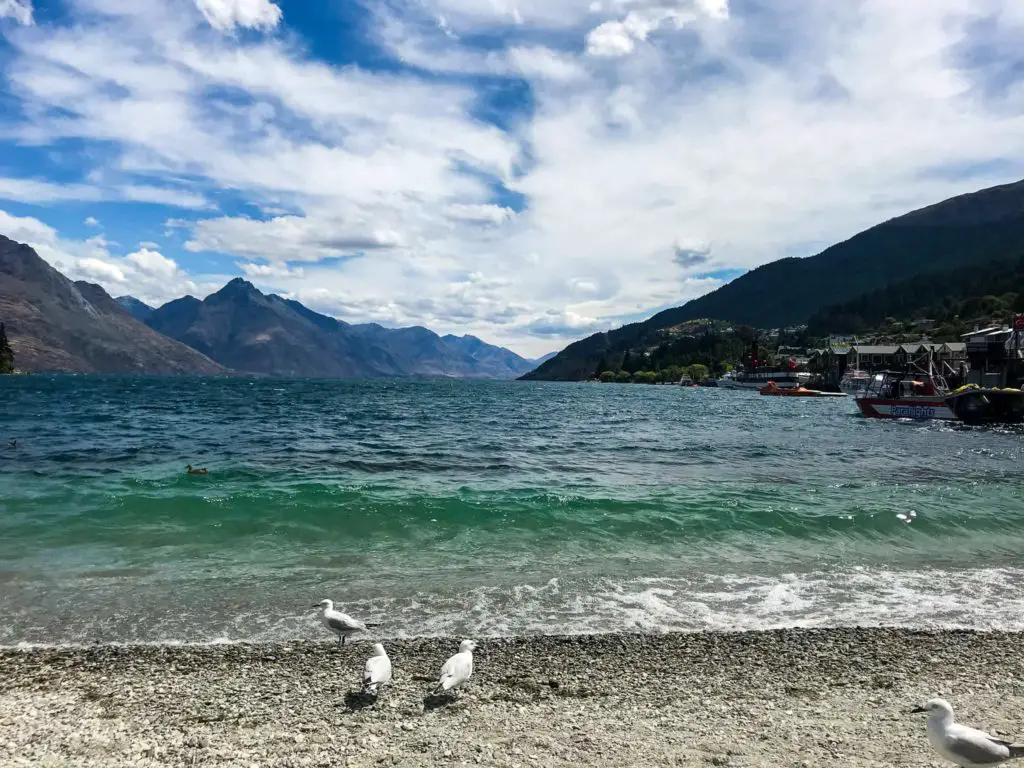 Famously known as the world's adventure capital, Queenstown is the epicentre of adventure activities, and you should include it in any travel itinerary or road trip to New Zealand. With activities ranging from bungee jumping, skydiving, jet boat trips, hiking, zip lining, and river rafting, Queenstown is a popular travel destination for New Zealanders and foreigners. For this, Queenstown is home to close to 1,5 million tourists a year.
In the Otago region on the southern island of New Zealand, Queenstown is right next to the magnificent Lake Wakatipu, surrounded by three rivers; Dart River, Shotover River, and Kawarau River. At Kawarau River, you find the world's first and most famous bungee jump, "The Kawarau Bridge Bungy". Another bungee jump alternative is to visit the stunning Skippers Canyon, which also serves as an excellent jet boating destination.
A great activity to do while in town is to visit Lake Wakatipu. Because of its beauty and stunning views, this is a great spot for cycling, trekking, or enjoying a picnic along the elongated shores.
For the best panoramic views, visit "Bob's Peak". Getting to the highest point can be done by taking the Tiki Trail trek or travelling up the Skyline Gondola.
If you are into skiing or snowboarding, then "The Remarkables" mountain range on Lake Wakatipu's southeastern shores rises sharply and creates an incredible backdrop along the water.
Lastly, a must-do in the Queenstown area is to head further southwest to the wondrous fjord of Milford Sounds. This fjord is incredible at offering idyllic views, hikes, and kayaking tours that sometimes include dolphin or whale watching. All of these experiences, and then some, make Queenstown one of the most adventurous travel destinations in New Zealand.
Tasmania, Australia
By Natalie & Steve from Curious Campers
Tasmania is Australia's smallest state, separated from the mainland by the unpredictable waters of Bass Straight. We love visiting here. Tasmania is a place of world heritage wilderness areas, towering sea cliffs, snow-capped peaks, and abundant wildlife. You can fly or catch the Spirit of Tasmania Ferry to Tasmania. We have done both and recommend taking a car on the ferry to make it much easier to get around.
One of our favourite adventure spots in Tasmania is Cradle Mountain, National Park. There are walks here for all ability levels. It is a stunning place to trek, from the glacial Dove Lake walk to challenging hikes to the Cradle Mountain summit. You could spend 3 or 4 days exploring the area. The 6-day Overland Trek from Cradle Mountain to Lake St Clair is one of Australia's best hikes. In Cradle Mountain, we stay at the cute and cosy Highlanders Cottages.
The Three Capes Track on Tasmania's east coast is a great way to see some of the state's most dramatic coastline. Blowholes, sea caves, waterfalls and 300-metre-high cliffs are all part of the scenery. The Tasman Island wildlife cruise you can do around this coastline is also a fantastic travel adventure.
Best adventure holiday destinations in Middle East & Africa
Uganda
By Linda Muy from Linda Travels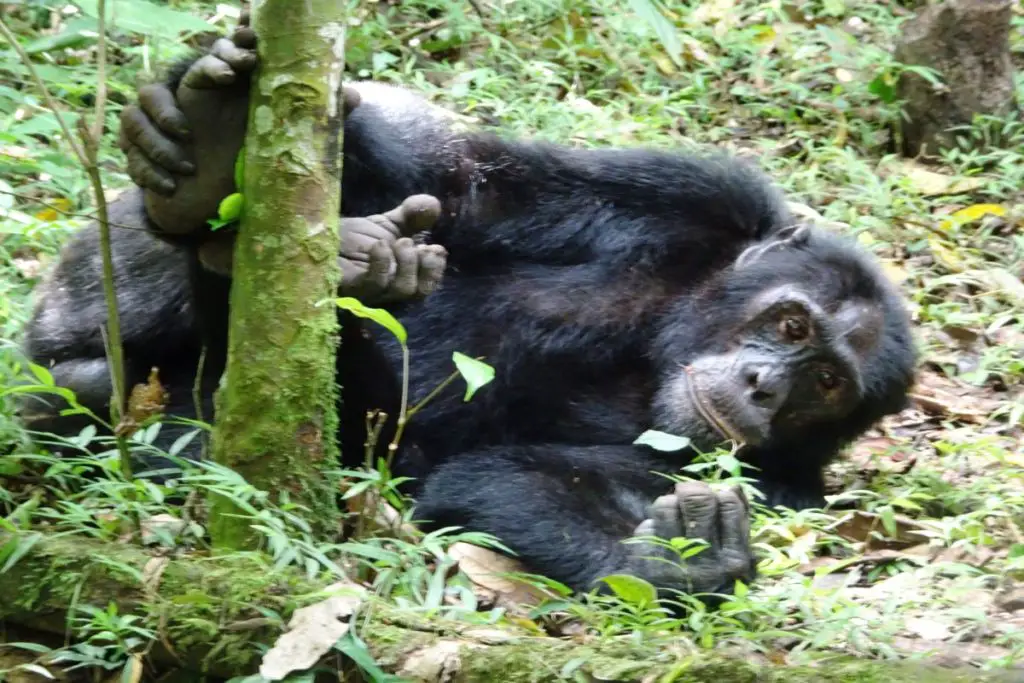 Uganda is an adventure seekers' paradise known for its abundant wildlife and stunning scenery. Located on the equator in Central Africa, Uganda has vivid green landscapes and dramatic skies. There are beautiful lakes, snow-topped mountains and forests where endangered primates roam wild.
Uganda is the best place in the world to track chimpanzees and gorillas in their natural habitat. In Queen Elizabeth National Park, there are tree-climbing lions, large herds of buffalo, elephants, waterbuck and a wide variety of birds in the wetlands. Semliki Nature Reserve is especially popular with bird watchers and has around 500 species of birds and a wide variety of larger wildlife.
I stayed at the Semliki Safari Lodge in a luxury safari tent and loved the morning and afternoon game drives. On an early morning boat trip on Lake Albert, the water was like glass, reflecting the clouds in the sky, and we saw a rare Shoebill on a grass island in the middle of the Lake. Uganda is certainly one of the best adventure holiday destinations in the world, and with some planning, you can stay safe and enjoy the trip of a lifetime.
Essaouira, Morocco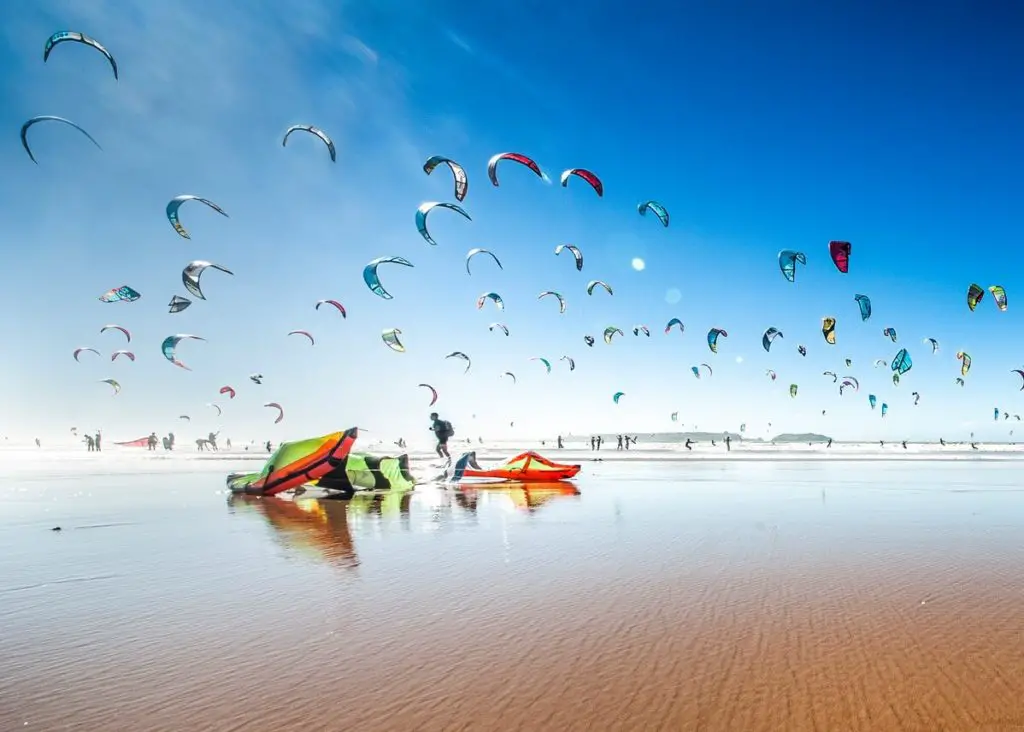 Being the 'accessible Africa' with easy connections from mainland Europe, travellers have known Morocco as a top adventure travel destination for some time now. Whether it's an overnight camp in the Sahara Desert, trekking through the Atlas Mountains to reach the summit of Toubkal (4,167 metres), or getting lost in the medinas of Fez or Marrakech, Morocco offers so much for adventurous souls in a relatively small country.
If you want to base yourself in one place, rather than travelling all over the country, the best Moroccan town for adventure is Essaouira; just three hours west of Marrakech, perched on the Atlantic Coast.
Essaouira's traffic-free medina is beautiful to walk around, and the views over the ocean from the ramparts are stunning, especially at sunset. But there are many adventurous Essaouira activities, such as quad-biking over the dunes, horse riding along the beach, and surfing the Atlantic waves. However, the main reason that people visit Essaouira is for kite-surfing. With that strong breeze from the Atlantic, Essaouira has been coined the "Windy City of Africa" and is one of the best places in the world for kite-surfing.
Cappadocia, Turkey
By Sean Lau from Living Out Lau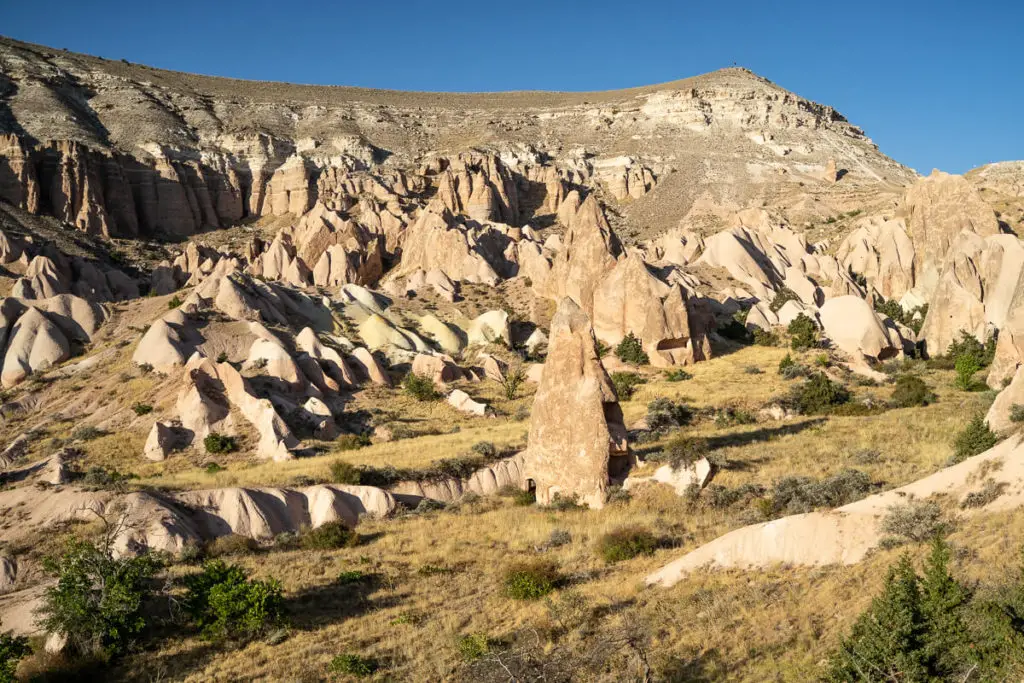 If you are looking for adventurous holiday destinations that are both affordable and rich in culture, look no further than Cappadocia. Home to the UNESCO World Heritage Site of Goreme National Park, historical treasures dots Cappadocia's lunar-like desert landscape.
The most adventurous thing we did was riding the hot air balloons. We floated through the sky and admired the epic rock formations from above. The hot air balloon rides only sparked our interest, so we took on some of the hiking trails in Cappadocia afterwards.
We explored some ancient cave dwellings, fairy chimneys, and rock-cut churches that made this region so famous. For the brave ones, there are many cave dwellings that you can climb in and imagine life back then, but just be cautious of deteriorating structures.
Besides hiking, we went on an adventurous ATV tour. We drove through some of the valleys in Cappadocia during sunset. Our tour guide told us the history of the place, including the people that once used to call this place home.
The icing on the cake was a superb cave hotel in Cappadocia that we stayed in called Goreme Cave Lodge. It had beautiful rooms carved into the caves that acted as natural insulation and an outdoor pool that complemented the natural landscape of Cappadocia!
Best adventure destinations in Asia
Sabah, Borneo
Borneo is an adventure holiday destination that offers stunning landscapes and coastline and a variety of activities to enjoy. From hiking to wildlife spotting, visitors can find something to enjoy regardless of their interests when backpacking in Sabah. With its warm climate and welcoming population, Sabah is perfect for a relaxing holiday or people looking for new experiences.
The sun-soaked city of Kota Kinabalu is the perfect place to start your adventurous holiday. Its stunning landscapes and foothills make it a popular spot for culture and relaxation, and it is usually the first/last stop on your journey through Sabah. If you're able, hike Mount Kinabalu and see this beautiful country above the mountain tops.
When you're not busy hiking, why not head to the rice paddy fields and stay at a local homestay, learning traditional recipes and ways of cooking? Continue, and you'll soon arrive at River Katabangan, where you can stay in an eco-lodge immersed in nature and take beautiful river safaris morning, afternoon and night.
The final stop on your adventure should be the famous Sepilok Orangutan rehabilitation centre and sun bear rescue, which are ethical animal experiences that support the conservation effort of the Malaysian rainforest.
Sri Lanka
By Jade from Two Tall Travellers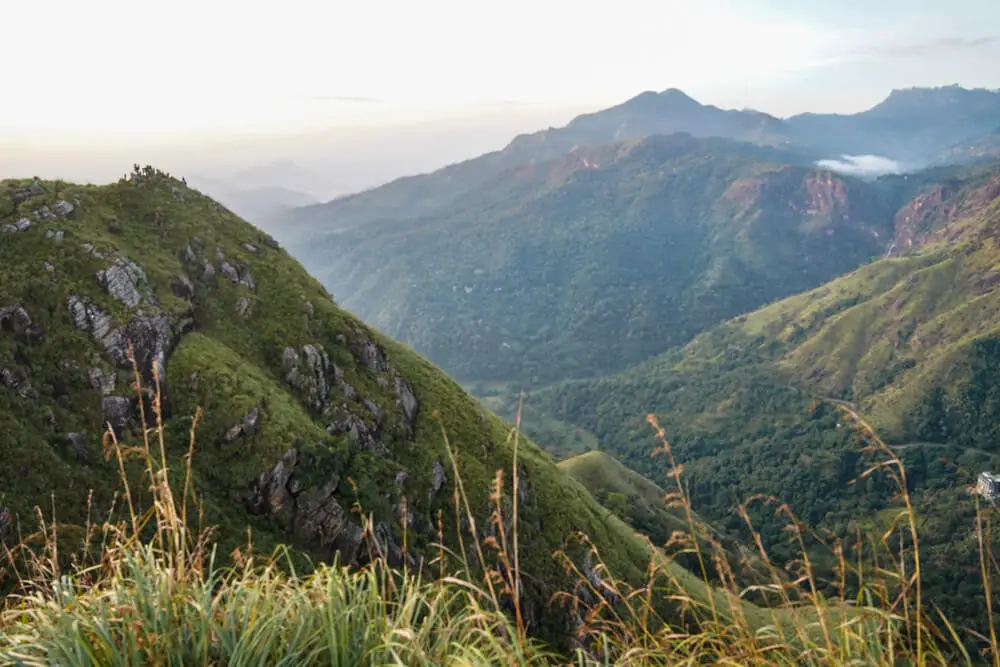 Sri Lanka is an adventure lover's dream destination! For such a small island, it's packed with a surprising amount of thrill-seeking things to do. We spent three months here and certainly weren't expecting so many exciting experiences to be available!
Hiking might not seem that adventurous to some, but we found plenty of challenging climbs like Little Adam's Peak and Ella Rock that reward incredible views you just can't get whilst sunbathing! We wanted to zipline down from Little Adam's Peak, but we were too early for them to be open – something we regret and would go back and do in a heartbeat!
Snorkelling with wild turtles in Hikkaduwa was another highlight, and the surfing scene is excellent for beginners and pros alike. Kayaking, white water rafting and rock climbing are perfect options for adrenaline junkies!
I think the best adventures in Sri Lanka, though, have got to be the fantastic safaris dotted around the country! Yala is best to spot wild leopards – and they come out very close to the jeeps when they're not lazing in trees – and Udawalawe is famous for its elephants – we saw around 60 in just one afternoon!
I'd highly recommend visiting Sri Lanka if you're looking for adventure, whether on a hot balloon ride over the stunning countryside, diving breathtaking (excuse the pun!) sites or spending a morning looking for blue whales along the south coast.
Ubud, Bali
By Una from Wandernity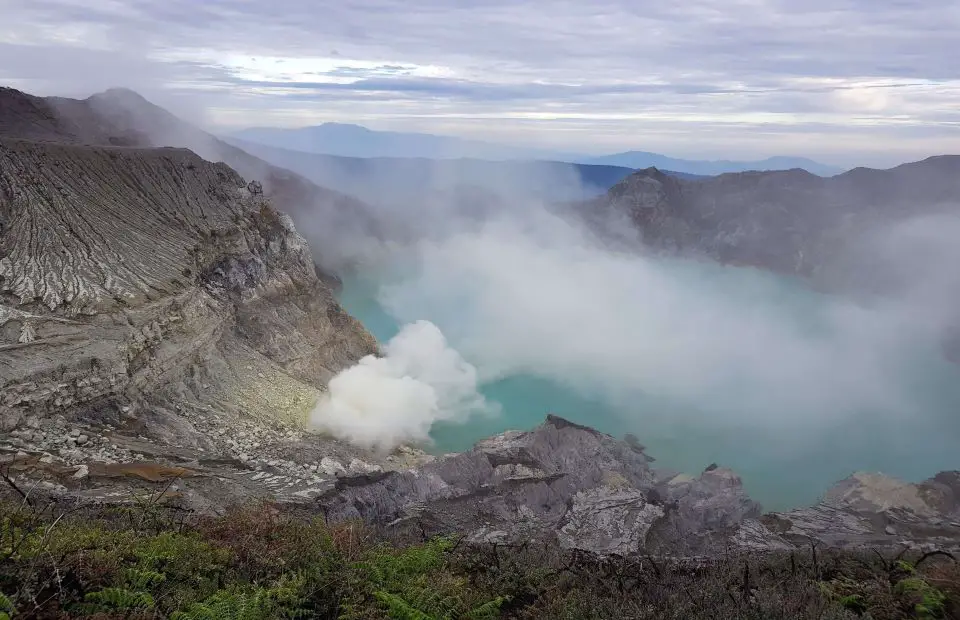 Bali is an island in Indonesia and a popular destination among travellers. There are many reasons why you should visit Bali, and one of them is the number of adventures you can experience on this island.
Bali is home to some of the world's most beautiful beaches, spectacular rice terraces, lush jungle, and active volcanoes. Balinese culture is unique and vibrant, with rich history of art, dance, and music. And while Bali may be best known as a destination for relaxation and rejuvenation, it also offers exciting nightlife, world-class surfing, and opportunities for adventure.
When I visited Bali, I tried surfing with an instructor for the first time. Then, for a more thrilling experience, I went to see the Ijen volcano and the mysterious blue lights in its crater on a night hike (it's on Java island but can be easily reached on a day trip from Bali). The rafting was excellent in Bali, as the rivers are fast and with many turns, and the water is pleasantly warm when you get splashes. Overall, there are many adventures that you can find in Bali; just ask the locals for some fun directions.
I recommend staying in Plataran Ubud Hotel & Spa. Located relatively centrally, you'll be able to go anywhere in Ubud in a few minutes. The hotel has lovely pools and lush greenery. And Ubud is a great home base in Bali for day trips to other top adventure travel destinations.
Related reads:
Best Adventure Travel Destinations in Summary
In conclusion, the best destinations for adventure travel worldwide are those that offer unique experiences and are located in some of the world's most beautiful regions. With so many options available, it is hard to determine which destination is the best for you. However, our top recommendations should give you plenty of ideas to explore and enjoy your trip.
If you're still thirsty for more adrenaline-pumping experiences, then check out my guides on:
Do you have an appetite for adventure but don't know where to start with planning it all?
VeggTravel is an accredited independent travel agent who specialises in honeymoon destinations, luxurious holidays, and adventurous experiences for various budgets. As a travel specialist, I know just how to make your dreams of a perfect holiday come true. I have a wide range of options available, from tropical getaways to stunning ski resorts. I can help you find the ideal spot for your holiday, whether you're looking for a romantic escape or an adrenaline-pumping adventure.
I do not charge a fee and I you have no obligation to go ahead with any of my quotes, so why not get in contact with me today?
Still not sure? Take a sneak peak at just one of my many booking portals here and grab yourself a bargain.
Tourism
The data and research currently presented here is a preliminary collection or relevant material. We will further develop our work on this topic in the future (to cover it in the same detail as for example our entry on World Population Growth).
If you have expertise in this area and would like to contribute, apply here to join us as a researcher.
All our interactive charts on Tourism
International arrivals by world region
Arrivals by world region
This visualization shows how tourist arrivals have increased since shortly after the Second World War in 1950.
The United Nations World Tourism Organization (UNWTO) estimates that internationally there were just 25 million tourist arrivals in 1950. 68 years later this number has increased to 1.4 billion international arrivals per year. This is a 56-fold increase.
Click to open interactive version
Changing relative distribution of tourist arrivals
This chart shows the relative distribution of tourist arrivals by region. In 1950 two-thirds of tourists arrived in Europe. Over the following 68 years, the relative importance declined to around 50%, but it is still the most important touristic region.
Asia and the Pacific had only very small importance as tourist destinations in 1950. In 2018 however, every fourth tourist arrived in the region.
Click to open interactive version
International arrivals by country
The map shows the number of tourists by country. France is today the country that receives most tourists.
Click to open interactive version
Safety of aviation
Fatal accidents
Number of fatal accidents
The chart shows the number of fatal accidents globally from airliners. These figures are given based on commercial flights with a minimum of 14 passengers' capacity. The number of fatal incidents from airline hijacking or sabotage is also shown (and included in total figures).
Click to open interactive version
Number of fatal accidents per million flights
The chart shows the number of fatal aviation accidents per million commercial flights.
Click to open interactive version
Aviation deaths
Number of fatalities
The chart shows the number of fatalities globally from airliners; these figures are given based on commercial flights with a minimum of 14 passengers' capacity. The number of fatalities from airline hijacking or sabotage is also shown (and included in total figures).
Click to open interactive version
Number of fatalities per million passengers
The visualization shows the number of aviation fatalities per million passengers on commercial airlines (with a minimum capacity of 14 passengers).
Click to open interactive version
Number of passengers per fatality
The visualization shows the inverse of the trend above: the number of air passengers per fatality on commercial airlines. In 2017, 90 million passengers flew per death from commercial airlines.
Click to open interactive version
Data Sources
United Nations World Tourism Organization (UNWTO)
Data: Various measures related to tourism such as tourist arrivals, departures, and spending.
Geographical coverage: Global
Time span: Mostly focussed on recent developments, but some data going back to 1950.
Available at:UNWTO.org
World Bank – World Development Indicators
Data: Arrivals, departures, expenditure, expenditure by traveller, receipts as share of exports and more
Geographical coverage: Global
Time span: 1995 to today
Available at: The data is published in the World Development Indicators online.
Cite this work
Our articles and data visualizations rely on work from many different people and organizations. When citing this entry, please also cite the underlying data sources. This entry can be cited as:
Reuse this work freely
All visualizations, data, and code produced by Our World in Data are completely open access under the Creative Commons BY license. You have the permission to use, distribute, and reproduce these in any medium, provided the source and authors are credited.
The data produced by third parties and made available by Our World in Data is subject to the license terms from the original third-party authors. We will always indicate the original source of the data in our documentation, so you should always check the license of any such third-party data before use and redistribution.
Our World in Data is free and accessible for everyone.
Help us do this work by making a donation.
Licenses: All visualizations, data, and articles produced by Our World in Data are open access under the Creative Commons BY license. You have permission to use, distribute, and reproduce these in any medium, provided the source and authors are credited. All the software and code that we write is open source and made available via GitHub under the permissive MIT license. All other material, including data produced by third parties and made available by Our World in Data, is subject to the license terms from the original third-party authors.
Please consult our full legal disclaimer.
Our World In Data is a project of the Global Change Data Lab, a registered charity in England and Wales (Charity Number 1186433).
Solo Travel Statistics and Data: 2021 -2022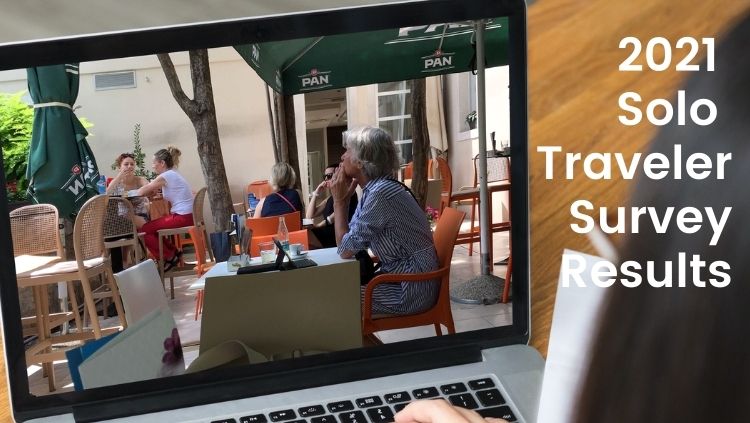 We update this page throughout the year. Below is the latest statistics and data for solo travel in 2022 and before.
Since starting Solo Traveler in 2009, we have gathered an extensive amount of solo travel statistics and data. We do this in two ways:
We monitor the copious amount of travel research that is conducted every year to extract solo travel-specific statistics.
We gather information annually from our readers. We do this in our reader survey and polls on our Facebook page where we engage with over 260,000 members.
Travel industry data looks at solo travelers within the context of all forms of travel. Our reader survey targets solo travelers specifically, providing a better understanding of the solo travel market.
One of the reasons we are so diligent about gathering data on the solo travel market is that we work with clients who are eager to serve solo travelers well. If you are such a company, you may also be interested in the following pages:
explains how we work with the travel industry.
Our Deals page is half of a monthly promotional opportunity for companies serving solo travelers. It pairs with our Solo Travel Advisory of Deals that is emailed to over 50,000 double opt-in subscribers.
The blog with over 1,500 articles for solo travelers.
We update this resource whenever we find new, relevant data. Bookmark this page so you can easily find the ultimate source of information, statistics, and data on the solo travel market in one place.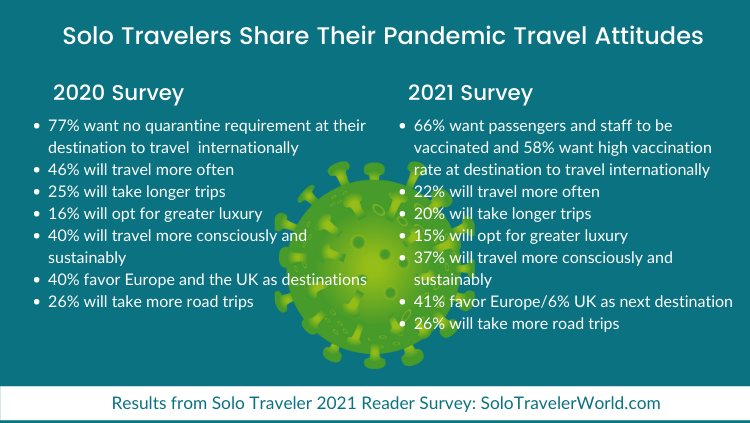 Table of Contents
International Travel During Pandemic: Traveler Attitudes 2020 and 2021
With more knowledge about COVID-19 and the uptake of vaccines around the world, factors affecting the decision to travel internationally during the pandemic have changed significantly in the past year.
In October 2020, quarantine requirements were the primary concern. In 2021, vaccinations became the primary concern for international travel. Otherwise, with the exception of travel frequency, travel priorities such as luxury and sustainability remain relatively consistent.
More 2021 data regarding travel during the pandemic:
Solo travelers prepared to travel internationally. 70% of respondents indicated that they were ready to travel internationally again.
Financial impact of pandemic on ability to travel. 14% indicated that their financial ability to travel has been negatively impacted by the pandemic. 17% said they have more money to spend on travel and 69% said their financial ability to travel has not been affected.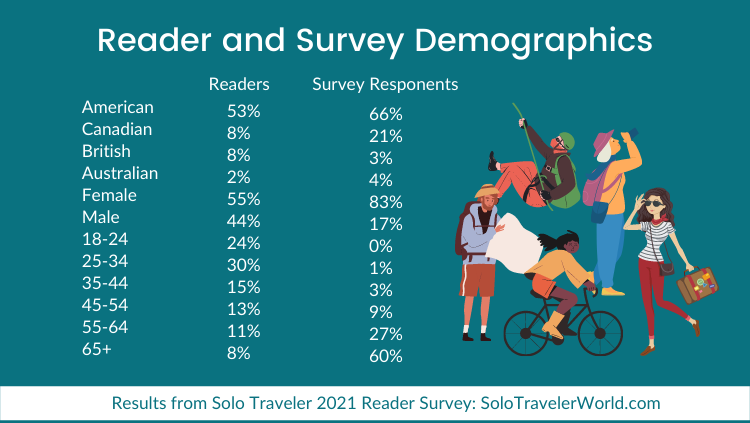 Why, How, Where & What Solo Travelers Spend
2,359 people responded to our 2021 survey as compared to 2,915 people in 2020. We suspect that last year people had a lot of time on their hands which accounted for the unusually high response rate.
The Solo Traveler Reader Survey included 26 questions. The respondents were primarily women, American, and over 55 years of age. Below we show the results from a number of the questions providing the data for those under 55, over 55, and for all.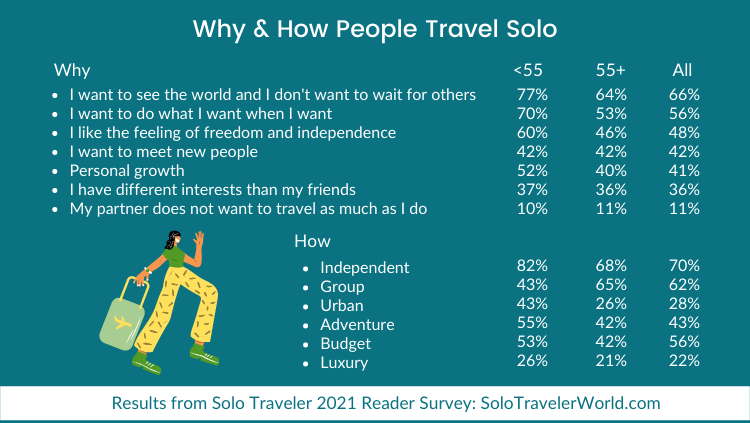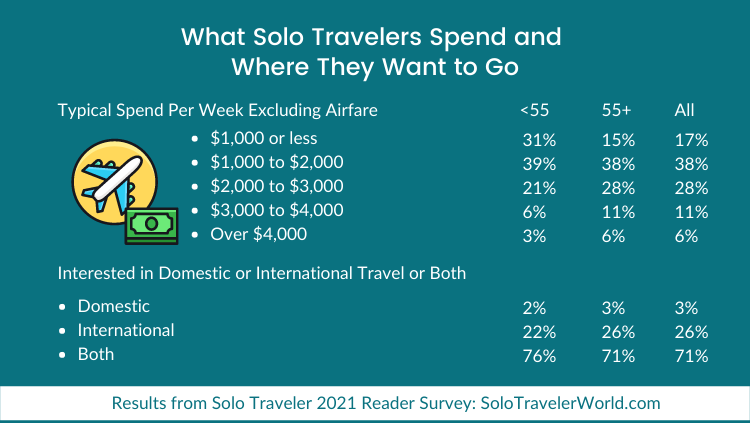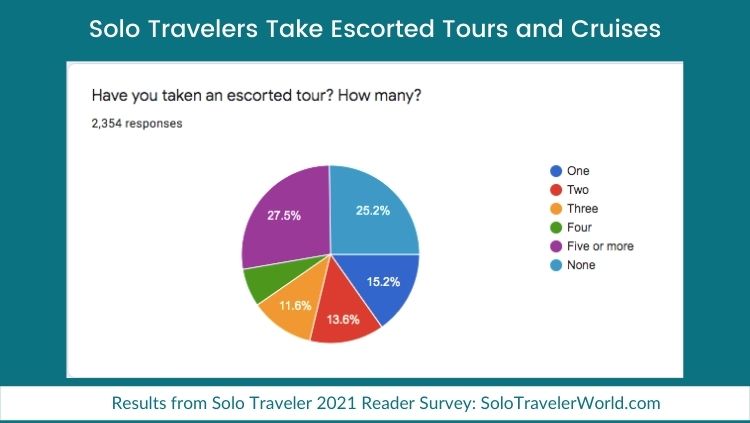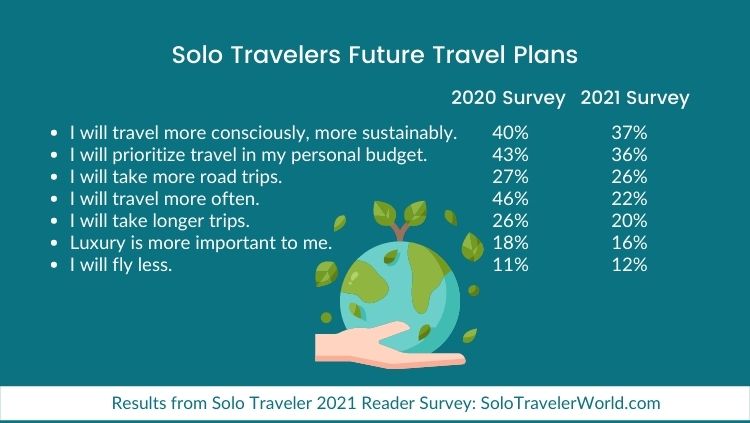 For more results from the 2021 Solo Traveler Survey contact Janice Waugh, publisher, Solo Traveler or Tracey Nesbitt, Editor of Solo Traveler.
More Sources of Solo Travel Statistics and Trends
This is a selection of solo travel statistics drawn from a variety of travel industry studies. As we find new research we add to it with the most recent appearing at the top of the list.
Why more of us are travelling solo. (2022) Google searches for solo travel since April 2020 quadrupled to a new high this month, with demand evident across all age groups. Not only millennial backpackers but solo travellers of all ages joining small tour groups, forcing the travel industry to think differently about this fast growing travel trend. Source
Post-pandemic travel is going solo. (2022) Statistics from every corner point to a rise in demand for solo trips. Data from Booking.com shows that pre-pandemic, only 14% of travelers were going solo, but by mid-2021 that number had almost doubled to 23%, while Google trend data showed that solo travel had risen by a massive 761.15%. Source
More Travelers Are Going Solo in 2022 According to new research from MMGY, one in four travelers plans to travel solo in the next six months with Gen-Z and Millennials leading the way. Source
Solo Travel Service Market Overview and Market Forecast 2028. (2022) Global Solo Travel Service Market Report is a systematically conducted exhaustive study of the worldwide Solo Travel Service industry. As per the study, the market is expected to acquire notable returns and showcase a healthy growth rate during the forecast period. Source
Solo travel dominant global leisure market. (2022) Solo segment is anticipated to dominate the global leisure travel market due to various factors such as social media influence, different preferences and interests, psychographic traits. Source
Solo travelers and group tours (2021) Solo travelers "are joining guided tours at unprecedented rates, say tour organizers, with some companies reporting single bookings up 300 percent over those from couples, families or clusters of friends." Source
Booking.com data pre-pandemic (2021) saw only 14% of travelers were planning a trip on their own, whilst nearly double (23%) now say they will be planning a solo trip in the future. Source
According to Google trend data, (2021) Solo travel is up by 761.15%. Many are now "biting the bullet" and seeking solo travel opportunities to promote their wellbeing and try new experiences. Source
Post-Covid: Solo travel is the second-most popular category for post-lockdown trips, says Cox & Kings. (2020) A discussion about the solo market between Sue Livsey, senior manager – commercial at Cox & Kings, Sarah Weetman, head of trade sales at Just You, and Claire Brighton, account director for the Association of Touring & Adventure Suppliers. Source
Klook concludes that solo travel continues to present promising business opportunities (2020) "We commissioned a global Solo Travel Survey last October … Of the nearly 21,000 people we surveyed around the globe, 76% indicated that they have either traveled alone already or are considering it – regardless of age, gender and nationality." Source
Women continue to travel solo more than men (2020) "47% of travelers with Overseas Adventure Travel are registered as 'solo'. An astounding 85% of these solo travelers are women." Source
Searches for "Solo Women Travel" surge in 2019. "Google searches for 'solo women travel' increased by 32% in 2017 and 59% in 2018. The search grew to a jaw-dropping 230% increase in 2019. Source
Pinterest sees massive growth in interest for solo female travel. "Pinterest has also reported a 350% increase in women pinning articles in 'solo female travel'." Source
Solo travel as a global trend continues to grow. (2019) "Making up around 18% of global bookings, solo travel is becoming ever more popular and has increased by 7% in the last year alone. Solo travelers typically take longer trips than the other traveler personas at approximately 19 days on average." Source
Gen Z and solo travel. (2019) "…a third say they actually prefer to be alone when traveling and almost 20% say they want to take a solo backpacking trip or gap year." Source
Solo travel #1 trend for 2019 according to Klook. (2018) Solo travel, pop culture influence and the Fear of Missing Out (FOMO) effect are among the six driving factors in tours and activities for next year, reveals Hong Kong-based leading travel activities and services booking platform Source.
52% of solo travellers say they'd be interested in an escorted holiday. (2018) Mintel's 2018 Solo Traveller Report revealed that 17% of adults took a holiday on their own in the last five years – a year-on-year rise of two percentage points. The majority of these, 15%, were 'pure solo' travellers, not travelling with a group. The study found 60% of respondents said there is a "widespread belief" the travel industry does not cater well enough for solo travellers and that 52% of solo travellers were interested in taking an escorted tour. Source
Adventure Travel Trade Association 2018 trends report highlights solo travel (2018) The 20 Adventure Trends to Watch in 2018, indicate solo travel is on the rise. One of their members report that over 80% of their millennial travelers are going solo. Source
In 2018, 70% of passengers on Intrepid Travel's US trips travelled on their own. Source
2017 Princeton Survey Research Associates study revealed that 58 per cent of millennials worldwide are willing to travel alone, compared to 47 per cent of older generations. The study found 26 percent of millennial women have already travelled solo, while a further 27 percent said they haven't but would consider holidaying by themselves. Source
Searches for "solo female travel" grew by 52% between 2016 and 2017. This report not only looks at the trend of solo female travel but also the purchasing power of women. Source
Travel solo for relaxation. Agoda's 'Solo Travel Trends 2018′ survey, conducted by YouGov, found that relaxation and time to unwind is the number one motivator for solo leisure travel globally (61%), which compares to 48% when traveling with friends. Source
Tour companies find that the majority of their female travelers are going solo. VBT Bicycling and Walking Vacations says that 68 percent of their female travelers in 2016 took a trip without a companion, while Country Walkers says 87 percent of its female participants were single (that's about 3.3 single women to every male traveler). Source
38% of those who have traveled solo will do so again. Among the top five trips that people have already been on and would like to go on again, as they allow them to experience travel to the fullest solo trip (34%). Source
Surge in baby boomers traveling solo. A study by Booking.com of 20,500 global travelers that was released in May of 2018 found that there "is also a surge in solo travel … with two fifths (40%) of global Baby Boomers having taken a solo trip in the last year, and a further fifth (21%) planning to take one in the future." Source
Solo is a top trip they'd do again. Again from the Booking.com study, 34% or respondents said that solo travel is among the "top five trips that they have already been on and would like to go on again". Source
Roughly one in four people say they will travel solo in the next year (2018) — and that's on the rise, according to a survey of 2,300 people by marketing firm MMGY Global. Source
Between January 1 2015 and December 2017, the number of searches on Google for solo travel has risen significantly. The graph indicates approximately a 40% increase in searches for solo travel. Source

17% indicated that they would try solo travel for the first time in 2016 according to a survey of more than 44,000 travelers by online travel company TripAdvisor. Source
The popularity of guided tours among solo travelers grew from 21% to 46% between 2013 and 2015. Source
Between 2013 and 2015 the percentage of people polled who travel on their own grew from 15% to 24% according to the Visa Global Travel Intentions Study 2015. Source
A 2014 Booking.com survey resulted in a Solo Travel Report that revealed

72 percent of American women are taking solo journeys
American women ranked first in frequent solo travel, and are most likely to take three trips or more in a given year.
65% of US women polled have vacationed without a partner. Source

Related research on the solo travel market.

The current western proportions of single-person households (e.g. 31 percent in the UK, 24% in California) are wholly unprecedented historically. Source
Single-person households in the United States are set to grow steadily over the next 15 years… Source
Booking.com research found that Australia is the number one international destination for solo travel. Source
Travel Agent anecdotal data on selling solo travel. "…solo clients are usually around 41 to 47 years old, have an income in the $150,000 range… Also, about 85 percent are women." Source.
Women are the ones booking tours and activities 67% of the time Source

Solo Travel Demographics from 2019 Survey

Our 2018 readers survey received 1,340 responses. As you can see below, the results show slightly different demographic information than that of the Solo Travel Society Facebook page with its 162,000+ fans. Combining this with data given from Google Analytics I can safely say that the majority of our readers fall into either the Millennial or Boomer categories and there are more women than men. I usually estimate the gender split as 75% women and 25% men.

Solo Travelers' Travel and Spending Habits – 2018 Survey Results

In 2018 the number of subscribers to Solo Traveler's newsletter grew from 35,000 to 46,000 which is up from 25,500 at the beginning of 2017. That's an 80% increase over two years. Yes, the solo travel market is growing. Many of our subscribers completed our 2018 reader survey. Below is a breakdown by age range of a variety of solo travel statistics we gathered from that survey. Here are a few takeaways:

Source https://veggtravel.com/best-adventure-travel-destinations/

Source https://ourworldindata.org/tourism

Source https://solotravelerworld.com/about/solo-travel-statistics-data/