All South America Articles
Learn all about traveling to South America from these helpful guides designed to help you plan your trip and answer your questions about what it's like to travel to South America. Ready to start planning your trip? Contact one of our South America trip planners for expert personalized assistance.
Peru, land of the legendary Incas, has retained its mythical feel. Visit the cultural capital of Cuzco or the Sacred Valley — the explorer's base for the lost city of Machu Picchu.
This island-by-island description of the Galapagos will familiarize travelers with the archipelago. Learn the general highlights of each individual island to help determine an itinerary that best suits your interests. With so much to see and experience throughout the Galapagos, you cannot go wrong with any of our trips!
A Mi Manera, a restaurant in Cusco, has given some great Peruvian recipes to Adventure Lifers during a cooking class we include in tours. Since it is always fun to explore the local foods of a place, we wanted to share some of these with our fellow travelers. We thought we would start off with the infamous Pisco Sour.
Most travelers to Peru know about the Inca Trail, but what about the more impressive (and challenging) hikes like the Salkantay trek, the Choquequirao trek, and the Cachiccata Trail were all built by the Incas and used for hundreds of years before travelers arrived.
Wildlife has evolved in the Galapagos to create some of the world's most bizarre — and fearless — creatures. See Darwin's theory of evolution in action as you swim alongside marine iguanas, watch ancient tortoises slowly roam, kayak past playful sea lions, and hike among blue-footed boobies in the Galapagos Islands.
There's no single best time to go to the Galapagos, but depending on your preferences for hotter or cooler weather, and which wildlife or seasonal wildlife events you'd like to see, there may be some months that are ideal for you.
Learn about the research center on Isla Santa Cruz and it's efforts to help giant tortoises. The Darwin Research center is a stop on all of our Galapagos Island tours.
The Galapagos Islands are a great destination to visit year-round. The archipelago experiences very mild seasonal variations throughout. However, there are a few weather patterns that should be taken into consideration depending on what you want to see & do during your trip.
Do you want to book a trip to the Galapagos Islands but aren't exactly sure where to start? Our FAQ article answers some of the most common traveler questions. From what time of year to visit to packing suggestions, this guide will hopefully help you in the planning process. No matter what, this is sure to be a trip of a lifetime!
Planning a trip to Peru is sure to result in questions. Our FAQ answers some of them that are most commonly asked by travelers. From packing suggestions to what type currency to exchange, this guide will give you some vital details before your trip. Hopefully, this will better prepare you for your Peru journey!
With just four inhabited islands and a population of 25,000 people, the Galapagos Islands have a distinct fusion of cultures from Europe, South America, and the U.S. that reflects the roots of the immigrants who helped establish life here less than 200 years ago. Talented artisans and delicious food are just a few things you'll experience here.
A widely popular South American dish and a Peruvian staple, ceviche is bursting with both flavor and history. This dish has been around for centuries; early recipes stem from the Inca Empire that preserved their fish in salt, fruit juice and chiles. There are hundreds of variations of ceviche recipes to try — households throughout South America …
What better way of learning about a new place and culture is there than by sitting around a table to share a meal and enjoy some new flavors? Studying a place's culinary history helps uncover the relationship between food and culture and the many stories that are passed on through generations. And Peru is full of legends and …
The best time to visit the Falkland Islands is in the summer and fall between November and March when the days are longer, the wildlife is active, and more of the archipelago is accessible to travelers. The Southern Hemisphere's summer is opposite to the Northern Hemisphere's, so summer in the Southern Hemisphere is winter in the north.
Depending on where you're planning to go, Chile is a great year-round destination. Central Chile has a very agreeable spring and summer from September to February, and June & August make for excellent skiing in the Lake District. If you're heading to Patagonia, then November to March is definitely the best time to visit.
This article explains what you should know before visiting Machu Picchu in 2022. Including the newly established tourist circuits, COVID-19 protocols, entrance tickets, and prices.
Machu Picchu Mountain and Huayna Picchu are two of the best places to get a bird's eye view of the magnificent ruins, but which hike is best? Deciding which trail is right for you depends on how much you enjoy physical activity and heights, as well as avoiding crowds.
A brief summary and overview of the various ski areas in Chile and Argentina. Compare by powder conditions, elevations, chairlifts and ski-able acres to find the perfect Ski resort for your Argentina or Chile ski vacation.
Discover the benefits of touring Chile and Patagonia by foot! Find intimate contact with local environments and cultures.
As a rule of thumb, the best time to visit South America is during the summer between November and February, while certain parts of the continent, including the Galapagos Islands, have different seasons because of their location below the equator.
The vastness of Patagonia leaves travelers with a variety of possible experiences from which to choose! Take a look at the distinct regions and their highlights before your travels. Learn more about the history, characteristics, attractions, and activities this incredible region of Chile and Argentina has to offer.
You have booked a trip to Argentina. now what? This FAQ is a compilation of answers to some of the most commonly asked traveler questions about Argentina. From things to pack to what the food will be like. Hopefully, it will be helpful in getting you better prepared for your adventure!
Read all about the best times to visit Ecuador: the seasons, temperatures and rainfall for the Andes, Amazon, Coast & Galapagos Islands. Its equatorial location stabilizes temperatures year-round, with just minor seasonal variations from May to December.
Like most of its South American Andean neighbors, Bolivia's climate varies based on altitude and time of the year, making it an excellent destination throughout the whole year. However, most agree that the best time to travel to Bolivia is during the dry season between May to October, with a tourism spike around August.
Want to Go?
South America Travel Guide
Favorite South America All Trips
Top South America Travel Destinations
South America Trips by Departure Date
Top Experiences in South America
South America Trips by Duration
(129) (55) (51) (189) (26)
South America Trips by Activity
(740) (540) (403) (348) (274) (164) (101) (88)
(82) (71) (61) (57) (37) (37) (35) (34)
(30) (29) (29) (26) (24) (21) (17) (15)
(14) (13) (11) (10) (8) (5) (4) (3)
Why Travel With Adventure Life
Tell us your travel interests, dreams and desires, then let our experts tailor the perfect trip for you!
You can have confidence in our experts' dedication to traveler safety, comfort, & providing a seamless trip.
We are fully committed to low impact travel that not only preserves but gives back to the amazing places we visit.
Our personal expertise & experience, local partners in our destinations, & access to over 150 small ships are all invaluable to designing your unique journey.
Recognized By
Address
712 W Spruce St, Ste 16 , Missoula, MT 59802 usa
Hours
Mon-Fri 8:30am – 5:30pm MST
Copyright © 2022 ALJ Inc. All rights reserved.
Privacy Policy
Moving to South America
South America is the continent you've always wanted to visit. Better than that, it's a place you can decide to move to permanently!
Why not? The cost of living in some of these countries is extremely cheap, and even just a year abroad wouldn't hurt anyone would it?
Some countries for living below include Ecuador and Uruguay, but there are also some countries you may want to do further research on.
Table of Contents
Reasons to Move to South America
See this list of reasons why you should consider moving to the great South American continent. Let's jump in, shall we?
There were lots of ideas floating around when it came to this list, but after considering the main points this is the condensed version.
Give or take based on each country (e.g. Spanish isn't needed in Brazil), these are the 8 main reasons to live in a South American country:
Easy Access to the States and Canada
If you decide to move abroad, the possibilities seem endless.
However, when it comes to visiting family over the holidays and thanksgiving, suddenly the prospect of living in New Zealand doesn't seem as great.
You don't want to have to pay for expensive and lengthy flights at least twice a year. Or, get held a prisoner in your chosen ex-pat location.
So the best option is to live somewhere exotic enough to feel fresh and different, but close enough to fly less than 15 hours home. The answer? South America!
Direct flights from Atlanta to Buenos Aires are as short as 10 hours. Compare that to a flight to Rome lasting 11+ hours.
Friendly People and Culture
You may claim to live in the country with the friendliest people on Earth, but maybe you've never visited South America.
Countries such as Peru, Ecuador, Uruguay, are all considered some of the friendliest countries in the world by most visitors.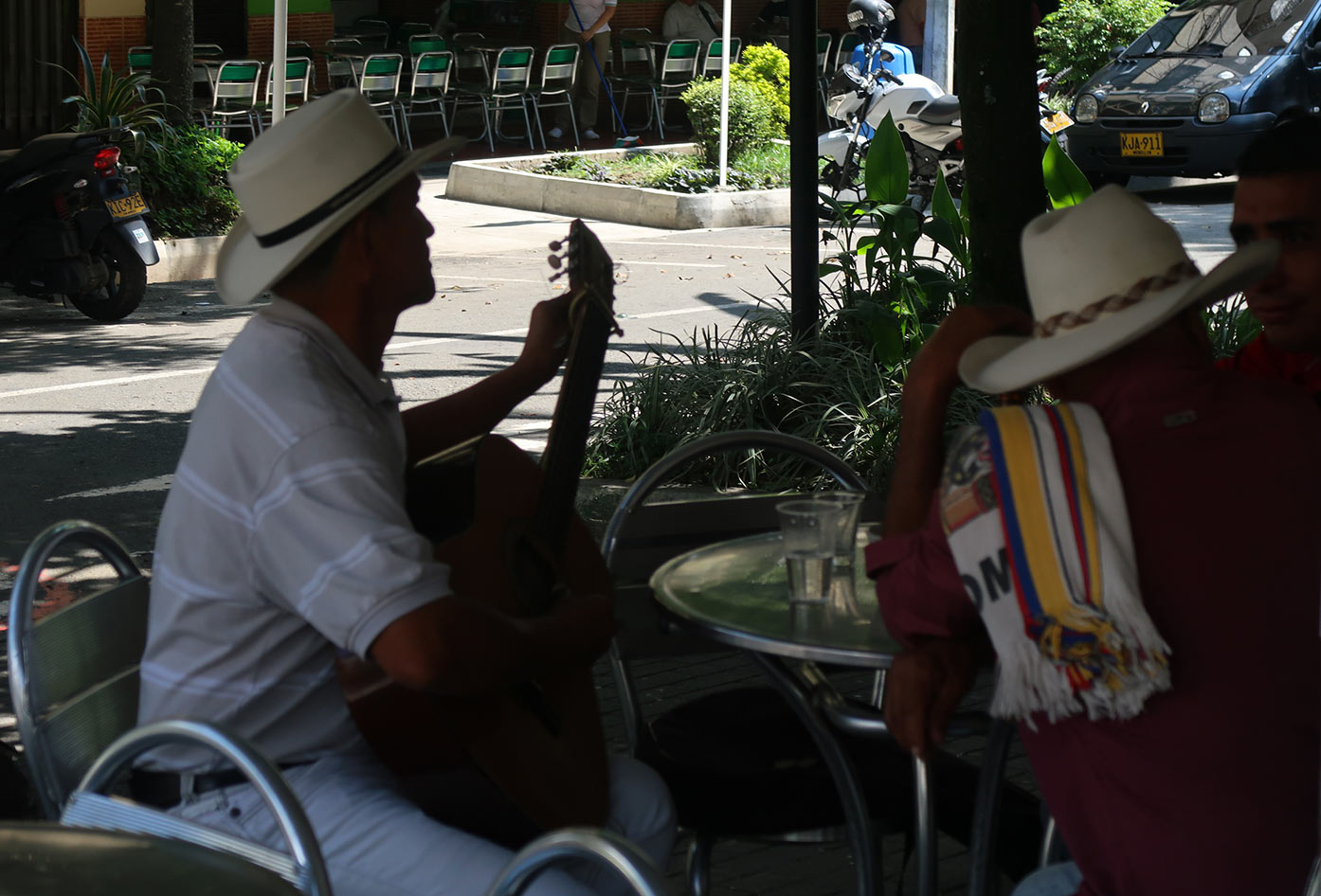 It is worth mentioning, that some of these countries can be unfriendly at times, but this continent is full of people friendly to foreigners.
This part of the world also has some of the most welcoming and wholesome indigenous groups, accommodating some of the most colorful cultures in the world.
Try a traditional gathering such as a Yerba mate ceremony in Argentina where it normal for you to get together with friends and share life.
International Airports
There are up to sixty popular international airports in South America.
Some are definitely larger than others, but on the whole, they are all widely accessible via major international hubs.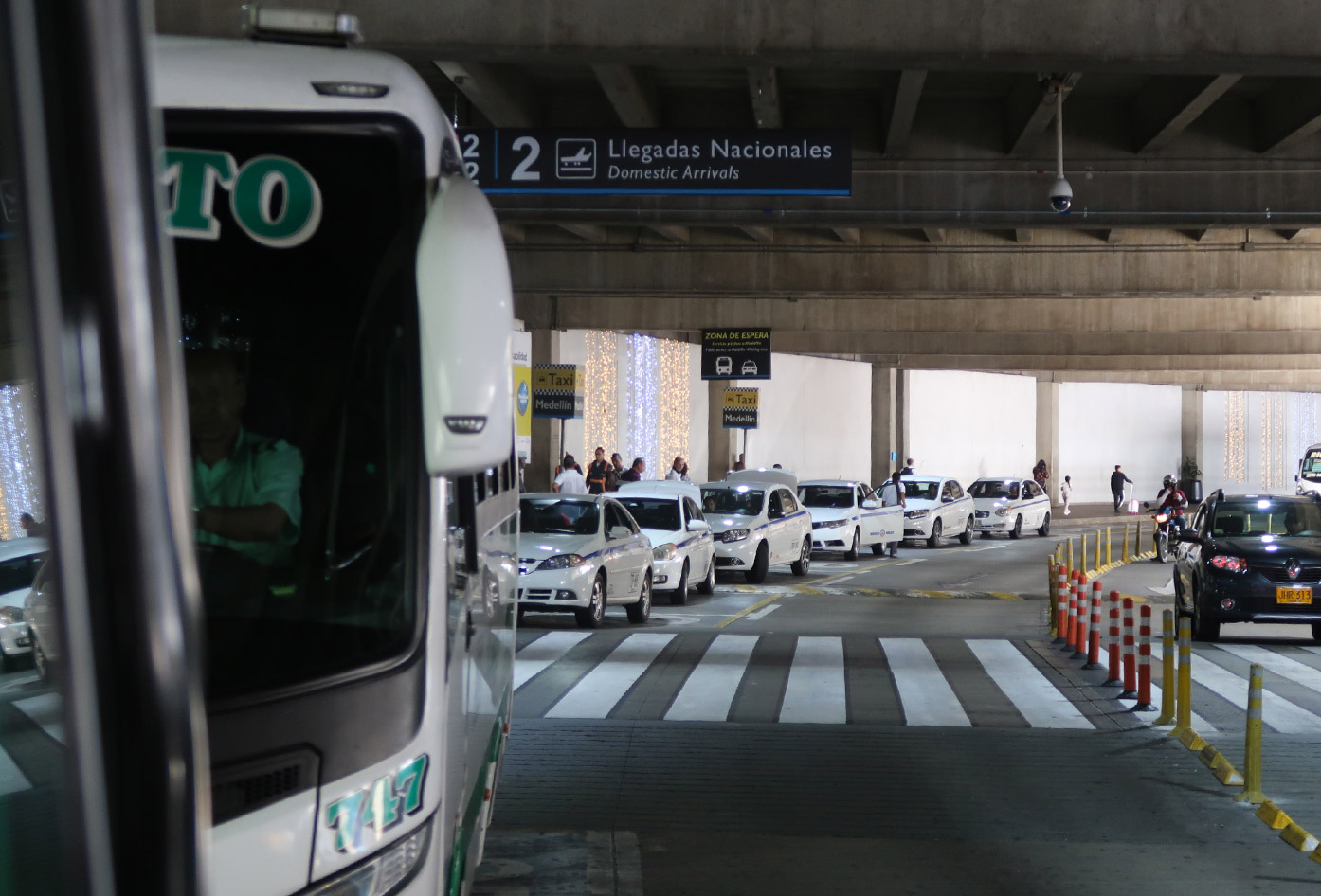 This includes Atlanta, LAX & O'Hare for America and Toronto & Vancouver in Canada.
The busiest airports in South America are as follows:
– São Paulo–Guarulhos International Airport
Bogota, Colombia – El Dorado International Airport
Lima, Peru – Jorge Chávez International Airport
Santiago, Chile – Comodoro Arturo Merino Benítez International Airport
São Paulo, Brazil – Congonhas-São Paulo Airport
You may find yourself either using these airports directly or using them for connections.
Affordable Cost of Living
For most people looking to emigrate, the cost of living is a huge factor.
There are many retirees, digital nomads, and people who do online travel jobs that benefit from lower costs of living and tax breaks to aid their careers and find interesting career connections.
Where better to do all these things than in the bustling streets of Quito? Or, if you prefer a faster pace of life, comparing the heights of Bogota vs Medellin in order to find your perfect destination?
This blog contains plenty of articles about the cost of living in some of these countries, but always do your own research on your ideal location's living conditions.
It is often inspiring to hear the incredible stories of people living in South America living on half the budget of a major American city.
Good Healthcare
When it comes to traveling to Latin countries, healthcare should be high on your list of priorities.
Finding the most beautiful and cheapest places in South America can have its benefits, but a flawed universal healthcare system could put a spanner in the works. What are the healthcare systems like?
I found that Argentina, Brazil, and Colombia prefer their expats to have private cover, so I'd suggest doing the same in other countries. However, universal healthcare is available for emergencies.
The two countries in South America known to have the best healthcare infrastructures are Brazil and Argentina.
Retiring in South America
South America has lots to offer for retirees looking to relocate for their retirement.
South America gives retirees the opportunity to explore regions of great cultural diversity, both Spanish-inspired and indigenous.
The whole continent has some incredible examples of geology, biodiversity, and general greenery. The more remote you can get your quality of life increases.
It is very important to consider the cost of living, cultural variations, immigration laws, and lifestyle when considering retirement. Even more so than a digital nomad or a young family.
There are thousands of expats in South America who are retired, all the more reason to at least give it a go.
Access to Exotic Fruits And Healthy Lifestyle
High-quality fruits and organic vegetables are the gifts of mother nature that we all deserve to have access to.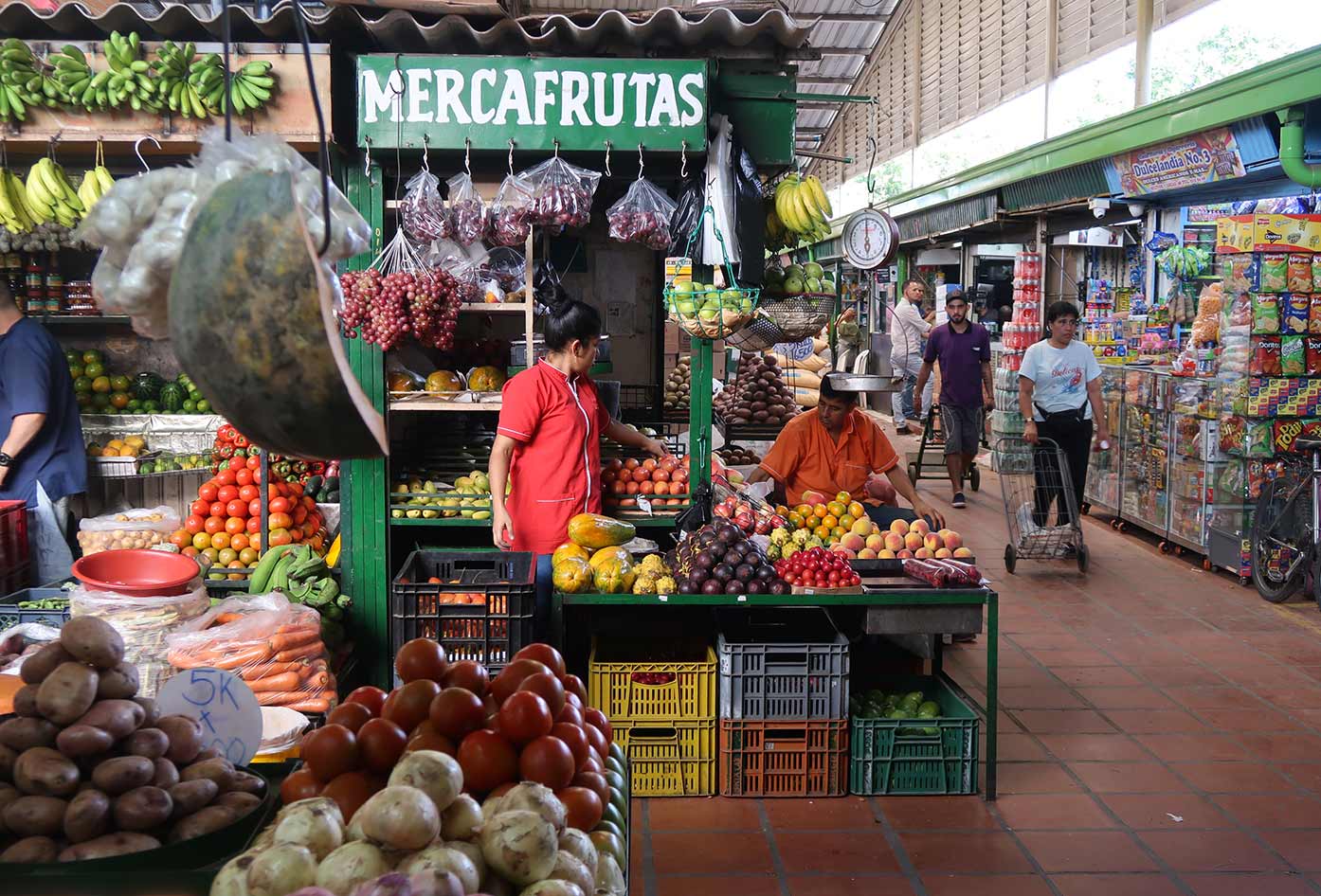 According to many expats living in South America, a major benefit is healthy living.
An article from International Living featured one expat that had lost weight without even trying:
"When I first moved to Ecuador, I weighed 350 pounds,"
Says Warren Sklar who lives in Cotacachi.
"After being here for a few months, I started to lose weight, because of walking everywhere and eating healthier with all the fresh produce. I lost 40 pounds without even trying."
Here are some of the fruity favorites found in the continent:
Araza (Amazonian Pear)
Cherimoya (Custard Apple)
Spondias Mombin (Hog Plum/Yellow Mombin)
Curuba (Banana Passionfruit)
Maracuya (Yellow Passion Fruit)
By spending months in South America and sampling many Exotic Fruits you'll start to see the health benefits that come with getting your daily intake the necessary of minerals and vitamins.
Learn Spanish
When you think about it, Spanish is not exactly a limited language with a small number of speakers.
It's the second most spoken native language in the world, with most of the Latin world speaking it. See these safe Spanish speaking countries in South America for ideas on which accents/dialects you may like best.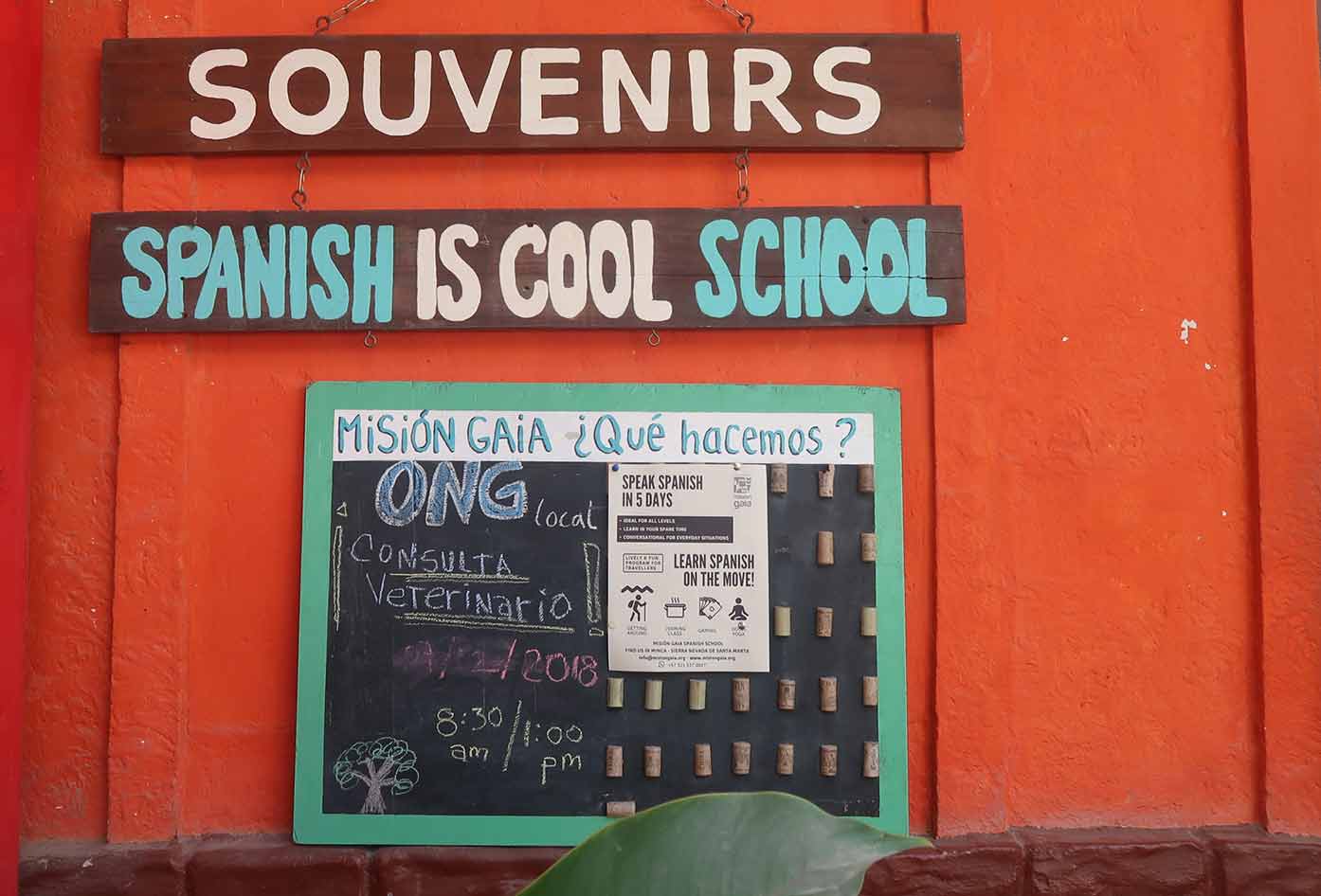 When it comes to learning the language of Spain, it turns out the best continent to travel to is in fact South America!
Other than Guyana (French) and Brazil (Portuguese), all of the countries in South America have their own style and dialect of Spanish. Not to mention learning Spanish in South America is very rewarding.
If you were to brush up your skills whilst learning a new culture, I'd say that backpacking South America and Latin America is the best experience imaginable.
Moving to South America
All in all, there are many personal reasons for someone to consider moving to South America.
Many people plan to move to South America for a healthier lifestyle and to learn Spanish faster, but others may prioritize the low cost of living and access to international travel.
You may have your own reasons, but it is recommended that you plan your future in South America today!
If you're concerned about safety in the countries mentioned, see this list of safe countries in South America for more ideas on where to go.
Like this article? Pin it…
Did this simple guide to moving to South America give you any ideas?
Leave a comment below or let's start a meaningful conversation…
" Dear friend! Some links in this post contain affiliate links. Meaning, if you click through and make a purchase, book a hostel or sign up for a tour, I may earn a small commission at no additional cost to you . Your support means a lot and helps me to keep traveling and maintaining the quality of this site for you."
Layer Culture
Helping thousands of people worldwide to learn more about Latin America. Layer Culture means to dig deeper into the ideas, customs, and behavior of a group of people.
Primary Sidebar
Meet Dan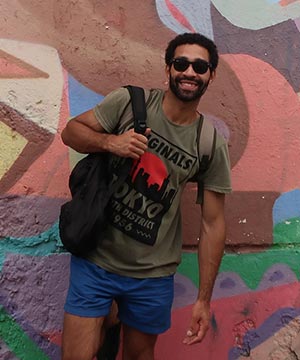 After spending years on the road Dan is now offering to help you find your feet in Latin America; inspire you to learn Spanish and get you started on your adventures. Learn how to travel longer and stronger!
10 Things Solo Travelers Should Know Before Going To South America
Heather Markel
It's imperative to feel comfortable and safe while traveling. Medjet provides premier air medical transport, travel security, and crisis response memberships, providing peace of mind for an affordable price.
Travel With Confidence Find Out More
I took my first trip to South America in 2019. I had freed myself from the corporate grind and finally felt like I had enough time to begin exploring this vast continent. I'll be honest, I had some fears going into the journey.
As an American who is part of the STEP program, I'm used to ongoing warnings in that region about kidnapping, crime, etc. I started my journey in Cali, Colombia, to celebrate a friend's birthday party. I continued onward, solo, to six more countries. My preconceived notions were challenged and shifted every day. Here are my thoughts on what you should know as a solo traveler going to South America.
1. Local Buses Are Safe And A Great Way To Travel, But You Need A Couple Of Tips
If you're alone and on a budget, take the buses. I was surprised at how safe I felt journeying all over Argentina, around Chile, Peru, and Brazil. Chile was the only place I was warned to look out for people dressing like a bus employee in a ploy to steal your luggage. I met a lovely young English couple in Santiago that fell prey to the scam and lost all their bags, including the one with their passports.
As long as you know a few ground rules, you'll have an excellent experience. Luggage goes in the bus, not on top. Don't accept offers from anyone wanting to put your bags on top, that's how the aforementioned couple lost their belongings. Line up by the luggage hold when your bus arrives and make sure to get a ticket for your bag. Tip the luggage attendant at least a dollar, U.S. That and your ticket will guarantee your bags will be there when you arrive at your destination.
Some countries, like Peru and Bolivia, have a "Hop" bus. I highly recommend using these services when you can. You might want to check out my review of the best ways to use Peru Hop. What I loved most about this was it's a transportation method and tour guide all in one. You'll meet lots of fun people as you go, and perhaps most important, the drivers are safe.
Heather Markel
2. Pay Attention To Dangerous Areas, And Use Your Intuition
Most countries in South America have a version of slums, like the favela, in Brazil. Ask whether it's safe to be out at night, alone, when you arrive at your accommodation. Whatever they advise you, listen. Be open to the idea that places may not be as dangerous as you read. I wandered around the beaches in Rio de Janeiro in the early evening and felt perfectly safe. Intuition, especially as a solo traveler, is your best and strongest ally. Always listen to it, even if it makes no sense at all.
3. Learn Some Spanish, But Be Ready For Dialects
There are many places in South America where you need to speak Spanish. If you want to get to some of the remoter parts of any of the countries, you'll soon find there are parts where no English is spoken. I heard about the "gringo tax," but I rarely encountered it. Either I didn't notice, or it's because I made an effort to speak Spanish. Only once, in Buenos Aires with a friend, who's from there, did we get charged a "table fee" that we both found ridiculous.
I do recommend basic Spanish if you've never studied it. However, even if you consider yourself fluent or a good Spanish speaker, the dialects change from country to country, and sometimes even within larger countries like Argentina. As a solo traveler, you'll be more comfortable traveling with some Spanish.
4. It's A Lot Colder Than You Might Expect
Despite the advice I got in advance, I wasn't prepared for how cold some South American countries are. It's easy to forget that their seasons are flipped with the U.S. Understandably, places like Ushuaia are cold mid-year. I was surprised by how cold Chile is all year round, especially at night. I didn't expect Urugay's winter to be so cold, nor did I know that in winter, Buenos Aires can be 2 degrees Celsius. You'll be grateful that this area of the world makes some great sweaters!
Heather Markel
5. Make Room In Your Suitcase
South America has stunning scenery, and you're going to find a lot of souvenirs you want. First, those sweaters I mentioned? I don't think it's possible to leave this region of the world without at least two. If you go to Peru, you're getting a poncho, even if you didn't plan to. If you become a fan of yerba mate in Argentina or Uruguay, you'll want the cups, the metal straws, and the yerba. It could become an addiction. I'm in the Facebook groups about it, so I know I'm not alone!
Heather Markel
6. Respect Your Altitude Sickness Symptoms
Don't take this lightly. I brought Western medicine with me, but I hate taking medicine, so I used in-country herbal remedies everywhere I went. From coca leaves to herbal pills and lozenges, I tried it all. The difference is, if you use the prescriptions, you'll more likely suffer the side effects than the altitude sickness. If you use the herbal path, it will take a little longer to kick in. That's where time comes into play. Ideally, give yourself 2 to 3 days to adjust to the altitude in places like Peru, Bolivia, etc. You may suffer bad headaches and shortness of breath.
If you're a solo traveler, altitude sickness could impact your wits and your ability to function at 100 percent. Make sure to respect your symptoms. I learned that, unfortunately, altitude sickness resilience doesn't build up over time. If you're at a high altitude for a few days or a week, then go back down and come back up a few days later, the symptoms start all over.
7. If You're A Female Solo Traveler, Abide By Local Customs
I will simply give you the advice that you should not go to dinner or drinks with a man, alone, unless you're physically interested in him. Unlike other countries, there's often a base assumption that if you go out alone with a man, you want to have sex with him. I suggest, whether you like that or not, you abide by this rule. If you like a man, go out with him. If you aren't sexually interested in a man, don't accept his invitation.
Heather Markel
8. Pay Attention To Dog Culture
I realize this may sound strange, but dogs are a big part of travel in South America. In much of Argentina, especially smaller towns, dogs are like people. They don't wear collars, they wander the streets as if on their way to important meetings, and if you pet them, they're yours. They will literally follow you around, possibly for hours, and be your literal best friend.
Of course, they would love a treat, but even if you don't feed them, show a dog affection in Argentina, and you're likely to have a new best friend who won't want to leave your side. (Yes, they usually do have owners that love them, too.) In Chile, dogs are so important that a law was passed punishing people who abuse them.
9. Take As Many Free Walking Tours As Possible
These are now all over the world. If you aren't familiar with them; the tour and guide are free, with the hope that you'll tip them for their great service. I loved all the guides I had throughout South America. The groups are usually small, and it's a nice way to meet people as you travel. As a solo traveler, it's always nice to have reliable and inexpensive ways to meet other travelers.
10. Be Ready To Overhaul All Your Prejudgments
Some South American countries have gotten a bad rap. Colombia is an example of a country still trying to overcome its guerilla warfare reputation. I'm not saying that safety in South America is the same as what you're accustomed to. However, South America is also not rife with militants and drug dealers everywhere you go. I'm sure they do exist, but the perceptions are based on something other than meeting wonderful locals and connecting, which is what you'll be doing when you go there.
South America is one of the most fascinating continents I have ever been to. The colors, the people, the llamas, the views, the food — there's so much to tantalize the senses. I miss it and can't wait to return. As so often happens when you gain an emotional attachment to a place, it follows you on your travels.
The other day, here in New Zealand, I met a woman from Ecuador. It's getting cold as we roll into winter, and she was selling ponchos and jackets from her country. I don't have winter gear with me so I tried on one of her jackets. Because of my now excellent Spanish-speaking abilities, she gave me a huge discount. The experience warmed my heart and my body, just like my time in South America.
Related Reading:
Heather may have started the Great Resignation movement. In 2017, she quit her job to travel the world full time. Since then, she's been to six continents and 33 countries (and counting) enjoying adventures such as seeing the Big 5 in Africa, watching the sun rise and set over the Moai on Easter Island, ziplining in Costa Rica, drinking malbec in Mendoza, and getting stuck in New Zealand during the pandemic.
Heather is a full-time travel coach who is passionate about helping professionals seeking more freedom and flexibility to ditch their desk and discover their destiny through full-time travel. She provides her clients with the path to the mindset, money, and mastery to make a full-time travel lifestyle possible. Since quitting, she's become an international best-selling author and is about to do her first TEDx talk! Learn more about Heather's travel adventures on her website, Heather Begins.
Source https://www.adventure-life.com/south-america/articles
Source https://www.layerculture.com/blog/moving-to-south-america/
Source https://www.travelawaits.com/2657178/solo-travelers-things-to-before-going-to-central-america-2/