Airlines Go All-In on Europe for Summer 2022 with New Routes
This post contains references to products from one or more of our advertisers. We may receive compensation when you click on links to those products. The content on this page is accurate as of the posting date; however, some of the offers mentioned may have expired. For more information check out our Advertising Disclosure.
Airlines have been loud and proud about travel to Europe booming back come summer 2022. But if you look at the slew of new transatlantic routes airlines are planning for next summer, it's clear they're walking the walk, too.
When the pandemic first struck in March 2020, carriers on both sides of the ocean cut all but the most essential routes. And despite much of Europe reopening to Americans earlier this year, the normal summer travel surge was mostly lost – the U.S. didn't open its borders to European travelers until just this week.
But airline CEOs are betting big that 2022 is going to be a different story. Delta said it will operate 90% more transatlantic flights in summer 2022 than this year. United CEO Scott Kirby proclaimed that next summer will be "the busiest over the Atlantic ever" earlier this year.
To meet that explosion in demand to fly to Europe and back, airlines are launching a nearly unprecedented amount of new routes to cities big and small, resumed routes that the pandemic put on ice, and adding even more flights a day between major hubs.
United Goes Big on London, Fun Routes to Europe
Delta Expands Transatlantic Operations
Iberia Adds, Revives U.S. Routes to Spain
Finnair Messes With Texas
Turkish Adds Routes Across U.S.
Budget Airlines Return With New Names
Where's American?
United Goes Big on London, Fun Routes to Europe
Kirby's comments about summer 2022 being the biggest ever rang just a tad overly optimistic.
But just weeks later, United unveiled a major expansion into Europe for next summer – including four intriguing new nonstop routes to off-the-beaten path destinations like Bergen (BGO) in Norway, the isles of Tenerife (TFE) and Palma de Mallorca (PMI) in Spain, and even Ponta Delgada (PDL) in the Azores.

The routes to the Spanish islands are tantalizing, putting nonstop flights from the U.S. to popular tourist destinations for Europeans on the map for the first time. And, while different, Bergen is a perfect jumping-off point to explore the Norwegian fjords.
These new cities with nonstop service may not stick around forever. But if more typical European destinations are still burning a hole in your bucket list, United also added new nonstop flights from around the country to several popular destinations.
United's mega-hub in Newark (EWR) is getting a second daily flight to Dublin (DUB) and Rome (FCO). Meanwhile, the airline is launching new routes from Denver (DEN) straight to Munich (MUC), a nonstop option from Washington, D.C.-Dulles (IAD) to Berlin (BER), and Chicago-area flyers can hop on a flight from Chicago-O'Hare (ORD) right to Milan (MXP) in northern Italy.
But that wasn't all. Just two weeks later, United announced a truly massive expansion of its flights into London-Heathrow (LHR). By next spring, the airline will operate 22 flights a day from the U.S. to London.
That includes a brand-new nonstop flight between Boston (BOS) and the U.K. capital, going head-to-head with Delta, Virgin Atlantic, and British Airways. But they're also restoring nonstop flights from Denver to London, eventually ramping up to twice-a-day flights.
In all, United's expansion signals that the company is ready for a surge in European travelers next summer. And they're not alone.
Delta Expands Transatlantic Operations
Delta is already the largest airline flying to Europe from both New York (JFK) and Boston (BOS), but its summer 2022 schedule will add 90% more capacity to Europe than it offered this year.
Delta announced last week it plans to operate up to 73 daily flights to 25 destinations from 10 U.S. cities next summer. Add in flights from partner carriers like Air France, KLM, and Virgin Atlantic, and the team will serve 21 U.S. cities total.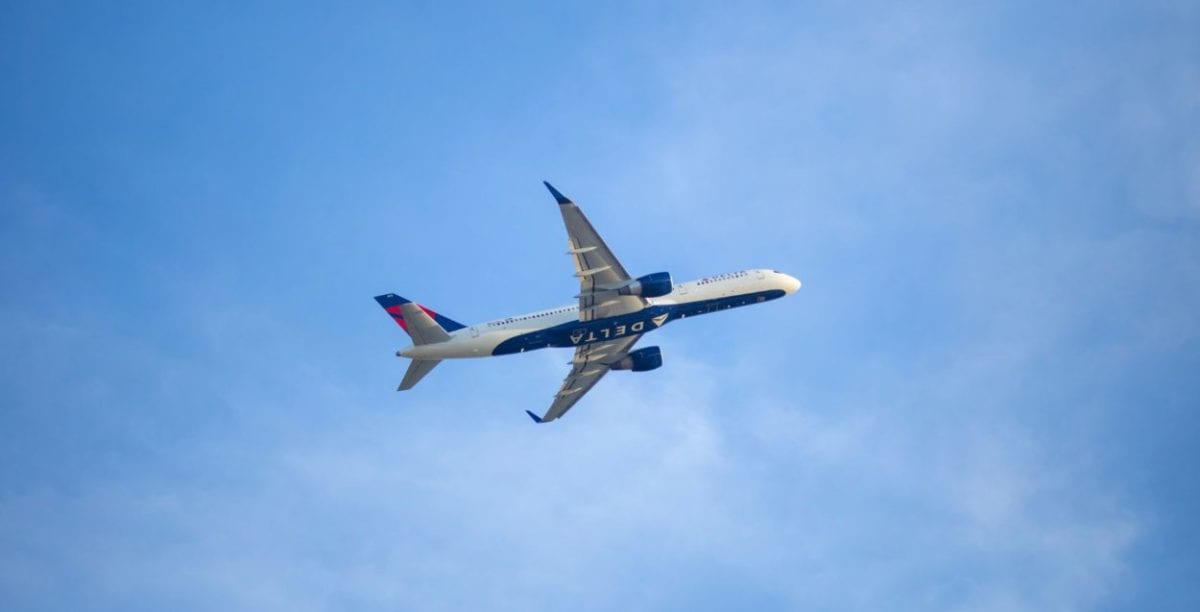 That includes brand new or resuming routes to cities like:
Brussels (BRU)
Copenhagen (CPH)
Edinburgh (EDI)
Munich (MUC)
Prague (PRG)
Zurich (ZRH)
After a long pause, Delta plans to bring back its nonstop flights from Portland (PDX) to Amsterdam (AMS) and from Cincinnati (CVG) and Raleigh-Durham (RDU) to Paris-Charles de Gaulle (CDG). Those routes were shelved from the very start of the pandemic as Delta focused on shuffling passengers through bigger hubs.
Iberia Adds, Revives U.S. Routes to Spain
Say hello to Dallas (DFW) and Washington, D.C.-Dulles (IAD) and welcome back San Francisco (SFO) to Iberia's route map into Madrid (MAD) next summer.
The Spanish carrier recently announced four weekly flights from Dallas and Washington, D.C. into its Madrid hub. Service from Dallas was news – but not exactly unexpected, as the American Airlines megahub will help connect travelers from across the U.S. onward to Spain. Iberia had initially planned to launch service to Washington, D.C. in spring 2020 but those plans were halted by COVID-19.
Plus, Iberia is resuming its three-times-a-week service to San Francisco (SFO) next summer to connect northern California to Europe.
These additions are on top of the 10 weekly flights from New York (JFK), another 10 from Miami (MIA), five from Chicago (ORD), and three flights a week from both Boston (BOS) and Los Angeles (LAX) on Iberia. Additionally, Iberia runs four nonstop flights a week to San Juan, Puerto Rico, giving travelers in the U.S. territory a direct route to Europe.
Finnair Messes With Texas
American partner Finnair already connects Chicago (ORD), Los Angeles (LAX), and New York (JFK) to Europe via its hub in Helsinki, Finland. This summer, Finnair will add another dot in Dallas (DFW) with four-times-a-week service to Helsinki (HEL) starting Feb. 7, 2022.
Just like Iberia's expansion into Dallas, it's a logical choice with so many travelers on partner carrier American Airlines connecting through Dallas. That makes it much easier to fill flights to Helsinki next summer.
Turkish Adds Routes Across U.S.
Turkish Airlines has more international routes than almost any airline in the world. It's already got 10 nonstop flights to the states, including the likes of Atlanta (ATL), Chicago (ORD), Houston (IAH), Los Angeles (LAX), Miami (MIA), New York (JFK), and Washington, D.C. (IAD). But even more are about to join the fold.
After adding flights between its Istanbul (IST) hub and Dallas this summer, Turkish is adding flights to Detroit (DTW) and Seattle (SEA) next summer. The airline is also expected to launch nonstop service to Denver (DEN) later this year or early next.
Here's a look at all 14 U.S. destinations Turkish is planning to fly to by next summer.
Budget Airlines Return With New Names
Iceland's WOW air collapsed in 2019. Norwegian stopped flying across the pond after the pandemic hit, with no plans to return. But those budget transatlantic carriers are making a comeback to the U.S. … kind of.
PLAY is taking the Place of WOW air, while old Norwegian executives started Norse Atlantic. But the ideas are the same: bare-bones, low fares across the Atlantic Ocean.
PLAY is expected to have transatlantic service to Iceland in place by summer 2022, although their U.S. routes have not been announced yet. Norse Atlantic has announced it will fly to Oslo (OSL) from smaller U.S. airports outside of major cities – a key part of its penny-pinching ways – starting in 2022.
Rather than fly to Miami (MIA), Norse Atlantic is going to Fort Lauderdale (FLL). Forget JFK or Newark, the airline is aiming for Stewart International Airport (SWF), situated 60 miles north of Manhattan. And rather than fly into Los Angeles (LAX), they'll fly to the suburb of Ontario (ONT).
While Norse won't boast fancy amenities, it will have a few fancy planes as it expects to fly Boeing 787 Dreamliners to and from Oslo when its service resumes next year.
Where's American?
American Airlines is one of the only major carriers that has not made any pronouncements about summer 2022, but it's not too late for them. The airline is expected to lay out its 2022 plans in the coming weeks.
Plus, its partners Iberia and Finnair did announce expansions to Dallas (DFW), which will connect American travelers from its hub to the European continent. American partner jetBlue also recently launched flights from New York City (JFK) and Boston (BOS) to London – though the competition on that route even between friends will remain fierce.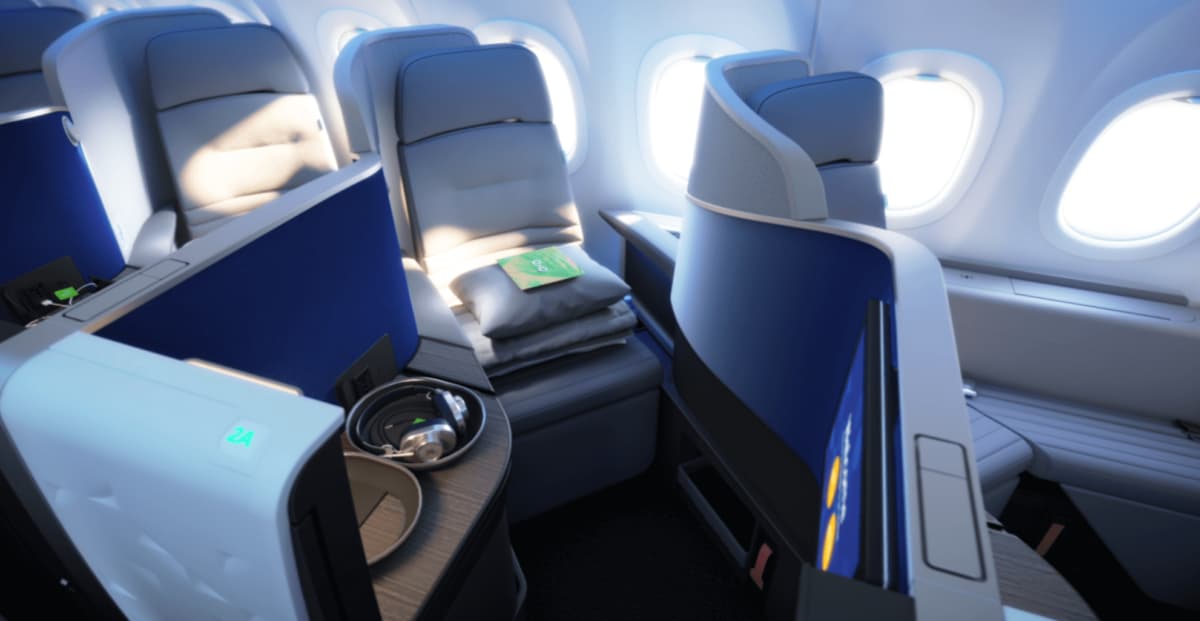 Bottom Line
The pandemic brought international travel to a screeching halt in 2020. As we near the close of 2021, it's clear things aren't quite back to normal. But 2022 is shaping up to be a year unlike any other as airlines chart ambitious plans, banking on an explosion of travelers heading across the Atlantic Ocean.
U.S. travelers have great new options to get to Europe without connecting on the East Coast first as American's partners and other carriers targeted locations like Dallas (DFW), Denver (DEN), and Seattle (SEA) among others. Meanwhile, almost every major airline is planning to carry even more passengers to and from its major hubs across the country – especially on the East Coast.
Stop overpaying for travel!
Get our daily email for the latest in travel, flight deals, and how to save on your next trip.
Gunnar Olson
Gunnar is a Reporter and Flight Deal Analyst at Thrifty Traveler helping readers digest the ever-changing world of flight deals and travel news. Always finding ways to get to the mountains (the snowier the better). Tips? Email Gunnar (at) thriftytraveler (dot) com.
Editorial Disclaimer: Opinions expressed here are the author's alone, not those of any bank, credit card issuer, airlines or hotel chain, and have not been reviewed, approved or otherwise endorsed by any of these entities.
Disclaimer: The responses below are not provided or commissioned by the bank advertiser. Responses have not been reviewed, approved or otherwise endorsed by the bank advertiser. It is not the bank advertiser's responsibility to ensure all posts and/or questions are answered.
Starting in 2023 Travel to Europe Will Require an Extra Step
In mid-to-late 2023, U.S. citizens and nationals of over 60 other countries will need an electronic travel authorization to visit much of Europe.
Travelers to any Schengen-zone country will have to register with a European Travel Information and Authorization System (ETIAS). ETIAS will be similar to the Electronic System for Travel Authorization (ESTA) already used in the United States.
How will it work?
Most travelers have no need to worry. The process will involve a quick online application and a €7.00 credit card payment. According to the European Commission, "ETIAS will be a simple, fast and visitor-friendly system, which will, in more than 95% of cases, result in a positive answer within a few minutes."
The authorization will be valid for unlimited entries within a three-year period – or until the date of the applicant's passport expiry, whichever is sooner – so travelers who frequent Europe won't need to apply every time. Without a visa (ETIAS is not a visa), U.S. citizens will still need to limit their travel to 90 days within any 180-day period (the current limit). Those seeking to travel for purposes such as work or study will still require a visa.
Americans will need an electronic authorization to visit Europe
Image courtesy of Pixabay
If I'm traveling to Europe, when should I apply for ETIAS authorization?
Until 2023, ETIAS authorization will not be required. Once it goes into effect travelers should be able to obtain the authorization online within minutes, in most cases. Of course it's better not to wait until the last minute. In rare cases applicants may be asked for additional information, which could take a few days or longer to process.
Which countries does this apply to?
ETIAS authorization will be needed for travel to any country that is part of the Schengen Borders Agreement, as well as countries that are European Free Trade Association (EFTA) Members, European Microstates With Open Borders, as well as Future Schengen Members ("Home ETIAS Countries"). This includes: Austria, Belgium, Czech Republic, Denmark, Estonia, Finland, France, Germany, Greece, Hungary, Iceland, Italy, Latvia, Liechtenstein, Lithuania, Luxembourg, Malta, Netherlands, Norway, Poland, Portugal, Slovakia, Slovenia, Spain, Sweden, and Switzerland.
I'm not a U.S. citizen. Will this affect me?
ETIAS will apply to anyone who travels visa-free to the Schengen area. This includes nationals of over 60 countries. More information can be found within the European Commission's press release regarding ETIAS.
James manages the programs for U.S. citizens at InterExchange.
Thursday May 20, 2021
Language Homestay Italy
Live with a host family and help their children learn English
Language Homestay Italy
Live with a host family and help their children learn English
As a volunteer tutor you'll live with a welcoming host family, teach your host children English for 15 hours per week, and experience Italy as a local. This intercultural experience is a great way to help others, work on your Italian, and gain insight into Italian culture.
2022: Last chance to visit Europe before ETIAS
This makes 2022 the last year for travellers before ETIAS becomes operational. Although a short implementation period is expected, visa-exempt nationals should be prepared for the upcoming changes to entry requirements.
Information about travelling to Europe with ETIAS from November 2023
ETIAS is being implemented to improve external Schengen border management and increase security across the region. By pre-screening non-EU nationals who do not need a visa, health and safety threats can be prevented from reaching Europe.
ETIAS is not a visa. It is an electronic travel authorisation or visa waiver for visa-exempt non-EU nationals. ETIAS will be operational from November 2023.
Once fully implemented, visa-exempt visitors to the Schengen Area will need to apply online. The ETIAS application process is fully electronic.
Countries that can apply for ETIAS authorisation from November 2023
Citizens of more than 50 countries will be able to apply for ETIAS from November 2023. It will become an entry requirement for Europe soon after its implementation.
Some of the countries whose citizens will need an ETIAS to travel to Europe are:
Australia
Canada
Japan
South Korea
The United States
ETIAS will be required to visit all Schengen member countries including France, Italy, Germany, and Spain.
The same travel authorisation is valid across the Schengen Area, a separate permit is not required for each individual member state.
Development and implementation of ETIAS
The European Commission proposed the introduction of a travel authorisation scheme in 2016 and the regulation was approved in 2018. ETIAS is currently being developed by eu-LISA and will be operational from November 2023.
ETIAS was previously scheduled to enter into operation in 2020 and later in 2021. ETIAS has been delayed numerous times due to COVID-19 and to ensure interoperability with other systems such as the Entry-Exit System (EES).
The current start date oF November 2023 makes 2022 the last full year before the travel authorisation becomes available. Once ETIAS is implemented, border authorities will begin verifying ETIAS authorisations attached to the passports of non-EU visitors.
ETIAS' chronological progression
The European Union has reached the following milestones towards the ETIAS becoming fully operational:
1985
Five European countries —Belgium, France, Germany, Luxembourg, and the Netherlands— signed the Schengen Agreement to achieve the gradual abolition of common border controls.
1990
The Schengen Agreement proposes the total abolition of systematic international border controls as well as a shared visa policy for member nations.
2016
The European Commission publishes the first draft of the regulation of the European Parliament and the Council establishing a European Travel Information and Authorisation System (ETIAS).
2017
The European Commission proposes the improvement of the EU's information systems in terms of security, border control and migration by efficiently integrating the existing systems with the upcoming ETIAS.
2018
After reaching a political agreement on ETIAS, the European Council approves and adopts the regulation for the establishment of the ETIAS protocols by the European Parliament.
The decision to assign the ETIAS project —an automated information system— to the eu-LISA Agency is made. The ETIAS will, therefore, be managed by the same company that is currently in charge of Large-Scale IT Systems in the areas of Freedom, Security and Justice.
2019
The European Commission implements new measures to prevent the entrance of individuals that may pose a risk to the security of the EU. Furthermore, the EC also adopts regulations that make it much harder for people to acquire weapons or purchase ingredients that may be used to manufacture homemade explosives.
2022
This would be the last year in which travellers from over 50 eligible countries have the opportunity to travel to Europe before ETIAS enters into operation.
2023
ETIAS is scheduled to be operational from November 2023. It will become an entry requirement following a short implementation period.
When will ETIAS become mandatory?
ETIAS is expected to be voluntary for the first few months after it is launched. ETIAS would not be mandatory but travellers would be encouraged to apply.
An ETIAS authorisation will remain valid for 3 years, or until the applicant's passport expires. Passengers who apply during the implementation period will be able to use their visa waiver for future trips to Europe without having to reapply.
This ETIAS timeline will be updated with the latest information. Travellers are advised to stay up to date with the latest information in the lead-up to the November 2023 ETIAS start date.
Robert J. Benoit
Robert J. Benoit has been writing about the travel industry for years, producing content for a number of different publications. He is particularly interested in the Schengen acquis and the effects of Brexit on travel throughout Europe. His content ranges from breaking news coverage to sensible travel recommendations.
Related News
ETIAS for the EU's outermost regions
There are several outermost regions that are part of the European Union. Despite being far from the European continent geographically, they are EU members [. ]
New digital nomad visa for Latvia: application requirements
Latvia has approved a new visa for remote workers. This new visa will allow freelancers and people who can do their jobs remotely to [. ]
Digital Schengen visa application portal proposed by EU Commission
The European Commission has proposed the digitalisation of the Schengen visa. This would modernise the application process, which currently involves the need to visit [. ]
Source https://thriftytraveler.com/news/airlines/europe-flights-summer-2022/
Source https://www.interexchange.org/articles/travel-abroad/etias-authorization-for-european-travel/
Source https://www.etias.info/2022-last-chance-to-visit-europe-before-etias/