How to write a travel book in 5 easy steps
Peter Moore will be at The Adventure Travel Show, talking in the Wanderlust Travel Writing Workshop on the 25th of January. Tickets for the workshop cost from
£55; this includes admission to the show and a £10 voucher for use on the Wanderlust stand. http://ow.ly/sKABd
Advance tickets to the show are now on sale. Get your tickets for only £5
(that's saving £5 off the door price!) by quoting 'WANDERLUST' when
booking tickets online at www.adventureshow.com
I get a lot of emails from people asking me how to become a travel writer. And why not? It's a great job. Unfortunately, like all great jobs competition is very tough. I wouldn't mind being a radio DJ, for example, but I don't fancy my chances of stepping into Zane Lowe's shoes any time soon.
Having said that, with a little bit of perseverance, anything is possible. It took me over six years to get my first book published. If I'd known then what I know now, it probably would have only taken five!
In my experience getting published boils down to four things. A strong idea. A unique voice. Good writing. And a good deal of perseverance.
What's your big idea?
There has to be a reason why. Why did you do this journey rather than another one? Some people follow in the footsteps of explorers of the past. Others attempt to be the first to do a particular journey. Some people are trying to find themselves, start a new life. It really doesn't matter what the reason is, as long as it is a good one.
Notes From a Small Island by Bill Bryson. Bill takes one last look around England before returning to the US.
Holy Cow by Sarah Macdonald. Sarah road tests different religions in the spiritual supermarket of India.
Crazy River by Richard Grant. Richard attempts to be the first person to travel the length of the Malagarasi River.
A strong, easy-to-encapsulate reason why is vital because it's the hook everyone will use – from you or an agent trying to interest publishers, through to the sales and marketing departments of the said publisher trying to get publicity for your book.
One thing to keep in mind is that most successful travel books are aspirational. Whether it's renovating an old house in Tuscany, starting a new life in Paris or climbing Everest, each chronicle something that people would love to do if they could. My most popular book in the UK has been The Wrong Way Home. It tells the story of my journey overland from London to Sydney, a trip a lot of people have thought of doing (and often end up doing bits and pieces of it). Similarly, my book about riding around Italy on a Vespa, Vroom with a View, did really well in Australia. Aussies, it seems, have a hankering for the dolce vita on two-wheels. Or have a fixation with Sophia Loren. Like I did.
If you're finding it difficult to single out one idea, write a one or two paragraph overview of your journey – or your idea for a journey – instead. Remember the who, what, where, when and why? It should lead you to your big idea.
Finding your voice
Your 'voice' is just the publishing industry's way of describing your writing style. The biggest mistake aspriring writers make is to try and sound like someone else. Or worse, write like they expect 'proper' literature to sound.
When Andy McNab, the former SAS soldier-turned-author, first started out, he was told to write like he was telling a story to his mates down the pub. It's good advice. Think of all the little tricks you put into telling a story so that it gets a laugh or retains the interest of your friends. If you're not a big drinker, don't worry. Pretend you're meeting friends for a cup of coffee.
Another trick that some writers use is to imagine they are writing a letter to a particular friend. Some even go as far as writing 'Dear John' at the top (remove it, of course, before you send your manuscript off). That way you avoid being a pale imitation of Bill Bryson or Eric Newby. You're being yourself, and that's the best way to get a unique voice.
It sounds more difficult than it really is. As an aspiring travel writer you've probably already developed a unique voice writing the emails to friends and family while you were on the road. Or on the blog you've been keeping. I get a lot of emails from people who say that friends and family have encouraged them to write after enjoying the emails they sent while they were travelling. That's because they have discovered their 'voice'.
A few practical writing tips
One thing I've taken for granted is that you can actually write. Maybe not of a Pulitzer Prize winning standard, but your sentences should be well constructed, your ideas clearly expressed and your story told in a way that maintains a reader's interest.
The good news is that writing about a journey gives you a head start over a lot of other writers. You already have your narrative drive in place – you have a beginning and an end and a journey that that takes you from one to the other. But there are some other things you should keep in mind.
Dialogue, dialogue, dialogue
I can't stress how important good dialogue is. Travel writing is about describing people and places. And you can do that a lot easier with dialogue. It 'shows' people rather than 'tells' them. You'll be surprised how just a little bit of dialogue elevates your writing.
How do you get good dialogue? Just listen. You'll be amazed by the things people say. I'm certainly not creative enough to make up the things that have been said to me in my travels. In The Wrong Way Home, for example, the guy who came up and told me Australia was safe in the event of a nuclear war. 'I have worked in a nuclear facility in the States,' he said. 'Your country is safe!'
How do you remember it? Write it down! I keep a small notepad in my back pocket and write things down when I hear them. I don't take dictation. I let situations play out and then duck around a corner and scribble it down!
If you've started writing something and it hasn't got much dialogue, try and re-write it using dialogue. You'll be amazed by the difference it makes.
Leave it out!
Deciding what to leave out is a key skill and probably the hardest thing to do. We all have trouble 'killing our babies.' I've been sent the odd chapter or two by people and the biggest problem was that they included every small detail. One guy sent me a document recounting one small part of his journey in Mali that ran to 50 pages and detailed boiling water for a cup of tea.
It's a problem I still face. One of my latest books was about buying an old Vespa in Italy and riding it from Milan to Rome. I had a fantastic scene where I visited an old Vespa mechanic in Sydney. He had a great workshop with old posters on the wall and a coterie of little old Italian guys hanging around a beat up coffee machine. But I couldn't use it without slowing down the whole narrative. So I had to cut it free.
It's like movies. A lot of scenes end up on the cutting floor. A boring all day bus journey can be easily pared down to 'By evening we were in Esfahan …'
Peter Moore is Associate Web Editor at Wanderlust and author of six travel narratives including The Wrong Way Home, Swahili for the Broken-Hearted and Vroom with a View. You can find out more about Peter and his books by visiting www.petermoore.net.
More like this
7 tips to be a better travel writer
Travel: A Literary History takes in all the greats, from Marco Polo to Colin Thubron. Take tips from them, says its author Peter Whitfield More
Jennifer Barclay: I can get your travel book published
Summersdale commissioning editor Jennifer Barclay gives you the inside scoop on how to get your travel memoir on the shelves More
15 books that made me fall in love with Europe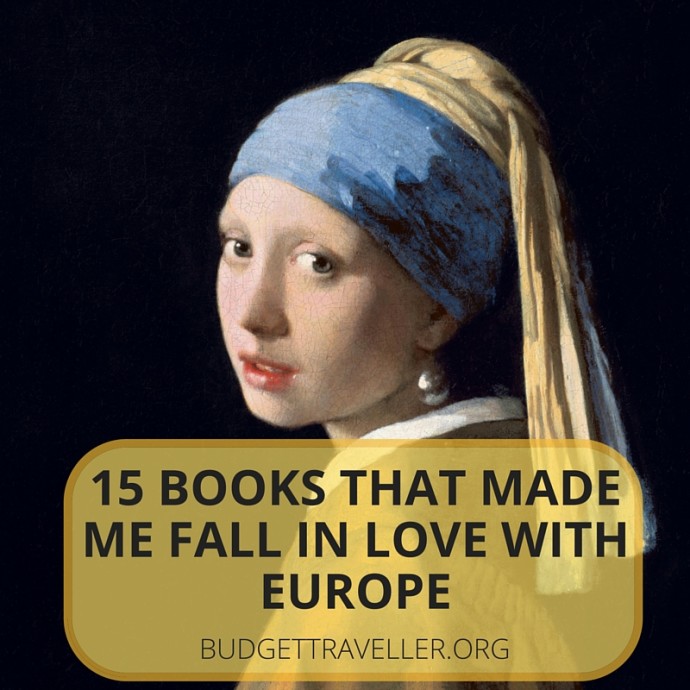 There is nothing as budget-friendly as armchair travel. Have you experienced that delicious feeling, where a good book whisks you away to a far-away place that seems so real, you are startled when the narrative ends, and you find yourself back again in your living room, snuggled up on your favorite couch?
As a followup to Kash's earlier piece on 13 movies that made him fall in love with Europe, here are the 15 books that whisk me away to far-away places and made me fall, completely and utterly in love with Europe.
1. Provence, France via Peter Mayle's 'A Year in Provence'
Do you hear the word Provence and immediately think of purple lavender fields, succulent grapes bursting off their vines, weekend summer markets and long, balmy summer evenings languorously eating cheese and sipping red wine?
There is no need to exert the imagination when you have Peter Mayle's 'A Year in Provence' at hand. Through his lively, year long diary, we glimpse a vision of Provencal beauty that exceeds our imaginative expectations.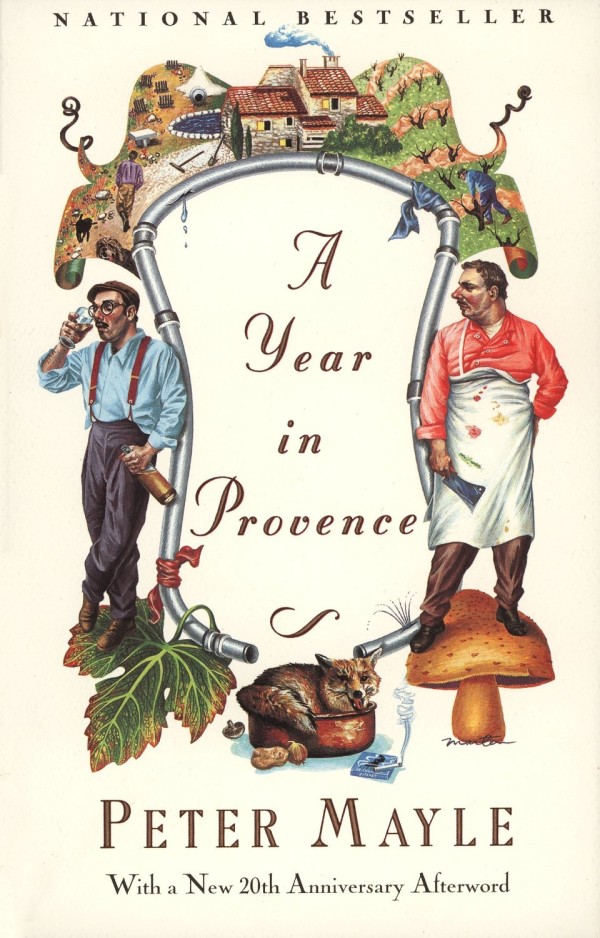 2. Paris, France via Ernest Hemingway's 'A Moveable Feast'
"If you are lucky enough to have lived in Paris as a young man, then wherever you go for the rest of your life, it stays with you, for Paris is a moveable feast."
This book was published posthumously after Hemingway's death and is a memoir describing events that took place during Hemingway's years as a young writer in Paris, with his first wife Hadley. The book apart from containing stories from these years, catalogues places, restaurants, cafes and bars that Hemingway frequented in Paris.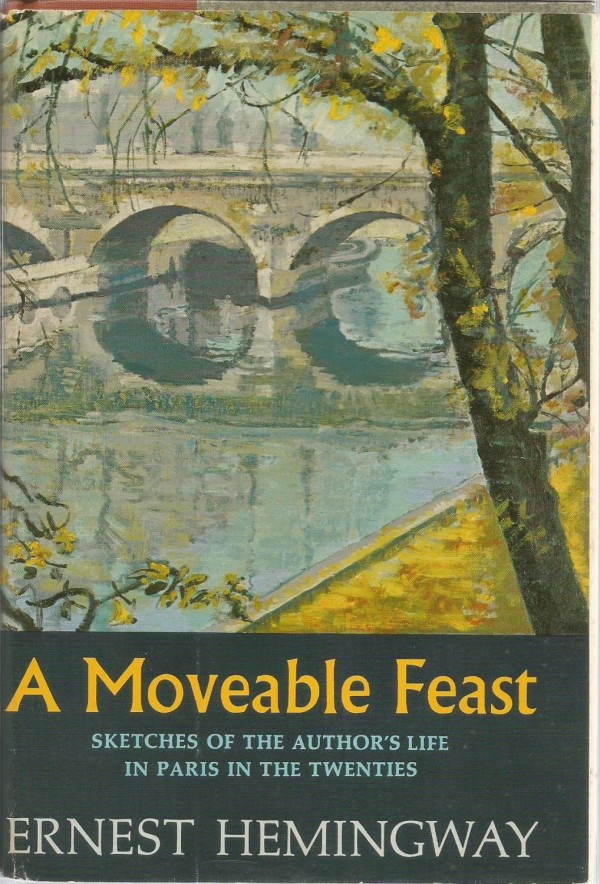 3. Portofino, Italy via Elizabeth von Arnim's 'The Enchanted April'
Four English women seek respite from their personal troubles during a month-long holiday in a rented medieval castle in Italy. The change of scenery strikes an indelible change in each of these women. They find themselves embracing circumstances and causes they had long given up on. The book positively resonates with the beauty and warmth of the location. Elizabeth von Arnim supposedly visited an Italianate castle perched high up on a cliff, in the location of beautiful Portofino and the place inspired her to write Enchanted April.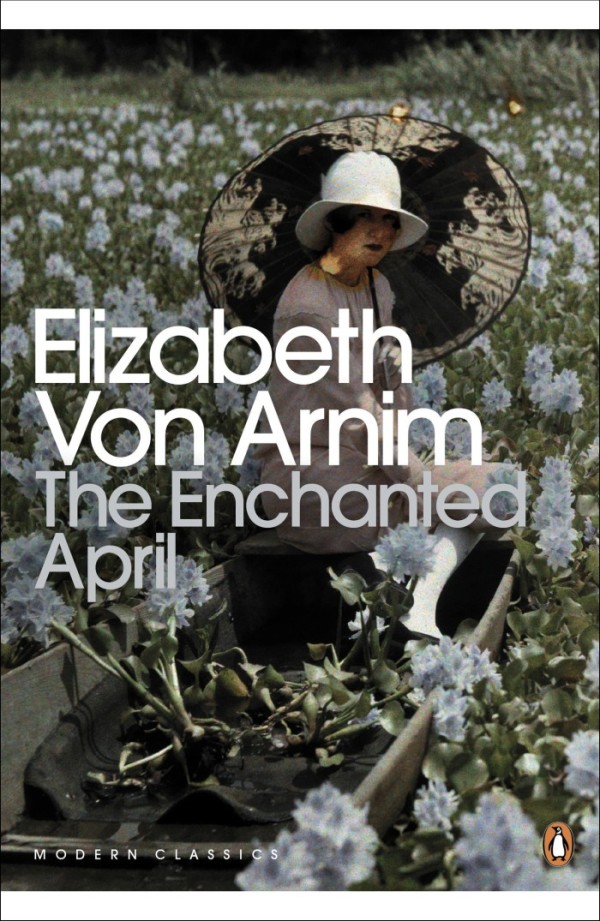 4. Florence, Italy via E. M. Forster's 'A Room With a View'
The book starts with a heated discussion between English tourists regarding possession of boarding rooms that have a scenic view over the River Arno in Florence. Florence plays an important role in this novel and the description of the view of the city by night, and first thing in the morning from the prized room is quite, quite lovely. Rome and later England feature a place in this novel, but it is Florence that steals the show.
Lucy Honeychurch, a young English tourist who clings to her trusted guidebook while touring the city is chided by a fellow Englishman:
"Tut, tut! Miss Lucy! I hope we shall soon emancipate you from Baedeker. He does not touch the surface of things. As to the true Italy-he does not even dream of it. The true Italy is only to be found by patient observation."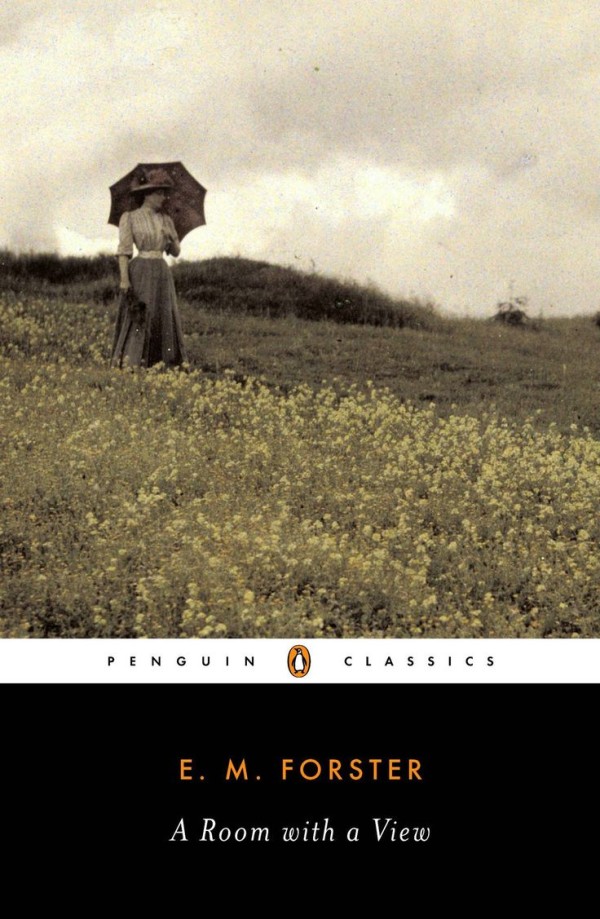 5. Sweden via Henning Mankell's Wallander novels.
The grim, gritty side of Sweden is highlighted in Mankell's 'Wallander' novels. Kurt Wallander hails from Ystad, a town in Skåne County of southern Sweden. The crime scenes are often quite brutal, and the troubled personal life of the detective himself often combine to create a grim, claustrophobic atmosphere. The dark, gloomy Swedish winters are somehow reflected in the plot lines. I don't know if these novels will make you fall in love with Sweden or not, but they are certainly evocative of the dark Swedish winters and the place they are set in.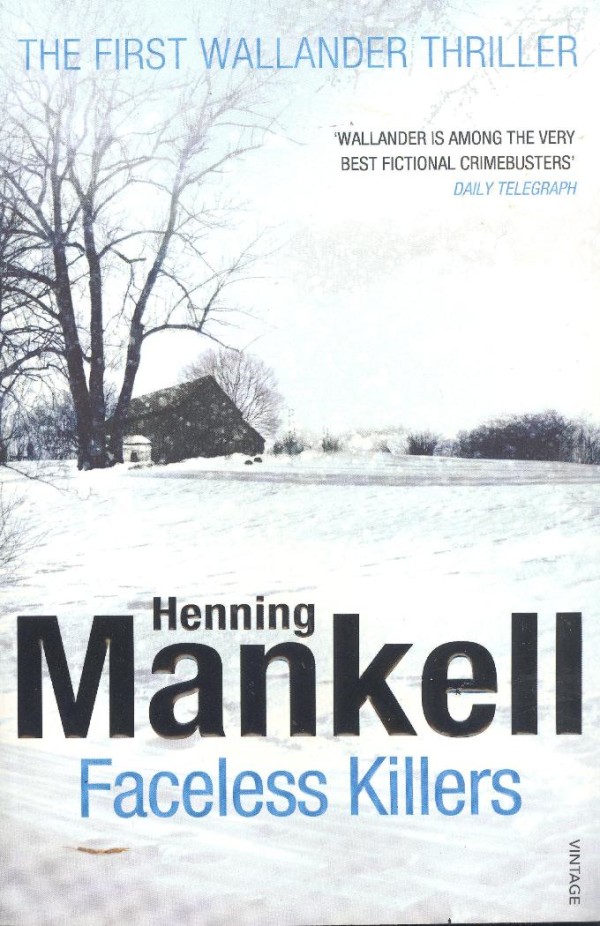 6. Croatia and the Dalmatian Coast via Ann Bridge's 'Illyrian Spring'
Ann Bridge the wife of a foreign diplomat, travelled extensively, and so her works contain a bounty of fictional writing set in different locations. One of her most famous books 'Illyrian Spring' is set on the Dalmatian coast of present day Croatia (then Yugoslavia). This is a beautiful novel; part travelogue, part love-story, evoking the remote, exotic beauty of 1930's Croatia.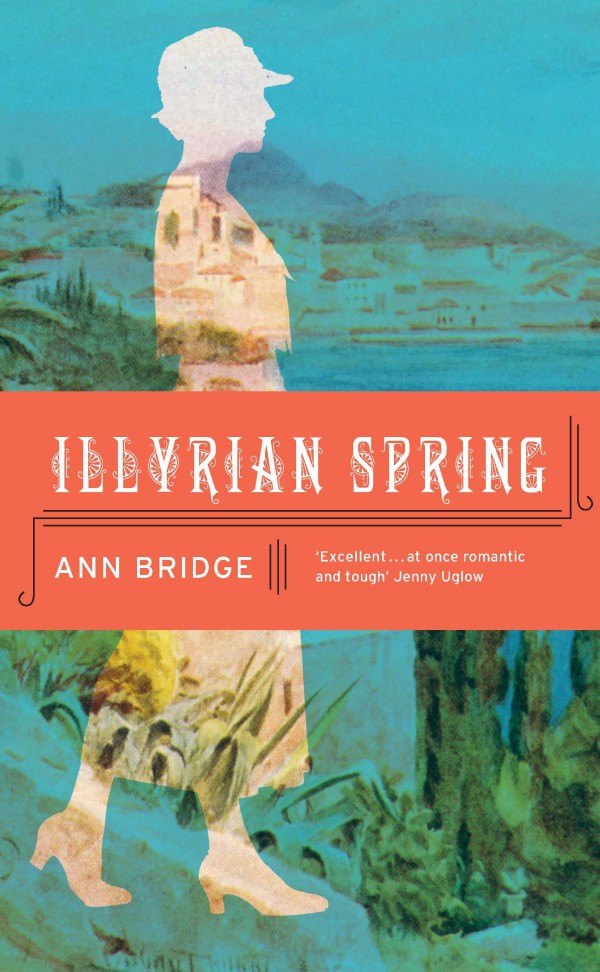 7. Guernsey, Channel Islands via Mary Ann Schaffer's 'The Guernsey Literary and Potato Peel Society'.
"I wonder how the book got to Guernsey? Perhaps there is some sort of secret homing instinct in books that brings them to their perfect readers?"
An author, trying to find a suitable setting for her book stumbles upon the life and times of a group of Guernsey natives during the German occupation of the British Channel Islands during World War 2. She is brought to the island by a letter from a Guernsey inhabitant who stumbles across her name on the fly leaf of a book he is perusing. This is a funny, heart-warming tale with a memorable setting.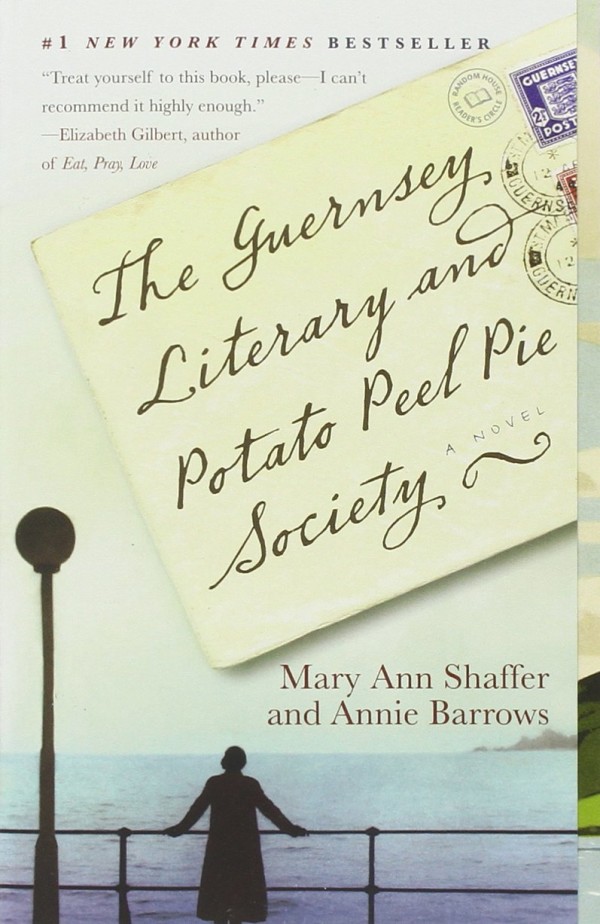 8. Croatia and Turkey via Agatha Christie's 'Murder on the Orient Express'
Who doesn't love a spine chilling whodunit to exert those little grey cells? The luxurious backdrop of the Orient Express, starting its long journey from Istanbul, Turkey is used in this mystery story with great effect. In the dead of the night, the train stops in the snow, a little outside Vinkovci , which is part of present day Croatia. In the morning a traveller is found brutally stabbed in a locked train compartment. Enter Poirot to the rescue. The original route of the Orient Express plied between Paris and Istanbul and at the time represented the epitome of decadent train travel.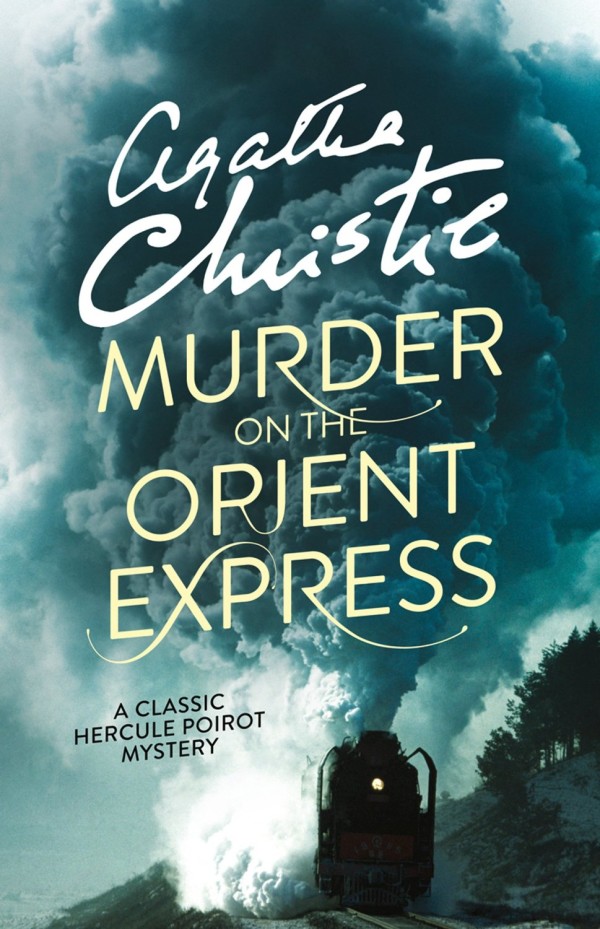 9. Vienna, Austria via Graham Greene's 'The Third Man'
Graham Greene's epic spy thriller is set in Vienna, Austria. Stately, splendid, regal Vienna of the indomitable Hapsburgs lies crumbling in the aftermath of extensive World War 2 bombing. Rollo Martins arrives in Vienna on the request of his childhood friend, Harry Lime, only to find the latter has died under suspicious circumstances. One report states that he was carried away by three men. Two of the men's identities are known , but who was the third man? Do watch the excellent movie directed by Carol Reed and starring Orson Welles that is based on the book. There are some unforgettable scenes of Vienna particularly of those around the ferris wheel. The location itself is a major player in this story.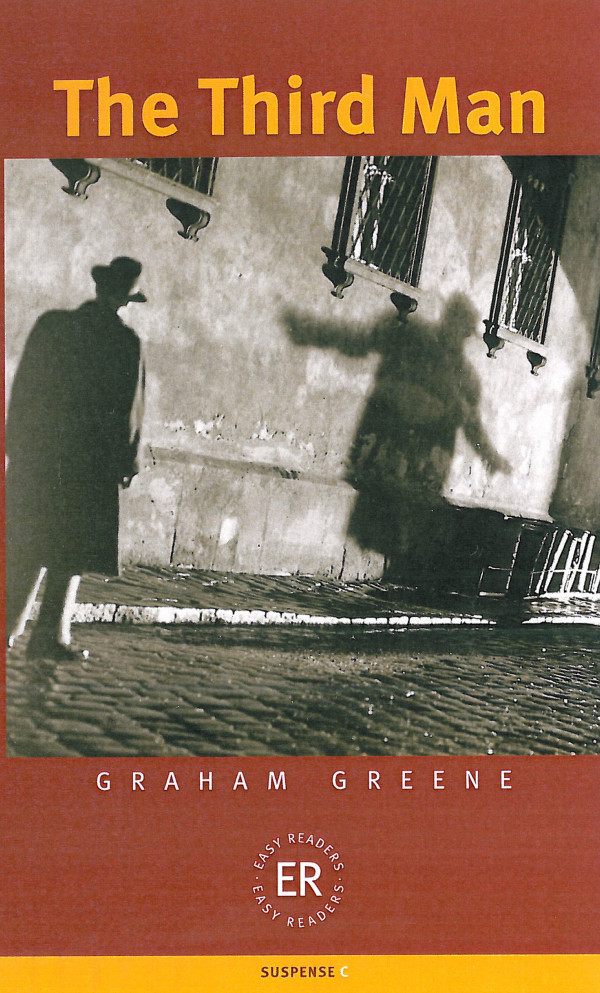 10. Switzerland via Johanna Spyri's 'Heidi'
This is a classic children's tale of growing up in the Swiss Alps in the lap of nature. Johanna Spyri, the author, spent many summers herself around Chur in Graubünden and used this idyllic setting for many of her novels. In the story, the young orphaned child Heidi, is sent to stay with her gruff, paternal grandfather who lives in seclusion up on the alm. Slowly but surely Heidi wins over the hearts of all the mountaintop residents with her simple charm. This is a heartwarming simple tale.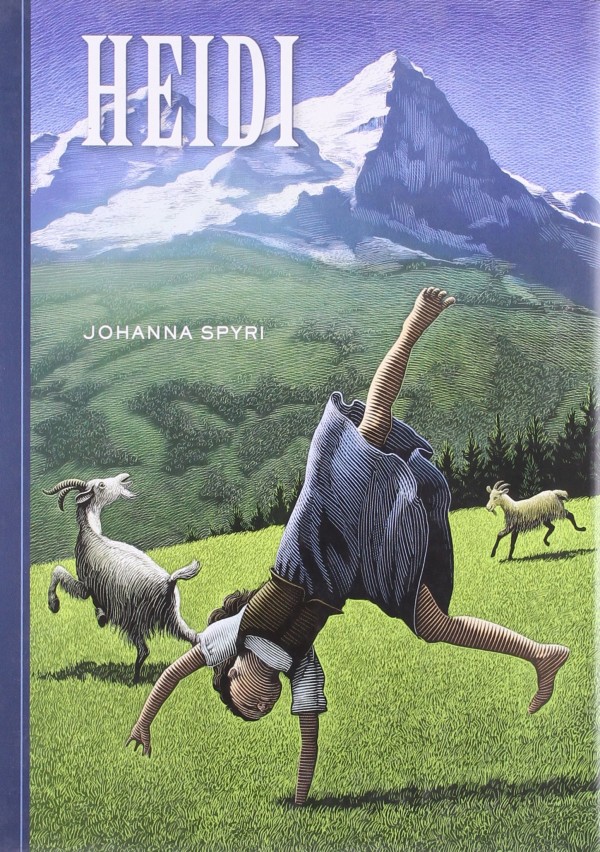 11. Germany via Markus Zusak's 'The Book Thief'
A book set in Nazi Germany, specifically just outside Munich, delivers a different perspective of World War 2- this time from the viewpoint of war torn Germany. It describes how a small girl, Liesel, learns to read from her accordion playing foster father, and the great lengths she goes to procure books-food for her soul in troubled times.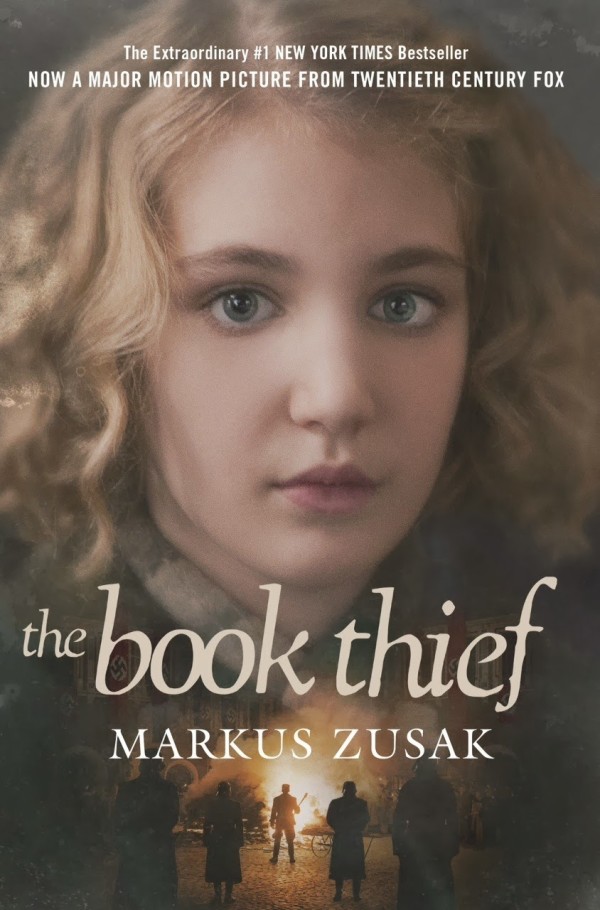 12. Delft, Netherlands via Tracy Chevalier's 'Girl with a Pearl Earring'
Tracy Chevalier weaves a classic fictional tale around Johannes Vermeer's luminous painting 'Girl with a Pearl Earring'. She utilizes the mystery surrounding the picture to great effect in conjuring up a real life image of 17th century Delft that becomes eminently believable.
"He saw things in a way that others did not, so that a city I had lived in all my life seemed a different place, so that a woman became beautiful with the light on her face."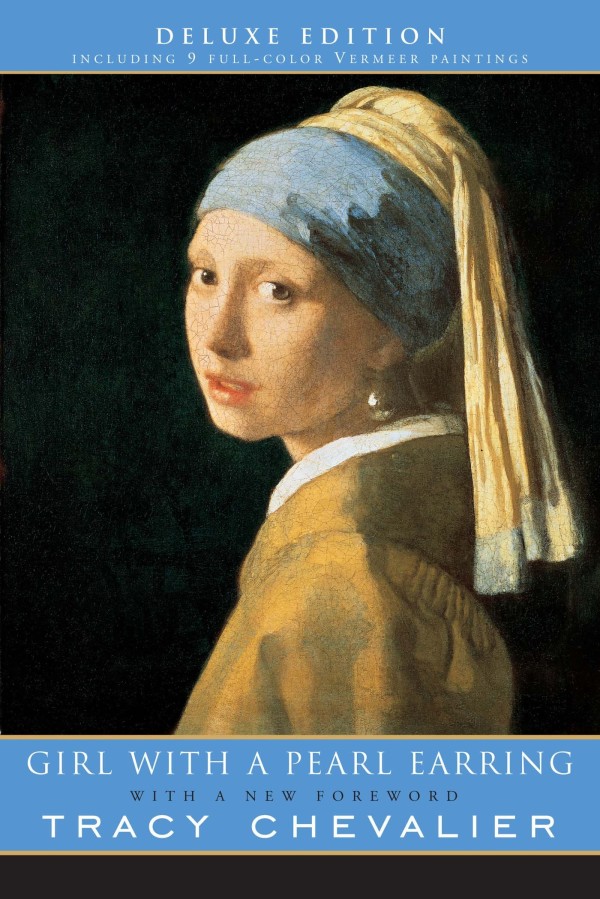 13. Corfu, Greece via Gerald Durrell's 'My Family and Other Animals'
This is the sun-drenched account of a young boy's encounters with the natural life of the Greek island of Corfu. What makes these memoirs eminently readable are the hilarious descriptions of Durrell's family. Be prepared to laugh aloud with every turned page.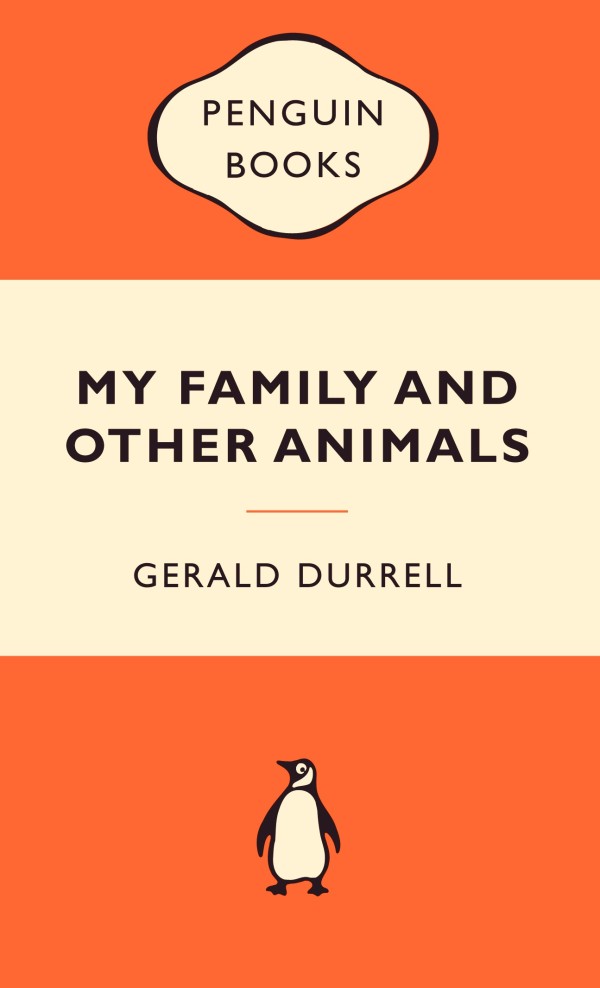 14. London, England via a Myriad of Novels
London has featured predominantly in so many novels and has assumed so many different characters in each of the books. It is not hard to comprehend why it has fired the imagination of countless authors. Be it Paddington Bear's London, Dickensian London, Sherlock Holmes London, the East End of London in the 'Call the Midwife' novels of the 1950's, or more contemporary pictures of London like that depicted in 'Bridget Jones's Diary', or even that of the hidden London of Neil Gaiman's 'Neverwhere', in all instances London, looms larger than life.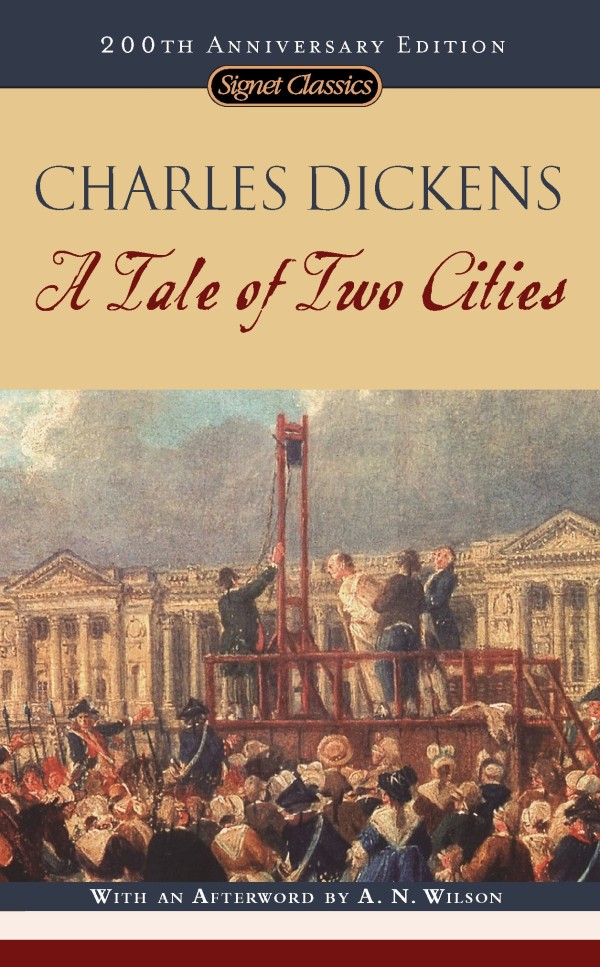 15. Edinburgh via Alexander McCall Smith's '44 Scotland Street'
McCall Smith's '44 Scotland Street' series and the 'Sunday Philosophy Club' series are an ode to Edinburgh. After reading the books, the names of the Glass and Thomson café, Valvona and Crolla, Stockbridge, the Scottish Gallery and other city landmarks will slip off your tongue in conversation, with the same ease as that of the well-informed Edinburgh local!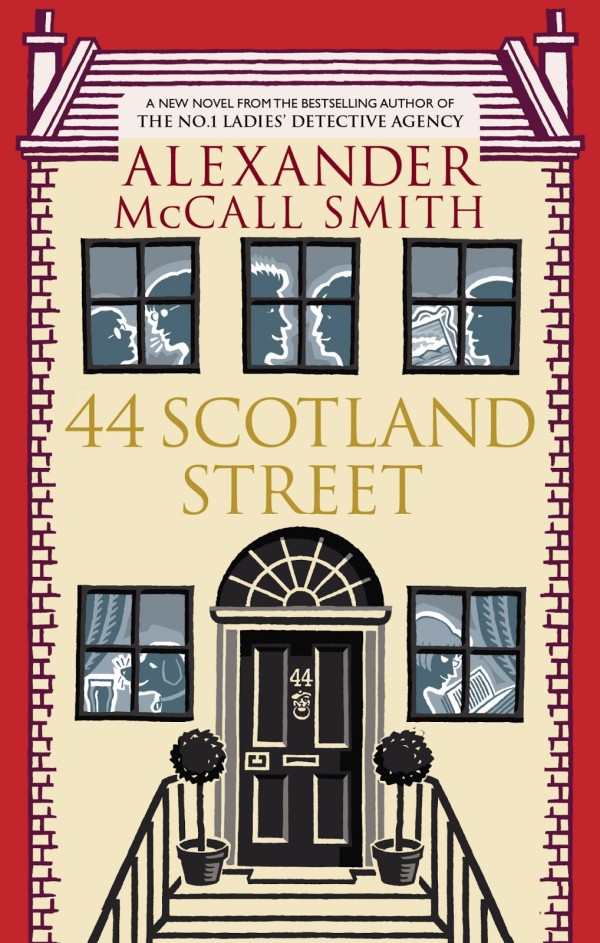 Jhumpa Lahiri memorably commented about bookish travel in her book 'The Namesake' :-
"That's the thing about books. They let you travel without moving your feet."
If you feel the need to indulge in more bookish armchair travel, please hop on over to my blog.
It is impossible to build a comprehensive list of books set in Europe from just fifteen choices, so of course there are wonderful books that have been left out.
Now, tell me. What are your favorite books that made you fall in love with Europe?
How to Write a Travel Story
The 2010 The Voyage of the Dawn Treader is surprisingly good considering that the plot had to be reshaped from an episodic structure into a movie structure.
Travel is the bane of many speculative fiction works. The hero must get somewhere to achieve their destiny, and all too often, the time spent tromping around feels like an annoying delay. But some stories are about travel. In these fictional travelogues, where the hero needs to go is less important than what they do at each stop along the way. Great examples of travel stories include The Voyage of the Dawn Treader, The Odyssey, The Hobbit, Gulliver's Travels, and The Wonderful Wizard of Oz.
These travel stories are mostly episodic in nature, and they are an excellent choice for writing a light but long work. But because they're structured differently than the typical plot of a novel, writers don't always get enough guidance on how to put them together. Let's fix that by going over the steps to create an entertaining story about travel.
1. Create a World for Exploring
The Odyssey depicted a strange new thing on every island.
First and foremost, travel stories need a setting that can keep the audience entertained throughout the whole journey. While we always encourage storytellers to foster novelty in their worlds, simply giving a world a cool premise isn't enough for this. If your world is interesting because it's the dreamscape of a god, that will be fascinating at first, but by the end of a novel it will be old hat.
To keep up the novelty, worlds for travel stories must be highly varied. That means it's not so much a world with one overwhelming mood or concept, but pockets of radically different places within a larger framework. Going back to my dreamscape concept, if the characters were traveling from dream to dream, each dream with its own reality, that would be a much better fit for traveling. This doesn't mean that the whole world shouldn't have any theming, just that the theme for the whole world takes a back seat to the variations or subthemes inside it.
Discovering small, highly varied places generally means each place is very isolated. This isolation also provides the thrill of going somewhere few people like you have been, and it explains why the places are a mystery. For this reason, many fictional travelogues are about sea voyages; the islands the heroes visit are naturally isolated. Space travel also works very well for travel stories. Otherwise, you may want to create some natural or magical barriers between the places in your world. If your world is low tech and underpopulated, it's a lot easier to explain why no one crosses a great forest or tall mountain.
Each pocket must be fascinating and distinct, but also simple. A novel that takes place in one city has lots of time to explore and explain the city's intricacies. A travel story must keep each visit short, so the novelty of the location doesn't have time to wear off. That doesn't leave much time for explanation. So make sure you can sum up what's interesting about each pocket in one or two lines. For instance, this is a description for a place in Dawn Treader: "On the island of Deathwater, a stream turns everything it touches to gold, inciting visitors to violent greed."
2. Design One or More Quests
In The Hobbit, the dwarves hope to retake their ancestral homeland, and Bilbo is persuaded to come for a cut of the profits.
While the throughline of a travel story is less significant than for most other stories, it still needs one. Otherwise, there's nothing to keep your characters moving along or to motivate your audience to finish the whole story. The throughline should be a quest that gives characters a compelling personal reason to travel. That might include:
Putting together pieces of a puzzle that are scattered through the world.
Searching for a powerful artifact or a long-lost loved one.
Going on a pilgrimage or migrating to a new home after a disaster.
The heroes can have different reasons for going on the journey, but their motivation should be powerful enough to keep them from turning back when things get tough or scary.
However, in most cases you don't actually want the quest to be urgent. If it is, the characters won't be able to stop and catch their breath at each place for a day or two. There's nothing that takes the fun out of exploring like worrying someone will die because you dawdled. For this reason, running away from something doesn't make a great travel throughline. However, the heroes' quest can have a deadline as long as it feels like they have ample time to meet it during the early phases of the story. You can tighten the deadline later, raising tension toward the end.
If you'd like a higher-tension story with more urgency, that can work okay, but the travel experience will be different. Instead of leisurely stopping to rest, any delays must be caused by insurmountable barriers and aggressive locals. Generally, that means the heroes are getting captured or otherwise engaging in higher-stakes conflicts as they travel. Because the travelers can't stop just to enjoy a nice meal with a strange host, the whole story will have to focus more on the throughline and less on the experience of travel. Some portions of The Lord of the Rings are like this, but even in The Lord of the Rings, destroying the ring is not as urgent as it is dangerous.
Along with the main quest, give yourself fodder for internal conflict. Character arcs can easily be carried through a travel story and will give the journey meaning and unity of purpose. The variety of a travel story ensures that every character is taken out of their element and provides a wealth of potential learning experiences.
3. Balance the Heroes
C. S. Lewis has a lot of trouble keeping the characters in his Narnia books balanced and distinct until he gets to The Silver Chair, when he downsizes to three main characters.
Next, make sure you have the right cast of characters for a travel story. In these stories, all the important characters are usually present during most scenes. The number of characters in a scene quickly grows too large, and then characters fall out of the spotlight or start blurring together. You can keep that from happening by prioritizing and planning ahead a little.
First, while you can have a large ship's crew or a whole phalanx on your journey, they can't all be important. If a large group is traveling, you'll want to focus on up to four of them as your major characters – less if you're planning to pick up important characters along the way.
If you'd like more, you may want to think through how they are going to switch off with each other. Since travel stories are episodic, you could make some of the stops on the journey focus on a specific character. Alternately, you could find reasons for your characters to split into different teams during the stop. However, it's unusual for travel stories to have protagonists that are separated for longer than one stop, and I don't recommend it. For one thing, travel stories are already loosely held together. For another, if a viewpoint character visits someplace that's already been depicted, it'll have much less novelty the second time. It's too easy to slow the story down this way.
If you are planning on adding characters to the group as they travel, aim to have everyone together by the midpoint of your story. It will be hard for the audience to get to know late-joining characters, and by that point you'll want to focus on bringing the story to a close rather than opening new plot threads. The Wizard of Oz (1939) is a good model for adding characters. After Dorthy sets off, the next three stops add one character each. Then they all have adventures together.
As I mentioned, all of your characters can have different reasons for joining the travelers. However, you'll have more room to include interpersonal conflict if everyone has their own reasons to continue. In Harry Potter and the Deathly Hallows, Ron and Hermione are on the quest just to support Harry. When Ron and Harry get in a fight, Ron naturally leaves, and only a contrivance allows Ron to find Harry and Hermione again. It's better if characters can get in as many fights as you want without separating. In Voyage of the Dawn Treader, Eustace doesn't get along with anyone, but he's not going to remain behind on some deserted island.
Last, your important characters must be distinct. Contrasting personalities will keep them from blurring together. Each one should have a unique skill that makes them necessary during the journey. Maybe one person is the best warrior, another knows how to survive in the wilderness, and another is a skilled diplomat. Double-check that no one is simply being dragged along or is getting drowned out by more-skilled characters.
4. Plan Each Segment
After watching The Wizard of Oz, I was disappointed to learn a field of poppies won't actually make you sleepy or high.
Next, it's time to plot the episodes in the story. This can include both official stops the characters make at an island, planet, or village, and interesting conflicts they have while they are out traveling. Between these events, you'll want to move the story along quickly. Describe a few novel things the characters haven't encountered before, and gloss over everything else.
How many episodes you have is very flexible. It depends on the length of your story and how quickly your characters move from place to place. More places allow for higher novelty and a lighter story, but fewer is more appropriate if your characters are going to get in higher-tension conflicts that take longer to resolve. For a novel, I might expect five to twelve episodes. If you have a target length for your story, it's not usually hard to cut or add episodes – just keep that in mind as you're going.
Each episode should have its own strong plot arc. That means it opens with a problem, a mystery, or even better, both. Common plot hooks include:
Those people are in trouble! Let's help.
A big storm is headed this way; hold on tight.
Everyone is super friendly, but there's something weird about this place.
How do we get past that dangerous landscape feature?
Drat, we've been captured.
How did those people get hung upside down and turned to stone?
Monster attack!
We're out of food and water, time to do desperate things.
While each episode must feel distinct from the rest, it's usually possible to do that while having similar plots for several episodes. Maybe one time the travelers help a single person being chased by a monster, and then later they help an entire town that's being attacked from beneath the earth. Varying the length of episodes is often helpful, so you can have a briefer monster attack out in the wilderness and a longer mystery in town.
It's okay to let your heroes enjoy their visits to all the unique places on your map, especially if they've just had a tough time on their travels. Just make it creative. You might describe how they get a restful night's sleep in a giant flower, or how the town's tiny inhabitants serve them small but delicious food. Put in fascinating details that make your audience feel like they got to visit themselves.
But whatever you do, don't dwell on any thing or place for too long. Travel stories depend on novelty for entertainment, and novelty fades fast. The Lord of the Rings is a good cautionary tale. The book has some great qualities, but many – if not most – people find it too boring to get through. Tolkien will put in wonderfully interesting things and then go on about them until they get old. Avoid this by keeping your story tight.
5. Bring the Quest to a Head
Frodo ultimately fails at completing his quest himself, but he is saved by a prior act of mercy toward Gollum.
While travel stories are highly episodic, it's still helpful to escalate the tension as the story nears the finish line – generally the last third of the work. This gives the audience the sense that these separate stories are building up to something. You have two basic options for doing this.
First, you can make the story less episodic, focusing more on the quest the characters are on. Depending on what the quest is, you may need some twists and turns to make it more important. Consider raising the stakes, tightening the deadline, or otherwise changing the nature of the quest to make it a bigger driving force in the story. Perhaps an enemy learns about the heroes' quest and sends in warriors to stop them.
Another way to escalate is to make the travel episodes more dramatic. The landscape can become increasingly hostile, or it can get weirder. The heroes might be so far from their original plane of existence that no one they meet has even heard of humans (or whatever the heroes are) before. You might also consider eliminating rest time between episodes. Toss the heroes out of the frying pan and into the fire.
It's also helps to leave increasing signs that the characters are closing in on the end of their journey. If they are searching for a mythical city, they might encounter an increasing number of people who have heard of it and then finally meet someone who's been there. If they are following a person, they might find their quarry's lead is getting smaller.
When they finally reach the place or object of their quest, it's time for the story's climax. This should follow all the rules of a regular climax – challenge the heroes to earn their resolution by solving the puzzle or making a hard choice. However, for a travel story, it's particularly important that the object of the quest not be what everyone is expecting. Because the audience has been looking ahead to the end of the quest for the entire story, giving them exactly what's expected will be a letdown.
A good formula is to take away their goal at some level and then make the heroes adapt and adjust. Perhaps the mythical city they sought has been a ruin for a thousand years. But then they cleverly uncover inscriptions that give the heroes what they really need. A lost parent may not be the great warrior a searching child was hoping for, but they could still form a meaningful relationship.
Then as you wrap the story up, don't forget to give your heroes a quick and easy way to get back home, assuming they aren't at their new home. This can be a little tricky without making their journey feel pointless – giant eagles come to mind – but a little creativity goes a long way. In The Silver Chair, the characters go underground and sail on an underground lake for a ways, ending up right underneath their starting point. In The Long Way to a Small, Angry Planet, the heroes have been hired to create a new wormhole – but they have to journey to the far end first in order to build it. When in doubt, give a friendly local at the destination some rare technomagic for fast and safe travel.
Remember that a travel story is only as engaging as each stop along the way. Think of your story as a TV show, where each episode needs a fascinating premise and a strong plot arc. That way even though the overarching throughline may not be as gripping, your audience will enjoy the story too much to stop.
Need an editor? We've recently cleared out our waiting list. Put in your order while our availability lasts!
Source https://www.wanderlust.co.uk/content/how-to-write-a-travel-book-in-5-easy-steps
Source https://budgettraveller.org/15-books-that-made-me-fall-in-love-with-europe/
Source https://mythcreants.com/blog/how-to-write-a-travel-story/