6 Ways to Live a Life of Passion and Adventure Right Now
I remember dreaming for years about living abroad. First it was Italy so that I could discover my roots. Then it was Fiji because it seemed like the furthest place from Los Angeles (which I actually did, but only for two months during the summer of 2003).
After Fiji, there was an eight-year gap that was full of college and Corporate America. My daily routine involved waking up early, working all day, and studying all night. As I'm writing this I can picture myself a year and a half ago, sitting in my office and gazing out of the 20 th floor wondering what it would be like to live in another country.
Then one day I chose to stop dreaming. Instead, I chose to start planning.
I was fed up with my inability to take action and go for what I wanted. I gave myself eight months to save enough money, plan where I would go, and tie up any loose ends.
My goal was to live abroad for a year.
I worked two jobs, sometimes three, so I could save enough money for the school loans and credit card bills I would still have to pay while I was gone. I had no social life, but I knew that I was working toward a life-changing experience.
I wanted to get over the fluency hump in Spanish, so I looked into countries in Latin America. I also wanted to give back, so I looked into volunteer opportunities.
In September of 2011 I quit my job and moved to Costa Rica.
I volunteered for two months teaching English at a local school in a poor neighborhood. It was rewarding beyond belief. Then I spent a month getting TEFL certified so I could continue my travels and make money teaching English along the way.
Suddenly, panic struck. In December I thought the money was going to run out and I would have to go home.
As fate would have it, two weeks before I was due to leave, a friend told me about a job opening at a local company she had just started working at. She knew my background was in marketing and social media, and they just happened to have a Social Media Manager opening. I interviewed and got the job!
Then, as fate would have it (again), the Director of Communications quit the day I started. After the initial shock, I decided that my journey didn't end there and applied for her position.
That same week I became the new Director of Communications for a multi-million dollar company in Costa Rica. What?!
It hasn't all been great. I've made a lot of mistakes. Through those mistakes, though, I've come up with these seven life lessons that you can use whether you're living abroad, wanting to live abroad, or just wanting a new adventure.
1. Just do it.
Just pick up and move if you want to move. Just put your resume out there and start interviewing if you want to find another job. If you want to write a book, just do it already!
Will it be easy? Maybe, maybe not. Will it be rewarding? Absolutely.
Do what it takes to prepare. The point is to actually take action rather than just planning it in your mind for months or years and constantly making excuses as to why you "can't" do it.
2. When faced with sink or swim, choose swim.
The way that people drive in Costa Rica is a cross between Mission Impossible car chases and Motocross (jumps included). I came from Los Angeles, and most people think that L.A. has the worst drivers. Not so much.
If you don't swim, you crash, or you cause an accident to happen and you put yourself and others in danger. You must drive like a maniac, and you must get used to it. You must swim.
This obviously goes for any cultural differences. First observe, then learn, and then swim. It's always more fun to enjoy the culture from the inside.
3. Erase expectations from your mind.
When I thought of Costa Rica, I thought of white sand beaches, constant sunlight, and beautiful sunsets. What it actually is for me: living a mile-high in a rainforest, constant clouds (and rain of course), and really cold. I'm not sure they could be more opposite.
What I have gained, though, is a newfound love of nature. I used to be so scared of nature growing up because I've always lived in cities. The only nature I knew about was in scary movies, and you know what happens to people in scary movies when they're out in nature!
Maintain an open mind. You never know where life will take you, and for what reason.
4. Make mistakes as often as possible.
When speaking Spanish, I was scared I would say something incorrectly and that people would make fun of me for it. Then I realized I'm never going to learn by being quiet and only speaking Spanish in my head. My vocabulary and fluency have grown immensely since making that decision.
When doing something new, it's best to just get out there and start making as many mistakes as you can. You will mess up, and people will correct you, and you will learn.
5. Live in a constant state of wonder.
When we move somewhere new or start at a new job, our world is full of excitement and wonder, right? Everything is so cool! You tell all of your friends and family all about it.
Then, as time passes on, it starts to become more normal. The excitement fades and the wonder disappears.
Even if you have lived in the same area or worked at the same company for a long time, there are still wonders to be discovered and exciting things to see. Try to put on some wonder-glasses, and attempt to see your "same" world as a whole new world.
You'll be amazed by what happens.
6. Stay in touch with those you love.
It's really easy to get caught up in a new adventure and forget to keep in touch. However, I've learned that it's so important that family and friends know that I'm always thinking about them and that I miss them. Plus, it always feels so good to hear their voice and see their face through Skype.
If you asked me a year and a half ago what I thought I would be doing, this would have never even been on the radar. It's not until we take the leap of faith (with a bit of planning) that we really reap the benefits.
It hasn't been all great things, and there have been some big struggles along the way, but in the end it always ends up better when you go for your dreams.
What's your current adventure? What else would you add to the list? Please share it in the comments!
About Jeffrey Friend
Jeffrey Friend is the founder of Small Steps | Big Changes, a site that takes a unique look at Life, Work, Relationships, Health, Personal Development and Happiness, and illustrates how the Kaizen philosophy is used to turn small steps into big changes for all areas of your life. Connect on Facebook & Twitter.
Living a Life of Adventure | Bicycle Travel and Adventure | Living Your Spectacular Life | How to Live a Life of Adventure – a book on the art of exploring the world by Frosty Wooldridge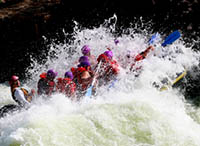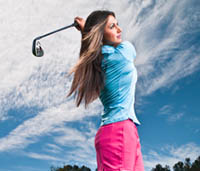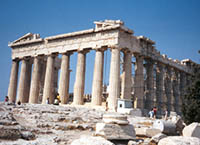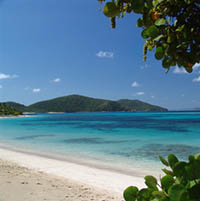 Bicycle Touring for Baby Boomers – Old Men Bicycling Across America
Are you a baby boomer who yearns for travel adventure? Old Men Bicycling Across America is a book by Frosty Wooldridge that tells the story of old guys who biked across America. Old gals, too, have ridden their bikes on these marvelous adventure trips.
Video: Frosty Wooldridge explains how to live an adventurous life
Frosty explains to an audience how they can live their dreams, make intention a reality, and live an adventerous life. No matter what your background, you can enjoy life to its fullest. Frosty tells you the steps he has taken and the philosophy he has adopted to travel the world on his bicycle.
How to Live a Life of Adventure: The Art of Exploring the World by Frosty Wooldridge
Review by John Stchur
John Stchur is a successful novelist whose books were singled out for unsolicited praise and endorsement by none other than Stephen King. He is also the holder of two world's records in weightlifting in the master's division. He has spent a lifetime in absolute awe of Frosty Wooldridge's drive, determination and "lightness of being."
While Frosty Wooldridge's How To Live A Life Of Adventure is absolutely amazing in its detail, all-encompassing depth and ability to inspire, it is imperative that first I say something about the man. Equally amazing.
Now come on. who amongst us upon hearing the name "Frosty" wouldn't conjure up an image of someone extraordinary in all the most positive, sun-shiny ways? Well, Frosty Wooldridge actually exceeds those expectations. I guarantee it.
What he won't tell you in this book (too modest) is that in all his travels people naturally flock to him, surround him whenever possible, and somehow he manages to make each and every one of them feel their very best about themselves. He is also very deep, very spiritual, in his interpretation and appreciation of his experiences, and that part does come across in the book, in a way that amplifies every adventure so that one feels it in his or her soul.
There is adventure here to be sure — from actually getting arrested in Mississippi for "having too much fun" to facing down an Alaskan grizzly at such close quarters that he could actually smell its breath to bicycling at an oxygen-starved 16,000 feet in the Chilean Andes and glancing sideways to discover a giant condor with a twelve-foot wingspan accompanying him just off his left handlebars, that is adventure. And you get to experience these and scores of others that are equally amazing. With soul. With a deep and spiritual man's life-affirming take on things.
The above should be reason enough to buy How To Live A Life Of Adventure, but there's another as well, and it too puts the book in a class by itself. In my opinion it is the most COMPLETE book you will ever read on any subject. We are all familiar with the series of books whose titles all begin with "Everything You Will Ever Need To Know About ______" Consider them Cliff Notes compared to the wealth of useful information and depth in Frosty's book.
I cannot imagine any question — or excuse for not following through on your own adventure — that is not addressed, answered and explained within these pages. When, where, why, how, how to pay for and what to do once you're there, all explained, all answered in such an organized manner that you will use it as a resource guide a thousand times along your way. I cannot recommend Frosty Wooldridge's How To live A Life Of Adventure enough. It left me searching for a word that is several notches above amazing. Alas, there is none. Unless Frosty comes upon it in his travels.
Live a Life of Adventure in 15 Steps
Our family believes in designing the life one wants to live, and we have designed an approach for our life that builds adventure into our life plan. This approach is evolving through trial and error, so by no means is it perfect. For the ease of referring to this life we've designed, we'll call it the Adventure Possible Life.
The Adventure Possible life borrows five years from retirement. Inspired by Stefan Sagmeister.
In a traditional life, an average person spends the first twenty five years of their life learning through school or trade. The person then spends forty years working with the goal of saving enough money to retire at sixty five. At which time, they hope to enjoy some fifteen years of healthy retirement while living off a nest egg and before passing.
We modify life's traditional arc.
The Adventure Possible life borrows five years from retirement, dispersing those years in one year blocks about every five to seven years throughout the typical working years.
As a result, we create five or so distinct opportunities for adventure.
We work hard for about five to seven years, advancing careers, making money, saving money, and investing.
For those working years, we thrive, driving professional success while dreaming and planning the next adventure.
The adventure can be whatever desired. It's personal. Backpacking. Cycling. Paddling. Expat living in a foreign country. RV'ing America. It doesn't have to be dangerous, unconquered, far away, or even last a full year, as long as we get into the adventure mentality by pushing ourselves into new experiences, disconnecting from the rat race, and forcing change in our lives.
At AdventurePossible.com, we share our family's story along with lots of lessons learned about the experiences and practicalities of living the Adventure Possible life. Planning adventure. Making money. Saving money. Investing in assets. Exiting and entering the workforce. We focus on these practical topics so that we can learn how to better manage and design this life, and so that you can apply them in your own design.
Let us bring you adventure every day.
Like AdventurePossible.com on Facebook.
Why have we designed this life?
The Adventure Possible concept emerged out of our own necessity to balance ambitions for having successful professional careers, building wealth, having a happy and healthy family, and embarking on epic adventures.
We often found these ambitions to be in conflict with one another. As career and family progressed, excuses and concerns about money, timing, and family smothered adventure travel dreams.
The Adventure Possible life helps us make adventure an integral part of life, giving us reason and methods to remove some of the most common barriers to adventure while minimizing the sacrifices related to work, money, and family.
Is this a risky life?
Over the years, we've had naysayers tell us we're going to derail our careers, crush our finances, endanger our children, or otherwise put ourselves at risk by leaving work and adventuring. The questions and concerns expressed by others often lead us to think more deeply about our lifestyle, and in some cases refine our approach to employment, parenting, finance, and education. As we move through the 15 Steps to Make Adventure Possible, we'll share our perspective on some of the common concerns and deeper considerations we've had to ponder. In each step, there are links to other articles and anecdotes from our adventures. So explore the content and decide for yourself how you'll manage the risk of adventure.
The 15 Steps to Make Adventure Possible
For you would-be adventurers, we're capturing our learnings in a step-by-step process that we hope will inspire you to lead a life of adventure.
Built around the concept of taking one year sabbatical every five to seven years, we'll walk you through the following steps and provide you with many ancillary articles for each step so that you can make adventure possible.
Note: For those steps not linked, the articles are coming soon (maybe).
Source https://tinybuddha.com/blog/6-ways-to-live-a-life-of-passion-and-adventure-right-now/
Source http://www.howtolivealifeofadventure.com/
Source https://adventurepossible.com/live-a-life-of-adventure/