Scuba Diving Travel Insurance

USE CODE: BLACK
Scuba diving travel insurance
If you're planning on swimming with the fishes (or corals or sea turtles) during your trip, you'll want to know that you're adequately covered on your travel insurance. All of our insurance policies include cover for over 100 sports and activities, including basic scuba diving, so you can breathe easy underwater knowing that you're covered.
Is scuba diving covered by travel insurance?
Do you need special travel insurance for scuba? The answer is "it depends". A standard InsureandGo travel insurance policy covers you to go scuba diving for up to 14 days. This is on the provision that you are a qualified diver who will be diving no deeper than 30 metres.
If this is your first time scuba diving or you would like to dive deeper than 30 metres, you'll need to add on our extreme sports cover. This will also cover you for shark cage diving, skydiving and a whole bunch of other adventurous activities.
For a full list of activities included in the hazardous activities insurance policy add-on, take a look at our policy documents.
What else are you covered for with your travel insurance?
In addition to providing travel insurance for over 50 activities including scuba diving, we also offer a wide range of benefits, such as:
Holiday cancellation cover
Belongings and baggage cover
Medical and hospital expenses cover
Passport, money and documents cover
Delayed departure cover
Accommodation cover
Read our policy documents to check through any exclusions you might be unsure of. To choose the right travel insurance policy for you, get a quote online or contact us for more information.
What should I be aware of when scuba diving abroad?
If you're a beginner scuba diver, we can only provide insurance if you're under the direct supervision of a qualified diving instructor. The qualifications we recognise and the ones that you should look out for include a British Sub Aqua Club (BSAC) certificate or equivalent qualification of proficiency. These are also the qualifications we require for more experienced divers to go scuba diving unsupervised.
For your own safety and to be covered while scuba diving on our travel insurance, you must be diving with proper and correct equipment and according to B.S.A.C. codes of good practice. If you're diving for hire or reward we will unfortunately not be able to cover you. Also, you must never dive and fly within 24 hours of each activity.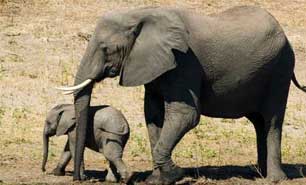 We can cover your kids for free!
If you're going away with your children, we can cover them on your policy at no extra charge, whether you buy an annual policy or single trip cover.
9 Best Scuba Travel Insurance Options for Divers
Scuba diving is a joyful and thrilling activity. It introduces you to a whole new world in the sea and if you try it, you will have an experience of a lifetime. However, you need to take the necessary steps to maintain your safety when scuba diving. The first thing you need to do is buy scuba travel insurance.
Choosing an ideal dive insurance package is crucial. You need to choose one that is suitable for the trip you are taking and will cover all the different types of dives you will be doing.
Additionally, if you are keen on engaging in other adventure activities, you need insurance for the same.
Let us take a look at the best scuba travel insurance and consider their perks while comparing the prices. This will help discover the best dive insurance company for you.
Table of Contents
Best Scuba Diving Travel Insurance
1. World Nomads
World Nomads is a highly reputable travel insurance company with a strong presence in the backpacker scene, World Nomads offers travel insurance and diving insurance rolled into one.
If you scuba dive, you are in good hands with this global insurance company where you will be provided with both adventure travel as well as travel assistance during destination vacations based solely on scuba dives.
Besides diving, World Nomads also covers more than 200 adventure activities which include bungee jumping and altitude trekking.
Like what you are hearing? Read more in our full World Nomads travel insurance review.
Here are some key features of World Nomads and why they are a leader:
Covers most diving accidents, even for recreational divers
Protects your equipment and dive gear
Provides emergency evacuation and hospitalization coverage
Offers worldwide protection for any type of diving
2. AIG Travel Guard
When it comes to adventure travel insurance, AIG Travel Guard is one of the best options available. They offer a wide range of coverage options, including trip cancellation, medical expenses, and baggage loss.
They also have a 24/7 emergency assistance line, which can be extremely helpful if you run into any problems while traveling.
with industry-leading protection
Plans come with 24/7 travel assistance for peace of mind
Millions of people have chosen Travel Guard over the last 20 years
Protect your investment and receive coverage for trip cancellations, delays, lost or stolen luggage, and more
3. Travelex
Travelex offers travel insurance that will reimburse you for the eligible losses. It has no deductibles and is one of the highly reliable insurance plans in the market.
If you do not want cancellation coverage, you can opt for a $0 trip cost level and you can receive all the other plan benefits including a $500 trip interruption coverage.
They offer dive insurance coverage up to a depth of 50 feet and you must be companies by a divemaster to should be certified to dive. It offers three plans – Travel Basic, Travel Select, and Travel America.
The basic plan will provide basic coverage for the family at a low cost while the Travel Select plan will offer extensive coverage for those who want additional security.
The Travel America plan will protect you while you explore the US. Travelex offers 24/7 access to travel assistance.
Like what you are hearing? Read more in our full Travelex insurance review.
4. TravelInsurance.com
If you're looking for the best travel insurance for scuba diving and other adventure sports, TravelInsurance.com is a perfect choice. They offer comprehensive coverage for all types of water sports, including diving, snorkeling, and even parasailing.
Their travel insurance policies are designed to provide maximum protection for your dive trip, whether you're going on a liveaboard expedition or just taking a day trip to the local dive spot.
TravelInsurance.com also offers 24/7 assistance so you can always get help when you need it.
With TravelInsurance.com, you can be sure that you're getting the best possible coverage.
Like what you are hearing? Read our full TravelInsurance.com review for more information on how you can use this to your travel insurance planning advantage.
Top-rated businesses provide comprehensive coverage options.
Effortless comparison of pricing and benefits
75,000+ happy customers
100% safe and secure checkout
Instant confirmation of coverage via email
5. Liaison Travel Medical Insurance
Liaison Travel Medical Plan comes with several medical benefits and has an extensive international network of providers with 24/7 travel assistance.
This plan is available for all residents of the US who live in New York.
If you want to buy the plan for kids, they must be at least 14 days old. The coverage length will vary from 5 days to 180 days.
This is not pure scuba diving insurance but it is travel insurance that will also cover you for sports and adventure activities. You must be traveling out of the US for this plan and the coverage will begin at the point of departure on the scheduled departure date.
You can also extend the coverage to a total of 180 days. It is important to note that the insurance will not cover trips to Cuba, Antarctica, the Syrian Arab Republic, and the Islamic Republic of Iran. It also comes with certain restrictions when engaging in water sports.
If you are participating in hang gliding, skydiving, scuba diving, or bungee cord diving, and if the depth is more than 40 meters or if you are not certified to dive, the insurance cover will not be applicable for you.
Again, if the divemaster is not present during the dive or in deep-sea diving, the coverage will not be provided.
6. Roam Right Travel Insurance
Roam Right Travel Insurance offers scuba diving insurance that will cover various losses. You will need to clarify the depths on which you want to dive and also mention whether you are certified.
Some benefits of scuba diving insurance include medical expenses, medical evacuation, hyperbaric chamber treatments, and repatriation.
If non-divers are accompanying you, they will be better suited for the less adventurous sports coverage plans. To buy the scuba diving insurance, you need to ensure that the dive involves an underwater breathing apparatus or the diver must be NAUI or PADI certified.
You cannot get a cover if you are not certified. Additionally, the dive must be above 130 feet. Those who are keen on diving beyond 130 feet may want to buy a Hazardous Sports Upgrade which is available with the Pro and Pro Plus plan.
The plan provides insurance coverage in all of the following categories including trip cancellation, emergency accident or dental expense, trip interruption, security and medical evacuation, coverage for baggage and personal belongings, accidental death or disability, sports activities like scuba and parachuting, trip cancellation for work, flight insurance, and collision damage waiver.
7. Allianz Travel Insurance
Allianz Travel Insurance is rated highly for customer service and it is ideal for those who are above 70. This insurance company is one of the largest in the world and is one of the most reputable insurance providers in the market.
Not many insurance companies provide coverage for individuals above 70 but Allianz is worth a look.
They cover snorkeling and scuba diving but it should not be done in a way that would make it very high risk or extreme like scuba diving below 60 feet or diving without a divemaster.
They have three plans with travel and medical benefits for single vacations – OneTrip Basic, OneTrip Prime, and OneTrip Premier. The plans cover safe underwater activities and have coverage for dental expenses, emergency medical expenses, baggage issues, trip delays, and more.
Allianz has no age limit for individuals but all the products are not available to individuals outside of the US. You can easily get a quote by providing your date of travel, age, destination, cost of the trip, and state of residence.
8. Dive Assure
Dive Assure offers basic travel insurance and diving insurance. It primarily deals with dive accident insurance and offers travel insurance as another product.
If you are thinking, is scuba diving covered by travel insurance, then Dive Assure is your answer.
It offers direct payment at the treatment facility and access to expert physicians 24/7 through their hotline. There is a range of packages for you to choose from and some come with unique perks like coverage for diving days lost because of sickness.
Most importantly, Dive Assure is not an annual insurance product but it also offers one-trip insurance.
It is the only dive insurance provider that offers coverage for diving days lost because of illness or bad weather. There are no depth limits and you can combine travel insurance with diving insurance.
There are two package options available for you – Gold Scuba Insurance and Platinum Scuba Insurance. None of the packages have any limits with regard to depth or gas. Hence, the insurance will apply regardless which is a massive advantage.
There is a slight difference between the packages. Platinum is a more expensive option but also offers higher financial coverage in case of lost gear and emergency expenses.
However, it does not offer a short-term cover. In contrast, the gold package offers short-term coverage in addition to the cover of emergency medical expenses, loss of your diving equipment, accidental death and disability, flight or accommodation expenses due to diving accidents, and repatriation of remains.
The single trip insurance is available in three variants- standard, deluxe, and elite. It also has a high maximum payout for specific expenses like evaluation and emergency medical costs as compared to the platinum and gold options.
Multi-trip insurance is only available as a deluxe tier. The price will vary according to medical conditions, age, and country of origin.
9. Dan Divers Insurance
Divers Alert Network is one of the largest associations that offers scuba diving insurance and it is ideal for professional as well as recreational divers.
DAN is very popular across the globe and has more than 3 decades of experience in the industry.
It is endorsed by PADI and is the first choice of divers. You can enjoy ample diving resources as well as educational opportunities. It is very well known for the 24/7 Emergency hotline which is always available to advise and help scuba divers when in need.
They offer a range of non-emergency resources like the DAN Information line, online seminars, video lectures, articles, medical FAQs, and more. The resources offered by DAN can beat any other insurance provider in the industry.
If you want to use their insurance program, you need to be a member of the insurance company at a charge. However, this membership brings a host of other benefits like WorldCue Planner, and TravelAssist.
Master is the basic plan that starts at $42 and it offers accident medical expense coverage, accidental death in case of a diving accident, permanent disability for covered diving accidents, and extra accommodation, transportation, and lost diving equipment cover.
The preferred plan for $77 has all of these and a $10,000 cover for non-dive accidents outside the home country. The Guardian plan is an all-inclusive plan for $117 that covers specific water sports accidents, death and disability, search and rescue, lost diving equipment, and extra transportation and accommodation.
With DAN, you do not get the additional coverage of other adventure activities or coverage on days lost due to illness or bad weather.
The preferred guardian plan offers a high cover on your equipment. Remember that to buy scuba insurance from DAN, you also need to purchase a membership which is $35 annually. This will add up to the total cost of insurance.
It is also possible to get insurance coverage on the individual pieces of your gear with DAN insurance. It will provide a higher financial payment in case of losing the gear. Even while you are traveling, you can enhance the insurance cover or add extras by making an international fund transfer.
Depending on the type of trip you are taking and the number of days you are planning to travel, you can choose a plan that best works for you.
What is scuba travel insurance?
Scuba travel insurance will keep you safe against the unpredictable expenses of a scuba diving accident. You never know what may happen after you dive and accidents do not come after informing.
If anything happens to you while you are diving, scuba travel insurance will save you from the high out-of-pocket expenses.
It will cover the cost of medical treatment, emergency evacuation, and hyperbaric therapy you may require. Some policies also cover the lost diving days, dive gear, and a lot more.
Do you need scuba travel insurance?
Are you thinking, does travel insurance cover scuba? A lot of people are of the opinion that normal insurance is enough but scuba diving is not covered by it.
Even if it is, the coverage will be very basic and not enough to fully cover you in case of a diving emergency.
The cost of healthcare is rising and if you do not have adequate coverage, it could land you in trouble.
Any medical emergency in diving will require special care and it must be treated by professional experts in the field.
The companies that issue dive insurance provide support 24/7 from qualified physicians.
Many travel or health insurance companies may not be able to offer the same coverage or expertise that is needed in diving emergencies.
Fortunately, there are a few insurance companies that offer great coverage and support for diving. You must understand that the specific requirements for diving will only be met by scuba travel insurance. However, the coverage will vary on the type of plan you choose.
Before jetting off to a dive destination, it is important to buy scuba travel insurance. When you are insured, you can fully enjoy the dive knowing that you are covered in case of an accident.
Picking the right scuba diving insurance plan
Choosing the right scuba travel insurance policy may not be the most exciting part of the dive trip but it is one of the most important.
Let's take a look at the criteria you must consider when choosing the best travel insurance for scuba diving.
1. Coverage
You will see a lot of variations in what is covered and what is not and to what extent. You must check whether the coverage is enough for the most expensive treatments.
There are some policies that are unlimited but many others come with upper financial limits.
You need to be careful when choosing the coverage on a policy and ensure that it is high or unlimited. Remember to check whether the dive insurance covers additional travel or accommodation you may need due to an accident.
If you plan to engage in other adventure activities, you will need insurance for the same.
2. Gas or depth limits
Remember to double-check that the type of diving you want to engage in is covered in the policy. A lot of policies only cover you when diving on air to a depth of 30 meters but what if you want to explore deeper than 30m? In this case, you will need travel insurance for scuba diving 40 metes.
Keep in mind that the insurance will only cover the diving activities that you are trained in.
Now, if you exceed the certification limits or do not follow safety standards, the policy may not cover you in case of an emergency. It is important to check the inclusions and exclusions thoroughly.
3. Direct payment or reimbursement
There are two options available with all policies. You can either opt for direct payment or choose reimbursement.
Direct payment is better as you will receive the treatment immediately and you will not have to worry about finding the money to pay for it.
You will also be able to avoid the hassles of making claims and waiting for reimbursement.
4. Added Travel Insurance Coverage
Dive insurance comes with other coverage beyond your scuba adventures like trip interruption insurance, lost luggage, and emergency evacuation. Most companies offer an option to add travel insurance to the package. With this, you will also be covered for other non-diving emergencies that occur while you are on the trip.
Another extra is trip cancellation where you will be provided with reimbursement for unforeseen factors that have an impact on your diving trip.
Further, if you have your own scuba gear, the equipment coverage is a great idea. The equipment is very expensive and if it is lost or stolen, you will want them to be well insured.
There are other extras like professional liability insurance, cover for unforeseen scenarios, days lost because of weather, transporting for family members, etc.
Consider all the extras carefully before making a decision.
Final Thoughts
These top scuba insurance providers listed here are some of the best in the industry and they offer extensive coverage. You can compare all three and then decide.
If you want to engage in other adventures, World Nomads offers the best option and if you are looking for educational resources and an insurance cover, opt for DAN.
If you are unsure of the number of diving days due to weather, you need to choose Dive Assure to enjoy a cover for lost days.
Remember, each insurance provider has unique features that can help enjoy high coverage and avoid huge medical expenses. So, be careful on the insurance plan you choose and take your time to compare all the options, collect quotes from different companies and then make a final call.
Scuba Dive Insurance in 2022
We gave our Gear Lovers one job:
Find the best and most popular products and review them.
Our review team always considers durability, price, quality, and value in their reviews.
Torben traveled around South East Asia for scuba diving and almost didn't come back. His affinity for gear that works and his generosity for guiding people on their own path match his energy as editor of all things travel-related
Disclosure: We are reader supported, and earn affiliate commissions If you find a good deal on DIVEIN, you click to the retailer, and you buy the product, we get a commission of the sale. That's is how we pay ourselves. It does not make the product pricier for you. when you buy through us.
When we go diving especially on an out-of-the-country vacation, we are usually occupied in packing our dive equipment and personal stuff.
We sometimes do a checklist review just to make sure nothing is left behind.
But is diving insurance a part of your checklist?
The Importance of Dive Insurance
Diving has evolved to become a relatively safe sport. In fact, there are more accidents on the road compared to diving. Nevertheless, diving has its own inherent dangers and you will never know when an accident will happen.
You might also be hesitant to get dive insurance since you already have a travel, life or accident insurance. Well, it might be enough but not all insurances coverage has scuba diving included in the policy. And if it does, it might only cover a small amount or have strict coverage rules.
So always make sure to check your insurance coverage before going diving.
Of course, it doesn't happen to me but ask yourself:
WHAT IF?
Now I'm not talking big accidents, just think of a small one and the expenses that follow.
Source https://www.insureandgo.com/travel-insurance/activities/scuba-diving/
Source https://viatravelers.com/best-scuba-travel-insurance/
Source https://www.divein.com/diving/dive-insurance/