19 BEST Things to Do in Paris + How to | 2023
You know you need to see the Eiffel Tower, Louvre, and Versailles, but this round-up also shows you how to do them in the most exclusive line-skipping ways. On top of that, we've included free attractions and must-see parks such as the Luxembourg Gardens which is magical at one particular time of the day. These are the top things to do in Paris from the people who know the city best!
Pro Tip: Planning what to do on your trip to Paris? Bookmark this post in your browser so you can easily find it when you're in the city. Check out our guide to Paris for more planning resources, our top Paris tours for a memorable trip, and how to spend a weekend in Paris.
Top 19 Things To Do in Paris
9 Incredible Museums
Top 11 Monuments
5 Gardens & Parks
6 Free Things
Foods to Try in Paris
19 Things to Do
19. Indulge at a Great Wine Bar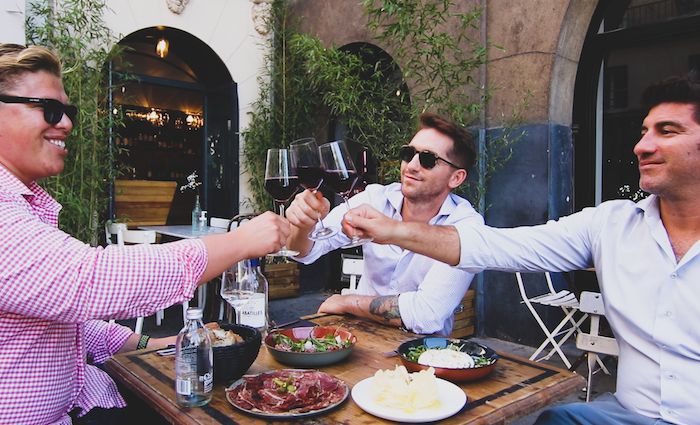 It's no mystery that the libation of choice in France is the nectar of the gods: wine. When I was in Paris, I found a small interesting wine bar known as Chez Nous and fell in love with it. Why?
First of all, they don't feature a menu. You tell the waiters what you're looking for and your budget and they go to work. They have a great wine selection and plates that will make your taste buds come alive. The food and wine are from all over, not just France, which makes for a very eclectic sit-down.
You may be a wine connoisseur or new to the world of wine—either way, this is a great option. They'll walk you through couture wine options, which could turn you onto a new producer you hadn't heard about. I consider myself a wine snob and was shocked when I did not recognize the three wines we tried, which is the way I like it!
Not ready to book a food tour? Check out our Paris Guide for more resources.
18. Visit the Palais Garnier Opera House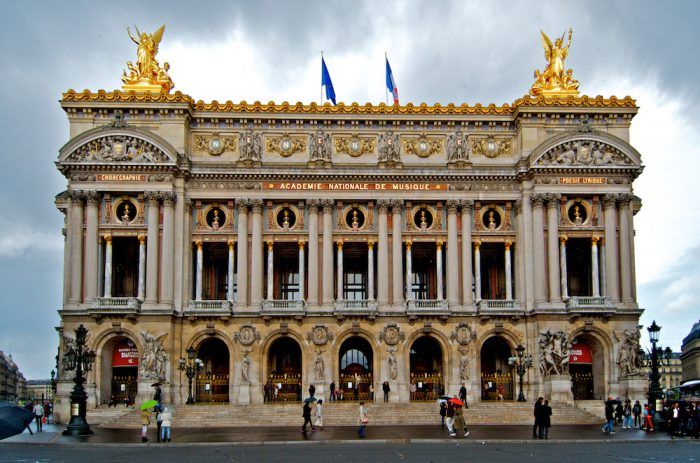 Paris' opera house is an awe-inspiring monument that is largely skipped over by tourists. Built during the mid to late 1800s, it isn't hard to understand why this was the place to be seen at the height of its popularity. The interior of the opera house is filled with rich decoration and excessive ornamentation—think gold everywhere!
Guided and unguided tours are available, but if you really want to learn all the history of this amazing place, make sure to stick with a guide. Who knows, you might even catch a glimpse of the famous Phantom of the Opera.
17. Walk Through Place des Vosges in Le Marais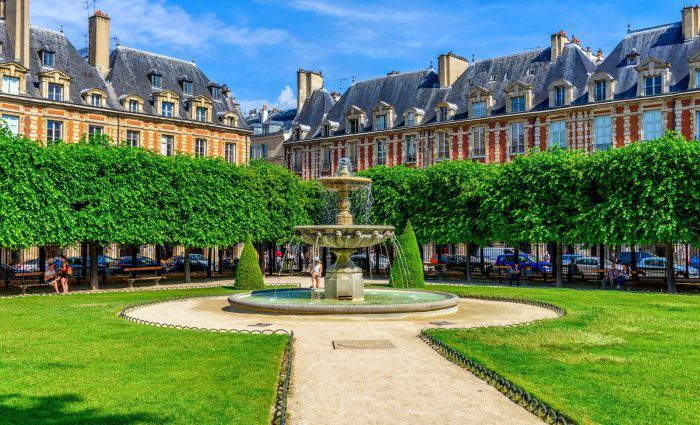 Place des Vosges is one of the most beautiful squares in Le Marais or even Paris. If you heard someone describe it as a, "small park completely enclosed by four walls of houses that look exactly the same as one another," you may not really want to go there!
Obviously, you could describe it much better than that. They aren't just houses that look exactly the same as one another, they're some of the most beautiful buildings in all of Paris. If you happened into this square without knowing anything about it, you'd most definitely know you were somewhere special.
Not ready to book a tour? Check out our Paris Guide for more resources.
16. Visit the Beaches of Normandy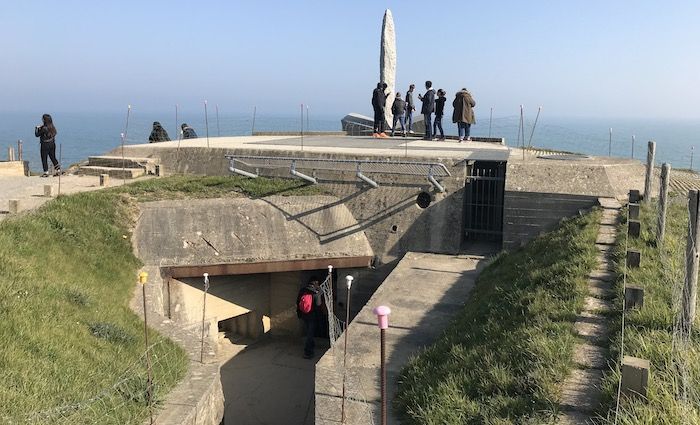 The beaches of Normandy and Pointe du Hoc bunker are synonymous with World War II and visiting them in-person puts things into perspective. The beaches are in no way "close" to Paris. Considering their importance, however, many people make the pilgrimage if they have an extra day in Paris.
It is around a 3 hour drive and there are lots of things to see along the way including some pretty amazing cider (beer) breweries. We offer a great full-day trip to the "D-Day" beaches of Normandy, which includes transportation and lunch. You'll visit Omaha Beach, Utah Beach, Pointe du Hoc, and make a stop for cider! We also offer this as a private tour with an additional price tag!
Not ready to book a tour? Check out our best Paris tours to take and why.
15. Visit Daniel Buren's Columns in Palais Royal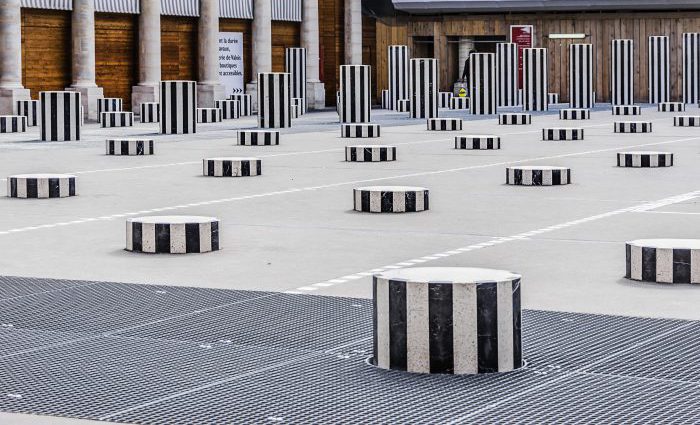 Ever heard Jack Johnson sing that famous line, "pave paradise and put up a parking lot." Well, Paris must have an extended version, "after you put up a parking lot call a famous artist and make it a monumental modern art installation."
Would a park full of trees be more beautiful? You decide when you go to Paris and visit Palais Royal. Inside there is a courtyard, free to enter, where you'll find 260 marble-painted columns. It's a cool site and definitely an interesting photo!
Our Best Versailles and Paris Louvre Tours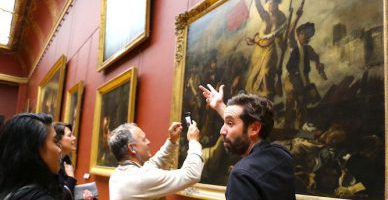 Royal Louvre Palace Tour with Mona Lisa & Crown Jewels
The Louvre is the largest art museum on Earth and the crowning jewel of Paris, which is why it's on everyone's bucket list. Don't be left out of an incredible opportunity! Join a passionate guide for a tour of the most famous artwork at the Louvre. Skip-the-line admissions included.





See Prices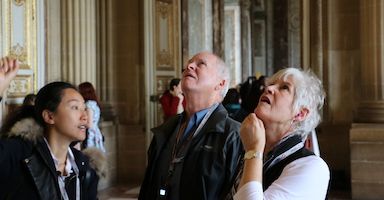 Likely to Sell Out
Skip-the-Line Palace of Versailles and Gardens Tour from Paris
Versailles isn't that difficult to get to by train, but why stress over the logistics? Meet a local guide in central Paris who will purchase your train tickets and ensure you get off at the right stop. Then enjoy a guided tour of the palace and the unforgettable gardens. Skip-the-line admissions included to the palace and gardens.





See Prices
Not ready to book a tour? Check out our Paris Guide for more resources.
14. Dive Deep into Impressionism at the Musée d'Orsay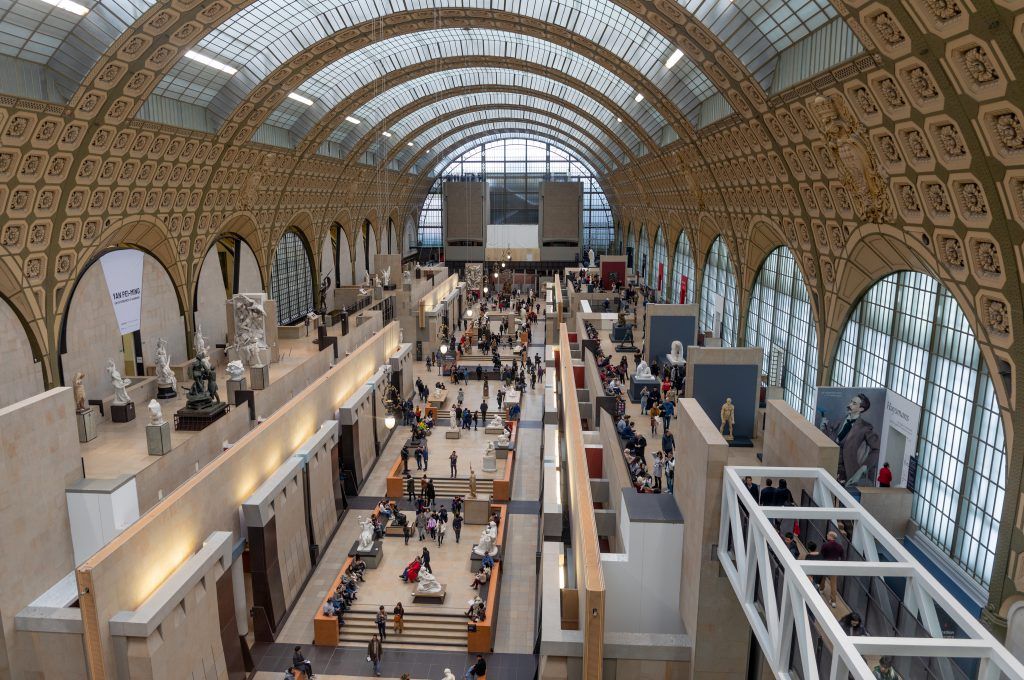 In any other city, the Musée d'Orsay would be the must-see mega attraction but in Paris, the Louvre undoubtedly casts a shadow! That said, visiting this impressionist gallery may be the highlight of your entire trip. Why?
The gallery is home to some of the world's greatest artists that re-shaped the canvas of the modern art scene. Influential artists like Van Gogh, Monet, Cezanne, and more are all featured in this renovated train station. There are lots of great works of art from mega-famous artists that you'll likely recognize such as:
Card Players by Paul Cezanne
Bal Moulin Galette by Renoir
Luncheon on the Grass by Manet
Starry Night by Van Gogh
For a complete list with a description, read our article on the top things to see at Musée d'Orsay! If you want to maximize your experience, book a private Musée d'Orsay tour, which will take the guesswork out of booking and deep-dive you into the history, anecdotes, and art with a passionate guide.
Not ready to book a tour? Find out how to visit the Musée d'Orsay.
13. Explore Les Passages Couverts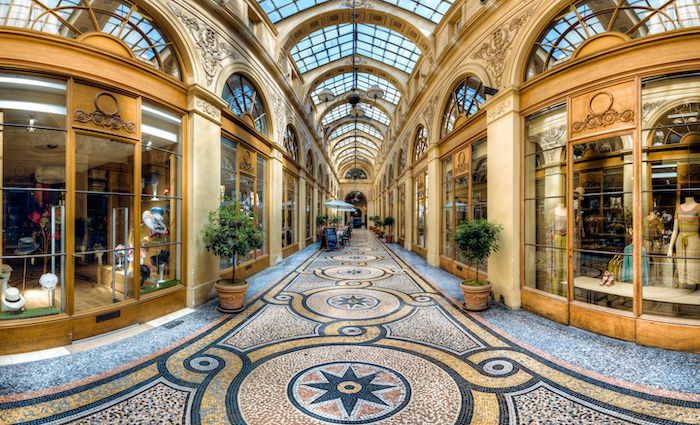 Les Passages Couverts are beautiful covered passageways with glass ceilings in the Galerie Vivienne department store. These were some of the first modern department stores and honestly, things have gone downhill from there.
You can walk through these beautiful works of art and window shop, which almost always leads to real shopping and spending money. For more shopping tips, read our article on the best shopping in Paris.
12. Visit the Louvre with a Guide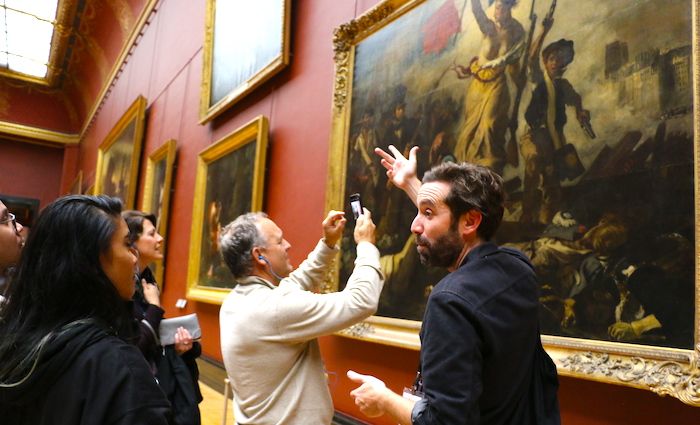 The Louvre is the world's largest museum and home to the very fabric of western civilization, which makes it incredibly important to society. Licensed tour guides of Paris and the Louvre study their entire lives in tribute to the great artists, sculptors, and even warlords that have molded our society.
Joining a guided tour allows you to dive below the surface of the artwork to really understand the thoughts and feelings of these world-famous artists. It adds so much to the experience of visiting the Louvre and will definitely make your trip more memorable.
Our small group Louvre walking tours have received thousands of five-star reviews and we offer them at many different price points to meet every budget!
Not ready to book a tour? Find out if a Louvre Museums tour is worth it.
11. Les Duex Magots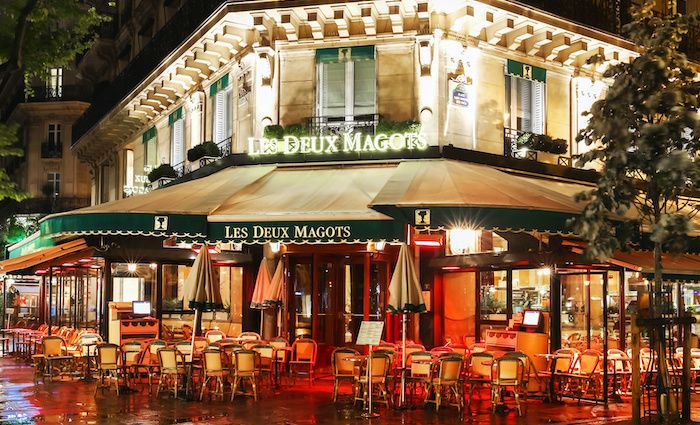 You may pony up a little more than you wanted to for your drink, but sitting and having a drink at Les Duex Magots or Le Procope is a right of passage in Paris. Each café is on the ritzy Boulevard Saint-Germain and both are emblematic of what a french café or bistro should be.
You will immediately have something in common with almost everyone who has visited Paris as these two spots are popular! Your drinks won't taste much different than anywhere else—but these places are more about their history and service.
10. Visit the Sainte-Chapelle Chapel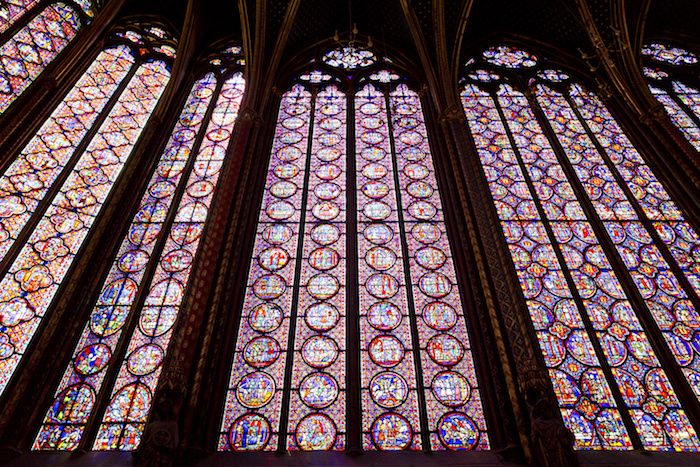 Sainte-Chapelle is a royal chapel built in the Gothic style. While the architecture of the building is admirable, the real star is its 1,113 stained glass windows. The windows measure 49 feet (15 meters) and depict scenes from the Old and New Testaments.
Even on a cloudy day, when the sunlight that comes through the chapel windows is limited, the stained glass is stunning. Sainte-Chapelle is only about a five-minute walk to Notre Dame Cathedral, so kill two birds with one stone and visit both beauties one right after the other.
9. Take a Tour of the Paris Catacombs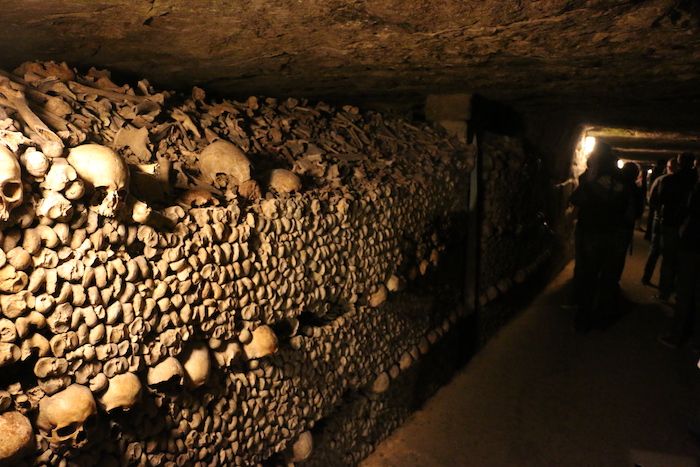 Did you know that underneath the City of Light there are tunnels full of bones? The Catacombs of Paris might seem a little spooky or gross, but they are a fascinating part of Parisian history.
One of the best things to do in Paris is to tour the creatively-stacked tunnels. Containing the bones of over six million people, the Paris catacombs are officially the world's largest grave.
Going on a skip-the-line Paris Catacombs tour is your best option if you don't want to risk waiting a long time to get in. However, if you want to go it alone, the Catacombs also offer audio guides.
Not ready to book a tour? Find out if a Paris Catacombs tour is worth it.
8. Visit Montmartre and a Vineyard in Paris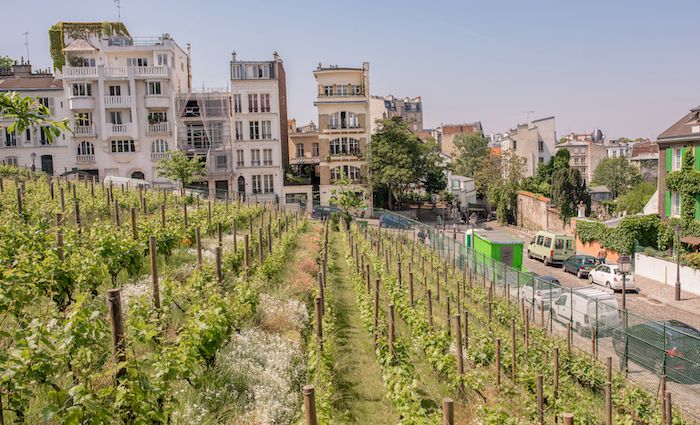 Yes, there is a vineyard in the center of Paris. Vignes du Clos is likely the smallest vineyard in the entire world and it's right in Montmartre.
The vineyard is not owned by a rich family or a business. It is owned by the 18th arrondissement, which is referred to as Montmartre. Vignes du Clos is basically a park that produces local wine and uses the proceeds for social initiatives. It's a beautiful way to bring the local Parisian community together around something as sacred as wine.
Our Best Guided Tours of Paris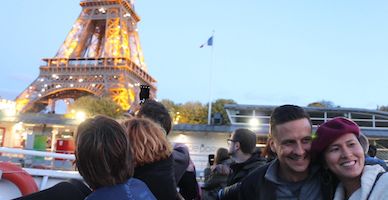 Likely to Sell out
Privileged Access Eiffel Tour with Champagne on the Seine
Sometimes the most amazing moments happen by chance. Other times, they are orchestrated by professionals. Our Eiffel tower tour cruises by the famed monument as it lights up and you drink champagne. After, you'll have tickets to enter the tower and ascend to the 2nd level with an elevator. Admissions included and we'll take care of the details… you simply pay and show up!





See Prices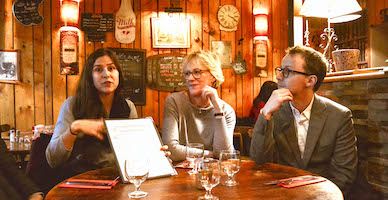 Le Marais Paris Food Tour with Champagne & Local French Food!
Embark on a culinary journey in Le Marais, one of the hippest neighborhoods in Paris. Enjoy a feast of French cheese, street food, boeuf bourguignon and crème brûlée, and more. This three-hour food tour combines the best of Paris' culinary heritage.





See Prices
Not ready to book a tour? Check out our Paris Guide for more resources.
7. Eat at La Maison Rose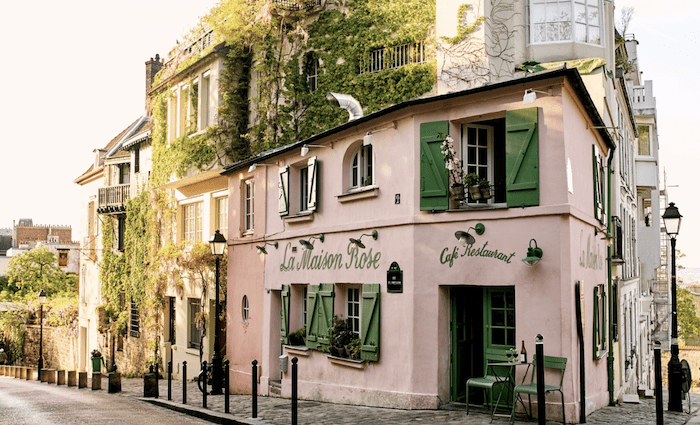 Before or after you pop into the tiny vineyard above, you should grab a bite to eat at La Maison Rose. The two stops combined will make you feel like you are in a small wine-producing village outside of Paris that just happens to have a killer view of Paris!
6. Explore the Parks and Gardens of Paris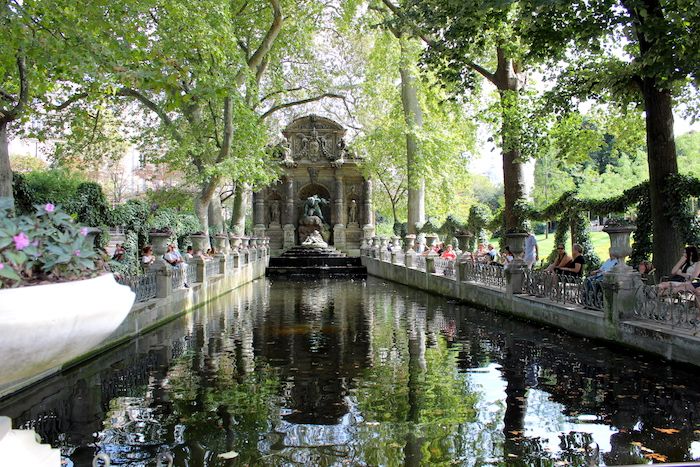 A favorite Parisian pastime is to flâner, or to stroll about aimlessly. So why not use this excuse to act like a local and check out Paris' parks and gardens?
Among the city's most manicured and impressive gardens are the Tuileries Gardens next to the Louvre museum and the Luxembourg Gardens in the sixth arrondissement (featured photo). This is definitely one of the more romantic things to do in Paris but it can be anything you want it to be.
If you're looking to escape fellow tourists, head to the Buttes Chaumont park in northeastern Paris, where locals go to enjoy great views of the city and relax. Paris takes great pride in its green spaces and considers them gems, so taking some time to enjoy them is definitely one of the best things to do in Paris. Check out our post on the top gardens and parks in Paris for more options.
5. Take a Trip To the Château de Versailles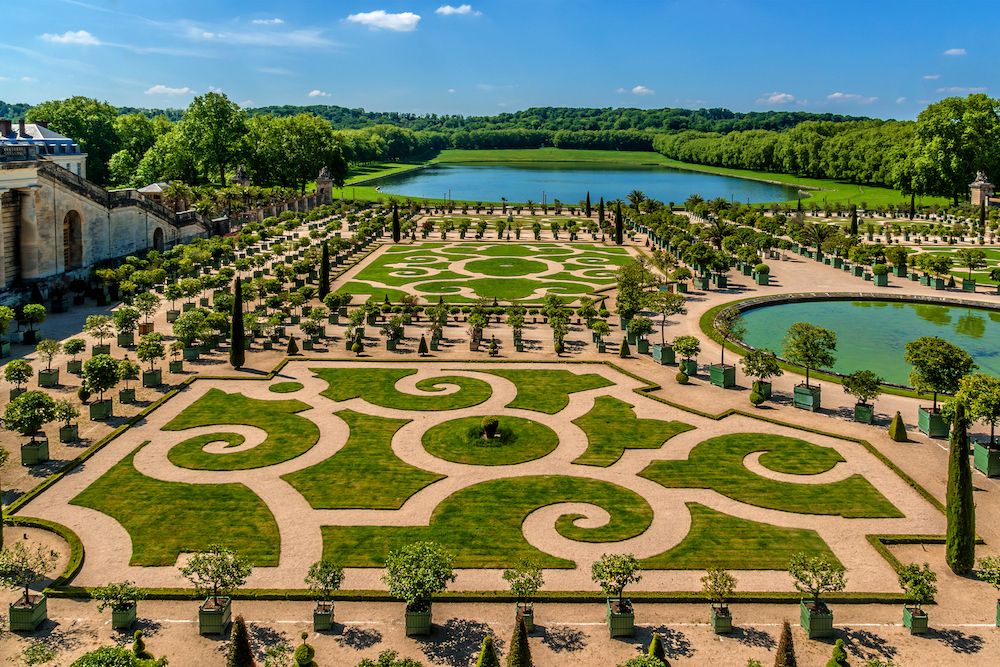 The Palace of Versailles is undoubtedly one of Paris' most visited attractions for good reason. While revolutionaries might have ousted the last kings and queens of France, we're glad they left this magnificent piece of architecture unscathed.
Retrace the footsteps of historical figures like Marie Antoinette and admire the grandeur of the former royal palace. In the Hall of Mirrors, beautiful chandeliers reflect in over 300 mirrors.
When you visit the palace, make sure you visit the enchanting Gardens of Versailles. The meticulously-manicured gardens occupy a total area of almost 2,000 acres. Destinations like Versailles are brimming with history, gossip, and stories.
Check out our Versailles small group tour for a great tour at a great price. The line at Versailles is also crazy long for at least eight months of the year, so you'll appreciate the skip-the-line access. See our posts on the top things to see in Versailles and how to visit Versailles for more inspiration.
Not ready to book a tour? Find out if a Versailles tour is worth it.
4. Walk Through Montmartre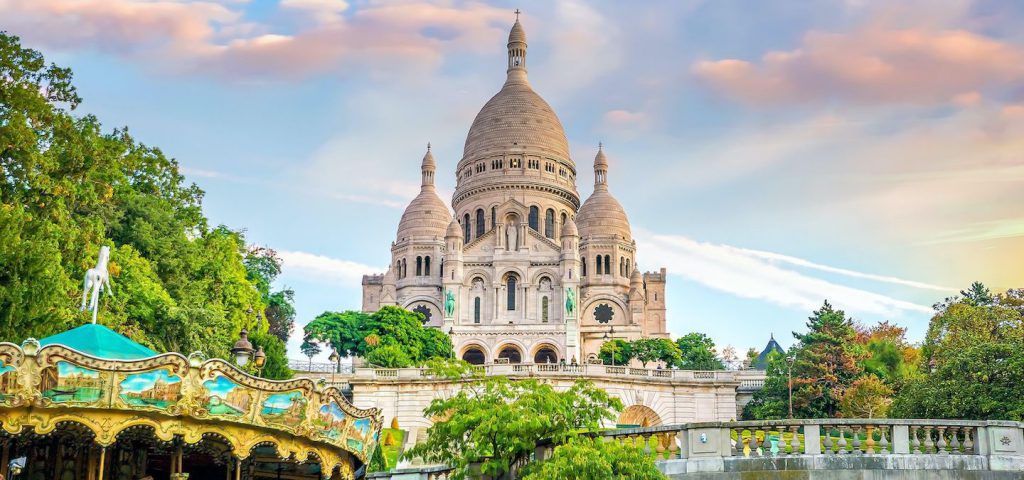 Sometimes described as a village because of its winding streets and small-town feel, Montmartre is a neighborhood in Paris perched on a hilltop in the northern part of the city. Make sure you pay a visit to the Sacre Coeur Basilica, an often-overlooked religious monument.
Rather than mapping out every detail of your visit, get off at a nearby metro station (Anvers or Abbesses) and wander your way through the streets of Montmartre. This is the best way to get a feel for this charming neighborhood. Our Paris in a Day tour covers Montmartre as well as Notre Dame, the Louvre, and the Eiffel Tower.
Not ready to book a tour? Check out our best Paris tours to take and why.
3. Join a Food Tour in Paris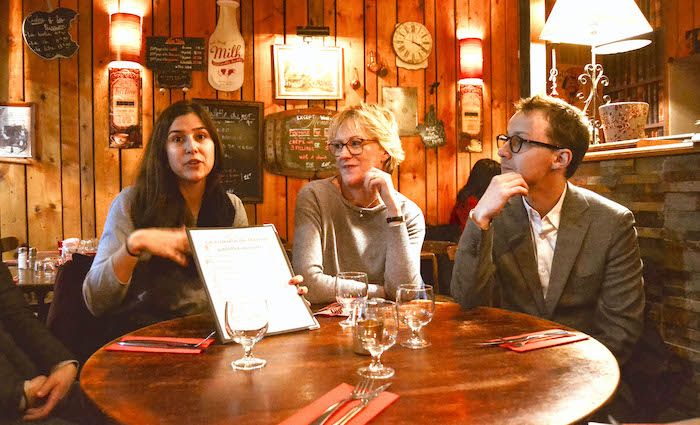 Paris is one place where you should definitely indulge in local cuisine. You might have heard people say that bread tastes better in France, and it's not a myth. Food is the key to every culture and the French believe they know the key to food.
Their belief may or may not be true, but their passion for the culinary arts is unmistakable and definitely admirable. You can witness this for yourself in many ways, but we believe the best way is to join a food tour—and ours is the best!
Why? We have tested many food tours in Paris and most did not enter a single restaurant. Our food tour goes to 4 or more locations and includes a sit-down dinner, crepes (salty), and a wine and cheese bar, which is really cool! Not to mention it's in the trendy Le Marais district of Paris! Take a look at out our Le Marais food tour in Paris. Also, check out our article on the best Patisserie in Paris.
Not ready to book a tour? Check out our Paris Guide for more resources.
2. Stroll through a Parisian Food Market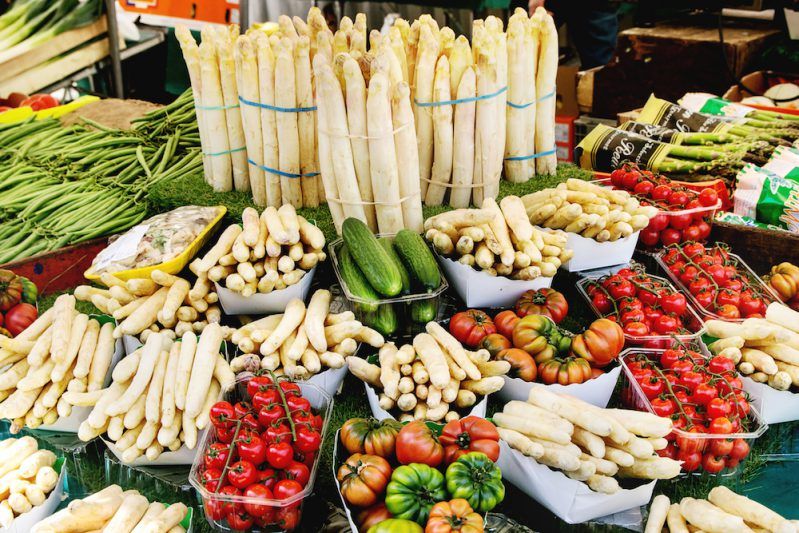 One of the best things to do in Paris is to take in some of the local culture by visiting a neighborhood market. Located in the upper Marais neighborhood, the Marché des Enfants Rouges is Paris' oldest covered market.
If an outdoor market seems more up your alley, visit the Marché d'Aligre in the 12th arrondissement. This bustling market offers pretty much anything you can think of, and behind the market, there are multiple specialty food stores that are fun to explore.
While our Le Marais food tour does not go to a vegetable market, it does take you through most of the quintessential French dishes. Oysters, cheese, crepes, a hot entry, and more! Wine and champagne included!
1. Watch the Eiffel Tower Twinkle at Night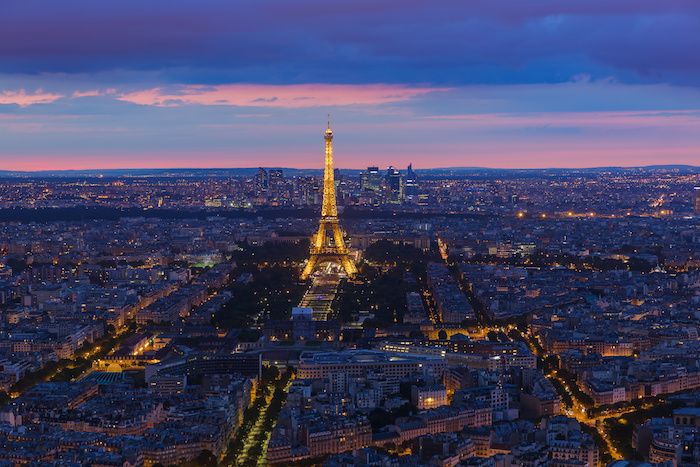 Pretty much everyone will plan to see the Eiffel Tower at some point during their trip to Paris. And while it might seem obvious that the Eiffel Tower lights up at night, did you know that every evening the Eiffel Tower twinkles for five minutes every hour on the hour?
It's a magical sight, and it's even better when you're standing close to the tower. The time the 'twinkling' starts depends on the time of year you're visiting, since it begins after sundown.
You'll hear exclamations of "ooh!" and "ah!" when the twinkling begins—it will take your breath away! We also run tours of the Eiffel Tower with a Siene river cruise included.
Top 10 Paris Attractions
Planning your first visit to Paris? If so, start with these top 10 attractions and legendary sightseeing destinations.
These are the historical, cultural, and famous places everyone associates with Paris – the top sites to see in Paris for many visitors.
Don't feel you need to see all of them in one visit, especially you are here for just a few days. Several, such as the soaring Eiffel Tower, the gorgeous Seine River, the monumental Arc de Triomphe, and even the gleaming white Sacre Coeur set high on a hilltop, are part of the Paris skyline and easy to spot from many places in the city, whether or not you actually visit.
But do take time to stroll through an iconic neighborhood such as the Latin Quarter or Montmartre. Relax in the beautiful Luxembourg Garden. Take sunset cruise along the Seine.
Spend a few moments admiring Notre Dame Cathedral. Sadly, you can now view only the exterior due to the tragic 2019 fire. However, if restoration efforts continue on schedule, at least a small part of the magnificent cathedral may be open to the public by 2024. Many of the cathedral's priceless treasures, such as the stunning 13th century South and North Rose Windows, escaped serious damage. You'll be able to see them again someday.
And plan a visit to at least one of the most famous Paris museums and experience their masterpieces in person. See the Mona Lisa and Venus de Milo at the Louvre, Van Gogh's Starry Night at the Orsay, or cutting-edge contemporary art at Pompidou.
Finally, save some time to see other less famous and even "hidden" attractions in Paris, even if it means skipping some of the places on this page. You can always visit on your next trip to Paris, and meanwhile, you'll have a variety of wonderful memories.
Because as Ernest Hemingway famously said, " . . . wherever you go for the rest of your life it stays with you, for Paris is a moveable feast."
Top photo: Sacre-Coeur Basilica in Paris's Montmartre neighborhood
1. Eiffel Tower (Tour Eiffel)
The Eiffel Tower seen from a Seine River cruise boat
Soaring high above the Paris landscape, the Eiffel Tower symbolizes Paris – and gives you spectacular city views from three levels. For many visitors, going to the highest level of the Eiffel Tower tops their "essential sites to see in Paris, France" list, and for good reason.
Although you can see the famous landmark from many points in the city, nothing beats the thrill of going up to the observation platforms and watching the Paris landscape get smaller and smaller below you.
Just want to view this famous Paris attraction? A Seine River cruise gives you the perfect way to see it plus lots of other famous monuments and museums located on the riverside.
More to Enjoy: Restaurants and a champagne bar, a seasonal ice skating rink during some years, fascinating views through the transparent floor on the 1st level.
Paris Discovery Tip: Crowds at the Eiffel Tower can be massive and waiting in line to get tickets can take up to 4 hours or more during peak months – but if you plan in advance, you can breeze past the regular line.
More Ways to See the Eiffel Tower
2. Louvre Museum (Musée du Louvre)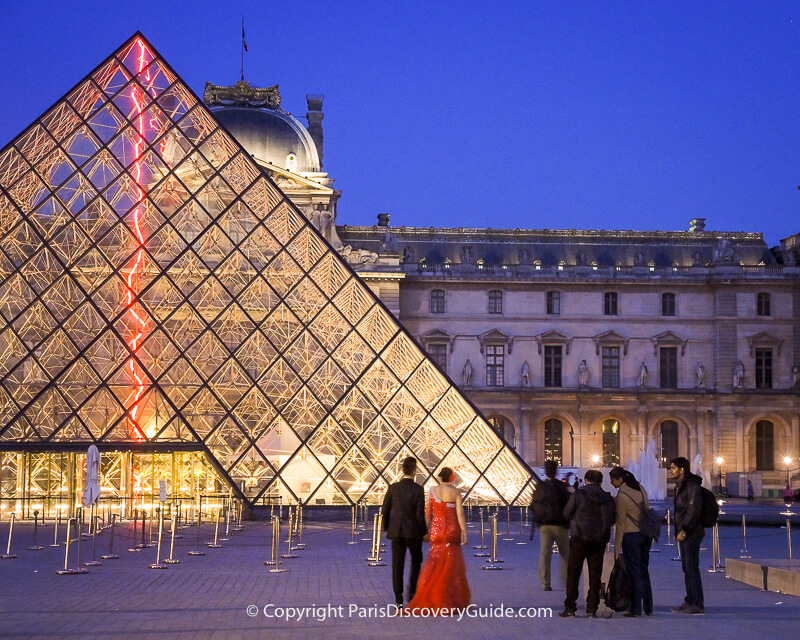 Glass pyramid at the Louvre at night
The enormous Louvre Museum receives over 10 million visitors a year, making it the world's most visited museum and a top attraction in the part of the 1st arrondissement known as "Royal Paris."
Much of this popularity stems from the Louvre's three uber-famous masterworks, Leonardo di Vinci's Mona Lisa and two famous Greek statues, Venus de Milo and the Winged Victory of Samothrace (also known as the Winged Nike – yes, the inspiration for the popular athletic shoe brand!)
But the Louvre offers you so much more to see, including a magnificent Egyptian collection complete with mummies, gallery after gallery of European paintings from the Middle Ages to the mid-19th century, and dazzling rooms of exquisite furniture, tapestries, and ornamental objects.
Outside, 20th century glass pyramids by I M Pei and a reflecting pool contrast with the ornate Renaissance architecture of the former royal palace.
More to Enjoy: At basement level, you can view excavations of the original 12th century fortress that once stood in the Louvre's Paris location.
Paris Discovery Tip: Due to massive crowds of visitors, you'll need a strategy to get the most out of your visit to this museum, but don't worry – you have excellent options ranging from book-ahead priority tickets to guided tours.
3. Versailles Palace
Versaille Palace's Hall of Mirrors
With more than 700 rooms, Versailles Palace is one of the largest in the world. Famous for its royal occupants from King Louis XIV to Marie-Antoinette, the glittering Hall of Mirrors, lavishly decorated rooms, and priceless art, Versailles Palace gives you an unforgettable glimpse of royal life when you visit. You can easily spend much or all of a day here.
More to Enjoy: Magnificent gardens filled with statues, fountains, flowers, tree allées, and walking paths.
Paris Discovery Tip: Versailles attracts huge numbers of visitors, and slow security check lines before you enter mean a 2-4 hour wait in line during most months of the year. Skip the line tickets and attractions passes won't save you from every delay: you still have to go through security, although those lines ususally move quickly.
So here's our "insiders'" tip and strong recommendation: choose a guided tour if you want to save time. Why? Guided tours get to access a separate, much faster security line.
Choose one of these excellent guided tours and avoid the long wait in line:
– Experience the lavish palace and gardens enjoyed by French kings and queens, including Marie Antoinette as an expert guide shows you the famous Hall of Mirrors, State Apartments, King's Bedroom, and more. Find out more – A guide meets you at a designated spot in Paris, escorts you on the RER train to Versailles, and takes you through the guided tour direct entrance to avoid the lines. After lunch (on your own, or add on a gourmet 3-course lunch with wine when you book), you'll visit the Petit Trianon, Marie Antoinette's personal domain and her quaint country "village." After your tour, you'll take the direct train back to Paris. – You'll travel with a guide in an air-conditioned luxury coach from Paris to Versailles, where you'll quickly pass through the guided tour security. In addition to giving you a tour of Versailles Palace and its most important rooms, your guide will also take you through the Grand and Petit Trianon, the two smaller castles the French royalty usually prefered to spend their time. You'll have a wonderful lunch at an onsite restaurant, and will have plenty of time to stroll through the magnificent gardens.
Want to risk Versailles without a skip the line ticket? For example, if you plan to come after most people have entered – for example, mid-afternoon – lines usually move much faster. In that case, you can save money by getting the Versailles Palace & Gardens Full Access Ticket, which comes with an audio guide. "Full access" means you also get entrance to Marie Antoinette's Petit Trianon palace and her "Hamlet" village, which are worth seeing. But if you're really short on time, you can save about 3 dollars with a Palace and Gardens-Only ticket.
4. Latin Quarter (Quartier Latin)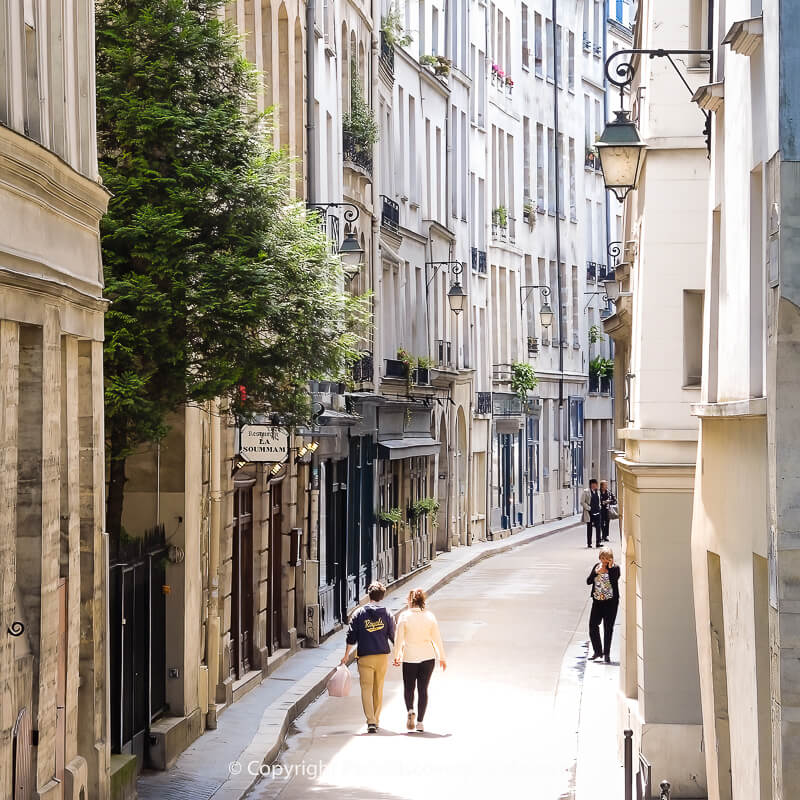 Quiet street in Paris's Latin Quarter
To experience an older Paris, spend some time discovering the charms of the Latin Quarter.
First settled by Romans in the 1st century, this famous Left Bank neighborhood has long attracted bohemians, scholars, and political protest. Look closely, and you'll see traces of medieval Paris in the narrow, winding streets and older buildings.
Have a drink at the brasseries along Boulevard Saint Germain where Hemingway, Sartre, and Camus hung out during the 1920s, visit the tombs of French heroes and intellectuals at the Pantheon, and gaze at the timeless beauty of Lady and the Unicorn tapestries at the Cluny Museum.
More to Enjoy: Explore the narrow winding side streets filled with old bookstores, tiny bistros, and quirky boutiques. Visit the beautiful old churches filled with artistic treasures, including Saint Julien le Pauvre, dating back to the Middle Ages. Go back even farther in time and visit a 1st century Roman arena, one of the Latin Quarter's "hidden treasures."
Paris Discovery Tip: Unless you love huge crowds, avoid pedestrian-only Rue de la Huchette.
5. Seine River – Beaches, Cruises, & More
Seine River – on the left is one end of the Louvre; on the right, you can see part of Ile de la Cité
The Seine River flows through central Paris, defining the city's Right Bank to the north and the Left Bank on the south. Île de la Cité, one of two small islands in the middle, is the historic heart of Paris with world-famous medieval masterpieces, hidden parks, and lovely 17th century enclaves.
You can enjoy the Seine in many different ways. Walk along the banks and admire the beautiful bridges. Check out les bouquinistes, the river-side booksellers along both sides of the Seine. Explore the Parc Rives de Seine, the riverside pedestrian-only promenade from Place de la Bastille to the Eiffel Tower.
Cruise up and down the river on a tour boat to see Paris's most beautiful historic buildings and bridges from a unique perspective. Dine and dance on a river-side barge. Cool off in a floating swimming pool.
Visit Les Berges, the recreational area along the river on the Left Bank – it especially comes alive in the summer.
More to Enjoy: From mid-July to mid-August, Paris Plages transforms the Right Bank plus other parts of the city into a sandy beach.
Paris Discovery Tip: From the Seine, cruise up through the 15th century Canal Saint-Martin and Canal de l'Ourcq through the newly-trendy northeast part of the city.
Popular Seine River Cruises
Notre Dame (Cathédrale Notre-Dame de Paris)
Notre Dame Cathedral viewed from the Left Bank of Paris before the fire
Built during the Middle Ages at the historic heart of Parison Île de la Cité, Notre Dame Cathedral embodies the splendors of Gothic architecture.
The devastating 2019 fire means you can no longer go inside to admire the hundreds of statues, sculptures, paintings, spectacular stained glass windows or climb up to the roof for closeup views of gorgoyles and sweeping city views. However, the ongoing repairs and restoration work is fascinating to see from the outside, plus you can also admire the high towers, flying buttresses, and other features from a safe distance. Best viewing location: Left Bank of the Seine River.
6. Montmartre and Sacré Coeur
Quiet lane in Montmartre, not far from Sacre Coeur Basilica
Once a separate village, Montmartre has been part of Paris since 1860 but its winding lanes, many trees, and picturesque hillsides still make it seem like a place apart.
You can stroll past the neighborhood's many cafes and cabarets, and imagine the artists, musicians, and writers who made it their home 100+ years ago when rents were cheap.
The most famous sight is the gleaming white Basilica of the Sacré Coeur, built in Italian Byzantine style and visible from most points in Paris.
Tourists often pack the areas around Sacré Coeur and the Moulin Rouge theater in Pigalle – but miss the most interesting parts of the neighborhood where you can find small art museums and parks, pedestrian-only lanes, and a couple of old-fashioned windmills.
More to Enjoy: Go inside Sacré Coeur to see the beautiful mosaics.
Paris Discovery Tip: If you're visiting in October, come to the harvest festival in Montmartre's still-producing vineyard
7. Musée d'Orsay
Statues and golden clock at the Orsay Museum
Occupying a former train station, Musée d'Orsay contains a magnificent collection of world-famous Impressionist and Post-Impressionist art.
Crowds pack the galleries holding the best-known masterpieces, especially those by Monet, Renoir, Cézanne, Gauguin, and Van Gogh, whose Starry Night painting attracts the largest crowds of all.
More to Enjoy: Sweeping views of Paris from the almost-hidden rooftop terrace.
Paris Discovery Tip: Unless you are visiting during the slow months of the winter, join a guided tour if you want to get a look at the most famous paintings unobstructed by massive crowds.
8. Arc de Triomphe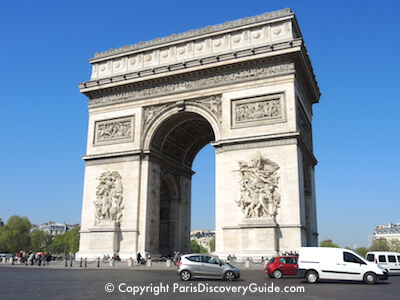 The massive Arc de Triomphe is one of the most recognizable Paris attractions, commissioned in 1806 by Napoleon to honor his army's victories across Europe, although he was exiled and dead by the time of its completion 30 years later.
The Arc de Triomphe is surrounded by a busy traffic rotary where 12 major streets, including the western end of Champs Élysées, converge. Although you can easily see it at a distance, you'll get the best views and experience when you're close to it.
Best Time to View: On the first Sunday (a.k.a. "car-free Sundays) of each month when Champs Élysées bans cars and becomes pedestrian-only.
More to Enjoy: Get a ticket and climb the stairs to the observation deck at the top for 360 degree views of Paris. At the base of the monument, visit the Tomb of the Unknown Soldier and eternal flame to honor the unidentified French soldiers killed in World Wars I and II. You can see its daily re-lighting every evening at 6:30pm. Elaborate statues and bas relief carvings depicting Napoleon's battles cover large portions of the monument.
Paris Discovery Tip: If you are in Paris on Armistice Day (November 11), Bastille Day (July 14), or New Year's Eve (December 31), don't miss the parades and celebrations on Champs Élysées that start at the Arc. The Paris Marathon in April also starts and ends at the Arc, and the Tour de France also ends there in July.
9. Pompidou Center (Centre Pompidou)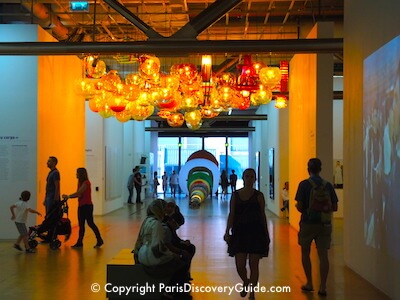 In a city filled with traditional architecture, Pompidou Center's edgy design featuring exterior walls of brightly colored tubes and exposed mechanical systems brought howls of derision when it first opened. Half a century later, the building's design by architects Renzo Piano and Richard Rogers still stands out in the cityscape.
But inside (get a skip the line ticket before you go to save time), revolving exhibitions of top-notch contemporary paintings, sculptures, and video and sound installations account for the museum's immense popularity.
More to Enjoy: A wonderful rooftop deck, reflecting pool, and restaurant overlooking the city
Paris Discovery Tip: After your visit, walk around to the back of Centre Pompidou's right side to see Stravinsky Fountain, named after the composer and filled with 16 water-spraying moving sculptures that represent his music. You can also see it if you look straight down from the rooftop deck.
10. Luxembourg Garden (Jardin du Luxembourg)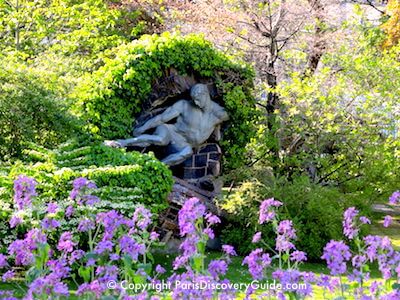 Towering chestnut trees, an expansive pool where children (and teens and adults) float toy sailboats, and many benches for sitting among lush flowers and beautiful statues make Luxembourg Garden the city's most popular park.
And with 448 other Paris parks and 2 forests to choose from, that's quite a distinction!
Despite the number of visitors, Luxembourg Garden seldom seems crowded because its 60 acres are divided into many distinctive areas.
More to Enjoy: A drink or lunch at the open-air cafe.
Paris Discovery Tip: If you are traveling with children, check out the pony rides and puppet theater. If you're not, snag one of the green metal chairs next to the reflecting pool at the Medici Fountain and enjoy a few tranquil moments of total relaxation.
More Top Paris Attractions to See & Explore
Rodin Museum (Musée Rodin)
Rodin's 'The Kiss' in the Musee Rodin – Photo (c) Patrick Tourneboeuf/OPPIC/Tendance Floue
Perhaps the most romantic museum in Paris because of its lush sculpture garden, location in a spectacular 18th century rococo mansion, and, of course, the sensual sculpture of two lovers in "The Kiss, the Rodin Museum gives you the opportunity to view the breadth and depth of French sculptor Auguste Rodin's boundary-breaking path from naturalism to modernism.
Plan to spend more time than you might expect in the beautifully designed garden, where where flowers bloom almost year-round, lime trees scent the air with their leaves, and masses of roses burst into a riot of color in May and June. That's where you'll see Rodin's monumental and evocative creations: "The Thinker," "Walking Man," "The Gates of Hell," to name only a few.
More to enjoy: The onsite cafe/restaurant.
Tickets: Get your ticket in advance, or use your Paris Museum Pass for admission.
The Paris Skyline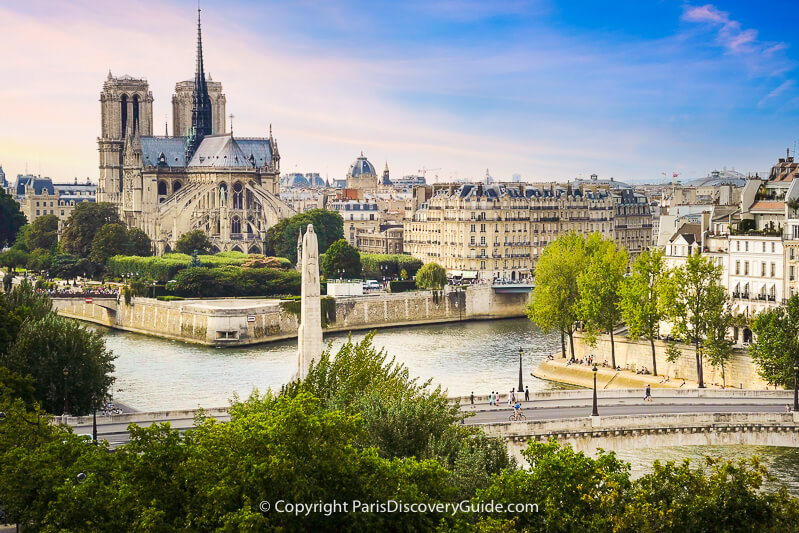 Skyline view of Notre Dame and its flying buttresses, spire, and towers before the 2019 fire
Iconic landmarks such as the Eiffel Tower, Sacre Coeur, and Notre Dame silhouetted against city rooftops and the sky make the Paris skyline one of the city's most memorable attractions. But what are the best places to see it?
Some, such as the viewing platforms on the Eiffel Tower itself and the rooftop terrace at the Arc de Triomphe, will not surprise you. But others fall squarely into the "insider secret" category – out-of-the-way places you may not discover on your own.
Père Lachaise Cemetery
Cobblestone paths at the cemetery
Père Lachaise Cemetery (Cimetière du Pere Lachaise) in eastern Paris may not be quite as famous as the Eiffel Tower or Arc de Triomphe but its celebrity graves, haunting statues, and photo-worthy cobblestone lanes make it a top Paris attraction.
Part burial ground and part beautifully landscaped garden, this "City of the Dead" is also similar to an open-air museum, with funerary sculptures of every size and shape imaginable: plump winged cherubs, macabre skulls flanked by what appear to be bat wings, scantily clad women sprawled across tombstones, disembodied heads of famous men.
But if you're like most first-time visitors here, you may be most fascinated by the graves of famous people buried here.
31 Best Places To Visit In Paris For A Dreamy Vacation In 2022!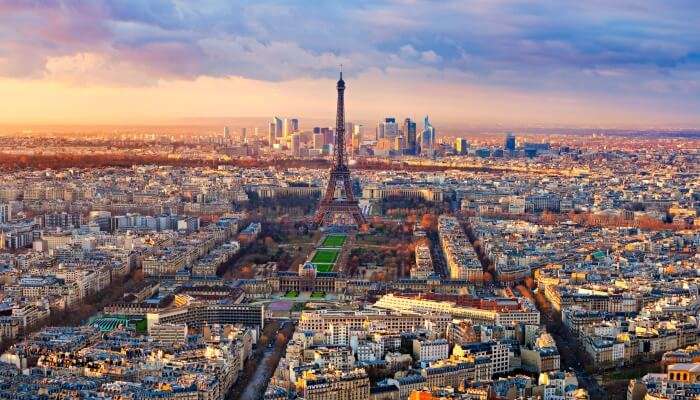 Paris is a picturesque dream destination. Spread over the banks of Seine River in Northern France, it stands out for being one of those glitzy metropolises of the world. Its cityscape sparkles with iconic architecture of historical monuments and vintage palaces, art museums, cathedrals, expansive landscaped gardens, and stylish shopping hubs. The fascinating points of interests, defining the timeless beauty of Paris, dazzle a frequent visitor as much as they amaze a first-timer. It is because of all these spectacular places to visit in Paris that it is considered to be one of the most beautiful places on the face of the planet. A visit to Paris can give you a whole new travel experience.
The iconic Eiffel Tower, the Louvre Art Museum, Notre-Dame Cathedral, the Paris Fashion Week, French Open Grand Slam and Tour de France are some of the extremely popular and exciting attractions that attract couples, families, historians and photographers to visit Paris from all over the world. These are the places that holds the true beauty and the glamour of the city. To put it in other words missing out one these places will make your trip to Paris an incomplete one.
Of all these sites and events, here is a list of 15 picture-perfect places to visit in Paris, France. Tourist spots, as you may call them, that will take your breath away and will stay etched in your memory till you visit them again!
31 Places To Visit In Paris, France
Paris is one destination that no traveller can resist visiting, be it for its fashion week, or simply roaming around in the flashy streets and the places to visit in Paris will be exciting if you are trying the various delicacies which will be an extraordinary experience in this city. Read on to know what all awaits you!
1. Eiffel Tower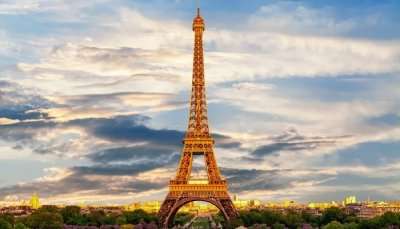 Among all the best places in Paris t he first thing that pops in our head when talking about the city, is the Eiffel Tower, one of the most popular places to go in Paris. Named after engineer Gustave Eiffel, Eiffel Tower is a lattice tower made of wrought iron and is considered to be the most important places to see in Paris. Built in 1889 as the main doorway to World Fair, it is now a cultural icon of not only Paris but entire France. The tallest structure in Paris – 1063 feet tall with 3 levels open for visitors – tops the list of must see tourist attractions in Paris. The first two floors have restaurants and shops while the top level boasts of the most magnificent and best bird's eye view of Paris.
This is a place that is worth visiting. This is a place where you can have a completely different experience. It is not only one of the topmost tourist attractions in the city but it also one of the most beautiful places in the whole world. Without visiting this place your Paris trip remains incomplete. Make sure that you have enough time while visiting this place.
Don't miss: A fabulous view of Paris from the transparent new first floor and second floor, Eiffel Tower Shops for souvenirs, and exotic dine and wine at Le 58 tour Eiffel and Le Jules Verne
Opening hours: Mid June to early September: 9 am to 12 midnight and Rest of the year: 9:30 am to 11:30 pm
Entry fee: Entry Fee to Eiffel tower for kids below 4 years is free. Rest of rates are as follows:
Lift Entrance upto 2nd Floor – INR 861 (€11,00) for adults, €8,50 for children (12-24) years, €4,00 for children ( 4-11) years, differently abled and French job seekers
Lift Entrance upto Top Floor – €17,00 for adults, €14,50 for children (12-24) years, €8,00 for children ( 4-11) years, differently abled and French job seekers
Stair Entrance upto 2nd Floor – €7,00 for adults, €50 for children (12-24) years, €3,00 for children ( 4-11) years, differently abled and French job seekers
2. The Louvre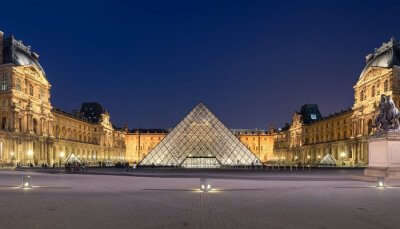 Situated in the heart of the city, Louvre is the most visited and most popular art museum and gallery in the entire world. It is also amongst the most beautiful places to visit in Paris. Spread over sprawling 21,000 hectares, this museum is located in a royal fort, also called the Louvre. The relics of the same are still visible in the basement area.
As one of the most crowded tourist places to see in Paris, this lavish and exotic museum is divided into several sections – Egyptian antiquities, oriental antiquities, Islamic art, Greek and Roman art, paintings, objects of art, sculptures of medieval period, and graphic art to name a few.
Don't miss: Leonardo da Vinci's Mona Lisa, Winged Victory of Samothrace, Michelangelo's Dying Slave, Lamassus, and Great Sphinx of Tanis
Opening hours: 9 am to 10: 30 pm on Wednesday and Friday and rest of the days from 9 am to 6 pm. It is closed on Tuesday.
Entry fee: €12
3. Notre Dame Cathedral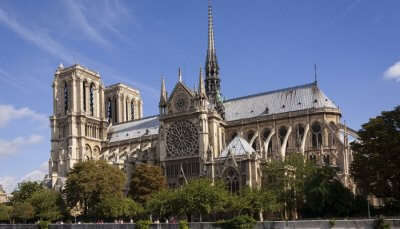 Notre Dame is a famous and beautiful Roman Catholic cathedral – one of the top places to visit in Paris. The Gothic style architecture, the amazing sculptures and gargoyles fascinate every traveler. Its beauty lies in its ruins and domed roof. f you want to witness the beautiful architecture in Paris then this the place to be. The place has a unique charm to itself which is simply hard to ignore. No wonder the place is treated as one of the most visited places in Paris.
Local guides reminisce and impart tales about different points of interests. Small shops and eateries in the neighborhood see heavy inflow of tourists, just because of traveler's piqued interest in the Cathedral. The place has a lot to offer so make sure that you are ready for a great experience at the Notre Dame Cathedral in Paris.
Don't miss: Superb architecture and wood carvings of internal décor, 'Parvis de Notre Dame'- the front court and statute of Bas Relief and Jeanne D'Arc (Joan of Arc)
Opening hours: 8 am to 6:45 pm
Entry fee: None
4. Arc De Triomphe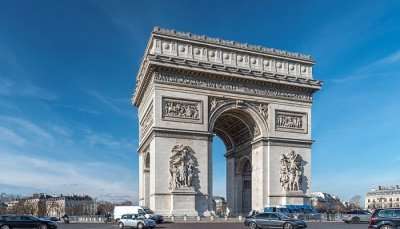 Built in the honor of imperial army in the 19th century, Arch of Triumph is an excellent structure and one of the famous places in Paris. The amazing sculptures, pillar carvings and engraved victory tales on the arc are the elements of beauty here. The beauty of the place lies in its beautiful architecture. It is guaranteed that you are sure to get mesmerized by the amazing architecture of the place. It is because of its a beautiful architecture that the place is so popular among the tourists. Throughout the year thousands of tourists visit the place. Make sure that you check the place on your list.
Don't miss: Tomb of Unknown Soldier of France and breath-taking view of Paris city from the panoramic terrace
Opening hours: April to September: 10 am to 11 pm and October to March: 10 am to 10:30 pm. It is closed on Monday.
Entry fee: € 8
5. Montmartre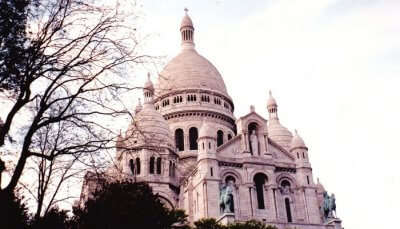 Montmartre is a hillock located north of Paris. Known for white-domed Basilica and the bustling Square of Tertre, this highland attracts plethora of tourists, thus qualifying as one of the best places to visit in Paris. This cross road always has painters and sculptors creating fascinating creations inspired by their surroundings. In fact, Montmartre has been an inspiration to many eminent artists like Claude Monet, Pablo Picasso, Vincent van Gogh and Amedeo Modigliani in the past. This is truly a paradise for all the art lovers out there. If you wish to witness beautiful artworks in the city of Paris then this is the place to be. Witness the great artwork around the place and get inspired by it.
Don't miss: Basilique du Sacré-Coeur, Musée du Montmartre, Place des Abbesses, Espace Dalí and Bateau-Lavoir: A Famous Artists' Atelier
Opening hours: May to September – 8:30 am to 8 pm and October to April – 9 am to 5:30 pm
Entry fee: None. Charges needs to be paid for audio and video guide.
6. Palace Of Versailles
Built as an emblem of French Supremacy, Palace of Versailles is one of the most popular world heritage and cool places to visit in Paris. This gigantic and awesome structure boasts of landscaped gardens, exotic décor, amazing terrace and charming display of artwork of the Renaissance era. This amazing place as listed as a World Heritage Site for 30 years. This is also considered to be one of the greatest achievements of the 17th French art. The palace today contains over 2,300 rooms each of which is designed in a unique way. The magnificence of the palace is truly hard to ignore.
Don't miss: Hall of Mirrors, Museum of the History of France, Garden, Queen's Chamber, Chapelle, Royale, The Grand Trianon and Musical Fountain Shows
Opening hours: 9 am to 6:30 pm
Entry fee: €18 or €25 on the days of the Musical Fountains and Garden shows
7. Palais Garnier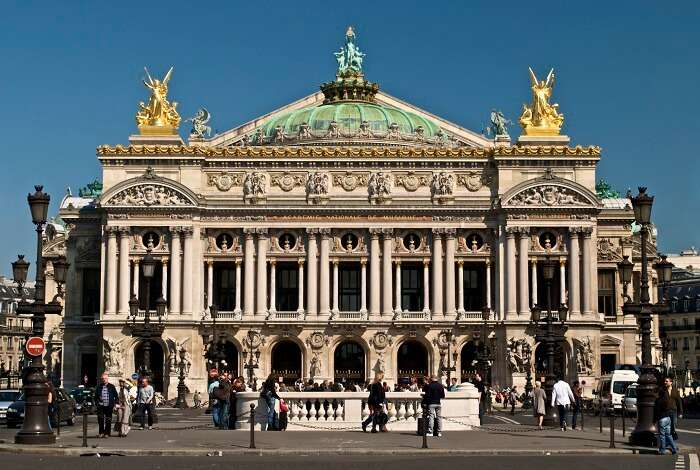 Palais Garnier is an age old opera house in Paris, formerly known as Salle des Capucines. Often referred to as Opéra Garnier, this was the chief centre of Paris Opera – a famous group of opera artists in the city. Presently it mainly stages mesmerising ballet shows. The mesmerising and pretty wooden carvings, paintings and artwork displayed in main façade, stairway, stage fly tower, grand foyer and pavilions make it major Paris points of interest.
Don't miss: Salon du glacier, Foyers, Bassin de la Pythie, and Grand Escalier, The Auditorium, the library and any one of the magnificent ballet performances.
Opening hours: 10 am to 4.30 pm from September to June and 10 am to 5:30 pm from July to August
Entry fee: €9
8. Quartier Latin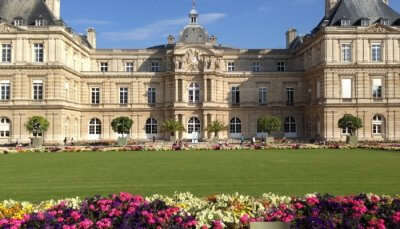 Located on the bank of Seine, Quartier Latin tops the list of must-see tourist attractions in Paris. It houses many renowned educational institutions like Ecole des Mines de Paris, Schola Cantorum, Ecole Polytechnique and Ecole Normale Superieure. Luxembourg Park is the private landscape garden surrounding the Senate House known as Palais du Luxembourg, known for picturesque fountains. The garden also hosts many sports championships including championship of France Tennis.
Don't miss: The beautifully landscaped garden, apple orchards, Medici fountain, the Orangerie and the Pavillon Davioud and bronze made miniature of Statue of Liberty
Opening hours: 7 am to 1 hour prior to sunset in summer and 8 am to 1 hour before sunset in winter.
Entry fee: None
9. Moulin Rouge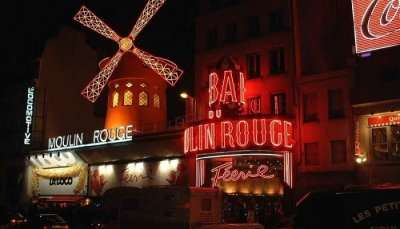 As the birthplace of French Cancan, Moulin Rouge is a vintage and classic cabaret venue, located at the base of Montmartre highland. Formerly a seat for courtship dance, Moulin Rouge now is a nicely decorated and extravagant cabaret house. And of course, one of the most fascinating Paris tourist places. The well illuminated building, sizzling music and romantic décor makes it one of the best places to go in Paris at night. Also, if you're looking for unusual places to visit in Paris, France, this might top some of the travelers' lists.
Don't miss: A superb and exhilarating cabaret performance.
Opening hours: 9 pm to 1 am
Entry fee: €9
10. Disneyland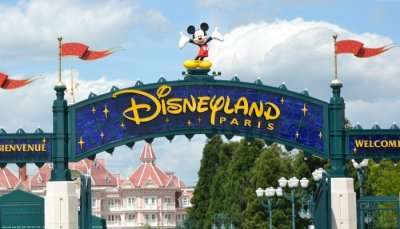 A vibrant, colourful, cheerful and always bustling amusement park – Disneyland is one of the immensely popular tourist destinations and best places to visit in Paris. Disneyland in Paris is not only popular among kids but also among adults.
Originally known as Euro Disney Resort, this one of the most famous places to visit in Paris is known for super fun rides, shows, animation movies, rallies and exciting moments of meeting your favourite characters. From exploring the Disney arcade, roaming in horse drawn street vehicles, discovering 'the little word' to visiting the princess pavilion or clicking with favourite characters like mickey or pooh- the list has it all. If you are looking forward to spend a fun-filled day with your kids in Paris then this is the place to be.
Don't miss: The galore of thrilling and super fun rides like Crush's Coaster, Buzz Lightyear Laser Blast, Autopia, Arcade Beat'em Disney Animation, Mad Hatter's Tea Cups, Dumbo the Flying Elephant and Orbitron , Disney parade and fireworks and crazy selfies with your favourite Disney character.
Opening hours: 10 am to 11 pm
Entry fee: Ticket for one day costs £36.00 for adults and £30.00 for kids. Besides daily tickets, there are annual passes and holiday packages. To know more click here.
11. Place De La Concorde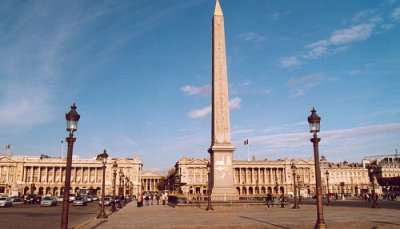 Place de la Concorde is the largest square in France built in honour of King Louis XV's recovery. This is considered as one of popular points of interest in Paris. Initially there was a statue of the king. But later the statute was replaced by a statute of freedom known as Liberté. Presently the square surrounding the statue of the king is a busy and bustling one decorated with fountains and other figures.
Don't miss: Luxor Obelisk, Fontaine des Mers and Fontaine des Fleuves
Opening hours: Throughout the day
Entry fee: None
12. Sainte-Chapelle
As a perfect and glorious example of Gothic style architecture, Sainte-Chapelle was the former residence of king of France. It is now a beautiful Chappelle with marvellous décor and display. A restored national historic monument, it is mostly visited by history enthusiasts and photographers, and is considered as one of the most charming places to visit in Paris. Today, the place is one of the most popular places to visit in the city. The Chappelle is known to house several Christian relics which includes the Christ's thorn acquired by Saint Louis. You can witness all of these precious possessions only at the Sainte Chapelle.
Don't miss: Christ's Crown of Thorns, Fragments of the Cross and the mind blowing décor of the Chappelle with colourful stained glass and wood carvings.
Opening hours: 9:30 am to 6 pm
Entry fee: €10
13. Centre Pompidou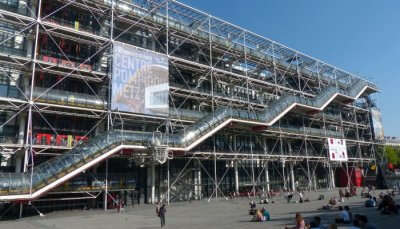 Located at the Beaubourg area, Centre Georges Pompidou is a fascinating and complex structure designed with superb intelligence and expertise. Also known as Pompidou Centrefv, this building houses a library, a museum and centre for music and acoustic research. It is also the venue for several renowned exhibitions of France, organised every year. The collection of vintage as well as contemporary art here is truly amazing.
Don't miss: Public information library and museum of modern art. Do not miss the enthralling sunrise and dusk at Georges- the rooftop bar and restaurant.
Opening hours: 11 am to 10 pm
Entry fee: €10
14. Musee D'Orsay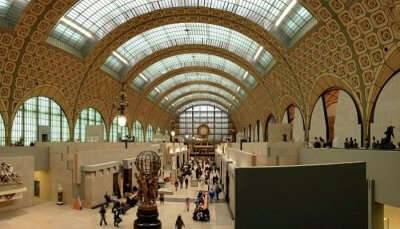 Musee d'Orsay is one of the most popular museums of Paris, displaying some magnificent artwork and sculptures. Paintings of eminent artists like Berthe Morisot, Jean Auguste Dominique Ingres, Eugène Carrière and Johan Barthold Jongkind etc are put up here for visitors. The place is a hot favourite amongst art enthusiasts, culture followers and history buffs. And truly one among the most famous tourist places in Paris.
Don't miss: Georges Seurat, The Circus, Auguste Renoir, Bal du Moulin de la Galette, Edgar Degas, Edouard Manet and Auguste Renoir.
Opening hours: 9:30 am to 6 pm on all days and till 9 pm on Thursday. The place is called on Mondays.
Entry fee: None
15. Sacre-Coeur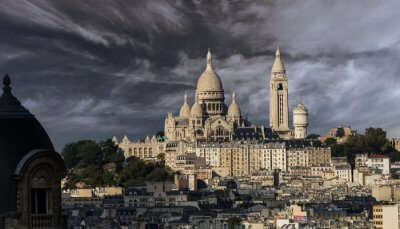 Popularly known as Sacré-Coeur Basilica, this is located on the upland of Montmartre and is one of the most gorgeous tourist places in Paris. Reflecting Romano-Byzantine features, this Basilica has immense spiritual significance. The portico, arches and walls show off nationalist themes while the garden area for meditation and fountain are perfect for solemn serenity and mental peace. Use of camera is strictly banned inside the basilica.
Don't miss: Roman-Byzantine style architecture, mosaic (read the largest mosaic in France) designed ceiling and 360-degree view of France from the top of the dome.
Opening hours: 6 am to 10:30 pm
Entry fee: €5
16. Tuileries Garden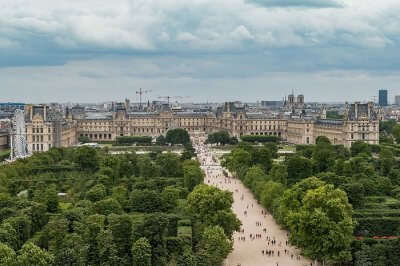 This is yet another place that is worth visiting in Paris. Located next to Louvre, this is a beautiful place to visit in the city. Majority of the visitors visit the garden to enjoy the afternoon sun while gazing at the French formal garden design. The garden has a beautiful view which is going to calm your mind. If you wish to spend some quality time with your loved ones then this is the place to be. The garden also has a small amusement park which is a perfect spot for you to enjoy with your kids. This place is ideal for travelers on vacation with their families. When in Paris, you must visit this wonderful place once.
Location: 113 Rue de Rivoli, 75001 Paris, France
Timings: 7 am to 9 pm
Things to do: You can have a lovely time in the garden or enjoy with your kids in the amusement park inside the garden.
17. Musée De L'Orangerie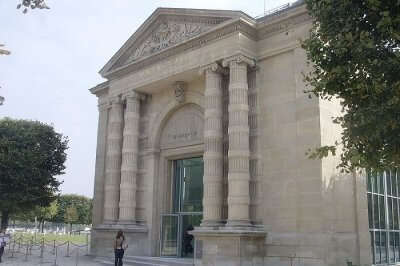 Image Source If you are an art lover then this is the ideal destination for you in the city of Paris. This impressionist art gallery is located in the west corner of the Tuileries Garden. The gallery is mainly known for hosting the eight water lilies murals by Monet. Other than that you can also enjoy viewing other masterpieces by famous artists like Picasso and Renoir. Art happens to be an important part of the French countryside and therefore, there is every need for you to visit this beautiful art gallery. Visiting Paris and not exploring any art gallery basically makes your trip an incomplete one. So make sure that you squeeze in some time to visit this wonderful art gallery in Paris.
Location: Jardin Tuileries, 75001 Paris, France
Timings: 9 am to 6 pm
Entry Fee: 9 Euros
18. Pantheon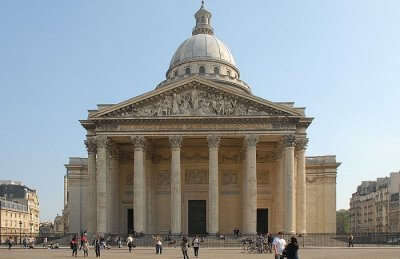 Located in the dynamic Latin Quarter houses is a crypt that contains the tombs of famous French figures. Tombs of Victor Hugo, Marie Curie and Voltaire are contained at this place. This is one of the most important places to visit in Paris. By visiting this place you also get to explore the surrounding of the Latin Quarter. Latin Quarter is basically a lively student neighborhood which is mainly known for bookstores, bistros and cheerful cafes. You can explore all of these by visiting this place.
Location: Paris, France
Things to do: Explore the place and the tombs. You can also enjoy some quality time at the numerous cafes and restaurants located in and around the area.
19. Jardin Du Luxembourg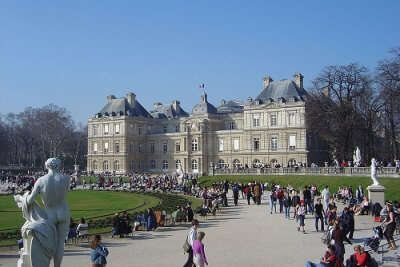 Located on the left bank of River Seine, the Luxembourg Park is a beautiful place to visit in Paris. The place has a charm of its own which never fails to impress its visitors. If you are a sucker of beautiful views then this is the place to be. The place is ideal for a family picnic. The lush green surroundings of the place are the best way to take a break from the busy life of the city. The serene beauty of the place is going to provide you with relief from the hustling and bustling city life. If you wish to spend a nice cozy afternoon with your loved ones then you can very well visit this place. Inside the park is the Palais du Luxembourg which too worth a visit. Overall, this is a great place to spend some quality time with your family.
Location: 75006 Paris, France
Timing: 7 am to one hour before sunset
Entry Fee: None
20. Saint Germain Des Pres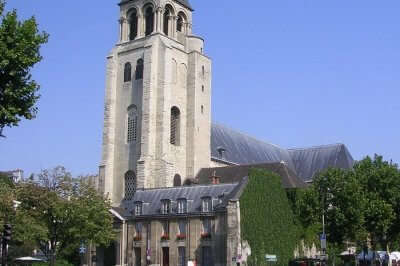 This place is too located along the River Seine. This Parisian neighborhood is mainly known for its galleries, upscale shops, trendy cafes, and restaurants. The place has a lot of things to offer. If you are to visit this place make sure that you spend a full day here. You can explore a lot of things in the area. You can enjoy a nice cozy time in one of the cafes or restaurants in the area after long hours of exploration. Visitors should also be informed that the place is also famous for it's thriving nightlife. So if you want to have a memorable night in Paris then this is the place to be. In short, this is one of the must-visit places in the city of Paris.
21. Musee Picasso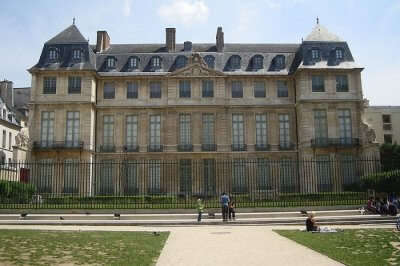 Musee Picasso or the Picasso Museum is one of the most visited museums in Paris. The main attraction of the museum lies in the fact that it houses more than 5000 works along with tens of thousands of archives pieces. All of these pieces are known to demonstrate the creative process of the Spanish cubist master Pablo Picasso. If you are an art lover and have always been admiring the work of Picasso then this is a must-visit place for you. You can also explore the different artworks of the artist. Starting from drawing to sculpture to engraving, you can view it all in here. The museum is known to have a unique collection of works of the great artist. If you wish to see the whole works of Pablo Picasso then this is the place to be. By visiting this place you also get to learn a lot about the artist as well.
Location: 5 Rue de Thoringy, 75003 Paris, France
Timings: 9:30 am to 6 pm
Entry Fee: 12.50 euros, entry is free on the first Sunday of every month.
22. Musee Rodin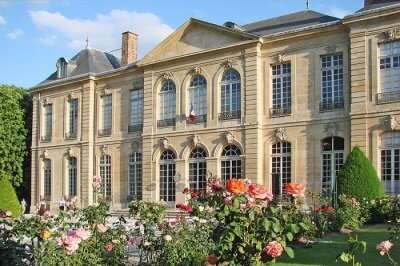 Located in central Paris, Musee Rodin is yet another must-visit museum in Paris. This particular museum is dedicated to the French sculptor Auguste Rodin. In the museum, you can witness some of his extraordinary works including The Kiss, The Thinker and The Gates of Hell. This is a place where you are guaranteed to get amazed by the works of the great sculptor. If you are someone who loves to appreciate art then this is the place for you. You can explore plenty of great works in the museum. This is a good way to learn about the art of sculpting in Paris.
Location: 77 Rue de Varenne, 75007 Paris, France
Timings: 10 am to 5:45 pm
Entry Fee: 12 Euros
23. Le Marais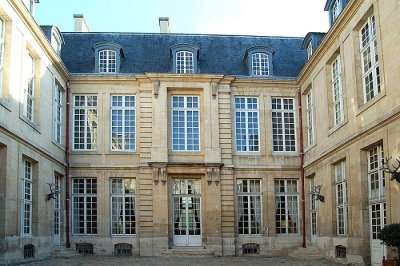 This is a place where you can explore plenty of things. The medieval streets of Le Marais are worth a visit. The place is filled with unique small shops, hip cafes, trendy galleries and restaurants. It can be said that this is a neighborhood of great interests where you can have a great time with your loved ones. This is actually a must –visit place for all the visitors. The place is known to have an Avant-garde reputation. If you want to spend a cozy afternoon in Paris then this is the ideal destination for you. So make sure that you don't skip out this place from your list.
Things to do: Enjoy the numerous shops and cafes located at the place.
24. Galeries Lafayette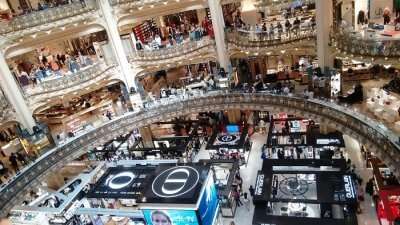 If you want to have the ultimate shopping experience in Paris then there is no other place that can be better than the Galeries Lafayette. The dazzling galleries of Lafayette feel nothing less than a paradise for the all the shopping lovers. The place is located in the posh Opera neighborhood. The grand department store is known to feature 3 blocks of buildings. This is the place where you can explore the shops of some of the top most brands in France. The big brands that you can explore include Hermes, Chanel and Louis Vuitton. Other than that you can also get other brands as well. You can also visit the last floor in order to have a great view of the city. In short, this is a place which is worth visiting in the city of Paris. If you want to have some luxury experience then this is the place to be.
Location: Boulevard Haussmann, Paris, France
Timings: 9:30 am to 8:30 pm
25. Catacombs Of Paris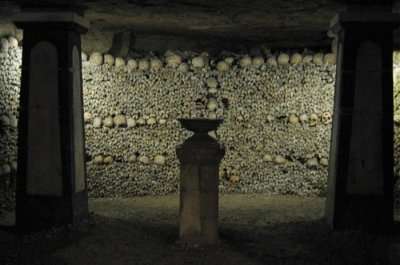 This is yet another world-famous destination to explore in Paris. The significance of the place lies in the fact that it holds a huge collection of bones and ossuaries under the city. The place was formed in the 18th century when the overpopulation of the cemeteries was a rising problem. More than 6 million people were moved to the ossuary. The place is really worth visiting. If you want to experience something unique on your trip then this is the place to visit. Here you can witness whole underground tunnels and caves filled with bones and skulls. This place is an ideal a spot for all the adventure lovers.
Location: 1 Avenue du Colonel Henri Rol-Tanguy, 75014 Paris, France
Timings: 10 am to 8:30 pm
26. Seine River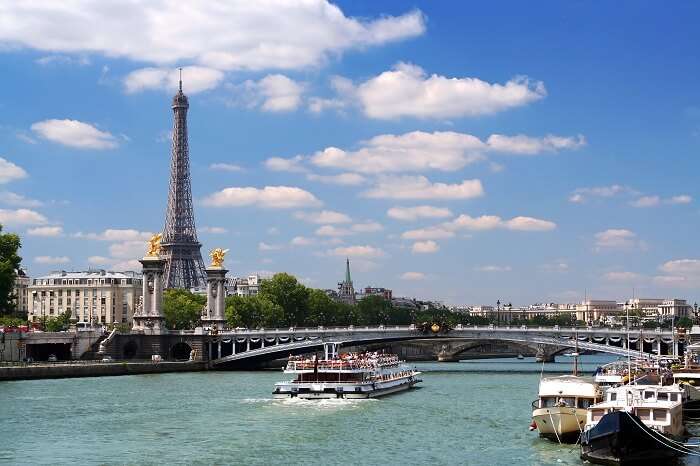 Amongst the most beautiful and popular places to visit in Paris, Seine River is also known as the heart of Paris. The river is 777 km long is the major source of water in the city. While there's not much to do at the river, there's definitely a lot to see around the banks of the river.
Timings: NA
Entry Fee: Free
27. Île De La Cité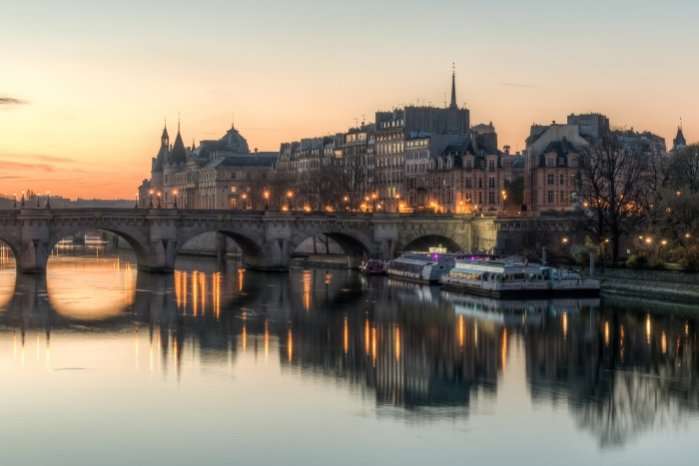 The very center of Paris, this island is one of the only two remaining isles in Paris. This is the place where the original Parisian tribes founded the city. There are only 981 residents in the area since only the northeast and western region of the island is inhabited. There are many canon's houses in the area, all developed by in 16th century. There is a memorial here for the people who were deported from Vichy to Nazi concentration camps during WW2- Mémorial des Martyrs de la Déportation.
Don't miss: Mémorial des Martyrs de la Déportation.
28. Musée Jacquemart-André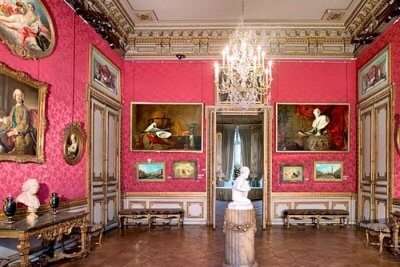 This museum, under the wing of Institut de France, is a privately-curated museum in the 8th arrondissement of Paris. The museum has 5 parts and was designed by the famous French architect, Henri Parent. Before being turned into a museum, it was the residence of Édouard André and his wife, a famous society painter, Nélie Jacquemart. They collected famous art pieces their entire lives and put them up here for the world to see.
Don't miss: Paintings by Sandro Botticelli, Jean-Baptiste-Siméon Chardin Neri di Bicci, Rembrandt, Pietro Perugino and many more.
Opening hours: 10 am–6 pm; Be here at least 30 mins before it shuts down.
Entry fee: Between € 7–11
29. Le Manoir De Paris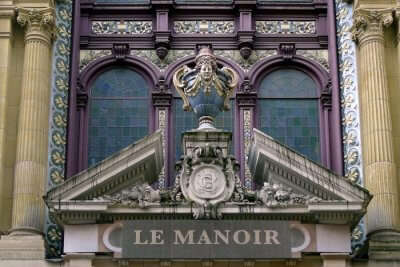 Image Source Do you like the idea of haunted houses? Then you will love Le Manoir de Paris. Spread around 1000m², it is one best places to visit in Paris at night. The 30 artists who work here bring 14 Parisian legends to life – most of which are based on facts. The 23 rooms offer stories of horror told in 5 levels of fearfulness that visitors can choose from. There are 3 animatronics, a rabid dog and a garish gargoyle added to the fleet of "horror" objects.
Don't miss: The dark night which is held on Halloween, Valentine's Day, Christmas and every Friday 13th
Opening hours: 6 pm to 10 pm; Open only on weekends. (Fri-Sun)
Entry fee: Adults 29€, 10 to 15 years old 20€ and Fast Pass at 37€
30. Louis Vuitton Foundation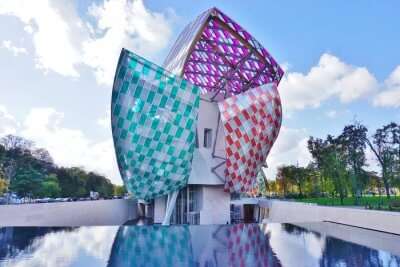 Owned by the LVMH group, the main aim of the Louis Vuitton Foundation is to promote art and culture. It is one of the places you have to visit in Paris, not only because of the fancy label but because of its incredible design as well. Situated on the Mahatma Gandhi Avenue in Paris, it is one of the places you should not miss out on when in Paris.
Don't miss: There are 11 galleries in the building, all of which are of different dimensions. You can also check out the huge auditorium that can seat about 350 people
Opening hours: 11am–8pm
Entry fee: € 2.00
31. Pont Alexandre III Bridge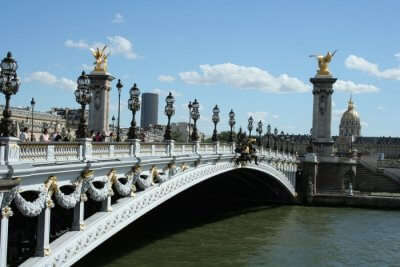 Touted as one of the most beautiful bridges in the entire world. It connects Champs-Élysées and Les Invalides and its foundation stone was laid in 1896. It was built for 1900 Exposition Universelle, the fair that saw the introduction of radio, escalators, talking films, and the world's most powerful microscope. Named after the Russian Tsar Alexander III, it commemorates the alliance of Russia and France in 1892. The Tzar was quite loved in France since he could speak French as fluently as a native.
Don't miss: The various statues sculpted on and around the bridge
So, what are you waiting for? Planning a trip to Paris is no longer a hassle for travelers all across the world! Why not treat your wanderlust for a thrilling holiday to this dreamy city too and indulge in the finest experience that this French capital has to offer!
Narrowing down your Paris attractions wish list can be tricky, with so many sights and so little time to see them. If our words aren't able to conjure up images in your head, watch our Paris travel video to get an up-close look at the architectural grandeur of the 'city of love'.
Disclaimer: TravelTriangle claims no credit for images featured on our blog site unless otherwise noted. All visual content is copyrighted to its respectful owners. We try to link back to original sources whenever possible. If you own rights to any of the images, and do not wish them to appear on TravelTriangle, please contact us and they will be promptly removed. We believe in providing proper attribution to the original author, artist or photographer.
Please Note: Any information published by TravelTriangle in any form of content is not intended to be a substitute for any kind of medical advice, and one must not take any action before consulting a professional medical expert of their own choice.
Frequently Asked Questions About Paris
What is the best place to visit in Paris?
Also known as the city of love, Paris is a place where you cannot select one beautiful place because the city is lined with several attractions. If you are planning to explore Paris on your next expedition then make sure that you visit The Louvre, Eiffel Tower, and Notre Dame Cathedral as they are some of the most beautiful places to visit in Paris.
How many days do you need in Paris?
Cities like Paris require at least three to five days to explore the main attractions and traverse the lanes of Paris. Apart from this, you can also hop on to clubs, restaurants, and coffee shops to live like Parisians.
How should I dress in Paris?
You should dress according to the weather so if it's sunny pack loose clothes with shades & sunscreen. If it is rainy weather then wear full sleeves clothes & carry an umbrella.
What is the cheapest month to fly to Paris?
If you want a budget trip to Paris then consider months like April, May, June, October, and early November to grab heavy discounts with less crowd on the streets of Paris.
Can you drink the tap water in Paris?
Yes, the tap water in Paris is totally safe to consume and you don't have to use the money to buy bottled water. So, the next time you go to Paris, feel free to drink the tap water.
Is tipping customary in Paris?
Tipping in hotels and restaurants is a common practice in Paris and porters expect a little tip for their efforts. So, make sure that you give tips at restaurants, hotels, and to your guides.
Is a taxi expensive in Paris?
One can't define if the taxi fares are cheap or costly in Paris. The rates are moderate including the taxi fare and tip.
What should I buy in Paris?
A trip to Paris is incomplete if you do not buy French Macarons, souvenirs, Baguette accessories, and many other things.
Source https://thetourguy.com/travel-blog/france/paris/the-best-things-to-do-in-paris/
Source https://www.parisdiscoveryguide.com/paris-attractions-top-10.html
Source https://traveltriangle.com/blog/places-to-visit-in-paris/