The five safest cities in South Africa
Similar to many cities around the world, there are no-go areas in most South African cities but many safe neighborhoods to live as well. Here's a guide to some of the safest cities in South Africa.
South Africa has become a popular relocation place for expats in recent years. 4.2 million international migrants moved to the country in 2019, more than anywhere else on the African continent.
But is South Africa safe to live? This is the question many ask. Like many other nations with growing urban cities, South Africa has its problem areas, but it also has some beautiful parts with very low crime rates.
This guide will look at some of the best cities in South Africa in terms of safety, as well as mentioning some areas to avoid. Sections include:
Problems facing South African cities
South Africa is a nation in transition and, as with all change, there is inevitable fallout. One of the main concerns in South Africa is safety and security; crime has risen in many areas in recent years.
One of the problems has been rising unemployment which has hit many cities. Unemployment in South Africa, having reduced significantly between 2002 and 2008, has risen since then from 22.4 to 28.2%.
Rising unemployment together with increasing population has caused poverty levels to rise. Over 30 million South African citizens (55.5% of the population) were measured as experiencing poverty in 2015.
Big cities such as Johannesburg, Durban and Cape Town have all witnessed a surge in poverty in recent years as more and more people migrate from rural areas in an effort to find jobs. The Eastern Cape, which includes the cities Port Elizabeth and East London, is the poorest area with 72.9% of residents in poverty.
However, there are many areas in South Africa that are prospering and have much lower crime levels. These cities may have certain neighborhoods to avoid. However, they include some of the safest and best places to live in South Africa.
Top five safest cities in South Africa
Cape Town
Cape Town has experienced a rise in crime in certain districts recently. However, it still boasts some of the most desirable neighborhoods and remains the safest major city in South Africa. It's an exciting, modern and diverse city that contains some of the best scenery on the planet, making it popular with expats young and old.
The inner city has been revamped, with much money spent on urban renewal to improve levels of safety and cleanliness. Slightly further out, areas such as the Atlantic Seaboard and the Southern Suburbs offer both safety and great quality of life. Violent crime tends to be concentrated in certain neighborhoods. In particular, around the Cape Flats district in the east of the city.
The Garden Route
This spectacular area that stretches between the Eastern and Western Capes is one of the nation's jewels. It is also one of the best places to live in South Africa. The Garden Route district is 200 km of coastline that runs from Mossel Bay to Storms River.
Very popular with tourists, the Garden Route also offers much to appeal to more permanent residents. Apart from the relaxing yet entertaining lifestyle, many of the towns along the Garden Route are some of the safest places in the region. There are many gated estates that offer superior security measures as well as spectacular views. The town of Knysna is one of South Africa's premier golfing locations. Meanwhile, Tsitsikamma offers natural delights including sandy beaches, rocky crags and luscious forests.
Port St John's
The Transkei Wild Coast is one of the last remaining untouched regions of incomparable beauty. Formerly a Bantustan, or black homeland, during the days of the apartheid regime, the Transkei has largely been forgotten by the powers that be.
Port St John's is situated on the Indian Ocean coastline at the mouth of the Umzimvubu river in the Eastern Cape. It offers a sleepy, sublime lifestyle for the growing family with plenty of good nearby amenities.
Although poverty and crime have been a problem in many Eastern Cape districts, this is one of the safer areas thanks largely to some good community programs which have improved local life. It is one of the South African precincts to have recorded fewer than 1,000 crimes in 2020 so far.
Cape St. Francis
This seaside village is nestled in between Port Elizabeth and Storms River at the end of the Garden Route. It is known as one of South Africa's best surfing locations. During the holidays it is a popular destination for local tourists because of its beaches, while out of season it is a pleasingly quiet commercial retreat. It has access to great amenities and facilities in nearby Port Elizabeth but offers a much safer and more peaceful environment than PE.
The West Coast
Situated around 100 km north of Cape Town, the west coast of South Africa is sparsely populated and peaceful, largely due to the fact that it is the dry and arid limb of the nation. The region is popular for drives and treks. Additionally, there are several small towns all the way up the west coast that are both delightful and safe. Yzerfontein, Churchhaven and St. Helena Bay are probably the pick of the bunch, with low crime levels and offering a gentle and secure way of life.
Cities in South Africa that are best avoided
South Africa has the dubious distinction of having five of its cities ranked among the ten most dangerous cities in the world, according to recent Numbeo data on resident experiences. These cities are:
Pretoria – northern city that is one of the country's three capitals, with a crime index of 81.78 and a safety index of 18.22, making it the second most dangerous city in the world after Caracas in Venezuela. Pretoria Central and Sunnyside are two of the worst areas for crime.
Pietermaritzburg – city in the KwaZulu-Natal province ranked the third most dangerous city. The Plessislaer precinct is the worst for crime.
Durban – largest city in KwaZulu-Natal, with a high murder rate and 5th on the Numbeo study. Durban Central has recorded over 13,000 crimes in 2020.
Johannesburg – South Africa's largest city, ranked 6th on the Numbeo study. Similar to Cape Town, the city has nice areas with high security but the neighborhoods around the city center have been plagued with violent crime.
Port Elizabeth – largest city on the Eastern Cape and the 10th most dangerous city according to the data.
Useful resources
Crime Stats SA – gives details on crime numbers in South African precincts
Numbeo Crime Index 2020 – global index of cities ranked according to levels of crime and safety
20 Safest Cities In The World (2022 Update)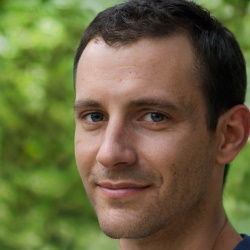 Note: This article's statistics come from third-party sources and do not represent the opinions of this website. Statistics may also vary in accuracy based on the country and locality's statistical recording practices.
The world has many worthwhile destinations to visit, live, study, and work, but it can be difficult to distinguish safe cities from the crime-ridden ones. Let's check out some of the safest cities across the globe, what they're like, and why they're so safe.

The 20 Safest Cities in The World: A Quick Look
1. Tokyo, Japan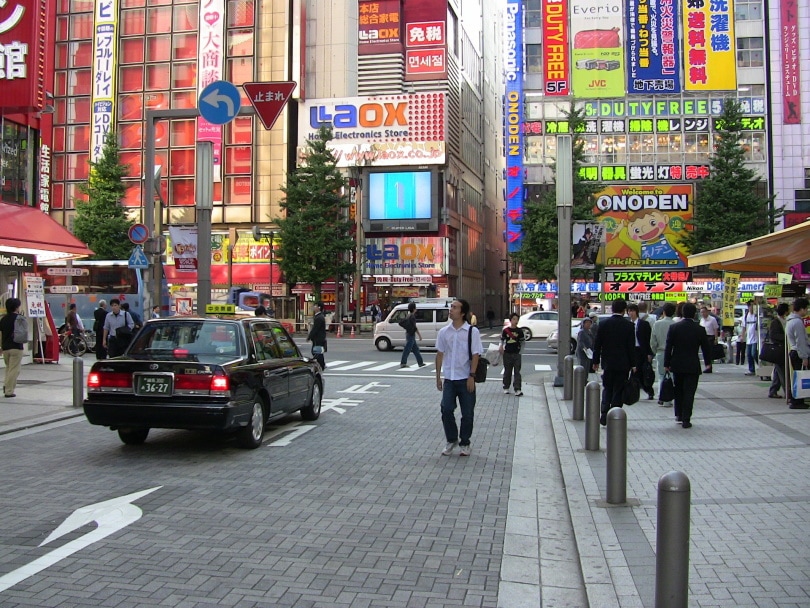 Image Credit: Pixabay
| | |
| --- | --- |
| Population | 13.9 million |
| Murder rate | 0.7 per 100k people |
| Average annual household income | 6 million yen ($51,955 USD) |
| Crime rate | 593 per 100k people |
The capital of the self-styled Land of the Rising Sun has more than 20 million people in its metropolitan area and boasts the highest GDP of any city in the world. Tokyo is famous for its shopping districts, robust public transportation, and a dizzying array of modern and ancient Japanese culture.
Tokyo continually ranks as one of the safest cities in the world, which is often attributed to its dedicated police force and a public focus on crime prevention that's nabbed Tokyo the highest rate of crimes solved in the world.
2. Abu Dhabi, United Arab Emirates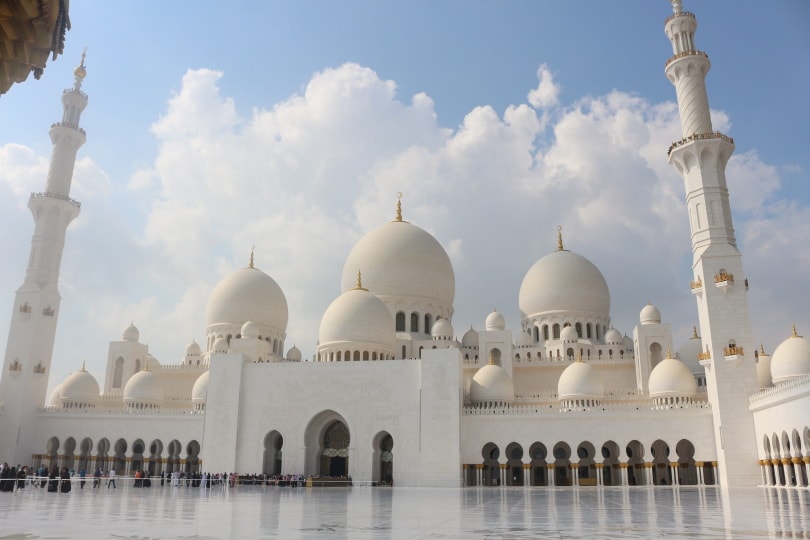 Image Credit: Piqsels
| | |
| --- | --- |
| Population | 13.9 million |
| Murder rate | 0.7 per 100k people |
| Average annual household income | 6 million yen ($51,955 USD) |
| Crime rate | 593 per 100k people |
Abu Dhabi commonly ranks as one of the richest cities in the world, with its citizens owning one-tenth of the world's oil supply. Also worth noting is the city's cutting-edge architecture and the timelessly elegant Sheik Zayed Grand Mosque.
Abu Dhabi continues to rank as one of the world's safest cities, thanks to its strict laws and well-funded law enforcement. The Middle East is often thought of as unsafe, but the UAE makes it a point to stay out of the region's conflicts. As a direct result, you see extremely safe cities like Dubai and Abu Dhabi.
3. Doha, Qatar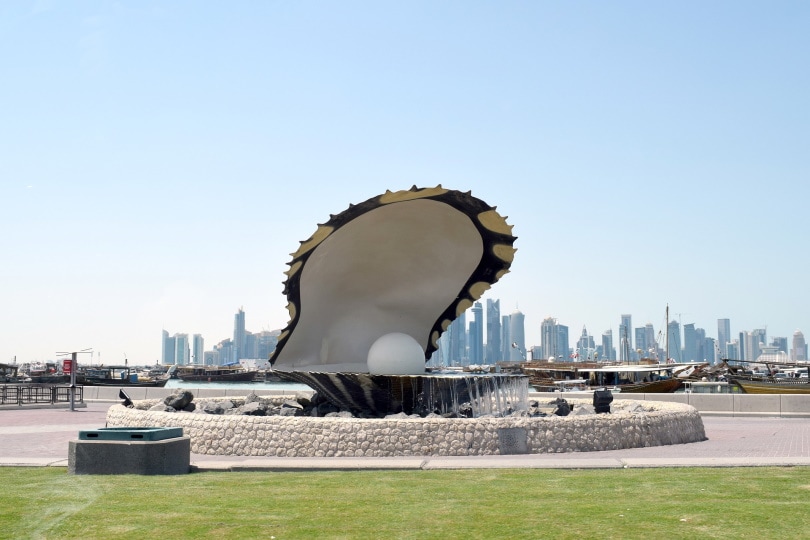 Image Credit: Pixabay
| | |
| --- | --- |
| Population | 2.3 million |
| Murder rate | 0.37 per 100k people |
| Average annual household income | 274,828 QAR ($75,481 USD) |
| Crime rate | 583 per 100k |
Doha is often overlooked in favor of glitzier cities like Abu Dhabi and Dubai, but the capital of Qatar is quickly growing to be known for its many mosques and museums. As far as Islamic art, there are few cities even in the Middle East that can match Doha.
Doha maintains a strong police force and most public places have police or security guards present. Harsh consequences for crime are commonplace and that is thought to be a big reason crime remains low in Doha.
4. Singapore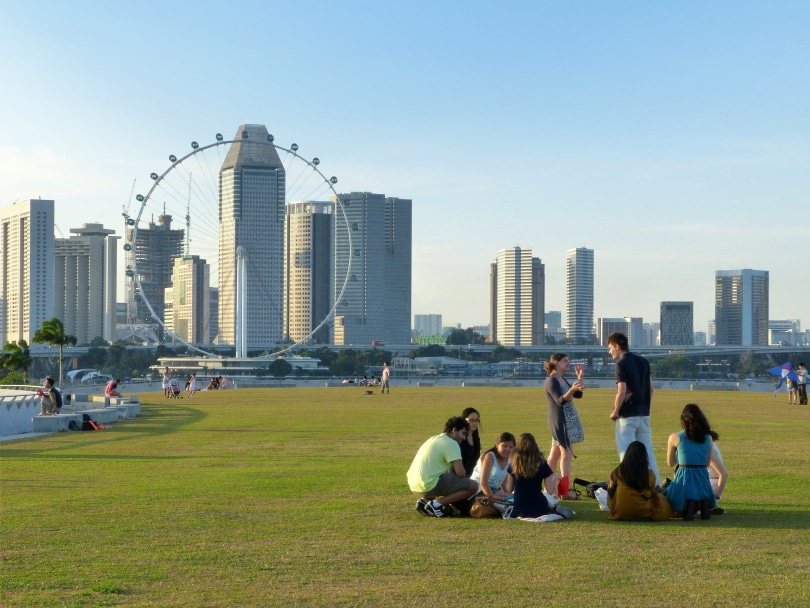 Image Credit: Piqsels
| | |
| --- | --- |
| Population | 5.6 million |
| Murder rate | 0.2 per 100k |
| Average annual household income | $93,167 SGD ($68,944 USD) |
| Crime rate | 658 per 100k people |
Singapore is a self-contained city-state packed into 64 different islands and has gained a reputation for being one of the cleanest cities on Earth. A bustling financial hub, Singapore is remarkable for its lush greenery and hodgepodge of Asian foods.
Most people probably know that chewing gum is illegal in Singapore, a symbol of the city's draconian stance on crime. This approach seems to work for them, though, because Singapore consistently ranks as one of the safest places to live and visit in the world.
5. Copenhagen, Denmark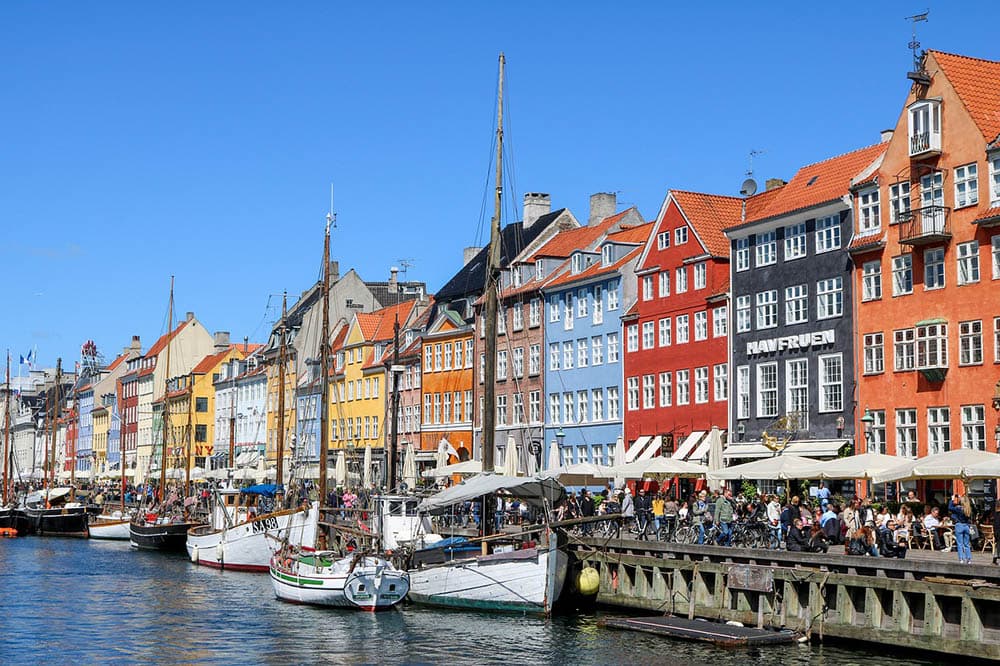 Image Credit: Medienservice, Pixabay
| | |
| --- | --- |
| Population | 799,033 |
| Murder rate | 0.8 per 100k people |
| Average annual household income | 606,602 DKK ($91,327 USD) |
| Crime rate | 408 per 100k |
Reputed to be the "happiest city in the world," the capital of Denmark is known across Europe for its many canals, spires, and strong cycling culture. Copenhagen is replete with Nordic architecture, museums, and the world-famous Tivoli Gardens amusement park.
Copenhagen has one of the most improved crime rates over the past decade, which its mayor attributes to a narrow wealth gap and strong social adhesion among residents. The fairy tale reputation appears to carry over to low crime rates, so good for them!
6. Zurich, Switzerland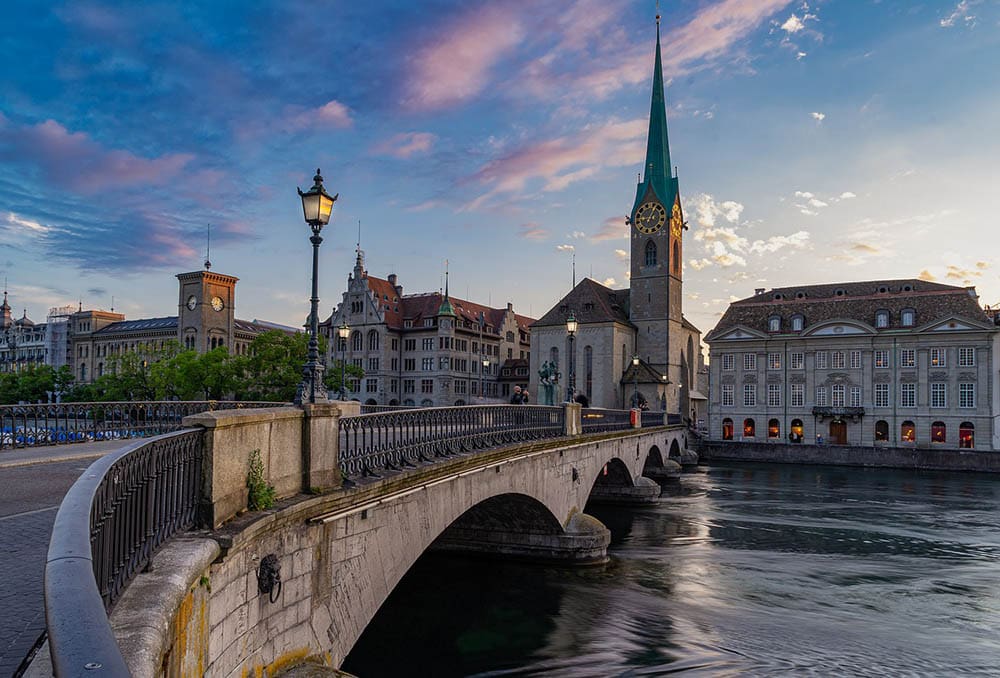 Image Credit: Sonyuser, Pixabay
| | |
| --- | --- |
| Population | 421,878 |
| Murder rate | 0.6 per 100k people |
| Average annual household income | 120,823 CHF ($130,437 USD) |
| Crime rate | 590 per 100k people |
Most people know Zurich as one of Europe's biggest financial centers and an expensive tourist destination, but it's also a cultural hub. The annual Street Parade, numerous top-notch museums, and nearby Swiss Alps continue to draw tourists from around the world every year.
As you might expect from a neutral-minded country, Zurich is a tranquil place to live or visit, and frequently ranks as one of the safest cities in Europe. Honestly, we would recommend watching out for adverse weather conditions more than criminals.
7. Amsterdam, The Netherlands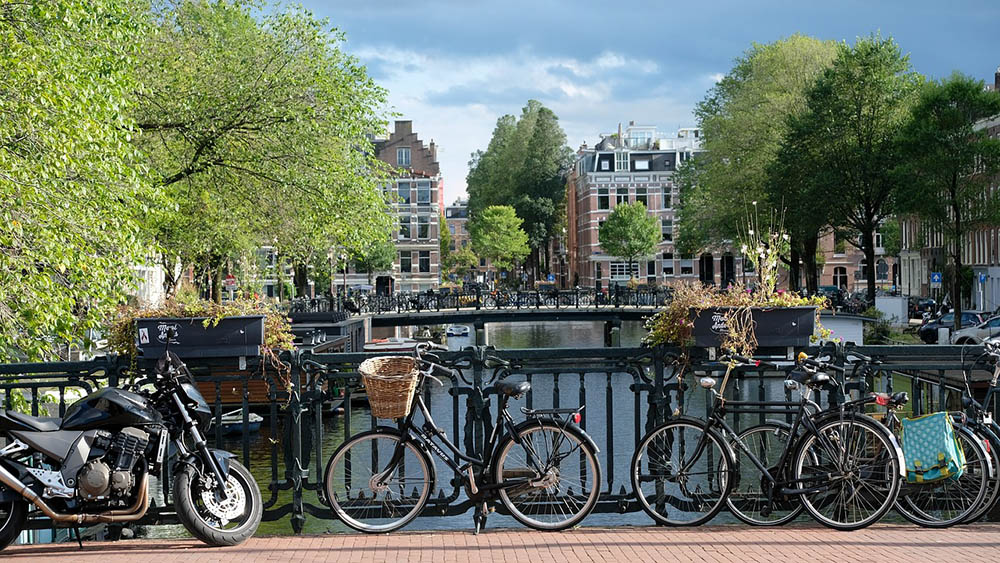 Image Credit: RalfGervink, Pixabay
| | |
| --- | --- |
| Population | 821,752 |
| Murder rate | 2 per 100k people |
| Average annual household income | €68,216 ($76,438 USD) |
| Crime rate | 590 per 100k |
The capital of the Netherlands, Amsterdam is renowned not only as a financial center but a rich and well-preserved cultural destination. With many canals, a strong cannabis culture, and landmarks like Anne Frank's house, Amsterdam is one of Europe's top tourist hotspots.
Although the infamous red-light district leads people to think the city isn't safe, Amsterdam has a largely friendly culture that discourages crime. Traffic accidents are low because cycling is prevalent, and violent crime is largely absent. As with many large cities, the worst tourists have to worry about here are crafty pickpockets.
8. Toronto, Canada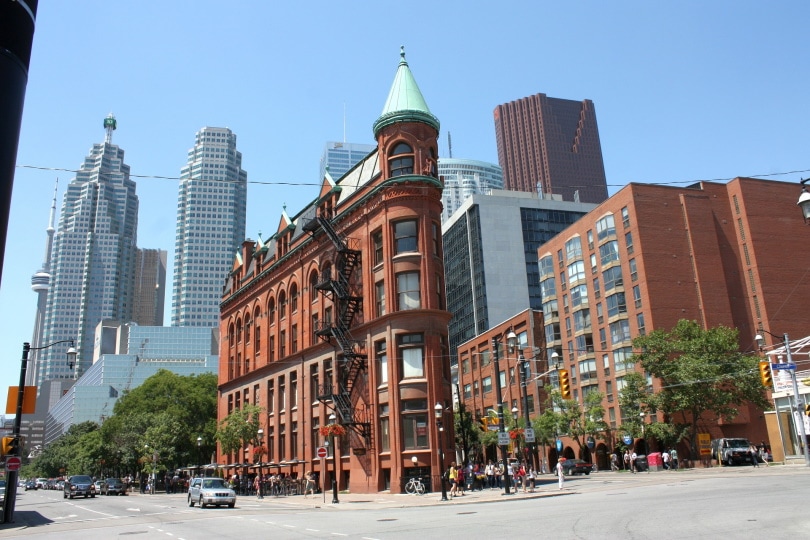 Image Credit: Pixabay
| | |
| --- | --- |
| Population | 2.9 million |
| Murder rate | 1.6 per 100k people |
| Average annual household income | $90,087 CAD ($70,841 USD) |
| Crime rate | 818 per 100k people |
Toronto is one of the most multicultural cities in the world, with some of the greatest diversity in cuisine and architecture worldwide. In addition to every type of museum imaginable, Toronto is home to the prestigious Toronto Film Festival as well as the Hockey Hall of Fame.
Although it has a murder rate nearly on par with New York City, Toronto remains one of the safest cities in North America, with much of its crime being gang-related. Residents of the city and tourists have little to fear, as people are out and about even in the wee hours of the morning.
9. Sydney, Australia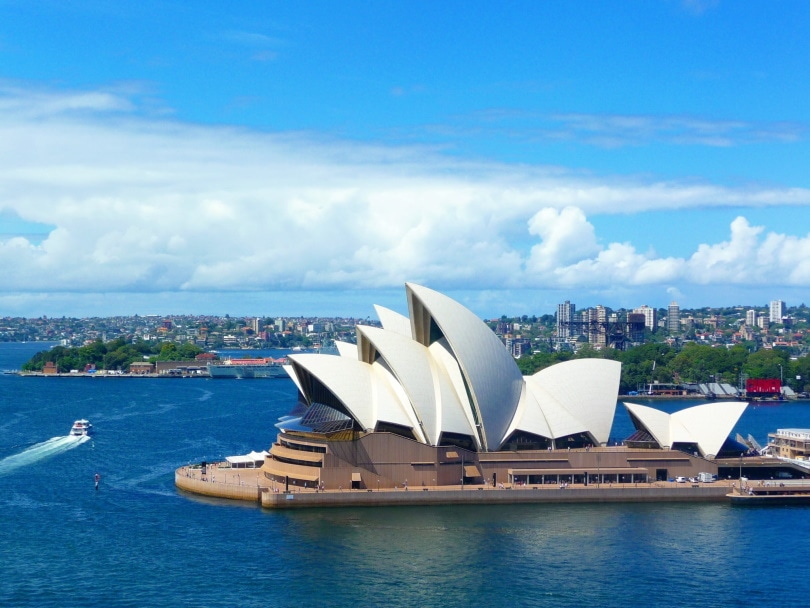 Image Credit: Piqsels
| | |
| --- | --- |
| Population | 5.3 million |
| Murder rate | 0.9 per 100k people |
| Average annual household income | $131,188 AUD ($92,108 USD) |
| Crime rate | 918 per 100k people |
Sydney is the largest and most populous city in Australia, with a picturesque blue harbor and some of the world's most recognizable landmarks: the Sydney Opera House and the Sydney Harbor Bridge. Once a penal colony of Great Britain, Sydney broke its chains and became the country's most cosmopolitan city.
Sydney often ranks as one of the world's safest cities, and gun-related crime is especially rare due to Australia's strict anti-gun laws. As with most major cities, all of the urban areas are very safe. Tourists should beware of a widespread drinking culture that can encourage them to imbibe more than they're used to, putting one at risk of robbery or pickpocketing.
10. Hong Kong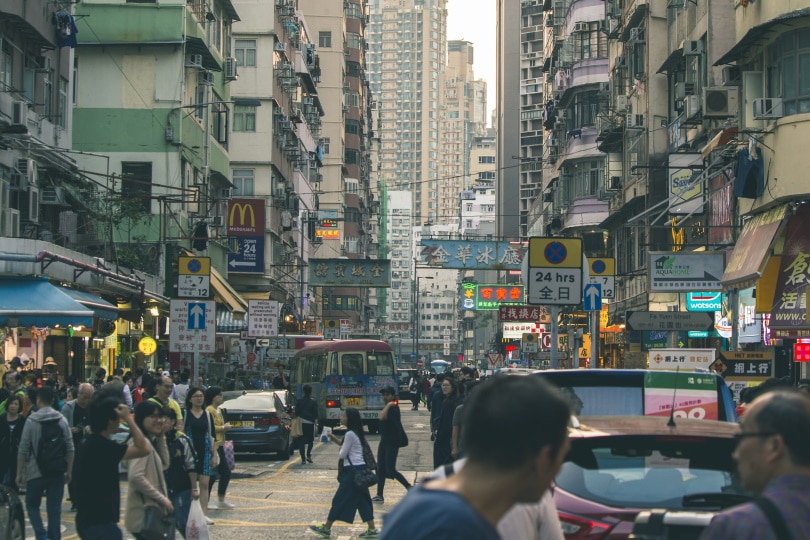 Image Credit: Piqsels
| | |
| --- | --- |
| Population | 7.5 million |
| Murder rate | 0.3 per 100k people |
| Average annual household income | $369,000 HKD ($47,311 USD) |
| Crime rate | 871 per 100k |
Hong Kong is one of the top international trade centers of the world and often calls itself the "world city of Asia" for its unique level of autonomy among Asian cities as well as its huge selection of street food and shopping destinations. Many popular fast-food chains from all over the world are also present there like Popeyes, KFC, Mcdonald's and many more. Worth mentioning is that Hong Kong has one of the most robust public transportation systems in the world, utilizing rails, buses, and ferries.
Although it's been in the news for social unrest recently, Hong Kong is actually pretty safe. Petty crime is unavoidable, but crimes against tourists are generally rare. Violent crime is especially rare and practically unheard of against tourists.
11. Barcelona, Spain
Image Credit: Pixabay
| | |
| --- | --- |
| Population | 1.6 million |
| Murder rate | 0.7 per 100k people |
| Average annual household income | €52,083 ($58,361 USD) |
| Crime rate | 430 per 100k |
Barcelona has it all: culture, Michelin-starred dining, sandy beaches, nightlife, and a world-class football team. Famous author Hans Christian Andersen once called Barcelona the "Paris of Spain," and its architecture has only grown since then! Barcelona is also one of Europe's largest biotech hubs.
Although it suffered a highly publicized crime wave in recent years, Barcelona is a very safe city for residents and tourists alike. Statistics and news seem to indicate that the majority of Barcelona's crime is concentrated in its historic Old Town (Ciutat Vella) area, so stay in the more urban areas and you're golden.
12. Seoul, South Korea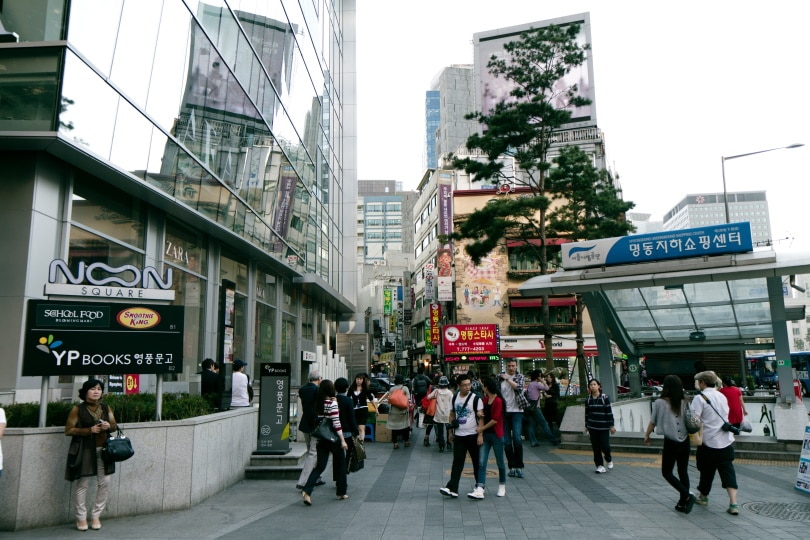 Image Credit: Piqsels
| | |
| --- | --- |
| Population | 9.7 million |
| Murder rate | 0.6 per 100k |
| Average annual household income | 52,319,423 KRW ($43,629 USD) |
| Crime rate | 2,015 per 100k people |
Seoul is a technological wonder home to many of Asia's cutting-edge tech companies, including Samsung, Hyundai, and LG. You can't forget about famous Korean cuisine, either, as staples like Korean BBQ and fried chicken enjoy huge popularity among both residents and tourists. If that's not enough, Seoul is also home to five huge palaces and the ever-popular entertainment genres of K-drama and K-pop.
Seoul has enjoyed low crime ever since its military presence grew after the Korean War, and 2 years of military service are mandatory for all men. This compulsory service is thought to strengthen a sense of national pride. Crime rates are lower than the U.S average, and about on par with European rates.
13. Osaka, Japan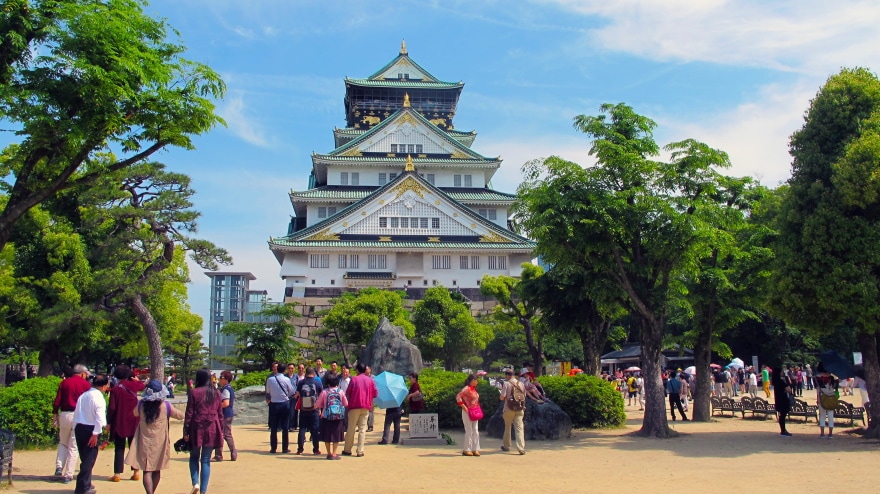 Image Credit: Piqsels
| | |
| --- | --- |
| Population | 2.7 million |
| Murder rate | 0.8 per 100k people |
| Average annual household income | 6,300,000 yen ($54,882 USD) |
| Crime rate | 1,711 per 100k people |
Osaka was once the capital of Japan and is still home to the country's oldest imperial palace. Other than its royal lineage, Osaka is famous for its street food, lively locals, and vibrant nightlife. Often overshadowed by Tokyo, Osaka is still very cosmopolitan and tourist-friendly compared to most Japanese cities.
Osaka has the highest murder rate in Japan, but that rate is still much lower than many other developed countries' most crime-ridden cities. That just goes to show that Japan's strict stance on petty crime does nip more serious crime in the bud.
14. Reykjavík, Iceland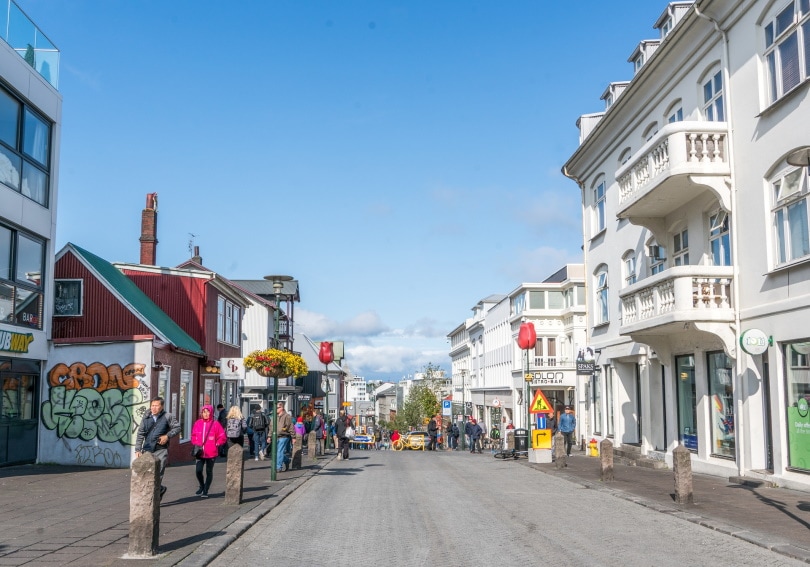 Image Credit: Pixabay
| | |
| --- | --- |
| Population | 122,853 |
| Murder rate | 0.3 per 100k people |
| Average annual household income | 7,952,557 ISK ($61,282 USD) |
| Crime rate | 890 per 100k people |
Reykjavík has the honor of being one of the smallest and least populous capital cities in the world and is also the most northern capital in the world. Reykjavík has all the usual tourist fare you'd find in any tourist destination, with the addition of numerous unique landscapes: waterfalls, hot springs, active volcanoes, and the Northern Lights are all just a stone's throw away.
Iceland is a historically safe country, and Reykjavík is no exception. If it helps put things in perspective, cops there don't even carry guns because crime is so rare. It's commonly speculated that cultural homogeneity is at least partly responsible for Iceland's low crime rates.
15. Dubai, United Arab Emirates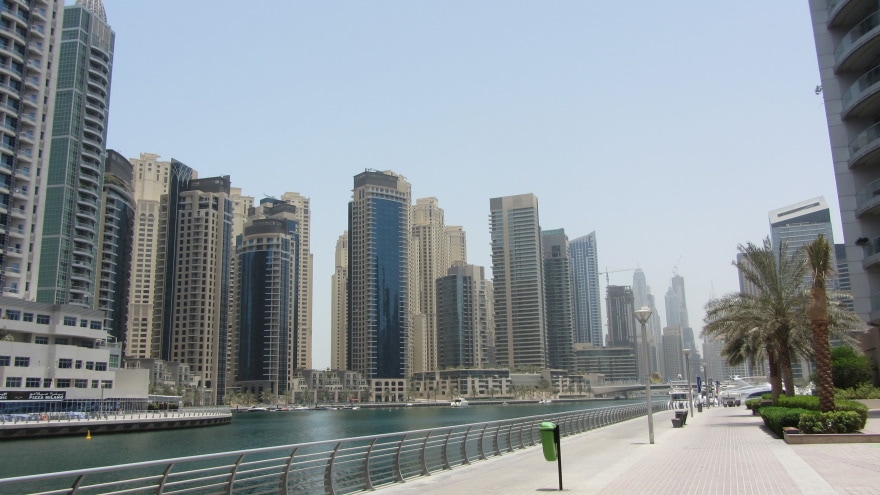 Image Credit: Piqsels
| | |
| --- | --- |
| Population | 3.6 million |
| Murder rate | 0.1 per 100k people |
| Average annual household income | 315,540 AED ($85,906 USD) |
| Crime rate | 32.5 per 100k people |
Another UAE city makes our list, this time the indulgent skyline of Dubai. This metropolis effortlessly blends the best aspects of modern cosmopolitan life with a uniquely Arabian panache. Dubai is well-known for its Burj Khalifa, the highest skyscraper in the world, but also for its extravagant shopping options that keep tourists coming year-round.
Dubai maintains one of the world's lowest crime rates through a heavy law enforcement presence in the city. Tourism is a big industry here, so you can encounter the same petty crime like pickpockets, but even that is rarer than in many other major cities.
16. Taipei, Taiwan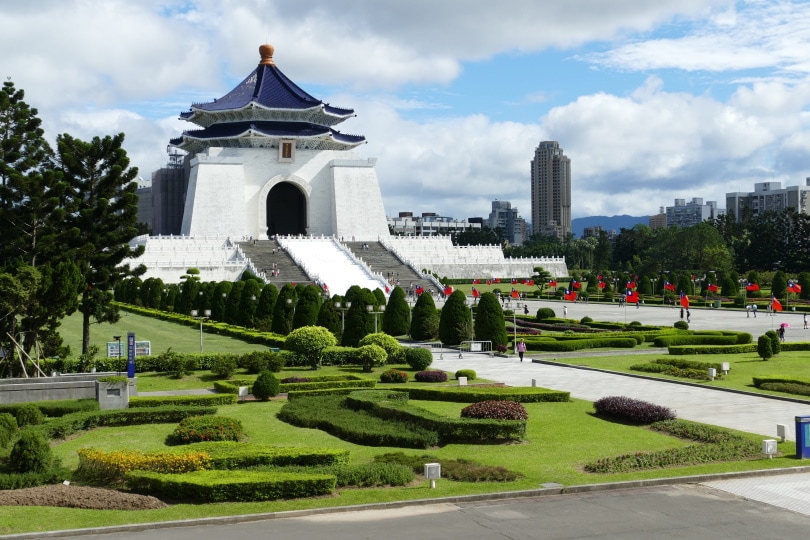 Image Credit: Piqsels
| | |
| --- | --- |
| Population | 2.6 million |
| Murder rate | 2.3 per 100k people |
| Average annual household income | 1,200,716 TWD ($43,128 USD) |
| Crime rate | 212 per 100k people |
Taipei is a historically important port city with a troubled past, but that hasn't stopped its wild growth. Chinese, Korean, Japanese, and even Western influences are apparent in the city's architecture and bustling energy. A heavy tech presence makes it one of the most modern cities across the globe.
Taiwan, in general, is notable for low crime rates, and this even carries over to its capital. Crime is much more scarce than other capitals and world cities, with stats comparable to Japan and other Southeastern Asian countries.
17. Melbourne, Australia
Image Credit: Pixabay
| | |
| --- | --- |
| Population | 5 million |
| Murder rate | 2.2 per 100k people |
| Average annual household income | $119,831 AUD ($85,907 USD) |
| Crime rate | 24,508 per 100k people |
Melbourne is one of Australia's jewels, styling itself the Sports Capital of the World. Other than sports, Melbourne boasts some of the most unique art museums, street art, and rich cuisine in Australia. It's also home to world-class scientific research facilities, so it's not all fine dining and art galleries!
Melbourne is regularly rated as one of the most livable cities in the world, not only for low crime, but for its strong public infrastructure, top-ranking universities, and plentiful jobs.
18. Stockholm, Sweden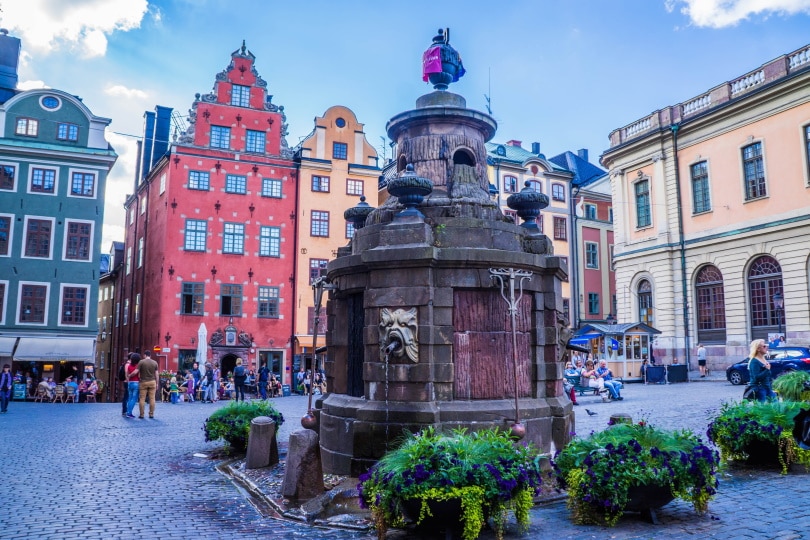 Image Credit: Piqsels
| | |
| --- | --- |
| Population | 975,551 |
| Murder rate | 4.7 per 100k people |
| Average annual household income | 663,222 SEK ($72,718 USD) |
| Crime rate | 19,700 per 100k people |
When most people think of Stockholm, the iconic city hall usually comes to mind, and perhaps the ABBA Museum. What most people don't know is that Stockholm is a huge melting pot of medieval architecture, a gorgeous waterfront, and modern industry. There are few Nordic countries as purely Scandinavian as Stockholm.
Stockholm is considered very safe among European countries for its well-lit streets, vigilant but not overbearing police, and a very strong public transportation system. Simply put, there are few shadows for criminals to hide, and the cops are close even if they find one.
19. Irvine, United States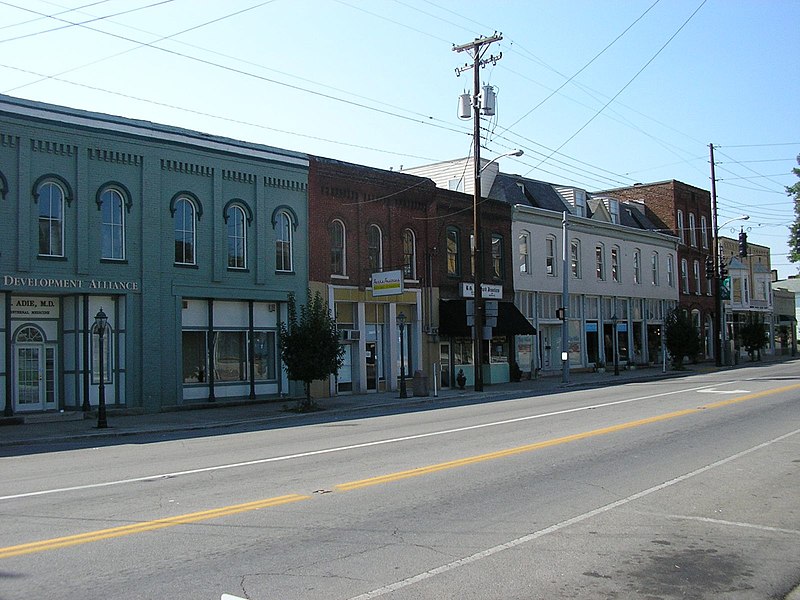 | | |
| --- | --- |
| Population | 273,157 |
| Murder rate | 0.3 per 100k people |
| Average annual household income | $67,743 USD |
| Crime rate | 1,370 per 100k people |
Irvine is a shockingly pristine master-planned city in California's southern heart, just an hour from either San Diego or Los Angeles. The city is extremely well-maintained, with tons of parks and outdoor attractions. The city is very education-first, and that studiousness is apparent among its affluent residents.
Irvine attributes much of its safety and low crime to a well-educated police force that cultivates a good relationship with both city leaders and the public. Police recruits are encouraged to be college-educated, which certainly doesn't hurt. Irvine consistently ranks as the safest town in the U.S among towns with similar populations.
20. Munich, Germany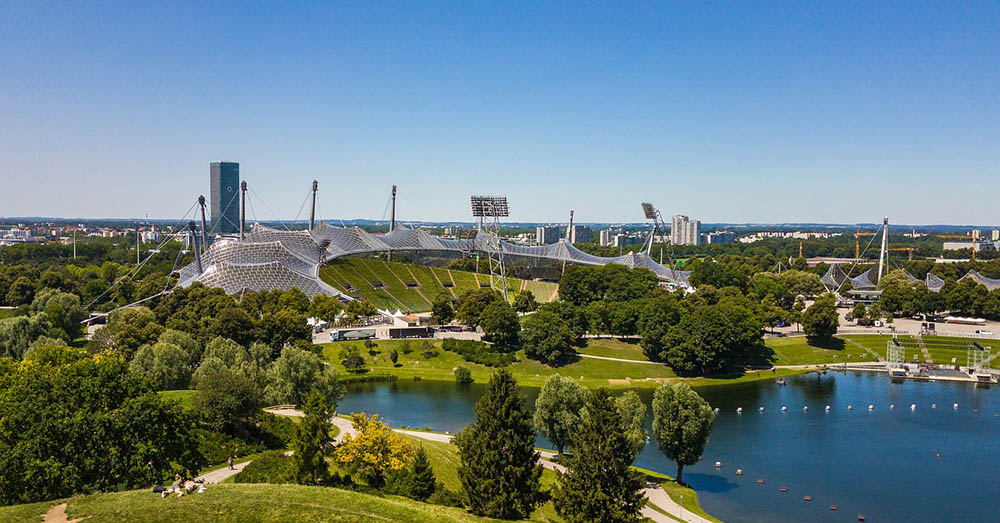 Image Credit: Divily, Pixabay
| | |
| --- | --- |
| Population | 1.5 million |
| Murder rate | 1 per 100k people |
| Average annual household income | €74,507 ($84,482 USD) |
| Crime rate | 4,291 per 100k people |
The home of Oktoberfest and the gargantuan 900-acre Englisch Garten, Munich mixes modern sensibilities with a distinctly German heritage. It may have skyscrapers like Berlin, but Munich is more interesting for its fairy-tale-style castles and charming medieval town squares. Among bustling cosmopolitan cities, Munich is a more whimsical and laidback destination.
While Germany is normally pretty safe, Munich is the single safest city in the country, with much less crime. Unlike many other cities, crime statistics show that even areas outside of the city proper enjoy low crime rates, so you're okay to enjoy a stroll through the greenery with your pets without being robbed or attacked.

How To Stay Safe Abroad
Traveling can be stressful, but it shouldn't be. Follow some of our most useful tips for staying safe when traveling abroad, even to these safe cities.
Always be mindful of local laws and how they may vary from where you're from. Singapore, for example, has a strict ban on chewing gum.
If you're indulging in a destination's nightlife, travel with at least one partner and try to not drink too much. Drunk tourists are a pickpocket's dream!
Always move confidently, like you know where you're going. Thieves and other unsavory people are more likely to try scamming and harassing tourists who appear lost.
Keep your passport and other important documents in a secure location, like a hotel safe. Be sure to change the safe's code, just in case.
Don't flash money around, and keep cash transactions to a minimum, if possible.
Avoid carrying valuable items while sightseeing, as sightseeing tourists are the top target for pickpockets.
Stick to well-lit areas, if possible, and try to travel in pairs or groups.
Learn the basics of the language. Basic phrases like, "thank you," "where is the bathroom?" and others make you appear more considerate than the average American tourist who doesn't speak a single word.

Conclusion
Traveling is one of the most rewarding experiences you can have, but staying safe is easier if you choose a destination with little crime. The cities on this list boast some of the lowest crime rates in the world, so consider them the next time you take a vacation.
10 of the Safest Places to Visit in Africa in 2022

By Heather Richardson
Heather Richardson is an award-winning travel writer, based in South Africa. She is interested in conservation stories, emerging destinations and adventure travel.
All travel comes with some risks, but many African countries are far safer than people might imagine. These are 10 of the safest places to visit in Africa:
1. Tanzania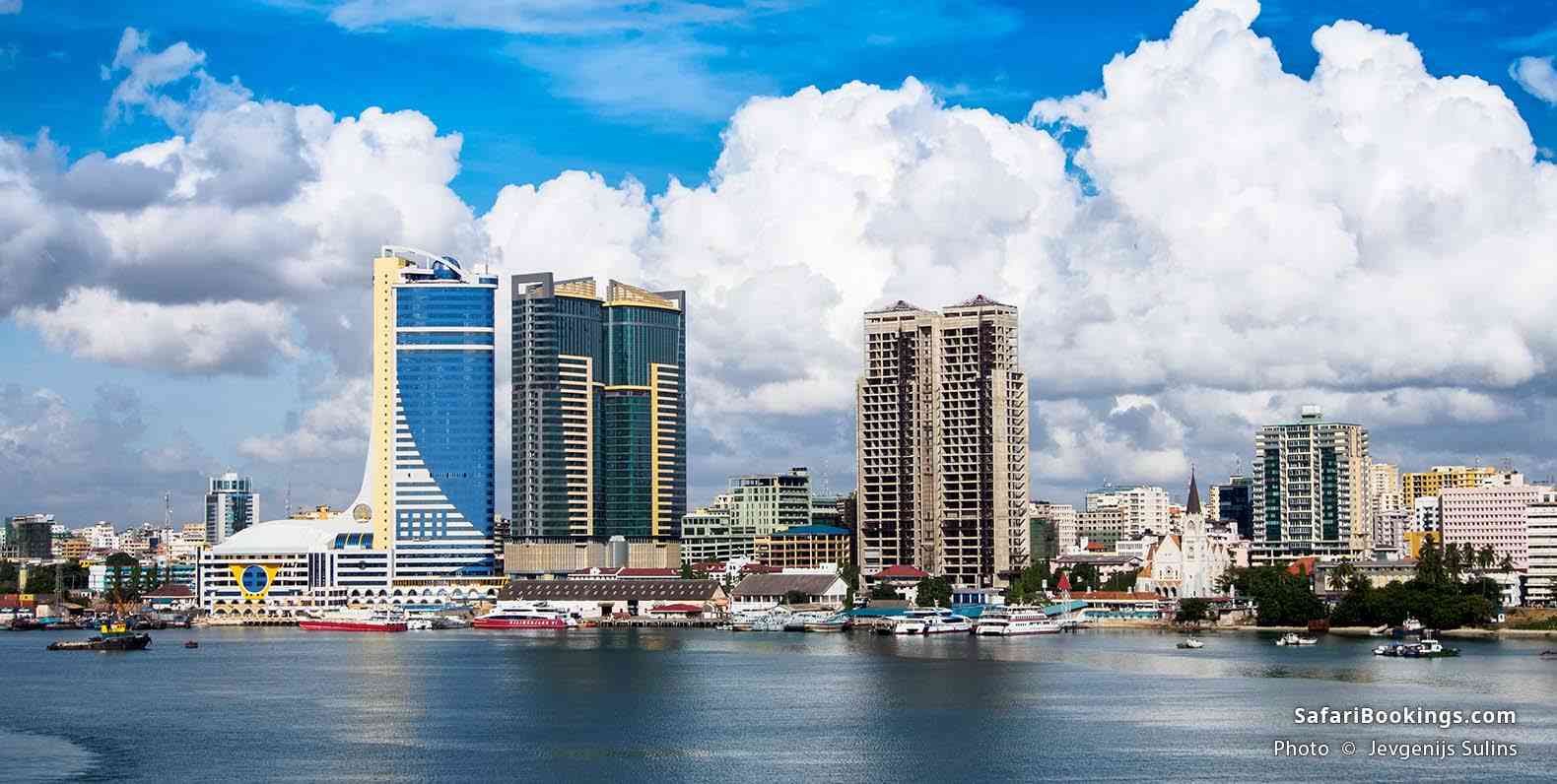 Due to the sheer number and variety of its animals, and the professionalism of its safari industry, Tanzania is one of the best countries for wildlife safaris in Africa. Tanzania is generally safe for travelers – most visits are crime-free. The majority of people will be traveling outside the cities, which lessens the risk of crime. Safaris are typically very safe and qualified guides know how to handle wildlife encounters.
: Most travelers will be flying around the country or in organized transfer vehicles, but self-drivers should be careful of potholes and not drive at night. It's a good idea to ensure safari guides and Mt Kilimanjaro hiking operators have a solid, reliable reputation before booking. : The Dry season runs from June to October – this is the best time for wildlife viewing.
2. Kenya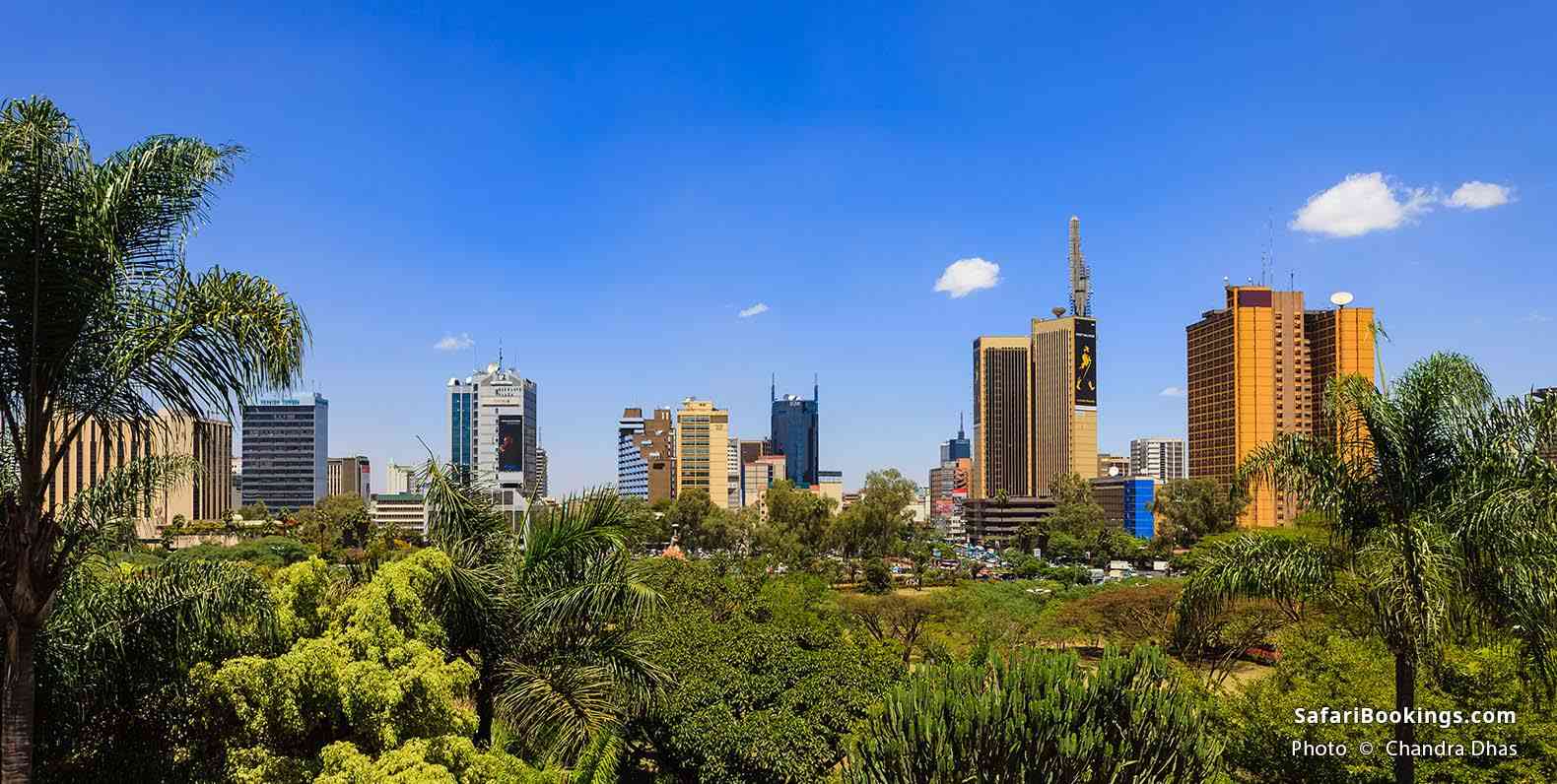 The Kenya safari industry is the most established in Africa, and good infrastructure enables travelers to easily get around the country. The country is largely safe for the many visitors it receives each year. Even within cities such as Nairobi, crime is not an issue for most tourists – though, of course, it pays to be cautious and vigilant. There are travel warnings associated with the Somalian border area and the northern coast, but it's easy to avoid these regions.
: The usual safety precautions apply in the cities. On safari, most risks are associated with wild animals – and with a good guide, these risks are minimal. If self-driving, avoid the roads at night and use a reputable car hire company. Traffic police are known to illegally demand fines on the spot – instead you should ask for a paper detailing where and when you need to attend court to address the relevant charges. : Wildlife is best viewed from June to October when it's dry, and the wildebeest migration arrives in the Masai Mara National Reserve around September to October.
3. Botswana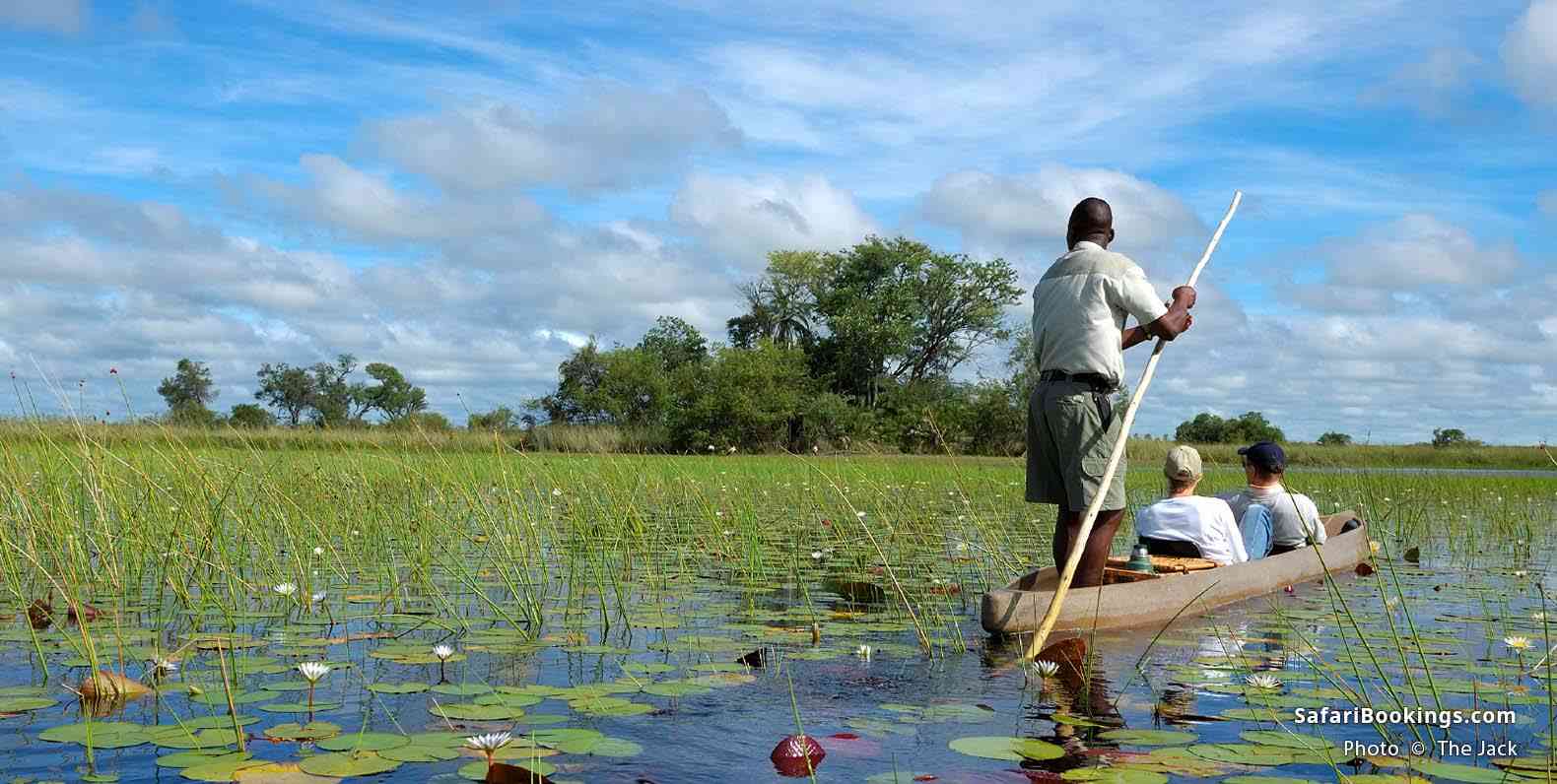 It's rare for travelers to experience crime in Botswana, in part due to the political stability of the country. Maun – the gateway to the Okavango Delta – experiences low levels of crime. Safaris are well managed, and highly experienced guides keep guests safe in potential wildlife encounters.
: Travelers will usually be heading to wilderness areas with very few people. There is very little corruption, and the tourism industry is well established. : Wildlife viewing in the Okavango Delta and Chobe National Park is best during the dry months of May to October. You can witness the zebra migration in the Makgadikgadi Pans during the Green season (Wet season) from December to March.
4. Uganda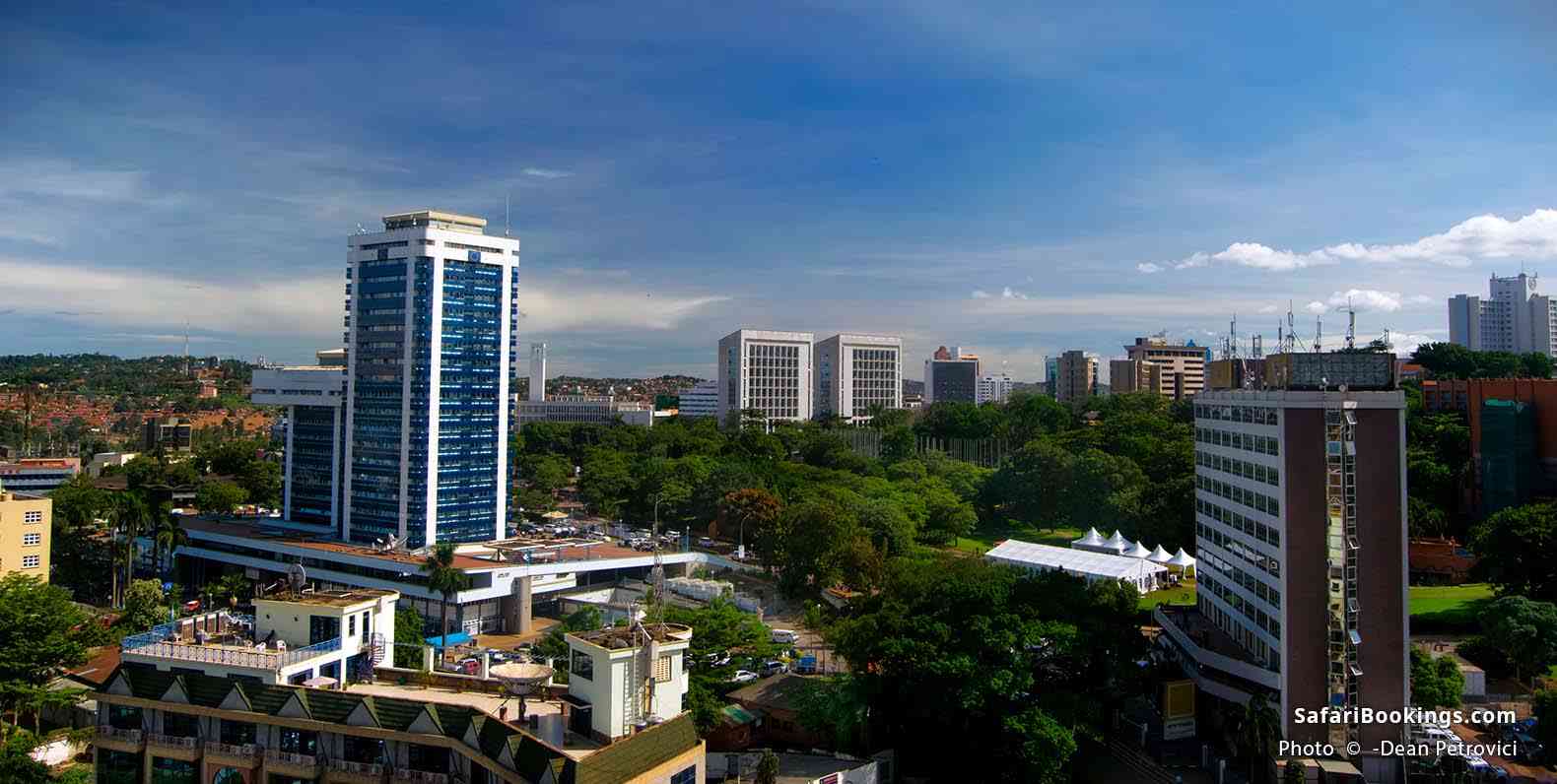 Uganda is a popular tourism destination and visitors rarely experience crime, especially because most travelers spend little time in the cities where risk levels are highest (as is the case with most places in the world). Experienced rangers, and often security, accompany travelers into the forests to visit the mountain gorillas; most treks are trouble-free.
: Uganda is largely a safe country for travelers. The usual considerations apply in cities, though during elections or times of protest, it's wise to seek advice and stay away from the cities. : The driest periods are June to August and December to February.
5. Namibia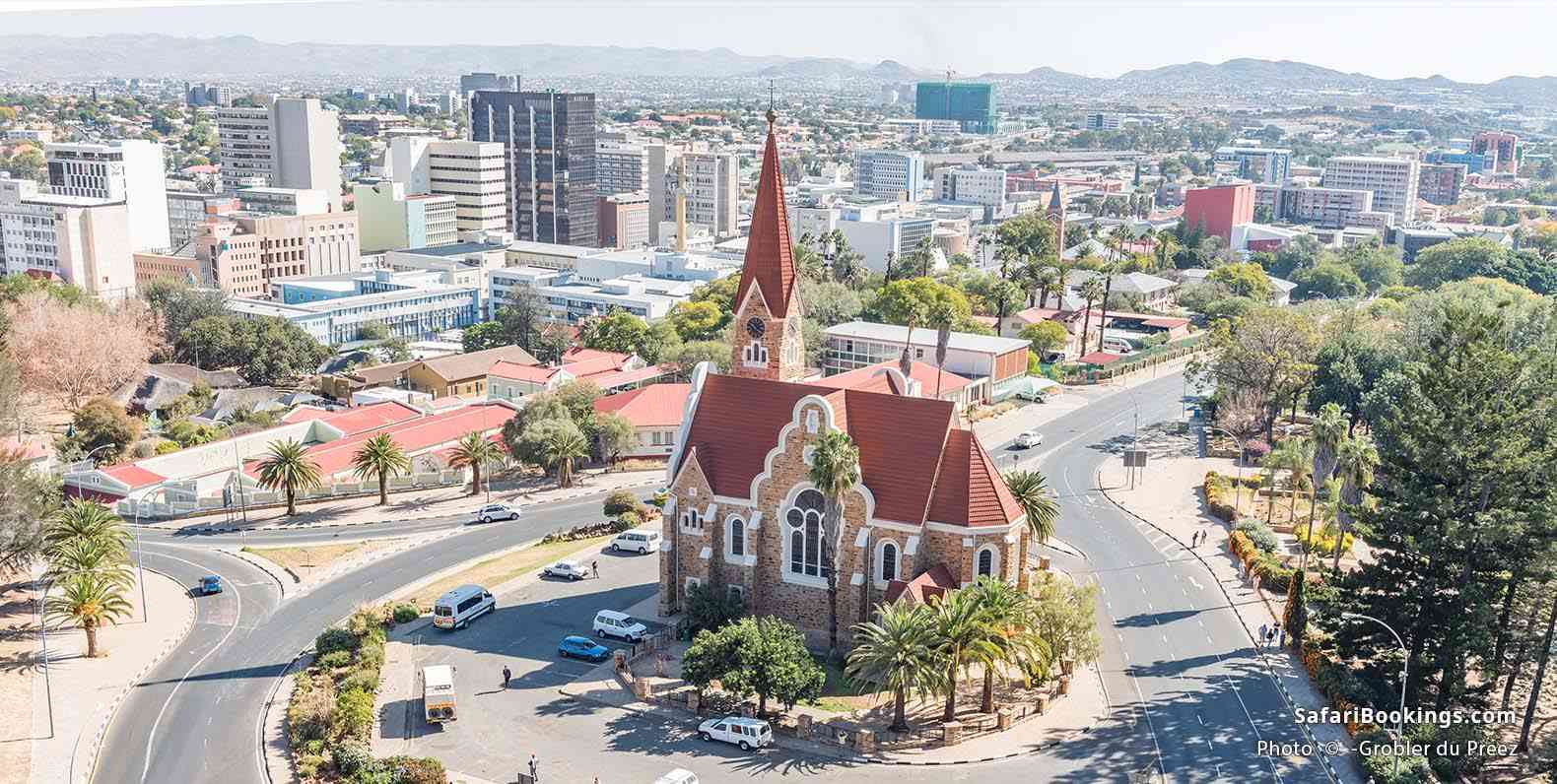 A country of vast deserts, Namibia is popular for epic road trips, stargazing, wild safaris and adrenaline experiences from sky diving to quad biking around the adventure capital Swakopmund. The crime rate is low throughout Namibia, and few travelers experience any issues, which makes it ideal for those seeking safe places to travel in Africa.
: Namibia benefits from a sparse population and most travelers head to areas well outside the cities. Namibia is free of serious conflict and is politically stable. : The weather is fairly consistent all year and there's not as much rain as in other southern African countries. For Etosha National Park wildlife viewing, visit in the dry winter season from July to October.
6. Zambia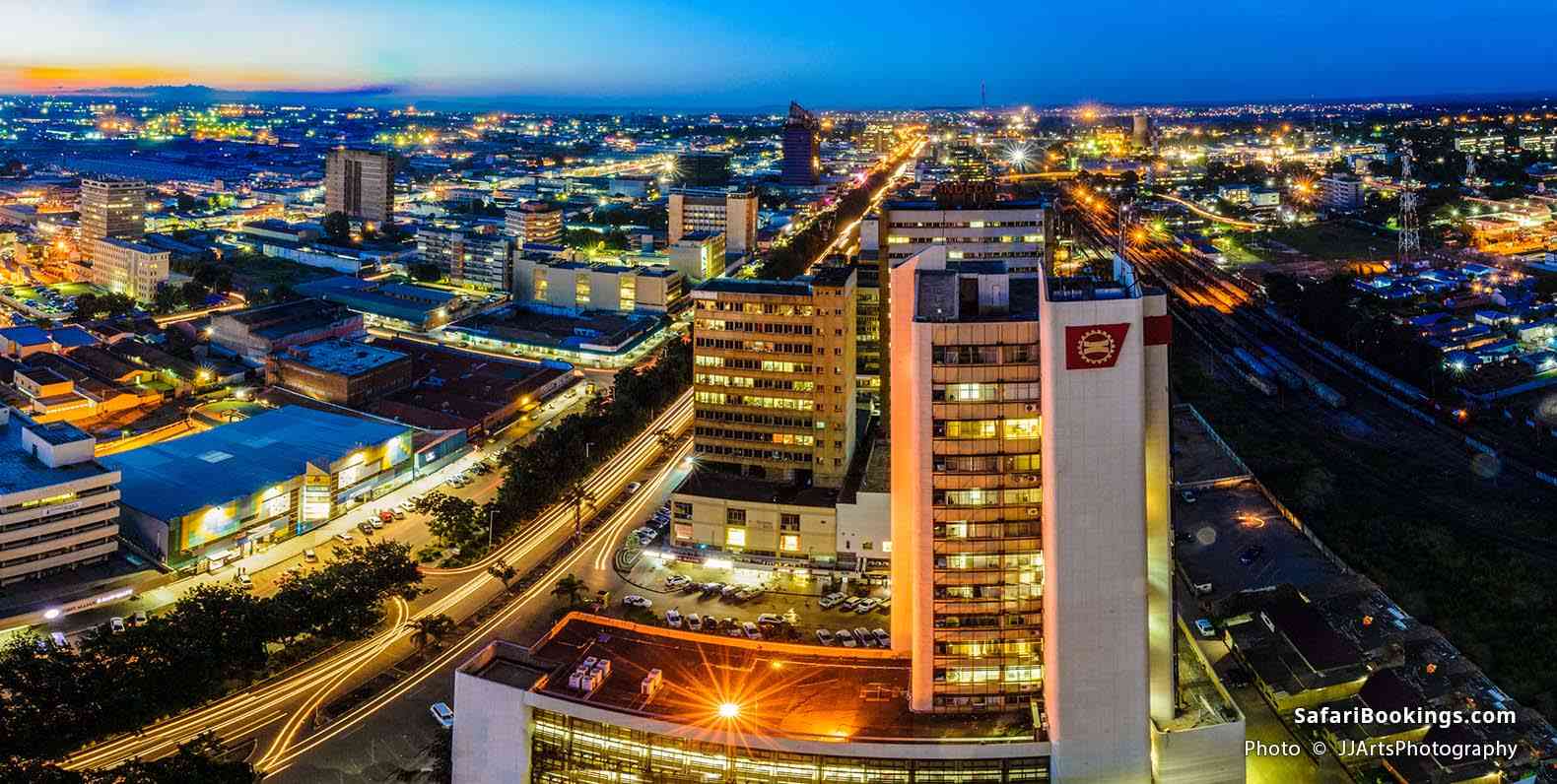 Travelers in Zambia rarely experience any problems. As with most cities, there is potential for theft in hubs such as Lusaka and Livingstone, but the vast majority of travelers are unaffected by this and Zambia is considered one of the safest places to visit in Africa.
: The political situation is relatively stable in Zambia, though you should avoid any protests. On safari, an experienced guide will know how to maximize safety and handle wildlife encounters. : Wildlife viewing is best from May to October. Visit Victoria Falls from June to September when the water volume is lower, allowing better visibility.
7. Rwanda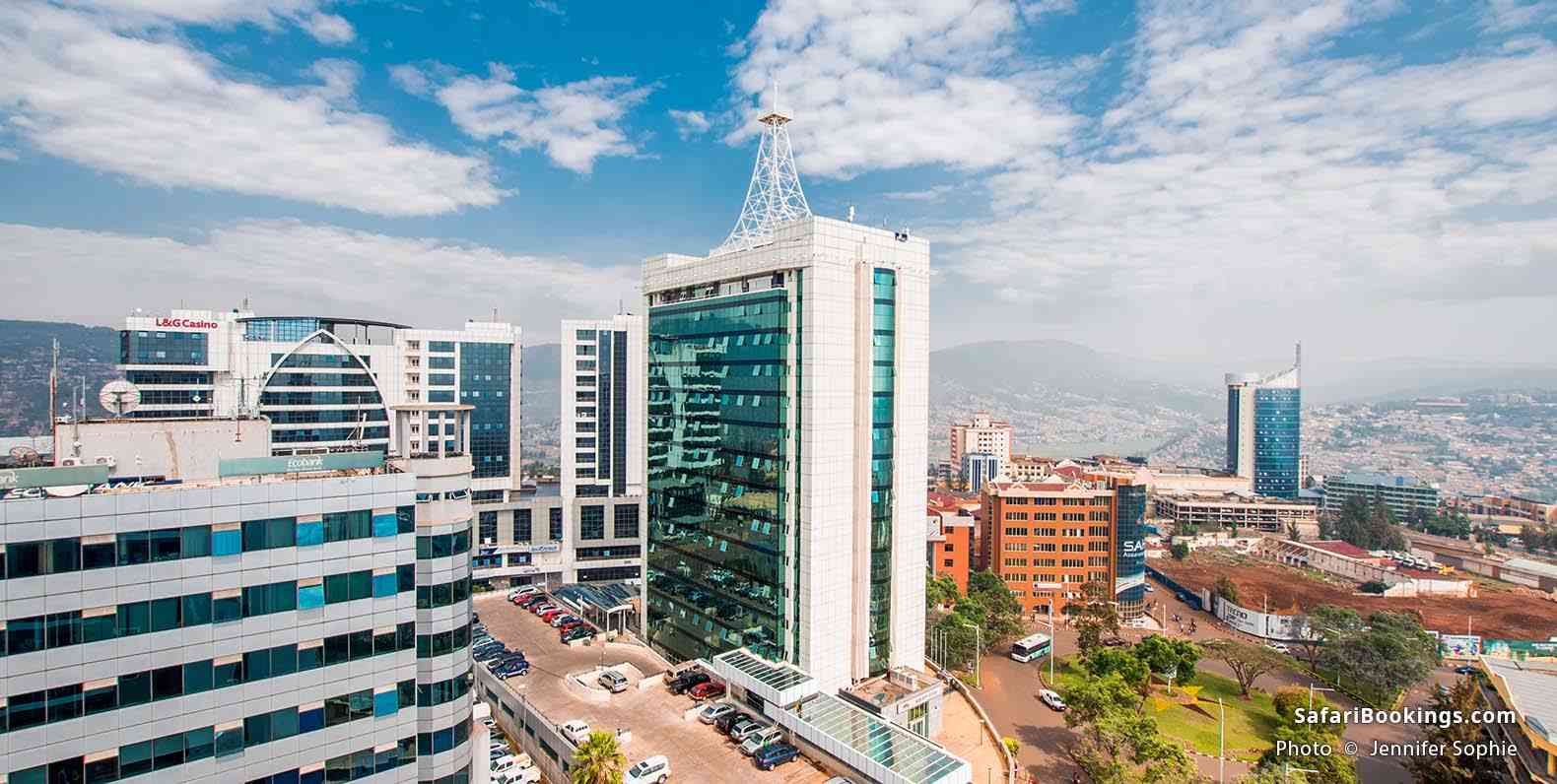 Rwanda is arguably the safest country in Africa, which is immediately apparent upon arrival in the relaxed and charming capital Kigali. Though there's a lot of security around, this doesn't tend to add tension for travelers; rather, the opposite. Safaris and gorilla trekking tours are well managed and mostly safe.
: In 2022, Rwanda was listed as the sixth-safest country in the world for solo travelers. Rwanda's response to the genocide of 1994 was an attempt to pull the country together, rather than further dividing it. Today this has the effect of a solid safety record for travelers and Rwandans, with an emphasis on security. : June to September is the Dry season and the best time to visit, although you can travel to tropical Rwanda at any time. It is recommended to avoid the wettest months of March and April.
8. Mauritius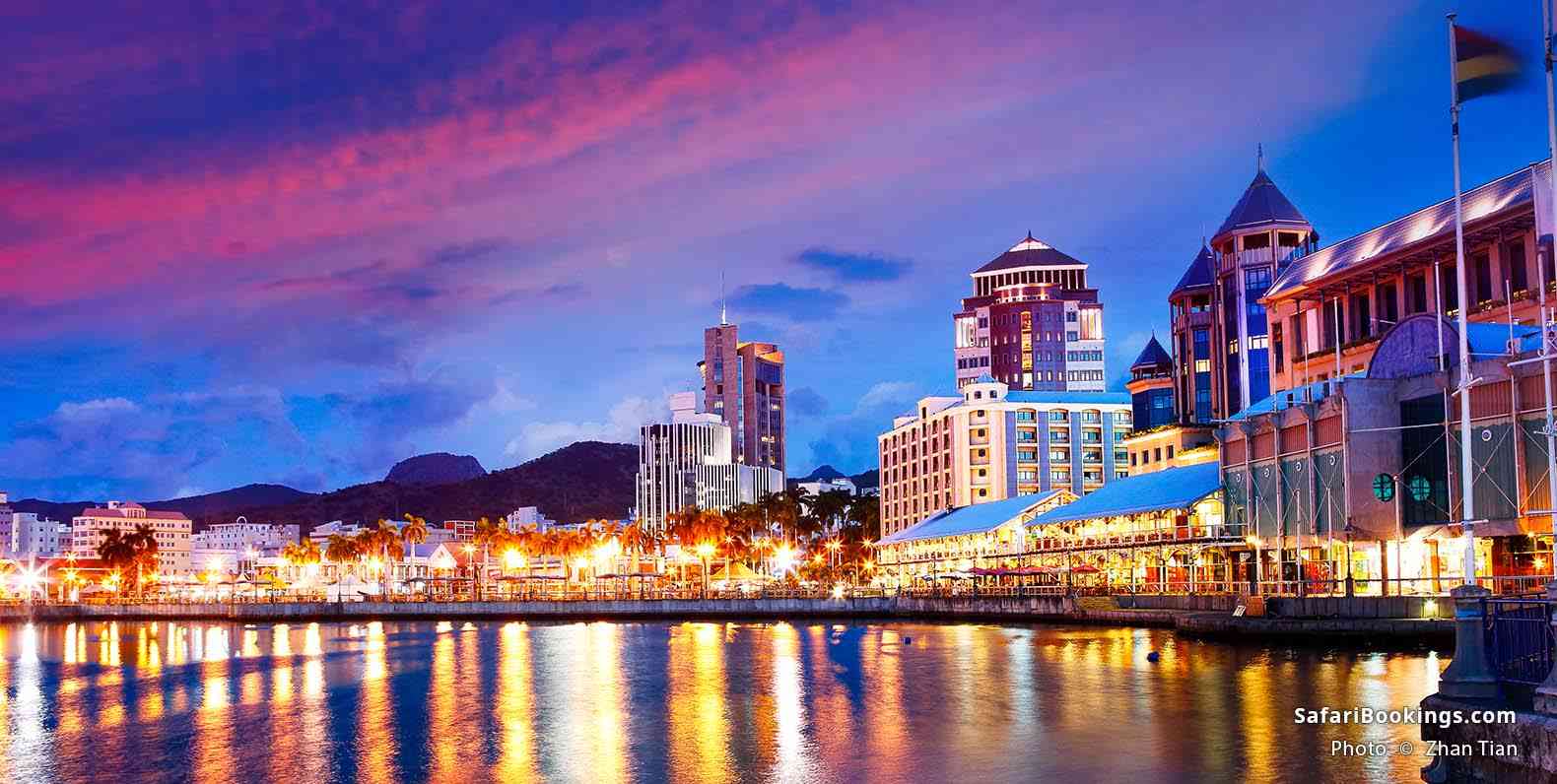 One of the safest places to visit in Africa, this island nation is perfect for relaxed holidays where security is of minimal concern. It's a multicultural country where people live, for the most part, peacefully side by side. Families love Mauritius and the many beach resorts also help nervous travelers to feel safe.
: Mauritius is one of Africa's wealthiest countries, politically stable, and typically very safe for travelers. : May to November are the driest and coolest months. December to April is hot and humid, with most rain falling between the cyclone months of January and March.
9. Seychelles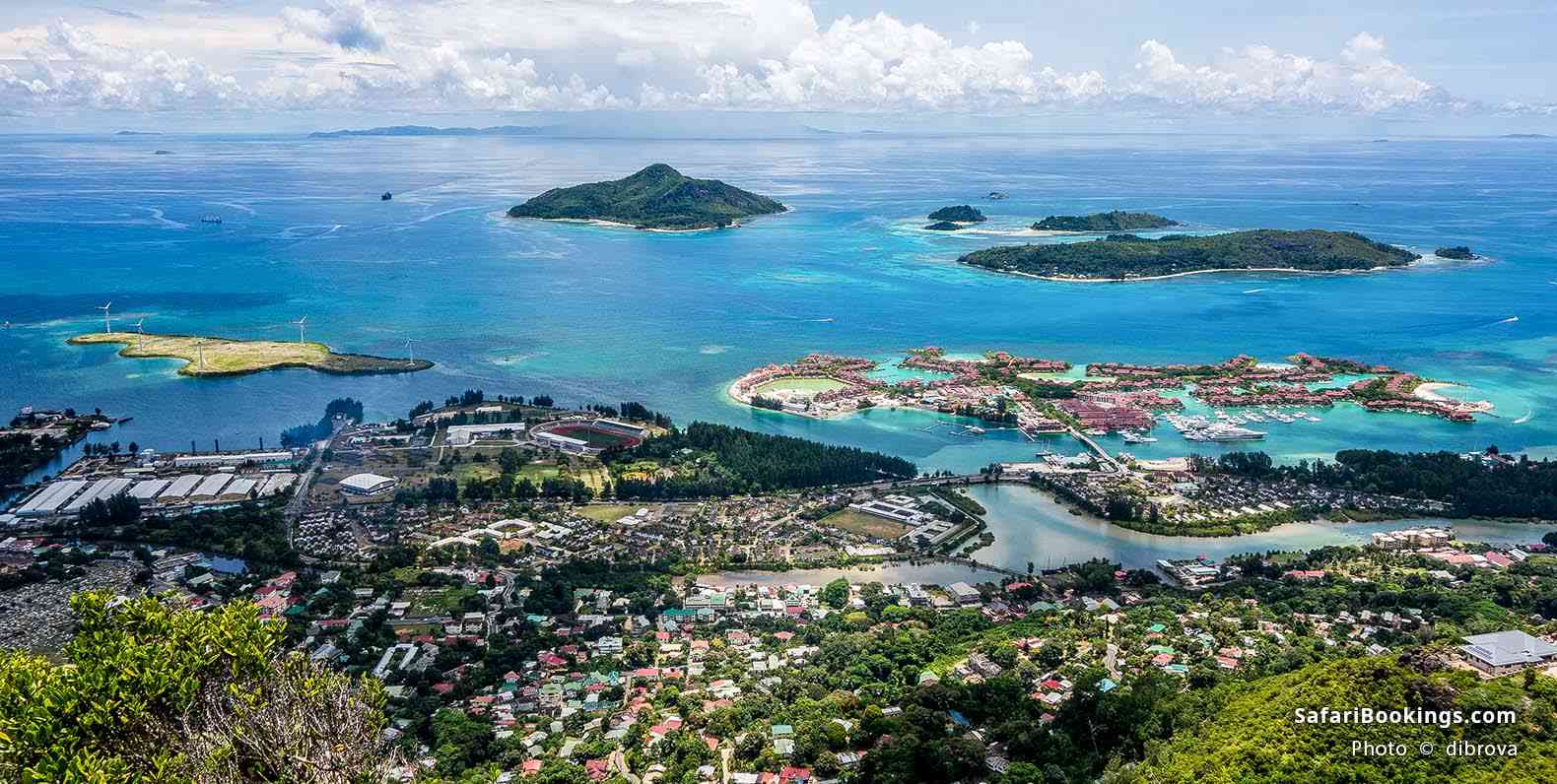 An idyllic cluster of biodiverse islands in the Indian Ocean, the Seychelles has always been considered a very safe destination for travelers and one of the safest countries in Africa. There is little crime experienced by tourists, especially away from the main islands.
: The government is stable, and tourism is an established industry. Most people stay in beach resorts, which vastly decreases the chance of encountering any petty or serious crime. Be wary of riptides when swimming in the sea. : The Seychelles can be visited year-round. May to September is driest and coolest, March to May and September to November offer the best diving and snorkeling conditions.
10. Lesotho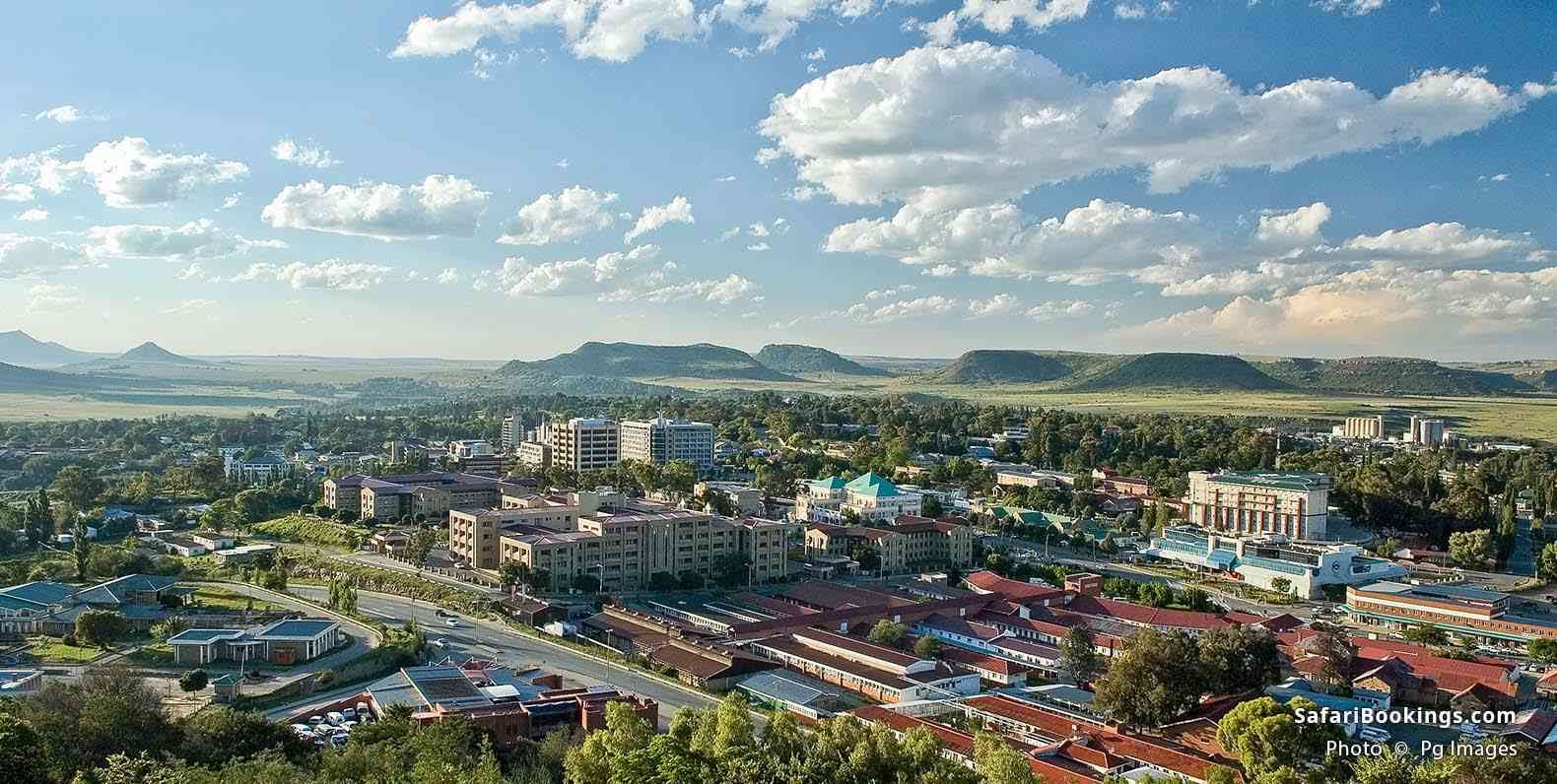 This little, mountainous country is landlocked within South Africa. Travelers in Lesotho usually spend most of their time in the rural areas where crime is unusual, making this a destination that will appeal to those looking for safe places to travel in Africa.
: The relaxed and easy pace of life in Lesotho's countryside makes it a pleasant place to visit. Crime in these areas is rare. The cities are not as safe, so practice caution when traveling through. It's best to hike in groups and with a guide – not just for crime reasons, but also in case of injury, bad weather and for navigation. : Lesotho can be visited year-round, but the weather is warmer and more pleasant from October to March (the Wet season).

By Heather Richardson
Heather Richardson is an award-winning travel writer, based in South Africa. She is interested in conservation stories, emerging destinations and adventure travel.
SafariBookings is the largest online marketplace for African safari tours. Easily compare offers from top rated tour operators. Make decisions like a pro by using and guides.
More About Us
Source https://www.expatica.com/za/moving/location/safest-cities-in-south-africa-105918/
Source https://housegrail.com/safest-cities-in-south-africa/
Source https://www.safaribookings.com/blog/10-safest-places-to-visit-in-africa