The 21 best places to visit in October
When it comes to top travel experiences, bring on October. Golden leaves, reduced fares, empty trails and some of the world's most spectacularly colourful festivals beckon.
Whether you're looking to wrap up warm or jet off in search of the last dregs of summer, we're sure you'll find something inspiring in our selection.
If you want to see the full list, keep scrolling. If you know your travel style, click to your chosen section using one of these handy links:
The best October destinations for nature and ideal weather
The best longer-term travel experiences for October
The best October destinations for arts and cultural experiences
The best places to visit for wildlife watching in October
Here are 19 of the best places to visit in October.
The best October destinations for arts and culture
1. Albuquerque, New Mexico
Hot air balloons launching at the Albuquerque International Balloon Fiesta (Shutterstock)
For nine days in October, part of the Rio Grande Valley is transformed into dreamscape, thanks to the Albuquerque International Balloon Fiesta – the largest hot air balloon festival in the world.
From dawn until dusk, balloons of all shapes and colours fill the sky as festival-goers' necks crane in amazement. The most popular event is the Special Shape Rodeo, during which animals, rockets and spacemen (not real ones) take to the sky.
2. Fiji
Fijian women performing a traditional Make dance (Shutterstock)
Fiji's National Day is 10 October. In the week leading up to it, Fiji celebrates its cessation from the British empire, and the nation's vast ethnic diversity. The run-up is packed with religious and cultural events, and culminates in a large military parade with canon blasts.
On the day itself, Fijians reenact the signing of the Deed of Cessation in period costume from 1874, and hear speeches from the president and others. For a glimpse of the different religions and cultures that make up Fiji's vibrant tapestry, plan your visit around this week.
This is a good time to visit Fiji for more than the festival. The islands enjoy a nice climate this time of year. Expect mid-20s day and night, and not too much humidity.
3. Berlin, Germany
Berlin Cathedral illuminated during the festival (Shutterstock)
If you're looking for an excuse to visit Berlin (aren't we all? ), then why not go for the Berlin Festival of Lights?
Enjoy a city break in Germany's chic capital, while its iconic monuments in its historic streets are illuminated throughout the evening and night. The cosmopolitan city becomes a stage, using light to tell touching and emotive stories.
The festival is one of the largest light art festivals in the world, showcasing some of Germany's brightest artists, alongside other global stars.
4. Austin, Texas
Austin City Limits Festival in Zilker Metropolitan Park (Shutterstock)
Head to Zilker Park in Austin, Texas for one of the world's legendary music festivals: Austin City Limits.
Every year, over 400,000 people descend on the park to attend this iconic festival, offering a wide variety of musical genres: from blues and rock n' roll to folk and hip-hop.
For many revellers, the food line-up is as eagerly anticipated as the tunes. Austin is a city known for good food, and festival-goers can expect a bounty of Texan classics. Grab a bratwurst from Austin institution Scholz Garten, or some organic Texas meats from Ranch Hand.
Read next Best places to visit in January
5. Dublin, Ireland
Ha Penny Bridge, Dublin (Shutterstock)
The Emerald Isle has long been home to novelists, poets and songwriters. Joyce, Yeats, Wilde and Beckett all called Ireland home, as well as songwriters Van Morrison, Phil Lynott and Bono. Both the Republic's capital and largest city, Dublin has been a cultural hub for centuries.
The city is alive with activity in October. Kicking things off is Ireland Music Week, a music festival and conference dedicated to new Irish music.
After that, you can catch the end of the Dublin Theatre Festival, which runs from late September into October. If that wasn't enough, there's the Bram Stoker Festival, celebrating the spooky and supernatural at the end of the month.
October's the month to get this city to yourself. As James Joyce writes: "Real adventures… do not happen to people who remain at home: they must be sought abroad."
6. Alberta, Canada
Jasper Dark Sky Festival (Parks Canada & Ryan Bray/Alberta Tourism)
As the months begin to get darker in the Southern Hemisphere, the night skies get brighter. Jasper National Park in the Canadian province of Alberta takes advantage of this with its spectacular Dark Sky Festival.
The world's second largest Dark Sky Reserve is extremely accessible thanks to a town located within it. However, little artificial light can be found within the park, making it perfect for stargazing and even spotting the aurora borealis.
Events during the festival involve drone light shows, musical performances from orchestras, science demonstrations and a selection of space experts and speakers to answer your burning questions.
The exciting event also has a strong focus on the indigenous communities who once lived here, with fireside chats with Warrior Women, a sunset ceremony and guided plant walks.
7. The Florida Keys, Florida
All dressed up for Fantasy Fest (Carol Tedesco, Florida Keys News)
The US island city of Key West bursts to life with revellers during its annual Fantasy Fest. Held every October, the festival takes on a different theme every year.
The 10-day celebration invites people to connect with their creative side by dressing up in dazzling costumes and joining in with the many events in this jam-packed festival schedule, including masquerade parties, costume competitions, live music and theatre productions.
The climax of the festival takes places on its final weekend, when thousands gather to watch Fantasy Fest's lavish grand parade on Whitehead Street and Duval Street. Expect spectacular giant floats, exotic marching bands and plenty of colour.
The best October destinations for good weather and natural beauty
8. Hitachinaka, Japan
Kochia flowers in Hitachi Seaside Park, Hitachinaka (Shutterstock)
If you're willing to embrace autumn, rather than fight it, then travel to Japan's Kanto region to see some spectacularly colourful leaves.
Hitachi Seaside Park, a public park in the Ibaraki Prefecture, is famous for two seasons and two flowers. In the springtime, the nemophila flower, also known as 'baby blue eyes', is in bloom and paints the hillside a Maya blue. The flowers' petals obscure all grass so that, on a clear day, the hills might be a reflection of the sky.
In the autumn, the magical kochia flower is the star of the show. This spherical plant sprouts in pom poms all over the hills and turns a vivid shade of crimson.
This natural wonder is all natural, but very intentional: the park's planners carved a winding path along the hillside and planted an abundance of Kochia flowers on either side.
9. Marrakech, Morocco
Marrakech, Morocco (Shutterstock)
If you're after a bit of hustle and bustle, Marrakech is the place to go. If you don't want to combat ridiculous heat on top of it, then you're on to a winner with October.
You'll benefit from a visit during the shoulder season. Not only are the already-busy streets less blocked with tourists, the oppressive summer heat gives way to a more reasonable climate.
The temperature drops from the 30s at the beginning of the month to the 20s at the end, so you can plan your trip around your preference. Fares will be lower and the city will take on a slightly more authentic atmosphere due to the lower number of foreign visitors.
10. Mauritius
One of Mauritius' white beaches (Shutterstock)
Clinging desperately to that increasingly distant summer? Located south of the equator, Mauritius in October is both warm and teeming with plantlife.
Mauritius is fairly warm all year round. It's uncommon for the temperature to vary much, even at night, and while the local summer months (November to April) are a few degrees warmer, they're known to be a lot wetter. Visiting in October should guarantee you some sun.
October is also prime time for snorkelling and other aquatic activities. Its azure waters are calm and inviting at this time of year. Sea temperatures match, if not exceed, the air temperatures in October and wind speeds don't typically rise above a light breeze. Combine that with the lack of rainfall and you're looking at perfect swimming and diving conditions.
Remember that Mauritius is coming into spring. You may be a little early to see the aptly named Flamboyant Tree blossom, depending on when in the month you visit, however the island is still packed full of stunning foliage to gawk at.
Read next The best things to do in Mauritius
11. Sardinia, Italy
Gola Su Gorropu Canyon, Sardinia, Italy (Shutterstock)
For autumn sun a little closer to the UK, try Sardinia. It's an enviable climate: warm days and cool nights. While it is warm enough to lounge on a beach, the climate lends itself to activities like cycling and walking, too.
Take this opportunity to explore Sardinia's wilder side. Try horseriding through its valleys, or hiking its mountainous trails. The island's Gorropu Canyon is a spectacle worth admiring, for the most intrepid travellers among us.
12. Iceland
Northern Lights over a glacial lagoon in Iceland (Shutterstock)
Comparative to the population, Iceland receives an awful lot of visitors. With a population of only 338,000 and over 2 million tourists each year, the beautiful Nordic country is swamped with experience-seekers, all searching for something unique.
Bizarrely, an overwhelming majority of tourists visit during July and August, likely due to school holidays and milder weather. Taking advantage of warmer weather, however, does not make for a complete Icelandic experience.
To see the glorious green Northern Lights sweeping across the sky, it's better to visit later in the year. Night skies are dark from late August to late April in Iceland. October, with an average temperature of 4 ° C, is a good time to visit as it isn't too cold and it isn't too light.
At 65 degrees north, it's possible to see the Northern Lights almost every night during this season, and while 4 ° C may seem cold, it's actually one of the warmest places to see the phenomenon.
The best long-term travel experiences in October
13. Santiago de Compostela, Spain
Pilgrims walking beneath eucalyptus trees on the Camino de Santiago (Shutterstock)
The Camino de Santiago is a pilgrimage to the shrine of apostle Saint James, located in the grand Cathedral of Santiago de Compostela in north-west Spain. Pilgrims have been travelling across the region for over 1,000 years, earning certain routes UNESCO World Heritage status.
Today, the pilgrimage is embarked upon by all kinds of travellers. If not for religious reasons, for self-discovery, personal betterment, or simply the joy of walking.
You may choose your own starting point, but to receive a certificate of completion you will need to walk the last 100km of the journey, so distance is a factor. Where you begin the trek will also be influenced by your route choice. There are a number of established routes to pick from, ranging from 100km to 1,000km. The town of Pamplona is a popular starting point.
October is a good month for this adventure. Established routes will see fewer travellers, and the weather is milder this time of year, resulting in pleasant hiking conditions. It's not quite as wise to cross the Pyrenees, though, as temperatures on the mountain range can drop below freezing in autumn.
14. Chilean Patagonia
Torres del Paine National Park, Chile (Shutterstock)
With some of the most dramatic national parks in the world, southern Chile is home to snow-capped blue mountains, lunar-like surfaces, yellow grasslands, cyan glaciers, majestic rivers, cascading waterfalls and more.
October marks the middle of Chile's spring, on the cusp of Patagonia's tourist season. Torres del Paine is one of the nation's busiest parks, but with good reason.
The park is a beautiful display of Chilean Patagonia's landscape, built around the Cordillera Paine mountain range. Brave the spring's colder climate to enjoy this park without the crowds, before moving on to the lesser known parks.
15. Guangxi and Yunnan Provinces, China
A fisherman in Guangxi (Shutterstock)
You could spend a lifetime exploring each and every corner of China. So, if you're planning an October visit, take advantage of the dry season in the Guangxi and Yunnan provinces.
South-west China experiences lower temperatures and much less rainfall from October onwards, making it a perfect time to visit these mountainous, rural regions.
Guangxi is known for its expansive caves, winding rivers and surreal karst formations. The Reed Flute Cave near Guilin, an ancient limestone cave famed for its vast quantity of stalactites and stalagmites, is well worth a visit. Yunnan is home to valleys like the Tiger Leaping Gorge, utterly magical to hike and explore.
16. Queensland, Australia
Brisbane, Australia (Shutterstock)
For a longer, more adventurous trip, fly to Brisbane in Queensland, Australia and work your way up the coast to Cairns in the north of the country.
Chase the sun along Queensland's tropical west coast and enjoy the vibrant cities, diverse wildlife and picturesque beaches. This is not the hot, dusty Australia many of us think of: Queensland encompasses tropical, subtropical and equatorial climate zones.
October is a comfortable month in this part of the country with balmy days and cool nights. The sea is warm and perfect for water sports. As well as diving in the Great Barrier Reef, try kayaking and paddle-boarding – it should be easy to rent equipment up and down the coast.
While shorts and tees are acceptable, pack a light jacket and a pair of trousers. After a long, slow day on a sun-kissed beach, a loose pair of jeans will allow you to explore Queensland's cities comfortably in the evening breeze.
17. Rajasthan, India
Rajasthan by rail (Shutterstock)
Explore India's largest state and 'the land of kings', Rajasthan, by rail. Ride the route from New Delhi to Jaisalmer, stopping off in Jaipur and Jodhpur.
As a passenger riding through this subtropical desert, you'll traverse seemingly never-ending desert vistas, watch herds of camel pass your window, and see rural communities rarely visited by outsiders. Along the way, marvel at Jaipur's incredible decorative walls. Enter the Pink City (old town) and explore the royal palace.
You'll be relying on your train, so make sure you're riding comfortably – if you can afford it. The Indian Railway sell eight classes of ticket, from unreserved third class to luxurious, air-conditioned private cabins.
Second class AC is a good compromise. While not too expensive by western rail standards, this class allows the ability to book curtained sleeping bunks, complete with sheets and pillows. This is by no means a luxurious option, but it is a semi-authentic one.
Like other arid or semi-arid destinations on this list, Rajasthan benefits from the coolness of the autumn months.
The best October destinations for wildlife watching
18. Madagascar
Lemur Catta in Madagascar (Shutterstock)
December to March constitutes the rainy season in Madagascar, so your best bet is to visit during the local spring months. October hits the sweet spot, just as the island is warming up.
Expect a peachy average high of 26 ° C and a sea temperature of 25 ° C. The coastal waters are bright turquoise and dead calm, perfect for snorkelling.
A large tropical island with a relatively low population density, Madagascar is home to a diverse set of wildlife. To most of the world however, the island is recognised as the home of one creature in particular: the ring-tailed lemur.
Ring-tailed lemurs give birth in September and carry their young for the first few weeks. The pups (yes, pups) cling to the hair on their mother's backs as they scamper around the forest. If that isn't worth seeing, we don't know what is.
19. Sweden
A female moose in the Swedish countryside (Shutterstock)
Trek to central Sweden to spot moose! Mooses? Mice? – The Swedes call them älg.
As a nation Sweden has the highest moose population per kilometer squared, however spotting them in the wild can be exceedingly difficult. So, it's a trip suited best to the experienced animal tracker.
There are roughly 300,000 to 400,000 moose in Sweden, depending on the time of year. They're extensively hunted in winter, keeping the spring population around the 400,000 mark.
The end of September and beginning of October is mating season. The bulls bellow loudly to attract a mate and if successful, will breed with several cows. This is the best time to see Sweden's national animal as the bulls' ostentatious behaviour make them easier to locate.
If you want to hedge your bets, there's a moose safari company offering tours, with at least one successful sighting documented every year since 2003.
20. Cambodia
A Sun Bear (Shutterstock)
Encompassing the Gulf of Thailand coastline, the Mekong Delta and the Cardamom Mountains, Cambodia is home to an abundance of wildlife.
The nation is currently seeing various large-scale conservation efforts take place, after years of civil war, illegal deforestation and poaching took a significant toll on indigenous animal populations.
Tragically, the Indochinese Tiger, once native to Cambodia, is believed to be extinct, against a wider trend of tiger population decline on the Asian continent.
While a lot of its animals are endangered or on conservation lists, Cambodia is still home to many fascinating species, including the sun bear, leopard cat, river dolphin and elephant.
Make sure your trip to see them supports sustainable tourism. Koh Kong Wildlife Release Centre (in the province of the same name), for example, is in excellent choice.
The centre offers one to three day experiences, allowing you to see Cambodia's creatures up close and personal. The centre receives rehabilitated animals that have been rescued from traffickers and poachers and release them into the wild.
21. Churchill, Manitoba
A Churchill polar bear (Shutterstock)
Touted as the polar bear capital of the world, Churchill is an extremely remote town situated on the Hudson Bay coast in northern mainland Canada.
There are no roads in or out of the 900-strong community, only a train that departs Winnipeg thrice weekly and takes about 48 hours in total. Luckily for polar bear enthusiasts, you can fly to a nearby airport by plane or helicopter fairly regularly.
The town sees a high amount of polar bear activity thanks to its position beside the bay on the Hudson Plains. The world's largest land predators migrate through the region when the Hudson's ice melts in the summer. The bears return to the coast in the autumn and wait for the bay to freeze over again.
Because of the migration, Churchill's inhabitants frequently find themselves living alongside the mammals. Stories of polar bears roaming the streets and tapping on windows are common, and allegedly, the town enforces a law against locking car doors – in case a passerby needs to escape from a rogue bear.
October is the best time to see polar bears here, as they've returned to the coast but are not yet able to pass through onto the ice.
While polar bears are usually solitary animals, they often group together during the wait, presenting the opportunity to see multiple bears at once. Tours operate using large, raised tundra vehicles – although you may not need to leave town to spot one.
The 15 best places to visit in October 2022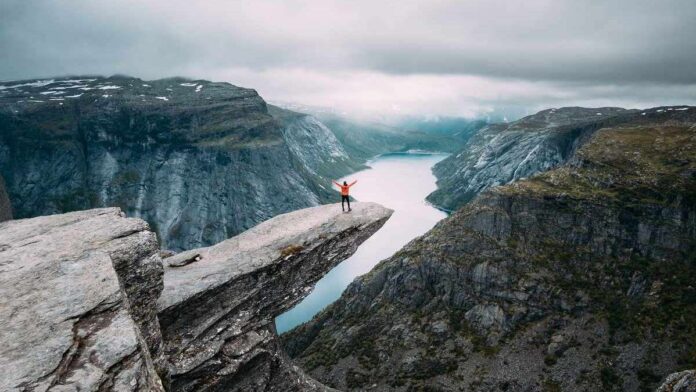 As the heat of summer begins to fade into a distant memory, the beauty of autumn starts to take hold. Green leaves make way for a cacophony of striking colours that make it hard to believe you're looking at the same scenery. The gradual transformation of seasons in October brings distinct beauty to different places around the world.
October is the perfect time to sneak away to recover from the summer blues before the impending holiday season gets into full swing. You can either embark on a solace trip or an adventurous journey. Not to forget, it is the Halloween season in many countries. Travel down to different places to have a taste of the varying "ghosts" in distinct cultures!
I've put together a list of the best places to visit in October 2022 to give you some inspiration for your next trip.
Here are the best places to visit in October 2022
Where to go in October in Asia
Where to travel in October in the US and the Americas
Best places to visit in October in Europe
Where to go in October in Oceania
Best places to visit in October in Asia
Bali, Indonesia
Explore the rich culture without causing a hole in your wallet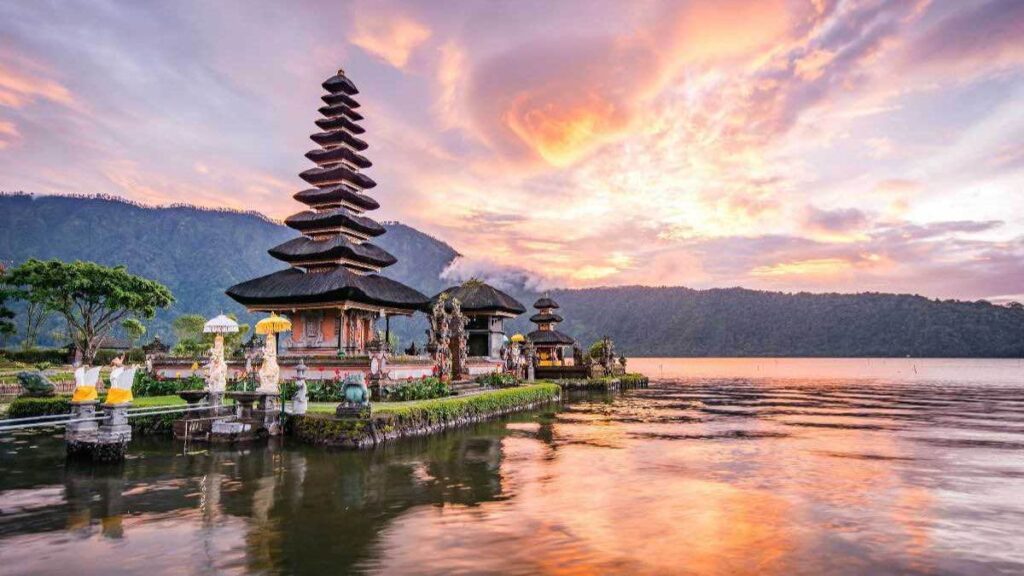 Travel down to Bali in October to enjoy the beauty of nature
October is the dry season in Bali and the month also hosts one of the least tourists to this popular destination. Imagine being able to visit ancient temples, stay in lavish resorts or private-pool villas with fantastically-tasty food all in one place at an affordable rate. That's Bali for you.
You can visit the Tegalalang's Rice Terraces, Tanah Lot Temple, or take a stroll down Campuhan's Ridge Walk to immerse yourself into the unique culture in Bali. In October, you can still catch a glimpse of their cultural dance performances by hiking to the top of Mount Batur.
As flights to Bali are widely available and relatively cheap, it is the ideal destination for you to take a break from the bustling urban life and relax before the crowd heads down in the upcoming holidays. Truly one of the best places to visit in October!
Hong Kong
Enjoy spectacular views in Spring weather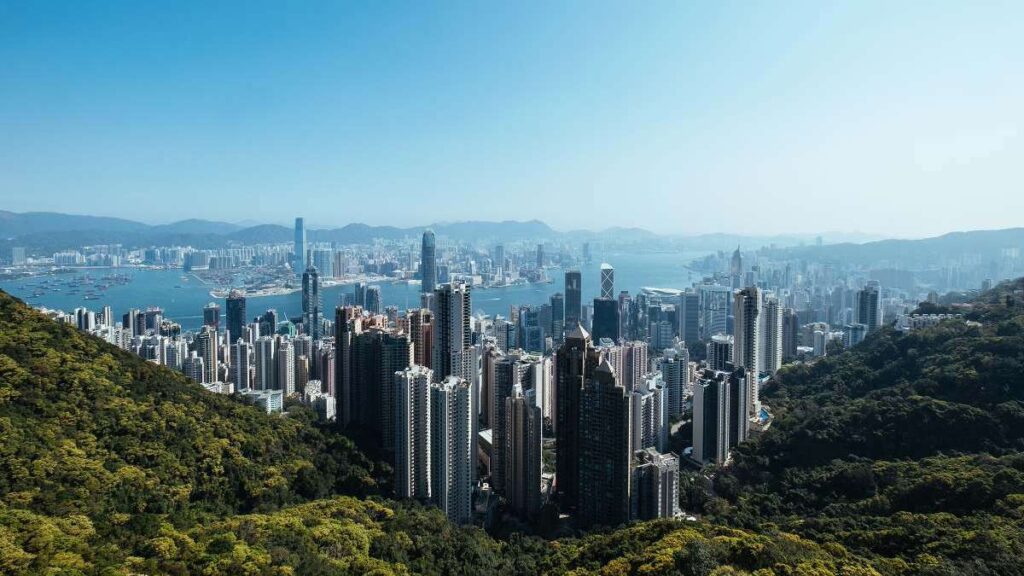 Visit Hong Kong in October and celebrate China's National Day
October sees the end of the rainy season in Hong Kong, which makes it the perfect time of year to explore. With more hours of sunshine and temperatures not typically dropping lower than 23°C, I'd recommend taking a trip up to Victoria Peak and getting a panoramic view of the entire city.
With a clear sky and dry weather, you can go for hikes around Hong Kong in October. Hong Kong has several small islands such as the Cheung Chau island, for a more rough paved trial or Lantau island, for a more relaxing trip.
If you arrive on the 1st of the month, you will get to experience China's national day. It brings about mass celebrations and fireworks and means it's one of the best places to visit in October.
READ MORE: The Chairman restaurant in Hong Kong is ranked as one of the best restaurants in the world
Lhasa, Tibet
Experience Mount Everest like never before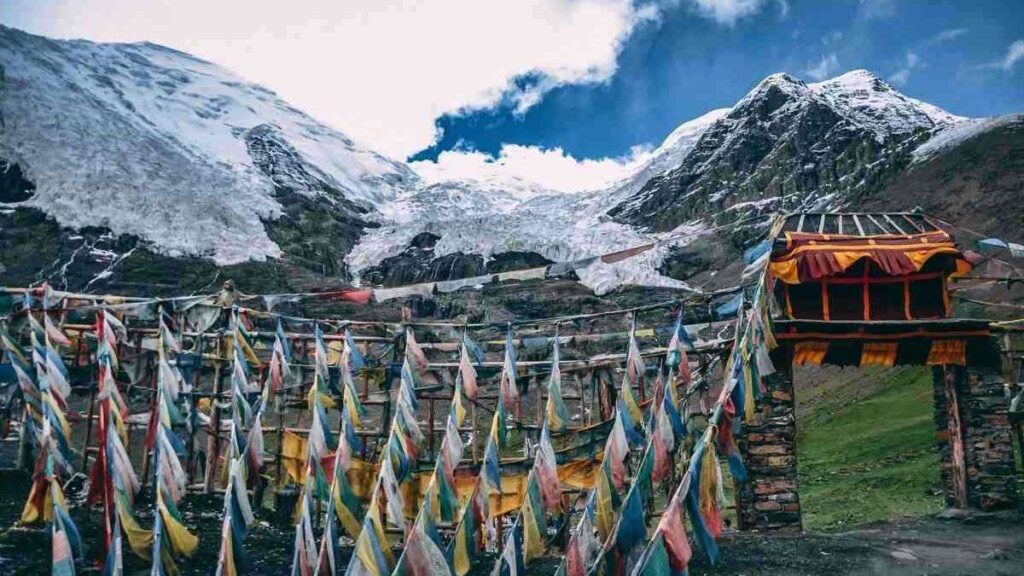 Be delighted by stunning landscapes when visiting Lhasa in October
October is one of the best months of the year to appreciate the astonishing beauty of Lhasa, Tibet. Clear skies mean an unmatched view of the stunning Tibetan landscape, including Mount Everest.
October is also an excellent time for trekking around Mount Everest National Park and Mount Kailash, as the clear skies and low rainfall make up for the cold.
However, early October is a busy period for the country, especially the major cities, as Chinese tourists take advantage of their National Day, which is a week-long holiday. Do plan ahead and book your tickets and accommodations early to ensure that you are able to visit places on your wishlist. Due to the current travel restrictions, remember to get your travel permit and China visa via guided tour agencies to get into Tibet!
READ MORE: Mount Everest is one of the seven wonders of the world, do you what are the other ones?
Mon State, Myanmar
Revel in the cultural heritage of this ancient city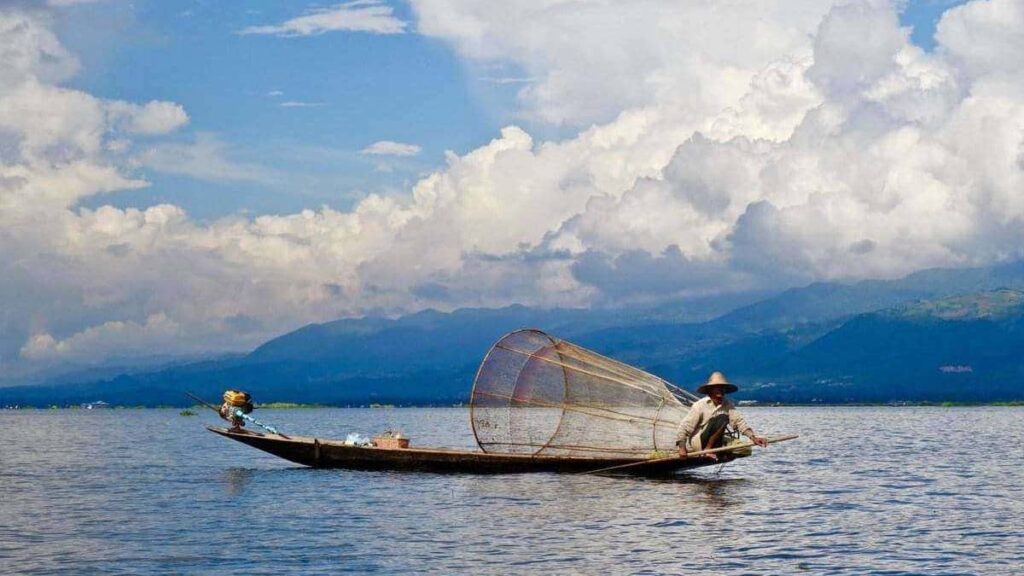 October is one of the best times to travel to Mon State
Every visitor to Myanmar (formerly known as Burma) must see Kyaiktiyo, the gravity-defying golden rock which is sacred to the people of Myanmar. Located on the Paunglaung mountain, it is one of the most important Buddhist pilgrimage sites.
Enjoy the river cruises in the early mornings and even during the evenings to catch the sunrise and sunset respectively. The best thing about going in October is the pleasant climate, right between the monsoon season and the tourist season, so prices are also a bit lower.
READ MORE: Discover why Myanmar is one of the safest countries to visit
Kyoto, Japan
Revel in the Cherry Blossom season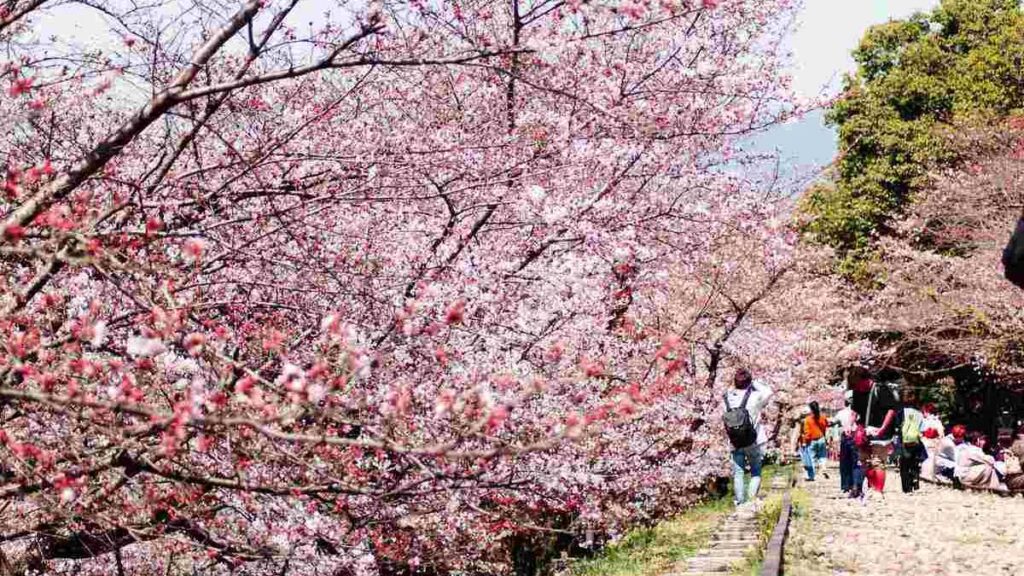 Walk through the many parks in Kyoto and enjoy the October cherry blossoms
Kyoto looks stunning when the cherry blossoms are in full bloom in the month of October. The whole city comes alive and travellers from across the world flock to this city just to witness the sight of these flowers in bloom.
One of the most popular areas to see these trees is Maruyama Park, as well as many other parks and areas situated throughout the city.
One of the top October travel destinations in Asia, Kyoto is an amazing city to visit. Visitors enjoy the 20°C to explore the bamboo forests in Arashiyama and visit the Zen temple at Ginkaku-ji.
However, Japan still has relatively strict travel restrictions. Tourists are only allowed to follow guided tours and not to wander around alone. Do remember to book your guides beforehand when you plan for a visit to Kyoto!
READ MORE: Find out why Kyoto is considered one of the most beautiful travel destinations in the world
Where to go in October in the US and Americas
Vermont, USA
For an authentic autumn experience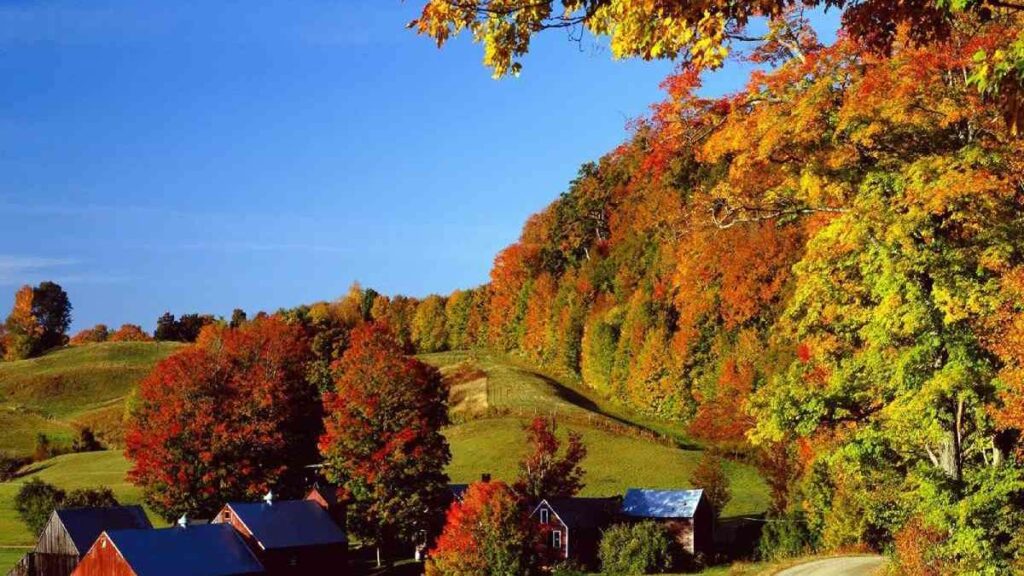 Go apple picking and see the true colours of Autumn in Vermont in October
If you want an authentic Autumn experience, Vermont is one of the best places to travel in October. It is renowned for the incredible change in the colour of its maple and oak trees. You'll get to experience fiery red, yellow, and orange leaves as you've never seen before.
I'd recommend taking the opportunity to go apple picking in the area, it's great fun, and you'll get the chance to try homemade treats like cakes, doughnuts and cider.
Other than the beautiful fall in October, there are also plenty of events happening throughout the month. Join their Vermount Sheep and Wool festival that celebrates small fartms and natural fiber that offers unique fiber supplies and local food with contests and classes! Alternatively, you can join their Dead North event, an annual nighttime haunted event, embark on their dirt trails and experience Vermount's halloween!
Honolulu, Hawaii, USA
Wine, cheese, sun and great prices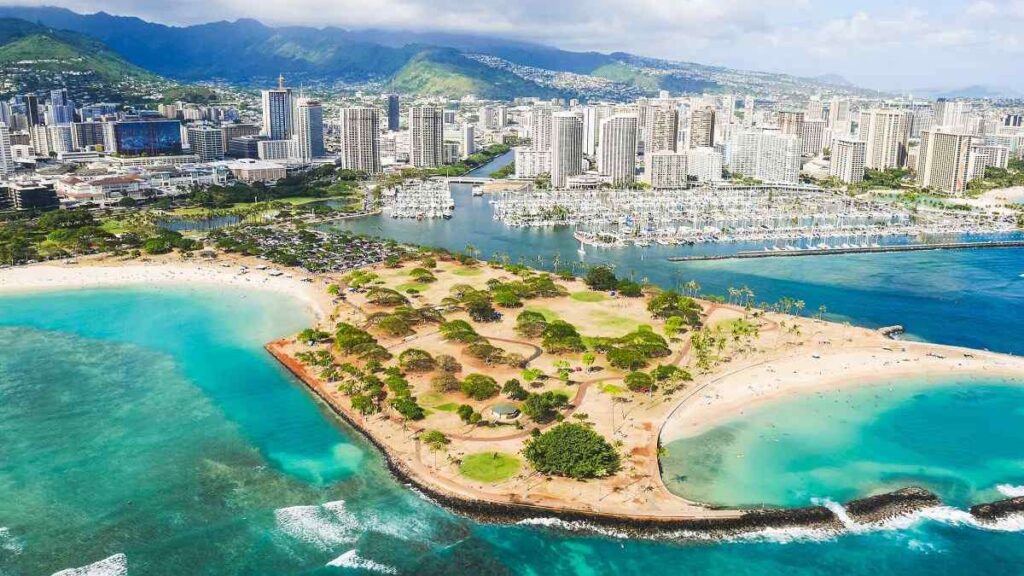 Honolulu is one of the best places to visit in October with great weather and fewer tourists
As well as having great weather all year round, Hawaii has so many hidden gems that are worth exploring. In October you can take part in the Hawaii Food and Wine Festival, which runs for three weeks and has an outstanding selection of food and drink on offer.
Other than food celebrations, Hawaii also has great celebrations for their Halloween! There are a few Halloween-themed events in Hawaii and they vary across the years. Travel down to Hawaii in October to choose your preferred way of celebrating Halloween.
Prices also tend to be lower at this time of year, and there are fewer crowds which makes it one of the best places to visit in October.
Buenos Aires, Argentina
To explore the rainforests in Autumn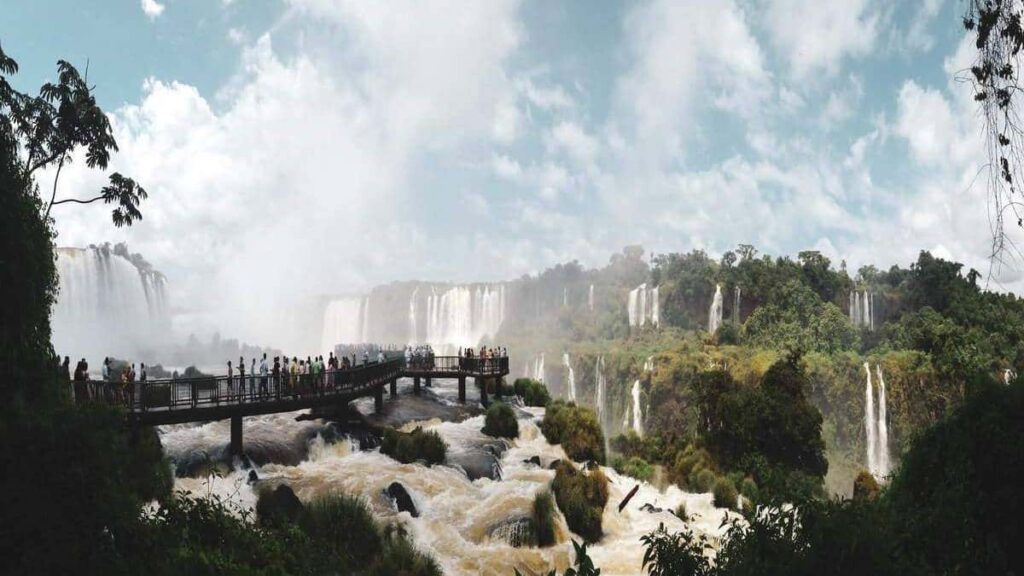 Visit Argentina's most popular tourist attraction without the crowd in October
Buenos Aires is an exciting and always vibrant city that is also the Argentinian capital. Springtime in Buenos Aires is one of the best times to visit for the mild temperatures and always exciting rainforests teeming with life.
Immerse yourself into the astonishing sights of nature as there are plenty of waterfalls for you to explore! You will also catch stunning wildflowers across the country during this blooming season.
Clear and sunny skies without the sweltering heat and humidity, make Buenos Aires one of the best places to visit in October. Being off-peak, October is also a great time to visit one of Argentina's most popular tourist attractions – Iguazu Falls, which is one of South America's Big Five. It is just a short plane ride from the city and offers a break away from the city.
READ MORE: Find out why we named Argentina as one of the world's best and safest places for solo female travel
Antarctica
Discover an untouched snowy paradise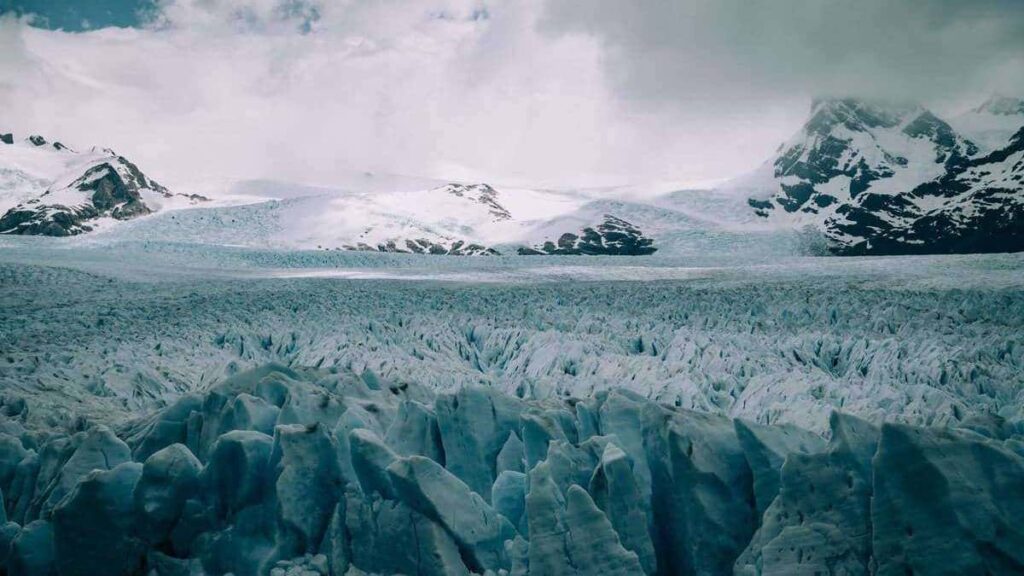 Antarctica is one of the best places to travel in October if you love unique adventures
Probably one of the best times to explore this icy continent, October should see the first Antarctica cruises leave the shores. Though the tours go on for five months, the month of October offers travellers a view of a pristine and untouched ice paradise.
If you are an adventurer, then this is the best time to visit Antarctica as you are one of the first people to see this forever changing landscape.
Early season cruising also means lower prices and smaller crowds, so this can be a huge benefit for being the first.
READ MORE: Travel bucket list? Here are 10 places to visit before you die
Where to travel in October in Europe
Rome, Italy
Experience history in Autumn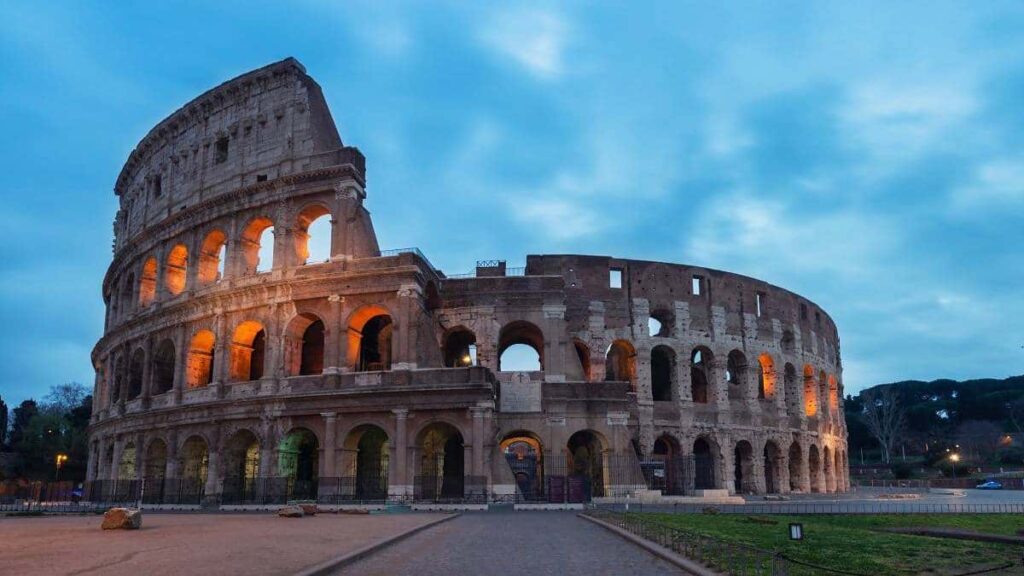 October is the perfect time to explore Rome
Rome is beautiful any time of year. However, the benefit of going in October means you get the warm weather throughout the day, which slowly fades to a pleasant cool in the evening.
It makes exploring the Colosseum and the Pantheon a pleasure. Aside from the temperature, the early sunsets shine beautiful shadows on all the stunning architecture. Fall is also the harvest season in Italy. Hence, there will be loads of food and wine festivals for you to satisfy your tummy and experience their harvesting culture!
I'd recommend going early in October as schools break up later in the month and it can make the city seem even more hectic.
READ MORE: The Colosseum is one of the most visited tourist attractions in the world, can you guess the others?
Munich, Germany
Drink and be merry at the legendary Oktoberfest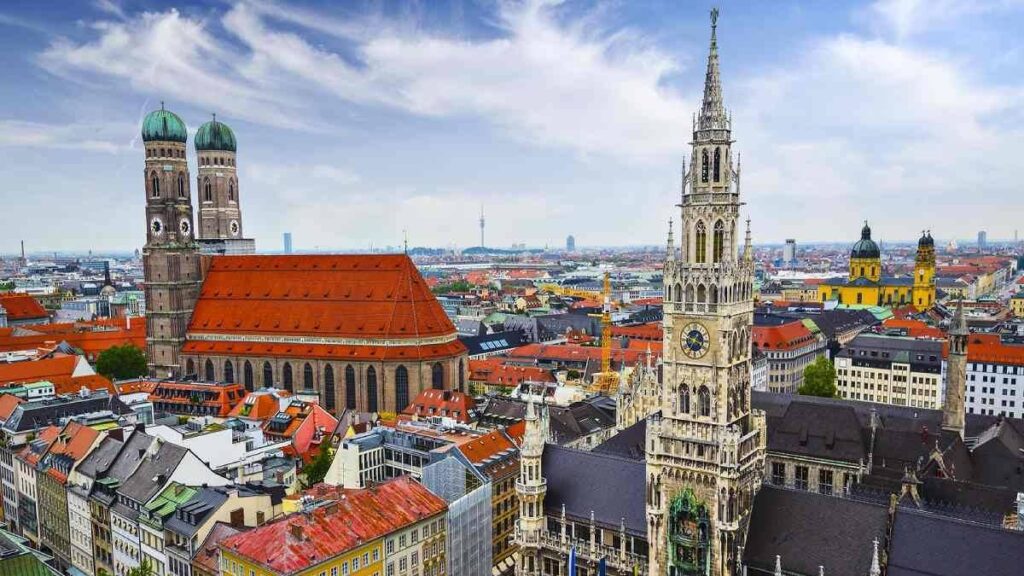 The famous Oktoberfest in Munich makes it one of the very best places to visit in October
Munich comes alive in October with the legendary Oktoberfest. The three-week festival is non-stop fun, make sure to bring your lederhosen or dirndls, the traditional clothes of the event.
With side stalls, games, a diverse range of food, and live music, there is plenty to do on top of exploring the city itself. Make sure to get yourself one of the 7.7 million litres of beer that are served up at the event.
Do note that Munich in October has an average temperature of 9.1 degree Celsius (48 Fahrenheit), so do pack slightly more if you fear the chill!
Canary Islands, Fuerteventura
Sun, surf and sea in Europe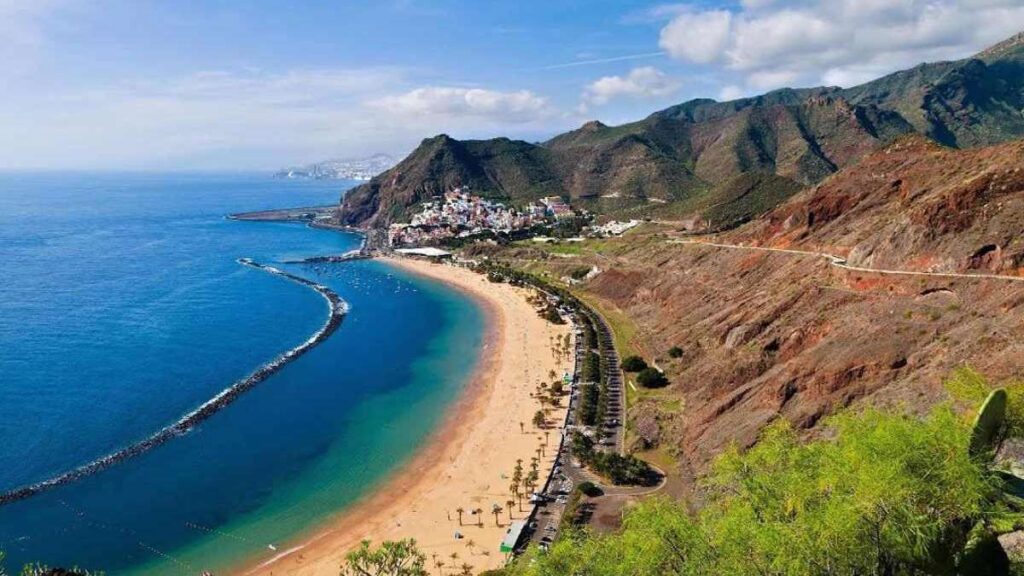 Enjoy the beach even in October in Canary Islands
If you're not sure where to go in October but want to catch some rays, I'd highly recommend Canary islands.
For you sun-starved travellers, there is an average of 11 hours of sunshine each day, and temperatures rarely fall below 21°C—however, the temperature drops at night which makes for a much more pleasant sleeping experience.
Treat yourself to the many water sports and activities such as scuba diving, windsurfing, cycling, and fishing that are available at some of the island's 150 beaches.
Algarve, Portugal
Continue your summer at the beach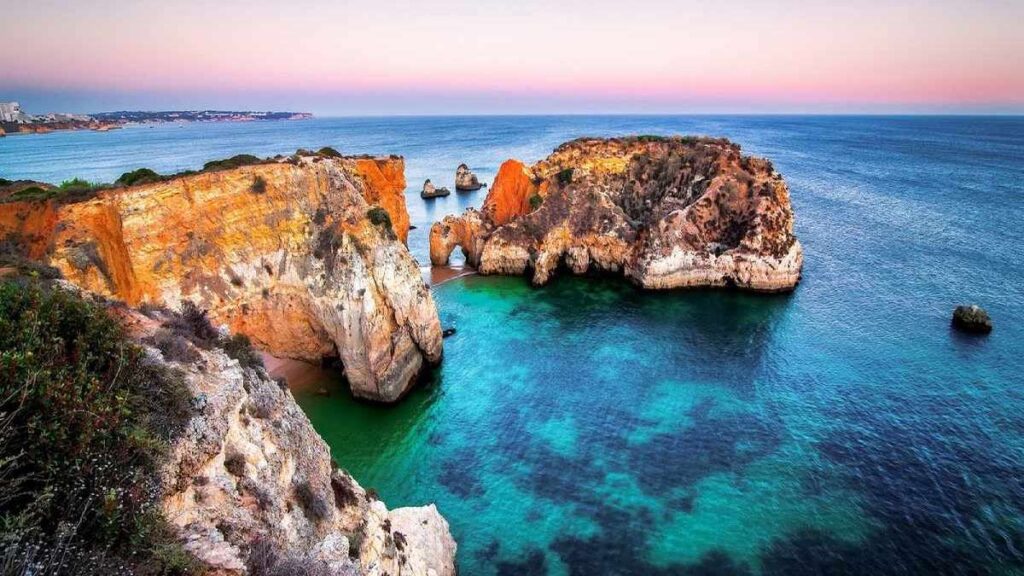 Algarve is one of the best places to visit in October in Europe if you want the sun
When considering where to travel in October, the weather will be a prime factor. The Algarve remains warm at this time of year but has the added benefit of thinner crowds. Best known for its amazing beaches and golf resorts, it is a great way to carry on your summer activities and fun.
Fewer crowds provide a slightly slower pace and give a real sense of relaxation. Also, the lower temperatures make exploring one of the many surrounding castles a breeze. On that note, if you are on a budget for a travel to Europe in October, Algarve is actually one of the least expensive destinations in Europe!
READ MORE: Here's Travel Wanderlust's own selection of the most beautiful beaches in the world
Best places to visit in October in Oceania
Great Barrier Reef, Australia
Explore the great depths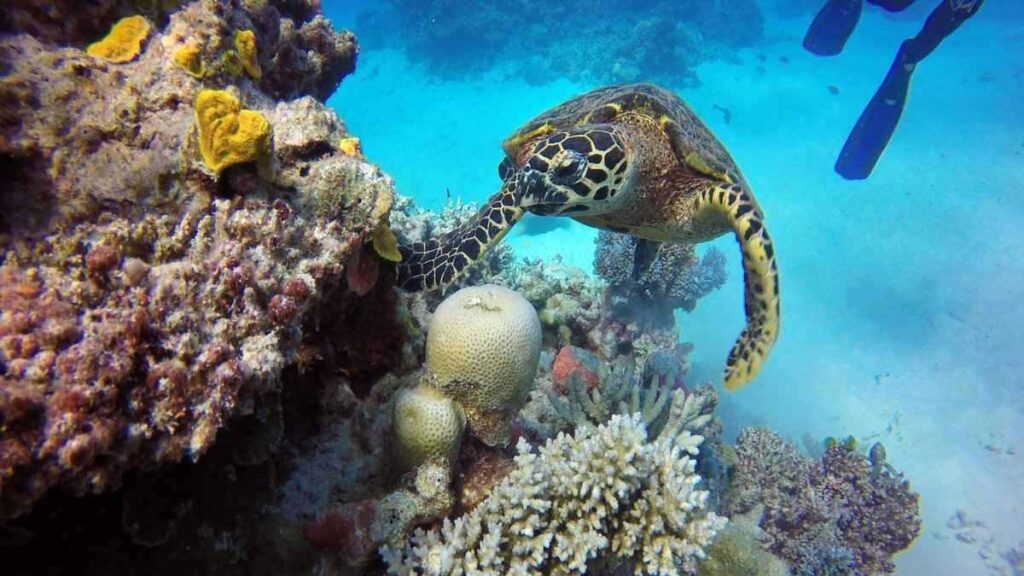 October is one of the best times to explore the Great Barrier Reef
Visiting Australia in October is a great opportunity to get into watersports. From surfing and scuba diving in the Great Barrier Reef, this is one of the best destinations for the month of October. With Australia relaxing its travel restrictions, making a visit in October is nothing of a hustle to plan for.
The weather in Brisbane, Australia is perfect for spending time on the water, so for those who live for the sea, this is a definite destination on your checklist.
Just a short boat ride from Cairns or Brisbane city, the Great Barrier Reef offers so much choice for water sports and activities when you travel.
Barossa Valley, Australia
Fine wine tours under the sun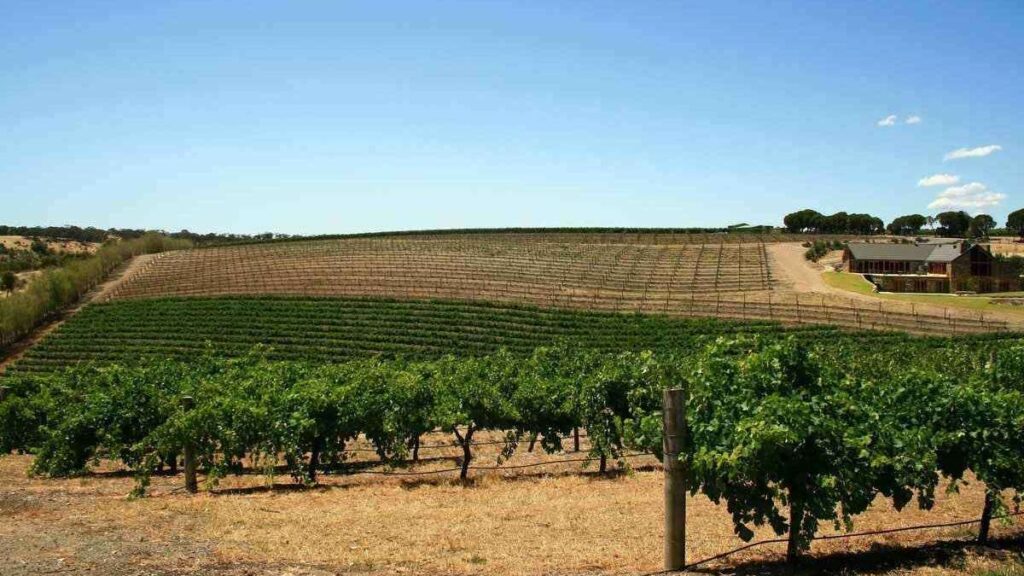 Discover Australia's countryside while tasting some of its great wines
There's nothing better to start off your October than a glass of fine wine. A great place to experience different vintages would be Barossa Valley in South Australia.
Australia in October is when the new leaves begin to form and the warm weather makes a cross-country road trip an amazing experience. Travellers can enjoy the countryside scenery while sipping wine in the sun.
This is a popular tourist destination during October, but it is worth the crowds.
READ MORE: Make sure you bring plenty of reef-safe sunscreen before travelling to sunny Australia
Plan a trip in October 2022
October is a fantastic time to travel and soak up the culture of a new destination. If you're not sure where to travel in October, consider how active you want to be. The best places to visit in October for something lowkey are the beaches. But for out and out exploring you have plenty of options too! Be sure to check the restrictions and requirements for each country before you head down to book the tickets.
20 BEST Places To Visit In October
Where are the best places to travel in October? Autumn can be a magical time of the year across the world. The harvest time leading to fantastic food complements the changing seasons.
Undeniably, a hot cup of apple cider or mulled wine doesn't comfort the soul on a cool fall day. When the leaves change and begin to die, they put on an amazing show as they burst forth in vivid gold, scarlet, and orange. It is my favorite time of year.
So, while others are hopeful for an endless summer at the beach, I yearn for relief from the scorching hot temperatures and humidity. Fall is the time to return to the great outdoors! Like many things, some places are better to celebrate the season than others. Here are a few of our favorite places to visit in October.
Best Places to Visit in October
Northern Michigan, United States
Michigan is one of the absolute best places to visit in October in the USA. If your idea of Fall is pumpkin patches, apple cider, and beautiful hues of red and orange, then head to Michigan. There is nothing quite like spending Fall in the mitten state and there are plenty of beautiful sights to see in Northern Michigan, especially the Upper Peninsula.
September and October are the best months to see the leaves change and partake in the fall festivities. I would suggest taking a 10-day road trip to see all the beautiful getaways the state has to offer before the winter season creeps in. Take a drive north and stop in Traverse City and Petoskey before going Michigan waterfall chasing in Marquette and Escanaba in the UP!
New York City, New York
Another one of the best places to travel in October in the USA is New York City. Fall is so good in New York they even made a romantic movie about it. There's nothing better than breathing in that fresh cool air while wandering around Central Park. New York City is easily one of the best places to visit in October.
Fall in New York is when all the trees turn vibrant colors, and everyone is in a happy mood. It's where pumpkin spice lattes and street art comes alive! Seriously the vibe is so good every world traveler in their life should experience it.
Peak fall season in New York is mid-September to late October. Making October arguably the best time of the year to travel in New York City. If you're heading here with your sweetheart, see all my favorite things to do here.
Wiltshire, England
Wiltshire is easily one of the best places to visit in Europe in October. Deep reds, glowing oranges, and bright golds – these are just some of the colors you can expect to see during the fall season. And where do I think is best to see these vibrant colors?
That's easy – Stourhead House and Gardens in Wiltshire, England; one of many special National Trust places in the UK. Surrounding a vast, glistening lake are hundreds of trees, just waiting to show a dazzling array of colors as soon as Fall begins.
But when walking around the lake, you'll also be treated to sights of secret grottoes, neoclassical buildings, and mythological statues. What's not to love about that?
Acadia National Park, Maine
There may be no more iconic place in the world to celebrate Fall than in New England, and within New England, it's hard to beat the beauty of Acadia National Park. Whether you're driving along Park Loop Road, staring down from the top of Cadillac Mountain, or eating popovers on the lawn of Jordan Pond House, you'll have unlimited opportunities of things to do in Acadia National Park to admire the brightly colored leaves that mark fall in this part of the world.
While crowds will pick up during fall foliage on the weekends, if you're able to swing a weekday visit, you'll also have the benefit of having the park–and the town of Bar Harbor–almost to yourself. Be sure to bring a warm coat: this is Maine, after all, and temperatures will be dropping.
You'll need a coat to watch the sunrise from Cadillac Mountain: during the Fall, you'll be among the first people in the USA to see the sunrise for the day if you're watching from that spot.
Prague, Czech Republic
One of the most beautiful places to visit in all of Europe is the Czech capital. Prague is one of the best European cities to visit in October and one of my favorite places to enjoy the fall scenery.
The city makes for a fantastic place to visit for photography and to get those colorful shots. Some of the best locations in the city are along the Vltava River, where you'll find trees lining the banks.
At the peak of the season, these become a wonderful mix of yellows, reds, oranges, and greens. These colors, combined with the many fabulous spots along the river, as well as incredible viewpoints, such as Hanavský Pavilion, provides the perfect opportunity for you to capture the city.
The best time to visit Prague for Fall is mid to end of October, when the colors will be at their best.
Seoraksan National Park, South Korea
Consider jetting to Asia when you are searching for the best places to visit in October. Every Fall, many people head to Seoraksanan National Park.
The park is already one of the most beautiful places in South Korea, but in the autumn, the changing leaves add another level of beauty to the mountains. Seoraksan National Park has a variety of hikes for every difficulty level, from short trails to multi-day backcountry hikes.
Highlights of Seoraksan include Biseondae, Gwongeumseong Fortress, Heundeulbawi Rock, Gyejoam Grotto, Ulsanbawi Rock, and many waterfalls. Best of all, Seoraksan National Park is close enough to Seoul that it can be accessed as part of a day trip, making it a must-do for any visitor.
Banff National Park, Alberta
I couldn't make a list of the best places to travel in October without listing my favorite place in all of Canada. Banff in October is one of the best times to visit. The summer tourists have long gone, and visitors can expect to score some off-season pricing on Banff accommodation. However, don't expect Banff to be a ghost town.
Come late September and early October; the larch tree needles turn golden before dropping to the ground in the winter. We call this "larch season." Although it only lasts two weeks, it's the best time to hike and photograph in the Rockies.
Come mid to late October, most of Banff gets pretty wintery. Snow has fallen on the peaks, and the access road to the famous Moraine Lake has closed for the season. However that doesn't mean late October is bad either. Last year we were ice skating on the frozen lakes at the end of October and were snowboarding at Lake Louise Ski Resort on Halloween!
Stowe, Vermont
Are you looking for an amazing fall destination guaranteed to have gorgeous fall foliage? Stowe, Vermont, is the ideal place to go and one of the best places to visit in October in the USA. Set in a valley between some of Vermont's prettiest mountains, Stowe is as quaint as it gets, with a white-steepled church, a charming general store, and an old-fashioned vibe.
To make the most of Fall, head out on some of the great area hikes (Sterling Pond & Stowe Pinnacle are among choice hikes, or climb Mt. Mansfield, Vermont's tallest peak). End your day in front of a roaring fire, sipping on hot apple cider and recalling your adventures.
The Italian Dolomites
The Dolomites are one of the most breathtaking places I have ever visited and one of the best October vacation destinations. They are fantastic year-round, but from a photographer's perspective, the Dolomites are best in October and early November (that's right, Fall lasts a tad bit longer here!). This is when the autumn colors peak and the larch trees stand in contrast below the dramatic mountains.
You can enjoy the fall colors from Cortina, but if you really want to experience the beauty, it's best to go for a hike in Tre Cime National Park or up to Lake Sorapis. You can even view the fall foilage without hiking along the most famous lake in Europe – Lago Di Braies!
Asheville, North Carolina
Asheville is one of the top destinations to visit in North Carolina in the Fall! People travel from all around the United States for the chance to drive the Blue Ridge Parkway at its peak. This fantastic stretch of road is transformed in late October as the leaves change yellow, orange, and red.
You can choose to stay at a cabin in Asheville and visit some of the beautiful waterfalls nearby, like Sliding Falls, before hiking up to Mount Mitchell. Although this time is the most beautiful time of year in Asheville, you'll want to book your trip far in advance as it's a hectic time, especially if you plan to stay in Downtown Asheville.
Get Travel Insurance
Protect yourself from theft, injury, illness, or the unexpected. Heymondo has great short-term travel insurance plans!
Greek Islands
No, you won't frolick around with a pumpkin spice latte in a cornfield in Greece. However, if you want to escape the changing of seasons and prefer making the warm weather last for as long as possible, then escaping to the Greek Islands may be the right place to head in October.
The summer tourists descending upon Santorini and Mykonos in July and August are long gone in October. And instead of high prices and crowds, you'll find pleasant beach-going weather with lower prices and a much quieter vibe.
I love traveling to Greece in October because it's quiet, and the water is still warm enough for swimming (unlike in the spring when it is just warming up). However, get there quickly; come November, most islands turn into a ghost towns with many businesses closing for the season. If you're looking for a fantastic island to visit in Greece, consider skipping the hot spots and venturing to Paros or Milos.
grand teton national park, Wyoming
Many Americans think that the east coast gets all the fall foliage; however, head west, and you'll be surprised. Head here end of September and early October for peak fall colors. Enjoy the migrating birds, bison, moose, and elk as the aspens, cottonwoods, and willow change to yellow and orange.
One of the best places to go in October is Oxbow Bend. Or a super fun thing to do is explore Grand Teton National Park via bicycle during this time before heading back to your Airbnb in Jackson Hole.
Edinburgh, Scotland
Do you like ghost stories, old buildings, and plenty of history with your travels? Well, then step back into time and take a trip to Scotland in October. While all of Scotland is impressive, I particular like hanging out in Edinburgh during October. It's a great time to grab a cappuccino and sit on the old cobbled streets watching life go by. Head up to the Scott Monument before enjoying a ghost tour of the city at night.
Feeling extra spooky? Make sure to head underground and visit the old catacombs of the city! Yes, it is said some spirits reside down there.
Mont Tremblant, Montreal
Mont Tremblant is well known as a great ski destination on the east coast, but it's also one of the best places to visit in October in Canada, thanks to its beautiful fall foliage. Head here for a fantastic outdoor experience that includes hiking, biking, and perhaps eating a poutine or two.
Mont Tremblant is also an excellent base for getting to the top of the highest peak in the Laurentians, enjoying a game of golf, and paddling on Lac Tremblant's crystalline water.
Whistler, British Columbia
Another well-known ski destination in the world that is a fantastic place to travel to in October. Get to Whistler before the crowds descend upon the ski town in the winter. October is a great time to walk around Whistler Village and go on the endless trails for a mountain bike ride.
Grab a loaf of bread from the award-winning vegan bakery BReD, or enjoy a bear viewing tour before they hibernate for the winter. If you want to shop Whistler has some fantastic sidewalk sales over Canadian Thanksgiving Weekend (second week of October), and many Whistler restaurants offer low season deals come late October.
The best part about visiting Whistler in the Fall is that it's considered shoulder to low season, and you'll be able to find some fantastic deals on accommodation as well as awesome restaurant deals.
Bavaria, Germany
Most people know about German Oktoberfest that happens in Munich every early October, but there is much more to rave about in Bavaria in the Fall.
So put away the dirndl and lederhosen because come mid-October, the countryside turns into something only out of a fairytale – literally! If you want to feel like a princess at a castle surrounded by the colorful forest, consider driving the Romantic Road and stopping at Neuschwanstein Castle before strolling around Rothenburg ob der Tauber in the evening.
Hallstatt, Austria
I've never felt more like I stepped into a European dream more than I did in Hallstatt. This town nestled in Austria's Salzkammergut mountains is another "fairytale" world. It's beautiful all year round, but the colors change to create an enchanting scene during October.
Stroll around the 16th-century architecture, and you'll see why this town has quickly shot up to a prominent European hot spot. It's easily one of the most beautiful places to visit in Europe, and if you can book far enough in advance to get a good deal on accommodation, consider yourself lucky!
Fun fact about Austria – it's a landlocked country – so you'll have to get out on the lakes for water enjoyment. Thankfully Hallstätter See is a beautiful one, and one of the best things to do in Hallstatt is rent a small boat and enjoy Hallstätter See! Step away from the crowds and take in the area from the water.
Lauterbrunnen, Switzerland
Lauterbrunnen is a tiny village in the Swiss Alps, not too far from Grindelwald and Interlaken – easily one of Switzerland's best places to visit. Images of the town's 300m-­high Staubbach Falls cascading into the town have been shared worldwide, and for a good reason – it's staggering.
Numbers here are insane during the summer, but heading here in October will ensure you get a quieter experience as well as pops of fall color! Once here, you'll need to check out the waterfall, but there are many other things to do. Take the train up to Wengen for panoramic views of the valley or enjoy the cable car to Murren. From Murren, you are set for plenty of Swiss hiking opportunities or a death-defying via Ferrata!
Nikko, Japan
Nikko is a small town just two hours away from Tokyo and easily one of the best places to travel in October! If you want to venture into the Japanese mountains and see one of the tallest waterfalls in Japan, all before visiting famous shrines and temples surrounded by wild monkeys, then Nikko is for you.
It's a fabulous place to travel to in the Fall as the colors come alive. Nikko is a photographer's paradise thanks to the bright red Shinkyo Bridge surrounded by beautiful colors. Don't forget to visit Kegon Falls (pictured above) during this season.
When your day is finished, don't hesitate to soak in a Japanese onsen or sento, it's one of those Japanese cultural experiences you have to have.
Hopefully this helped you determine which of these best places to visit in October is right for you. For other great places to travel by month check out these other articles!
Plan For Your Trip
Protect Your Trip: We don't travel without travel insurance, nor should you. You never know what can happen while traveling, so it's best to be prepared. HeyMondo provides excellent short-term and long-term travel insurance plans.
Find Cheap Flights: Sign up for Scotts Cheap Flights to get notified when prices get ultra low.
Travel Adapter: Make sure you find a good adapter to keep your personal electronics charged. Otherwise, you may be paying for a cheap one once you land. Purchase one here.
Travel Backpack: We like the Nomatic Travel Backpack for our travels. Check the price here.
Our Favorite Travel Shoes: Our answer to this question is always ALLBIRDS! Check them out on their site!
Get a Travel Credit Card: We travel worldwide for free because we have leveraged our spending into points. See why you should get a travel credit cardand how you can do the same with our favorite travel credit cards.
About Natasha
Natasha is the co-founder of The World Pursuit. She is an expert in travel, budgeting, and finding unique experiences. She loves to be outside, hiking in the mountains, playing in the snow on her snowboard, and biking. She has been traveling for over 10 years experiencing unique cultures, new food, and meeting fantastic people. She strives to make travel planning and traveling easier for all. Her advice about international travel, outdoor sports, and African safari has been featured on Lonely Planet, Business Insider, and Reader's Digest.
Learn more about Natasha Alden on The World Pursuit About Us Page.
1 thought on "20 BEST Places To Visit In October"
with baths for swimming in, Catherine Hill Bay has great swimming, surfing and diving, Terrigal is a great spot for families with swimming, surfing and the rock pools. If you haven't been to any of these beaches yet, you should! The Nelson Bay Area shouldn't be forgotten either! Stunning beaches and some great walks.
Leave a Comment
Welcome to the world, as seen through the eyes of Cameron Seagle and Natasha Alden. On this site, readers will find our experiences, gear reviews, photography, tips, and informative travel guides.
We love getting to off-the-beaten-path destinations and aren't afraid to go it alone. We hope to inspire other independent travelers and provide them with the resources to do so.
If you'd like to learn more visit the about us page.
Follow Us On Social!
This article may contain affiliate links. We receive compensation if you make a purchase, but it won't cost you anything extra.
Related Posts
The Best Travel Clothes For Men
After seven years of full-time travel, it's safe to say I've tested some of the best travel clothes for men. It's tough to strike the perfect balance between comfort, practicality,…
Salt Lake City Ski Resorts: Complete Ski Bum Guide
The Salt Lake City ski resorts are legendary! The city's appeal is evident for skiers, snowboarders, and anyone who loves the mountains. You only have to look up from the…
11 Best Hikes In Bryce Canyon National Park
This hidden haven of Utah boasts some of the best hikes in the American Southwest and the entire United States. The best hikes in Bryce Canyon, particularly, are full of…
22 Helpful Desert Hiking Tips to Know
Desert hiking can seem daunting. However, desert hiking can be a hugely rewarding and romantic place to go for a hike. The colors of the desert and their landscapes at…
Source https://www.wanderlust.co.uk/content/best-places-to-visit-in-october/
Source https://www.travelwanderlust.co/articles/best-places-to-visit-in-october/
Source https://theworldpursuit.com/best-places-to-visit-in-october-in-the-world/