Is Charleston SC Safe? Top 10 Most Dangerous Places in Charleston SC!
Charleston has a culturally rich heritage and very many epic experiences. For instance, on Sullivan's Island, there is the Station 12 beach access where the end of the beach is a view of dozens of dolphins breaking over the waves close to about 100 ft from the shoreline.
What's more, some of the best cuisine and bourbon craft cocktails in the country are made ready from this city. All these notwithstanding, there can still be crime found in this city. So here are the areas of Charleston, SC to avoid.
Top 10 Most Dangerous Cities in Charleston
What is the safest area in Charleston, SC? First, here are the dangerous areas!
1. Mount Pleasant
This neighborhood of 89,338 residents got its name from a plantation back in 1803. Now, the crime in this neighborhood is distinctly property crime. In 2018, out of a total of 1,359 reported incidents, only 138 were violent cases, no murder case. The remainder 1,221 were property crimes with theft superseding the list with 1,002 cases. Year over year, patrolling officers in this neighborhood recognize that crime in Mount Pleasant has decrease by 12%. It has even faded off bus stations, and now it is safe during transportation especially moving with cash.
Walking or biking can be done at day time and night time with little or no consciousness of the surrounding. So everyone can travel alone safely, particularly women.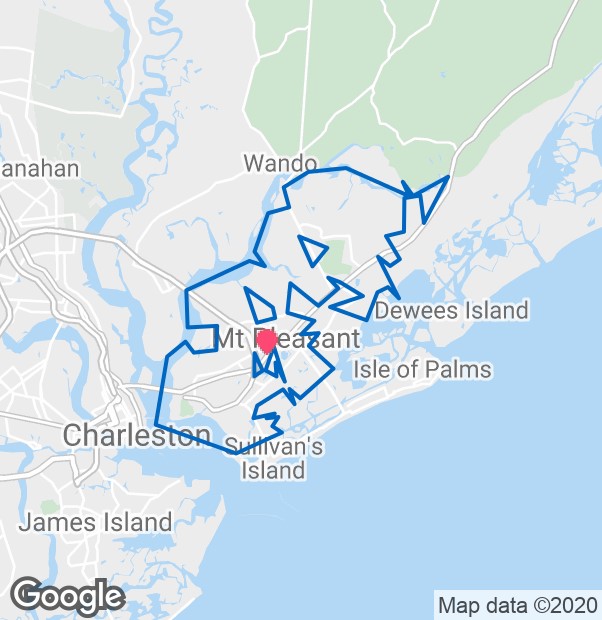 TRAVELING TO THE UNITED STATES?
Do You Have U.S. ESTA VISA Travel Authorization? If You Have ESTA Application, Check if it is Still Valid!
2. North Charleston
This neighborhood has a population of 115,382. About a decade ago, it moved from being voted the tenth most dangerous place in the US, to the fourth. Currently, it is still one of the top fifty most dangerous places in South Carolina! The total crime rate is 67.5 for every 1,000 people. This neighborhood had incessant reports on both violent and property crimes. There were incidents of shootings, murders, and aggravated assaults. This place was a place with a terrible influx of drug offenders, stabbings, and rapes were common crimes. The police officers in this neighborhood seem to have little or no effect.
Most residents affirm being robbed at gunpoint on certain occasions, some at gas stations. A particular resident in an interview disclosed that motor-vehicle thefts were as customary as "commemorative cups". The chance of having a vehicle stolen in North Charleston is 1 in 157. Public transportation buses also come with petty theft incidents that could not have been avoided, so tourists are warned against possessing lots of cash or valuable items during commutes.
Is North Charleston safe? The areas of North Charleston to avoid are the south of Dorchester Rd and the southern part of the town. Towards north has more safe areas like the Upper Dorchester Rd. which begins around the Air Force base. This neighborhood is hardly a place for safe walking or biking, and night times come with pockets of crimes at various alleyways. Not only independent women travelers, but even residents also avoid moving around at nights, especially alone. One's chance of being a victim of either property or violent crime is 1 in 15.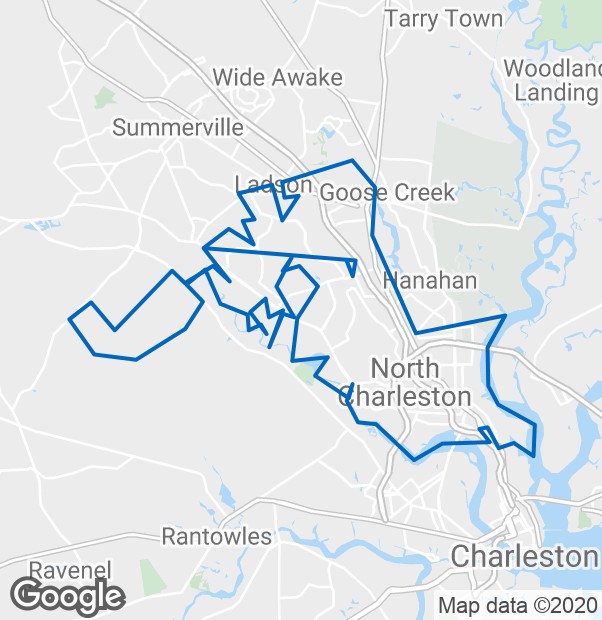 3. Hanahan
The population of 20,710 in this neighborhood has seen crime decrease by 19% over the years. The total incidents reported in 2018 dropped drastically to 406, with 52% of violent crime reported being assault, and 22% being rape cases. Theft still rules with 71% of the total property crime registered. In half a decade, on average, violent crime has only risen while property crime has fallen. The violent crime rate rose from 125.2 in 2016 to 175.6 in 2017. It dropped slightly to 145.8 in 2018. For property crime, from 193.5 in 2016, falling to 147 in 2017, yet another drop in 2018 to 110.5. Overall, the crime rate in this neighborhood is said to be greater than in 55.3% U.S. cities.
Unlike in the early 90s, alleyways and street corners are hardly sandwiched by people. So day time and night time bike strolls can be done safely by visiting men and women traveling alone. You can walk about with wads of cash and not feel threatened as the police in the neighborhood are visible. The hotels nearby come highly recommended for their safety measures.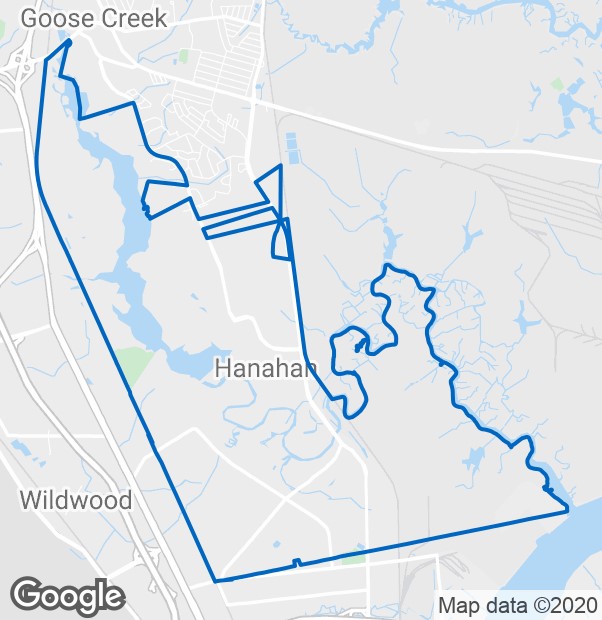 4. West Ashley
Formally known as west of the Ashley, coined from the fact that this place is the west of the Ashley River. There is an estimate of 82,341 people in this area. West Ashley, though not free of crime, has one of the fewest records of incidents. 2018 had almost the most records. There were strings of car break-ins, burglaries, and double homicides. There were shootings, and a couple of teenagers were murdered. The police are usually up and about in this neighborhood, and it is tough to see crime pass by without action plans. In 2017, the police department had files of 153 car break-ins registered, of which 52 guns were reported stolen.
Is Charleston, SC safe? Recent criminal incidents in 2020 are far apart so exploring from place to place is safe. The residents favor bike riding. Nighttime is also safe and can be explored with solo traveling women having little fear of safety. The public transportation axis has no recent record on pickpockets or panhandlers, so your cash and wallet are safe on you. There are safety tags also on hotels nearby.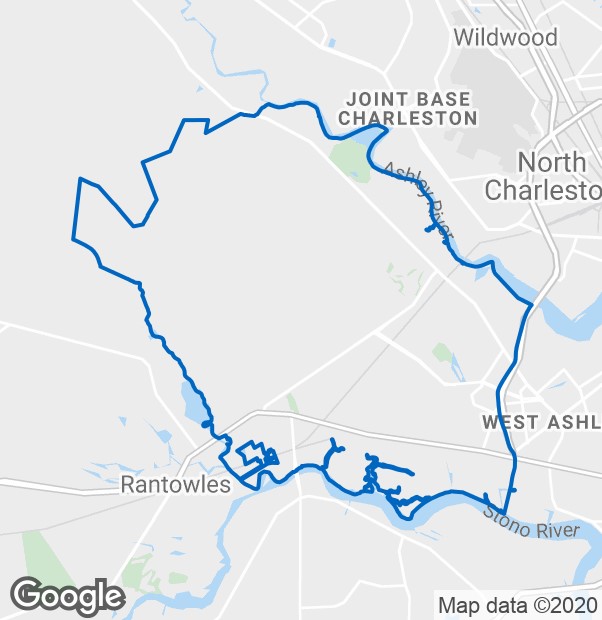 5. Summerville
This neighborhood occupies 47,919 people and has crime rates 4% greater than the South Carolina average. The total crime rate is 36 per 1,000 residents which is one of the highest in the US compared to similar-sized communities. In 2018, a total of 1,879 crimes were reported, and 1,740 were property crimes alone. The property crime rate per 1,000 residents in this neighborhood, thus, is 33.66 meanwhile the violent crime rate is 2.69.
During public transits, there are fewer chances of being robbed of cash or pickpocketed. However, there are higher chances of your vehicle or personal property being hijacked. The police visibility helps, but crime still happens regardless. Residents speak well about safety in exploring the district at day time and also night time, so women traveling alone can feel at ease. There are more hotels recommended for their security alertness than not. In Summerville, one's chance of being a crime victim is 1 in 28.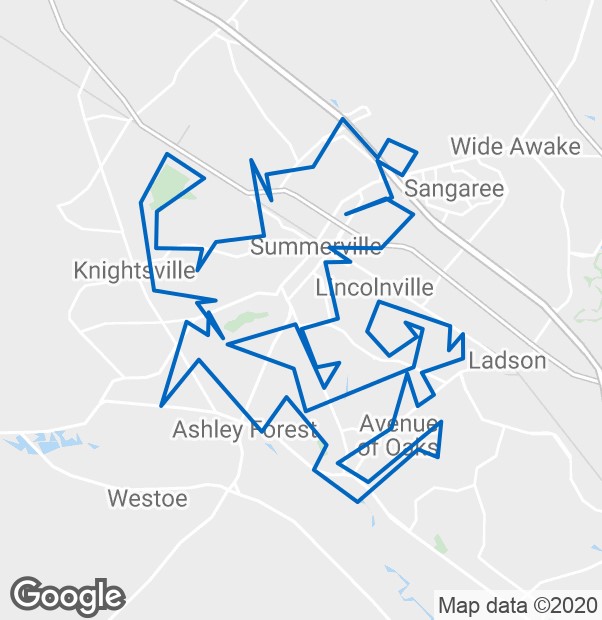 TRAVELING TO THE UNITED STATES?
Do You Have U.S. ESTA VISA Travel Authorization? If You Have ESTA Application, Check if it is Still Valid!
6. Harleston Village
This area of Charleston has a total population of 2,264 with a partly equal number of male to female ratio. Though violent crime is almost non-existent, it still does have a general high property crime rate. There are interesting attractions in this neighborhood like Battery Park where the history of the American Revolutionary War and Civil War was documented. There is also the South Carolina Aquarium packed with several sea life animals!
As long as you don't forget to lock your vehicles when you leave, you will be a step ahead of guarding your safety in this neighborhood. The police patrols are reasonably effective so the crime rate is curbed. Public transportation is free of petty criminals, providing reasons for the safety of your cash and wallet. Nothing to worry about walking or biking in this neighborhood, female residents share about the safety even at late hours alone.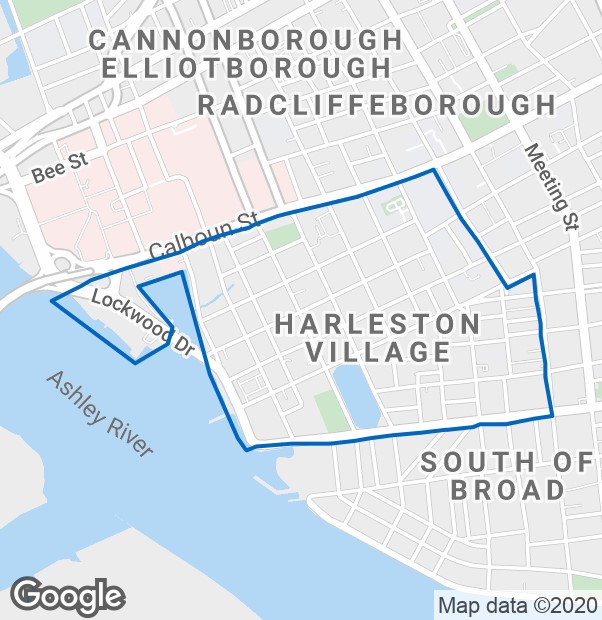 7. Kiawah Island
The number of people in this neighborhood is one of the smallest in Charleston. There are 1,543 dwellings on this island where the cost of living is 146% greater than the South Carolina average. What's wonderful about this area is the crime seems to drop every year. So far, year over year crime has fallen by 5% and the violent crimes are 82% lower than the national average. No wonder residents advice on the beauty in exploring the district at any time of the day, whether single females or couples.
The statistics for total crime is registered as 492 for every 100,000 resident and violent crime incidents make up 68 only. Safe to say the police are very active in this neighborhood.
Commute to and fro places are free of criminal activities so you will return to your destination with the possessions and cash you took along. Hotels nearby are as ok and safe as they come.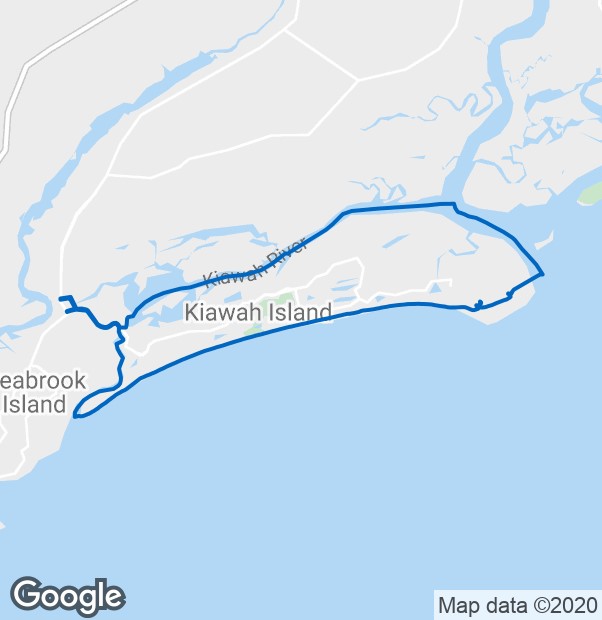 8. James Island
The population in this neighborhood is 12,068. Very few things make this area dangerous such as intersections in highways and property crimes. Just like Kiawah Island, over the years crime has decreased by 5% and the neighborhood is safer than it used to be a decade ago. The total crime is 1,404 per 100,000 people with property crime being 1,209 of the figure. The police in this neighborhood are often seen now and again, so this may seem to contribute to the decreasing crime rate experienced. There are clean records on murder or robbery, so you do not have to worry about being accosted or mugged of cash. Public commute routes and stations have safety records too.
By extension, is Charleston, SC safe to visit? This island boasts of a plethora of beautiful trees that tourists and traveling visitors get amazed by. It is safe to explore even at nights, and alone if female. In James Island, the chance of becoming a crime victim is 1 in 72.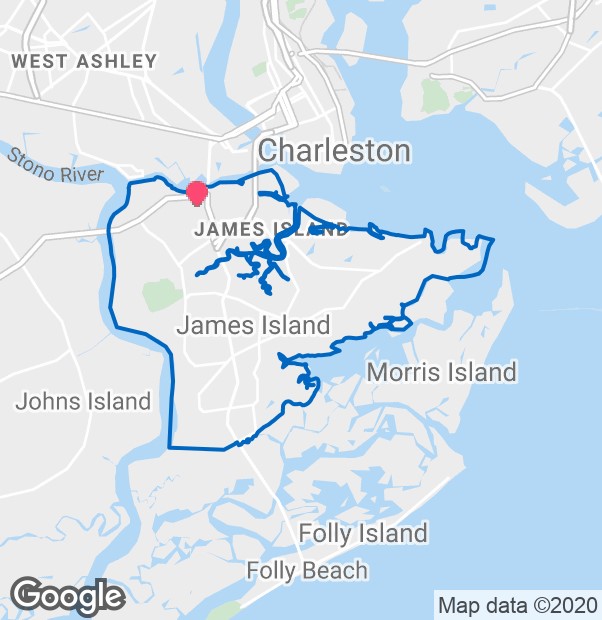 9. Goose Creek
There are 40,553 people in this neighborhood where the total crime rate is 2,434 for every 100,000 residents. There have been incidents of armed robbery, thefts, murder, and homicide. Shootings are heard by neighbors especially in recent times in 2020. There was a triple homicide even early in July 2020. However, rape and assault take the bulk of the overall violent crimes reported while theft cases make up about 77% of property crimes. Police are thoroughly active in this neighborhood, noticeably now with the series of cases.
Typically, is Charleston, SC safe at night? Residents plead for travelers to halt on visitations especially during night time, principally for single females, as the environs are hardly safe. Public transportation still performs at optimal safety though, and cash thefts are very minimal.
In Goose Creek, your chance of being a crime victim is 1 in 42.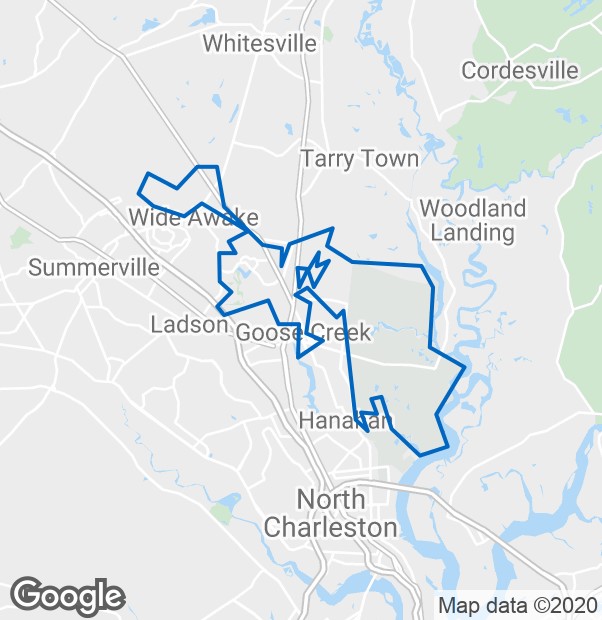 10. Wagener Terrace
6,181 people made this neighborhood which was developed along the Ashley River in downtown Charleston their home. In the past decades, the crime rate was outrageous. Though it is better now, a couple of property and petty crimes still keep police on a constant lookout. Residents warn never to keep anything of value in plain sight in the vehicle. Pickpockets take time to explore as often as visitors find their way into the neighborhood. So it is best to hug your wallets closer, especially if stuffed with cash.
Is Charleston, SC safe to walk around? A good many people find satisfaction in riding bikes to move about, but night times can be sketchy. Females are thus encouraged to move at late hours only amidst company.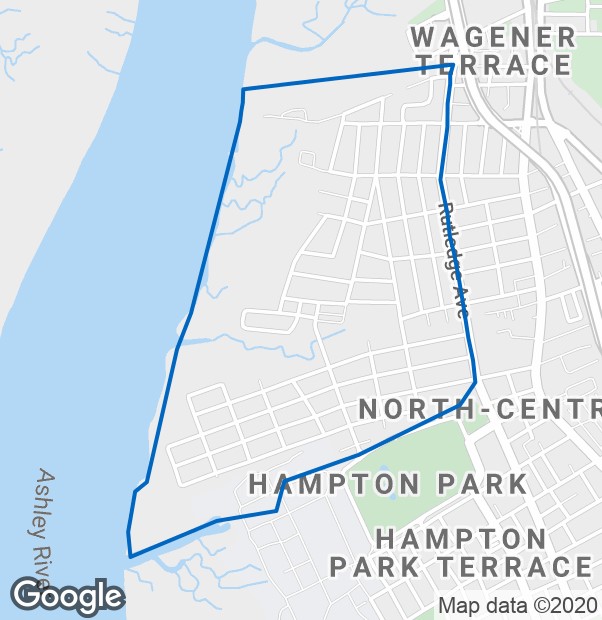 Crime Situation in Charleston
Crime in Charleston, SC from the FBI records of 2018 revealed the exponential growth of property crime against violent crime. The number of reported incidents for violent crime was 422, while that of property crime was 3,053. For Charleston, SC crime rate, the total becomes 25.51 crimes per 1,000 residents.
Conclusion
According to Statistics, an influx of an average of 28 new people move into Charleston daily making this city the 47th fastest-growing U.S. metro. But based on FBI crime data, Charleston is not one of the safest cities in the US. However it comes very close, and Morris Island lighthouse makes for the perfect place for a peaceful stroll along the water.
Is Charleston Safe To Visit? Things To Know
Charleston is a coastal city in the United States of America's state of South Carolina. Its old town is situated on a peninsula made of two streams, Ashley and Cooper, which flow into the Pacific and are shielded from the high seas by nearby islands.
Charleston is defined by centuries-old homes, Spanish moss-draped trees, creepy cemeteries, and cobblestone lanes. You could believe you've journeyed back in time as you wandered through the streets at night, passing through gas lamp-lit streets and dodging horse-drawn carriages.
But just because one community in South Carolina is proud of its history doesn't mean it's trapped in the past. Charleston is home to cutting-edge restaurants, intriguing stores, advanced art galleries, and the world-renowned Spoleto Festival USA.
Due to the state's height limitation rule, the existing downtown skyline is characterized by church steeples and the spectacular Arthur Ravenel cable-stay bridge that spans the Cooper River, finished in 2005.
The city is a major port on the United States' eastern seaboard and a popular tourist destination for domestic and foreign visitors. According to statistics, 28 new individuals migrate to Charleston every day, making it the 47th fastest-growing metro area in the United States.
But is Charleston safe? What are Charleston's crime rates?
Table of Contents
Why Visit Charleston, South Carolina?
From the grand homes turned into museums to the monuments that celebrate the city's significance in the history of the US, history infuses practically every element of the "Holy City".
Visit Fort Sumter to learn about the Civil War, Middleton Place to hear about the plantation owners and the enslaved Africans who toiled for them, and Emanuel AME Church to see where Martin Luther King Jr. made his historic speech.
Those seeking locally manufactured products can visit the Charleston City Market, where they may purchase sweetgrass baskets crafted in traditional Gullah patterns and other unusual mementos.
The city can accommodate you when you're ready for a day at the beach. Sullivan's Island, Isle of Palm, and Folly Coastal are just a few nearby beach communities that provide sun, sand, and mild surf.
Charleston isn't the first spot that comes to mind when thinking of a winter trip, but it's a great option for anyone looking to get away from the cold of the Northeast or Midwest.
Hotel and restaurant reservations are cheaper in Charleston than in more popular warm-weather destinations like Miami, Fort Lauderdale, Phoenix, or Scottsdale, and short-term winter rentals are abundant at lower prices.
You won't find beach weather in Charleston during January, February, and March. Still, with temperatures ranging around 50-60°F, it's mild enough to spend time outside without wearing heavy winter coats and gloves.
The minor likelihood of passing snowflakes in late December or early January may even lend a touch of fairy dust to the city's attractiveness. Most attractions and historic sites are open all year, with distinctive seasonal festivals and activities that lures winter visitors.
So yeah, there are plenty of reasons for visiting – but how safe is Charleston to visit?
Is It Safe to Travel to Charleston?
Charleston has a crime rate that is higher than the national average, but it is a generally safe place to visit. Serious outbursts of violent crime, protests, and demonstrations are uncommon throughout most of the city.
Theft is the most common crime, and as always, touristy-looking tourists are going to be vulnerable. If you're asking "is North Charleston safe?" it is worth noting parts of North Charleston, particularly around the old naval station, are slightly more hazardous and the violent crime rate is higher than in Charleston proper.
If you're asking "is West Ashley, Charleston safe?" then you'll be pleased to know that West Ashley is one of the safest (and prettiest) regions in the area.
In this neighborhood, people are more vulnerable to assault and robbery. As a result, travelers are advised not to bring valuables or display their electronic gadgets when out and about. Drug trafficking is also more prevalent here. Avoid strolling late at night on dimly lit streets and neighborhoods distant from the city center.
While Charleston's crime rate is higher than the national average, it's still a pretty safe place to visit. Let's get into the nitty-gritty!
Dangers And Charleston Safety Concerns
Look for areas to avoid in Charleston!
Risk in General
On average, Charleston may be a safe place to visit, provided you take certain measures. It is not advisable to walk alone at night. Close your car properly and park in a secured parking area if you're traveling by automobile. Thoroughly examine places to avoid in Charleston.
Risk for Female Tourists and Solo Female Travelers
Most parts of Charleston are suitable for solo female travelers during the day. Walking alone late at night, though, is not advised. It's also best not to spend too long at bars. When going alone without a care, exercise extreme caution.
Risk of Bad Weather
Fire, floods, storms, thunderstorms, gusty winds, and earthquakes pose threats to the Charleston area. When visiting this area, remember to avoid the storm season. There is a strictly delineated hurricane season that affects everyone in the area, so check the weather before you book!
Some years, Charleston bears the brunt of hurricane season. Hurricane Hugo wreaked havoc on the city in 1989. In 1999, Hurricanes Dennis, Irene, and Floyd all hit Charleston within months of one other!
Keep an eye on the weather conditions to stay safe before planning your trip to Charleston, and be aware that if you travel during hurricane season, you may be forced to evacuate during your vacation.
In Charleston, hurricane season lasts about from July 4th to Thanksgiving. Because Charleston is at sea level, even a Category 1 Hurricane may inflict significant damage, particularly if you stay on Folly, Sullivan's, Kiawah, or Seabrook Island.
If a storm threatens the region, have a backup plan in place. If you must evacuate, begin packing and leaving as soon as possible. If possible, go south on Highway 17 to Savannah, Georgia. Interstate 26 is prone to gridlock. Highway 52 is another option for escape. Prepare several escape routes and have a full tank of gas and radiator fluid on hand!
Armed Robbery
In this metropolis, underprivileged regions are frequently the target of severe thefts. This is uncommon in more popular tourist sites in South Carolina, in general. As a result, stick to downtown and safe neighborhoods, stay off risky streets after dusk, and only travel in groups.
Terrorist Attacks
Terrorist activity is a real possibility in Charleston, particularly among white supremacists. Terrorist attacks have occurred in the city, the latest being in 2015 when a white supremacist terrorist gunned down 9 African Americans while they worshipped at church.
Before you visit, check the political climate. Protests and religious and political groups should be avoided. Be cautious of strange items and individuals – and be aware of the simply huge amount of guns this far south.
When in Doubt, Book a Cab
Cabs, public transportation, and trolleys are great ways of getting around town. They're also a great way of getting around the city safely.
A few cabs are parked at the airports and distributed around Charleston's city center. Outside of the city limits, though, taxis are tougher to find. If you're not lodging downtown, phone earlier to book a prepaid cab.
Purse Snatching and Pickpockets
According to local crime figures, pickpockets are very common in touristy areas of Charleston, particularly on Market Street. There are always a large number of tourists around here which makes for easy pickings. You should exercise extreme caution here and watch your wallets and other valuables.
Consider Avoiding North Charleston
Similar to the association between Manhattan and Brooklyn, North Charleston is technically a separate city from Charleston. Some areas are not as secure as the rest of the city and violent crime rates are markedly higher in North Charleston.
Not all of North Charleston is dangerous, and it's mostly okay during the daytime. That said, it's best not to risk it if you're unfamiliar with the area or if it's after dark.
Make Sure To Have A Luxurious Experience
If there is one major crime in Charleston that goes unreported it's the cost of stuff! When it comes to fancy hotels, fine dining, and private transportation, Charleston can be pricey. Be aware that parking is also pretty pricey and scarce if you're driving downtown.
Charleston Police
Charleston is pretty heavily policed. You don't want to get out of hand (or even what can be perceived as out of hand), or you'll find yourself in serious trouble with the trigger-happy police.
It's worth noting that police in Charleston and North Charleston have a pretty appalling history when it comes to racial bias against black people. Despite making up less than 22% of the population, black people are four times more likely to be arrested or killed by Charleston Police than white people.
That said, both police departments have been working for the last 3 years to improve how police officers serve their communities without racial bias. Whether or not this has had any effect remains to be seen.
Entering Charleston and Downtown at Night
Is downtown Charleston safe? If you arrive in Charleston via Interstate 26, proceed south to the visitor's center downtown. It would help avoid the area right off the freeway, particularly at night. The downtown area is safer than other city areas, although like with most city neighborhoods, it's best to explore with someone rather than alone.
Things To Do in Charleston, SC
So, we've assessed the risks of traveling to Charleston, but what can a cool cat see and do in Charleston?
Festival of Light on James Island
You can enjoy the Festival of Lights, which transforms James Island County Park into a three-mile-long winter paradise with over two million sparkling lights.
You may either drive through or stroll along the walkways, stopping for activities like marshmallow roasting, train rides, and carousel rides, among others.
Lowcountry Oyster Festival
The annual Lowcountry Oyster Festival, the world's biggest oyster festival, is held every year beneath the moss-strewn oak trees at Boone Hall Plantation.
At this family-friendly charity event hosted by the Greater Charleston Restaurant Foundation, enjoy fresh oysters by the bucket, oyster eating and shucking competitions, live music, and plenty of wine and beer. The grounds of Boone Hall, the country's oldest operating plantation, are in full flower all year.
Southeastern Wildlife Exposition
The Southeastern Wildlife Exposition, scheduled in February, appeals to nature enthusiasts. Artists, crafters, collectors, and sports fans with a common love for wildlife meet in Charleston, presenting great art, live entertainment, and unique events.
Best Places to Stay in Charleston
Look for the bad areas of Charleston and avoid staying there. Considering these places for stay at different pricing ranges, the city provides a variety of lodgings ranging from traditional to modern. Here is a handful that is worth visiting and know is Charleston a good place to live:
Emeline
It's the best place to stay in Charleston. n the ancient neighborhood of Charleston, Emeline is a wonderful vantage point from which to see the Holy City. There are 212 all-king bed guest rooms in the boutique hotel, including 128 deluxe suites. Frannie & The Fox (a wood-fired bistro with Italian sensibilities), Clerks Coffee Company (a more casual café and eatery with a tinge of nostalgia), and Keep Shop are all located inside the hotel (an exceptionally well-curated gift shop).
Charleston Place
Another premium hotel in the center of downtown Charleston is Charleston Place, A Belmond Hotel. The Club Level accommodations, consisting of a two-story selection of restored rooms and suites with private elevator access and check-in, are available. In the elevator lobby, custom wallpaper shows a map of Charleston from the 1820s as a nod to the city's past. Guests may arrange private excursions to local plantations and gardens with the assistance of a concierge.
Spectator Hotel
The Spectator Hotel on State Street has an Art Deco-inspired décor that harkens back to the glitz and glamour of the 1920s. The boutique resort is the only one in Charleston that offers personal butler service, which is available 24 hours a day, seven days a week, and can help with anything from bringing freshly made gingerbread cookies to setting up in-room eggnogs. Make a point of stopping at The Bar, a Prohibition-themed cocktail bar.
Sweetgrass Inn
The 153-room Sweetgrass Inn at Wild Dune Resorts is the resort's newest addition. Championship golf, nationally recognized tennis, an enormous private beach, a 10,000 square-foot luxury spa, and a 2,750 square-foot fitness facility are among the resort's year-round attractions.
Sanctuary at Kiawah Island
The Sanctuary at Kiawah Island Golf Resort has 255 accommodations, many of which have breathtaking ocean views. The resort is situated on a barrier island approximately twenty miles from downtown and is particularly popular with golfers. The elegant 255-room hotel is the only travel insurance Five-Star hotel in South Carolina.
Sweetgrass Homes
Sweetgrass Homes is a Kiawah Island-based vacation rental firm with a searchable database of luxury rental properties on Seabrook Island, Wild Dunes, and the Isle of Palms. The InsureMyTrip is an important tourist resource and travel insurance. You can also get assistance with transport services in Charleston by Rentalcars.com or Kayak.
The Essential Charleston Passport, published by the Charleston Heritage Foundation, is available online. It provides tourists with a digital ticket from GetYourGuide to visit five historic homes, the Charleston Museum, and the Gibbes Museum of Art.
From Chicago, New Orleans, Dallas, Miami, Boston, New York City, Denver, and other major cities, direct flights to Charleston are accessible through Viator also.
Final Thoughts: Just How Safe Is Charleston?
Charleston is a beautiful city with a moderate crime rate. According to FBI crime data statistics, Charleston is not one of the safest cities in the United States in terms of property crimes and violent crimes. The most serious issues are the theft of products, auto theft, burglary, and drug trafficking.
Charleston's crime rates are around 18% higher than the national average, with violent crimes in Charleston being 20% higher than the national average, and property crimes being 18% higher than the national average. Your chance of being a victim of violent crime in Charleston is 1 in 227 and the chance of being a victim of property crime is 1 in 45.
That said, most of the touristy areas are pretty safe. Just don't dress like a tourist!
How's the Weather in Charleston these days?
Charleston is best visited between March and May or September and November when temperatures are warm but not oppressive.
What Should I Know About Charleston Airports?
In North Charleston, South Carolina, Charleston International Airport is a hybrid civil-military airport. It is the most important and busiest charleston international airport in South Carolina. The airport is around 19 kilometers northwest of downtown Charleston in North Charleston.
Is It Necessary For Me to Get Travel Insurance for My Next Trip?
We think travel insurance is always a good idea, even if you're traveling domestically! In a place like Charleston where natural disasters are a real risk, it's not a bad idea.
Is Charleston's Water Safe to Drink?
The tap water from the Charleston Water System is safe to consume. Water that has been bottled or filtered is available, although it is much more costly than tap water.
Is It Safe to Use Uber in Charleston?
In Charleston, Uber and Lyft have a presence. The price will be determined by the duration of the journey and the time of day. A smartphone app may be used to summon a car.
Best Spring Break Destinations for Families [2022]
Please note: This article includes affiliate links to the products we earnestly love and recommend, meaning at no extra cost to you, we might make a teeny-weeny commission if you click on the link and decide to buy something. The money will be used to sustain this little cozy blog we call our virtual home.
Come Spring Break and the search for the best Spring break destinations for families begins. Are you also confused about which places to go for spring break?
Don't fret, we've got you covered with an exhaustive list of Spring break trips across the world.
Best Spring Break Destinations for Families
Where to go for spring break is the first question that the kids ask as the winters begin to end.
Outer Banks, North Carolina
The archipelago of islands off the coast of North Carolina makes for a perfect Spring break destination. The pleasant weather and less-crowd lets You enjoy the plethora of activities.
There are many things to do in Outer Banks NC and not just the mesmerizing beaches. This is the place where history was created by brothers Wilbur Wright and Orville Wright by successfully flying an aircraft they developed in Kitty Hawk. The Wright Brothers Memorial is a must-visit to witness memories of this historic event.
Some of the largest sand dunes of the East Coast can be found at the Jockey Ridge State Park. Grab your favorite kite and fly along with others soaring in the sky.
If you love adventure then Outer Banks is the place. From driving your AWD on the beach to chasing wild horses to surfing the large waves, there is so much outdoor fun. There are some beaches that require permits to drive on the beach.
There are some beautiful lighthouses throughout the Outer Banks – Currituck beach lighthouse, Bodie Island Lighthouse, Cape Hatteras Lighthouse, Ocracoke Lighthouse to name a few. The lighthouses do get open to climb atop around April.
The 200-mile long strip of barrier islands lets you enjoy beautiful beaches and magical sunrises. Drive the Outer Banks Scenic byway for breathtaking views. Just relax and sunbathe or make castles with kids, it is a rejuvenating and relaxing vacation that one yearns for.
It is great to stay near the beaches. There are many hotels and vacation rentals to stay. We stayed at the Days Inn & Suites Mariner and our suite by the beach had everything for a comfortable stay for a family.
San Diego, California
By Victoria from Bridges and Balloons
San Diego is a fantastic family destination with everything from beaches to some of California's best family attractions.
One of the biggest draws for families is the world-renowned San Diego Zoo where you can easily spend a whole day, exploring the 100-acre park. They have animals including gorillas, giant pandas, lions, and elephants. San Diego Zoo is in the larger Balboa Park, which is also home to 15 museums and galleries.
And another must for families with young children is Legoland California where you'll have endless fun, enjoying the rides, sculptures, and activities.
Museums for families include the New Children's Museum, the Air and Space Museum, and the San Diego Model Railroad Museum. You might also enjoy a visit to the USS Midway, a historical aircraft carrier. These are some of the best museums in the US.
Even without these attractions, San Diego has plenty for families in terms of its natural wonders. Head to Torrey Pines State Reserve for some beautiful hikes, and there's also a plethora of beautiful beaches. Some of the best beaches in California for families are Coronado Beach, La Jolla Shores, and Mission Beach.
For somewhere to stay in San Diego, there are lots of San Diego Airbnbs to choose from, or a good family-friendly hotel is the Hotel del Coronado.
And for places to eat, don't miss Puesto in Seaport Village for elevated tacos and other Mexican fares; the North Park Thursday Market for street food; and Donut Bar for some seriously OTT donuts.
San Francisco, California
By Jyoti Baid from Story at every Corner
San Francisco is a great destination any time of the year with its coastal cool climate that's lovely all year round. But, spring is special.
California is dry through summer and fall. In winter when it rains, everything turns lush green. Come spring, all the wildflowers bloom so the entire region invites you with massive colors – green rolling hills with strokes of yellow, orange, red, and blue.
Our small but iconic city has a ton to see and do. The Golden Gate Bridge, Golden Gate Park(San Francisco Botanical gardens, Japanese Tea Garden, Conservatory of flowers), Chrissy Fields, Palace of Fine Arts, and the "stunning mosaic steps of San Francisco". While you're there be sure to check the opera and SFMOMA.
Another great way to experience the breathtaking waterfront is by taking a Golden Gate Bay cruise. Book the cruise.
One of my favorite things to do is go to one of the San Francisco city parks and hiking trails in spring. If you have time, there are hundreds of amazing wildflower hikes in and around the San Francisco Bay Area for you to explore. We have national parks, state parks, county parks, open space preserves, beaches, mountains, meadows, and lakes to hike. The possibilities are endless.
San Francisco is an awesome place for gourmet dining. Farm to table and vegan has been a popular concept even before it was a thing in the rest of the world. There are amazing restaurants to choose from. My favorites are Shizen Japanese and Ghirardelli Square.
If you have time to go beyond the Bay Area, you can do multi-day trips to Yosemite National Park, Lake Tahoe, Monterey peninsula, and more. Or book a half-day scenic tour of Lake Tahoe.
Some great Hotel recommendations to stay in SFO are Westin Saint Francis hotel and the Ritz Carlton.
Orange County, California
By Maggie Alexander from Milanastravels
If you're looking for a spring break destination that your entire family will enjoy, then Orange County, California should be on your list! Known for Disneyland, it's one of the most popular places for families to visit. But there is a lot more to Orange County than just Disney. From beautiful family-friendly beaches, lots of amazing playgrounds, and tons of family-friendly restaurants, Orange County is a great place to spend your spring break.
Orange County has a very temperate climate, making it ideal to visit any time of year. It is great to travel with kids to Orange County. Head to one of the beautiful beaches and visit one of the many tide pools in the area, where your kids can explore sea life in their natural habitats. If your kids like playgrounds, check out Marina Park in Newport Beach. The playground overlooks the water and has some amazing play structures for your kids to enjoy.
There are many family-friendly restaurants in Orange County. If your family likes burgers, check out the local chain Burger Lounge, known for its grass-fed burgers. If you like tacos, there is no shortage of authentic taco shops in the area! And for a true California experience, try an In-N-Out burger, animal style.
If you're looking for a family-friendly hotel in Orange County, check out the Hyatt Regency in Huntington Beach, right across from the ocean with an amazing pool area. Closer to Disneyland is the Courtyard By Marriott Anaheim Theme Park Entrance, a hotel with an on-site water park, perfect for traveling families.
For a spring break destination that is sure to appeal to your entire family, look no further than Orange County!
New York City
By Lyndsay From The Purposely Lost
If you're looking for spring break destinations the whole family will love, you need to consider New York City. Fantastic restaurants, world-class galleries, and museums, amazing entertainment are all available. Not to mention the City's parks like Central Park, Madison Square Park, or Prospect Park will all be in bloom for the spring season. If budget allows, try booking your hotel nearby one of the parks to take full advantage of this time of year, like the Park Lane Hotel by Central Park or the Washington Square Hotel by Washington Square Park.
First, take some time to explore any of New You City's major museums. From renowned museums like the American Museum of Natural History and the Metropolitan Museum of Art to fun, interactive places like Spyscape or The Paley Center for Media, you'll have the opportunity to expose your family to arts culture they won't find anywhere else. And, don't forget to schedule a Broadway show!
Also, many of the best free things to do in New York City are the easiest to enjoy in the spring. A walk on the High Line, exploring Roosevelt or Governors Island, or visiting the 9/11 Memorial in Lower Manhattan will be accompanied with flowers in bloom all around. Take a stroll along the historic streets in Manhattan or even just wandering through some of the different communities will offer you amazing insight into the vibrant, captivating atmosphere of New York City.
A trip to NYC is incomplete without visiting the Statue of Liberty. Read our Statue of Liberty guide to help plan the day with kids or book a tour.
Walking tours are also best during the warmer months, and New York City has many to offer. From historic walking tours to guided experiences, you can find a tour for any interest. Try taking a daylong food tour to sample many different local restaurants while learning a bit about each dish and its significance to the City.
Washington DC
By Jennifer From Family Trip Guides
Visiting Washington, DC is one of the quintessential family trips in the county, and Spring Break is a perfect time to visit! The city offers more than just history and politics and there are so many incredible experiences and neighborhoods to explore. And a bonus in the Spring is the famous and beautiful Cherry Blossoms bloom all around the city.
The first stop on any Spring Break trip to DC is at the Smithsonian's. There are actually 18 Smithsonian Museums, Galleries, and Gardens in DC and they are all completely free! For families with young children, I recommend the National Museum of American History and especially Wegman's Wonderplace and Spark Labs on the ground level. For families with older age children, do not miss the Air and Space Museum and the Sculpture Gardens. My hidden gem recommendation would be the National Postal Museum which is more than just stamps! It has wonderful exhibits ranging from full-size transport to espionage.
I highly recommend everyone who visits DC take a walk off the National Mall and into the lovely neighborhoods. Truly the heartbeat of the city, there are 8 Wards in DC each with its own unique character. Capitol Hill is filled with colorful rowhouses, shady parks, and lovely little cafes. The H Street Corridor is a bustling neighborhood with its own streetcar!
DC is officially a foodie city with great family-friendly restaurants including District Taco on the casual end to Maketto, a Taiwanese and Cambodian café at the mid-price level.
And to stay, I recommend Hyatt House at the Wharf in Southwest DC. It is one of the best places to stay for a family with its location, suites with kitchenettes, and waterfront views.
Philadelphia, Pennsylvania
Philadelphia, the city of brotherly love is a perfect spring break destination. With the weather getting pleasant, it is great to enjoy the sunshine and the spring bloom. Philly downtown can be explored walking with many activities to enjoy.
The Center City including Love Park, Logan Square, Franklin Square, etc is all blooming with tulips and flowers of a different variety. There are many open spaces along the waterfront like the Schuylkill river trail and Spruce street harbor Park that are great to walk during the daytime. The city can also be explored by taking the Hop-on Hop-off Bus tours. Book the tours here.
There are so many great things to do in Philadelphia with kids as well. Some of the best museums like Please touch museum lets the young ones role play in different exhibits and Franklin Institute is one of the best science museums in the US. Philadelphia Zoo is the first zoo in America and one of the best to visit with kids.
If you get the timings right then, you can even enjoy Cherry Blossom right in Philadelphia. Subaru Cherry Blossom Festival in Fairmount Park is a must-visit to enjoy the Japanese dances and cuisine along with the pink and white blooms.
Spring is a time when many events and festivals happen like Restaurant week, Mexican carnival, music, and arts festival, and many more.
There are many local eateries to enjoy from or head over to the Reading Terminal Market and can even have some Amish snacks and specialties. Apart from this try Indian food at the upscale Indeblue restaurant.
Staying in the Center City is the best bet as everything is walkable or close by to enjoy. Here are some great recommendations for hotels in Philadelphia for families.
Scottsdale, Arizona
By Jessica Averett from Bring The Kids
Scottsdale is one of the best places to visit for spring break in the United States. The weather is absolutely perfect in the spring (warm daytime temperatures and cooler evenings), and there are so many outdoor adventures in Scottsdale that are perfect during that time of year. In the spring, plan on doing lots of hiking and biking since spring break is the perfect time to be in the desert.
If you want to go hiking in Scottsdale, head to McDowell Sonoran Preserve. There are tons of great hiking trails that are suitable for families, but I recommend hiking Toms Thumb. If you're looking for a great hike that's in the middle of the city, head to Papago park in nearby Tempe.
If you want to do some great mountain biking in Scottsdale, you'll want to go to Apache Wash. It's got lots of great desert landscapes (though you do want to watch out for the cacti). Papago Park and McDowell preserve are also bike-friendly and have lots of family-friendly bike trails.
If you have a baseball lover in the family, make sure to check out Major League Baseball's spring training. The Cactus League plays in Scottsdale, so it's a great chance to get up close and personal with professional baseball players.
While you're in Scottsdale, plan on staying at the Holiday Inn Club Vacation resort, which has its own little waterpark which the kids will absolutely LOVE. The resort is great for families since they have different sized villas with their own kitchens so that you can be completely self contained if you choose to be.
Myrtle Beach, South Carolina
By Claudia from The Travelling Mom
The classic beach town of Myrtle Beach, South Carolina, is a perfect and affordable family-friendly spring break destination.
Well known for its family fun, its wide Grand Strand, beach boardwalk, pancake houses, amusement parks, and golf courses, Myrtle Beach also has a natural and artistic side worth exploring with kids in tow.
Situated on the US Atlantic coast, Myrtle Beach has one of the most expansive and wide beaches on the eastern seaboard. Extending for 60 miles, the Grand Strand white sand beach is fantastic for walks, sunbathing, swimming, and all-day sandcastle building, and boogie boarding with the kids.
Many resorts, like the Hampton Inn Suites Hilton Oceanfront, are right on the beachfront, making access easy and immediate.
Myrtle Beach's Beach Boardwalk is a 1.2 long stretch raised wooden boardwalk between Pier 14 and the 2 nd Avenue Pier. The boardwalk includes all kinds of family fun, like amusement parks, classic arcades, shops, restaurants, and the Myrtle Beach SkyWheel. Take the kids up for a ride on the SkyWheel and enjoy the best views of the Strand.
Inland from the coast, families can enjoy active adventures at GoApe Ziplining and Treetop Adventure Park, water slides at the Family Kingdom, and the popular Wonderworks and Ripley's Aquarium at the 300+ acre family-friendly Broadway at the Beach.
For a nature-focused day trip escape head south to explore the 'floral jewel' of South Carolina, Brookgreen Gardens. This stunning Botanical Garden features a Live Oak Allée of 250-year old live oak trees, as well as a sculpture park and butterfly and children's gardens.
Whether your kids are young or young at heart, there is something for everyone in the family to enjoy in Myrtle Beach.
Charleston, South Carolina
By Julie Thorne from More than Main Street
Charleston, South Carolina is the perfect spring break destination for families. With so many fun things to do in Charleston for kids, you and your family may never want to leave! Start out your vacation with a carriage tour of downtown Charleston. Your kids will be getting a history lesson and having fun at the same time! (But shhh…don't tell them they're learning something!). Book your Carriage tour.
Make sure to check out the city market, the famous pineapple fountain in the waterfront park, and Rainbow Row while you're in the area. Or just relax and take a Harbor cruise. Charleston is also a foodie paradise. Book an early reservation so you can take the kids. Finish off your day with a treat from Jeni's Ice Cream.
Another family-friendly favorite activity is a visit to Patriot's Point Naval & Maritime Museum. You can spend half a day or more just exploring the aircraft carrier and exhibits. Trust me, this is a very cool experience! Grab brunch or lunch at nearby Page's Okra Grill or Vicious Biscuit.
Charleston weather during springtime can vary but it will often be warm enough for a trip to one of the area beaches. Need a rainy-day activity? Check out the South Carolina Aquarium or the Children's Museum of the Lowcountry. Also don't miss out on a visit to the Angel Oak Tree. Stand in awe of one of the largest and oldest trees in the United States.
Looking for somewhere to stay? If you want to stay downtown, look into The Restoration Hotel. Looking for a little more budget-friendly option, consider the Courtyard Marriott Mt. Pleasant. Charleston, SC is one of those destinations both kids and adults will love visiting for spring break!
Savannah, Georgia
Savannah, the oldest city in Georgia is one of the beautiful spring break destinations in the US. With the weather being perfect before it gets hot and humid, the quintessential city will make you fall in love with it.
Known for its natural scenery, cobblestone streets, quaint country squares, there is so much to do For everyone. The historic district of Savannah has architecturally beautiful old mansions and houses. The Cathedral of St. John is the iconic landmark of the city with its towering spires. You can even opt for Savannah Trolley tours that take around the famous landmarks.
The postcard pictures of Savannah have the gorgeous fountain in Forsyth Park with trees laden around the path. The park has a beautiful landscape and is an especially beautiful place to stroll in Spring with lush greenery and colorful bloom around. Wormsloe Historic site is another photographed location of Savannah. With oak trees covered with moss lining along the path making a beautiful arch as if welcoming you to this incredible site.
Did you know Savannah is separated from North Carolina by river Savannah? The Savannah waterfront is a great place to eat and enjoy a stroll by the river. Savannah riverboat cruises are a great way to enjoy the serene environment and vistas.
Choose from the various tours :
There are festivals and events to enjoy from St. Patrick's Day celebrations to the Savannah Music Festival.
You can't leave Savannah without eating ice cream at Leopold's Ice cream. There are many riverfront hotels like Hyatt Regency, Homewood suites by Hilton Riverfront for a comfortable stay. To experience the old world charm, head over to Victorian mansions converted into Inns in Historic districts like Hamilton-Turner Inn.
Sanibel Island, Florida
By Harmony Skillman, Momma To Go
We travel a ton. We like to mix in new destinations with annual favorites. Each year, for our spring break, we head to Southwest Florida – the perfect spring break spot. We do try to hit up different parts of that region and our all-time favorite is Sanibel Island!
Sanibel Island is on the Gulf Coast of Florida, right across from the city of Ft. Myers. You can fly into Southwest Florida Airport (RSW) and rent a car for a short ride to Sanibel. There is a toll bridge to access the island, but it's a beautiful drive.
Once on Sanibel, you won't want to leave. The island is very local (no chain restaurants), with small cottages, and bikes being the preferred vehicle.
Quaint and relaxing, the perfect spring break retreat, but what many come to Sanibel for (in addition to the beautiful beaches) is the SHELLING. Yup, shelling – the art of finding the most beautiful shells.
The best shelling is on Blind Pass Beach, which is a short car ride from the Sundial Beach Resort & Spa, where I recommend you stay.
Great restaurants, cute shops, and endless beaches make Sanibel Island the perfect spring break destination for families.
Scenic Highway 30A, Florida
Florida's Scenic Highway 30A is a beach road that stretches along 24 miles of the Emerald Coast in the panhandle of Florida. The road runs quietly between the bigger and busier cities of Destin and Fort Walton Beach. 30A, as the entire area is known by those who love it, is the perfect Spring Break destination for families.
Along 30A you will find a variety of small towns and accommodations to fit any family. The town of Seaside is the most famous. Due to its picture-perfect pastel homes and shops, it was chosen as the location for the film, The Truman Show. The village of Grayton has a wonderful laid back vibe. Rosemary Beach is a bit more upscale with its lovely hotel, The Pearl Hotel. There are plenty of options and you can definitely find a place that is a perfect fit for your family!
There are miles of greenway trails connecting a series of state parks, preserves, and residential areas along the 30A byway. Bikes are a great way to get around. You can bring your own or rent them after you arrive. This entire area is known for its crystal clear blue-green waters and soft white sand.

The beaches are gorgeous! Families also love that the waves are typically not too large which is perfect for the younger set. Paddleboarding is a popular sport in the waters around 30A. You will find plenty of fun for your family on 30A!
Fort Myers, Florida
By Danielle From Rambling Companion
Fort Myers, Florida is the ultimate family spring break destination. There are so many things to do that the kids will be thrilled. Highlights include exploring the beaches, kayaking the Great Blue Causeway Trail, and touring the Ford and Edison Winter Estates.
Spring break is an exceptionally great time to visit Fort Myers because it overlaps with Major League Baseball's spring training exhibition games. Both the Minnesota Twins and Boston Red Sox have spring training facilities in Fort Myers. It's a great opportunity to go to enjoy family fun at a baseball game!
When it comes to eating, there are several options to please everyone in the family. Dixie Fish Company has a local catch of the day on the menu along with plenty of kid-friendly dishes. If you're looking for a quick bite to take to eat on the beach, Yo! Taco is absolutely delicious and affordable. While Island View at the Lani Kai Resort offers the best sunset view on the beach.
Dessert is a must on vacation! Keep an eye out for Key Lime Pie on dessert menus as it is Florida's national dessert. Also plan on making a visit to Love Boat Ice Cream. Their homemade ice cream tastes so good that they often have a line out the door.
Regarding accommodation, there are several options for Airbnb in Fort Myers. Many of them include the use of their beach equipment, so you don't have to worry about packing extra towels and renting boogie boards!
The best place to stay is between downtown and the beaches because it allows easy access to all of the many attractions in Fort Myers. With beautiful beaches, warm weather, and activities to please everyone in the family, you'll never want Spring Break to end!
Breckenridge, Colorado
By Jessica Averett from Skiing Kids
Breckenridge is one of the best places to go if you're looking for a spring break ski trip. The town is located just a few miles off of I-70 and Breckenridge ski resort is absolutely huge, so you'll have plenty of space all to yourself. Spring is a great time to go skiing in Colorado with kids because there is always plenty of snow, and the sun is often shining, making it perfect conditions to enjoy the mountain.
Also, the warmer temperatures that you won't find around Christmas make spring skiing especially appealing. Kids will appreciate the better weather and parents will love that instead of putting on more clothing layers, all they need is a bit more sunscreen.
Breckinridge also has great spring events that happen in normal years that make it especially fun in the spring. Make sure to look out for Mardi Gras, the Frisco BrewSki, the Rocky Mountain Country Fest, and St Patrick's day celebrations.
If you're looking for activities to do on the days that you're not skiing, plan on going tubing, or snowmobiling. If you're looking for some quiet, plan on hitting the trails for some spring snowshoeing or cross country skiing.
If you're looking for affordable places to stay for a spring ski trip in Breckenridge, check out the nearby towns of Dillon, Silverthorne, and Frisco, where prices for lodging and restaurants are much cheaper than within the town of Breckenridge. While you're in the area, check to see if the Dillon Ice Castles are open, since they're one of the best family activities in the area (they usually close sometime in March).
South Padre Island, Texas
By Ketki of Dotted Globe
South Padre Island located on the Gulf Coast of Texas is one of the most budget-friendly spring break destinations. While South Padre Island is a popular spring break destination for teens and the college-aged population, it also has plenty of things to do for families. The island can be easily reached from the major Texan cities of Houston and San Antonio. South Padre Island is a barrier island on the Gulf of Mexico and enjoys mild weather year-round.
South Padre Island is an amazing destination for outdoor lovers. Visitors can lounge on the beach, build a sandcastle, go hiking over the marshes, enjoy birding on the Texas Coastal Trail, learn horse riding, and even zipline on the island. You can rent golf carts to see the island or rent an ATV to go dune bashing. Beachcombers will find a variety of seashells, driftwood, sea glass, and maybe even a sea turtle egg on the beaches.
Water lovers can swim, rent kayaks or SUPs, charter fishing boats, go windsurfing, or take a cruise in the gulf waters to see dolphins. The last activity is especially popular with kids as they love seeing the dolphins splash in the water.
After a day out on the water, eat some Tex Mex cuisine or fresh seafood on the island. We recommend booking your hotels well in advance as Resort City is a very popular spring break destination. La Copa Inn Beach Hotel is an excellent choice for families with kids.
Williamsburg, Virginia
By Margie from DQ Family Travel
Williamsburg Virginia is a perfect place for a Spring Break vacation for families. The Historic Triangle Area which includes Williamsburg, Jamestown, and Yorktown is filled with activities for the entire family. If you plan to visit Williamsburg with kids, 5-7 days is the perfect amount of time to soak in the rich history, activities, and even have time to relax during the mild spring temperatures.
Colonial Williamsburg is considered a living history museum where tourists walk through a restored colonial town and can participate in various activities or explore daily life in the 18th century. It is a must-do activity when visiting this area, as it brings history to life.
People can simply walk around the town and watch the artisans making crafts, have lunch at a British tavern, and tour the governor's palace. There are numerous demonstrations with actors dressed in colonial garb throughout the day depending on your interests. Families can take a carriage ride through the main street, learn how a metalworker crafts a sword, watch a fife and drum parade or visit an apothecary.
Historic Jamestowne is the site of the original colony. Families will enjoy walking amidst the old/restored structures and taking in the beautiful river views. The Jamestown Settlement includes a museum on Virginian and Native American culture and three re-created outdoor areas, a Powhatan Indian Village, replicas of three ships that carried passengers from England to Virginia, and a fort and colonial village.
Families will enjoy stepping back in time with interactive exhibits, games, and actor simulations. In Yorktown, families can walk on the battlefield which was the site of British surrender during the American Revolution, and then learn about the war with 3-D movies, exhibits, and outdoor military encampments.
To take a break from history, families can visit Busch Gardens Williamsburg, Ripley's Believe It or Not, walk a ropes course, go mini-golfing, and even create their own scents at the Yankee Candle Village. Downtown Williamsburg is filled with places to stay like colonial houses or modern hotels, and delicious restaurants and local shops like Food for Thought, The Cheese Shop, and DoG Street Pub.
Visiting the Williamsburg, Virginia area during Spring Break offers families the opportunity to experience history come to life along with theme parks, delicious restaurants, unique places to stay, and fun-filled activities.
Chincoteague, Virginia
A hidden beach gem that is ideal for a family spring break is the beautiful Chincoteague Island in Virginia. Located about two hours north of Virginia Beach, Chincoteague is a more affordable (and less crowded) option for travelers. This makes it a great romantic destination.
Chincoteague and its neighbor Assateague are a great mixture of nature and relaxing beaches. One of the best things to do in Chincoteague is to see a sunrise at the beach. While the sunsets are also gorgeous, to see the sunrise above the water is truly breathtaking. Since Chincoteague is not as well known as Virginia Beach or Ocean City, Maryland, the beaches are much less crowded!
If you would like a break from the beach, there is plenty of nature to explore. You can visit the Wildlife Loop Trail which is a great paved path for biking. You can see a variety of birds but also the Assateague Ponies. These ponies are unique to the island and are the stars of the top annual festival – the Annual Pony Swim! This event is held in July to raise funds to take care of the herd. You can even get a beautiful view of the area at the Chincoteague lighthouse.
Choose from Hampton Inn & Suites waterfront or Comfort Suites by the ocean and enjoy the beautiful views.
One of the best things about visiting Chincoteague is the thirty-seven miles of beach! There are plenty of places to get away from the crowd. The affordability, beautiful beaches, and wonderful nature make Chincoteague a great spring getaway.
St. Thomas, US Virgin Islands
By Kristin from Snorkel and Hike
When you think of Spring Break, it usually involves escaping to beaches with warm weather, and St. Thomas in the US Virgin Islands is the perfect spot for families. Still, relatively off the radar of the college party crowd, St. Thomas is just a short and inexpensive flight from the US mainland.
Coral World Ocean Park next to Coki Beach offers touch pools, sea life encounters, and an underwater observatory tower. Make a stop at Drake's Seat for amazing views of the world-famous Magen's Bay, or ride the sky tram to Paradise Point for views of the Charlotte Amalie Harbor.
For those who like to be on the water, try snorkeling with sea turtles at Brewer's Bay while watching airplanes land. Or charter a boat for the day(it's more affordable than you might think), and explore around St. John, the British Virgin Islands, or even head over to Christmas Cove and grab a pizza from Pizza Pi, a pizza boat only accessible by water.
Most of the best beaches are nestled in blue bays with calm water, which is ideal for little ones to splash and build sandcastles. When traveling with children, renting a house or condo is often preferable to a hotel, and the beachfront condos at Sapphire Bay in St. Thomas are the perfect place to stay. Patios lead out onto one of the best beaches on the island, with a bar, restaurant, pool, amazing snorkeling, and close proximity to town and the ferry to St. John.
Hawaii
By Marcie Cheung from Hawaii Travel with Kids
One of the top kid-friendly Spring Break destinations in the United States is Hawaii. During this time, Hawaii is moving out of the rainy season and it's usually clear sunny skies.
The most popular Hawaiian islands for Spring Break are Oahu, Maui, Kauai, and the Big Island. And you can visit more than one island on your trip by taking a short airplane ride.
There are so many Hawaii bucket list adventures, like hiking up Diamond Head, attending an authentic Hawaiian luau, seeing volcanoes, going snorkeling, and swimming with dolphins. If you plan on renting a car, you can see all kinds of amazing sights, like watching the sunrise on Maui's Haleakala Crater, the surfers in North Shore Oahu, or watching the sunset at Waimea Canyon on Kauai. And if you're on Oahu, you can easily walk around Waikiki and see the famous Duke Kahanamoku statue.
Hawaii is also known for its incredible cuisine. For breakfast, you'll want to try Loco Moco and Hawaiian pancakes. For lunch, you'll want to try a few Hawaiian Plate Lunches. This consists of a meat entrée (like Kalbi Ribs, Mochiko Chicken, or Kalua Pork) with a scoop of rice and a scoop of macaroni salad. And for dessert, it doesn't get much better than Hawaiian shave ice!
If you're looking for an awesome kid-friendly Oahu hotel, look no further than Aulani, a Disney Resort & Spa. They have an awesome pool area, tasty restaurants, an incredible kids club, and you'll get to hang out with your favorite Disney characters!
Bahamas, Caribbean
The Bahamas, an archipelago of 700 islands in the Caribbean in the Atlantic Ocean is a popular spring break destination. The picturesque beaches and spectacular coral reef are the biggest pull for tourists from all across especially North America.
Nassau is the capital of the Bahamas and take a stroll around the city and shop for straw baskets, bags, and other products that are a specialty. You could take a trip to Blue Lagoon Island from Nassau to see dolphins and sea lions. Marine habitat at the Atlantis. Try your luck at the many casinos at Nassau. The Abacos is one of the popular islands in the Bahamas with the famous swimming pigs beach. Eluthra has the most luxurious resorts and pineapple plantations.
When in the Bahamas, how can we even forget the pristine beaches – Pink sand beach, Tropic of Cancer beach, Treasure Cay beach.
One of the popular options is the exotic resorts The Cove at Atlantis, The Reef at Atlantis, the Royal at Atlantis at Paradise Island that has its own water park, water slides, swimming pools, and the worlds largest open-air marine habitat besides many other activities. There are other resorts to choose like Ocean Club a Four Seasons Resort, Grand Hyatt Baha Mar.
The best way to visit the Bahamas is the many luxury cruises that ply from many destinations on the East coast especially Miami and even from Texas.
Note: Spring break also attracts the college students who throng during their spring break and resorts are booked to capacity. Do check in advance.
Costa Rica, Central America
By Pubali and Indranil from Paradise Catchers
Costa Rica, the tiny Central American tropical paradise, with its diverse activities and plethora of flora and fauna, has something for everyone in a family. The volcanoes, mountains, beaches, cloud forests, rain forests, waterfalls, and wildlife create an amazing background for a spring break in Costa Rica. The itinerary can be as relaxing or as adventurous as you prefer.
Spring break for North America coincides with the finishing streak of the dry season in Costa Rica. Since it is the shoulder period before the arrival of the rains, this is a great time for a vacation in Costa Rica with sunny weather but cheaper prices compared to December/January.
Depending on the amount of time you can spend in Costa Rica, you can choose to custom make an itinerary covering the diverse highlights of this little country. For example, for a two-week itinerary, you can include La Fortuna for a perfect conical-shaped volcano and hot springs, Monteverde for adventure activities in the cloud forest, like zip-lining, and Guanacaste for its sunny golden beaches. For this itinerary, you can fly into San Jose and fly out of Liberia.
Before exploring the depths of Costa Rica, get yourself acquainted with the country's offerings by making one or two-day trips from San Jose. One such popular trip is a combo tour of Poas Volcano, Coffee Tour, and La Paz Waterfall Gardens. This your packs in a volcano, coffee, waterfalls, and wildlife all in just one day. It is a great teaser for your following vacation days in Costa Rica.
When in Costa Rica, try the local traditional dishes, like Gallo Pinto for breakfast, Casado for lunch, and Tres Leches for dessert.
Costa Rica has excellent accommodation options across the country. One of our favorites is Arenal Observatory Lodge in La Fortuna. We like this lodge for its amazing views of the Arenal Volcano, wildlife spotting opportunities along the rain forest trails, and proximity to the lava trails and the volcanic hot springs.
Punta Cana, Dominican Republic
By Christian Jannasch from Punta Cana Travel Blog
Punta Cana in the Dominican Republic is a perfect spring break destination for families as it features plenty of the most important things you are craving after a long winter: sea, sand, and sunshine. But that's not all you can expect. Punta Cana offers many other attractions for families as well.
First of all, there are plenty of all-inclusive resorts in Punta Cana suitable particularly for families. Royalton Splash, Sirenis Aquagames, or Dreams Macao Beach are some of those resorts which kids will love, especially as they have some of the largest on-site waterparks in the area. Kids and teen clubs will also keep the children entertained. Due to the focus on families, you will hardly find any party-loving spring break crowds in those resorts.
Second, once in Punta Cana, you have many choices when it comes to family-friendly excursions. Some of the most popular tours among families are horseback riding along the beach, a visit to monkey land, boat tours on the water, or excursions to local waterfalls and lagoons.
Last but not least, Punta Cana can also be the starting point of an amazing road trip in the Dominican Republic, especially when you are an adventurous family who doesn't like the concept of an all-inclusive resort. The Dominican Republic is a wonderful and underrated country when it comes to road trips.
Visits to local chocolate farms, river tubing on natural rivers, snorkeling along the best reef in the Dominican Republic, and horseback riding through the Dominican mountains are just some of the few authentic experiences you can have with your family when exploring the Dominican Republic on a self-drive tour from Punta Cana. With all those options available, Punta Cana is definitely one of the best spring break destinations for families.
Mérida, Mexico
By Daphna Bar From A Tiny Trip
Merida in the Yucatan Peninsula of Mexico is a perfect warm-weather spring break destination for families! As the capital of the State of Yucatan, Merida is a vibrant large city, with everything a traveler might need! From museums to shopping plazas, Merida has all of the components for an easy family destination.
The walkable downtown of Merida is steeped in colonial heritage. The main Plaza Grande is surrounded by the Merida Cathedral, Government Palace, and Casa de Montejo, a colonial mission. Free walking tours are conducted in the downtown.
Other fun things to do include a carriage ride down Paseo de Montejo and visiting the Mayan World Museum on the outskirts of Merida. It is easy to organize day trips to see flamingoes in Celestun, Mayan ruins on the Ruta Puuc, and visiting haciendas and cenotes not far from town.
Staying near the Plaza Santa Lucia makes it easy to enjoy the downtown sights, nearby markets, and the evening music at the plaza. Luz en Yucatan is a good high-end option and the Hotel Sta. Maria is a decent budget hotel.
Don't miss out on eating at the famous Chaya Maya. Yucatecan specialties include panuchos (open-faced tortilla with turkey and pickled onion), papadzules (tortillas in a pumpkin seed sauce with hard-boiled eggs), sopa de lima (chicken soup with lime juice and tortillas), and cochinita pibil (slow-roasted pork marinated in citrus and annatto).
Merida has its own international airport or can be reached by driving three hours on a nice toll road from Cancun.
Hotel Xcaret, Playa Del Carmen, Mexico
One of the best spring break destinations for kids is Hotel Xcaret in Playa Del Carmen, Mexico. I know you may be thinking, why would we spend spring break at a hotel? This is not just any hotel; Hotel Xcaret is one of the best destinations for families with kids of any age. When you stay here, you get the fun-inclusive package, which includes food, drinks, entertainment, tours, a fiesta, and access to all of the parks. This hotel is truly a one-stop shop for everything you want in a family vacation, at no additional costs.
What is great about this all-inclusive hotel is; everything is eco-friendly, the food is amazing, the landscaping & attention to detail are phenomenal, and they offer fun activities for kids. There seems to be something different around every corner. You could spend a week at the hotel, and not see everything.
As a guest of the hotel, your family can go to any park or tour offered without paying additional costs, plus transportation and food are included with your reservation. So hurry up and book it now.
Your family can spend the day at Xel-Ha snorkeling with fish, exploring Xcaret Park, touring ancient Mayan Ruins & cenotes, ziplining across the forest, riding in speedboats, head to a late-night fiesta, or just relax at the beach.
The best part is after having a day of fun, you can return to the hotel for a phenomenal dinner and drinks at one of the many bars or hang out at the swim-up bar. The possibilities are endless at this hotel that offers fun-inclusive instead of all-inclusive. Your family will want to come back year after year.
Mauritius
By Rachita Saxena from Meander Wander
Mauritius is one of the most beautiful countries to visit in the world and the best part about this destination is that it can be visited by all kinds of travelers. From solo travelers to families, this destination is perfect for everyone because it offers a wide range of beautiful sights and activities to indulge everyone.
If you love hiking and adventures, then you can explore the Black River Gorges National Park with your family and goes on the short hikes that can be found around here. Apart from that, you can also go on the Dolphin tour and the Blue Bay Glass Bottom Snorkeling Trip to experience the beautiful marine life here. Or even book a catamaran tour and enjoy aqua blue waters and snorkel to see the spectacular coral reef and watch dolphins.
There are so many beaches to relax, sunbathe or enjoy a simple picnic with your family. And if you love water sports, then you can experience jet-skiing, snorkeling, scuba diving, and windsurfing with your family too. Apart from the numerous activities and tours around here, there are several amazing places to explore with your family too.
You can visit some gorgeous waterfalls here such as the Rochester Waterfall, Eau Bleue Waterfall, or you can spend a day in the Chamarel National Park to witness the magical seven-colored land and the majestic Chamarel waterfall. Book the Chamarel National Park tickets in advance.
There is also, Casela National Park where you can walk with the lions, feed giraffes, and enjoying zip-lining adventures. When you visit Mauritius, make sure to try the local creole cuisine that comprises a curry and rice meal and is made with amazing spices.
You can find it at most places along with other cuisine options and enjoy a delicious meal around here.
If you plan a trip here, then check out the InterContinental Resort in Mauritius for a comfortable stay. The hotel is gorgeous with big, spacious rooms, and offers you beautiful views of the ocean along with access to a swimming pool.
Egypt
By Clotilde from A Princess travelling with twins
Egypt at first may not seem like the most family-friendly destination, but in Spring it is a versatile destination where temperatures have not yet reached unbearable levels, and your greatest concern will probably be dust.
Egypt lends itself to different types of breaks.
Those with little time can consider Cairo and Luxor for two or three days of city breaks, both cities are very rich in history and culture. A visit to the pyramids, the Egyptian museum, and the Valley of the Temples are just the most famous attractions that will fill your days in these two cities. The presence of internationally renowned hotels with the Marriot Mena house for example, directly in front of the pyramids, also makes them a perfect destination for those looking for good standards of service.
For those who prefer a different type of break, one of the most special things to do is take a cruise on the Nile in a Dahabiya boat from Aswan to Luxor or vice versa. This experience will take you back in time, it will show you Egypt from a different point of view and will help you appreciate traveling slowly and discovering the details. Three or four days on a dahabiya Nile cruise, even with kids will give you a unique experience.
For those who just want a relaxing break, Sharm el Sheikh or Hurghada will satisfy every desire. Both locations offer 5-star resorts, with kids clubs and entertainment activities, where the only question is which restaurant to visit for dinner or drink to order.
Obviously, those who have a little more time available will have no difficulty in putting together a slightly longer break, and in 12-15 days of itinerary discover this enchanting country with breathtaking scenery, delicious food, and helpful people.
There are many tours that are highly recommended to make Egypt's trip memorable. Book Them now:
How did you like our recommendations of places to go for Spring break? These Spring break ideas for families are the best across the world to help you plan memorable spring break vacations. Do share your thoughts and experiences in the comments.
Save the Best Spring Destinations for Families on Pinterest
Sharing is nice If you have liked our post please share it with your friends and family and feel free to subscribe to our mailing list or you can also follow our stories on Facebook, Instagram, Pinterest, and Twitter.
A story-weaver and a travel blogger based in Delhi, Anjali left her corporate job to see what having life exactly feels like and never looked back. Her 14-year-old daughter is her best travel buddy. She aspires to travel to all the seven continents with her family. Antarctica remains her dream destination. Books, mountains, colorful doors and windows, blue skies, sunsets, open roads, cobbled streets, undiscovered places, and beautiful minds inspire her. Join her as she unclothes the beauty around the world, one place at a time.
Source https://usaestaonline.com/is-charleston-sc-safe
Source https://viatravelers.com/is-charleston-safe/
Source https://travelmelodies.com/best-spring-break-destinations/