15 Best Places to Visit in Southeast Asia for Couple, Honeymoon, Anniversary.
Southeast Asia consists of 11 countries: Thailand, Vietnam, Cambodia, Myanmar, Laos, Singapore, Malaysia, Indonesia, Brunei, Philippine, and Timor-Leste. They are full of vibrant places suitable for different seasons and travelers. You'll not be disappointed whether you're traveling for family trip, honeymoon celebration, anniversary tour, Christmas holiday, or just relaxation.
For sunny beaches in dry season, you can consider Bali from April to September, Phuket from November to March, Koh Samui from December to April, or Palawan from November to May.
For well-preserved elephant jungles, Chiang Mai, Phuket, or Luang Prabang are good choices.
For vibrant nightlife, don't miss Bangkok, Ho Chi Minh, or Phuket.
For exotic food, Bangkok, Hanoi, Phuket, and Singapore are paradises.
For unique floating markets, the Mekong Delta in south Vietnam is a must see.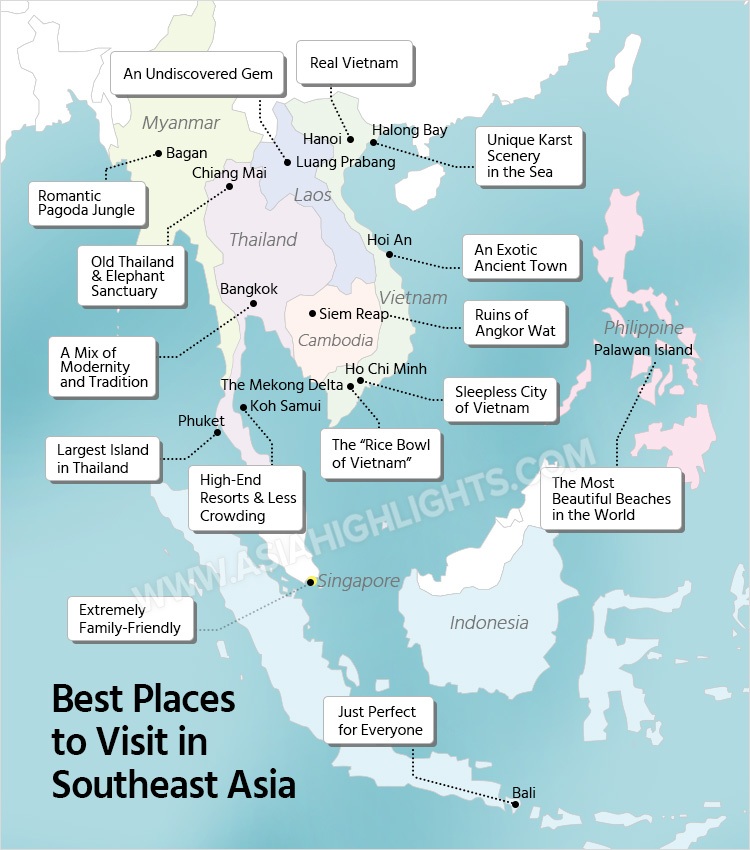 Based on our 20+ inspection journeys and 2,000+ customer reviews, 15 best places are recommended here for your upcoming Southeast Asia trip.
In Thailand: Chiang Mai, Bangkok, Koh Samui, Phuket
In Vietnam: Hanoi, Halong Bay, Hoi An, Ho Chi Minh, the Mekong Delta
In Cambodia: Siem Reap
In Indonesia: Bali
In Myanmar: Bagan
In Laos: Luang Prabang
In the Philippines: Palawan Island
Singapore
Most travelers include more than one country in one tour as these countries are not far from each other and the visas are usually easy to get (visa free or e-visa). You can reach us for a worry-free travel planning (best flight connections, visa details, best suitable hotels. ).
1. Chiang Mai — Old Thailand & Elephant Sanctuary
Best weather: from November to February
Suggested stay: 2–3 full days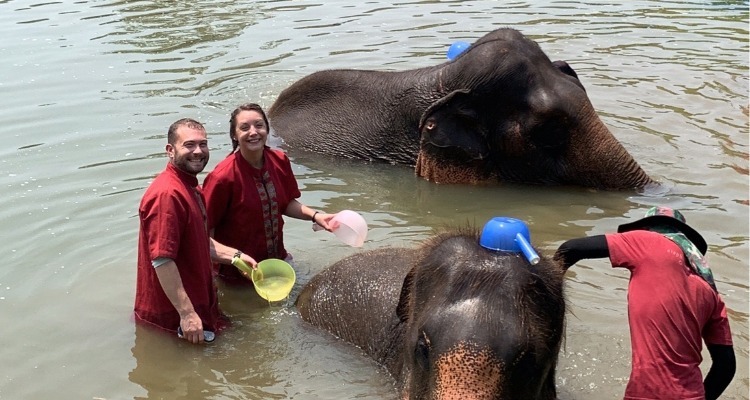 Visit an elephant sanctuary to play with the elephants in the jungle
Located in north Thailand, Chiang Mai provides you with what traditional Thailand looks like. With a calm and relaxed atmosphere, it is one of the best destinations for a Southeast Asia trip.
Top Things to Do in Chiang Mai:
Enjoy a leisurely walk around the Old City to see temple spires and barefoot monks.
Take a short bike or scooter ride out of the town to discover the countryside with its dense rain forest.
Visit an elephant sanctuary to walk with the elephants in the jungle, feed them with fruit, and bathe with them in the river.
Release your own lanterns during Thai Lantern Festivals: Loy Krathong and Yi Peng (observed on November 9th in 2022).
More things to do in Chiang Mai
2. Bangkok — A Mix of Modernity and Tradition
Best weather: from November to March
Suggested stay: 2–3 full days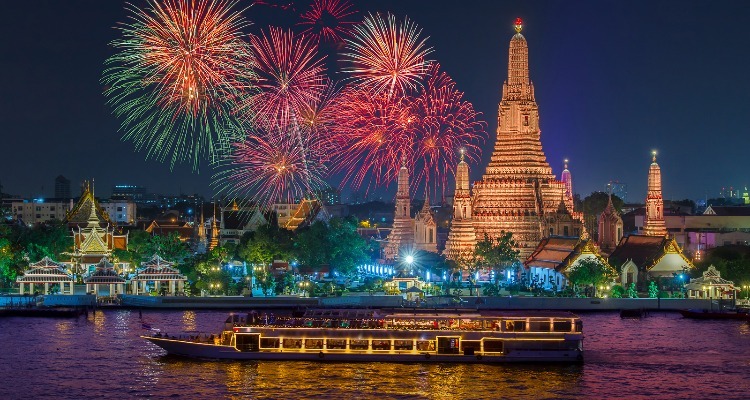 Countdown to New Year in Bangkok
Bangkok, the vibrant capital of Thailand, is the second largest city in Southeast Asia. It is most often used as the gateway to Thailand and Southeast Asia.
From world famous temples to luxury goods shopping, from the narrow lanes to the Metropolitan Rapid Transit system, from the small street vendors to the high-end rooftop bars, Bangkok's big contrasts have so much for you to discover.
Top Things to Do in Bangkok:
Take a dinner cruise on Chao Phraya River to savor the gala of lights of Bangkok.
Hop on a colorful tuk-tuk in the evening, and satisfy your stomach with Thailand's diverse cuisines: from bizarre-shaped snacks to strange insects.
Experience the world-renowned Thai massage.
Have an exquisite cocktail in the Sky Bar at sunset — the world's highest open-air bar and set for The Hangover Part II.
Watch an action-packed Thai boxing match at the Lumpinee Boxing Stadium.
Hike, night safari, and camp with your kids in Khaoyai National Park (2 hours' drive away).
Journey out to Ayutthaya to stroll around the ruins of the former capital of the Thai Kingdom (2½ hours' driving).
What Our Customers Said
I contacted to Bella from Asia Highlights that to buy tickets to Yi Peng Festival in Chiang Mai when i was in my country.She helped me very much.You can trust this agency, and i advice Bella as the best!!
I had booked Chiang Mai Yi Peng Sky Lantern Festival with Asia Highlight Travel, my travel advisor was Bella Kiu, the experience was great, got my tickets , communication was seamless.
I thought "no hope" in getting the tickets to Yee Peng Festival organize by CAD. Fortunately, together with Bella Liu, I managed to secure all our tickets. No one left behind. This trip to Chiang Mai will be a memorable one.
Bella was super helpful in getting my ticket to the Yi Peng festival exchanged and was very accommodating. Quick and easy transaction and received ticket within 24 hours. Good communication throughout the process.
Asia Highlights as a whole is also very informative and contains helpful advice that has helped me plan my travels in Thailand.
Albee was an absolute pleasure to work with. She responded to my suggestions readily to find suitable alternatives for my 2 week trip to Thailand with my wife. She answered all my questions promptly and thoroughly.
Belle is very professional in helping me to decide on what I can do as a solo traveller. She is very helpful and making my trip planning easy .
Albee was very prompt, professional, and responsive as a planner for our trip. She listened to our preferences and designed an experience that catered to our specific needs.
3. Koh Samui in South Thailand — High-End Resorts & Less Crowding
Best weather: from December to April
Suggested stay: 3–5 full days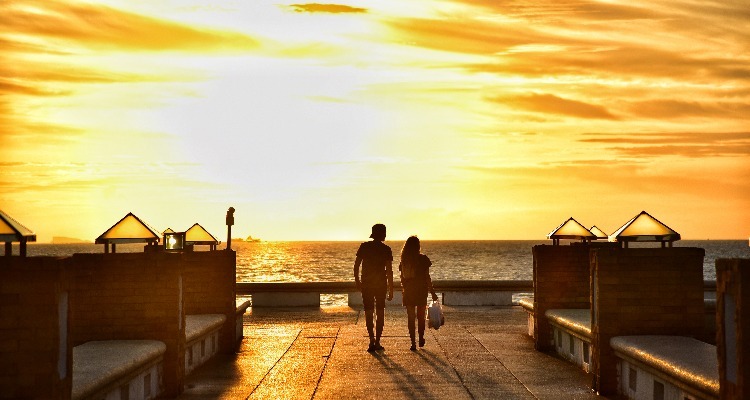 Enjoy a romantic beach dinner in Koh Samui
For beaches in Thailand, you might hear Phuket more than Koh Samui. The main reason is that Phuket was developed earlier and so has more beach recreation facilities and is easier to get to. However, if you're looking for a truly beachfront hotel room with less people walking around, Koh Samui is definitely a better choice.
You can fly directly from Thailand's major cities like Bangkok and Chiang Mai to Koh Samui.
Top Things to Do in Koh Samui:
Enjoy quiet sunbathing on the beach.
Relax and enjoy a treatment in a local spa.
Savor the blue ocean with water sports like swimming and kiteboarding.
Join a Thai cooking class.
>>>Top Thing to Do around Koh Samui
4. Phuket — Largest Island in Thailand
Best weather: from November to March
Suggested stay: 3–5 full days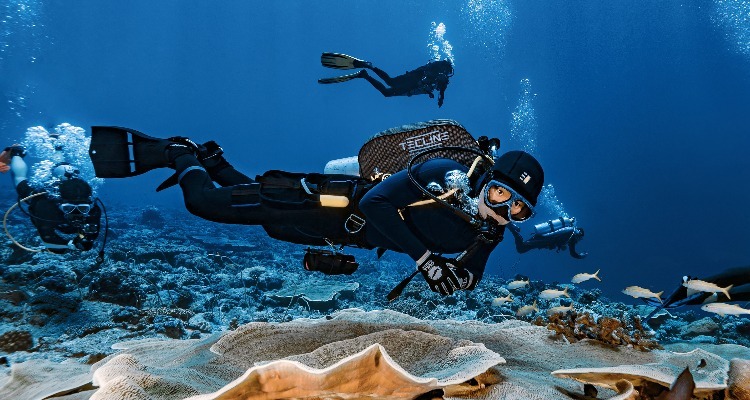 Snorkel or dive in the crystal blue water in Phuket
The popularity of Phuket is matched by its abundance of activities. With snorkeling, scuba-diving, and other water sports, this magic island offers a lot of vacation choices for families, couples, and friends.
Phuket is the largest island in Thailand, as well as the first to be opened to travelers. Compared with Koh Samui, though more crowded, Phuket has more hotel choices from hostels to high-end beach resorts as well as more water sport choices. It's a good choice for family and friends groups.
Top Things to Do in Phuket:
Enjoy the sand, waves, and sun with your loved ones.
Dine with your beloved under a romantic sunset.
Explore Phuket's night markets to see the real Phuket, meet the locals, seek out affordable buys, and taste Thai street food.
Snorkel or dive in the crystal blue water of the Similan Islands.
Discover the fantastic caves, limestone cliffs, and lagoons of Phang Nga Bay with a canoe or sea-kayak.
Visit the Phuket Elephant Sanctuary to observe elephants in an elephant-friendly environment, and get close to them by feeding them and bathing them.

5. Hanoi — Real Vietnam
Best weather: from November to February
Suggested stay: 1–2 full days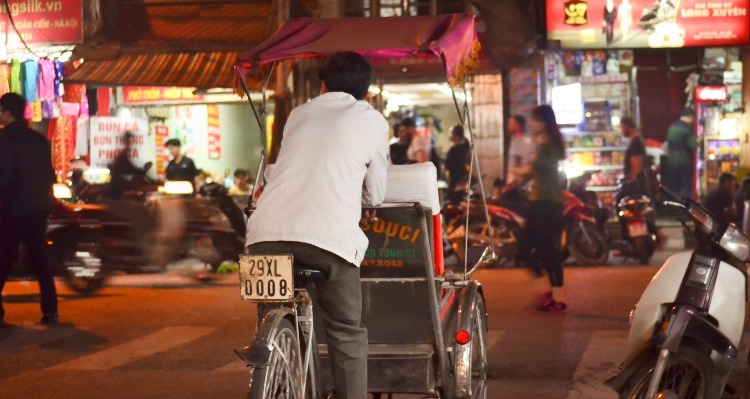 Hop on a rickshaw to explore the Old Quarter
If you want to discover the real Vietnam, you have to travel to Hanoi. As the charming capital city, Hanoi has of a history of more than 1,000 years.
Locals sit and chat in front of a convenience store with a cup of beer on a small table for a whole afternoon.
Numerous motorbikes ride through narrow lanes and leave no space for cars.
Try a bowl of pho soup in a small street food vendor.
Do a double take, and check that you're still in the 21st century!!
The traditional lifestyle has been kept well in Hanoi.
Top Things to Do in Hanoi:
Walk through the street markets in the Old Quarter (Hanoi has thirty-six streets each with a product to sell: Jam Street, Sugar Street, Salt Street…).
Stroll around tranquil Hoan Kiem Lake and look for a "lucky turtle"!
Watch a traditional performance of water puppetry to soak in Vietnam culture.
Visit the Ho Chi Minh Mausoleum Complex and the Ho Chi Minh Museum to appreciate the man who unified the nation.
For more, see The Top 8 Things to Do in Hanoi.

6. Halong Bay — Unique Karst Scenery in the Sea
Best weather: late March to early July
Suggested stay: 2 full days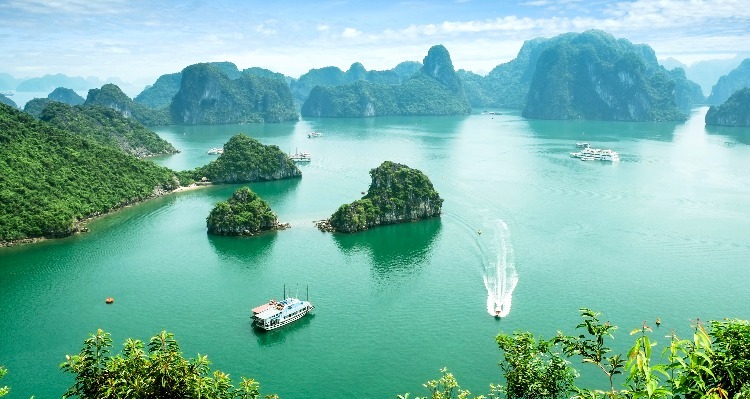 Boat trip through the karst scenery in Halong Bay
After one or two days in downtown Hanoi, you are recommended to go to Halong Bay for a 2-day cruise. It is a magnificent natural wonder, consisting of over 1,600 limestone islands and islets.
Top Things to Do in Halong Bay:
Enjoy your leisure time on the cruise with a variety of activities: kayaking, swimming, diving.
Experience a squid fishing night or cap off the night with some beauty spa services.
Take a seaplane flight to fly over the pillars reaching up from the emerald waters
Visit the village floating on the river to see how the fishermen maintain their unique boat lifestyle.
Visit a water-eroded cave to see stunning stalactites and stalagmites in curious shapes.
For more, see The Top 8 Things to Do in Halong Bay.
7. Hoi An — An Exotic Ancient Town in Central Vietnam
Best weather: from February to July
Suggested stay: 2–3 full days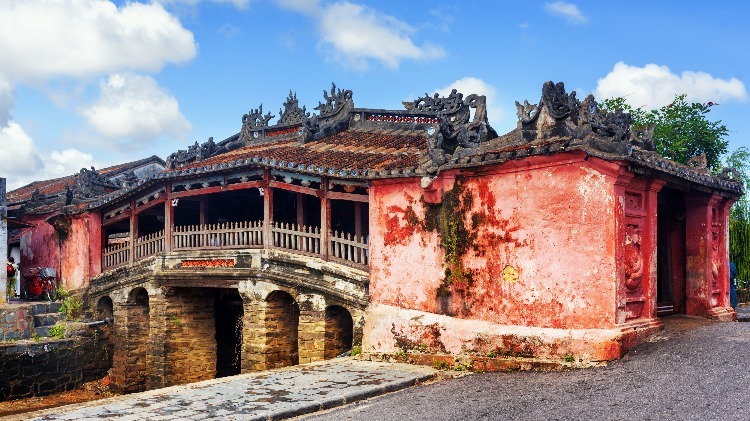 Stroll around the old town to enjoy a tranquil moment
Hoi An is a well-preserved example of a Southeast Asian trading port city. It's a lovely quaint old city with a slow pace of life. Enjoy a tranquil moment with your family or fellow travelers here.
You will surely marvel at the exquisite assembly halls, be amazed by the fancy lanterns, enjoy coquettish ao dai national dress, and love boating on the romantic Thu Bon River.
Top Things to Do in Hoi An:
Stroll around the old town as sundown approaches around 9:30pm to soak in the beauty of Hoi An.
Tailor-make a traditional Vietnamese dress — an ao dai — and walk around the lantern-lit streets to travel back into ancient times.
Take a long-tail boat to watch the sunset on the Thu Bon River with a cup of coffee or red wine.
Row a bamboo basket boat through the water of a coconut palm jungle, and fish with local fishermen.
Observe the manufacturing process of various handicrafts: embroidery, ceramics, wood carving.
Ride a bike/motorbike out from ancient town to enjoy Hoi An's beautiful countryside scenery.
Join in a full moon festivals on the 14th day of a lunar month.
And there's more… See The Top 8 Things to Do in Hoi An.
8. Ho Chi Minh — Sleepless City of Vietnam
Best weather: from December to April
Suggested stay: 1–2 full days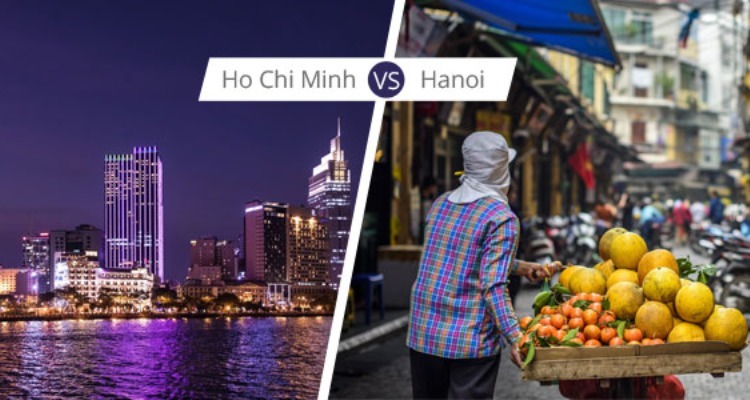 Ho Chi Minh — Sleepless City of Vietnam
Ho Chi Minh City, the largest city in Vietnam, is a noisy and dynamic metropolis. With over eight million inhabitants, four million motorbikes and numerous beer bars, Saigon (its old name), now, is truly a city that never sleeps.
Although its economy is developing rapidly, it still feels full of French romanticism and influence, earning it the nickname "Paris of the Orient".
It is very popular among travelers because of its classic French architecture, mixture of old and modern Vietnam, tasty food combining French, Chinese, and local Vietnamese cuisine, and the Vietnam War ruins.
Top Things to Do in Ho Chi Minh City:
Get on a local cyclo (rickshaw) and roam around the city, passing by narrow streets, local markets, and numerous interesting sites that are not really accessible by cars.
Take a walking tour, traveling back to the 19th century, to visit the colonial-era buildings: War Remnants Museum, Reunification Palace, Notre Dame Cathedral the Basilica of Saigon.
Embark on a dinner cruise on the Saigon River or drink a cocktail at a sky bar to enjoy the city at night.
Unlock the secrets of Vietnamese cuisine on a street food tour.
Take a 2-hour drive to the famous Cu Chi Tunnels to see the hardship of life in hiding and how it protected the Viet Cong guerrillas from the French air and ground sweeps.
More on The Top 9 Attractions in Ho Chi Minh City.

9. The Mekong Delta — the "Rice Bowl of Vietnam"
Best weather: from November to January
Suggested stay: 1–2 full days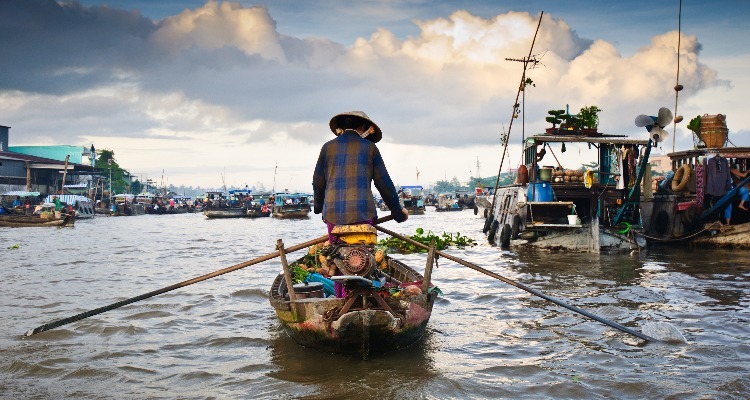 Get up early to enjoy a special boat breakfast in the flourish Cai Rang Floating Market
The Mekong River ends at the Mekong Delta where it discharges silt into the East Vietnam Sea, forming a continuously expanding sedimentation zone on the southern tip of Vietnam.
The Mekong Delta is only 2–3 hours' driving from dynamic Ho Chi Minh City. It is very popular to take a one-day or two-day trip to see how most villages in the Delta still keep their traditional lifestyle of fishing, farming, and trading at floating markets.
Top Things to Do in the Mekong Delta:
Take a sampan through natural channels to discover the villages surrounded by rice paddies.
Visit local orchards and sample an amazing variety of fruits.
Get up early to enjoy a special boat breakfast in the flourish Cai Rang Floating Market with a cup of morning Vietnamese coffee and a bowl of pho soup
10. Siem Reap, Cambodia — Ruins of Angkor Wat
Best weather: from November to February
Suggested stay: 3–4 full days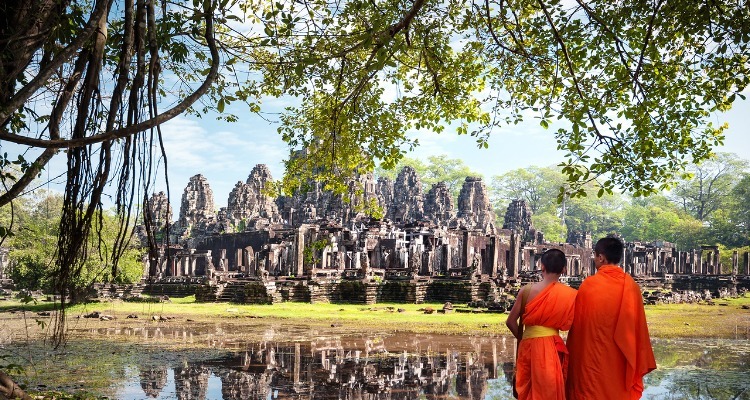 Siem Reap, Cambodia — Ruins of Angkor Wat
Siem Reap is famous for the ruins of Angkor Wat, an archaeological site with an amazing array of stone temples. It offers a lot of romantic experiences.
But, you can do more than just visiting Angkor Wat…
Top Things to Do in Siem Reap:
Ride a bike through the jungle, walk on old stone roads covered with moss, and wander in the mysterious corridors of Angkor Wat.
Travel into the movie Lara Croft: Tomb Raider in Ta Prohm.
Enjoy the best sunset in Seam Reap on the top of Bakheng Hill.
Get deep into the charming countryside scenery on a quad bike.
Sitting on a mini Tara riverboat, float by a floating village to enjoy the time-forgotten lake scenery of Tonle Sap.
For more, see The Top 10 Things to Do in Siem Reap.

11. Bali in Indonesia — Just Perfect for Everyone
Best weather: from April to September
Suggested stay: 3–5 full days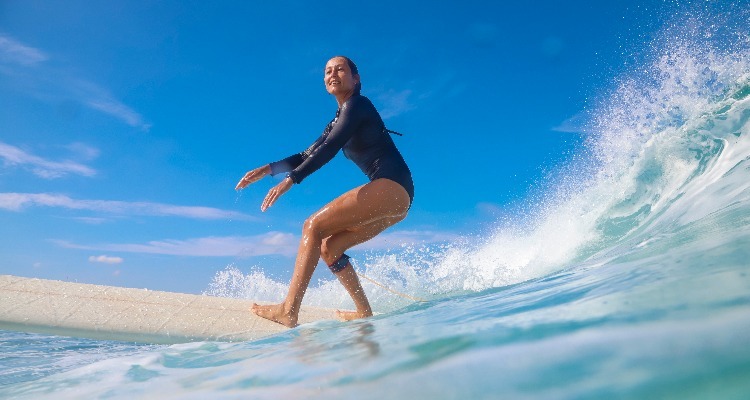 Challenge yourself with surfing in Bali
If you are looking for a tropical and relaxing getaway, then Bali will be a great place for you!
Bali is a magical place that has a lot to offer: from mountain villages and paddy fields to volcano hiking and beaches. You will get no disappointments, no matter whether you are adventurer seekers, a family with kids, a couple, or food lovers.
Top Things to Do in Bali:
Bring a towel and smother yourself in suntan lotion for a sun-soaked rest on the white beaches.
Watch a mesmerizing pink sunset with glamorous sunset cocktails.
Challenge yourself with some wild water sports like jet-skiing and flyboarding.
Stretch yourself at a yoga studio with lush surroundings of tropical forests and ocean beaches.
Hike to the top of picturesque Mount Batur (Kintamani Volcano) and enjoy a unique sunrise.
Admire the outstanding rice terraces, and see how the mountain villagers live their peaceful lives.
Suggested reading: Best Times to Visit Bali.
12. Bagan — Romantic Pagoda Jungle in Myanmar
Best weather: from November to February
Suggested stay: 2–3 full days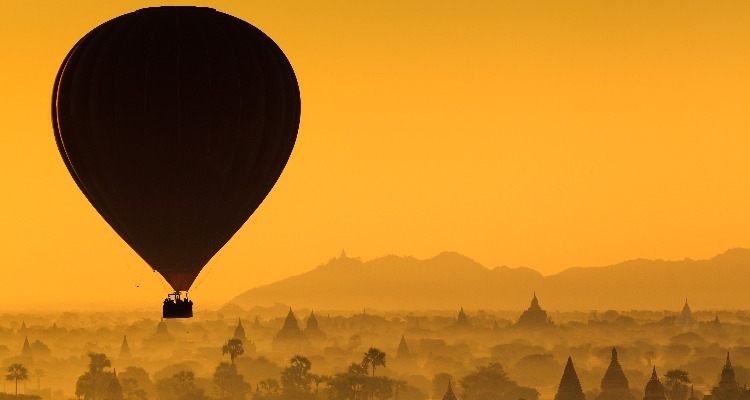 Take a hot air balloon ride over 2,000 pagodas and temples to watch the sunrise from the sky
Bagan, a historical ancient city and a Buddhist cultural relic, is located on the west bank of the Irrawaddy River in central Myanmar. It is the gateway to an education about Myanmar.
Time flew by in Burma, but it was recorded in the ancient temples in Bagan. Between the 11th and 13th centuries, about 10,000 Buddhist temples, pagodas, and monasteries were built on the Bagan plains. But at present, only 2,200 temples and pagodas remain to tell you about its history.
Bagan is enthusiastically loved by photographers, honeymoon travelers, and people who are sympathetic to Buddhism.
Top Things to Do in Bagan:
Investigate the historical pagoda jungle by horse-driven cart.
Climb to the top of Shwesandaw Pagoda to enjoy a romantic sunset — a memory of a lifetime.
Take a hot air balloon ride over 2,000 pagodas and temples to watch the sunrise from the sky.
Stroll around Minnanthu Village to experience the charming rural culture of Myanmar and see how cigars are made.
Read more at The Top 9 Attractions in Bagan.

13. Luang Prabang — an Undiscovered Gem in Laos
Best weather: from November to February
Suggested stay: 2–3 full days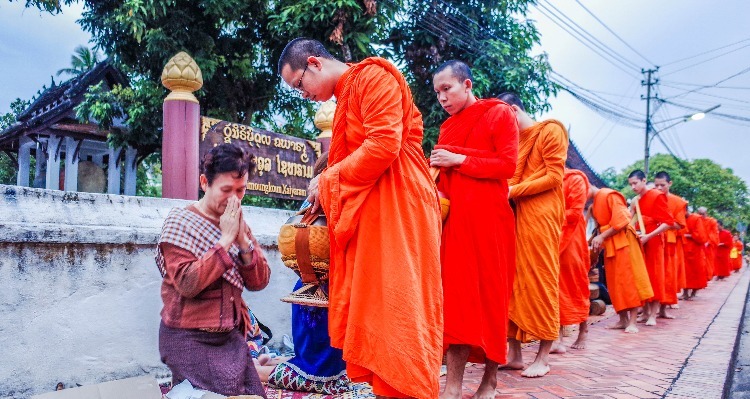 Rise early and head to the main street to observe an alms-giving ceremony
Designated as a UNESCO World Heritage Site, Luang Prabang is perceived as the soul of Laotian culture.
Because of its less convenient flight connections, Laos is less visited than other SE Asian countries, which keeps Luang Prabang still as it was: exotic, Buddhist, traditional, and quiet.
Top Things to Do in Luang Prabang:
Rise early and head to the main street to observe an alms-giving ceremony.
Wander around the morning market for an insight into the daily life of the locals.
Stroll around the ancient town to appreciate its heritage and fascinating buildings.
Walk into the Royal Palace Museum for a close look at Lao history and their royal family.
Climb to the top of Mount Phou Si for incredible sunset views.

14. Palawan, the Philippines — The Most Beautiful Beaches in the World!
Best weather: from December to March
Suggested stay: 3–5 full days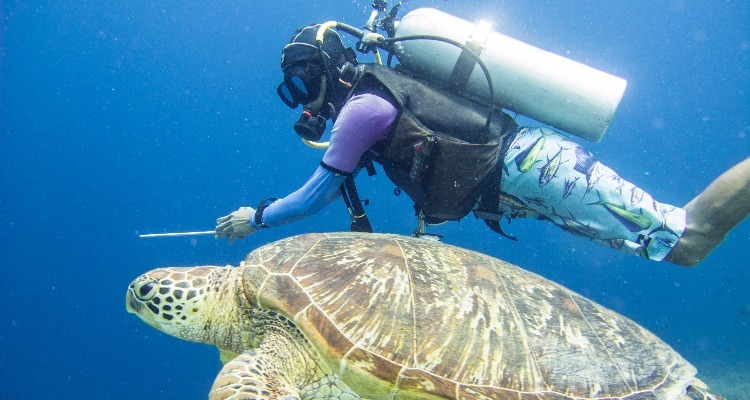 Dive in the sea to see sea turtles in Palawan
Voted top among the 10 most beautiful islands in the world by two magazines Travel and Leisure and Conde Nast Traveler, Palawan is an ultimate island for honeymoon trips.
It has an abundance of clean white sandy beaches and mysterious lagoons. Its sea of various colors, its numerous fish groups, its uninhabited little islands, its great variety of water sports, as well as its gentle giraffes also make it outstanding from other islands.
Top Things to Do on Palawan:
Dive in the sea at Port Barton to see sea turtles.
Paddle down the longest underground river in the world to admire the variously shaped stalactites at Princess Port.
Take a photo with bright orange starfish on Starfish Island.
Take an island-hopping tour to enjoy sunbathing on best-out-of-this-world white-sand beaches and explore the inland areas of the islands.
15. Singapore — Extremely Family-Friendly
Best weather: February, June, July, August, and September
Suggested stay: 2–3 full days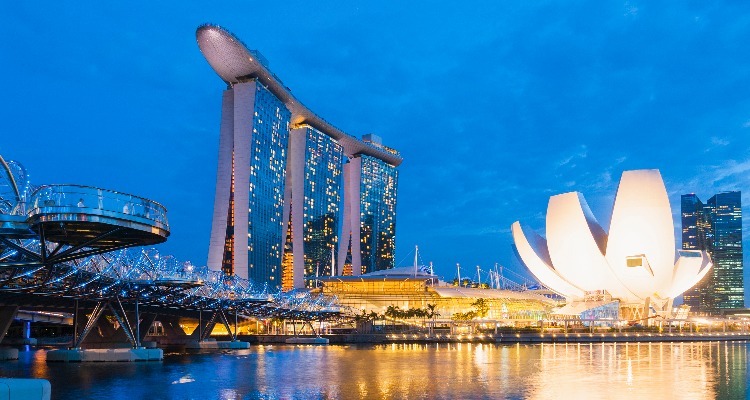 Enjoy night view of ArtScience Museum Marina Bay Sands in Singapore
Singapore, a clean and modern city, is one of the most family-friendly destinations in Southeast Asia. It is favored by families due to its arts, fashion, food, culture, and big-name events.
Top Things to Do in Singapore:
Walk into Universal Studios Singapore to enjoy a glorious movie world.
Say good night to the wild animals in the world's first night safari park.
Enjoy a breakfast with the orangutans at Singapore Zoo.
Go adventuring on the island of Pulau Ubin: cycle around, kayak between the mangroves, have a marvelous night of family camping…
Hunt food in Singapore's most charming food court — Lau Pa Sat, or enjoy an exquisite family dinner at a Michelin restaurant.
Follow the Crazy Rich Asians to the iconic Singapore spots.
Drink a Singapore sling in Raffles Hotel, a place of inspiration for many famous writers and movie stars.

Discover Southeast Asia with Us
We, at Asia Highlights, specialize in tailor-made vacations and your experienced 1:1 travel consultant can help you customize your perfect vacation in Asia. From special excursions to fully personalized travel itineraries, we can help you create your dream Southeast Asia tour. Let us know your requirements when you make a free inquiry to see what we can do.
Why Travel with Asia Highlights During the Pandemic
Tailor-made experience: All of your ideas/needs will be carefully considered to create your ideal trip.
Worry-free planning: Your 1:1 travel consultant in Asia will take all the uncertainty out of your planning, helping you navigate any travel restrictions.
No-risk booking: 100% refund policy! (up to 14 days before departure)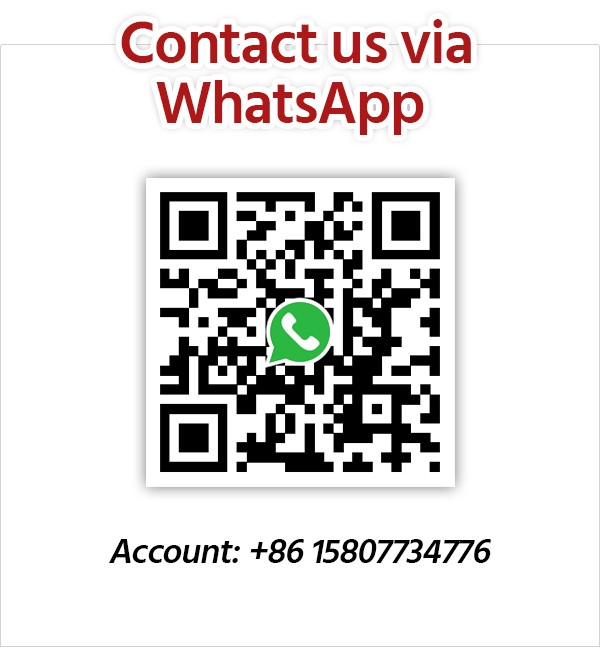 Get Inspired with Our Sample Itineraries
At Asia Highlights, we create your kind of journey — your dates, your destinations, at your pace. You can have any trip tailor made for your travel.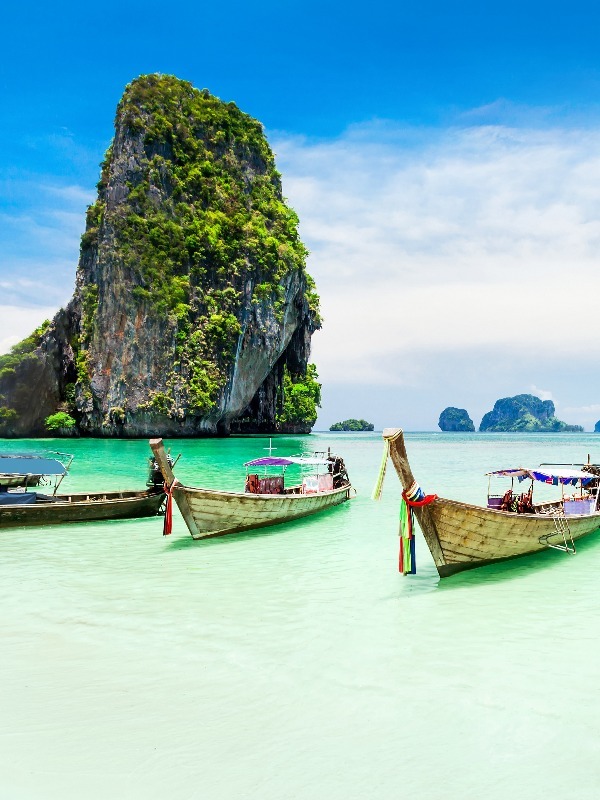 More Travel Ideas and Inspiration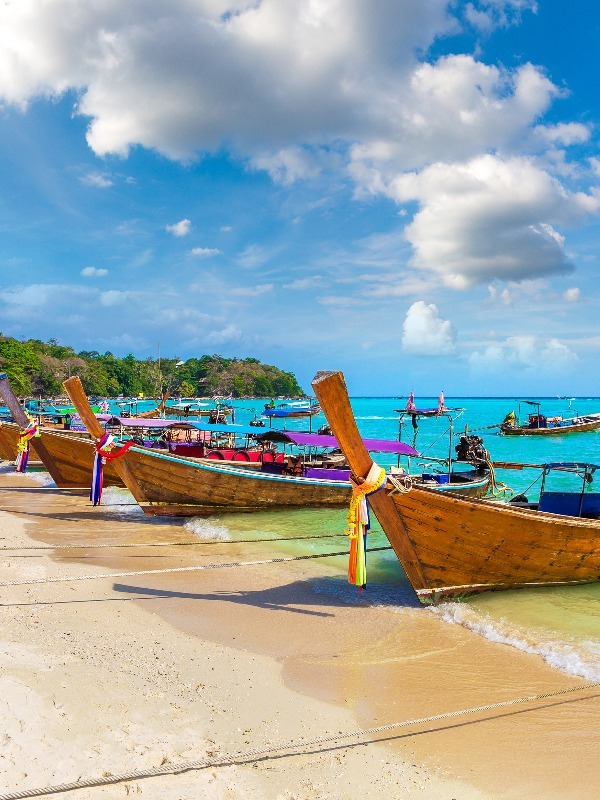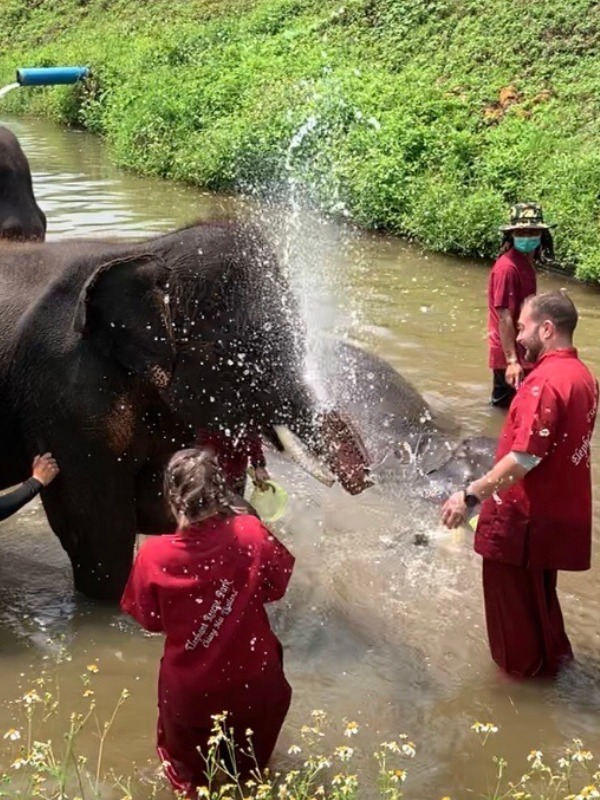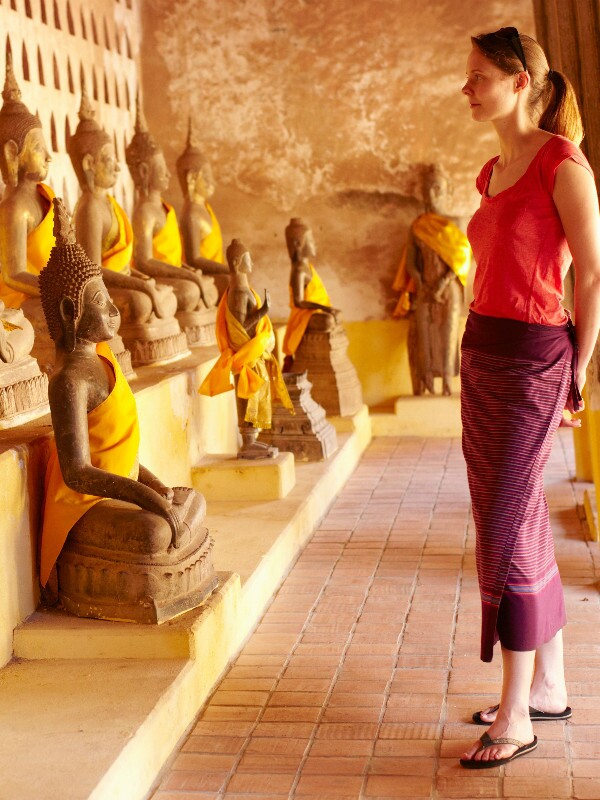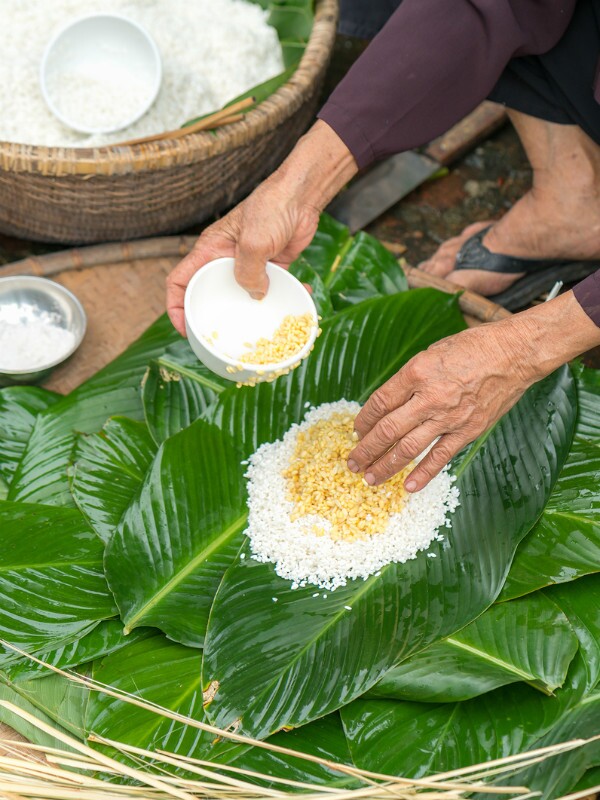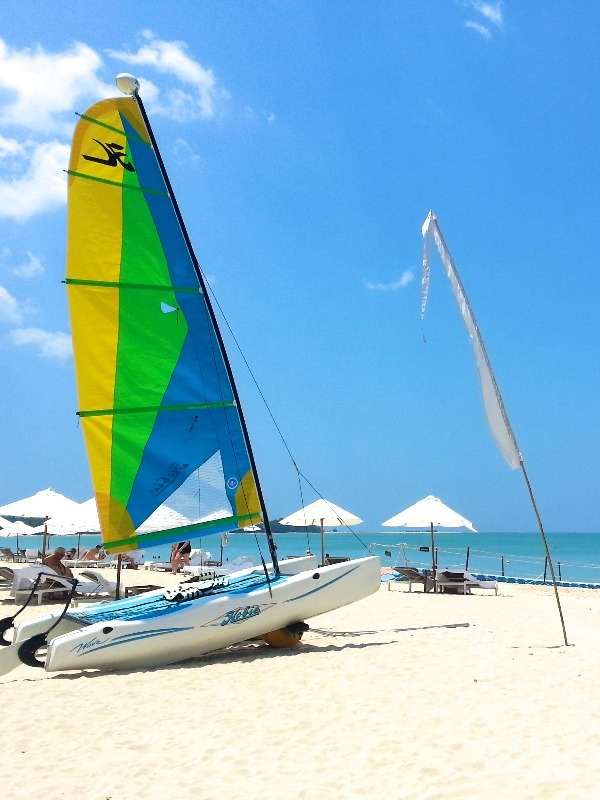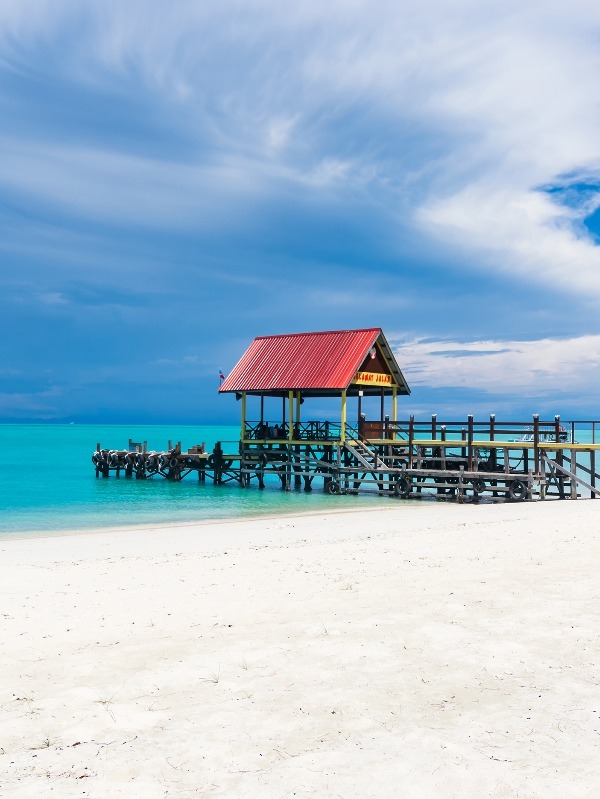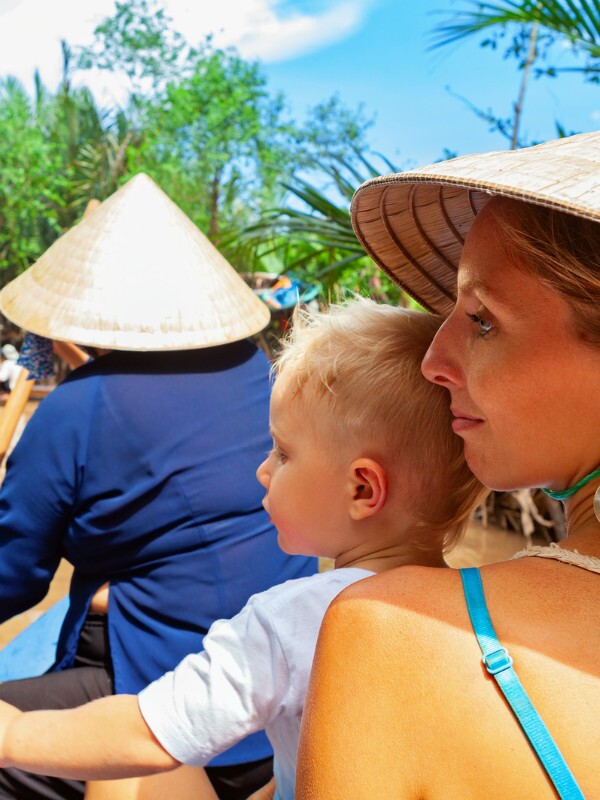 We are here to help you.
Start planning your tailor-made tour with 1-1 help from our travel advisors. Create My Trip
4.9 Excellent
The Asia Highlights Experience

1-to-1 Expert Planning
Your tour will be tailor-made to suit you by a destination expert. Your personal travel advisor will always reply within 24 hours.

Personal Journeys
Enjoy having your own personal local guide and ride. Explore destinations at your own pace. Have as much flexibility as possible.

Authentic Experiences
Go beyond the sightseeing. Understand the destinations by practicing the local culture and interacting with local people.

One-Stop Service
Leave all the booking work to us, including international and internal transportation, visas, hotels, meals, and activities.
At Asia Highlights, we create your kind of journey — your dates, your destinations, at your pace. Not just any journey, but the unique trip with the exceptional experiences you're looking for — whether it's a family vacation, a honeymoon, or your annual break. more .
29 Best Places to Visit in Southeast Asia
Southeast Asia is a group of diverse countries between the Indian Ocean and the Pacific Ocean, featuring indigenous cultures influenced by Indian, Chinese and Western culture. The region includes the most populous Muslim country in the world, very prominent Buddhist countries, and quite significant Christian, Hindu and Animist communities.
It has long been a favorite corner of the world for globe-tramping backpackers, known for its perfect beaches, tasty cuisine, low prices, and good air connections.
The countries of Southeast Asia represent a totally different culture for Western travelers. Instead of cathedrals, they'll find temples. Instead of cold temperatures and snow in the winter, for the most part they'll be bathed in a tropical climate. They may find simple accommodations in remote fishing villages but also luxurious five-star hotels in the bigger cities and on the more popular islands.
Southeast Asia will appeal to active, adventuresome travelers, who want to trek through steamy jungles, dive in some of the world's best coral reefs, camp or go whitewater rafting on new rivers. But the region also offers the less active travelers something, who, after a day of visiting temples and other cultural sites, just want to relax in comfort in a luxury hotel. An overview of the best places to visit in Southeast Asia:
29. Vientiane [SEE MAP]
james_antrobus / Flickr
Vientiane, the capital of Laos, is located on the Mekong River near the border with Thailand. A former French holding, it is a graceful city that is now the country's economic center. Visitors to Vientiane won't want to miss the Pha That Luang, a a Buddhist stupa that dates back to 1586. Buddhist temples and sites abound, but travelers also will want to walk through the Mekong Riverside Park.
28. Sihanoukville [SEE MAP]
ND Strupler / Flickr
Cambodia's most popular beach destination, Sihanoukville is where the U.S. fought its last battle in the Vietnam War. Though none of Sihanoukville's beaches would qualify as Southeast Asia's finest it is a great place to relax after visiting all the Khmer ruins in the rest of the country.
The beaches are popular with a variety of travelers from backpackers who stay in huts on the beach to those who prefer the luxury of five-star hotels. Snorkeling is popular on some of the offshore islands.
27. Sapa [SEE MAP]
Situated in the remote northwest of Vietnam, Sapa is a quiet town used as a base for trekking in the surrounding mountains, touring rice paddies and visiting traditional villages and hill tribes.
In the town of Sapa itself, there are attractive French colonial sites worth visiting while the various ethnic tribes in the area often gather at the town market to sell their handicrafts, which make excellent souvenirs.
26. Perhentian Islands [SEE MAP]
Adamina / Flickr
The Perhentian Islands are a small group of beautiful, coral-fringed islands off the coast of northeastern Malaysia, not far from the Thai border. The two main islands are Perhentian Besar and Perhentian Kecil (Big and Small Perhentian). Kecil attracts more travellers as it has cheaper accommodation, while Besar caters more to families and those who want to avoid the backpacker party scene.
25. Hanoi [SEE MAP]
Greg Hayter / Flickr
Hanoi, the capital of Vietnam, blends the charm of the old world with a pace of life that is quickening as this old city modernizes. Visitors may see locals taking tai-chi lessons in the park in the mornings, while skateboarders zoom by. At the heart of Hanoi is its Old Quarter, an open-air museum of historic Asian and French colonial architecture that has largely remained intact. Ancient temples and art museums share the attractions list with museums devoted to the Vietnamese revolution and military history.
24. Vang Vieng [SEE MAP]
Vang Vieng is a picturesque town north of Vientiane that is known for its limestone karst formations. Located on the Nam Song River, the town is surrounded by karst hills, making it very scenic.
This town of 25,000 people is popular with backpackers who come to tube and kayak on the river. Visitors also like to hike, explore caves and rock climb in the hills. Textiles are a popular purchase.
23. Phuket [SEE MAP]
Anol Bhattacharya / Flickr
Known for its gorgeous beaches and excellent diving, Phuket is Thailand's largest island and most popular destination outside of Bangkok. With resorts, hotels, shops, restaurants and vibrant nightlife, Patong Beach is the most popular beach.
Phuket is also a place for ultimate relaxation and pampering with its numerous options that range from massage tents on the beach to world-class spa resorts in breathtaking settings.
22. Kuala Lumpur [SEE MAP]
© Joyfull / Dreamstime
Kuala Lumpur is a bustling city that serves as the capital of Malaysia. The country's most populous city, it has a landscape filled with innovatively designed skyscrapers, including the iconic Petronas Twin Towers, the world's tallest twin towers. Kuala Lumpur also boasts an outstanding Islamic Arts Museum; the Bukit Bintang pedestrian bridge and tunnel that connects the downtown area, and a bird park that is the world's largest walk-in aviary.
21. Gili Islands [SEE MAP]
The Gili Islands are three small islands located in northwestern Indonesia off the coast of Lombok. The islands are perfect for travelers who want to get away from the hustle and bustle of modern life.
Cars aren't allowed on the islands, with people using horse carriages or bicycles to move about. Relaxing may be the primary activity here, but the islands also are popular with divers and snorkelers.
20. Phnom Penh [SEE MAP]
ND Strupler / Flickr
Once known as "the pearl of Asia," Phnom Penh is considered one of the prettiest of the cities the French built in Indochina though the city is still recovering from war and revolution. French influence can still be found today in Cambodia's capital.
Located on the Mekong River, the city actually dates back to the 15th century. Top attractions include the Royal Palace and the National Museum, which contains a large collection of Khmer artifacts.
19. Chiang Mai [SEE MAP]
© Sutprattana / Dreamstime
Chiang Mai, in northern Thailand, was founded in the 13th century, and is one of the most culturally significant cities in the country. It's located on the Ping River among Thailand's highest mountains.
The region is home to more than 300 Buddhist temples and also hosts a night market that is famous for handicrafts. It's a good place to take in one of the area's Thai festivals.
18. Inle Lake [SEE MAP]
Inle Lake, located in southeast Myanmar, is the country's second largest lake. The Intha people live in small villages round the lake and in floating houses on the lake itself, making for a picturesque scene. Besides fishing, locals also grow fruits and veggies on floating gardens.
Commuter and tourist motorboats and flat-bottomed skiffs navigate the vast lake, the latter propelled by the unique Intha technique of leg rowing in which one leg is wrapped around the paddle to drive the blade through the water in a snake-like motion.
17. Palawan [SEE MAP]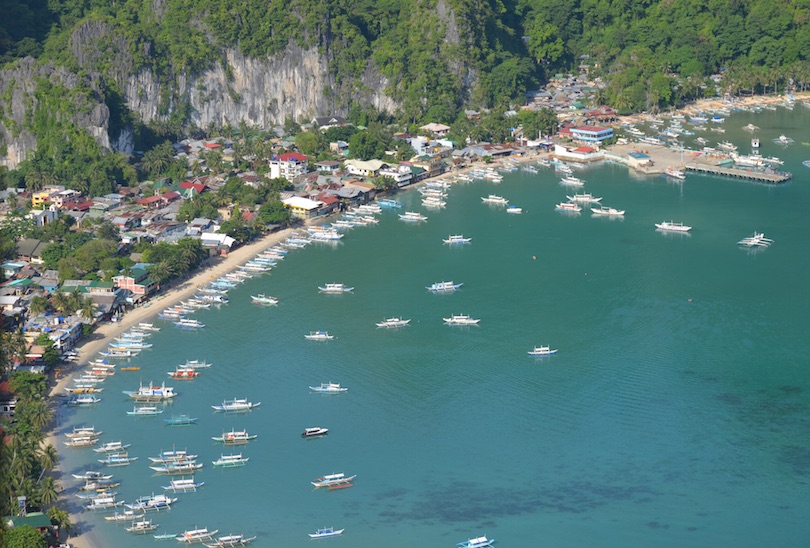 Philippine Fly Boy / Flickr
Palawan is an island province in the Philippines that stretches from Mindoro to Borneo between the South China and Sulu seas. Puerto Princesa, which is close to large karst formations with an underground river, is the provincial capital.
Coron Reefs on Busuanga Island is one of the best diving spots in the world, drawing divers who want to explore Japanese shipwrecks from World War II. Another popular destination is El Nido, a town sandwiched between towering limestone karst cliffs and the beautiful Bacuit Bay.
16. Taman Negara [SEE MAP]
wazari / Flickr
Taman Negara is a national park located in Malaysia's Titiwangsa Mountains. It's one of the best places to visit in Southeast Asia for ecotourists and travelers who want to get up close and personal with a tropical jungle. Popular activities include walking through the jungle, sometimes on rope bridges through the forests; hiking, whitewater rafting, rock climbing, fishing and camping. Travelers will need a high level of energy to tackle all the activities the park offers.
15. Hoi An [SEE MAP]
jmhullot / Flickr
Hoi An is a charming town known for its great atmosphere at the mouth of the Thu Bon River on Vietnam's central coast. Also known as Fai-Fo, the town boasts a well-preserved Southeast Asian trading port, which it once was until the river silted up.
The narrow, winding lanes of the old port are lined with beautiful old architecture, traditional wooden houses and hundreds of tailor shops selling everything from clothing to souvenirs.
14. Yangon [SEE MAP]
With more than 5 million residents, Yangon, also known as Rangoon, is a former capital of Burma and Myanmar's largest city. Once a small fishing village, Yangon was ruled by the British at one time and has the most colonial buildings of any city in Southeast Asia.
Top tourist attractions include the Shwedagon Pagoda, an ancient Buddhist shrine surrounded by parks, a war cemetery, and the city's only synagogue, Musmeah Yeshua.
13. Boracay [SEE MAP]
Boracay is a small island located less than 320 km (200 miles) south of Manila, the country's capital. It is most famous for its beautiful beaches, which various travel publications have termed some of the best in Southeast Asia.
Top beaches include Yapak, known for its white shells, and White Beach, known for stunning sunsets. Another top attraction is Wiley's Rock, which features a statue of the Virgin Mary sitting atop a volcanic formation.
12. Mount Kinabalu [SEE MAP]
Eric in SF / Flickr
Towering 4095 meter (13,435 ft) above northern Borneo, Mount Kinabalu is the highest mountain between the Himalayas and the island of New Guinea. The main peak of the mountain can be climbed easily by a person with a good physical condition, and requires no mountaineering equipment although climbers must be accompanied by guides at all times.
For those with limited time or energy, there are gardens and many short walks through the jungle to enjoy in the vicinity of the entrance.
11. Komodo National Park [SEE MAP]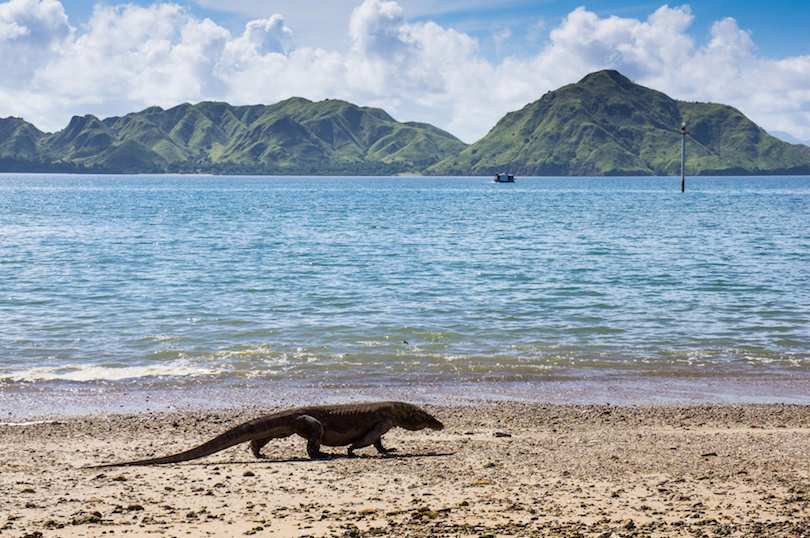 Komodo National Park is located on an archipelago near the island of Flores. The islands are populated by thousands of giant lizards known as "Komodo dragons" because of their appearance and aggressiveness.
This is the only place in the world where these lizards, the largest in the world, can be found. Although attacks are very rare, Komodo dragons have been known to attack humans.
10. Singapore [SEE MAP]
Singapore, a city-state, lies at the south end of the Malay Peninsula just 137 km (85 miles) above the equator. Chinese are the predominant ethnic group, at 75 percent of the population. Travelers will hear residents speaking a variety of languages: Mandarin, English, Malay and Tamil. Singapore is a former British colony, with its top sights including the graceful Raffles Hotel, gardens and nature trails, the Buddha Tooth Relic Museum, and the city zoo.
9. Ko Phi Phi [SEE MAP]
MikeBehnken / Flickr
Phi Phi is a beautiful archipelago located in the Krabi Province not too far from Phuket. Ko Phi Phi Don is the only island in the group with permanent inhabitants while the smaller Ko Phi Phi Leh is famous as the filming location for the 2000 movie "The Beach". Travelers go here enjoy the beaches and to participate in a variety of water recreation activities, such as snorkeling, scuba diving and kayaking. The island was devastated by the 2004 tsunami, but is bouncing back with new construction.
8. Luang Prabang [SEE MAP]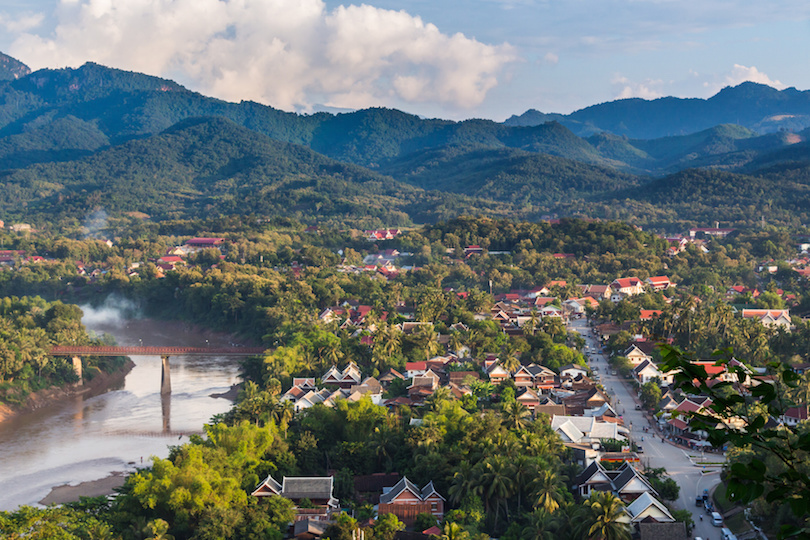 Luang Prabang lies at the confluence of the Mekong and Nam Khan rivers in northcentral Laos. The former royal capital is famous for its Buddhist temples and monasteries, with monks walking through the city collecting alms in the morning.
The old town is popular with tourists who want to shop, visit temples or soak in the atmosphere. There are several waterfalls nearby, as well as the famous Pak Ou Caves.
7. Borobudur [SEE MAP]
Located on the island of Java, 40 km (25 miles) northwest of Yogyakarta, the Borobudur is the largest and most famous Buddhist temple in the world. The Borobudur was built over a period of some 75 years in the 8th and 9th centuries by the kingdom of Sailendra, out of an estimated 2 million blocks of stone.
It was abandoned in the 14th century for reasons that still remain a mystery and for centuries lay hidden in the jungle under layers of volcanic ash.
6. Ifugao Rice Terraces [SEE MAP]
Photographers will want to have lots of memory cards with them when they visit the picturesque Ifugao Rice Terraces on the island of Luzon. For 2,000 years, people have been growing rice on terraces that follow the contours of the Cordilleras Mountains.
The most famous ones can be found around the town of Banaue. They were created by the Ifugao ethnic people without modern tools and are still used today.
5. Bagan [SEE MAP]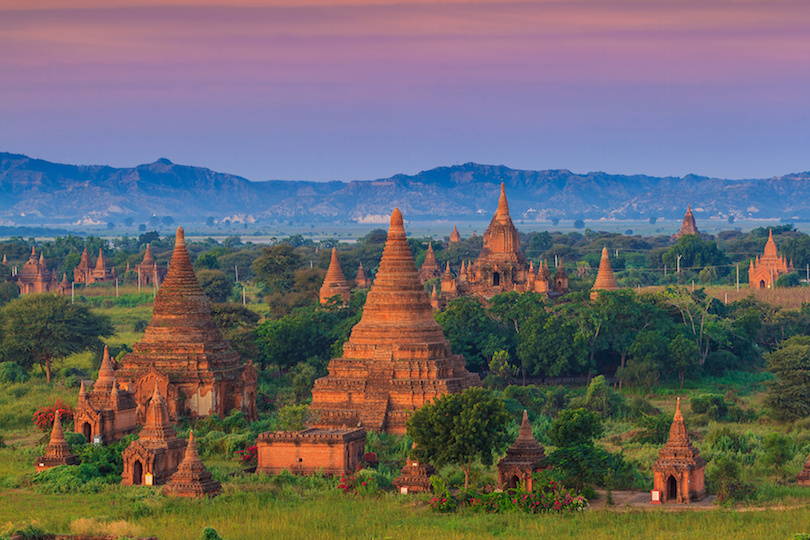 Myanmar's answer to Angkor Wat, Bagan, on the banks of the Ayeyarwady River, is home to the largest concentration of Buddhist temples, pagodas and stupas in the world. Bagan was the capital of the First Burmese Empire from the 9th to the 13th centuries.
The site that Marco Polo once described as the "gilded city" was home to around 13,000 Buddhist temples in its 11th-century heyday. Thousands remain, including the famous Ananda temple with its sparkling gold spires.
4. Bangkok [SEE MAP]
Kumaravel / Flickr
What started out as a small trading post in the 15th century has now grown into a city of eight million people: Bangkok, the capital of Thailand. Visitors will find plenty of photo ops at the city's famous floating markets where they can also buy veggies, tropical fruits and Thai snacks made in a floating kitchen. When travelers grow weary of visiting temples, they can visit a snake farm or just go shopping.
3. Ha Long Bay [SEE MAP]
Located in northeastern Vietnam, Ha Long Bay resembles a scene from a fantasy story with its thousands of limestone karst islands of different shapes and sizes. Some of the islands contain lakes while some are hollow, with a colorful fairyland of grottoes inside.
Four fishing villages composed of floating houses where the occupants fish for 200 different fish and 450 kinds of mollusks, can be found on Ha Long Bay.
2. Bali [SEE MAP]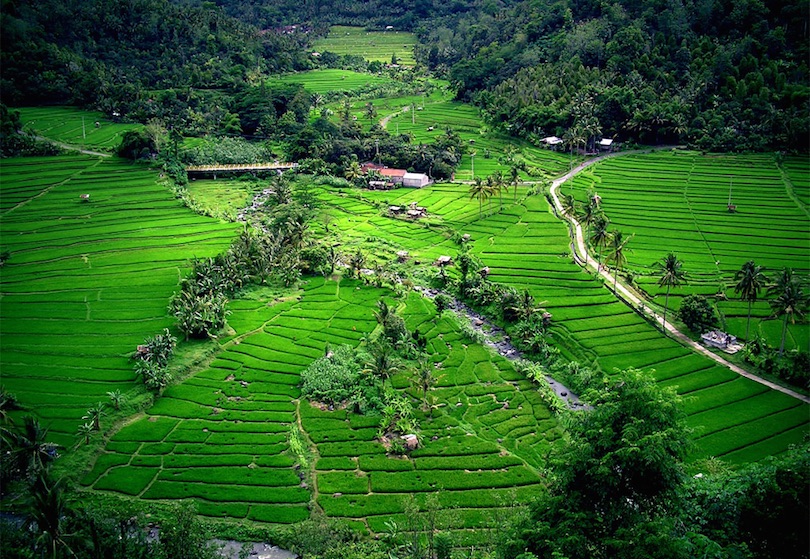 Riza Nugraha / Flickr
The undisputed favorite of Indonesia's more than 17,000 islands, Bali lives up to its reputation as the quintessential tropical paradise. The waters around Bali are known for its high marine diversity and coral reefs while the lush rice terraces provide a picturesque backdrop to its colorful and deeply spiritual Hindu culture.
The island also has several great beach towns, like Kula, as well as other areas, such as Ubud, which are known for performing and artistic arts.
1. Angkor [SEE MAP]
When it comes to archeological sites, travelers won't want to miss Angkor in northern Cambodia. It contains some of the world's most important cultural remains. These include the enormous Angkor Wat temple, the Bayon temple with its multitude of massive stone faces and Ta Prohm, a Buddhist temple ruin entwined with towering trees.
Historically, Angkor served as the Khmer capital from the ninth to 14th centuries, which influenced art throughout Southeast Asia.
The Absolute 10 BEST Places to Visit in Southeast Asia
Here is a list of the 10 best places to visit in Southeast Asia on your next vacation.
With the winter fast approaching, one of the best places to visit and escape the cold is Southeast Asia. With hundreds of great cities and islands to visit, it can be hard to know where to go to Southeast Asia.
Today I'm going to share with you my ten favorite Southeast Asian best places to visit, to help inspire your next trip.
10 Hoi An, Vietnam
If you are looking to immerse yourself in the culture and unique decoration of Vietnam, I'd highly recommend a visit to Hoi An. This laidback town is perfect for relaxing and strolling around and is located on the South China Sea coast.
Also, here you will find a couple of nice beachside resorts that you might want to try.
If you have come from Ho Chi Minh City, you will notice a massive difference between these two locations. I loved walking around enjoying the shopping and dining on offer here.
The town center is only for pedestrians and cyclists, so renting a bike here is a great way to get around and explore the area. You'll want to spend a few days here enjoying everything the town has to offer, as it's definitely one of the top South East Asia destinations .
9 Angkor Wat, Cambodia
Without a doubt one of the top places to visit in Southeast Asia, Angkor Wat is located in the northwest of Cambodia in Siem Reap. Located just six kilometers from the city, this 12th Century complex covers a massive area of land.
I absolutely loved visiting here, and I'd definitely recommend taking your time to explore the temples in the area. Siem Reap itself also has a lot to offer visitors, with a great party and dining scene.
If you want to learn more about the history of the area, don't miss The Cambodia Landmine Museum and Relief Center. Come nighttime, I loved strolling the markets here to sample the delicious street food.
Angkor Wat is known as one of the top landmarks in Southeast Asia that brings more than 2.5 million visitors every year.
8 Singapore
If you are looking for a shorter Southeast Asia vacation , consider visiting Singapore. This city-state can be visited alone or easily combined with a visit to Malaysia and Thailand.
It's an extremely modern city that still has places of culture and natural beauty for visitors to explore. Don't miss the astonishing Marina Bay Sands hotel, with its infinity pool on the rooftop. Check the best hotels and hostels in Singapore
Enjoy experiencing the culture and cuisine of Chinatown and spend an evening enjoying the lights at the Gardens by the Bay.
For anyone traveling with kids and teens, head over to Sentosa Island. It's an entertainment complex featuring Universal Studios Singapore and plenty of other attractions to keep the whole family entertained.
When you arrive and depart the country, prepare to be impressed by the airport. It's consistently named one of the best in the world and has gardens and a waterfall!
If you are looking to visit it on a fast forward, check this one-day itinerary for a better experience.
See also:
7 Vang Vieng, Laos
One of the most beautiful places in Southeast Asia that I visited was Vang Vieng in Laos. Located further north than Vientiane, it's known for its incredible limestone formations.
Surrounded by luscious hills, the town sits on the Nam Song River. Backpackers love visiting here for the active adventures available to them. I loved tubing and kayaking along the river.
I'd also highly recommend taking a trip to hike and explore the caves here. The best way to sightsee here is by renting a mountain bike. This allows you the freedom to explore the beautiful scenery surrounding the town.
6 Kuala Lumpur, Malaysia
Another great place to visit in Southeast Asia is Kuala Lumpur. As the capital city of Malaysia, it is one of the best cities to visit in Southeast Asia . It's a busy city featuring the iconic Petronas Twin Towers and incredible skyscrapers.
Based on 2018 statistics, Kuala Lumpur sits in the top 5 tourist destinations in Southeast Asia.
I highly recommend getting tickets to visit the Petronas Twin Towers and enjoying the amazing views from high up over the city.
Another of my favorite activities here was seeing the Batu Caves, which feature one of the most popular Hindu shrines outside of India.
The temple is set within limestone caves, and it's a popular excursion for visitors to the city.
In Kuala Lumpur, I also loved enjoying street food and markets. The cuisine here is delicious, and it's the perfect introduction for anyone visiting Malaysia for the first time.
If you are here only for a short stay then I suggest you find a 2 days Kuala Lumpur itinerary to get the most out of it.
5 Chiang Mai, Thailand
Everyone knows that Thailand is one of the best countries to visit in Southeast Asia, especially for its nightlife. But Thailand is not just about nightlife, drinking, and wild parties.
Located in northern Thailand, Chiang Mai is easy to access via train or plane from Bangkok. With only 700 THB I took the overnight train here, which was a great experience in itself.
It's one of the most important cities in the country and is visited by tourists and expats alike.
It's known for being an inexpensive place to stay for digital nomads or those looking for an extended stay. If you stay for a couple of days here, make sure you will try the famous ex-prison Thai massage.
It's one of my favorite places to visit in Southeast Asia , with an extensive night market, tasty cuisine, inexpensive accommodation and great nightlife. I strongly suggest you include this city in your Thailand itinerary.
If you enjoy an active holiday, this area is perfect for hiking during single or multi-day trips. There are also opportunities in the area to interact with the local elephant population.
4 Gili Islands, Indonesia
If you are looking to spend some time relaxing in the sand and sun, Gili Islands have some of the best beaches in Southeast Asia .
Located off the coast of Lombok, Indonesia, these three islands offer something for everyone regardless of their taste and budget.
Backpackers flock to Gili Trawangan, which is known for its parties and diving. All three islands are great for travelers who are looking to escape the crowds in other areas in the region.
Cars aren't allowed on the island, so enjoy exploring by bike or foot. If you are looking for one of the best places in Southeast Asia to complete your PADI Open Water Certification, this is a great choice.
The other best option for divers in the region is Koh Tao, located in Thailand.
3 Luang Prabang, Laos
Another beautiful place to visit in Southeast Asia is Luang Prabang, which became part of UNESCO World Heritage in 1995. It offers the perfect mix of architecture, with nods to the French colonial heritage.
It was one of the most beautiful places I visited in Laos and is home to many temples. My favorite to visit was the Wat Chom Si shrine, which overlooks the town at the top of Mount Phou Si.
It's not unusual for the whole town to be filled with monks early each morning as part of their ceremonies. I love an active vacation, so if you are like me, head to the Pak Ou Caves which I visited as part of a hiking trip.
Luang Prabang was certainly an unexpected favorite for me, making it one of the best cities to visit in Southeast Asia .
2 Palawan, Philippines
In the Philippines you are spoilt for choice by its thousands of islands, however, Palawan quickly became one of my top destinations in Southeast Asia.
It's often on lists as one of the world's top islands, and when you see the turquoise seas here you'll know why!
It's relatively undeveloped with fewer large resorts than you may expect from such a beautiful destination. The mountains and jungles here are incredible to see, with their luscious greenery and wildlife.
I loved snorkeling and kayaking in the waters, and I took a great day trip hopping around Palawan's top tourist spots. For anyone who loves to dive, there are shipwrecks in the waters surrounding Palawan, so this makes for a unique adventure.
They were sunk during World War II, and divers can explore these sites while surrounded by tropical fish and turtles. The Philippines is still a great value destination to visit, and you'll be so spoilt by the scenery here every day.
For beach lovers, Palawan is one of the best places to visit in Southeast Asia.
1 Bangkok, Thailand
A list of the best places to go in Southeast Asia wouldn't be complete without what is most likely your starting point for your trip.
Bangkok is an international flight hub for many visitors and is where I usually start any adventure in this region.
With cheap backpacker accommodation available on Khao San Road, it's the perfect place to recover and acclimatize following a long journey.
Enjoy a night out with your friends and have a taste of the famous Bangkok nightlife.
I love sampling the amazing street food and partying throughout the city each night.
Don't miss The Grand Palace and Wat Arun, which is located riverside.
However, my favorite excursion to take here is to the floating markets and night markets. They are such a unique experience and are a great way to get some souvenirs for your friends and family back home.
If you are looking for a slice of normal life during your trip, the malls, food courts, and cinemas throughout the city allow for some rest and relaxation.
Don't book a flight before checking when to visit Bangkok.
So there you have the best Southeast Asia landmarks to visit on your next vacation . It's such a vast region that it's truly impossible to fit everything into your first few visits here.
But that's what I love about it! There's always somewhere new to visit, regardless of how many times I've been. With each country offering multiple must-see cities or islands, my list of places to visit just keeps getting longer.
If this list is not enough, you can check a different perspective of the best places to visit in Southeast Asia by watching the video below.
Source https://www.asiahighlights.com/southeast-asia/top-places-to-visit
Source https://www.touropia.com/best-places-to-visit-in-southeast-asia/
Source https://www.traveltrained.com/best-places-to-visit-in-southeast-asia/#:~:text=Without%20a%20doubt%20one%20of%20the%20top%20places,time%20to%20explore%20the%20temples%20in%20the%20area.