25 Best Places to Visit in Ireland
Road Affair is reader-supported and may earn commission from purchases made through links in this article.
Coming up with a shortlist of the best places to visit in Ireland isn't as easy as you might think. It may surprise you to learn that the list will be anything but short!
The Emerald Isle is a fascinating country with roots of Celtic, Viking and Anglo-Norman cultures deeply embedded and intertwined throughout its incredible history. With beautiful landscapes, charming locals and a furious passion for music and partying, the international love affair with Ireland is easy to understand.
In an island so small, some may think there is little to see or do. However, those who do venture here will discover there are plenty of hidden gems. Whether you're a nature lover or an adrenaline junkie, a history buff or an Irish music fan, there's something here for everyone.
The following locations have been laid out in four categories to show what Ireland really has to offer. Sure, there is some overlap in the categories, but that's to be expected! Who can deny that Killarney is a great night out and has jaw-dropping scenery?
You can be sure that these are the best places to see in Ireland no matter what you're after. If all you want is a good time, then you can't go wrong with any one of them! Let's check them out!
Best Places to Visit in Ireland for Amazing Scenery
It's quite a picture. Come smell lush green grass, walk through meandering country lanes, sit on old brick walls and gape at craggy mountainsides. Ponder at curious sheep and flocks of wild birds. Listen to the thrashing waves of the Atlantic Ocean. Ireland is not so much an assault on the senses, but a subtle form of mind abduction. It simply exudes its rugged natural beauty to infiltrate your soul and take you captive. From top to bottom, the island is jam-packed with places that will make you constantly want to stop your car for a photograph. Here are the ones you can't miss.
1. Causeway Coast
The Giant's Causeway has long been a top attraction on the tourist trail of Ireland. Nestled on the Antrim Coast, the one and only UNESCO Heritage site in Northern Ireland continues to lure visitors from around the globe who come to marvel at the incredible puzzle-like formation of interlocking rocks.
Many people subscribe to the scientific theory that the Giant's Causeway is the result of millions of years of volcanic activity. Others, with an imaginative spirit, prefer the legend of the Irish giant, Finn McCool, who allegedly built it so he could reach his Scottish rival Benandonner.
While the striking Causeway Coastal Route was already a site to behold, the region has seen a boom in tourism in recent years thanks to more fantasy. The TV series behemoth Game of Thrones is filmed around these parts, so now many fans make the journey from far and wide to get perfect Instagram images in iconic locations from the show. The Dark Hedges area along the Bregagh Road is one of the most admired sites. When you see its haunting atmospheric beauty in person, you'll understand why.
The popular Carrick-a-rede Rope Bridge is a great place to visit in Ireland to capture the beauty of the Irish coastline. Along the Causeway Coast you can visit historic sites such as Dunluce Castle and enjoy wonderful scenery along Ballintoy and Murlough Bay. Indeed there are many highlights in an area that Lonely Planet has named the best region in the world to travel in 2018.
2. Cliffs of Moher
Silver-screen stardust and the magic of Ireland meet once again at the magnificent Cliffs of Moher. These extraordinary sheers are featured in some spectacular scenes in the 2009 movie adaptation of J.K. Rowling's 'Harry Potter and the Half-Blood Prince'.
The Cliffs of Moher drop into the ocean at the edge of The Burren region – another impressive feat of nature, which is a large stretch of rocky, karst land whose barren landscape is unlike any other area in Ireland.
Indeed, the combination of The Burren and The Cliffs may well make the area a good place to visit in Ireland to appreciate nature's rugged beauty.
The Cliffs stretch eight kilometers along the western coast of County Clare. Rising to over 700 feet, they provide a vantage point from which visitors can see the Aran Islands in Galway Bay.
Harry Potter was not the first movie to be shot here, nor will it be the last, as seeing this incredible location up close will let you see why it is one of the best places to go in Ireland for photographers and filmmakers alike.
3. Connemara
Escape the chaos of city life here in one of the most charming places in Ireland. Irish traditions remain strong here with many of the residents of Connemara using Irish as their first language rather than English.
Connemara has captured international attention for many years with its open, lush landscape encapsulating Ireland like no other place can. Remote and rural, the area offers outdoor adventures in a serene setting, giving visitors the chance to indulge in hiking, fishing and horse riding among other activities around the Twelve Bens mountain range.
The crown jewel for tourists to the region is undoubtedly the fabulous Kylemore Abbey, well-known for its heartbreaking tale. A renowned English surgeon from a wealthy Manchester family bought the site of a lodge in the area and constructed a glorious castle for his wife Margaret. It was to be their family nest, but shortly after its completion Margaret fell ill and died. Crushed, Mitchell continued to live at the Abbey with his young family until he too passed and could be buried on the grounds of Abbey next to his wife.
In later years, the Abbey was run by Benedictine nuns and used as a girls' boarding school until its closure in 2010. Making a trip here when in Connemara is essential!
4. Dingle
National Geographic once described the Dingle Peninsula as "the most beautiful place on Earth"; high praise indeed for such a humble little place on the far southwest corner of the Emerald Isle. Visitors to Dingle surely won't be disappointed by the spectacular views and a scenic drive around the coast of Kerry. Should you feel a little more daring, a venture onto the water may well be rewarded with a glimpse of the famous dolphin, Fungi, the darling of Dingle.
Like many little villages in Ireland, the quaint pubs are a vibrant cauldron of friendly locals, great ale and foot-tapping fiddle music. What is extra special about Dingle is the sumptuous fresh catch served up by many chefs. You might not get better fish anywhere else in Ireland!
5. Malin Head
At the most northern tip of the Emerald Isle is Malin Head. Surrounded by the wild waters of the Atlantic, this rugged landscape on the Inishowen peninsula is best known for its fantastic coastal scenery and birdlife.
The turbulent waves of the North Atlantic have a fearsome reputation, so it should come as little surprise to learn that the waters around Malin Head have been the site of quite a few shipwrecks.
Undoubtedly, Malin Head is one of the best places in Ireland to see the Atlantic Ocean in all its mesmerising, untamed splendour. If you're really lucky, you might also see the Northern Lights appear, as it's one of the few places in Ireland that offers a glimpse of the Aurora Borealis.
6. Slieve League
While the Cliffs of Moher get all the attention, there is another incredible precipice in Ireland. In fact, this is the true king.
Slieve League in Donegal is not as easy to get to, but because of that, those who are daring enough will get to enjoy the highest sea cliffs in Europe in relative solitude. You should be aware it may prove a little challenging to get to without the sign posts and car parks of its rival. However, Slieve League is every bit as jaw-dropping and boasts more unhampered natural beauty, unlike the tourist trap of Moher. This truly is one of the best places to go to in Ireland for any traveler, as well as a major highlight of The Wild Atlantic Way.
7. Wicklow
English writer Edward Dubois first referred to Ireland as "God's Country" in 1807. Specifically, he was referring to the Wicklow Mountains. Oddly though, Wicklow is often overlooked on a visit to the Emerald Isle, which is a shame because many people will miss out on one of the most beautiful places in Ireland. If you want to see the rugged beauty the country is famed for, Wicklow is a must-see on your itinerary.
Glendalough is an unmissable stop in Wicklow. The name means 'Valley of the Two Lakes', and it is the site of a 6th century monastery, a famous round tower and an unusually high cross.
Named after the saint who founded the monastery, St. Kevin's Cross is carved from granite and bears arms that are over a metre in length. The cross allegedly has the power to grant anyone's wishes… if they can wrap their arms around the entire width of its body.
Magical crosses aside, Glendalough is an outdoor lover's paradise, offering some brilliant hiking trails, rock climbing and captivating scenic drives through the wild landscape that dominates much of Wicklow's countryside.
If amazing mountains are too much for you to tackle, perhaps you'll enjoy a stroll around Powerscourt House & Gardens. This heritage site makes for a delightful afternoon at almost any time of the year, but is especially beautiful in springtime. Also, just down the road is Powerscourt Waterfall, the largest waterfall in Ireland.
Best Places to Visit in Ireland for Entertainment
The traveling Green and White Army has lit up football and rugby stadiums around the globe at international tournaments. They've taken over Vegas in the name of UFC superstar Conor McGregor, endearing themselves to both the media and host nations wherever they go.
This festive camaraderie is not just an export either, as visitors to Ireland can testify. Traditional music, cultural festivals and jubilant celebrations are deeply embedded in Irish culture, shaping the global perspective of the country as an overtly happy and welcoming nation.
While you can have a wonderful time in just about any little corner of the country, these places are notoriously 'great craic'. If you want some cool places in Ireland for a party, your search is over.
8. Derry
Northern Ireland's second-largest city was a much-divided one for many years. However, the improving political landscape in the past generation has led to a change in fortunes for the city with two names. While the unionist-enforced moniker of Londonderry is legally correct, the original name of Derry is widely-used.
In any case, frosty relations between the two communities have thawed, and a boom in development led to Derry being named as the UK City of Culture in 2013. Showing no signs of stopping there, the city has teamed up with Belfast to target the title of European Capital of Culture in 2023.
The city that straddles the River Foyle is already packed with museums, murals and sites that chart its history and with new hotels, restaurants and bars continuing to pop up alongside the excellent shopping and parks, there is a strong chance that Derry will indeed rise to the top of many lists when people consider places to go to in Ireland to take a city break.
Halloween is one of the world's most loved holidays, perhaps no more so than in the USA. However, it all began in Ireland, going back to the roots of the Celtic festival Samhain. Every year, Derry City has a legendary Halloween celebration that sees the streets taken over by all manners of ghouls. Without a doubt, it's the best place in Ireland to celebrate Halloween.
9. Doolin
The unofficial capital of Irish traditional music is little more than a small, single street and a couple of little pubs and yet, more often than not visitors find themselves captivated, ensnared by its charm and reluctant to leave too quickly. The village is the postcard-perfect ideal of Irish countryside with narrow rural roads twisting and turning through rolling green meadows and stone walls, passing stunning views of the Atlantic Ocean crashing against the west coast.
The area is the perfect base for a few days for visitors to check out the Cliffs of Moher or take a jaunt to the Aran Islands. In the evenings, you can escape the blustery winds by retiring to O'Connor's Pub in the village. Here, there is rarely a dull moment and the fabulous food, drink and music are sure to warm your body and soul, convincing you to stay for just another day!
10. Dublin City
The capital city of Ireland is home to some 2 million people, most of which live in the suburbs outside the thriving, but compact centre. Visitors to Dublin will find a cosmopolitan city flushed with international residents, university students and high-flying business types alike.
While the tiger economy slumped in the past decade, Dublin is still very much a modern and progressive city, full of life, laughter and opportunity.
Wonderful modern architecture and glossy new business premises straddle the River Liffey that splits Ireland's capital city, reminding tourists that the country is far from a sinking ship.
Dublin boasts fantastic open recreational spaces and botanic gardens, including Stephen's Green and Phoenix Park – the largest urban park in Europe. For the history buffs, there is no shortage of museums and a trip would not be complete without visits to Trinity College and the notorious Kilmainham Gaol, the prison where many of the republican rebels met their death.
Sports are huge in Ireland, nowhere more so than in Dublin. If you want to experience the pride and passion that Irish people have for the national sports of Gaelic football or hurling, there is no better place than Croke Park. The third-largest stadium in Europe is home to the Dublin GAA teams, as well as being the stomping ground of the Irish soccer and rugby teams. A tour of the grounds and museum is an absorbing experience in itself, both historically and from a sporting perspective. If you're lucky enough to get a ticket for a big game here, prepare for an electric atmosphere!
Fantastic shopping and fine dining are easy to find here and of course, stereotypical as it may seem, the drinking culture is alive and well in Dublin. Whiskey fans will no doubt enjoy the brewery tour at the Old Jameson Distillery, and the famous Guinness Storehouse tour at St. James Gate is an experience that you definitely shouldn't skip on your trip to Dublin. While the black stuff is an acquired taste for many, there is no better place to get a pint than right here.
While the effervescent Temple Bar area is flooded with tourists, the craic is mighty and leaves no wonder as to why Dublin is cited as one of the best cities to visit in Ireland for stag parties, cultural experiences and top-class city breaks alike.
11. Galway
Outside of Ireland, the big cities of Dublin, Cork and Belfast are the most well-known. Those from foreign shores may struggle to name any other places of note on the island, but if there is one that pops up more than most, it's Galway. The truth is, everyone should know about this city.
While a city with the youngest population in Ireland may sound hellish to some, the fact is that the youthful exuberance of this student haven is all part of the greater charm that breathes life into a city renowned for its arts, music and crafts, unlike any other place in the country.
Ireland's festival capital has unrivalled nightlife and a music and literary scene that guarantees non-stop entertainment for all who visit here. Be warned, you might never leave.
12. Kilkenny
Kilkenny is a large town on the River Nore that was an abundant source of black, polished marble in years gone by. In recent years, it has earned a big reputation for weekend getaways and stag parties due to its lively nightlife scene under the shadow of an impressive 12th century castle perched high in the city. But there is more than a castle and some beer in 'The Marble City'.
The annual Cats Laughs Comedy Festival is a staple on the calendar here with many famous comedians making a stop here since it began in 1995. Kilkenny also hosts an arts festival in August, which sees the city transform into a huge street party.
Sports fans will also find a home here as Kilkenny houses not only some top-class golf courses, but also is the proud home of the 'Kilkenny Cats'; one of Ireland's greatest hurling teams. If you've never seen a hurling match before, then this is the place to do it. The national sport of Ireland hasn't grown much outside the Irish diaspora around the world, but it is an impressive and incredibly-skilled game nonetheless. Take the chance to witness the world's fastest grass sport in all its glory as played by some of the best hurlers on the planet.
13. Kinsale
Hiding in an estuary of the River Bandon, Kinsale is a picturesque port village that has been enticing tourists to venture to the bottom of the island for many years. Its scenic harbour is guarded from the open sea by a pair of forts that were once the scene of a monumental battle for the Irish army in 1601. Their surprise defeat of the English siege brought an end to the ancient Gaelic aristocracy of Ireland.
In more recent times, Kinsale has become a foodies' heaven with the annual Kinsale Gourmet Festival in October bringing thousands flocking to the tiny village to enjoy the incredible seafood, cheeses and organic goods it has become celebrated for.
The historic fjord is not going to waste either, as Kinsale has developed a reputation as a popular location for sailors and anglers. Boasting two yacht marinas, the Kinsale Yacht Club hosts several events on the racing and cruising calendar. For those with less experience who are keen to hit the open seas, there are plenty of anglers offering short trips within a day or less for sailing or whale watching.
Visitors to Kinsale can simply delight in whatever they do, on the water or in one of the many fine restaurants and little bars. It's hard not to love this little jewel.
Best Places to Visit in Ireland for History & Culture
The tumultuous past of this small nation is no secret. Raiders from Scandinavia left their mark for centuries to follow. Even to this day, there are unmistakable traces of Viking architecture and enduring lines of Nordic family heritage throughout Ireland.
After the Vikings came centuries of conflict with invading forces from Britain, which continued until the end of the last century, shaping much of modern Ireland. Northern Ireland was once a violent warzone that had the undesirable status as one of the most dangerous places in the world for a British soldier to be during the 1970s and 1980s.
However, throughout it all, the strong will of the Irish people and the enthralling Gaelic culture has endured. Music, art, literature and Celtic mythology all retained their place, inextricably tied to the roots of the Emerald Isle.
To explore all of the sites in Ireland and understand the full history would take a lifetime. Hit up each of these spots and you can be guaranteed to grasp the unique combination of magic and mayhem that makes Ireland so special.
14. Ashford Castle
This medieval castle is by far one of the most beautiful castles in Ireland. It has been standing for over 800 years and once belonged to the Guinness family. Over the centuries it has sprawled with its extensive grounds, now including gorgeous gardens, ponds and lakes. The massive castle property provides guests the opportunity to enjoy many sports and leisure activities including tennis, clay pigeon shooting, archery and golf. There's no danger of getting bored here!
Since major refurbishments a few years ago, Ashford Castle has transformed into one of the most luxurious five-star hotels in the world. With its majestic buildings housing several top-class restaurants, a cinema, spa, wine cellar and over 80 luxury rooms and suites, it's easy to see why many international celebrities consider it one of the most beautiful spots in Ireland to tie the knot.
15. Belfast
The capital city of Northern Ireland earned a notorious reputation in the later part of the 20th century as a hotbed of violence and hostility for the unwelcome British military presence in the country. Having spent the past 20 years trying to shake its fearsome reputation for bombs and bullets, Belfast is a city somewhat undiscovered by the larger tourist population.
For those who do venture here, they'll find a vibrant city full of character and welcoming locals. The city is rich with culture and history, offering visitors the opportunity to really understand the troubled past and learn from the many museums, open-top bus tours and fascinating murals painted around the city that depict the political landscape and conflicting ideals of the two sides of the community.
When you travel to Belfast, make sure to visit the Titanic Museum to get a real feel for the harrowing history that befell the grand ship that was made right here in the city over 100 years ago.
16. Blarney Castle
The small town of Blarney is best known as the home of this castle, which was occupied around 1446 by Cormac MacCarthy, the King of Munster. While the castle ruins are little to behold, inside is the legendary Blarney Stone, which has drawn people from all over the planet for over 200 years. By kissing the stone, you can gain the gift of eloquence, or as the Irish say, 'the gift of the gab'.
History maintains that in return for his support of Robert the Bruce, the latter bestowed half of the famous stone upon MacCarthy, and it was then built into the wall of the castle. While its exact origins are a hot topic of debate, many believe that a witch revealed the power of the stone to the MacCarthy family, and so its legend has spread ever since.
17. Croagh Patrick
You don't have to be Irish to have heard of St. Patrick. The former shepherd and renowned snake-hater went on to become the patron saint of Ireland, and is now a major influence for global binge drinking on March 17th every year. Back in his heyday, St. Patrick climbed the 2,500 feet to the summit of this mountain and spent 40 days there, fasting and praying.
Every July, thousands of pilgrims honour the famous saint by following his footsteps to the top where a mass is held in the little church that was erected in the 5th century.
Many do this barefoot, but if that's too hardcore for you, worry not as you can climb the mountain on just about any day of the year, so long as the harsh weather of western Ireland permits you to do so. But be careful, as centuries of climbers and erosion have made the ascent tougher than the three-hour round trip suggests.
The town of Westport that lies near the foot of the mountain is the perfect place to retire after the climb. It might be small, but its reputation for lively pubs and friendly locals is legendary in Ireland. Pop in to Matt Molloy's for some of the best traditional music nights in the country.
18. Aran Islands
While some little villages, such as Connemara and Doolin, will have you thinking you've found the most clichéd place in Ireland, there is a way you can outdo them all. A short ferry ride from the mainland, you can find the small and rocky islets known as the Aran Islands, and a visit there is like getting in a time machine and going back to Ireland in the 1800s.
While Inishmaan and Inisheer are less touristy than Inishmore, all three are inhabited by the grand population of just over 1,200 residents.
The islands are untamed by tourism, boasting all shades of green in the wild hills that tumble towards unguarded cliff edges. There are no signs of tourism here, and even less evidence of the British intrusion from years gone by. In fact, the Aran Islands are one of Ireland's few remaining Gaeltacht areas. That means the residents all speak Gaelic Irish and almost all the signs and newspapers here are in a language that may look somewhat elfin to foreigners. Fear not though, the people here are a warm and welcoming lot and can speak English too, when they need to!
The Aran Islands provide many opportunities for hiking, cycling and fishing. There are also quite a few early Christian churches and Bronze Age forts to have a peek at.
A real cracker on Inishmore is the annual TedFest that lights up the local pubs in honor of Ireland's favourite sitcom – Father Ted. The show's three bumbling priests were banished to the fictional 'Craggy Island' for their sins; a place inspired by the Aran Islands.
Every year, Inishmore residents celebrate the successful show by having a huge party where everyone shows up dressed like characters from the show, spewing iconic quotes and golden one-liners late into the night.
19. Waterford
A lesser-known area of Ireland that many visitors skip on their travels here is the medieval city of Waterford. If only they knew what they were missing out on. While a lot of people may have heard of the brand name Waterford Crystal, surprisingly not so many seem to have made the connection to realize it originated in Ireland. A tour of the factory to see the master craftsmen at work is worth the trip, but there is much more to do here than that.
Waterford just so happens to be Ireland's oldest city, and is rich with history and culture inside its old walls and in the surrounding areas. Although it was once a very important European port, 'The Viking City' retains a relaxed, laid-back vibe, and as it is in Ireland's 'Sunny South-East', Waterford enjoys some of Ireland's best weather.
This is a big plus as Waterford is also home to some of the best beaches Ireland has to offer. Visitors to Dungarvan and Tramore can find unspoiled stretches of sand and sea caves, as well as some tasty seafood restaurants in the area known as the Copper Coast. Indeed, Waterford's many unique assets have made it a great spot to visit in Ireland for a cultural trip or camping holiday.
Best Places to Visit in Ireland for Outdoor Adventure
It may be wet and windy, but that doesn't stop the fun in Ireland. Those mountains and lakes are not only good for photos, but also a whole lot of fun for those who seek adventure. The rugged landscape has endless possibilities for trekkers and hikers, and more than a few challenges for keen climbers. If you aren't afraid of cold water then you'll find Ireland has surprisingly good options for watersports.
There's a whole lot of fun to be had outside of the bars, and your Guinness will taste even better in front of the fire after tackling any of these!
20. Bundoran
Bundoran is somewhat like an English seaside town in many ways, from its architecture to the prevalent amusement arcades and touristy seaside resorts and eateries. This is a great starting point for people who wish to travel the Wild Atlantic Way down the western shores, and it has long been popular for beach holidays.
What really sets it apart from anywhere else in the country is the nature of the Atlantic itself. Bundoran has forged a reputation as the country's surf capital, with its waves considered among the best in the world by many star surfers far and wide. You don't need to be a pro to have a turn. Just watch out for those crosswinds!
21. Carlingford
The Ancient East Coast of Ireland is abundant with attractive scenery, but there are very few areas as picturesque as Carlingford. This former Viking fjord is nestled on the coast just across the Irish border, with the Mourne Mountains on one side and the looming peaks of Slieve Foy on the other.
The town's roots remain for visitors to see in the impressive centennial architecture and charming cobbled streets, as well as 'The Tholsel' – the ancient medieval town gate, which is one of the last remaining of its kind in Ireland.
The Cooley Peninsula has a plethora of trails for hikers and cyclists, and more adventure awaits upon the water. Jet skiing and kayaking are growing in popularity, and there is rarely a day when you can't spot a sailing boat or a few windsurfers out on the lough.
When night falls, Viking heritage and Gaelic culture combine to bring Carlingford to life, with mighty craic to be had throughout the many traditional pubs and fantastic restaurants. Don't miss out on the incredible oysters!
22. Cuilcagh Mountain Park
Ireland has sometimes been referred to as a bog land; a term we care little for though it must be admitted, there are some pretty big bogs on the island. One of the biggest areas of blanket bog in the north is found at the border, where counties Cavan and Fermanagh meet at the Cuilcagh Mountain.
The area is also home to the popular Marble Arch Caves, and developments by the Northern Irish Tourism Board in recent years included the construction of an excellent boardwalk. The Legnabrocky Trail enables visitors the chance to visit the caves, explore the lush expanses of the park and conquer the summit of the mountain all in one go. Best of all, the boardwalk means your grandmother can have a go and your child won't sink in the bog. Everyone's a winner.
23. Glenveagh National Park
Home to yet another castle, Glenveagh is one of the most visited places in Donegal. The castle grounds boast brilliant gardens and tours of the Scottish-style castle are available, although you're not allowed to use your camera in the building. Worry not though, as the real photo opportunities are waiting outside.
Glenveagh National Park is famed for its rambling grounds, with over 40,000 acres of mountains, glens, lakes and woods attracting people from afar to enjoy the incredible natural beauty. The park is also home to Ireland's largest population of red deer, and more recently it welcomed the reintroduction of the golden eagle.
This may be one of the most popular places to visit in Ireland to go on a camping trip. Fishing is also permitted in the lakes, so perhaps you truly go into the wild and catch your own dinner!
24. Killarney
If you were short on time and could only visit one area of Ireland, then this should be it. Killarney has so much on its doorstep that it is the perfect base for visitors who want to experience everything that Ireland is famed for. You'll find mountains, lakes, castles, rolling green hills, incredible ocean scenery, excellent food, lively bars and much, much more here.
Killarney National Park includes the beautiful Torc Waterfall and many hiking trails, but if you're feeling more adventurous you should take a drive a few miles west to the Gap of Dunloe. This spectacular gorge is nestled between some huge mountains, include Carrantuohill, Ireland's highest peak at 3,500 feet.
Killarney is the starting point for many people who come to tackle the famous Ring of Kerry. This meandering circuit of the peninsula boasts many historical sites and awe-inspiring views along a drive of some 180 km. One of the most popular stops on the route is the Skellig Islands.
Skellig Michael and Little Skellig have become internationally known since the release of the Star Wars movie in 2015. Skellig Michael was once home to one of the earliest settlements of monks in Ireland. While there haven't been monks there since the 13th century, the impressive population of wild birds, including puffins and gannets, have turned this into quite a sight on a trip to the bottom of the country. If the birds aren't enough, perhaps the opportunity to explore Luke Skywalker's hideaway could tempt you here.
25. The Mourne Mountains
Packing in 28 peaks into a relatively small area along the southern coast of County Down, The Mournes are one of Northern Ireland's favorite tourist attractions. The Mourne Wall, a landmark in its own right, runs through the mountain range for over 35 km, connecting 15 summits, including the highest peak in Northern Ireland, Slieve Donard.
Despite the temperamental weather, The Mournes is rarely bereft of attention as climbers, hikers and campers are usually not hard to spot on a day out here.
Placid lakes and fabulous woodland areas, such as Tollymore Forest Park, have been made even more famous from scenes in Game of Thrones, and the area continues to be one of the big draws for visitors to Ireland.
Reader Interactions
Comments
I enjoyed reading the 25 best places to visit in Ireland . I've been to mostly all of them. I already went on an organized tour with Globus Tours. Plus the following year a friend & I spent 18 days traveling all over Ireland, noth to south & east to west. I want to go back to Ireland so bad but I don't like to drive on the left. Maybe I can hire a private driver. I don't know how much that will cost but that's the only way I can think of. I have relatives in Co Sligo. My cousin doesn't drive & I don't want to depend on her children taking me places. Does anyone have any suggestions? Please help.
Leave a Reply Cancel reply
This site uses Akismet to reduce spam. Learn how your comment data is processed.
Top 10 BEST Places to Stay in Southern Ireland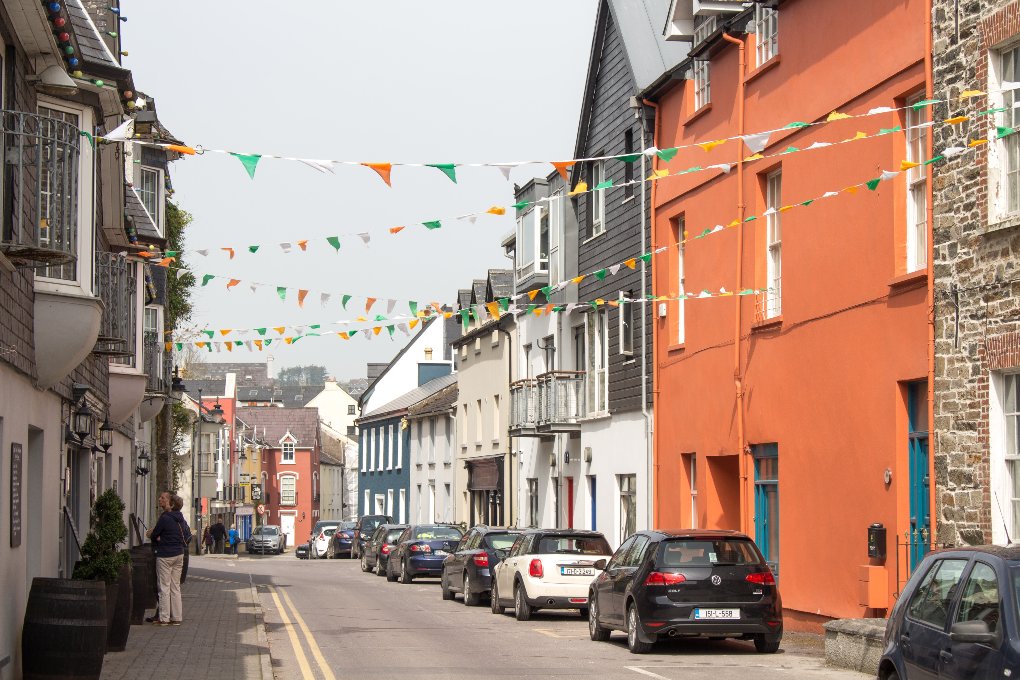 If you're looking for an unforgettable Irish vacation, look no further than the southern part of the country. While Ireland is known for its charming villages and rolling green hills, the south offers a bit more in terms of excitement and activity. From ancient castles to dramatic cliff-lined coastlines and quaint Irish towns, here are some of the BEST hotels and places to stay while exploring southern Ireland.
What Is the Best Part of Ireland to Visit and Stay In?
When it comes to Ireland, most people think of the bustling city of Dublin. However, southern Ireland has its own unique appeal that makes it the perfect destination for a relaxing getaway. Arguably, the southwest of Ireland is the best place to visit and has some of the most unique and incredible places to stay.
Why is Southern Ireland the Best Place to Stay?
From the picturesque towns of Cork and Killarney to the stunning scenery of the Dingle Peninsula, southern Ireland has something to offer everyone. And with its mild climate and friendly locals, southern Ireland is the perfect place to kick back and relax. So if you're looking for a unique Irish experience, be sure to check out southern Ireland. You won't be disappointed!
What Is the Prettiest Area of Ireland?
Southern Ireland is home to some of the most beautiful scenery and prettiest areas in Ireland. The Ring of Kerry is a popular tourist destination for its stunning coastal views, mountain landscapes, beautiful lakes, and gorgeous scenery. Plus, the Dingle Peninsula is well-known for its rugged cliffs and dramatic coastline.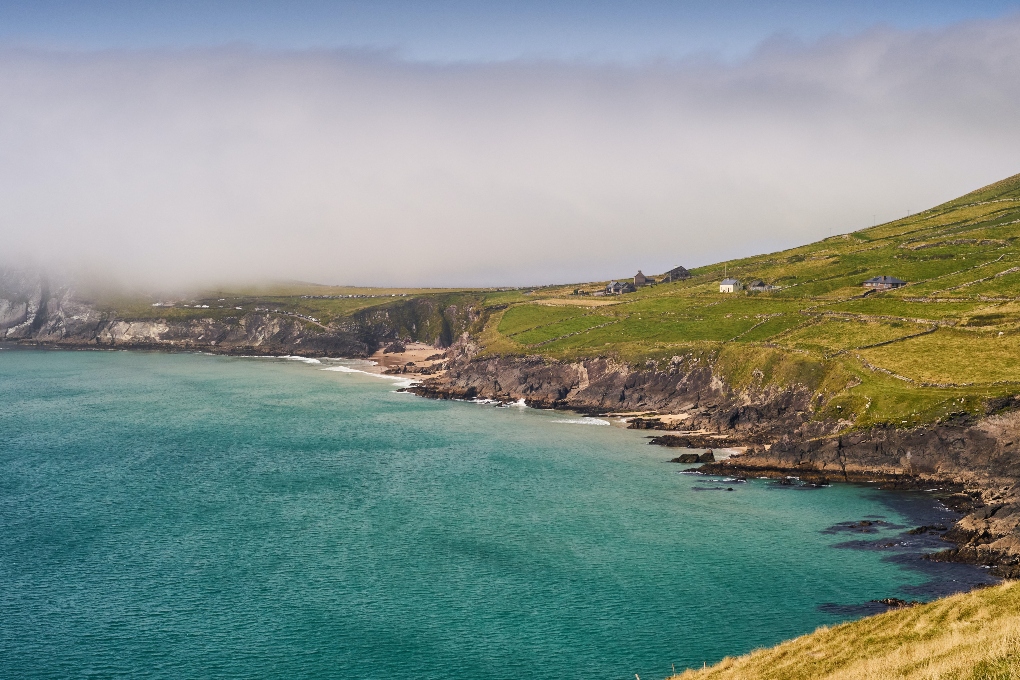 Where Is the Nicest Town in Ireland?
Some of the nicest towns in Ireland are located in southern Ireland. Kenmare and Dingle are both quaint towns and if you want something a bit bigger that still has all the Irish charm, Cork or Killarney are fantastic towns and places to stay in southern Ireland.
Recently, Kenmare has been voted one of Europe's Most Beautiful Towns (#11 according to CNN Travel). Dingle is known for its picturesque setting and friendly atmosphere. You really can't go wrong with finding nice towns and places to stay in southern Ireland.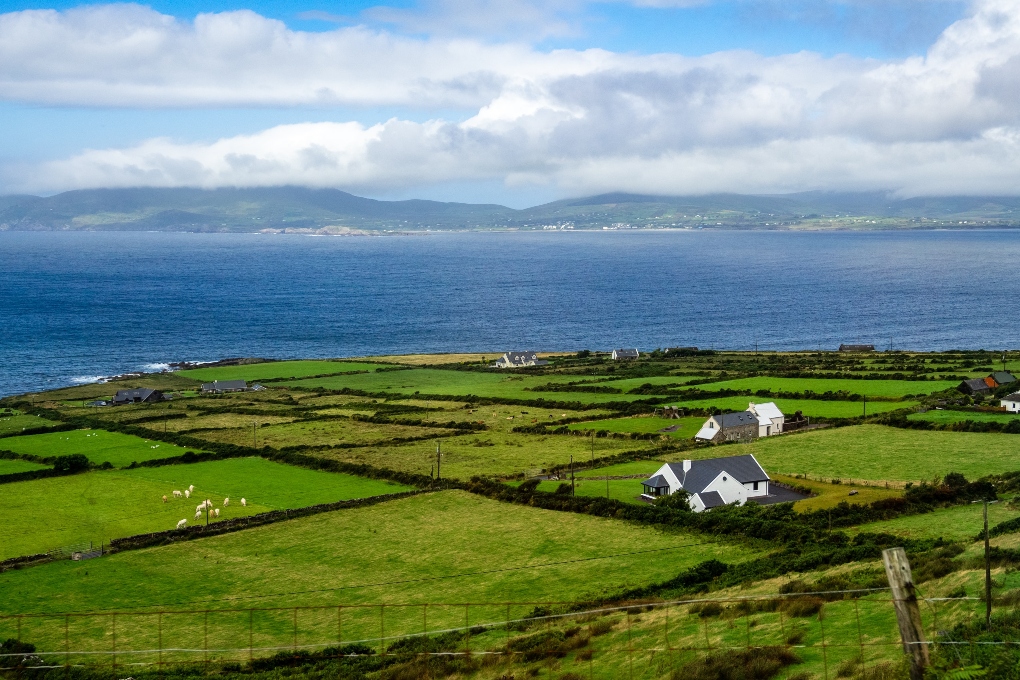 Most Unique Places to Stay in Southern Ireland
A Real Irish Castle
Yes, there are plenty of castles in Ireland you can stay overnight in! Many of them have an incredible history of being inhabited by royalty and have changed very little for centuries. Though you will still find every comfort and amenity you need in them!
There are a few great newer and ancient castle hotel stays in southern Ireland (including the Waterford Castle Hotel mentioned below) such as:
This is one of the most popular castle hotels in Ireland, and for good reason – it's absolutely spectacular! It's a unique stay for its elegantly decorated rooms, fine dining or traditional Irish cuisine, and the picturesque natural setting.
Ballyseede Castle is luxurious, but it's also great for families to give their children a magical experience. It's in a great location with plenty of activities nearby including touring the Ring of Kerry, having fun in the Aqua Dome, or going to the theater.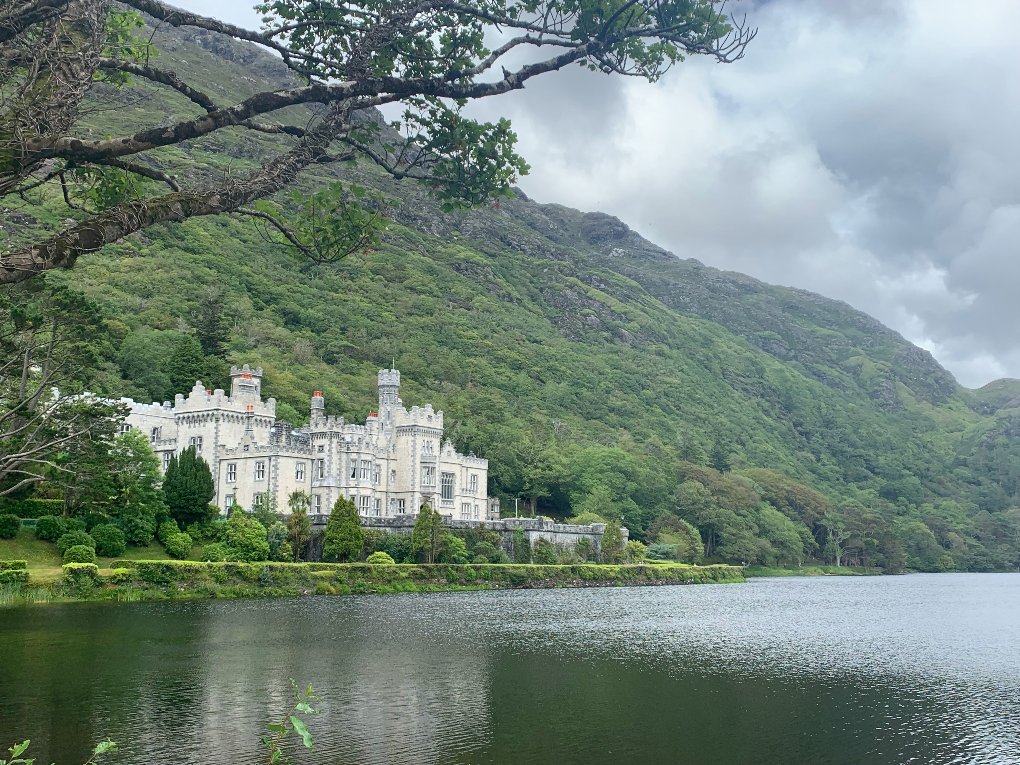 Wilton Castle Hotel – Co. Wexford
This is a fantastic stay for the price with an impressive castle and grounds alongside elegantly decorated rooms. Wilton Castle is located on the banks of the Boro River and is surrounded by open parkland and quiet wooded countryside.
The 13th-century castle is also home to the ghost of Harry Alcock. Guests have seen a few strange phenomena, but that's all part of the charm of staying at a castle hotel in Ireland!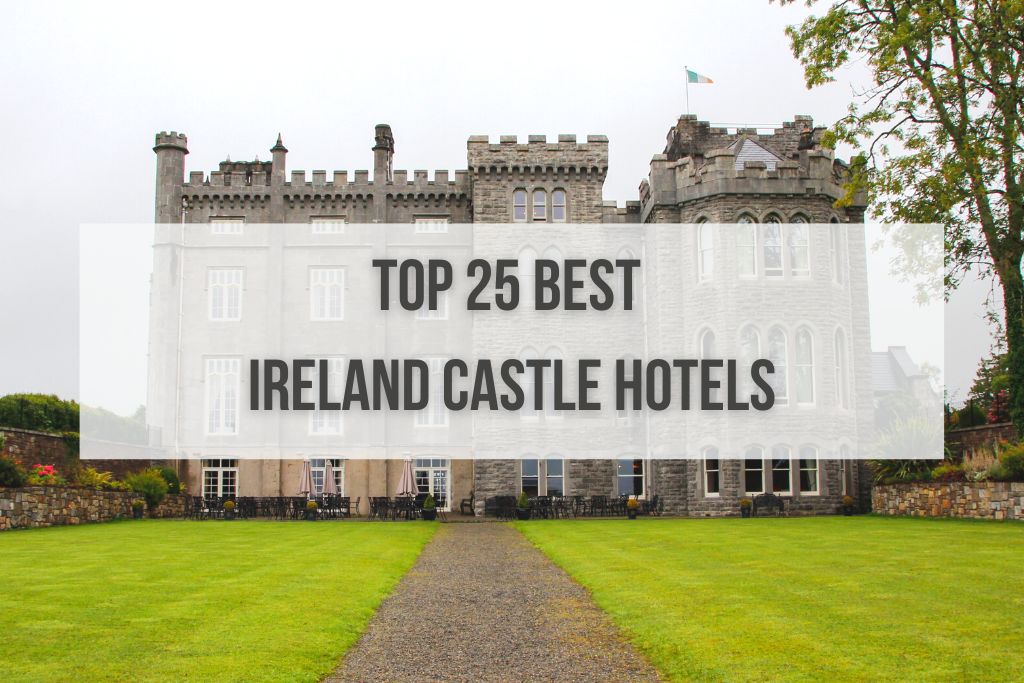 Best Places to Stay in Southern Ireland for Families
This is a quality, 4-star hotel in Tralee with a restaurant and a bar onsite. The rooms are clean and comfortable, and the staff is friendly. This stay is great for families as the property offers family rooms with bunk beds.
This lovely, luxury hotel and spa is a favorite for many visitors to the Ring of Kerry. The 2 onsite restaurants and bars are upscale and serve delicious Irish food. Plus, after a day of exploring you can use the babysitting services and get pampered with massages, aromatherapy, or hydrotherapy in the spa.
Situated in the Killarney National Park, you will have plenty of scenic trails and natural wonders right outside your door to keep the family engaged.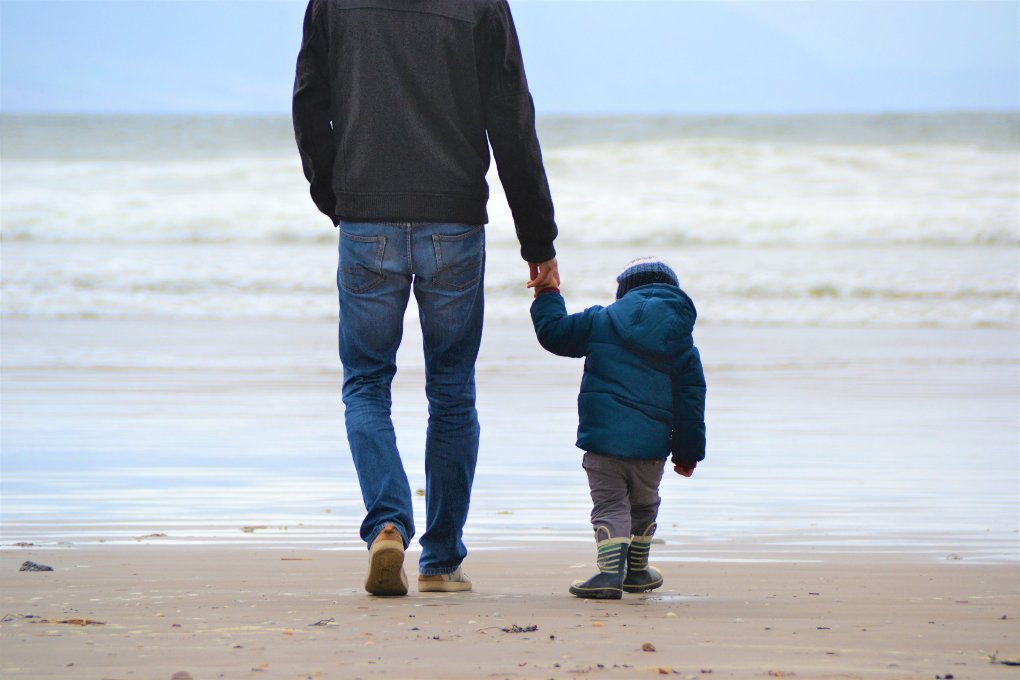 Best Places to Stay in Southern Ireland for Couples
This 4-star hotel is decently priced and has all the amenities you might need to be comfortable staying in Cork including a bar/restaurant on-site, breakfast available, and more. The location is great, situated right near the City Center and Victorian Quarter along the river to explore and enjoy date night!
The Sheen Falls Country Club is a gorgeous property that includes a spa, indoor pool, and tennis courts. Just one mile (1.6km) from Kenmare, guests love the location, cleanliness, and incredible details such as the complimentary welcome pack of a bottle of wine and a box of chocolates.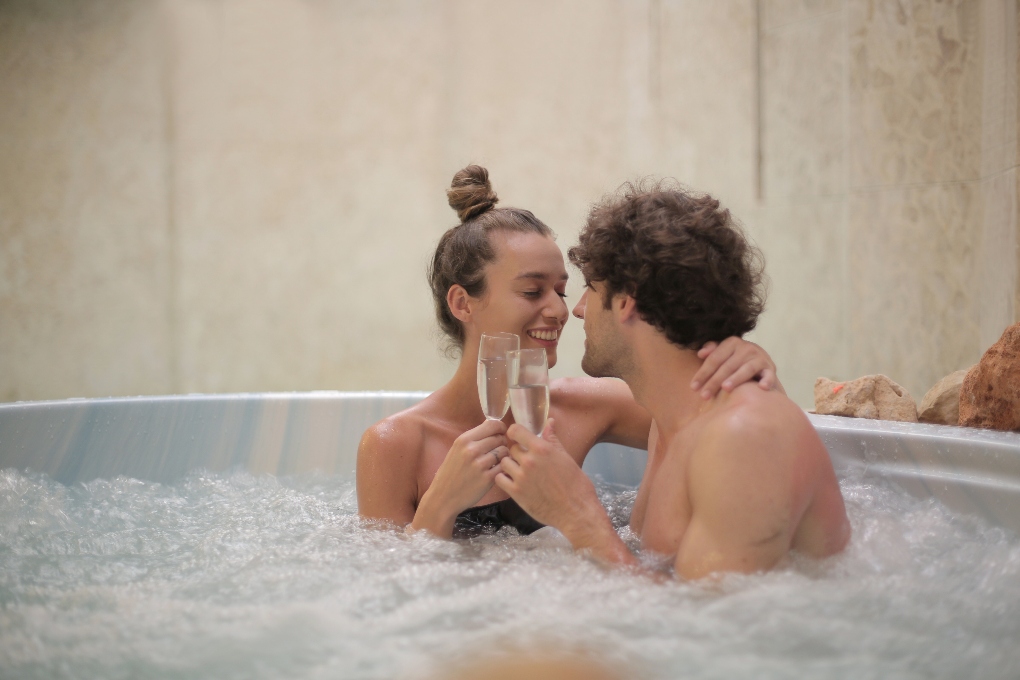 Top 10 Best Places to Stay in Southern Ireland
With so many wonderful things to do, towns to explore, and nature to explore it's hard to pick just one place to stay in southern Ireland.
If you have multiple days to explore the south of Ireland, I recommend spending 1-3 days in 2-3 of these cities (i.e. Killarney then Cork, or Dingle then Waterford) to enjoy the city and to take day trips to explore the wonderful surrounding areas.
Here are the top 10 best places to stay in southern Ireland by city and within a range of budgets.
1. Cork
Cork is one of the most beautiful places in all of Ireland. Cork is one of the biggest cities in Ireland with plenty to do in both the city and its lovely countryside. And while there are plenty of reasons to visit Cork, here are just a few of my favorites.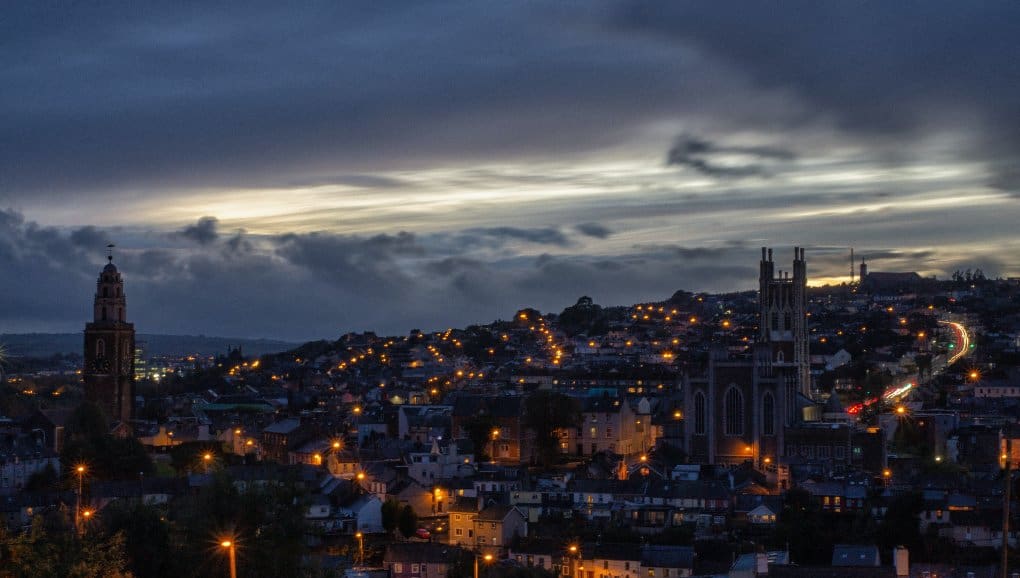 For starters, Cork is home to some of the best places to stay in southern Ireland. From cozy bed-and-breakfasts to luxurious hotels, there's something for every traveler.
For history buffs, there are plenty of museums and art galleries to explore. Nature lovers can enjoy the numerous parks and gardens, as well as the nearby Killarney National Park. And foodies will find no shortage of restaurants and cafes serving up traditional Irish fare.
Cork is also home to some of Ireland's most popular tourist attractions. Chief among them is Blarney Castle, which is best known for its legendary "Blarney Stone." Visitors can kiss the stone to gain the "gift of eloquence and persuasiveness".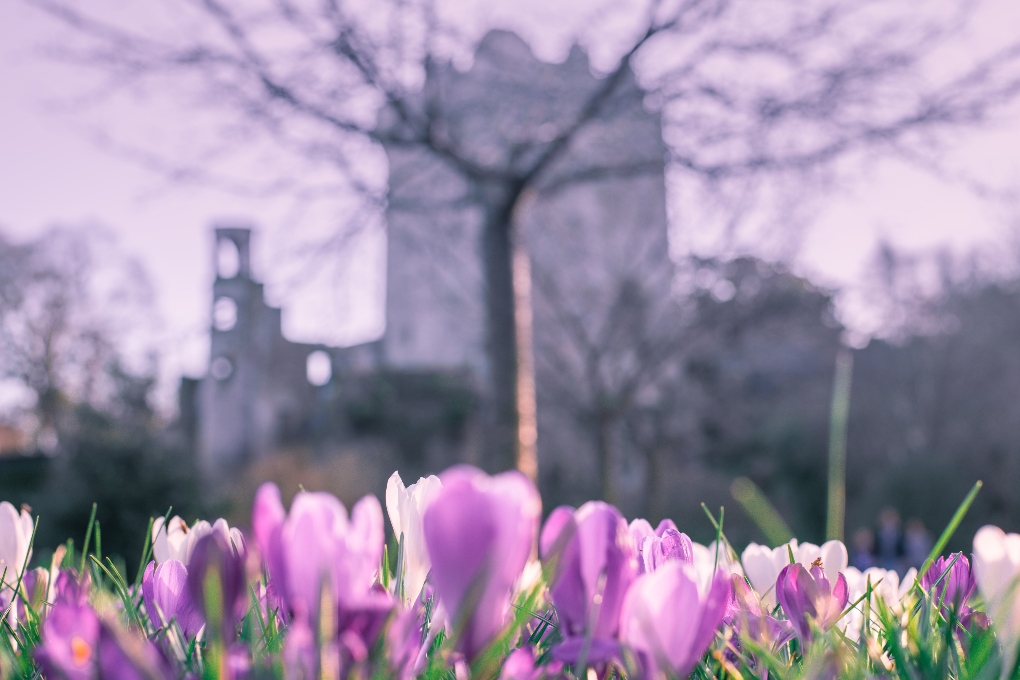 Top Places to Stay in Cork:
BUDGET: Bru Bar & Hostel
This is where I stayed during my first solo trip to Cork (actually my first solo trip EVER too!), and I liked it a lot! The facilities were clean, the location was within perfect walking distance to everywhere I wanted to go, and I loved the bar downstairs for meeting other travelers.
⭐ MID-RANGE: Maldron Hotel South Mall Cork City
This 4-star hotel is decently priced and has all the amenities you might need to be comfortable staying in Cork including a bar/restaurant on-site, breakfast available, a business center, and more. The location is great, situated right near the City Center and Victorian Quarter along the river.
LUXURY: Hayfield Manor
A gorgeous luxury hotel with two restaurants located just outside the City Center. There is a pool, gym, breakfast, spa, and sauna center. The rooms are beautifully designed and the staff is attentive and friendly.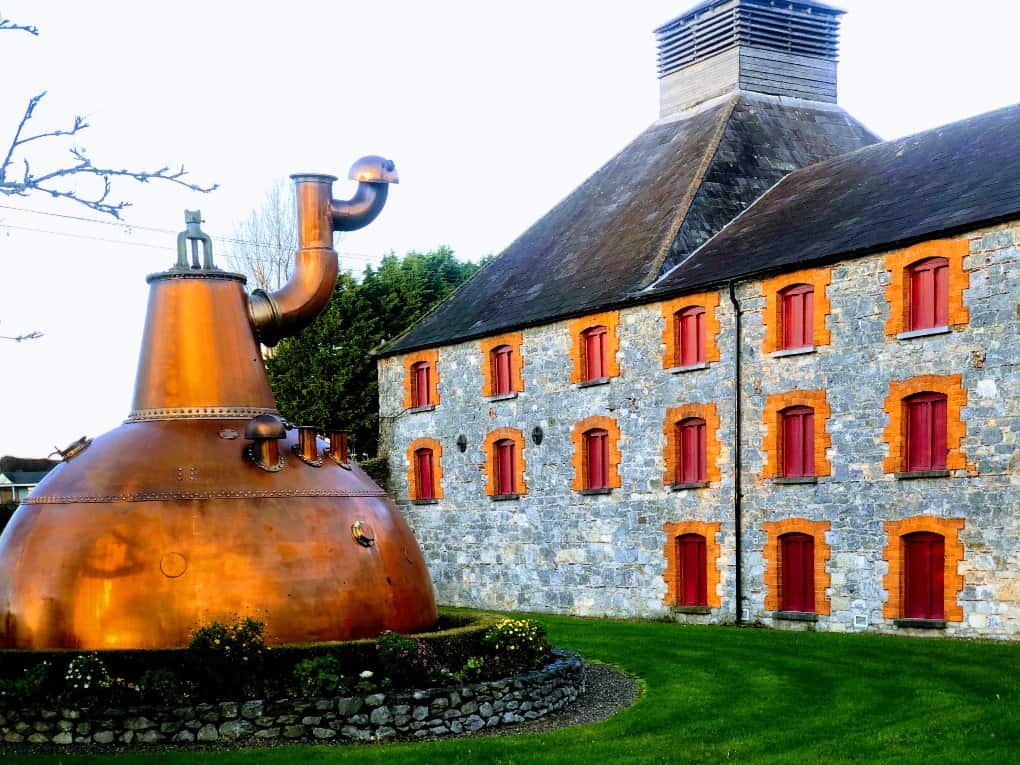 Best Things to Do in Cork:
2. Killarney
If you're looking for a beautiful, historic town to visit and stay in on your trip to southern Ireland, look no further than the town of Killarney. Situated on the edge of the Ring of Kerry, it's one of the best areas to offer visitors stunning views of rugged mountains and pristine lakes.
The Ring of Kerry is a 170km-long circular route that runs through the counties of Kerry and Cork and is one of the most popular things to do when visiting Ireland. The route winds its way through dramatic mountain passes, along the beautiful coastline, and past ancient castles and monasteries.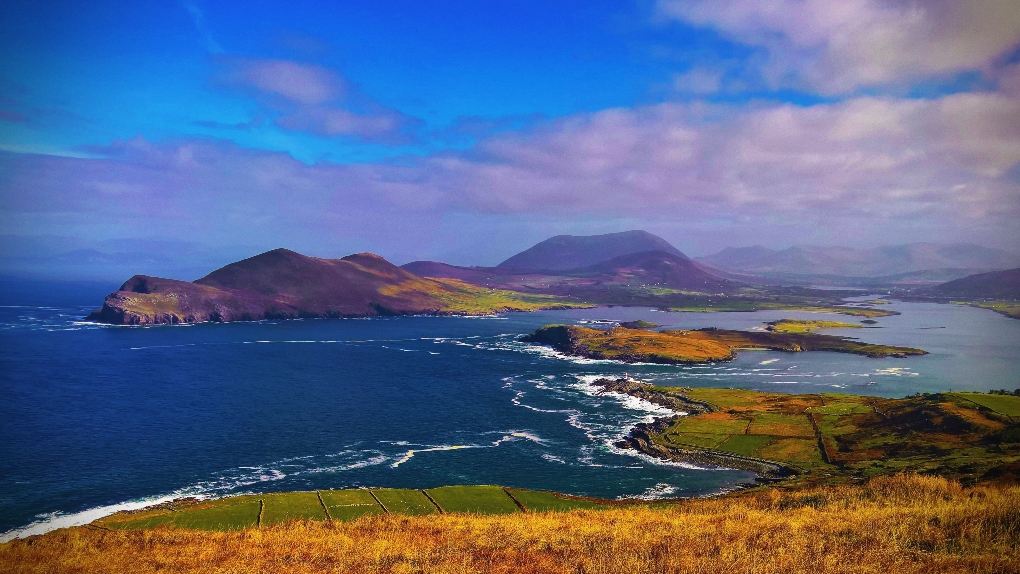 You can take a tour of the Ring of Kerry from Killarney, or explore on your own by renting a car. There are incredible hikes through sites such as the Gap of Dunloe and Killarney National Park, or with a tour, you can stop directly at some of the more popular sites and viewpoints.
Staying in Killarney as a base is fantastic because it is also home to a number of interesting shops and restaurants. And if you're looking for a great place to stay in southern Ireland, there are plenty of options in Killarney, from budget-friendly 3-star hotels to luxurious resorts.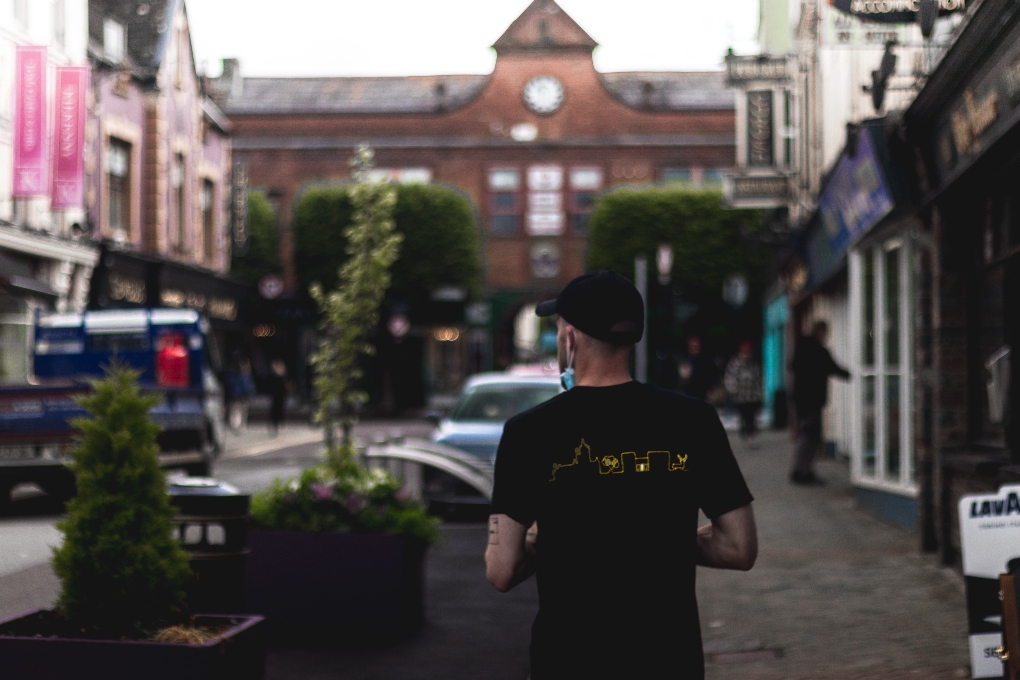 Top Places to Stay in Killarney:
BUDGET: The Black Sheep Hostel
This adorable hostel has apartments, private rooms, and shared dorms as options. It boasts some of the best coffee in Killarney and is just a one-minute walk from Killarney National Park and a one-minute walk from Killarney town center.
⭐ MID-RANGE: The International Hotel Killarney
The International is a fantastic hotel situated in the city of Killarney in a very walkable and convenient location for those wishing to spend time exploring the town. The highlights of this hotel include 2 coffee shops/cafes, a bar/lounge, and a terrace.
LUXURY: Muckross Park Hotel & Spa
This lovely, luxury hotel and spa is a favorite for many visitors to the Ring of Kerry. The 2 onsite restaurants and bars are upscale and serve delicious Irish food. Plus, after a day of exploring you can come back to be pampered with massages, aromatherapy, or hydrotherapy in the spa.
Also situated in the Killarney National Park, you will have plenty of scenic trails and natural wonders right outside your door.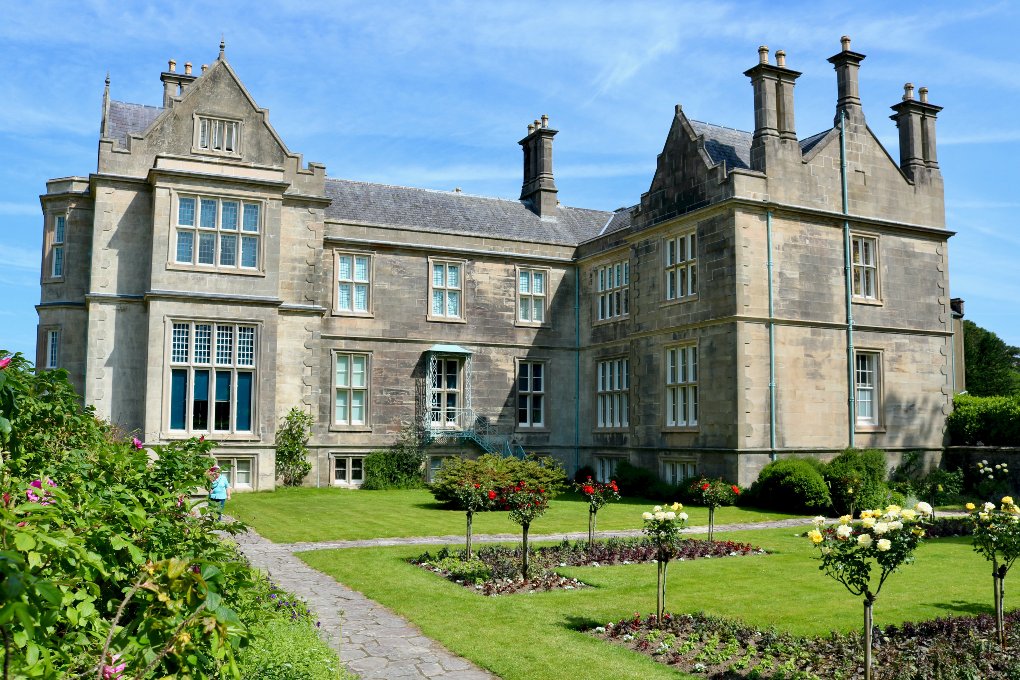 Best Things to Do in Killarney:
3. Dingle
Dingle is a small town in southern Ireland that is known for its picturesque setting and friendly atmosphere along the Wild Atlantic Way. Nestled between mountains and the sea, Dingle offers visitors a chance to experience the best of both worlds.
The town is also home to a number of traditional pubs and shops, as well as a lively music scene. In addition, the people of Dingle are welcoming and hospitable, making it an ideal place to visit.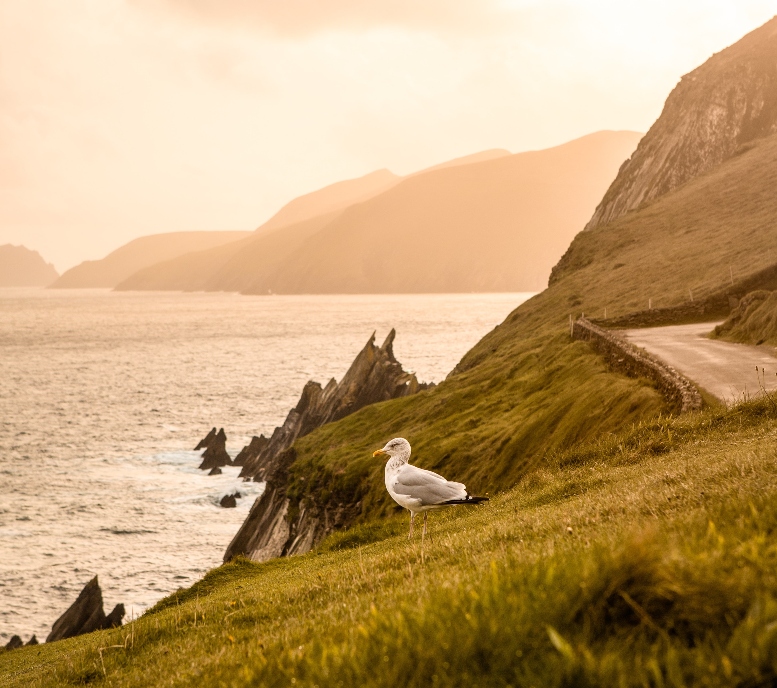 The Dingle Peninsula is one of the most popular parts of southwest Ireland to explore for its gorgeous beaches and stunning scenery. There is so much to do in and around Dingle, staying here provides an excellent base for exploring this gorgeous part of southern Ireland.
Top Places to Stay in Dingle:
BUDGET: Hillgrove Guesthouse
A hostel with both private rooms and dorms in an incredible location. Located in Dingle Town, it's just a three-minute walk from the town center, directly across the road from The Dingle Brewing Company, and at the foot of the scenic 'Conor Pass'.
⭐ MID-RANGE: Seaview Heights
This adorable B&B has a delicious option for a cooked-to-order breakfast each morning. It's within walking distance of shops, restaurants, and the waterfront.
LUXURY: Dingle Skellig Hotel & Peninsula Spa
One of the few places to stay in Dingle with a full-service spa, there are a few more amenities with this option including a fitness center, free children's club, restaurant, and bar.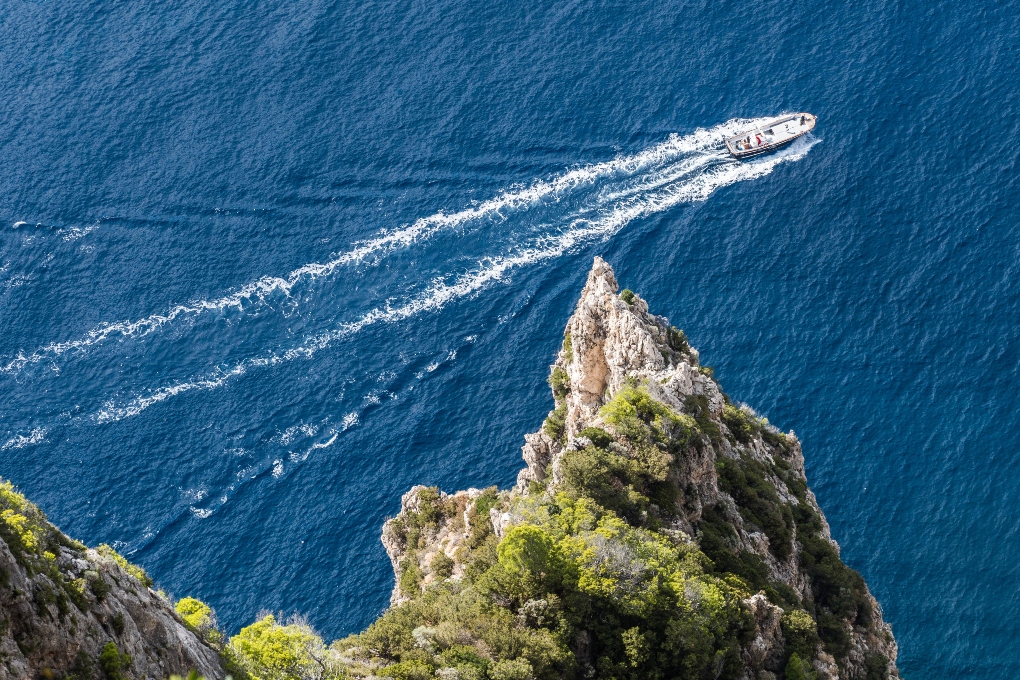 Best Things to Do in Dingle:
4. Kenmare
Kenmare is a small town located in southern Ireland, and it's often referred to as one of the nicest towns in the country. It's known for being "the jewel in the Ring of Kerry."
Situated on the shores of Kenmare Bay, the town is surrounded by stunning scenery, including the nearby MacGillycuddy's Reeks mountain range. Kenmare is also home to a number of excellent restaurants, cafes, and pubs, as well as a variety of shops and businesses.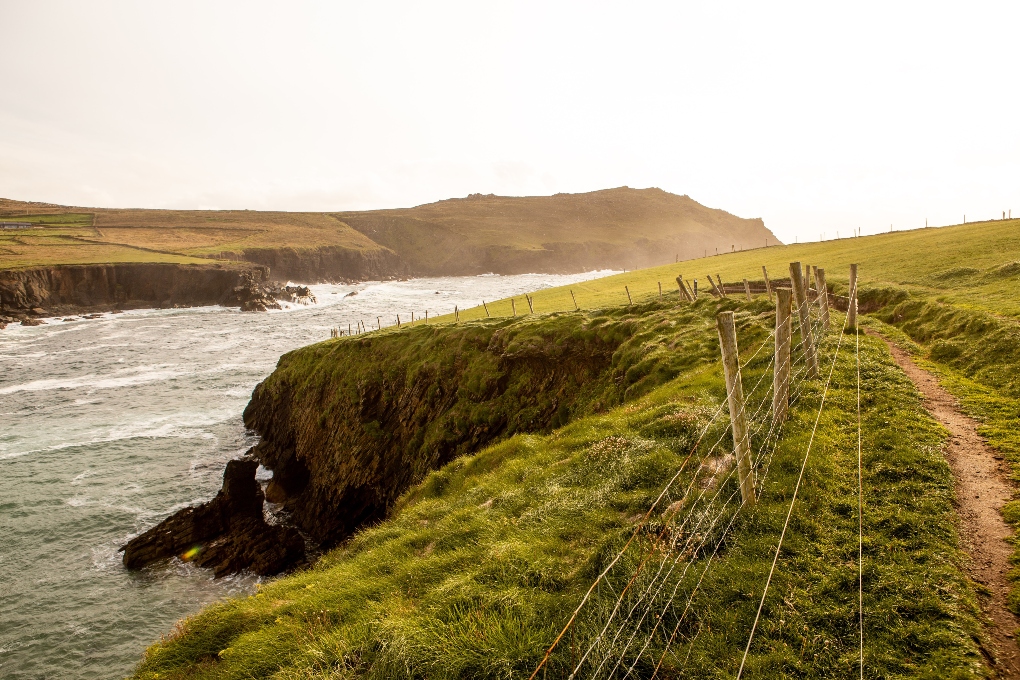 The town's location also makes it a great base for exploring southern Ireland. Its pubs and vibrantly colored, characterful buildings make it a fantastic town to visit. With its beautiful setting and friendly atmosphere, Kenmare is definitely one of the best places to stay in southern Ireland.
For my full guide on staying in Kenmare, Ireland, and the best things to do, click below: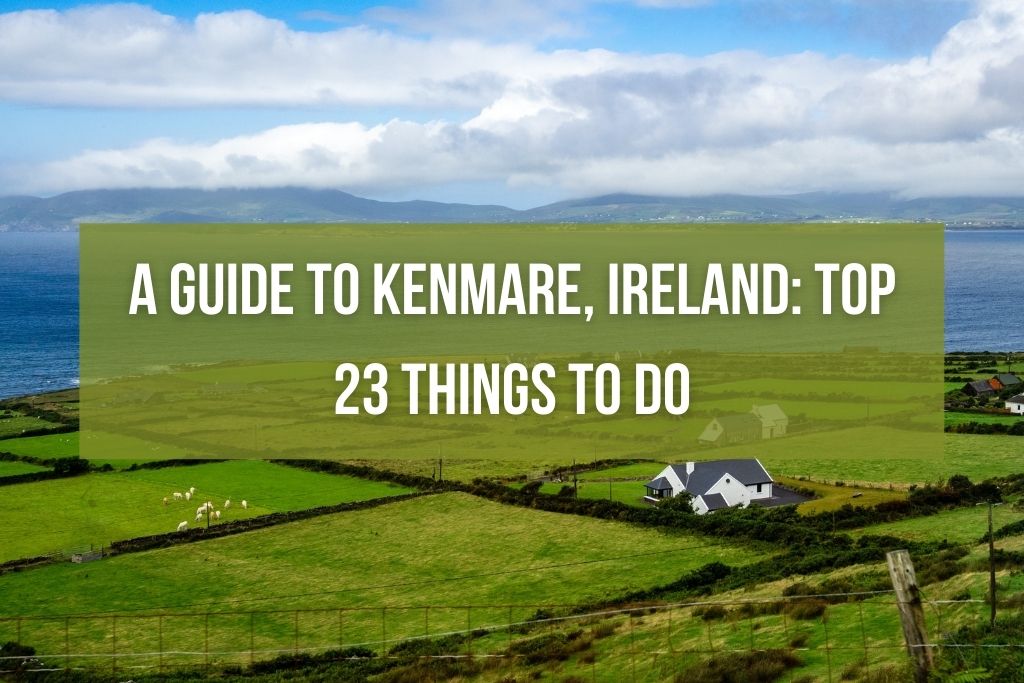 Top Places to Stay in Kenmare:
BUDGET: The Kenmare Bay Hotel & Leisure Resort
This affordable hotel is a 5-minute walk from the heart of Kenmare. It offers a leisure center with a pool, gym and hot tub, a restaurant, and free parking.
⭐ MID-RANGE: Brooke Lane Hotel
For a more traditional hotel stay, check out the Brook Lane Hotel. The rooms are spotless and the staff is incredibly friendly, plus gourmet Irish and international food is available at the onsite restaurant. This hotel is just one mile from the incredible Kenmare Golf Club.
LUXURY: Sheen Falls Lodge
The Sheen Falls Country Club is a gorgeous property that includes a spa, indoor pool, and tennis courts. Just one mile (1.6km) from Kenmare, guests love the location, cleanliness, and incredible details in the beautiful rooms such as the complimentary welcome pack of a bottle of wine and a box of chocolates.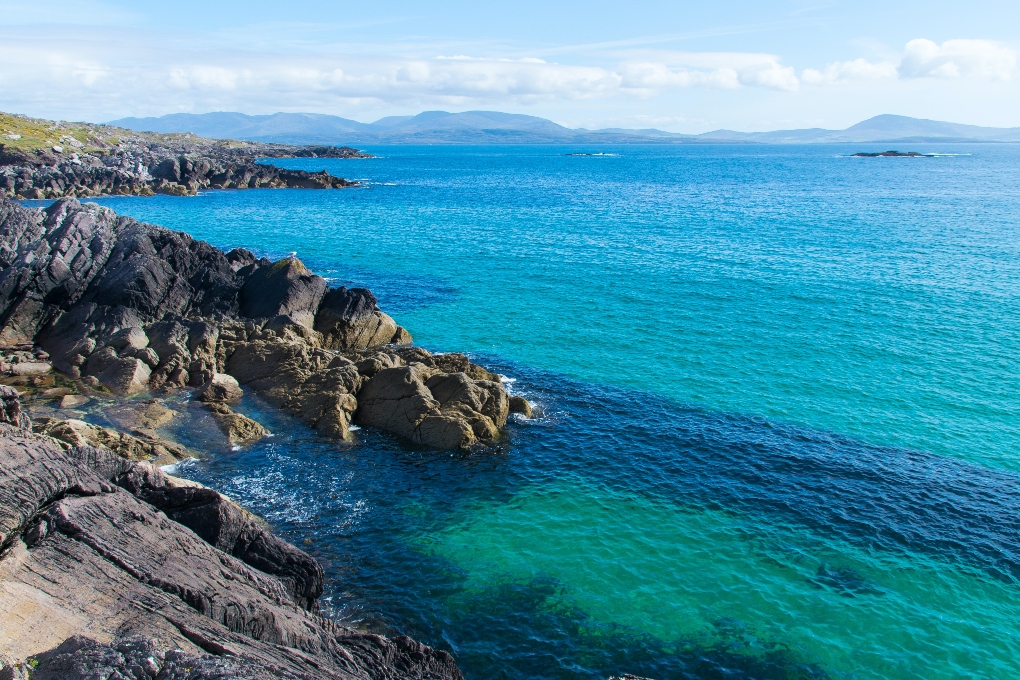 Best Things to Do in Kenmare:
5. Cobh
Cobh is one of the nicest towns and places to stay in southern Ireland for a number of reasons. First, it's located in an area that is renowned for its natural beauty. The town is situated on the banks of the River Lee, and there are stunning panoramic views to be enjoyed from anywhere in the town.
In addition, Cobh has a rich history and heritage, which is reflected in its architecture and museums. Cobh is probably best known for being the 'last port of call' to the Titanic and has a fascinating museum about it.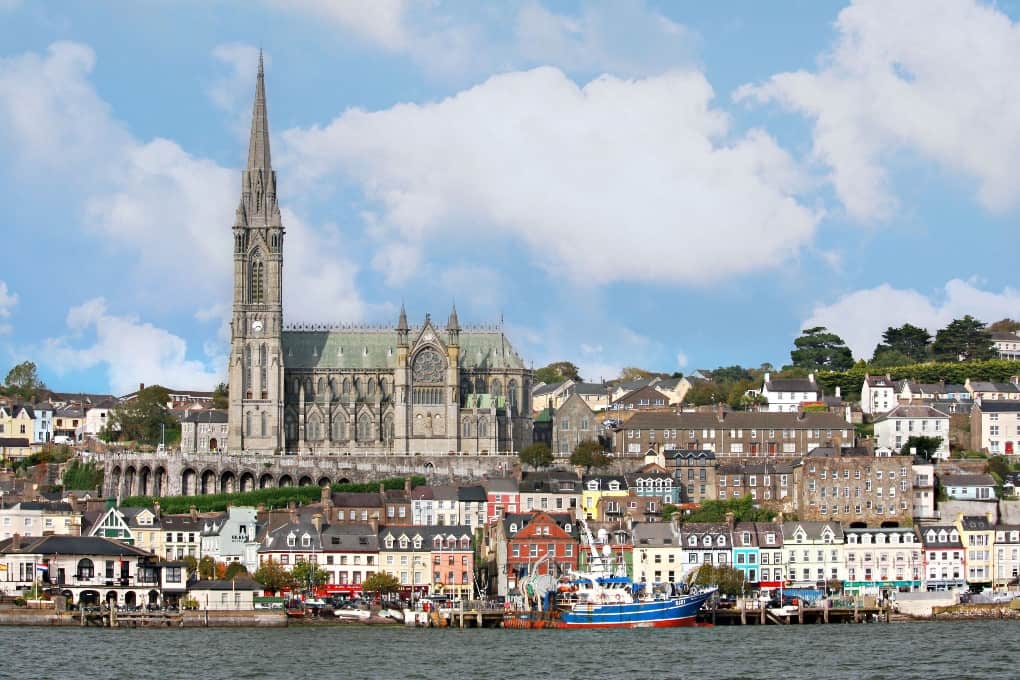 There are also plenty of activities and attractions to keep visitors entertained, including walked tours, boat trips, and golf. And finally, the people of Cobh are incredibly friendly and welcoming, making it a great place to visit (and stay)!
Top Places to Stay in Cobh:
BUDGET: Robin Hill House
A 4-star beach B&B with a restaurant onsite that is still fairly affordable, the Robin Hill House is a great budget stay in Cobh. There are even spa services offered as well – this accommodation is a steal and books up fast!
⭐ MID-RANGE: WatersEdge Hotel
With a location right on the water and within walking distance to all the major attractions, this is the perfect place to stay in Cobh! The Jacob's Ladder restaurant is special to this stay and serves modern food using fresh local ingredients. Plus, the bar has an extensive range of drinks and a balcony overlooking the bay.
LUXURY: Knockeven House
This 5-star property has spacious rooms that are individually decorated and feature en suite bathroom facilities. The Irish breakfast is exceptional and it's set in peaceful surroundings close to the center of Cobh.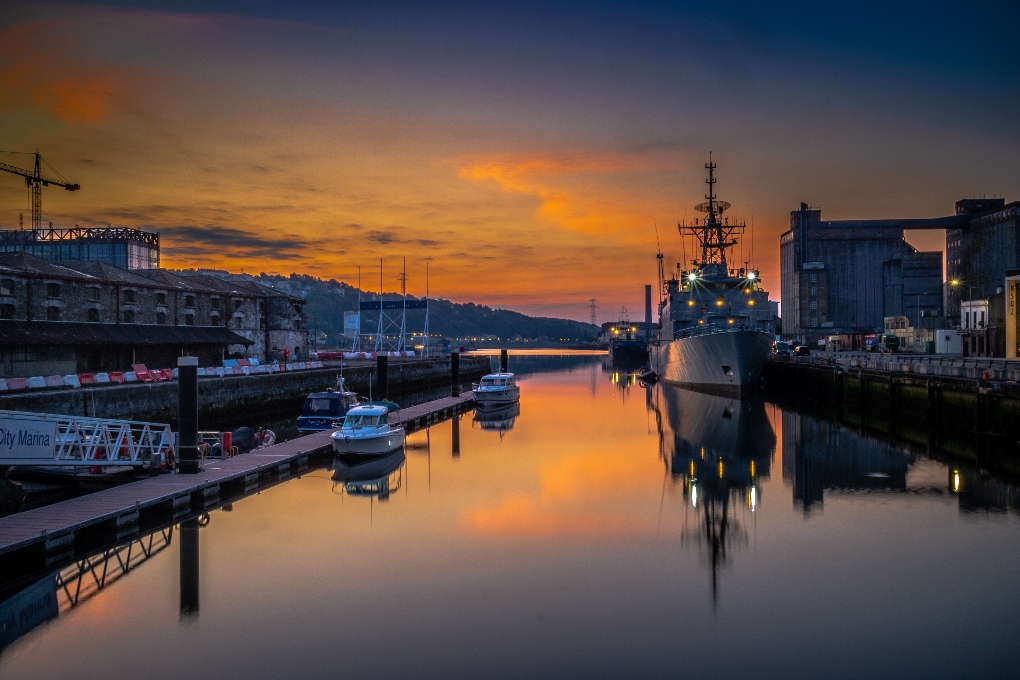 Best Things to Do in Cobh:
6. Kinsale
Kinsale is one of the nicest towns and best places to stay in southern Ireland for a number of reasons. First, it's situated on the water, so there are plenty of opportunities to enjoy stunning ocean views.
Second, the town is full of historic buildings and charming narrow streets, making it a great place to wander and explore. Third, there are lots of great shops and restaurants in Kinsale, so you'll never find yourself bored or without something to do.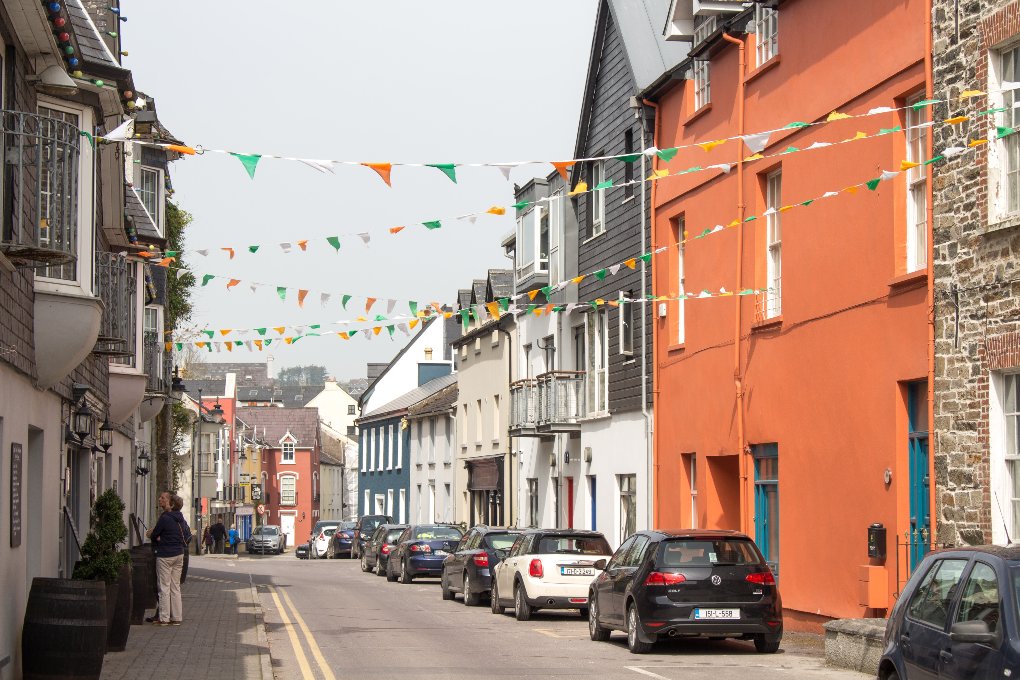 And finally, the people of Kinsale are incredibly friendly and welcoming, making it a great place to relax and enjoy your holiday. So if you're looking for a nice less-touristic Irish town to visit, at a slightly slower pace be sure to put Kinsale at the top of your list!
Top Places to Stay in Kinsale:
BUDGET: The K Kinsale
For a lovely, standard place to stay in southern Ireland, the K Kinsale is a great option. This boutique guest house is just a 2-minute walk from local restaurants and shops.
⭐ MID-RANGE: Actons Hotel
A 4-star, waterfront hotel in Kinsale with an indoor pool and a bar/lounge. Plus, spa services and a breakfast buffet make this affordable stay a lovely option.
LUXURY: The Trident Hotel
The Trident is also a bayfront hotel with exceptional service and location. The Wharf Tavern & Terrace onsite bar specializes in seafood and has delicious dining options.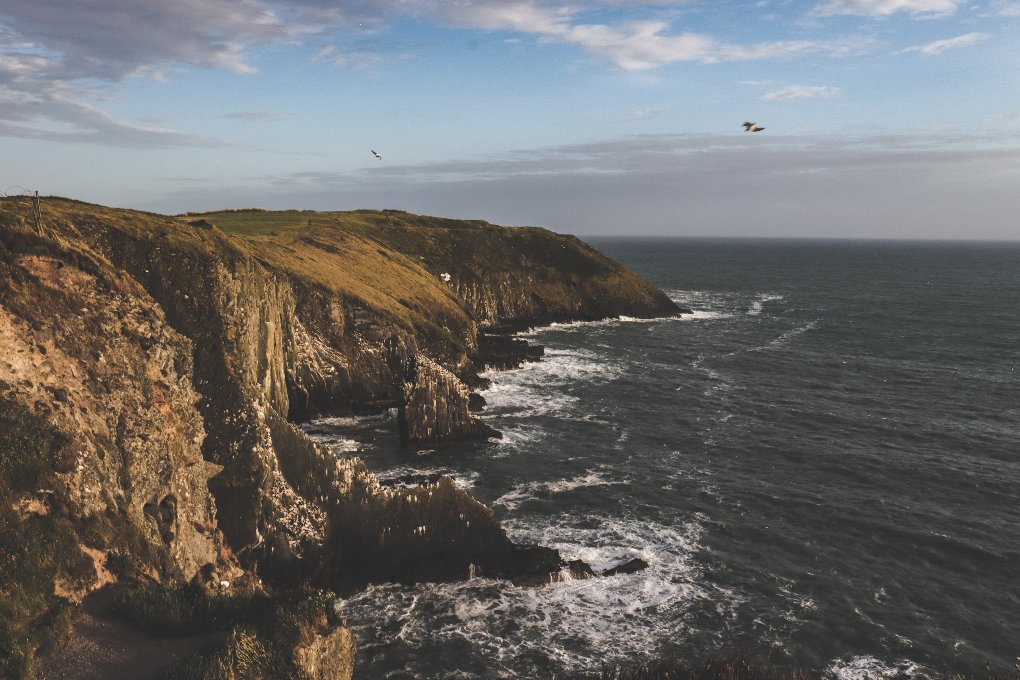 Best Things to Do in Kinsale:
Take the Old Head of Kinsale loop walk
Wander along one of the many nearby beaches
Try some locally caught seafood
Walk around the colorful streets and do some shopping
7. Clonakilty / Inchydoney Beach
Clonakilty is a beautiful town located in southern Ireland. This town has a lot to offer its visitors including the popular Inchydoney Beach. This beach is definitely worth visiting as it offers stunning views of the ocean.
The town of Clonakilty is also home to many restaurants and cafes, so you can definitely find something to eat that you will enjoy. There are also plenty of shops to visit if you want to find some souvenirs to take home with you. Overall, Clonakilty is definitely a town worth visiting and staying in while visiting Ireland.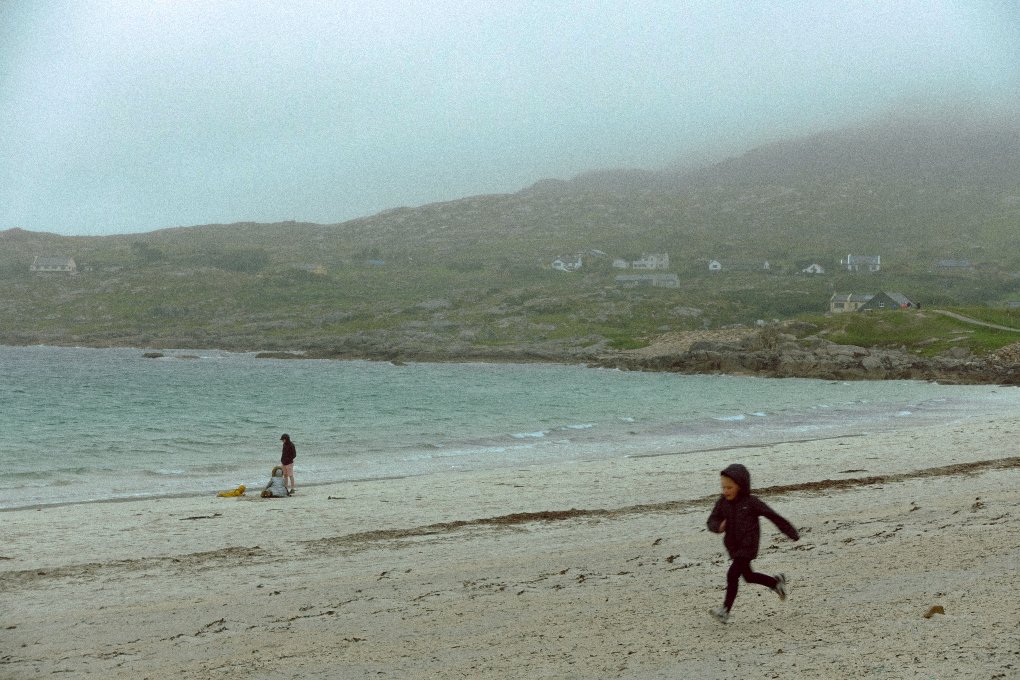 Top Places to Stay in Clonakilty:
BUDGET: Fernhill House Hotel & Gardens
The most affordable option in Clonakilty is a 4-star option with excellent reviews! It's a bit further from the beach, in the northern part of Clonakilty, but still a great location. The hotel features a restaurant and bar plus free breakfast.
⭐ MID-RANGE: Dunmore House Hotel
Honestly, you can't go wrong with where to stay in Clonakilty – they are all fantastic options! The Dunmore House is a beachfront hotel with a 9-hole golf course and delicious restaurant. This upscale hotel also features a bar/lounge, a snack bar/deli, a terrace, and exceptionally helpful and welcoming staff.
LUXURY: Inchydoney Island Lodge & Spa
Located on the beach, this luxury accommodation has 2 high-quality restaurants and a full-service spa including a sauna, steam room, massage/treatment rooms, and an indoor pool. The location is incredible, and you will be treated to the option of sea-view rooms.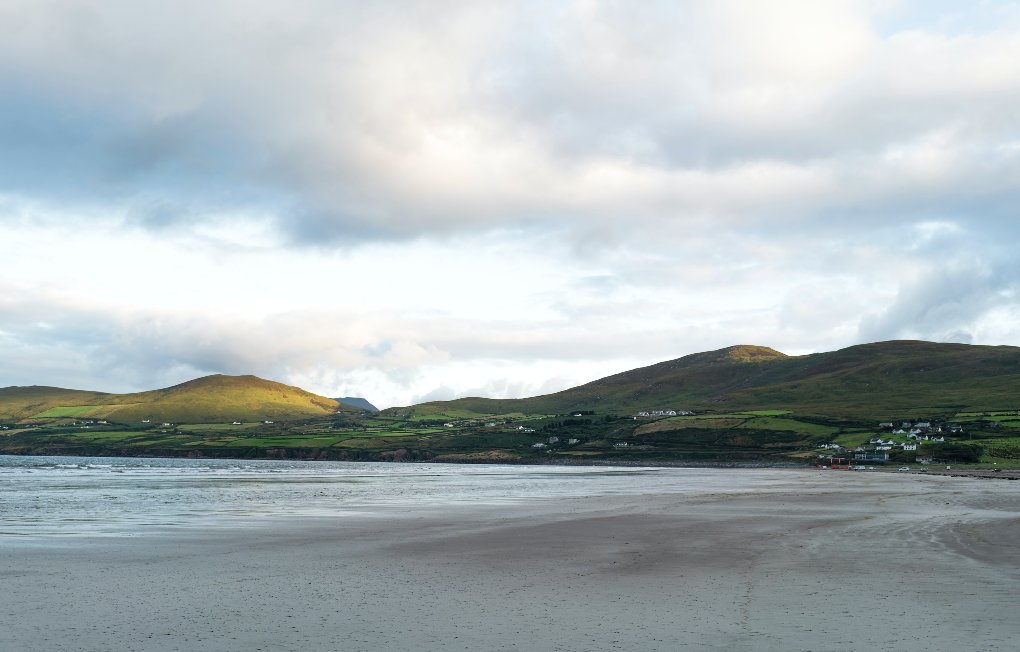 Best Things to Do in Clonakilty:
Stroll along or swim at Inchydoney Beach
Catch a live music session at the famous DeBarras Folk Club
Visit the Clonakilty Distillery
8. Tralee
Tralee is a small town in County Kerry, Ireland. It's a great place for one-night stays during a road trip around the Emerald Isle. Enjoy the central location for exploring the surrounding area, plus Tralee has a lot to offer in terms of activities and attractions.
The town is located on the edge of the stunning Kerry Mountains and is home to a number of hiking and cycling trails. There are also plenty of pubs and restaurants to enjoy, as well as a lively nightlife scene. If you're looking for somewhere to relax and soak up the Irish atmosphere, then Tralee is definitely a great place in southern Ireland for you to stay.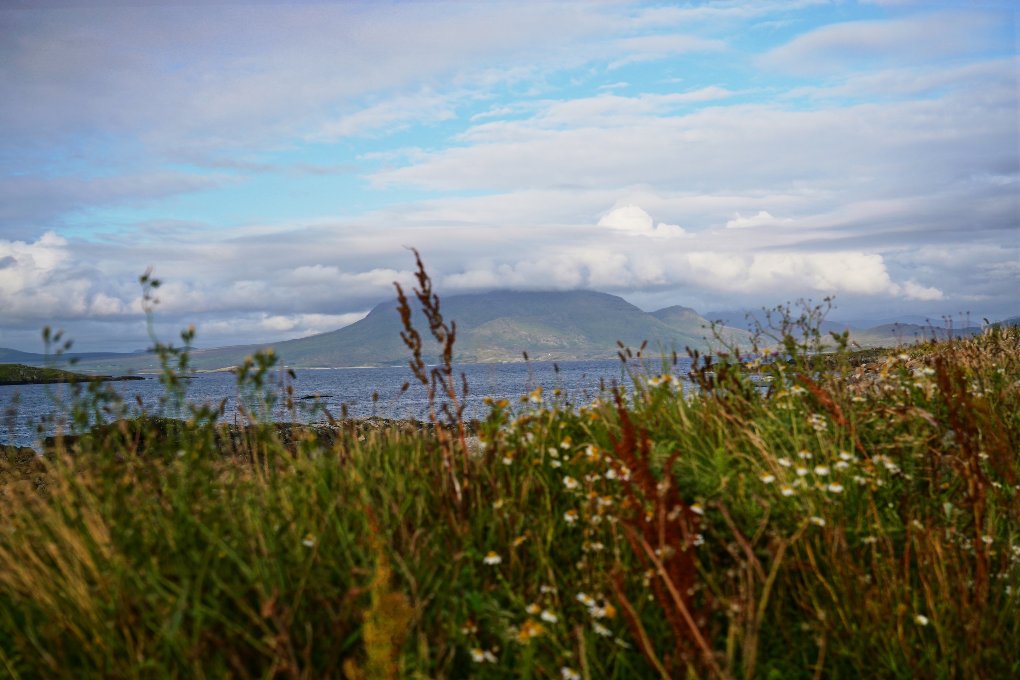 Top Places to Stay in Tralee:
BUDGET: Castle Hostel
For those on a tight budget, this hostel has dorm rooms available starting at just €20 per night. It's located in the heart of Tralee's town center with a lovely owner.
⭐ MID-RANGE: The Ashe Hotel
This is a quality, 4-star hotel in Tralee with a restaurant and bar onsite. The rooms are clean, and comfortable, and the staff is friendly. This stay is great for families as the property offers family rooms with bunk beds.
LUXURY: The Manor West Hotel & Leisure Club
A great place to stay in southern Ireland, the Manor West Hotel is a 4-star hotel in Tralee with 2 restaurants and a leisure club that includes an indoor pool. The 2 restaurants are a bistro that specializes in international cuisine and the Walnut Room, a fine-dining restaurant.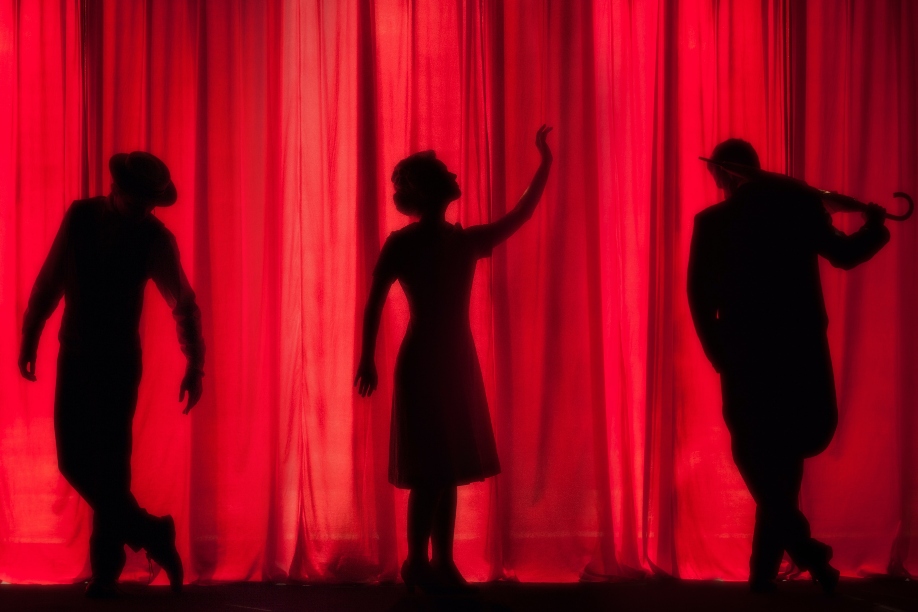 Best Things to Do in Tralee:
9. Waterford
Waterford is a small town located in the southeast of Ireland. It's a popular tourist destination because it's not too far from Dublin, has a lot of interesting history, and a surprising amount to do and see!
The town is located on the River Suir and is famous for its crystal glassware industry. Waterford is also home to several fascinating museums.
If you're looking for things to do, you can visit the Waterford Crystal Factory, take a boat tour of the river, or go hiking in the nearby hills. There are also plenty of pubs and restaurants to enjoy in the evening. Overall, Waterford is a great place to visit if you're interested in Irish history and culture, and a fantastic place to stay in southern Ireland.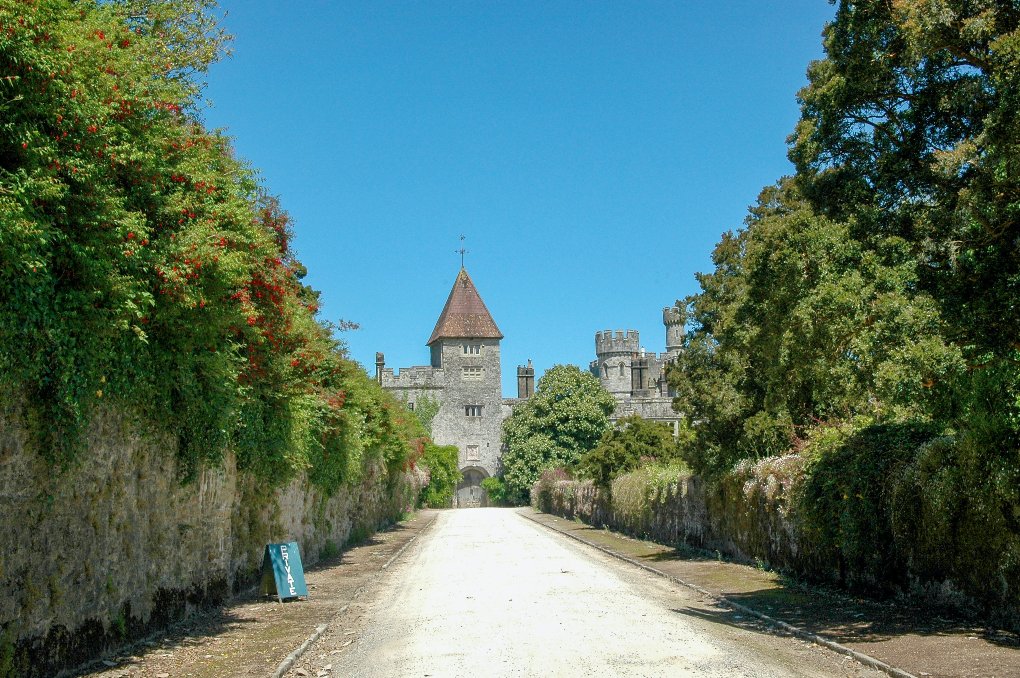 Top Places to Stay in Waterford:
BUDGET: Fitzwilton Hotel
A fun place to stay, its Chez Ks restaurant specializes in fresh international cuisine, and the bar is a great place to relax after a day of exploring. It's a great quality stay for an affordable price.
⭐ MID-RANGE: The Granville Hotel
This 4-star hotel is a great choice for a stay in southern Ireland. You can unwind with a drink at the bar, and the restaurant is the perfect spot to grab a delicious bite to eat. The helpful staff and fantastic location are some of the best parts of this hotel.
LUXURY: Waterford Castle Hotel
The Waterford Castle Hotel is unique not only because it's a castle, but because it's located on an island in the River Suir (King's Channel) – you'll even have to arrive at the property by boat. Plus, the rooms still have that old-style castle charm and there's a fantastic golf course.
The spacious rooms, rustic castle exterior, and gardens are beautiful. The place is like a fairytale, and the staff will treat you like royalty.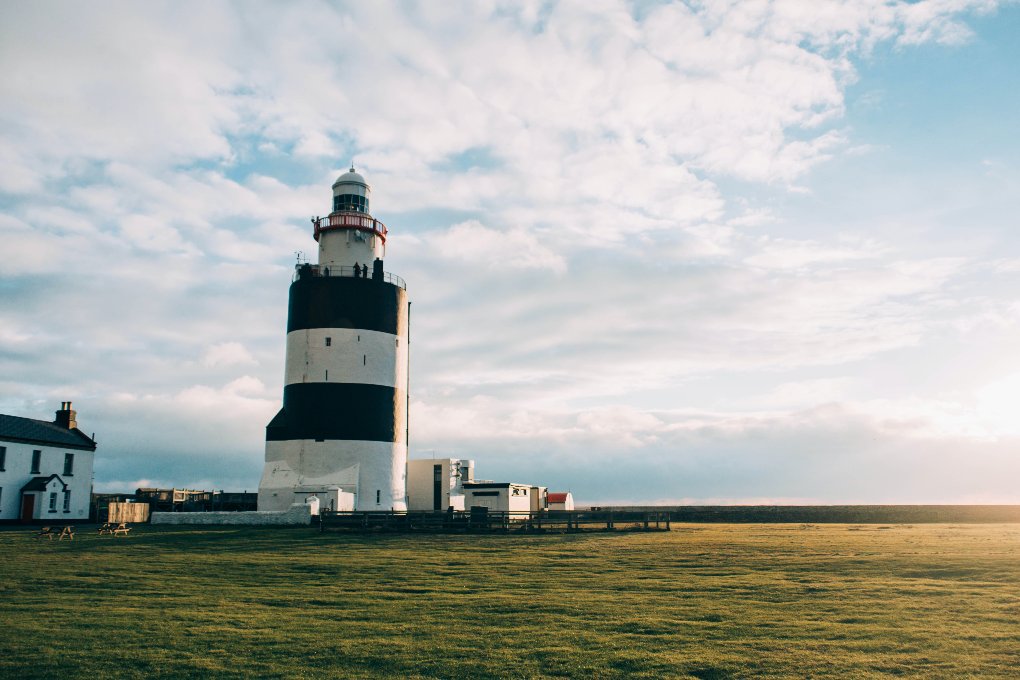 Best Things to Do in Waterford:
10. Wexford
Wexford is a charming town in the southeast of Ireland that is often overlooked by visitors to the country. However, those who take the time to explore Wexford will find a friendly community, beautiful scenery, and plenty of things to see and do.
The town is located near some of Ireland's best attractions such as the impressive Johnstown Castle and great hikes and walks with spectacular views, making it an ideal base for exploring the region.
In addition, Wexford has a number of great restaurants, cafes, and pubs, as well as a lively nightlife scene. Whether you're looking for a quiet retreat or a lively base for exploring the region, Wexford is sure to have something for everyone and is a lovely place to stay in southern Ireland.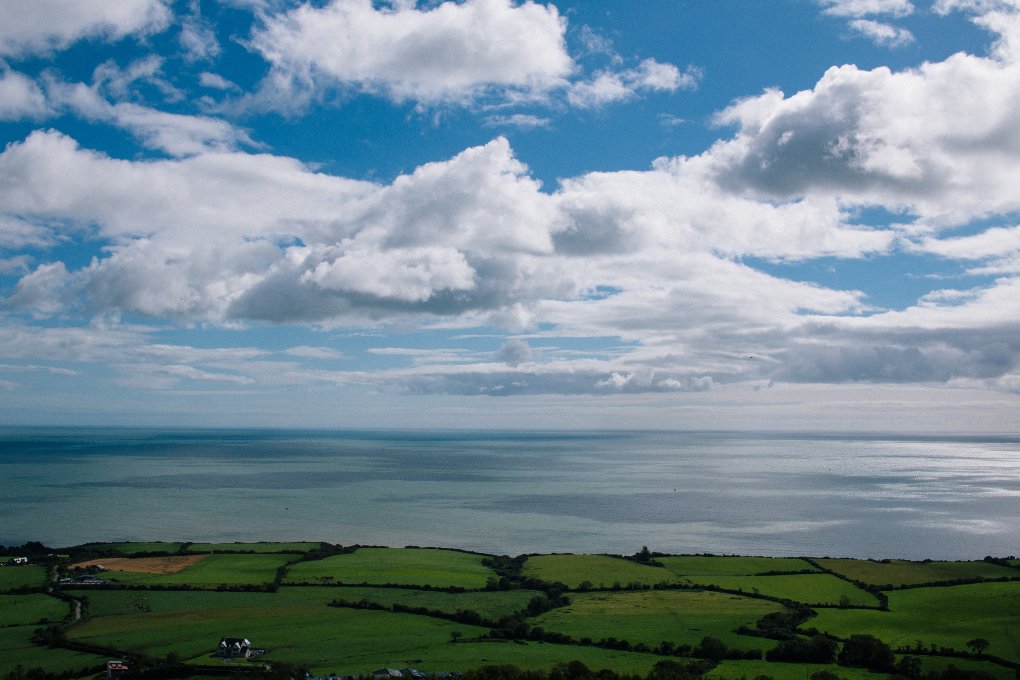 Top Places to Stay in Wexford:
BUDGET: Whitford House Hotel
While the pricing of hotels in Wexford is all pretty comparable, this stay often has some more budget-friendly rooms available. With great reviews, a full-service spa (including deep-tissue massages, aromatherapy, and mani/pedis), and 2 fantastic restaurants onsite, this is a fantastic place to stay in southern Ireland.
⭐ MID-RANGE: Talbot Hotel Wexford
This upscale hotel is in a perfect location for both the waterfront and access to the best things to do in town. It also has restaurant and spa services available.
LUXURY: Clayton Whites Hotel
This lovely hotel has a spa to indulge in massages, body wraps, or facials. Delicious regional cuisine is served at The Terrace Restaurant and fellow travelers love the helpful staff and filling breakfast.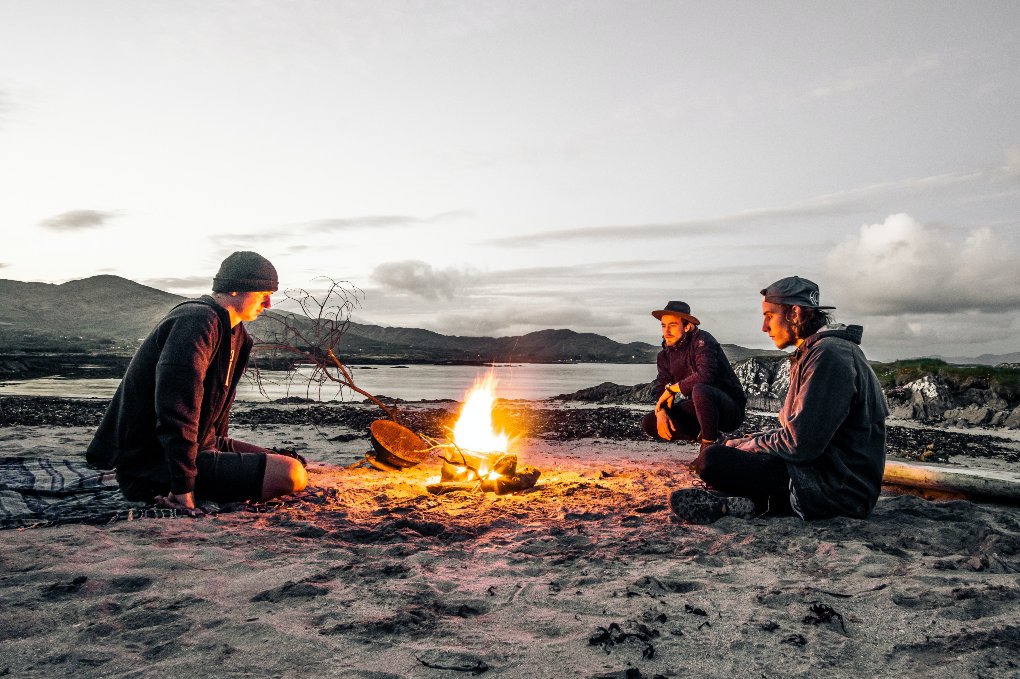 Best Things to Do in Wexford:
Visit the Saltee Islands
Climb Forth Mountain
Explore Dollar Bay and the many beautiful beaches
Stop by the Irish National Heritage Park
So, if you're looking for a little Irish luck (or just some gorgeous countryside and amazing hotels), be sure to check out one of these best places to stay in southern Ireland. And when you're not enjoying the lovely views, make sure to explore some of the best cities in Ireland – Killarney, Cork, Kenmare, and Waterford all have plenty to offer visitors.
Top 10 Places To Visit In Southern Ireland Before You Leave For Mars!
Disclosure: As an Amazon Associate and an Affiliate of other programmes, I earn from qualifying purchases. This page may contain affiliate links, which means I may receive a commission if you click a link and purchase something that I have recommended. There is never an additional cost to you.
Table of Contents
Welcome to our blog post "Top 10 Places To Visit In Southern Ireland Before You Leave For Mars!"
As you may already know, we have already started our Irish adventure with other articles such as "Top 10 places to visit in Western Ireland" & "Top 10 places to visit in Eastern Ireland" so the next obvious move is "Top 10 places to visit in Southern Ireland". The only question was how far north before it's no longer south.
Well, we decided to draw the Southern Line at Limerick, so that basically includes the lowest 8 counties, as this kind of works with our other articles about East & West Ireland. Enjoy!
1.Hook Lighthouse
The Hook Lighthouse is in the county of Wexford and is the oldest operational lighthouse in the world, being built 800 years ago by the Knight William Marshall. Recently voted as one of the top 10 tourist attractions in Ireland, The Hook Lighthouse offers guided tours all year round, so you can marvel at the exhibitions and stories of the Medieval Lighthouse. There are even Whale & Dolphin sightings from the shores with a decent pair of binoculars in the winter months.
Address:Hook Lighthouse, Churchtown, Co. Wexford, Y34 KD93, Ireland
Phone Contact: +353 51 397-055 / 397-054
Web Address: www.hookheritage.ie
Getting There: Hook Lighthouse is located at the tip of the Hook Peninsula in County Wexford, Ireland. The lighthouse on the R734.

40 minutes from New Ross town
50 minutes drive from Wexford town

Adult €9.00
Senior / Student €8.00
Child under 5 yrs free (with accompanying adult / family)
Family (1+1) €12.00
Family (1+2) €15.00
Family (2+1) €20.00
Family (2+2) €22.00
Family (2+3) €24.00

2. Waterford

26 Miles North West from Hook Lighthouse is the medieval City of Waterford. The origins of the City are closely linked to the River Suir. The Vikings used the river to help them build a settlement here in the 10th Centruy, where they thrived and controlled much of this area for many decades. You must visit the Viking virtual reality adventure world in Baileys New Street, nearby the Waterford Viking Triangle.

Waterford is mainly famous for it's Crystal's, first manufactured here in 1783 and is renown throughout the world. You can visit the factory and take a tour to see how the crystals are made. It really is fascinating!

There are many attractions in Waterford and has you would expect, many bars, cafes, shops & restaurants catering for all tastes, but it also has wonderful beaches, including nearby at Dungarvan & Tramore.

3. Kilkenny Castle

Built in the 12th Century, Kilkenny Castle served as a dominating Norman fortress beside the River Nore. By the 14th Century, it was owned by one of Ireland's most powerful family's the Butlers, but the Butlers' wealth and the Castles condition deteriorated and the Castle was sold to the town of Kilkenny for £50 in 1967. Now restored to a state of noble grace, the sophisticated rooms are decorated with period paintings and furnishings lovingly restored by the current owners.

There are Craftsmen on site to show you some of the Medieval ways, who also produce and sell their original works. The guided tours are particularly fascinating.

Address: The Parade, Kilkenny City, R95 YRK1, Ireland
Phone Contact: +353 56 770 4100
Web Address: http://kilkennycastle.ie/visitor-information/
Getting There: From nearby Dublin City Centre, 1.5 hours S/W journey
Opening Times: Monday – Sunday 9.00 to 5.30 June-Aug, 9.30 to 5.00 rest of year
Price: 8 Euros Adults, 4 Euros Children & Students & 6 Euros Senior Citizens
Parking: Plenty of parking spaces & disabled access to ground floor only

4. Cahir Castle

Cahir Castle is nestled along the banks of the River Suir in County Tipperary. It's one of the largest in Ireland and was built by the O'Brien family in 1142. In the 1960's the Castle was left to the Irish state, after Lord Cahir died.The Castle was besieged twice in 1847 & 1850, the latter when the guardian of Lord Cahir, George Matthew surrendered to Oliver Cromwell, without a single shot being fired, during Cromwell's conquest of Ireland.

In 1981 the Castle was used as a location for a battle scene in the Film Excalibur.

The Castle's attractions include a fantastic audio visual show full of great information for the visitors.

Address: Castle Street, Cahir, Co. Tipperary, E21 P652
Phone Contact: +353 (52) 744 1011
Web Address: http://www.heritageireland.ie/en/south-east/cahircastle/
Getting There: Centre of Cahir Town (Heritage Town).
Opening Times:March – Mid June
Daily 09.30 – 17.30Mid June – August
Daily 09.00 – 18.30September – Mid October
Daily 09.30 – 17.30Mid October – February
Daily 09.30 – 16.30Closed: 24th – 30th December inclusiveAverage Length of Visit: 1 – 1.5 hours
Price: Adult: €5.00, Group/Senior: €4.00, Child/Student: €3.00,Family: €13.00
Parking: Plenty of parking spaces
Payment facilities: Please note there are no credit or debit card facilities at this site.

5. Rock Of Cashel

Legend has it that the Devil took a bite out of a nearby mountain (known as the devils bit) and broke his tooth. In Agony,he dropped the piece of rock and the Cashel was built n top of it. The Rock Of Cashel is one of Ireland's most spectacular historical sites. The Castle is in the middle of a prominent green hill, surrounded by ancient fortifications. The enclosure contains a 13th Century Gothic Chapel, a complete round tower, and a 12th Century Romanesque Chapel, High Crosses and hall of vicars.

The word 'Cashel' is an anglicised version of the Irish word "caieseal" meaning fortress. The site is also known as "The Cashel Of Kings" & "St Patrick's Rock".

As well as the wonderful buildings, the Rock also has Guided tours (Check with site) and an audio-visual show plus exhibitions.

Address: St. Patrick's Rock of Cashel, Cashel, Co. Tipperary, E25 KX44
Phone Contact: +353 62 61437
Web Address: http://www.heritageireland.ie/en/south-east/rockofcashel/
Getting There:Location: 500m from the centre of Cashel town off the Dublin Road. Bus Route(s): Contact Busaras, Travel Centre +353 1 836 6111
Opening Times: 9am-7pm early Jun–mid-Sep, to 5.30pm mid-Mar–early Jun & mid-Sep–mid-Oct, to 4.30pm mid-Oct–mid-Mar
Price: Adult : €8.00, Group / Senior : €6.00, Child / Student : €4.00, Family : €20.00 (Please note you can only purchase tickets at the site only)
Parking: Plenty of parking spaces
Disabled Access: By prior arrangement, please contact site

6. Blarney Castle & Stone

Probably one of Ireland's best known attractions. The Blarney Stone isn't the only reason to visit this top site. The Castle is a great historical importance in its own right, so it's great to have two attractions in the same site. The Blarney Stone sits high on the tower of Blarney Castle. To kiss the Blarney Stone one leans backwards holding onto an iron railing. Once kissed you gain the gift of eloquence. The saying goes "Kiss the Blarney Stone and never be lost for words again"

The Castle was built 600 years ago by Irish Chieftain Cormac McCarthy and here are just some of it's attractions:

Badger's Cave
The Court
The Dungeon
The Witch Stone
The Estate
The Battlements view
The Stone from Below
The Wishing Steps
Witch's Kitchen
The Lake

All of these are quite fascinating. For more information as to what they are please see this site exploreblarneycastle

Address: Blarney Castle & Gardens, Blarney, Co. Cork
Phone Contact: +353 (0) 21 438 5252
Web Address:www.blarneycastle.ie
Getting There:Location: Blarney Castle is situated in Blarney Village which is 8 km northwest from Cork city in the South of Ireland. See the map on the site.
Opening Times: 9 am to 5 pm Winter, 9 am to 7 pm Summer, check site for variations
Price: Adult €18, Senior/Students €14, Children (8-16/under 8 free) €8, Family 2 Adults & 2 Children €45, discounts for online bookings
Parking: Free car parking and coach parking on-site.
Disabled Access: The Castle is partially wheelchair accessible.

7. Cobh

Cobh is situated in Great Island in Cork Harbour on the South Coast. Just 15 Miles from Cork City, this picturesque waterfront town has some interesting history. It was the last port of call for the ill-fated Titanic (visit the Titanic museum) and was also a departure point for 70,000 emigrants during the Famine of 1848-50 many of them heading for the USA. All told this port has dealt with over 2.5 emigrants between 1848-1950.

What really makes this town stand out is the beautifully painted houses that line the Streets, with a mixture of Yellows, Greens & Blues playing a prominent role.

There is also a beautiful the impressive Coleman's Cathedral to see, along with some other top attractions such as:

Cobh Heritage Centre
Escapade Cobh- Escaping from a prison on an island
Spike Ireland- Ireland's answer to Alcatraz
Fota Wildlife Park
Golfing & Sailing
Spike Island Adventure
Titanic Experience
Cobh's Road Train
Cork Harbour Boat Ride
Cobh Rebel Walking Tours

For more information on a visit to Cobh please visit http://www.visitcobh.com/

8. Mizen Head

Mizen Head is Ireland's most South Westerly point, at the head of the Mizen point, where the cliffs of Mizen rise high above the Atlantic Ocean. This really is an exhilarating place to visit, whether it be watching the waves crash into the coastline or scanning the Ocean for Whales & Dolphins. Here are a few more Mizen Head Attractions you must see:

Mizen Head Signal Station
Mizen Head Visitor Centre
The Fastnet Lighthouse
Fastnet Hall
The Arched Bridge
SS Irada Propellor
Navigational Simulator
Many Many More

See the Mizen Head official website for all attractions here: http://www.mizenhead.ie/

9. Skellig Islands

The Skellig Islands are Skellig Michael & Small Skellig. They sit in the wind-swept Atlantic Ocean off the South West Coast of Ireland. They are twin pinnacles that are renowned throughout the world. Skellig Michael is 712 feet high and was famously used for a filming location in the Star Wars sequel trilogy. It is famous in the world of archaeology for it's well-preserved monastic outpost of the early christian period and now designated a World Heritage Site. Small Skellig is also renown, but in the world of bird watchers as it has 27,000 pairs of Gannets, the second largest population of these sea birds in the world. There's a strange mist that often drifts above the islands giving off a volcanic impression, but they are not volcanic islands.

There are tours to Skellig Michael but visitors to Small Skellig are not allowed. These boat tours do not continue in the winter or in periods of bad weather.

The Skellig Experience Centre is open all year apart from Winter months and is located on the waterfront at Valentia Island Bridge at Valentia, County Kerry.

10. Ross Castle

Completed in the late 15th Century by one of Ireland's Chieftains O'Donoghue Ross, Ross Castle is a typical example of a Chieftain's stronghold during the middle ages. Ross Castle was the last Munster stronghold to hold out against Oliver Cromwell's infamous army, until finally being taken by General Ludlow in 1852.

The Castle is well defended, surrounded by a fortified bawn, and it's walls defended by circular towers, of which 2 still remain. Legend has it that Brian Boru, Ireland's most famous High King was educated on the site of the castle by Monks in the 9th Century.

There are regular guided tours which always makes sense to me!

Address: Ross Castle, Ross Road, Killarney, Co. Kerry, V93 V304
Phone Contact: +353 (64) 663 5851
Web Address: http://www.heritageireland.ie/en/south-west/rosscastle/
Getting There:Location: 2km from Killarney, off N71 (Kenmare Road)
Opening Times: 2nd March – 6th November, Daily 09.30 – 17.45, Average length of visit: 1 hour, Last admission 45 minutes before closing, All groups of 10 people or more must be pre-booked
Price: Adult: €5.00, Group/Senior: €4.00, Child/Student: €3.00, Family: €13.00
Parking: Car Park close to the site
Disabled Access: Access on ground floor only

Please Note, this Castle gets very busy during the summer months so expect delays

Source https://www.roadaffair.com/best-places-to-visit-in-ireland/

Source https://makethetripmatter.com/places-to-stay-in-southern-ireland/#:~:text=Some%20of%20the%20nicest%20towns%20in%20Ireland%20are,towns%20and%20places%20to%20stay%20in%20southern%20Ireland.

Source https://travellingtips.org/visit-southern-ireland/