8 Honest Pros and Cons of Living in Summerville SC in 2022
South Carolina offers many great cities, but is Summerville SC a good place to live in 2022? We researched all the pros and cons of living in Summerville SC.
This small city of 52,000 residents is located in the southern part of South Carolina and is just 40 minutes from Charleston, making it a desirable place to relocate to.
In fact, Summerville's population has been booming recently. It was even named the fastest growing city in all of South Carolina since the year 2000 .
But, does it offer a well-balanced lifestyle that is fun, yet affordable still in 2022? What are the major issues around Summerville that you need to be aware of before you move there?
We determined the top eight pros and cons of living in Summerville SC so that you can get an unbiased view of this city and decide for yourself if it is the right destination for you to relocate to.
Table of Contents
Pros and Cons of Living in Summerville SC – Top 4 Pros
1. Cozy Small Town Atmosphere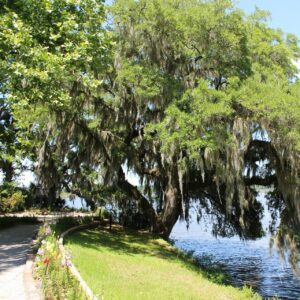 Summerville is one of those tucked-away cities that represents the hospitality and charm that the South Carolina Lowcountry is famous for. With a population under 60,000 residents , there's plenty of small-town atmosphere here.
Meanwhile, the crime rate here is 4 percent lower than the South Carolina average, making it the kind of community where it's safe to let your kids play outside without worrying.
There's also plenty of natural beauty to enjoy here. The nearby Ashley River , Rosebrock Park , and Oakbrook Nature Trail offer residents numerous opportunities for recreational activities in the great outdoors.
The city is also famous for its flowers, especially notable is the Azalea Park and sculpture garden. Tall pine trees and oaks line the streets, earning Summerville the nickname of the "Flower Town in the Pines."
Additionally, Summerville is famous for the Flowertown Festival . It is the largest arts and crafts festival in South Carolina and usually draws around 200,000 visitors to the city.
Of all the pros and cons of living in Summerville SC, this reason is probably the biggest one that helps draw people into the city.
2. Location, Location, Location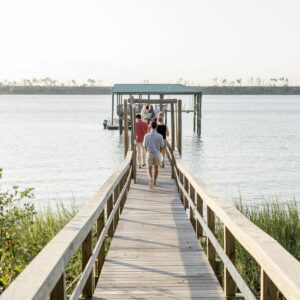 Summerville may be a small southern city, but its proximity to the big city life makes it a wonderful place to live. It's just 24 miles from the cultural epicenter of Charleston, South Carolina.
Charleston offers an up-and-coming urban atmosphere, famous for its restaurant scene and vibrant nightlife. With an eclectic and diverse mix of fine arts, theater, trendy clubs, and sports, there's never a shortage of activities here.
Meanwhile, Summerville is also just 30 miles from the ocean. Several beaches are just a short drive away, including Sullivans Island Beach, Isle of Palms Beach, Folly Beach, and Kiawah Island Beach .
Additionally, Myrtle Beach is just over two hours away. It takes less than six hours to drive from Summerville, South Carolina to Walt Disney World in Florida.
So, is Summerville SC a good place to live for those looking for a quaint and traditional South Carolina town that is close to big cities and nature? Then, the answer is a resounding "yes."
3. Historic Atmosphere
Summerville is known for its historic downtown district , including over 700 homes, churches, and commercial buildings that are listed on the National Register of Historic Places. Over seventy percent of those buildings predate WWI, and many have been around since the 1900s.
Summerville is also home to the Dorchester State Historic Site , where the historic settlement of Dorchester once existed.
There's also Drayton Hall, the oldest unaltered plantation house. You can also visit the beautiful gardens of the Magnolia Plantation and Middleton Place .
If you're looking to step back in time, you can explore the number of antique shops and galleries around Summerville. There are also quite a few local shops that sell unique and handcrafted goods.
4. Low Cost of Living & Good Wages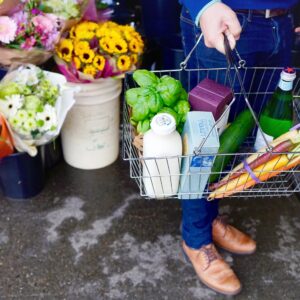 The cost of living in Summerville is 1 percent below the national average. The cost of most amenities, including groceries, healthcare, and housing, is also below the national average.
Similarly, the median home cost in Summerville is about the same as the rest of the United States.
On the other hand, the median household income in Summerville is $55,290, which is a bit higher than the South Carolina state average of $53,000.
The unemployment rate in Summerville is 4.5%, compared to the national average of 6%, and the job market has increased by 0.7% over the last year.
Because of its rapid growth and increase in population in this area, future job growth in Summerville over the next ten years is also expected to be above 34% .
Pros and Cons of Living in Summerville, South Carolina – Top 4 Cons
1. Limited Diversity
The population of Summerville, South Carolina reflects the limited diversity seen in many other parts of the state.
This lack of diversity in Summerville can be a negative for those who wish to live in a more culturally-diverse atmosphere. It also contributes to fewer choices in ethnic dining or entertainment options within the city.
Meanwhile, about 52% of the population is listed as married , with over half of that group consisting of married couples with children.
Therefore, the amenities around Summerville tend to focus on families raising children rather than supporting a thriving nightlife scene for singles.
So, is Summerville SC a good place to live for those expecting a cosmopolitan melting pot? Probably better to consider Charleston or Columbia then.
2. Small Town Amenities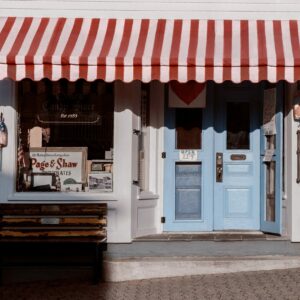 Small towns tend to suffer from a lack of nightlife. While Summerville is rich in natural beauty and the opportunity for outdoor activities due to the surrounding waterways, there is a limited number of entertainment choices within the city.
Most businesses here center on retail goods and restaurants. Unless you're a history buff or an antique collector, there are not a lot of choices when it comes to shopping.
But, Summerville does have a post office, a farmers market, and a local ballet company. There are also several art galleries in the city, but younger residents looking for entertainment activities after dark may be disappointed with their options.
While Summerville is a popular place for people looking to raise a family, there isn't as much to do for young professionals with no children.
Still, this issue can be seen as both pros and cons of living in Summerville SC depending on what stage in life you are in.
3. Stressed Infrastructure Due to Higher Demands
The rapidly growing population of Summerville has taken its toll on its infrastructure in recent years. Residents often complain about the conditions and safety of the roadways here.
Its growing population has led to traffic backups on interstates, especially leading into or out of nearby Charleston. The average one-way commute in Summerville has now increased to 29 minutes, which is a bit above the national average of 26 minutes.
Meanwhile, there are twenty-six schools inside the city, and the education system in Summerville is rated as an "A-" on Niche.com. But, residents here report that many schools are becoming overcrowded due to the rapid population growth, and some schools are full every year.
The government in Summerville consists of a six-member town council . Some residents also say that the size and scope of the local town council are not suited for a city that is growing as quickly as Summerville is.
Is Summerville SC a good place to live for those expecting a fully-planned city with a robust infrastructure? Not exactly as the city is experiencing some unexpected growing pains.
4. Volatile Weather
Summerville has a very warm climate. The average high temperature during the summer months is 84 degrees Fahrenheit, while the average low during these months is 63 degrees Fahrenheit. The area is also quite humid.
Therefore, the cost of utilities is slightly higher than the national average, probably due to the warmer climate that requires people to spend more cooling their homes during the summer months.
Another thing residents must contend with in terms of weather is the risk of hurricanes. There have been 78 recorded hurricanes in the Summerville area since 1930.
Flooding is a risk here as well, and this area has seen some historic flooding as recently as 2015. A combination of tropical humidity and heavy rainfall led to some areas flooding with as much as 25 inches of water.
While the coastal areas of South Carolina are at a higher risk of damage and flooding during tropical storms, residents of inland areas like Summerville still need to plan for natural disasters with evacuation plans and flood insurance.
Pros and Cons of Living in Summerville SC – Summary
Overall, Summerville can be a great place to settle for those looking for a charming, historic small-town feel, but with close access to bigger cities.
Still, it is still a bit isolated and its climate may not be suitable for everyone.
We think that you should plan a visit to Summerville and spend some time around town to get a true sense of its vibes before you decide to move there or not.
23 Best & Fun Things to Do in Summerville (SC)
Are you searching for the best & fun things to do in Summerville, SC?, this city sure has some fun attractions and activities to give you a memorable vacation.
Summerville is a beautiful town in the US. South Carolina is located majorly in Dorchester County, with few portions in Berkeley and Charleston counties.
The center of Summerville, SC, lies in southeastern Dorchester County. Summerville is surrounded to the east by the town of Lincolnville and southeast by the city of North Charleston.
The Summerville town limits extend south as far as the Ashley River, next to Old Fort Dorchester State Historical Park.
Here are the best things to do in Summerville, SC.
Things to Do in Summerville
1. Discover the Colonial Dorchester State Historic Site
Colonial Dorchester State Historic Site is an exciting place to visit with a great history and informational displays.
Colonial Dorchester Historic Site lies directly on the upper Ashley River.
You will also discover a map and a small model in the Historic Site, which explains how the town previously looked.
The weather in the Historic Site is an excellent place to relax outside with your friends or family. The old Church structure and the bell tower on the site are also lovely if you want to go there.
Colonial Dorchester Historic Site offers guided tours with lots of educational signs made available for you to learn and discover more about the place.
If you love to plan a picnic with your loved ones in the Historic Site, there are excellent areas for that with a good restroom nearby.
This makes what to do in Summerville, SC, for some exploration, quite a perfect addition to your bucket list of fun things to do in Summerville, SC.
Address: 300 State Park Rd, Summerville, SC 29485-8431
2. Summerville Farmer's Market
Summerville Farmer's Market is a friendly market that sells fresh vegetables, meat, and more. There are varieties of good options for fresh produce and dairy. You can visit the market to buy types of fresh veggies, fruits, local honey, good home-cooked items, local crafts, and other things waiting for you to discover.
The weekend market in Summerville Farmer's, especially Saturdays, is worth the visit. You will not just find fresh produce. And there are also food trucks, quality crafters, and others.
People also visit Summerville Farmer's Market to interact with the locals and learn new things from them. It is a fantastic area to see and experience how they operate and produce their great crafts.
Take your time in the Farmer's Market to buy food, eat and engage in conversation with the people as they are very friendly and accommodating people and willing to share.
Address: 200 S Main Street, Summerville, SC 29483-6010
3. Azalea Park & Sculpture Garden
One of the top fun things to do in Summerville, SC is spending some quality time at Azalea Park.
Azalea Park is a fantastic well-groomed garden located in a residential area in the heart of Summerville, close to the business district.
Azalea Park and Sculpture Garden put on a spectacular display of lovely flowers every spring. Azalea Park is a unique place to visit with your loved one at any time of the year for a romantic and relaxing walk.
There are a series of pathways wind around the park surrounded by trees, ponds, statues, creeks, and flowers all along with them.
You can also plan picnics in Azalea Park as they offer picnic tables accompanied by great weather to make your stay there memorable. Historical features, tennis courts, water features, an amphitheater, and others in Azalea Park.
Address: 105 W 5th S St, Summerville, SC 29483
4. Summerville Antique Gallery
The Antique Gallery is an exciting place to stop by and take a good look to discover art exhibits.
You will also find good stuff and items for your house and things you will love to keep as the items are clean, the same as the Gallery. Some of which are the Vintage Hallmark Christmas Ornaments and other beautiful things you will see there.
You will love to stop in again if you visit the area as they have great staff, good treasures, and something new to always discovering.
The booths in Antique Gallery are carefully laid out to make it easy to determine straight lines with a massive selection of vintage stuff available with other gifts and house-type items.
Antique Gallery opens from 10:00 am to 6:00 pm from Monday through Saturday.
Address: 901 N Main Street, Summerville, SC 29483-6632
5. Summerville Dorchester Museum
Summerville Dorchester Museum is a small, quaint museum with informative and friendly staff and a great place to visit to discover beautiful exhibits.
There is excellent history embedded in Summerville Dorchester Museum with good pictures for display and memorabilia.
You can tour the town and the area surrounding it.
You will enjoy a guided tour that will help you discover plenty of things in the museum by their super knowledgeable and great staff. You will get the opportunity to interact with the locals and learn from them.
In Dorchester Museum, a lovely courtyard is fenced in with exciting pieces and beautiful plants and trees.
A visit here will open you to history, definitely one of the top things to do in Summerville, SC, for history lovers.
Address: 100 E Doty Ave, Summerville, SC 29483-6303
6. Art Central Gallery
The Gallery features photographs and paintings, sculptures, jewelry, pottery, mosaics, and other things done by more than 30 local artists representing many different locales.
You don't have to miss going to this place as there are scenic views and arts to feed your eyes.
The local artists' fantastic paintings and other fine artworks are available for sale as they display their works in the Art Central museum.
Some of the works of the local artists are good for the beautification of your house as they are affordable, beautiful, and worth the visit.
Art Central Gallery also offers classes and workshops if you are interested to learn artistry. There's a large gallery that provides a workspace and a good working environment for people that want to participate.
If you're on vacation in Summerville, S.C, you need to stop by and discover the fantastic crafts and paintings in Art Central Gallery.
Art Central Gallery is recommended as one of the cool things to do in Summerville for art lovers.
Address: 130 Central Ave.Summerville S.C 29483
7. Dorchester County Library – Summerville
Do you need a calm place to relax and read books? Are you in search of a library with an exciting stock of books? Dorchester County Library-Summerville is the right place you need to be.
Dorchester County Library is an excellent place and a quiet place with lots of books, and it is irresistible to stop by and open one.
It has a nicely arranged seating space where you can sit and read a book.
The staffs there are knowledgeable, friendly and helpful as they can guide you and help you find the books you want in the library.
In the South Carolina room, you will discover some of the materials they have in South Carolina.
Address: 76 Old Trolley Rd, Summerville, SC 29485-4904
California has some of the best cities in the United States to explore, here is a list of fun things to do in Burbank, things to do in San Bernardino, and things to do in Fremont for a fun exploration
8. Main Street Antiques
In Main Street Antique, you need to take your time to select what you need as there are lots of beautiful things, vintage antiques, furniture, and some of the best pieces to purchase.
The furniture is well painted. Some of the varieties of furniture offered for sale are antiques, modern designs, original finish, painted woods, and other beautifully designed ones. You can also find natural edge tables with unique designs on them.
If you're looking for a place to purchase spectacular jewelry to use complete your outfit, Main Street Antiques is the right place for you. The store displays local artisan and unique jewelry of all kinds as well as leather stamped earrings. Items like beads and some metal pieces come in different colors and designs.
Main Street Antiques also has pictures and book corners. If you love history and old books, you will find some interesting choices in the store.
The walls in the store are filled with pictures of cute wildlife, inspiring quotes, and local scenery.
The place is well organized and designed to help you move around quickly, searching for good antiques you want for your home décor.
Address: 200 N Main St, Summerville, SC 29483-6416
9. Antiques & Artisans Village
Antiques and Artisan Village is a good place for treasure hunting as it consists of a little bit of everything, both new and old.
In Antiques and Artisan Village, you will find vintage, beautiful primitive gifts, antiques, retro, and other fabulous things you will discover.
Antiques and Artisan village staff are friendly and willing to help you locate your search.
There are food trucks during weekends which have tremendous and ample parking too.
The store is well-maintained and kept clean with a range of items to see, and booths are exhibited so you can quickly see things.
Address: 619 Old Trolley Rd, Summerville, SC 29485-5665
10. Auction Charleston Antique Mall
Auction Charleston Antique Mall is a good store with varieties of items to select and purchase. The prices of the items in Auction Charleston Antique Mall are affordable.
The owners and the attendants are friendly and are ready to show you around and help you with whatever you need.
The Auction Charleston Antique Mall setting is fantastic, and easy to move around the store to have a closer look at the items you need.
Charleston's Antique Mall is a store that is worth visiting as shoppers can find many antiques and vintage items from the 17th, 18th, and 19th centuries.
You can also get the chance to chat with the locals and the shop owners and discover new exciting things about the people.
Also, you will see lovely and good vintage items and antiques you can pick up for your house.
Explore the Charleston Antique Mall to discover the American history, artifacts, furniture, and other fabulous things you will learn when you get there.
Address: 592 Orangeburg Rd, Summerville, SC 29483-8968
11. Relic Revival Antique Shop
Do you need a place to buy kitchen items? Do you need a shop that has good things for your home decor? Try visiting the Relic Revival Antique Shop.?
Relic Revival Antique shop is a well-organized and neatly kept place that displays different items you will love.
Relic Revival Antiques consist of items like glasswares, China, home decor items, pottery, beautiful kitchen items, and related furniture with enough space to walk around to avoid bumping into the breakables.
You will also learn and discover some histories as you interact with the locals there.
Address: 113 W 2nd South St, Summerville, SC 29483-6049
12. The Icehouse
Icehouse is a good restaurant that opens every Monday through Saturday from 11:00 am to 10:00 pm
If you search for an excellent place to have a nice meal, The Icehouse is one of the best places to enjoy a good meal. The food in Icehouse is always fresh and well prepared as requested.
You can enjoy the great list of foods well listed on the menu served in Icehouse. Some of which are Filet with a side salad and mashed potatoes, steak with garlic butter, feta cheese, grilled cheese with pimento spread, burger, steak Philly, and many others. They also have a great Happy Hour.
The bar attendants are nice and friendly, accompanied by a beautiful atmosphere that makes you feel comfortable and relaxed while enjoying your delicious meal.
Address: 104 E Doty Ave, Summerville, SC 29483-6300
13. People, Places & Quilts
People, Places, and Quilts is one of the best quilting stores and a good place where you can purchase multiple quilt kits for your work.
You will get to interact with the workers or the owner of the store and learn a brief history about the place. There are fantastic selections of fabrics with different patterns you can buy.
There are also various classes at a convenient time organized to teach people who love quilting and designing. You can undergo training with Instructor Sue, who will teach you what you need to know and how to get on track.
If you are a lover of quilting and arts, People, Places, and Quilts await you as there are friendly and knowledgeable staff willing to teach you.
The staff will help you focus and share with you many great tips about making the process of quilting easier and doing good work. They are kind and supportive.
You will learn lots of interesting and exciting things and also how to make beautiful fabrics. During one of your quilting trips, People, Places, and Quilts is a must-stop as it is worth it!
Address: 129 W Richardson Ave, Summerville, SC 29483-6021
14. Crazy Dash Digital Adventures
Are you searching for an area to have fun and a walking tour? add The Crazy Dash Digital Adventure on your list of things to do in Summerville, SC.
Crazy Dash Digital Adventure is fun-filled with lots of games and things to explore.
It is an excellent place to visit for both children and adults. There is a virtual guide who can help guide you through and explain everything you need to know.
The Crazy Dash Adventure is a fun walking tourist attraction and a crazy dash through a city. It is for those that love adventures and exploring new things.
15. Legend Oaks Golf Club
Legend Oaks Golf Club is an attractive place with many wildlife, including egrets, herons, gators, etc.
Legend Oaks Golf Club is a very affordable, fun, and challenging course to play with multiple tee boxes to select. Playing in Legend Oaks Golf Club is satisfying and impressive, especially with your friends and lovers of golf.
Legend Oaks Golf Club serves a lovely reasonably priced breakfast menu, such as omelet, eggs, and others like cold draft, burger, and some wings. Their staff is friendly and offers excellent service.
Legend Oaks opens every Monday through Thursday from 7:00 am to 8:00 pm, and on weekends every Friday through Sunday from 7:00 am to 9:00 pm.
Planning a road trip in North Carolina? We have made a list of things to do in Fayetteville, things to do in Raleigh, and things to do in Charlotte for a fun road trip.
16. Cinemark Movies 8
For movie lovers, one of the fun things to do in Summerville, SC, is watching a movie at Cinemark Movies 8.
You would enjoy going to the movies with your friends or loved ones in Cinemark Movies 8 as it is always clean and well maintained.
The staff working there are kind and helpful. The seats are comfortable and well arranged, and they offer snacks too.
The prices of Cinemark Movies 8 are affordable and less expensive.
Are you in search of a pleasant place to go with your kids or family for a good time? Cinemark Movies 8 is one of the great places to visit as you are sure to have fun.
This makes what to do in Summerville, SC for movie lovers, quite a recommended addition to your bucket list of things to do in Summerville, SC, for fun.
Address: 4488 Ladson Rd, Summerville, SC 29485-8577
17. Zombie Scavengers Hunts
The Zombie Scavenger Hunts is a fantastic place to take your children for fun and a good time.
The Zombie Scavenger Hunt helps bring out your creativity, and you need to think fast to figure out the things to do.
You will enjoy a good walk around the area and discover things about downtown Sarasota.
Trying to be creative and figure out the clues is fun and engaging. The mission in the game is to survive the Zombie apocalypse by gathering supplies that you need and completing the challenges.
You will also enjoy doing this with your friends or family as you are sure to have fun.
18. Flowertown Players
One of the top things to do in Summerville, SC is a visit to Flowertown Theater. Flowertown Theater is an exciting and comfortable place where you will feel completely relaxed when you go there to watch the show and presentations.
The festival is one of the largest arts and crafts festivals in South Carolina, as the three days event accommodates approximately 200,000 visitors to grace the occasion.
The Flowertown Players is a fantastic community theater. The admission and parking are accessible to people who will love to attend. It has been arranged so that you can see it regardless of where you are seated.
The theater features shows and presentations to entertain people. The presentations are educational, funny, and exciting.
The actors are locals who do a fantastic job and enjoy what they are doing to engage their viewers. About 209 artists from around the country are invited to display their artworks for purchase.
Admission and parking are accessible to all who attend.
Flowertown Players is a good place for you and your family or friends to visit to relax, have fun, and be entertained.
Address: 133 S Main St James F. Dean Theater, Summerville, SC 29483-6007
19. Wacky Walk Adventure
The Wacky Walk Adventure Game is a game loaded with lots of fun and adventures to explore.
You get to learn a lot of fantastic things when you play this game as it is challenging, engaging, and fun finding your way around the city, in search of various sites, and working with the clues to complete the tasks.,
You will also discover and learn some of the histories of many sights as you play the Wacky Walk Adventure game and discover exciting facts about the city of Tampa.
Enjoy the Wacky Walk Adventure game with your friends or family as it is family-friendly and activity suitable for kids and adults.
For fun things to do in Summerville, SC, add this to your checklist of places to visit in Summerville.
Address: Summerville, SC, USA
20. Pine Forest Country Club
Enjoy life's pleasure every day at Pine Forest Country Club. Pine Forest Country Club has a fabulous layout and a beautiful area. Well-trimmed and neatly kept.
You will enjoy playing on well-groomed fairways and greens. You are sure to enjoy yourself in a safe, clean and active club environment to your satisfaction.
The 12th hole in the place was named "Little Augusta," a 324-yard par 4. The sight of the green from the fairway is reminiscent of the 12th hole at the Augusta National. The spot consists of one of the narrowest greens in the globe at twelve yards wide on the side and seven yards wide in the center.
This hole features one of the slender greens in the world at only seven yards wide in the middle and twelve yards wide on the sides.
Pines Forest Country Club also awaits the golf lovers, people searching for a Championship Course. The Pine Forest Country Club is one of the most challenging courses in the country, with tree-lined fairways and delicate greens.
This is one of the best fun things to do in Summerville, SC for fun, it's a great way to spend some outdoor time in the area.
21. Palmetto Photo Tours
Are you a photography enthusiast? Do you love taking good photographs? Are you looking for a picturesque site for a beautiful photoshoot? add Palmetto Photo tours to your list of things to do in Summerville, SC.
You need to grab your camera and embark on a group guided tour to explore Charleston and the Low country with other tourists who came for the same purpose.
You will also gain the opportunity to associate with the locals there and learn new things.
Your tour guides will help you capture amazing photographs and drive you around in search of beautiful views.
You are sure to have fun at the end of the day and bring home beautiful memories.
Address: Summerville, SC 29485
22. Sandalwoods Spa Salon and Wellness
You will enjoy a serene and excellent body treatment in Sandalwoods Spa Salon and Wellness, where your wellness is their top priority.
Sandalwood Spa Salon and Wellness opens every Monday through Friday from 9:00 am to 8:00 pm and during weekends from 9:00 am to 5:00 pm.
Our staff is committed to pampering your mind, body, and spirit with a complete selection of treatment options to help you relieve the tensions and stresses of the day.
The spa offers excellent services like a soothing scalp treatment, deluxe spa pedicure, a warm aromatic stone massage, Nail Salon, and other luxurious indulgences in a Moroccan décor accompanied by tranquil music fragrant candles.
Do you need a fantastic place to help you relax and feel good health-wise? Have you been longing for a good body treatment? Sandalwood Spa Salon and wellness is the right place to visit.
Experience a fabulous treatment and relaxing treatment in Sandalwood Spa Salon and Wellness. They make you look good, healthy and the treatments leave you feeling rejuvenated.
Everything about Sandalwood Spa Salon and Wellness is a pleasant experience, especially their unique massage experience. You can also book online for their services.
21. Stars and Strikes
Amongst the top fun things to do in Summerville, SC is visiting Stars and Strikes.
Stars and Strikes is a good place to visit with your kids to play and catch some fun. In Stars and Strikes, there are fun activities for both kids and adults to enjoy.
You can enjoy some exciting activities like laser tag, bowling, arcade games, bumper cars, and other amazing things to do. The kids get the chance to play videos games, learn new things, and do other engaging activities. It is an experience they will love to enjoy again and again.
It is a family-friendly place, and there is something for everyone in there to try out. The location is affordable, and there is a bar area for adults to relax and drink.
Meals like cheesecake, pizza, and other tasty meals offered in Stars and Strikes are excellent; you need to try them out.
The staffs in Stars and Strikes are very kind and helpful, and they will guide you and explain things to you where you are confused.
Address: 4570 Ladson Rd, Summerville, SC 29485-8531
Explore other cities in South Carolina, check out our list of things to do in Anderson,things to do in Florence and things to do in Spartanburg for a fun time
Plan a trip to Summerville
In Summerville, SC, museums, golf courses, playgrounds, libraries, virtual games to play, parks to plan your important events, art galleries to explore, a Spa to help you feel good, and other unique places are all available to give you a fun time.
If you love history or believed you were not interested in history, you will be after spending time in their art galleries and museums. So start now to prepare for your vacation to Summerville, as it will leave you with good memories.
Is Summerville, SC A Good Place To Live?
You, like most people, have probably heard of Charleston, South Carolina, but have you heard of Summerville? This quaint city is just 24 miles away from Charleston, overflowing with history and acres upon acres of flowers. While it's gorgeous to visit, people often wonder if it's an excellent place to live.
Southern hospitality doesn't even begin to give you a glimpse of what the people of Summerville are like. The sweet tea, acres of gardens, and world-class cuisine are what Summerville is all about.
Despite the wildlife, bugs, and hurricanes, Summerville has an unmatched culinary scene and is a fantastic place to raise a family. There is always something to do, and some sort of event always going on. Summerville is also very easy to navigate.
Summerville is very much like Charleston in that there are so many different things to do, and it's very easy to navigate. In this article, we'll talk more about Summerville and discuss the advantages and disadvantages one can expect to experience if they ever move to the south.
Summerville Residents
About 53,000 people reside in Summerville, and 98% of those include citizens, with at least 2,000 of those born outside of the USA. When it comes to community members, Summerville isn't highly diverse, although it does have at least 10.4k African American folks and about 1.45k white Hispanic individuals.
That being said, there are approximately 3 ½ times more non-Hispanic white people than any other ethnic group. So, if you're looking for a place that embraces diversity, Summerville may not be it for you.
Why Is Summerville A Good Place To Live?
It's hard to choose an area that's best to live in when the entire Lowcountry as a whole is so unique. Many people love Charleston, so we thought it was only fitting to take a look at its sister city and talk a bit about why Summerville is such a great place to live.
1. Great Place To Raise A Family
Since Summerville is close to the coast, many different advantages of living in an area lie this, such as natural white noise to lull you and your kids to sleep. Not to mention, the salty air and the grasses of the marsh are said to help slow downtime.
Southern hospitality and the ability to dodge the hustle and bustle of larger cities are great reasons to settle in Summerville. You no longer have to hurry through horrible traffic to make it to dance recitals after work as everything is close by.
2. There's Always Something To Do
Summerville has a little fun for everyone, so no matter your background or what it is that you're looking to get into, there's something just for you. If you have a passion for history, or you love exploring other cultures, you won't need to go far within this city.
There are over 650 acres of different trails for you to explore throughout this beautiful city and plenty of parks to enjoy as well. If you love to go sailing, fishing, surfing, or boating, you can also do that nearby along the Intracoastal waterway!]
3. World-Class Culinary Scene
Charleston has a world-class culinary scene that you don't want to miss out on, and that's one of the perks of living in Summerville. You're close enough to travel there to give your tastebuds the experience of their life!
One of the favorite locations for locals and passerby's is near Mount Pleasant at that 738-acre monster of an estate. Then, you also have Boone Hall Farms Market. A few other favorites are The Ordinary that has a fantastic variety of seafood, and then there's 82 Queen that has impressive fried green tomatoes.
4. Easy To Navigate
Even though Summerville isn't nearly as popular as Charleston, it's still pretty easy to navigate despite the number of people that travel to and through Summerville. Don't let the number of commuters scare you, as the roads are simple, and the area is relatively easy to navigate.
Not to mention, the weather is usually great year-round, so even if there's a traffic backup that you don't want to sit through, you have the option of biking, running, or walking to get to your destination. You could also boat across the lake if you wish.
5. Lots Of Events In Summerville And Surrounding Cities
There are plenty of events that are held throughout the year in Summerville and other surrounding cities. For example, Charleston is home to one of the oldest community theater groups in the country. They put on many different plays at the theaters. You also have the ballet company and symphony.
If you're more of an art enthusiast, you can visit over 30 art galleries and museums. Don't forget about the local community events, live music shows in the park and the famous fourth of July celebration.
6. Fuel Costs Are Lower
A great thing about living in the south is that the fuel taxes are exceptionally low compared to other country areas, which means you won't pay as much for gas.
Even though the state of South Carolina is taxing their fuel at 20 cents per gallon, this is still incredibly low compared to other areas. Furthermore, it's the first increase they've seen in almost 30 years!
What else is incredible is that specific households are able to qualify for a fuel tax credit. Of course, this depends on the household income and what was claimed on your tax return. If you have no liabilities for your car or truck, then you're able to claim a credit on your tax return for as many as two cars or motorcycles.
7. Low Crime Rate
South Carolina has one of the lowest crime rates in the USA, and in Summerville alone, that rate is 271.5 per 100,000 residents. So, you don't need to worry about your child walking to and from school or worry about yourself when you want to take a midnight stroll.
Of course, we always encourage everyone to err on the side of caution, as you never know who might be passing by at that time. There are risks of danger associated with any place you go, at any time. But, in Summerville, you don't have to worry about it as much as you would in, say, Atlanta, Georgia.
What Are The Drawbacks Of Living In Summerville?
Of course, where there are benefits, you can expect there will be disadvantages. It's only suitable that we discuss the disadvantages of living in Summerville, South Carolina, so you can judge whether this is a city that fits your lifestyle preferences.
1. Hurricanes
Even though Summerville is a fantastic place to live, the weather can be profoundly severe in South Carolina as a whole. But, since Summerville is closer to the coast than it is inland, it has a high potential of being wrecked if it's caught in the path of a hurricane.
Over 78 hurricanes have been recorded going through Summerville since 1930, and it's considered a high hurricane risk area. Although, it's not just the hurricanes that are the issue, but also the flooding. Floods kill people and damage property as well. It's essential that you have a plan if you decide to move to this or any other hurricane-prone area.
2. Bugs Are A Problem
Mosquitos are no joke in Summerville as it's close to the water and extremely humid. Mosquitoes love the humidity, which is something the south has plenty of. However, you can always wear insect repellent year-round if you wish, but you'll want to make sure you have it in summer.
If you don't' wear insect repellent, you'll want to steer clear of wearing any perfume or body spray as this is more likely to attract the biting bugs. Then, you'll end up with red, raised welts all over any skin that's exposed.
3. The City's Wildlife Is Dangerous
Wildlife is something else that you need to worry about in the Summerville area, particularly in the marsh areas or swamps and the tall grass. There are about 700 complaints that come through annually of alligators in the area. However, half of these are to report baby alligators, so that's a bit of a relief.
The alligators love to eat the turtles, crawfish, and snakes in the area. If you see an alligator, you will want to try to steer clear. However, if one is 13 feet or more in length, this indicates an adult alligator, which is extremely dangerous to cross paths with.
If you were to encounter a gator, t's best to stay away, don't try to feed them. Keep a hold on your pets and children as well, as there have been incidents of adult gators feeding on them. Also, remember that a baby gator may seem cute, but a mother gator isn't too far away.
Related Questions
Is Summerville, SC, expensive to live in?
It costs about 34% lower to live in Summerville, South Carolina. However, the utility costs are about 24% higher than the average in the USA. Plus, the groceries are only 2% higher than the national average.
Is Summerville, South Carolina safe to live?
Summerville is safe to live in as the crime rate is extremely low. Plus, law enforcement in the area is on its toes, so rest assured, you're safe when you live in Summerville.
Does it flood in Summerville, SC?
Summerville does flood, as certain areas have seen about four feet during flood season. Therefore, it's best to purchase hurricane and flood insurance if you were to move here. Plus, it wouldn't hurt to have an inflatable life raft to use if necessary.
Related Articles
Heather is a passionate writer who loves anything DIY. Growing up, she learned everything from home repairs to design, and wants to share her tips with you. When she's not writing, she's usually hiking or searching for her next DIY project.
Recently Published
Showerhead clogs can be caused by deposits of calcium, magnesium, lime, silica, and other minerals in hard water, especially well water. This mineral deposit may block the canal, which will prohibit.
A table runner adds a festive touch to your decorative tablescape, provides protection from spills, and helps tie your design together. You can find them in several sizes to fit various tables, so.
Source https://www.strategistico.com/pros-and-cons-of-living-in-summerville-sc/
Source https://thetouristchecklist.com/things-to-do-in-summerville-sc/
Source https://upgradedhome.com/is-summerville-sc-a-good-place-to-live/